Tales from the Woods
19-06-2011

Foes and Friends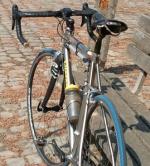 Looked like it would stay dry after a night full of showers. Offroad would be very wet so the Vortex came out again and I set off for an LSD ride starting out towards Bierbeek . I was thinking about friends and foes of a biker when the wind was blowing me up the hill out of Blanden. The wind can be a friend but it can also be a foe, as I was about to experience whilst my ride developed further. From Bierbeek I rode towards Opvelp and then took a right towards Beauvechain. The wind was blowing in my face now. Not straight on, more of 3/4th from the front. But it was blowing hard and gusty. So I had to take a firm hold of my handlebar. Downhill towards Beauvechain and then straight through towards La Bruyere. Little umleitung here taking me to the entrance of the 1st Wing Airbase. Stopping to take a picture with my new Samsung Galaxy S 2. It has a build-in GPS and when switched on you can add the GPS coordinates to the picture. Cool.
From La Bruyere I rode towards the big road to Eghezee. The cloud cover was menacing but I decided to take my chances and hope to avoid the other bikers' foe; rain. From Happeau I rode towards Longueville. On the road towards that little town I overtook 3 bikers. I decided to stay with them for a while, so they became my friends while we took turns in the front against the wind. In the downhill from Biez towards Grez I went too fast, or they decided they wanted to slow down. Anyways, I was on my own again riding through Grez and then taking the road towards Hamme Mille. Wind was blowing from my left side now and a little from behind so I was soon doing 45kph in the long downhill. Turning left at the lights and here was my foe again, blowing straight in my face while I battled to reach Nethen and the relative cover of houses next to the little river. From Nethen I took my usual stretch , taking me from Sint Joris Weert to the Zoete Waters. Another loop into Oud-Heverlee and then from Heverlee along the Naamsesteenweg into Blanden. Only a couple of stray drops so the forecast on meteox.be was proving to be correct. Lots of clouds but no rain to speak off. Another friend of the biker , that www site.

Ride Stats : 61K and 445/445 heightmeters (Polar/Garmin) in 2h14mins

4676/47340
19-06-2011, 14:31 geschreven door Big Bad Wolf
18-06-2011

Mountainbike intermezzo
Great, it was cold, damp and wet in the forest. That meant I could risk riding in there and the frisky temperatures meant I did not sweat my ass off wearing protective layers of clothing. There was a fierce wind blowing which kept most insects out of the air as well. I was elated I could go offroad after 3 weeks of riding exclusively on the road with my Litespeed Vortex.
I decided to do the Meerdael Bloso routes, starting with the Blue, hopping onto the red and finishing off with a little bit of green. There was not much use riding the complete green because that meant leaving the protective shelter of the forest and being exposed to the wind, and to a lesser extent , to one of the rain showers.
The Moots felt like a comfortable rolls royce and my long rides on the road were proving to be very good training for being able to push the big gears. I was wearing my TLD protective trousers to add an extra layer of clothing between the horseflies and my skin. As expected, I remained bite-free throughout this ride. I was enjoying riding offroad again, even on the relatively easy Bloso routes.
Encountering a couple of mountainbikers , one single girl I passed twice, and a group consisting of 2 men and a girl when I was arriving at the Blue/Red split. I was lucky with the weather remaining mostly dry, only 2 slight showers during my ride. But the heavy cover of the leaves was protecting me from the raindrops. And even then, my double trousers and 2 layers of longsleeved jerseys would not have mad eit easy for the wetness to reach my skin. With an average temperature of 14 degrees C these were the ideal circumstances for me to ride my mountainbike in summer.

Ride Stats : 46.5K and 495/585 heightmeters (Polar/Garmin) in 2h24mins

4615/46895
18-06-2011, 14:33 geschreven door Big Bad Wolf
15-06-2011

Long ride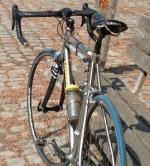 Felt good, weather was soft and dry so I went out for a long ride. Started out with 60 to 70K in mind but as I rode along and added more and more points to the loop it was getting bigger and bigger and I ended up with a solid 100K ride. Quite some hills as well, nothing really steep but some nice long ones I could take on high rpm and with relative ease. From time to time it got quite overcast but in the end it was only threatening, not a drop fell. Lucky me. Agreed, the 14% slope going up to the Bercuit golf course in Dion was hitting hard after 2h30 hours riding. But even then I was still feeling fresh enough to add another loop taking me to Longueville and Happeau.
I include the Garmin track for those who want to give it a go. It's a nice big oval loop with some opportunities to cut things short, as you can see from the map.



Ride Stats : 101K and 760/805 heightmeters (Polar/Garmin) in 3h51mins

4569/46310
15-06-2011, 21:19 geschreven door Big Bad Wolf
14-06-2011

Faster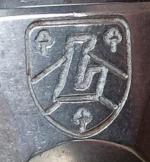 Well rested and feeling recuperated I set forth for a quick ride around the block in the late afternoon. The sun was out but it wasn't too warm with some clouds obsuring it from time to time. There was a mild wind blowing from the west.
Once past the climb out of Bierbeek I put the chain on the big ring and it didn't come off that ring until I was back home. Maintaining speed wasn not easy on some of the hills, and with the wind in my face it became tougher still. Also the traffic was hampering my going from time to time, making me have to avoid stopping cars by jumping on the footpaths.
And cars are not expecting you to drive that fast as a cyclist either. On the flats I was pushing around 33kph, even up to 37kph with the wind in my back. The loop taking me through Haasrode, Bierbeek, Opvelp, Beauvechain, Tourinnes, Hamme Mille and then towards Nethen and Sint Joris Weert to finish along the Zoete Waters and Vaalbeek was just 31K long, and finishing it in one hour made it easy to calculate my average speed. With an average heartrate of 123bpm I didn't even feel tired afterwards. Good supercompensation after a couple of days riding and a days' rest.

Ride Stats : 31K and 155/185 heightmeters (Polar/Garmin) in 1h00mins

4468/45505
14-06-2011, 18:04 geschreven door Big Bad Wolf
12-06-2011

Recovery ride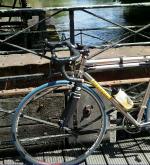 Today I felt good enough for another ride so I left home with the idea of doing 50-60K at an easy recovery pace. Starting out along the Haasrode Tour until I reached Hoegaarden where I decided to enter the Ravel 2 until I reached the crossing with the road to Saint Remi Geest. From here I rode on towards Melin. The sun was out a lot more than yesterday but with quite a bit of wind - again - it felt cold when a cloud obscured the blazing star. I was riding with the handbrake on most of the time, focussing on ralaxation and making lots of rpm instead of going on the big ring and power pedal.
From Melin I chose to avoid the wind and turned towards La Bruyere and Beauvechain, finishing off the ride over Bierbeek and Haasrode.
Another 400k+ week on the Vortex. And with more than 3000 heightmeters also a solid climbing week. I'm dreaming of riding a mountainbike again but I will have to chose time and place very carefully. Preferably on an overcast day . I am also thinking of taking the Vortex to the Ardennes to do some hilly road cycling over there. Plans and plans. In the nearer future I need to get the battery of my Polar replaced. It inidicates a low battery condition since yesterday.

Ride Stats : 60.5K and 400/440 heightmeters (Polar/Garmin) in 2h20mins

4438/45320
12-06-2011, 13:50 geschreven door Big Bad Wolf
11-06-2011

Wind and almost Rain
Time for a long road ride so I set forth towards Meldert and Hoegaarden to pick in on the Ravel 2 . This goes over Jodoigne and Eghezee until it reaches Saint Servais near Namur. The weather was less pleasant than it had been these last couple of weeks. It was cold enough to make me wear a long-sleeced shirt and there were dark clouds threatening with rain from time to time. The wind was blowing from my right front so I took an easy pace trying not to spend too much energy on this part of my ride.
Around Eghezee a dark cloud looked like it was about to burst but it didn't and it stayed dry. I turned with 57K on my counter in Namur. Riding back over Eghezee and towards Jodoigne I saw a dark cloud with veils of rain hanging beneath it straight ahead of me. So I decided to avoid the certain rain and took a left turn off of the Ravel just before Huppaye, taking the road towards Glimes. Upon reaching the N29 coming from Jodoigne I followed this a little while until I reached the N91. I had felt some raindrops near Glimes and the roads were still wet from the shower that I had avoided.
Taking the N91 towards Incourt and Hamme Mille I could make good speed. The wind which had been blowing in my back upon turning in Namur, was now strongly blowing from my left, trying to tip me and my bike over to the right. The N91 is a broad road so I could stay away half a metre from its side and the cars could still pass me by without problems. Arriving at Hamme Mille I took a left towards Nethen and then came in over Sint Joris Weert, the Zoete Waters and Vaalbeek. The last bit was easy with the wind in my back again. The sun was out more now than it had been a couple odf hours ago, but I could still see dark clouds. With 126K this was my longest ride this year and I am glad I could finish it with a relatively high pace despite the wind making it very difficult for me during the first half of the ride and between Huppaye and Hamme Mille.

Ride Stats : 126K and 720/755 heightmeters (Polar/Garmin) in 4h42mins

4377/44880
11-06-2011, 18:57 geschreven door Big Bad Wolf
09-06-2011

Hilly intermezzo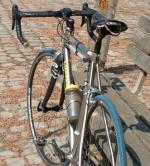 After two days of relatively flat rides - I say relatively because no ride involving Brabant Walloon is ever to be considered flat - I wanted to do some hills today. So I concentrated on that, finding some 10 major hills along a ride that took me from Heverlee to Bertem, Leefdaal, Duisburg, Hoeilaart and then into Brabant Walloon in Rixensart and Rosieres. Wavre and Dion Valmont brought me to the 14% slope of the Golf de Bercuit which led me to Grez and from there I added Bossut, Pecrot and Ottenburg to the list. From Ottenburg down to Terlanen and then to Sint Joris Weert and the Zoete Waters. Already relaxing now and cruising home over Vaalbeek and Blanden.
Good ride in relatively sunny conditions. When the sun hid behind the clouds it was a bit chilly but as the ride went on the skies opened up and the wind subsided. Average heartrate of 118bpm which means I took the hills at a relaxed pace and high revs , not on strength. Only way to go if you want your knees to last.

Ride Stats : 85K and 705/745 heightmeters (Polar/Garmin) in 3h19mins

4251/44125

09-06-2011, 20:11 geschreven door Big Bad Wolf
08-06-2011

Big roads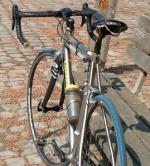 Leaving around 4pm again, this time I had chosen to do a ride along bigger roads. Roughly todays track took me first to Hoegaarden, over Bierbeek and Meldert, then I took the Ravel 2 until I reached Jodoigne. Here I followed the busy road towards Thorembais-St Trond. This was tricky because the bikepath was only about 30cm in width for most of the time. With the heavy traffic this looks like a road you better avoid. I was glad I could turn right towards Dongelberg after about 5K . From Dongelberg I connected to the big road again leading me into Hamme Mille.
From Hamme Mille I chose the typical loop over Nethen, Sint Joris Weert and the Zoete Waters, finishing off today lap over Oud-Heverlee and Heverlee, following the Geldenaaksebaan towards the Expressweg. When I reached that I followed it towards Blanden.
Had a good recovery ride even though the wind was noticeably blowing from the west today.

Ride Stats : 70.5K and 480/540 heightmeters (Polar/Garmin) in 2h38mins

4166/43380
08-06-2011, 19:16 geschreven door Big Bad Wolf
07-06-2011

Ludo Dierckxsens
Do the Ludo, that was my plan for this afternoon. Starting around 4pm the weather was overcast but warm and there was no rain forecast for the next couple of hours. Yesterday we got - at last - a good amount of rain that will do a world of good for the thirsty nature and the crops on the fields. It rained for most of the day which was sweet.
But today the rain stayed away so I decided to ride out with the Vortex. The Ludo, for those who are new to his blog, is a version of the Ludo Dierckxsens ride that goes into Brabant Walloon. I usually pick it up in Bierbeek and I did so again today. Passing Opvelp, Beauvechain, La Bruyere and the outskirts of Pietrebais before turning towards Risbart and Incourt. I chose the big road instead of the smaller tarmac connections. There was no wind and that road is wide and good-running. In Dongelberg I took a left and then rode to Chaumont. From Chaumont a climb up to the chaussee de Wavre , a quick dip into Dion Valmont and then riding towards Dion Le Mont and ultimately Archennes. Then the track veers towards Ottenburg but turns right again towards Sint Agatha Rode. Not much longer I was in Sint Joris Weert riding towards the Zoete Waters. Adding another loop into Oud-Heverlee and Heverlee, passinge the Caserne and then taking the Expressway towards Blanden. Had a good ride with a good average speed and a low overall heartrate.
I also got my Samsung Galaxy S back from Proximus today. They put the lastest software releases on it so it is now running smoothly on Android 2.2 (froyo). The Galaxy S II is running on Android 2.3 (gingerbread) and has a 1.2 Gigaherz dual core processor, making it as fast as an average PC.
The Galaxy S is for sale, if you need more info, send me an email .

Ride Stats : 75K and 510/605 heightmeters (Polar/Garmin) in 2h40mins

4096/42840
07-06-2011, 19:42 geschreven door Big Bad Wolf
05-06-2011

Recovery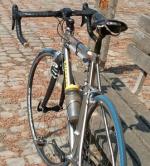 Since it looked sunny again this morning - after a night full of wet promise but no rainfall to speak of - I decided to ride out yet again on the Vortex. Starting with a leisurely pace and this time avoiding the hills as much as possible. But obviously, since I chose to ride towards Brabant Walloon that is not always easy. But I felt surprisingly good for this 4th road-ride in as many days. So good that I added more distance to the ride finishing with almost 60K on the counter. Had a very good week, all done on-road, with 430K and 3400 heightmeters. I will keep the mountainbiking to an absolute minimum in the following months to avoid being bitten by horseflies or other critters. In september the chances of that will diminish and the mountainbike will become my major bike once more.

Ride Stats : 60K and 400/405 heightmeters (Polar/Garmin) in 2h6mins

4021/42235
05-06-2011, 14:37 geschreven door Big Bad Wolf
04-06-2011

Christine and Philippe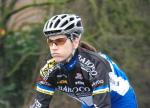 While my first plan was to take a days' rest today, the fact that this might very well be the last of the fine "summer" spring days for a while made me decide to ride out anyway. I decided to connect to the trail of the Philippe Van Coningsloo Memorial ride and try following it completely. Picking in on the Wolfshagen riding in the direction of Terlanen I was speeding along in the hot weather with the wind in my back. The PVC went up the Smeysberg, then down into Huldenberg and up again over the Ganspoel towards Duisburg. From Duisburg it dropped into Vossem and then followed the big road towards Leuven for a while until it turned right towards Leefdaal. There it climbed out and rode straight into Neerijse. From Neerijse it then connected to the Wolfshagen again. This was one lap.
When turning off the Tervuursesteenweg I saw a familiar biker standing by the side of the road. I recognized her as Christine Vardaros. One of the friendliest Cyclocross Pro's out there. It had been quite a while since we last met and I am pleased she recognized me too. We rode together for a short while so we could chat up a little about what had happened in the 4 years since we last met. She told me she had also been mountainbiking - racing a mountainbike that is - but she was not too thrilled by the "good brakes" and the "wobbly" suspension bits. Well, compared to a cyclocross bike I believe she is absolutely right when she describes the sensations aboard a mountainbike. I have the same sensation when I switch from my roadbike to my mountainbikes. It takes a little while to get used to the different handling and comfort level. She was on an interval training so our roads split way too soon.
I continued and did the whole PVC lap one more time. Then I returned whence I came, over Sint Joris Weert, the Zoete Waters and Vaalbeek. I had a good ride and a pleasant meeting with someone I hadn't seen in a long time. So in short, I had a good day.

Ride Stats : 67K and 575/590 heightmeters (Polar/Garmin) in 2h30mins

3961/41830


04-06-2011, 18:39 geschreven door Big Bad Wolf
03-06-2011

and the wind shouts back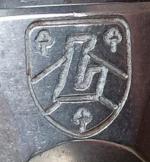 Another sunny day and I left around 10.30am for a ride that would take me to Filip Sport. When I came in Terlanen I saw markings of a race that was going to be held this sunday, so I decided to follow those as long as they did not let wander too much of the chosen path to Hoeilaart. The trail was quite hilly with the Smeysberg for starters, then dropping into Huldenberg and out again in the direction of Duisburg. Passing the ganspoel I could feel the wind tearing at the back of my shirt so I already knew that the return journey would be a difficult one. But hey, the sun was shining and I felt surprisingly good after yesterdays 100+ ride. In Duisburg the race track turned to the right but I chose the direction of Eizer. From Eizer straight on towards Overijse and then dropping onto the road to Hoeilaart.
Talked with Filip about the headbadge of my Vortex and it looks like he will be able to install it soon. Pro memoria, he had to order a special type of glue to attach the aluminum headbadge to the titanium frame. We also talked about the upcoming Harre mountainbike ride. I am a bit weary to ride offroad because the old enemy, the horsefly, is around and I don't want to risk getting bitten. But I want to do this ride so I will take all precautions I can take - long trousers, lots of Deet and my special anti-horsefly mix - and then hope I can survive 5 hours of riding in the forests. To be completely at ease I have asked for the guide to mail me the GPS track of the ride, so that I can check if it can be cut short, should the need arise, and where we are back into civilization. Waiting for a reply..
I left Filip and because of the fine weather I decided to add some K's to my original 50-60K plan. Towards Maleizen I rode, and then down into Rosieres and up again towards Rixensart. Wavre and onwards to Dion Valmont. Adding quite a bit of hills to the ride, just to see how the legs would take those. And they took it fine. From Dion I rode towards Bonlez and then onwards to Longueville. Another long hill and now I began to feel the wind . When I turned towards the north I got it full on. I had to think about some lyrics from a Judas Priest song:

"Been inclined to wander
Off the beaten track
That's where there's thunder
And the wind shouts back"

No thunder luckily but the wind was indeed blowing with a vengeance. But the air was cool and crisp into my eager lungs. From Longueville I rode towards Pietrebais to avoid the high plateaus and return more or less protected by the valleys. Into Grez and then upwards to Bossut. From Bossut the road took me on a half cobble-half tarmac road towards Pecrot. Up the steep hill - this one really hurt after 80K - towards Nethen. And then the last stretch from Sint Joris Weert to the Zoete Waters and Vaalbeek. Good ride.

I got my Samsung Galaxy S II today. I ordered one when my Galaxy S turned into a brick. The S is still chez Samsung to be repaired but now I already got its much faster successor.
At first touch it looked fast. But I want to wait until I receive the NoReve leather case before I start using it. Better be protected..

Ride Stats : 101K and 915/920 heightmeters (Polar/Garmin) in 3h58mins

3894/41240
03-06-2011, 16:23 geschreven door Big Bad Wolf
02-06-2011

Perwijs

Looked like a fine sunny day for a long road ride so around 9.45AM I started with the Litespeed Vortex on a big lap that would take me all the way to Perwez. Taking the Ravel in Hoegaarden and then split off towards Perwez just past Huppaye. I could have followed the ravel a little further towards Gembloux but the strong wind was making me weary about going too far west and then having to return with the wind in my face. So I settled for Perwez and then made my way towards Chaumont-Gistoux and Wavre, following the N243. Some badly maintained bikepaths between Chaumont and Wavre but once past Wavre I took the direction of Overijse and things gor better. From Overijse I turned into the wind and made my way past Huldenberg and Neerijse towards Bertem. Aiming for a century I decided to follow the N3 to Leuven and then ride round Leuven on the R23 until I found the N3 again, this time going towards Tienen.
Following the N25 and then turning towards Haasrode and Blanden saw me arrive home with a solid ride and a good average despite the windy conditions.

Ride Stats : 110K and 810/810 heightmeters (Polar/Garmin) in 4h01min

3793/40320
02-06-2011, 14:52 geschreven door Big Bad Wolf
31-05-2011

After the rain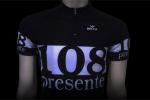 Amazingly today we had some rain. Must be the first day this month where it rained for more than a couple of drops. far from enough for the thirst of field and forest but more than enough for most of the bikers. I decided to ride out after the last of the dark clouds was disappearing. There was quite a bit of wind , now blowing from the west to northwest , and the temperature was almost 10 degrees down compared to yesterday. Did an easy lap to complete the month with just over 15000 heightmeters.
Got my Wouter Weylandt remembrance shirt from Decca today and I will for sure be wearing it to show my support for this family and friends.

Ride Stats : 33K and 200/220 heightmeters (Polar/Garmin) in 1h11mins

3683/39510


31-05-2011, 19:15 geschreven door Big Bad Wolf
30-05-2011

Hot ride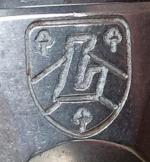 Today the weather forecast called for tropical heat and a dry southern wind. It was right. When I rode out it was nearing 30 degrees C and there was a hot breeze blowing . I decided to stick to the road and went for a loop starting in Heverlee, Egenhoven and then going to Bertem, Leefdaal and Duisburg. Already I could see darker clouds in the far horizons so I turned towards Eizer, into Overijse and then made my way towards Terlanen and Ottenburg. From here I had the wind blowing in my back which did considerable good for my average speed. Racing through Sint Agatha Rode and Sint Joris Weert , passing the Zoete Waters and then again into Oud-Heverlee and Heverlee to finish my ride over the Haasrode industrial area and then along the Expressweg towards Blanden.

Ride Stats : 60.5K and 400/420 heightmeters (Polar/Garmin) in 2h10mins

3650/39290
30-05-2011, 19:00 geschreven door Big Bad Wolf
29-05-2011

Early bird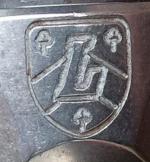 Had to rise at an early 3.20am this morning to go to work and work on a change that was only permitted to take place between 4 and 6am. Got home at 10.30am and decided to go for an easy ride to recover from yesterday. On the road of course. I also got my first horsefly bite - at least I think it was a horsefly because that is the only fly that will go through a layer of clothing - and a couple of gnat stings. So I had to take a little blue Aerius pill yesterday and today to beat the allergens. This means I have to start being very careful in the offroad from now on. The enemy is back.
Easy road ride taking me through Bierbeek, Bremt, Neervelp, Opvelp and into Beauvechain, Tourinnes, Nodebais and Hamme Mille. There I went for another loop over Nethen, Sint Joris Weert, the Zoete Waters and Oud-Heverlee before returning through Heverlee and Blanden.
Lots of wind again but I had an easy ride nevertheless with an average heartrate of 109bpm.

Ride Stats : 42.5K and 360/335 heightmeters (Polar/Garmin) in 1h40mins

3590/38870
29-05-2011, 13:38 geschreven door Big Bad Wolf
28-05-2011

Meerdael Hills by proxy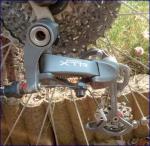 Arriving at Theux around 10am I noticed I did not have my GSM with me. Furthermore there was an archery contest claiming all the forest around Franchimont. I did not want to start my planned ride without a GSM so I decided to return home and postpone the ride to another date.
Arriving home I switched bikes and jerseys and took out the Moots for a spin through Meerdael Forest. Feeling rather good except for my right hand which was hurting since yesterday evening, some bad move I made I guess, I decided to do the hilly section of the 18th Meerdael Classic organised ride again.
It had rained yesterday and even though there was no mud you could see by the amount of gnats that it was wetter in the forest. I added a couple of climbs to the loop and arrived at a solid 1000+ heightmeters ride, which was a good consolation for the missed Theux ride.There was a lot of wind and the sections out of the forests were difficult, especially with the wind straight in my face.
One hill at a time the heightmeters kept on adding up. Stopped to have a look at a young Brabander fowl near Huldenberg but I quickly moved on because the wind made it cold in the open fields. Returning to Meerdael Forest I added a last loop before arriving at the starting point, near the edge of the forest in Blanden. If you want a solid hilly ride in the valleys of the rivers Nethen, Dyle, Yse and Lane this is a good challenge.

Meerdael Classic Hills at EveryTrail

EveryTrail - Find trail maps for California and beyond

Ride Stats : 63.5K and 1000/1165 heightmeters (Polar/Garmin) in 3h42mins

3547/38535
28-05-2011, 18:03 geschreven door Big Bad Wolf
26-05-2011

Meerdael consolidation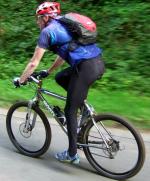 Looked like it was going to rain and there was a lot of wind so I decided for a relaxing ride in my home forest. Good opportunity to check out some of the lesser known trails and consolidating some other I was not sure would be free of timber after some heavy forestry works. The sun was playing hide and seek the whole time and I chose my tracks carefully so as not to include too much climbing. At the end of my ride I could feel some raindrops but I'm afraid a lot more than that is needed to quench the forests' thirst.


Ride Stats : 24K and 235/305 heightmeters (Polar/Garmin) in 1h26mins

3484/37370

26-05-2011, 19:57 geschreven door Big Bad Wolf
25-05-2011

Ben-Ahin condensed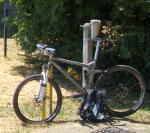 I have taken the Ben-Ahin O2 bikers roadbook, thrown away some superfluous sections and what was left could be called a very condensed trail with lots of heightmeters and some very steep ascents and descents.
Starting out at the parking lot near the river Meuse in downtown Huy I decided to do the ride in the opposite direction as the O2 Roadbook. Not starting through the tunnel but rounding the cathedral and then taking the first very steep climb of the day, the Chemin de la Cave. I have to admit, I did not ride it. Only just on the bike I did not want to risk hurting my muscles so soon in the ride. So I rode as far as I could - the grade gets to 35% at one point - stepped the steepest bit and then got on the bike again when the slope got under 21%. Taking me from 80 to 210 meters that is 130 heightmeters and only a couple of K away.
Then I made my way towards the Bois Mavelin for a great downhill section into a gorge. Again, percentages here are way above 25% but with the dry conditions there is no reason to worry. Just make sure your brakes work !.
Making almost a U-turn at the bottom and I was settling in for the second long climb of the day. The Merlin was doing fine and my legs were warmed up now. Taking a right turn and following a track along a field that had its long grass, nettles and thorns freshly mown. When I arrived in the forest again I greeted the workmen that were mowing the trails. I wore long trousers out of precaution for horseflies but the last time I was here you also needed long trousers against nettles and other pricklies. Not this time, everything was being mown.
Downhill again, rocks and steps, care needs to be taken. Down the track veers to the left. This is a difficult point because the trails converges here but since this is my third time I begin to understand how the trail goes. So no hesitation this time and I was riding along steep singletrails into the Bois Melart and the Bois Mavelin. Arriving at the ponds I discovered a new track that avoided crossing a stream. But then I took a wrong turn and did cross a stream too much. Twice because I had to return. The trails is a maze here and I wonder how many times I have to pass here before I figure it out.
Steep climb again , with sections of 28 and 29% , and I reach the highest point of this track, 245 meters, and ride into Solieres. Steep downhill followed by a nice steep uphill. You figured it out already I'm sure, this is no trail for the meek.
Reaching Ben-Ahin and now one of the steepest sections - both up and downhill - follows. Taking the rocky trail downhill had me sitting on my rear wheel a couple of times and the last bit is really difficult with lots of stones and rocks. But I make it to the road, turn left and left again and a long steep uphill awaits me. You have 2 trails here and I would suggest taking the second. It is steep at the start, you will need to walk, but the rest is around 24% and perfectly ride-able. I took the first to the left and this gets steep (25%) and even steeper (41% maximum at one point ) and I had to get off of the bike and walk the last bit. Damn.
Stopping for a well-deserved snack before heading back towards Ben-Ahin, closing this little and very intense loop. In Ben-Ahin take a sharp left on tarmac and you arrive at another very steep downhill. Be careful here, it is 29% at its steepest and there is barbed wire on your left . Turn left at the bottom and then you descend to reach an abandoned quarry. Look at the top of the rocks, that is where you will need to ride to. Climbing again on a twisty rocky trail among low trees. The sun is burning fiercely. Looking to the left I have a beautiful view on the river Meuse . Not too close to the edge, it is very deep down. Nice singletrail through the foliage and then the trail zooms down towards the Chateau de Ben-Ahin. But just before you reach it, take a sharp right and prepare yourself for another climb that variates between 20 and 30% . This is a section I added to connect back to the trail high in the Bois Madame.
From here I take a left turn and ride back to Huy using the same trail I took at the beginning of this ride. I arrive at the steep Chemin de la Cave again and I see the towers of the nuclear plant of Tihange.
I hope the picture gives you an idea of how steep this road is. A bit further down it becomes a rocky trail and before long I am on the Rue Cherave, this time taking the railroad tunnel to get back to the other side of the Citadel rock. I overlook the parking lot and see my red MPS still standing where I left it.
This is a great ride, very condensed and intense. You need good legs and a bike that is in tip-top shape. Especially the brakes need to be good or you might want to walk some sections of the downhills. They are THAT steep. About the uphills, there are quite a few and none of them is easy, so again, be prepared to walk. Track conditions were dry today, wet trails would make most of the uphills too slippery to ride, so if you plan to try this ride, wait for the end of a dry spell of at least a week .



Ride Stats : 23K and 665/675 heightmeters (Polar/Garmin) in 1h44mins
Hill Factor : 29

3460/37065


25-05-2011, 18:50 geschreven door Big Bad Wolf
23-05-2011

Blowing in the Wind
Time for a road ride. Even though the wind was still blowing fiercely I decided to take the Vortex and brave it. The sun was shining and it was relatively warm when I rode out around 4pm. When I arrived in Opvelp I met my friend Roger who was cursing his road bike. He has problems positioning the cleats on his shoes. If I were him I would position them in a neutral position and leave them alone. Now he is always fiddling with them and it keeps him from enjoying his road rides.
I continued my ride along Meldert, La Bruyere and then taking the road towards Jodoigne for a while before turning to the right towards Pietrebais. I followed the busy Chaussee de Jodoigne into Cocrou and Grez and then rode towards Hamme Mille, also on the big road. The wind was tearing at me and at times it felt very dangerous with my bike being torn left to right while the cars and lorries were passing me. From Nethen it was calmer when I rode towards Sint Joris Weert and the Zoete Waters. Opting for another loop into Oud-Heverlee and Heverlee before returning along the Naamsesteenweg into Blanden.
I was a bit surprised at my average speed, because in the first part of the right the wind had bothered me. And with an average heartrate of 119bpm I was also well into my LSD range. Good fast recovery ride.

Ride Stats : 59.5K and 420 heightmeters (Garmin) in 2h7mins30secs

3437/36390
23-05-2011, 19:06 geschreven door Big Bad Wolf
Gastenboek./.Guestbook
Druk op onderstaande knop om een berichtje achter te laten in mijn Gastenboek. / Press the button below to write in my Guestbook.
Email Me
Press the button to send me a mail