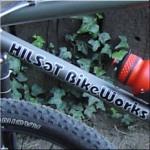 Even the most stubborn negationist will have to admit, our environment is changing. And it is not for the good I tell you . Sure, it IS nice to have spring temperatures in the middle of winter, but lets not forget every season has it's place in this big regulated machine that our world is. It is NOT normal that we are half January and there hasn't even been as much as one snow flake and it has barely frozen one or two nights so far this winter.
Things are going wrong, badly, and more quickly then most will want to admit. Forget about saving the environment, things are changing and it's beyond our control, all we can hope for is that the global warming can be slowed down, and therefore actions have to be taken now. Let's hope those that have the power also have the enlightenment. I am not very optimistic about that though , the quick buck and profit will continue to rule the way those who have the power, think .
Oh well, enough world talk. Today saw me rising at 11am, after a night that was interspersed with work action and permanence calls. I was too late to go to an organised ride, and it was too wet in the fields too, so no big loss there.
I decided to go out on the road instead and put in a nice long ride in what appears to be early spring. Clean air rushing in from over the Northsea still is good for the lungs and brings in great boosts of oxygen with every breath. Lots of people were out today; walking, running, jogging, biking, and some even were riding in cabriolets with the hood down. Crazy world we live in.
Ride Stats
: 60K and 445 heightmeters in 2h28.
14-01-2007, 17:27 geschreven door Big Bad Wolf