Tales from the Woods
19-08-2007

Sart Tilman with Miss Piggy and Tango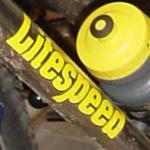 This ride was a long time in the making. I had taken Julie (aka "Miss Piggy" at the B-M-B forum ) on a tour around my
Nandrin trails in April
, and she promised she would do the same for me at her home trails near Sart Tilman. But due to our busy shedules and some bad weather when we could make it both, I had to wait until now to have the pleasure of a first-class guided tour in the Sart-Tilman region. Julie asked her friend Roger (aka as "Tango" on the B-M-B forum ) to come along because of his intimate knowledge of the trails in the Seraing neighborhood. Roger was the guide for the O2 Bikers Seraing roadbook which appeared in the may 2007 edition of that magazine, so he knows that area like the back of his hand. Needless to say I was in capable hands.
At 1.35pm we were ready to go, starting from the carpark at 'Le Blanc Gravier' sportcentre all the way up the Sart Tilman ridge. Roger had brought his Cannondale Scalpel and Julie her Rothwild fully and I was there with my Litespeed hardtail. Mm, I did have the lightest bike which is always nice in the uphills. Immediately we disappeared in the forest on a fast winding singletrack, with roots to make the descent interesting. We more or less descended from a height of 240 metres to the Ourthe valley, at 70 metres , taking a short uphill along our way. In the valley we headed back up again along a stony ascent which took us past the "Chateau de Colonster" , a castle that is part of the ULG (Université de Liège) patrimonium. The tracks were great , not too wet but still offering good traction. You had to look out for sharp stones and the omnipresent roots. My guides took me along some marvelous trails and at times I thought I was in the Ardennes or the Hautes Fagnes. From time to time some menacing cloud dropped a few raindrops but in all we were very lucky with the weather. From Boncelles - where I once started for an LCMT - Roger took us towards Seraing, for an amazingly beautiful loop in the Bois de la Vecquee and Bois Neuville . The technical downhill dropping us through de Bois de Rognac above the Ruissau de Villencourt all the way down to the Val-Saint-Lambert Cristalleries is surely one of the highlights of this trip. The track - which was at times pretty muddy - takes you down in a secluded valley with the little river flowing deep to your left. Some nice technical bits with rocks, roots and gullies which demanded a good choice of trail and some good tyres as well. Dropping us down from 260 metres to a mere 70 this is one trail I wouldn't mind doing in the opposite direction as well. Great stuff.
The Cristalleries Val Saint Lambert, which have a rich past and a bright future, are certainly worth a visit when you are in the area. We looped back and a tough climb was waiting for us taking us up to the Swimming Pool where the O2 Biker route starts. Some 45K into our loop this climb made me feel my legs and I had to stop for some energy , delivered by Windose . Another highlight was just a few miles away, when we followed a little river going up and down along its banks, occasionally riding though it, which effectively cleaned our bikes from the mud we had accumulated. Another small track took us along some barbed wire on our way back to Boncelles and I managed to flatten my rear tyre on a thorn. No problem, put in a new one - actually a used and fixed one - and I was good to go again. Roger also had flattened twice, both times his front tyre. Miss Julie was spared from flats. I was quite impressed by her fitness level because we were going quite fast , averaging just under 17kph on the entire 60K loop. Another drop and some fine trails meandering in the forest around Sart Tilman and we were back at "le Blanc Gravier" .
Let me tell you, this was a great ride, with two major climbs, as you can see on the profile, lots of singletracks and some major downhills - rather technical at places but never dangerous, at least not in the dry conditions we had today. A little bit of tarmac to connect the Boncelles and Seraing forest was not to be avoided but it offers a good opportunity to recover before hitting the "real stuff" again. I really had a good time and I want to thank my two guides, "Miss Piggy" and "Tango" for taking me out today. This certainly is a region were I could ride all day.

Ride Stats
: 60K and 900 heightmeters in 3h36mins
Ride Profile
:
CLICK
7370/68975
19-08-2007, 22:21 geschreven door Big Bad Wolf
18-08-2007

Arrow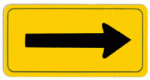 Today I had promised the organisation of the
Haasrode organised ride
to help them with the arrowing of the trail. So at 1pm we set out for a 40K loop into Brabant Walloon. The weather was fine and the trails look very promising for tomorrows' ride. I hope they have plenty of attendents because this really is a fine trail and the longest distance of 65K takes you deep into hilly Brabant Walloon. Me I cannot free myself tomorrow morning so I will have to pass for this ride.
Ride Stats
: 44K and 480 heightmeters in 2h17mins
7310/38075
18-08-2007, 16:38 geschreven door Big Bad Wolf
17-08-2007

Full Suspension Dreaming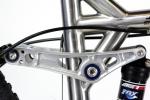 My legs felt a lot better today and I was in an alltogether better mood as well. So I decided to try the last part of my Secret Meerdael Loop in the reverse direction. I started out quite late and with some dark clouds gathering towards the evening I only had 1h30 or so of reasonable light. With reasonable I mean when I still can see where I am going in the downhills under the cover of the forest . When it becomes too dark surprises are never far off. My leg feeling proved correctly since I made all but one of the climbs. And the one I didn't make had a 40cm step in it where my rear wheel just slipped away on the root forming the step. The forest floor was surprisingly dry, some contourable wet patch notwithstanding. I had a good time and was able to sort my thoughts out. I saw a nice full suspension bike today and was wondering if it would be worth following it up. It concerns the Ellsworth TiRuth, basically a Merlin Sworks 4.0 with an Ellsworth badge. I have no idea if Ellsworth is having dealerships in the Benelux but I know Merlin has. Although I think the Merlin Sworks 4.0 sells for 3000€ / frame only and a little voice tells me the Ellsworth will at least as expensive. Hmm, like I said, worth looking into.



Ride Stats

: 28K and 450 heightmeters in 1h46mins

7267/37590
17-08-2007, 00:00 geschreven door Big Bad Wolf
16-08-2007

Mourning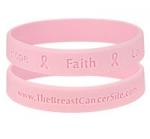 August 16th.. is it already 19 years ago since I lost that one person that meant so much to me?
How time flies. When I went to her grave today and looked her into the eyes it became clear how much I missed her. She left a gap that can not be filled, there is no-one that comes close to her. And I guess it's not meant to be filled, that gap, that sorrow and yet also, the good things, the happy years we had together. I remember them as well.

She made me what I am today and I am still guided by her and what she stood for. Her strong beliefs in love and doing well to others, her toughness and stubbornness in pain and hard times are what I try to emulate and even now, she gives me strenght . The strenght to face this sometimes oh so cruel and egotistic world, where real feelings are a seldom commodity and greed overrules all. Despite and despair, be gone ! But then nature is like that. Sometimes beautiful, sometimes cruel and we have to make the best of it, or die trying. Hope, Faith , Love .


I did not want to ride out today, scattered rainshowers , wind and heavy legs were begging me to stay inside. So I got onto the rollers. Anastasia on the MP3 player and Stephen R.Donaldsons' last book of the Second Chronicles of Thomas Covenant were there to keep me company while I rode half an hour at exact the right pace my legs needed to get rid of the pain, fatigue and lactic acid of last weekends' ride .



Ride Stats

: 10K in 32mins

7239/67140
16-08-2007, 21:41 geschreven door Big Bad Wolf
15-08-2007

Meerdael..again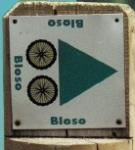 And again, and again. I can never get enough of this magnificent forest. Today, the forecast rain did not appear, instead the clouds were making way for the sun and the wind was blowing fiercely out of south-western directions. The sound of the wind through the leaves is awesome, couple that to the rich smell of the forest when it is damping in the midday sun and you cannot but feel elated to be able to bike through that magnificent theatre. The tracks were great, dry with just a hint of mud from time to time,they allowed a good speed. I started out really easy to give my muscles ample time to warm up. I rode the BLOSO routes in the revers direction so I crossed a lot of bikers on my way. Also a big group of BigM which were again led by David to enjoy the more technical side of this splendid forest. Near the end of my ride I did feel a few raindrops in the hollering wind but with a temperature of around 23 degrees C they did not bother me at all.
Ride Stats
: 54.5K and 440 heightmeters in 2h36mins
7229/67140
15-08-2007, 14:26 geschreven door Big Bad Wolf
14-08-2007

Technical Meerdael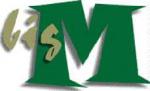 My legs started feeling a bit better this morning so when a friend from
BigM
proposed an evening ride through Meerdaels' finest trails I did not hesitate. We met up at the Zoete Waters and David took us (me and Stephen also from BigM) through some of the more technical trails of the Meerdael forest. It rained ever so slightly when we left at 7pm but that did not bother us. Only the light was dropping fast so we had to watch out on those zooming downhills. My legs felt strong on the uphills and I made them all - a good knowledge of the trails helps of course -without any difficulty. It was nice to meet up with some BigM people again, we must ride some more soon.
Ride Stats
: 22K and 280 heightmeters in 1h25mins
7174/66700
14-08-2007, 21:16 geschreven door Big Bad Wolf
Gastenboek./.Guestbook
Druk op onderstaande knop om een berichtje achter te laten in mijn Gastenboek. / Press the button below to write in my Guestbook.
Email Me
Press the button to send me a mail