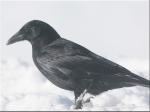 My legs were still hurting from yesterdays' ride so I decided to stay home from work, rest as much as possible, and get in an easy road-ride. Rest is relative as you will understand.
I set out and it turned out to be a bit colder , 5 degrees on average, but also relatively calm due to the absense of wind. Great conditions for an easy ride.
My thoughts during this ride wandered off to the Chinese food business, and I tried to remember Chinese specialties.. ehmm, lets see, Peking Duck, Sharkfin Soup, Soya something, lychees.. oh yes, lychees, I definately remember those.
When I first ate them I was abhorred by their taste, they tasted almost perverse. Now, a little bit older and no longer abhorred by the perverse , I kinda like them. Its a bit as with olives. They taste funny but once you eat them you get all kinds of subtle after-tastes in your mouth, flavors, which make them OK after all.
Same with lychees. I like the Chinese kitchen, its diversity of smells, ingredients, tastes and the sheer pallet of colors the food on the dishes have. Lets not forget the Chinese were already highly developed when we were still crawling around in the dark ages.
Funny how the mind sometimes makes the weirdest twists and turns.. I noticed some crows (Corvus Corone) flying next to me and began noticing a large amount of them on the surrounding fields, accompanying their more numerous smaller siblings, Corvus Monedula ( Jackdaw ) and their equally big brothers, Corvus Frugilegus ( Rook ) . Some of them are quite easy to get close to, their black eyes following your every move, and especially checking out of there is anything tasty on your person. They are scavengers I know, but they are quite common during this time of the year and I kinda like them.
My mind suddenly switched to something my dad always says. He claims that during the Second World War, when he was a young adolescent, they used to hunt and eat crow for their flesh.
He says the flesh is black and the taste is not really very good. Before you go out and puke lets not forget we are talking WWII here, when people were under German regime, and my dads' family were farmers who had to surrender what little cattle they had, some cow and a heavy horse, to the Germans to feed the troups. So times were tough and you ate what you could get.
Switching back to the Chinese
I wonder what they would do with crow, what subtle flavors would they add to make it an enjoyable meal. I wouldn't mind tasting it I'm sure.
Back to the ride then, which went great, I came home feeling fitter than when I left, which is always a good sign the recovery ride was succesfull.

When I stored my bike next to the others I noticed that the front wheel of my Litespeed was as flat as can be.. hmm, must mend it later to be ready for the next ride in the forest.

Ride Stats

: 27K and 190 heightmeters in 1h12mins
623/4185
22-01-2007, 16:15 geschreven door Big Bad Wolf