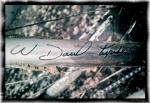 The weather forecast for today looked good. Warm wind , sunny skies and temperatures around 18 degrees. Early spring. SO I took off half a day at work and rode the Obed along the track of last sundays' TT which started in Grez-Doiceau and was organised by Eric Robert, Gottechain citizen. The arrows were long gone but I had the complete track from a collegue at work. I picked up on the trail in Nethen and so I was having the toughest part of the ride first. The loop in Pecrot, the uphill towards La Malaise and the the long climb out of Gastuche onto the Bercuit Golf. Back down towards Doiceau and through Archennes to the start at the Omnisports Hall in Grez-Doiceau.
Here I came onto known territory. The trails were almost dry and I could ride everything. Even the steep gully climb up to La Malaise and the bad stone horror climb out of Nethen . I paused when I saw some great landscapes and the sun made the early greens splash.
The Obed badly needs new bearings in the bottom bracket, I can almost feel the crankarms move when I pedal. I hope I can drop it off chez Filip Sport this week. I also need to have the front wheel of the Moots YBB re-Stan-isized. The No Tubes fluid has dried out and it is not longer holding air. When I came at the end of the last climb - the stony one - and faced towards Nethen I took a picture of the valley whence I just came.
Into Nethen and back home through the Meerdael Forest I could feel the fatigue from this ride coming over me. 60K and nearly 800 heightmeters is not to be scoffed at. And due to the technicality and steepness of some of those climbs the intensity is even higher.
At home I tried my new Skins RY400 recovery tights. One needs every bit of help one can get to avoid Delayed Onset Muscle Soreness. The tights feel very comfortable.

Endomondo track


Ride Stats : 60.5K and 775 heightmeters (Garmin) in 3h24mins30secs

1770/17535
15-03-2012, 16:55 geschreven door Big Bad Wolf