Tales from the Woods
03-12-2006

Pecrot

The Ride:



This is a ride I always look forward to. It is called '

Just For your Pleasure

' and this was its 10th edition already . I know from past years that the tracks laid out by Eric Anris, with a lot of organisational help of his father 'Papy' , are splendid. The weather forecast was not too good, predicting gale-force winds and rain in the afternoon. Yet, when I rode towards the start at 9.35am the sun was shining. At the "guet-a-pintes", a small local barn-cantine, I met Erics' wife Nancy at the inscriptions and said my hellos to her and her father-in-law.
Distances of 12, 24, 35 and 47K where on offer, the inscription fees ranged from 1 to 4€. It would have been nice if they had given me some little paper or sticker with the emergency number on, but either they were all gone (I was late at the start, around 10.15 am) or they were not foreseen.

There was also a chrono race over the longest distance but those guys already left at 8.30.

I did not feel too good at the start so decided to take it easy and see how my legs would evolve during the ride. The first few k's already brought a good climb into Beaumont forest and things were ondulating up and down relentlessly after that. Some nice slippery singletrack section in Nethen brought us quickly via a forest-edge passage into Meerdaelwoud and to the first rest stop in the centre of Nethen, only 7K into the ride. Bit of a surprise but this early stop was caused by the fact that they also wanted the people, mostly families, who did the 12K to have a rest stop. Lots of power drinks and some food but nothing I really fancied this early in the ride.

After the rest stop we had to go up one of those very steep trails that end up on the sandy hill overlooking Nethen. I only got up about 3/4 of the climb but had to bail out because some other biker had bike troubles and was blocking the track. Oh well, I don't think I would have made the climb anyway, or at least not the last couple of meters which were very steep with a step in them as well. Some nice singletrack followed and then a quick tarmac drop back into Nethen. We then had to ride some cobbles towards the famous 'jungle' climb that only was muddy at the very start but went without problem for the rest of the climb. It hadn't really rained for a couple of days so the trails were almost completely dry, not counting a single mudhole here and there.

The ride went over towards La Malaise , Hamme Mille and Bossut now, where we got the full force of the wind in our faces. I was following some other guys and failed to see the arrow pointing to the right. At the next crossroads , everyone of the group was looking around in every direction to see where we had to go.. bugger, no more arrows..damn.. But then a smart guy (no not me, another one ) saw some bikers taking the turn we had passed by , so we hurried back to rejoin the good path once more. It was rather crowded and I think they had a very good attendance for this ride.
The trails now took us over Archennes, Les Monts, La Motte and Gastuche towards the Bois de Laurensart and Ottenburg, still taking in about every climb there was, forcing me to strain my muscles.
But I was getting better with every kilometer. I've always been a good climber and I never had to leave the middle ring once during this ride. I made all the climbs except two; the steep and blocked one after the first rest stop and another one near the end, on the "railroad singletrack" in Florival. But we'll get to that later.For now I was enjoying the tracks , the clouds were getting darker though and I was sure we would not keep it dry. I was not wrong. The second rest stop was just after a very steep climb in the Bois de Laurensart, up to "De Tomme" . I made this one without fault on the middle ring. I think my choice of tyres, the very grippy 2.1 inch WTB

Weirwolf

, was spot-on for this type of weather. Only bad thing about the Weirwolfs is that they shed off the mud very aggressively, making for a dirty face and bottom. But they find grip where other tyres don't , even on slippery off-camber stuff. Good tyre.The second rest stop, hmm, not much left to eat and I grabbed some part of a banana and drank a well-tasting sports drink. The 35K distance split off from the 47K after this rest stop and all of a sudden I was riding practically alone. There was a fine loop coming up, dropping us down into Neerpoorten and there we followed the Overijse BLOSO track in reverse towards Sint Agatha Rode , through the Sint Agatha Rode bos. It had started to rain now and the fierce wind made me groan when I had it straight in the face climbing back up towards Ottenburg and later towards the Kouter. I knew Eric always leaves some of the toughest bits for the end, so I was still holding back on the power, riding on economy. I was not wrong. The last 9k of the ride were fingerlicking good . Some steep stuff after Florival going up the Verte Voie, back down again, following the railroad singletrack, where I had to dismount due to temporary blindness caused by the rain (yeah right, the hill was just too steep and the roots took me by surprise). After this nice track we once again faced a tough climb, starting out with a very muddy patch where I was enjoying my Weirwolfs once again while a lot of people had to walk. After that the track got steeper and steeper but yet again I made the climb, shouting my way past bikers who were walking , dazed and confused as they were by the toughness of the track and probably wishing they had chosen some shorter distance. Just a few more efforts now before I arrived back at the start, it was raining quite happily now and with some 9 more K to go to get back home, I didn't bother to stop and wash my bike.
Judging by the queue there were only two hoses anyway. The ride back had another 130 heightmeters on offer and by the time I was home, I was wet from the water spray caused by the tyres on the tarmac. Tired yes, but also very pleased I did not quit when the rain started and completed the ride.





Ride Stats : 49K and 776 heightmeters





The Lowdown:




What I liked:


+ great area
+ arrowing was sparse but without fault
+ distance splits were well marked.
+ 2 rest stops on the longer distances
+ danger markers at the really dangerous spots/downhills
+ plenty of drinks at the rest stops




What I did not like:


- Arrowing could have been better, was too sparse at places
- No emergency number leaflet/sticker was handed out (or they were out of them when I started )
- There could have been more food at the rest stops

Synopsis:
A great ride, providing distances for each level from 12K to 47K. Tricky and well-thought circuit meant you had to push until the last meter. This is one ride to look forward to.



The Bare Facts:


Ride Profile : CLICK
Some pictures taken by Schijfrem :
Results of the Chrono : CLICK

03-12-2006, 17:24 geschreven door Big Bad Wolf
02-12-2006

Road Bloso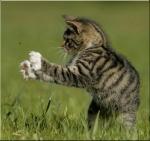 Looks like we are to have a stormy weekend, so I decided to take advantage of the relatively warm and dry saturday to have another long road training. I followed the Red Bloso route that meanders through the Nethen/Ottenburg/Leefdaal/KorbeekDyle region to span 50K and some 500 heightmeters. Some pretty steep climbing, amongst others the Smeysberg and the Moskesstraat, so good training to put some tension on the muscles. The roads were surprisingly dry and although it looked like it could start to rain any minute, it didn't and I enjoyed a dry, albeit windy, ride.
Meanwhile I got an email from the "Fiets" redaction , wherein they expressed their regrets that somehow my article got copied. They were going to take it up with the author and have taken the article offline, or at least the parts they stole from me.
Ride Stats
: 53.4K and 515 heightmeters in 2h19. Average temp 11 degrees C
02-12-2006, 13:50 geschreven door Big Bad Wolf
30-11-2006

Ludo and Plagiarism.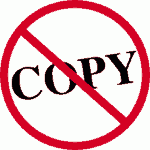 Ludo
Another beautiful autumn day so I decided to stay home from work and do a nice long ride. I did part of the Ludo Dierckxsens Classic, a ride that starts at Laakdal, loops down towards Brabant Walloon, takes a big chunk out of it and then loops back up towards Leuven and further to Eindhout. I joined the route at Bierbeek and followed it to just before Sint-Joris Weert. It was sunny and the average temperature was 9 degrees, little or no wind. I stopped again at the Warande forestry house but there was , again, no-one home.
Plagiarism
Someone alerted me today to the fact that big parts of an article I wrote for 4Bikers, explaining the use of titanium in the bicycle industry, appear to be copied into an article Menno Grootjans wrote for the famous 'Fiets' magazine. I checked out the link and indeed, about 3/4 of the article is word-for-word plagiarism of my article.
Now they do say that
"plagiarism is the sincerest form of flattery"
, but I would be even more flattered had my name been mentioned in their source list. They

do

mention my website in the article, which is great . Perhaps they thought it was enough?
I am not making too much of it - I have been copied before ( usually by the Dutch - coincidence ? ) - but the 4Bikers redaction are not too happy about it, and I can understand them.
I have written an mail to "Fiets" , curious how this will develop.
Ride Stats
: 72.5k and 515 heightmeters in 3h10mins
30-11-2006, 17:56 geschreven door Big Bad Wolf
29-11-2006

Long slow distance
Yippee, got off from work early today and I could leave a 3pm for my ride. I decided first to check out the 'arrow' situation on the red bloso route, because I have been contacting BLOSO and the Sports Office at Oud-Heverlee and while BLOSO still needs to respond(!) the guy at the Oud-Heverlee Sports office told me that the people at BLOSO told him that the situation was fixed.
I knew it was not, but I took my camera and went to the spot. Indeed, no BLOSO arrow in sight. There was an A4 format sheet with a Red Arrow that some concerned biker has probably put up, but this will only stay on until the first good winter storm.
Bloso

NEEDS

to fix this. I have also learned that I have to contact BLOSO directly and mail them the problem (with pics if possible) . BLOSO then contacts 'Waters en Bossen' , the Forestry guys , and they fix the routes.
Click on the picture next to this article

to see the crossroads in question.
I rang the bell at the nearby Forestry home, but they were out.
So I set off for the rest of my ride. This took me to Hoeilaart where I chatted up with Filip of Filip Sport and after that, dusk had set in so it was a nightride home. Good ride, temperature was around 8° C and there was no wind to speak off.
Ride Stats:

60K and 435 heightmeters in 2h43mins
29-11-2006, 19:08 geschreven door Big Bad Wolf
28-11-2006

Damn , topfit and miserable

Aargh, I just had to ride my bike today , I just had to. Left home for work at 9am this morning, got back from work at 7pm, cleaned one of my bikes then got on the rollers and rode for half an hour, just enough to get the juices flowing .


Only then

did I go to the little party my dad had for his birthday.
No, I just couldn't wait for another hour, go to the party first and ride afterwards,

stupid stupid

me.
When I arrived at the party my two sisters got up and left the room , letting me know

exactly

what they thought of my priorities. I feel

very

bad right now. I could kick myself. I have to get control of this.
Damn, I'm topfit but as miserable as can be . I had a good talk with my dad afterwards but I still feel like shit, I need to get my priorities straight.

I love you dad, Happy Birthday !!


Ride Stats
: 12.5K on the rollers in 30mins
28-11-2006, 00:00 geschreven door Big Bad Wolf
27-11-2006

Nightride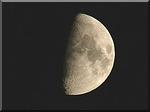 Getting used to riding at night by now. It was a clear warm evening and the wind was blowing from the southwest, steady but not too much. Had a nice ride, no problems , just enough to clear the daily cobwebs aout of my head.
Ride Stats

: 31.1K and 190 heightmeters in 1h22
27-11-2006, 21:36 geschreven door Big Bad Wolf
Gastenboek./.Guestbook
Druk op onderstaande knop om een berichtje achter te laten in mijn Gastenboek. / Press the button below to write in my Guestbook.
Email Me
Press the button to send me a mail