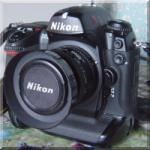 Damn, damn damn. Just as I had planned in a morning taking some wildlife photographs , the one thing absolutely necessary to take good photographs; photos ie light, is absent.
This morning woke me up in dark and gloomy weather and not the october sunshine I had hoped for. What a contrast with yesterdays' sunny bliss. But then I had to work, moping behind the glass about opportunities lost. Life's a bitch, sometimes.
Even some light rain so taking the bike out is no option either. I still hope it will clear out this afternoon and maybe then I can go out with my camera after all, but for the biking part I will have to make do with the rollers, again.
So I got on the rollers around 11am , which today felt like a compulsory ride, not something I was looking forward to. Armed with Alanis Morissette, Nightwish and KMFDM tunes on the MP3 player and enjoying Robert E.Howards "Black Colossus" I let myself drift away into the rhythmic sounds in my ear with the rollers' noises droning far in the background.

I did not feel particularly well throughout the ride, sweating more than usual and even though my average heartrate was just over my aerobic treshold I did not feel the release of the endorphins this time.

Stats: 37K in 91 minutes

28-10-2006, 13:48 geschreven door Big Bad Wolf