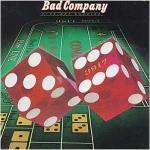 It's getting almost as boring writing about it , as it is riding .. on the rollers again. Still, it's my only option for the time being and luckily I can while away the time reading a good book. Seems like the only time I get to read a book these days. In the evening I hardly find the time or if I do I read 5 pages and doze off. Not because the book is dull but because I need my sleep and I usually get up very early in the morning so I want to close my eyes around 10pm - 10.30 at the latest. I am still waiting for ABC bikes to get the replacement bearings for my Hilsets' Tune bottom bracket. I thought they would have managed this in the 2 weeks since I called them but Tune replacement parts are not easily to come by it seems.


Ride Stats

: 25K in 1h04mins
9665/87410
Two things caught my attention today. The first was the amazing World Record time Dutch youngster
Sven Kramer
set on the 5000m speedskating World Cup in Calgary. I believe skating to be a very pure sport. Not pure in the sense of it being dope-free but pure in it being a sport where the athlete has to pit himself against himself, finding his or her limits and then exceed them. Sven did just that. He was angry because at a former World Cup he had lost his World Record and he was determined to get it back again. In fact, he was so determined that he also broke the 3000m record time on the way to his 5000m record time. This in itself is an extraordinary feat. Think about that for a minute. Its a bit like a 400m runner track runner breaking the 200m World Record whilst setting a new World Record on that 400m as well. Amazing stuff no less !
The other thing is just a shard of a song Bad Company sang and which happened to be on my MP3 player whilst riding the rollers this afternoon..
"Johnny's life passed him
by like a warm summer day
If you listen to the wind
You can still hear him play"
from the song
"Shooting Star"
taken from their "Straight Shooter" album.
Hearing those words made me feel a bit sad. Life does indeed seem to pass like those warm summer days.. if you are young, you don't seem to realise that and you tend to become complacent and either postpone or put things off alltogether when you are getting older. So, as a good friend used to say.. "Carpe Diem" before its too late.
18-11-2007, 19:34 geschreven door Big Bad Wolf