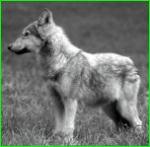 Those following my frequent scribblings here may have noticed it is already ten days - gasp! , horror! - since I last rode a bike. The reason for that is that after my painful experience during the Longest Downhill I had to go to the doctor to check my lower back. It was found that one of my discs had slightly moved and since then I have been undergoing treatment to get it back in place. The next 2 weeks will see me undergoing kinetic therapy 3 times a week. At the moment I'm thinking about getting back on the rollers .. if it were not that I woke up this morning with a sore troat and snotty nose.
Geez, seems someone up there really does want me to take a rest.
Anyways, I have had plenty to do with the upcoming Marathon mountainbike championships, pity that I cannot go out there and help on the field. My help is limited to providing the GPS data, drawing the maps and help with the Dutch translations of the official documents. I do hope I will be able to go and help this sunday but all depends on how my cold develops.
25-09-2008, 18:24 geschreven door Big Bad Wolf