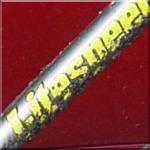 Last little ride today to check my bike. All seems to be in good working order, front brake was not adjusted properly but I could fix that during the ride. Legs are good, bike is good, weather looks to be good, so not much else to do but wait and go out there tomorrow and ride the ride.
Put all my biking clothes in the machine as well, to make sure all is clean and fresh. Will try some bi-elastic bike-patch for the perineal area tomorrow, something new
Reskin
brought out. Sitting on a saddle for 6 hours you need all the help you can get.
Ride Stats
: 24K and 160 heightmeters in 1h02mins
2839/20180
06-04-2007, 12:08 geschreven door Big Bad Wolf