Tales from the Woods
21-01-2007

Secret Meerdael trails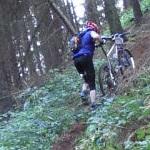 Today I wanted to do the second part of my secret Meerdael loop. It's a toughie even when conditions are good so I made myself no illusions , this was going to hurt !
I was

not

disappointed. The trail conditions were rather good on most of the climbs and descents but the storms from last week had broken many trees and thrown a lot of debris on the small trails. I had to dismount a lot, carrying my bike over big trees which blocked the trail and every now and then branches would find their way into the spokes of my wheel, forcing me to a standstill. Also on the level parts mud was a factor, making it difficult to progress. Luckily I have a very light bike and a good eye for the trail, always finding a way to circumvene the muddiest patches. Or at least most of the time.
I was very careful on the downhills because they are steep and with all the branches lying over them, one false move could send me over the handlebars. Still, I rode them all what could not be said about the uphills.
One uphill looked like something had mauled its way through it, leaving it wet , soggy and basically unride-able, at least not in my current condition. I tried and attacked it fiercely and I made it about 3/4 of the way up, but then my strenght went and a few meters further my determination was gone and I ground to a standstill in a heap of leaves and branches . On clutching my rear brake, to stop me from rolling back down in case you were wondering , I felt it went too far to be normal. I looked back and found that the little pin that secures the brakepad was gone, and the brakepad had dropped out. I was lucky it happened just there and I found it almost immediately lying between the leaves .. I had no spare pin with me so I went home, put in a spare pin and rejoined the trail where I left it.
Always going up and down, the strength of my legs was diminishing with every heightmetre. But mountainbiking is not only about physical strength, it is also and perhaps even foremost a

mental

thing. I *willed* myself up the steep hills. My legs are strong, that is true but do NOT underestimate the power of the mind. Lots of people give up when they see a steep hill, they think 'oh bugger, I'm not gonna make this', and they are already defeated even before they actually start the uphill.
Me, I see every uphill as a challenge, the steeper and more technical it is, the more I rejoice in attacking it and believe you me, the feeling when you actually make such an uphill is

pure joy

. I had a lot of pure joy moments today.
Very tired now but also very happy that I made this one. I saw 5 roedeer alaong the way, one couple and one group of 3 . I stood still immediately and we were standing there, man and animal, checking each other out, they moving ever so gently away from me, standing still after a few steps, to check me and what my intentions were. I find these moments very rewarding.
Ride Stats

: 46K and 795 heightmeters in 3h07mins
597/3995
21-01-2007, 00:00 geschreven door Big Bad Wolf
20-01-2007

Take it easy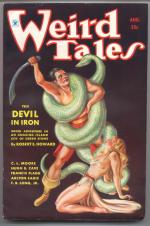 Felt tired today and that, coupled with the fact that there was a strong wind blowing and some rain in the afternoon, made me get up on the rollers once again for an hours' recovery ride.
This time I felt like reading again so I chose another Robert E.Howard story, this time '
The Devil in Iron
'. Nice little story fragments of which are to be found in some Conan movies I saw.
Ride stats
: 20.5K in 1h1min
551/3200
20-01-2007, 17:27 geschreven door Big Bad Wolf
19-01-2007

After the Storm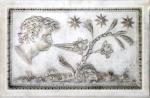 Seems we had the worse storm in four years yesterday , at least as far as wind speeds were concerned. Not as bad as in 1990 when, not far from where I live , a wind speed of 168kph was measured.
But wind speeds in excess of 120kph were noted yesterday and a lot of rain really soaked the offroad.
Today saw a lot of rain in the early morning, followed by the sun peeping through and the still-well-notice-able wind blowing the streets dry at high speed. I took half a day off and decided to go out and check the damage. Did a little tour towards Grez-Doiceau to pick up my Master2 MTB licence for 2007 at Laurent Saublens' , our Blancs Gilets club president and also big honcho at the FCWB, the Walloon side of the Belgian Royal Bicycling Club. I was in luck, he was just about to leave as I rode by, so I could pick up my licence.
Lots of debris on or next to the roads, the wind still blowing fiercely but with a temperature of 14 degrees I did not mind. I was happy to be able to ride outside and glad I had the opportunity to do so. The weekend doesn't look too good, another low is coming our way with rain and winds.
Ride Stats
: 41K and 340 heightmeters in 1h47mins
530/3200
19-01-2007, 16:15 geschreven door Big Bad Wolf
18-01-2007

Storm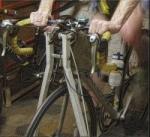 Big storm raging outside, wind gusts of over 110kph so not really the best weather to be out on a bike. Temps are up to 14 degrees C , almost Spring one would say. Next weekend the forecast calls for a drop to more normal temperatures for this time of year, around freezing at night and 5 degrees C during the day. Lets hope it dries out as well because all those hours on the rollers are just that, hours on the rollers. I would love to go out again, even for an hour .
I did not feel like reading today so I just closed my eyes and only opened them from time to time to see how far I already got. Some soothing music on my MP3, Ewa is still in favor, coupled to a great Bad Company track, Anna, a name which reminds me of someone who once was very close to me, my mom . Legs felt good, overall I'm OK .
Ride Stats
: 30K in 1h15mins
18-01-2007, 20:22 geschreven door Big Bad Wolf
17-01-2007

Rollerboy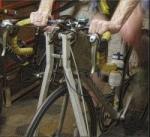 Bad weather out there, so just did a quick recovery ride on the rollers today. Nothing fancy but effective in keeping the juices flowing.





Ride Stats

: 23.5K in 1h00

17-01-2007, 17:59 geschreven door Big Bad Wolf
16-01-2007

Tell me why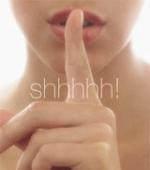 People often ask me why I bike so much. I tend to answer it has something to do with hormones, biking for a certain time releases hormones, endorphines , that give a feeling of well-being.. Runners refer to it as the runners' high..
I have to admit, this runners' high exists, there IS a feeling of well-being to be had when biking, and it certainly is very addictive. I tend to feel bad when I skip a day, which I usually do when I'm too tired from a tough ride or through other circumstances. I have a feeling of guilt over me when I can't bike . So yes, it is a physical thing.
But another reason why I like to bike is that, for me, it is a great stress-reliever. I can go out on my bike, or even just close my eyes when riding on the rollers, and then I can start to run the film of my day; work that was hectic, personal stuff that came up, just thinking about all these matters, sometimes dreaming away and waking up some distance further on , like I am riding on autopilot.
Today on the rollers I just closed my eyes and rode along, thinking about life and how it treats us. People hurting other people, taking away things, for profit or just for the thrill of it. I have never understood why so many people find joy in hurting other people, just because they can? I am sometimes so ashamed when I read or hear what is happening in the world. Ashamed to be men .
At the same time I feel so lucky that in my life, at least , things are good. I have always been rather optimistic, not having had major setbacks yet, being in reasonably good health and being able to do what I want. How lucky am I.
I have been called a dreamer a lot of times but pray tell me, what else can we fall back on at all times, if not on our dreams? Dreams are free, they are the one thing NOBODY can take away from you. Yes, I dream on my bike, I dream of a better world, a world where people love each other instead of killing each other, be it mentally or physically. A world where nature will restore itself instead of being destroyed by our greedy race, hunting for the easy gain, forgetting that all we do is slowly killing our planet, and therefore is also slowly killing us.
But I dream of a better world, nobody can take that away from me. I am free in my dreamworld, I ride on my bike, my body feels good, with muscles gently aching, blood pumping and endorphines getting released, putting a smile on my face . The day falls off of me like an old shroud that has been worn to bits, evaporating as it touches the floor.
I open my eyes, stop pedalling, unclip my Polar and get off my bike. My heartrate drops from 119bpm to a steady 65, I'm already recovering. Time now for a good hot tub and with another dream safely locked in my memory I decide to open up just a little bit, put a little personal stuff in my blog...the other side of the Big Bad Wolf perhaps? You can wake up now, I'm done.
Ride Stats

: 32.5K in 1h20mins
16-01-2007, 22:23 geschreven door Big Bad Wolf
Gastenboek./.Guestbook
Druk op onderstaande knop om een berichtje achter te laten in mijn Gastenboek. / Press the button below to write in my Guestbook.
Email Me
Press the button to send me a mail