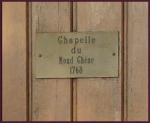 After 3 months of abstinence I was back on a mountainbike today. For those who do not know me, I am allergic to horsefly bites and suffered from Lyme's disease last september, so instead of riding around with long trousers and long-sleeved jersey, sprayed in horsefly repellent and constantly fearing to be bitten, I decided to take a break from mountainbiking from June till August. The whole summer I concentrated on riding my road bike, and it has taken me more than 6500K in those 3 and a half months.
The first meters on the Moots YBB felt very strange. The softness of the big tyres, the suspension and in contrast the harshness of the Flite TT saddle, as compared to the smooth Brooks Swift Ti, took some getting used to. But after a couple of kilometers I began to find my position and my legs felt strong, even though I have been riding for 5 straight days before today.
The trails were dry and hard. In the beginning I had to get used to the grip of the tyres, the speed was high and I needed to correct quickly when things slipped away. But obviously the bike is super and it didn't take me long to find my confidence again. I was on the big ring most of the time, really flying over the dusty forest trails and when I entered the fields of Mille and encountered some cobbles, I felt the compliance of the brilliant titanium frame of the Moots YBB.
Making a big loop and entering Meerdael forest again for the last kilometers along which I sped with godspeed. Lets hope the next couple of weeks I will get more chances to ride offroad again. I will still ride the Vortex as long as the weather and the roads are clement but the mountainbike should be on the menu more and more as autumn falls .

Endomondo track


Ride Stats : 19.5km and 150/185 heightmeters (Polar/Garmin) in 55mins

8951/75865
01-09-2011, 20:24 geschreven door Big Bad Wolf