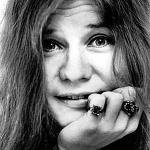 As promised a while back, I will try to explain the reasoning behind me getting a new road bike [frame].
I have had a proper race/road bike since 1995, an aluminium Scott AFD 703. It was built up by "Fietsen Kurt" in Blanden and he did a fine job. In those days I also owned a Giant Cadex CF-M 3 - my first mountainbike - and my time on the bike was spread between those 2 bikes. In 1999 I switched the Cadex for a Cannondale CAAD4 and a period of bliss started with me taking part in many mountainbike marathon events. That Cannondale really got me into serious mountainbiking.
In the early 2000's however I got stung by a particularly nasty bug, and I haven't recovered at all, even to this day. That bug is called "titanium". Around 2001 I got my first titanium mountainbike, a 1999 Litespeed Obed - one of the last bikes made by the Lynskey family under the Litespeed flag. I still ride this bike today.
The comfort, durability and ride quality of titanium frames has to be experienced to be believed. The Cannondale was sold a few years later when it simply became oblivious due to me using the Litespeed more and more.
During those days I also gradually became fed up with the harsh ride of the aluminium Scott. It stayed inside and in 2003 I got myself a Scott Endorphin mountainbike which I used for my 'road rides' . The poor AFD703 was banned to a life on the rollers.
During the cold winter months it did serve me well for many years. In those days I preferred staying indoors when it was cold and wet , sweating it out on the rollers.
The Scott Endorphin made way to a custom-built titanium Hilset - the "Big Bad Wolf" - in the spring of 2005 and this is the bike I am using up to this moment for my road rides. It is comfortable, durable and it offers me the opportunity, due to its big tyres, to ride through offroad paths as well if needed.
I got myself some good lights and can ride the bike outside even during the dark winter months. I saw no need to change this for many years.
The road bike stayed on the side and was only occasionally used on the rollers if the weather was really too foul to ride out. It did not see a lot of action.
Now the last couple of years another factor came more and more into play. I am allergic to horsefly bites and have to take special precautions when riding offroad in the spring and summer season. From june to september - the horsefly season - I have to wear longsleeved pants and shirts and have to spray a special repellent to be safe during forest rides. This is not too bad once you get used to it but you can imagine it is not a barrel of fun when temps go over 25 degrees C.
The last couple of years this has robbed me of some fine offroad rides. I just went out with the Hilset on the road instead. At least there I *could* wear short pants and shirts and enjoy the sun on my skin . This year was the worse ever because late August I got bitten by a tick and developed Lyme's disease. My autumn Ardennes season fell into oblivion and left me bitter and disappointed.
So this made me think, why not get a titanium frame for my road bike and enjoy some Ardennes rides with that during the hottest days of spring, summer and fall instead of risking my life on the mountainbike in the forests ?
The titanium would ease up the ride and the current state of road tyre technology seems to provide tyres which are less prone to punctures. And a real road bike will also outperform the hybrid Hilset on the road.
So the seed was sown and when an opportunity presented itself, a second-hand 2001 Litespeed Vortex frame , I decided to go for it.
The bike will be built up by Filip Sport, who is at this moment preparing me an offer to provide the frame with some new parts. Fork, a new group, peripherals and perhaps also some new wheels have to replace the 15 year old parts on the Scott. I am looking forward to see the bike built up. Time will tell if it was a wise decision but at the very least it will open up a new bike venue for me, hilly Ardennes road rides.

13-11-2010, 12:37 geschreven door Big Bad Wolf