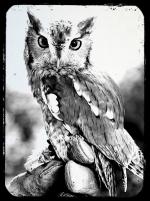 First off I got on the rollers for the last ride of 2012. A little more than an hours' worth of Tacx Satori bliss whilst I kept the resistance low and the speed high. A very good average speed and a low average heartrate. I am ready for 2013.

Ride Stats : 47K in 01h05mins

11151/84540




2012



As you can see from the above I have had a year that has seen some ups and downs. As positive points I do remember :

+ lots of road kilometers on the Litespeed Vortex
+ a great trip to the Mont Ventoux
+ a good Spring season with some long and rewarding mountainbike outings, albeit none in the Ardennes.

but there are also some negatives to be remembered :

- lost almost 2 .5 months of mountainbiking time due to a hand injury on October the 25th and a sore back in september
- wasted most of the Fall and early Winter due to the above.

So for 2013 I hope to have at least as much road and mixed kilometers as in 2012, but I also wish to make the most of the Spring, the Fall and the Winter to regain the lost mountainbike time.

I think I like to return to the Mont Ventoux area, it really is a fine place to be. I also dream of the Stelvio.

The addition of another steed to my stable - a Moots Psychlo-X cyclocross bike - should enable me to start riding on the road sooner and I am thinking of doing the Tour the Flandres with it.

I also hope to be able to go to the Ardennes in the early Spring to cash in on those heightmeters and to ride some O2 biker trails I have been keeping at the ready for a while now.

In the late spring and summer I will switch to the road cycle for what I hope will be long and rewarding rides.

To all of my readers, I hope 2013 brings you Joy, Friendship and a Good Health.

31-12-2012, 18:45 geschreven door Big Bad Wolf