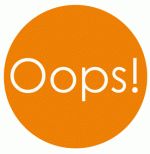 Had a good laugh today when I read an article that appeared in
Mountainbike Plus
, a Dutch MTB rag that I am subscribed too. They were testing a couple of hardtail bikes made from different materials, one of them a was titanium Cube.
In the foreword of the article, the venerable Jurgen Groenwals writes (I translated obviously )
"Titanium (an aluminum alloy with some titanium and vanadium added) is a.. blablabla"
Good thing I sat down because I would certainly have tilted backwards in amazement. I quickly turned to the main article to find out that Mr.Groenwals was indeed convinced that titanium is actually an aluminum alloy.. he states :
"Cube uses the socalled 3,5/2 (sic) alloy, which means 94.5% aluminum, 3% titanium and 2.5% vanadium.., blahblahblah"
Well, he got the vanadium right. Obviously I wrote a mail to the redaction telling them about this mishap and demanded a correction in the next issue. I couldn't resist posting my mail on a few forums as well. Mountainbike Plus, which has some very good articles and is made by some very competent people, has earned a big Minus here.
I mean, I almost take this as a personal insult! How can anyone that is supposed to be 'in the know' as pertains to bikes and stuff, make such an error. Furthermore I am quite sure Mr. Groenwals has read some of my stuff on titanium. I can only assume he was in some kind of stupor when he was writing the article. Errors are human, but this is not an error, he really is convinced that what he was writing is correct.
Perhaps I should inform him that the Cube frames are made by Rewel, an Italian firm and from the pictures I saw from pre-producton bikes it must be said, Rewel has made a bit of a shambles from the welds. Let's hope the production frames are up to their usual standard, which is good to very good as far as welds are concerned.


Oh well, for the rest not much going on, another day, another ride on the rollers. I was still a bit frothing from the mouth when I got on them but managed to calm down considerably during the ride. No doubt helped by the soothing voice of Anastasia. Another big chunk in my book as well so I am happy considering the fact that I would rather be riding out. The weather is bad and from the forecast it is going to get worse , lots of rain and high temperatures, no frost or calmer weather in sight.
Ride Stats

: 23K in 1h01mins
9986/88505
04-12-2007, 00:00 geschreven door Big Bad Wolf