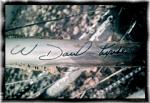 I decided I would try for the 50K track that is the main distance in tomorrows' organised ride in Grez-Doiceau. The track and organisation are from the hand of Eric Robert, a well-know local cyclist and organiser of cyclocross and other sporting events. I noticed last thursday that the track was already fully arrowed so why nog give it a try today.
The weather was warm - 9 degrees on average - but with a low cloudcover and some occasional light rain it was a bit gloomy. Nothing a Gore tex jacket couldn't handle so I took the Obed for a spin.
Arriving in Gottechain I got underway for a series of loops that took in most of the tricky trails in the neighborhood. The trails were moist but there was no real mud to speak off. Except for one impossible climb just out of Florival all was very well manage-able. The trail was heavy though, a lot of ups and downs and sometimes the going was tough in the sticky trails.
When I arrived in Florival I saw a multitude of arrows going in 3 directions. I am sure Eric has devised some kind of loop there but I missed out on the logic and rode on towards La Malaise . I later noticed I must have missed almost 10K. I hope that tomorrow the arrowing will make more sense at this place or I predict a lot of bikers going in every possible direction.
I rode on and got a series of good trails around Bossut before dropping down into Archennes.
A last loop that took me towards the outskirts of Gastuche and before long I was at the Event hall in Grez-Doiceau where the ride starts. With 40K into the ride I decided to call it a day and make my way back whence I came. Into Meerdael Forest and it started to rain a little more heavily, making the trails wet and dangerous. I had a good solid ride today with a lot of heightmeters .

Endomondo track


Ride Stats : 61K and 755 heightmeters (Garmin) in 3h38mins

1644/16245
10-03-2012, 15:11 geschreven door Big Bad Wolf