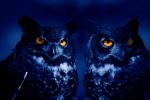 Connecting 4 forests, that is about what this ride comes down to. I made an appointment with my friend Johan H. to start at 9AM and we left Blanden whilst the weather was still cloudy and temperatures were no higher than 6 degrees C. I wore more than enough insulation and I would certainly not regret this. We rode into Meerdael Forest to ride towards Sint Joris Weert where we left the forest and made our way out of the Nethen valley and over the crest into Neerijse. The valley of the Ijse provided us with our next climb and we made our way towards the Ganspoel and down into Duisburg. Up again to the twin water towers and before long we were into the majestic Sonian Forest.
In Sint Genesius Rode we exited the Sonian and made our way along the Zonienwoudlaan towards the edges of the Hallerbos. At the Sept Fontaines starts a GPS track that would bring us into the Hallerbos and further south towards Braine l'Alleud and then through the Lembeekbos back to the Hallerbos. This is a pretty neat track with some 700 heighmeters for its 36K distance. Always up and down, and sometimes very steep as well. Draining our legs with every climb so we made sure to eat and drink regularly.
Around 1PM the sun came bursting though the low cloud cover and the area brightened up considerably. The wealth of autumn colors now shone in full splendour in the rays of the sun. For the first time today I felt a little warmth instead of the dry southeasterly wind. Arriving back at the Hallerbos for the last stretch of this impressive track we could enjoy a myriad of leaves on the forest floor, hiding sometimes dangerous adversaries, like roots, stones, gullies, mud patches and more of the kind. But we came through without any trouble.
With a little less than 80K on our counters we started on the way back towards the Sonian Forest and beyond. Arriving at the edge I paused to make a picture of the 2 Stooges. They have been moved and have received new heads and limbs. Picture proves it.
I decided to ride back along a slightly different way so we rode to the edge of Tervuren and then through Duisburg and towards Leefdaal. Johan had a flat front tyre and I paused while he fixed it like a pro. A big injection of Co2 into a new inner tyre and we were quickly on our way again for the last stretches towards Heverleebos and ultimately Meerdael Forest.
Arriving in Korbeek Dyle and riding towards Oud-Heverlee the Korbeekdamstraat was painful to the legs. Into Heverleebos and Vaalbeek where we split up. Johan was close to home and I only had a little stretch to ride along the edge of Meerdael Forest before I arrived home myself. A very tough and long but also satisfying ride. With an average temperature of 8 degrees C the forecast 12 degrees were never reached. But it was dry so I did not complain about the weather. On the contrary, we should consider ourselves very lucky to have such conditions in mid-november.
I noticed I crossed the 100.000 heightmeter mark during this ride. Which means I reached one of my goals for biking already this year. The other one being the 12.000km mark.

Endomondo track


Ride Stats : 112K and 1370/1480 heightmeters (Polar/Garmin) in 6h09mins

11693/100940
11-11-2011, 17:22 geschreven door Big Bad Wolf