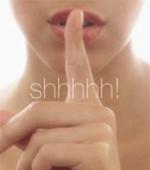 Thats all I could risk . I have been taking antibiotics for the past 10 days and even though my cold seemed to react to them at first, I have the feeling that they have missed their aim - healing my cold - or I am reading the signs wrongly.
Last night had me sneezing again and my nose started filling up with mucus once more. On the other hand the antibiotics are causing some side effects in my body which I don't want to get any worse so I will slowly build them off.. If things don't get better over Christmas I will see my doc again and see what the next step is.
The legs felt good, as was to be expected, and I have neither a high resting pulse nor a high core temperature. I only did half an hour because even the minor exercise is still an exercise and in that way taxing on the body.
Ride Stats

: 11.5K in 30mins
10110/88505
23-12-2007, 12:45 geschreven door Big Bad Wolf