Tales from the Woods
04-05-2008

Sart Lez Spa
This ride is a part of the "Challenge du Gileppe et Hautes Fagnes" , a series of rides in and around the Hautes Fagnes area in Belgium. It is their 18th year so I expect the organisation to be very well honed by now. The weather has been clement since friday so most of the mud should be gone. But, since this is an Ardennes ride, one must always expect some wetness, if not mud then surely from passing through rivers. Lets go ride and find out.
The Ride

:
Sunny morning, temps around 14 degrees at the start in Sart lez Spa, a little town not far from Theux and Spa.. names like bells in every mountainbikers' ears for sure. I pay 3.5€ for the longest distance, which is announced to be 50K. There are also distances of 16, 28 and 38K on offer. The 50K has 3 rest stops (ravito's ) . The Moots is all cleaned up from the Tellin outing and ready to go. I start out pretty easy along a nice downhill singletrack which takes us to a point I remember from my Longest Uphill ride. It would not be the last time I see familiar landscapes. Immediately follows a steep and technical uphill taking us towards Sart and later Le Wayau. We cross the E42 and then the road towards Cokaifagne.. a nice little downhill stretch towards the little river Hoegne follows.. yeah, this is where the fun starts. We follow the river upstream for a bit until we turn left and a long uphill takes us through the forest towards the 400m marker. Down again it goes, the legs are awake by now and I have good control over the bike. Now follows a climb which takes us more or less into the fagnes. Some parts are very technical with rocks and roots, others very steep. I drop the chain on the 26 in front and grit it out. At this stage my legs are not yet in full force but I can find a good rhythm and the climb goes well. The 500m heightline is reached a first time. We drop down again towards the river Hoegne and I make a picture of a nice little bridge spanning it. After that a little tarmac uphill before dropping onto an old railroad track (minus the track ) A bit too technical this bit and I decide to walk it. Then it goes along the track more or less downwards until we find the first rest stop some 18K into the ride. Lots of stuff to eat and only water to drink. Oh well, water is best anyways. The arrowing up to now has been more than sufficient, a little sparse at times using chalk and/or red arrows on white background. Very visible and well-placed. Not troubles at all following the right track. At times they really use very narrow tracks and you DO have to be careful to not miss a little track going left or right into the forest. Nice .
After the first rest stop follows a long climb which takes us to the ceiling for today.. 550metres. From then on its downhill most of the time for a long stretch which ultimately takes us to Nivéze.. where we find our second rest stop . The chateau is looking down on us.. inviting. Yes, we go all the way up there. A great technical section, steep uphill, singletrack winding up with roots, rocks and ruts trying to stop our forward movement. Great, I love the Moots here, it takes care of all the obstacles with ease, only demanding me to put it in the right gear and point it where I want to go.
The terrain is changing now, the uphills are shorter and we pass through the fields from time to time. The maythorns have not yet been pruned but I notice a lot of bikers standing next to a flat wheel nevertheless. It takes a bit of luck, but also som knowledge of where to ride to avoid the thorns. After Nivéze we ride to the north passing, but not entering, the Bois de Staneu. The tracks remain challenging from time to time, with some recuperation sections in between. After a tricky downhill we arrive at the 3rd ravito. A last time to stock up on calories before attacking a nice steep rocky uphill.. my wheel is slipping on the moist rocks but I manage to keep on riding. A quick downhill followed by what must be the steepest uphill so far. I nearly made it.. nearly because at the last stage the sheer steepness of the hill combined by the wet soil made my wheel slip and brought me to a standstill.. merde.. Oh well.. On a very nice singletrack I hear someone behind me asking if he can pass.. I tell him to wait since it is not a race. Mm, he is not pleased and tries to pass me on the right - next to the abyss. He touches my wheel and has to abandon his maneuvre. He is really pissed now and again asks me to pass. I again answer him I don't intend to let him pass since this is not a race. He starts calling me names and passes me riding up the slope on my left. He gives me a thump whilst passing me and powers away, still calling me a "Sale Flamint". I wonder how he guessed that
A bit further I see him repeat the same show with the next couple of bikers - a father and his son - this is one popular guy for sure !
There are others behind me but they don't insist on passing where they really can't/shouldn't and wait for an opportunity when the track becomes wider and/or less technical. I put him out of my mind to further enjoy my ride, silently hoping he will be standing with a flat wheel or something next to the road.. but no such luck. The ride now comes closer to Sart again and a lot of bikers from the shorter distances join us. You can tell by their lack of power on the uphills and lesser technical skills. I don't mind, I am patient and await my time to pass them. They all enjoy their ride and why should I bother them? A little later I am back at the starting area in a baking sun. Very pleased with the ride. The bike is not too dirty so I just put it in the MPS and after taking a nice hot shower I leave for home.
The Lowdown

:
What I liked

:
+ great technical passages and long climbs
+ steep climbs, roots , rocks and ruts galore.

+ arrowing sparse but sufficient
+ 3.5€ is cheap
+ 3 well-stocked ravitos on the 50K
+ hot showers
+ friendly people at rest stops/inscription
What I did not like

:
- one asshole on a singletrack
- a few guys without helmets - still
- some tarmac sections could be avoided

Synopsis

:
Great ride. For sure, the ride can be divided in two sections. The first half consisted of long steep climbs going up from the river Hoegne into the fagnes and down again. After the first reststop another killer climb follows. All is intersected with some nice little technical tracks. The second bit is less hilly, meaning the climbs are shorter but surely not less steep. Some passages through fields allow the muscles to recuperate a bit. Up till the end there are still technical tracks so better stay awake, there is a trap after every corner. Great stuff for your bike-control. The sunny weather added to the overall cheerness of this ride and I'm sure it was a hit for the organisation. With next weeks' Ardennes Trophy coming up a good rehearsal ride in this great area of the Ardennes.


The Bare Facts:
Profile of the Ride
Pics of the 50K taken by Schijfrem.
Ride Stats

:
51.8K and 1030 heightmeters in 3h08mins
Hill Factor

:
19.88
2943/25120
04-05-2008, 19:29 geschreven door Big Bad Wolf
03-05-2008

Haasrode Toer
Another fine day so I set out around 10am for a 3 hour easy ride. My legs were feeling better today and the softly ondulating landscapes around Bierbeek and Tienen brought me to the little chapel in Hauthem where I usually make a stop to climb up the little terrace overseeing Hoegaarden and some other villages. A bronze plaque directs you towards a lot of churches visible in the area around the little chapel.
After a few minutes I rode on towards L'Ecluse and further towards La Bruyere. I made a little detour over Happeau to check out my favorite donkeys but they were nowhere to be seen. Further on I passed through Pietrebais and Cocrou towards Grez-Doiceau. Here I decided to call it a day and take a shortcut over Bossut and Hamme-Mille to make it a nice 66K.
Ride Stats

: 66k and 530 heightmeters in 2h51mins
2891/24090
03-05-2008, 19:07 geschreven door Big Bad Wolf
02-05-2008

Taking it easy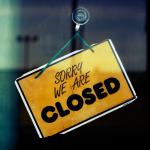 After yesterdays debauchery my legs could use some rest. I decided to make that some active rest and ride up to Barracuda in Wavre. Naturally they were closed but nevertheless this yielded me a good recovery ride . The weather was dry and not too warm making it fun to be out there.
Ride Stats

: 39K and 225 heightmeters in 1h45mins
2825/23560
02-05-2008, 14:35 geschreven door Big Bad Wolf
01-05-2008

15th Transforestiere at Tellin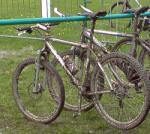 Tellin, in its 15 years it has build up some kind of myth. A ride that is epic because of the passages through the deep dark forest around Saint Hubert, a ride that has it all and in big proportions. Small attendance, lots of little tracks, lots of climbing, lots of descending, forest as far as the eye sees, green and lush on this traditional first if may ride, Rest zones where the people are friendly and you can get bacon and eggs and liquor, or did you fancy beer on tap?? Tellin has it. I had been here in 2002 for an epic ride of 70k and 1345 heightmeters. The weather was not great then and I remember lots of small tracks meandering straight through the forest. Descents through little rivers, a few river crossings, us getting out of the forest 2 or 3 times to cross a road and disappear again on the other side of said road, like ghosts in the night.. yeah, Tellin has a mythical ring to it.
The Ride

:
I wanted to experience this ride again so I had made a plan to ride here today, come what may. The last 3 days have seen a lot of rain so even though last weekend was brilliant I was expecting some mud. I had a ride companion, Miss Piggy from B-M-B, who in real life listens to the name of Julie, and she was also eager to give Tellin a try, not having done this ride before. We met around 8.30 at the start. I paid 6€ for the 80K inscription and got a pink wrist collar with the emergency numbers on. A little look at the map told me that there where 4 rest stops - roughly one every 15K - for the 80k ride. We set off on mostly dry tracks and even though the sky was clouded it didn't look like it was going to rain. In fact, it did but only during brief moments. The sun was peeping through from time to time and temps where around 7 degrees C. Arrowing was sparse - only using chalk - but proved sufficient under these conditions. After a few k's which allowed us to warm up gently over some mildly ondulating field roads and along some woody crops, things got a bit more serious when the first climb anounced itself. We had seen only a few puddles so where not worried a lot about the conditions in the deep forest for the moment. That would change when the first big climb took us into the forest.. oh looky, its muddy here. Yes, indeed. The track was wet and the tyres had all the trouble in the world to dig in enough to find traction. You had to work really hard to guide the bike through all everything the rough track threw at us. Lots of stones, roots, ruts, rivulets of water either crossing or running along the track. Wow great . The Moots was performing beautifully and even though this was my first Ardennes ride this year, my legs were not too bad at this stage. When we arrived at the top of the long climb , looking forward to a speedy downhill, this turned out to be a real toughie as well. The mud on the track made it very treacherous at speed and at times I felt like a skater losing control. Great bike technique training that is for sure. I had to pull out all the stops sometimes to keep the rubber side down. I'm sure Julie had a few chuckles from time to time when she saw me move on the bike. Thats is, if she was not riding in front of me. Her uphill speed was more than a little better than mine today. Some 15K and a whopping 315 heightmeters into the ride we arrived at the first rest stop. We had exactly ridden one hour. The rest zone was well stocked with all kinds of sugary delights, chocolate, bananas, some green and red drinks and a big frying pan with eggs and bacon.. steaming. They also offered a highly spirited drink for those who felt they needed that.
When we asked about what was still waiting they told us it would become less muddy and more hilly. Well, they were right on one account!
Straight away we went on a steep climb and after a tricky downhill we settled down for a very steep and long climb, taking us from 190 metres to 410 metres in a little more than 2.5km.. You do the math. Luckily the track was not too wet on this climb, making me enjoy it a bit more. A little passage on a tarmac road and we disappeared again into the deep forest. The views were beautiful , at times you could see the valleys deep below us, basking in a ray of sun. One time we rode into a pine forest and saw green and lush trees at the edge of it, the sun rendering it an eerie beauty. Oh yes, this is one beautiful ride. But the mud, oh the mud. The tracks now lead us downhill, sometimes fast over some dry-ish roads, sometimes fighting with our bikes and the muddy trails to keep from falling into the mire.
Down and there was the next climb, luckily a stretch of old tarmac road, leading us to the second reststop, some 33K and 730 heightmeters into the ride. Yes, thats a hillfactor of 22. A little less stocked than the previous reststop, no eggs, no bacon, no licquor but still it provided us with sugars and enough to drink. After this reststop, a series of tough climbs proceded to wring every ounce of strength slowly but surely out of my legs. Sometimes the trails were so muddy we had to walk - and I hate to walk - at times the best way to make progress was to ride through the watery puddles, the bottom was less slippery there. I began to think at this moment that at this pace - we were averaging 12.5kph now - the 80K would become a 6hour+ affair. Not to mention that I would be drained completely. Remember , this is my first Ardennes ride and I'm not as strong yet . I sensed Julie was also contemplating taking the 60K instead of the 80K, for the same reasons as it turned out . Some 46K into the ride the mud eased off somewhat, enough to make us ride all of the uphills even though a particularly muddy singletrack had us dismounting again. We dropped down towards Mirwart and the trails became a little more rocky - what a relief. A nice little switchback downhill was intersected, fun. Some 53K
and 1050 heightmeters
into the ride the third reststop arrived. We asked the people manning it if they could tell us what was still waiting the next 30 or so kilometers. But they did not know. I left Julie to make the decision and she decided - wisely as women do - that we would take the 60k distance. In a way I felt very relieved. The last 17K went very well, the trails continued to be a bit less muddy and me me think a bit about the Vosges. Had we made the wrong decision .. ? No certainly not - on the last big climb of the day I could feel my legs turning to jelly. Luckily most of the climb was on hardpack or tarmac. A blistering downhill - dryer therefore the speeds could go up - and we dropped into Tellin. We had to wait a bit to rinse our bikes. My Moots YBB performed flawlessly - I only had to suffer a few chainsuck moments when dropping the chain on the granny ring too suddenly. I had to get used to a discbrake bike again and mastering the power of those brakes on rocky and muddy undergrounds took a while to get used to again.
We said our goodbyes. I took a hot shower before heading home. I felt tired but in a way very satisfied with the ride. The organisation can hardly be blamed for the wet conditions. The forests are what they are and if you accept to ride this TT you accept to go into them and undergo the conditions they offer.


The Lowdown:

What I liked:

+ the region, very beautiful, almost magical

+ well stocked rest zones - even bacon and eggs and licquor.
+ organisation provided emergency numbers

+ sparse but adequate arrowing, using chalk

+ friendly people at the rest stops
What I did not like

:
- the abundance of mud.. but what can you do?

- only 3 hoses at the bike rinse.. although queues where not very long.
Synopsis

:
This certainly is one great ride. This year the organisation was let down a bit by the meteorological conditions, making the forest a tough nut to crack. But they offered distances ranging from 16 to 80K, with lots of points where you could choose to call it a day and follow a shorter distance back in. The ride started out easy to allow for muscles to warm up. Once into the forest you only had to take care not to topple into the mud or during one of the numerous rivers crossings. Wearing waterproof socks kept my feet nicely dry. The big forest around Saint Hubert makes one lyrical at times, even in these conditions I was dreaming away from time to time - memories of the Vosges, but also of other rides coming into mind.


The Bare Facts:
Profile of the Ride
Pics of the 45K Ride by Schijfrem
Pics, map and profile of the 80K by Magura

Ride Stats :
60.5K and 1215 heightmeters in 4h38mins


Hill Factor

:
20.25

2786/23335
01-05-2008, 00:00 geschreven door Big Bad Wolf
Gastenboek./.Guestbook
Druk op onderstaande knop om een berichtje achter te laten in mijn Gastenboek. / Press the button below to write in my Guestbook.
Email Me
Press the button to send me a mail