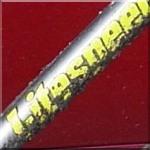 Since it had rained quite a bit during the past week, I was prepared for muddy conditions. I had cleaned my bike, put some IceWax on my chain and mounted my WTB Weirwolf tyres. I decided to stay home and do the Meerdael BLOSO loops, not the toughest of rides but certainly a beautiful ride in any season. With the windy conditions of the last few days most of the leaves had fallen down . This made some of the downhills pretty tricky. But I was confident in my bike, my tyres and my riding abilities. I was not let down by either of them.
What has been bugging me about the Meerdael trails is that there has been a crucial arrow missing for more than 6 months now. I have contacted the Oud-Heverlee Sports Office by mail several times , but other than read my mails, nothing has been done. The way I see it the fault can lie at 3 places.
1st there are the route 'godfathers', 2 people that have been appointed by the community and BLOSO, and those 2 must ride the routes AT LEAST once a month and report all missing arrows and other problems to the community (Sports Office). I have had my doubts about the godfathers from the beginning, neither of them can be contacted or bothers to read, let alone answer, any mails I sent to them.
Then there is the Community of course , they have to report the problems the godfathers report to them, to BLOSO.
And then of course there is BLOSO itself, which must fix the problem.
Next week, I will put in a few phone calls, starting with BLOSO and the Sports Office and work my way down from there. I've just about had it with this situation.
The ride, oh yes, it was great, lovely weather and yes it was muddy at places. But I thoroughly enjoyed it, speeding along and avoiding all the walkers/hikers/bikers/horses and other wildlife. It's sunday and everyone seems to be out enjoying the good weather and the call of the forest is great.
Ride Stats
: 56.5K and 490 heightmeters in 2h47mins
Oh, and I cleaned my bike afterwards. Click on the pic next to the article to check its state when I arrived and click
HERE
to look at it after I had cleaned it.
26-11-2006, 16:04 geschreven door Big Bad Wolf