Tales from the Woods
09-04-2007

Smooth Operator in Theux
Wow, great weather conditions today, a perfect day to do a first ride in the Ardennes. I had made an appointment with a good friend to meet at the Franchimont Castle and do a combination of the Green and the Blue Theux routes. It was her first 'big' ride of the year, so we would have to see how she felt and add or subtract loops accordingly.
We were not alone at the parking lot, quite a few mountainbikers were preparing to enjoy the fine weather and possibly have a great ride.
Having a map soon proved to be of gold value around these trails, because - although most of the markings are up - at some crucial points markings were missing , even at the Green and Blue loops which I noted as 'perfectly marked' last year . I noticed that at some points new markers were added but at other points markers were sadly missing; some lying on the ground, run over by traffic or simply disappeared into thin air.
Bottom Line :

bring a map

!
The first loop, the Green one, basically is one big climb into the majestic "Bois de Staneu" , followed by a nice and fast descent before looping back to Theux. I love these long uphills and at this point the downhill was certainly up to par with the uphill, meandering down , with some gullies here and there, generally forcing the rider to be very attentive, be easy but decisive on the brakes , choose the right trajectory and basically enjoy the ride.
At the bottom of the big descent we picked up on the Blue route and immediately started on our second big uphill of the day.
We were taking it easy , since we had a long way to go. Finding a good pace from the beginning of the climb and sticking to it was the order of the day.
Again this climb was followed by a long downhill over a gravelly road with some lazy switchbacks near the end dropping towards the 'Route de Spa'. I noticed some arrow markings, left over from the Olne-Spa-Olne ride a few weeks ago. We would see them again throughout the ride.
After crossing the Route de Spa we came to a more technical uphill which was thoroughly enjoyed , the landscapes were more open at the end of this tricky uphill and we would be riding next to fields now. This as opposed to the first 20K or so which were mainly in the forest, not considering the first 5K which went through the fields as well.
The road was gradually working its way up towards the 400 meter mark as we decided to take the Red loop towards the Ninglinspo area. Here we stayed on the plateau for a while with broader roads but also a nice passage through the fagnes, which felt a bit like riding over cobbles.
Onto the Blue loop once again we came , with an interesting passage after another steep uphill and mighty yummie rocky bouldery downhill which would have been even more of a handful had it been wet. I have never seen the Theux trails so dry as they were today , they were

perfect

and inviting .
At one point we came to a passage were a storm had keeled over a lot of large pine trees, and we had to go around or climb over

at least

10 big trees. One biker who joined us at this stage managed to make us burst out in laughter when he first swiftly climbed/jumped over two trees, and then just pushed himself and his bike

under

a third one. Smooth operator, he certainly was !! It occured to me how interesting it would be to see a flock of time-pressed chrono riders take these natural obstacles..
Some more interesting bits were to follow, but now they were few and further apart. This is were the Blue differs from the Red for sure. The Red route doesn't "mellow out" near the end , it just keeps on getting tougher and tougher. I don't think this is altogether a good thing, since mistakes are more easily made near the end of the ride, and when this 'end of the ride' is as tough as the Red routes'... well, you take it from there.
As it was, we still had an interesting loop going round the Chateau de l'Ourlaine, with a mean downhill with rocks which was very ride-able today in these dry conditions, followed by a steep uphill section which brought us back upon tarmac.
The last 12K I would like to call 'boring', mainly on tarmac roads gently meandering though the valleys. But the views were at times breathtaking. With the sun hiding from time to time behind the clouds, the hills were alternatively brightly lit or in the shade. There were lots of flowers along the route which along with the fresh green leaves were not thick enough to hide the underlying outline of the forest floor. I think this time of the year - and certainly in conditions like today - is, together with the fall, perhaps the best season to ride these trails.
The last uphill towards the castle was at least another offroad bit which put a nice icing on the cake for me.
Ride Stats
: 50K and 1075 heightmeters in 3h44mins
Ride Profile

(CLICK)
3051/22890
09-04-2007, 20:53 geschreven door Big Bad Wolf
07-04-2007

Tour de Flandres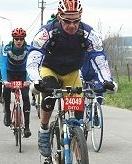 Rise and shine at 5.30 after a very good nights' sleep , eat something - bike and biking stuff were already in the boot from last evening - so I was out at 6am and on my way to Ninove. The sky was slightly veiled but still the waning moon kept me company during that precious moment before dawn.
Arrived at Ninove at 7am, the crowds were already pulling in. The Police made a good effort to lead us to a parking space in the local Industrial Area. Very well done and only a few hundred meters from the big road so getting out later would be no problem.
But, first I have to ride this "Tour de Flandres" thingie. Set up the bike and myself and at 7.22 I was on my way towards the start and from there onwards. The plan was to do the 140K ride. There was also a 75K ride on offer which skips all the hills save the last 2 or 3 ones.
The first 30k or so is a connection between Ninove and the real "Tour de Flandres" parcours, which we enter just before the first 'real' hill of the day, the "Molenberg" .. Ok, here we go again.. let the mountains come to me (or something along those lines.)
I took it fairly easy, as I usually do this soon into a ride and just before entering Kluisbergen, having stocked up on some Isostar at Oudenaarde, I strayed from the 140K route to ride onto the 260K route because for one reason or another the 140K "misses out" on two hills, the "Kluisberg" and the "Cote de Trieu" , also known as the "Knokteberg" . This part of the race is in the province of Henegauwen, so not really on Flandres territory.
This excursion into Walloon area means an extra 16K loop, hence perhaps the reason why the 140K gives those a miss.
During the ascent of the Knokteberg someone comes riding up next to me, says 'Hi Adri' and introduces himself as Berthold. I knew Berthold only 'virtually' until today . He posts a lot of interesting stuff about Ardennes rides at the 4Bikers.be forum. It is a pleasant surprise to meet him here and now, because next Monday I plan to ride in his favorite playground, the Theux area. We were to stay more or less together during the entire remainder of the Tour. More or less because I soon discover he is a very strong climber and I have to let him go on every climb. He has the courtesy to wait for me at the top and we ride the connection towards the next climb together, talking about lots of stuff. I really felt happy having him around, so thanks Berthold for the company and for waiting for this old man after every climb
.

In all, I believe there were 18 marked climbs, the only one I couldn't ride - because of the masses - was the famous "Muur" of Geraardsbergen. By then the 75K had joined the other distances and the crowds were really overwhelming and sadly not everyone can climb these hills. Some were at the end of their forces . Sadly but I don't really mind putting a foot down because someone blocks the road. Not unlike some others who were yelling all kinds of nasty things because they could not pass. Darn a-holes , why don't they enter the race tomorrow if they are THAT good !
In all, the weather was just right, a bit frisky at the start but during the first 4-5 hours the sun was warming things up nicely. The last 2 hours or so there were some more clouds - some really menacing with rain as well - but not a single drop of rain fell.
The Tour is a bit different from earlier years, and I think it is a bit tougher too. Arriving at Meerbeke and crossing the finish line felt really good, like it should. This is no mean feat .
This is surely my longest ride ever on a mountainbike - my 158K ride in Bouillon in 2000 had that honor up till now - and I was feeling pretty tired but very happy with the accomplishment.
Oh, the perineal patch from Reskin I tried out proved to be working very well, no skin abrasions at all. Very interesting, I might have to stock up on those , they seem to work wonders on longer rides.
Now the only thing thats left today is relax, get some food into me and go to bed early.
I'll watch the Pro's tomorrow fly up the hills we struggled on, and hoping the race brings all the excitement of earlier years.
Ride Stats
: 163K and 1635 heightmeters in 6h53mins
Ride Profile (CLICK)
Flandrien.Be pic of me on the 'Muur' (CLICK)
3001/21815
07-04-2007, 00:00 geschreven door Big Bad Wolf
06-04-2007

Check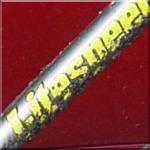 Last little ride today to check my bike. All seems to be in good working order, front brake was not adjusted properly but I could fix that during the ride. Legs are good, bike is good, weather looks to be good, so not much else to do but wait and go out there tomorrow and ride the ride.
Put all my biking clothes in the machine as well, to make sure all is clean and fresh. Will try some bi-elastic bike-patch for the perineal area tomorrow, something new
Reskin
brought out. Sitting on a saddle for 6 hours you need all the help you can get.
Ride Stats
: 24K and 160 heightmeters in 1h02mins
2839/20180
06-04-2007, 12:08 geschreven door Big Bad Wolf
05-04-2007

Relax and Choose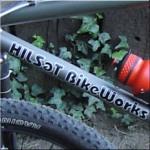 Wow, 3 full days without biking.. I thought I was gonna go mad. But it has been worth it. I feel relaxed and pretty well recovered. Today I did a ride to check out another wheel combination on the Hilset to see whether it would be suitable for the Tour de Flandres. But the Crossmax SL did not quite give me a good feeling and the XTR cassette on it was just a tad out of line , making the gear changes not as crisp as I want them to be. Furthermore I am still feeling some pain in my wrists so I am now convinced I will take the
Litespeed , in exactly the same configuration
as I did the last time.
This bike weighs 1.5 kilos more than the Hilset (10.5 against 9 kilos) but the suspension in front makes the ride a lot more pleasant , especially on the cobbles.
Had a very relaxing ride today, averaging 24.5 kph without really having to push on the pedals, another sign that the form is great. Just clean the bike this evening, check it out during a short ride tomorrow and then I should be ready for saturday.
Ride Stats

: 40.5K and 240 heightmeters in 1h40mins
2815/20020
05-04-2007, 18:20 geschreven door Big Bad Wolf
01-04-2007

Overijse in Reverse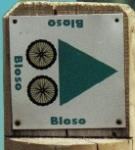 Did not feel like getting up this morning. Yesterdays ride left me tired and even though I recuperate fast I still felt the toll of this heavy week. So I stayed in bed till 10.30.
Having gotten up at last I decided to take out the Litespeed once again and do the Overijse '3 valley route' in the reverse direction. This route is some 34K and 490 heightmeters with some nasty uphills and descents. It is very well frequented since I crossed more than 20 bikers today. Doing the route against the flow of course gives you a nice opportunity to guage the amount of bikers on it, and Overijse is very popular. Of course it lying very close to Brussels and offering some very nice challenges and beautiful landscapes to boot, makes it a hit with the Brussels crowd.
Not too many difficulties for me, I can ride this route at 60% without any trouble, the one or two really steep uphills I took purely on routine. The wind was blowing fiercely again which did not bother me too much since the route zigzags all the time, never having the wind from one direction for too long.
This has been a very tough week bikewise . I totalled
357K
and
3645 heightmeters
, most of them offroad. There were some days I thought I had pushed the envelope too hard, went too deep, but the human body is an amazing thing. Yes, I am tired and I need to take it slowly the next couple of days, in order to be well rested when next saturday comes along, with the 140K Tour de Flandres.
I have been lucky so far to not have any major pains , illness or injuries. The only thing that keeps bothering me is the saddle soreness. I cannot remember the last time I rode without any form of saddle soreness and that is alerting.
Ideally I should stay off of my bike for a few days , better still a week to let "things" heal. But not biking is something I normally only do when injuried or ill.
Ride Stats
: 54K and 605 heightmeters in 2h49mins
2774/19780
01-04-2007, 19:13 geschreven door Big Bad Wolf
31-03-2007

Century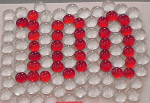 My first century this year. I did not know when I started how long I would be out for, but my plan was to do another attempt at following the 'C' tour and see how that went. So I did, and between the Smeysberg and just past Wavre it was pretty hilly..40K out and I already had 450 heightmeters, nice. One hill in particular, just behind the Walibi park had me struggling , it started rather easy and gently sloping upwards on a narrow tarmac road but then came a 200 degree turn to the left and the road was going upwards like a wall in front of me. I had to dig deep to ride it. It went on for about 250 very steep metres before the slope lessened . That is a hill I must do more often when I am around. I later learned that it is a 20% slope. That is why I like to follow these marked trails, you often discover some hidden pearls. I had passed here so many times before, not knowing about this hill.
I was in Wavre now - Limal to be exact - and the arrows pointed towards Perwez. Just past Chaumont I decided to leave them and loop back over Incourt and Opprebais towards home. The wind was again a major player and when on the high plains around Incourt I was really stuggling. At that time the plan began to form to make it a 100K ride, which would fit in nicely just one week before the Tour de Flandres and mentally I was reviewing possibilities for loops to get me over the century mark. I also had to take the wind into account and decided to make sure the last 10K or so I had the wind in my back, so that I could recuperate a bit before arriving home. So I looped over Longueville, Grez Doiceau, Hamme Mille and Meldert. Behind Meldert I followed the Haasrode tour in reverse - knowing all these tours is really a great bonus - and I also noted some yellow BLOSO markings with one distance of 80K marked . This could be an interesting ride for the future. Behind Meldert the wind was blowing from my right side and when I arrived in Bierbeek it was in my back.. oh the joys of biking with the wind giving you a gentle push cannot be described to the uninitiated but those of you who bike will know exactly how wonderful that feeling can be.
So I passed the 100K mark for the first time this year, and with a very nice amount of heightmeters as the icing on the cake. Tomorrow I won't go to the Ardennes or Namur area, opting for closer-by Bertem instead. The longest distance over there is 70K but I will have to wait how I feel tomorrow .

Ride Stats

: 100.5k and 845 heightmeters in 4h11mins
2720/19175
31-03-2007, 17:45 geschreven door Big Bad Wolf
29-03-2007

Run rabbit run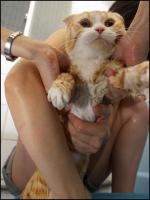 Bah, a stressful day at work today, so I was pretty loaded when I arrived home. Legs were recuperated so I set out to do a quick dash around the Meerdael Bloso's. I did them in reverse direction with some extra loops here and there. I felt good and along the ride upped the pace and tried to keep the chain on the big ring during the climbs, training the muscles to endure the pain of the lactic acid onset . The trails were perfect, a bit hard at times but I managed to keep a good pace going, especially on the climbs.
I am thinking about going towards the Ardennes this weekend, hesitant to go either to Saint Gerard in the Province of Namur, or go all the way towards Olne for the Olne-Spa-Olne ride, a 45K technical and very hard ride with lots of climbing and hairy descents. There is also a 70K chrono race but I think my racing days are over. Maybe later in the season I might be tempted but I tend to focus more on enjoyment and admiring the landscapes during a ride instead of racing around like a chicken with no head, no time to look around, only focussing on the clock.
Perhaps Olne will be too much for a first ride after the winter so I could opt for Saint Gerard, which is a bit less technical but still offers a good amount of climbing and a distance of 60K which is more than enough in that region . The weather will decide, if it rains a lot saturday I might just opt to go to nearby Bertem where a 70K ride is offered.
First recuperate from this one, the legs are numb now and I need a long hot bath and a good meal to replenish all the burnt calories (1940Kcal according to my Polar) and get some life back in the old limbs and bones.


Ride Stats

: 60K and 520 heightmeters in 2h50mins
2620/18330
29-03-2007, 20:26 geschreven door Big Bad Wolf
27-03-2007

New Brake - Will Stop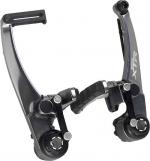 I had been noticing a while now that the front brake on my Litespeed (a 1999 XTR V-brake ) had developed quite a bit of play at the little axis that makes it rotate. It had been a few years since I changed the rear V for the same reason. I have had some close encounters with all kinds of bushes on some very steep descents these last few weeks due to the fact that the brake developed a lot of 'shake' and failed to brake properly. Since brakes are important I went over to Filip Sport today to get me a new one.
Filip also explained to me where I could find the 'C' route I had missed last Sunday so after my new brake had been installed I followed that route up and down through Hoeilaart and all the way to the Smeysberg, where I left it to loop back over Ottenburg and Sint Agatha Rode to Meerdael Forest.
I thought I was dead yesterday but today I certainly felt my legs were tired but nevertheless I had sufficient strenght left to tackle some 20 percent hills (on tarmac sure, but 20 percent is 20 percent) . The wind was another major player but the lovely sunshine made the ride very enjoyable despite the contant surge from the northeast.
Ride Stats

: 62K and 585 heightmeters in 2h44mins
2559/17810
27-03-2007, 17:51 geschreven door Big Bad Wolf
26-03-2007

Accro Bike 52K reverse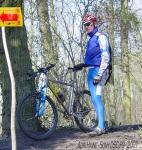 Ahhh, today was my day. Hot and ready for a long-overdue ride along the Accro Bike trails I hold so dear. I decided to do the long version (52K) and do it in the reverse direction. This makes for a completely different ride, some of the mean descents now become mean climbs - two of them unride-able due to the utter steepness - and what normally is a tough climb now becomes a leisurely descent. Although from experience I know that nothing about these trails is leisurely, they are tricky and tough, with a surprise waiting around every corner. I have been floored many times - one of the descents I have secretly nicknamed the Big Bad Gully because I already went over the bars there twice - by the treacherous trails and today I needed all my technical luggage to keep me safe . The "Big Bad Gully" sure looked mean as ever today, out of respect I dismounted and rounded it on foot. Not a third time, thank you.
Some very muddy patches too but nothing I couldn't handle, 90 percent of the trails were dry or at least dry enough not to leave a mark on the bike or myself.
Some parts were severely eroded with a soft floor , forcing me to walk - I HATE to walk - and some parts were relatively easy, or at least seemed to be . The weather was great except for a nasty wind blowing from the northeast again. This would only bother me during the last 20K or so. I misjudged the amount of liquid I needed because I found my bottle to be dry with some 10K to go. I did stop once to have a nice Powerbar and I needed it, as this ride really dug into my arsenal of strenght, which had already suffered from yesterdays' ride. No wells or fountains in the neighborhood so I had to make do with what little liquids I had, and the wind blowing in my face during the last K's didn't really help. I had to dig deep but I survived .
I tried out a new pair of trousers today , which were supposedly better than the Assos I am used to. And I have to say, they are really great. My bum was very happy throughout the ride and no saddle sores developed, or at least no new ones. So yes, a great pair of trousers. They were manufactured by
Xesco
and it's their top-of-the line offering, with elastic foam and breathing skin, price is 99€ .
Felt really good thoughout the ride, no slipping or sliding around, very good support of back and bottom, nice and tight the way I like it. I will have to order a second one soon.
Ride Stats
: 80k and 1090 heightmeters in 4h34mins
2497/17225
26-03-2007, 17:43 geschreven door Big Bad Wolf
25-03-2007

Wrong C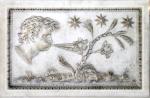 Ok, so today the sun was out. Fierce wind though, which would prove to be my major bother later on during the ride. I had heard that there was a road ride passing not far from my home - follow the C with the arrow on top of it - so I decided to give that a shot. They told me the start was in Gembloux and the ride was 110K with nearly 1400 heightmeters. I did not feel up to doing the whole distance but I decided to pick in at the bottom of the Smeysberg and play it by ear. So it went. I spotted a big C with an arrow so I followed that. The route was pretty hilly and meandering nicely through La Hulpe towards Rixensart and Wavre. I had hoped to see some bikers on the ride but I was all alone. So I began to doubt if I was following the right signs. Still, I knew my way around these parts of Brabant Walloon so I rode on. When the ride looped back towards Maleizen and Ottenburg I began to smell a rat. I must be following the wrong C's !
Ok, no big deal, when I arrived in Sint Agatha Rode I decided to loop back to the Smeysberg and check out the signage again. On top of the hills I saw some bikers and I also saw another type of C plastered on the tarmac. Surely, that must have been the right "C'..
I was not in the mood, nor did I feel strong enough, to add another 100 K to the ride - at that point my counter was on 40K - so I decided to follow the Red Bloso arrows which also pass there and which would yield me another 30-ish K's.
The wind was blowing fiercely from North-eastern regions and during the latter part of the ride it was really bothering me. Sapping strength out of my legs and making me decide to just do the Bloso ride and not add another extra loop to make it a 100K ride.
Also bearing in mind that I took a day off of work tomorrow to try and ride the Accro Bike loop, I hope I made the right decision. Temperatures were in the 10 degrees C region, feeling a bit more when the wind was blowing in my back and definately feeling a bit less when the dry gusts were blowing in my face.
Ride Stats
: 75K and 655 heightmeters in 3h15mins
2417/16135
25-03-2007, 16:04 geschreven door Big Bad Wolf
24-03-2007

Rolling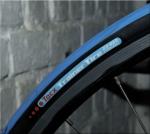 And another one, drizzle for most of the day, so I remained once again inside for a ride on the rollers. Hoping for good weather tomorrow.
Ride Stats

: 26.5K in 1h11mins
2343/15480
24-03-2007, 18:30 geschreven door Big Bad Wolf
23-03-2007

Hoppa Hoppa Reiter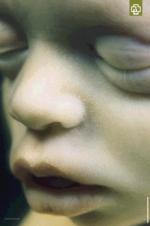 Another dreary cold day and first I did not want to bike at all. But when I heard that for tomorrow they predict even more wetness I decided to count my chickens and do a short ride on the rollers. Good thing because I could read another couple of chapters in 'Lord Fouls' Bane', the first book of the First Trilogy of the White Gold Wielder saga.
Put some Rammstein ( Mutter ) on the MP3 and this helped me to up the tempo during the ride. Hoppa Hoppa Reiter..
Ride Stats

: 25K in 1h2mins
2316/15480
23-03-2007, 20:09 geschreven door Big Bad Wolf
22-03-2007

Young green and eldritch dark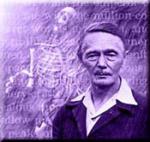 Ok, it remained dry most of the day and although there was still a pretty fierce wind, blowing from Northwestern areas, I went out , happy to feel the air move along me again. Some young green leaves on the trees announce the arrival of spring, the sun didn't shine much but when it did pierce through the menacing dark clouds - I love those menacing clouds that hold the promise of rain but fail to keep it - it gave me a warm feeling on the cheeks. Ride was pretty uneventful and I had plenty of time to order my thoughts on the events of the day.
I had browsed around a bit on my favorite online bookstore to order the latest in the Covenant Chronicles series (Yip, Stephen R.Donaldson is working on a third trilogy after 20 years ,the first book - "The Runes of the Earth" which I ordered - is out and a second book is to come soon, possibly this year ) and found some stuff of
Clark Ashton Smith
and H.P.Lovecraft, two writers I was quite fond of when I was younger and who still arouse me with their stories of the beyond and the ungraspable eldritch dark . Mystery and horror weaved in a tight web of the unsurmountable Ur-Angst we all have for the formless terror that lies just beyond what our eyes can see. Like a double shadow. Great stuff.




I want to close with one of Clark Ashtons' Poems , which I believe captures the spirit of his writings rather well.
The Winter Moonlight

The silence of the silver night
Lies visibly upon the pines;
In marble tame the moon declines
Where spectral mountains dream in light.
And pale as with eternal sleep
The enchanted valleys, far and strange,
Extend for ever without change
Beneath the veiling splendors deep.
Carven of steel or fretted stone,
One stark and leafless autumn tree
With shadows made of ebony
Leans on the moon-ward field alone.
Printed from: www.eldritchdark.com/writings/poetry/655
Ride Stats : 33.5K and 215 heightmeters in 1h25mins
2291/15480
22-03-2007, 20:30 geschreven door Big Bad Wolf
21-03-2007

No balls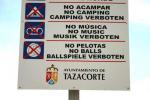 Another grim day, 4 degrees C and lots of wintery showers made me get on my rollers again, Lord Fouls' Bane as food for my brain and a lot of girls singing in my ear. Lets keep our fingers crossed that tomorrow things will dry out and I can get out for a change.
I had a bit of a sour grape moment when I read today how many of the Co2 pollution is caused by planes and ships.. typical of the government to fine the car drivers and leave the big culprits to pollute as if nothing was wrong . Why? Because it takes balls to take on the ships and planes and make them pollute less. And balls and politics don't mix, or at least not for long.
Things like that make me wanna sit down in a corner and weep , weep out of frustration and helplessness.
Ride Stats

: 37K in 1h33mins
2257/16265
21-03-2007, 22:06 geschreven door Big Bad Wolf
20-03-2007

Shaven .. euhm.. kiwi's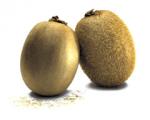 Today called for some powertraining.. I like to do that on my rollers. 7 tough spells of 3 minutes with the brake full on, followed by an easy 2 minutes before repeating the interval again. First a good 20' warmup of course and after the intervals a 20 minute cooldown to cleanse the legs from the acids.
Didn't feel in top shape but nevertheless had a good workout. Hopefully I can go out tomorrow for a 2 hour LSD ride to recuperate from this one.
Ride Stats

: 30.5K in 1h15mins
2220/15265
20-03-2007, 19:50 geschreven door Big Bad Wolf
18-03-2007

Recovery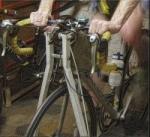 Sometimes a ride on the rollers can make you feel better, you actually feel refreshed after the ride. Usually, riding a bike or doing any other physical activity leaves you more tired after the activity than when you started it. But when riding the rollers at a certain pace, especially after a draining day, the activity actually revives you. I did not feel up to facing the bad weather outside today, and already having done a good mountainbike ride yesterday made me decide to stay indoors and just go through the motions on an half hour roller ride.
Ironically, when I finished the ride, the weather seemed to clear out a bit,but the forecast remains grim.
Ride Stats

: 11K in 30mins
2190/15265
18-03-2007, 12:47 geschreven door Big Bad Wolf
17-03-2007

Meerdael BLOSO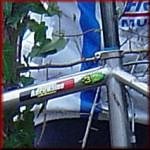 High time I rode the Meerdael BLOSO's again. Checking out the arrowing and looking out for possible problem areas. Lots of forestry going on, fallen trees everywhere but only needed to get off my bike twice. Once on the Green Loop for a tree that seems to have fallen during the Februari storm, and once on the descent into Sint Joris Weert for a couple of smallish trees that seem to have been deliberately dropped over the track. I tried moving the trees but could not. But with 2 or 3 people I'm sure we could dislodge them.
I rode pretty relaxed, only upping the pace towards the end of the ride. I quite enjoyed this ride.
The forest is wonderful, even in this time of year, when all is supposed to be dead and waiting for the spring. The trail conditions were excellent . Pity the weather forecast calls for some rain and even snow , but I'm sure glad I got this ride in today. Have to work later this afternoon and depending on the weather I might ride the
SVK ride
tomorrow, which also covers a part of Meerdaelwoud..
Ride Stats
: 55K and 510 heightmeters in 2h41mins
2179/15265
17-03-2007, 13:57 geschreven door Big Bad Wolf
15-03-2007

Melenkurion Skyweir

Tough ride today. I rode over to Huldenberg to do some hill training and with the Smeysberg, those who know that hill will know what I mean, the going is always tough.
I rode up and over it 7 times , doing 70kph in the downhill bit and 11kph on the uphill. Legs were screaming for mercy but I wasn't listening. Good training, I'm nearly dead now but will survive I'm sure.
Episode 2 in the government battle against the fine dust. Yesterday they fined 3000 (!) drivers going faster than 90kph on the Flemish highways. Since yesterday there is a restriction to 90kph on the highways and the Rings around Brussels and Antwerp.
Some drivers were complaining they were not aware of the restriction. Yeah right, there were 90kph signs about every 2K or so.. Some people really need to open their eyes when driving. Perhaps they should put the 90kph signs on the left side of the highway, were the fast lane is, as well.. not that it matters a lot I guess. Assholes will always be assholes, the only language they understand is when they are slapped with a fine...repeatedly.
I felt that today most drivers were more or less driving around the 90kph mark, most a bit more, some a bit less.
Melenkurion Skyweir? That was what I was thinking about when attacking the hill. Look it up.
Ride Stats

: 41K and 530 heightmeters in 1h53mins
2124/14755
15-03-2007, 19:06 geschreven door Big Bad Wolf
14-03-2007

Go Cat go, but not faster than 90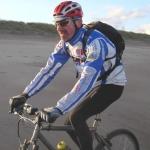 Yesss, another fine day and I could get away from work around 3pm . Did a nice little loop just south of the language border in Brabant Walloon, through some pittoresque little villages softly glowing in the afternoon sun. Wanted to say hello to the little donkey I saw in Happeau some time ago but I only saw a big one. Hope the little one is fine.
Government was warning for small dust particles in the sky, announcing a 90kph speed limit on the freeways. As usual, egotistical Belgians couldn't get bothered much to 'do the right thing' speeding along as usual although when I went home I did notice I wasn't the only one cruising at 90kph on the freeway. This not only saves the environment, I also feel a lot more relaxed in my car at that speed. The fact that the police has been speedtrapping at a lot of places might have contributed to the general decrease of speeders. Belgians are very open to suggestions when they have to dig into their wallet.
Ride Stats

: 52K and 335 heightmeters in 2h05 mins
2083/14225
14-03-2007, 19:06 geschreven door Big Bad Wolf
12-03-2007

Spring is in the air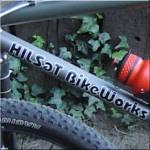 Wow, I had to sit out a wonderful biking day yesterday because my bum is still giving me a lot of worries. It felt really sore after saturdays' ride but the ulcer that has been bothering me on and off for more than a month now had finally broken open so I could clean it out , desinfect it and start the healing process. Today it seemed well enough healed to go out for a ride .
And what a great ride it was. The weather was wonderful, sunny, almost no wind and clear blue skies. I did not want to underdress so I still wore long trousers and a long sleeved jacket. When I stopped briefly in a hollow road I turned my head into the sun and felt its soothing glorious warmth make my skin tingle with joy. I wanted to go and lie down in the grass but I guess if I would have done that I would have fallen asleep. Ah, what a little sun can do after 2 weeks of rain and wind.
I did one of my regular tours including a few extra loops to gather some extra heightmeters and avoid some cobbly sections (my bum wasn't THAT healed). All went well and it was with a very broad grin on my face that I completed the ride.
Ride Stats

: 70K and 665 heightmeters in 2h55mins
2031/13890
12-03-2007, 15:00 geschreven door Big Bad Wolf
Gastenboek./.Guestbook
Druk op onderstaande knop om een berichtje achter te laten in mijn Gastenboek. / Press the button below to write in my Guestbook.
Email Me
Press the button to send me a mail