Tales from the Woods
04-12-2009

Watching Selene appear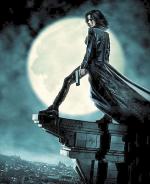 Today was pretty wet and halfway through the afternoon I began to dispair about being able to ride out this evening. But around 5.30pm the skies were clear and the roads began to dry out. So I slapped on the Lumicycle Led System 3 and rode out. I wanted to do some more climbing today, and started out on almost the same route than the one I took last wednesday. When I arrived in Ottenburg I added another climb back to this town and then set out for Terlanen with the dreaded Moskesberg followed by 2 climbs on the Smeysberg ridge. From there I rode towards Neerijse for a loop with another couple of climbs taking me towards Leefdaal but not quite. When I turned on the small tarmac road through the fields towards Leuven I saw Selene appearing from behind the clouds. She was just past full but still shone bright enough to lighten my path before me. The wind was blowing in my back and the soft white light of my Lumi coupled with the bright moonlight made navigating easy. I felt intensely happy during that moment. Another drop into, and climb out of, Bertem and then towards Egenhoven and the Arenberg castle. From there I rode through Heverlee and towards the paratroopers barracks. Then next to the Mollendaal Expressroad, through the two tunnels and into Blanden for a final stretch before reaching my home again. The average temperature was 5 degrees C but I didn't feel cold, just satisfied with my ride. The Lumicycles' battery was far from empty but I'm guessing it will need a couple of hours to be fully reloaded.

Ride Stats : 62K and 740/795 heightmeters (Polar/Garmin) in 3hrs

9080/94400
04-12-2009, 21:33 geschreven door Big Bad Wolf
02-12-2009

Getting dark and running flat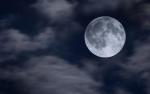 I started around 3pm this afternoon so I could enjoy an hour or so of light before darkness fell and my light was needed. I wanted to do some heightmeters so I looped towards Nethen and Pecrot, taking in some hills left and right. In Archennes I turned towards Ottenburg but then took the climb on the narrow tarmac road to the left. Somehow I managed to get a flat in my front tyre during the uphill. I couldn't find the hole so I put in my last reserve tyre. The other one still needs to be fixxed from my flat last week in Meerdael Forest. I better do that as soon as possible because next time I will have to walk.
From Ottenburg I dropped down towards Terlanen and then took the steep Moskesberg upwards. Back down and then I went in the direction of the Smeysberg for two climbs of that ridge. Over Sint Joris Weert where I climbed up the very steep Speelbergstraat, rode down the Hollestraat towards the Leuvensestraat, climbed up the Heidestraat to turn left on the Oude Nethensebaan. Another left down the Kasteelstraat towards the Leuvensestraat again. I followed that road until I reached Heverlee. Then I returned to Blanden over the Industriepark and through the biking tunnels along the Meerdaalbos laan.
I knew the full moon was out today but unfortunately it was clouded with some light showers and a stiff southeastern wind that made it feel colder than the 6 degrees C it actually was.

Ride Stats : 50.5k and 595/640 heightmeters (Polar/Garmin) in 2h20mins

9018/93605
02-12-2009, 18:37 geschreven door Big Bad Wolf
30-11-2009

Ludo Dierckxsens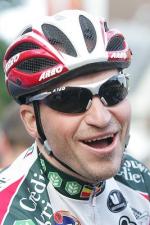 Today the weather was great. A bit cold in the morning but sunny and most of all dry and not a lot of wind. I rode out in the afternoon and picked up on the Ludo Dierckxsens route in La Bruyere. The bike felt great, the new crankset was day to night compared to the Tune. Stiff and running ever so smoothly. Lets hope it keeps on doing so.
The streets were dry and the heightmeters accumulated nicely when I rode towards Chaumont Gistoux and Dion Valmont. When I arrived in Archennes I met Roger who was also doing a road ride. The offroad is pretty wet - understatement - so the only reasonable option is staying on the streets and do some long distance there. I added a couple of extra climbs in Archennes and moving up towards Bossut before crossing La Malaise to pick up with the LD again in Pecrot. Next I looped back over Nethen, Sint Joris Weert and the Weertsedreef for a nice distance and a good ride.

Ride Stats : 62.5K and 510/590 heightmeters (Polar/Garmin) in 2h53mins

8968/92965
30-11-2009, 21:29 geschreven door Big Bad Wolf
29-11-2009

Battle with Aeolius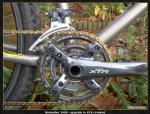 Around noon the skies cleared out sufficiantly to risk a ride outside. The wind dried out the streets very quickly. Unfortunately the wind also would prove a formidable opponent, or welcome ally , when it either blew against me or in my back. At long last the Hilset is back, sporting a beautiful new crankset. As I have mentioned a couple of times already, the new crankset consists of a Shimano M960 crank, Hope Ceramics bottom bracket and Stronglight CT2 chainrings. Looks the part and is a worthy replacement to the Tune fastfoot which gave me too much little problems to feel comfortable with.
I had to re-adjust to the position on the bike but pretty soon my body was used again to the Hilsets' manner of riding. A bit dry and hard but also very direct and positive. I put on Nokian NBX Lite tyres in 2.2 section to provide me with the necessary grip and comfort on the long dark evenings in the autumn and winter. The semi slicks will have to wait until next spring. I also mounted my oldest wheelset, shiny silver 1994 Shimano XTR M910 hubs couple to early Mavic ceramic rims. They keep on going, even after 15 years in service.
My original plan was to ride the Ludo Dierckxsens but I let that go almost immediately when I felt the strenght of the wind today. The LD would take my up into the plains and I would be spending a lot more energy than I would like to , just to keep upright and moving against the wind.
So I did another tour, taking me first towards Bierbeek and Meldert and then - with the wind in my face - towards La Bruyere. Here I took a 90 degree turn towards Beauvechain, very happy to have the wind blowing from the side for a while. Even then, care had to be taken, especially between houses or behind patches of forest. The wind could catch on all of a sudden, so it was hands on the handlebar all the way. From Beauvechain I rode towards Hamme Mille and then over Nethen and Sint Joris Weert towards the Zoete Waters . From here I added another loop over Heverlee before arriving back in Blanden. Just a little loop more to make it an even 50.5K . Just after I arrived another shower made the streets wet again. I had been very fortunate to find a dry gap of almost 3 hours in which to ride out and stay dry.

Ride Stats : 50.5K and 380/430 heightmeters (Polar/Garmin) in 2h25mins

8905/92375
29-11-2009, 16:59 geschreven door Big Bad Wolf
26-11-2009

Dark Flat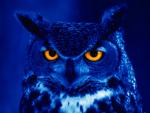 At last a dry day or at least most of it. When I rode out at dusk it started to rain lightly. There was a strong wind blowing as well. I decided to do the Meerdael Bloso, or at least as much as I could ride without leaving the forest . The Green was wet with the new rain but when I reached the Zoete Waters again after a tough section against the wind in the Dyle valley near Korbeek Dyle, the wind had dried up most of the trails. Temps were around 10 degrees C so not too bad for this time of year. In Meerdael Forest most of the trails were pretty dry but of course on the flat sections the water could not escape and things were muddy. I took an alternative downhill towards Nethen, which turned out to be more dangerous than the one I wanted to avoid. The long uphill near the Savenel wall was mushy, sapping strength out of my legs. I decided to add a part of the Red Bloso after completing the Blue loop and things went well near Valduc where I had the strong wind in my back pushing me along the field road parallel to the forest . A muddy bit in the forest and then I cut the red loop short, avoiding Bierbeek and the long uphill which I knew would have me with the wind straight in my face.
I had to do a bit of adventuring in Mollendaalbos because there were a couple of big trees that had fallen over the path. Had to climb with my bike on the back, over the trees and through some thorny bushes. I guess I must have picked up a thorn there because after a while back on the bike I felt my rear tyre losing pressure. I stopped and decided to change my inner tyre.. checking a nearby tree I saw the number 6 over 2 other 6'es. Yeah, with a white half moon shining above my head and an owl making some eerie noise behind me, things felt a little spooky all of a sudden. I found a pointy bit in my outer tyre but couldn't get it out completely. So I broke the point off , inserted a new inner tyre and partly pumped up the tyre. From that point I took the shortest way home because I feared there might still be enough left of the thorn to penetrate my inner tyre again. Luckily I managed to get home with a badly twisting rear tyre. The last sections were very muddy to make things even more difficult. But I had a good distance nevertheless and felt tyred but satisfied having done at least one ride in this windy and wet week.

Ride Stats : 46K and 430/500 heightmeters (Polar/Garmin) in 2h42mins

8855/91945
26-11-2009, 20:12 geschreven door Big Bad Wolf
22-11-2009

Meerdael Mud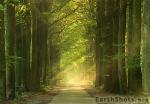 Yesterday had me working a fair bit of the day away, and when I got home I didn't want to ride out , having had a flu injection the day before. This morning it had rained the night before, quite a lot in fact, but I wanted to get a ride in. There was a lot of wind so the decision was made to ride in the forest. I just followed my front wheel, incorporating a lot of climbs and generally making my way around Meerdael Forest. The trails were wet and withthe leaves quite slippery. In a few descents I had to react to my front or rear wheel suddenly breaking away, but I managed to keep the rubber side down at all times. At one point I decided to walk down a very steep drop, instead of risking a fall. My back was causing me some trouble, not when I was on the bike but before and after the ride. Funny, I don't remember making any movement that might have caused this. Usually there is a little snap somewhere that takes a couple of days to heal. Maybe it happened during the night. I did my stretches and all went well, I don't feel stiff while bending over but I do feel some pain when trying to walk straight. Will have to see how this develops.
Meanwhile I'm still waiting for the Hilset to be fixxed with a new crankset. It's been 4 weeks now and I hope that Filip receives the Hope Ceramics bottom bracket next week. Riding on the Litespeed all the time is fun but I want the Hilset to ride on the road, its much more adapted to that than the Litespeed.
When I got home I had a fair bit of mud on my bike, and the average speed and heightmeters also attest to the seriousness of this ride. I didn't feel anything from the flu injection, only that my resting heartbeat is up a few beats, just reaching 50bpm . Late in the afternoon we had a thunderstorm passing with a lot of rain.

Ride Stats : 45K and 675/780 heightmeters (Polar/Garmin) in 3h06min

8809/91445

22-11-2009, 20:56 geschreven door Big Bad Wolf
19-11-2009

Lets enjoy ourselves in the waning light and total darkness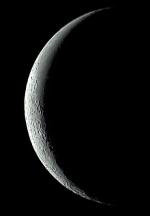 Another beautiful day, sunny and dry and almost 14 degrees C when I set out, half an hour before sunset. I didn't have a plan but more or less wanted to ride in the area of the Margijsbos and hook up with the Overijse BLOSO's somewhere. I left over Sint Joris Weert and then up the crest of the Smeysberg. I know quite a bit of tracks here so was able to ride up and down at least 3 times, each time enjoying a track carpeted with fallen leaves. Very tricky in the downhills - especially in the waning light - and also demanding full attention during the often steep climbs. It suffices that your front or back wheel hits a log or a root under the leaves to send your bike sideways, demanding catlike reactions to keep the rubber side up. Once the light was gone I switched on the Lupine Tesla and the road once again became an open book. I only use this light at the moment, mounted on the helmet it is more than enough to lighten up the path for the next 50 metres. The dry roads are light, wet is dark. Thats a lesson you quickly learn when nightriding in the forest.Take nothing for granted, even on roads you know like the palm of your hand. Try to stay focussed and concentrated at all times and only take your hands off the handlebar to take a quick sip. From the last ascent of the Smeysberg I rode towards Terlanen and disappeared into the Sint Agatha Rode bos. The sheep were grazing peacefully - a dozen spooky lit eyes as their gaze was caught by my light - when I passed them and did a couple of steep climbs in this forest. The downhills were demanding my full attention. A very steep one towards the road from Terlanen to Ottenburg, taking to the left and left again into the Oliestraat where another long and difficult climb took me to the road between Ottenburg and Sint Agatha Rode. I dropped down the crest at the other side, taking a small track besides a camping lot and further down towards the road between Ottenburg and Archennes. Back up on cobbles and then I followed the Overijse Bloso down and up again to arrive in Sint Agatha Rode. A last loop with the steep climb near the Radarweg and then I took a small track towards the church. Next on to Sint Joris Weert where I entered Meerdael Forest for a last loop taking me past the Kluis and back home. I really enjoyed this ride. A lot of climbing but I never had the feeling I was stressing myself. Before I arrived home I noticed the crescent moon just about to disappear at the southern horizon.
Tomorrow I have to go and have a flu shot - the regular flu, not the Mexican - and this means at least one day off of the bike. For saturday I'm not sure yet since I have to work in the morning , possibly till 3pm.

Ride Stats : 41K and 535/570 heightmeters (Polar/Garmin) in 2h27mins

8764/90665


19-11-2009, 20:02 geschreven door Big Bad Wolf
18-11-2009

Meerdael at Night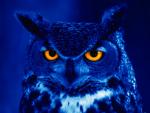 Another relatively warm day, and no rain this time. A lot of wind with some heavy gusts so I decided to ride in the sheltered environment of the forest. Setting out at dusk with an unclouded sky I rode into Meerdael Forest. The trails were still wet but nothing that bothered me. Before long I was surrounded by shadows and only saw a couple of roe-deer and a cat . I heard a couple of owls making their typical noise. Very scary if you don't know what it is. I more or less followed the perimeter of the forest but stuck to the bigger roads, a little singletrail here and there notwithstanding. Had a good ride. On another note, my desktop PC is back up and running. It seemed all the troubles were due to a faulty hard-disk. I hope all stays up and running now, my PC-guy installed Vista Ultimate which I like better than XP . For the moment I only use it offline for my Polar and Garmin files. The online stuff - including this writing - is done on my HP HDX 16 laptop, also running Vista but the Premium edition.

Ride Stats : 40K and 405/490 heightmeters (Polar/Garmin) in 2h23mins

8722/90095
18-11-2009, 20:32 geschreven door Big Bad Wolf
16-11-2009

Nightride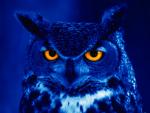 Tomorrow rain, in the afternoon clearing skies and in the evening it was dry. Great ! I bought myself a new rear LED light and mounted it on the Litespeed. The Litespeed is the maid for all work since my Hilset is undergoing surgery at Filip Sport. Should be equipped with a new XTR crankset, coupled to Hope ceramic bottom bracket and Stronglight C116 chainrings any day now. Until the, the Litespeed is more than able to do its job.
Mounted my Lupine Tesla 4 on my helmet and rode out for a ride taking me through Blanden, Heverlee, Egenhoven and Bertem towards Leefdaal. The temperature was a mild 12 degrees C on average and there was a warm wind blowing form the southwest. The best conditions for a november ride. Only snag was that on some of the smaller roads there was quite a bit of mud from the farmers tyres. Riding offroad would be even more difficult since it rained quite a bit these last couple of days. From Leefdaal I turned towards Neerijse and then Sint Agatha Rode. Another little hill and I was riding towards Sint Joris Weert where I took the Weertse Dreef home.

Ride Stats : 36.5K and 265/305 heightmeters (Polar/Garmin) in 1h46mins

8683/89605
16-11-2009, 20:00 geschreven door Big Bad Wolf
14-11-2009

Blowing in the Wind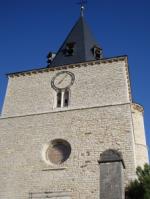 This morning saw a lot of rain, and a strong wind blowing. In the afternoon the rain went away but the wind stayed. It was warm with 15 degrees C so I decided to ride out for an easy long distance ride. Cleaned my bike after yesterday nights' ride but of course even on the tarmac roads , especially the smaller ones I tend to favor , there is a lot of mud and debris from the farmers' tractors. The wind was very fierce when I turned into it on the fields east of Hamme Mille, riding towards La Bruyere and L'Ecluse.
Past L'Ecluse I turned towards the North and could enjoy 30kph speeds without having to pedal.Soon I was in Hoksem and Kontich but turning towards Willebringen I could feel the wind blowing again, form the left side. Strong enough to be careful not to be tipped over when a rush of wind grabbed me between two houses. Nearing Bierbeek and descending into Neervelp I could hide a bit but the last section was full blast again. But I had a good ride and these days one has to take every opportunity to bike between the showers.

Ride Stats : 44K and 400 heightmeters (Garmin) in 2h11mins

8646/89300
14-11-2009, 16:20 geschreven door Big Bad Wolf
13-11-2009

Meerdael Nightride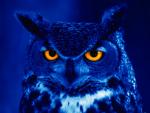 Today it was very warm, almost 18 degrees C when I rode out just before nightfall. There was a strong wind blowing from the south, bringing in subtropical air from Spain and further. The stiff breeze made me decide to stay under the cover of the forest. The tracks were far from dry though, and the myriads of fallen leaves made riding the trails sometimes very tricky, especially when night fell and I had to find my way with my Lupine Tesla 4 light burning a white tunnel in the dark that surrounded me like a warm shroud on this november evening. I started out easy with a bit of Heverleebos and then more or less followed the bigger roads along the edge making my way towards the Kouterbos and later Meerdael Forest. I was very careful on the downhills along the Nethen edge and noticed my bike was getting a good workout because of the splashy mud. The sandy patches on the long Savenel uphill were a breeze though. Stiff from the wetness they were very ride-able. Crossing the N25 and then making my way towards Valduc and the fields on the southeastern edge of Meerdael I had the wind blowing in my back as I sped along towards Bierbeek and Mollendaalbos. A last section of trails riding past the Blanden cemetery and making my way back home. The cardiovasculars felt a bit better already and even though the going was tough I only averaged 125bpm which is a good sign of recovering my strength.

Ride Stats : 33K and 365 heightmeters (Garmin) in 1h57mins

8602/88900
13-11-2009, 19:21 geschreven door Big Bad Wolf
11-11-2009

Ottenburg - Not !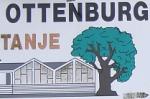 After more than a week off from biking - due to a cold that first wouldn't break through and then wouldn't go away - I was eager to get out today. The 11th of November is a holiday in Belgium - in remembrance of the end of World War I - Armistice Day or Remembrance Day as its also called.
My Moots has been getting its yearly maintenance and the Hilset is at Filip Sport to receive a new crankset. The Merlin is having its yearly winter slumber so I was only left with the Litespeed to choose from. But that is no problem, this bike is very well suited for both on- and offroad riding. Because I was still on the mend from that cold I chose not to ride offroad but instead opted for an easy road ride taking me, not surprisingly, to the Ottenburg area. When I arrived at the start of the organised ride I couldn't help but notice that the attendance wasn't mindblowing. This could have been due to the condition of the forest and field tracks - wet - or perhaps also to the fact that there was a ride in Rotselaar. Not too far away not to be concurrent. I most certainly would not have been caused by the current weather, it was 9 degrees C and dry or the beauty of the region. You would be hard pressed to organise a BAD TT in Ottenburg. The area is just great for offroad pleasure.
But not for me , not today. I have ridden the Ottenburg ride a couple of times already and I don't think there is any road they take I haven't ridden before. They do change their trace from time to time, but most of the highlights are the same each and every year. Since I have the Garmin Edge 705 I tend to go to organised rides even less than before. The ones I do go to are special to me for one reason or another. When I looped back over Terlanen and Sint Agatha Rode I came across the Ottenburg organised rides' bikers several times. They were all rather muddy but seemed to enjoy the ride. So did I.

Ride Stats : 38.5K and 345/360 heightmeters (Polar/Garmin) in 1h52mins

8569/88535


11-11-2009, 14:06 geschreven door Big Bad Wolf
31-10-2009

Meerdaal Perimeter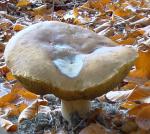 Today is supposed to be the last dry day with november due to start with some rainy days. This morning I rode to Deinze to participate at the Dyno Days at Apec, a local car tuner. When I got home I wanted to do a ride even though I haven't been feeling top fit these last few days. It looks like a cold that just won't come through. So I took the Litespeed and rode out. Yesterday I had the battery of my Polar replaced by triathlete Peter Laureyns in Huldenberg. He also noticed that my old casing was cracked, making the unit prone to water intrusion, so he proposed to replace it as well. I now have a very shiny new Polar . Here is a picture of it. .

My ride was taking me around Meerdael Forest, the Kouterbos and Heverlee Forest. I included some new tracks to make it almost 40K long. The many fallen leaves made me cautious in some narrow hardly-used trails. There were also some trees blocking one of the singletrails but in all I made good speed, staying low in the heartbeats to avoid stressing my body too much.


I can't wait for my Hilset to be fitted with its new Shimano XTR/Hope Ceramics/Stronglight CT2 crankset. Riding offroad all the time is not the best way to recuperate. Normally all the parts should be at Filip Sport next week.

Ride Stats : 39K and 420/540 heightmeters (Polar/Garmin) in 2h15mins

8531/88175

Bijlagen:
DSC01003_s.jpg (121.3 KB)

31-10-2009, 21:07 geschreven door Big Bad Wolf
28-10-2009

Meerdael By Night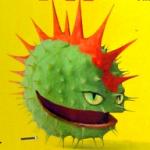 When I arrived home from work the sun had long left the skies and darkness was upon us. But I wanted to do a nightride anyway, so I rode out just past 6pm for a ride that took me along the Blue Meerdael BLOSO for starters. My 700 lumen Lupine Tesla 4 headlight proved to be a good source of illumination as I rode along the dark alleys . Once past the Zoete Waters I was completely alone in the dark forest. When I arrived on top of the hill past The Kluis I paused for a bite to eat. I dimmed my light and the only source of light was the half moon shining high above me on the open spot where I stood. I heard an owl cry nearby and it didn't take a vivid imagination to imagine all kinds of shapes crawling up to me in the darkness. After all, Halloween is near, isn't it. With a little shiver running down my spine I continued my ride along the Blue route, riding towards the Savenel where I paused to experiment a bit with my Sony DSC-W300. Taking pictures in complete darkness isn't that easy as it turned out
When I arrived at the junction with the Red route I followed that in the reverse direction, taking the track parallel to the Naamsesteenweg and crossing the bridge on the Weertsedreef. I rode all the way to Mollendaal and then turned back towards the Blanden cemetery and back into the Meerdael forest until I arrived home, glad to have done a ride. My Polar seems to be nearly through its battery, high time I take it in for its yearly maintenance. I've been told there is a shop in Huldenberg where they replace the battery while you wait. I must check that out one of these days.

Ride Stats : 26K and 280/325 heightmeters (Polar/Garmin) in 1h29mins

8492/87635
28-10-2009, 21:27 geschreven door Big Bad Wolf
26-10-2009

Autumn Joy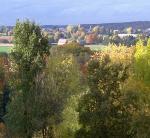 Today I had a day off from work and when I saw Roger yesterday after the end of the Meerdaal 2000 organised ride I had told him I would like to ride the furthest loop of the Meerdaal 2000 TT again, with some of the extra bits they had taken out . He agreed to come along so today we met and rode out together. When we arrived at Gottechain we noticed a tree had fallen over the road, and smashed the fence holding in a couple of horses. We decided to do the right thing and rode up to the first house we could find, alarming the inhabitant of the danger of the horses escaping. The - lovely - girl assured us she would call the community and have them clean up the debris and fix the fence. Thus re-assured we rode on.
Starting at Gottechain the loop took us first on a steep and rooty track upwards and then towards Cocrou . Yesterday the ride didn't enter Pietrebais but today I added the extra downhill and uphill to my ride. The leaves were starting to change color and we could both enjoy fantastic views in this very beautiful area. Each time I am riding here I am very grateful to be living where I do, so close to such beautiful forests and landscapes.
From Pietrebais the track now took us to Heze and then all the way up to Longueville. Here I added another left-out section. After plunging down into the valley we took a left turn and then took a very steep climb out of the valley towards Chaumont Gistoux. On the top of the ridge I turned right and we had a very long descent into Bonlez. Here I added a little singletrack next to the river - very wet and muddy at first but then the steep ascent soon left it dryer and we were emerging on the road from Bonlez to Grez. Following this for a while until I turned right and down towards the river Train again. Another secret singletrail - Roger was very pleased to discover these little trails he had never noticed before - brought us to the Royenne region. Right and left and I was at the Gorge du Loup where a long ascent brought us back to the forest edge . A quick zooming descent and we were in downtown Heze. From here I followed the "chemin du Ry de Heze" until past the Royenne farm. A quick right-right and we were on the "Chemin de la Planterie" . To the unwary a dead end but for those in the know it goes on along and between the gardens to end in a very steep climb bringing us into Biez. We stopped briefly at the church to enjoy the beautiful view over Grez Doiceau. The view was made especially beautiful because of the sun breaking though the cloud cover, highlighting the autumn colors. Pity there was a lot of noise here - a screaming radio of the workmen that were renovating the church roof - or we might have stayed there a bit longer. The view is really breathtaking. We rode on and took another narrow singletrack down towards Grez-Doiceau. From here it was only a couple of field tracks and a very steep climb to arrive back at the reststop in Gottechain where our exploration had started. I noticed we already had more than 500 heightmeters, so we rode to Bossut and then down the "Trou des Chiens" trail towards the "Ferme du Grand Royal" . From there we were close to Meerdaal Forest which we entered through Les Claines and the Bois Nicaise. Roger told me it had been a while since he did a particular loop close by so I guided him to that spot and we were zooming along the edge of the valley, down and a bit further grinding our teeth due to a steep ascent bringing us back up the slope. After that we rode down towards the Warande and from there a succesion of big forest roads brought us back to where we started. We said our goodbyes, both very pleased with the ride we had done. The pace had been low but the many hills had taken their toll on our tired legs. Ours is a strange hobby, the more we suffer, the more we seem to enjoy it, in no small amount helped by the beautiful landscapes we cross.

Ride Stats : 47K and 655/705 heightmeters (Polar/Garmin) in 2h54mins

8466/87310
26-10-2009, 18:06 geschreven door Big Bad Wolf
25-10-2009

Meerdaal 2000 organised ride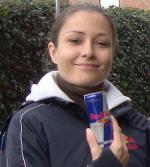 Early rise at 6am to be at the start at 7. I had the task to check the arrowing on the longest distance of todays "Meerdaal 2000" organised ride. Regular readers of my blog will have read about the buildup to this organised ride since I already rode the 65K and the 45K in the last couple of weeks.
I had to use the Lupine Tesla headlight for the first 45 minutes, because in the forest it was still pretty dark. I rode alone , the others were already going to check some lost arrows in Blanden. Once I was out in the fields past Valduc I could do without a light since the sun was now up, albeit hidden behind menacing clouds. It had rained a little bit yesterday and last night, but for today no more rain was forecast and with 11 degrees C it looked to be a good day for a ride. The track had been changed in the last couple of days because of refused permissions. Also the approach to the first feed zone was different from what I had in the track they gave me a few weeks back . But when I arrived in Gottechain the arrows were still very much in place. I paused briefly a the feed zone - they were still building it, along with a stand from Concap - to remove the headlight from my helmet and put it in my Deuter backpack. Then I rode on for what promised to be a hilly and technical 20K, the extra loop the 65K did.
The 45K distance split was at that first feed zone. Permission to enter Pietrebais had been denied so the track was changed here, with the loss of a very nice singletrack downhill and an uphill towards Heze. Instead the trail looped directly to Heze after the technical climb in Cocrou.
The long climb from downtown Heze to the Chapelle du Cheneau was still there, 60 heightmeters in one go. But in Longueville the track was also altered. Instead of a very technical loop with a tricky downhill and a very difficult ascent up towards the fields of Chaumont, the track now stayed in the valley and followed the little rivulet/trail towards the "Pink Fishery" in Bonlez. These two alterations cost them at least a 100 heightmeters but there is no other option than to obey the rules set by the communities you are passing through. The trails seemed a bit wetter here than around Meerdael Forest, perhaps it has rained a little more or a little later last night. Back in Heze and then working my way up towards Biez I was joined by a another biker.
I was surprised to see a biker overtaking me so soon so I asked him what distance he was on. Seemed he had left Bierbeek at 8.15am and was set to do the 45K. But he did not pass the first feed zone so he must have missed an arrow and must have joined the 55/65K track beyond the feed zone. Unfortunately for him this also meant missing the 45K split. But I told him we were not far from the 2nd feed zone - which was the first feed zone again, it served as a double feed zone - so from there he would still have 25K to go. After the 2nd passage at the feed zone in Gottechain the trail turns towards Archennes and Pecrot for some interesting tracks, some very difficult - and dangerous - descents and then in Nethen we disappeared into Meerdael Forest again. In Sint Joris Weert the 3rd feed zone was situated, with the ever lovely and friendly Red Bull Girls offering every biker a Red Bull and a smile. A joy to behold after all the hard work.
I stopped a while to chat up with another member of the organisation, giving him some feedback about my ride and the difficulties some riders had . He told me that at this time they already had between 1400 and 1500 participants which was a very high attendance. The last kilometers were spent on the big ring for most of the time, with still some nasty little climbs here and there. When I reached Bierbeek I was glad to see my friend Roger, who had done the 45K. Another 6K and I was back home for a warm bath and a good meal. I had a good ride, the trail traction was ideal, some wind on the plains, a good amount of heightmeters and very clement weather conditions. I have uploaded the 65k track to EveryTrail for those who would like to ride it again, just click on the link below.

Ride Stats : 77K and 890/1005 heightmeters in 4h6mins

GPS track on EveryTrail
Meerdaal 2000 TT 65K 25okt2009 at EveryTrail

Map created by EveryTrail: Share GPS Tracks

8419/86606
25-10-2009, 13:10 geschreven door Big Bad Wolf
22-10-2009

Meerdaal 2000 45K recon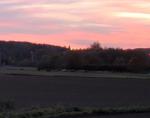 Today I was home at 3.30pm so I had about 3 hours time before darkness to do a ride. I decided to head out on the Meerdaal 2000 track and try to ride the 45K distance. The organised ride of Meerdaal 2000 is to be held this sunday, with the start being at the 'De Borre' cultural center in Bierbeek. I did the 65K distance a couple of weeks ago and sunday I help the organisation. My task will be to check the arrowing on the 65K. This means a very early start - first light - at 7am.
I was curious at the amount of heightmeters on the 45K distance so I followed the 65K until it veers off to the left just before Gottechain. I turned to the right and could enjoy a very steep climb next to a field to reach Gottechain. I met another member of Meerdaal 2000 who was also doing some recon for next sunday. After Gottechain the tracks meanders on to Archennes, Pecrot and Nethen. The trails were nice and dry. Care had to be taken on some of the downhills though. The fallen leaves and erosion make the trails very treacherous. But I was riding in exploration mode, heartrate way down and with an average speed around 18kph. When I reached Meerdael Forest again for a last long stretch in and next to this beautiful forest, the sun was setting and darkness was upon me. Reaching Bierbeek and quickly heading home over tarmac roads I was happy to be able to ride on bikepaths instead of on the road. It was borderline without lights. This weekend the clock is set to Winter Time, meaning that riding out after work will always involve taking lights on the bike or on my helmet.

Ride Stats : 58K and 560/670 heightmeters (Polar/Garmin) in 3h4mins

Meerdaal 2000 45K TT profile :



Meerdaal 2000 45K TT map :



8342/85600
22-10-2009, 21:21 geschreven door Big Bad Wolf
20-10-2009

Following my front wheel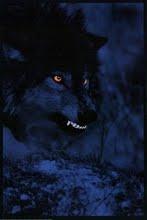 I was home just before 4pm and I had figured out I had about 2h30 to ride before the sun would be down. So I set out on the Litespeed for an offroad ride. The plan was vaguely to ride to Grez-Doiceau because I had an errand to do there, and from there I would just follow the direction of my front wheel.
Arriving in Hamme Mille and then making my way to Bossut and further to Gottechain, preferring offroad connections to the faster tarmac roads. From Gottechain the connection to Grez was easily made. My errand done I rode on to Cocrou and then did the long ascent towards the Ferme de la Sarte. 60 heightmeters in one go. I then descended into Heze and further down to Bonlez. Another climb to make my way to the Golf de Bercuit and from there down to Dion and up again on the ridge that would bring me to Gastuche. Here I crossed the Chaussée de Wavre to start my last big ascent towards Ottenburg. The sun was gone by now and it was time to head home. Following the Overijse Red BLOSO route down into Florival and then into the Bois de Hocaille for anothe rclimb over another ridge to get to Nethen. Here I could disappear into the Meerdael Forest. It was getting pretty dark under the trees but I could still see where I was going. I didn't want to do any more tarmac because I didn't have lights so I stayed in the forest until I reached Vaalbeek where I briefly followed the road to Blanden. Back into the fields and into the forest for the last stretch home. Just in time before it really was dark and with a good ride under my belt.

Ride Stats : 47K and 545/595 heightmeters (Polar/Garmin) in 2h33mins

8284/84930



20-10-2009, 20:06 geschreven door Big Bad Wolf
18-10-2009

Field Trip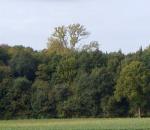 Another night close to freezing left the forest cold in the morning. Even when I rode out around 11am it was still only 5 degrees C. I was able to make a nice picture of the sunlight filtering though the autumn leaves. Soon I was out of the forest. The plan was to ride through the fields to the south-east and conenct with l'Ecluse and if possible Sart-Melin. Only obstacle was the Beauvechain airfield I had to leave on my right. The fields felt a lot warmer than the forest, because here the sun shone freely and there was no wind to speak of. Using the sun for direction and the Edge 705 to find the trails I could conenct the dots and arrived at l'Ecluse. Here and there I was able to include some singletrack and before long I was on my way towards Melin. I wanted to get home before 2pm because I wanted to watch the cyclocross World Cup race in Plzen. In Mélin I turned my bike towards the northwest and conencted back through the fields towards La Bruyere, Beauvechain and Tourinnes . I spotted the Saint Corneille chapel from afar, its white wall shining in the sun. Then I entered the Meerdael Forest again and made my way home in time for the World Cup.

Tomorrow I have to go back to work after 4 weeks of holiday. I had a good holiday, the weather was great in the first couple of weeks and then a bit of rain in the last 2 weeks but nothing really bad enough to keep me inside. I was able to ride my bike for more than a 1000K and 11000 heightmeters during that time.

Ride Stats : 40.5K and 365/400 heightmeters (Polar/Garmin) in 2h9mins

8238/84335
18-10-2009, 16:41 geschreven door Big Bad Wolf
17-10-2009

Meerdael Bloso ride

A little bit of rain yesterday but nothing that could worry me when I rode out this morning for an easy ride following the Meerdael BLOSO routes. I rode them in the reverse sense, starting with the Red at the bridge over the Naamsesteenweg and then switching to the Blue some 20K later and finish off with the Green. When I exited the Heverleebos I switched on the Blue again which brought me back to the Red and my point of departure. May sound complicated but its not. The trails were perfect , just a little moisture here and there and the big puddles along the E40 have filled up again. But there was always a trail going around the puddles for those who fear mud on their bikes. The weather was OK with some 11 degrees C average and the sun showing from time to time which felt good especially in the freshness of the forest.

Ride Stats : 53,5K and 500/560 heightmeters (Polar/Garmin) in 2h51mins

8197/83935
17-10-2009, 15:09 geschreven door Big Bad Wolf
Gastenboek./.Guestbook
Druk op onderstaande knop om een berichtje achter te laten in mijn Gastenboek. / Press the button below to write in my Guestbook.
Email Me
Press the button to send me a mail