Tales from the Woods
29-07-2008

Relaxing ride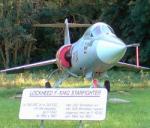 Today saw another very hot day. Nearly 30 degrees and around 5pm I set out with the Hilset for a relaxing ride. First I rode through Meerdael forest towards Hamme Mille and then I did a loop involving Sart Melin, Saint Jean Geest and Hoegaarden. Came back over L'Ecluse, La Bruyere and Pietrebais.
Some nice landscapes painted in summer colors. There was a nice breeze blowing from the west making the temperature bearable to ride in. I had a very relaxing ride. My average heartrate was 100bpm and I had a max of 127bpm somewhere. Lets hope we can shave a bit off of those high temps without attracting too much rain in the progress.
Ride Stats
: 60.5K and 410 heightmeters in 2h36mins
6187/60600
29-07-2008, 00:00 geschreven door Big Bad Wolf
27-07-2008

Merlin Magic
Since the Moots would have to stay over at Filip Sport for a few days - getting the bottom bracket out proved not to be that easy - I took the Merlin out for a spin around the Meerdael BLOSO routes this morning. The weather was still hot and moist with a remote chance of thunderstorms. I checked the pressure in my shock and forks (105 and 105 psi) and they were still unchanged from the last time I rode this bike. Cool, so the seals are airtight.
I started out very easy although with a bike like the Merlin Works 4.0 you have a tendency to go fast. It rolls very smoothly - I credit the DT Swiss 240s hubs for that - and the terrain around Meerdael is just too easy and accomodating for a bike like that. So taking it out here was a bit overkill but I overly enjoyed it nevertheless. Taking everything the trail throws at you with a big grin is just the mutts' nutts. There were quite a bit of bikers on the trails and from time to time I injected a little extra section - usually more technical stuff and/or an extra climb or downhill. Just for the fun of it. The Merlin does that to me. It makes me try that more difficult side of the road or jump that berm instead of riding around it. I discovered and Enduro track dropping down into Sint Joris Weert, unfortunately the last bit is blocked by trees. Would have been a nice alternative to the normal downhill in the hollow road, which, in itself is not easy also. But the trails were perfect. Dry or just a little bit moist where the sun didn't reach the forest floor.
Met up with someone from work and we had a little chat during the short time our paths ran parallel. I'm not looking forward to go back to work again, but then again, the 2008 Tour de France is finished and I have had my fair share of rides these last 3 weeks so going back to work is not that bad. During the last 10K of the ride I was overtaken by a guy from Heverlee. I upped the speed a bit and we rode the last 10K together. Very fast pace and he only had to let me go on the more technical bits. Had a very satisfying ride today, even though my legs were still feeling tired from last fridays's ride. But looking at my average speed it seems like I had one of my better days.. or is it that magical Merlin that gave me wings?
Ride Stats

: 58K and 520 heightmeters in 2h46mins
6126/60190
27-07-2008, 14:56 geschreven door Big Bad Wolf
25-07-2008

On World Championship Trails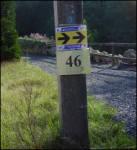 Today I had made an appointment with Albert Dumont (aka Berthold on some mtb forums) to ride the first part of the 2007 World Championship Marathon trails in Verviers. We decided to meet in the little town of Banneux. Albert knows these trails like the back of his hand and if that should fail he also had a GPS with him. The complete World Championship track is downloadable from the O2 Bikers site. We decided to ride the first - and most intense - part of it.
The weather was great , sunny and luckily also a nice breeze was blowing . The trails conditions would also prove to be very favorable. Dry with only the occasional muddy patch.
From the Banneux church we quickly made our way into the forest on a descent into the Bois de Tancremont. Albert adapted an easy but steady pace which would prove to be ideal during the ride. I knew this was going to be a tough ride and the first downhill plunged me with both tyres into Ardennes reality. Mind where you are going, the trails are beautiful but very treacherous. We quickly dropped from our 300 metres high starting point to a mere 130 metres where we crossed a bridge over one of the many small ruisseaux - little rivers - that feed the river Vesdre. Into the Bois de Tancremont we had to climb all the way back up. The tracks were tricky, and the climbing very steep. Yep, this was going to be a tough ride. After crawling our way up again we crossed the N666 and in Tancremont we had a beautiful overview of the region with Theux and Juslenville among the visible highlights. We were ready for the plunge towards the Forges Thiry although before that we had to conquer a very steep singletrack through some brambles. The track then takes some broader paths than the Red Adeps route of Theux for the descent , but they were steep nevertheless. Albert and his 29er Specialized Stumpjumper seemed to float over all the rocks and roots and through the gullies . All I had to do was try to follow. This kind of track is hard on man and machine and I could hear the Moots groan from time to time. Other than the special sound of my Chris King freewheel and the crickety-crack of my worn out XTR bottom bracket I heard some clangs when a rock was thrown against my spokes or frame. The Moots is a great climber even though the climbs were a tad too steep to be really comfortable even on my 26/34 smallest gear combination. Perhaps a 24 or even a 22 smallest chainring would have been more suitable here. The climb along the ruisseau de Sohan - with some muddy patches as usual - brought us to the Chateau de Sohan. Here we stopped at a stone in memory for the people who were executed by the Germans in WWII. Now there would follow an amazingly beautiful singletrack around the western side of the Bois des Nids d'Aguesses. After that a steep climb on tarmac had me and my bike grunting. The sun was hammering down as well and I was glad to see the top of this hill. We had a little bite to eat and then dropped down again to complete the loop back towards the Chateau de Sohan.

Of course we had to climb again, this time towards the Chateau de Maison-Bois. We could see the valley of the Vesdre now to our left and after a few more thrilling trails we were in Ensival and ready for the drop into Verviers. I wanted to refill my drinking bottle so we took some time to look around for a place where we could buy something to drink. Another snack to keep up our strenght and then we made the connection downwards to the start. This is situated at the Ardennes Outlet Centre . We crossed the river Vesdre and began a long climb on tarmac towards Lambermont. Before long we were back offroad and were following an exciting singletrail on the slopes overlooking the Fond and ruisseau de Fierain. At times we were riding on pure bedrock so I was very happy it was dry. These things can get very slippery when wet. For now they were only very steep and proved to be quite a challenge. I had to walk a couple of times due to the sheer steepness and the roots which were protruding left and right of the track making it very difficult to remain riding upwards. Great challenges. At this time I could also start to feel my legs. During the long downhills they settled into some kind of recovery mode but each time the next climb announced itself the muscles protested and would only yield after a few hundred metres. And the toughest bit was yet to come !
Between Tribomont and Cornesse the track didn't drop as low into the valley thus making it more or less the easier bit of the ride. Take this with a grain of salt though. Even the easy bits are tough here !
Then a downhill towards the Vesdre announced itself and it was "Hail Sweet Mary and Joseph" time. Descending in a narrow gully filled to the brim with loose stony rubble demanded the utmost of my concentration. The bike bounced from left to right over and between the stones, my disc brakes were running hot and dropping for almost 2 kilometres in length this was one hell of a downhill. . And, alas, instead of crossing the Vesdre at this point , we had to ride all the way up again. On a very steep, narrow and at times very technical trail. This is one of the best and most difficult climbs of this ride and I enjoyed myself despite the pain and the fatigue in the muscles. At the top of this climb - in Goffontaine - we had to drop down again for some 2 kilometres towards the river Vesdre - again along a very technically challenging trail. Wow, this was mountainbiking in Belgium at its very best ! We had a little break at the bridge over the river Vesdre to look at the last challenge that awaited us. The long climb into the Bois de Fraipont - Albert calls it "Banneuxer Joch" - back towards Banneux. This proved to be quite a tough nut to crack and yes, we had a "schiebe' passage as well. The track was very eroded and just too steep to ride at one point, making us push our bikes upwards. 2.5K of climbing squeezed the last bit of strength out of my legs and I was glad when I made out the Chateau de Banneux between the trees .

Well, what can I say, this must have been one of the most intense rides I've done in Belgium. We had 52K in the end but you can easily subtract 3 K from that because we had to ride to and from the trail in Banneux and we did an extra loop in Verviers looking for something to drink. That makes it a 49K/1475hm ride and that is a

Hill Factor

of 30.
I knew the Theux - Pepinster region was among the most beautiful of Belgium and todays' ride certainly did confirm that. I must thank Albert for his excellent guiding and his thorough knowledge of all the places we passed made it somehow easier for me to remember where we have been .
The local flora and fauna also has no secrets for him
. Thanks Albert for a great day out !


Ride Stats

: 52k and 1475 heightmeters in 4h12mins
Ride Profile

: CLICK
Hill Factor

: 28.4 for the complete ride, 30 for the trail only
6068/59670
25-07-2008, 00:00 geschreven door Big Bad Wolf
24-07-2008

Ronde van Vlaams Brabant bis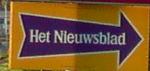 Today the "Ronde van Vlaams Brabant" passed right before my door. Time to take the trusty Nikon out and snap some shots while the peloton speeded through. Not easy when they make 50-60kph but at least the little twist into the Lijstersstraat made them slow down a little bit. The weather was glorious - not a cloud in the sky and since it is July it was hot - and a bit windy which was fine. Don't know who won but if you want to know click HERE
In the evening I joined the KBC MTB guys for a quick spin around the basic loop of our annual organised ride. This takes place on August 17th starting from the Sports Centre in Haasrode. It's a great ride so keep this date free. We went rather fast and I could feel my legs protesting. This was due to not having recovered from yesterdays' fast ride. Luckily someone had a flat tyre which allowed for a few moments of rest. I also had to get used to the Litespeed again after having enjoyed the comfortable fastness of the Moots for the last couple of offroad rides.
Ride Stats : 42K and 425 heightmeters in 2h04mins
6016/58195
24-07-2008, 22:56 geschreven door Big Bad Wolf
23-07-2008

Ronde van Vlaams Brabant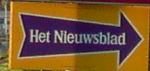 Because the 2nd leg of the "Ronde van Vlaams Brabant" passes right before my door tomorrow , I obviously couldn't resist riding the loops . As it turned out I rode the big loop twice and the small one once. Had a bit of interval training on the finish climb with my legs burning nicely by the third time I passed there. Good average as well, I always tend to ride a little faster when I am on an official race circuit. But of course I had to take care at the crossroads and respect the red lights. Even then I was pretty fast today.
Ride Stats

: 58k and 475 heightmeters in 2h14mins
5974/57770
23-07-2008, 21:35 geschreven door Big Bad Wolf
22-07-2008

F104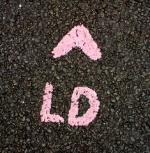 It had been a while since I did some road riding so today I took my Hilset out for a ride along the Ludo Dierckxsens circuit. Noticed they displayed a F104 Starfighter near the side entrance of the Beauvechain 1st Wing Airforce base. Of course I couldn't resist taking a picture. I remember when I was 14 or 15 years old I used to climb in the tallest tree in our garden to watch flocks of F104's flying over. Obviously, since then the amount of jet flying done by our Airforce has strongly diminished plus the F16's have moved away from Beauvechain to Kleine Brogel. Still, this bird brings back a lot of memories. Nice.
I followed the rest of the route, adding an extra loop up towards the Bercuit Golf course - featuring a 14% slope, who can resist that ? I also added a little climb towards Ottenburg. Even though I stayed well into LSD heartrates my average speed was quite good. Nice weather too, with the last of the rain moving out last night and only a bit of wind in the first 2 hours of my ride.
Ride Stats

: 76K and 605 heightmeters in 3h02mins
5916/57295
22-07-2008, 21:55 geschreven door Big Bad Wolf
20-07-2008

Ad's Owl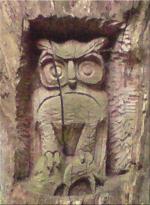 I wanted to ride my complete Secret Meerdael Loop today, so I started out early because I know what a tough ride this is. It's secret so I can't say very much about it, except that the first part consists of mainly small trails and twisting singletracks and yields around 260 heightmeters in about 20K. I took an hour and 22 minutes for that part, so it's by no means easy going.
The second part is the really tough one, consisting of a relentless string of small steep hills that takes all the strenght out of your legs. This part is around 45K long and has a whopping 800 heightmeters in it. Not bad for Meerdael forest isn't it? I added a few extra bits and took out some others where the trails were blocked by fallen trees. The tracks were dry-ish in the beginning but during the ride it rained for 3 short periods, making the last bit also very slippery. I was a bit upset because until that last 5K or so, my bike was as good as clean. The last K's made it muddy though because of the top soil being wet . As usual I was swearing and cursing and basically dooming all horses to hell. Horseback riding is very popular these days and the hooves do a lot of damage to the trails. Of course they have their own trails but like most bikers they love to ride their steed also where it is NOT allowed, turning beautiful singletrails into pothole-ridden nightmares. Good thing I was with the Moots but still I could feel all the bumps in my upper torso and arms. Oh well, it's supposed to be a tough ride isn't it.

Oh, and I found Ad's Owl. I noticed it during the first part of my ride and obviously I couldn't resist taking a picture of it.
Ride Stats

: 62K and 1035 heightmeters in 4h05mins
5840,5/56690
20-07-2008, 15:46 geschreven door Big Bad Wolf
18-07-2008

Exploration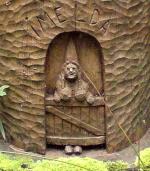 After a days' rest I was eager to get om my bike again. The weather was overcast but it looked like it would remain dry. Didn't feel like riding on the road, instead I took the Moots out for a bit of exploration in and around the Dyleland area. I had read about
Ad Wouters sculptures
in the Heverleebos and Meerdaelwoud so I wanted to check some of those out - again. I started out into the Heverleebos and rode up to the Arboretum where I saw the first of his sculptures. From there I made my way over to Oud-Heverlee and the Dyleland area. In Korbeek-Dyle I entered the Doode Beemde . This is a wet area surrounding the river Dyle. It was quite manageable despite the rain of the last days. But that rain was often just a few drops of light rain, as it would turn out not enough to really create deep mud. After crossing the Doode Beemde I rode over to Neerijse where I did a nice loop into the Margijsbos.
Until now the ride had been quite flat but now the heightmeters were beginning to add themselves on my Polar and in my legs. Discovered some nice singletracks and then rode over the Smeysberg and into the St Agatha Rode bos. From there I dropped into Eerken and rode up the long hollow road into the Bois de Laurensart. Quick downhill into the field that lies in the middle of this forest and then I took the climb following the Overijse route. Some more exploring towards Gastuche and then straight through the Bois de Laurensart back down towards Florival. Here I climbed the slope towards La Malaise before dropping into Pecrot and back out of it along the railroad and then up into the Bois de Beaumont. From here it wasn't very far to the Meerdaelwoud where I first stopped for a drink at the Hertebron before climbing up towards the Kluis area. I crossed the Naamsesteenweg to have a look at some other Ad Wouters sculptures in the Walendreef. A fine ride and I passed some areas I hadn't been in for a while. The pace was relaxed and I only fell a few raindrops throughout the entire ride.
Ride Stats

: 62K and 730 heightmeters in 3h34mins
5778,5/55655
18-07-2008, 17:08 geschreven door Big Bad Wolf
16-07-2008

For a few heightmeters more. Part II : Accro Bike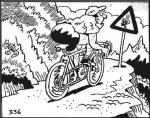 This morning I had an appointment with my friend Roger to ride the Accro Bike - or parts of it. Unfortunately when Roger arrived at my place it had started raining. I'm not too fond of starting out in the rain plus I still felt tired from yesterdays' ride. So Roger had to ride on his own, since he could not ride in the evening - the weather forecast called for drizzle in the morning and the early afternoon with dryer weather coming in later in the day. After the Tour de France finish I checked
Meteox
for the current rain forecast and all looked clear.
Around 5pm I rode out, very careful to warm up my sore legs. When I arrived in Grez-Doiceau I set on the Accro Bike track in the reverse direction. The rain didn't leave to many puddles, except for some place in the forest. The weather was still overcast so visibility was not high under the leaves either making some parts very dangerous ro ride.
Ride Stats

: 65K and 935 heightmeters in 3h42mins
5716/54925
16-07-2008, 22:56 geschreven door Big Bad Wolf
15-07-2008

Nandrin White and Red and some extra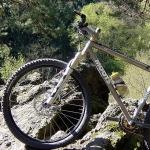 Today I was set to go to Nandrin. A little village a few klicks south-east of Huy where I know this beautiful loop local bikers conceived more than 10 years ago. No-one ever does these loops anymore because the signage is as good as gone and the trail maps cannot be had anymore. Still, I HAVE the trail maps AND the white and red loops are engraved in my memory. The trails are a mixture of forest and field roads, sometimes very rocky, sometimes rooty and always tricky and treacherous. The combination of the two loops yields around 48K and some 800 heightmeters. During my last visits I had noticed some newer signage, Red and Yellow ADEPS signs which might prove interesting to know where they went to. So when I crossed some Green Adeps arrows today I decided to try and follow them to see where they went.
Tavier Intermezzo:
I was lucky because after only a few kilometers I was at the starting point of this green route. It turned out to be the little village of Tavier. Together with neighbouring Anthisnes they have set up quite a few walking and cycling routes. The Green turned out to be the most interesting ones - getting 3 on a scale of 3 - and with 17K it looked do-able. So I tried to memorize the first couple of crossroads and set out on that route. I took some pictures of the trail map for future reference. Sadly enough the markings were not very good.
At the first crossroads there was already nothing, except an empty pole where the signage used to hang. Damn ! Deciding it wasn't any use continuing I decided to study the route map at home, and come back when this map had been marked on an IGN map. That way I would have more chances of actually making the whole loop. So the Tavier loop is to be continued on another day.
Back to the Nandrin routes:
So I had to backtrack the Green route from Tavier to the point where it left the White Nandrin loop and continue on that one. The trails were remarkably dry - the occasional mudhole notwithstanding - and I was taking it easy enjoying the trails and the sunshine. The wind was blowing quite hard on the open spaces and I was glad to be in the forest from time to time. After the interconnection with the Red Nandrin route, just past Soheit-Tinlot, things get really serious. The route drops into Outrelouxhe and then disappears into some kind of crevasse formed by a little river. Here awaits the longest climb of the day. I have discovered that there are actually two tracks going up to the plateau so I usually do both climbs- yes I am a masochist. They put up a new trail map of this area - see the picture DCS00262 - and based on that I might even have another option to do a long steep climb. Another trail that waits to be explored. I take the first climb all the way to the top - it's very steep and very washed out but I make it. I then turn back and ride all the way down again , turning onto tarmac for the approach to the second climb. When I turn left into the forest and arrive at the bridge I normally take towards the other side of the river and the beginning of the long climb I get a big surprise. The bridge is gone, simply washed away during the heavy rainfall a few weeks ago. I have to take another approach and whilst doing the second climb I have all the trouble in the world to make it. There has been a lot of water here, all the sand has washed away between the stones and the rocks and the climb is very steep and now riddled with loose stones and rubble. You cannot make a mistake or you come to a standstill . I have to admit, I had to walk a short section on my second climb. On top I take a little break at the foot of a high voltage pylon before making the singletrack downhill towards the rocky outcrop overlooking Les Rochettes. I take a few pictures there as well.
More pictures from earlier rides in Nandrin :
CLICK
Ride Stats
: 61k and 1090 heightmeters in 3h57mins
5651/53990
15-07-2008, 00:00 geschreven door Big Bad Wolf
13-07-2008

For a few heightmeters more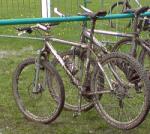 Wow, bright and sunny skies this morning. The KBC MTB club sent me a message yesterday if I wanted to come along for a recon of the far loop of our annual organised ride. Since it had been raining a lot and I prefer getting muddy close to home I decided to go with them, see how far we got and add some extra training effort afterwards. The 52K loop was the one we set out for. This year we will do our loop in the reverse direction, which makes for quite a change. Fast downhills become tough uphills and some of the trickier uphills now become tricky downhill sections. We were with quite a bunch and the pace was reasonably high. Yves, the track builder, showed us some interesting alternatives around Longueville and after about 2h45 they decided to call it a day and head for the Sports Complex in Haasrode. The trails had been wet but always manageable. Some parts a bit muddier than other but never too bad.
I still had a bit left so I when we reached Hamme Mille I decided to do some extra loops in and around the Meerdaelwoud. So I said my goodbyes and continued on my own. When dropping into Bierbeek via a hollow road I managed to flatten my front tyre whilst crossing a muddy section. Thats my first offroad flat this year. Put in another inner tyre, got my turbopump out and I was away in 10 minutes. My goal was initially to ride 60K but then I decided to make it an even 1000 heightmeters which meant I had to do a good part of my Meerdael Loop. Had to stop at the Hertebron to refill my drinking bottle. The cool water was very refreshing. By now, there were some clouds gathering and I wouldn't be surprised if it rained later this afternoon.
The Moots' crank was making creaky noises again - Filip Sport is looking for a replacement XTR bracket- but for the rest the bike performed as usual, flawlessly. The extra braking power - as opposed to the V-brakes on my Litespeed - is a blessing when you are getting more tired. Also, the Fox fork is a LOT stiffer than the SID on the Litespeed, which makes for very precise cornering and no twisting when taking tight turns on singletrails. Tomorrow is my birthday - and I'm going to treat myself to a rest day - and I would like to go to Nandrin this week. The weather forecast calls for rain from wednesday evening on, so I have either thursday or wednesday to do Nandrin. After that I would love to go to Theux - either with the Moots when it remains wet, or with the Merlin which I'm aching to try out for further rides before the big rides in August arrive.

6.30pm : After a good rinsing, cleaning and general checkout the YBB is ready for its next ride. I cannot stress the importance of regularly cleaning your bike. Not after every ride, obviously , but most certainly after a muddy and/or heavy ride. Cleaning the bike helps to discover eventual problems. Also, a clean bike is much more fun to ride with - for as long as it stays clean of course. I also fixed the flat tyre, and put the spare one back in my backpack.

Ride Stats

: 83K and 1030 heightmeters in 4h30mins
5590/52900
13-07-2008, 18:37 geschreven door Big Bad Wolf
12-07-2008

Chapel Lane

Another day where scattered showers ruined it for the bikers. I had to wait until after the Tour de France was in before the skies seemed to relax into just menacing clouds. My plan was to do a long offroad ride today but that didn't go through. Instead I opted for a road loop. I followed the Red Bloso road route which takes me over Sint Joris Weert, Sint Agatha Rode and Ottenburg to Terlanen. There I had to leave the loop because there was a road race taking place. So I veered to the left towards Tombeek and Overijse. In Huldenberg I re-connected with the remainder of the loop which brought me over Neerijse and Heverlee back to Blanden.
Along the way I spotted a few chapels and decided to take some pictures. Not out of religious viewpoint but just because they are what kept Catholic Flanders together in the times before internet. The loop I did is pretty hilly and some of the hills are of the short and steep kind. Nevertheless I managed to keep my heartrate well down with a max of 130 and an average of 105bpm. Not bad considering the average speed which was 23kph.
Ride Stats

: 62K and 520 heightmeters in 2h41mins
5507/51870
12-07-2008, 21:28 geschreven door Big Bad Wolf
11-07-2008

O2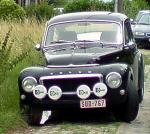 Another day with a very active cloud cover although it stayed dry. Started again around 11am for a nice little tour including Huldenberg, Overijse, Maleizen and down to the Genval lake. From there up again to Rosieres and then over Tombeek to Wavre. Here I stopped by in the O2 Bikers offices to have a chat with Olivier. We are going to place an order for a Moots YBB rear suspension rebuild kit - he also has an YBB and has been gathering some other orders. To lower transportation and customs costs we will combine the orders.
It was nice meeting him in person and having a chat about front suspension and other bike-related stuff. Considering front suspension, I was inclined to go for a DT Swiss XCR80 but it seems more sensible to wait for the new SID World Cup instead. The DT Swiss is not as stiff (it is light at 1360g) as the new SID and the workings also leave things to be desired. Furthermore, at 899€ it is way too expensive compared to more performing forks from other branches. Its low weight seems to be its only benefit.
After our chat I rode home over Ottenburg, Pecrot and Nethen. If the weather stays like this - dry and cloudy so not too hot - you won't hear me complain.
Ride Stats
: 62K and 615 heightmeters in 2h39mins
5445/51350
11-07-2008, 15:38 geschreven door Big Bad Wolf
10-07-2008

Multidirectional wind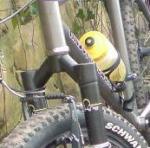 Wow, it's july and yesterday it didn't stop raining. Some geezer in the newspaper said that this is quite normal for july. yeah, let's put HIM on a bike for a couple of hours and we'll see how normal he will think it is after that.
Damn, I should be doing 3-4 hour rides in the Ardennes now, not peering to the sky for a ray of sunshine to make a quick dash on the road.
Oh well, this morning it looked quite good, so I set out for a small loop, accompanied by some scattered drops of rain and a menacing sky. As I reached Bertem I added another loop over Leefdaal and Neerijse, and upon reaching Sint Agatha Rode I felt confident enough to add another loop over Hamme Mille, Beauvechain, Opvelp and Bierbeek. So I got a nice little ride in at a good pace. Saw a nice little baby donkey in Bertem and of course I couldn't resist taking a few pictures. Hope you enjoy them.

The wind seemed to be blowing out of 3 directions today, and it was quite fierce as well. This meant that only one fourth of the ride gave me the impression to have it blowing in my back. But what a nice feeling that was.
Ride Stats

: 60K and 395 heightmeters in 2h27mins
5383/50735
10-07-2008, 15:19 geschreven door Big Bad Wolf
08-07-2008

Brabant Walloon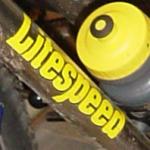 I had to wait intil 6pm before the atmosphere seemed to stabilize itself. It had been raining for short periods during the whole day and the wind was fierce at times. I took the Litespeed because I wanted to explore into Brabant Walloon via offroad tracks. I set out and contoured Meerdaelwoud over its Northern edge until I entered it just past the Blanden graveyard. The trails were moist but not muddy. My skinny 1.8 Nobby Nics found all the traction they needed. I set out towards the little chapel in Nodebais , crossing Valduc , Hamme Mille and Tourinnes-la-Grosse. From the Chapelle Gosin I rode in the fields towards the Bois de Linsmeau, taking the technical climb from Gottechain upwards and then dropping down towards Cocrou. From here I took the long sandy climb up La Tienne towards Heze. In Heze I took the direction towards the Chapelle du Cheneau where I had a little snack.
Ride Stats
: 63.5K and 785 heightmeters in 3h35mins
5323/50340
08-07-2008, 23:03 geschreven door Big Bad Wolf
06-07-2008

16th Meerdael Classic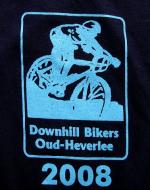 Left home at 7.10am to ride the short distance to the start of the Meerdael Classic, 16th edition. This traditionally takes place at the Football terrain of the 'Zwarte Duivels' in Oud-Heverlee. I was pre-inscribed for the 100K - the golden distance - so I was prepared for 5 hours of fun and enjoyment on my bike.
The Ride:
At 7.30am I was ready to roll. The track was in the opposite direction from previous years and they also promised some new sections. It started out easy going down towards the Zoete Waters and then ondulating into the Kouterbos towards Sint Joris Weert. Here a nice singletrack section was waiting for us before we made our way towards the Kluis area for a first climb where the chain had to go on the lowest gear. As usual I started out easy to get a good warmup and feel how the legs were. After the climb followed a tricky downhill - on the Blue BLOSO route towards Nethen. We crossed the road and made our way towards the Bois de Beaumont, again via a narrow track, this one between two fields and very demanding because it was slightly offcamber and sported some ruts. Following the railroad track towards Pecrot we were in for a nice treat here. First uphill towards the Chapelle Robert, zoom down into Pecrot and then the famous railroad singletrack was ours to experience. At the end of this track we had to climb all the way up to the plateau again, only to turn twice to the right and come down again, this time via a nice bermed trail the local freeriders use. After this we crossed the railroad down at Florival to make our way towards Ottenburg. Here they surprised me a first time by offering a track roughly following the river Dyle back to Pécrot. It was a little wet here but not muddy. All was very well manageable, surprisingly good even after yesterdays rain. Then we rode in the direction of Sint Agatha Rode for an easier part of the loop taking us all the way to Neerijse. Making our way towards Huldenberg we were offered some nice tracks - some very steep ones as well - taking us up on the Smeysberg. I was just beginning to wonder whether I missed the first rest stop when I spotted a sign telling us it was only 1K away. Great, but after 31K that is a bit on the long side.
From the first reststop we dropped down a sandy road - with danger sign - to make our way into the Sint Agatha Rode bos. First via a nice singletrack between the meadows and later up on another track I didn't do before. Steep, narrow, wet and slippery and with barbed wire at both sides the preferred direction here is uphill. Which we did. We then made our way up to the little Chapel where we turned right - crossed the road towards Ottenburg and made our way down another fast singletrack only to climb steadily back up towards the Kouter. This part was on the Overijse BLOSO routes , but in the reverse direction. After Kouter, the 100K turned right towards the Vetsaart and further on into the Sint Agatha Rode bos again, where a steep downhill crowned a very nice passage through this protected area. Then it was time to make our way towards Ottenburg. A great and very difficult climb - I made it the last time but this time it was too slippery - over stones scattered freely and offering hardly any grip. Steep as well of course. I don't think a lot of people made this. After that we made our way towards the Noir Epine where we turned left again for some field roads taking us back towards Ottenburg where we were treated to a great descent along the BLOSO route - again in the reverse direction - and further along the edge of the field towards the second rest stop.
After this the long climb up towards the Tomme made us quickly digest our food. Great downhill towards Gastuche and back towards Archennes via de Chateau de la Motte. In Archennes the technical climb up the Hézidelle tested us on riding technique uphill. The sand was wet though so it was possible to make the climb without too much trouble. We know made our way towards Bossut for what would turn out to be an easier part of the ride. Less climbing, more field tracks but with still some nice challenges along the way. Amongst others a tricky downhill north of Grez Doiceau and a technical climb over roots leading into the Bois de Linsmeau. Then we looped back towards Bossut to find a thrilling descent over cobbles taking us to the 3rd rest stop just south of Nethen . This one was very crowded - possibly because all distances passed here. I had upped my speed with the passing of the kilometres and was now actively trying to follow faster riders that passed me. This took my average speed up suite nicely. We were now taken back towards the Meerdaelwoud for a passage along the Warande Ponds and after that the crossing of the Naamse Steenweg and a climb up towards Valduc. Here the 100K riders would split off from the lesser distances for a loop taking us more or less around Beauvechain. This also proved to be a loop offering not too many heightmeters, which obviously was good for the average and also clement on the legs for those who were starting to feel the fatigue. At the little Chapel in Nodebais a 4th and last rest stop was offered. Manned by women, this was obviously my favourite. I asked and received some oil for my chain and took a last offering of banana, cookies and sports drink. With a full stomach I set on for the last 16K. The drop into Meerdaelwoud offered another patch which might be called muddy but then we rode back in over the Mollendaaldreef and the Weertsedreef. So no more challenges except for the part in Vaalbeek and an ultimate little loop along some narrower tracks before rejoining the starting area. An Alpro drink was gladly received and I went into the Canteen to collect my T-shirt. The Moots had to wait in the garded bike park for a few minutes.
The Lowdown:
What I liked:
+ Great trails, with attention to lesser visited tracks
+ the region and the use they made of what is offered
+ emergency numbers provided
+ dangerous downhills and road crossings well marked
+ distance splits well marked
+ arrowing impeccable
+ 4 well-stocked rest zones - lots of choices
+ very friendly people at the rest stops
+ free T-shirt when entering the 100K with pre-inscription
+ all this for only 9€ (10€ if you don't have a licence)
What I did not like:
- the section around Beauvechain not providing any challenges
- spreading of the 1st rest stop was a bit off.. at 31K this was too late into the ride
Synopsis:
A very good ride, the first half certainly being more demanding than the latter part. Although this was demanding too, depending on the speed you made. Some very interesting new tracks I learned today. They could have made it tougher if they had descended south of Grez instead of opting for the loop around Beauvechain. But perhaps this would take them too far from the Meerdael area and this IS the Meerdael Classic after all. Arrowing was flawless all along the 100K, splits were very well marked - before AND after the actual split.
The weather was great as well - 18 degrees average temperature, sunny and just a bit of wind on the plateaus coupled with the amazingly rich biking regions we crossed today provided the right ambiance for a great couple of hours on your bike.
The Bare Facts:
Profile of the Ride
Map of the Ride
Organisers Website
Ride Stats

:
Meerdael Classic: 100K and 1155 heightmeters

total distance today

:
110K and 1245 heightmeters in 5h22mins
Hill Factor of the Meerdael Classic:
11.55
5260/49555
06-07-2008, 00:00 geschreven door Big Bad Wolf
04-07-2008

stuff to change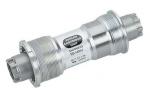 Rode to Filip Sport with the Hilset this afternoon to have him check out why my rear derailleur won't shift properly. Turns out the cable isn't running smooth anymore and it turned out impossible to remove the cable from the shifter. So I have to go back when he has a little more time. It's still the first cable so I shouldn't be too sad about it. Its been on that bike since it was originally mounted in May 2005. Furthermore I've noticed the bracket om my Moots (a 2004 Shimano BB M952 XTR) has developed some play. This also results in it making some noises. Another thing that has to be replaced soon.
I rode back the way I came, over Maleizen, Tombeek and Terlanen. The weather was partly sunny and with temps in the 24 degrees C warm enough without being hot.
Ride Stats

: 49K and 305 heightmeters in 1h56mins
5150/48310
04-07-2008, 21:46 geschreven door Big Bad Wolf
03-07-2008

I'm tellin' ya dude, its gonna rain!

Yesterday saw some thunderstorms and it rained a bit last night as well. So when we rode out with the KBC MTB club to recon the farthest loop of our annual Organised ride, I was curious about the state of the terrain. It turned out to be surprisingly dry. We rode towards Biez and there set out on the loop. Yves, the guy who plots the loop each year, made me discover an interesting alternative downhill in Biez. That will save me from the stairs of doom, but the alternative is also not without danger, it is rather steep and has a few corners with moss-covered concrete which makes it slippery when wet. But the rest is a nice little track. When we rode along towards Heze I discovered some menacing clouds on our right, over Bonlez . I pointed it out and saw the veils under the clouds - this meant rain. If course we were close to the fathest point on the loop, so no use turning back.
And indeed, a little later, during the sandy climb in the Bois de Glabais it started to rain, and quite hard as well. Those who were fortunate - or smart - to have one with them, donned their rainjackets. We made it to the edge of the forest but while the others rode on, I chose to wait until the worse was gone. Frank stayed with me. he had forgotten his rainsuit so decided to wait as long as possible in the hope that the rain would pass. After a while it lessened a bit and we rode on. The narrow concrete track had turned into a river and we got wet from below as well as from above. We decided there and then to ride home over tarmac roads. In Heze we stumbled upon the rest of the gang and we rode like men possessed to get home as fast as possible. Too bad for the recon ride, but we can surely do the rest of the loop another thursday.
Ride Stats

: 44k and 455 heightmeters in 2h08mins
5101/48005
03-07-2008, 21:13 geschreven door Big Bad Wolf
01-07-2008

Warm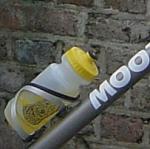 30 degrees C today, and a lot less wind. So I waited until 6pm to ride out but it was still very warm. I turned immediately into the Meerdael forest which was nice and cool. Lots of bugs flying around so I was general with the Deet spray. Made my way towards Nethen to check out the jungle hollow road. Well, it was dry but very washed out. Deep gullies made it impossible at times to keep on riding. I had to dismount a few time and lift my bike out of a rut or over some sandy boulders. Other parts were fine but demanded a lot of determination, trail insight and just plain luck to keep things rolling. Upon emerging from the hollow I rode towards Bossut and then made my way down along another hollow road, this one very sandy and I needed to keep the momentum high just to keep rolling. Up again towards the football field where I checked my Moots because the cranks were making a ticking noise. Everything seemed fine from the outside so it must be the 2003 XTR crankshaft nearing its end of days. Mmm, it will not be easy to find a replacement.
After Archennes I climbed back up to la Malaise , down into Pecrot and up again towards Nethen. Down into Nethen and then along the railway towards the Beaumont forest. Down into Fontenelle and then up towards the Herculessalon in the Meerdaelwoud again. A little pause next to the Ponds near the Kluis and after that another climb up to the Nethense Baan. From there I was gently riding home. At home I put some oil on the crankshaft in the hope that it will stop the creaking, but I suppose I better contact Filip Sport for a new one.
Ride Stats

: 31K and 395 heightmeters in 1h45mins
5057/47550
01-07-2008, 21:08 geschreven door Big Bad Wolf
29-06-2008

Haasrode recovery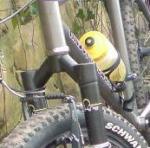 Just an easy ride along the Haasrode Tour today. Weather was the same as yesterday minus the rain but with the wind blowing strong from the west and the sun hiding from time to time . In Beauvechain I cut the Tour short to make it an even 50K - or almost. With an average heartrate of 97 this was indeed a very good recovery ride for me. Took a few pics of ondulating fields near Hoegaarden.

Ride Stats

: 51K and 415 heightmeters in 2h18mins
5026/47155
29-06-2008, 14:04 geschreven door Big Bad Wolf
Gastenboek./.Guestbook
Druk op onderstaande knop om een berichtje achter te laten in mijn Gastenboek. / Press the button below to write in my Guestbook.
Email Me
Press the button to send me a mail