Tales from the Woods
15-10-2009

Haasrode Toer
Freezing last night and still that cold northern wind blowing. I waited until 1pm to ride out for an easy recovery ride. I decided to do part of the Haasrode toer, which brings me to Haasrode, Bierbeek, Neervelp, Willebringen, Oirbeek, Hoksem and then back over L'Ecluse and La Bruyere. Here I decided to ride in over Beauvechain and Hamme Mille. A good ride with the Litespeed on road tyres. I have decided to treat the Hilset to a new crank. This will consist of a Shimano M960 XTR crank, Hope ceramic or Chris King bearings and Specialités TA C116 chainrings. So its bye bye to the Tune Fastfoot which has served me well but also presented a fait bit of annoying side-effects like loosening crank bolts and a shifting axle.

Ride Stats : 51K and 390/455 heightmeters (Polar/Garmin) in 2h21mins

8144/83375

15-10-2009, 17:02 geschreven door Big Bad Wolf
14-10-2009

Pietrebais 54K TT 2009
A bit frisky this morning so I waited until noon to ride out. The weather was sunny but rather cold. Riding up to Pietrebais I had the northeasterly wind more or less in my back. Which was fine because I needed the time to warm up a bit. The Pietrebais TT was held a couple of weeks ago but I couldn't attend so I was glad to be able to ride it following the gps track someone mailed me. Thanks for that !
I have ridden the Pietrebais TT before , but then it only was a 45K affair. Even then, the trail builder surprised me with a lot of nice trail combinations and a thorough knowledge of the area. So I was eager to ride this one, a full 54K and announced to be around 900 heightmeters.
As it turned out, it was even a bit more, and thats exactly how it felt in my legs as well. The start is relatively easy on the legs with a long steady uphill. Care has to be taken. Even though it hasn't rained for a couple of days the trails underneath the trees' green clover are wet and slippery. Once in the fields things dry out and before long I'm back riding downhill towards Pietrebais. Crossing the "rue du Fond de Village" and I'm on another uphill leading all the way to the outskirts of Roux-Miroir. The trail then turns back towards Pietrebais for a nice loop including some singletrails along the forests' edge and between two green fields in a valley. After that it points me towards Longueville. A first passage next to the Chapelle du Cheneau. Now follows a very nice and difficult loop taking me towards Chaumont-Gistoux. I know the area here very well from all my Accro Bike adventures and other trailbuilding duties. Good thing because that way I can easily predict where the GPS wants me to go. The Bois de Chaumont is a real maze to the unwary. The trail builder succeeded in making a very good and consistent loop here. With some steep descents and a hell of an uphill. The fact that a recent thunderstorm has washed out the trails didn't help either. But I'm glad to report I could ride it all. The heightmeters are added liberally in this area and the track slowly loops back to the west and towards Bonlez. A nice long climb and then a difficult descent into the Bois de Bonlez. The trail becomes a rivulet and remains so for 500 metres. Down past the rose fishery and then upwards into the Bois de l'Etoile. Again I zoom down deep into the valley and then turn right for a long climb that brings me from 60 metres all the way up to 145 metres and back to the Chapelle du Cheneau. From there its inevitable that the trail veers down again, this time towards Lower Heze and Grez-Doiceau.
Next comes the climb to the church of Biez, a tough cookie along a singletrail that becomes steeper and steeper. Then the track drops down again on some cobbles and another narrow singletrack brings me back up ; in Heze this time. From here the trail goes towards Cocrou in a long sandy downhill through a forest. In Cocrou I cross the busy N91 and another cobbly climb brings me upwards into the Bois de Linsmeau. A track alongside the forest edge, sometimes a bit muddy delivers me into the fields where the wind welcomes me straight in my face. I pass the landing lights of the Beauvechain military base and a couple of Marchetti SF260s and an Alpha Jet amuse me by passing over my head and landing on the strip. No F16s today.
The trail now descents back towards Pietrebais, through a nice but slippery hollow road in a forest. But we are not there yet. Another climb awaits, out of Cocrou and ultimately into the fields south of Pietrebais. A great singletrack then drops me into Pietrebais where a last and steep climb - on tarmac this time - takes me north of Pietrebais again. Turning to the right and easing down on tarmac I am back before the Girls' School where my ride started a couple of hours ago. The numbers are 54,2K and 935 heightmeters. I uploaded the GPX track to EveryTrail. You can check it below.
From Pietrebais I ride back home, through Grez-Doiceau and I can't resist taking the difficult climb up to Gottechain. The trail next to the Gottechain church is completely washed away and I have to walk a couple of metres. Next down into Hamme Mille and into Meerdael Forest to complete this 5-hour ride.

Ride Stats : 84K and 1080/1155 heightmeters (Polar/Garmin) in 4h56mins

Pietrebais TT 54K 2009 at EveryTrail

Map created by EveryTrail: GPS Community

8093/82920

14-10-2009, 20:49 geschreven door Big Bad Wolf
12-10-2009

Nightride reridden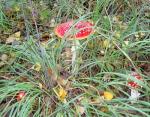 Today I wanted to re-ride last saturdays' Nightride. That ride was a great sampling of what Meerdael Forest has to offer and obviously, I had the GPS track now. So I set out from the CC The Borre in Bierbeek and did just that. The trails were still moist but one advantage you have during the day is that you can oversee the complete trail and point your wheel in the dryest direction. My GPS surely had some troubles last saturday. I noticed this because the heightmeters were way off, but also at some points it placed me on another trail as the one I actually was riding on. I'm thinking perhaps in the evening there are less satellites on the horizon, making the error in position bigger than during the day. I cannot explain the missing heightmeters, on the rides' profile there it seems that during the last hour the height only varied by 10 to 15 metres. Today the recording went fine and I had the correct amount of heightmeters. I am bound by secrecy where it concerns the track but I can make your mouth water by showing the profile. I stopped along the way to take some pictures. The sun was out and even though there was a cold northern wind blowing I was protected by the forest. The average temperature was around 14 degrees C, just enough for an enjoyable ride.
This week is the Week of the Forest, and the trails around the Kluis were crowded but everyone was very friendly to the other , each enjoying the forest in his or her own way. I already mentioned it last time, but I am very impressed by Solo's ride. I recognize a lot of tracks out of my own Meerdael adventures but there are also some new connections he made that make his ride stand on its own. I'm told he also has an XXL version , close to 80K and 1200 heightmeters, which is quite impressive. Can't wait to ride that one and compare it with my own Secret Meerdael ride, which stands at 62K and 1100 heightmeters in its last form.

Ride Stats : 51K and 540/580 heightmeters (Polar/Garmin) in 3h00

8010/81765
12-10-2009, 18:49 geschreven door Big Bad Wolf
10-10-2009

Meerdael Nightride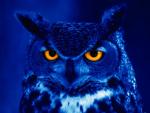 A lot of rain last evening and also during the day, so I was a bit hesitant about going to the nightride that was organised by Stef 'Solo' Reynaerts. Planned and on the 4Bikers.be website, a lot of people who initially agreed to come didn't fancy riding in the mud and cancelled. But when around 3pm the rain stopped and the sun came through I thought by myself 'why not' and decided to go. Had to return when I was halfway to the starting point because the mudfender I mounted on my front fork clashed with the Fox RLT 80 . It touched the forks bridge on compression. So I turned around and took off the front fender, and then rode towards Bierbeek and The Borre were the start of the ride was.
Stef was there, as well as Magura and Magura senior, Fully Fetzl and I believe the sixth was Supernaut. The ride was very good. A lot of twisting and turning, with only the occasional screech of an owl and the rustling of an escaping roedeer to break the silence of the forest. The heavy rains had left a lot of deep, washed out ruts so care had to be taken in the descents. Fortunately you don't see most of the dangers in your cone of light, so you don't have to worry about them either. I used the Lupine tesla 4 which behaved flawlessly. I had it on the middle stand which should last for 6 or 7 hours. Even then I heard remarks that it was very bright. I had to react with catlike quickness a couple of times when my front wheel hit a log, or skipped into a rut I didn't see. Also puddles are sometimes a lot deeper than you think and this takes the speed out of your bike very quickly. Some 38K and 400 heightmeters later we were back at the starting point. No mechanicals, no falls, 6 experienced mountainbikers who enjoyed a great ride in the dark, wet and silent forest. The smell of the wet pines was overwhelming and my bike now looks like it has been dragged through a mudhole - which, come to think of it , is more or less correct.
Still the overall impression was that it was not as wet as I had expected. A couple of puddles yes, some a bit deeper than others but for the rest just an overall dampness of the tracks , nothing more, nothing less. My GPS had less heightmeters than my Polar, which is quite strange. But the Polar only had 25.5K recorded since the speed sensor looks like it needs a new battery. The sensor died 1h30 into the ride. It did record the time, heartrate and heightmeters though so if you couple both instruments, and my Classic Cateye Enduro 2, you get a good idea of the rides' length and difficulty.

Ride Stats : 54K and 565/375 heightmeters (Polar/Garmin) in 3h12mins

7959/81185
10-10-2009, 00:00 geschreven door Big Bad Wolf
09-10-2009

Mustang

Due to the ongoing troubles with the Tune crank on my Hilset, I decided to set up my Litespeed with the road wheels and ride over to Filip Sport. The Hilset will have to wait until I have a solution for the shifting axle. I noticed an interesting Shimano M960 crank lying around at Filips' and decided to ask its pricing. If Tune does not deliver by this weekend I think about cancelling the order and put another crank on my Hilset. Shimano XTR has never failed me - I have a 2000 M952 XTR version on my Moots and a 2007 M-970 XTR crank on my Merlin.
I will not moan about Tune anymore, people who read this blog frequently will know about the ordeals I had to go through. There's a price to be paid if you want light and flashy stuff.
Riding along in Maleizen and just entering La Hulpe I noticed a nice Ford Mustang. I have no idea what country the number plate is from but the car sure was nice, a real muscle-car by the looks of it. Nice color too.
Riding back the clouds were becoming more and more covered, and sadly more rain is forecast for this night. I would like to do an offroad ride tomorrow evening so lets hope it doesn't rain too much.

Ride Stats : 52K and 330/390 heightmeters (Polar/Garmin) in 2h17mins

7905/80620

09-10-2009, 17:10 geschreven door Big Bad Wolf
08-10-2009

When it rains it pours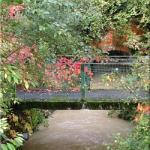 Yesterday evening saw the passing of very violent thunderstorms. It rained incessantly from 7pm up to 10pm and the thunder and lightning was really bad. It rumbled on until way past midnight.
This morning I took the Hilset out and when I was making my way past the Zoete Waters and further on to Nethen and Tourinnes, I couldn't help but notice the damage that had been done by the water. At some places they were still cleaning up the streets and the rivers and rivulets were all filled to the brim. I stopped at some places to take some pictures.
I had to stop around the 25K mark to knock my Tune sixpack back into its place. This might very well have been the last ride with this crankset. I've been waiting for 3 weeks now for replacement bearings and quite frankly I just about had it with Tune. The only real advantages are that the crankset is very light, pretty to look at and that the titanium triebtreter chainrings seem to last forever. But without a dealer in Belgium getting replacements is a tedious process. All this has prevented me from making longer rides with this bike for the past weeks. I am looking at alternatives, including a new crankset alltogether.
The weather was dry and with temperatures around 15 degrees and a nice sunshine it was fun being out. But more rain is forecast and the offroad is pretty muddy at some places.

Ride Stats : 36K and 230/275 heightmeters (Polar/Garmin) in 1h40mins

7853/80230
08-10-2009, 14:05 geschreven door Big Bad Wolf
07-10-2009

Between two fronts
Yesterday saw a whole day of rain, but this morning was dry and before it started raining again I decided to ride out for a quick ride on the Hilset. Just my shortest lap riding over Bierbeek, Opvelp, Beauvechain, Tourinnes and Hamme Mille and then back home. In Tourinnes I took a picture of the church that gave the town its name. Its still being restored but the main tower is already out of the scaffolding.

Ride Stats : 25,5K and 160/190 heightmeters (Polar/Garmin) in 1h10mins

7817/79955
07-10-2009, 12:59 geschreven door Big Bad Wolf
05-10-2009

Meerdael Perimeter in light to moderate rain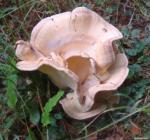 This morning saw some light rain that died out towards noon. When I left it rained ever so slightly, but I still wanted to get a ride in because more rain was forecast for the afternoon. Sabine, the VRT weather person, spoke of light to moderate rain, between 5 to 10 litres per square meter in some regions. That is no doubt great news for farmers and all those pining for rain since last july. In fact, I can't remember more than an hours' worth of rain in the last 2 months.
I decided on the Meerdael perimeter ride, staying as close as possible to the forest edge whilst following double- or singletrack roads. All this in an easy tempo, to recuperate from last weeks rides. Before long, things got darker in the forest and indeed the rain started to fall. A light drizzle at first and with the thick foliage still in place it didn't bother me much. The raindrops were scarcely reaching the forest floor.
Whilst I was reaching Valduc I could hear the sound of the rain on the leaves, it was starting to rain now. Sometimes a gust of wind made the trees shudder off the raindrops but still the roads were pretty dry. When I reached Sint Joris Weert and was about to enter the Kouterbos I decided to ride home though. The rain was not lessening like I had hoped and the roads were becoming wetter and wetter. Nevertheless I got in a good easy ride, but I do need to wash the Moots clean, because the specks of mud had covered it from the wheels up.

Ride Stats : 22K and 215/300 heightmeters (Polar/Garmin) in 1h22mins

7791/79765
05-10-2009, 15:17 geschreven door Big Bad Wolf
04-10-2009

Green and Red Meerdael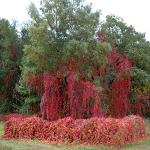 A little bit of rain last night, nothing much to worry about but this morning it was still grey and rather cold. Left home to pick up on the Red Meerdael BLOSO route. The plan was to complete the Red, make the connection towards the Green via the Blue, complete the Green and then return home. I started out easy in a dark and damp forest. The tracks were moist but not wet. Lets say the dust was gone, in some places it didn't even sem to have rained at all. A little bit of an extra loop near Valduc and soon I was on my way towards the starting point of the left in Bierbeek. Took a couple of pictures of Meerdael Forest when the sun peeped through the clouds.
I usually don't pass the start near the Borre in Bierbeek because there is a much nicer little track running parallel to the tarmac road that passes the start of the Red route. A little further the track joins the cobble road just before this turns right towards Mollendaal. Then follows the long climb back into Mollendaalbos and towards the highest point in Meerdael Forest. Reaching the point where I got on the Red route I hd to do a little section again before reaching the junction where it meets the Blue route. Following that until you reach Vaalbeek. Here I got on the Green route. This is a lot less hilly and follows some broad doubletracks into Heverleebos. The tanktrack alongside the E40 ws completely dried out, a sight seldom seen. This enabled me to drive straight through all the swooping pits. Normally you have to steer around down, lest you want to get wet. The long section in the Dyle valley towards Korbeek Dyle enabled me to cruise and enjoy the landscape. Coming back towards Oud-Heverlee I completed the green to arrive back in Vaalbeek. A nice and relatively easy ride with an average temperature of 13 degrees C. I believe autumn is well and truly upon us now. I would like to go to the Ardennes somewhere this week but judging from the weather forecast picking the right day may not be obvious.

Ride Stats : 51.5K and 390/500 heightmeters (Polar/Garmin) in 2h41mins

7769/79465
04-10-2009, 15:12 geschreven door Big Bad Wolf
02-10-2009

Meerdael Blue BLOSO and Overijse BLOSO routes complete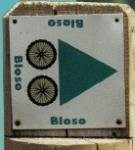 A couple of days' rest because I had a severe case of saddle soreness but today I decided to ride out anyway. Still not fully healed and the pain was the main reason I didn't do the Meerdael BLOSO routes completely but opted to do only the Blue. The more hillier of the 3 anyway. I rode towards the Zoete Waters and started there on the Meerdael Blue. One climb and a big descent later I was in Sint Joris Weert where I turned towards Sint Agatha Rode to make the connection with the Overijse '2 Valleien' BLOSO routes. The 2 valleys obviously refering to the Ijse and Lasne (Lane) valleys. I did a little extra loop in Sint Agatha Rode, with a nice singletrack between the houses and then I was in the Zesdagmaalstraat, where the Overijse Red passes. The tracks were extremely dry and dusty so I had no trouble at all except preventing my tyres to wash out in the turns and getting caught in dried-out gullies and ruts.
It took me 1h50 to complete the 32.5K of the 3 Overijse routes and returning in Sint Agatha Rode I made the connection back towards Sint Joris Weert following the yellow arrowing. Returning on the Blue Meerdael I immediately was in for a long climb out of Sint Joris Weert. This blue route is the more hilly of the 3 and offers 2 big climbs and a nice flowing descent towards Nethen. The descent was almost done without hitting the brakes. The long uphill alongside the Nethen wall was made more difficult by the sections of loose sands, draining my legs of energy. By now I had decided to only do the Blue Meerdael. The pain whilst sitting on the saddle was still too much. If you add the Red and the Green Bloso routes in Meerdael you will reach the 100K barrier quite easily. I have done this ride a couple of times already - you can check the Blog entries of July 19th, 2007 and September 8th of last year. I have uploaded my GPS track of today to EveryTrail and you can check it out by clicking on the link below.

Ride Stats : 68K and 800/915 heightmeters (Polar/Garmin) in 3h42mins

Meerdael Blue combined with Overijse 2 Valley route at EveryTrail

Map created by EveryTrail: Travel Community

7718/78965
02-10-2009, 18:00 geschreven door Big Bad Wolf
29-09-2009

Exploration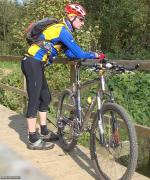 Around noon the sun was peeping through the cloud cover and I gathered myself on my Moots for an easy ride. I put a little more pressure in my tyres because I was going out for a mixed ride, some tarmac, some offroad. Starting out into Heverlee forest I came accross a slow-worm (Anguis Fragilis or Hazelworm in Dutch) lying in the middle of the track. Probably warming up a bit in the sparse sunlight. After having taken its picture I moved on for a big loop, taking small tracks and bigger ones. During these kind of rides I never have an exact plan, I just follow my front wheel. After a passing through Heverlee and the Arenberg campus I came in the area around the Bertem petrol station alongside the E40. Making a few loops over singletrails, then crossing the E40 and following the Green Bloso route towards Korbeek Dijle.
Here I disappeared into the Doode Beemde. We have seen a considerable amount of days without rain so I wasn't bothered about getting my feet wet. On the contrary, every trail here was dry and hard. Passing over wooden boardwalks that normally stand over moory ground, there was no water to be seen underneath . There were big groups of young juveniles with guides, they were probably busy cleaning up the area or attending an explanation about the Doode Beemde. Crossing the pastures I saw some beautiful brown cows grazing, some with calves. The tracks pass straight through their pastures, so I musn't forget to close the fences. Nearing Sint Joris Weert I decide to ride towards Pecrot and La Malaise. Further on towards Bossut and then down towards Hamme Mille. I see a big white church standing out against the horizon and realize the old church of Tourinnes La Grosse is out of its scaffolding. It has been getting a thorough cleaning since last winter and now the big tower is back in all its splendor. I decide to ride up to it and take a couple of pictures. Looping around it I managed to get a picture from high up on one of the surrounding hills.
My last couple of kilometers then bring me back along the Chapelle Sainte Corneille in Mille and into the Meerdael Forest. After more than 3 hours but with an average heartrate of only 105bpm I am back home with a nice distance under my belt. Now its time for a days' rest and perhaps later this week I might go to Nandrin or the like. The only factor seems to be the weather. It has been dry for a long time but it looks like it 'might' rain nearing the weekend. Just have to wait and see I guess.

Ride Stats : 84K and 425/540 heightmeters (Polar/Garmin) in 3h15mins

7650/78050
29-09-2009, 18:52 geschreven door Big Bad Wolf
28-09-2009

Accro Bike 55k Special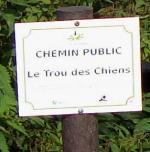 This morning saw a lot of mist so I had to wait until noon for the sun to come out. But then the conditions were ideal for a long ride. Not too warm and almost no wind. I decided to ride the 50K version of the Accro Bike, once an organised ride that was held in October and offered a 42K version, also as a chrono, and a longer 50K version. The version I ride dates from 2001 or 2002, after that the ride did not enter the Chaumont Gistoux area. In 2008 it was decided not to organise the ride any more. With the recent O2 bikers roadbook focussing on Grez Doiceau, I had not ridden the Accro Bike for a while. The O2 Bikers roadbook uses a lot of the same trails, but mostly in the reverse direction. It also offers some new trails, trails that I could use to make a special version of the 50K Accro Bike.
I started out as usual riding through Bossut and Archennes towards Grez Doiceau. The Accro Bike starts on the village square and then rides in a clockwise fashion through Biez, Cocrou, Pietrebais , Longueville, Chaumont Gistoux, Inchebroux, Bonlez and Dion Le Val. I added an extra descent over a singletrack in Pietrebais followed by a long ascent from downtown Pietrebais all the way up to the chapel in Longueville. From there I continued along the Accro Bike trail, descending into Heze and then clicking on the 42k version. I added and extra descent/ascent into the Gorge aux Loups , and then found a new trail in the Bois de Glabais, so that I didn't have to do the difficult - read, unride-able - sandy ascent. The new trail runs parallel to the sandy groove and is steep as well, but still manageable. A bit further, in Les Bruyeres I avoid the very steep ascent, taking a more moderate climb to reach the same connection in the Bois de Chaumont. When I climbed out of Bonlez, on a small tarmac road, a dog attacked me. Somehow it had escaped from behind its fence. It bit me but only superficially. I screamed my lungs out, partly to scare the dog, and partly to let go of my frustration towards the owners of the canine attacker. It didn't pursue me and after checking my upper leg I found nothing but some squeeze marks. No blood. So I decided to move on.
In Dion Le Val I also added a small extra loop , dropping down into the fields from the N25 and then turning left to ride back upwards towards the N25 again. Just before the tunnel I turn right and follow a singletrack that eventually reaches a long downhill into Dion Le Val. Another long climb into the Bois de Bercuit, followed by a downhill towards Gastuche. Back upwards on the same slope and after another downhill I'm back in Grez-Doiceau. The ride is 55K on my GPS and offers 900 heightmeters. Thats 5K and 100 heightmeters more than the original Accro Bike Trail. The dry conditions made it a breeze to ride it, taking into account that the relentless following of climbs and descents, some up to 27% makes this ride a challenge, both physical as technical. When it has rained you can add an extra hour to your total time, the trails become very heavy and very difficult when wet. Not to be underestimated. I offer the trail map and a link to the GPS track. Beware loose dogs and keep the noise level down on the small trails.
I returned towards Meerdael with a good feeling throughout the ride. I felt strong today and wanted to do some extra mileage in Meerdael Forest before arriving home after almost 5 hours on the bike.

Ride Stats : 84K and 1130/1250 heightmeters (Polar/Garmin) in 4h59mins

Accro Bike 55k Special BBW at EveryTrail

Map created by EveryTrail: GPS Community

7592/77510

28-09-2009, 00:00 geschreven door Big Bad Wolf
26-09-2009

Have cobble , will shift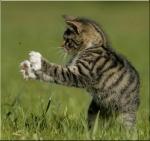 Today I decided to do an easy recovery ride. My recent troubles with the shifting Sixpack axle precluded any real long rides, so I settled on a 60K loop. Starting over the Zoete Waters , Nethen and Hamme Mille, I turned towards Pietrebais and then cut left towards Sart Melin. Passing through beautiful little villages just south of the language border, Saint Remi Geest, Saint Jean Geest (pronounce SainJeanGee) I hooked up with the Ravel. Turning left again towards Hoegaarden. On the long climb out of Hoegaarden I noticed the axle had shifted again and the right crank started touching my frame when I applied the power. Luckily I found a solid cobble and I hit the left side of the crankshaft a couple of times to shift the entire axle back towards the left. High above Hoegaarden I took a picture of the view and then rode down towards Meldert. Another climb and turning right towards Willebringen and later left towards Neerijse. Passing Bierbeek I was nearly home. In Blanden I crossed my friend Roger and we had a chat in the warm afternoon sun. The warm and calm weather we have enjoyed this last week has been exceptional. But when the sun sets you feel the cold rising, after all it is late September.


Ride Stats : 61K and 415/475 heightmeters (Polar/Garmin) in 2h52mins

7508/76260
26-09-2009, 19:21 geschreven door Big Bad Wolf
25-09-2009

Meerdaal 2000 recon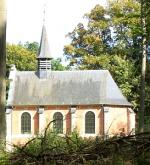 A beautiful sunny morning and I couldn't wait to get on the Moots and hit the road. Short road section to Bierbeek and the start of the "Meerdaal 2000" ride I was going to recon today. This organised ride is taking place on Sunday the 25th of October,starting next to the Borre and the football fields. Please mark this ride on your calenders, it will be worth it.
The organisers gave me the GPX track to the longest distance, supposedly 65K. The track was made by someone connecting the dots on a map, and what that meant I was about to find out later. Starting at the Borre the track veers to the left towards the southeasterly section of Meerdaal Forest. The forest was still fairly cold but the sun was heating up the fields I arrived in after a first section of trees. I noticed the trail on my GPS was not exactly following the road lines on the map, and at one time I was sent into a track that dead-ended. Mm, first drawback of drawing tracks on a map, you are never sure if the road you select is still there. But no worries , I turned around and chose another road to arrive where I should arrive. After all, this is my backyard and I know every nook and cranny here. A passage through the fields into and out of Tourinnes la Grosse. The sun is out in full september force and warms up my skin. Life is great.

Crossing the N91 and making my way towards the south I notice a hunting party to my left. But the guns are pointed in the other direction, no worries. A very nice section leading up through a difficult stony and rubbly track into the Bois de Linsmeau and then back down into Cocrou. Crossing another busy road and I'm making my way towards yet another forest patch. A 20% uphill makes me sweat and at the top I turn left for a quick downhill on tarmac. My GPS dictates me into a very narrow singletrail I know from the 2008 Belgian Championships Marathon track . Going down it is easier to negotiate the narrow track with a rivulet running parallel to it. Its dry now and everything is fine but I can imagine a lot of slipping and sliding when this trail is wet. At the bottom I cross a concrete bridge and then follow the track towards a tarmac road. Taking left here and then after 500m turning right for a very beautiful climb in a hollow road in the Bois de Beausart. At the top of the climb I stop for a little snack. While I'm eating I'm noticing 2 F-16 jetfighters passing. They are making fly-by's on the Beauvechain airstrip and I advance into the fields to make a couple of pictures. The powerful jet engines make the air tremble - chicken skin on my arms and legs.
When I look at my GPS I notice something is wrong. It is pointing me back to the north, back to the start. What has happened ? I stop, manually stop the navigation, select my track again and let it re-navigate and check my position. To my surprise I'm way off the trail! I turn to the south down into Pietrebais to reconnect with the proper trail I should be following. A bit further I see that the track veers off again. The Edge beeps and re-calculates its position when it loses the track, and when it does that it doesn't navigate you back to where the track lies, but it navigates you back to the start !
So that is what happened before as well. At one point it must have lost the track, and it can recalculate very quickly. So quickly you don't even notice it. In fact, there is only one way you CAN notice it has recalculated you towards the start. There is NO trail behind you ! Normally when navigating a gpx track you see a purple trail before you, but there is also a purple trail behind you. When it has re-calculated, you only see one part of the track. Check the pictures to understand what I mean.

Surely enough, now that I begin to pay more attention to the track I notice there are often moments when it runs next to the lines on the map. This is because it has been drawn on a PC, and is not an actual track made by riding on the trail. And when cutting a corner, or by plainly sending you into the field or the forest, the GPS gets confused, "loses" the track and promptly recalculates. OK. Lesson learned. I would have to stop at least 15 times, more frequently towards the end of the trail. Perhaps the trail drawer got sloppy I don't know, but it surely breaks the rhythm.
Ok, back to the trails. In Pietrebais there is a very nice singletrack climb bringing me towards the "Ferme de la Sarte" . This is Biez and there now follows a nice loop bringing me up towards Longueville. At the Chapel they choose a track that leads down into a deep gully, passing this and a very steep and difficult climb awaits. Great, I'm really enjoying this part of the ride. Long downhill down into Bonlez and directly turning to the right for a long climb up the ridge again. Dropping into downtown Biez and then taking the trail towards la Royenne. I notice my rear tyre seems to be slowly losing air and I stop to put some more pressure in it. I take the difficult and steep singletrack up towards Biez and after the church another singletrack leads me down towards Grez-Doiceau. This is "Accro Bike" country and the trails are very familiar to me. The heightmeters quickly accumulate and the pace needs to be watched, lest you overstrain yourself. The track now turns to the north and of course the singletrack climb towards Gottechain could not be left out. Great and difficult track. Will be slippery when wet though.

After Gottechain the trail then heads for Archennes, using another rarely used trail. Care has to be taken. The grass has been mown but still there are some ruts hiding and waiting to catch the wheels of the unwary. The climb out of Archennes and onto the La Malaise plains will surely start a lot of bikers wondering why they did not choose one of the shorter distances. Full attention is needed for the downhill that almost brings you into Florival. But the next hill is already waiting around the corner and after that a sweeping trail through the fields brings you high above Pecrot. Down along a sandy forest track with roots, ruts, drops and back up again in a long hollow road. Arriving in the Bois de la Hocaille, passing the beautiful white chapel, crossing the Rue de la Malhaise and veering left into a singletrack taking me eventually down towards the railroad. But not quite since the track turns right and then left to follow the railway for a while towards the Bois de Beaumont. Arriving in Nethen and passing the La Hetraie camping I am back in the Meerdael forest. And a 22% climb makes sure immediately that the ride is not over yet. Past the Weertse Dreef into the Kouterbos the terrain finally becomes less hilly and in the neighborhood of the Zoete Waters I have another bite to eat and put some more pressure into my rear tyre again. The last couple of K's into the Mollendaalbos and past the Blanden cemetery make for a nice cooldown .
I arrive back at the start with close to 70K on my counter and indeed almost a 1000 heightmeters. Not to be under-estimated, and I hope the trails will be dry on October 25th. The region is beautiful and demanding but the reward is a very nice ride and some challenges along the way, both technical and physical.

Ride Stats : 84.5K and 1015/1145 heightmeters (Polar/Garmin) in 4h50mins

7447/75795
25-09-2009, 21:27 geschreven door Big Bad Wolf
24-09-2009

Spotted Heron

I had plans to do a big offroad ride today but when I woke up it was raining and it kept on raining lightly throughout the entire morning. So I had to change my plans. Looking at the Time Trial World Championships in Mendrisio where an astonishing Fabian Cancellara degraded the rest of the field to also-rans I decided to do an easy recovery ride in the late afternoon. So I took out the Hilset for an easy spin along the 30K Road Bloso route starting in Heverlee. Nothing much happened , it was around 19 degrees C and very quiet and the roads had dried up nicely.
When I got home my attention was pointed to a big bird sitting in a tree around 200-300 metres from our home. It looked like a blue heron but to make sure I got the big 300 F2.8 lens out and was able to get a couple of shots in, despite the long distance, the waning light and the difficulty to keep the heavy camera and lens steady. It was a big heron indeed, no doubt resting and checking out the swimming pool of the neighbors.


Ride Stats : 35K and 215/260 heightmeters in 1h34mins

7363/74650
24-09-2009, 19:49 geschreven door Big Bad Wolf
22-09-2009

Recovery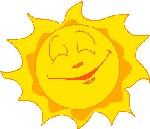 Another beautiful day and even though I felt tired form yesterdays' ride I decided to go out. On the Hilset this time. I am still waiting for the new crank bearings and am bearing up with the shifting axle for the moment. It seems to get worse because I had to stop along the way to hit it back in place with a piece of stone.
I set out over Hamme Mille and Bossut and rode all the way to Dion Valmont before looping back over Bonlez - where I took a picture of a nice F430 with a personalized numberplate . I discovered a tiny little backroad and this brought me towards La Royenne and further on to Grez Doiceau. Back along the busy N25 towards Hamme Mille and I noticed the axle had moved again. But I let it be until I got home were I treated it to a couple of firm blows with a big hammer. Tune may make light and exclusive stuff, but ever since I got this fastfoot crankarms I have had some kind of trouble with it. First the bolts would loosen all the time, the bearings are crap and now the axle is moving perpendicularly. The bearings are won and stiff and I'm guessing (hoping ?) this is what causes the titanium axle to shift. Anyways, if it keeps on shifting after it has received new bearings I might be on the lookout for a new crank.
For now I had an easy ride - really easy because my average heartrate was 99bpm - in fine sunny weather, even if there was a strong wind blowing. I leave you with a picture taken near Bossut.

Ride Stats : 37K and 330/445 heightmeters (Polar/Garmin) in 1h50mins

7328/74390
22-09-2009, 16:45 geschreven door Big Bad Wolf
21-09-2009

Fire brigade 73K ride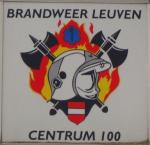 This "old wives' summer" doesn't seem to end. Great ! After the 2 straining Ardennes rides from last week I needed to do something less difficult so I opted to ride the 73K distance of the organised ride the Leuvense Brandweer organised a few week back.
Great invention, GPS, because someone was kind enough to upload the track and hey presto, you can ride it yourself.
I connected with the track in Korbeek Dyle. Got the GPS aligned and off I went. The track first goes to the area between Neerijse and Leefdaal. Some very beautiful hollow roads here and of course the track builders take advantage of the rolling hills to score a lot of heightmeters. After a while the track turns to the north towards Bertem where it crosses the E40 a first time. A lot of field trails here, dusty and hard. But after crossing the N3, Bertem forest looms on the horizon. A very nice and difficult first loop here, with a 21% ascent that makes me strain my muscles to make it. Out of the forest for a loop towards the south to gather some momentum for another climb over the ridge. A fast descent along the forest edge and the track then turns towards the east. Another stretch of forest brings me up towards the radar buildings overlooking Bertem. I have a feeling the trails become a little easier now, as we turn towards the east again towards Everberg. But since 'berg' means 'hill' obviously before long another climb announces itself, this time on tarmac. But before long I am back offroad enjoying a nice descent and the trails aims towards the northwest now in the direction of Veltem Beisem and Winksele. My legs begin to tyre from the constant succession of climbs and descents. The trails are still hard and dusty. As I arrive in Winksele and undercross the N2 my GPS is having trouble finding the right direction and I have to take a moment to stop and stop the navigation. Letting it re-navigating the route again brings it back to life and on the right track. The trail now turns to the west for a last but very nice singletrack loop in a forest. It then runs parallel and eventually returns for another playful loop into this little wooded park, called Mollekensveld, if I'm not mistaken. There are some nice dropoffs here. I ride them without much trouble and am grinning when I remember that some people were complaining about them not being marked as 'dangerous' spots. Hey, it's mountainbiking, you can't expect it to be a road-ride. I pass the starting point, the Firemen caserne at exit 16 on the E314 and am now doing the first couple of K's of the ride bringing me back to Korbeek Dyle, where I started. Some nice tracks along the E314 , luckily they are dry , I've done them in other conditions as well and I can tell you, when wet or muddy they are a lot more difficult. When I arrive at Korbeek Dyle, I already have 78K on my GPS and riding back towards Meerdael along the Green Bloso route I stop at the Zoete Waters for a refreshing drink at the well near the chapel. I had a good long ride, not too difficult - especially when coming from the Ardennes - but certainly not easy. The amount of heightmeters will testify to that. I cannot but congratulate the track builders, I'm sure "Carlito" is one of them, on a very well laid-out ride. Here are a couple of pictures I took during the ride.


Ride Stats : 90K and 1060/1220 heightmeters (Polar/Garmin) in 4h58mins

7291/73945
21-09-2009, 20:48 geschreven door Big Bad Wolf
19-09-2009

Theux Signal de Botrange Theux KBC MTB ride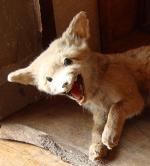 Warm weather was forecast with only a slight chance of precipitation. A perfect day for a solid Ardennes ride. Meeting up with the KBC MTB club at the Theux railway station around 8.45am and just before 9am we set off on the Longest Downhill. As regular readers know, this is a ride that consists of 2 parts. One part is the uphill from Theux to Signal de Botrange. I have been perfecting this part for a couple of years now to include as much offroad as possible. In the days when the Downhill was published in O2 Bikers - issue #59 to be more precise - the uphill part was as good as ignored. I did publish a first part of what was a long tarmac uphill followed by a roadbook from Le Petit Normand up to the Signal de Botrange in 2001. But I was not satisfied with all the tarmac between Theux and Le Petit Normand, so I set out with 1:15000 scale maps to find a more suitable and mountainbike-worthy uphill. As it stands now I am pretty pleased with the result. Arriving at the Signal de Botrange you have around 750 heightmeters under your belt and have passed some nice singletrail sections on the 32k stretch.
Taking a rest with the group at the restauration/cafe up on the Signal, the figures on my GPS speak for themselves. During the uphill we had split up in 2 groups, each with a rider having my GPS track from 2 days ago on a Garmin Edge. I was leading one of the groups, taking a more leisurely pace upwards. As usual I stopped at the Passerelle Michel Thorez for a snack. Even so we only arrived 10 minutes after the faster group. Hearing the remarks at the table it looked like they liked the uphill bit very much. And the best part was yet to come - the famous "Longest Downhill in Belgium" .
The Longest Downhill is a mixture of everything that make riding a bike offroad in the Ardennes so special. Starting in the Fagnes, we take in quite a bit of doubletrack before arriving at a small track with a river crossing. Then, arriving at the Vecquee, things turn wet and soggy forcing us between the trees to negotiate hundreds of roots. A very stony downhill follows, taking us close to the river Hoegne. Another very difficult downhill, with lots of stones, small rivulets of water and gullies, takes a victim. One flat tyre, from the looks of it a snakebite. Then we zoom down again towards the river Hoegne. A section with a couple of river crossings by wooden bridges, forest tracks interspersed with roots, rocks and small puddles, a little uphill section through a river, a fast singletrail downhill, its all there. During the downhill at one moment the group split up in 2 parts, unfortunately exactly at the spot where I had foreseen a very interesting singletrack. A singletrack out of the 2007 World Championship Marathon circuit in Verviers no less. The second group had taken a right turn where they should have gone left. My fault, I was assuming the group was more closely together. As it stood, I had no option but to leave the singletrack be and take my part of the group after the runaway members. We found them 1.5K further, waiting at the end of an offroad section not far from Neufmarteau.

Near the end, reaching Polleur, there was an option to return by tarmac, as the original O2 bikers version did. But being mountainbikers and - it must be said, the level of fitness and technicality was very good in this group - we all choose for the offroad version, even if this means climbing two more hills - one with an 15% climbing grade. Near the end, the forward running GPS rider misses a turn and we are sent to Theux via a very, very steep downhill ending at the famous steps near the Lycee. Checking my GPS data after the ride, I found it to be a 24% grade at its steepest. Ouch.
I had been looking for this particular downhill for a while now and I'm glad we found it, a lucky accident one might say. It also features in the Ardennes Trophy, a marathon race held every year and starting in nearby La Reid. Here it is an absolute crowd-stopper because of its inherent level of danger.
Arriving in Theux we are offered a bite to eat and drinks to go with that, courtesy of the KBC MTB Club. I hope they all enjoyed our day out - I certainly did. The weather was perfect with 17 degrees up on the Fagnes, nearing 24 degrees when we where back in Theux, some 550 metres lower.

Ride Stats : 66K and 1045/1090 heightmeters in 4h10mins

Theux-Signal de Botrange-Theux (scenic route) at EveryTrail

Map created by EveryTrail: GPS Trip Sharing with Google Maps

7201/72725
19-09-2009, 00:00 geschreven door Big Bad Wolf
17-09-2009

Theux Signal de Botrange Theux recon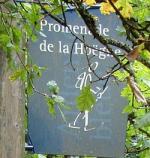 Since the KBC MTB club changed the date for their annual Ardennes ride from October 3rd to September 19th - meaning NEXT weekend - without first asking my opinion I was forced to take a day off from work to do a recon of the route. Why ? Because I am the guide and as such I need to know if there are any track changes and also because it was a while ago since I last did this route completely. Now, obviously, I am not sad to have a reason to go to Theux and muck about a bit on the trails, but the last time I did this ride - last year in September - I made a bad move on my bike causing my back to get hurt. Of course this was playing in my head and I didn't want the same to happen again.
I contacted my friend Roger to ask him if he would like to come along and I was glad he said yes. It's always safer to not ride alone on these kind of trips. I had manually prepared the GPS track on Mapsource and was set to follow it on the Edge 705. We arrived at the Theux train station at about 10am and quickly after that we were on the move. The weather was grim but dry and with a forecast of clearing skies later in the day.
The KBC MTB club insisted on leaving at the Theux station - me I much more prefer leaving at the Chateau de Franchimont. The extra couple of K's joining the Theux station to the start of the uphill were a bit of a maze into the Theux city back streets. Especially at the local school we were forced to find another track around the school. So I started off on the climb towards the Franchimont Castle. Halfway up there is a track leading down again, dropping us onto a meadow with a 'Private' sign. We could see the track we needed to get to, less than a 100 metres further , so we skipped underneath the barriers and quickly made our way towards the trail. No harm done.
Leaving Theux on the 'Devant Staneu' tarmac street, the climbing begins. Quickly the trail drops back down and re-ascends very steeply to run parallel to the railroad and next to the majestic "Bois de Staneu" for a while. Then I am skipping trails and we were climbing steadily along the Clementine ruisseau towards the Golf de Spa. A bit of tarmac and a nice twisting singletrack leads us towards another trail that Roger enjoyed very much. Me I had been here before but I also love this little singletrack, which goes up and down like a big tobogan with on the right a big dropoff and on the left the forest and the hill going upwards . In Sart another bit of tarmac but quickly we are on a singletrack again. This leads us upwards towards a big road. Crossing this we descend on a forest track towards the real start of the uphill, the "Passerelle Michel Thorez" . This was the exact spot where I hurt my back last year so I was a bit awkward riding here. We stopped to have a little snack and take some pictures.
The track then sets into the fagnes with a long ascend on bad tarmac turning eventually into a gravel road. The sun peeps through the clouds and Roger is thinking about removing a layer of clothing. I am glad he didn't because there are colder climes awaitign us higher up.
A little descent and then the trail meanders upwards towards the Signal de Botrange. At 692 metres this is officially the highest point in Belgium. It took us 2h30 to reach it and we were about 33K into the ride. Taking Roger towards the viewpoint looking out towards Germany, we noticed it was cold - 14 degrees and a cold northerly wind and still a bit misty. Although the sun was making an effort to pierce through the low cloud cover. We had a snack, took some pictures and got underway for the downhill part of the ride.
The downhill is a lot more technical that the uphill. At first it is easy with the big gravel roads, but then I take a little track through the Fagnes towards the Vecquee. Having to cross a little river and riding on some wooden elevated paths we reach the larger Vecquee trail. At some points on the Vecquee there was some water - not mud, but plain water - that forced us into the pine tree forest next to it. Here there were roots making life difficult for our full suspension bikes. But things got even more difficult when we reached the end of the Vecquee and came on a rocky and stony doubletrack leading us towards the Hoegne. Having a full suspension bike turns out to be a blessing here. And things got even more technical when I set onto the downhill towards the little pavillion looking out over the deep Hoegne valley. Rocks, ruts, little rivulets crossing the trail and the plain steepness of the descents made us enjoy these trails to the fullest. This is the real Ardennes stuff. Tough and rough. Quickly we were ejected onto the tarmac track we had followed less than an hour ago upwards. But this time we were speeding down towards the Passerelle Michel Thorez again. Here I turned to the right and we encountered the river Hoegne again, having to cross it several times using small wooden bridges. And between the bridges we followed a foothpath strewn with roots, rocks and small puddles. Again our bikes brought us joy.
At one point I got confused when the GPS reacted too slow to a number of direction changes and we took a wrong turn for about 100 metres. Then I came to my senses and turned around, and so did the GPS. A bit of uphill tarmac, a right turn and we were enjoying the Ardennes again. Track after track, at one point riding into a little river for a short uphill stretch. We came to some kind of chicken garden and again I hesitated and the GPS was too slow deciding where to go. We did a long extra loop. The good thing about navigating with the Edge 705 is that it always gets you back on the track you should be following. But the simple lack of trails made us do an extra 4 or 5K before we were back on the right trail. We were nearing Neufmarteau now and the last stretch of trail along the river Hoegne. In Polleur we had to climb again , and most decidedly so, since we were following a trail that brought us nearly 100 metres higher up the slope. Downhill again - we were on the Red Theux route but riding it in the opposite direction. Arriving in Sassor I take us into a right turn leading towards a steep uphill. Its the last one because after shedding many a droplet of sweat we can see Theux lying below us. Zooming down the downhill we arrive at the road to Verviers again and turn towards the Theux train station and our car.
We were very lucky with the weather. It was around 15 degrees when we started and it remained like that until we were descending again. Temperatures then went up towards 18 degrees and the sun was shining more, bringing us light and warmth. Furthermore the tracks were almost dry with only some water high up in the Fagnes. I really enjoyed the ride and from the grin on Rogers' face I'm pretty sure he enjoyed it too. Afterwards I edited my GPS track so that the KBC MTB club could use it next saturday. I uploaded the un-edited version to my Garmin account. Click on the link below to download it and ride this beautiful trail yourself. Be warned though, it takes a fair bit of fitness , some Ardennes experience and a good bike to enjoy it to the fullest.

Ride Stats : 66k and 1140/1215 heightmeters (Polar/Garmin) in 4h29mins

GPS Track on Garmin Connect : CLICK

7135/71635


17-09-2009, 21:03 geschreven door Big Bad Wolf
14-09-2009

Recovery
Today I settled for an easy recovery ride. The wind was pretty fierce and didn't make it any easier to keep my heartrate down but I could complete my lap without any problems.

Ride Stats : 25K and 150/235 in 1u12mins

7069/70420
14-09-2009, 15:23 geschreven door Big Bad Wolf
Gastenboek./.Guestbook
Druk op onderstaande knop om een berichtje achter te laten in mijn Gastenboek. / Press the button below to write in my Guestbook.
Email Me
Press the button to send me a mail