~ Gesticht àls Gesticht ter Voorkoming v/d Maatschappelijke Randdebiliteit ~





~ HÉT "progressief" Orgaan Der "Hangmatsocialisten" ~
Gesticht àls Gesticht ter Voorkoming v/d Maatschappelijke & Politieke Randdebiliteit
24-08-2010

Dat hebben ze weer eens goed gezegd daar op de IJzerwake...
Vandaag specifiek voor lezertjes die niet gepokt en gemazeld zijn in de romantiek van het vlaams-nationalisme. We hebben pas de IJzerwake mogen meemaken. We geven daar geen commentaar op, je surft naar hun webstekje en je zal met één oogopslag zien welke toekomst heyt onafhankelijke Vlaanderen toelacht. Het zal nergens aan ontbreken in dit paradijs op aarde. Zeker niet aan vendels, uniformen, gebonk van landsknechten, strijdliederen, erehuldes. Enkel de goededags van 1302 bleven in het museum. Wij kijken reikhalzend uit op in zulke staat te mogen leven. Voor diegenen die twijfelen aan de bedoelingen van deze leuke luitjes, hier vind je alles op een rij. De Standaard vond de toespraken dit jaar erg gematigd...tja

Voor de pret drukken we de speech van de leider af...we bedoelen Wim De Wit, voorzitter van de Ijzerwake. Vooral onze Ollandse vrienden zullen erg in hun nopjes zijn nogmaals te horen bevestigen dat we met hen willen samenleven....DE NEDERLANDEN! Jullie hebben daar ook rare kwieten lopen zoals de reïncarnatie van Bach of was het Beethoven alhoewel deze laatste doof was, maar aan onze zuidelijke kwieten kunnen jullie Ollanders niet tippen...

http://www.ijzerwake.org/index.php?option=com_content&view=article&id=171:toespraak-wim-de-wit&catid=48:ijzerwake-2010&Itemid=169







Vorig jaar heb ik mij hier openlijk tot onze collega's van het IJzerbedevaartcomitee gericht. Met slechts één doel voor ogen: verzoening en hereniging. Met uw stormachtig applaus hebt u die oproep toen ondersteund. U hebt dus ook het recht te weten waar we vandaag staan: helaas, net zoals bij de huidige informatie- en preformatiegesprekken staan we nog nergens. De reacties waren tot nog toe afwijzend en soms ei zo na beledigend. We werden net niet uitgelachen. En toch zullen wij van onze kant en geïnspireerd door de échte Godsvredegedachte, blijven proberen. Maar tot zolang de hereniging geen feit is, zullen we niettemin de IJzerwake met alle middelen en met uw steun verder uitbouwen tot de belangrijkste jaarlijkse Vlaams-nationale manifestatie.
Vlaamse vrienden,
We beleven historische tijden. De voorbije verkiezingen hebben het land op zijn grondvesten doen daveren. Meer dan 75 procent van de Vlaamse kiezers heeft voor een confederalistische of separatistische partij gestemd. Het Vlaams-nationalisme is vandaag onmiskenbaar de sterkste politieke stroming in dit land. De Vlaamse politici hebben van de kiezer een dwingend mandaat gekregen voor een assertieve en consequente communautaire strategie. Borrelnootjes en prutsbevoegdheden zullen deze keer niet meer volstaan.
Met Bart Maddens zeg ik, dat er een einde moet komen aan het uitzichtloze en deprimerende geploeter door het Belgische moeras. We moeten eindelijk de moed opbrengen om die volgekladde Belgische bladzijde om te draaien, om het onzalige Belgische verleden achter ons te laten en om ons land Vlaanderen voor eens en voor altijd, en dit in een verregaande samenwerking met Nederland, helemaal zelf te besturen. Want België werkt niet. België is een staat van institutionele bricolage en klungelarij. België is een hallucinante opeenstapeling van grendels, blokkeringmechanismen, speciale regelingen en uitzonderingen op de uitzonderingen. België is een, met elk communautair compromis, hoger geworden institutionele vuilnisbelt. We moeten - willen we nog een toekomst hebben - dit verstikkend Belgische verleden achter ons te laten.
En laten we meteen duidelijk zijn: het einddoel is en blijft onverkort de Vlaamse onafhankelijkheid. Het enige compromis dat Vlaanderen zich vandaag kan permitteren bestaat erin dat die onafhankelijkheid in stappen gerealiseerd wordt, maar het moet dan wel om fundamentele stappen voorwaarts gaan.
Reeds in 1999 keurde het Vlaams Parlement de intussen bekende 5 resoluties goed, als basis voor een Vlaamse staatsvorming. Hierin zijn drie punten cruciaal: het volledige gezondheids- en gezinsbeleid, inclusief de ziekteverzekering en de kinderbijslagen. Een ondergeschikt statuut voor Brussel. En een verregaande fiscale autonomie. Op deze punten moet absoluut een fundamentele doorbraak gerealiseerd worden. Zoniet moeten de Vlaamse politici zonder meer weigeren toe te treden tot een Belgische regering. En om dat te bereiken moeten àlle Vlaams partijen "front" vormen. Een staalhard Vlaams front deze keer en dus liefst géén Vlaams "affront"!
Op de schouders van de Vlaamse onderhandelaars, en niet het minst op die van Bart De Wever, rust dus een verpletterende verantwoordelijkheid. Want het Belgisch-francofone establishment, met het ondemocratische Hof op de eerste rij, zal er alles aan doen om De Wever te laten mislukken. Hierin onvoorwaardelijk gesteund door de hatelijke franstalige media. Wie vandaag nog niet overtuigd "Vlaamsgezind" is moet maar de Franstalige pers beginnen lezen: binnen de kortste keren wordt hij of zij een Vlaamse militant.
De Franstaligen hebben vandaag de mond vol over een "grote" staatshervorming. Di Rupo laat zelfs uitschijnen dat de copernicaanse dromen van de Vlamingen zullen bewaarheid worden. Er is echter geen enkele garantie dat er een grote doorbraak zal komen. En als de Franstaligen dan toch per sé het bewijs willen leveren dat ze het deze keer ernstig menen, dat ze dan beginnen met de uitspraak van het Grondwettelijk Hof te respecteren en eenvoudigweg de splitsing van B-H-V aanvaarden! Zonder dat Vlaanderen daar een prijs moet voor betalen! Dat wil zeggen: géén benoeming van de balorige burgemeesters. Géén inschrijvingsrechten in Brussel! Géén uitbreiding van de verfransende faciliteiten en zeker géén enkele vorm van voogdij van de Franse Gemeenschap over Vlaamse gemeenten. Dat ze dan ook maar het politiek pamflet "SUÏCIDALE DIALOOG EN ROTTE COMPROMISSEN" van radiomaker Jean-Pierre Rondas eens nalezen en als teken van goede wil, meteen instemmen met een democratische zetelaanpassing. Want een Vlaamse Kamerzetel kost gemiddeld nog altijd 43.700 stemmen tegenover 35.600 stemmen voor een Franstalige zetel. En dat ze dan vooral en voorgoed ook hun brutale mond houden over de uitbreiding van Brussel, over de fameuze "corridor", over de paritaire senaat en vooral over het politieke monster van Loch Ness, namelijk de federale kieskring.
Vlaamse vrienden, vooraleer op bevel van madame "Mille-fois-non" op vakantie vertrekken - want haar wil is nu eenmaal wet - verklaarde Di Rupo op een tussentijdse persconferentie dat, en ik citeer: "Gezien de verkiezingsresultaten in Vlaanderen weten we dat het zwaartepunt van België zich naar de deelstaten zal verplaatsen. Mijn wens is dat dit kan gebeuren op een manier die het hele land zal stabiliseren. Ik ben ook van mening dat we de essentie moeten vrijwaren: de inter-persoonlijke solidariteit en de stabiliteit van ons land." Einde citaat.
Een grotere paradox in het streven naar Vlaamse autonomie is haast ondenkbaar: de staatshervorming moet België sterker maken! En aan de sacrosancte sociale zekerheid mag bovendien niet geraakt worden. Wat simpelweg betekent: Vlaming zwijg en blijf betalen! Of, om het met de woorden van CVP-medestichter Michiel Vandekerckhove te zeggen: "België is gebouwd op het geduld van de Vlamingen. En ik voeg er aan toe: vooral op het geld van de Vlamingen!
En toch menen sommige waarnemers uit de woorden van Di Rupo te mogen afleiden dat hij zich bekeerd heeft tot het confederalisme en ze noemen dit opmerkelijk. Hoezo opmerkelijk? Wie de mededeling van Di Rupo kritisch naleest leert vooral dat Vlamingen en Franstaligen na drie jaar bekvechten en armworstelen nog geen millimeter dichter bij een "échte" staatshervorming zijn gekomen. Het weinige dat tot vandaag is uitgelekt heeft niets te maken met een staatshervorming, maar alles met een verdere "staatsverminking"!
Men spreekt dan wel over convergenties, maar wij zien er géén. En ondertussen produceert Di Rupo nu een "non-paper"! Dat is een tekst die er eigenlijk geen is en die dus ook niet echt bestaat. En "akkoorden" zijn voortaan ook al geen akkoorden meer, maar "perimeters"! Voorwaar het toppunt van surrealisme op zijn belgisch! Het enige resultaat van al dat "geïnformateer" en "gepreformateer" is dat de Franstaligen aan de onderhandelingstafel de indruk geven minder "non" te zeggen, maar in werkelijkheid even hard op de rem blijven staan door de Vlaamse voorstellen als "zeer moeilijk", "ingewikkeld" en "onaanvaardbaar" te verwerpen. Als de onderhandelaars écht willen slagen zal er een grondige herziening van de financieringswet voor gewesten en gemeenschappen moeten komen. Wie het geld wil uitgeven moet ook instaan voor de inning van dat geld. Alleen zo kan het bankroet van Vlaanderen vermeden worden.
En als dit niet kan, is nog maar eens het bewijs geleverd dat België totaal onbestuurbaar is. En dan rest er maar één conclusie: stop die komedie en splits de boel. Punt uit!
Vlaamse vrienden, alvorens te besluiten, wil ik U toch nog enkele vragen stellen:
- kent U een land, waar de regering weigert de Grondwet na te leven, maar waar Justitie niettemin vreedzame burgers, die weigeren mee te werken aan de organisatie van ongrondwettige verkiezingen, blijft vervolgen. Ik ken zo'n land, maar dat land zal nooit het mijne zijn!

- kent U een land waar zelfs de kleurkeuze voor nieuwe nummerplaten leidt tot communautaire schizofrenie? En waar een ruggengraatloze staatssecretaris - Etienne Schouppe, om hem niet te noemen - onder francofone druk en tegen het advies van zijn eigen veiligheidsexperts in, toch kiest voor de oer-belgische rood-wit combinatie! Ik ken zo'n land, maar dat land zal nooit het mijne zijn!

- kent U een land waar niets nog marcheert, waar "rien ne va plus"? Waar alle vooruitgang wordt afgeblokt, waar de "rustige vastheid" van de status-quo regeert. Gewoon omdat men blijft weigeren om het noorden en het zuiden van dat land, die in zowat alle opzichten twee totaal verschillende werelden zijn, elk hun eigen weg te laten gaan. Ik ken zo'n land, maar dat land zal nooit het mijne zijn!

- kent U een land waar één bevolkingsgroep zich systematisch verrijkt op de rug van een andere bevolkingsgroep en enkel om die reden blijft vasthouden aan een verrotte en verstikkende staatsstructuur. En die "verrijking" bovendien schaamteloos "consumeert" in plaats van ze te "investeren" in zijn noodlijdende economie. Dit is geen solidariteit, maar georganiseerde diefstal! Ik ken zo'n land, maar dat land zal nooit het mijne zijn!

- kent U een land dat blijft weigeren, om 65 jaar na een mensonwaardige repressie, elk voorstel tot amnestie zelfs nog maar in overweging te nemen? En daardoor zichzelf tot wereldkampioen van de haat heeft gepromoveerd. En waar het recente amnestie-voorstel van Hilde Kieboom, die zowel in eigen land als internationaal actief is in de Sant-Egidio gemeenschap, dan ook geen schijn van kans maakt. Ik ken zo'n land, maar dat land zal nooit het mijne zijn!

- kent U een land waar het staatshoofd en de informateur hooghartig beweren alle partijen te hebben geraadpleegd, maar van die "alle partijen" automatisch het Vlaams Belang blijven uitsluiten? Waarom doet de voorzitter van een Vlaams-Nationale partij dit? Waarom werkt hij bewust mee aan de afbraak van de numerieke politieke macht van Vlaanderen? Ik ken zo'n land, maar dat land zal nooit het mijne zijn!

- kent U een land waar een Di Rupo, de man die Herman De Croo ooit omschreef als de "machine voor het instandhouden van een socialistisch kiescliënteel dat leeft op de kosten van de Vlamingen", de premier van diezelfde Vlamingen kan worden, terwijl hij hun taal alleen maar kan radbraken? Ik ken zo'n land, maar dat land zal nooit het mijne zijn!

- kent u een land waar de eerste minister doodleuk kan beweren dat de verkiezingen ongrondwettig zijn, maar wel legaal? Een student in de rechten mag voor minder terugkeren in september. Ik ken zo'n land, maar dat land zal nooit het mijne zijn!
Vlamingen, bedevaarders, ik besluit:

Vlaanderen verdient beter dan deze Belgische on-staat. En als "evolutie" niet mogelijk blijkt, dan wordt het tijd voor éénzijdige stappen, voor "revolutie"! Vlaanderen moet zijn lot dan maar resoluut in eigen handen nemen.
Want Vlaanderen moet nú ten allen prijze zijn toekomst veilig stellen in een sterk Europa, met uitzicht op een hereniging met Noord-Nederland.
Zonder België, omdat het niet anders kan! Tegen België, omdat het moet! Want als wij dit land vandaag meer minachten dan gisteren, wil dat enkel zeggen dat we het gisteren onvoldoende verfoeiden.

Daarom is het onze ultieme opdracht, onze heilige plicht, uw plicht en mijn plicht om deze onzalige Belgische staat te vernietigen! Vlaanderen - de Nederlanden - Europa: daar ligt onze toekomst.

Ik dank U


Wim De Wit

Voorzitter IJzerwake

IJzerwake 22 augustus 2010




Voilà, hier hoeft geen enkele commentaar bij zeker? We beseffen maar al te goed dat miljoenen Ollanders staan te huppelen van vreugde om ons in hun armen te sluiten...zit mijn uniformpje goed ?
24-08-2010 om 00:31 geschreven door Vorser-Raadgever
0 1 2 3 4 5 - Gemiddelde waardering: 0/5 - (0 Stemmen)
Categorie:Een uitgesproken "Grr#!!♪♫@||#♫♪☻"-Kitokojungle-Opinie !!

22-08-2010

Tijd voor een ijsje...opgepast of je prostaat gaat eraan!
Het zomerde weer een paar uurtjes en dan zie je drommen mensen in de rij staan voor een ijsje. Het kan moeilijk nog onschuldiger. Zulke vreedzame tafereeltjes doen je de waterellende in Pakistan en de bosbranden over de rest van de aardkluit even vergeten. Maar zelfs dat wordt ons dus niet meer gegund, beste lezertjes. Lees dus met angst in de ogen volgende bijdrage en hoop dat het Europees verbod waterdicht is!

http://www.huffingtonpost.com/john-robbins/is-your-favorite-ice-crea_b_686629.html

Monsanto has been in the news this week, with a U.S. District Court Judge ruling that the USDA has to at least go through the motions of regulating the company's genetically engineered sugar beets. Monsanto, you may know, is not likely to win any contests for the most popular company. In fact, it has been called the most hated corporation in the world, which is saying something, given the competition from the likes of BP, Halliburton and Goldman Sachs.

This has gotten me thinking about, of all things, ice cream, and of how Monsanto's clammy paws can be found in some of the most widely selling ice cream brands in the country. These brands could break free from Monsanto's clutches. So far they haven't, but maybe this is about to change.

Ben & Jerry's gets all their milk from dairies that have pledged not to inject their cows with genetically engineered bovine growth hormone (rBGH). Why, then, can't Haagen Dazs, Breyers and Baskin-Robbins do the same?

Starbucks now guarantees that all their milk, cream and other dairy products are rBGH-free. So do Yoplait and Dannon yogurts, Tillamook cheese, Chipotle restaurants, and many others. But ice cream giants Haagen Dazs, Breyers and Baskin-Robbins continue to use milk from cows injected with rBGH, a hormone that's been banned in Canada, New Zealand, Japan, Australia and all 27 nations of the European Union. As if to add insult to injury, Haagen Dazs and Breyers have the audacity to tell us, right on the label, that their ice cream is " All Natural."

We have Monsanto to thank for rBGH. Monsanto developed the artificial hormone and marketed it aggressively for years, before selling it in 2008 to Elanco, a division of the Eli Lilly drug company. Of course, Monsanto (and now Elanco) wants us to think the hormone is in every way completely satisfactory and safe. Monsanto's party line has consistently been that there is "no significant difference" in the milk derived from cows who have been dosed with the hormone compared to those who haven't.

Pardon me for not swallowing Monsanto's hooey, but if that's so, why have so many countries outlawed rBGH? Are these countries all run by ignorant Luddites who oppose technology and progress? Or might there actually be compelling reasons?

There are, indeed. One of them is that injecting the genetically engineered hormone into cows increases the levels of a substance called IGF-1 in their milk. Monsanto's own studies found that the amount of IGF-1 in milk more than doubled when cows were injected with rBGH. Studies by independent researchers show gains as much as six-fold. (Scientific citations in support of the statements in this article can be found here.)

Does it matter whether there are excess levels of IGF-1 in milk? It decidedly did to the European Commission's authoritative international 16-member scientific committee. Their report said the excessive levels of IGF-1 found in the milk of cows injected with rBGH may pose serious risks of breast, colon and prostate cancer.

How serious is the increased risk? According to an article in the May 9, 1998 issue of the medical journal The Lancet, pre-menopausal women with even moderately elevated blood levels of IGF-1 are up to seven times more likely to develop breast cancer than women with lower levels.

As if these risks to human health weren't enough reason for nations to prohibit the use of rBGH, there are more. The artificial hormone is also notorious for causing the cows much pain and distress. It does this by increasing painful and debilitating diseases like lameness and mastitis in cows who are injected with it. And because it increases udder infections in cows, it has greatly increased the use of antibiotics in the U.S. dairy industry. If you wanted to design a system to breed antibiotic-resistant bacteria, you'd be hard pressed to do better.

Does the increase in udder infections have an effect on the milk, and thus any ice cream, cheese or other product made from it? Most definitely, according to Dr. Richard Burroughs, a veterinarian deeply familiar with rBGH. "It results in an increase of white blood cells," he says, "which means there's pus in the milk!" The antibiotic use, he adds, "leaves residues in the milk. It's all very serious."

How, then, was such a dubious and tainted product ever approved for use in the U.S.? The answer provides a glimpse of how successful Monsanto's efforts have been to exert control over our nation's food policies.

By all accounts, the FDA's 1993 decision to allow the use of rBGH was one of the most controversial in the agency's history. Made amid widespread criticism from scientists, government leaders and farmers, including many researchers and officials inside the FDA, the decision was overseen by Michael R. Taylor, the FDA's Deputy Commissioner of Policy from 1991-1994.

Was Taylor unbiased? Prior to holding that position, he was an attorney at King & Spaulding, Monsanto's law firm, where he presided over the firm's "food and drug law" practice. After the decision was made which gave the green light to rBGH, he left the FDA and resumed working directly for Monsanto, as vice president and chief lobbyist.

How significant was Taylor's role in getting rBGH approved? As of August 15, 2010, his Wikipedia entry said that he "has long been hostile to food safety," and "is widely credited with ushering recombinant bovine growth hormone (rBGH) through the FDA regulatory process and into the milk supply -- unlabeled." (This statement was removed from Wikipedia immediately after I referred to it in a comment following an article I wrote last week for The Huffington Post on the topic. Apparently, if you can get your people in and out of key positions at the FDA, messing with Wikipedia is a piece of cake.)

Congressman Bernie Sanders was specifically referring to Taylor when he said "the FDA allowed corporate influence to run rampant in its approval of BGH." Documentaries including "The World According to Monsanto" and "The Future of Food" present Taylor's pro-Monsanto actions at the FDA as a dramatic example of the how corporate influence has exerted massive control over the FDA. Today, Taylor again works for the FDA, now as Deputy Commissioner of Foods.

Things have taken a different turn in Canada, but not for want of effort on the part of Monsanto. During Canada's scientific review of Monsanto's application for approval of rBGH, Canadian health officials said Monsanto tried to bribe them, and government scientists testified that they were being pressured by higher-ups to approve rBGH against their better scientific judgment. But in 1999, after eight years of study, Canadian health authorities rejected Monsanto's application for approval of rBGH.

In the U.S. today, Monsanto continues to wield massive influence over U.S. food policies. In spite of, or perhaps in response to, Monsanto's toxic and tenacious grip on our nation's food policy, a movement is afoot. Every day more and more people are refusing to buy ice cream and other dairy products made with rBGH. And every day another organization adds its name to the growing list of groups campaigning against Monsanto's influence, and calling for the FDA decision allowing the use of rBGH to be revoked.

Late last year, the prestigious American Public Health Association officially called for a ban on rBGH. The Consumers Union, publishers of Consumer Reports has likewise taken an official position opposing rBGH. So has the American Nurses Association, Health Care Without Harm, Food and Water Watch, Center for Food Safety, National Family Farm Coalition, Family Farm Defenders and many other groups.

At this very moment, the plucky Oregon chapter of Physicians for Social Responsibility (PSR) is leading a nationwide effort to persuade Breyers (whose brands include Good Humor, Klondike Bars and Popsicle), and Dreyer's (whose brands include Haagen Dazs, Nestle and Edy's) to go rBGH-free. The campaign focuses on Breyers and Dreyer's because they are the two largest ice cream producers in the country today.

If you want to strike a blow against Monsanto's efforts to control the world food supply, you can follow me on Twitter, post this article to your facebook page, spread the word and get engaged.

Monsanto and its allies have a grand vision. They are intent on controlling the world's food supply. Don't let them. And don't let them cram their genetically engineered products down your throat. Even in a product as tempting and sweet as ice cream, that's no treat.


John Robbins is the only son of Irvine Robbins, the co-founder and co-owner of Baskin-Robbins, and was groomed by his father to run what was at one time the world's largest ice cream company. But John walked away from the company and the wealth it represented in order to advocate for a healthier and more compassionate way of life. To learn more about his journey along his own "rocky road," see The New Good Life: Living Better Than Ever in an Age of Less. John is also the author of The Food Revolution, Diet for a New America and six other books. For more info, see johnrobbins.info

John's father died in 2008, and there are no longer any members of the Robbins or Baskin families involved with the company.
22-08-2010 om 15:51 geschreven door Vorser-Raadgever
0 1 2 3 4 5 - Gemiddelde waardering: 0/5 - (0 Stemmen)
Categorie:Een uitgesproken "Grr#!!♪♫@||#♫♪☻"-Kitokojungle-Opinie !!

20-08-2010

waar zitten de 5 vrouwen?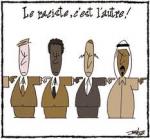 als men geen opvang meer wil geven aan asielzoekers zoals onze collega-blogger van onze vorige bijdrage lijkt te willen insinueren dan krijgt men dit....en zoek hier nu die mannen met hun 5 vrouwen met telkens 10 kinderen

http://www.standaard.be/video/videoplayer.aspx?cat=0&subcat=0&videoid=6335282

en ook diegenen die op hotel zitten heeft men niet naar de Hilton gestuurd en hier hoeven we geen papa's met 5 vrouwen met elk 10 kinderen te zoeken. Hier zitten de kinderen alleen...
Hoe zou onze collega-blogger dat nu oplossen? In elk geval is dit ook geen oplossing en volledig tegen allen internationale rechtsregels

http://www.standaard.be/video/videoplayer.aspx?cat=1&subcat=0&videoid=6444634
20-08-2010 om 23:37 geschreven door Vorser-Raadgever
0 1 2 3 4 5 - Gemiddelde waardering: 5/5 - (1 Stemmen)
Categorie:Een uitgesproken "Grr#!!♪♫@||#♫♪☻"-Kitokojungle-Opinie !!


over kinderrijkdom, kromme rechtspraak en een oliedom blog
Beste lezertjes, onze collega-blogger 'tafelspringer" waarmee we een onverbiddelijke ideologisch maar vreedzame woordenstrijd willen aangaan maakt het weer erg bont. Je moet maar zelf eens lezen op: http://www.bloggen.be/tafelspringer/
Na het publiceren van het geraaskal van het Fortuynforum citeert hij Vluchtelingenwerk Vlaanderen en voegt hij fijnzinnig als steeds een eigen commentaar toe. We citeren de brave borst die verklaart bij een foto van 5 zittende mannen van duidelijk niet-inlandse oorsprong:



Aan dit plaatje hangen dus 5 x 5 = 25 vrouwen met max.

10 kinderen per vrouw = 280 monden meer om te voeden.

Zou men armoe lijden, om een mondje meer….

Daarom pakken ze het af van ons….

En Cortebeeck v/h ACW zegt dat het mag…..

want dat zijn kiezers voor hem en voor Linx!

Hier gaan we dan...de theorie van "de vrouwelijke broedmachine bij andere volkeren"...en dan de klassieke sneer naar links want dat zijn natuurlijk hun kiezers...welwelwel

Wij zetten daar iets tegenover, zonder in even hersenloze redeneringen te willen vervallen als onze collega-blogger. We zoeken even de website op van een vrij onbekend instituut hier te lande namelijk "de raad voor vreemdelingenbetwistingen". Wablieft? Toegegeven, wij kenden dat ding ook niet. Hier ontdekken we dus het doel van deze raad die dus inderdaad zeer nuttig werk kan doen en met de meest nobele bedoelingen werd opgericht:

http://www.rvv-cce.be/index.asp
en op deze uiterst leerzame webplek vinden jullie een gedegen uitleg over de procedures die asielzoekers kunnen inroepen om zich hier te mogen vestigen waaronder dus het beroep op de fameuse raad...

En nu komt de kat op de koord want tot nog toe was het, geef het gerust toe beste lezertjes, saaie lectuur. Nu stellen we echter vast dat onze collega-blogger "tafelspringer" blijkbaar nogal wat aanhang moet hebben binnen deze Raad. We weten dat we nu wat overdrijven in onze stellingen maar we blijven graag met gelijke wapens strijden tegen onze vijanden. Dus overdrijving is hier dus op zijn plaats want...we lezen op:

http://www.vluchtelingenwerk.be/actueel/RVV-kan-verschil-beroeprechters-niet-verklaren.php



Raad voor Vreemdelingenbetwistingen kan verschil

in erkenning tussen Nederlandstalige

beroeprechters en Franstalige niet verklaren




Uit eigen cijfers van de Raad voor Vreemdelingenbetwisting blijkt dat de Franstalige beroepsrechters in 6,3% van de beroepen de status van vluchteling toekenden en hun Nederlandstalige collega's slecht 0,7%. Volgens staatssecretaris voor asiel en migratie Wathelet kan de raad hierover momenteel geen definitieve uitleg geven.
Een mogelijke reden is het land van herkomst, aangezien de asielzoekers met eenzelfde nationaliteit meestal volgens dezelfde proceduretaal worden geëvalueerd.

In deze rechtbank die in beroep beslist over asiel en vreemdelingendossier maken de Nederlandstalige rechters ook veel minder gebruik van de mogelijkheid om een dossier terug te sturen naar de asielinstanties die in eerste instantie beslist over een asielaanvraag, het Commissariaat-Generaal voor de Vluchtelingen en Staatlozen. Ze deden dit in 0,6% van hun dossier, Franstalige rechter in 8,8% van hun dossiers.

De Raad heeft een aantal projecten op stapel om de eenheid van de rechtspraak en de informatisering van de statistische gegevens te verbeteren. De eerste voorzitter en de voorzitter van de Raad verwezen ook een aantal dossiers naar de algemene vergadering van de Raad. Die bestaat uit minimum zes rechters, van beide taalgebieden.

De staatsecretaris kan evenmin zelf een standpunt geven over de discrepantie, aangezien de RVV een onafhankelijke rechtbank is.

Kathelijne Houben - beleidsmedewerker
9/03/2010


Zo ziet u maar beste lezertjes en Ollandse vrienden dat Vlamingen en Franstaligen inderdaad niet meer het zelfde recht spreken. Wij dachten dat de toekenning van het asielrecht tenminste binnen de zelfde staatsgrens gekoppeld was aan een zelfde rechtsprincipe gestoeld op de zelfde onderliggende humanuitaire waarden.....Niet dus...

En wat ons extra pissig maakt is de conclusie: De staatsecretaris kan evenmin zelf een standpunt geven over de discrepantie, aangezien de RVV een onafhankelijke rechtbank is.

Men moet dus blijkbaar geen enkele verantwoording meer geven in geval van "discrepanties" in dit landje....
Het is toch voor iedereen duidelijk dat hier een probleem is en dat ofwel de ene te "gul" is of de andere te "krenterig".
Of nog erger de ene wil gewoon geen asielzoeker meer opnemen terwijl de andere ...
Zo kunnen we nog een tijdlang zelf zoeken achter interpretaties en dit is dus niet meer normaal in een rechtstaat.

Willen we dus maar meteen beginnen hier een degelijk onderbouwd antwoord op te zoeken in plaats van te beweren dat elke asielzoekende man 5 vrouwen met elk tien kinderen met zich meesleurt. En vergeet niet beste tafelspringer dat de theorie van de tien kinderen in nog niet zo lang vervlogen tijden ook door de franstaligen werd gehanteerd over de vlamingen...en de vlamingen spraken over hun kinderrijkdom in termen van "sterk ras en fierheid"...
20-08-2010 om 10:20 geschreven door Vorser-Raadgever
0 1 2 3 4 5 - Gemiddelde waardering: 0/5 - (0 Stemmen)
Categorie:Een uitgesproken "Grr#!!♪♫@||#♫♪☻"-Kitokojungle-Opinie !!

19-08-2010

Het Iraanse steentijdperk...
we gaan weer naar Iran waar de doodstraf door steniging voor "overspel" bestaat en ook uitgevoerd wordt, meestal gaat het om vrouwen, of wat hadden jullie gedacht?

http://www.stop-stoning.org/node/1149


IRAN: Sakineh Mohammadi-Ashtiani faces imminent death by stoning

The Global Campaign to Stop Killing and Stoning Women (SKSW) and the International Solidarity Network, Women Living Under Muslim Laws (WLUML) urge all concerned to immediately contact the Iranian officials to express their concern over the planned stoning to death of Sakineh Mohammadi-Ashtiani. Under Iranian law, execution by stoning is prescribed for adultery. Stoning is one of the most brutal punishments; the Islamic Penal Code of Iran states that the stones used should "not be large enough to kill the person by one or two strikes" – clearly aiming to inflict a slow and painful death.

Attached at the bottom of the page is a sample letter to the authorities.
On 15 May 2006, Sakineh Mohammadi-Ashtiani was convicted of having an "illicit relationship" with two men and was sentenced to 99 lashes by Branch 101 of the Criminal Court of Osku, in East Azerbaijan Province. Then, in a September 2006 trial of a man accused of murdering her husband, Mohammadi-Ashtiani was once again accused of committing "fornication while married." During this trial, she retracted the "confession" she supposedly made during pre-trial interrogation, alleging that she had confessed under duress, and declared her innocence. Two of the five judges found her not guilty, pointing to the lack of evidentiary proof in the case against her, and noting that she had already suffered 99 lashes due to her previous sentencing. Even though double jeopardy is illegal in Iran, the other three judges, including the presiding judge, found Mohammadi-Ashtiani guilty on the basis of the "judge's knowledge" or "gut-feeling", a provision in Iranian law that allows judges to make their own subjective and arbitrary rulings even in the absence of clear or conclusive evidence. Mohammadi-Ashtiani was sentenced to death by stoning on 10 September 2006.
A mother of two young children, Mohammadi-Ashtiani had her death sentence confirmed by the Supreme Court on 27 May 2007. She has been held since 2005. Her lawyer has pleaded with the Head of the Judiciary, Head of the Provincial Judiciary and members of the Amnesty and Clemency Body to commute Mohammadi-Ashtiani's sentence to one that enables her to return to her life and children. His plea has been denied twice. In previous cases, Ayatollah Shahroudi, the former Head of the Judiciary in Iran, has commuted stoning sentences with the approval of Supreme Leader Ayatollah Khamene'i.
On 13 June, Sakineh Mohammadi Ashtiani's lawyer, Mohammad Mostafaei, published an article entitled "Sakineh on the Threshold of Stoning" and pointed out that there is no legal obstacle to her execution being carried out at any time. Her lawyer stated that with all the complexities and confusion over her case, his client should not be executed, let alone stoned to death, and that her repentance is enough to warrant a pardon.
The newly proposed draft of the Islamic Penal Code of Iran contains provisions for annulling stoning sentences when the execution of such a sentence would damage the reputation of the Islamic Republic and lead to the degradation of Islam. However, there are serious concerns that, if passed, this provision will not necessarily put an end to the practice of stoning in Iran so long as judges continue to invoke religious jurisprudence that overrules or contravenes the proposed prohibition of stoning in the draft Code.
The Stop Stoning Forever Campaign, a grassroots initiative in Iran, has been urging Iranian officials to repeal the stoning law since its formation in 2006. There is no mention of stoning in the Qur'an and many prominent Ayatollahs, or religious scholars, have spoken in support of a ban on stoning in Iran. Many Muslim nations such as Malaysia, Indonesia, Tunisia, Algeria and others have banned death by stoning. Despite calls for abolition from around the globe, stoning is still legal in Iran and judges continue to issue and implement stoning sentences.
The Iranian Constitution forbids the use of torture, in line with Article 7 of the International Covenant on Civil and Political Rights (ICCPR) demanding that: "No one shall be subjected to torture or to cruel, inhuman or degrading treatment or punishment."
As a state party to the ICCPR, Iran has also made an explicit and unreserved commitment under article 6(2) that if the death sentence is imposed it is to be "only for the most serious crimes." Under international law, consensual sexual acts such as those criminalized by Iranian law under the provisions of adultery do not amount to the "most serious crimes" for which the death penalty may be imposed as an "exceptional measure." In 2008, the United Nations General Assembly adopted a resolution calling for a worldwide moratorium on executions. Iran was among the minority of states that voted against the resolution.
The Global Campaign to Stop Killing and Stoning Women and the International Solidarity Network, Women Living Under Muslim Laws oppose all forms of cruel and degrading punishment most especially including those that are being justified in the name of religion, tradition, and/or culture. The freedom of belief does not mean freedom to kill.
Source:
WLUML/SKSW

Action needed:
Please support this appeal by telephone, emailing and/or sending our sample letter or your own letters reflecting the human rights concerns we have described above to:


Addresses:
Ayatollah Sadegh Larijani
Head of the Judiciary of the Islamic Republic of Iran
Howzeh Riyasat-e Qoveh Qazaiyeh (Office of the Head of the Judiciary)
Pasteur St., Vali Asr Ave., south of Serah-e Jomhouri,
Tehran 1316814737,
Islamic Republic of Iran
Email: via website: http://www.dadiran.ir/tabid/75/Default.aspx
(put given name in first starred box, family name in second starred box, and email address in third. Paste appeal in large box)
Salutation: Your Excellency

General Public Relations Office
Tel: 0098 21 66407070 (Extension: 220-227)
Email: info@dadiran.ir
Tehran Prosecution Office (which the Revolutionary Court prosecutor is part of)
Tel: 0098 21 33948785
Fax: 0098 21 33948887
Answering Machine: 0098 21 33111027
Email: info@dadsara.ir
High Council for Human Rights (Larijani's bureau)
Email: info@humanrights-iran.ir
General Office of International Affairs (in Judiciary):
Emails: bia.judi@yahoo.com
General Prosecutor's Office
Email: info@dadsetani.ir
Please also urgently write to/telephone/fax the Iranian embassy in your country. You can find the contact details on this list: http://www.embassiesabroad.com/embassies-of/Iran


Additional Information
CNN: Interview with Ms. Sakineh Mohammadi Ashtiani's son
19-08-2010 om 00:31 geschreven door Vorser-Raadgever
0 1 2 3 4 5 - Gemiddelde waardering: 0/5 - (0 Stemmen)
Categorie:Een uitgesproken "Grr#!!♪♫@||#♫♪☻"-Kitokojungle-Opinie !!

18-08-2010

Dz Somalische Jood die fuhrer werd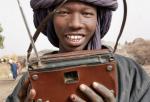 Een leuk berichtje voor alle liefhebbers van zuivere rassen en aanverwanten. We willen dit onze lezertjes niet onthouden want het maakt ons dagje en zelfs ons jaar erg goed:
http://www.standaard.be/artikel/detail.aspx?artikelid=DMF20100817_117

Hitler verwant met Somaliërs, Berbers en Joden

Uit DNA-onderzoek blijkt dat de Duitse Führer Adolf Hilter verwant was met Somaliërs, Joden en Berbers. Dat staat deze week te lezen in het tijdschrift Knack. Door het DNA van familieleden van de Führer te analyseren, kon men de zogeheten 'haplogroep' van Hitler bepalen. Die geeft prijs waar Hitlers voorvaders vandaan kwamen en met wie hij verwant is.
Opzienbarend is dat Hitler tot de haplogroep 'E1b1b' blijkt te behoren, die weinig courant is in Duitsland en West-Europa. Die 'genetische vingerafdruk' komt veel vaker voor in het zuiden: bij 25 procent van de Grieken en Sicilianen, en bij maar liefst 50 à 80 procent van de Noord-Afrikanen.
Haplogroep E1b1b komt het frequentst voor bij de Berbers en daarnaast ook in Somalië. Opvallender nog is dat de haplogroep van Hitler de op één na vaakst voorkomende haplogroep is bij de Asjkenazische Joden.
Die kwestie wordt pas echt fascinerend als je ze afzet tegen het wereldbeeld van de nazi's, waarin zo'n extreem belang werd toegekend aan begrippen als bloed en ras, zo staat te lezen in het tijdschrift. Hitlers bezorgdheid over zijn eigen afkomst blijkt niet onterecht. Uit het onderzoek van Knack blijkt dat hij zelf niet 'raszuiver' of 'arisch' was.
Journalist Jean-Paul Mulders spoorde in het verleden verwanten van Hitler op in Oostenrijk en de Verenigde Staten. Hij rekende onder andere af met de hardnekkige mythe dat Hitler tijdens de Eerste Wereldoorlog een zoon zou hebben verwekt bij een jonge Française.


Wij hebben van elke zin genoten! Heil de Somalische Jood! Kan men nu aub definitief een punt zetten achter elke ideologie die zich baseert op ras en bodem?
18-08-2010 om 00:13 geschreven door Vorser-Raadgever
0 1 2 3 4 5 - Gemiddelde waardering: 0/5 - (0 Stemmen)
Categorie:Een uitgesproken "Grr#!!♪♫@||#♫♪☻"-Kitokojungle-Opinie !!

17-08-2010

Loncin en nooit meer oorlog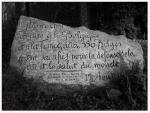 We merken dat onze trouwe lezertjes stilaan beginnen uit vakantie terug te komen. Blankenberge en Benidorm zijn nog slechts leuke herinneringen aan friet met mosselen of paella en sangria. Vannacht was er groot nieuws uit de hoek waar onze preformateur zit te sleutelen aan zijn karreke zonder wielen. Bart De Wever werd onwel. Uit onze befaamde welingelichte bronnen mochten we vernemen dat dit te wijten was aan een verabndering van menu. In plaats van 6 suikerwafels had hij tien frangipannekes verorberd. En dat lijkt hem slecht te zijn bekomen. Het weze hem gegund zonder kwaaie bedoelingen want we willen in die mens zijn schoenen echt niet staan. Er zijn leukere momenten te bedenken dan van zijn stokje te gaan om vervolgens te ontwaken met het gezicht van Peumans boven je kop.
In elk geval lijken ze bij de NVA niet meteen tevreden met een dooie mus, binnenkort hebben ze d'r een dooie voorzitter bovenop. Opgepast Vlamingen aller gezindheden, Milquet of Onkelinckx zijn niet kapot te vergaderen. Noch met suikerwafels noch met Vlaamse stoofkarbonaden enkel met pure weedol en dan nog ...Al hoeft dat voor ons niet meteen. Maar we hadden stilaan we wat meer vooruitgang gewild. We staan er niet alleen mee. Uit het laatste artikel op de site van De Standaard: http://www.standaard.be/artikel/detail.aspx?artikelid=DMF20100816_040 bleken er rond dit ontiegelijk vroege uur reeds meer dan 800 reacties te zijn gekomen. Vlaanderen ontwaakt dus stilaan. Nu zijn zulke aantallen reacties vrij contraproductief. Niemand voelt zich echt geroepen om al deze erg persoonlijke meningen waarvan er nogal wat grenzen aan pure prietpraat, te lezen. Wij in elk geval niet. Om ons wat voor te bereiden op de verdediging van ons Belgenland, willen we onze vaderlandslievende lezersscharen er aan herinneren dat 15 augustus 1914 s'werelds sterkste fortengordel, namelijk die rond Luik op 10 dagen werd vernietigd door de Dikke Bertha's van Keizer Wilhelm. Wij hadden dan toch willen oproepen tot enige hulde voor de talrijke gesneuvelden voornamelijk Duitse infanteristen maar natuurlijk ook de 350 Belgen van het fort van Loncin dat tot betongruis werd herleid na 15.000 obussen te verduren te hebben gekregen en 25 van de dikke Bertha's.
http://www.fortdeloncin.com/page.php?pagID=1
http://nl.wikipedia.org/wiki/Fort_Loncin
Want als we van de Vlaamse beweging één ding hebben onthouden dan is het een absolute drang naar pacifisme...en dat mag nooit vergeten worden.
Nooit meer oorlog! En dat is tenslotte nog steeds een niet verwezenlijkt programmapunt dat volledig buiten de perimeter van de Di-Rupo valt. Hop hop hop, werk aan de winkel! Daarna kunnen de onderhandelaars wafels bakken zoals in de avonturen van Nero. Jawadde!

17-08-2010 om 01:06 geschreven door Vorser-Raadgever
0 1 2 3 4 5 - Gemiddelde waardering: 5/5 - (1 Stemmen)
Categorie:Een uitgesproken "Grr#!!♪♫@||#♫♪☻"-Kitokojungle-Opinie !!

13-08-2010

Hope and glory in Amerika
en terwijl hier preformateurs non-papers opstellen over convergenties tussen water en vuur gaat het leven verder. Sommige leukerds vinden het erg slim te orakelen dat de sociale zekerheid niet mmer echt van deze tijd is. Beter alles overlaten aan puur privé-intiatief. We geven hier een voorbeeld uit een land waar privé-initiatief de voornaamste pijler is ....toch zeer herkenbaar en wees eerlijk, veel belangrijker dan de discussie over persoonsgebonden materie of gewestmaterie...



http://www.huffingtonpost.com/2010/08/13/social-security-keeps-20_n_681595.html




As Social Security approaches its 75th anniversary on Saturday, the program is playing an especially vital role in reducing poverty across America during the worst economic crisis since the Great Recession.
If benefits were to be significantly cut, 19.8 million more Americans would be thrust in poverty, according to a recent report by the Center on Budget and Policy Priorities. In addition to supporting the elderly, Social Security is currently keeping more than 1 million children and more than 5 million adults below the age of 65 above the poverty line.
Cuts to Social Security would be especially devastating for older women, the report shows. While 11.9 percent of women over the age of 65 are currently below the poverty line, nearly half of them would be poor if they no longer received benefits.
Veronica Daniels, 62, of Houston, Texas, says a reduction in her Social Security benefits would be calamitous. An engineer with over 37 years of experience, Daniels lost her job in 2007 and has not been able to find steady work since. After blowing through most of her savings on a major surgery and dental emergency without the help of health insurance, she was forced to start collecting Social Security early to stay afloat.
"I wanted to wait until I was 66 to start collecting it, because I will lose about 25% of my benefits by doing it this way, but I had no choice," Daniels told HuffPost. "If the government cut my benefits right now, it would be horrible for me. I'm making just enough to cover basic expenses and save about a hundred dollars or so a month for medical emergencies. I can't really afford to be squeezed."
Daniels said she lost her house to foreclosure in 2009, and she now lives in a one-bedroom apartment in Houston with no sofa and only a small folding table to eat on. She worries that once the prices of food and housing and utilities go up, she will no longer be able to pay her modest rent.
"I'm hoping to live until my 80s, but it's gonna be really tough to make ends meet by myself," she said. "Social Security will cover the basics, but what if something happens and I need more? Will I be homeless? I'm just crossing my fingers and hoping to hell I don't get seriously sick."

Daniels and millions other Americans who depend on Social Security are watching closely as a bipartisan commission set up by President Obama mulls over the idea of cutting funds to the program to reduce the deficit. HuffPost's Ryan Grim reported that nearly 85 percent of American adults polled oppose cuts to Social Security, according to a recent survey conducted by GfK Roper, and 72% "strongly oppose" the idea.
Daniels belongs firmly in the latter category.
"I get so damn disgusted," she told HuffPost. "I don't understand how they can even think about cutting the benefits they've promised you and you've planned on your whole life. They want to treat us as less than humans."
13-08-2010 om 23:09 geschreven door Vorser-Raadgever
0 1 2 3 4 5 - Gemiddelde waardering: 0/5 - (0 Stemmen)
Categorie:Een uitgesproken "Grr#!!♪♫@||#♫♪☻"-Kitokojungle-Opinie !!


eindelijk goed nieuws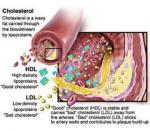 Cholesterol could easily be described as the smoking gun of the last two decades.
It's been responsible for demonizing entire categories of foods (like eggs and saturated fats) and blamed for just about every case of heart disease in the last 20 years.
Yet when I first opened my medical practice in the mid 80s, cholesterol, and the fear that yours was too high was rarely talked about.
Somewhere along the way however, cholesterol became a household word -- something that you must keep as low as possible, or suffer the consequences.
You are probably aware that there are many myths that portray fat and cholesterol as one of the worst foods you can consume. Please understand that these myths are actually harming your health.
Not only is cholesterol most likely not going to destroy your health (as you have been led to believe), but it is also not the cause of heart disease. And for those of you taking cholesterol-lowering drugs, the information that follows could not have been given to you fast enough. But before I delve into this life-changing information, let's get some basics down first.
What is Cholesterol, and Why Do You Need It?
That's right, you do need cholesterol.
This soft, waxy substance is found not only in your bloodstream, but also in every cell in your body, where it helps to produce cell membranes, hormones, vitamin D and bile acids that help you to digest fat. Cholesterol also helps in the formation of your memories and is vital for neurological function.
Your liver makes about 75 percent of your body's cholesterol ,[i] and according to conventional medicine, there are two types:
High-density lipoprotein, or HDL: This is the "good" cholesterol that helps to keep cholesterol away from your arteries and remove any excess from arterial plaque, which may help to prevent heart disease.
Low-density lipoprotein, or LDL: This "bad" cholesterol circulates in your blood and, according to conventional thinking, may build up in your arteries, forming plaque that makes your arteries narrow and less flexible (a condition called atherosclerosis). If a clot forms in one of these narrowed arteries leading to your heart or brain, a heart attack or stroke may result.
Also making up your total cholesterol count are:
-- Triglycerides: Elevated levels of this dangerous fat have been linked to heart disease and diabetes. Triglyceride levels are known to rise from eating too many grains and sugars, being physically inactive, smoking cigarettes, drinking alcohol excessively and being overweight or obese.
-- Lipoprotein (a), or Lp(a): Lp(a) is a substance that is made up of an LDL "bad cholesterol" part plus a protein (apoprotein a). Elevated Lp(a) levels are a very strong risk factor for heart disease. This has been well established, yet very few physicians check for it in their patients.
Understand this:
Your Total Cholesterol Level is NOT a Great Indicator of Your Heart Disease Risk
Health officials in the United States urge everyone over the age of 20 to have their cholesterol tested once every five years. Part of this test is your total cholesterol, or the sum of your blood's cholesterol content, including HDL, LDLs and VLDLs.
The American Heart Association recommends that your total cholesterol is less than 200 mg/dL, but what they do not tell you is that total cholesterol level is just about worthless in determining your risk for heart disease, unless it is above 330.
In addition, the AHA updated their guidelines in 2004, lowering the recommended level of LDL cholesterol from 130 to LDL to less than 100, or even less than 70 for patients at very high risk.
In order to achieve these outrageous and dangerously low targets, you typically need to take multiple cholesterol-lowering drugs. So the guidelines instantly increased the market for these dangerous drugs. Now, with testing children's cholesterol levels, they're increasing their market even more.
I have seen a number of people with total cholesterol levels over 250 who actually were at low heart disease risk due to their HDL levels. Conversely, I have seen even more who had cholesterol levels under 200 that were at a very high risk of heart disease based on the following additional tests:
-- HDL/Cholesterol ratio
-- Triglyceride/HDL ratios
HDL percentage is a very potent heart disease risk factor. Just divide your HDL level by your cholesterol. That percentage should ideally be above 24 percent.
You can also do the same thing with your triglycerides and HDL ratio. That percentage should be below 2.
Keep in mind, however, that these are still simply guidelines, and there's a lot more that goes into your risk of heart disease than any one of these numbers. In fact, it was only after word got out that total cholesterol is a poor predictor of heart disease that HDL and LDL cholesterol were brought into the picture.
They give you a closer idea of what's going on, but they still do not show you everything.
Cholesterol is Neither "Good" Nor "Bad"
Now that we've defined good and bad cholesterol, it has to be said that there is actually only one type of cholesterol. Ron Rosedale, MD, who is widely considered to be one of the leading anti-aging doctor in the United States, does an excellent job of explaining this concept :[ii]
"Notice please that LDL and HDL are lipoproteins -- fats combined with proteins. There is only one cholesterol. There is no such thing as "good" or "bad" cholesterol.

Cholesterol is just cholesterol.

It combines with other fats and proteins to be carried through the bloodstream, since fat and our watery blood do not mix very well.

Fatty substances therefore must be shuttled to and from our tissues and cells using proteins. LDL and HDL are forms of proteins and are far from being just cholesterol.

In fact we now know there are many types of these fat and protein particles. LDL particles come in many sizes and large LDL particles are not a problem. Only the so-called small dense LDL particles can potentially be a problem, because they can squeeze through the lining of the arteries and if they oxidize, otherwise known as turning rancid, they can cause damage and inflammation.

Thus, you might say that there is "good LDL" and "bad LDL."

Also, some HDL particles are better than others. Knowing just your total cholesterol tells you very little. Even knowing your LDL and HDL levels will not tell you very much."
Cholesterol is Your Friend, Not Your Enemy
Before we continue, I really would like you to get your mind around this concept.
In the United States, the idea that cholesterol is evil is very much engrained in most people's minds. But this is a very harmful myth that needs to be put to rest right now.
"First and foremost," Dr. Rosedale points out, "cholesterol is a vital component of every cell membrane on Earth. In other words, there is no life on Earth that can live without cholesterol.

That will automatically tell you that, in and of itself, it cannot be evil. In fact, it is one of our best friends.

We would not be here without it. No wonder lowering cholesterol too much increases one's risk of dying. Cholesterol is also a precursor to all of the steroid hormones. You cannot make estrogen, testosterone, cortisone and a host of other vital hormones without cholesterol."
Vitamin D and Your Cholesterol
You probably are aware of the incredible influence of vitamin D on your health. If you aren't, or need a refresher, you can visit my vitamin D page.
What most people do not realize is that the best way to obtain your vitamin D is from safe exposure to sun on your skin. The UVB rays in sunlight interact with the cholesterol on your skin and convert it to vitamin D.
Bottom line?
If your cholesterol level is too low you will not be able to use the sun to generate sufficient levels of vitamin D.
Additionally, it provides some intuitive feedback that if cholesterol were so dangerous, why would your body use it as precursor for vitamin D and virtually all of the steroid hormones in your body?
Other "evidence" that cholesterol is good for you?
Consider the role of "good" HDL cholesterol. Essentially, HDL takes cholesterol from your body's tissues and arteries, and brings it back to your liver, where most of your cholesterol is produced. If the purpose of this was to eliminate cholesterol from your body, it would make sense that the cholesterol would be shuttled back to your kidneys or intestines so your body could remove it.
Instead, it goes back to your liver. Why?
Because your liver is going to reuse it.
"It is taking it back to your liver so that your liver can recycle it; put it back into other particles to be taken to tissues and cells that need it," Dr. Rosedale explains. "Your body is trying to make and conserve the cholesterol for the precise reason that it is so important, indeed vital, for health."
Cholesterol and Inflammation - What's the Connection?
Inflammation has become a bit of a buzzword in the medical field because it has been linked to so many different diseases. And one of those diseases is heart disease ... the same heart disease that cholesterol is often blamed for.
What am I getting at?
Well, first consider the role of inflammation in your body. In many respects, it's a good thing as it's your body's natural response to invaders it perceives as threats. If you get a cut for instance, the process of inflammation is what allows you to heal.
Specifically during inflammation:
-- Your blood vessels constrict to keep you from bleeding to death
-- Your blood becomes thicker so it can clot
-- Your immune system sends cells and chemicals to fight viruses, bacteria and other "bad guys" that could infect the area
-- Cells multiply to repair the damage
Ultimately, the cut is healed and a protective scar may form over the area.
If your arteries are damaged, a very similar process occurs inside of your body, except that a "scar" in your artery is known as plaque.
This plaque, along with the thickening of your blood and constricting of your blood vessels that normally occur during the inflammatory process, can indeed increase your risk of high blood pressure and heart attacks.
Notice that cholesterol has yet to even enter the picture.
Cholesterol comes in because, in order to replace your damaged cells, it is necessary.
Remember that no cell can form without it.
So if you have damaged cells that need to be replaced, your liver will be notified to make more cholesterol and release it into your bloodstream. This is a deliberate process that takes place in order for your body to produce new, healthy cells.
It's also possible, and quite common, for damage to occur in your body on a regular basis. In this case, you will be in a dangerous state of chronic inflammation.
The test usually used to determine if you have chronic inflammation is a C-reactive protein (CRP) blood test. CRP level is used as a marker of inflammation in your arteries.
Generally speaking:
-- A CRP level under 1 milligrams per liter of blood means you have a low risk for cardiovascular disease
-- 1 to 3 milligrams means your risk is intermediate
-- More than 3 milligrams is high risk
Even conventional medicine is warming up to the idea that chronic inflammation can trigger heart attacks. But they stop short of seeing the big picture.
In the eyes of conventional medicine, when they see increased cholesterol circulating in your bloodstream, they conclude that it -- not the underlying damage to your arteries -- is the cause of heart attacks.
Which brings me to my next point.
The Insanity of Lowering Cholesterol
Sally Fallon, the president of the Weston A. Price Foundation, and Mary Enig, Ph.D, an expert in lipid biochemistry, have gone so far as to call high cholesterol "an invented disease, a 'problem' that emerged when health professionals learned how to measure cholesterol levels in the blood."[iii]
And this explanation is spot on.
If you have increased levels of cholesterol, it is at least in part because of increased inflammation in your body. The cholesterol is there to do a job: help your body to heal and repair.
Conventional medicine misses the boat entirely when they dangerously recommend that lowering cholesterol with drugs is the way to reduce your risk of heart attacks, because what is actually needed is to address whatever is causing your body damage -- and leading to increased inflammation and then increased cholesterol.
As Dr. Rosedale so rightly points out:
"If excessive damage is occurring such that it is necessary to distribute extra cholesterol through the bloodstream, it would not seem very wise to merely lower the cholesterol and forget about why it is there in the first place.

It would seem much smarter to reduce the extra need for the cholesterol -- the excessive damage that is occurring, the reason for the chronic inflammation."
I'll discuss how to do this later in the report, but first let's take a look at the dangers of low cholesterol -- and how it came to be that cholesterol levels needed to be so low in the first place.
If Your Cholesterol is Too Low ...
All kinds of nasty things can happen to your body. Remember, every single one of your cells needs cholesterol to thrive -- including those in your brain. Perhaps this is why low cholesterol wreaks havoc on your psyche.
One large study conducted by Dutch researchers found that men with chronically low cholesterol levels showed a consistently higher risk of having depressive symptoms.[iv]
This may be because cholesterol affects the metabolism of serotonin, a substance involved in the regulation of your mood. On a similar note, Canadian researchers found that those in the lowest quarter of total cholesterol concentration had more than six times the risk of committing suicide as did those in the highest quarter. [v]
Dozens of studies also support a connection between low or lowered cholesterol levels and violent behavior, through this same pathway: lowered cholesterol levels may lead to lowered brain serotonin activity, which may, in turn, lead to increased violence and aggression. [vi]
And one meta-analysis of over 41,000 patient records found that people who take statin drugs to lower their cholesterol as much as possible may have a higher risk of cancer, [vii] while other studies have linked low cholesterol to Parkinson's disease.
What cholesterol level is too low? Brace yourself.
Probably any level much under 150 -- an optimum would be more like 200.
Now I know what you are thinking: "But my doctor tells me my cholesterol needs to be under 200 to be healthy." Well let me enlighten you about how these cholesterol recommendations came to be. And I warn you, it is not a pretty story.
This is a significant issue. I have seen large numbers of people who have their cholesterol lowered below 150, and there is little question in my mind that it is causing far more harm than any benefit they are receiving by lowering their cholesterol this low.
Who Decided What Cholesterol Levels are Healthy or Harmful?
In 2004, the U.S. government's National Cholesterol Education Program panel advised those at risk for heart disease to attempt to reduce their LDL cholesterol to specific, very low, levels.
Before 2004, a 130-milligram LDL cholesterol level was considered healthy. The updated guidelines, however, recommended levels of less than 100, or even less than 70 for patients at very high risk.
Keep in mind that these extremely low targets often require multiple cholesterol-lowering drugs to achieve.
Fortunately, in 2006 a review in the Annals of Internal Medicine [viii] found that there is insufficient evidence to support the target numbers outlined by the panel. The authors of the review were unable to find research providing evidence that achieving a specific LDL target level was important in and of itself, and found that the studies attempting to do so suffered from major flaws.
Several of the scientists who helped develop the guidelines even admitted that the scientific evidence supporting the less-than-70 recommendation was not very strong.
So how did these excessively low cholesterol guidelines come about?
Eight of the nine doctors on the panel that developed the new cholesterol guidelines had been making money from the drug companies that manufacture statin cholesterol-lowering drugs.[ix]
The same drugs that the new guidelines suddenly created a huge new market for in the United States.
Coincidence? I think not.
Now, despite the finding that there is absolutely NO evidence to show that lowering your LDL cholesterol to 100 or below is good for you, what do you think the American Heart Association STILL recommends?
Lowering your LDL cholesterol levels to less than 100. [x]
And to make matters worse, the standard recommendation to get to that level almost always includes one or more cholesterol-lowering drugs.
The Dangers of Cholesterol-Lowering Medications
If you are concerned about your cholesterol levels, taking a drug should be your absolute last resort. And when I say last resort, I'm saying the odds are very high, greater than 100 to 1, that you don't need drugs to lower your cholesterol.
To put it another way, among the more than 20,000 patients who have come to my clinic, only four or five of them truly needed these drugs, as they had genetic challenges of familial hypercholesterolemia that required it..
Contrast this to what is going on in the general population. According to data from Medco Health Solutions Inc., more than half of insured Americans are taking drugs for chronic health conditions. And cholesterol-lowering medications are the second most common variety among this group, with nearly 15 percent of chronic medication users taking them (high blood pressure medications -- another vastly over-prescribed category -- were first). [xi]
Disturbingly, as written in BusinessWeek early in 2008, "Some researchers have even suggested -- half-jokingly -- that the medications should be put in the water supply." [xii]
Count yourself lucky that you probably do NOT need to take cholesterol-lowering medications, because these are some nasty little pills.
Statin drugs work by inhibiting an enzyme in your liver that's needed to manufacture cholesterol. What is so concerning about this is that when you go tinkering around with the delicate workings of the human body, you risk throwing everything off kilter.
Case in point, "statin drugs inhibit not just the production of cholesterol, but a whole family of intermediary substances, many if not all of which have important biochemical functions in their own right," say Enig and Fallon.3
For starters, statin drugs deplete your body of Coenzyme Q10 (CoQ10), which is beneficial to heart health and muscle function. Because doctors rarely inform people of this risk and advise them to take a CoQ10 supplement, this depletion leads to fatigue, muscle weakness, soreness, and eventually heart failure.
Muscle pain and weakness, a condition called rhabdomyolysis, is actually the most common side effect of statin drugs, which is thought to occur because statins activate the atrogin-1 gene, which plays a key role in muscle atrophy. [xiii]
By the way, muscle pain and weakness may be an indication that your body tissues are actually breaking down -- a condition that can cause kidney damage.
Statin drugs have also been linked to:
-- An increased risk of polyneuropathy (nerve damage that causes pain in the hands and feet and trouble walking)
-- Dizziness
-- Cognitive impairment, including memory loss [xiv]
-- A potential increased risk of cancer [xv]
-- Decreased function of the immune system[xvi]
-- Depression
-- Liver problems, including a potential increase in liver enzymes (so people taking statins must be regularly monitored for normal liver function)
And recently a possible association was found between statins and an increased risk of Lou Gehrig's disease. [xvii]
Other cholesterol-lowering drugs besides statins also have side effects, most notably muscle pain and weakness.
IMPORTANT NOTE
If, for whatever reason, you or someone you know or love does not believe the information in this report and chooses to stay on statin drugs, then please make sure they at least take one to two Ubiquinols per day.
This will help prevent all the side effects mentioned above.
Ubiquinol is the reduced version of Coenzyme Q-10 and is far more effective if you are over 35-40 years old. It is the form of the supplement that actually works, and if you take CoQ-10 and your body can't reduce it to uniquinol you are just fooling yourself and wasting your money.
Are Cholesterol Drugs Even Effective?
With all of these risks, the drugs had better be effective, right? Well, even this is questionable. At least, it depends on how you look at it.
Most cholesterol lowering drugs can effectively lower your cholesterol numbers, but are they actually making you any healthier, and do they help prevent heart disease?
Have you ever heard of the statistic known as NNT, or number needed to treat?
I didn't think so. In fact, most doctors haven't either. And herein lies the problem.
NNT answers the question: How many people have to take a particular drug to avoid one incidence of a medical issue (such as a heart attack)?
For example, if a drug had an NNT of 50 for heart attacks, then 50 people have to take the drug in order to prevent one heart attack.
Easy enough, right?
Well, drug companies would rather that you not focus on NNT, because when you do, you get an entirely different picture of their "miracle" drugs. Take, for instance, Pfizer's Lipitor, which is the most prescribed cholesterol medication in the world and has been prescribed to more than 26 million Americans. [xviii]
According to Lipitor's own Web site, Lipitor is clinically proven to lower bad cholesterol 39-60 percent, depending on the dose. Sounds fairly effective, right?
Well, BusinessWeek actually did an excellent story on this very topic earlier this year, [xix] and they found the REAL numbers right on Pfizer's own newspaper ad for Lipitor.
Upon first glance, the ad boasts that Lipitor reduces heart attacks by 36 percent. But there is an asterisk. And when you follow the asterisk, you find the following in much smaller type:
"That means in a large clinical study, 3% of patients taking a sugar pill or placebo had a heart attack compared to 2% of patients taking Lipitor."
What this means is that for every 100 people who took the drug over 3.3 years, three people on placebos, and two people on Lipitor, had heart attacks. That means that taking Lipitor resulted in just one fewer heart attack per 100 people.
The NNT, in this case, is 100. One hundred people have to take Lipitor for more than three years to prevent one heart attack. And the other 99 people, well, they've just dished out hundreds of dollars and increased their risk of a multitude of side effects for nothing.
So you can see how the true effectiveness of cholesterol drugs like Lipitor is hidden behind a smokescreen.
Or in some cases, not hidden at all.
Zetia and Vytorin: No Medical Benefits
Early in 2008, it came out that Zetia, which works by inhibiting absorption of cholesterol from your intestines, and Vytorin, which is a combination of Zetia and Zocor (a statin drug), do not work.
This was discovered AFTER the drugs acquired close to 20 percent of the U.S. market for cholesterol-lowering drugs. And also after close to 1 million prescriptions for the drugs were being written each week in the United States, bringing in close to $4 billion in 2007. [xx]
It was only after the results of a trial by the drugs' makers, Merck and Schering-Plough, were released that this was found out. Never mind that the trial was completed in April 2006, and results were not released until January 2008.
And it's no wonder the drug companies wanted to hide these results.
While Zetia does lower cholesterol by 15 percent to 20 percent, trials did not show that it reduces heart attacks or strokes, or that it reduces plaques in arteries that can lead to heart problems.
The trial by the drugs' makers, which studied whether Zetia could reduce the growth of plaques, found that plaques grew nearly twice as fast in patients taking Zetia along with Zocor (Vytorin) than in those taking Zocor alone. [xxi]
Of course, the answer is not to turn back to typical statin drugs to lower your cholesterol, as many of the so-called experts would have you believe.
You see, statins are thought to have a beneficial effect on inflammation in your body, thereby lowering your risk of heart attack and stroke.
But you can lower inflammation in your body naturally, without risking any of the numerous side effects of statin drugs. This should also explain why my guidelines for lowering cholesterol are identical to those to lower inflammation.
For more in-depth information about cholesterol-lowering drugs, please see my recently updated statin drug index page.
How to Lower Inflammation, and Thereby Your Risk of Heart Disease, Naturally
There is a major misconception that you must avoid foods like eggs and saturated fat to protect your heart. While it's true that fats from animal sources contain cholesterol, I've explained earlier in this article why this should not scare you -- but I'll explain even further here.
This misguided principle is based on the "lipid hypothesis" -- developed in the 1950s by nutrition pioneer Ancel Keys -- that linked dietary fat to coronary heart disease.
The nutrition community of that time completely accepted the hypothesis, and encouraged the public to cut out butter, red meat, animal fats, eggs, dairy and other "artery clogging" fats from their diets -- a radical change at that time.
What you may not know is that when Keys published his analysis that claimed to prove the link between dietary fats and coronary heart disease, he selectively analyzed information from only six countries to prove his correlation, rather than comparing all the data available at the time -- from 22 countries.
As a result of this "cherry-picked" data, government health organizations began bombarding the public with advice that has contributed to the diabetes and obesity epidemics going on today: eat a low-fat diet.
Not surprisingly, numerous studies have actually shown that Keys' theory was wrong and saturated fats are healthy, including these studies from Fallon and Enig's classic article The Skinny on Fats: [xxii]
A survey of South Carolina adults found no correlation of blood cholesterol levels with "bad" dietary habits, such as use of red meat, animal fats, fried foods, butter, eggs, whole milk, bacon, sausage and cheese. [xxiii]
A Medical Research Council survey showed that men eating butter ran half the risk of developing heart disease as those using margarine. [xxiv]
Of course, as Americans cut out nutritious animal fats from their diets, they were left hungry. So they began eating more processed grains, more vegetable oils, and more high-fructose corn syrup, all of which are nutritional disasters.
It is this latter type of diet that will eventually lead to increased inflammation, and therefore cholesterol, in your body. So don't let anyone scare you away from saturated fat anymore.
Chronic inflammation is actually caused by a laundry list of items such as:
-- Oxidized cholesterol (cholesterol that has gone rancid, such as that from overcooked, scrambled eggs)
-- Eating lots of sugar and grains
-- Eating foods cooked at high temperatures
-- Eating trans fats
-- A sedentary lifestyle
-- Smoking
-- Emotional stress
So to sum it all up, in order to lower your inflammation and cholesterol levels naturally, you must address the items on this list.
How to Lower Your Cholesterol Naturally...
1. Make sure you're getting plenty of high-quality, animal-based omega3-fats. I prefer those from krill oil. New research suggests that as little as 500 mg may lower your total cholesterol and triglycerides and will likely increase your HDL cholesterol.
2. Reduce, with the plan of eliminating, grains and sugars in your daily diet. It is especially important to eliminate dangerous sugars such as fructose. If your HDL/Cholesterol ratio is abnormal and needs to be improved it would also serve you well to virtually eliminate fruits from your diet, as that it also a source of fructose. Once your cholesterol improves you can gradually reintroduce it to levels that don't raise your cholesterol.
3. Eat the right foods for your nutritional type. You can learn your nutritional type by taking our FREE test.
4. Eat a good portion of your food raw.
5. Eat healthy, preferably raw, fats that correspond to your nutritional type. This includes:
-- Olive oil
-- Coconut and coconut oil
-- Organic raw dairy products (including butter, cream, sour cream, cheese, etc.)
-- Avocados
-- Raw nuts
-- Seeds
-- Eggs (lightly cooked with yolks intact or raw)
-- Organic, grass-fed meats
6. Get the right amount of exercise, especially Peak Fitness type of exercise. When you exercise you increase your circulation and the blood flow throughout your body. The components of your immune system are also better circulated, which means your immune system has a better chance of fighting an illness before it has the opportunity to spread.
7. Avoid smoking and drinking excessive amounts of alcohol.
8. Address your emotional challenges. I particularly love the Emotional Freedom Technique (EFT) for stress management.
So there you have it; the reasons why high cholesterol is a worry that many of you simply do not need to have, along with a simple plan to optimize yours.
If someone you love is currently taking cholesterol-lowering drugs, I urge you to share this information with them as well, and take advantage of the thousands of free pages of information on www.Mercola.com.
For the majority of you reading this right now, there's no reason to risk your health with cholesterol-lowering drugs. With the plan I've just outlined, you'll achieve the cholesterol levels you were meant to have, along with the very welcome "side effects" of increased energy, mood and mental clarity.
Too good to be true?
Hardly.
For the vast majority of people, making a few lifestyle changes causes healthy cholesterol levels to naturally occur.
As always, your health really is in your hands. Now it's up to you to take control -- and shape it into something great.
Dr. Joseph Mercola is the founder and director of Mercola.com. Become a fan of Dr. Mercola on Facebook, on Twitter and check out Dr. Mercola's report on sun exposure!
--------------------------------------------------------------------------------
References

[i] American Heart Association January 23, 2008
[ii] Mercola.com, Cholesterol is NOT the Cause of Heart Disease, Ron Rosedale May 28, 2005
[iii] Fallon, S. and Mary Enig. "Dangers of Statin Drugs: What You Haven't Been Told About Popular Cholesterol-Lowering Medicines," The Weston A. Price Foundation
[iv] Psychosomatic Medicine 2000;62.
[v] Epidemiology 2001 Mar;12:168-72
[vi] Annals of Internal Medicine (1998;128(6):478-487) The Journal of the American Medical Association (1997;278:313-321)
[vii] Journal of the American College of Cardiology July 31, 2007; 50:409-418
[viii] Annals of Internal Medicine October 3, 2006; 145(7): 520-530
[ix] USAToday.com October 16, 2004
[x] American Heart Association, "What Your Cholesterol Level Means," accessed May 22, 2008
[xi] MSNBC.com More than half of Americans on chronic meds May 14, 2008(accessed June 9, 2008)
[xii] BusinessWeek Do Cholesterol Drugs Do Any Good? January 17, 2008 (accessed June 9, 2008)
[xiii] The Journal of Clinical Investigation December 2007; 117(12):3940-51
[xiv] Mercola.com Sudden Memory Loss Linked to Cholesterol Drugs
[xv] Nature Medicine September, 2000;6:965-966, 1004-1010.
[xvi] Nature Medicine, December, 2000; 6: 1311-1312, 1399-1402
[xvii] Edwards, I. Ralph; Star, Kristina; Kiuru, Anne, "Statins, Neuromuscular Degenerative Disease and an Amyotrophic Lateral Sclerosis-Like Syndrome," Drug Safety, Volume 30, Number 6, 2007 , pp. 515-525(11)
[xviii] IMS Heallth. IMS National Prescription Audit Plus July 2007.
[xix] BusinessWeek.com, "Do Cholesterol Drugs Do Any Good?" January 17, 2008 (accessed June 10, 2008)
[xx] New York Times, "Cardiologists Question Delay of Data on 2 Drugs," November 21, 2007 (accessed June 10, 2008)
[xxi] New York Times, "Drug Has No Benefit in Trial, Makers Say," January 14, 2008 (accessed June 10, 2008)
[xxii] Enig, M and Sally Fallon, "The Skinny on Fats," The Weston A. Price Foundation,
[xxiii] Lackland, D T, et al, J Nutr, Nov 1990, 120:11S:1433-1436
[xxiv] Nutr Week, Mar 22, 1991, 21:12:2-3
13-08-2010 om 00:42 geschreven door Vorser-Raadgever
0 1 2 3 4 5 - Gemiddelde waardering: 0/5 - (0 Stemmen)
Categorie:Een uitgesproken "Grr#!!♪♫@||#♫♪☻"-Kitokojungle-Opinie !!

11-08-2010

Wikileaks under "friendly" fire
August 11, 2010
Unhinged at the US State Department and Pentagon
A War on Wikileaks?
By MAXIMILLIAN C. FORTE
In the interest of full disclosure, I am one of Wikileaks' many financial donors. I have downloaded their entire Afghan War Diary, and numerous other documents in the past, and I have shared them. I am also one of the critics of some aspects of the Wikileaks review process. Some might rush to conclude that this puts individuals such as myself in a difficult position. Not from our standpoint. Instead the difficult positions are owned by the U.S. State Department and Pentagon, whose emissions have been chock full of absurd assertions, twisted logic, while appealing to us with as much charm as that of a delinquent about to commit date rape: first the appeal to our good side (ethics), then the threat of destruction (prosecution).
The past week has seen a mounting cascade of legal threats against Wikileaks, launched first via the mainstream media, which along with its patron state is clearly smarting from the lash of uncontrolled information access. A Pentagon official reportedly exclaimed, with obvious joy: "It's amazing how [Wikileaks' Julian] Assange has overplayed his hand. Now, he's alienating the sort of people who you'd normally think would be his biggest supporters." In one step, three fallacies: one, that this story is all about Julian Assange, thus reducing the complex to the personal; two, that supporters of Wikileaks have become antagonistic toward what is an amorphous transnational movement without clear boundaries of membership or location; and three, the implication that support has shifted toward the Pentagon, as if it now has some sort of green light of legitimacy to commit any acts against Wikileaks that it wishes. It's only at these big historical moments, with so much at stake, with everything seemingly up in the air, that one finds so many people who are so wrong about so much.
Let's review the strategy of intended intimidation. The first step involved the military threatening its own—not in itself illogical, since the leaks emanate from within its ranks. However, the military threatened its own to avoid looking at what is now public. The Department of the Navy, in a message titled "Wikileaks Website Guidance," issued the following statement as reported on August 5th:
"personnel should not access the WikiLeaks website to view or download the publicized classified information. Doing so would introduce potentially classified information on unclassified networks. There has been rumor that the information is no longer classified since it resides in the public domain. This is NOT true. Government information technology capabilities should be used to enable our war fighters, promote information sharing in defense of our homeland, and to maximize efficiencies in operations. It should not be used as a means to harm national security through unauthorized disclosure of our information on publicly accessible websites or chat rooms."
A similar message was issued by the Special Security Office of the Marine Corps Intelligence Department addressed to ALCON (all concerned), which threatened to discipline offenders:
"By willingly accessing the WIKILEAKS website for the purpose of viewing the posted classified material—these actions constitute the unauthorized processing, disclosure, viewing, and downloading of classified information onto an UNAUTHORIZED computer system not approved to store classified information, meaning they have WILLINGLY committed a SECURITY VIOLATION. Not only are these actions illegal, but they provide the justification for local security officials to immediately remove, suspend 'FOR CAUSE' all security clearances and accesses. Commanders may press for Article 15 or 32 charges, and USMC personnel could face a financial hardship as civilian and contractor personnel will be placed on 'Administrative Leave' pending the outcome of the [criminal] investigation."
The threat to military personnel is one thing, but it has been done in a manner that threatens a wide array of actors, which theoretically could include independent bloggers, journalists, university librarians, and scholars. Sumit Agarwal, the former Google manager who—take note of the military-new media complex at work—is now serving as the Defense Department's social media czar, asserted to Wired's Danger Room that many of us may be guilty of illegal information trafficking (as I said in my last article, we are all hackers now):
"I think of it as being analogous to MP3s or a copyrighted novel online—widespread publication doesn't strip away laws governing use of those. If Avatar were suddenly available online, would [it] be legal to download it? As a practical matter, many people would download it, but also as a practical matter, James Cameron would probably go after people who were found to be nodes who facilitated distribution. It would still be illegal for people to make Avatar available even if it were posted on a torrent site or the equivalent. With minor changes to what is legal/illegal re: classified material vs a copyrighted movie, doesn't the analogy hold? One person making it available doesn't change the laws re: classified material. Our position is simply that service members ought not to use government computers to do something which is still completely illegal (traffic in classified material)."
Also on August 5th, the Pentagon issued an outlandish demand, so bizarre that it could not possibly be met with anything less than scorn. Pentagon spokesman Geoff Morrell ordered Wikileaks to "return" all documents (which are not paper documents, but digital copies, of which countless copies now exist in circulation):
"These documents are the property of the U.S. Government and contain classified and sensitive information. The Defense Department demands that Wikileaks return immediately all version [sic] of documents obtained….Wikileaks' public disclosure last week of a large number of our documents has already threatened the safety of our troops, our allies and Afghan citizens….The only acceptable course is for Wikileaks to return all versions of these documents to the U.S. government and permanently delete them from its website, computers and records."
At the same time this indicates one of the main lines of argument that the U.S. would begin to pursue against Wikileaks in earnest, and it is by far the weakest: that the leaked records threaten the safety of its troops and allies.
Fox News was eager to dedicate its time and energies to looking for legal loopholes by which to hang Wikileaks. It demonstrated no such concern for the finer points of international law, let alone another country's domestic laws, when it came to the U.S. invasions of Afghanistan and Iraq. Yet, here is Fox on Wikileaks' trail in Sweden. On August 6th Fox was happy to have surfaced with this report: "But the law [protecting freedom of expression and the anonymity of sources] only applies to websites or publications that possess a special publishing license granting them constitutional protection, and WikiLeaks has not acquired the requisite paperwork." Fox's headline was "WikiLeaks Website Not Protected by Swedish Law, Legal Analysts Say"—no legal analyst was named or quoted in the article. The only reason Fox issued this piece is as part of an effort, combining old media, social media, and the national security state, to draw a tighter noose around Wikileaks' collective neck. At a time when many "patriotic Americans" are publicly calling for Wikileaks' people to be hunted down and shot, it is interesting to note that Fox is only too happy to reveal the name, location, and photograph of the person hosting Wikileaks' server in Sweden.
On August 9th, the Wall Street Journal claimed to have obtained a letter from five human rights organizations that was critical of Wikileaks' failure to redact the names of Afghan civilian informants in the records that were publicly released. The WSJ's Jeanne Whalen, in language that is strikingly close to that of the unnamed Pentagon official quoted above at the start, wrote: "The exchange shows how WikiLeaks and Mr. Assange risk being isolated from some of their most natural allies in the wake of the documents' publication." This could be a problem for Wikileaks, insofar as Julian Assange has effectively conceded the argument in an interview with, among others, The Guardian: "If there are innocent Afghans being revealed, which was our concern, which was why we kept back 15,000 files, then of course we take that seriously." The problem is that many such identities are revealed in the files that have already been released. Assange argues that the U.S. military is ultimately to blame for having placed Afghan civilians in danger, and for recording identities that could be revealed. He is not wrong there, and the U.S. was overconfident that its database was beyond any danger of leakage, which is obviously wrong. Perhaps not wanting to engage in cold, bitter irony, Assange did not choose to give back to the state the words it often gives us: "Mistakes were made. We regret all loss of innocent civilian life. Unfortunately, the enemy chose to embed itself in the civilian population." Wikileaks, via Twitter, was correct in noting that not once since the recent leaks exploded into public has the Pentagon said it was sorry about all the Afghan civilians it killed, or that it would stop.
Now, on August 10th, we are told that the U.S. is urging all of its allies, especially those in NATO and with troops in Afghanistan, to crack down on Wikileaks. An unnamed American diplomat has stated:
"It's not just our troops that are put in jeopardy by this leaking. It's U.K. troops, it's German troops, it's Australian troops—all of the NATO troops and foreign forces working together in Afghanistan. [Their governments should] review whether the actions of WikiLeaks could constitute crimes under their own national-security laws."
Some U.S. allies, such as Canada, are likely to bolt out of the gate to be the first to do so. The day after the release of the documents, Canadian Foreign Minister Lawrence Cannon insisted, at first, that he would not comment directly on the leaked documents, saying they had "nothing to do with Canada." Yet, as if he had suddenly received an automated statement transmitted to a secret implant buried in his head, he said: "Our government is concerned, obviously, that operational leaks could endanger the lives of our men and women in Afghanistan." Again, three absurdly contradictory elements bundled together: 1) we are not commenting on the documents; 2) the documents have nothing to do with Canada; and, 3) the documents could endanger our troops.
The latter point is likely to be how the U.S. will impress upon allies the need to collaborate in persecuting Wikileaks. The endangering of Afghan civilians cannot, clearly, be a point on which to prosecute a case against Wikileaks, because the irony would be too immense for even the U.S. to try to keep inflated and aloft. The safety of troops is not much less ironic—after all, it was the state that placed those troops in harm's way, not Wikileaks—but it does play better with a home crowd that has been sufficiently conditioned to thirst for the blood of imagined "traitors." The leaders of the chief national security state of the West increasingly sound like angry and desperate bloggers, promising the wrath of god and total vengeance—and it may be because, one, the state is increasingly powerless to deal with transnational, decentralized, non-state phenomena that can fight back on cyber terrain (and win), and two because that crowd of angry, righteous patriots is the one the state is playing to.
It would be amazing if the U.S. or an ally ever got to try a case against Wikileaks on the grounds that troops' lives had been endangered. It would be a massive fiasco. The state would need to show—and not just assert, as it does now—exactly how any troops were actually endangered. Which of the rounds received from small arms fire in Afghanistan is a regular "insurgent" round and which one is a Wikileaks' inspired round? In a war zone, how do you calibrate safety levels such that you can tell when, with Wikileaks, the danger meter went deeper into the red? And since Afghan civilians are already, all too painfully, aware of the damage done by U.S. and NATO forces, how can the release of these records do any greater damage? Did Afghans need a reminder, in print, in another language?
If the state fails to make any sense—not surprising—it is because it is has no intention of doing so. The state is appealing to something more visceral with all of this posturing: fear. It wants to strike fear into the minds and bodies of people working with Wikileaks, or anyone else doing such work, and anyone contemplating leaking any classified records. Fear is its greatest weapon of psychological destruction, with proven success at home. And in this case, the danger lies at home. The outcome the state hopes for is greater self-censorship and greater self-monitoring.
Bullying Assange, or worse yet, actually capturing him and imprisoning him, will only make Assange into an international hero, the Che Guevara of information warfare. For all those who may be "alienated," or who expressed any criticisms, they/we would clearly pick Assange over the Pentagon any day. The U.S. does not want this to be publicly proven on a world stage, so our answers to the question of what the U.S. is up to, and why it seems to have become so utterly unhinged, have to lie elsewhere. I contend that it is fear promotion, as part of a campaign of global counterinsurgency on psychological and emotional levels, to which the best answer is a combination of further tactical innovation, and greater humor.
Maximilian C. Forte is a professor in anthropology at Concordia University in Montreal, Canada. He writes at Zero Anthropology. He can be reached at max.forte@openanthropology.org
11-08-2010 om 23:17 geschreven door Vorser-Raadgever
0 1 2 3 4 5 - Gemiddelde waardering: 0/5 - (0 Stemmen)
Categorie:Een uitgesproken "Grr#!!♪♫@||#♫♪☻"-Kitokojungle-Opinie !!


ook Frankrijk wild van de slimme meters
Nu baby's zich kunnen zelfmoorden door het eten van betterfoodjes blijkt ook Frankrijk plots de vele voordelen te ontdekken van de slimme meters. Ok, beste lezertjes, we zien ook niet meteen de link tussen de dodelijke betterfoods en de slimme meters maar jullie moeten niet kniezen vinden wij... en wat nu plots in Frankrijk een hot item dreigt te worden weten we in Groot-Nederland al een hele poos.

http://eco.rue89.com/2010/08/08/attention-votre-nouveau-compteur-electrique-peut-vous-espionner-161318



Votre nouveau compteur électrique peut vous espionner
Par François Krug | Eco89 | 08/08/2010 | 19H18


Les nouveaux compteurs électriques, dits « intelligents », seraient justement trop intelligents. Ils permettent de « savoir beaucoup de choses sur les habitants d'une maison », s'inquiète la Cnil. Par exemple, l'heure à laquelle vous prenez votre douche ou utilisez votre grille-pain.
D'ici 2020, 80% des 35 millions de compteurs actuels devront avoir été remplacés par ces nouveaux modèles. Des compteurs dits « intelligents », parce qu'ils sont informatisés et peuvent :
Transmettre des informations : un relevé sera envoyé toutes les 10 à 30 minutes à ERDF (Electricité Réseau Distribution de France), le gestionnaire du réseau depuis l'ouverture du marché de l'électricité, et ces données seront ensuite transmise aux fournisseurs d'électricité ;
Piloter à distance votre installation électrique : ces relevés de consommation en temps réel permettent d'ajuster, par exemple, la consommation du chauffe-eau ou des radiateurs.

ERDF n'y voit que des avantages, pour les clients comme pour les producteurs d'électricité :
Pour les clients : des relevés plus précis permettent de mieux maîtriser la consommation d'électricité, et beaucoup d'opérations ne nécessiteront plus qu'un technicien se déplace ;
Pour les producteurs : EDF et ses concurrents pourront ajuster à la fois leurs offres tarifaires et la production de leurs centrales.
Le compteur connaît l'heure de votre douche
Le système présente pourtant un risque majeur, nuance la Cnil (Commission nationale de l'informatique et des libertés). Dans un article publié sur son site, et repéré par PC Inpact, la Cnil demande des garanties pour le respect de la vie privée :
« Les informations de consommation d'énergie transmises par les compteurs sont très détaillées et permettent de savoir beaucoup de choses sur les occupants d'une habitation, comme leur horaire de réveil, le moment où ils prennent une douche ou bien quand ils utilisent certains appareils (four, bouilloire, toaster…).
Les distributeurs d'énergie devront donc apporter des garanties sérieuses sur la sécurisation de ces données et leur confidentialité. »
Selon la Cnil, les compteurs « intelligents » pourraient faire perdre aux clients le contrôle de leurs installations électriques :
« Les compteurs communicants peuvent également agir directement sur l'installation électrique. Ils permettent notamment de modifier la puissance de l'abonnement, voire même de couper l'alimentation électrique à distance, via une interface web. Ces fonctionnalités devront être parfaitement sécurisées pour éviter toute utilisation frauduleuse. »

Pour ERDF, le compteur ne peut pas distinguer les appareils
Chez ERDF, on nuance les remarques de la Cnil. François Blanc, directeur du projet « Linky » (le nom du compteur testé actuellement), nous explique :
« L'intervalle entre les enregistrements des données ne descendra pas en dessous un quart d'heure ou dix minutes. Le compteur enregistre votre consommation totale. En mesurant tous les quarts d'heure, il est incapable de distinguer les appareils. »
François Blanc se veut aussi rassurant sur la transmission des informations, et leur utilisation par ERDF et les fournisseurs d'électricité :
« Toutes les données sont cryptées, elles sont protégées dès lors qu'elles sont transmises vers notre système, ce qui les préservent d'éventuelles attaques malveillantes. Nos agents sont tenus au respect d'un code de bonne conduite, ils s'abstiennent de transmettre toute information personnelle et leur responsabilité pénale serait engagée […]. Seul le client est propriétaire de ses données de consommation. Elles ne sont transmises à son fournisseur d'électricité qu'avec son plein accord. »
► Mis à jour le 09/08/2010 à 19 heures : ajout de l'interview du directeur du projet chez ERDF, réalisée ce lundi (aucun responsable d'EDRF n'était joignable vendredi, lorsque l'article a été mis en ligne).


http://www.leparisien.fr/economie/nouveaux-compteurs-edf-obligatoires-230-eur-par-abonne-08-06-2010-955222.php

Huit milliards d'euros ! C'est au final ce que l'usager pourrait débourser pour l'installation dans les 35 millions de foyers abonnés à EDF d'un nouveau type de compteur électrique. Pour chaque Français, la facture devrait s'élever à 230 €. En retour, les ménages devraient mieux maîtriser leur consommation grâce à ce système rendu obligatoire par une directive européenne de 2006.
Celle-ci stipule que 80% de la population devra être équipée d'ici à 2020.

Cependantle chantier de ces compteurs ultramoderne pourrait bien tourner au cauchemar. Premier problème : le devis initial a explosé. Il devait s'établir selon ERDF (Electricité réseau distribution France), la filiale d'EDF chargée de la distribution de l'électricité, entre 4 et 5 milliards d'euros sur dix ans pour changer la totalité du parc français. Mais les collectivités locales, propriétaire des compteurs, ont pris leurs calculettes et annoncent… le double !

Un surcoût d'autant plus ennuyeux que ces compteurs, baptisés Linky, ont de sérieux ratés. Dans la région de Tours, sur les 40 000 compteurs de nouvelle génération qui devaient être installés au 31 mai, seuls 19 000 ont été mis en place. Et seuls huit fonctionnent correctement. Même mésaventure dans la région lyonnaise où 200 000 foyers devaient être équipés d'ici au mois de décembre.

D'où la colère des élus. « On se dit que ces milliards d'euros pourraient être mieux utilisés. A quoi cela sert d'avoir des compteurs du XXIe siècle si l'électricité est acheminée par un réseau vétuste? » s'interroge Jean-Marc Proust, porte-parole de la Fédération des collectivités locales, qui concèdent l'exploitation du réseau de distribution électrique.
Enfin, les syndicats redoutent que cette nouvelle technologie ne finisse par remplacer les techniciens chargés de la relève des compteurs et n'aboutisse à la suppression de 5 400 postes sur 45 000 chez ERDF.

http://www.leparisien.fr/economie/nouveaux-compteurs-electriques-un-week-end-tout-a-saute-08-06-2010-955230.php

«Bonjour, nous venons changer votre compteur d'électricité! » Depuis le 1er mars 2010, les habitants de plusieurs communes d'Indre-et-Loire s'étonnent de voir sonner à leur porte des agents de la société Oti, prestataire d'ERDF (Electricité réseau distribution de France). Exit les vieux compteurs mécaniques bleus, voici Linky, le compteur « communiquant ».


Malheureusement, trois mois seulement après le début du déploiement, le nouveau dispositif fait rouspéter les abonnés chez lesquels il est installé. « Mon ancien compteur marchait parfaitement bien, s'étonne Bernard Pouant, un agriculteur à la retraite, installé dans la commune de Sazilly. Là, ils m'ont mis un machin mal réglé, qui fait sauter les plombs en permanence! »
« Pas de courrier, aucun coup de fil, ils sont venus comme ça, sans prévenir ! »

Les nouveaux compteurs électroniques sont en effet bien plus sensibles et n'autorisent pratiquement aucun dépassement de la puissance préréglée. Résultat : en cas de coupures répétées, l'ERDF préconise purement et simplement d'augmenter la puissance requise. Et donc de payer un abonnement plus cher ! Et grâce aux compteurs communiquants, l'opération pourra être effectuée non plus en cinq jours comme auparavant, mais à distance en moins de deux heures. Pratique !

Même déconvenue du côté de la commune voisine de Panzoult. « Pas de courrier, aucun coup de fil, ils sont venus comme ça, sans prévenir ! » Isabelle Pain, la maire de ce village de 594 habitants et dont les collines boisées dominent la vallée de la Vienne, n'en revient toujours pas des drôles de manières d'Oti. « Heureusement qu'en tant qu'élue, j'étais au courant. Mais je n'étais pas très contente ! » Passe encore pour les méthodes employées, mais ce sont les complications survenues après l'intervention qui lui restent en travers de la gorge. « Mon mari est viticulteur. Nous avons également installé un gîte rural au milieu de nos vignes dans lequel nous accueillons des familles. Tant qu'il a fait beau, pas de problème. Mais un week-end où la température avait baissé, un couple qui avait loué le gîte a allumé le chauffage. Tout a sauté ! »

Dans le bureau de sa mairie, Isabelle Pain a recueilli plusieurs témoignages qui font état de mésaventures similaires : « Certains d'entre eux venaient de personnes âgées à qui on a simplement répondu qu'il fallait augmenter la puissance des compteurs, et donc le prix de l'abonnement. Ils n'ont pas de grosses retraites et ne comprennent pas pourquoi on leur demande soudainement de payer plus cher. Je ne trouve pas ça juste. »
11-08-2010 om 00:07 geschreven door Vorser-Raadgever
0 1 2 3 4 5 - Gemiddelde waardering: 0/5 - (0 Stemmen)
Categorie:Een uitgesproken "Grr#!!♪♫@||#♫♪☻"-Kitokojungle-Opinie !!

09-08-2010

IRAN hongerstaking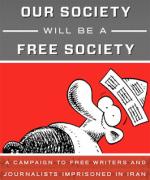 We kijken graag over de grenzen en IRAN intrigeerde ons reeds meerdere malen zoals onze trouwste lezertjes al wel wisten. Hier nog een nieuwsberichtje uit het land van waar de wil van allah wet is...

http://globalvoicesonline.org/2010/08/08/iran-political-prisoners-on-hunger-strike/

Zeventien politieke gevangenen zijn eind juli in hongerstaking gegaan [en] om te protesteren tegen de verslechterende omstandigheden in de beruchte Evin-gevangenis in Teheran. Hier [en] is de volledige lijst van hongerstakers. Iran heeft honderden journalisten, mensenrechtenactivisten en politici gearresteerd tijdens de protestbeweging die ontstond tegen de resultaten van de presidentsverkiezingen van 12 juni 2009 [en].
De belangrijkste oppositieleiders, Mir Hossein Mousavi en Mehdi Karroubi, hebben de gevangenen opgeroepen om hun hongerstaking te beëindigen. Iraanse bloggers melden dat Babak Bordbar, een gevangengezette fotograaf die ook aan de hongerstaking deelnam, vandaag is vrijgelaten [fa].
Verschillende mensenrechtenorganisaties hebben hun bezorgdheid uitgesproken over de gezondheid van de hongerstakers, vooral die van de gedetineerde journalisten Bahman Ahmadi-Amouei en Keyvon Samimi en van de studentenactivist Majid Tavakoli. Deze drie personen begonnen op 4 augustus een "droge" hongerstaking.
Sight schrijft [fa] over de onverschilligheid van de rest van de wereld ten opzichte van de hongerstakende gevangenen in Iran:
Wat is er gebeurd? Is de stem van de politieke gevangenen verzwakt of is de wereld ingedut?… Bahman Ahmadi-Amouei en Keyvon Samimi zijn mijn landgenoten en hun botten worden in het geheim gebroken door het Velyateh Faghie [Iraanse regime]
23 Khordad, een groep die beweert na de presidentsverkiezingen te zijn opgericht om de Groene Beweging te steunen, schrijft [fa]:
We maken ons zorgen over de gezondheid van de politieke gevangenen die in hongerstaking zijn en we respecteren hun wens om door te gaan of te stoppen. Maar we maken bezwaar tegen een uitnodiging van Jebheye Moshrekat, een hervormingsgezinde groep, die mensen oproept tot een politiek vasten om de gevangenen te steunen. We zeggen ja tegen de hongerstaking, maar nee tegen politiek vasten. Waarom wil deze hervormingsgezinde groep hun hongerstaking een politieke kleur geven?
Arash Ashouri, een bekende Iraanse fotoblogger die in Iran woont, schrijft in zijn blog Kosoof over een van de hongerstakers [en]:
Bahman Ahmadi Amouei, een bekende economisch journalist voor verschillende hervormingsgezinde kranten, is op dit moment in hongerstaking in de beruchte Evin-gevangenis in Teheran. Bahman werd samen met zijn vrouw, Jila Baniyaghoub, journaliste en vrouwenrechtenactiviste, gearresteerd na de betwiste presidentsverkiezingen van 2009. Hij zat een aantal weken zonder officiële aanklacht in eenzame opsluiting in Sectie 209 van de Evin-gevangenis. Hij werd later door de revolutionaire rechtbank veroordeeld tot 7 jaar en 4 maanden gevangenisstraf en 34 zweepslagen.
Bahman Ahmadi Amouei houdt samen met 16 andere politieke gevangenen een hongerstaking in de Evin-gevangenis om te protesteren tegen de afschuwelijke omstandigheden in Sectie 350 van de Evin-gevangenis en tegen de wrede behandeling door gevangenbewaarders. De autoriteiten weigeren zijn familie toestemming om hem te bezoeken of op welke manier dan ook contact met hem te hebben en volgens bronnen binnen de gevangenis loopt zijn gezondheid ernstig gevaar.

Door Hamid Tehrani · Vertaald door Percy Balemans · Vertaling geplaatst op 9 augustus 2010


The complete list of prisoners currently on hunger strike in ward 240 is as follows:
1. Ali Malihi, student activist and member of Daftar-e Tahkim Vahdat (student alumni organization).
2. Bahman Ahmad Amouie, journalist.
3. Hossein Nourinejad, journalist and member of the Participation Front (reformist party).
4. Abdollah Momeni, student activist and spokesperson for Daftar-e Tahkim Vahdat.
5. Ali Parviz, student activist.
6. Hamid Reza Mohammadi, political activist.
7. Jafar Eghdami, civil society activist.
8. Babak Bordbar, photographer.
9. Zia Nabavi, starred student and member of the Council to Defend the Right to Education.
10. Ebrahim (Nader) Babaie, civil society activist and an injured veteran of the Iran-Iraq war.
11. Kouhyar Goodarzi, human rights activist and blogger.
12. Majid Dorri, student activist.
13. Majid Tavakoli, student activist.
14. Keyvan Samimi, journalist.
15. Gholamhossein Arashi, arrested during an Ashura protest in Tehran.
16. Payman Karimi, arrested during an Ashura protest in Tehran.
17. Mohammad Hossein Sohrabi Rad, political prisoner arrested in relation to his follow-up activities on deaths and torture in Kahrizak prison and a member of Mehdi Karrobi's election campaign. He received 74 lashes and was sentenced to four years in prison.
Bahman Ahmadi Amouie began his hunger strike three days ago. Five others including Majid Tavakoli, Abdollah Momeni, and Kouhyar Goodarzi began their hunger strike the next day. The rest of the prisoners went on hunger strike on Thursday to demonstrate their support for their cell mates. The prisoners have vowed to not end their strike until their demands are met. While seventeen prisoner names were leaked out of prison, there still may be others in solitary confinement who are also on hunger strike.
Reports also indicate that the phones in ward 350 were cut off to prevent prisoners from communicating with the outside world so the news does not reach the media.
Original English version
Seventeen political prisoners began a hunger strike at the end of July to protest deteriorating conditions at Tehran's notorious Evin Prison. Here is the complete list of hunger strikers. Iran has arrested hundreds of journalists, human rights activists, and politicians after the protest movement emerged against the results of the June 12 presidential election in 2009.
Mir Hussein Mousavi and Mehdi Karoubi, the two main opposition leaders called on the prisoners to stop the hunger strike. Iranian bloggers reported that Babak Bordbar, a jailed photographer who also went on hunger strike was released today.
Several human rights organizations announced their concern for the health condition of the hunger strikers, especially the detained journalists, Bahman Ahmadi-Amouei and Keyvon Samimi, and student activist Majid Tavakoli . These three individuals began a "dry" hunger strike on August 4.
Sight writes [fa] about the indifference of the world towards the hunger striking prisoners in Iran. The blogger writes:
What happened? Has the voice of the political prisoners become weak or is the world sleepy?… Bahman Ahmadi-Amouei and Keyvon Samimi are my countrymen and their bones are being broken in Velyateh Faghie's [Iranian regime] undergrounds
23 Khordad, a group that claims to have emerged after the presidential election to support the Green Movement, says[fa] that:
We are concerned for the health of the political prisoners who are on hunger strike, and we respect their will to either continue or stop. But we object to the invitation of a reformist group, Jebheye Moshrekat, who is asking people to do political fasting to support prisoners. Yes to hunger strike, no to political fasting. Why is it that this reformist group wants to give a political colour to their hunger strike.
Arash Ashouri, a leading Iranian photo blogger based in Iran, writes in his blog, Kosoof, about one of hunger strikers:
Bahman Ahmadi Amouee, a famous economy journalist of various reformist newspapers is in hunger strike nowadays in notorious Evin Prison of Tehran. Bahman, alongside his wife, Jila Baniyaghoub, a journalist and women rights activist was arrested after the disputed Presidential election in 2009. He was held for several weeks in solitary confinement in section 209 of Evin Prison without any official charges. Later, He was sentenced to 7 years and 4 months of imprisonment and 34 lashes in the revolutionary court.
Bahman Ahmadi Amouee, alongside 16 other political prisoners is in hunger strike in Evin prison, protesting against the terrible condition of section 350 of Evin prison and the harsh behavior of prison guards. Authorities do not let his family to visit him or have any contact with him and according to the sources from inside the prison, his physical health is in serious danger.
09-08-2010 om 23:19 geschreven door Vorser-Raadgever
0 1 2 3 4 5 - Gemiddelde waardering: 0/5 - (0 Stemmen)
Categorie:Een uitgesproken "Grr#!!♪♫@||#♫♪☻"-Kitokojungle-Opinie !!

08-08-2010

Het Franse platteland als paradijs...weer een illusie armer!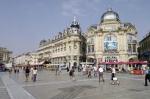 We vonden een interessante analyse over de trek naar het platteland in Frankrijk en meer bepaald in de streek van Montpellier. Het is niet helemaal van toepassing in België alhoewel we toch meer een meer dingen beginnen te herkennen...
Het komt uit Le Monde Diplomatique maar we vonden het op:

http://www.counterpunch.org/elie08062010.html


Back to the Land in France (One)
France's New Rural Ghettos
By GATIEN ELIE, ALLAN POPELARD and PAUL VANNIER
How can we explain the demographic revival in the French countryside over the past 20 years? This migration was initially confined to the urban periphery, but has now reached rural margins. Three out of four rural cantons showed positive net migration during the 1990s. While some interpret it as a sign of a "rural renaissance" that reverses decades of desertification – "the end of farmers" and "the end of native soils" – the socio-spatial dynamics are much more complex, and rather less idyllic.
Resettling rural areas is not the monopoly of the middle and upper classes, or young executives who look to the countryside for a more pleasant way of life and acquire a detached house for their families. An urban exodus has helped change the sociology of the countryside; 60 per cent of country-dwellers are now workers or employees. In the past, the rural exodus, accelerated by the industrial revolution, created the urban proletariat by driving smallholders and artisans out of the countryside. Today the urban proletariat – particularly the poorest households – have been relegated from towns because of the rise in house prices. In France, the poverty threshold is set at 50 per cent or 60 per cent of the median standard of living. In 2007, this was $948 a month for a single person at 50 per cent of the median standard of living, and $1,137 a month at 60 per cent; between 4.2 and 8 million people.
The institutionalization of France's national urban policy (politique de la ville) in the 1970s masked this change by addressing all social issues as urban issues. Now, in 90 out of France's 95 départements, relative poverty is higher in the countryside than in towns. While this is linked to a crisis in agriculture, it is also the result of the arrival of poor neo-rurals.
It takes 45 minutes to drive from Montpellier to Ganges, a small town of 4,000 just within the Hérault département. The road first passes between Euromédecine and Agropolis, the hi-tech parks that symbolise the dynamism of Montpellier, the "town that makes its dreams come true". Then it goes straight across the wine-growing plains of the Coteaux du Languedoc and then more sinuously around the foothills of the Cévennes. The district of Ganges, far from Montpellier's jobs and services, nevertheless attracts new inhabitants: almost a thousand have settled here since 1992.
Bernard and Christine (not their real names), young retirees originally from the outskirts of Montpellier, arrived in 2008. He used to work for Nicollin, the urban cleaning company. She used to clean in secondary schools. Their income dropped abruptly in retirement. Heavily in debt, they could no longer cope with their rising expenditures. The rest, they said, "was coincidence: a house in the country, not expensive, bearable local taxes, a maximum of 50 kilometers from Montpellier". The necessity to move became a virtue.
"This is a miniature Colorado, paradise on earth, with the river below. In summer, you don't worry about anything," Sylvie said. She arrived from Paris 10 years ago after losing her job. Like other short-term visitors, she was seduced by Ganges' charms on a summer holiday. The mountains around the town are majestic. The riverbanks of the Hérault are pleasant for a swim. The town square is delightful, its cafés shaded by plane trees. The dream of a becalmed life in the country enchants city-dwellers. And even for those with little money, modest rents make the dream possible. Some chose to settle in Ganges when they retired, reached the end of a fixed-term contract or were made unemployed.
In the 1970s, as part of a political environmentalism, some of the bourgeoisie began to criticise urban life as inauthentic, compared with country life. Capitalism followed suit, relying on real estate promoters and local MPs wanting to make their constituencies more attractive. The commercial promotion of the geographical environment, especially near the Mediterranean, and of farm culture in the big cities (markets selling crafts and other authentic products) have helped to create a fiction that allows poor neo-rurals to ignore their socio-spatial relegation.
But when summer is over "you quickly realize your misfortune," Sylvie said. In the autumn, Cévenol rainstorms hammer the Mediterranean foothills of the Massif Central and "winter is pretty long". A social worker said: "Every year there's a spike of activity in September. People who moved into campsites thinking they could live there year round suddenly discover the bad weather and the rigours of winter."
The first frosts also surprise new tenants of the town's apartments. In Ganges, as in most of the French countryside, over half of all accommodation was built before 1949. Much is decrepit, with holes in the roofs, badly insulated windows, and archaic electric circuits. "Every month I've got to pay rent for an apartment that looks like a squat," Sylvie said. In winter, damp oozes from the walls, and high ceilings make apartments difficult to heat. When the fuel tank is empty and electricity bills can no longer be paid, domestic space is reorganised around the oil heater.
Few job opportunities
In the months after their move to Ganges, new arrivals see their income dwindle. Salaries are replaced with small pensions, unemployment benefits fall off and many start to receive income support (Revenu de Solidarité Active, RSA). The trap closes. Attracted by cheap accommodation, they have removed themselves from employment hubs and struggle to find work. Capitalism accentuates the concentration and diversification of employment in towns, but in the countryside jobs are rare, monotonous and dispersed.
At the end of sick leave, Anne stopped working and decided to move to Montpellier with her daughter, but "the cost of accommodation made [them] turn back. First 15, then 20 kilometers... till [they] landed in Ganges." Far from the job opportunities of the regional capital, Anne spent several years on unemployment benefit, in odd jobs and part-time work. "I never thought I'd find myself stuck like that, without work." Today, she has a part-time fixed-term contract at the local school, for $1,014 per month. She is heavily in debt and has to use a food bank and other charities. Her only hope is to get closer to a big city to find work that will allow her to live decently.
In Ganges, 15 per cent of the working-age population are unemployed, compared to 13.7 per cent in Hérault département and 10 per cent in France overall. A third of salaried employees have part-time contracts. The local textile industry, once flourishing, was destroyed by synthetic fibres after the second world war, then by competition from Asia. In their golden age, the mills in Ganges sourced their silk from the magnaneries (silkworm nurseries) of the Cévennes and produced luxury stockings for the world. Today, 80 per cent of salaried employees depend on summer residents and tourism.
There is an extensive spread of settlements further and further away from towns; there is an intense concentration of jobs in urban centres. Because of this clash between settlement and job geography, rural areas mean pauperisation for those who cannot commute daily between home and work. "When I'm offered a job 30 kilometers away, I think twice," said Anne, "especially since travel time is not included in work time and petrol is never reimbursed. Anyway, my car's very old, every new problem gets me into a real mess."
For the inhabitants, badly served by public transport, local council buses cannot replace the car. The dominant classes have structured space to their own benefit by establishing speed as a value and the mastery of distance as a virtue. Since the socio-spatial organisation of work requires ever greater flexibility from employees, the demand that they be mobile is a powerful factor in their pauperisation and exclusion. As the geographer Jean-Pierre Orfeuil notes: "Different levels of mobility are not only part of the general picture of inequalities, but also an integral part of the reproduction of these inequalities".
Moving to the country should be about being able to live on less. In reality, very few practise subsistence strategies – or resistance strategies – and use the local resources to live. Very few have vegetable plots that will allow them to grow rather than buy food. For those without capital, the countryside does not offer a way out of the vicious cycle in which they have been caught. Many continue to founder, surviving on RSA ($576.26 a month) during long periods of unemployment. This sum is for a single person without children. For a couple without children, it is $864.40.
"The increase in the numbers of people living on the poverty line has made it necessary to enlarge our teams," said Alain Chapel, head of the county's local social services office. The canton of Ganges has three social workers. Ten years ago, it had one. Jacques Rigaud, the district's mayor, said: "The district food bank already feeds 300 people. But with destitution increasing, we have less and less food to give to each of them."
"Five years ago, we saw huge numbers of investors arrive to buy decrepit houses to rent to families in difficulties," he said. They did not restore old buildings; they now profit from the high demand for cheap accommodation by renting out grim apartments. Reasonable rents attract a high concentration of the poorest to this town, people who cannot afford to live on the coast or in Montpellier, where prices are much higher.
Need for handouts
A poverty economy has slowly established itself. Besides the investors who prosper by renting out hovels, the discount brand names, always on the lookout for the perfect location, are trying to cash in. Lidl is building a supermarket on the remains of the winegrowers' cooperative. Two other chains, Aldi and Leader Price, are looking for plots.
The poverty also explains the presence of charitable organisations: the Secours Populaire, Secours Catholique, Salvation Army and Restos du Cœur, as well as the food bank. Nathalie Thaullèle, local head of the Secours Populaire, said they receive 350 people year round, and over 550 in winter: poor workers, pensioners, the homeless, young adults who have left their families. "[Many] wanted to escape poverty by leaving town, only to find it waiting for them in the countryside." The exodus has persuaded the Secours Populaire to expand its operations in the county's rural margins.
Life in the country is not a pastoral idyll, as the urban bourgeoisie likes to believe. Rural areas are not socially homogenous. At the county level, districts inhabited by the middle and upper classes have established real-estate strategies to keep out modest earners. In the Cazevielle district halfway between Montpellier and Ganges, the "little Switzerland of the county", the price of land with water, gas and electricity installed has reached $88 per square meter. The land-use plan has been drawn up so as to offer only plots over 1,000 square meters, which excludes many households.
Social separatism is also at work at district level. A project for a gated community, the metropolitan archetype of spatial segregation, has just been launched in Ganges. Its promoters offer those who have money a secure life among their equals.
The opposition between town and countryside has become blurred. Yet it persists clearly in the mind of the new rurals, although reversed. The lost paradise is no longer the authentic rural life, but the vanished bright lights of the friendly city. "I have good memories of my life in town. Our tower block was a village. We chatted, everybody knew each other." The rural villages are described as ghettoes, especially by social workers, who do not see any difference between the poverty in the housing estates on the outskirts of towns where they used to work and that in the countryside they cover today.
Some of the new rurals regret the loss of the commercialised leisure spaces and scripted conviviality of their old life. "We had our shop, our Auchan. Life was good in Montpellier." Yet the theatrical urbanism of Montpellier's Antigone district; the Polygone shopping centre, one of the region's biggest; and the new Odysseum district with its multiplex, chain restaurants and superstore, all provoke alienated dreams. Montpellier is not just another metropolis. Never before had French town councils applied such an urban planning policy. Former mayor and local deputy Georges Frêche meant to create an urban utopia, a postmodern assembly of quotations from antiquity, on which the city's Mediterranean myth is based. The capital of the Languedoc region is the matrix for a new council liberalism that organises urban space so that the economy can spread freely. This avant-garde approach is being followed by other elected representatives, whose legitimacy depends on their ability to produce a positive brand image to attract the entrepreneurs of the new "technopolitan" economy.
Every month, the Hérault département attracts a thousand new inhabitants, a net migration record. The great metropolitan machine clears the city centres for the middle classes and the poorest start their exodus towards remote rural areas, driven out of Montpellier, the "New Athens", where only "a minority of free citizens owns and enjoys the social spaces." In Le droit à la ville, Henri Lefebvre compares today's metropolises to the Greek city-states of antiquity; it is this Athenian aesthetic model that Georges Frêche has chosen.
Translated by Tom Genrich.
This article appears in the August edition of Le Monde Diplomatique, whose English language edition can be found at mondediplo.com. This full text appears by agreement with Le Monde Diplomatique. CounterPunch features two or three articles from LMD every month.
08-08-2010 om 23:34 geschreven door Vorser-Raadgever
0 1 2 3 4 5 - Gemiddelde waardering: 0/5 - (0 Stemmen)
Categorie:Een uitgesproken "Grr#!!♪♫@||#♫♪☻"-Kitokojungle-Opinie !!


Brief aan onze Ollandse vrienden en oproep tot neerlegging van de boules de Berlin in Blankenberge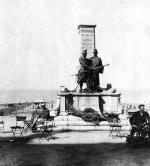 Hallo Olland,


Hoe zit het bij jullie met de regeringsvorming? Wilders al minister van migratie en godsdienstzaken intussen? Geef hem er cultuur als toetje bij. Hij is tenslotte filmproducent en misschien zit er wel een sequel in van fitna met flodderpersonages?
Hier aan jullie zuidgrens doen we erg ons best om het surrealisme te promoten. Wij vernamen dat de geheime locatie die onze met de dood bedreigde preformateur gebruikt het centraal gelegen Magrittemuseum is op de Brusselse Kunstberg. Let op, men hanteert hier een zeer specifiek taaltje tijdens de onderhandelingen tussen 7 (ZEVEN) partijen. Er wordt gewerkt op basis van een "non-paper" voor een toekomstig non-België. Trouwens het woordje preformateur is ook al een taalverrijking. Een preformateur voor een pre-postBelgië zouden we kunnen zeggen. Op dit moment en op basis van de uitgelekte berichten kunnen we enkel besluiten dat:
ten eerste samenleven tussen Vlamingen en Franstaligen onmogelijk is en ten tweede de scheiding tussen Franstaligen en Vlamingen eveneens onmogelijk is. Maar de volgorde van deze twee conclusies staat nog niet vast.
Enkele punten opsommen die niet zouden hebben misstaan op een bijeenkomst van de Belgische (aaargh) surrealisten :

de Belgische Noordzee moet de Vlaamse Noordzee worden. We stellen voor dat de Belgische Ardennen dan maar meteen naar Nederland worden overgeheveld want dat is toch al één groot Ollands kampeerterrein.

Het federale kindergeld moet naar de gemeenschappen en niet naar de gewesten overgeheveld worden.....yekyekyek da's andere koek dan een alliantie tussen Rutte en Wilders. Trouwens onze Franstalige landgenoten verdenken jullie Wilders ervan om er nogal een losse levensstijl op na te houden. Zij lezen voortdurend titels als "Wilders en Rutte" waarvan zij enkel kunnen denken dat er een typfout staat en er een "te" ongewenst dubbel werd afgedrukt. Niks begrepen ginderboven? Een Frans woordenboek helpt....(zoekterm = en rut)

Wij willen Wilders weg...uit Olland. Hier is hij meer dan welkom nu onze preformateur Di Rupo wordt bedreigd om te sterven door het blanke zwaard van een onbekende Islamfractie. Als homo is hij immers onaanvaardbaar als eerste-minister in een toekomstige islamitische staat..... Wij dachten hier al alles meegemaakt te hebben na de anonieme dreigbrief waarin Fabiola's dood met de pijl werd aangekondigd. Neen dus.
Als derde weg tussen Oud-België en een afgescheurd Vlaanderen kan een Islamitisch kalifaat inderdaad een oplossing zijn. Wij sluiten niks uit. Zolang de termen borrelnootjes en vette vis niet worden gebruikt want die zijn nu al taboe en kunnen makkelijk worden aangevuld met varkens en alcohol.
Stuur ons dus zo snel mogelijk Wilders, beste Ollanders. Wij ruilen hem graag tegen wat overtallige zigeuners.
We krijgen heimwee naar de Congo, beste lezertjes. Naar de tijd dat we onverschrokken de islamitische slavendrijvers als Tippo Tip achtervolgden tot in Zanzibar. Laten we dus deze bijdrage afsluiten met een vurig eerbetoon aan de helden De Bruyne en Lippens. Wij roepen op tot een massale hulde aan het monument op de zeedijk te Blankenberge. Iedere weldenkende Belg legt een "boule de Berlin" neer aan hun voeten! DOEN!

Als afsluiter een bijzonder geëxalteerd leesstuk van deze hele episode, overgenomen uit het werk van Aloïs Blommaert, een onderwijzer en jeugdschrijver (citaten uit de leerboekeditie van 1962 voor 12-jarigen):

"Koning Leopold II was de beste en edelste verdediger van de zwarte volkeren in het verre Afrika. Die slavenhandel aldaar... dat vond Leopold II laf en onmenselijk. (...) Europa werd de vriend van het Zwarte Afrika. De blanken trachtten in de kolonies zoveel mogelijk goed te doen (...). Maar... de Arabieren bleven gewoon doorgaan met de slavenhandel. Ook in onze Kongo maakten ze vreselijke tochten. Een zekere sultan Sefu (= zoon van Tippo Tip) (...) roofde, plunderde en brandde hele dorpen plat, en sleurde lange rijen zwarte slaven mee naar de Arabische rijken. (...) Enkele blanken (...) vroegen hulp aan het vaderland (...)".

De Arabieren hadden luitenant Lippens en sergeant Debruyne gevangen genomen, maar dat bewoog de Belgische troepen niet om af te zien van de strijd.

"(...) De mannen van koning Leopold II vochten als leeuwen en sloegen de slavenhandelaars uiteen. Sefu trok verder en verder achteruit. Om zijn nederlaag te wreken, deed de lafaard zijn gevangenen Lippens en Debruyne het hoofd, de handen en de voeten afkappen. Zo stierven die twee moedige helden voor hun zwarte broeders in Kongo."


08-08-2010 om 09:05 geschreven door Vorser-Raadgever
0 1 2 3 4 5 - Gemiddelde waardering: 5/5 - (1 Stemmen)
Categorie:Een uitgesproken "Grr#!!♪♫@||#♫♪☻"-Kitokojungle-Opinie !!

06-08-2010

Ze houden ons voor dwazekl....,!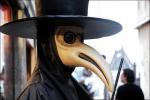 Na het bijzonder boeiende verhaal van gisteren vonden we vandaag nog een interessante getuigenis. Het is geen groot nieuwsfeit. Want het komt er tenslotte op neer dat we nog steeds in een soort maat§schappij leven van kwakzalvers en would-be-uitvinders. Personages en situaties die we in alle kleuren geuren terugvinden in de tijd van de grote goldrush of in Céline's "Voyage au bout de la nuit". Het enige verschil is dat het nu geen individuele oplichtertjes meer zijn met een sympathiek kantje aan. Het is big business geworden met grijnzende managers en glunderende aandeelhouders...

uit de Huffington Post:

Now here's something you wouldn't expect. Coca-Cola is being sued by a non-profit public interest group, on the grounds that the company's vitaminwater products make unwarranted health claims. No surprise there. But how do you think the company is defending itself?
In a staggering feat of twisted logic, lawyers for Coca-Cola are defending the lawsuit by asserting that "no consumer could reasonably be misled into thinking vitaminwater was a healthy beverage."
Does this mean that you'd have to be an unreasonable person to think that a product named "vitaminwater," a product that has been heavily and aggressively marketed as a healthy beverage, actually had health benefits?
Or does it mean that it's okay for a corporation to lie about its products, as long as they can then turn around and claim that no one actually believes their lies?
In fact, the product is basically sugar-water, to which about a penny's worth of synthetic vitamins have been added. And the amount of sugar is not trivial. A bottle of vitaminwater contains 33 grams of sugar, making it more akin to a soft drink than to a healthy beverage.
Is any harm being done by this marketing ploy? After all, some might say consumers are at least getting some vitamins, and there isn't as much sugar in vitaminwater as there is in regular Coke.
True. But about 35 percent of Americans are now considered medically obese. Two-thirds of Americans are overweight. Health experts tend to disagree about almost everything, but they all concur that added sugars play a key role in the obesity epidemic, a problem that now leads to more medical costs than smoking.
How many people with weight problems have consumed products like vitaminwater in the mistaken belief that the product was nutritionally positive and carried no caloric consequences? How many have thought that consuming vitaminwater was a smart choice from a weight-loss perspective? The very name "vitaminwater" suggests that the product is simply water with added nutrients, disguising the fact that it's actually full of added sugar.
The truth is that when it comes to weight loss, what you drink may be even more important than what you eat. Americans now get nearly 25 percent of their calories from liquids. In 2009, researchers at the Johns Hopkins Bloomberg School of Public Health published a report in the American Journal of Clinical Nutrition, finding that the quickest and most reliable way to lose weight is to cut down on liquid calorie consumption. And the best way to do that is to reduce or eliminate beverages that contain added sugar.
Meanwhile, Coca-Cola has invested billions of dollars in its vitaminwater line, paying basketball stars, including Kobe Bryant and Lebron James, to appear in ads that emphatically state that these products are a healthy way for consumers to hydrate. When Lebron James held his much ballyhooed TV special to announce his decision to join the Miami Heat, many corporations paid millions in an attempt to capitalize on the event. But it was vitaminwater that had the most prominent role throughout the show.
The lawsuit, brought by the Center for Science in the Public Interest, alleges that vitaminwater labels and advertising are filled with "deceptive and unsubstantiated claims." In his recent 55-page ruling, Federal Judge John Gleeson (U.S. District Court for the Eastern District of New York), wrote, "At oral arguments, defendants (Coca-Cola) suggested that no consumer could reasonably be misled into thinking vitamin water was a healthy beverage." Noting that the soft drink giant wasn't claiming the lawsuit was wrong on factual grounds, the judge wrote that, "Accordingly, I must accept the factual allegations in the complaint as true."
I still can't get over the bizarre audacity of Coke's legal case. Forced to defend themselves in court, they are acknowledging that vitaminwater isn't a healthy product. But they are arguing that advertising it as such isn't false advertising, because no could possibly believe such a ridiculous claim.
I guess that's why they spend hundreds of millions of dollars advertising the product, saying it will keep you "healthy as a horse," and will bring about a "healthy state of physical and mental well-being."
Why do we allow companies like Coca-Cola to tell us that drinking a bottle of sugar water with a few added water-soluble vitamins is a legitimate way to meet our nutritional needs?
Here's what I suggest: If you're looking for a healthy and far less expensive way to hydrate, try drinking water. If you want to flavor the water you drink, try adding the juice of a lemon and a small amount of honey or maple syrup to a quart of water. Another alternative is to mix one part lemonade or fruit juice to three or four parts water. Or drink green tea, hot or chilled, adding lemon and a small amount of sweetener if you like. If you want to jazz it up, try one-half fruit juice, one-half carbonated water.
If your tap water tastes bad or you suspect it might contain lead or other contaminants, get a water filter that fits under the sink or attaches to the tap.
And it's probably not the best idea to rely on a soft drink company for your vitamins and other essential nutrients. A plant-strong diet with lots of vegetables and fruits will provide you with what you need far more reliably, far more consistently -- and far more honestly.

To learn about inexpensive and healthy foods and beverages, and practical steps you can take toward greater quality of life and economic freedom, read John Robbins' critically acclaimed new book The New Good Life: Living Better Than Ever in an Age of Less. For more information about his work, or to sign up for his email list, visit johnrobbins.info
06-08-2010 om 23:22 geschreven door Vorser-Raadgever
0 1 2 3 4 5 - Gemiddelde waardering: 0/5 - (0 Stemmen)
Categorie:Een uitgesproken "Grr#!!♪♫@||#♫♪☻"-Kitokojungle-Opinie !!

05-08-2010

Sex and the king
wow, vette roddels over de Coburgers, daarvoor hebben we altijd een zwak gehad. Sex en Coburg zijn een even vanzelfsprekende combinatie als Saksen en Coburg...
Maar dit slaat zelfs ons met verstomming en wij die duimden voor zijn zaligverklaring. Het zal noppes worden, vrezen we.
Hop, specviaal voor onze Ollandse vrienden die toch ook wel wat gewend zijn maar dit is België op zijn smeuïgst en dus op zijn best. Hier winnen we met straatlengtes voorsprong:

http://www.demorgen.be/dm/nl/1008/Showbizz/article/detail/1140607/2010/08/03/Koning-Boudewijn-wilde-trouwen-met-zijn-stiefmoeder.dhtml



"Koning Boudewijn wilde trouwen met zijn stiefmoeder"
03/08/10 13u00

Prinsen Albert en Alexander en koning Leopold III kijken toe hoe Boudewijn zijn stiefmoeder begroet.
In een nieuwe biografie, van auteur Thierry Debels, sneuvelt het imago van koning Boudewijn als de alom geliefde vorst. De auteur stelt dat hij kan aantonen dat Boudewijn een relatie had met zijn stiefmoeder, Lilian Baels, en dat de twee zelfs trouwplannen hadden. Dat meldt Story.
Je moet weten dat Lilian er alles aan wilde doen om koningin van België te worden. Ze was een bloedmooie vrouw. Ze was getrouwd met Leopold III, die niet alleen veel ouder was maar ook nogal wat buitenechtelijke relaties had. Lilian zag in Boudewijn de kortste weg naar de troon. Boudewijn was zo verliefd op Lilian dat hij ernstig overwoog met haar te trouwen, maar dat is afgeblokt door de regering
Auteur Thierry Debels
Prins Alexander, prinses Lilian, Boudewijn en koning Leopold III.
Boudewijn was heel goed bevriend met de Spaanse dictator Franco, die veel bloed aan zijn handen heeft. Bovendien had Boudewijn een groot aandeel in de moord op Lumumba
Debels verklaart waarom Boudewijn niet zalig werd verklaard

Vorige zaterdag was het zeventien jaar geleden dat koning Boudewijn overleed. Het land stortte zich toen in een diepe rouw, maar Debels stelt dat de vorst helemaal niet zo minzaam was als gesteld wordt, maar eerder koud en berekend was en absoluut niet geliefd was bij zijn entourage.

Toch niet zalig
De zaligverklaring van Boudewijn, waar kardinaal Danneels tijdens de begrafenis van onze vorst al op zinspeelde, zou dan ook op enkele negatieve onthullingen zijn gestrand.

Moord op Lumumba
Debels: "Boudewijn was bijvoorbeeld heel goed bevriend met de Spaanse dictator Franco, die veel bloed aan zijn handen heeft. Bovendien had Boudewijn een groot aandeel in de moord op Lumumba (de eerste premier van onze voormalige kolonie Congo, nvdr.)".

Lilian wilde koningin worden
De bewering dat Boudewijn een relatie had met zijn stiefmoeder, staaft Debels als volgt. "Dat gerucht gaat al jaren mee en werd ook door toenmalig premier Van Acker genoteerd in zijn dagboek. Ik heb bevestiging gekregen dat wat Van Acker neerschreef, waar is. Boudewijn had jarenlang een relatie met zijn stiefmoeder. Sterker nog: er zijn zelfs trouwplannen geweest tussen Boudewijn en Lilian. Dat werd me door verschillende bronnen bevestigd. Je moet weten dat Lilian er alles aan wilde doen om koningin van België te worden. Ze was een bloedmooie vrouw. Ze was getrouwd met Leopold III, die niet alleen veel ouder was maar ook nogal wat buitenechtelijke relaties had. Lilian zag in Boudewijn de kortste weg naar de troon. Boudewijn was zo verliefd op Lilian dat hij ernstig overwoog met haar te trouwen, maar dat is afgeblokt door de regering. Als hij dat zou doen, zette hij niet alleen de monarchie op het spel, maar ook de toekomst van het land".

Het mag dan ook niet verbazen dat Fabiola en Lilian niet de beste vriendinnen waren. Maar volgens Debels wist Fabiola niets af van de voormalige relatie van haar man met zijn stiefmoeder.

Geen kindervriend
Boudewijn en Fabiola bleven kinderloos, maar overwogen even een kind te adopteren. Toen bleek dat een adoptiekind geen aanspraak zou kunnen maken op de troon, werden die plannen opgeborgen.

Overigens, zo stelt Debels, was Boudewijn helemaal niet de kindervriend waarvoor hij werd versleten. "Zo mochten Filip en de andere kinderen alleen maar in het zwembad van Laken spelen als Boudewijn niet in de buurt was en moesten ze altijd aan een andere tafel eten omdat de vorst niet gestoord wilde worden".

Liever in het klooster
Boudewijn droeg zijn koningsschap ook als een last. Debels: "Hij haatte de massa en had medelijden met de mensen die stonden te wachten om een glimp van hem op te vangen. Hij beschouwde zijn koningschap als een last en was eigenlijk veel liever in het klooster ingetreden". (lb)

Uit bovenstaande foto moet echter niet noodzakelijk worden besloten dat Boudewijn en Fabiola het eerder moesten hebben van kinky sex. De verklede personen verbeelden meer dan waarschijnlijk oude Belgen van voor het probleem Brussel-Halle-Vilvoorde en het beest is een verwaterde versie van onze Vlaemsche leeuw

05-08-2010 om 22:26 geschreven door Vorser-Raadgever
0 1 2 3 4 5 - Gemiddelde waardering: 3/5 - (5 Stemmen)
Categorie:Een uitgesproken "Grr#!!♪♫@||#♫♪☻"-Kitokojungle-Opinie !!

04-08-2010

een echte Vlaamse socialist gevonden : burgemeester Herman De Loor van Zottegem!
Het begint te boteren tussen (sommige) burgemeesters en de zigeuners...en ere wie ere toekomt, bovendien is het een sos. Loof de heer, er zijn dus nog echte sossen in Vlaanderen en hij zegt erg zinnige dingen.

http://www.standaard.be/artikel/detail.aspx?artikelid=HI2TIRGJ&word=zigeuners



Zottegemse burgemeester neemt het op voor zigeuners
dinsdag 03 augustus 2010


Auteur: Koen Baumers en Johan Van Bever

ZOTTEGEM - 'Wie zijn wij om die mensen weg te jagen? Ze hebben het recht om te leven zoals zij dat willen.' Burgemeester Herman De Loor (SP.A) van Zottegem laat de woonwagenbewoners wél op zijn grondgebied staan. 'Hoewel ik weet dat het mij stemmen zal kosten.'
Van onze medewerkers

'Wat u doet, dat is mensen stigmatiseren. En voor je het weet, gaan we naar een systeem van zestig, zeventig jaar geleden. De nazi's hebben die mensen vergast.' Met luide stem zette burgemeester Herman De Loor (SP.A) van Zottegem gisteren voor de camera's van VTM een buurtbewoner op zijn nummer. Die was bij de burgemeester komen klagen over 'de zigeuners' en vroeg om ze weg te sturen.

Herman De Loor gaf de woonwagenbewoners de toestemming om tot zaterdag te blijven staan op het parkeerterrein van de sporthal annex feestzaal. Het staat geregistreerd als 'doortrekkersterrein' voor vijftien wagens, maar er mogen deze week dubbel zo veel woonwagens staan. 'Als burgemeester mag ik ze die toestemming verlenen als ze kunnen verantwoorden waarom ze met zo veel zijn. Ze houden woensdag een verlovingsfeest en dat lijkt me een goede reden.'

Zijn collega's in Nieuwpoort, Wingene, Dour, Oudenaarde, Pecq en De Pinte stuurden de voorbije weken een groep woonwagenbewoners weg. 'Ik kan daar niet achter staan. Wie zijn wij om hun levenswijze af te keuren?Ze moeten natuurlijk de wetten respecteren, maar ik heb geen enkel probleem met hun aanwezigheid.'

'Ik weet heel goed dat het electoraal geen goede houding is. Het zou gemakkelijker zijn om te huilen met de wolven in het bos. (plots hevig) Vooral de leugens over criminaliteit storen mij. De vorige keer dat hier woonwagens stonden, heb ik de cijfers bij mijn korpschef opgevraagd. De criminaliteit stijgt niet. Niet!'

Zaterdag moeten ze wel vertrekken, want 's avonds hebben fuifgangers het parkeerterrein van de feestzaal nodig. 'Anders hadden ze nog langer mogen blijven', zegt de burgemeester. 'Maar ze mogen terugkeren, het reglement laat toe dat elke groep twee keer per jaar op het terrein staat.'

Toch is De Loor niet van plan om zomaar alles te dulden. 'Ik heb ze voor hun verlovingsfeest de fuifzaal aangeboden, maar ze beweerden dat ze geen luide muziek gingen maken. Als ze dat wel doen, kan ik ze nog altijd op donderdagochtend wegsturen.'

De groep woonwagenbewoners, die eerder al in Oudenaarde en in het Henegouwse Pecq werd doorgestuurd, kwam aanvankelijk met 28 woonwagens naar Zottegem, maar de groep groeide gisteren in de loop van de namiddag aan tot 38. De zigeuners vroegen intussen toestemming om ook het huwelijksfeest van volgende week in Zottegem te mogen vieren. Ze namen daarvoor via de burgemeester contact op met de eigenaars van een privéterrein.


ook in Dour is het blijkbaar toch niet de hel geworden waarvoor gewaarschuwd werd door de brave normale burgers...

BRUSSEL - De leden van de gemeenschap Vie et Lumière, die zich installeerden op privé-terreinen in Dour, zouden woensdag een positief rapport moeten krijgen. Dat moet het mogelijk maken dat ze blijven tot zondag 8 augustus, bericht de krant Le Soir dinsdag.
Volgens burgemeester Carlo Di Antonio, verloopt alles goed. "Zoals we overeenkwamen, zullen een evaluatievergadering houden woensdagmorgen, maar het is zeer waarschijnlijk dat ons rapport postief zal zijn en dat de gemeenschap de toestemming zal krijgen om haar verblijf tot zondag te verlengen. De eigenaar werd vergoed en de bezetters hebben voor meer dan 1.000 euro vuilniszakken gekocht. Ze respecteren de regels."
De leden van de gemeenschap zouden zelfs aan de bevolking aanbieden om klusjes uit te voeren. De bevolking maakt daar spontaan van gebruik, zegt Di Antonio. De zigeuners zelf zeggen dat ze gekwetst waren door het aanvankelijke onthaal.
"Ze lieten ons doorgaan voor wilden. Maar de autoriteiten wisten verder te gaan dan de heersende opvattingen. Zondag zetten we onze weg verder met de voldoening dat we een getuigenis achterlieten van een verantwoordelijke gemeenschap", zegt "Doulebem" Van Brabant, pastoor van de groep. (VKB)

We willen er toch nog eens aan herinneren dat je niet altijd de steen voor de grootste dwaasheid moet gooien naar de doorsnee blanke burgerman. Er was eens een Brusselse schepen van Afrikaanse origine en die....:

http://www.brusselnieuws.be/artikels/stadsleven/2018woonwagenterreinen-zijn-in-ons-aller-belang2019

woensdag 19 mei 2010
Opinie: 'Woonwagenterreinen zijn in ons aller belang'





Brussel - Schepen Bertin Mampaka (CDH) kondigde aan dat hij een terrein vol mosterdplantjes gaat zaaien, 'voor de biodiversiteit'. Maar het is ook 'mooi meegenomen' dat de zigeuners wegblijven. Het Regionaal Integratiecentrum Foyer is verbolgen.
Sommige media hadden het over mosterdgras dat als 'biologisch bestrijdingsmiddel' ingezet werd tegen de woonwagenbewoners, ter bescherming van de 'biodiversiteit', en dat op de Oorlogskruisenlaan...! Agro-ecologische experts gewagen van een miskleun: een woekerplant inzaaien in monocultuur zou allesbehalve met biodiversiteit te maken hebben, het zou de biodiversiteit net dwarsbomen. Ook de buren zullen raar opkijken als de mosterd in hun tuin begint te woekeren. En op de koop toe konden de plaatselijke scouts en andere kinderen fluiten naar hun enige groene speelterrein in de omgeving. Misschien dan toch liever zigeuners dan mosterd...

Woonwagenbewoners is een verzamelnaam voor groepen die al generaties lang in woonwagens leven. Autochtone groepen zoals voyageurs en foorreizigers zijn doorgaans op een residentieel terrein gevestigd, vanwaaruit ze hun (meestal werk- en familiegebonden) reizen ondernemen. Ook de etnische groepen zoals Manoesjen en Rom-zigeuners, wier cultureel bepaalde levenswijze afhankelijk is van een mobiele woning, verlangen meestal naar een residentieel terrein, een 'thuis' waarnaar ze kunnen terugkeren. Tijdens hun reizen, al dan niet in grote groep, hebben ze tijdelijke standplaatsen nodig.

Nu bestaan er in het Brusselse gewest simpelweg geen officieel ingerichte voorzieningen voor deze groepen. Degenen die er geboren en getogen zijn, leven vooral op niet-erkende of niet-toegelaten terreinen. Het (zonder de foorreizigers) tachtigtal aanwezige families staan op standplaatsen waarvan slechts vijftien procent legaal en erkend is. Daarbovenop circuleren al geruime tijd een vijftigtal caravans rond Brussel, vooral woonwagenbewoners die hun standplaats in of rond Brussel zijn kwijtgeraakt en geen andere meer hebben gekregen. Voor de honderden doortrekkers die het hele jaar door, met een piek in de zomer, Brussel aandoen, is er geen enkele officiële standplaats ingericht. Ze kunnen zich dus alleen 24 uur naast de weg parkeren of ergens een plaatsje zoeken in de illegaliteit. Om aan deze dringende noodzaak te voldoen, om problemen te vermijden en om meer vat te krijgen op wildparkerende groepen, keurde het Brussels parlement in 2004 een resolutie goed om doortrekkersterreinen in het hoofdstedelijk gewest te creëren. Helaas bleef die resolutie dode letter. Erger nog: het enige officiële doortrekkersterrein in de regio, in Haren, werd in 2006 gesloten in afwachting van een heraanleg die nog altijd niet is uitgevoerd. De doortrekkers die daarna Brussel aandeden, zetten zich voornamelijk op een militair terrein in Neder-Over-Heembeek. Gebrek aan beheer leidde tot buurtoverlast, waarop de overheid het terrein ontoegankelijk maakte. Voor de dringende verzoeken om een tijdelijke oplossing uit te werken, had de Stad geen gehoor.

Toen tientallen families zich vorig jaar in hun hopeloze zoektocht naar een standplaats installeerden op een publiek stuk grond aan de Oorlogskruisenlaan in Heembeek, sloeg Brussel opnieuw alarm. Voor deze zomer komt de Stad dus op de proppen met 'de truc met het mosterdgras'. Het is nu afwachten op welk terrein de Rom- en Manoesj-families zullen opduiken. Want één ding staat vast: komen zullen ze.

Beperk de overlast
Natuurlijk is dit geen probleem van de Stad Brussel alleen en zullen ook andere gemeenten hun nek moeten uitsteken. Wanneer het terrein in Haren opnieuw klaar is – de laatste plannen hebben het over begin 2011 –, zullen er 25 families telkens twee weken kunnen verblijven. Een goede zaak, al zullen de tientallen andere families die tijdens het jaar Brussel aandoen, doorverwezen worden naar illegale standplaatsen. De ervaring in Vlaanderen leert nochtans dat op professioneel beheerde terreinen – met toezichter, 'huisreglement' en verplichte retributie – de overlast tot een minimum kan worden beperkt. Maar om meer van dergelijke terreinen aan te leggen, is een regionale aanpak nodig.

Woonwagenbewoners hebben de laatste tien jaar steeds meer te maken gekregen met een repressieve samenleving, en steeds minder met een bereidheid tot het zoeken naar oplossingen. Hun cultureel bepaalde levensstijl is zo onder enorme druk komen te staan. Mosterd gebruiken om woonwagenbewoners te verjagen, en daar trots op zijn, werkt contraproductief en onderscheidt zich niet van de ontmenselijking die deze groepen al eeuwenlang treft.

Toch kan het anders. In de Vlaamse Wooncode werd in 2004 de woonwagen als volwaardige woonvorm erkend. Waar wacht Brussel op? Als het recht op behoorlijke huisvesting voor woonwagenbewoners au sé­rieux genomen werd, dan zouden residentiële én doortrekkersterreinen een duidelijke plaats moeten krijgen in de Gewestelijke Bestemmings- en Ontwikkelingsplannen. Stedenbouwkundige richtlijnen zouden ook aangepast moeten worden om vergunningen voor de plaatsing van woonwagens mogelijk te maken. De Brusselse regering kan zorgen voor een jaarlijkse omzendbrief om gemeenten aan te moedigen tot een beperkt en tijdelijk onthaal van doortrekkers op hun grondgebied.

Woonwagenbewoners smeken dat ook zij recht krijgen op behoorlijke huisvesting en dat hun culturele identiteit, dus mét mobiele woning, een plaats in de samenleving krijgt. Investeren in goed beheerde woonwagenterreinen is in het belang van de hele samenleving. En zeker van de biodiversiteit, in het hart van Europa.

:: Koen Geurts is stafmedewerker Roma en Woonwagenbewoners bij het Regionaal Integratiecentrum Foyer (www.foyer.be)

De positieve verwijzing naar de Vlaamse Wooncode was dus wat optimistisch....
04-08-2010 om 23:18 geschreven door Vorser-Raadgever
0 1 2 3 4 5 - Gemiddelde waardering: 0/5 - (0 Stemmen)
Categorie:Een uitgesproken "Grr#!!♪♫@||#♫♪☻"-Kitokojungle-Opinie !!

01-08-2010

Wie is er fout, de burgemeesters of de "zigeuners"?????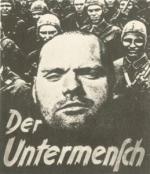 We vragen ons nu toch wel stilaan af hoe lang dat spelletje "zigeunerpesten" nog zal duren. Je kan moeilijk iedereen verplichten zich te settelen in een "bel-étageke", laat staan een replicafermette of -pastoorswoning of een sociaal appartement want van dat laatste zijn er al veel te weinig...Al sinds de Middeleeuwen trekken hier zigeuners door het land en nu vinden sommige burgemeesters het nodig om voor de pers te verklaren dat eventueel dan maar het leger moet worden ingezet en blablaba.... Met klapstoeltjes komt Janneke en Mieke zich vergapen aan hun illegale standplaatsen. Illegaal, doodgewoon omdat er bijna geen plaatsen zijn waar deze mensen een tijdje kunnen verblijven. Niemand wil ze in zijn gemeente een plaats geven. In Dour waar er dan toch tenminste wat tijd wordt gegeven om te verblijven, op voorwaarde de eerste twee jaar niet meer terug te komen spreekt de burgemeester over de criminaliteitspiek in zijn gemeente tijdens de vorige doortocht. Werden er daders opgepakt toen? Bijlange niet...wij dachten dat iedereen onschuldig was tot het tegendeel wordt bewezen...behalve voor zigeuners.
Nu is er weer een groep opgedoken in De Pinte die daar werd verjaagd en naar Zottegem moest uitwijken waar ze 1 nacht mogen blijven maar mits grondige controle en telling van de keukens (?????) en met de vraag met welke voertuigen ze zijn gekomen....tja, te voet zijn ze niet gekomen natuurlijk...

http://www.standaard.be/artikel/detail.aspx?artikelid=DMF20100801_075

DE PINTE - Een deel van de woonwagenbewoners die zondagnamiddag uit Pecq vertrokken, zijn zondagavond aan de Bevegemse Vijvers in Zottegem neergestreken.
De groep stond eerder op de middag in De Pinte, maar kreeg er van de burgemeester de vraag om voor 21 uur te vertrekken.
De groep zigeuners aan het jeugdverblijfscentrum Moerkensheide in De Pinte vertrok kort nadat de politie met hen onderhandelde. De groep, met een 30-tal caravans, streek even later neer aan de Bevegemse Vijvers in Zottegem. Burgemeester Herman De Loor (SP.A) kwam ter plaatse en gaf de groep toelating om de nacht op de parking door te brengen.
'Maandag moet de lokale politie uitzoeken wie er precies staat en met welk soort voertuigen ze gekomen zijn', zegt de Zottegemse burgemeester.
'Ons gemeentelijk reglement bepaalt dat er op die plaats vijftien caravans mogen staan. Een telling van het aantal keukens zal onder meer bepalen of dat er teveel zijn of niet'. Maandagmiddag, na een evaluatie met de lokale politie, zal de burgemeester beslissen of en hoe lang de zigeuners mogen blijven.


We willen er aan herinneren dat er sinds 2005 een omzendbrief bestaat van Marino Keulen over het aanleggen van woonwagenterreinen...de zogenaamde "omzendbrief pleisterplaatsen"...wel hoe ver staat het met de uitvoering van deze omzendbrief, waarde burgemeesters???? Wie gaat er eigenlijk in de fout, de zogenaamde zigeuners of de onwillige burgemeesters???

Je krijgt van ons het linkje naar de omzendbrief gratis voor niks cadeau!


http://www.vmc.be/uploadedFiles/VMC/Thema/Woonwagenterreinen/OMZENDBRIEF%20PLEISTERPLAATSEN%20juni%202005.pdf


en er is meer: sinds 1998 blijkt er al een brochure te bestaan over de zelfde problematiek maar we slagen er maar niet in de hand te leggen op dit document want alle linkjes geven enkel een foutmelding....maar we zoeken verder.
01-08-2010 om 00:00 geschreven door Vorser-Raadgever
0 1 2 3 4 5 - Gemiddelde waardering: 0/5 - (0 Stemmen)
Categorie:Een uitgesproken "Grr#!!♪♫@||#♫♪☻"-Kitokojungle-Opinie !!

28-07-2010

De Noord-Koreaanse torpedo ...een verhaal helaas met echte slachtoffers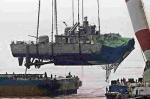 Onlangs was er nogal wat heisa over het tot zinken brengen van een Zuid-Koreaans oorlogsschip zogezegd door een torpedo afgevuurd door een Noord-Koreaanse onderzeeër. Sindsdien zijn er daar alle dagen militaire oefeningen gehouden door beide kampen en kwam er nogal wat schoon volk de grens bezoeken...
Wij vonden een raar verhaal op de site van COUNTERPUNCH


The Sinking of the Cheonan and Its Political Uses
By GREGORY ELICH
Much has been written about the sinking of the South Korean corvette Cheonan, and the evidence is widely regarded as clearly pointing to North Korean culpability. In the Western press, the case has generally been presented as solid and irrefutable. The tragedy is seen as one more example of North Korean perfidy. Yet, doubts persist.
Following the sinking of the corvette Cheonan on March 26, the government of South Korea established the Joint Military-Civilian Investigation Group (JIG) to investigate and determine the cause of the sinking. Two months later, on May 20, the group completed its report and issued a press release outlining its conclusions. In its press release, the JIG firmly announced, "The evidence points overwhelmingly to the conclusion that the torpedo was fired by a North Korean submarine. There is no other plausible explanation."
The JIG concluded that the Cheonan was sunk by a "shockwave and bubble effect" from an explosion set off by a homing torpedo, which caused "significant upward bending" of the center keel. A bubble jet effect is created when an explosion takes place underwater and creates a dramatic change in pressure, resulting in the formation of a strong column of water that strikes its target with great power. In addition to the upward bending of the stern and bow sections at the point of severance, the JIG found "water pressure and bubble effects" on the bottom of the hull, and the ship's wires had been cut with no sign of heat.
Furthermore, survivors reported "that they heard a near-simultaneous explosion once or twice," water splashed on the face of a sailor at the port-side, and a sentry stationed on the shore observed a "pillar of white flash" rising about 100 meters for two to three seconds. No fragmentation or burn injuries were found on the bodies of the sailors who were killed, and seismic waves were detected at eleven stations. (1)
All of this evidence is consistent with the JIG's conclusion that a shockwave and bubble jet effect from a exploding torpedo was the cause of Cheonan's sinking. (2) As further damning evidence, components of a torpedo were brought up by a two fishing trawlers in the proximity of the site of the sinking. The components appeared to match that of a diagram the South Korean military had in its possession of the North Korean CHT-02D torpedo. Inside the propulsion system of the torpedo were written with blue magic marker ink in Hangul characters "1 beon" (number 1 ). This was similar to a North Korean training torpedo that the South Korean Navy had obtained seven years before, in which there was written "4 ho" (unit 4). According to one expert on North Korea, "North Korea does not frequently use the term beon." (3) However, it cannot be said that infrequent usage rules out the possibility.
The evidence appeared inarguable, yet from the first it was apparent that there was a troubling lack of transparency in the JIG's approach, typified by the secrecy surrounding the investigation. The report itself remains concealed, and the public is expected to accept on faith that the JIG's conclusions and brief explanations are backed by the evidence.
Various alternative causes of the sinking were briefly addressed by the South Korean Ministry of Defense. (4) The possibility of a floating contact mine was rightly dismissed due to the lack of signs of a contact explosion. However, most modern non-contact mines rely on creating a shockwave and bubble jet effect to sink ships. In general, the Ministry of Defense considers the possibility of a sea mine having caused the explosion as "unlikely," given the maritime conditions and fast currents in the shallow waters around Baengnyeong Island where the Cheonan sank. Moored mines are rarely used in deeper waters, where currents and swells are stronger than they are closer to shore. According to Retired Rear Admiral Chris Bennet of the South African Navy, "Their major use is therefore limited almost exclusively to coastal or territorial waters." (5) In other words, it is in areas such as around Baengnyeong Island where moored mines are best suited. But the South Korean Navy's "detailed search" of the seabed failed to locate the anchor that a moored mine would have needed. No details were given to indicate the extent of the search beyond that one phrase.
Bottom mines rest on the seabed and are ideally suited for deployment in shallow waters, but the JIG dismissed the possibility of such a mine striking the Cheonan because it "cannot split a ship when detonated at a depth of 47 meters." That was the depth of water at the location where the torpedo components were retrieved. However, when it sank, the Cheonan had been sailing in waters that were no deeper than 30 to 40 meters. (6) According to the Robert S. Strauss Center for International Security and Law, "bottom mines tend to work in relatively shallow water (less than 164 feet)." That translates into just under 50 meters, well within the range necessary to have struck the Cheonan. (7) However, the JIG calculates the distance of the explosion as just three meters from the Cheonan's gas turbine engine. (8) If the JIG's calculation of the explosion distance is correct, then that would preclude the possibility of a bottom mine.
There is another type of mine, one which the JIG did not address in its summary of findings. That is the rising mine, which is similar to a bottom mine in that it sits on the seabed. Where it differs is that it contains an acoustic sensor, and when a ship approaches, the mine is programmed to float upwards and explode at a set distance beneath the hull. In essence, the result would be the same as a non-contact torpedo, creating a bubble jet effect. In shallow water, such mines tend not to be moored, hence there would be no anchor. (9) There is also the torpedo mine, which when detecting an approaching ship, opens up and fires a torpedo at its target. (10) This possibility, too, was not mentioned in the JIG's summary.
The centerpiece of the case against North Korea is without doubt the torpedo fragments retrieved by trawlers. At the JIG press conference announcing the results of its investigation, a diagram said to be that of the CHT-02D was displayed. It was not until over one month later, after critics had pointed to discrepancies between the diagram and the torpedo fragments, that the JIG admitted that it had shown a diagram of the wrong torpedo, the PT-97W. This was said to have been caused by a "mix-up by a staff member while preparing for the presentation." (11) That such a mistake could be made is indicative of a careless attitude concerning evidence.
This was not the only point of confusion. One day before the JIG's final results were announced, a Korean government official was quoted as saying that investigators had determined that North Korea sank the Cheonan with a Chinese-made torpedo, as Chinese characters were written on the torpedo fragments collected from the site. It was said that the torpedo was thought to be a YU-3G, the type North Korea had imported from China more than twenty years ago. (12) One day later, nothing more was said of the matter, and now it was claimed that the torpedo fragments originated from a North Korean-built CHT-02D, with a Korean word written in blue ink. It is true that at one time Hanja (Chinese) characters were incorporated into general usage in Korea, but that practice has long since passed, and not since 1949 have they been used in North Korea. (13) Because the JIG's report remains shrouded in secrecy, it is impossible to know whether or not Chinese characters were truly found on torpedo fragments. If so, that would be at variance with a report that U.S. intelligence had traced the propulsion system on the found torpedo to its manufacture two years ago at a North Korean factory. (14)
It should also be mentioned that the information South Korea had on the CHT-02D was obtained from an export catalogue, as the weapon is among those that North Korea sells abroad. In other words, the torpedo apparently has buyers, and therefore the source of manufacture does not automatically correspond to ownership. So, was the torpedo a Chinese-made YU-3G or a North Korean-made CHT-02D? Or perhaps something else altogether? It is a CHT-02D, the JIG now asserts, without addressing the discrepancy in its claims.
Traces of RDX, a high explosive chemical commonly used in torpedoes and mines, were found on the Choenan's smokestack, stern, and in sand taken from the seabed. South Korean Defense Minister Kim Tae-young dismissed speculation that the RDX was residue from naval drills that had been conducted in the past in the area. Although one South Korean government source claimed that RDX is not used in mines, this was contradicted by the Defense Minister (15). Indeed, RDX has been used in naval mines since the Second World War. (16)
While the presence of RDX would be consistent with a torpedo attack, it cannot on its own be considered as proof of that. Consider that when Canadian authorities intercepted the Princess Easwary as it was transporting illegal immigrants, swabs taken from the ship showed traces of RDX. No torpedo or mine had struck the Princess Easwary. Its past history of gun-running meant that the mere presence of explosives had been enough to leave a residue. (17) The Cheonan, as a military vessel, routinely carried explosives and engaged in naval exercises. Among the Cheonan's armaments were six Mark 46 torpedoes, two Otobreda 76 mm guns, two 40 mm Bofors guns, and twelve Mark 9 depth charges. (18) Both torpedoes and depth charges utilize RDX, and the bursting charge of projectiles fired by Bofors contain RDX. (19) Certainly, explosions from test-fired depth charges would have spread RDX around rather liberally.
It is a striking anomaly that none of the 58 surviving sailors of the Cheonan witnessed a rising pillar of water, without which it is difficult to imagine that a bubble jet effect explosion could have taken place. (20) Perhaps all of those on deck perished during the incident. That might account for this oddity, although it does seem unlikely, given that most of the casualties were said to be of those who were below deck. There is, of course, the shore-based observer who reported seeing a pillar of water, but one would feel more comfortable with his veracity were it backed by other witnesses. Indeed, the Korean organization People's Solidarity for Participatory Democracy reports that survivors who spoke at the JIG press conference said they saw no pillar of water. Those who spoke included port-side lookouts, who would have been hard-pressed to miss such a significant sight. (21)
The recovery of torpedo fragments in the vicinity of Cheonan's sinking appears persuasive. It is a strong point in support of the South Korean government's argument. Yet, it is not such an unusual event for torpedoes and components of torpedoes to be found underwater. All sorts of things get dumped at sea, including, it seems, dangerous weaponry. A live torpedo was inadvertently pulled up in a fishing net more than two years ago off the British coast, as was one off the coast of Rhode Island in 1985. (22) In a survey covering the period of March 2002 through February 2003, the British Royal Navy reported that "at least 15 items of explosives ordinance or their components had been recovered in the nets of fishing vessels operating in coastal waters around the British Isles." Among the ordinance recovered were "torpedo components." It was also noted that some items had been "dispersed from their original dumping or loss positions by water movements." Oceanographic factors "can lead to quite substantial movements of large munitions." In the 15-year period ending in 2000, German fisherman reported to officials in Lower Saxony having found a total of more than 11 tons of munitions, while Dutch fisherman net an average of ten explosives per year. (23) The torpedo recovered by South Korea may have been associated with the sinking of Cheonan, but it could also have been dumped at sea, or test fired during military exercises at some point in the past.
It should also be noted that the Cheonan was sunk in disputed waters. After the Korean War, the U.S. unilaterally drew the Yellow Sea border between the two Koreas with a line that curved sharply northward to North Korea's disadvantage, rather than in a straight line, as existed with the East Sea border and which would have been common practice. (24) The area has been the site of periodic naval clashes between the two Koreas, and it is not unusual for North Korean vessels to cross over this line that it does not recognize.
The JIG did conduct a simulation to demonstrate how a bubble jet effect would have impacted a ship's hull. it is an indication of the predetermined approach the JIG adopted that the simulation was not completed until after its report was finished and results were announced. Although a bubble jet effect is capable of severing a ship in two, the JIG's simulation failed to do more than deform and cause a small break in the hull. (25)
What tied the recovered torpedo fragments to the sinking of the Cheonan was not only its proximity to the site of the sinking, but also a chemical analysis of adhered substances on both the torpedo and the Cheonan's hull that were shown to be identical. (26) Two Korean-American physicists, Seung-Hun Lee and J.J Suh, managed to obtain a copy of one section of the JIG's secret report, in which it was stated that the compounds were a result of an explosion. These compounds were indeed the same on both the torpedo and the ship, the physicists concluded, but the data were not consistent with the conclusion that they had formed during an explosion. The samples, they asserted, "have nothing to do with any explosion, but are most likely aluminum that has rusted after exposure to moisture or water for a long time." Korean-Canadian geologist Panseok Yang determined that the spectroscopic analysis of the compounds reported by the JIG closely matched that of gibbsite, a mineral formed under intense weathering conditions, and often found in clay deposits. (27)
When a South Korean congresswoman asked the JIG to release its samples, only two out of the three were made available. The JIG claimed that they had used up all of the third sample, yet the spectroscopic and X-ray analyses done are non-destructive. Seung-Hun Lee and Panseok Yang observed that either the JIG had completely mishandled the samples or they were intentionally hiding them. (28)
The South Korean Ministry of Defense rejected their conclusions, pointing out that the physicists' laboratory tests did not fully replicate conditions during an explosion, and were thus invalid. (29) The physicists argued that their results were "consistent with previous scientific studies." In their experiments they had scaled down both the weight of the explosive and the weight of the water in a metal container to retain the proportion equivalent to that of a torpedo. Full access to the JIG's data and objective analysis would do much bring us closer to the truth, whichever direction it leads, but Seung-Hun Lee finds that the JIG's report contains "several serious self-contradicting aspects and their interpretations have serious flaws, to say the least." (30)
The propulsion unit of the torpedo was severely corroded, an apparent result of the coat of paint having been burnt away by the heat of the explosion. It seems odd that the "number 1" written in Korean by a blue magic marker would survive intact. The boiling point for ink is less than half that of paint, so it would be more vulnerable to loss. (31) One cannot be sure that the handwriting was not added later by South Korean military officials for enhanced dramatic effect when presenting their evidence.
In the opinion of Seung-Hun Lee, "The government is lying when they said this was found underwater. I think this is something that was pulled out of a warehouse of old materials to show to the press." (32)
It seems that the JIG's investigation was something of a rush job, intended to be completed in time to give a boost to the South Korean ruling party in local elections. Among the members of the JIG were a small number of representatives from the opposition Democratic Party, one of whom, Shin Sang-cheol, felt disappointed that members of the team were not given briefing materials or basic information such as the navigation course record and other data. What struck Shin was that the investigation began with the premise that there had been a torpedo attack, and during his time on the team no effort was made to examine other possibilities. (33)
With the South Korean military's mind made up before it began, little effort needed to be wasted on analysis. According to one anonymous South Korean military source, "If you leave out the time spent moving the torpedo, removing water and dust, and writing a report, the whole examination [of the torpedo components] only lasted about three days. The government has invited distrust by being excessively greedy." In that span of time, the JIG was not able to even determine how long the torpedo had been corroding underwater. (34)
Shin Sang-cheol was quickly booted out of the JIG for not singing the same tune as the military authorities. With years of experience as a ship navigator and as a shipbuilding inspector at various Korean shipyards, he was not entirely without expertise. He sent a letter to U.S. Secretary of State Hillary Clinton, in which he included maritime maps of the waters around Baengnyeong Island. These, he pointed out, are marked by shallow waters and rock fields. It was his contention that the Cheonan had run aground, backed out, and then collided with some object. Among the indications Shin cited as evidence were deep scratches on the hull and propeller blades bent forward; that is, toward the direction of the point where the ship split in two, rather than away from it. Perhaps not surprisingly, Shin is being sued for libel by the South Korean military. (35)
Shin's theory, however, does not seem particularly more convincing than that of the South Korean military. The JIG ruled out the possibility of running aground as the ship's sonar remained undamaged. Shin counters, correctly, that a hull can run aground at one point while another is unaffected. But it could be that the ship's propellers were damaged when the stern hit bottom after the Cheonan split in two. Or indeed, the damage to them may have resulted from some previous incident. It is far from certain that Shin's theory accounts for what actually happened to the Cheonan. The JIG's summary points out that there are no signs of collision on the Cheonan, and the hull damage does appear more consistent with that of an external explosion than of a collision. But the possibility of a collision did merit consideration. What is perplexing is that none of the various explanations that have been put forward quite seem to fit the totality of evidence.
One's already low level of confidence in the South Korean military's sincerity was undermined when it was revealed that it had deliberately fudged initial reports on the sinking of the Cheonan. The Naval Operations Command reported that the sinking occurred at 9:15 PM (which was later corrected to 9:22 PM) and that there was the sound of an explosion. The Joint Chiefs, however, altered the time to 9:45 PM and omitted mention of an explosion in order to cover up their slow responsiveness. Then the Ministry of Defense botched the release of thermal observation device recordings by using those from thirteen minutes after the sinking, while ignoring recordings taken from just three minutes afterwards. It was also eventually revealed that the on-duty Chairman of the Joint Chiefs of Staff was drunk that night, and only arrived at command control headquarters at 10:42 PM, where he managed to stay awake at a meeting for ten minutes before falling asleep. (36)
That high-ranking military officers would so causally lie and distort facts during a moment of crisis does not encourage confidence in their reliability to objectively analyze data and come to a considered conclusion in the investigation into the sinking of the Cheonan. Certainly not when political pressure to reach a predetermined conclusion would have been so intense. Interestingly, the investigators who probed into the military's mishandling of its initial response to the sinking of the Cheonan revealed only a portion of the problems they had found. Information which they considered militarily sensitive was excluded. (37) That would seem to imply that additional distortions or misrepresentations had taken place.
The South Korean military believes that it was a North Korean Yono (Salmon) class midget submarine that fired a torpedo at Cheonan. Of limited range, midget submarines must be ferried and launched by larger submarines. They can operate in shallow waters, unlike their larger counterparts. Even so, the waters around the sinking were too shallow even for a midget submarine, so it is thought that it had to have been operating from much farther away, in deeper waters. South Korea did track the departure of a Yono-class submarine and its mother ship from a North Korean port days before the sinking of Cheonan, as well as their return to base days after the incident. For the JIG, that constituted direct evidence of North Korean responsibility, although logically speaking, this is not in fact direct causal proof any more than a man would be proven guilty of murder simply because he was away from his home at the moment the murder took place. The most that could be said of the submarine tracking is that it is suggestive of a possible connection.
Oddly, the Cheonan's sonar failed to detect anything unusual, but a South Korean military source pointed out that the ship's sonar "is an old model with a limited range, so there's a strong possibility that it failed to detect the torpedo which was launched from far away." (38) That may be true, but one must add that sooner or later a torpedo fired from long-range distance would approach closely enough to be detected. Kim Jong-dae, editor-in-chief of D&D, a defense journal, observes, "A submarine is supposed to be difficult to detect militarily, but most torpedoes can be detected. It is doubtful they would have been completely unable to detect the launch." (39)
No one would call the JIG's investigation a model of transparency. It was led by South Korea, who chose the nations that would participate: the U.S., Great Britain, Australia and Sweden. On the Multinational Combined Intelligence Task Force, Canada replaced Sweden. Aside from Sweden, what all of these nations share is a uniformly hostile attitude towards North Korea. Sweden, according to CBS News, was "a reluctant partner in blaming the North Koreans." (40)
Unquestionably, the South Korean government is sincere in its belief that a North Korean submarine fired a torpedo at the Cheonan. But in one sense that is the problem. So convinced was the JIG, that the team had a set of blinders on during the investigation, so that only one outcome was possible. And nothing would seem amiss if, whether knowingly or blindly, evidence was fudged or ignored to strengthen that case, as that would not change the overall facts as the team perceived it.
The report itself remains secret, and all requests for it to be made public have been rejected. A copy did go to U.S. Secretary of State Hillary Clinton, who pronounced the evidence against North Korea "overwhelming." If the evidence is truly so convincing, it would only help South Korea's case for it to be made publicly known. Or could it be the case that the evidence falls short of Clinton's assessment? South Korean legislators have not seen the report, nor have they been given access to even partial information of relevance. Assemblyman Choi Moon-soon of the opposition Democratic Party comments, "We asked for very basic information - interviews with surviving sailors, communication records, the reason the ship was out there." But no information was forthcoming from the government. (41)
North Korea vehemently denies the accusations being made against it. As the accused, North Korea is an interested party. It feels it has the right to see the evidence supporting the charges. North Korea asked on two occasions to send its own inspection team to operate under the joint control of both South and North Korea in order to conduct an investigation, but its requests were turned down by the South Korean government. North Korea sent a similar suggestion to the United Nations, only to be rebuffed by the United States, who indicated that the case against North Korea was already proven. Instead, the U.S. pushed hard for the strongest language in a UN Security Council statement, and attempted to browbeat China into going along. China, though, held firm in the interests of peace, ensuring that a more moderate UN statement resulted. With the U.S. and South Korea committed to taking a hard line, even North Korea's proposal to reopen talks on denuclearization was snubbed.
China, which has received a modicum of information from South Korea, remains unconvinced. "I have to say the majority of Chinese policymakers and academics feel that the Cheonan report does not hold water," remarks international studies scholar Zhu Feng. (42)
In order to bolster its case, South Korea agreed to allow a team of Russian naval military experts to visit and analyze the evidence. For the first time, there would be an objective assessment of evidence. There was good cooperation during the visit, and then the Russians returned home where they spent several weeks in analyzing the data. Russia, however, was in a delicate position when it came to publicizing its determinations. Openly backing Seoul would only encourage attempts by the U.S. to ratchet up tensions in the region, whereas dissenting from the JIG's conclusion could strain relations with South Korea, an important trading partner. So it was not surprising when it was announced that Russia would not publicize its own report.
There have been various leaks and comments made to the media which gave a fair indication of the Russian team's evaluation of the evidence, clearly regarded as inconclusive. Russia supplied its report to the U.S. and China, but not to the South Koreans, apparently in a bid to avoid antagonizing them. But it did not take long for South Korea to be apprised of the results, no doubt by the U.S. Whereupon the Russian ambassador was called to the South Korean Ministry of Foreign Affairs and given a heated reception.
According to a South Korean diplomatic source, "The Russian investigation team's primary interest was in whether North Korea, which had been unable to produce its own torpedoes until 1995, suddenly was able to attack the Cheonan with a state-of-the-art bubble jet torpedo." It has been pointed out that this technology is possessed only by a small number of countries, and the weapon has been successfully used only in test firings on stationary targets. (43)
If a North Korean source speaking on condition of anonymity in Hanoi is to be believed, Russia informed North Korean officials that it did not trust the results of the JIG investigation. "The Russian delegation said if the truth is revealed, then South Korea and the United States could be caught in an awkward position," an apparent reference to the manipulation of evidence. (44)
Yet there was still much that the Russian team was unable to determine. It sent requests for further information, but so far South Korea has failed to respond. "We still have some questions regarding the results of this work to which we have not received clear answers," Naval Commander Vladimir Vysotsky said. Whether or not answers would be supplied, he added, "doesn't depend on us." (45)
In an explosive recent development, the South Korean newspaper Hankyoreh obtained a copy of a Russian documented summarizing their investigators' findings. The Russians agreed with the JIG that the Cheonan sank as a result of a non-contact external explosion. Commenting on the propeller blades that were bent forward, the Russians noted that remnants of a fishing net were tangled around the right screw axle. They posited that while the Cheonan was sailing close to shore the ship touched bottom, damaging the propellers, and became entangled in a fishing net. As a result of the net and damage, the Cheonan "must have experienced restrictions in its speed and maneuvers." No definitive determination could be made as to the cause of the explosion, but the Russians felt that the most likely explanation was that as the Cheonan struggled to maneuver to deeper waters, it struck a non-contact sea mine. "The area of the ship's accident is at risk of ocean mines, which is indirectly proven by the fact that the docking locations and voyage paths are restricted to the west seacoast of the Korean Peninsula." (46)
As for the recovered torpedo components, the Russian investigators reported, "It may be possible that the presented torpedo part was made in North Korea, but the ink mark is inconsistent with the normal standards of marking (the locations and the method of the mark). Visual examination of the torpedo part indicates that the torpedo had been in the water for more than six months." In other words, long before the Cheonan sank. "We do not conclude that this particular torpedo was launched to and impacted on the Cheonan ship." (47)
The South Korean Ministry of Defense dismissed the possibility of sea mines being present around Baengnyeong Island, saying that it had disabled all of the mines that it had laid in the area. A retired South Korean admiral, however, testified that sea mines were present, and that if the sheath of the leading wire were removed on a mine, then the voltage going through the Cheonan would have been enough to set it off. (48)
It is interesting to compare the U.S. response to Cheonan's sinking with its reaction to the Israeli attack on a ship bringing aid to the Gaza Strip, in which several unarmed civilians were shot dead by soldiers storming aboard. Whereas in the case of the Cheonan, culpability remains uncertain and evidence is contradictory, there was no ambiguity about the Israeli action. It was an unprovoked attack on a ship operating in international waters. There was no question as to who attacked the ship. In response to that incident, U.S. officials worked behind the scenes to prevent the UN Security Council from giving the go-ahead for an investigation into the attack. U.S. officials argued that instead Israel should investigate its own action. U.S. Ambassador Alejandro Wolff saved his harsh criticism for those who had been delivering aid, calling their effort "neither appropriate nor responsible." (49) Punishment for Israel is swift in coming. The proposed U.S. 2011 budget calls for $3 billion in aid to be provided to Israel. (50)
Contrast that with U.S. plans for North Korea. That nation is quite likely correct when it claims that it had nothing to do with the Cheonan's fate. But who needs an ironclad case when there are geopolitical goals to be achieved? The U.S. and South Korea launched large-scale joint military exercises in the East Sea, including the aircraft carrier USS George Washington, and for the first time U.S. F-22 stealth fighters flew in Korean airspace. The war games were clearly intended to be intimidating.
There are plans afoot for the possible deployment of an advanced airborne communications network on the Korean Peninsula, which would enable U.S. troops to overcome the limitations of communication in the mountainous terrain prevalent in North Korea. (51) Also on the U.S. drawing board is an expansion of psychological warfare against North Korea, including the use of internet technology, leaflets and radio broadcasts. (52)
More importantly, as political commentator Stephen Gowans puts it in a nice turn of phrase, "The United States has announced that it is adding a new tranche to the Himalaya of sanctions it has built up since 1950 against North Korea." (53) The U.S. State Department and Department of Treasury plan to expand the list of businesses and organizations subject to sanctions, freeze bank accounts, work with various foreign governments to stop North Korean trading companies from doing business on the allegation that they are involved in illegal operations, impose travel restrictions, and implement a host of other measures. (54) Approximately 100 bank accounts linked to North Korea are to be frozen. "The U.S. has continued to consult the banks and will likely induce them to quietly close the accounts," a diplomatic source revealed. (55)
It is planned that the effort will induce foreign banks to stop doing business with North Korea, and thereby deny that nation the possibility of engaging in normal trade. According to a source speaking on condition of anonymity, the larger Chinese and other foreign banks dealing with North Korea could be adversely impacted, as all of their transactions are processed through the U.S. "This means that for everyone dealing with North Korea, it will become difficult for them to send money from the North." (56)
As a consequence of blacklisting North Korean organizations and individuals, a diplomatic source says, the U.S. will suspend ties with any banks dealing with them. "Think of Citibank or Bank of America suspending business ties with Bank of China or Bank of Shanghai. That will be a great burden to China." (57) There is debate within the Lee Administration as to how hard a line to pursue against North Korea. There are many who want to use the opportunity to topple the North Korean government, while those who favor dialogue are concerned that a harsh approach "could give rise to severe disorder." According to one South Korean source, "If the government decides to continue sanctions for more than six months even after the G20 summit, it could be interpreted as an important strategic choice to actively pursue regime change in the North." (58) Leaving aside the question of the inevitable hardship and misery for the North Korean people that would ensue from tightening the screws, there could be a heightened risk of conflict between the two Koreas if the situation deteriorates out of control.
The assertion that the North Korean accounts to be targeted are linked to illegal operations is reminiscent of similar efforts by the George W. Bush Administration, when North Korean accounts engaged in legitimate business were closed and banks throughout the world were threatened with harsh financial consequences if they continued to allow North Korea to conduct normal international financial operations. All that was done under the unproven (and in some cases clearly disproven) contention that the accounts were connected with illegal activities. The intent was to dry up North Korea's access to foreign currency, and thus its ability to import essential items such as food, spare parts and machinery.
Indeed, even before June the U.S already began freezing North Korean accounts held in foreign banks around the world. According to an unnamed diplomatic source, "The moves should be interpreted as a part of new sanctions on the North to hold it responsible for the sinking of the Cheonan." U.S. diplomat Robert Einhorn plans to visit a number of countries in an attempt to pressure them to enforce sanctions against North Korea. (59) It is not difficult to imagine the effect on the people of North Korea. Already existing sanctions have caused a shortage of raw materials, says Korean economic analyst Cho Boo Hyung, which has led to reduced output. And a decrease in food production will trigger negative economic growth. Cho feels that sanctions could produce another famine in North Korea, comparable to that of the 1990s. (60)
President Lee Myung-bak of South Korea has also seized the opportunity presented by Cheonan's sinking to further his goals. As a long-time opponent of the Sunshine Policy of his two predecessors, Lee never hid his ambition to dismantle all of the progress that had been made in recent years with relations between the two Koreas. No sooner had Lee taken office than he announced that he had no intention of observing the agreement signed by former President Roh Moo-hyun that set up a joint fishing area in the disputed waters at the Northern Limit Line, and which included measures to discourage military clashes there. Several economic agreements that had been reached were put on hold.
Once the JIG had announced the results of its investigation, Lee outlined a new policy with his northern neighbor. "From this moment," he said, "no North Korean ship will be allowed to make passage through any of the shipping lanes in the waters under our control, which has been allowed by the Inter-Korean Agreement on Maritime Transportation." In addition, "Trade and exchanges between the Republic of Korea and North Korea will also be suspended." Relations between the two Koreas have deteriorated to their lowest point since the period of military dictatorships in South Korea, and U.S. sanctions will only exacerbate tensions.
Did a North Korean submarine fire a torpedo at the Cheonan? I do not know, but it seems improbable. If it was a torpedo that sank the Cheonan, then it certainly was not the one that the JIG put on display. It would have been foolhardy for the North Korean government to order such a strike. It had nothing to gain, and absolutely everything to lose by such an act. It may be that a rogue commander ordered the attack as revenge for an incident near Daecheong Island the previous November, when South Korean ships chased a North Korean patrol boat, firing on it and sending it up in flames, thereby causing the deaths of several sailors. That attack, incidentally, failed to elicit any concern whatsoever from the same U.S. officials who so sternly pontificate on the unacceptability of allowing the sinking of Cheonan to go unpunished.
While reviewing the evidence, it began to appear to me that the most likely cause of the Cheonan's sad fate was having had the misfortune to inadvertently sail into the path of a sea mine, and this feeling has only been strengthened by the reports of the Russian investigation team's findings. Given the fast-moving currents in the waters near Baengnyeong Island, it may be that over time a rising mine gradually migrated from where it had been initially deposited, so that its position was unexpected. That is just speculation, of course, and other possibilities exist. A broad-based international investigation needs to take place, and its results made fully public. The 46 sailors who lost their lives when the Cheonan sank deserve the truth, whatever it may be. As do the peoples of both Koreas, whose future is intertwined in so many ways. But geopolitical considerations guarantee that no such international probe will take place. Tensions are likely to remain high as long as South Korean President Lee remains in office. No conceivable change in U.S. administrations will bring about an improvement in the security environment on the Korean Peninsula, but the 2012 election in South Korea might. That is something to hope for.
Gregory Elich is on the Board of Directors of the Jasenovac Research Institute and on the Advisory Board of the Korea Truth Commission. He is the author of the book Strange Liberators: Militarism, Mayhem, and the Pursuit of Profit.

NOTES
(1) "Investigation Result on the Sinking of ROKS 'Cheonan'," Ministry of National Defense, Republic of Korea, May 20, 2010.

(2) The video at this site illustrates the impact of a bubble jet effect explosion on ships:
http://www.youtube.com/watch?v=_oUNt47G-08
(3) "Questions Raised Following Cheonan Announcement," Hankyoreh (Seoul), May 21, 2010.
(4) "Investigation Result on the Sinking of ROKS 'Cheonan'," Ministry of National Defense, Republic of Korea, May 20, 2010. Much later, a video, photographs, diagrams and further details were appended to the May 20 press release.
(5) Chris Bennet, "Mine Warfare at Sea," African Security Review, Vol. 7, No. 5, 1998.
(6) "How Did N. Korea Sink the Cheonan?", Chosun Ilbo (Seoul), May 22, 2010.
(7) "Strait of Hormuz: Assessing Threats to Energy Security in the Persian Gulf," The Robert S. Strauss Center for International Security and Law.
(8) "Investigation Result on the Sinking of ROKS 'Cheonan'," Ministry of National Defense, Republic of Korea, May 20, 2010.
(9) http://www.navweaps.com/index_tech/tech-068.htm
(10) http://www.freepatentsonline.com/3811379.html
(11) "Cheonan Investigators Presented Wrong Torpedo Diagram," Chosun Ilbo (Seoul), June 30, 2010. Kim Deok-hyun, "Investigators Admit Using Wrong Blueprint to Show N. Korean Torpedo That Attacked Cheonan," Yonhap (Seoul), June 29, 2010.
(12) "N. Korea Used Chinese-Made Torpedo in Attack on S. Korean Ship: Source," Yonhap (Seoul), May 19, 2010.
(13) http://en.wikipedia.org/wiki/Hanja
(14) "U.S. Pinpoints Where Torpedo that Sank the Cheonan was Made," Chosun Ilbo, July 23, 2010. "NK Torpedo Produced in Gaecheon 2 Years Ago: Sankei," Korea Times, July 22, 2010.
(15) Chang Jae-soon, "Defense Chief Confirms Explosive Chemical Found in Sunken Ship," Yonhap (Seoul), May 10, 2010. "Torpedo Explosive Detected in Sunken Ship: Official," Yonhap, May 7, 2010.
(16) http://www.answers.com/topic/explosive-material Jung Sung-ki, "Defense Chief Confirms Explosive Residue Found on Sunken Ship," Korea Times, May 10, 2010.
(17) Walter Jayawardhana, "Canadian Authorities Tell Immigration and Refugee Board that LTTE Ship Contained Traces of High Explosives Like RDX," LankaWeb, November 25, 2009.
"Canadian Officials Find Three More Traces of Explosives on Tamil Ship," Colombo Times, November 24, 2009.
(18) http://en.wikipedia.org/wiki/ROKS_Cheonan_(PCC-772)
(19) http://www.answers.com/topic/explosive-material http://www.wwiiequipment.com/
http://www.janes.com/articles/Janes-Ammunition-Handbook/
(20) Jung Sung-ki, "Investigators Point to Air Bubble," Korea Times, April 25, 2010.
(21) Junghye Kwak, Huisun Kim, Taeho Lee, "The PSPD's Stance on the Naval Vessel Cheonan Sinking," People's Solidarity for Participatory Democracy Issue Report IR-20100601, Seoul.
(22) "Navy Detonates Torpedo Caught in Fishing Nets," Defence News, January 29, 2008.
"Navy Detonates Torpedo Caught in Fishing Nets," UPI, December 18, 1985.
(23) J. Beddington and A.J. Freng, "Munitions Dumped at Sea: A Literature Review," Imperial College London, June 2005.
(24) http://en.wikipedia.org/wiki/Northern_Limit_Line
(25) Seunghun Lee, J.J. Suh, "Rush to Judgment: Inconsistencies in South Korea's Cheonan Report," The Asia-Pacific Journal: Japan Focus, July 12, 2010.
(26) Seunghun Lee, J.J. Suh, "Rush to Judgment: Inconsistencies in South Korea's Cheonan Report," The Asia-Pacific Journal: Japan Focus, July 12, 2010.
(27) "Investigation Result on the Sinking of ROKS 'Cheonan'," Ministry of National Defense, Republic of Korea, May 20, 2010. Specifically mentioned in the detailed section appended to the May 20 press release.

(287) Seunghun Lee, J.J. Suh, "Rush to Judgment: Inconsistencies in South Korea's Cheonan Report," The Asia-Pacific Journal: Japan Focus, July 12, 2010.
Seung-Hun Lee, "Comments on the Section 'Adsorbed Material Analysis' of the Cheonan Report Made by the South Korean Civil and Military Joint Investigative Group (CIV-MIL JIG),"
http://arxiv.org/vc/arxiv/papers/1006/1006.0680v2.pdf
Seung-Hun Lee, Panseok Yang, "Were the 'Critical Evidence' Presented in the South Korean Official Cheonan Report Fabricated?"
(29) Seung-Hun Lee, Panseok Yang, "Were the 'Critical Evidence' Presented in the South Korean Official Cheonan Report Fabricated?",
(30) Shin Joo Hyun, "Ministry of Defense Responds to Cheonan Claims," Daily NK, June 23, 2010.
(31) Seung-Hun Lee, "Comments on the Section 'Adsorbed Material Analysis' of the Cheonan Report Made by the South Korean Civil and Military Joint Investigative Group (CIV-MIL JIG),"
(32) Seunghun Lee, J.J. Suh, "Rush to Judgment: Inconsistencies in South Korea's Cheonan Report," The Asia-Pacific Journal: Japan Focus, July 12, 2010.
(33) Barbara Demick, "Doubts Surface on North Korea's Role in Ship Sinking," Los Angeles Times, July 23, 2010
(34) Junghye Kwak, Huisun Kim, Taeho Lee, "The PSPD's Stance on the Naval Vessel Cheonan Sinking," People's Solidarity for Participatory Democracy Issue Report IR-20100601, Seoul.
(35) Lee Yong-inn, "Questions Linger 100 Days after the Cheonan Sinking," Hankyoreh (Seoul), July 3, 2010.
(36) S.C. Shin, "Letter to Hillary Clinton, U.S. Secretary of State for PCC-722 Cheonan," May 26, 2010.For a clear view of the Cheonan's propellers.
(37) "Cheonan Probe Says Military Made Grave Errors," Dong-A Ilbo (Seoul), June 11, 2010.
"Uncovering the Truth About the Cheonan," Hankyoreh (Seoul), June 11, 2010. "Wide-Ranging Incompetence and Cover-ups Took Place Night of Cheonan Sinking, Audit Reveals,"
Hankyoreh (Seoul), June 11, 2010.
(38) Ser Myo-ja, "Military Found Inept, Lying in Responding to Cheonan," JoongAng Ilbo (Seoul), June 11, 2010.
(39) "How Did N. Korea Sink the Cheonan?", Chosun Ilbo (Seoul), May 22, 2010.
(40) "Questions Raised Following Cheonan Announcement," Hankyoreh (Seoul), May 11, 2010.
(41) "South Korea to Unveil Evidence of North Sinking Navy Ship," CBS News, May 19, 2010.
(42) Barbara Demick, "Doubts Surface on North Korea's Role in Ship Sinking," Los Angeles Times, July 23, 2010.
(43) Sunny Lee, "China Has Different View on Cheonan," Korea Times (Seoul), July 18, 2010.
(44) Lee Yeong-in, "Government Protests Russia's Conflicting Cheonan Finding," Hankyoreh (Seoul), July 10, 2010.
(45) Yoo Jee-ho, "N. Korea Warns 'Physical Response' Against South - U.S. Military Drills," Yonhap (Seoul), July 23, 2010.
(46) "Russian Specialists Have Questions on S. Korean Corvette's Sinking - Navy Commander," Interfax (Moscow), July 24, 2010.
"Russian Experts Unable to Give Answers on Cheonan Sinking - Navy Commander," RIA Novosti (Moscow), July 24, 2010.
(47) Colum Lynch and Debbi Wilgoren, "U.N. Calls for Impartial Probe of Israeli Raid," Washington Post, June 1, 2010.
(48) "Lee Administration Response to Russian Investigation Report," Hankyoreh (Seoul), July 28, 2010.
(49) Colum Lynch and Debbi Wilgoren, "U.N. Calls for Impartial Probe of Israeli Raid," Washington Post, June 1, 2010.
(50) Danielle Kurtzleben, "Despite Rift, Israel Gets More U.S. Aid Than Iraq," U.S. and World News Report, July 6, 2010.
(51) Jung Sung-ki, "US to Deploy Airborne Network in South Korea," Korea Times (Seoul), July 2, 2010.
(52) Michael Sheridan, "Clinton to Wage Digital War on Kim for Sinking Ship," Sunday Times (London), May 23, 2010.
(53) Stephen Gowans, "The Real Story on North Korea and its Healthcare," What's Left, July 21, 2010.
(54) "U.S. to Impose Sanctions on N. Korea in 2 Weeks," Chosun Ilbo (Seoul), July 23, 2010.
(55) "US to Freeze 100 N. Korean Bank Accounts," Dong-A Ilbo (Seoul), July 23, 2010.
(56) Kim Ji-hyun, "'Chinese Banks Cannot Escape U.S. Sanctions'," Korea Herald (Seoul), July 26. 2010.
(57) Hwang Doo-hyong, "U.S. Closely Watching Front Companies North Korea Uses to Evade Sanctions: State Dept.," Yonhap (Seoul), July 27, 2010.
(58) "'Stronger Action on NK Aims for Regime Change'," Dong-A Ilbo (Seoul), July 26, 2010.
(59) Kang Chan-ho and Ser Myo-ja, "U.S. Froze North Korean Bank Accounts Since June," JoongAng Ilbo (Seoul), July 23, 2010.
(60) Steve Herman, "Sanctions Expected to Harm North Korean Economy," Voice of America, July 23, 2010.
28-07-2010 om 23:08 geschreven door Vorser-Raadgever
0 1 2 3 4 5 - Gemiddelde waardering: 0/5 - (0 Stemmen)
Categorie:Een uitgesproken "Grr#!!♪♫@||#♫♪☻"-Kitokojungle-Opinie !!


Kredietkaarten geven geld van de armen aan de rijken....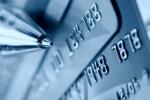 een Amerikaanse situatie misschien, maar het stemt toch tot nadenken....

http://www.huffingtonpost.com/2010/07/28/credit-cards-transfer-mon_n_660768.html


Credit cards do more than drain money from your wallet -- they may actually create an "implicit money transfer" from the poor to the rich, according to a new study from the Boston Federal Reserve.
The study, titled "Who Gains and Who Loses from Credit Card Payments? Theory and Calibrations", suggests that, as card use becomes more frequent, merchants have raised their prices to compensate for card-processing charges. (Hat tip to the WSJ)
As a result, the study suggests, the poor -- who usually lack access to reward-paying credit cards -- end up paying more for everyday goods.
Over the last two decades, the paper notes, the percentage of households using credit cards has remained stable at around 75 percent. But total card-spending has jumped from nine percent to 15 percent. The increased use of cards drives up fees paid by merchants, who raise prices to cover the costs of the cards.
As card-using households make more and more purchases with credit cards and jump to take advantage of card rewards programs, "cash-using" households bear the brunt of higher prices without any of the benefits of cards.
Here's more from authors Scott Schuh, Oz Shy and Joana Stavins:
On average, each cash-using household pays $151 to card-using households and each card-using household receives $1,482 from cash users every year. Because credit card spending and rewards are positively correlated with household income, the payment instrument transfer also induces a regressive transfer from low-income to high-income households in general.
The authors suggest a few approaches policy makers could take to mitigate the damage caused by credit cards, including allowing merchants to adjust prices based on whether a purchase is made by cash or credit, a practice that is currently against the law.



en voor de echt geïnteresseerde lezertjes zit er een gedetailleerde studie bij op de hierboven vermelde site van de Huffington Post of je gebruikt het actieve linkje in de tekst...

28-07-2010 om 22:53 geschreven door Vorser-Raadgever
0 1 2 3 4 5 - Gemiddelde waardering: 0/5 - (1 Stemmen)
Categorie:Een uitgesproken "Grr#!!♪♫@||#♫♪☻"-Kitokojungle-Opinie !!


| | |
| --- | --- |
| | |
Inhoud blog
| | |
| --- | --- |
| | The brave new world is werkelijkheid... |
| | ook interessant |
| | Yaz...Yasmine... |
| | en contraceptie in Belgistan... |
| | Problemen in Frankrijk en USA met bepaalde contraceptiva... |
| | ergerlijk 2013! |
| | Femmes de Rue iedereen geeft commentaar, wij dus ook |
| | De valsche Fransman nog maar eens verslagen... |
| | Armoedebestrijding...Geen enkele minister heeft er naar gevraagd... |
| | anderhalf miljard euro subsidies weggegooid in zonnepanelen... |
| | Deltastichting niet blij.... |
| | Dag Allemaal vaandeldrager in de Vlaemsche ontvoogdingsstrijd! |
| | Leve de tsjeven met hun kerncentrales en Bart Van Rompuy |
| | Artistieke vrijheid in Vlaenderen en op de VRT! |
| | EUREKA en DRIEWERF HOERA HIPHIP geen slimme meter in huis! |
| | Hier zijn we weer ! |
| | >Dewinter getuigt over de zwanworstaanval op kinderen... |
| | De voedselberg van Steven De Geynst |
| | Luc Barbé...een heel kleine rehabilitatie... |
| | een hoofddekselvergelijking |
| | verlof voor de geërgerden |
| | de duizendzevenentwintigste generatie Vlamingen kent grote leerachterstand |
| | l'oiseau bleu |
| | De blijde (weder)intrede van Maeterlinck in Gent en over perzikken met 2 k's |
| | Belgie in het nieuws |
| | Bernard de pilchard en het idyllisch kustlandschap |
| | de levensverwachting van de Duitse armen biedt een oplossing voor de vergrijzing! |
| | Hoera, de gestapo is terug...de Grimbergse kliklijn |
| | leve de revolutie |
| | ARCO, Tsjevenstreken in het kwadraat! |
| | een visie op de Russische verkiezingen... |
| | Wij hangen graag de propere uit... |
| | Filip De Winter verhuist naar Namibië, hoera! |
| | den ellentrik als grondstof |
| | Black woman : Tu sens la fleur le matin et le poireau le soir. Non merci ! |
| | energie veroorzaakt vergeetachtigheid |
| | bijna weer oorlog in Mesen...een belgenmop.. |
| | RIP SVETLANA ALILUYEVA...wie haar niet kent zoekt het maar eens op en leest haar boeken... |
| | zonnepanelen zien klaar maar ook nazidassen op de VRT |
| | Vlaanderen op zijn smalst en de lul van de dag |
| | een monument |
| | young media summit |
| | met het schaamrood op de wangen |
| | |
| | Spanje in actie tegen privatisering van het onderwijs |
| | Er zijn dus toch nog verstandige mensen in Vlaanderen....de SERV |
| | occupy Wall Street |
| | Alaa Abdel -Fattah |
| | ARCO het einde... |
| | Tolerante Vlamingen? |
| | madam van de dag: Ann Branbergen |
| | De Brusselse metroerger dan Afghanistan? |
| | Naast Plopsaland bestond er ook Shitland |
| | Indaver Beveren ligt in Afrika |
| | sluikreclame voor La source des femmes en Jacques Bloch |
| | IN MEMORIAM |
| | Amerika het donkerste voorbeeld |
| | extreem rechts weer springlevend! |
| | Le Pen en Israel één front?????? |
| | een andere stem in het debat... |
| | Charlie a beaucoup d'ami(e)s en een nieuwe blog ! |
| | Oakland general strike |
| | La belle plume française concernat Charlie: Le Monde |
| | solidariteit met Charlie Hebdo |
| | op naar de barricades! |
| | een grote madam in de rechtbank ! |
| | Met zijn allen naar een Europees referendum, wij zijn allemaal Grieken! |
| | Freya we love you! |
| | gooi onze kerncentrales maar dicht, we steken de kaarsen wel aan... |
| | Dexia we zijn één en al oor! |
| | Zullen de Fransen wel slagen waar de Belgistanen falen? |
| | Colloceer Vermeiren! |
| | energie eindelijk een debat? |
| | We are all Americans! |
| | occupy....Chicago is nog steeds Chicago van Al Capone al heet hij nu Emanuel Rahm |
| | de dubbeldemocratie Belgistan en de groene stroomcertificaten, twee verhaaltjes |
| | de casino van ARCO en de rest... |
| | vroem vroem |
| | sjot ze uit hun pluche zetels! |
| | Indignados in Brussel een succes! |
| | nog een beetje chili... |
| | Camila Vallejo komt naar Brussel! |
| | Arvelor Mitaal of een mooi voorbeeld van roofkapitalisme |
| | Het zijn weer harde tijden... |
| | Privépolitie ...hallucinant...hier kan zelfs Hasselt nog een punt aan zuigen! |
| | CAMILA VALLEJO een rolmodelleke |
| | de duisternis regeert over grote delen van de wereld... |
| | Revoilà le LKP deze keer in Mayotte... |
| | niet alleen Obama schrijft mooie toespraken in de USA... |
| | Lap, het is prijs! |
| | de uitspraak van de dag |
| | de éénwording tussen Zuid en Noord-apenland komt nabij! En Dexia is er nog! |
| | In Brussel draagt nu elk schoolkind een kuisheidsgordel! |
| | Maikel Nabil |
| | no comment |
| | We love Freya! |
| | Arm België ... |
| | We are seeing change in our world, block by block – city by city. |
| | Freya is de slimste! |
| | WE WON'T PAY |
| | Griekenland en de vrije pers een voorbode voor Europa |
| | Tot Maandag |
| | mensen komen tot inzicht maar véééééééééééél te laat De dure energie...en onze luciede politici |
| | China komt in opstand...tegen de zonnepanelen...tja |
| | We gaan naar Amerika... |
| | slimme meters en de sprookjes van onze vriend Bart Martens |
| | INFRAX en slimme meters een duidelijk standpunt hoera! |
| | slimme meters en slimme netten deel 2 |
| | slimme meters en slimme netten deel 1 |
| | slimme netten weer zo een indianenverhaal... |
| | slimme meters ...de ondertekenaars... |
| | de slimme meters...iedereen wordt stilaan slim... |
| | Over de doden wel kwaaie woorden : einde van de zaak zuster Gabrielle? |
| | koorknaap Javaux wordt schandknaap |
| | Humberto Prato en De Wever, alles bij elkaar geklutst geeft een mooie omelet |
| | De held wordt uitgewezen....petitie voor Ly Khaly |
| | Maanpizza's? |
| | voor vandaag volstaat één enkele zin... |
| | Ere wie ere toekomt SVEN GATZ |
| | Misschien willen de rijken wel ooit wat betalen maar intussen creperen de armen |
| | de Duitse bron is gevonden...pure nazipraktijken dus vanwege de Ollandse bloggers en fora.. |
| | Hollandse nazitaal over Islamitische Duitse Turken en incest |
| | Ce lion était beaucoup trop flamand ... Cela ne pouvait plus durer |
| | een kleine nostalgische bevlieging over Franse lessen en 14-18 |
| | AI WEI WEI legt uit |
| | IJzerbedevaart????? de wadde????? |
| | ALI FARZAT: niet iedereen heeft blijkbaar de zelfde humor... |
| | en hier zijn de invalide Walen met hun reactie... |
| | N-VA is radio Mille Collines en een bende debielen... |
| | Inge en de god van mededogen is Miss Universe |
| | Dupont en Dupond in het Nieuwsblad |
| | We kunnen hier niet tot 5 tellen... |
| | neen tegen onverdraagzaamheid: oproep van de progressieve Islamieten |
| | PUKKELPOP 2011 |
| | Daar is de orde weer...oneerlijke concurrentie in Marcinelle |
| | Ollands partnership voor Stalinmuseum? |
| | Jean Bricmont schrijft een artikel in Counterpunch |
| | Nette mensen berokkenen even veel schade als britse plunderaars |
| | meer belastingen graag en chique rellen in Lloret |
| | verstandige taal... |
| | over raddraaiers, imbecielen, stormrammen, linkse idioten en wijze zotten |
| | Niemand heeft het monopolie van de waarheid maar praten helpt! |
| | nog meer krapuul nu ook in Chili... |
| | de verloren jeugd en andere bevlogen romantiek |
| | Lessen uit het verleden? Vergeet het! |
| | Plunderaars lusten geen boeken... |
| | Daar komt Baudrillard : England's burning en B-H-V-jeugd brandt shoppingcentrum Anderlecht plat... |
| | London's burning het lijkt stilaan wel op een kleine genocide... |
| | London's burning maar er zijn zo wel een paar oorzaken... |
| | London 's burning |
| | Justice, not charity! en de ouwe Voltaire is weer springlevend! |
| | Egypte en Israël zelfde strijd... |
| | Kaka als onderpand |
| | 8 augustus 1956 Tutti Cadaveri |
| | toiletperen en zonnepanelen, de index zal weer stijgen....onze concurrentiepositie gaat er aan... |
| | de slimme kleuter van de buren... |
| | de Carapilsproleague steigert, u toch ook? |
| | het tolerante olland lijkt wel een nazikamp... |
| | Rothschild Boulevard .... |
| | Israel en de indignados van Rothschild Boulevard |
| | Betaalde sex om je studie te betalen...??? |
| | Terug naar Blankenberge... |
| | Oproep aan Jean-Pierre, Siegfried en Benno |
| | Frans Crols een groot-Russisch Vlaemsch-nationalist |
| | Gevaarlijke onzin in Vlaanderen... |
| | de geest van Jef Cognac is terug! |
| | "Bolsjeviek" Dugin en zijn grootse plannen deel 3 |
| | Veel schoon volk... |
| | Tanguy Veys krijgt een mail |
| | "Bolsjeviek" Dugin en zijn grootse plannen deel 2 |
| | aaargh, this is really insane |
| | in memoriam de socialistische jongeren van UTOYA |
| | "Bolsjeviek" Dugin en zijn grootse plannen deel 1 |
| | De deltastichting en de bolsjewieken.... |
| | Stiglitz over Euro en Europa |
| | Tekos en Verdinaso +vele leuke vlaamse vrienden deel 5 |
| | Tekos en Verdinaso +vele leuke vlaamse vrienden deel 4 |
| | Tekos en Verdinaso +vele leuke vlaamse vrienden deel 3 |
| | Tekos en Verdinaso +vele leuke vlaamse vrienden deel 2 |
| | Tekos en Verdinaso +vele leuke vlaamse vrienden deel 1 |
| | De grote denkers rond TEKOS Van Windekens en Luc Pauwels |
| | Tanguy Veys de man die reageert! |
| | Wat weten we over Nieuw rechts in Vlaanderen en Tekos? Deel 1 |
| | Nieuw Rechts Scriptie van Sofie Delporte deel 2 |
| | VSV wie zijn de leiders? Grinnik grinnik |
| | TEKOS of het nieuwe conservatisme in Vlaanderen...een kleine inleiding |
| | Tekos of de nieuwe conservatieven van de deltastichting of het vervolg op het Vlaams Syndikaat |
| | Daar is de vlaamsche vakbond VSV een zusje van het VNS? |
| | Kroll in Le Soir ter gelegenheid van 11 juli...schitterend |
| | dens sos geklopt door Groen op links... |
| | De rooie toekomst wenkt! |
| | Bart non en het olijke duo |
| | verboden te denken in Belgistan |
| | Moderne slavernij in Flamanville eindelijk aangeklaagd door politici |
| | Talibanfeministe Naomi Wolf over porno en mannen |
| | Het diruponotaatje en wat commentaar bij artikel 60 en asiel |
| | Daar zijn de eerste ronkende verklaringen op de diruponota |
| | Natie en volk laat Gilbert de Tour winnen astamblief... |
| | wat cijfertjes over jeugdwerkloosheid... |
| | Jeugdwerkloosheid...we moeten er toch maar eens over praten |
Gastenboek
Druk op onderstaande knop om een berichtje achter te laten in mijn gastenboek. Het is altijd leuk om eens iets van een ander te lezen.
onze ideologische onderbouw
Buitenlandse voorbeelden om binnenlands na te volgen
Onze Esthetishe Bovenbouw
Symphatieke blogs van over de taalgrens en Brussel en wijde omgeving