~ Gesticht àls Gesticht ter Voorkoming v/d Maatschappelijke Randdebiliteit ~





~ HÉT "progressief" Orgaan Der "Hangmatsocialisten" ~
Gesticht àls Gesticht ter Voorkoming v/d Maatschappelijke & Politieke Randdebiliteit
16-05-2010

Wie betaalt de crisis?
We merken al een tijdje dat in Griekenland vooral de werkende bevolking en dan zeker de laagste lonen erg zwaar worden getroffen door de besparingsplannen van de zogenaamde "linkse regering". Voor de zoveelste keer mag een sociaal-democratische regering de crisis afwentelen op haar kiespubliek. Dit is het klassieke recept dat we ook reeds meerder keren hebben mogen meemaken in eigen land...crisis? Wel zet de sossen in de regering en je ramt de looninleveringen en de verhoging van belastingen door de strot van de werkende bevolking...
Hoe zit dat nu juist met de Griekse banken die ook wel een rol hebben gespeeld, en dan zeker geen schitterende rol...? We horen daar nauwelijks iets over. Behalve dan het hilarische berichtje dat de Griekse regering OVERWEEGT juridische stappen te ondernemen tegen de banken...Ze zijn nog aan het nadenken...over dat besparingsplan op de rug van de werkende bevolking hebben ze natuurlijk veeeeeeeeeeeeeel minder lang moeten nadenken...
En we zijn toch niet de enigen die sommige zaken in de mot beginnen te krijgen en ons daar erg hard aan ergeren...en om de ergernis wat te milderen hebben we een fotootjes van Hillary C. gevonden dat moet duidelijk maken dat...ja wat...we weten het eigenlijk zelf niet meer...

http://www.huffingtonpost.com/robert-naiman/could-congress-block-anti_b_576187.html
Republicans in Congress are trying to block the U.S. Treasury Department from supporting U.S. tax funded International Monetary Fund contributions to the so-called "bailouts" in Europe, which, as economist Mark Weisbrot explains, aren't bailouts for working families at all - for working families, the IMF programs guarantee extreme hardship, and most Europeans would be much better off if these IMF packages collapse - but bailouts of European banks with bad loans.
The purpose of the IMF packages is to force European working families to pay off the banks' bad loans through economic austerity, rather than forcing the banks to take their losses on their bad bets, which would be capitalism, or at least the capitalism they lecture us about it in school and on the nation's op-ed pages when the politically weak are on the chopping block. As we know from the recent Latin American experience, if a country like Greece defaulted on the bad debt and got it over with, economic growth could resume. But the IMF is more of a collection agency for the big banks than an institution concerned with boosting economic growth and employment or reducing poverty.
The Wall Street Journal says the House Democratic leadership is unlikely to bring the Republican measure to a vote, and that's certainly true - the House Democratic leadership is likely to do whatever U.S. Treasury wants, and U.S. Treasury is likely to want whatever Wall Street banks want, and Wall Street banks are likely to see this as an issue of banker solidarity - this time the taxpayer financed IMF slush fund is being used primarily to benefit European banks, but the next IMF bailout could primarily benefit New York banks. One hand washes the other.
However, a majority of Members of the House can force a vote on an issue through a discharge petition. A discharge petition isn't an everyday thing, but a U.S. taxpayer- funded bailout of European banks at a time when U.S. measured unemployment is nearly 10% - the real rate may be nearly double that - and we're being asked to fork over $33 billion more for pointless slaughter in Afghanistan - isn't an everyday thing either.
And these European bailouts are arguably a much worse deal than the hated Wall Street bailout for U.S. taxpayers - there is no plausible story that they are needed to save the U.S. economy, and they are coupled with cruel austerity packages to make working families in Europe scream. Imagine the Wall Street bailout, now coupled with a plan to cut the wages of American workers and raise the retirement age for Social Security. Why should the majority of American working families go along with this?
If past votes on IMF banker bailouts are any guide, House Republicans are likely to move as a disciplined bloc. So the question boils down to this: is there a decent handful of progressive and conservative anti-IMF Democrats in the House who are willing to throw in their lot with Republicans to try to block anti-worker IMF loans in Europe?
There are some hopeful precedents in the past. The first time the Wall Street Bailout came to the floor, the House blocked it. And in 1998, a group of House Democrats led by Dennis Kucinich, Peter DeFazio, and Bernie Sanders joined with House Republicans to repeatedly block the then-princely sum of $18 billion in tax dollars for the IMF to bail out banks from their bad loans to Asia.
And that was back when the AFL-CIO supported the IMF. Lately President Trumka's AFL-CIO has been bashing the Wall Street banks. What if the AFL-CIO decided to go rogue on the IMF? Support for the IMF from many House Democrats could no longer be assured.
And what if Greek- and Eastern European-Americans lobbied Congress against the IMF? It could be a whole new ballgame. Who knows what could happen when white workers in Europe start to resist the IMF's Africa treatment? Maybe Americans would notice.
The Wall Street Journal points out that the U.S. share of the votes in the IMF is "only" 17%, so if only the U.S. votes no, the IMF packages can still go through. But that assumes that the rest of the world would all support the IMF extreme austerity bailout loans. Of course European governments will likely support them, because the European finance ministries are controlled by the European banks, just as the U.S. Treasury department is controlled by Wall Street. But why should Brazil, Argentina, Russia and China - countries which have all rejected IMF extreme austerity policies - vote for the European banker bailout and antiworker austerity packages, if the "consensus" of the IMF is broken?
There is a "murder on the Orient Express" quality to these anti-taxpayer and anti-worker bailouts - if you can convince everyone that they are inevitable, and that everyone else is going to go along, the antidemocratic bailouts can proceed. But once a rebellion begins, there's no telling how far it might spread.

Follow Robert Naiman on Twitter: www.twitter.com/naiman
16-05-2010 om 23:42 geschreven door Vorser-Raadgever
0 1 2 3 4 5 - Gemiddelde waardering: 0/5 - (0 Stemmen)
Categorie:Een uitgesproken "Grr#!!♪♫@||#♫♪☻"-Kitokojungle-Opinie !!

15-05-2010

De Griekse crisis: een eigenaardig verhaal...of business as usual?
Iedereen heeft het steeds over Griekenland. Hoe slecht het land in het verleden werd bestuurd. Hoe ze zelfs hun cijfers vervalsten...allemaal waar maar men vergeet er steeds bij te vertellen dat cijfers best kunnen worden nagekeken. Geen kat binnen de Europese instellingen deed dit ondanks de vermoedens die er toen reeds waren. We zijn nog steeds gewoon om aan Lourdespolitiek te doen. Met andere woorden, wachten op wonderen als alles slechte gaat...of toch niet helemaal want sommige economische activiteiten verliezen nooit het Noorden. Maar weinig kranten of andere media hebben hier veel aandacht aan besteed. We hebben het over een interventie van de vroegere "rooie Daniel" die een aantal beschuldigingen maakte die toch wel een erg raar licht werpen op de Griekse crisis en op het Europese hulpplan. Terwijl de Griekse regering volop bespaart op de lage lonen en pensioenen durft men blijkbaar niet raken aan bewapening en dat in een land dat toch wel wat geld uitgeeft op dat vlak...



http://www.arretsurimages.net/vite.php?id=8031

Grèce : chantage français aux ventes d'armes ? (Cohn-Bendit)
Par Gilles Klein le 10/05/2010

La presse française a donné peu d'écho aux accusations de Daniel Cohn-Bendit, qui assure que l'aide à la Grèce aurait été conditionnée à la poursuite des contrats d'achats d'armes en cours avec des pays européens comme la France, l'Allemagne (sous-marins), ou la Hollande. Contrats signés avec le gouvernement grec qui a précédé celui dirigé depuis septembre dernier par Papandreou.


Une dépêche AFP diffusée jeudi à 13 h 36 cite Cohn Bendit selon lequel : "M. Fillon et M. Sarkozy ont dit à M. Papandréou : «Nous allons lever des sommes pour vous aider, mais vous devez continuer à payer les contrats d'armement qu'on a avec vous, signés par le gouvernement Caramanlis» a assuré le leader Verts au Parlement européen." L'AFP a fait une dépêche citant le démenti de l'hotel Matignon.
| | |
| --- | --- |
| Une brève de 10 lignes dans Libération, et une colonne dans le quotidien argentin La Nacion : ce sont les seuls échos trouvés par @si dans les médias traditionnels, à cette accusation de Cohn-Bendit. LeParisien.fr et le Figaro.fr ont repris la dépêche AFP jeudi, mais la version papier n'en a pas soufflé mot. Dans une interview sur France Info samedi 8 mai où Cohn-Bendit assure : "Ce n'est pas une révélation, cela fait des semaines qu'on le dit... On n'a pas révisé ces contrats. ... S'il faut dégraisser le mamouth que l'on parle de tout." Cohn-Bendit réclame une initiative de paix européenne entre la Grèce et la Turquie, ce qui permettrait, selon lui, de diminuer le budget des armées de ces deux pays. | |




http://www.defensenews.com/story.php?i=4616433




PARIS - France and Germany, while publicly urging Greece to make harsh public spending cuts, bullied its government to confirm billions of euros in arms deals, a leading Euro-MP alleged Friday.

Franco-German lawmaker Daniel Cohn-Bendit said that Paris and Berlin are seeking to force Prime Minister George Papandreou to spend Greece's scarce cash on submarines, a fleet of warships, helicopters and war planes.

Related Topics

"I met Mr. Papandreou last week. I was in Athens. I've known him for a long time," Cohn-Bendit told reporters, accusing Germany's Chancellor Angela Merkel and France's President Nicolas Sarkozy of blackmailing his friend.

Cohn-Bendit accused France and Germany of making their contributions to an IMF-led rescue package for the debt-ridden Greek economy contingent on Athens honoring massive arms deals signed by Papandreou's predecessor.

"It's incredible the way the Merkels and Sarkozys of this world treat a Greek prime minister," he declared, adding that Papandreou had recently met Sarkozy and French Prime Minister Francois Fillon in Paris.

"Mr. Fillon and Mr. Sarkozy told Mr. Papandreou: 'We're going to raise the money to help you, but you are going to have to continue to pay the arms contracts that we have with you'," Cohn-Bendit said.

"In the past three months we have forced Greece to confirm several billion dollars in arms contracts. French frigates that the Greeks will have to buy for 2.5 billion euros. Helicopters, planes, German submarines."

Despite its economic woes, which recently deepened spectacularly when its credit rating was downgraded, Greece is one of Europe's biggest arms buyers, seeking to keep pace with its regional rival Turkey.

Cohn-Bendit, a former leader of the 1968 student revolt in Paris, is leader of the Green group in the European parliament.




Maar misschien is er beterschap in zicht...
http://www.businessweek.com/news/2010-05-14/old-enemy-may-help-greece-trim-its-budget-deficit-update3-.html


saturday May 15, 2010
Old Enemy May Help Greece Trim Its Budget Deficit (Update3)
(Updates with Erdogan, Papandreou comments starting in third paragraph.)
By Patrick Donahue and Ben Holland
May 14 (Bloomberg) -- Fear of Turkey's army led Greece to become the European Union's biggest military spender as a share of the economy in the past decade. Now, détente between the neighbors offers Prime Minister George Papandreou a route to squeeze extra savings from his country's army.
Turkish premier Recep Tayyip Erdogan, during a visit to Athens today, said the neighbors and strategic rivals should work to cut military spending. Matching cuts from Turkey would help Greece make the reduction in military expenditures it pledged in return for $139 billion of International Monetary Fund and European Union loans to stave off a debt default.
"Investments in the arms industry could be made in health, in education, or transferred to the poorest people in society," Erdogan told a press conference in Athens today. Papandreou said the countries will seek "a common future of understanding, friendship, trust and cooperation."
Greece has spent 50 billion euros ($62 billion) on the military in the past decade, with the budget rising each year since 2003 as the army added fighter jets, submarines and tanks. They are mostly for defense against Turkey: the two NATO members came close to war over territorial rights in the Aegean Sea in 1996. While ties have improved, pilots regularly engage in mock dogfights above its waters. A Greek pilot was killed in 2006 after colliding with a Turkish plane.
Unarmed Flights
Turkey and Greece "are allies, not competitors" and "we might together decide to reduce the defense allocation of our respective budgets," said Egemen Bagis, Turkey's minister for EU membership negotiations, in an interview in Istanbul late yesterday before departing for Athens.
As a step toward building confidence, Greek planes flying over the Aegean should take off unarmed as Turkish planes in the region do, Erdogan said. Papandreou said Turkish planes should stop violating Greek airspace, and submit their flight plans in advance.
Papandreou has to slash Greece's budget deficit to 3 percent of gross domestic product by 2014 from last year's 13.6 percent to meet its commitments to the IMF and EU. Concern that he won't be able to meet that target sent yields on 10-year Greek debt to 12.4 percent last week before European central banks started buying the bonds of indebted EU nations after agreeing to a $1 trillion bailout. Yields rose 36 basis points to 7.71 percent today.
Education, Not Arms
Erdogan met Greek President Karolos Papoulias in Athens today, and with Papandreou presided over a joint Cabinet meeting attended by 10 Turkish ministers who accompanied him on the trip, together with their Greek counterparts. The two countries signed agreements to collaborate in areas including tourism, energy, transport and cultural exchanges.
Greek military spending was 3.6 percent of gross domestic product in 2008, the EU's highest, and the country with a population of 11 million was the world's fifth-biggest weapons importer between 2005 and 2009, according to the Stockholm International Peace Research Institute.
Beneficiaries of the spending include Duesseldorf-based steelmaker and shipbuilder ThyssenKrupp AG, which is supplying submarines for the Greek navy under a contract worth more than 2.5 billion euros ($3.2 billion). Greece fell behind on payments to the company last year.
Turkey's population is 72 million and its 600,000-strong army is the second-biggest in the North Atlantic Treaty Organization after the U.S. Turkey's Finance Ministry says defense spending will be about $10 billion this year, or 1.5 percent of GDP. SIPRI, whose estimates are typically higher than government figures, says it was 2.1 percent of GDP in 2007.
No Peace Dividend
"The conflict with Turkey has been overwhelmingly the thing that's been keeping Greek military spending as a share of GDP and the arms purchases high" since the Cold War ended, said Sam Perlo-Freeman, head of SPIRI's military expenditure project. "In the rest of Europe it's been for the most part completely flat or declining over the last 10 years."
Papandreou has announced defense savings of about 500 million euros this year. The cuts were visible on March 25, Greece's independence day, when celebrations lacked the usual tank parades and air displays.
For Erdogan, cutting military spending may help curb the political influence of Turkey's army, which has ousted four governments since 1960. Throughout a seven-year premiership Erdogan has clashed with generals who view his Islamist-rooted party as a threat to Turkey's secular system.
Coup Plot Trial
Dozens of military officers are facing trial on charges of plotting to oust Erdogan. Prosecutors say the plan involved attacks on non-Muslim minorities and provoking Greece into shooting down a Turkish plane, to destabilize Erdogan's government.
"If they can strike some kind of deal with the Greeks, it would help Erdogan increase leverage over the military," said Wolfango Piccoli, an analyst at the New York-based Eurasia Group, which measures political risk. It will take time because "with military spending the cutting needs to be gradual, it can't be done overnight."
Turkey keeps about 30,000 troops on Cyprus since a 1974 invasion to reverse a coup by supporters of union with Greece. In 1996 Turkey and Greece exchanged threats over ownership of uninhabited rocks in the Aegean. Other disputes include definitions of airspace and territorial waters.
"There is more or less a consensus in this country that there is a challenge, a threat from Turkey," making some areas of the military budget hard to cut, said Thanos Dokos, the director of the Hellenic Foundation for European and Foreign Policy in Athens.
Still, "the Greek armed forces were in need of an overhaul in spite of the crisis," Dokos said. "The crisis will be an opportunity to trim them down."
--With assistance from Mark Bentley in Istanbul, James G. Neuger in Brussels and Maria Petrakis in Athens. Editors: Louis Meixler, Ken Fireman.
To contact the reporters on this story: Patrick Donahue in Berlin at pdonahue1@bloomberg.net; Ben Holland in Istanbul at bholland1@bloomberg.net.
To contact the editors responsible for this story: James Hertling at jhertling@bloomberg.net; Peter Hirschberg at phirschberg@bloomberg.net.
15-05-2010 om 23:01 geschreven door Vorser-Raadgever
0 1 2 3 4 5 - Gemiddelde waardering: 0/5 - (0 Stemmen)
Categorie:Een uitgesproken "Grr#!!♪♫@||#♫♪☻"-Kitokojungle-Opinie !!

13-05-2010

de slimme meters in Amerika...een vervolg...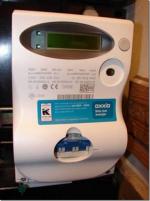 We zouden liegen moesten we durven beweren dat speciaal voor Rerum Novarum van "de tsjevenbond" we weer eens ons stokpaardje berijden. De slimme meters dus. Waar het hart van vol is loopt de mond van over...%Maar we schrijven dit keer niet zelf lelijke dingen over deze speeltjes. We steken voor jullie de grote plas over en we kijken hoe het daar verloopt. Want volgens Obama himself waren die slimme meters ook in staat tot wonderen. Ze zouden de Amerikaanse economie een booste geven en het energieprobleem oplossen...We hadden het hier al eerder over de Amerikaanse saga der slimme meters en we breien er nog een stukje aan...hop naar de New-York Times, niet meteen een blogje als Kitokojungle dachten we...

http://www.nytimes.com/gwire/2010/04/06/06greenwire-utilities-learning-to-mind-the-gap-between-sma-24987.html
The "smart meter" is no panda.
Just as the bamboo-munching bears put a cute face on the campaign for endangered species, the digital devices known as smart meters have been hailed by experts as the interface to educating consumers about their electricity use as the nation aims to overhaul its grid and energy use.
But the smart meter has not been the cuddly and beneficial device smart-grid enthusiasts promised, or need, to win public interest.
And recent lawsuits and complaints about smart meters being responsible for higher electricity bills in early-mover programs in California and Texas have exposed a major problem in experts' assumptions about the meters: Having energy usage information is not the same as understanding it or being able to act upon it.
If a consumer did not understand how weather, fuel prices or inefficient water heaters affected their electricity before the new meter was installed, they won't understand after it is installed either without additional educational efforts. And any changes that occur in their bill will be blamed on the tangible, newfangled element in the equation: the smart meter.
"The value of the smart meter is not immediately recognizable by the consumer, and that's a problem," said Eric Dresselhuys, executive vice president and chief marketing officer for Silver Spring Networks. Silver Spring is one of the leading providers of the software and hardware platform that connects smart meters and other equipment to utilities.
Silver Spring and other companies working in the smart-grid industry are quickly coalescing to address this gap in consumers' understanding of electricity use and the smart meter. Silver Spring, General Electric Co., the GridWise Alliance, Best Buy Co. Inc., the National Renewable Energy Laboratory and several other companies unveiled the SmartGrid Consumer Collaborative last month. The collaborative's mission is to research consumers' concerns and develop a message to engage the consumer to understand the benefits of the smart grid.
The companies are hoping to quickly stymie a growing belief among consumers that smart meters are just another way for utilities to make money.
"We have a lot to do to begin informing consumers and a lot to do to market differently with consumers," Bob Gilligan, vice president of GE's Transmission and Distribution Business, said in an interview before the coalition was announced. "I think it's really not out there yet for most consumers; there is a lot more to be done."
"The smart grid is not smart until the consumer is actually engaged," added Katherine Hamilton, president of the GridWise Alliance.
But Ralph Izzo, chairman and CEO of New Jersey's Public Service Enterprise Group, said better marketing may not be the answer to addressing the gap in consumer understanding of electricity use or changing consumer behavior.
"I think we tend to overstate the contribution that sophisticated technology can and should make," Izzo said.
"I feel like just shouting, 'Stop. Apply some common sense,'" he said. "Before we start championing multibillion-dollar investments in smart grids that control set-back temperatures on refrigerators because there is or isn't going to be a Super Bowl ... we need to get folks to caulk around their windows," he said.
Advanced technology and smart meters should be available to gadget-hungry consumers who will engage with the technology, Izzo said. But at the same time, regulators should enable utilities to do more basic weatherization and other energy saving measures.
Mutiny on the bounty
Recent lawsuits filed by customers against PG&E Corp. in Bakersfield, Calif., and Oncor in Dallas, Texas, accusing the meters of inflating electricity bills have introduced a considerable chill among the industry in the past few months.
The suits and other complaints involve some of the biggest players in the smart-grid and smart-meter space -- including Silver Spring, Landis+Gyr and IBM Corp. -- and could have significant implications on how quickly utilities and state regulators move forward with meter installation programs.
The utilities and companies involved say there is no problem with the meters or the data communication. Instead, unusual weather and other circumstances have caused users' bills to increase.
But the companies acknowledge PG&E, Oncor and the industry probably did not adequately communicate and educate their customers about what the smart meter would and would not do. Promises and reality could cause significant issues down the road if better communication about the smart grid is not developed, Malcolm Unsworth, president and CEO of Itron Inc. said at the EnergyBiz Leadership Forum last month. Itron is a leading manufacturer of meters.
"The hype must be replaced by smart strategy and results," Unsworth said.
GE's Gilligan agrees. "I think we have to be careful not to set too high an expectation in the near term in terms of differences they will see," he said. "I think we need them to see why there is need a for change. ... We have to keep building the message we are positioning for a 21st century America."
The "why" is key, according to Nancy Brockway, principal of NBrockway & Associates, a utility and electricity consultant. The industry and regulators must change their message and "spinach" attitude regarding smart meters, she told the National Electricity Delivery Forum in February.
"The problem that I see from the consumer perspective is we are not sure if the consumer wants it, and we don't know if consumers want to pay for it," she said. "One thing that will turn off the ability to get from here to there is the 'eat your spinach' mentality -- it's good for you, it will be good for you ... so eat your spinach."
"The more these enormous costs are shoved down these people's throats, the more they may turn on this thing that they might like," Brockway said.
Plugging consumers into the equation
The firms behind the SmartGrid Consumer Collaborative want to change that mentality by reaching out to consumers and attempting to understand them better through research.
"We can't get buy-in until we educate," said John McDonald, general manager of marketing for GE's digital energy business, during a teleconference announcing the collaborative.
Guido Bartels, general manager of energy and utilities at IBM, said the education must reach beyond the technology to the "foundational layer" of electricity in society. "Not everyone realizes how fundamental electricity is" to the economy, Bartels said.
The simple problem of consumer ignorance about electricity and the solutions needed to address it has been underestimated by many companies, Bartels said. "One of the things IBM is learning, is that these are complex projects; they need careful planning ... and some of these [meter] roll-outs lacked that."
The collaborative is not the only effort moving forward on the issue. The Federal Energy Regulatory Commission is also working on a national plan to develop an educational campaign on energy use as part of efforts to promote "demand response" -- a voluntary decrease in energy use at peak use times -- activity usually enabled in part by a smart meter (Greenwire, Nov. 5, 2009).
Dan Delurey, executive director for the Demand Response and Smart Grid Coalition, said the two efforts could work in collaboration, especially on consumer research.
"We need it all," Delurey said. "There is a lot of suffering going on right now from substance having gotten out ahead of communications."
PSEG's Izzo said stepping back and slowing down a bit on the massive roll out of smart meters could be beneficial for everyone. Focusing on straightforward changes such as weatherization and lighting would likely do a lot more toward benefiting and informing consumers about the electricity use of various appliances and drafty houses than devices that "you have to ping 14 places around the planet to control," he said.
To be fair, Izzo said, sophisticated, programmable technology was very beneficial for customers willing to participate in PSEG pilot projects.
"But the attraction to most customers is low, and penetration rates are very, very low," Izzo said. "That resulted in many of our regulators saying, 'Wait a minute, so we are going to do this ubiquitous change out in technology for all customers and then watch only a handful of customers take advantage of that? That doesn't make a lot of sense.'"
Instead PSEG is taking a two-pronged approach that targets customers interested in smart meter and other high-tech devices but does the simple "low tech" fixes of insulation and light bulb switching -- for which New Jersey regulators have allowed the utility to earn some revenue -- with the majority of other customers.
"If I would have to say what one area would have the greatest impact right now it would be the low-tech, bread-and-butter programs," Izzo said.
Correction:
A previous version of the story incorrectly associated Itron Inc. with lawsuits against PG&E Corp. and Oncor. Itron is not a party to either lawsuit.
13-05-2010 om 21:44 geschreven door Vorser-Raadgever
0 1 2 3 4 5 - Gemiddelde waardering: 0/5 - (0 Stemmen)
Categorie:Een uitgesproken "Grr#!!♪♫@||#♫♪☻"-Kitokojungle-Opinie !!

11-05-2010

ergernis alom over de sossen...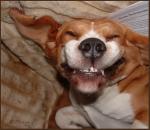 Vandaag ergerden we ons een een kemelbult aan het opiniestuk dat Brigitte Raskin meende te moeten neerpennen in De Morgen. Gewoonlijk leest minstens één welwillend oog haar stukjes in de plaatselijke pajotse Randkrant. Niet echt zwaar op de hand maar leesbaar met een politiek krols kantje aan. Maar onderstaand gezwijmel tart onze verbeelding. De meeste lezertjes zullen al wel stilaan weten dat we geen bewonderaars zijn van de zogenaamde "linkse" Gravensteengroep". Hier kan al misschien een diepere oorzaak gevonden worden voor onze huidige wrevel en ergernis. Want het is haar volste recht de stelling van Stijn "Pleuris" over niet stemmen te bekritiseren maar dan moet je zelf wel een soort rechtlijnige logica volgen. Hoe rijm je dan dat je hier zwart op wit schrijft dat je als lid van de Gravensteenbende zelfs maar durft te overwegen op een Franstalige lijst te stemmen in Brussel-Halle-Vilvoorde? Die Gravensteners ropen bij nacht en ontij en ook wel tijdens beter weer, dat Vlaanderen in feite los moet uit België...in elk geval meer rechten moet verwerven en dat B-H-V onverwijld moet gesplitst worden. Dan komt hier een niet volledig hersenlam lid van die bende doodleuk beweren dat ze overwoog Ecolo te stemmen... Gelukkig weerhield de deelname van Frank VDB haar om deze diabolische keuze te moeten maken. Lezen jullie als lid van het kiesvee dat we voor dat soort mensen zijn, in haar stukje één kritische komma over het feit dat Frankske nu wel verzoend is met Janneke en Mieke bij de SP-a maar dat hij één van de weinige kopstukken is die effectief wil zetelen binnen de federale structuur. Lieten, Smet e.a. presenteren zich aan de kiezer maar willen niet op federaal niveau zetelen. In mijn tijd heette dat soort praktijken boerenbedrog! Basta! En we willen dat nog aannemen van partijen die plat populisme als enige ideologische achtergrond hebben, maar niet van de sossen! We zitten in volle economische crisis, het werkvolk mort, ok, zij hebben de verkiezingen niet gewild maar ze zeggen toch maar mooi dat het historische verkiezingen zullen worden...tja, Waterloo was voor Napoleon ook een historische veldslag...
Ook de literatuur van de rooie Voorzitter, annex senator is niet mis...klagen en zagen over zijn pietluttige onverkiesbare plaats op de lijst die dan toch niet helemaal onverkiesbaar zou zijn terwijl hij reeds de helft van Vlaanderen van de ondergang heeft gered zonder mandaat... Gelukkig maar dat we intussen, zoals hij het graag wil, nog niet alle banken hebben genationaliseerd samen met Opel en de ganse en energiesector of ze hadden moeten Euro's bijdrukken om ons met een Grieks rampenplan II te komen redden. Als ie dan nog de republiek zal hebben uitgeroepen en het alternatief voor de Lange Wapper hebben uitgewerkt, waarvan het eerste de minst moeilijke klus lijkt te worden, dan zijn we hier allemaal al lang mekaars haren aan het uitvlooien omdat we toch niks beters meer te doen hebben omdat we intussen door de rest van de wereld opgesloten werden in een reservaat voor primaten.
Ja we zijn dus gebelgd en pisnijdig ...maar stemmen zullen we, ondanks de oproep van Stijn Meuris gewoon uit respect voor diegenen die erin hebben willen geloven. Maar we zouden graag kandidaten vinden die onze stem waard zijn...we kijken reikhalzend uit naar dergelijke witte raven...Want zeggen dat de pensioenen met 200€ naar omhoog moeten maar dat we daarvoor met zijn allen tot 65 jaar moeten blijven werken lijkt ons niet meteen de meest wervende slogan. Tenzij voor een partij die zichzelf wil opheffen of zich wil terugtrekken voor een ideologische herbronning ergens diep in de Gobiwoestijn.

http://www.demorgen.be/dm/nl/2461/De-Gedachte/article/detail/1104390/2010/05/11/Wat-Vandenbroucke-kan-bewijzen.dhtml
Wat Vandenbroucke kan bewijzen
Een jaar na zijn liquidatie als Vlaams minister is Frank Vandenbroucke (sp.a) terug als lijstduwer voor de Senaat. Brigitte Raskin reageert verheugd. Brigitte Raskin is schrijfster, onder andere van Het koekoeksjong en De gestolen prinses.
Lijstduwer voor de Senaat, het lijkt een plaats van niks, maar we weten wel beter. Heel Vlaanderen kan en zal je daar zien staan
Beste Frank,

Wat een excellent verkiezingsnieuws! Na het onnozel weetje dat zanger Meuris niet gaat stemmen en het opgeklopt bericht dat journalist Bracke een kamerlijst van de N-VA trekt, de opmerkelijke bevestiging dat politicus Vandenbroucke voor zijn eigen partij opkomt. Dat laatste mag dan de gewone gang van zaken zijn, ik was er niet gerust in. Toen ik je in het tv journaal op 1 mei als de eerste de beste militant tussen het publiek naar de speech van Bruno Tobback zag staan luisteren, sloeg ik er mijn eigen Sampol-artikel (Samenleving en politiek. Tijdschrift voor een sociale democratie, nvdr) over mijn eigen politieke ontmoediging op na en las: "Maar die verdomde einzelgänger is nu dan in zijn partij weggehoond (als linkshandige architect en betrouwbare aannemer) en het is wachten op de volgende verkiezingen om het effect van dat weg-met-Vandenbroucke volledig in te schatten." En ik voelde me een pikzwarte kat die je politieke weg was overgestoken.

Gravensteengroep
Maar oef, de sp.a en haar voorzitster blijken toch niet zo onverstandig en lichtvaardig te zijn als ik hen in dat artikel voorstelde. Sp.a-lijstduwer voor de Senaat, het lijkt een plaats van niks, maar we weten wel beter. Heel Vlaanderen kan je daar zien staan en heel Vlaanderen zál je daar zien staan. Dat je op mij kunt rekenen voor je campagne, weet je. Laat ze maar komen, de uit te delen folders of van die fotokaarten die het vorige keer goed deden. Toen voerde ik ook de maximumfactuur en dienstencheques als overtuigingsstukken aan, nu zal het ook over de Belgische impasse moeten gaan. Geen nood, daar sla ik ook mezelf op na: "Vlaams-rechts, voor velen is dat eenstemmig gezang, ook omdat Vlaams-links niet opklinkt als duet. Vlaams en links lijkt zelfs hoe langer hoe meer een contradictio in terminis [.]. Vandenbroucke ja, die wil links én Vlaams zijn en als Vlaams minister wilde hij dat de sp.a (toen federaal in de oppositie) actief zou deelnemen aan de gesprekken over de staatshervorming (om Vlaams-links daarin óók een stem te geven)." Daar voeg ik dan de sp.a-nota over de sociale staatshervorming aan toe, die jij hebt geschreven en die de sp.a je hopelijk in de volgende weken breeduit laat verdedigen in de media, zodat een freelance militant als ik daar kan op inpikken. Dat links Vlaanderen zo onverstandig en lichtvaardig zal zijn niet massaal op jou en je partij te stemmen, of dat er nog altijd zogenaamde progressieve kierewieten als zanger Meuris valse liedjes zullen zingen, kan ik me in mijn enthousiasme voor de goede zaak al niet meer voorstellen.

Wat mij bezielt om je dit zo openlijk te schrijven, heeft overigens ook met mijn eigen imago te maken. Op mijn "Van weg-met-Collard tot weg-met-Vandenbroucke" in Sampol kreeg ik boze reacties van trouwe socialistische kiezers. Enerzijds deelden zij mijn verontwaardiging over het partijpolitiek gedoe in de sp.a, anderzijds namen ze het me kwalijk dat ik niet van plan scheen te zijn ook een trouwe socialistische kiezer te blijven. Hierbij getuig ik dat ik dat weer wél van plan ben: vorige week dacht ik er nog aan dan maar op Ecolo te stemmen (aangezien ook Vlamingen balorig op Franstaligen kunnen stemmen in het ongesplitste B-H-V), vanaf deze week ga ik opnieuw voor jou en de sp.a, terug opklinkend als duet.

Tegelijk zet ik de puntjes op de i's in mijn naam. In zijn analyse van de Vlaams-nationalistische outing van Siegfried Bracke schrijft Walter Pauli in De Morgen van 5/5 dat ook anderen "richting N-VA, of beter richting radicaal confederalisme, zoniet separatisme" evolueren. Waarna mijn naam valt in het lijstje van mensen die meedraaien in de Gravensteengroep. Dat doe ik, ja, behoren tot die club van Vlamingen die het beu zijn dat Vlaamse eisen telkens met (extreem-)rechts gedachtegoed worden geassocieerd. Maar daarom wil ik hoegenaamd niet dat mijn naam wordt geassocieerd met een groei "weg van de socialistische kameraden", laat staan met een evolutie "richting N-VA", alsof die partij een monopolie heeft op het "meer federalistisch discours". Vandaar dat ik met overtuiging laat weten dat ik zo'n dappere "eenzame dwaas" ben (om het ook in de woorden van Pauli te zeggen) die zich nog tot de Vlaamse socialisten bekent. Waarbij ik er dan op reken dat jij politiek aantoont dat links en Vlaams wél te combineren zijn, ook op federaal vlak, en dat je en passant herhaalt wat je al eerder aantoonde: dat Bart De Wever nog rechtser is dan hij Vlaams is.

Doe het goed, Frank, en avant!

Je trouwe kiezer,

Brigitte


http://www.bloggen.be/derodevoorzitter/





Ik heb de tiende plaats aanvaard op de Senaatslijst van de SP.a. In gangbare termen is dat geen 'verkiesbare' plaats, tenzij we 60.000 Vlamingen verzamelen die er anders over denken.


Waarom dan toch meedoen?

Ten eerste omdat we uitzonderlijke tijden beleven. De wereld wordt overspoeld door de tweede financieel-economische tsunami in twee jaar tijd. Er dreigt een sociaal bloedbad in heel Europa. Griekenland is daar de voorafspiegeling van. In die context ga ik écht niet te lang stilstaan bij mijn eigen plekje op de lijst. Minder dan ooit kan de linkerzijde het zich veroorloven om in verspreide slagorde naar de verkiezingen te trekken. Dit geldt a fortiori voor België en Vlaanderen, waar de rechterzijde meer dan ooit aan zet is. Rechts tracht zich bovendien nog te versterken door om communautaire thema's naar de kiezer te trekken. Maar de contouren van de sociale strijd tekenen zich op de achtergrond duidelijk af. Er is een links bruggenhoofd in het parlement nodig. Maar niet alleen dat: het overheersende discours over economie moet doorbroken worden. Het moet weer naar links. Socialistische verkozenen met een ruggengraat zijn daarbij essentieel.

Ten tweede kwamen deze verkiezingen halsoverkop. Minder dan ooit had de partijbasis daarbij de kans om haar stempel te drukken op de lijstvorming. Dat is dan maar zo. Ik zal roeien met de riemen die men mij geeft. De tijden zijn er niet naar om van een verkiezing weg te lopen.

De kiezer beslist

Ten derde staat Rudi Kennes op een verkiesbare vierde plaats op de Kamerlijst in Antwerpen. Voor het eerst in jaren opent zich het perspectief om een socialist met een uitgesproken links en syndicaal profiel verkozen te krijgen in het parlement. Voorwaar geen overbodige luxe in deze turbulente tijden. Rudi kan daarbij een ondersteunende campagne van op de Senaatslijst gebruiken. Hij moet niet enkel verkozen worden, hij moet met zoveel mogelijk voorkeurstemmen verkozen geraken.

Ten vierde is geen enkele plaats op de lijst onverkiesbaar. Ook niet de tiende plaats op de Senaatslijst. Wie van elf naar vier kan springen zoals ik vorig jaar deed kan ook van tien naar drie springen en verkozen geraken. De kiezer beslist. Voor de Stijn Meurissen van deze wereld luidt de boodschap: we snappen jullie ongenoegen, maar doorbreek de particratie en herstel de democratie, in plaats van op 13 juni in je bed te blijven liggen! Hetzelfde geldt voor de kiezers van Vlaams Belang en Lijst De Decker: we snappen ook jullie ongenoegen, maar de tijd van die demagogen is gelukkig voorbij. Zij vielen door de mand.Doe dus iets nuttigs met je stem! Welkom terug bij de SP.a, maar schud mijn partij maar eens goed wakker.

De missing links

Voor de kiezers van de PVDA geldt een variant op deze boodschap: minder nog dan voor de Kamer is het realistisch dat de PVDA een verkozene zou hebben in de Senaat. Wie de SP.a niet links genoeg vindt maar voor wie linkse verkozenen geen overbodige luxe zijn vindt op plaats tien van de Senaatslijst van de SP.a de missing links tussen linkser en links. Op het sociaal-economische vlak staat SP.a Rood trouwens voor een financiële- en een energiesector in openbare handen, een onvervalste vermogensbelasting en de afschaffing van de notionele intrestaftrek.

Laat je niet verWeven

Sedert begin mei is het verschil tussen de Belgische en Duitse rentes op staatsobligaties aan het toenemen. Is dat omdat de macro-economische parameters voor België slecht zijn? Integendeel: de groei in ons land is nog steeds hoger dan in de rest van de Eurozone, terwijl ons begrotingstekort lager is dan het gemiddelde. De financiële markten ruiken echter een institutionele crisis en politieke instabiliteit. Met andere woorden: de communautaire crisis begint ons pakken geld te kosten.

Terwijl de N-VA met behulp van Siegfried Bracke Vlaanderen tracht te verstrikken, heb ik daarom een andere boodschap: laat je niet verWeven in het communautaire spinnenweb! Voor Vlaams Belang, N-VA en LDD zijn vormen de communautaire problemen een politiek handelsfonds. Zij hebben geen baat bij een oplossing. Ze zijn een deel van het probleem. Zij zullen de communautaire stem misbruiken om een sociaal bloedbad à la Griekenland aan te richten. Een disciplinering van het overheidsbudget om de schulden af te bouwen en de rentesneeuwbal te doorbreken op vraag van "de markten" (lees: de speculanten en bankiers), niet door linkse voorstellen als een vermogensbelasting, het aanpakken van belastingsontduiking of een wet tegen ontslagen bij winstgevende bedrijven, maar wel door loonbevriezing en het in vraag stellen van onze sociale zekerheid. Splits B-H-V voor mijn part, maar begrijp dan dat dit enkel kan via een onderhandelde oplossing. Maar los vooral de sociale problemen in Brussel en de rand op! Zorg voor de heropbouw van de Brusselse infrastructuur, voor sociale woningbouw in Brussel én in Halle-Vilvoorde zodat de sociale verdringing die vaak onder het taalprobleem schuilgaat bestreden wordt. Bouw scholen in de hoofdstad, bouw een gewestoverschrijdend openbaar vervoersnet uit. Investeer en werk samen in een Marshallplan voor Brussel. Werk aan de inbreiding van Brussel. De tewerkstelling in de bouwsector van Brussel, Vlaanderen en Wallonië zal er wel bij varen!

Leve de republiek

Samen met de SP.a ben ik voor een grote staatshervorming. Samen met de SP.a vind ik dat die staatshervorming sociaal moet zijn. Ik verschil echter grondig van mening met de partij over het arbeidsmarktbeleid. Dat is zeker niet de spil van een sociale, laat staan socialistische staatshervorming. De arbeidsmarkt verder splitsen betekent sociale concurrentie in het leven roepen tussen de gewesten. Bovendien levert een gesplitste arbeidsmarkt in en rond Brussel en op de taalgrens operationele problemen op. De grenzen van de regionalisering zijn bereikt en zelfs overschreden. Hetzelfde kan worden gezegd van het milieubeleid, het wetenschapsbeleid of onze vertegenwoordiging in het buitenland. Waarom eigen Vlaamse Huizen of aparte Vlaamse hulpmissies naar Haïti?

Een sociale staatshervorming moet België democratischer, transparanter en efficiënter maken. Het kan beter en goedkoper. Het herfederaliseren van bevoegdheden mag geen taboe zijn. Het afschaffen van het Koningshuis evenmin. Socialisten zijn republikeinen, geen oudbakken Belgicisten: Vive la république/leve de republiek! Er moet één federale kieskring komen voor het federaal parlement. De kiesdrempels moeten worden afgeschaft

Kwelgeesten

De afgelopen jaren bewezen heb ik bewezen geen politiek mandaat nodig te hebben om aan politiek te doen. In Antwerpen vocht ik samen met Ademloos en Straten-Generaal tegen de Lange Wapper, bewerkstelligde ik een 'bocht' van de SP.a in dit dossier en redde ik mijn woonplaats Deurne van een kathedraalbrede autosnelweg. De strijd werd dus deels met succes bekroond maar is nog niet gestreden. Net zoals de legendarische Antwerpse kwelgeest dreigt ook de Lange Wapper bij nacht en ontij terug te keren.

Ik zette ook de solidariteitscampagne Zomer van Opel op poten. Om samen met Rudi Kennes de kwelgeest van de werkloosheid op een afstand te houden, en omdat een sociale en ecologische auto-industrie in ons land mogelijk is.

Ik had geen politiek mandaat ter beschikking om deze gevechten te leveren. Ik leverde ze in mijn schaarse vrije tijd en op eigen kosten. In tegenstelling tot veel andere politici beloofde ik dus niet, maar handelde ik in de plaats. Wie zegt 'eerst zien en dan geloven' heeft dus al kunnen zien. Maar deze manier van werken heeft natuurlijk zijn grenzen. Een verkozen mandaat zou me toelaten de belangen van werkende mensen veel beter te verdedigen. Daarom reken ik ook op uw steun op 13 juni.

Erik De Bruyn






11-05-2010 om 22:52 geschreven door Vorser-Raadgever
0 1 2 3 4 5 - Gemiddelde waardering: 0/5 - (0 Stemmen)
Categorie:Een uitgesproken "Grr#!!♪♫@||#♫♪☻"-Kitokojungle-Opinie !!

10-05-2010

IKEA en Afri-sorry-Amerikaanse toestanden
Het is tegenwoordig een trend om als bedrijf allerlei charters en andere ethische codes te kunnen voorleggen om zogezegd op een verantwoorde manier zaken te doen en te produceren in landen waar men wel eens de minimale arbeidswetgeving met de voeten treedt. Zo een mooi voorbeeld is het Zweedse Ikea. Maar wat lezen we nu op een zeer lezenswaardige Amerikaanse site ? Lees zelf maar en vooral, tracht je even in te leven in "The beautiful way of life" van de Amerikaanse werkvloer...
we zouden zelfs durven suggereren om even weg te blijven uit de zo sympathieke en sociale winkel met de handige meubels...


http://www.labornotes.org/blogs/2010/05/ikea-comes-clean-worker-rights-not-applicable



KEA Comes Clean: Worker Rights "Not Applicable"
by
Jeff Ballinger
| Thu, 05/06/2010 - 7:42am
IKEA has admitted that freedom of association is "not applicable" in China. Even in the "land of the free," a union campaign at an IKEA supply plant makes Danville, Virginia, sound like an export processing zone in Bangladesh. Photo:
yarnzombie.
After three decades of footloose production driven by the outsource-everything imperative, the storyline is familiar: an image-conscious brand operating in a repressive environment seeks to downplay workers' complaints with assurances that all the local rules are being followed.
This particular story has a couple of twists, however. The repressive environment is the state of Virginia, where union organizers have labored mightily to get a mere 4.7 percent of Virginians protected by union contracts.
Moreover, the brand is the Swedish home-supply megastore IKEA—hailing from a land of social-democratic harmony—which boasts in its annual reports about strong and long-standing ties to the global woodworkers' union, BWI.
And on top of it all, the $281 million factory in Virginia (known as "Swedwood") is an actual IKEA subsidiary, not the typical supplier factory with an arms-length relationship to the brand that buys its goods.
So one might think that honoring workers' right to organize in the "land of the free" should be a simple matter of "Just ask Kjell to phone up Bengt and Anders, OK?"
In reality, a labor journalist from the Swedish metalworkers union magazine had to jump through hoops just to pose a few questions to the Virginia factory's manager, Bengt Lundgren. The resulting article recounts the struggle of the Machinists (IAM) union in terms that make Danville, Virginia, sound more like an export processing zone in Bangladesh or the Dominican Republic: workers terrified to meet, racial discrimination and favoritism, a worker humiliated by urinating on himself after being denied a bathroom break.
Here's a quote from Lundgren: "I have absolutely no dialogue with the union. That's how the American system works."
What about that much-vaunted relationship with BWI, the global union federation? The article continues: "When BWI general secretary Anita Normark visited Danville along with some of her colleagues, she had to wait two days before they let her in. Kjell Dahlström, former chairman of the union Skogs- och Träfacket, had the same problem, even though he is a member of IKEA's team for monitoring IKEA manufacturers around the world."
Unions' cooperation in monitoring foreign factories is a net negative. What may be won in a few cases—getting some workers back pay or a few union activists rehired—is far outweighed by the public relations benefit to the companies, who can claim they are partnering with progressive forces.
NO RIGHTS IN CHINA
In IKEA's just-released sustainability report, the company is obviously at a loss to explain how workers in an un-free nation can organize resistance to a brutal boss. The report says the right to freedom of association is "not applicable" in China, which is IKEA's largest source of products.
Compared to the mental gymnastics engaged in by other companies addressing this issue, this is a refreshingly honest appraisal. It should be the starting point for anyone working to improve conditions for workers anywhere—since all the world's workers compete with China's $3-a-day wage, party-controlled unions, and low environmental standards.
Most of the report, however, is boilerplate "corporate social responsibility" language with pseudo-scientific measurements of everything from wages and benefits to "harassment, abuse and disciplinary actions."
Especially dubious is the 99.2 percent freedom of association ranking that IKEA gives itself for its Asian production occurring outside China (which includes fellow union-crushing states like Vietnam)—and, of course, the 100 percent score for North America, which includes Danville, Virginia.
http://www.bwint.org/default.asp?Index=2652&Language=EN
USA: Union refused access to IKEA plant

In Danville, USA IKEA's subsidiary breaks a number of its own rules. The union is not allowed in here. Swedwood is bitterly criticized by its employees. When it comes to responsibility for the persecution, fingers point all the way up to the Swedish top executive.

"I'll be happy if five show up," says Bill Street while the steakhouse staff sets a long table.

Ten show up. Hesitantly and dubiously, they take a seat; six men and four women. They all work at Swedwood furniture factory and they are all black. They don't want to give their name and they absolutely don't want to be photographed. They are afraid; afraid of their employer, Afraid of their Swedish employer, Swedwood and IKEA.

"If they find out that we came here, we'll get fired," they say.

The city is Danville – a sleepy rural town in the American south with its golden days behind it. Once upon a time, there used to be a gigantic textile factory here that employed more than 3,000 people and thousands of workers worked their fingers to the bone in the flourishing tobacco industry. Those days are gone. Danville is no longer a success story. It is a town on the skids.

This is the location IKEA chose for its production of "Expedit" bookcases, "Pax" wardrobes and "Lack" side tables. The company was lured by various subsidies from the state of Virginia and the city of Danville along with a number of different funds and programmes as well as cheap labour.

Bill Street is in charge of the wood division of the American union IAMAW. For the past year and a half, he has been trying to organise the workers at Swedwood which is not easy. He's not even allowed to visit the factory.

"If they let me in, they'd be unionized within a week," says Bill Street with confidence. Backed by American law, the Swedish management has banned him from coming closer than a couple hundred metres to the facility. That's where he can stand and pass out his flyers. The only way he can actually talk to the workers is to knock on doors or to invite them to dinner at the steakhouse in the strictest of secrecy.

All of the Swedwood workers we met over a period of three days had the same message: they are threatened, they are bullied and the management is fostering an anti-union atmosphere;

"They can force us to do anything they want. If you complain, they say 'Don't bother coming back'."

"They fire people for no reason. Most of the workers are afraid. Without the union, we have no protection."

"Blacks are treated worse than whites when it comes to promotions and transfers. Whites get the best shifts."

In the US, unionizing has always been a struggle. Actually, war is probably a more accurate term. Swedwood was supposed to be an exception based on Bill Street's previous experiences with IKEA. He worked hard to convince his own union that it wasn't necessary to declare war on this particular factory. It's owned by IKEA. It's run by Swedes. Nice company; nice people.

"I have no problem going to war, but I have a vision here," says Street. "Using Danville as an example, I want to demonstrate a new model of social dialogue. Show how Swedes think – where we talk to each other instead of going to war." Now he knows better.

"My colleagues in the union were quick to say 'We told you so,'" says Street. "So, it's back to the same old story of war instead of dialogue."

In Danville, Bill Street knocks on the doors of "supporters" – people who in great secrecy signed a petition to have IAMAW represent them at work. We weave our way between churches on identical side streets with small houses, almost like berries. None of those we meet want to go public – they're not willing to let us use their name or photo – but they trust Bill Street and speak candidly.

One man was about to go off shift on Friday when the supervisor said "See you tomorrow." "But, I'm off this weekend," the worker pointed out. "See you tomorrow, I said," repeated the supervisor and that was the end of the story.

A family man with young children tells us that he has had to work every weekend since Christmas; "Swedwood doesn't care if you have a family and children."

Whoever you ask, he or she can think of three to five colleagues that have been fired. Several have been encouraged – or threatened – to not get the union involved. An insidious point system leads to termination for the slightest misdemeanour. Things that would not even been noted at Swedwood's factories in Sweden are a demerit here. After a few demerits, you get a reprimand; then you're out.

Several of those we met spoke of a man who had problems with his bladder. Time and time again, he asked if he could go to the restroom, but was told no. One day, he ended up urinating on himself. His wife came to the factory with a change of clothes. He changed in the men's room and was given a demerit for leaving his workstation. After two weeks, he went to the restroom without permission to avoid another "accident". Then he was fired.

This does not come from one or two militant supervisors – if there are any. It comes from regular, scared workers from the Swedwood factory. They work in different shifts with different supervisors. It is a culture that runs from the top down, they claim. A culture that, according to the workers, is sanctioned by the top dog, Swedish Bengt Lundgren.

Bill Street explains "When Lundgren took over, we were warned that things were going to go from bad to worse."

"He knows everything," says a female worker.

"There are rules and regulations," says Bengt Lundgren in response to the criticism. "And we follow the rules and regulations that are in place. Dialogue is handled via the employees. I have absolutely no dialogue with the union. That's how the American system works."

Not even the international union is welcome, even though Swedwood signed a global agreement with the BWI in Geneva. When BWI general secretary Anita Normark visited Danville along with some of her colleagues, she had to wait two days before they let her in. Kjell Dahlström, former chairman of the union Skogs- och Träfacket, had the same problem even though he is a member of IKEA's team for monitoring IKEA manufacturers around the world.

"This is a clear violation of our agreement," says Dahlström irritated.

Dagens Arbete's journalist was also denied access to Swedwood's factory in the US. The interview with factory manager Bengt Lundgren took place from a hotel room in Danville by conference call, with HR manager Anders Schönström as monitor in Ängelholm.

Bengt Lundgren responded to question after question with the same answer:

"I'll answer that question one more time. If the members come together and get 50 percent or more, they are more than welcome. Until then, we are under no obligation to associate with the union."

Naturally, Swedwood and IKEA dismiss the criticism. HR manager in Sweden, Anders Schönström, states that Dagens Arbete is making serious accusations. "It's one group's word against another's" he says in response to employee accusations.

"People are incredibly grateful for how much we do for the employees," claims Schönström. "Our representatives feel insulted since they think they're doing a good job. They feel that we are much better than other companies in the US when it comes to these matters."

Anders Schönström also feels that Swedwood follows the rules that are in place; "All employees have free choice. Our employees are free to organise in the manner they think is right. We also respect if people don't want to be part of the union. I feel that we are following IKEA's code of conduct in Danville."

Bob Ramsay of the international union BWI was one of the individuals who had trouble visiting the Danville factory last year. He is hardly impressed by Swedwood's handling of the situation there.

"The employees have no free choice. They are scared to death to show a positive attitude towards unionizing. The employer hardly needs any excuse to fire people."

Ramsay doesn't think that Swedwood can solve the problems in Danville, even though the Swedish union GS is pressing on in Sweden; "If anything is going to change, there has to be direct orders from IKEA in Sweden that enough is enough. It's time to change your attitude and talk to the union about this."

"It's going to have to start costing IKEA money," according to Bob Ramsay. "Money and image. That's the only way to get results."

"Swedwood is IKEA," says Monika Jocic at IKEA's information department. "You have to go through the organisation that is responsible. The ball is in Swedwood's court."

"We are seriously worried about Swedwood's and IKEA's attitude," says Per-Olof Sjöö, chairman of the Swedish woodworkers' union and deputy chairman of the international woodworkers' union in Geneva. "We will act in one way or another, likely through ILO and OECD, which monitor union rights throughout the world."

It would be pretty easy for Swedwood to solve the problems. Just let in Bill Street from the American union. Let him explain – during working hours – how the union works and then let the workers decide for themselves if they want to be part of it or not. The law in the US permits this.

Or, you could do it the difficult way. Bill Street's union, the International Association of Machinists and Aerospace Workers (IAMAW) takes Danville by storm with an onslaught of recruiters. This is called a blitz. They knock on doors and collect signatures from Swedwood workers. It is expensive, likely to cost at least 100,000 dollars in Danville.

If more than 50 percent of the employees want Bill Street to represent them in a union, a date is set for a ballot vote. It takes about six weeks to get this type of permit from a government agency. During that time, the employer can convince the employees to vote no. Special companies known as union busters can be called in. They are experts at undermining unionizing activities.

"First, we have to fight to form a union and take a vote. Then we have to fight to work out an agreement. Once we've done that, we have to fight to keep our members."

"But, if we can't convince 65 percent to sign, we don't ask for a vote," says Bill Street. "If we can't get 65 percent, it's too easy for the company to break us. We nonetheless lose 40 percent of all votes. Six weeks gives the company plenty of time to scare the shit out of the workers." ‡

Facts:How employees earn demerits:



As described by the employees: Your daughter gets sick. You take her to the hospital and turn in a doctor's note when you get back – one demerit. Death in the family; you stay home – one demerit. Going to the restroom when not on break – one demerit.


After the fourth demerit, you are called into the HR manager and are given a dressing down. This is called a "verbal". With the fifth demerit, you get a written warning. The seventh is called a "final". The eighth is a "final-final". "The next time, you're fired." Ninth: "Go home and don't come back." You're out of a job.



Rules that IKEA/Swedwood breaks:



"It goes without saying," writes Swedwood "that we promote diversity, have a fair and open workplace and treat all of our workers with respect. Employees have the right to organise and join a union and we reject discrimination in every form."


IKEA's code of conduct, Iway, also applies in full force to the subsidiary Swedwood: IKEA suppliers must ensure that workers are not prevented from organising.


And ..."are not prevented from entering into collective negotiations"... "between employer and employee representatives chosen by the workers".


Listen to the interview:


The scene: a hotel room in Danville, Virginia USA. A telephone and a journalist from Dagens Arbete. On the other end of the line: the manager of the Swedwood's factory a few kilometres away in the same town. Listen to the interview at da.se



350 people work at Swedwood's factory in Danville, which is 100 percent owned by IKEA and was built in 2008.

The factory manufactures the products Expedit, Pax and Lack for IKEA.

According to management, there are currently 350 workers at the factory, of which 61 percent are white.

Danville is located in southern Virginia in the USA.

In 2007, the town had 44,000 residents, of which 53 percent are white, 44 percent are African American and 1.3 percent are Spanish speakers.

Only 4.1 percent of all workers in Virginia are members of a union.

Text and photos: Anders Elghorn; originally Published by Dagens Arbete











10-05-2010 om 23:19 geschreven door Vorser-Raadgever
0 1 2 3 4 5 - Gemiddelde waardering: 5/5 - (1 Stemmen)
Categorie:Een uitgesproken "Grr#!!♪♫@||#♫♪☻"-Kitokojungle-Opinie !!


| | |
| --- | --- |
| | |
Inhoud blog
| | |
| --- | --- |
| | The brave new world is werkelijkheid... |
| | ook interessant |
| | Yaz...Yasmine... |
| | en contraceptie in Belgistan... |
| | Problemen in Frankrijk en USA met bepaalde contraceptiva... |
| | ergerlijk 2013! |
| | Femmes de Rue iedereen geeft commentaar, wij dus ook |
| | De valsche Fransman nog maar eens verslagen... |
| | Armoedebestrijding...Geen enkele minister heeft er naar gevraagd... |
| | anderhalf miljard euro subsidies weggegooid in zonnepanelen... |
| | Deltastichting niet blij.... |
| | Dag Allemaal vaandeldrager in de Vlaemsche ontvoogdingsstrijd! |
| | Leve de tsjeven met hun kerncentrales en Bart Van Rompuy |
| | Artistieke vrijheid in Vlaenderen en op de VRT! |
| | EUREKA en DRIEWERF HOERA HIPHIP geen slimme meter in huis! |
| | Hier zijn we weer ! |
| | >Dewinter getuigt over de zwanworstaanval op kinderen... |
| | De voedselberg van Steven De Geynst |
| | Luc Barbé...een heel kleine rehabilitatie... |
| | een hoofddekselvergelijking |
| | verlof voor de geërgerden |
| | de duizendzevenentwintigste generatie Vlamingen kent grote leerachterstand |
| | l'oiseau bleu |
| | De blijde (weder)intrede van Maeterlinck in Gent en over perzikken met 2 k's |
| | Belgie in het nieuws |
| | Bernard de pilchard en het idyllisch kustlandschap |
| | de levensverwachting van de Duitse armen biedt een oplossing voor de vergrijzing! |
| | Hoera, de gestapo is terug...de Grimbergse kliklijn |
| | leve de revolutie |
| | ARCO, Tsjevenstreken in het kwadraat! |
| | een visie op de Russische verkiezingen... |
| | Wij hangen graag de propere uit... |
| | Filip De Winter verhuist naar Namibië, hoera! |
| | den ellentrik als grondstof |
| | Black woman : Tu sens la fleur le matin et le poireau le soir. Non merci ! |
| | energie veroorzaakt vergeetachtigheid |
| | bijna weer oorlog in Mesen...een belgenmop.. |
| | RIP SVETLANA ALILUYEVA...wie haar niet kent zoekt het maar eens op en leest haar boeken... |
| | zonnepanelen zien klaar maar ook nazidassen op de VRT |
| | Vlaanderen op zijn smalst en de lul van de dag |
| | een monument |
| | young media summit |
| | met het schaamrood op de wangen |
| | |
| | Spanje in actie tegen privatisering van het onderwijs |
| | Er zijn dus toch nog verstandige mensen in Vlaanderen....de SERV |
| | occupy Wall Street |
| | Alaa Abdel -Fattah |
| | ARCO het einde... |
| | Tolerante Vlamingen? |
| | madam van de dag: Ann Branbergen |
| | De Brusselse metroerger dan Afghanistan? |
| | Naast Plopsaland bestond er ook Shitland |
| | Indaver Beveren ligt in Afrika |
| | sluikreclame voor La source des femmes en Jacques Bloch |
| | IN MEMORIAM |
| | Amerika het donkerste voorbeeld |
| | extreem rechts weer springlevend! |
| | Le Pen en Israel één front?????? |
| | een andere stem in het debat... |
| | Charlie a beaucoup d'ami(e)s en een nieuwe blog ! |
| | Oakland general strike |
| | La belle plume française concernat Charlie: Le Monde |
| | solidariteit met Charlie Hebdo |
| | op naar de barricades! |
| | een grote madam in de rechtbank ! |
| | Met zijn allen naar een Europees referendum, wij zijn allemaal Grieken! |
| | Freya we love you! |
| | gooi onze kerncentrales maar dicht, we steken de kaarsen wel aan... |
| | Dexia we zijn één en al oor! |
| | Zullen de Fransen wel slagen waar de Belgistanen falen? |
| | Colloceer Vermeiren! |
| | energie eindelijk een debat? |
| | We are all Americans! |
| | occupy....Chicago is nog steeds Chicago van Al Capone al heet hij nu Emanuel Rahm |
| | de dubbeldemocratie Belgistan en de groene stroomcertificaten, twee verhaaltjes |
| | de casino van ARCO en de rest... |
| | vroem vroem |
| | sjot ze uit hun pluche zetels! |
| | Indignados in Brussel een succes! |
| | nog een beetje chili... |
| | Camila Vallejo komt naar Brussel! |
| | Arvelor Mitaal of een mooi voorbeeld van roofkapitalisme |
| | Het zijn weer harde tijden... |
| | Privépolitie ...hallucinant...hier kan zelfs Hasselt nog een punt aan zuigen! |
| | CAMILA VALLEJO een rolmodelleke |
| | de duisternis regeert over grote delen van de wereld... |
| | Revoilà le LKP deze keer in Mayotte... |
| | niet alleen Obama schrijft mooie toespraken in de USA... |
| | Lap, het is prijs! |
| | de uitspraak van de dag |
| | de éénwording tussen Zuid en Noord-apenland komt nabij! En Dexia is er nog! |
| | In Brussel draagt nu elk schoolkind een kuisheidsgordel! |
| | Maikel Nabil |
| | no comment |
| | We love Freya! |
| | Arm België ... |
| | We are seeing change in our world, block by block – city by city. |
| | Freya is de slimste! |
| | WE WON'T PAY |
| | Griekenland en de vrije pers een voorbode voor Europa |
| | Tot Maandag |
| | mensen komen tot inzicht maar véééééééééééél te laat De dure energie...en onze luciede politici |
| | China komt in opstand...tegen de zonnepanelen...tja |
| | We gaan naar Amerika... |
| | slimme meters en de sprookjes van onze vriend Bart Martens |
| | INFRAX en slimme meters een duidelijk standpunt hoera! |
| | slimme meters en slimme netten deel 2 |
| | slimme meters en slimme netten deel 1 |
| | slimme netten weer zo een indianenverhaal... |
| | slimme meters ...de ondertekenaars... |
| | de slimme meters...iedereen wordt stilaan slim... |
| | Over de doden wel kwaaie woorden : einde van de zaak zuster Gabrielle? |
| | koorknaap Javaux wordt schandknaap |
| | Humberto Prato en De Wever, alles bij elkaar geklutst geeft een mooie omelet |
| | De held wordt uitgewezen....petitie voor Ly Khaly |
| | Maanpizza's? |
| | voor vandaag volstaat één enkele zin... |
| | Ere wie ere toekomt SVEN GATZ |
| | Misschien willen de rijken wel ooit wat betalen maar intussen creperen de armen |
| | de Duitse bron is gevonden...pure nazipraktijken dus vanwege de Ollandse bloggers en fora.. |
| | Hollandse nazitaal over Islamitische Duitse Turken en incest |
| | Ce lion était beaucoup trop flamand ... Cela ne pouvait plus durer |
| | een kleine nostalgische bevlieging over Franse lessen en 14-18 |
| | AI WEI WEI legt uit |
| | IJzerbedevaart????? de wadde????? |
| | ALI FARZAT: niet iedereen heeft blijkbaar de zelfde humor... |
| | en hier zijn de invalide Walen met hun reactie... |
| | N-VA is radio Mille Collines en een bende debielen... |
| | Inge en de god van mededogen is Miss Universe |
| | Dupont en Dupond in het Nieuwsblad |
| | We kunnen hier niet tot 5 tellen... |
| | neen tegen onverdraagzaamheid: oproep van de progressieve Islamieten |
| | PUKKELPOP 2011 |
| | Daar is de orde weer...oneerlijke concurrentie in Marcinelle |
| | Ollands partnership voor Stalinmuseum? |
| | Jean Bricmont schrijft een artikel in Counterpunch |
| | Nette mensen berokkenen even veel schade als britse plunderaars |
| | meer belastingen graag en chique rellen in Lloret |
| | verstandige taal... |
| | over raddraaiers, imbecielen, stormrammen, linkse idioten en wijze zotten |
| | Niemand heeft het monopolie van de waarheid maar praten helpt! |
| | nog meer krapuul nu ook in Chili... |
| | de verloren jeugd en andere bevlogen romantiek |
| | Lessen uit het verleden? Vergeet het! |
| | Plunderaars lusten geen boeken... |
| | Daar komt Baudrillard : England's burning en B-H-V-jeugd brandt shoppingcentrum Anderlecht plat... |
| | London's burning het lijkt stilaan wel op een kleine genocide... |
| | London's burning maar er zijn zo wel een paar oorzaken... |
| | London 's burning |
| | Justice, not charity! en de ouwe Voltaire is weer springlevend! |
| | Egypte en Israël zelfde strijd... |
| | Kaka als onderpand |
| | 8 augustus 1956 Tutti Cadaveri |
| | toiletperen en zonnepanelen, de index zal weer stijgen....onze concurrentiepositie gaat er aan... |
| | de slimme kleuter van de buren... |
| | de Carapilsproleague steigert, u toch ook? |
| | het tolerante olland lijkt wel een nazikamp... |
| | Rothschild Boulevard .... |
| | Israel en de indignados van Rothschild Boulevard |
| | Betaalde sex om je studie te betalen...??? |
| | Terug naar Blankenberge... |
| | Oproep aan Jean-Pierre, Siegfried en Benno |
| | Frans Crols een groot-Russisch Vlaemsch-nationalist |
| | Gevaarlijke onzin in Vlaanderen... |
| | de geest van Jef Cognac is terug! |
| | "Bolsjeviek" Dugin en zijn grootse plannen deel 3 |
| | Veel schoon volk... |
| | Tanguy Veys krijgt een mail |
| | "Bolsjeviek" Dugin en zijn grootse plannen deel 2 |
| | aaargh, this is really insane |
| | in memoriam de socialistische jongeren van UTOYA |
| | "Bolsjeviek" Dugin en zijn grootse plannen deel 1 |
| | De deltastichting en de bolsjewieken.... |
| | Stiglitz over Euro en Europa |
| | Tekos en Verdinaso +vele leuke vlaamse vrienden deel 5 |
| | Tekos en Verdinaso +vele leuke vlaamse vrienden deel 4 |
| | Tekos en Verdinaso +vele leuke vlaamse vrienden deel 3 |
| | Tekos en Verdinaso +vele leuke vlaamse vrienden deel 2 |
| | Tekos en Verdinaso +vele leuke vlaamse vrienden deel 1 |
| | De grote denkers rond TEKOS Van Windekens en Luc Pauwels |
| | Tanguy Veys de man die reageert! |
| | Wat weten we over Nieuw rechts in Vlaanderen en Tekos? Deel 1 |
| | Nieuw Rechts Scriptie van Sofie Delporte deel 2 |
| | VSV wie zijn de leiders? Grinnik grinnik |
| | TEKOS of het nieuwe conservatisme in Vlaanderen...een kleine inleiding |
| | Tekos of de nieuwe conservatieven van de deltastichting of het vervolg op het Vlaams Syndikaat |
| | Daar is de vlaamsche vakbond VSV een zusje van het VNS? |
| | Kroll in Le Soir ter gelegenheid van 11 juli...schitterend |
| | dens sos geklopt door Groen op links... |
| | De rooie toekomst wenkt! |
| | Bart non en het olijke duo |
| | verboden te denken in Belgistan |
| | Moderne slavernij in Flamanville eindelijk aangeklaagd door politici |
| | Talibanfeministe Naomi Wolf over porno en mannen |
| | Het diruponotaatje en wat commentaar bij artikel 60 en asiel |
| | Daar zijn de eerste ronkende verklaringen op de diruponota |
| | Natie en volk laat Gilbert de Tour winnen astamblief... |
| | wat cijfertjes over jeugdwerkloosheid... |
| | Jeugdwerkloosheid...we moeten er toch maar eens over praten |
Gastenboek
Druk op onderstaande knop om een berichtje achter te laten in mijn gastenboek. Het is altijd leuk om eens iets van een ander te lezen.
onze ideologische onderbouw
Buitenlandse voorbeelden om binnenlands na te volgen
Onze Esthetishe Bovenbouw
Symphatieke blogs van over de taalgrens en Brussel en wijde omgeving