~ Gesticht àls Gesticht ter Voorkoming v/d Maatschappelijke Randdebiliteit ~





~ HÉT "progressief" Orgaan Der "Hangmatsocialisten" ~
Gesticht àls Gesticht ter Voorkoming v/d Maatschappelijke & Politieke Randdebiliteit
05-08-2011

toiletperen en zonnepanelen, de index zal weer stijgen....onze concurrentiepositie gaat er aan...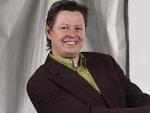 Hohohooo, beste lezertjes. Wat ziet ons naarstig speurend oog vandaag in alle kranten? Onze elektriciteitsfactuur stijgt de eerste zes maanden van dit jaar met 20 tot 25% en de gaaaz nog eens met 10 tot 11% na de 20% van vorig jaar. Allemaal leuk nieuws voor diegenen die nu al moeilijk het neusje boven water houden of voor diegenen die reeds gezonken zijn. Wat we hier alk een tijdje voorspelden begint steeds duidelijker te worden. Onze lezertjes moeten maar eens in onze archieven neuzen om te zien dat we al van bij het begin hebben gefulmineerd, om het zachtjes uit te drukken, tegen zonnepaneeltjes en beheerders van distributiemaatschappijen die niet bleken te weten dat ze ook zetelden in het belang van de consumenten.
Terecht wijzen sommigen erop dat de politieke creaturen die de pluche zeteltjes van de beheerraad van onderandere Eandis plegen te beroeren met hun omhooggevallen kont zich toch eens wat vragen mogen beginnen stellen. Welke vragen? Wel de vraag die elke moderne baas zich vandaag de dag stelt over de competenties van zijn personeel. Van poetsdame tot en met de CEO worden onderworpen aan de soms totaal idiote praktijken van het zogenaamde competentiemanagement. Behalve politici die in beheerraden worden gedumpt van bedrijven zoals Eandis. Het blijkt daar voldoende te zijn dat men ooit bij de Bond Beter Leefmilieu (een trouwens zeer respectabele instelling), besliste de overstap te maken naar een "progressieve partij als zogenaamde verruimingskandidaat om als energiespecialist te mogen zetelen bij Eandis. Onze goeie kennis en hier reeds meermaals gelauwerde opper-energie-pineut Bart Martens is daar zo een schrijnend voorbeeld van.
Zonder ooit één komma kritiek waakten deze apparatchiks over de zogenaamde groene investeringen van bedrijven als Katoennatie. Zij lieten zeer enthousiast toe dat deze bedrijven hectaren zonnepanelen op hun opslagplaatsen vezen. Ruim gesubsidieerd met jullie en ons geld. Het zijn inderdaad niet de buren met hun zonnepanelen op hun zuidgericht villadak die met het gros van onze zuurverdiende duiten gaan lopen. Maar het steekt ons hier toch maar weer eens de oogjes uit dat socialisten subsidies op laaiend enthousiaste manier meende te moeten begroeten als de grote oplossing van ons energieprobleem terwijl het enkel gaat om de meest platte toepassing van het principe : "wie veel heeft zal veel krijgen".
En natuurlijk wordt het helemaal te gek dat de consument de winsten van bedrijven subsidiëren.
Hoe staat het dus met de competenties als "energiespecialist" van deze pipo's? Pek en veren verdienen ze. Misschien kunnen ze nuttiger zijn als ze bekleed met fijne zonnecellen worden vastgebonden op het dak van de Boerentoren om een peertje van 20 watt te laten branden in de toiletten.
We kruisen hier onze vingertjes want het zal niet lang wachten worden vooraleer er weer één of andere politicus zal pleiten om de energieprijzen uit de automatische index te halen. Want alleen dit jaar deden deze swingende energiefactuurtjes de index met 1,2 punt stijgen. onze concurrentiepositie en blablabla...we kunnen hen niet eens ongelijk geven...Da's de bijkomende kost van het idiote subsidiebeleid van deze energiespecialisten. En ze kunnen de schuld deze keer niet afwentelen op Electrabel…Alhoewel Luc Barbé vandaag nog schrijft dat Di Rupo Electrabel maar geld moet vragen voor de afgeschreven kerncentrales om aldus de energiefactuur van de burger naar benden te halen. Meer bevoegdheden voor de CREG en het moet dan wel lukken. We willen hier toch nog maar eens voor de zoveelste keer herhalen dat deze Luc Barbé heel veel zinnige dingen schrijft over energie en er ook heel veel over weet. We hebben hem hier ook reeds vele malen geciteerd. Alleen lijdt deze brave jongen blijkbaar aan een gigantisch geheugenverlies. Hij zorgde er als kabinetschef van de onzalige "groene" Olivier Deleuze toenmalig energieminister voor dat het ooit zo machtige Controlecomité voor gas en elektriciteit werd afgeschaft. Nu pleit dit zelfde heerschap voor de uitbreiding van de bevoegdheden van de opvolger van het controlecomité namelijk de CREG. En welke bevoegdheden moeten er bijkomen? Wel deze die zijn minsister ooit heeft afgenomen….Straf staaltje van deze nochtans erg competente jongen…Voor ons mag ie ook op de Boerentoren als voeding voor een tweede peertje dienen…
En als je het artikel hieronder leest dan krijg je de indruk dat je nochtans door over te stappen naar een andere leverancier de stijging zal kunnen vermijden…dat is tenminste wat Pictoeleke beweert als chef-tut van de VREG.
Misleidende informatie is dit. Want je kan wel overstappen en gedurende een paar maanden misschien wat minder op de loutere leverancierprijs besparen. Het aandeel van de distributeur, berekend op je verbruik en dus niet op de prijs van de leverancier kan je absoluut niet verminderen. En wat betreft de leverancierstarieven zal je merken dat ze aanpasbaar zijn en na een paar maanden plots een grote inhaalbeweging maken. Weg je winst tenzij je een vast tarief kiest en dan betaal je je steevast blauw vanaf de eerste dag; Want bij vaste tarieven mag Pictoeleke ons hier eens komen uitleggen waar hij een besparingspotentieel ziet van 15 tot 18%...vergeet het gewoon…
We hebben het dan nog niet eens over mensen die mogen "genieten " van het sociaal tarief dat steeds het laagste van de markt zou moeten zijn en die totaal geen overstapmogelijkheden hebben. Om de zes maand wordt dit tarief aangepast. Een vergelijking?
In augustus 2010 bedroeg het gewoon sociaal tarief voor elektriciteit 14,24 c/kWh en nu werd het "aangepast " in augustus 2011 naar …18,17 c/kWh. Jullie mogen deze jaarlijkse stijging zelf even uitrekenen. Eigenaardig is dat het enkel nachttarief, iets waar de meeste mensen in het sociaal tarief helemaal geen boodschap aan hebben slechts van 7,66 naar 7,98 kWh is gestegen. Allemaal leuk nieuws voor de "dutsen" die nu al in de penarie zitten met hun energierekeningen...
(bron: http://www.creg.be/pdf/Tarifs/TSS/E-TSS-NL-1108-1201.pdf)
En we voorspellen hier nu reeds dat deze stijgingen nog enkel zullen toenemen. Noteer dat maar mooi in jullie zwarte agendaboekje…want de groene certificaten voor de windmolenparkjes in onze Noordzee komen er nog aan…
Het worden voorwaar weer erg kouwelijke winters voor vele Vlaminge danik zij hun competente "energiespecialisten"...

en we publiceren graag de kop van oppertoiletpeer 25 watt Bart Martens als opsmuk voor deze galspuwende bijdrage...



Hieronder lezen jullie het beschaafde bericht...


http://www.standaard.be/artikel/detail.aspx?artikelid=LC3DKQJB
De elektriciteitsfactuur is over de eerste zes maanden van dit jaar met 20 tot 25 procent gestegen. De Vlaamse energieregulator Vreg telde tegelijk een recordaantal overstappen naar een andere energieleverancier.
De consument is blijkbaar koortsachtig op zoek naar manieren om de stijging van zijn elektriciteitsrekening zo beperkt mogelijk te houden. De Vreg merkt dat aan haar website, zegt topman André Pictoel. De website en de V-test, waarmee prijzen kunnen worden vergeleken, worden overspoeld met bezoekers.

Momenteel wisselen maandelijks zo'n 20.000 afnemers van elektriciteitsleverancier. Wat aardgas betreft, gaat het over zo'n 12.000 klanten die van leverancier veranderen. Dat zijn recordcijfers.

Daarmee wordt de trend van 2010 wel doorgezet. Toen werd ook al een stijging van het aantal wissels opgetekend. Voor elektriciteit veranderden vorig jaar 212.885 afnemers van leverancier, voor aardgas 127.873. Dat kwam toen neer op gemiddeld bijna 18.000 wissels per maand voor stroom en 10.600 voor gas.

De elektriciteitsprijs ging vorig jaar overigens ook al omhoog. Toen bleef de stijging beperkt tot 5,5 tot 6 procent op jaarbasis. Voor elektriciteit zitten we na zes maanden in 2011 al 20 à 25 procent hoger dan in 2010. Dat geldt zowel voor gezinnen als voor kmo's.

Aardgasverbruikers ontsnappen niet aan prijsstijgingen. Na een toename met 20 procent in 2010, kwam er tijdens de eerste maanden van dit jaar nog eens 10 tot 11procent bij.

Het is al sinds de eerste maanden van dit jaar duidelijk dat de energieverbruikers dit jaar rekening moeten houden met een fors hogere factuur. Dat heeft voor een groot deel te maken met de gestegen distributienettarieven. Die gingen omhoog door onder meer het succes van zonnepanelen.

Distributienetbeheerder Eandis meldde in het voorjaar dat een huishouden met een gemiddeld verbruik rekening moest houden met een meeruitgave van zo'n 72euro. Nadien bleek dat het in sommige regio's in Vlaanderen kon oplopen tot meer dan 150 euro. De Vlaamse energieregulator beklemtoonde dat verbruikers nu meer dan ooit op zoek moeten gaan naar de goedkoopste leverancier. De Vreg wijst erop dat de prijsverschillen tussen de leveranciers groot kunnen zijn.

Hij becijferde zelf dat het verschil tussen de gemiddelde en de laagste prijs 15 tot 18 procent bedraagt. Op een gemiddelde energiefactuur van 2.000 euro -elektriciteit en aardgas samen- is dat 300 tot 360 euro per jaar.
05-08-2011 om 09:48 geschreven door Vorser-Raadgever
0 1 2 3 4 5 - Gemiddelde waardering: 0/5 - (0 Stemmen)
Categorie:Een uitgesproken "Grr#!!♪♫@||#♫♪☻"-Kitokojungle-Opinie !!

04-08-2011

de slimme kleuter van de buren...
Omdat we niet graag verwijten krijgen dat we enkel leuk nieuws brengen gooien we het voor één keer over een totaal andere boeg.
We hebben namelijk verschrikkelijk slecht nieuws voor alle omwonenden van kinderdagverblijven, kleuterscholen en scholen tout court…
We ergerden ons reeds lang aan de houding van omwonenden die kloegen over de milieuhinder veroorzaakt door kindergejoel. Dat is kattepis bij wat hen te wachten staat. Vermits Vlaanderen bij de toplaag der slimme mensen wil behoren via een performant onderwijs, wat we enkel kunnen toejuichen, zullen onze kindjes heel binnenkort uitgerust worden met allerlei muziekinstrumenten. Wij stellen voor dat men de kleutertjes van het fel belaagde Brugse Pietje-Pek opleidt tot paukeslagers en landsknechtroffelaars…
Het kan immers niet zijn dat de ollanders slimmere mensen zouden kweken dan hier in de zuidelijke Nederlanden. Het Vlaanderen in Actieplan moet dringend aangepast worden!
Trouwens de omwonenden van milieubelastende kleuterscholen moeten niet hopen op spoedig beterschap. Stel je voor dat je vlak naast een bejaardenhome of seigneurie woont. De aanstormende generatie oudjes luister al een tijdje niet meer naar Maurice Chevalier of de Zangeres zonder naam. Zij willen Led Zeppelin, The Doors, ZZ-top en andere Deep Purples. Bovendien zijn ze hardhorig om niet te zeggen doof. Want het is de generatie headbangers die vlak voor de geluidsboxen stond op Werchter en Torhout. Sommigen rollen zich nu nog voort tot voor de geluidstorens op Werchter Classic en Rimpelrock…
Gisteren hoorden we een slimme doktoor enen Marc Goethals tijdens het gesproken dagblad op den BRT (we zijn nog van een generatie eerder…) verklaren dat omwonenden van kinderdagverblijven toch recht van klagen hadden "omdat lawaai lawaai is" . Er kan geen onderscheid gemaakt worden.
Hij voegde er nog aan toe dat kinderdagverblijven met 100 of 150 kleuters een serieuse lawaaibron zijn.
Die brave Marc Goethals heeft natuurlijk overschot van gelijk maar kinderdagverblijven met 100 à 150 kinderen????? Dat moet hij verwarren met de kazerne van Peutie. Het wordt tijd om hem door te verwijzen naar signeurie "smoke on the water" in Brasschaat…
En een foto van de kleuter van de buren krijgen jullie d'r ook bij. Kennen jullie meteen de reden waarom de overbuur- Vlaams-Blokker gestresst door het leven gaat...
http://www.muziekmaaktslim.nl/
Hoe komt dit?
Uit hersenonderzoeken is gebleken, dat bij musicerende kinderen de linker hersenhelft (spraak en intellect) en de rechter hersenhelft (gevoelstoestand) sterker met elkaar verbonden raken dan bij niet-musicerende kinderen. Deze resultaten ontstaan, doordat muziek maken een positieve en stimulerende werking heeft op de neuronale verbindingen. De neuronen worden geactiveerd waardoor er minder afsterven en er betere verbindingen ontstaan. Dat bepaalt uiteindelijk het intelligentieniveau.
http://www.gva.be/nieuws/vtm/video/extern-stress-door-lawaai-van-kinderen.aspx
04-08-2011 om 10:28 geschreven door Vorser-Raadgever
0 1 2 3 4 5 - Gemiddelde waardering: 0/5 - (0 Stemmen)
Categorie:Een uitgesproken "Grr#!!♪♫@||#♫♪☻"-Kitokojungle-Opinie !!


de Carapilsproleague steigert, u toch ook?

Een banaal verhaal op Belga. Banaal zei u? Pardon? Elk opstootjein migrantenwijken haalt onmiddellijk elke voorpagina en alle nieuwsberichten op radio en teevee. De kleinste details worden uitgeplozen en becommentarieerd. Integratieproblemen uitgelegd. Er wordt speurwerk verricht door elke journalist uit welke wijk de jonge "criminelen" kwamen afgezakt enzoverder enzovoort. Nu tussen de soep en de patattten en als half Belgistan tussen Benidorm en Toscane ofwel bruin brandt ofwel cultureel meent te zijn, vernemen we dat in 55,6 % van alle wedstrijden in eerste klasse incidenten worden geregistreerd. Hier op dit blogje werd gedacht dat toegenomen controles, pasjes allerlei, stewards tot op de toiletpotten, cameratoezicht en meer bigbrothertoestanden het voetbalgeweld onder controle had gekregen. Wij dwaalden dus. Blijkbaar is dit soort zinloos gedrag niet uit te roeien. Wanneer er echter in wijken met werkloosheidsgraden van 50% en meer onder "migrantenjongeren" die al twee generaties Belg zijn problemen ontstaan, dan staat het land op zijn kop en schreeuwt men moord en brand. Op voetbalwedstrijden van de zogenaamde "Jupilerproleague" (een man weet waarom) ziet men nauwelijks migrantenjongeren wegens te dure tickets. Het zijn de in interimtermen uitgedrukte echte blanc-bleu-belges die daar tekeer gaan en dat kost de gemeenschap dus 5,5 miljoen euroos. Of er nu betere risicoanalyses gemaakt worden of niet, wij stellen vast dat er al minder risicovolle dingen werden verboden dan een zogenaamde jupilerproleague. Als tien hangouderen op een zeedijk een bierblikje omstoten en een vettige opmerking roepen naar een voorbijdartelende freule van 85 dan schiet elke kustburgemeester uit zijn krammen en worden er reglementen en gemeentewetten herschreven of uitgevonden om zelfs Napoleon jaloers te maken.
Kinderopvang met twee bleitende kleuters moeten dicht wegens milieuhinder. Maar meer dan de helft van de matchen van de jupileridioten (wij zijn aanhangers van de Carapilsproleague) die graag op elkaars smoel timmeren daar wordt zonder veel commentaar politie naar toegestuurd alsof het om een uitgevallen stoplicht ging.
Het zal onze lezertjes dus niet verwonderen dat dit soort tweematen en tweegewichtenaanpak ons ergert. Het doet ons zelfs steigeren en we hopen van jullie het zelfde…
Politiekosten voetbal rijzen de pan uit
De inzet van politieagenten bij voetbalwedstrijden van de Jupiler Pro League heeft de lokale overheden vorig seizoen bijna 5,5 miljoen euro gekost. Dat is ongeveer een kwart meer dan in het seizoen 2009-2010, zo schrijft De Morgen.
De toename heeft volgens een woordvoerder van minister van Binnenlandse Zaken Annemie Turtelboom (Open Vld) voornamelijk te maken met het aantal ingezette agenten. Er werden vorig seizoen 1.698 agenten meer zijn ingezet dan het jaar ervoor.
'Door het gestegen geweld van het seizoen 2009-201 vroegen de lokale overheden meer agenten. Dat bepaalt in grote mate de verhoging', zegt de woordvoerder. Er werden vorig seizoen ook meer wedstrijden gespeeld en doordat alle topclubs in play-off 1 zaten, waren er meer risicowedstrijden.
Toch verwijt het kabinet-Turtelboom de gemeentebesturen en politiekorpsen ook dat ze inschattingsfouten hebben gemaakt. 'Er vonden te weinig risicoanalyses plaats. Daardoor werden er te veel agenten ingezet, terwijl de situatie dat vaak niet vroeg', zegt de woordvoerder. Door zo'n efficiënte risicoanalyse te promoten, zou de politie-inzet dit seizoen 10 procent lager moeten zijn.
Bij meer dan de helft (55,6 procent) van alle wedstrijden in de eerste klasse werden incidenten geregistreerd.
04-08-2011 om 09:35 geschreven door Vorser-Raadgever
0 1 2 3 4 5 - Gemiddelde waardering: 0/5 - (0 Stemmen)
Categorie:Een uitgesproken "Grr#!!♪♫@||#♫♪☻"-Kitokojungle-Opinie !!

03-08-2011

het tolerante olland lijkt wel een nazikamp...
Je zou toch als normale mens denken dat na de aanslagen van de Noorse flippo er een lichtje gaat branden bij nogal wat luitjes. Doodgewoon wat nadenken? Ho maar, te veel gevraagd! Ze gaan door, haast met het schuim op de lippen met links aan te vallen als oorzaak van alle onheil. Een paar voorbeelden, deze keer uit het nette Nederland want hier in Vlaanderen is het al te makkelijk om rechtse lulkoek en haatmail te vinden. Onderaan de twee berichtjes geven we een kleine bloemlezing van de fijne ideetjes die ollanders zoal wensen te verkondigen via de "nieuwe media". Jolige lui ginderboven…en wij hebben het nog steeds over de tolerante ollanders. Zo te lezen waren de Duitse kampbewakers watjes…Tante Mien en ome Joop lijken stilaan erg op Hitler en Himmler ...
http://organisaties.inhetnieuws.nl/GroenLinks/organisaties/PVV
Dibi doet aangifte tegen @Stop_Links
GroenLinks-Kamerlid Tofik Dibi doet aangifte tegen twitternemesis @Stop_Links, de tweet met daarin de tekst "Verdelg dit Marokkaanse insect; PVV op 1" gaat hem namelijk wat te ver.
Dibi: "Er zijn weinig politieke missies die me meer bewegen dan communiceren met de PVV-achterban over hun vereenzaming en vervreemding en hoe je daar constructief uit kunt komen. Dat zal ik blijven doen, maar bij oproepen tot geweld moet, zeker in het licht van de aanslagen in Noorwegen, consequent een grens worden getrokken."
Dibi vroeg een debat met premier Mark Rutte en minister Piet Hein Donner (Binnenlandse Zaken) aan over een uitlating van eurocommissaris voor Binnenlandse Zaken Cecilia Malmström. Die stelde dat Europese leiders zich onvoldoende verzetten tegen 'xenofobe retoriek' zoals die van Anders Behring Breivik.
Tofik Dibi bedreigd om 'lieve tweets'
GroenLinks-Tweede Kamerlid Tofik Dibi wordt overstelpt met negatieve reacties sinds hij vorige week PVV-leider Geert Wilders opriep mee te helpen om de woede in diens achterban over de islam in goede banen te leiden.
"Het loopt een beetje uit de hand", aldus Dibi. "Het is een aaneenschakeling van scheldpartijen." Hij kondigde aan opnieuw aangifte te doen wegens een directe bedreiging aan zijn adres via Twitter. Afgelopen vrijdag deed Dibi ook aangifte na een tweet van StopLinks. Het GroenLinks-Kamerlid zegt met tegenzin aangifte te doen. "Het liefst ga ik met die mensen om tafel en vechten we verbaal de strijd uit."
Terugkijkend vindt Dibi dat hij alleen maar "lieve tweets" heeft verstuurd over Wilders in het debat dat ontstond na de aanslagen in Noorwegen. De Noor die de gruweldaden heeft bekend waarschuwde net als Wilders tegen de islamisering van de samenleving.
Reacties
· Lieve Tofik, u bent helemaal niet lief. U bent een rat.
.
Sanglier | 01-08-11 | 16:25 | Misbruik melden
· Laat ik nu toch het idee hebben dat het nog een schijntje is vergeleken met wat Wilders aan bedreigingen ontvangt. Weet hij ook eens hoe het is. Wel schandalig overigens, van beide kanten.
kwamkwammersloeg92 | 01-08-11 | 16:26 | Misbruik melden
· wat een ontzettende jankert is dat kut ventje!
SjakieV | 01-08-11 | 16:27 | Misbruik melden
· Ach gossie arme Bibi,zitten ze je weer te plagen...? ga maar gauw naar je mammie toe!
snoes | 01-08-11 | 16:37 | Misbruik melden
· Meneer heeft last van internetpesten. Speciaal voor u meneer Dibi: http://www.medialessen.nl/lessen/internet_pesten
Klantenservice | 01-08-11 | 16:43 | Misbruik melden
· Eerst een stok pakken om mee te slaan en vervolgens raar op staan te kijken van negatieve reactie's echt weer een intelligente actie van deze linkse knuffelallochtoon.
Sjonnie_40 | 01-08-11 | 16:48 | Misbruik melden
· Twitter in handen van Dibbidip is als een aansteker in handen van een kleuter.
paridae | 01-08-11 | 16:48 | Misbruik melden
· Pfff... En links wast zijn handen in onschuld.
Alsof we de SP ook de schuld kunnen geven van het communistische regime in Noord-Korea.
De vergelijking van Wilders - Hitler kun je ook maken met Job Cohen - Stalin.
Allemaal heel kinderachtig. Trek de zaken niet uit hun verband om kiezers te trekken of iemand te demoniseren.
Zeer slap van links dit alles...
W.Ruudy | 01-08-11 | 16:48 | Misbruik melden
· Wie liep er ook al weer rond met een bord waarop stond dat Wilders een extremist is en een gevaar voor de samenleving?
A. De Bree | 01-08-11 | 16:49 | Misbruik melden
· Toif wil in debat.
Beste Fofik voor een goed gesprek heb je een goed klankbord nodig.
De vraag is of jij dat bent.
Je hebt je echt van een hele domme kant laten zien.
En hoe gaat het spreekwoord ?
Waar rook is is vuur.
Zou er dan helemaal niks aan de hand zijn ?
En al die mensen vanuit hun onderbuikgevoelens op jouw schelden ?
Kom op, ga eens echte politiek bedrijven.
En niet alleen vriendjespolitiek of die politiek die bij je achterban het beste aankomt.
Gewone politiek, in het belang van iedereen.
En daar heb je Wilders absoluut bij nodig en moet je die niet afzeiken. Want ook Wilders heeft een achterban die zich door jou aangevallen voelt.
Begrijp je dat ?
Het toverwoordje is SAMEN.
Jullie moeten SAMEN de kar in een richting trekken en niet allemaal aan een kant van de kar gaan trekken.
Snap je dat ?
Dat geldt trouwens ook voor Wilders. Maar dit keer werd Wilders door de media en door de andere politieke partijen in de Breivik-casus getrokken terwijl hij zelf die man verafschuwt.
Dit keer ligt het niet aan hem.
Maar je gaat natuurlijk weer zoiets zeggen als " ja maar gisteren....ja, maar vorige week......ja, maar in de 2e wereldoorlog....."
Stelletje ongelofelijke stoethaspels. Nu en vandaag brandt de lamp. SAMEN.
wtf_ftw | 01-08-11 | 16:50 | Misbruik melden
· Voor wat hoort wat ...Nooit van gehoord zeker , ....Dibi ?
verwildert | 01-08-11 | 16:50 | Misbruik melden
· Wie de bal kaatst bedreig doet. Vraag nie thoe het kan profiteer ervan ofzo.
repu077 | 01-08-11 | 16:52 | Misbruik melden
· Hij kan niet eens zijn shirt in zijn broek doen, en dat zit dan in de tweede kamer?
vaatwasser46 | 01-08-11 | 16:52 | Misbruik melden
· Het bedreigen van mensen is schofterig gedrag dat op geen enkele manier valt goed te praten, ongeacht wie het slachtoffer ervan is.
xxmedium | 01-08-11 | 16:53 | Misbruik melden
· xxmedium | 01-08-11 | 16:53
Wat kan jij slap lullen zeg.
Klantenservice | 01-08-11 | 16:54 | Misbruik melden
· Jullie moeten SAMEN de kar in een richting trekken en niet allemaal aan een kant van de kar gaan trekken.
Snap je dat ?
....
hmmm, zo is het waarschijnlijk nog te moeilijk.
Het moet zijn :
Jullie moeten SAMEN de kar in een richting trekken en niet allemaal aan een andere kant aan de kar gaan trekken.
wtf_ftw | 01-08-11 | 16:54 | Misbruik melden
· Het GroenLinks-Kamerlid zegt met tegenzin aangifte te doen. "Het liefst ga ik met die mensen om tafel en vechten we verbaal de strijd uit." Goed zo , dat is tenminste wat verstandiger...Niet boos weglopen hoor , als je dan de verkeerde vragen worden gesteld want dan lijk je weer op die moslimadvocaat die bij P&W kwaad wegliep ...waar min. Kramer n.b. bij zat ..n er niks van zei :)
verwildert | 01-08-11 | 16:56 | Misbruik melden
· Politiek betaalt nog beter dan een uitkering.
Boomschade | 01-08-11 | 17:11 | Misbruik melden
· lees weer de comments van de Wildersaanhang .
Tofik Dibi moet niet zeuren en das niks tegenover wat Wilders ontvangt .
Het gaat verdomme om het feit of het er nu om een of honderden dreigmails gaat ,voor Wilders of voor Sinterklaas elke dreigmail is er een teveel .
Hoe kan dit PVV aanhang hier nu lacherig over doen dat Tofik Dibi klaagt over ontvangen dreig/haatmails en hij maar niet moet zeuren .terwijl die zelfde aanhang elke verzender(s) van welk dreigmail dan ook aan Wilders
hiervop veroordelen .
Klantenservice 16:53 xxmedium zegt dat het verzenden van dreigmail schofterig gedrag is en jij roept wat kan je slap lullen , ik hoop dat jij nooit weer gaat klagen mocht Wilders nog eens een dreigmail ontvangen want dat is ook schofterig gedrag en niet goed te keuren .
willem61733372 | 01-08-11 | 17:15 | Misbruik melden
· Wat een stelletje hypocriete Wilders-lovers zitten hier.
Haters gonna ... | 01-08-11 | 17:41 | Misbruik melden
· willem61733372 | 01-08-11 | 17:15 |
.
Dibi moet inderdaad niet zo zeuren en u ook niet. Als u goed leest ziet u dat Dibi zelf niet spreekt over bedreigingen. Als Dibi écht bedreigd wordt moet hij net als Wilders gewoon aangifte doen en als die zogenaamde bedreigingen échte bedreigingen zijn zal de politie er echt wel achteraangaan, net als bij Wilders.
.
Sanglier | 01-08-11 | 17:44 | Misbruik melden
· Sanglier 17:44
U schrijft Als u goed leest .
Beste Sanglies ik zou zeggen
Als U goed leest dan kunt u lezen dat Tofik Dibi via twitter weer een directe bedreiging heeft ontvangen en daarvan aangifte gaat doen .
Vorige week heeft hij ook al aangifte gedaan na een tweet van StopLinks .
dus wie moet niet zeuren ? en wie moet hier misschien eerst eens goed gaan lezen eerdat hij comments geeft ?
omdat ik aan klantenservice vraag : wat er fout is wanneer iemand zegt dat bedreigingen uiten schofterig gedrag vertoont , had ik eerder een antwoord van klantenservice verwacht.
Nu U beste Sanglier .
willem61733372 | 01-08-11 | 18:30 | Misbruik melden
· Sanglier | 01-08-11 | 16:25 |
Deze keer ben ik het niet met je eens. tofik dibi is in mijn ogen bijzonder Kleurrijk en Uiterst Talentvol. Ook is hij behoorlijk Sociaal, Hoffelijk en Intelligent Tolerant. Hij is zeer zeker niet een Lui Irritant Ergerlijk Vervelend Varken. Ik hoop maar dat tofik deze poging een hart onder de riem te steken leest, hij kan wel wat positieve feedback gebruiken.
Flavius Titus | 01-08-11 | 18:51 | Misbruik melden
· Na het ver-nazifizeren van Wilders, hebben we nu het ver-Breitneriseren.
Hoe 'oprecht' links het ook probeert te brengen, het is gewoon meer van hetzelfde. Links kent maar een riedel.
Demoniseren en muilkorven.
En gepokt en gemazeld als 'het volk' inmiddels is, trapt niemand er meer in.
Links wordt een steeds verder afdrijvend schipbreuk lijdend bootje. Dahaaag!
dhrprojectx | 01-08-11 | 19:07 | Misbruik melden
· De overgrote meerderheid van het reaguurdersvolk op deze site bestaat voornamelijk uit rechtse klaplopers, Jodenvolk en Tokkies, die niks beters te doen hebben dan alleen maar azijn te pissen op links.
Zielige figuren zijn het, die helden op sloffen zijn en in het echte leven bang zijn voor iedere scheet.
Alleen achter de pc voelen ze zich superieur en durven ze een grote bek te hebben.
Get a life losers!
03-08-2011 om 09:06 geschreven door Vorser-Raadgever
0 1 2 3 4 5 - Gemiddelde waardering: 0/5 - (0 Stemmen)
Categorie:Een uitgesproken "Grr#!!♪♫@||#♫♪☻"-Kitokojungle-Opinie !!

02-08-2011

Rothschild Boulevard ....
Dear Friends of IRAC,
Over the last two weeks, it has been obvious that Israeli democracy is as strong and vibrant as it has ever been. The dissatisfaction of the Israeli middle class over the basic costs of living, be it food, housing, or education, has erupted into a series of mass protests in many of Israel's cities, including Tel Aviv, Haifa, Be'ersheva, and Jerusalem. What started as a single protestor who set up her tent in Tel Aviv quickly turned into mass demonstrations and cross-country strikes.
The uniqueness of these protests, other than their sheer size, is the fact that, for the first time, Israelis from all different parts of society are joining together in these non-violent civil protests that illustrate the importance of these issues to everyone's lives.
Social challenges were always part of the young State, and the Israel Movement for Progressive Judaism and IRAC have been involved in activities to deal with such issues for years. In fact, eight years ago, we were one of the leading NGO's in Israel that supported the single mothers' protests when they took to the streets to fight for their rights. At the time, we publicly warned that if the government did not put the gradually developing socio-economic crisis at its forefront, not only single mothers, but the entire middle class would rise up in protest.
While we understand the complexities of these issues and Israel's need to go through serious economic reforms in order to become a modern, global economy, we also believe that it is part of or religious and social responsibility to alert Israelis to the fact that the government has not paid enough attention to the middle class, to which the majority of Israelis belong. Israel must run its free market in a way that benefits all Israeli citizens rather than small factions that enjoy political leverage. After all, we believe that the people of Israel are as important as tanks and airplanes are, if not more.
In support of the protests and in addition to our ongoing social projects, lobbying, and advocacy work, IRAC and many Reform congregations in Israel have vowed to provide moral support to the protestors by holding Kabbalot Shabbat in the tent cities.
These housing protests prove that the key to any policy change will be mobilizing constituents. We want to build an Israel that can be a just home for all Jews and for all its citizens. While democracy is alive and well in Israel, the State is still not as free and democratic as it could be. Israelis have realized the power that they hold. Now we must keep them mobilized in order to bring about necessary changes.
Today is the first day of the Hebrew month of Av. Av is traditionally the month of despair, but it is also the month of hope. These events reflect the frustrated feelings of many Israelis, but they are also a beacon of hope for the future—hope for a better Israel and a more just society.
L'shalom,
Anat Hoffman and Rabbi Gilad Kariv, Director of the IMPJ
http://www.haaretz.com/print-edition/news/israel-s-tent-city-protests-are-a-delightful-revival-of-mutual-fraternity-1.376467
Israel
's tent city protests are a delightful revival of mutual fraternity
It is profoundly moving to see protest veterans of all generations, who for years were a voice calling in the wilderness, spending time in the tents of the youngsters who are wisely leading the new protest.
By Amos Oz Tags: Amos Oz Israel housing protest Israel protest
Israel has never been an egalitarian state. But in its heyday, it was more egalitarian than most states in the world. The poverty wasn't acute and the wealth wasn't ostentatious, and social responsibility toward the poor and needy was shown not only on the economic level but on the emotional level too.
In the earlier Israel, those who worked - and almost all the women and men worked very hard - could make a modest but respectable living for themselves and their families. The new immigrants, the refugees, the immigrant camp dwellers all received public education, health services and housing. Young, poor Israel was a master social-entrepreneur.



But all that has been destroyed in the past 30 years, as the big-capital governments encouraged and inflamed the economic jungle laws of grab as grab can.
The protest washing over Israel's streets and squares today has long ceased to be merely a protest over housing distress. The heart of this protest is the affront and outrage over the government's indifference to the people's suffering, the double standard against the working population and the destruction of social solidarity.
The heart-warming sights of the tent cities spreading through Israel's cities, of the doctors marching for their patients, of the demonstrations and rallies are in themselves a delightful revival of mutual fraternity and commitment.
After all, the first thing these demonstrators are saying, even before "social justice" and "down with the government," is: "We are brethren."
The resources required for establishing social justice in Israel are located in three places:
First, the billions Israel has invested in the settlements, which are the greatest mistake in the state's history, as well as its greatest injustice.
Second, the mammoth sums channeled into the ultra-Orthodox yeshivas, where generations of ignorant bums grow, filled with contempt toward the state, its people and the 21st-century reality. And third, and perhaps foremost, the passionate support of Netanyahu's government and its predecessors for the unbridled enrichment of the various tycoons and their cronies, at the expense of the middle class and the poor.
Let us not forget where the wealth pouring into the settlements, the yeshivas and the tycoons' accounts comes from. It comes from the labor and creative talents of millions of Israelis who are carrying on their back a unique economic wonder of a state poor in natural gifts (we haven't started counting the natural gas yet ), and rich in human resources.
Neither the parties nor the veteran opposition organizations generated this protest. It was born out of the devotion and enthusiasm of hundreds and thousands of young people who swept in their wake the best people in the country.
It is profoundly moving to see the protest veterans of all generations, who for years were a voice calling in the wilderness, spending time in the tents of the youngsters, who are wisely leading the new protest.
People like me, who have protested for many years against the policy of Israel's governments, embrace this new generation, which surpasses the previous ones, with love and wonderment.
Doctors call on Prime Minister to resolves health system crisis as nurses join struggle
Israeli Medical Association Chairman Dr. Leonid Eidelman enters second week of hunger-strike; "I will stop the hunger strike only if there's an agreement, or when I cannot function any longer," he said.
The doctors' protest rally outside the Prime Minister's Office in Jerusalem will continue in shifts, a statement from the Israeli Medical Association said Monday. Meanwhile, the Nurses' Union has also joined the doctors' struggle and is planning joint protests.
The doctors have set up a tent camp at the entrance to the Prime Minister's Office from which they are calling on Benjamin Netanyahu to intervene to resolve the dispute between the IMA and government.
Meanwhile, the Knesset Health Lobby has called an emergency session Tuesday to discuss the crisis in the health system, with parliamentarians from both the opposition and the coalition set to participate.
The negotiations between the doctors and the Finance Ministry continued Monday but a source from the talks said no headway had been made.
"There is no breakthrough at the moment, everyone is waiting for Netanyahu to step in," the source said.
The talks are to continue Tuesday. Meanwhile, IMA Chairman Dr. Leonid Eidelman is continuing his hunger-strike, which began last Monday. "I will stop the hunger strike only if there's an agreement, or when I cannot function any longer," he said.
The Nurses' Union, which declared a labor dispute two weeks ago as a prelude to strike, joined the doctors' struggle and intends to send a group to the IMA's protest tent today.
Nurses walked out of four wards in the Sheba Medical center for two hours yesterday in protest against the hospital management's failure to employ sufficient nurses in the overflowing internal wards. "It is unthinkable that Israel's largest and richest hospital, which also operates extensive medical tourism, fails to employ sufficient number of nurses, as required by the collective wage agreement," said Nurses' Union Chair Ilana Cohen.
"Why should tourists who come for medical treatment receive better treatment than the elderly Israeli patients on respirators?" she asked, adding: "Not hiring sufficient nurses is criminal negligence."
The IMA yesterday petitioned the High Court of Justice to instruct Netanyahu to intervene in the crisis. The State Prosecution told the court the IMA had reneged on many of the agreements that had been reached and called to solve the crisis by arbitration.
02-08-2011 om 09:11 geschreven door Vorser-Raadgever
0 1 2 3 4 5 - Gemiddelde waardering: 0/5 - (0 Stemmen)
Categorie:Een uitgesproken "Grr#!!♪♫@||#♫♪☻"-Kitokojungle-Opinie !!


Israel en de indignados van Rothschild Boulevard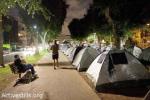 http://thenextjew.com/?p=736
There are three classes of citizens. The first are the rich, who are indolent and yet always crave more. The second are the poor, who have nothing, are full of envy, hate the rich, and are easily led by demagogues. Between the two extremes lie those who make the state secure and uphold the laws.
…And I did not even say it first. Euripides did over 2,400 years ago.
What say you?



Ook in Israël lijkt men het niet meer te pikken dat sommigen alles hebben en velen niets. Huishuren die niet meer te betalen zijn met de lage lonen die jongeren uitbetaald krijgen, de prijzen van de levensmiddelen die de pan uitswingen enz… de Israëlische versie van Tahrir, Syrië, Tunesië, de Spaanse indignados enz enz… want het gaat al lang niet meer over specifieke ondemocratische regimes die wankelen. Het lijkt wel dat de huidige elites zich wat te erg veriijkt hebben en dat de sociale verschillen overal te groot worden. Het klassieke voorbeeld van klassetegenstellingen…en de klassieke reactie op de protesten…allemaal communisten en anarchisten! En toch een symbolische plaats : Rothschild Boulevard
http://www.haaretz.com/print-edition/news/
The middle-class anarchists of the tent city revolution
No one knows what to make of the tent protest - which is exactly where its strength lies; its power is in its oddly sharpened innocence, its excess of intuition and inspiration and its lack of polish.
By Bradley Burston Tags: Benjamin Netanyahu Israel housing protest Israel protest Israel strike
Just last week, when a tent city suddenly snowballed the length of Israel's most prestigious boulevard in protest of the lack of affordable housing, Likud lawmaker Ofir Akunis, a former spokesman and adviser for Benjamin Netanyahu, took to state radio to elucidate a government response.
"Part of the protest going on at the moment on Rothschild Boulevard is being driven by a gang of anarchists," the Likud member said, claiming the protesters came from "the adjacent Ahad Ha'am Street, where, as you know, the main branch of the Communist Party is located
It took tens of thousands of people filling Tel Aviv's streets Saturday night, people from all over Israel, from all walks of life, from across the political spectrum, for the government to see theiranarchists forwhat they really are -the middle class - and to realize just how revolutionary all of this is. It took all of them for the government to realize that they had a revolution where they least expected it, when and where they were least prepared for it, led by middle-class young adults that seemed the least likely to ever raise a cry.
You'd expect an Israeli government to know how to deal with a revolution. After all, the story of Israel is a clash of revolutionary movements, the sum total of which is the cabinet table. Every political party was once a revolutionary movement, from the Revisionists that gave birth to the Likud, to the Soviet Jewry movement which spawned Yisrael Beiteinu, to the Sephardi revolution called Shas.
But revolutions get old. Their fire goes out, and with it, their memory. This is what their leaders forget:
When a revolution is born, it is born messy. It erupts hoarse and rough-edged and faltering. Its hunger may not have direction. When a revolution begins to move under its own power, it doesn't play by the rules. It's one of the ways you can know that it's for real. And it's one of the reasons why this one may be so difficult to contain.
No one knows what to make of the tent protest - which is exactly where its strength lies. It does not fit into any Israeli pigeon hole. It leaves experts guessing. Its power is in its oddly sharpened innocence, its excess of intuition and inspiration and its lack of polish.
This revolution is ostensibly about affordable housing. However, it is about much, much more than that. It's about whether people can actually live in a place like this.
These are people– not people as Jews or as Arabs, not people as fundamentalists or secular, gay or straight, right or left – just people. These are people who as individuals need to live somewhere, have a chance to work, have a chance to get to work, and send children to decent schools.
These are people like students and social workers and doctors who are being worked to death. These are people whom others may call children of privilege, but whose future is, in fact, dimming – turning them into the kind of people who make revolutions.
This revolution is not about the existential threat to Israelis posed by Iran or Hamas. It is about the existential threat to Israelis posed by Israel.
This revolution, not even two weeks old, has already made new rules. You know Israeli politics? You don't know this revolution. This is not mean. This is not pre-packaged and machined. This is, thus far, not a circling drain of bottomless rage, that is to say, it is not one tribe set against another.
This revolution has made even revolutionaries uneasy. It is, thus far, a revolution of humor and heart, of openness and – are you sitting down – respect for differing opinions.
In standard Israeli terms, the chants are far too general to be taken seriously ("The people demand social justice"). Some of the placards are too Yippie-like for dour radicals ("My message is too complex for this sign").
From an Israeli standpoint, the most radical act of this newborn revolution has already taken place. In a country where, whether on serious television roundtables or the Knesset floor, discourse is defined as everyone screaming simultaneously, the "Tent People" have adopted a system that sanctifies listening and respect.
When a speaker is addressing the group, crowd members respond not with interjection but with sign language – raised, fluttering hands signify agreement, crossed fists show disapproval, and a rolling of both hands means the speaker is going on and on without making a point.
Akunis' implication, that the protest was a transient provocation by marginal troublemakers, underscored the government's early dismissal of the protest as of no consequence.
The assumption, of course, had long been that if the protest is not about the Palestinian-Israeli conflict, no one will care. If it is about housing or health care, education, or transportation or food prices or employment – and especially, if it is about all of them - no blood will boil, no public outcry will be heard. The business of government, which is business as usual, will proceed.
But something in the tables has started to turn. Welfare and Social Services Minister Moshe Kahlon has indicated that the government plans to unveil a far-reaching new housing plan in a matter of days. Netanyahu on Sunday dressed down his cabinet for inaction on new ideas to solve the housing crunch. And the prime minister has come under pressure to replace Finance Minister Yuval Steinitz over the issue, possibly with Kahlon.
There is little question that the government hopes that the protest will soon wither. But there is no question that the government must now take it seriously.
For Netanyahu and the present coalition, the most dangerous part of this revolution is that its goal is not to topple the government, but to spur the government to do what it was put there to do – see to the most basic, most crucial needs of ordinary people.
02-08-2011 om 08:53 geschreven door Vorser-Raadgever
0 1 2 3 4 5 - Gemiddelde waardering: 0/5 - (0 Stemmen)
Categorie:Een uitgesproken "Grr#!!♪♫@||#♫♪☻"-Kitokojungle-Opinie !!


Betaalde sex om je studie te betalen...???
Als we blijven afglijden naar Amerikaanse toestanden door het nieuw-rechts gelul te geloven dat belastingen moeten verminderen en de rijken minder moeten betalen omdat ze waarschijnlijk ergens op één of andere manier behoren tot een "uitverkoren" superelite waaraan niet mag geraakt worden dan kom je tot hallucinante situaties. We weten nu dat er ook bij ons zulke partijen bestaan die de ideeën van nieuw-rechts verkondigen. De recente crisis in de USA waar de zogenaamde Tea-party haar slag thuishaalde door geen belastingsverhoging toe te staan op de allerhoogste inkomens en draconische besparingen zal teweegbrengen bewijst nogmaals dat er grote groepen bestaan die absoluuut niet willen geloven in een "algemeen belang". Enkel het individueel belang telt. Voor rijken en hun kinderen heeft dat natuurlijk weinig nefaste gevolgen maar minder begoeden betalen hiervoor de volle pond. Zeker de jongere generaties die niet beschikken over de peoen van mama en papa. Hieronder een mooi artikel over de gevolgen van deze idiote ideologie. Misschien moeten sommigen er eens goed over nadenken of dit het soort toekomst is dat ze willen voor hun kinderen en kleinkinderen die willen studeren en of ze terugwillen naar het zogenaamde "humanitair paternalisme van rijke vetzakskes"…Prettige lectuur…
http://www.huffingtonpost.com/2011/07/29/seeking-arrangement-college-students_n_913373.html?page=1
NEW YORK -- On a Sunday morning in late May, Taylor left her Harlem apartment and boarded a train for Greenwich, Conn. She planned on spending the day with a man she had met online, but not in person.
Taylor, a 22-year-old student at Hunter College, had confided in her roommate about the trip and they agreed to swap text messages during the day to make sure she was safe.
Once in Greenwich, a man who appeared significantly older than his advertised age of 42 greeted Taylor at the train station and then drove her to the largest house she had ever seen. He changed into his swimming trunks, she put on a skimpy bathing suit, and then, by the side of his pool, she rubbed sunscreen into the folds of his sagging back -- bracing herself to endure an afternoon of sex with someone she suspected was actually about 30 years her senior.
Taylor doubted that her client could relate to someone who had grown up black and poor in the South Bronx. While he summered on Martha's Vineyard, she'd likely pass another July and August working retail in Times Square.
A love match it wasn't. But then again, this was no ordinary date.
A month prior, faced with about $15,000 in unpaid tuition and overdue bills, Taylor and her roommate typed "tuition," "debt," and "money for school" into Google. A website called SeekingArrangement.com popped up. Intrigued by the promise of what the site billed as a "college tuition sugar daddy," Taylor created a "sugar baby" profile and eventually connected with the man from Greenwich. ("Taylor" is the pseudonym she uses with men she meets online. Neither she nor any of the other women interviewed for this article permitted their real names be used.)
In her profile on the site, Taylor describes herself as "a full-time college student studying psychology and looking to meet someone to help pay the bills." Photos on the site show her in revealing outfits, a mane of caramel-colored hair framing her face. But unlike other dating sites, where a user might also list preferred hobbies or desired traits, Taylor instead indicates preferences for a "sugar daddy" and an "arrangement" in the range of $1,000 to $3,000 a month.
Story continues below
Saddled with piles of student debt and a job-scarce, lackluster economy, current college students and recent graduates are selling themselves to pursue a diploma or pay down their loans. An increasing number, according to the the owners of websites that broker such hook-ups, have taken to the web in search of online suitors or wealthy benefactors who, in exchange for sex, companionship, or both, might help with the bills.
The past few years have taken an especially brutal toll on the plans and expectations of 20-somethings. As unemployment rates tick steadily higher, starting salaries have plummeted. Meanwhile, according to Jeffrey Jensen Arnett, a professor of psychology at Clark University, about 85 percent of the class of 2011 will likely move back in with their parents during some period of their post-college years, compared with 40 percent a decade ago.
Besides moving back home, many 20-somethings are beginning their adult lives shouldering substantial amounts of student loan debt. According to Mark Kantrowitz, who publishes the financial aid websites Fastweb.com and Finaid.org, while the average 2011 graduate finished school with about $27,200 in debt, many are straining to pay off significantly greater loans.
Enter the sugar daddy, sugar baby phenomenon. This particular dynamic preceded the economic meltdown, of course. Rich guys well past their prime have been plunking down money for thousands of years in search of a tryst or something more with women half their age -- and women, willingly or not, have made themselves available. With the whole process going digital, women passing through a system of higher education that fosters indebtedness are using the anonymity of the web to sell their wares and pay down their college loans.
"Over the past few years, the number of college students using our site has exploded," says Brandon Wade, the 41-year-old founder of Seeking Arrangement. Of the site's approximately 800,000 members, Wade estimates that 35 percent are students. "College students are one of the biggest segments of our sugar babies and the numbers are growing all the time."
Wade identifies clients who might be students on his site by a .edu email address, which the site verifies before it will allow a profile to become active. Currently, 82,510 profiles on the site contain one or more of the following keywords: school, college, university, money for school, student debt, college debt, tuition or college expenses. Wade says 110,126 women and 25,363 men list "student" as their occupation.
Wade rewards students who use a .edu email address to register on Seeking Arrangement by automatically upgrading their free, basic membership to a premium membership, allowing them to send unlimited free messages and granting them exclusive access to the site's cadre of VIP sugar daddies. The site also includes a complimentary stamp on sudent profiles, certifying them as a "college sugar baby."
Wade sees his company as providing a unique service, a chance for "men and women living through tough economic times to afford college." He bristles at the notion that he's merely running a thinly veiled, digital bordello, choosing instead to describe his site as one that facilitates "mutually beneficial relationships."
Taylor doesn't explicitly refer to what she was doing in Greenwich as prostitution, but she now allows that her primary motivation was, indeed, money. She and her host ended up in his bedroom, where he peeled off her bikini.
"I just wanted to get it over and done with as quickly as possible," recalls Taylor, forcing out a nervous smile. "I just wanted to get out of that situation as safely as possible, pay off my debt, and move on."
While she and her host hadn't agreed to a set amount of money, on the drive back to the train station in Greenwich he handed her $350 in cash. She pocketed the envelope, seeing it as decent money for half a day's work. But once on the train and no longer worried for her safety, she started to agonize over what she had just done.
"I never thought it would come to this. I got on the train and I felt dirty. I mean, I had just gotten money for having sex," says Taylor, who never heard from the guy in Greenwich again. "I guess I accomplished what I needed to do. I needed the money for school. I just did what needed to be done."
And she's still doing what needs to be done. With tuition due in September to pay for her last semester of college, Taylor's back on the hunt for other, more lucrative online hookups.
WHO ARE THESE GUYS?
"It's a very expensive job," says Jack, a 70-year-old sugar daddy, who describes himself as a "humanitarian" interested in helping young women in financial need. Jack isn't the name that appears on his American Express black card, but an identity he uses when shopping online for companionship and sex.
Jack says he meets up twice a week with a young woman from Seeking Arrangement. He typically forks over about $500 a night -- and that's not including lavish dinners at Daniel or shopping excursions on Madison Avenue.
"Unlike a traditional escort service, I was surprised to find such an educated, smart population," says Jack, during cocktail hour recently at the Ritz-Carlton in Manhattan. He said he lives next door in a penthouse apartment overlooking Central Park South and pays $22,000 a month in rent.
In his profile on Seeking Arrangement, Jack describes himself as a 67-year-old with a bachelor's degree. Prior to retiring, the divorced Charleston, S.C., native says he founded four financial services companies. But after taking a big hit in the financial crisis and being forced to downsize, Jack says he had to part ways with his private jet due to what he describes as "reduced circumstances." On the site, he lists his annual income as $1 million and his net worth as something between $50 and $100 million.
While sugar babies can create profiles on Seeking Arrangement free of charge and a regular sugar daddy membership costs $50 each month, Jack pays $2,400 a year to belong to the Diamond Club. For a sugar daddy willing to pay up, the site says it verifies his identity, annual income, and net worth and then ensures his profile gets the most traction by continually allowing it to pop up in the top tier of search results.
Educated, debt-ridden 20-somethings happen to be an age demographic that intersects nicely with Jack's preferences. "I only go out with girls 25 and under," says Jack, whose thick head of white hair and bushy eyebrows form a halo around a red, flushed face. "But I can't walk into a bar and go up to a 25-year-old. They'd think I'm a pervert. So, this is how I go about meeting them."
As he continues, he repeatedly glances over his shoulder to make sure no one is listening.
"Most of these young women have debt from school," says Jack, who finds most young women also carry an average of $8,000 in credit-card debt. "I guess I like the college girls more because I think of their student debt as good debt. At least it seems like I'm helping them out, like I'm helping them to get a better life."
"By the way, how old are you?" he asks, inching closer.
"Older than 25," I respond.
Wade, who started Seeking Arrangement back in 2006, can easily identify with the Jacks of the world. He created the site for fellow high-net-worth individuals who "possess high standards but don't have a lot of time to date the traditional way."
Wade, whose legal name is Brandon Wey, says he changed his name to better appeal to his clientele. "They're more familiar with Hugh Hefner than with some Asian guy from Singapore," he explains. Wade got the idea for Seeking Arrangement more than 20 years ago, while in college at the Massachusetts Institute of Technology.
Watching from the sidelines as his beautiful dorm mates pursued significantly older, moneyed men, Wade fantasized about someday becoming one such man. After business school at MIT and stints at General Electric and Microsoft, Wade dabbled in various start-ups before finally creating his own.
Awkward and shy, he started Seeking Arrangement in part because of his own inability to attract younger women. "To get the attention of the girl I really wanted to meet, I was kind of at the mercy of the statistics of traditional dating sites. I'd write hundreds of emails and only get one or two replies," says Wade, who is now divorced. He says married men account for at least 40 percent of the site's sugar daddies. Sugar babies outnumber sugar daddies by a ratio of nearly 10 to 1. Wade declined to disclose how much money he makes from the site. With more than 115,000 sugar daddies averaging $50 a month in membership fees, and some paying more to belong to the exclusive Diamond Club, it's safe to assume Wade's investment has more than paid off -- and that's not even including advertising revenue.
Debt-strapped college graduates weren't included in his original business plan. But once the recession hit and more and more students were among the growing list of new site users, Wade began to target them. The company, which is headquartered in Las Vegas, now places strategic pop-up ads that appear whenever someone types "tuition help" or "financial aid" into a search engine. And over the past five years, Wade says he's seen a 350 percent increase in college sugar baby membership -- from 38,303 college sugar babies in 2007 to 179,906 college sugar babies by July of this year.
At The Huffington Post's request, Seeking Arrangement listed the top 20 universities attended by sugar babies on the site. They compiled the list according to the number of sugar babies who registered using their .edu email addresses or listed schools' names on their profiles. New York University tops the list with 498 sugar babies, while UCLA comes in at No. 8 with 253, and Harvard University ranks at No. 9 with 231. The University of California at Berkeley ranks at No. 13 with 193, the University of Southern California ranks at No. 15 with 183, and Tulane University ranks at No. 20 with 163 college sugar babies.
Seeking Arrangement is hardly the only website with a business model that revolves around the promotion of sugar daddy and sugar baby relationships. More than half a dozen websites advertise such services.
For instance, SeekingTuition.com offers college students "who need that special education from wealthy benefactors. Find that special someone to help you with books, dorm, rent or tuition today!" Meanwhile, SugarDaddyMeet.com defines a sugar baby as an "attractive and young woman. Beautiful, intelligent, and classy college students, aspiring actresses or models."
While more conventional dating site Match.com claims 20 million members and OkCupid.com claims 3.5 million members, "sugar websites" generally contend with more modest, though growing, user bases. According to online dating entrepreneur Noel Biderman, unlike conventional dating sites, "arrangement-seeking" websites are the only ones where women consistently outnumber men. Biderman says the lone exception to this rule is eHarmony.com, where far fewer men ultimately complete its lengthy, required questionnaire.
Biderman, the 39-year-old founder and CEO of Avid Life Media, runs a number of arrangement-seeking sites. He's also the creator of AshleyMadison.com, which is a website for married people looking to have affairs.
Currently, Avid Life Media operates two websites that promote what the company calls "mutually beneficial relationships." Over the past year in particular, Biderman says he's seen college-educated women signing up in droves.
On one such site, EstablishedMen.com, Biderman estimates that 47 percent of its 1.3 million members are women currently enrolled in college. And on ArrangementSeekers.com, he says 31 percent of its 387,000 members are female college students.

Much like Seeking Arrangement's Google ads, Biderman advertises his arrangement-seeking websites on MTV and VH1, since both television stations appeal to the demographic he covets.
After sampling the profiles of some of the women on his sites, Biderman concludes their debt, combined with a weak economy, has many clamoring for a sugar daddy to call their own. Their search makes sense to Biderman, who volunteers that, while now married, he would have made for an excellent sugar daddy in his younger days.
"Let's say you're a recent graduate, with $80,000 in debt and a job that pays $35,000 a year. It's tough to pay that amount of debt down, live in a decent city and still be able to socialize and do fun things. At some point, you'll have to start making major sacrifices," he says. "But what if all of a sudden, the only sacrifice is the age or success level of your boyfriend or some guy you occasionally hang out with? That becomes a real game-changer in how you get to live your life."
Biderman finds some women seek arrangements to help get them through a particularly difficult week or month, while others saddled with significantly more debt might search for a longer-term, more lucrative hookup. Either way, Biderman sees men wanting "young, vivacious arm candy while women want a guy who can take them out for a Michelin two-star dinner, take them on the trip of their dreams, or who knows, maybe they'll even find some guy to pay off their debt."
IS IT PROSTITUTION?
When Barb Brents, a professor of sociology at the University of Nevada, Las Vegas, conducts research in various legal brothels in the state, she finds women hailing from a variety of different backgrounds. "The women tend to be from working-class or middle-class backgrounds, but a good number are from upper-class families, too," she says. Brents often finds that women turn to sex work when, in their professional lives, they're unable to make ends meet.
Brents equated modern-day college students seeking online sugar daddies to a phenomenon among young, working women nearly a century ago. During the 1910s and 1920s, some young women who worked at minimum-wage jobs during the day would supplement their meager paychecks by meeting up with male suitors at night. They'd swap companionship and sex in exchange for either a clothing allowance or rent money. Such women, explains Brents, never referred to themselves as prostitutes.
"When people think about sex work, they think of a poor, drug-addicted woman living in the street with a pimp, down on their luck," says Brents, who co-authored "The State of Sex: Tourism, Sex and Sin in the New American Heartland." "In reality, the culture is exceedingly diverse and college students using these sites are but another example of this kind of diversity."
With the exception of women who consider sex work their profession, Brents finds that nearly all the women she encounters in her research describe it as a temporary, part-time, stopgap kind of measure.
"These college women didn't see themselves as sex workers, but women doing straight-up prostitution often don't see themselves that way either," says Brents. "Drawing that line and making that distinction may be necessary psychologically, but in material facts it's quite a blurry line
"I was thinking about going on Match but I needed help financially," says a 25-year-old student at a trade school in New York. When meeting men online, she sometimes goes by the name of Suzanne. "I guess what finally pushed me over the edge was that I needed help to pay off my loans from school."
Earlier this spring, after Suzanne got fired from her job as a waitress at a diner on the Upper East Side, a girlfriend suggested she create a profile on Seeking Arrangement. Suzanne had grown desperate after falling behind on rent. She also needed to come up with $3,000 for a trimester's worth of paralegal classes.
Suzanne already has an associate's degree in elementary education from a community college in New Jersey. Unable to find a job as a teacher's aide, she decided to enroll in paralegal classes at night. But after losing her job, the extra debt proved more than she could afford. She took out $10,000 in loans to pay for a year of school and promptly went on the hunt for a sugar daddy.
Over the past few months, Suzanne says she's gone on more than 40 dates with men from the site. She's not interested in getting wined and dined every single time. At a minimum, she hopes for at least a modicum of attraction. She's already turned down a man who weighed 400 pounds, as well as the advances of countless married men. Though desperate, Suzanne says a homewrecker she is not.
Following numerous emails and chats on the phone, Suzanne generally schedules a first meeting with a man in a public place -- a crowded restaurant, cafe or bar.
After nearly giving up on finding an arrangement, Suzanne recently met a 39-year-old college professor from Dover, N.J. So far, the two have gone on three dates. They typically meet at his house, where he usually cooks her dinner. Afterwards, they have sex.
"After all the assholes I've met, this guy's a real gentleman," says Suzanne, during a break before class. "At the end of the night, he usually gives me $400 or $500 bucks. It's not bad money for a night." While the men typically pay per meeting, Suzanne is hoping to set up an ongoing hookup. Mostly, she doesn't want the men thinking she's only seeing dollar signs, pegged to when her rent or tuition money is due.
Story continues below
While she does not label herself a prostitute, Suzanne's not one to mince words: "If this isn't what prostitution is called, I don't know what is."
"Under the banner of sugar daddy and sugar baby arrangements, a lot of prostitution may be going on," says Ronald Weitzer, a professor of sociology at George Washington University, where he studies the sex industry.
Weitzer says arrangement websites operate lawfully since simply advertising for a sugar daddy or sugar baby is within the realm of legality. "The only illegal aspect would be if the individual receives some kind of direct payment or material compensation for sex."
Allen Lichtenstein, a private attorney in Las Vegas who specializes in first amendment issues, affirms that in order for an exchange to be classified as prostitution there has to be a clear "meeting of the minds" that the arrangement is a quid pro quo, or exchange of sex for money. Absent an immediate sex-for-pay exchange, the legal waters grow far murkier.
"One could even consider certain marriages where there are unequal financial resources to not be overly dissimilar," says Lichtenstein. "But any relationship that is an ongoing one that's not purely about sex but may have a sexual aspect to it, you can't really classify as prostitution. It would simply cover too much ground."
But Weitzer views more extended, involved relationships -- say, a monthly stipend or dinner and occasionally having sex -- as ways for both "college girls and sex workers to camouflage what's very likely prostitution."
Weitzer sees college women as particularly susceptible to entering such an arrangement, especially during times of economic distress. "I could easily see people who have been in college at an elite university, who are paying a lot of money and racking up a ton of debt -- perhaps law school or medical students -- being more attracted to something like this, rather than someone who went to a state school or someone with little or no debt."
Weitzer also sees a potential danger for young women getting sucked into making large sums of money and later finding it difficult to abandon such a lifestyle. "The more you make, the harder it becomes to transition away from," says Weitzer, "just like high-end sex workers anywhere."
DOUBLE LIVES AND SPLIT PERSONALITIES
A year ago, Dayanara started dating an older, married executive while working as a summer intern at an investment bank in New York. The relationship quickly blossomed into a sugar daddy relationship, with him sending her a monthly allowance of $5,000 when she returned to Florida International University in the fall. The two would meet up once every few weeks, for a night out in Miami or a romantic weekend in the Caribbean.
Dayanara, now 23, would set some of the money aside for school and living expenses, often sending the remainder home to her parents in Puerto Rico. Eventually, the relationship soured. And after graduating in May with $30,000 in student loan debt and another $10,000 in credit card debt, she grew increasingly desperate.
In May, Dayanara moved back to New York. Rather than look for a job on Wall Street, she began an elaborate online hunt for other hookups. She says she's now engaged in three separate sugar daddy relationships, in addition to working part time as a topless masseuse on the Lower East Side. On her profile on Seeking Arrangement, she describes herself as a M.B.A. student from Bahrain.
An entertainment industry executive she met on the site regularly gives her $2,500 for a night of dinner and sex. Meanwhile, she's paying off her debt and saving for her dream graduate school: a Ph.D. in finance from the London School of Economics.
Her biggest fear is that one of these days she'll run into one of the bankers from her former life. "The decision was a hard one to make because if I do this and get found out, I will never have a career in this industry again," says Dayanara, whose dark eyes and tan skin allow her pretend whichever fantasy her client desires, be it a Spanish, Indian or Middle Eastern mistress.
Six of the eight women interviewed for this article mentioned the longer-term psychological toll of pretending to be someone else. Double lives and dual identities are common for both the women and men involved in sugar relationships. Lately, when Dayanara catches her reflection in a storefront window, she says she sometimes doesn't know which version of herself is staring back.
To play it safe, Dayanara and most of the women generally tell one friend where they're going. In the case of Suzanne, neither her father, who works as an emergency room physician, nor her mother, who works as a registered nurse, knows about her new job. Both Suzanne and Dayanara also have to keep their work hidden from most of their friends, fearing the stigma associated with revealing their secret.
"Some people can have difficulty integrating those two lives. You're involved in both a secret world and a public world," says Weitzer. "This type of concealment can create a lot of stress for people involved in these types of relationships. The question becomes how well you can manage this cognitive dissonance."
Besides the stress, Weitzer mentions other challenges for the college student hoping to leave sex work behind and eventually assume a nine-to-five gig. Gaps on resumes notwithstanding, the difference in pay can come as quite a shock. "For someone who's been doing it for a while, it can be difficult to stop doing it and suddenly transition into a normal job or date men without as many resources."
As two enterprising anthropology undergraduates at George Washington University, Elizabeth Nistico and Samuel Schall tackled the phenomenon of sugar daddy culture for a recent school project. Schall studied young, gay sugar babies, and Nistico explored the straight scene. Of their study's 100 participants, more than half said the money they received financed their education. On average, the relationships lasted between three and four months.
Nistico found that some of the sugar babies used the excuse of the economic downturn for behavior she thinks they would still have otherwise condoned. "We concluded that people who say they have a sugar daddy to pay off their loans are people who would already contemplate being in that relationship if the economy was doing just fine," says Nistico, whose subjects frequently mentioned the recession, a bad economy or debt as motivating factors in their decisions.
Outside the U.S., a handful of scholars in the United Kingdom recently examined shifting patterns of sexual behavior among college students tied to rising amounts of debt. Ronald Roberts and Teela Sanders, two social science professors in the U.K., contend that a combination of rising tuition, increased debt, a culture of mass consumption and low-wage work are luring students to the sex industry in greater and greater numbers. They fear that as college costs continue to rise, more students will pursue sex work.
Roberts asked 315 college students at a university in London about their participation in sex work. The findings were stark. Nearly 17 percent said they would be willing to participate in the sex trade in order to pay for their education, while 11 percent indicated a willingness to work directly as escorts. A decade ago, only 3 percent answered in the affirmative. Today's respondents are far more likely to have peers who are working in the industry.
This past spring, two researchers at Berlin's Humboldt University reported somewhat similar findings in other parts of Europe. In Berlin, a city where prostitution is legal, they found that one in three university students would consider sex work as a viable means of financing their studies. Nearly 30 percent of students in Paris similarly responded in the affirmative. Finally, of the 3,200 Berlin students sampled, 30 percent of students working in the sex industry reported being in some amount of education-related debt.
"I attribute it to the rising cost of college and ease of loans, especially in an economy where the buying and selling of emotions and companionship is increasingly easy to afford," says Sanders, who teaches at the University of Leeds.
Roberts fears arrangement-seeking websites are but another invitation for rich men to abuse young, vulnerable women. "It's really the perfect storm of debt and a down economy, not to mention a generation of middle-class women coming of age who were raised to believed that their sexuality isn't something to be afraid of," says Roberts, a professor at Kingston University.
"I'M NOT A WHORE."
"I'm honestly surprised there aren't more college students doing this," says Jennifer, not blinking. She's a 23-year-old recent graduate of Sarah Lawrence College.
Fed up with young, unemployed men her own age, Jennifer recently began trawling for a sugar daddy to pay down about $20,000 in student loan debt. She also wouldn't mind a clothing allowance or rent money for her studio apartment in New York's East Village.
A week ago, she boarded a plane to Florida to spend the weekend with a 30-something banker she met on SugarDaddie.com. He told her his house was undergoing a renovation and instead drove her to a nearby hotel, where they spent the night together.
"Yeah, sure, he could have been a psycho, a killer," says Jennifer over breakfast. At nine o'clock in the morning, she's in a full face of makeup. On her profile she describes herself as a yoga teacher and personal trainer. "Barring rape or death, what's the worst thing that could happen to me?"
At the end of the weekend, the man handed her 10 crisp $100 bills. They next plan to rendezvous in Orlando in August.
Jennifer doesn't label what she's doing as prostitution. "I'm not a whore. Whores are paid by the hour, can have a high volume of clients in a given day, and it's based on money, not on who the individual actually is. There's no feeling involved and the entire interaction revolves around a sexual act," says Jennifer, who wears a $300 strapless dress purchased with money from her most recent conquest. The rest of the money, she says, went towards paying down her student loans.
"My situation is different in a number of different ways. First of all, I don't engage with a high volume of people, instead choosing one or two men I actually like spending time with and have decided to develop a friendship with them. And while sex is involved, the focus is on providing friendship. It's not only about getting paid."
Jennifer and many of the other young women realize the clock is ticking -- and it's not ticking in their favor. In these circles, youth and beauty reign supreme, with most men preferring the company of a sugar baby in their early-to-mid twenties.
"I realize I'm not going to have it forever," Jennifer says, brushing her blond, wavy hair off to one side. "While I've still got it, I'm going to milk it for all it's worth. I mean, maybe I'll get swept off my feet. Really, anything could happen."
Andrew Lenoir contributed reporting.
02-08-2011 om 08:25 geschreven door Vorser-Raadgever
0 1 2 3 4 5 - Gemiddelde waardering: 0/5 - (0 Stemmen)
Categorie:Een uitgesproken "Grr#!!♪♫@||#♫♪☻"-Kitokojungle-Opinie !!

01-08-2011

Terug naar Blankenberge...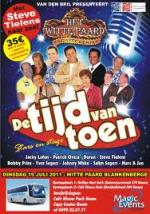 Het verblijf in Blankenberge hebben we overleefd en we zijn even terug in de werkelijkheid gestapt. Niet dat we erg enthousiast de realiteit terug omarmen. Intussen blijkt kindergekrijs in ons Vlaanderenland uitgeroepen tot milieuoverlast. Terwijl we dit schrijven raast hier een moto voorbij voortgestuwd door een aantal decibels waarmee hij in Francorchamps onmiddellijk wordt uitgesloten. We lazen evenneens de krachtdadige uitspraken van de enige kandidaat sossenvoorzitter Tobback II. Klinkt erg strijdvaardig maar we zien liever praktijkvoorbeelden. In Noorwegen gaat de sociaal-democratische partij er aardig op vooruit in de peilingen. Misschien moet Vlaams uiterst-debiel-rechts een aanslag overwegen op een kamp van animo. Nee, laat maar. In Syrië hebben ze een president die trouwens heel erg veel karaktertrekken gemeen lijkt te hebben met de Noorse flippo. Al diegenen die het niet eens zijn met zijn wereldbeeld worden afgeknald. Zou die vent ook even "krankzinnig" zijn dan die Noor?
Gelukkig zijn we toch maar mooi aan een wereldcrisis ontsnapt door het grote Amerikaanse compromis. Compromis? Hoe zo compromis? Dooeenvoudig bezuinigen op de sociale uitgaven en geen bal belastingen meer voor de rijken en de bedrijven....
Vandaag in de Morgen een uiterst lezenswaardige bijdrage:

http://www.demorgen.be/dm/nl/2461/De-Gedachte/article/detail/1299422/2011/08/01/Obama-spreekt-steeds-vaker-taal-van-Republikeinen.dhtml

Obama spreekt steeds vaker taal van Republikeinen
01/08/11, 07u06
Johan Depoortere stelt dat de schuldencrisis nu al een verliezer heeft: de Amerikanen die de magere steun van de overheid nodig hebben. Depoortere is gewezen VS-correspondent van de VRT.
De schuldencrisis in de Verenigde Staten is geen natuurramp zoals de tornado's en de winterstormen die met de regelmaat van een klok Amerika teisteren. Het is ook geen nieuw fenomeen, maar het gevolg van een door mensenhanden gemaakte economische politiek, begonnen met Ronald Reagan, voortgezet door Bill Clinton en nu enthousiast overgenomen door de eerste zwarte president, Barack Obama.
Franklin Delano Roosevelt drukte tegen een vijandige oppositie en een deel van zijn eigen Democratische achterban de New-Dealwetgeving door die de Amerikaanse werkende mensen een zekere bescherming bood tegen werkloosheid, ziekte en ouderdom. Roosevelt deed dat niet uit liefde voor de arbeidersklasse maar omdat de machtsverhoudingen in het voordeel waren van radicale vakbonden. Hij begreep dat toegevingen nodig waren om de essentie van het systeem in stand te houden. Hetzelfde kan worden gezegd van Lyndon B. Johnson die met zijn 'Great Society' armoede en racisme in Amerika uit de wereld wou helpen.
De sociale programma's van Roosevelt en Johnson waren niet gratis: ze werden gefinancierd door belastingen op de grote inkomens. Maar de rijkste Amerikanen hebben zich nooit met die stand van zaken verzoend. Ze gingen in de tegenaanval tegen wat ze 'socialisme' noemden en vanaf de jaren '80 boekten ze daarbij het ene succes na het andere. Het belastingaandeel van de rijkste Amerikanen en hun grote bedrijven, de corporations, is gestaag afgenomen. De federale regering kreeg het steeds moeilijker om de budgettaire gaten te vullen. Ronald Reagan en zijn opvolgers gaven de schuld daarvan niet aan de rijken maar aan de modale Amerikaan en de armen. De voornaamste slachtoffers van de 'saneringen' waren de sociale programma's die het leven van de gewone Amerikanen draaglijk maken. Dat we vandaag van een schuldencrisis spreken is daarvan het rechtstreekse gevolg.
Het Institute for Policy Studies illustreert deze trend met hallucinante cijfers. Als de rijkste gezinnen en de bedrijven die meer dan 1 miljoen dollar per jaar vangen evenveel belastingen zouden betalen als ze in 1961 deden dan zou de schatkist jaarlijks 716 miljard dollar aan bijkomende inkomsten hebben. Vaarwel schuldencrisis! De econoom Peter Diamond en Emmanuel Saez, een onderzoeker aan de Universiteit van Californië, hebben berekend dat de hoogste inkomens (de top 1 procent) jaarlijks gemiddeld 22,4 procent afdragen aan de belastingen. Ook als dat percentage zou verdubbelen, dan nog zouden de 1 procent rijkste Amerikanen dubbel zoveel verdienen als hun soortgenoten in 1970. Diamond en Saez berekenden ook dat de 400 rijkste Amerikanen een gemiddeld inkomen van 270,5 miljoen dollar per jaar genieten. Dezelfde top 400 moest het in 1970 omgerekend in dollars van 2008 met 'slechts' 13,3 miljoen stellen. De top 400 heeft met andere woorden in veertig jaar tijd zijn inkomen met 20 vermenigvuldigd. Maar in 1955 betaalde diezelfde groep 51,2 procent belastingen, in 2008 nog slechts 18,1 procent. De miljardair Warren Buffett betaalt minder belastingen dan zijn secretaresse, zegt hij zelf.
Afhankelijk van rijken
Dat alles is geen geheim en de verklaring is niet ver te zoeken. Elke Amerikaanse president is voor zijn verkiezing afhankelijk van de bijdragen van diezelfde rijke Amerikanen en hun bedrijven. Een 'onzichtbare primary', die van het grote geld, schift het deelnemersveld lang voor de echte verkiezingsstrijd begint. Barack Obama is op die regel geen uitzondering. In zijn campagne heeft Obama met succes de mythe verspreid van de miljoenen kleine donoren. In werkelijkheid kwam het gros van zijn campagnegeld van Wall Street, mediabedrijven, universiteiten en advocatenbureaus.
De zogenaamde ruk naar rechts van de president is dan ook fantasie. President Obama is op geen enkel moment de strijd aangegaan met hen die gezworen hebben het nu al zwakke systeem van sociale zekerheid in de VS uit de wereld te helpen. Wat hadden we anders verwacht van een president die in een opiniestuk in de aartsconservatieve Wall Street Journal "het vrijemarktkapitalisme de grootste kracht voor welvaartverspreiding ter wereld" noemde? Alleen de retoriek is veranderd: Obama spreekt nu steeds openlijker de taal van de Republikeinen en de vijanden van elk overheidsingrijpen. Door nu te beweren dat "we moeten besparen om de economie gezond te maken" maakt hij zich de woordvoerder van de meest reactionaire Republikeinen, zegt zelfs een kritische aanhanger van de president als de econoom en Nobelprijswinnaar Paul Krugman.
Het zou de bittere ironie van de geschiedenis zijn als een Democraat, en bovendien de eerste zwarte president, de droom van reactionair Amerika waar zou maken: de totale afbraak van de sociale programma's als de pensioenwetgeving (Social Security) en openbare gezondheidszorg voor ouderen en armen (Medicare en Medicaid). Maar wat ook de uitslag zal zijn van het compromis over de schuldencrisis, nu al staat vast wie de verliezers zijn: de miljoenen Amerikanen die voor het naakte bestaan afhankelijk zijn van de toch al magere steun van de overheid.
en als kers op de taart is er natuurlijk Belgiës trots...de première van de Amerikaanse smurfenfilm. In vergelijking met de realiteit lijken de smurfen inderdaad de vesrtandigste aardbewoners te zijn. In elk geval trekken wij ons nog een tijdje terug in Blankenberge. Misschien vinden we daar wel soelaas in de "revuetempel" Het Witte Paard...
01-08-2011 om 08:52 geschreven door Vorser-Raadgever
0 1 2 3 4 5 - Gemiddelde waardering: 0/5 - (0 Stemmen)
Categorie:Een uitgesproken "Grr#!!♪♫@||#♫♪☻"-Kitokojungle-Opinie !!

28-07-2011

Oproep aan Jean-Pierre, Siegfried en Benno
Zo beste lezertjes, deze formidabele doordachte toespraak van een groot Vlaemsch denker vat netjes samen hoe er dus gedacht et gepraat wordt in Vlaanderens rechtse intellectuele middens. Hoe positioneert men de hardwerkende en natuurlijk steeds perfecte Vlaming (tenzij hij links zou zijn) tegenover de "sandalendragende kutmarokkaantjes", welke stroming draagt in feite de verantwoordelijkheid voor het nationaal-socialisme in Duitsland, de sociaal-democratie natuurlijk, de beken Vlaamse intellectuele bekeerlingen zoals Rondas, Bracke en Bernhardt...
Nu we het daar toch over hebben over die stroom van bekeerlingen...we hadden toch eens graag wat commentaren gehoord van deze nieuwe zogenaamde bekeerlingen over hun nieuwe vrienden die hen zo graag koesteren omwille van hun deze keer wel correcte ideeën...Voor praatvarens als Rondas en Bracke moet dat toch niet meteen een probleem zijn om zeer klaar en duidelijk komen uit te leggen wat ze van zulke nette vrienden als deze Frans Crols denken? Of zien we het verkeerd als eminente leden van de linkse kerk?
Zeg ons wie je vrienden zijn en wij zeggen wie je bent. Ok een cliché en niet altijd waar maar dit is dan een gelegenheid om de "flou artistique" weg te nemen. Neen, we maken ons geen begoocheling over de impact van dit blogje. Ze kunnen het eens proberen rond het thema Islam en immigratie om hun persoonlijke stellingen zeer duidelijk uit te leggen op één of andere Vlaamse cultuurzender of liever nog vlak na de zoveelste heruitzending van een aflevering van De Kampioenen" als gans Vlaanderen kijkt en luistert....en zet de rest van het "Vlaemsche Ratpak" er ook maar bij. De Sanctorums, Stormes enz...we kijken er al naar uit op welke ideologische punten deze denkers verschillen van de Noorse flippo...en ze zullen wel afkomen met de theorie van vrijheid van meningsuiting maar uiteindelijk zullen ze weinig nuancering toevoegen aan de radicaliteit van de Noorse flippo of van één of andere extreme imam. Want extremisme valt in feite steeds terug op het scenario van een John Wayne-Western. Wij zijn de goeie helden met een witte hoed en de slechten dragen een zwarte hoed of hebben pluimen in hun haar...
en de volgende dagen doen we het wat rustiger aan want we gaan ook op trainingskamp ...in Blankenberge
28-07-2011 om 08:35 geschreven door Vorser-Raadgever
0 1 2 3 4 5 - Gemiddelde waardering: 5/5 - (1 Stemmen)
Categorie:Een uitgesproken "Grr#!!♪♫@||#♫♪☻"-Kitokojungle-Opinie !!


Frans Crols een groot-Russisch Vlaemsch-nationalist
Lees en proef de hieronder opgenomen toespraak van Vlaams denker en eminent spreker Frans Crols, lid van alles en nog wat dat idioot rechtse lulkoek verkoopt.
Eerst uitleggen wie Frans Crols is. Want gelijk welke van Pieperzele kan dwaze klap verkopen en dat via Internet als een nieuwe ideologie verspreiden. Deze Frans is echter andere koek. Het gaat hier om een rasechte "Vlaemsche intellektuweel" een groot denker en daar blinkt Vlaanderen wel erg in uit vooral als het gaat over dit soort rechtse "sotternijen". Begin al vast jullie Russisch te oefenen, beste lezertjes…
http://nl.wikipedia.org/wiki/Frans_Crols
Frans Crols
Uit Wikipedia, de vrije encyclopedie
Frans Crols (Turnhout, 24 december 1942) is een Vlaams journalist.
Hij volgde een opleiding tot licentiaat handels- en consulaire wetenschappen en was achtereenvolgens onderwijzer, kaderlid in Congo, redacteur bij de Gazet van Antwerpen en redacteur, redactiechef, hoofdredacteur en directeur van het financieel-economische weekblad Trends.
Als columnist neemt Frans Crols Vlaamsgezinde standpunten in. Hij is tevens lid van de denkgroep In de Warande die in november 2005 het Manifest voor een Zelfstandig Vlaanderen in Europa publiceerde.
Hij zorgde voor controverse toen hij als gastspreker op de IJzerwake in augustus 2009 stelde desnoods Brussel te laten vallen om Vlaamse onafhankelijkheid te bereiken.
Hij is kernlid van de Vlaams-republikeinse denkgroep Res Publica.
En dit moet wat geactualiseerd worden want onze Frans is inmiddels gepensioneerd directeur bij Trends maar blijft voorzitter van de adviesraad
Beminde gelovigen van de rechtse kerk
Dit is een gastartikel door Frans Crols, lid van de Academische Raad van LIBERA!. Plaatsing van een gastartikel op de Libera!-site betekent niet dat Libera! het op alle punten eens hoeft te zijn met de auteur(s).
Hieronder volgen stukken uit de toespraak van Frans Crols op het TeKoS-colloquium van 2 april jongstleden aan de Universiteit Antwerpen. De volledige tekst zal te lezen zijn in het nog te verschijnen extra nummer van TeKoS.
Beminde gelovigen van de rechtse kerk,
De trotskist en hoogleraar Jan Blommaert ontkent het licht van de zon in zijn essay "Links van de kerk" in Knack van 16 maart en op de webstek kifkif.be. Een boek over zijn verzinsel is op komst bij uitgever EPO, het gauchistische uitgeefhuis. Wat is het verzinsel? Het essay "Links van de kerk" weerlegt dat er een linkse kerk is en ontkent dat de progressieven jarenlang het debat over de multiculturele samenleving hebben gedomineerd. Neen, beminde gelovigen, het is rechts dat het debat over de multiculturele samenleving naar zijn hand heeft gezet; wij, conservatieven, rechtsen hebben het hoogste gekraaid, en kregen de meeste steun, over standpunten als Vlaanderen voor de Vlamingen, selectieve inwijking, voorrang voor de Europese Leitkultur. Blommaerts polemiek is van een haast Goebelliaanse gotspe. Of er een linkse kerk, een verzameling van linkse kapelletjes of een linkse oecumene is, is een kwestie van woorden, van semantiek. Feit is en blijft dat tot voor een korte tijd de vooruitstrevenden, zoals het apostelen van Gramsci past, ALLE, ALLE sleutelposities innamen in de media en daardoor ALLE debatten naar hun hand konden zetten. Ik denk aan de recente en schitterende essaybundel "De Islam" van Wim Van Rooy en Sam Van Rooy waar ik op terugkom. De Van Rooys hebben daarover sinds november 2010 interviews weggeven in de Nederlandse kwaliteitskranten, waren te gast in De Balie in Amsterdam, kwamen er mee op de Nederlandse televisie. In Vlaanderen dat geen linkse kerk, geen linkse censuur heeft volgens Jan Blommaert, is "De Islam" tot vandaag doodgezwegen door De Standaard (buiten een akkefietje van Mia Doornaert in haar column), De Morgen, Knack, de VRT, VTM en noem maar op.
Intellectueel is een sappig en heerlijk woord. Een intellectueel maakt deel uit van een intellocratie en daarin is het goed toeven: gekeken wordt in de huiskring van de ïntellocraat naar Canvas, geluisterd wordt naar Klara, gelezen wordt in De Morgen of Humo, en ver is men van de hufters die zich verlustigen aan pulp als Goedele, Familie, Thuis en Big Brother. Onder intellectuelen was het, zeker in Vlaanderen, tot voor kort mega-tof.
Iedereen dacht Politiek Correct en wie niet PC was bestond niet, verdiende verdelging door de malcontent dood te zwijgen, publicatierecht te ontnemen, een uitgever af te pakken, een professoraat of een mediajob te weigeren.
De heren en dames intellectuelen ankeren sedert mei '68 gemoedelijk en exclusief ter linkerzijde. Simpel. Een rechtse intellectueel is een contradictie, kan niet bestaan, heeft niks te vertellen. Johan Huizinga, Leo Strauss, C.S. Lewis, Ludwig Witgenstein,
Roger Scruton, Andreas Kinneging, Theodore Dalrymple, om slechts enkele behoudende, rechtse mensen op te sommen, missen geloofsbrieven in de ogen van de Politiek Correcten. Evenzeer als de mindere goden Pim Fortuyn, Martin Bosma, en recente bekeerlingen van links: Jean-Pierre Rondas, Wim van Rooy, Benno Barnard, Siegfried Bracke en we vergeten er. Het beekje van progressieve kameleons die rechts, centrum, conservatief vervellen wordt een riviertje.
Je moet van goeden huize zijn om de Deltastichting te kennen, Tekos te kennen, publieke intellectuelen te kennen als Luc Pauwels, Johan Sanctorum, Paul Belien, Koenraad Elst, de genoemde Van Rooy's (mensen met een linkse en loge-achtergrond). Het cordon sanitaire heeft op een haar na zijn antidemocratische muren niet meer kunnen optrekken rond de zelfverklaarde conservatief Bart De Wever. Dat is Vlaanderen, en dat is het effect van de onbestaande linkse kerk.
Nooit zal ik vergeten wat de Nederlandse socioloog en historicus, J.A.A. van Doorn bewees in zijn schitterende "Duits socialisme, het falen van de sociaal-democratie en de triomf van het nationaal-socialisme" (2007): het verraad van het Duitse volk door de klerken van de sociaal-democratie opende de deuren voor een variant van het socialisme, het nationaal-socialisme. Geert Wilders en Filip De Winter zouden niet bestaan, zonder het nuffige discours van de heren en dames van stand van links.
WIE ZIJN WIJ? Wat is onze identiteit?
Ik kijk naar u en mij, naar ons in de spiegel van kutmarokkaantjes in Brussel, van allochtone jongeren die meewerken aan de zender Kif. Zij noemen zich les Borromites, zeven jongens en vier meisjes en stappen rond met micro's en opnameapparatuur in het Brusselse Allochistan. De Vlaming is voor de jonge allochtoon in de eerste plaats "une victime", een slachtoffer, de "seut", de zwakkeling. Het is iemand die je voor je kar kunt spannen, bijvoorbeeld op school. Je kunt er geld van aftroggelen, hij is genereus en naïef. Een geïnterviewde zegt: "Een Vlaming? Dat is iemand die altijd het onderspit delft. "Quand ils passent dans Ie quartier, on les rackette". We geven die af en toe meppen, "des tartes" in het Frans, om de oren... De jongeren hebben het niet over taal. Een Flamand kan in hun ogen net zo goed een Franstalige Brusselaar zijn. Als hij maar "studieux" is, ijverig op school. Vlaming-zijn wordt door allochtonen geassocieerd met sociale status. Met rijkdom. Een Vlaming is geslaagd in het leven. "C'est quelqu'un qui fait les choses bien". Het levert de merkwaardige uitdrukking op "devenir un flamand", wat zoveel wil zeggen als: opklimmen op de sociale ladder. De Vlaming is gedisciplineerd, is op school met alles in orde, heeft altijd zijn vieruurtje bij, betaalt zijn busabonnement, eet met zijn familie op vaste uren. Enzovoort.
DAT ZIJN WIJ, en geef toe die kutmarokkanen zijn volleerde en slimme sandalendragende sociologen.
IK HEB HET ondanks de intelligente waarnemingen van de Brusselse allochtoontjes gehad met het multiculturele verhaal.
IK HEB HET gehad met het eensluidende ophemelen van alles wat de Verlichting ooit zou gebracht hebben, er zijn elementen in de anti-Verlichting, de anti-Lumières die een debat waard zijn.
IK HEB HET gehad met dat grote, bureaucratische, onwerkbare, leuterende Europa. Mijn hart en geest gaan naar de Nederlanden en een Rijnbond.
IK HEB HET gehad met de verwerping van de geopolitiek en nieuwere begrippen als geo-economie om mensen en klemtonen van honderd jaar geleden. Want geo-economie is voor Vlaanderen en Nederland een geopolitiek bindmiddel.
Een nieuwe Rijnbond. In snel tempo wordt duidelijk dat de Europese Unie splitst. Duitsland domineert het noorden, Frankrijk loopt hijgend het zuiden achterna. Vlaanderen moet uit economisch belang aansluiten bij de Rijnlanden.
Zelfs Paul Magnette (PS), la voix de son maître di Rupo, weet het. Hij ziet een verwantschap tussen België en Duitsland en sprak over toenadering. Die stelling gaat nog meer op voor Vlaanderen. Of er een grote of een kleine breuk komt door confederalisme of independentisme maakt voor dit thema niet uit: Vlaanderen dient kleur te bekennen en zich te openlijker dan ooit te wenden naar Duitsland. Dat is de economische en politieke motor van de Europese Unie, of wat er van zal overblijven als de zuidelijke leden verder kwakkelen. De berichten blijven eensluidend: Duitsland doet het prima. Frankrijk dat economisch tien jaar verloor, kijkt naar de oosterbuur. In 2000 bedroeg de Franse uitvoer 55% van de Duitse, vandaag 40%. Eurocommissaris voor Economie, Olli Rehn, bevestigde op 1 maart dat de noordelijke landen met een sterke exportsector, het nummer 1 is Duitsland, in 2011 sneller groeien dan de zuidelijke lidstaten. En dat is geen toeval, maar een constante door de Duitse noestheid en nuchterheid.
Dr. Dirk Rochtus, expert Duitsland, docent Diplomatieke Geschiedenis van de Lessius Hogeschool (Antwerpen), ex-beleidsmedewerker van Vlaams minister Geert Bourgeois (toen bevoegd voor het buitenlandbeleid, nu is Kris Peeters chef buitenland in zijn Vlaamse regering): "Jarenlang heb ik in Antwerpen het Centrum voor Duitslandkunde van de Lessius Hogeschool mee geleid. Dat is economisch en politiek belangrijk voor de haven en voor Vlaanderen. De economische temperatuur van Duitsland bepaalt voor een groot deel de economische temperatuur van Vlaanderen. Dan heb ik het nog niet over de specifieke verbindingen tussen de chemienijverheid van Vlaanderen en haar, dikwijls, Duitse moederbedrijven, en de auto-industrie. Duitsland zal in de toekomst belangrijker worden voor ons."
Rochtus pleit voor een meer open en gedurfde band tussen Vlaanderen en Duitsland. Vlaanderen is een goed partnerland met Nederland en Duitsland langs de delta van Schelde, Maas en Rijn en mits wij meer eigen beleid kunnen voeren hebben wij veel affiniteit met een gezonde euro, of neuro _ een noordelijke euro of DM-euro.
In de hoofden van de Europese leiders, en dat zijn niet de premiers van de kleine landen, wel van hun confraters van de grote landen, zit een onzichtbare grens. Die loopt langs de noordgrens van België en scheidt Nederland, Duitsland en de noordelijke EU van het zuiden. Dat houdt in, dat er een stille eensgezindheid is bij de hoogste Europese beslissers om Vlaanderen te blijven toewijzen aan Frankrijk. Parijs speelt enthousiast mee. België en Vlaanderen zijn Franse economische koloniën, ook in 2011. De Paribas BNP Fortis-affaire is de laatste bevestiging van deze trend.
Wie twijfelt moet enkel uit zijn boekenrek, of uit de bibliotheek, twee reeksen essays, samengebracht door Hans Brockmans, halen en doorbladeren: "Vlaanderen, Een Franse kolonie" (Davidsfonds, 1993) en "200 jaar filiaal, De Franse greep op de Vlaamse economie" (Davidsfonds, 1995). De eerste reactie van de Franstalige media en elite op die boeken was: "Dit is verwerpelijke ethno-economie". De sfeer draaide toen hun eigen Brusselse of Waalse voormannen door de Franse bazen bij het huisvuil werden gezet: burggraaf Davignon verpieterde tot een lakei van Parijs om zijn hachje te redden, Philippe Bodson verloor het gevecht om Tractebel uit de greep van Suez te houden. De situatie is er, zie onder meer het bancaire plaatje, niet op verbeterd.
Vlaanderen heeft talent om op het economische vlak de band aan te snoeren met Duitsland. Thomas Leysen (50), zoon van André Leysen, in de herfst voorzitter van KBC, en redder, met Karel Vinck, van Union Minière, kort nadien herdoopt tot Umicore, is een symbool van de relaties tussen Vlaanderen en Duitsland. Hij is onder meer Duitstalig van huis uit, beweegt bekwaam en met gezag in hoge Belgische en internationale zakelijke kringen, woont in Antwerpen, leidt het VBO tot april 2011, is bestuurder bij de Duitse bank Metzier en voorzitter van Corelio (De Standaard, Het Nieuwsblad, enz.). KBC heeft jarenlang KBC'tjes gemaakt of opgekocht in Midden-Europa. De blik naar het oosten zit ingesleten in de bankstrategie.
IK HEB HET gehad met de onwaarheden in Europa over de niet-westerse inwijking en de werkelijkheid van de islam.
IK HEB HET gehad met de onkunde, het onbegrip over het conservatisme in Vlaanderen.
Ik pleit voor politieke stappen: Fase 1 is Vlaamse onafhankelijkheid, Fase II is een Confederatie van de Lage Landen, Fase III is een Rijnbond van Duitsland, Nederland en Vlaanderen, en Fase IV is een archipel van substructuren à la een Rijnbond binnen een Europese Gemeenschap van de Atlantische Oceaan tot de Oeral.
Ik pleit om die fases intellectueel te ondersteunen door: klassieker middelbaar en hoger onderwijs, afremming en omkering van de niet-westerse immigratie en het herstel van een door christelijke en conservatieve idealen doordesemde Europese Leitkultur.
lezing aan het colloquium van de Deltastichting
Frans Crols
10-04-2011
28-07-2011 om 00:00 geschreven door Vorser-Raadgever
0 1 2 3 4 5 - Gemiddelde waardering: 2/5 - (1 Stemmen)
Categorie:Een uitgesproken "Grr#!!♪♫@||#♫♪☻"-Kitokojungle-Opinie !!

27-07-2011

Gevaarlijke onzin in Vlaanderen...
en we nodigen iedereen uit om eens wat commentaren te lezen in grote Vlaamse kranten om duidelijk te maken wat we bedoelen met "de geest van Jef Cognac". Als je na de gebeurtenissen in Noorwegen nog zulke dingen schrijft dan zou de advocaat van de Noorse flippo eveneens krankzinnigheid pleiten. Als je je menselijk gedrag moet enten op het gedrag van je Duitse herdershond als ideologische basis voor je paranoia, dan hoor je eigenlijk thuis in een instelling...
We stellen jullie ook voor aan collega-blogger en idioot eerste klas : http://www.bloggen.be/tafelspringer/ je moet daar maar even gaan surfen en bedenken dat dit blog nr 1 staat op de lijst van de politieke blogs in Vlaanderen...
Waar blijven ze toch zulke onzin halen? Waar halen ze hen vandaan dat de dader ooit lid is geweest van de Noorse arbeiderspartij?



En altijd maar dat woordje 'duiden' : elke gebeurtenis moet 'geduid' worden, ttz. voorzien van de ideologische kleur van de brenger vaN het nieuwsfeit. Ha Ja! Want de mensen zijn te stom om te zien en te begrijpen. Zelfs mijn Duitse Herders moeten niet 'geduid' worden als iemand aanbelt en binnenkomt op hun terrein : in en wildvreemde herkennen ze automatisch de vriend of de te wantrouwen bezoeker…

'Duiden' in mijn ogen is trachten te beïnvloeden. Als ik zeg 'Pak ze', dan is dat duiden. Ook als ik zeg 'Af' is dat duiden, want instinctmatig heeft het beest veel vroeger dan wijzelf de toestand doorzien. En…het zijn maar beestjes…..

In het geval 'Noorwegen' is de oorspronkelijke agressieve duiding tegen hun kop aan het slaan….Als we nog een paar maanden verder zullen zijn, zal wel blijken waarom juist de dader, die uit de 'Arbeiderspartij' komt, juist deze Partij en vooral haar toekomst wilde treffen…Hij is trouwens daarin voor zover gelukt, waant het zal nooit meer zijn zoals voorheen….

1 reactie uit Het Nieuwsblad (gedeeltelijk)
27-07-2011 om 08:42 geschreven door Vorser-Raadgever
0 1 2 3 4 5 - Gemiddelde waardering: 0/5 - (0 Stemmen)
Categorie:Een uitgesproken "Grr#!!♪♫@||#♫♪☻"-Kitokojungle-Opinie !!


de geest van Jef Cognac is terug!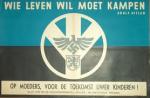 Voilà, zo hebben onze nieuwsgierige lezertjes kunnen kennismaken met de waanideeên van nieuwe Raspoetins die in sommige Vlaemsch-nationale en vooral erg belegen kringen als grote denkers worden binnengehaald. Misschien zullen de meesten onder onze lezertjes, behalve de Tanguykes dan, wel de bedenking koesteren dat niemand zulke idioten gelooft. Ha neen? Wel morgen leveren we jullie een mooi bewijs van het tegendeel en dan nog wel uit zeer onverdachte Vlaemsch-nationalistische hoek. Je weet wel uit de hoek waar men beweert het testament van onze "IJzerjongens" uit 1914-1918 in ere te houden en opkomt voor een Vlaemsche staat. We hebben zelf verschillende "IJzerjongens", Fronters en zelfs collaborateurs uit 40-45 "voor de goeie zaak" in onze kennissen- familiekring gehad. Mensen vol idealen, mensen die geloofden in rechten voor Vlamingen, mensen die in de bond voor vlaamse ambtenaren hebben moeten vechten tegen de franstalige vooroordelen over de Vlaamse collaboratie. Mensen die dus ook op bepaalde momenten verkeerde keuzes hebben gemaakt en die zich nadien heel pijnlijk bewust zijn geweest van die verkeerde keuzes. Maar nooit zou iemand van deze mensen de dwaze praat die nu door bepaalde Vlaemsch-nationalisten wordt verteld serieus hebben genomen. Morgen publiceren we zo een volledig idiote toespraak van enen niet volledig onbekende Frans Crols die beweert een intellectueel te zijn en hiervoor ook doorgaat. Want je ziet die man allerlei in allerlei kringen en verenigingen speeches komen geven. Als je vandaag in de kranten moet lezen dat de advokaat van de Noorse flippo nu reeds zonder medisch onderzoek beweert dat zijn cliënt krankzinnig en dus ontoerekeningsvatbaar is omdat - en we citeren -"hij denkt dat hij de enige is die begrijpt wat de waarheid is" en "mijn cliënt denkt dat hij een oorlog voert" dan vrezen we dat we meer dan de helft van de nieuw-rechtse Vlaemsch-nationalisten en neo-verdinaso's moeten interneren op basis van deze kenmerken. Als je merkt dat het "boer gansendoncksyndroom" dat niet meer is dan de alombekende parvenu-mentaliteit een bepaald soort "intellectuelen" doet bijeenklitten in kringen waar uiteindelijk nog slechts dwaas gewauwel wordt verteld dat echter gevaarlijke gevolgen kan hebben op jonge mensen die liever daden zien dan steriele debatten met cognac- en cointreauwalmen dan wordt je toch even stil. De oudsten onder ons zullen begrijpen wat het betekent wanneer we zeggen dat de geest van "Jef Cognac" weer uit de fles is. Jef Cognac, alias Jef Vandewiele had ook zijn gelijke niet in gewauwel en heeft veel jonge mensen zo zot gekregen dat ze hun leven hebben gegeven voor zinloze en valse idealen. Hij was niet alleen natuurlijk en hij was niet de laatste. Zijn erfgenamen zijn weer druk bezig...
en voor de jonkies onder onze lezertjes geven we graag wat duiding over "Jef Cognac" die ook "hogere studies" had gedaan wat hen nooit heeft belet om dwaasheden te verkondigen en wat zeker geen alibi mag zijn om alles klakkeloos te geloven wat zulke "orakels" zeggen.

in Wiki:


Jef van de Wiele
Uit Wikipedia, de vrije encyclopedie
Fredegardus Jacobus Josephus (Jef) van de Wiele (Deurne, 20 juli 1903 - Brugge, 4 september 1979) was een Vlaams nationaalsocialistisch activist. Tijdens de jaren 30 en 40 was hij hoofdredacteur van DeVlag en hij collaborareerde tijdens de Tweede Wereldoorlog met de nazi's.
Jef van de Wiele was de zoon van August van de Wiele, de burgemeester van Deurne (provincie Antwerpen). Hij promoveerde in 1936 in de Wijsbegeerte en Letteren. In datzelfde jaar werd hij hoofdredacteur van het tijdschrift DeVlag, onderdeel van de Deutsch-Vlämische Arbeitsgemeinschaft, kortweg DeVlag genoemd. Naast het hoofdredacteurschap trad Van de Wiele ook op als organisator van de Vlaams-Duitse Cultuurdagen waar Duitse en Vlaamse DeVlag-leden 'culturele informatie' uitwisselden.
Na de Duitse inval in Polen werden de activiteiten van DeVlag door de Belgische regering opgeschort. Toen België echter bezet werd door de Duitsers kon DeVlag weer van start. Omdat de meeste Vlaamse en Waalse fascisten door de Belgische regering naar Frankrijk waren gedeporteerd, maar dat met Van de Wiele niet het geval was, meldde Van de Wiele zich direct na de Belgische capitulatie bij de Duitsers en bood zijn diensten als collaborateur aan. Zeker het eerste jaar van de bezetting was DeVlag de belangrijkste collaborerende organisatie in Vlaanderen, omdat het VNV (Vlaamsch-Nationaal Verbond), nog enigszins twijfelde over collaboratie.
Omdat DeVlag geen politieke partij was, maar een culturele organisatie konden er ook VNV'ers tot DeVlag toetreden, hetgeen aanvankelijk maar mondjesmaat gebeurde.
Na de Duitse inval in de Sovjet-Unie in 1941 stond Van de Wiele vooraan om de Duitsers te helpen. Samen met ander DeVlag-aanhangers propageerde hij Vlaamse deelname in de Waffen-SS om aan het oostfront te strijden.
Jef van de Wiele van net als andere DeVlag-aanhangers voorstander van Vlaamse opname in het Derde Rijk.
Als hoofdredacteur van het tijdschrift DeVlag maakte hij zich schuldig aan antisemitisme. Hij citeerde vaak letterlijk de Duitse antisemieten Julius Streicher en Joseph Goebbels.
Op 30 augustus in 1944, toen de geallieerden de Belgische grens bereikten, riep Van de Wiele de leden van DeVlag op om naar Duitsland te vluchten. Samen met andere collaborateurs werd Van de Wiele lid van de Landsleiding een soort nationaalsocialistische Vlaamse regering in ballingschap.
Na de Duitse capitulatie (mei 1945) liet men Van de Wiele aanvankelijk ongemoeid. Van de Wiele werd privé-leraar voor de kinderen van een Duitse baron. In december 1945 veroordeelde een Belgische rechtbank Van de Wiele ter dood. In mei 1946 werd hij door de geallieerden van Duitsland naar België overgebracht. In november 1946 werd het vonnis omgezet in levenslange gevangenisstraf. In 1963 werd hij vrijgelaten en ging werken voor de vertaaldienst van een Duitse fabriek. Later leefde hij in Nederland, waar hij de aandacht trok door zijn contacten met de weduwe Rost van Tonningen. Op hoge leeftijd keerde hij naar België terug.
Jef van de Wiele overleed op 76-jarige leeftijd.

27-07-2011 om 08:23 geschreven door Vorser-Raadgever
0 1 2 3 4 5 - Gemiddelde waardering: 0/5 - (0 Stemmen)
Categorie:Een uitgesproken "Grr#!!♪♫@||#♫♪☻"-Kitokojungle-Opinie !!


"Bolsjeviek" Dugin en zijn grootse plannen deel 3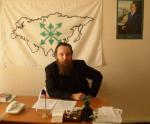 The Moscow-Tokyo Axis
The cornerstone of Dugin's approach to the Far East lies in the creation of a "Moscow-
Tokyo Axis." In relation to Japan, he emphasizes, "the principle of a common enemy [that is,
the United States]" will prove decisive (p. 234). As in the case of Germany, Japan is to be
offered an imperial Grand Bargain. Dugin recommends that the Kuriles be restored to Japan as
Kaliningrad is to be restored to Germany (p. 238). For future expansion purposes, Japan is to be
encouraged to impose "its own 'new order,' which it planned to carry out in the 1930's, in the
Pacific Ocean" (p. 277).
Another important ally of Eurasia-Russia, Dugin notes, will be India, which, like Japan,
will be invited to join Russia in efforts to contain and perhaps dismember China. The two
Koreas and Vietnam will also be invited to participate in this effort (p. 360). Mongolia is seen as
constituting "a strategic ally of Russia" and is to be directly absorbed into Eurasia-Russia. (p.
363).
Like the United States, the People's Republic of China is seen as constituting an
enormous danger for Eurasia-Russia. Once it rejected Mao's healthy path of "peasant
socialism," China set about instituting economic reforms which have been achieved "at the price
of a deep compromise with the West" (pp. 232-233). China, in Dugin's perverse view, verges
upon being an Atlanticist factotum.
At several points in his book, Dugin gives vent to a fear that China might at some time in
the future "undertake a desperate thrust to the North – into Kazakhstan and Eastern Siberia" (p.
172). In a section entitled (in English) "The Fall of China," Dugin directly warns: "China is the
most dangerous geopolitical neighbor of Russia to the South" (p. 359). China, he maintains, is a
danger to Russia both "as a geopolitical base for Atlanticism and by itself, as a country with
heightened demographic compactness in quest of 'no man's land'" (p. 360).
Because of the threat to Russia's vital geopolitical interests represented by China, Dugin
holds that the PRC must be dismantled. He underlines: "Tibet-Sinkiang-Mongolia-Manchuria
taken together comprise a security belt of Russia" (p. 363). Eurasia-Russia must seek at all costs
to promote "the territorial disintegration, splintering and the political and administrative partition
of the [Chinese] state" (p. 360). "Without Sinkiang and Tibet," he concludes, "the potential
geopolitical breakthrough of China into Kazakhstan and Siberia becomes impossible" (p. 362).
As "geopolitical compensation" for the loss of its northern regions, China, Dugin
recommends, should be offered development "in a southern direction – Indochina (except
Vietnam), the Philippines, Indonesia, Australia" (p. 363). These areas constitute China's
appropriate sphere of dominance.
It should be noted that in the lengthy postscript section appended to the 1999 version of
Foundations of Geopolitics, Dugin reaffirmed his belief in the need for Eurasia-Russia to effect a
dismembering of China (p. 781). In an interview given by Dugin in late July 2001, however, he
backed off slightly from this position – presumably in deference to Putin's stated position on
24
China – but only to a degree. He continued to insist that Russia's relations with Japan, Iran, and
India were more vital and significant than those with China.50
The Moscow-Teheran Axis
The most ambitious and complex part of Dugin's program concerns the South, where the
focal point is a Moscow-Teheran axis. "The idea of a continental Russian-Islamic alliance," he
writes, "lies at the foundation of anti-Atlanticist strategy… [T]his alliance is based on the
traditional character of Russian and Islamic civilization…" (p. 158). "On the whole," he
continues, "the entire Islamic zone represents a naturally friendly geopolitical reality in relation
to the Eurasian Empire, since the Islamic tradition … fully understands the spiritual
incompatibility of America and religion. The Atlanticists themselves see the Islamic world, on
the whole, as their potential opponent" (p. 239).
As the result of an especially broad Grand Alliance to be concluded with Iran, Eurasia-
Russia, Dugin maintains, will enjoy the prospect of realizing a centuries-old Russian dream and
finally reaching the "warm seas" of the Indian Ocean. "In relation to the South," he writes, "the
'geopolitical axis of history' [Russia] has only one imperative – geopolitical expansion to the
shores of the Indian Ocean" (p. 341). "Having received geopolitical access – in the first place,
naval bases – on the Iranian shores," he writes, "Eurasia will enjoy full security from the strategy
of the 'Anaconda ring'…" (p. 241). Eurasia-Russia and the Empire of Iran, he emphasizes, will
have "one and the same geopolitical tendency…" (p. 242).
As a consequence of this Grand Alliance, Eurasia-Russia, Dugin asserts, should be
prepared to divide up the imperial spoils with "the Islamic Empire in the South" (p. 239). After
asking the question "What is the Russian South?" Dugin answers that it includes "the Caucasus
[all of it]"; "the eastern and northern shores of the Caspian (the territories of Kazakhstan and
Turkmeniya)"; "Central Asia, including Kazakhstan, Uzbekistan, Kirgiziya and Tajikistan";
plus "Mongolia" (already discussed). Even these regions, he notes, should be seen "as zones of
further geopolitical expansion to the south and not as 'eternal borders of Russia'" (p. 343).
"Control over the Caucasus," Dugin notes at one point in the book, "opens … an exit to the
'warm seas'…" (p. 349).
The extensive stretch of territory lying to the south of the Russian Federation is, thus, to
be divvied up with a future Iranian Empire and, it emerges, with Armenia as well. "A special
geopolitical role," Dugin writes, "is played by Armenia, which is a traditional and reliable ally of
Russia in the Caucasus. Armenia will serve as a most important strategic base in the thwarting
of Turkish aggression to the north and to the east…" It is necessary, therefore, he maintains, to
create "the [subsidiary] axis Moscow-Erevan-Teheran" (p. 352). "The Armenians," Dugin
underlines with approval, "are an Aryan people … [like] the Iranians and the Kurds" (p. 243).
Azerbaijan represents one example of how the trio Eurasia-Russia, Iran, and Armenia
might choose to divide up the spoils. "If Azerbaijan," Dugin warns, "maintains its [present] pro-
Turkish orientation, then that 'country' will be split up among Iran, Russia and Armenia. Almost
the same holds true with regard to other regions of the Caucasus – Chechnya, Abkhaziya,
Dagestan, etc." (p. 243). "It makes sense," Dugin writes elsewhere, "to bind Azerbaijan to Iran"
(p. 352).
Dugin underlines that Kazakhstan will be integrated "into a common continental bloc
with Russia" (p. 354). Abkhaziya, too, will be tied "directly to Russia" (p. 351). A "united
Osetiya" might also, he speculates, be incorporated into Eurasia-Russia (p. 351). And as for the
remaining parts of Georgia? Dugin implies that what remains of this Orthodox Christian country
after Russia absorbs Abkhaziya and South Osetiya might be turned over to Iran as booty,
appropriate punishment, presumably, for its prickly independent course toward Russia in the
post-communist period.
A key reason for concluding a Grand Alliance with Iran, Dugin explains, is Russia's need
for a Muslim ally in its struggle against secular Turkey and "Islamic Saudi Arabia" with its
dangerous Wahhabism. Turkey, it emerges, is to be treated as harshly as the United States and
China. "It is important," Dugin writes, "to take into consideration the necessity of affixing to
Turkey the role of 'scapegoat' in this [Eurasian] project" (p. 244). Kurds, Armenians, and other
Turkish minorities are to be provoked into rebellion. There is a need, Dugin stresses, to create
"geopolitical shocks" within Turkey (p. 352). Like Azerbaijan, Dugin predicts, Turkey could in
the future be dismembered by Eurasia-Russia, Iran and Armenia. If, however, such a
dismemberment should not occur, then, like China, Turkey must be encouraged to expand
exclusively southward, "into the Arab world through Baghdad, Damascus, and Riyadh…" (p.
244).
Conclusion
In a moment of exultant imperial elan, Dugin revealingly trumpets at one point in his
book: "The battle for the world rule of [ethnic] Russians has not ended" (p. 213). It is necessary
to speak the unvarnished truth. An official advisor on geopolitics to the speaker of the Russian
State Duma is a dangerous Russian fascist. As has been noted, Dugin also enjoys reported close
ties to elements in the Presidential Administration, the secret services, the military, and the
parliament. While Dugin's influence should in no wise be exaggerated, it should also not be
understated. One is required to ask whether Russian fascism – a tendency which exhibits
contempt both for international borders and for international law – has a realistic chance of
emerging as the "new political thinking" in international affairs in Vladimir Putin's Russia. In
late 1998, one Russian academic, Andrei Tsygankov, appropriately warned that the discourse of
Dugin and of like-minded "Eurasians" is in reality "the discourse of war."51
Interviewed by a journalist from the army newspaper Krasnya zvezda in May of 2001,
Dugin patiently explained: "Eurasian space is the territory of Russia, the countries of the CIS
and a part of the adjacent territories to the West and to the South, where there is no clear-cut
geopolitical orientation. All of this comprises Eurasian strategic space broadly understood."52
The army reporter offered no objections to this quite mad schema.
Aleksandr Dugin's Foundations of Geopolitics, to sum up, represents a harsh and cynical
repudiation of the architecture of international relations which was laboriously erected following
the carnage of the Second World War and the emergence of nuclear weapons. With Dugin and
with his "system," one has returned, it seems, to something like the combustible inter-war period
and to something akin to the rise of fascism in Europe, with the lurid imperial fantasies of the
Duce and the Fuhrer and other fascist demagogues. Could, one wonders, a reversion to a
destructive past be the "dividend" which Russia and the West are to receive for having finally
and with enormous effort put an end to the Cold War?
Postscript—Aleksandr Dugin after 11 September 2001
In the period directly following the attacks upon the United States on 11 September 2001,
Dugin's political stock in Russia appeared at first to be as high as ever. Over the course of a
single week in late September, he was, for example, featured twice on the pages of the military
daily, Krasnaya zvezda.53 From September through December 2001, Dugin continued to benefit
from broad exposure in the Russian media. He exploited this situation to launch one assault after
another against what he considered to be deeply flawed policy decisions on the part of the
Russian leadership vis-à-vis the American military buildup in Afghanistan and, especially, on the
subject of the obtaining by the U.S. of basing rights in former Soviet Central Asia.
Comparing the attacks of 11 September to such key historical events as the assassination of
Archduke Ferdinand and the Nazi invasion of Czechoslovakia, Dugin decreed that the twentyfirst
century "has begun as an epoch in the hegemony of the U.S. in the world, as a mono-polar
world."54 In Dugin's perverse view, it was the United States government itself that was behind
the events of 11 September, events which had been unleashed to distract the American public
from the weak state of the country's economy. "Whoever was the author of the terror acts,"
Dugin commented to a Kazakhstani publication, "had to be a very serious structure, and only the
U.S. is that."55
By conducting an all-out assault on Islamic radicalism, the U.S., as Dugin saw it, had directly
endangered the Russian state, not to speak of his own cherished Eurasian project. As a result of
the assault by the U.S. on the Taliban, "the situation will be destabilized throughout the world
wherever there is an Islamic populace. In addition to Islamic states, this zone includes Eurasia,
Russia, and Europe…. Henceforth Russia must live in an infinitely less secure position… The
situation seems to me to be catastrophic."56
How should Russia have reacted to the vigorous American response to the events of 11
September? What Russia should have done, Dugin insisted, was to announce that it intended "to
preserve full neutrality" with regard to the conflict in Afghanistan and that it would remain true
to the "multi-polar model of the world." Russia should have come to immediate agreement
"with China, India, Iran and other Islamic countries concerning the elaboration of a single
strategy."57
What particularly exercised Dugin was the fact that recent polls suggested that the Russian
populace shared his ideas and not those of the Russian leadership. He cited the results of a
public opinion survey conducted by the All-Russian Center for the Study of Public Opinion
(VTsIOM) on 2-5 November 2001: 71% of respondents in that poll believed that Russia
belonged to a "'Eurasian' or Orthodox civilization" and that a Western path of development was
thus unsuitable for the country; only 13% of respondents deemed Russia to be "a part of Western
civilization."58
During the first three months of 2002, Dugin virtually disappeared from the pages of the
Russian press. Presidential disfavor may have been a factor behind this (temporary) change in
status. In mid-January 2002, Putin, during a state visit to Poland, affirmed unambiguously:
"Russia is a European country and not a Eurasian one, if one takes into account the cultural
criteria proposed by [the late] Academician Dmitrii Likhachev."59 These comments may have
been directed, inter alia, at Dugin and his followers.
The Founding of the "Eurasia" Political Party
By the spring of 2002, Dugin had managed to emerge from brief obscurity and to reclaim and
perhaps increase the level of political influence that he had enjoyed before the events of 11
September 2001. On 30 May 2002, the founding congress of the "Eurasia" Political Party,
headed by Dugin, was held in Moscow. At that time, the political-social movement "Eurasia"
was officially transformed into a political party of the same name. A total of 204 delegates
representing fifty-nine regions of the Russian Federation were in attendance. It was announced
at the congress that the new party, which was said to number 10,000 members nation-wide,
intended to compete for seats in the State Duma during the forthcoming December 2003
elections. It was apparently a perceived strong need to involve Dugin and his new party in the
Duma election effort that induced the Russian Presidential Administration to rescue them from
temporary obscurity.
Keynote addresses to the May 2002 congress were made by Dugin and by Talgat Tadzhuddin,
chairman of the Central Spiritual Administration of the Muslims of Russia and the European
Countries of the CIS. In his speech, Dugin underlined that his new party would be promoting
"scientific patriotism based on geopolitics." Among the goals of the new party were:
"immediately to set about transforming the CIS and the Eurasian Economic Community into a
'Eurasian Union'"; to oppose America-centric "globalism"; and the conjoining of the peoples
and religious confessions of Russia into a harmonious "Eurasia-wide nationalism."60
59 In Strana.ru (January 17, 2002).
27-07-2011 om 00:00 geschreven door Vorser-Raadgever
0 1 2 3 4 5 - Gemiddelde waardering: 0/5 - (0 Stemmen)
Categorie:Een uitgesproken "Grr#!!♪♫@||#♫♪☻"-Kitokojungle-Opinie !!

26-07-2011

Veel schoon volk...
Allez hop, ze zullen ons weer lezen bij de anti-terreur .
Gemerkt dat onze Noorse flippo namen citeerde (buiten die van zijn "kennis" Tanguy Veys) die we pas hebben vermeld rond dat zogenaamd kritisch denkende tijdschriftje Tekos, laureaat van "het gouden lampje" voor het vrije denken uitgereikt door een literair gezelschap aan de KUL?
Lees, geniet en gniffel…(moest het minder dramatisch zijn)
http://www.standaard.be/artikel/detail.aspx?artikelid=DMF20110725_016
Anders Breivik bereidde zijn operatie niet alleen op logistiek vlak goed voor, hij zorgde er ook voor dat de hele wereld zijn verhaal zou horen. Een vuistdik manifest geeft inzicht in het hoe en het waarom. Opvallend is dat ook ons land daarin meermaals aan bod komt. De Belgische antiterreurdiensten gaan het document nu grondig onderzoeken.
Meer dan 1.500 pagina's had Breivik nodig voor zijn manifest dat hij een 'Europese onafhankelijkheidsverklaring' voor het jaar 2083 noemt. Hij ondertekent het met het Engelse pseudoniem Andrew Berwick en verschillende van zijn 'titels' als Tempelier. Een dagboek met zijn maandenlange voorbereidingen eindigt met: 'Ik denk dat dit mijn laatste notitie is. Het is nu vrijdag, 22 juli, 12 uur 51.' Enkele uren later ontplofte zijn bom in Oslo.
Doelwitten en lid in ons land

Ook in België wilde Breivik liefst 10.807 politici, journalisten en dergelijke opruimen. Hij lijst ook doelwitten op in ons land: vier olieraffinaderijen in Antwerpen en de kerncentrales van Doel en Tihange.
Enkele Belgen krijgen ook een eervolle vermelding. Op de lijst met 'foute' partijen, staat alleen Vlaams Belang niet vermeld. En conservatieve publicisten als Paul Beliën en Koenraad Elst worden een paar keer geciteerd.

In het manifest is ook sprake van een anonieme Belg die medestichter is van de zogenaamde Tempeliersorde, waarvan Breivik naar eigen zeggen lid is. De oprichting van de orde vond plaats in Londen in april 2002, zo staat te lezen in het document. Er worden twaalf anonieme stichtende leden vermeld, met hun nationaliteit. Een van hen is een Belg, al kon die blijkbaar niet aanwezig zijn bij de stichting.

Eenzame wolf

Het manifest wordt nu door de Belgische antiterreurdiensten grondig onderzocht. 'We hebben hier kennis van genomen en zijn dit aan het opvolgen', bevestigde André Vandoren, directeur van OCAD (Orgaan voor de Coördinatie en de Analyse van de Dreiging).

In de figuur van Breivik is een groeiende bezorgdheid van terreurexperts wereldwijd werkelijkheid geworden. De angst voor de eenzame wolf: de terrorist die op eigen houtje opereert en pas de aandacht van de veiligheidsdiensten trekt wanneer het te laat is. 'Lone wolves zijn tegenwoordig het eerste gespreksonderwerp in contacten met internationale collega's', zegt Vandoren.

'We hebben immers verschillende aanslagen door individuele daders meegemaakt. Om dat in de toekomst te voorkomen, willen we deze lone wolves identificeren voor ze geweld plegen. OCAD werkt sinds twee en een half jaar op dit fenomeen. Het is een moeilijke opdracht, maar we doen er alles aan om beter zicht te krijgen op potentiële daders', klinkt het nog.
En zie:
TeKoS (Dutch: Teksten, Kommentaren en Studies) is a Belgian "Nieuw Rechts" (Nouvelle Droite) publication. It is published by the DeltaFoundation (Deltastichting).
As with other Nouvelle Droite publications, the themes in TeKoS are related to European culture, European nationalism, anti-egalitarianism and ecologism. The editor-in-chief since its founding in 1979 is Luc Pauwels.
co-editors:
· 1979: Hildegonde de Bois (until 1999), Marcel Deprins, Frans de Hoon (d. 1999), Paul Hendrik Leenaards (d. 1988), Karl van Marcke.
· 1982: N.E. de Leeuw, Janus Meerbosch
· 1985: Guy de Maertelaere
· 1989: Paul Janssen, Daan Goosen, Peter Logghe
· 1990: Erik Arckens (left 1999)
· 1991: Koenraad Logghe (until 2001)
· 1992: Koenraad Elst (until 1995)
· 1994: Dirk Bollen (until 2000), Kurt Ravyts (until 1999), Piet Jan Verstraete
· 1995: Jan Creve (until 2000), Joris Smits
· 1997: Frederik van Waeijenberge (until 2001)
· 1999: Erik Martens
· 2000: Jan Sergooris (until 2001), Frank Hensen, Arnout Collier
· 2001: Ingrid Berens, Wolfgang Goeminne, Marc Willems, Martine van der Heyden
En tegenwoordig zoekt hij ander gezelschap op :
Koenraad Elst
Uit Wikipedia, de vrije encyclopedie
Koenraad Elst (Leuven, 7 augustus 1959) is een Vlaamse wetenschapper. In die hoedanigheid schreef hij diverse boeken over India.
Elst groeide op in een rooms-katholieke familie en behaalde aan de Katholieke Universiteit Leuven zijn doctoraat. Hij studeerde wijsbegeerte, sinologie en oriëntalistiek. Hij geldt als een polyglot, hij beheerst het Nederlands, Engels, Frans, Duits en Hindi en daarnaast nog enkele talen.
Gedurende een verblijf aan de Hindoe Universiteit van Benares raakte hij geïnteresseerd in de problemen van het samenleven in India van bevolkingsgroepen met verschillende religieuze achtergronden. Elst schreef daarop een boek over het groeiende conflict tussen hindoes en moslims met betrekking tot een door beide religies geclaimde locatie in de plaats Ayodhya.[1] Het was zijn eerste boek over dit onderwerp.
Elst verwierf zich naam als columnist in diverse Belgische en Indiase kranten. Daarnaast bleef hij zich verdiepen in diverse aspecten van de etnische, religieuze en politieke constellatie van India. Hij interviewde een scala aan Indiase intellectuelen en Indiase religieuze leiders en promoveerde aan de Katholieke Universiteit Leuven op Hindoetva, een Indiase beweging die het hindoeïsme nieuw leven in wil blazen.
Elst schreef boeken en artikelen over multiculturalisme, taalpolitiek, geschiedenis van de Chinese oudheid, filosofie en de vergelijkende godsdienstwetenschap. Hij schreef ook over de vraag of India in de oudheid een invasie van Ariërs heeft ondergaan of dat deze Ariërs juist stammen uit het subcontinent. Deze kwestie staat bekend als de 'Aryan invasion debate'.
De in de buurt van Antwerpen woonachtige Elst geldt in India als een van de belangrijkste denkers over de Indiase cultuur. Daarnaast is Koenraad Elst ook nog sterk geïnteresseerd in directe democratie. In het kwartaalblad Secessie publiceerde hij verscheidene artikels over het democratisch referendum op volksinitiatief.
Hij is kernlid van de Vlaams-republikeinse denkgroep Res Publica.
Koenraad Elst heeft een wankele gezondheid. In de zomer van 2007 onderging hij te Antwerpen een harttransplantatie.
Het blad Secessie hebben we hier reeds behandeld in eerdere bijdragen en we zullen hier nog later op terug komen maar we kunnen eens kijken naar het hierboven eveneens geciteerde Res Publica:
http://nl.wikipedia.org/wiki/Res_Publica_(denkgroep)
en zie welk intellectueel gezelschap we daar terugvinden:
Res Publica (denkgroep)
Uit Wikipedia, de vrije encyclopedie
Res Publica is een Vlaamse denkgroep van politici, academici, intellectuelen en opiniemakers, opgericht in 2009, die ijveren voor Vlaamse onafhankelijkheid, los van de Belgische context.
De groep sluit aan bij andere Vlaamsgezinde denktanks zoals Pro Flandria en de Gravensteengroep, maar onderhoudt ook contacten met de drie zogenaamde "V-partijen": (Nieuw-Vlaamse Alliantie, Vlaams Belang en Lijst Dedecker). Politici van deze drie formaties zijn lid.
Kernleden van de groep zijn onder meer: filosoof Ludo Abicht, publicist Brecht Arnaert, sociaal-activist Julien Borremans, LDD-politicus Boudewijn Bouckaert, journalist Frans Crols, filosoof Koenraad Elst, journalist Mark Grammens, N-VA-politicus Jan Jambon, filosoof-publicist Johan Sanctorum, jurist Matthias Storme, Jef Turf en VB-politicus Bruno Valkeniers.
Toen ACV-vakbondsvoorzitter Luc Cortebeeck, in de aanloop van de Belgische federale verkiezingen van 13 juni 2010, advies gaf om niet op "Vlaamse zweeppartijen" te stemmen, publiceerde de groep een open protestbrief, mede ondertekend door kunstenaars zoals Jan Verheyen
Zo veel schoon volk ontroert ons…
Binnenkort mogen jullie van ons een kleine bijdrage verwachten over de grootse plannen van Frans Crols die netjes passen in het ideeêngoed van de hier uitgebreid voorgestelde Russische "bolsjeviek" Dugin. Raar maar waar. En voorwaar wij zeggen jullie dat Vlaanderen een grote toekomst wacht...Nog een klein beetje geduld..
26-07-2011 om 09:08 geschreven door Vorser-Raadgever
0 1 2 3 4 5 - Gemiddelde waardering: 0/5 - (0 Stemmen)
Categorie:Een uitgesproken "Grr#!!♪♫@||#♫♪☻"-Kitokojungle-Opinie !!


Tanguy Veys krijgt een mail
Ook Vlaams Belanger Tanguy Veys kreeg manifest Breivik
maandag 25 juli 2011 om 19u36
De extreemrechtse Anders Breivik stuurde net voor zijn moordende raid zijn manifest ook naar Vlaams Belanger Tanguy Veys.
Dat meldt Veys maandag zelf.

Hij heeft 'geen idee' waarom hij het document toegestuurd kreeg, maar zal het overmaken aan het gerecht. In aanloop naar zijn dubbelaanslag in Oslo heeft Breivik een vuistdik manifest bijeen geschreven over het doel van zijn 'missie'.
Werkstuk citeert Philip Dewinter
Het werkstuk citeert heel wat Europese politici, onder wie ook Vlaams Belang-kopstuk Philip Dewinter. Kern van Breiviks boodschap is de nood aan 'een preventieve oorlog tegen de marxistische/multiculturele regimes in Europa'.

Enige Vlaams Belanger in de lijst

Vrijdag om 14.09 uur viel het manifest ook bij Tangey Veys in de mailbox, nauwelijks enkele uren voor de ontploffing in het centrum van Oslo en de moorden op Utoya. Tussen Europese geadresseerden staan ook Belgische e-mailadressen, maar niemand anders van het Vlaams Belang, aldus Veys.

'Ik heb geen idee hoe die man aan mijn mailadres komt', verduidelijkt Veys aan Belga. 'Ik heb wel wat internationale contacten die publiceren over de islam, maar dat zijn zeker geen mensen die oproepen tot geweld.'

De citaten van Vlaams Belangers in het manifest van Breivik zijn 'op zichzelf correct weergegeven' maar worden 'tegen wil en dank' gelinkt aan terreur, betreurt Veys tot slot. (Belga/SD)



Beste Tanguy,

Het was wel erg attent van jou om onmiddellijk de politie ervan te verwittigen dat je een mail had ontvangen van die Noorse flippo. Enfin, je kon best zo reageren want anders stond de politie sowieso binnen de kortste aan je deur.
Toch eigenaardig dat die Noor je adres had. Waarschijnlijk had je hem ook één van je constructieve mailtjes gestuurd om hem vanuit je immense bezorgdheid in het nastreven van de absolute waarheid een aantal terechtwijzingen te formuleren over zijn "zuivere rasideeën" of over zijn tempeliersgezever.
We melden je toch, tot onze grote opluchting trouwens, dat wij GEEN Noorse mail hebben mogen openen op dit blogje. Nochtans verwijst dit blog naar Dogville, de film van Lars von Trier waar ook die flippo blijkbaar graag naar keek.
We hopen enkel dat we niet op de lijst van de tegen 2083 te elimineren sujetten staan, al vermoeden we dat we daartegen al lang onze pijp aan Maarten zullen hebben teruggegeven.
Toch blij voor jou, beste Tanguy, dat je zo veel leuke vrienden blijkt te hebben. Je bent nu nog meer een bekende Vlaming waar we terecht beschaamd mogen over zijn.

Met begripvolle groeten vanwege dit Marxistisch-Jihadistisch blogje
26-07-2011 om 08:40 geschreven door Vorser-Raadgever
0 1 2 3 4 5 - Gemiddelde waardering: 0/5 - (1 Stemmen)
Categorie:Een uitgesproken "Grr#!!♪♫@||#♫♪☻"-Kitokojungle-Opinie !!


"Bolsjeviek" Dugin en zijn grootse plannen deel 2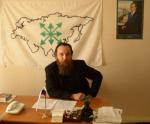 By the summer of 2001, Aleksandr Dugin, a neo-fascist ideologue, had managed to
approach the center of power in Moscow, having formed close ties with elements in the
Presidential Administration, the secret services, the Russian military, and the leadership of the
State Duma. In an interview with the Krasnoyarsk division of Ekho Moskvy Radio on July 25,
2001, Dugin, commenting on Putin's role at the recent G-8 meetings in Genoa, affirmed, "It is
my impression that in the international sphere Putin is splendidly realizing the Eurasian political
model."40 Following the September 11, 2001 terrorist incidents in New York City and
Washington, DC, Dugin's opinion was solicited by a major Russian newspaper, along with the
views of the secretary of the Russian Security Council, the speaker of the Federation Council and
various Duma faction leaders, which testifies to the perceived influence which Dugin was seen to
wield at that time in Russia.41
Several Russian journalists underscored that Dugin-style "Eurasianism" met a number of
political needs in Russia. A belief in the primacy of the rights of the individual over those of the
state, one journalist, Evgenii Ikhlov wrote, would result in the control of civil society over the
state. In Russia, by contrast, Ikhlov continued,
[O]ur new chief stratum are incapable of ruling under such a democracy… [T]hey stand
in need of an attractive foundation for another, non-democratic model. Here Eurasianism
extraordinarily fits the bill. It offers the following: an authoritarian-charismatic
(autocratic) model; selfless and ascetical serving of the regime as the highest form of
valor (the messianic great power syndrome); the agreement of ethnic and religious
minorities to play a subordinate role; and imperial xenophobia…"42
"What induces the regime to seek a new ideology in Eurasianism?" another journalist,
Dmitrii Radyshevskii, asked. And he answered:
Here [in Dugin-style Eurasianism] there are ideas which meet the psychological needs of
society: there is an alternative to the failed love affair with the West; there is the
[Russian] tradition of messianism; and there is the proximity of Asia… The regime
stands in need of a new ideology, but of a traditional one, 'integral and great.' All of this
is happily combined in Eurasianism…"43
The Geopolitics of Dugin's 1997 Book
Dugin's militant views on geopolitics, as expressed in his 1997 "textbook," will
presumably strike Western readers as both crude and mad, representing but a slight improvement
over, say, the ravings of Duma deputy speaker Vladimir Zhirinovskii. While Dugin's ideas and
prescriptions are indeed extreme, dangerous and repellent, it should be emphasized that they are
very much in the tradition of the writings of inter-war fascists and of adherents of the European
Nouvelle Droite. Historically speaking, fascist "thought" has more than once resulted in
explosive expansionism. It should be noted, moreover, that Dugin does not focus primarily upon
military means as a way of achieving Russian dominance over Eurasia; rather he advocates a
fairly sophisticated program of subversion, destabilization, and disinformation spearheaded by
the Russian special services, supported by a tough, hard-headed use of Russia's gas, oil, and
natural resource riches to pressure and bully other countries into bending to Russia's will. While
Dugin, apparently, does not in the least fear war, he would prefer to achieve his geopolitical
goals without resorting to it.
Drawing on the extensive twentieth century literature on geopolitics – and especially on
the inter-war German school of Karl Haushofer – Dugin posits a primordial, dualistic conflict
between "Atlanticism" (sea-faring states and civilizations, such as the United States and Britain)
and "Eurasianism" (land-based states and civilizations such as Eurasia-Russia).44 As Wayne
Allensworth has noted, once one penetrates below the surface of Dugin's seemingly rational and
scholarly language in Foundations of Geopolitics, one becomes aware that "Dugin's geopolitics
are mystical and occult in nature, the shape of world civilizations and the clashing vectors of
44 For a useful survey of the twentieth century Western geopolitical literature, see Geoffrey Parker, Western
Geopolitical Thought in the Twentieth Century (London: Croom Helm, 1985). Chapter five of Parker's book is
devoted to "German Geopolitik."
14
historical development being portrayed as shaped by unseen spiritual forces beyond man's
comprehension."45 In Dugin's treatise, as Allensworth underscores, the author has appropriated
almost wholesale "the idea" of Belgian geopolitician Jean Thiriart, who "recognized the
Russified Soviet Union as the final bastion of civilization in a Europe overrun by rootless
American consumerism." Thiriart had earlier advocated the formation of a new "Holy Alliance"
of the USSR and Europe aimed at constructing a "Euro-Soviet Empire," which would stretch
from Vladivostok to Dublin and would also need to expand to the south, "since it required a port
on the Indian Ocean."46
The Gorbachev Debacle
The Gorbachev years (1985-1991) represent, in the eyes of the author of Foundations of
Geopolitics, one of the most wrenching geopolitical defeats in the millennial history of Russia-
Eurasia-USSR. Beginning in 1989, it became clear that "no-one in the Soviet leadership was
capable of explaining the logic of traditional [Soviet] foreign policy and, as a result, there took
place the lightning-fast destruction of the gigantic Eurasian organism..." (p. 95).47 Unexpectedly,
the USSR "found itself in almost the same situation as postwar Germany – its world influence
reduced to nothing, its territory sharply diminished, its economy and social sphere reduced to
ruins" (p. 96).
The Soviet disaster of 1989-1991, like the earlier German one, resulted, Dugin contends,
from a failure of the country's leaders to heed the counsel of its geopoliticians. Hitler
disregarded the advice of Karl Haushofer and other specialists when he decided to invade the
Soviet Union in 1941. In similar fashion, a "certain secret department of the GRU" and other
voices had long been advocating a "Eurasian" course for the USSR, but their advice went
unheeded (p. 103).
As Dugin sees it, the "project" which Westernizing Russian reformers attempted to
implement during the Gorbachev and Yeltsin years has by now been fully discredited: "This
project denies such values as the people, the nation, history, geopolitical interests, social justice,
the religious factor, etc. In it, everything is constructed on the principle of maximal economic
effectiveness, on the primacy of the individual, on consumerism and the 'free market'" (p. 179).
The Atlanticists (and, especially, the United States), Dugin believes, consciously plotted
the downfall of the Warsaw Pact and the USSR. "The Heartland therefore is required to pay
back Sea Power in the same coin" (p. 367). The goal, as Dugin sees it, is to resuscitate and
reinvigorate Eurasia/Russia after the near-fatal geopolitical blows it absorbed in 1989-1991.
The current Russian Federation, which appeared in 1991 from under the rubble of the
USSR, is, Dugin emphasizes, not a full-fledged state but rather "a transitional formation in the
broad and dynamic global geopolitical process" (p. 183). The new states which have come into
existence on the space of the former Soviet Union also do not, with the sole exception of
Armenia, possess any markings of authentic statehood (p. 187). Rather they represent artificial,
ephemeral political constructs.
The ethnic Russian people, in contrast, are seen as "the bearers of a unique
civilization."48 Russians are a messianic people, who possess "universal, pan-human
significance" (p. 189). The Russian people, Dugin insists, can only serve as the core ethnos of a
vast empire: "[T]he Russian people (= Russia) never made its goal the creation of a monoethnic,
racially uniform state" (p. 190). Such a distorted view represents "the Atlanticist line
masking itself as 'Russian nationalism'" (p. 213).
"A repudiation of the empire-building function," Dugin warns sternly, "would signify the
end of the Russian people as a historical reality, as a civilizational phenomenon. Such a
repudiation would be tantamount to national suicide" (p. 197). Deprived of an empire, Russians
will "disappear as a nation" (p. 251). The sole viable course, therefore, in Dugin's view, is for
Russians to rebound from the debacle of 1989-1991 by recreating a great "supra-national
empire," one in which ethnic Russians would occupy "a privileged position" (pp. 251-252). The
result of such a rebuilding effort would be "a giant continental state in the administration of
which they [Russians] will play the central role" (p. 253). This ethnic model, Dugin notes, is
quite similar to that of the former Soviet Union.
In order to facilitate the recreation of a vast Russia-dominated continental empire, Dugin
advocates the unleashing of Russian nationalist sentiment, but of a specific type. "This [Russian]
nationalism," he writes, "should not employ state but, rather, cultural-ethnic terminology, with a
special emphasis on such categories as 'Narodnost'' and 'Russian Orthodoxy'" (p. 255).
Religious sentiment, Dugin urges, should be placed front and center: "Russians should realize
that they are Orthodox in the first place; [ethnic] Russians in the second place; and only in the
third place, people" (p. 255). There is a need, Dugin goes on to insist, for the "total
churchification" of Russians, for the Russian nation to come to be viewed simply as "the
Church" (pp. 255-256). Such an emphasis, he believes, should – together with a persistent focus
on the glorious past and bright future of the Russian nation – help serve to bring about the
"demographic upsurge" so desperately needed by Russians today. Economic incentives by
themselves will prove insufficient to promote such an upsurge (pp. 256-257). One "radical"
slogan, Dugin concludes, must be consistently put forward: "The nation is everything; the
individual is nothing" (p. 257). This slogan encapsulates one of Dugin's most cherished beliefs.
Gutting Atlanticism
Employing the "strategy of the Anaconda" (a term borrowed by Dugin from inter-war
German geopoliticians and used by them in reference to Britain), the United States and its close
allies are seen as exerting unrelenting pressure on all of the coastal zones of Eurasia (pp. 103,
110). Following precepts enunciated by Francis Fukuyama among others, the United States
seeks to implant its own political and economic model throughout the globe (p. 127). Moreover,
following the prescriptions of Paul Wolfowitz, the United States attempts to reduce Russia's role
to that of a lowly "regional power" (p. 199). In cynical fashion, the United States wants to
"transform Russia into an 'ethnic reservation' so that it can receive full control over the world"
(p. 169).
How is a revived Eurasian-Russian Empire to bring about "the geopolitical defeat of the
U.S." (p. 260)? An appropriate response to the looming Atlanticist threat, Dugin contends, is for
the renascent Eurasian-Russian Empire to direct all of its powers (short of igniting a hot war), as
well as those of the remainder of humanity, against the Atlanticist Anaconda. "At the basis of
the geopolitical construction of this [Eurasian] Empire," Dugin writes, "there must be placed one
fundamental principle – the principle of 'a common enemy.' A negation of Atlanticism, a
repudiation of the strategic control of the United States, and the rejection of the supremacy of
economic, liberal market values – this represents the common civilizational basis, the common
impulse which will prepare the way for a strong political and strategic union…" (p. 216). The
anti-Americanism of the Japanese, "who remember well the nuclear genocide and the disgrace of
political occupation," must be unleashed, as well as the fervent anti-Americanism of
fundamentalist Muslim Iranians (pp. 234 and 241). On a global scale, Dugin declares, "the main
'scapegoat' will be precisely the U.S…" (p. 248).
One way in which Russia will be able to effect a turning of other states against
Atlanticism will be an astute use of the country's raw material riches. "In the beginning stage [of
the struggle against Atlanticism]," Dugin writes, "Russia can offer its potential partners in the
East and West its resources as compensation for exacerbating their relations with the U.S…." (p.
276). In order to induce the Anaconda to release its grip on the coastline of Eurasia, it must be
relentlessly attacked on its home territory, within its own hemisphere, and throughout Eurasia.
"All levels of geopolitical pressure," Dugin insists, "must be activated simultaneously…" (p.
367).
Within the United States itself, there is a need for the Russian special services and their
allies "to provoke all forms of instability and separatism within the borders of the United States
(it is possible to make use of the political forces of Afro-American racists)" (p. 248). "It is
especially important," Dugin adds, "to introduce geopolitical disorder into internal American
activity, encouraging all kinds of separatism and ethnic, social and racial conflicts, actively
supporting all dissident movements – extremist, racist, and sectarian groups, thus destabilizing
internal political processes in the U.S. It would also make sense simultaneously to support
isolationist tendencies in American politics…" (p. 367).
Dugin's Eurasian project also mandates that the United States be attacked through
Central and South America. "The Eurasian project," Dugin writes, "proposes Eurasian
expansion into South and Central America with the goal of freeing them from the control of the
19
North…" (p. 248).49 As a result of such unrelenting destabilization efforts, the United States and
its close ally Britain will eventually be forced to quit the shores of Eurasia (and Africa). "The
entire gigantic edifice of Atlanticism," Dugin prophesies, "will collapse..." (p. 259). He believes
that this could happen unexpectedly, as occurred with the sudden collapse of the Warsaw Pact
and the USSR. Expelled from the shores of Eurasia, the United States would then be required to
"limit its influence to the Americas" (p. 367).
The Moscow-Berlin Axis
Within the territorial sprawl of Eurasia, Dugin's program focuses upon the formation of
three key "axes": Moscow-Berlin, Moscow-Tokyo, and Moscow-Teheran. With regard to the
future of Europe, Dugin writes: "The task of Moscow is to tear Europe away from the control of
the U.S. (NATO), to assist European unification, and to strengthen ties with Central Europe
under the aegis of the fundamental external axis Moscow-Berlin. Eurasia needs a united,
friendly Europe" (p. 369). In advocating such a path, Dugin appears to be influenced by the
writings of the European New Right who, from the 1970s on, argued for "the strict neutrality of
Europe and its departure from NATO" (p. 139). The basic principle underlying the Moscow-
Berlin axis, Dugin writes, will be "the principle of a common enemy [that is, the United States]"
(p. 216).
In exchange for cooperating with Russia in this project, Germany, Dugin proposes, ought
to be given back "Kaliningrad oblast' (Eastern Prussia)" (p. 228). As a result of a Grand
Alliance concluded between Russia and Germany, the two countries will divvy up into de facto
spheres of dominance the territories lying between them. There is to be no "sanitary cordon."
"The task of Eurasia," Dugin emphasizes, "consists in making sure such a [sanitary] cordon does
not exist" (p. 370). Russia and Germany together, he insists, "must decide all disputed questions
together and in advance..." (p. 226).
The integration of swaths of Western and Central European territory into a German
sphere of dominance will be directly encouraged and abetted by Eurasia-Russia. The formation
of a "Franco-German bloc" is especially to be supported (p. 171). "In Germany and France,"
Dugin asserts, "there is a firm anti-Atlanticist tradition..." (p. 369). Germany's influence will
also likely spread to the south – to Italy and Spain (p. 220). Only Britain, "an extraterritorial
floating base of the U.S." is to cut off and shunned (p. 221).
Moving eastward, Dugin proposes that Germany be offered de facto political dominance
over most Protestant and Catholic states located within Central and Eastern Europe. The
"unstable" state of Finland, which "historically enters into the geopolitical space of Russia" is
seen as an exception (p. 316). In this instance, Dugin proposes that Finland be combined
together with the Karelian Autonomous Republic of the Russian Federation into a single ethnoterritorial
formation "with maximal cultural autonomy, but with strategic integration into the
26-07-2011 om 00:00 geschreven door Vorser-Raadgever
0 1 2 3 4 5 - Gemiddelde waardering: 0/5 - (0 Stemmen)
Categorie:Een uitgesproken "Grr#!!♪♫@||#♫♪☻"-Kitokojungle-Opinie !!

25-07-2011

aaargh, this is really insane
We geven onze lezertjes een voorbeeld van hoe je blijft gif spuiten in de geesten van een aantal mensen ondanks de dramatische gebeurtenissen in Noorwegen. Sommigen spinnen garen uit alles en nog wat. Je publiceert eerst de integrale nonsens van een kwiet en je noemt ze dan wel "incoherent" maar je verklaart dan maar meteen dat deze massamoordenaar een bewonderaar is van Obama AAAAAARGH…
en dan maar verontwaardigd doen als er weer een nieuwe flippo begint te moorden omwille van een "groot ideaal"
http://theunitedwest.org/norwegian-killer-admired-obama/
A glimpse into the deranged mind of a mass murderer
On July 24, 2011 By The United West
Source: Science Blogs.com
By: PZ Myers
You can now find a ghastly manifesto, purportedly by Anders Behring Breivik, on the web. The guy was delusional and insane: it's an incoherent 1500 pages long, and it reads like an obsessively fussed-over set of rules for a nerdy fantasy role-playing game…except, of [...]
Leftist pundits are announcing that Anders Breivik visited conservative anti-Islamist websites. These same commentators overlook the fact that the killer also admired President Obama.
By Adrian Morgan

Utoya, the island where 84 of the 91 victims died.
In its online edition, British left-leaning newspaper The Guardian has released an article which maintains that the Norwegian mass-murderer Anders Brehing Breivik was in communication with the British anti-Islamic group known as the English Defence League (EDL). The article states that Breivik:
"boasted online about his discussions with the far right English Defence League and other anti-Islamic European organisations."
His claims had appeared on various Scandinavian online forums, including a Norwegian forum called "Nordisk" which is described by the Guardian as "a site frequented by neo-Nazis, far right radicals and Islamophobes since 2009." The Guardian continues:
'Breivik had talked admiringly about conversations he had had with unnamed English Defence League members and the organisation Stop the Islamification of Europe over the success of provocative street actions leading to violence.
"I have on some occasions had discussions with SIOE and EDL and recommended them to use certain strategies," he wrote two years ago.
"The tactics of the EDL are now to 'lure' an overreaction from the Jihad Youth/Extreme-Marxists, something they have succeeded in doing several times already." Contacted about the allegation by email by last night the EDL had not answered.'
Another website on which Breivik published his opinions is Document.no, an anti-Islamic Norwegian website which has published all of the comments made by Breivik. He posted on this site as "Anders Behring." These posts can be accessed in a "Bing" translation.
Behring/Breivik states there, on September 14, 2009:
"The pan-European/US environment around Robert Spencer, Fjordman, Atlas, Analekta + 50 other EU/US bloggers (and Facebook groups) is the epicenteret of political analysis and has been there a few years…
… the EDL PROVIDED/how to create outlines SIOE [for how] such an organization will look like. We can develop the f example SIOE or create a new one. The EDL PROVIDED have been Temple and racists are working hard to get rid of this (all individuals included racist/discriminatory speech is now thrown out)."
The support that Breivik had for anti-Islamist websites may cause some embarrassment to websites that do not consider themselves to have connections to neo-Nazis. The "Atlas" mentioned above is the website Atlas Shrugged, run by Pamela Geller.
The left-leaning former UK ambassador to Uzbekistan, Craig Murray, explores this further on his blog, where he makes a suggestion that:
"Anders Behring Breivik posted links to the Atlas Shrugs website of the Tea Party's Pamela Geller. Here you can see him under the name of Anders Behring (his middle name) posting links to Geller's "Atlas Shrugs" site. That cache page is bing translated from Norwegian.
Here is a video of Pamela Geller addressing the Tennessee Tea Party convention. This is a list of links I just copied off her Atlas shrugs website to a stream of virulent anti Norwegian-Muslim articles Geller has been publishing….."
The suggestion that Murray appears to be making is that Pamela Geller's criticism of Norway's political outlook (exemplified by Jens Stoltenberg and this Labor Party) has influenced Breivik's political views. It is only a small step to therefore imply that she influenced Breivik's killing rampage.
This line of argument is dangerous and misguided, and also smacks of poor journalism. The Guardian is similarly keen to suggest that Breivik's mindset which led to murder have been created by "others" who uphold views they do not like. The EDL and other groups can not be said to have influenced Breivik to become a murderer, unless he himself had expressly stated in some document that this was the case.
To take this argument to its logical conclusion, one could equally state that the economic philosopher John Stuart Mill was responsible for Breivik's rampage of murder and mayhem. After all, the only comment that Breivik had made on his Tweet account, posted on July 17th, only five days before the murders, reads:
"One person with a belief is equal to the force of 100 000 who have only interests."
This is a slightly altered quotation from John Stuart Mill, where the original statement referred to 99, rather than 100,000:
"To think that because those who wield power in society wield in the end that of government, therefore it is of no use to attempt to influence the constitution of the government by acting on opinion, is to forget that opinion is itself one of the greatest active social forces. One person with a belief is a social power equal to ninety-nine who have only interests."
It is dispiriting to find elements of the media and blogosphere attempting to suggest that Breivik's interests in certain anti-Islamist groups may have influenced his metamorphosis into a mass-murdering terrorist. If there is a pattern to such abuse of logic, it could be suggested that J.D. Salinger, creator of the character Holden Caulfield with whom killer Mark Chapman identified, was responsible for the murder of John Lennon. Similarly, it could be suggested that as the 1931 movie King Kong was apparently Hitler's favorite movie, it had some bearing on Nazi militaristic and genocidal outcomes.
While the left-leaning media is promoting this prurient "guilt by association" barely 24 hours after the victims' bodies have gone cold, it should also be pointed out that Breivik also admired Obama.
The anti-Islamic website Islam versus Europe contains more quotes from Breivik's postings on the Document.no website, including the following:
"I completely agree that Obama is a brilliant retoriker [rhetorician] and communicator, one of the best we've seen over the past 30 years."
It is not the role of any journalists to attempt to "define" the mindset of a mass-killer by trying to score political points against groups and people they dislike.
After all, why are these same outlets not also highlighting Breivik's admiration for President Obama?
En speciaal voor onze Ollandse lezers raden we dit linkje erg aan…
http://theunitedwest.org/learning-center/the-geert-wilders-story/
25-07-2011 om 11:20 geschreven door Vorser-Raadgever
0 1 2 3 4 5 - Gemiddelde waardering: 0/5 - (0 Stemmen)
Categorie:Een uitgesproken "Grr#!!♪♫@||#♫♪☻"-Kitokojungle-Opinie !!


in memoriam de socialistische jongeren van UTOYA
We beseffen dat elke commentaar op het drama in Noorwegen, aangericht door een rechtse flippo, zeer beladen zal zijn. Zeker omwille van de verwijzingen door de zelfde flippo naar andere flippo's zoals De Winter en Wilders.
We publiceren hier nu al een tijdje de warrige nonsens van een internationaal rechts gezelschap dat zich ingegraven heeft in allerlei kringen en cenakels waarvan een aantal vrij eerbiedwaardige, toch op het eerste zicht. Wij konden de gebeurtenissen in Noorwegen niet voorspellen en ze hebben trouwens geen directe band met de ideeën die we jullie hier laten lezen. Het is echter in dit soort kweekvijvers dat jonge geesten definitief worden gestoord? Volledige waanzin over ras en multiculturaliteit doen het goed in deze milieus en worden daar verkondigd door pseudo-wetenschappers met zogezegd goede bedoelingen en helemaal niet racistisch en patati en patata...je hoeft de tekesten er maar op na te lezen...bovendien worden die kringen dan nog beloond met derderangsprijsjes van onkritische literaire kringen van de universiteit van Leuven. Ok, we begrijpen dat de KUL niet alles kan uitvlooien wat er door hen ergens rechtstreeks eof minder rechtstreeks wordt gesteund. Het creëert echter wel een kader dat de geloofwaardigheid van sommige mislukte toogfilosofen in de ogen van jonge mensen onderbouwt. We kunnen daar niet voorzichtig genoeg in zijn. Binnen het Vlaams-Nationalisme waart nog steeds een spook rond van intolerantie en rechts-extremisme dat met wortel en tak moet worden uitgeroeid. We zijn niet blind voor links extremisme, islamfanatisme maar we zijn zeker niet blind voor dat rechts gespuis dat nog steeds tracht een elite te vormen om de superioriteit van het blanke ras te verkondigen aan jonge onervaren mensen die hiermee de meest dwaze daden kunnen stellen. Het is slechts een vermoeden en we hopen dat we verkeerd zijn maar we hebben niet de indruk dat dit de laatste oprisping zal zijn van zulke idiote ideeên. We vrezen dat we in de toekomst nog meer rechtse flippos zullen zien moorden. Het regende eerst in Amerika en het begint stilaan te druppelen in Europa. Alhoewel we zulke zaken al eerder hebben zien gebeuren maar met andere middelen in andere landen. Denk maar even terug aan de rechtse aanslag in het station van Bologna en misschien moeten we onze eigen bende van Nijvel ook in het rijtje plaatsen samen met Van Themsche. Men spreekt nu in de pers over "het professionalisme" evan de dader. Dit is nep. Professionelen die op zulke schaal moorden? Dit zijn zieke fanatiekelingen waartegen helaas weinig tegen te beginnen valt. Professionelen laten zich niet zo maar oppakken. Ze voeren een aanslag uit en verdwijnen. Al of niet met de steun van netwerken; Denken we aan aanslagen zoals Bologna of nog eerder op Julien Lahaut of de bende van Nijvel en vergelijk dit met geïsoleerde flippo's als Van Themsche en deze geschifte Noor.Er zijn fundamentele verschillen en misschien moeten we er eens over nadenken op welke manier het gif verspreid wordt dat jonge mensen aanzet tot zulke misdaden. In elk geval zijn wij er van overtuigd dat ook in rechts Vlaanderen er op dit moment zulke zieke geesten rondlopen. Zowel wat betreft de gifmengers als jongeren die nu reeds denken dat ze een soort hogere missie hebben om zulke laffe daden te stellen of tenminste goed te praten. En we horen ze nu al roepen dat we aan de linkerkan ook maar moeten kijken en dat de Twintowers niet door rechtse extremisten werden vernietigd. We weten dat ook en jullie hebben hier nooit gelezen dat we hier een onderscheid maken tussen goeie en slechte aanslagen; Aanslagen zijn terreur tegen onschuldige burgers punt uit. Maakt niks uit met welke "nobele" bedoelingen ze gepleegd worden. De dader is steeds een moordenaar en moet opgepakt en veroordeeld worden of veroordeeld en psychiatrisch verzorgd. Er moet in elk geval meer gereageerd worden op de ideeën die opduiken achter deze daden. Niet door meer censuur. Dat heeft weinig zin maar je mag ze niet laten woekeren en geesten vergiftigen. Je moet ze bestrijden met open visier want enkel in de beslotenheid van sommige duistere kringen zijn deze ideeën geniaal en zijn hun verspreiders verlichte geesten. In het openbaar debat zijn het enkel nulliteiten die wartaal uitkramen.


25-07-2011 om 09:45 geschreven door Vorser-Raadgever
0 1 2 3 4 5 - Gemiddelde waardering: 0/5 - (0 Stemmen)
Categorie:Een uitgesproken "Grr#!!♪♫@||#♫♪☻"-Kitokojungle-Opinie !!


"Bolsjeviek" Dugin en zijn grootse plannen deel 1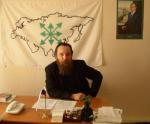 Waar kunne we beter te rade gaan over de Russen en hun expansiedrang dan bij "den vijand" namelijk de homo americanus en dus zakken we af naar Princeton :



http://www.princeton.edu/~lisd/publications/wp_russiaseries_dunlop.pdf






Aleksandr Dugin's Foundations of Geopolitics

John B. Dunlop1

One perceptive observer of the Russian political scene, Francoise Thom, noted as far

back as 1994 that fascism, and especially its "Eurasianist" variant, was already at that time

displacing Russian nationalism among statist Russian elites as a post-communist "Russian Idea,"

especially in the foreign policy sphere. "The weakness of Russian nationalists," she emphasized,

"stems from their inability to clearly situate Russian frontiers. Euras[ianism] brings an

ideological foundation for post-Soviet imperialism."2

There has probably not been another book published in Russia during the post-communist

period which has exerted an influence on Russian military, police, and statist foreign policy elites

comparable to that of Aleksandr Dugin's 1997 neo-fascist treatise, Foundations of Geopolitics.3

The impact of this intended "Eurasianist" textbook on key elements among Russian elites

testifies to the worrisome rise of fascist ideas and sentiments during the late Yeltsin and the Putin

periods.

The author of this 600-page program for the eventual rule of ethnic Russians over the

lands extending "from Dublin to Vladisvostok," Aleksandr Gel'evich Dugin, was born in 1962,

the son, grandson, and great-grandson of Russian military officers.4 According to one recent

press report, Dugin's father was a general in the GRU (Russian military intelligence).5 By all

accounts, Dugin was a bright and precocious youth with a talent for learning foreign languages

(he is said to have mastered no fewer than nine of them). While still a teenager, he joined a

secretive group of Moscow intellectuals interested in mysticism, paganism, and fascism. Both

the "masters" of this group and their disciples engaged, inter alia, in translating the works of

foreign writers who shared their interests. As one of his contributions, Dugin completed a

translation of a book by the Italian pagan-fascist philosopher Julius Evola.

Dugin is reported to have been detained by the KGB for participating in this study group,

and forbidden literature was subsequently discovered at his apartment. According to one

account, he was then expelled from the Moscow Aviation Institute, where he had enrolled as a

student some time in the late 1970's. According to another account, he eventually managed to

graduate from the institute.6

In 1987, during the second year of Gorbachev's period of rule, at a time when he was in

his mid-twenties, Dugin emerged as a leader of the notorious anti-Semitic Russian nationalist

organization, Pamyat', headed by photographer Dmitrii Vasil'ev. During late 1988 and 1989,

Dugin served as a member of the Pamyat' Central Council.

In 1989, taking advantage of increased opportunities to visit the West, Dugin spent most

of the year in travels to Western European countries. While there, he strengthened ties with

leading figures of the European New Right, such as the Frenchman Alain de Benoist and the

Belgian Jean-Francois Thiriart. These contacts led to Dugin's "belated reconciliation" with the

USSR, just as that state was approaching its final demise. It was, it appears, to a significant

extent as a result of these contacts with the European Nouvelle Droite that Dugin became into a

fascist theorist. On the subject of Dugin's indubitable fascist orientation, Stephen Shenfield has

written: "Crucial to Dugin's politics is the classical concept of the 'conservative revolution' that

overturns the post-Enlightenment world and installs a new order in which the heroic values of

the almost forgotten 'Tradition' are renewed. It is this concept that identifies Dugin

unequivocally as a fascist."7

By the beginning of the 1990's, as the Soviet Union was approaching its collapse, Dugin

began to assume a more high-profile political role. He formed an association with "statist

patriots" in the communist camp and was, for a brief period, close to the leader of the

Communist Party of the Russian Federation, Genadii Zyuganov. According to Stephen

Shenfield, Dugin "probably played a significant part in formulating the nationalist communist

ideology that was Zyuganov's hallmark."8

In 1991, the year that witnessed the end of the USSR, Dugin made the acquaintance of an

important neo-fascist writer with ties to elements in the Russian military, Aleksandr Prokhanov,

whose journal Den' (subsequently renamed Zavtra), served as a key sounding-board for the "red-

brown opposition."9 Dugin himself soon emerged as "one of the leading ideologists of Den' in

its best period (1991-1992)."10

From July of 1992 on, Dugin also began to edit his own journal, Elementy: evraziiskoe

obozrenie, which appeared twice yearly (later once a year) in a print run of 5,000-10,000. The

journal's title was borrowed from that of the theoretical journal of the French New Right,

Elements, edited by Alain de Benoist. Concerning Dugin's journal, Aleksandr Verkhovskii and

Vladimir Pribylovskii have noted: "In speaking of Elementy, one should not forget that half of

each issue is comprised of 'geopolitical notebooks' containing articles about the global

opposition of various civilizations, primarily Russia and the West…"11

During the early 1990's, Dugin founded his own publishing house, named "Arktogeya."

This name was borrowed from that of the publishing house of German racist writer Guido von

List (1848-1918). It combines the ancient Greek words arktos (north) and gea or gaia (land), a

reference to the vanished polar continent that was supposedly the original home of the Aryans.12

In 1991-1992, Prokhanov and Dugin attempted to form an alliance between certain

leaders of the European New Right and several department heads and professors at the Academy

of the General Staff of the Russian Armed Forces. The no. 1, 1992 issue of Elementy published

the transcript of an April 1992 roundtable, held on the premises of the academy, which included

Lieutenant General Nikolai Klokotov, head of the Academy's strategy department; Lieutenant

General Nikolai Pishchev, deputy head of the same department; Major General Vladislav

Iminov, head of the Academy's department of military history; and "the leader of the European

New Right," Alain de Benoist, as well as Jean Lalou, another New Right spokesman.13

The commander of the General Staff Academy, General Igor' Rodionov, was reported to

be "particularly well-disposed toward Dugin," and Dugin's ideas evidently continued to enjoy

his support once he became Russian Defense Minister in 1996-1997.14 It may be of significance

that Dugin's Foundations of Geopolitics was written during the time that Rodionov was serving

as defense minister.15

The interest of the General Staff Academy and of the GRU in geopolitics and in

Eurasianism reached back some forty years. "Beginning in the 1950's," Francoise Thom has

remarked, "Soviet strategists like General Shtemenko and Admiral Gorshkov were inspired by

Eurasianist thinking."16 As for Dugin, he has singled out Marshal Nikolai Ogarkov, a Soviet

military chief of staff in the early 1980's, as "an outstanding geopolitician, strategist and

Eurasian."17

In 1993, Dugin joined his efforts to those of a charismatic demagogue, Eduard Limonov

(born 1943), and founded the National Bolshevik Party (NBP). As Verkhovskii and Pribylovskii

have pointed out, "The ideology of the National Bolshevik Party was fully generated by one man

– Aleksandr Dugin."18 While Limonov played the role of a fascist-style leader, Dugin served as

second-in-command and as the party's chief theoretician. The new organization appears to have

been more influenced by German than by Russian émigré National Bolshevism. The German

National Bolshevik Ernst Niekisch had "advocated a German-Russian alliance against the West.

In the Soviet Union, especially Stalin's Soviet Union, many German nationalists [like Niekisch]

saw the logical fulfillment of the war against 'Jewish capitalism'."19 In 1995, Dugin ran for the

Russian State Duma on a National Bolshevik platform but was resoundingly rejected by voters,

receiving a mere 0.85% of the vote.20

In 1997, Dugin broke with the stormy Limonov and began a noteworthy political ascent.

In that same year, as has been mentioned, he brought out his Foundations of Geopolitics, one of

the more influential works of the post-communist period, written, it appears, with the assistance

of General Nikolai Klokotov of the General Staff Academy, who served as an official consultant

to the project. Colonel General Leonid Ivashov, head of the International Department of the

Russian Ministry of Defense, may also have served as an advisor.21 Perhaps due in part to such

high-level input, "Dugin's geopolitical ideas [as expressed in Foundations] are clearly much

more influential than are the other more openly mystical and esoteric sides of his philosophy."22

During the following year of 1998, Dugin's career took a key step forward when he was

named an advisor on geopolitics to Gennadii Seleznev, chairman (or "speaker") of the Russian

State Duma, a major player in Russian politics (for the month of June, 2001, Seleznev was

ranked the tenth most influential political figure in Russia by Nezavisimaya gazeta's panel of

experts23). In the course of a March 1999 radio interview, Seleznev made public the fact that

Dugin was serving as one of his advisors and "he urged that Dugin's geopolitical doctrine be

made a compulsory part of the school curriculum."24 Two years later, at the founding congress

of the new "Eurasia" movement, Dugin boasted, "I am the author of the book Foundation of

Geopolitics, which has been adopted as a textbook in many [Russian] educational institutions."

During the same congress, the aforementioned General Klokotov – now a professor emeritus but

one who continued to teach at the academy – noted that the theory of geopolitics had been taught

as a subject at the General Staff Academy since the early 1990's, and that in the future it would

"serve as a mighty ideological foundation for preparing a new [military] command."25 Dugin's

book is presumably being used at present as a textbook at the General Staff Academy.

In 1999, Dugin's publishing house brought out a volume of writings by the inter-war

émigré Eurasian writer, Prince Nikolai Trubetskoi. In his introduction to the volume, Dugin

wrote that Trubetskoi "can be termed the Eurasian Marx."26 It seemed that Dugin saw a similar

exalted role for himself as the formulator of a new "Russian Idea" at the dawn of a new century

and millennium.

Some time in late 1999, Dugin founded "The Center for Geopolitical Expertise" in

Moscow. In an article appearing in Zavtra, he speculated that this new center might shortly

become "an analytical instrument of the Eurasian Platform for, simultaneously, the Presidential

Administration, the Government of the Russian Federation, the Council of Federation, and the

State Duma."27 In late March of 2000, in a second article appearing in Zavtra, Dugin offered a

vision of a future path-breaking role for the Russian secret police (which, of course, had until

recently been headed by the newly elected Russian president, Vladimir Putin). Whereas in his

1993 book, Konspiralogiya, Dugin had criticized the secret police for perceived "Atlanticist"

[i.e., pro-American and pro-British] sympathies, he now toasted the KGB (the initials he

preferred to FSB) as "a new caste, a new social stratum" called upon both to hold the line against

"American hegemony" and to "recreate a mighty Eurasian sovereign state" which would include

all of the CIS republics.28

In August of 2000, after reading an article with which he agreed by "one of the chief

ideologists of the [Putin] Kremlin," Gleb Pavlovskii, Dugin wrote the latter suggesting a

meeting. Pavlovskii, the creator of several influential pro-Kremlin web-sites, agreed to a

meeting. Commenting on this burgeoning relationship, journalist Andrei Kolesnikov remarked:

"Extreme right ideology is not only turning into the dominant view in Russian publications and

state rhetoric, it is also becoming fashionable in a salon sense."29

In November of 2000, shortly before undertaking a trip to Brunei, President Putin

declared publicly: "Russia has always perceived of itself as a Eurasian country."30 Dugin later

termed this statement "an epochal, grandiose revolutionary admission, which, in general,

changes everything. The prophecy of [French conspiratologist] Jean Parvulesco has come to

pass… There will be a Eurasian millennium."31

On April 21, 2001, Dugin achieved new heights with the founding congress of the "Pan-

Russian Political Social Movement 'Eurasia'." The holding of this congress underscored the

close relations which Dugin had formed with present and especially former members of the

Russian special services. The congress took place in a hall belonging to the "Honor and

Dignity" Club, an organization of veterans of the special services and law enforcement

organizations. The head of the club, Vladimir Revskii, had earlier served in Vympel, a special

operations unit attached to the First Chief Directorate of the KGB (and, later, the SVR). Revskii

officially opened the congress and was later elected to membership in "Eurasia's" ruling body,

the Political Council.

An even more noteworthy role was played at the congress by Petr Suslov, also a former

Vympel member, and a retired colonel in the SVR. Suslov served as head of the committee

which organized the congress and was then elected deputy leader of the new movement (with

Dugin being chosen the leader).32 During the course of a July 2001 interview, Suslov confided

that he was a graduate of the Ryazan' Paratroop School who had then "served in the structures of

the KGB… in a unit which conducted special operations abroad."33 In this capacity, he said, he

had served in Afghanistan, Mozambique, Angola, Nicaragua, and Vietnam. Retiring from the

SVR in 1995, he had later become a consultant on issues relating to the Caucasus for Duma

speaker Seleznev, which had provided him with an opportunity to meet Dugin, who was advising

Seleznev on geopolitical questions. The two soon realized that they agreed on many key

questions.

Writing for the Gleb Pavlovskii-sponsored SMI.ru, journalist Grigorii Osterman has

commented: "[Petr] Suslov himself enjoys broad connections within the leadership of the FSB

(there exists information that he is an external employee of the central apparatus of the FSB), as

well as in the Presidential Administration, bodies to which the leader of 'Eurasia,' Dugin, also

has entrée."34 "Dugin is already being perceived," the weekly Obshchaya gazeta observed, "not

as the preacher of an ideological sect but as an officially recognized specialist on geopolitical

questions."35

In a similar vein, the investigative weekly, Versiya, observed in late May of 2001:

"Contacts between Pavlovskii and 'Eurasia' actually do occur, but most likely on the level of

personal consultations. Aleksandr Dugin and the head of Kremlin politico-technology enjoy

good, friendly relations." Under Vladimir Putin, the newspaper continued, Dugin had become

"one of the drafters of the concept of national security." It was noted that Dmitrii Ryurikov, a

leading advisor to President Yeltsin on foreign affairs, and the then Russian ambassador to

Uzbekistan, had agreed to become a member of "Eurasia's" Central Council. Dugin's new

organization, Versiya went on, was also engaged in "the preparing of analytical reports on

foreign affairs for the Presidential Administration…" As for the financial support of "Eurasia,"

the newspaper wrote: "The financial support of the movement comes through regional

organizations of the special services. And this support, according to our sources, is not small.

Moreover, not only finances are provided but also 'necessary' connections…"36

In his address to the founding congress of "Eurasia," Dugin first of all expressed his

gratitude to "the Administration of the President of the Russian Federation," for its assistance,

before proceeding also to thank the Moscow Patriarchate, the Central Spiritual Administration

for the Muslims of Russia, and other organizations.37 On May 31, 2001, the Russian Ministry of

Justice officially registered the "Eurasia" movement, which was reported to have branches in

fifty regions of Russia.38 In late June of 2001, "Eurasia" hosted an ambitious conference,

provocatively titled "Islamic Threat or a Threat to Islam?" held at the Presidential Hotel in

Moscow. The titular co-chairmen of the conference were Seleznev (who did not attend) and

Sheikh Talgat Tadzhuddin, the officially recognized head of the Muslims of Russia and the CIS
25-07-2011 om 00:00 geschreven door Vorser-Raadgever
0 1 2 3 4 5 - Gemiddelde waardering: 0/5 - (0 Stemmen)
Categorie:Een uitgesproken "Grr#!!♪♫@||#♫♪☻"-Kitokojungle-Opinie !!

24-07-2011

De deltastichting en de bolsjewieken....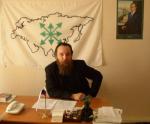 Maar na deze lange uiteenzettingen over de band tussen Nieuw Rechts en de Vlaamse Beweging grijpen we even terug naar de Deltastichting. Inmiddels weten we van waar die fameuze delta vandaan komt maar soms staan we nog voor verrassingen. Verrassingen die nog maar eens ten overvloede bewijzen hoe dicht extreem rechts en extreem links bij elkaar kunnen aansluiten. Eerst gaan we terug naar 2005 en een uitnodiging van onze vrienden van de Delta-stichting:



Op 11 november 2005 vindt in Antwerpen een Colloquium plaats van Delta-Stichting i.s.m. de Werkgroep Identiteit, dat in het teken staat van het Europa van morgen. Na de referenda eerder dit jaar over Europa en de grote weerstand tegen de Turkse toetreding tot de EU is het van groot belang na te denken, te discussiëren over en te werken naar het Europa van morgen. Als waardige Vlaams-Nederlandse vertegenwoordiger van de Europese nieuwrechtse denkrichting gooit zij de knuppel in het hoenderhok door op dit Colloquium een vraagteken te stellen bij de structuren van het huidige Europa.



Onder het thema "Welk Europa voor morgen ?" zullen o.a. Robert Spieler en Guido Naets spreken over respectievelijk "De volkeren van Europa" en de toekomst van Europa na "Twee mislukte referenda". Vanuit Rusland mogen we de adviseur van president Putin begroeten, Alexander Dugin, die als vertegenwoordiger van de Eurasian Movement de visie van het 'grotere Europese project' komt verwoorden. Pierre Vial (Terre et Peuple), hoogleraar en oud-bestuurslid van GRECE, zal de "Euro-Siberische idee" tegenover het 'Eurasia-project' zetten. Met dit Colloquium onder dit thema zal Delta-Stichting, met haar blad TeKoS, een duidelijke stempel zetten op de discussies rondom Europa en zoals het de nieuwrechtse denkstroming gewoon is, provocerend vooruitlopend op de visies van morgen !

11 november 2005 - 10.00 - 17.00 uur te Antwerpen. Zie affiche voor meer informatie.
14 de collocuium van de Deltastichting en Identiteit
Homo Americanus: Bedreiging voor Europa?

Op zaterdagnamiddag 29 november 2008 organiseert vzw Deltastichting in samenwerking met Identiteit haar 14de colloquium. Professor Sunic (zie boekbespreking) zal er samen met de bekende conservatieve Amerikaanse publicist Paul Gottfried en professor Y. Van den Berghe spreken, met als thema "Homo Americanus: bedreiging voor Europa?"

Het colloquium gaat dit jaar door in Izegem, laat dat echter geen probleem zijn. Wij leggen dit jaar bussen in met opstapplaatsen op verschillende locaties in Vlaanderen.

Hou deze datum alvast vrij!
Meer informatie volgt in de toekomstige nieuwsbrieven.
Hohoho wat leest ons lodderig oog? Een adviseur van Poetin? Bon, da's misschien een truuk om mensen te lokken en we hebben toch ook zo onze twijfels over dat "adviseurschap". Toch lijkt het ons prettig om een na te vlooien wie deze Alexander Dugin is… en kijk er blijkt toch wel waarheid in te zitten in dat adviseurschap….
Aleksandr Dugin
From Wikipedia, the free encyclopedia
Jump to: navigation, search
Aleksandr Gelyevich Dugin (Russian: Алекса́ндр Ге́льевич Ду́гин, born 7 January 1962) is a politologist and one of the most popular ideologists of Russian expansionism, nationalism, and fascism,[1][2][3][4] with close ties to the Kremlin and Russian military.[5]
He was the leading organizer of National Bolshevik Party, National Bolshevik Front, and Eurasia Party.
His political activities are directed toward restoration of the Russian Empire through partitioning of the former Soviet republics, such as Georgia and Ukraine, and unification with Russian-speaking territories, especially Eastern Ukraine and Crimea.[6][7] He is known for the book Foundations of Geopolitics.
Early life and education
Dugin was born in Moscow, into a family of a high-ranking Soviet military intelligence officer.[5] His mother was a doctor. In 1979 he entered the Moscow Aviation Institute. His father helped him to get a job in the secret KGB archives in the beginning of 1990s.


Early career and political views
See also: Foundations of Geopolitics
Dugin worked as a journalist before becoming involved in politics just before the fall of communism. In 1988 he and his friend Geydar Dzhemal joined the nationalist group Pamyat. He helped to write the political program for the newly refounded Communist Party of the Russian Federation under the leadership of Gennady Zyuganov.[5]
In his 1997 article "Fascism – Borderless and Red", Dugin exclaimed the arrival of a "genuine, true, radically revolutionary and consistent, fascist fascism" in Russia. He believes that it was "...by no means the racist and chauvinist aspects of National Socialism that determined the nature of its ideology. The excesses of this ideology in Germany are a matter exclusively of the Germans, ...while Russian fascism is a combination of natural national conservatism with a passionate desire for true changes.".[8] "Waffen-SS and especially the scientific sector of this organization, Ahnenerbe," was "an intellectual oasis in the framework of the National Socialist regime", according to him. Dugin also described Reinhard Heydrich, an organizer of the Holocaust a "convinced Eurasianist".[8]
Dugin soon began publishing his own journal entitled Elementy which initially began by praising Franco-Belgian Jean-François Thiriart, supporter of a Europe "from Dublin to Vladivostok." Consistently glorifying both Tsarist and Stalinist Russia, Elementy also revealed Dugin's admiration for Julius Evola. Dugin also collaborated with the weekly journal Den (The Day), a bastion of Russian anti-Cosmopolitanism previously directed by Alexander Prokhanov.[5]
Dugin was amongst the earliest members of the National Bolshevik Party (NBP) and convinced Eduard Limonov to enter the political arena in 1994. A part of hard-line nationalist NBP members, supported by Dugin split off to form the more right-wing, anti-liberal, anti-left, anti-Kasparov aggressive nationalist organization, National Bolshevik Front. After breaking with Limonov, he became close to Yevgeny Primakov and later to Vladimir Putin's circle.[9]


Formation of The Eurasia Movement
The Eurasia Party, later Eurasia Movement, was officially recognized by the Ministry of Justice on May 31, 2001,[5] and is said by some observers to enjoy financial and organizational support from Vladimir Putin's presidential office. The Eurasia Party claims support by some military circles and by leaders of the Orthodox Christian, Muslim, Buddhist, and Jewish faiths in Russia, and the party hopes to play a key role in attempts to resolve the Chechen problem, with the objective of setting the stage for Dugin's dream of a Russian strategic alliance with European and Middle Eastern states, primarily Iran. Dugin's ideas, particularly those on "a Turkic-Slavic alliance in the Eurasian sphere" have recently become popular among certain nationalistic circles in Turkey, most notably among alleged members of the Ergenekon network, which is the subject of a high-profile trial (on charges of conspiracy). Dugin also advocates for a Russo-Arab alliance.[10]
"

In principle, Eurasia and our space, the heartland Russia, remain the staging area of a new anti-bourgeois, anti-American revolution." ..."The new Eurasian empire will be constructed on the fundamental principle of the common enemy: the rejection of Atlanticism, strategic control of the USA, and the refusal to allow liberal values to dominate us. This common civilizational impulse will be the basis of a political and strategic union.

"

—The Basics of Geopolitics (1997)
He has criticized the "Euro-Atlantic" involvement in the 2004 Ukrainian presidential election as a scheme to create a "cordon sanitaire" around Russia, much like the British attempt post-World War I.
Dugin has criticized Putin for the "loss" of Ukraine, and accused his Eurasianism of being "empty." In 2005 he announced the creation of an anti-Orange youth front to fight similar threats to Russia. The Eurasian Youth Union created and sponsored by Dugin was accused of vandalism and extrimist activities. The organization was banned in Ukraine by the courts and Alexander Dugin was declared persona non grata due to his anti-Ukrainian activities.[11][12]
Before war broke out between Russia and Georgia in 2008, Dugin visited South Ossetia and predicted, "Our troops will occupy the Georgian capital Tbilisi, the entire country, and perhaps even Ukraine and the Crimean Peninsula, which is historically part of Russia, anyway." [13] Afterwards he said Russia should "not stop at liberating South Ossetia but should move further," and "we have to do something similar in Ukraine." [14]



Morgen brengen we jullie wat meer over de interessante ideeën van deze Nazi-bolsjiviek...
24-07-2011 om 00:00 geschreven door Vorser-Raadgever
0 1 2 3 4 5 - Gemiddelde waardering: 0/5 - (0 Stemmen)
Categorie:Een uitgesproken "Grr#!!♪♫@||#♫♪☻"-Kitokojungle-Opinie !!


| | |
| --- | --- |
| | |
Inhoud blog
| | |
| --- | --- |
| | The brave new world is werkelijkheid... |
| | ook interessant |
| | Yaz...Yasmine... |
| | en contraceptie in Belgistan... |
| | Problemen in Frankrijk en USA met bepaalde contraceptiva... |
| | ergerlijk 2013! |
| | Femmes de Rue iedereen geeft commentaar, wij dus ook |
| | De valsche Fransman nog maar eens verslagen... |
| | Armoedebestrijding...Geen enkele minister heeft er naar gevraagd... |
| | anderhalf miljard euro subsidies weggegooid in zonnepanelen... |
| | Deltastichting niet blij.... |
| | Dag Allemaal vaandeldrager in de Vlaemsche ontvoogdingsstrijd! |
| | Leve de tsjeven met hun kerncentrales en Bart Van Rompuy |
| | Artistieke vrijheid in Vlaenderen en op de VRT! |
| | EUREKA en DRIEWERF HOERA HIPHIP geen slimme meter in huis! |
| | Hier zijn we weer ! |
| | >Dewinter getuigt over de zwanworstaanval op kinderen... |
| | De voedselberg van Steven De Geynst |
| | Luc Barbé...een heel kleine rehabilitatie... |
| | een hoofddekselvergelijking |
| | verlof voor de geërgerden |
| | de duizendzevenentwintigste generatie Vlamingen kent grote leerachterstand |
| | l'oiseau bleu |
| | De blijde (weder)intrede van Maeterlinck in Gent en over perzikken met 2 k's |
| | Belgie in het nieuws |
| | Bernard de pilchard en het idyllisch kustlandschap |
| | de levensverwachting van de Duitse armen biedt een oplossing voor de vergrijzing! |
| | Hoera, de gestapo is terug...de Grimbergse kliklijn |
| | leve de revolutie |
| | ARCO, Tsjevenstreken in het kwadraat! |
| | een visie op de Russische verkiezingen... |
| | Wij hangen graag de propere uit... |
| | Filip De Winter verhuist naar Namibië, hoera! |
| | den ellentrik als grondstof |
| | Black woman : Tu sens la fleur le matin et le poireau le soir. Non merci ! |
| | energie veroorzaakt vergeetachtigheid |
| | bijna weer oorlog in Mesen...een belgenmop.. |
| | RIP SVETLANA ALILUYEVA...wie haar niet kent zoekt het maar eens op en leest haar boeken... |
| | zonnepanelen zien klaar maar ook nazidassen op de VRT |
| | Vlaanderen op zijn smalst en de lul van de dag |
| | een monument |
| | young media summit |
| | met het schaamrood op de wangen |
| | |
| | Spanje in actie tegen privatisering van het onderwijs |
| | Er zijn dus toch nog verstandige mensen in Vlaanderen....de SERV |
| | occupy Wall Street |
| | Alaa Abdel -Fattah |
| | ARCO het einde... |
| | Tolerante Vlamingen? |
| | madam van de dag: Ann Branbergen |
| | De Brusselse metroerger dan Afghanistan? |
| | Naast Plopsaland bestond er ook Shitland |
| | Indaver Beveren ligt in Afrika |
| | sluikreclame voor La source des femmes en Jacques Bloch |
| | IN MEMORIAM |
| | Amerika het donkerste voorbeeld |
| | extreem rechts weer springlevend! |
| | Le Pen en Israel één front?????? |
| | een andere stem in het debat... |
| | Charlie a beaucoup d'ami(e)s en een nieuwe blog ! |
| | Oakland general strike |
| | La belle plume française concernat Charlie: Le Monde |
| | solidariteit met Charlie Hebdo |
| | op naar de barricades! |
| | een grote madam in de rechtbank ! |
| | Met zijn allen naar een Europees referendum, wij zijn allemaal Grieken! |
| | Freya we love you! |
| | gooi onze kerncentrales maar dicht, we steken de kaarsen wel aan... |
| | Dexia we zijn één en al oor! |
| | Zullen de Fransen wel slagen waar de Belgistanen falen? |
| | Colloceer Vermeiren! |
| | energie eindelijk een debat? |
| | We are all Americans! |
| | occupy....Chicago is nog steeds Chicago van Al Capone al heet hij nu Emanuel Rahm |
| | de dubbeldemocratie Belgistan en de groene stroomcertificaten, twee verhaaltjes |
| | de casino van ARCO en de rest... |
| | vroem vroem |
| | sjot ze uit hun pluche zetels! |
| | Indignados in Brussel een succes! |
| | nog een beetje chili... |
| | Camila Vallejo komt naar Brussel! |
| | Arvelor Mitaal of een mooi voorbeeld van roofkapitalisme |
| | Het zijn weer harde tijden... |
| | Privépolitie ...hallucinant...hier kan zelfs Hasselt nog een punt aan zuigen! |
| | CAMILA VALLEJO een rolmodelleke |
| | de duisternis regeert over grote delen van de wereld... |
| | Revoilà le LKP deze keer in Mayotte... |
| | niet alleen Obama schrijft mooie toespraken in de USA... |
| | Lap, het is prijs! |
| | de uitspraak van de dag |
| | de éénwording tussen Zuid en Noord-apenland komt nabij! En Dexia is er nog! |
| | In Brussel draagt nu elk schoolkind een kuisheidsgordel! |
| | Maikel Nabil |
| | no comment |
| | We love Freya! |
| | Arm België ... |
| | We are seeing change in our world, block by block – city by city. |
| | Freya is de slimste! |
| | WE WON'T PAY |
| | Griekenland en de vrije pers een voorbode voor Europa |
| | Tot Maandag |
| | mensen komen tot inzicht maar véééééééééééél te laat De dure energie...en onze luciede politici |
| | China komt in opstand...tegen de zonnepanelen...tja |
| | We gaan naar Amerika... |
| | slimme meters en de sprookjes van onze vriend Bart Martens |
| | INFRAX en slimme meters een duidelijk standpunt hoera! |
| | slimme meters en slimme netten deel 2 |
| | slimme meters en slimme netten deel 1 |
| | slimme netten weer zo een indianenverhaal... |
| | slimme meters ...de ondertekenaars... |
| | de slimme meters...iedereen wordt stilaan slim... |
| | Over de doden wel kwaaie woorden : einde van de zaak zuster Gabrielle? |
| | koorknaap Javaux wordt schandknaap |
| | Humberto Prato en De Wever, alles bij elkaar geklutst geeft een mooie omelet |
| | De held wordt uitgewezen....petitie voor Ly Khaly |
| | Maanpizza's? |
| | voor vandaag volstaat één enkele zin... |
| | Ere wie ere toekomt SVEN GATZ |
| | Misschien willen de rijken wel ooit wat betalen maar intussen creperen de armen |
| | de Duitse bron is gevonden...pure nazipraktijken dus vanwege de Ollandse bloggers en fora.. |
| | Hollandse nazitaal over Islamitische Duitse Turken en incest |
| | Ce lion était beaucoup trop flamand ... Cela ne pouvait plus durer |
| | een kleine nostalgische bevlieging over Franse lessen en 14-18 |
| | AI WEI WEI legt uit |
| | IJzerbedevaart????? de wadde????? |
| | ALI FARZAT: niet iedereen heeft blijkbaar de zelfde humor... |
| | en hier zijn de invalide Walen met hun reactie... |
| | N-VA is radio Mille Collines en een bende debielen... |
| | Inge en de god van mededogen is Miss Universe |
| | Dupont en Dupond in het Nieuwsblad |
| | We kunnen hier niet tot 5 tellen... |
| | neen tegen onverdraagzaamheid: oproep van de progressieve Islamieten |
| | PUKKELPOP 2011 |
| | Daar is de orde weer...oneerlijke concurrentie in Marcinelle |
| | Ollands partnership voor Stalinmuseum? |
| | Jean Bricmont schrijft een artikel in Counterpunch |
| | Nette mensen berokkenen even veel schade als britse plunderaars |
| | meer belastingen graag en chique rellen in Lloret |
| | verstandige taal... |
| | over raddraaiers, imbecielen, stormrammen, linkse idioten en wijze zotten |
| | Niemand heeft het monopolie van de waarheid maar praten helpt! |
| | nog meer krapuul nu ook in Chili... |
| | de verloren jeugd en andere bevlogen romantiek |
| | Lessen uit het verleden? Vergeet het! |
| | Plunderaars lusten geen boeken... |
| | Daar komt Baudrillard : England's burning en B-H-V-jeugd brandt shoppingcentrum Anderlecht plat... |
| | London's burning het lijkt stilaan wel op een kleine genocide... |
| | London's burning maar er zijn zo wel een paar oorzaken... |
| | London 's burning |
| | Justice, not charity! en de ouwe Voltaire is weer springlevend! |
| | Egypte en Israël zelfde strijd... |
| | Kaka als onderpand |
| | 8 augustus 1956 Tutti Cadaveri |
| | toiletperen en zonnepanelen, de index zal weer stijgen....onze concurrentiepositie gaat er aan... |
| | de slimme kleuter van de buren... |
| | de Carapilsproleague steigert, u toch ook? |
| | het tolerante olland lijkt wel een nazikamp... |
| | Rothschild Boulevard .... |
| | Israel en de indignados van Rothschild Boulevard |
| | Betaalde sex om je studie te betalen...??? |
| | Terug naar Blankenberge... |
| | Oproep aan Jean-Pierre, Siegfried en Benno |
| | Frans Crols een groot-Russisch Vlaemsch-nationalist |
| | Gevaarlijke onzin in Vlaanderen... |
| | de geest van Jef Cognac is terug! |
| | "Bolsjeviek" Dugin en zijn grootse plannen deel 3 |
| | Veel schoon volk... |
| | Tanguy Veys krijgt een mail |
| | "Bolsjeviek" Dugin en zijn grootse plannen deel 2 |
| | aaargh, this is really insane |
| | in memoriam de socialistische jongeren van UTOYA |
| | "Bolsjeviek" Dugin en zijn grootse plannen deel 1 |
| | De deltastichting en de bolsjewieken.... |
| | Stiglitz over Euro en Europa |
| | Tekos en Verdinaso +vele leuke vlaamse vrienden deel 5 |
| | Tekos en Verdinaso +vele leuke vlaamse vrienden deel 4 |
| | Tekos en Verdinaso +vele leuke vlaamse vrienden deel 3 |
| | Tekos en Verdinaso +vele leuke vlaamse vrienden deel 2 |
| | Tekos en Verdinaso +vele leuke vlaamse vrienden deel 1 |
| | De grote denkers rond TEKOS Van Windekens en Luc Pauwels |
| | Tanguy Veys de man die reageert! |
| | Wat weten we over Nieuw rechts in Vlaanderen en Tekos? Deel 1 |
| | Nieuw Rechts Scriptie van Sofie Delporte deel 2 |
| | VSV wie zijn de leiders? Grinnik grinnik |
| | TEKOS of het nieuwe conservatisme in Vlaanderen...een kleine inleiding |
| | Tekos of de nieuwe conservatieven van de deltastichting of het vervolg op het Vlaams Syndikaat |
| | Daar is de vlaamsche vakbond VSV een zusje van het VNS? |
| | Kroll in Le Soir ter gelegenheid van 11 juli...schitterend |
| | dens sos geklopt door Groen op links... |
| | De rooie toekomst wenkt! |
| | Bart non en het olijke duo |
| | verboden te denken in Belgistan |
| | Moderne slavernij in Flamanville eindelijk aangeklaagd door politici |
| | Talibanfeministe Naomi Wolf over porno en mannen |
| | Het diruponotaatje en wat commentaar bij artikel 60 en asiel |
| | Daar zijn de eerste ronkende verklaringen op de diruponota |
| | Natie en volk laat Gilbert de Tour winnen astamblief... |
| | wat cijfertjes over jeugdwerkloosheid... |
| | Jeugdwerkloosheid...we moeten er toch maar eens over praten |
Gastenboek
Druk op onderstaande knop om een berichtje achter te laten in mijn gastenboek. Het is altijd leuk om eens iets van een ander te lezen.
onze ideologische onderbouw
Buitenlandse voorbeelden om binnenlands na te volgen
Onze Esthetishe Bovenbouw
Symphatieke blogs van over de taalgrens en Brussel en wijde omgeving