| | |
| --- | --- |
| Leonbergers van 't Cortenhof | |



02-06-2013

Maximus - Max - Maya
Vandaag zijn wij met Max, Maya en Maximus met zijn nieuwe baasjes op stap geweest hier naar het lokale recreatiepark.
Een ideale gelegenheid om te wennen aan spelende kinderen, zonnende (groot)ouders, muziek, skaters, een terrasje, tennissers, fietsers, wandelaars, andere hondjes ........... en vooral veel geïnteresseerden.

Aujour'hui nous étions avec Max, Maya et Maximus avec ses nouveaux propriétaires au parc de récréation, ici dans la région. C'était un moment parfait de rencontre des enfants jouents, (grand)parents qui aiment le soleil, la musique, patins à roulette, une terrasse, joueurs de tennis, les cyclistes, marcheurs, autres chiens... et beaucoup du monde qui était intéressé.

Today we went with Max, Maya and Maximus and his new owners to a recreation parc in our neighbourhood. A perfect moment to meet playing childeren, (grand)parents enjoying the sun, music, skatboarders, a terrace, tennisplayers, bikers, hikers, other dogs, birds,..... but also many interested people.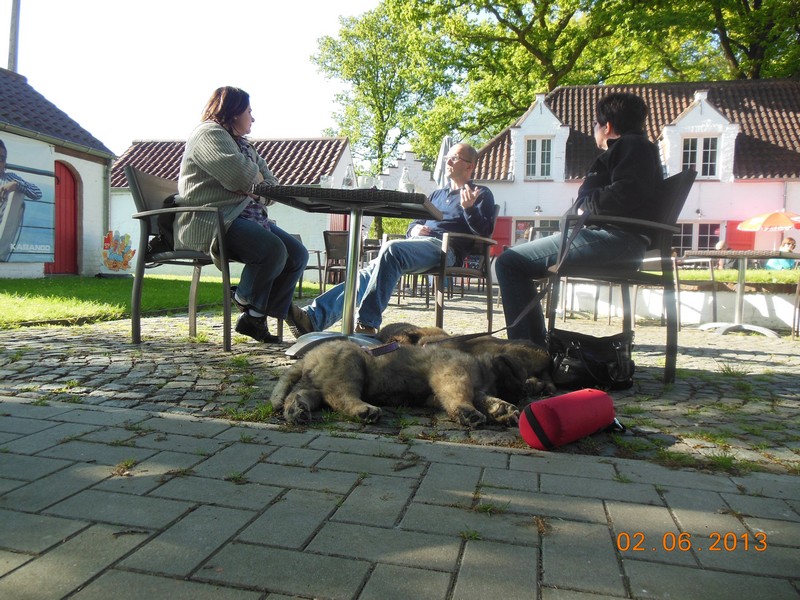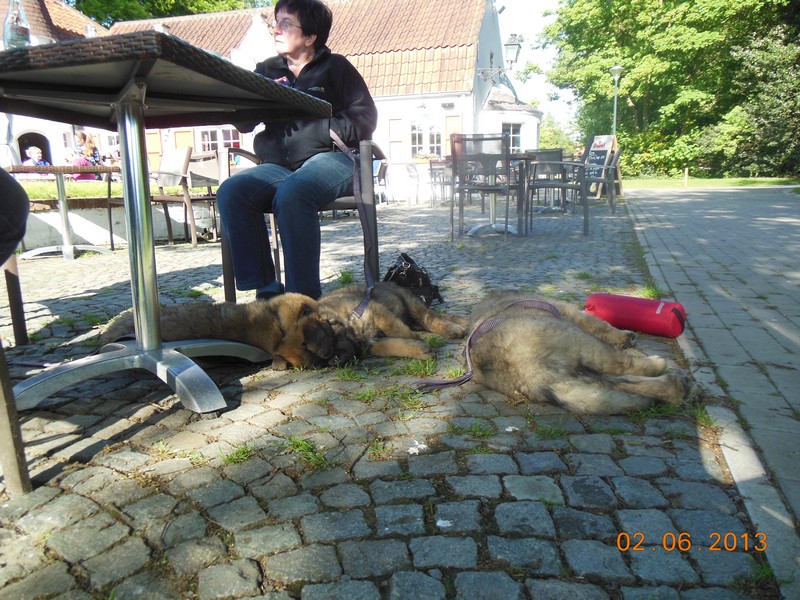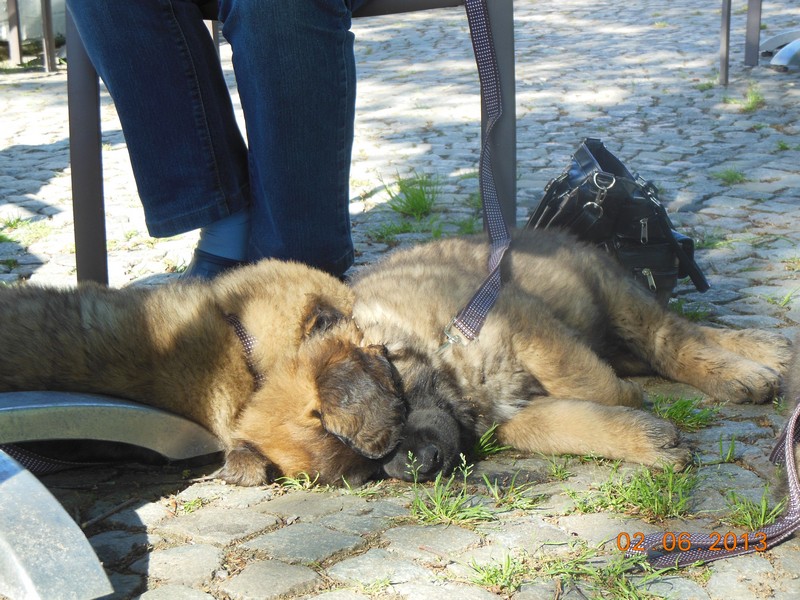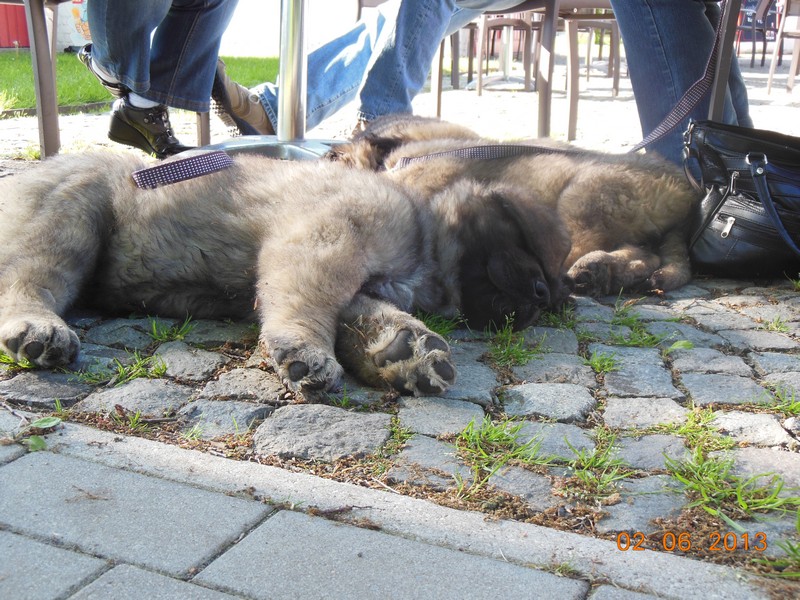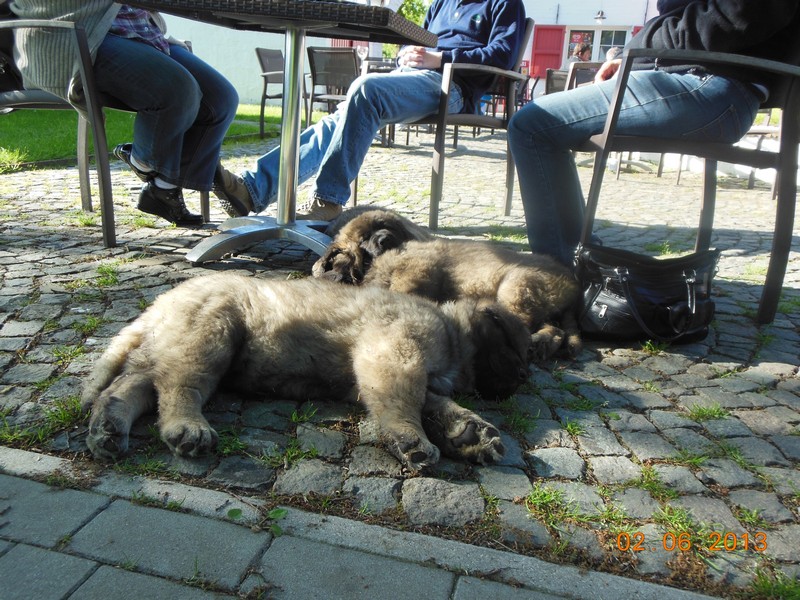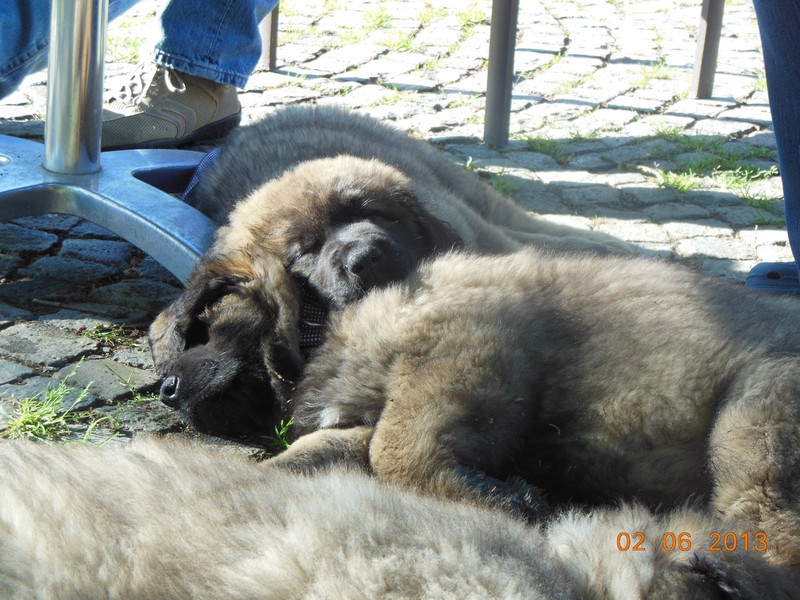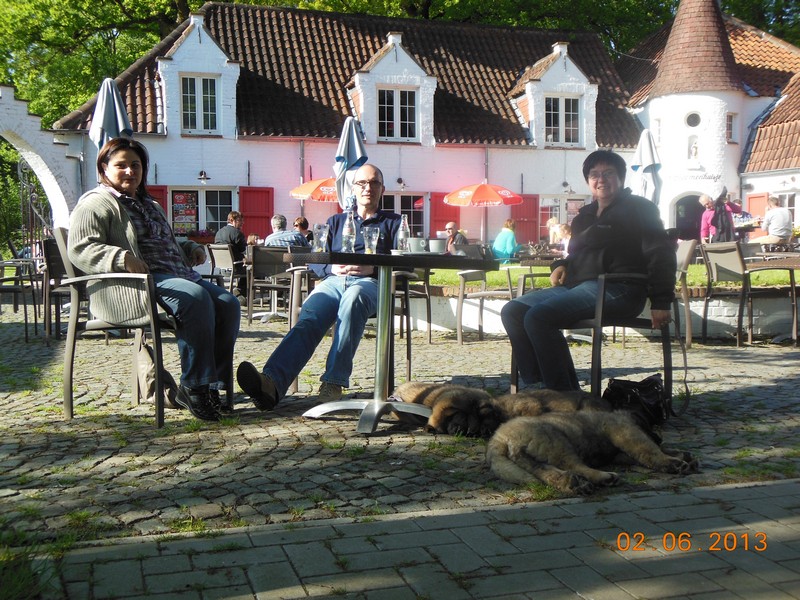 02-06-2013 om 00:00 geschreven door Dirk

Gelukkige verjaardag! - Bonne anniversaire! - Happy Birthday!
Vandaag is onze Indigo vom Welland 7 jaar geworden! Proficiat Indi!!!
Onze veteraan voelt zich nog jong tussen al dat jong geweld.


Aujourd'hui c'est l'anniversaire de notre Indigo vom Welland: 7 ans! Félicitations Indi!!!
Notre vétéran se sent encore jeune entre les chiots.


Today our Indigo vom Welland became 7 years! Congratulations Indi!!!
Our veteran feels still young between all the puppies.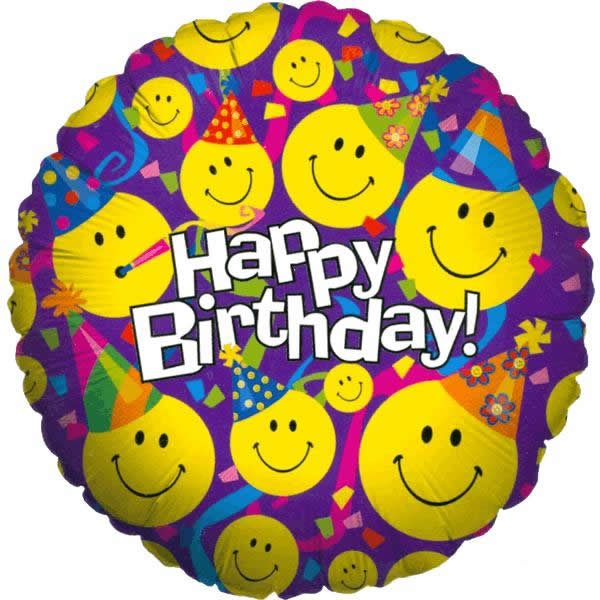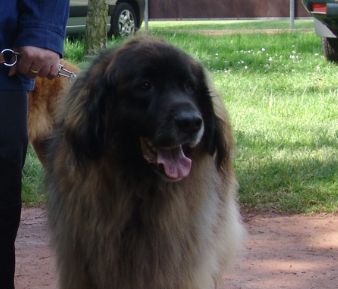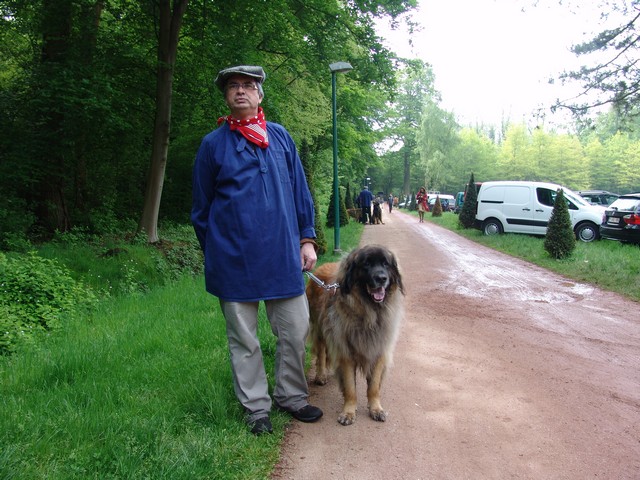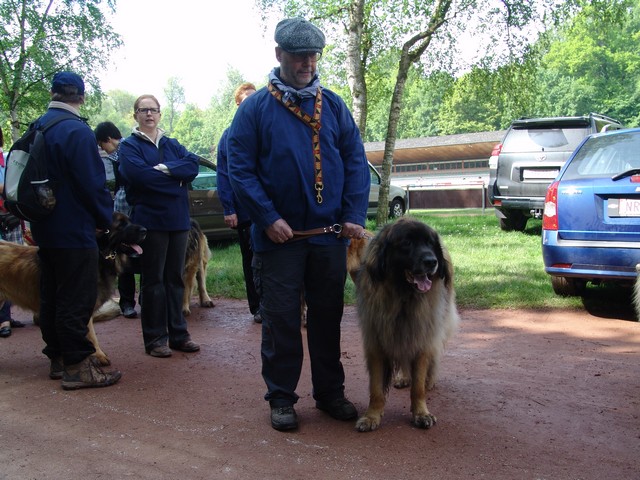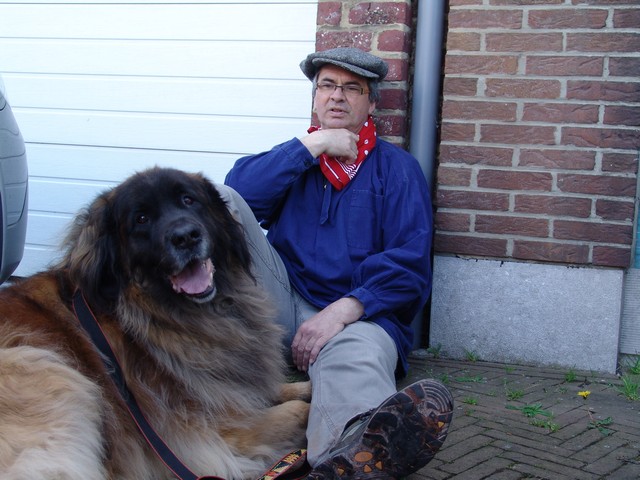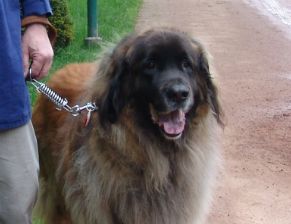 02-06-2013 om 00:00 geschreven door Dirk

Milton thuis!! - Milton à sa nouvelle maison!! - Milton at home!!
Foto's van Milton in zijn nieuwe thuis! Bedankt Jean-Pol, Isabelle en Arnaud voor het leuke mailtje aan Corinne!

Photo's de Milton à sa nouvelle maison! Merci Jean-Pol, Isabelle et Arnaud pour l'agréable email à Corinne

Pictures of Milton at his new home! Thanks Jean-Pol, Isabelle and Arnaud for this nice email at Corinne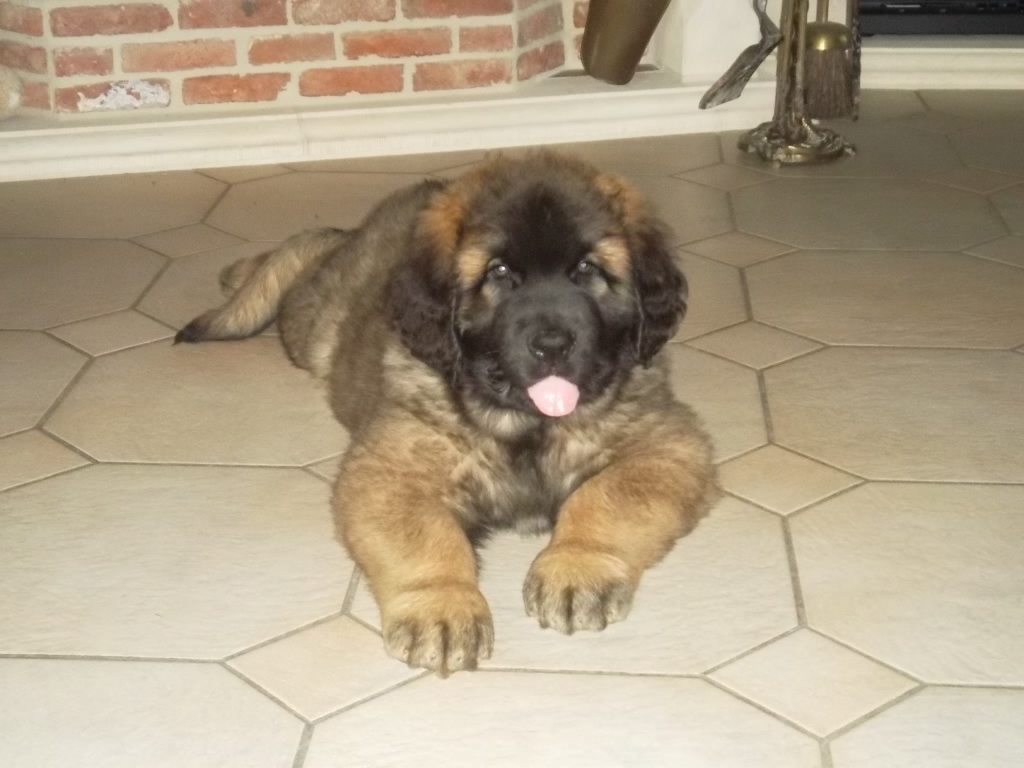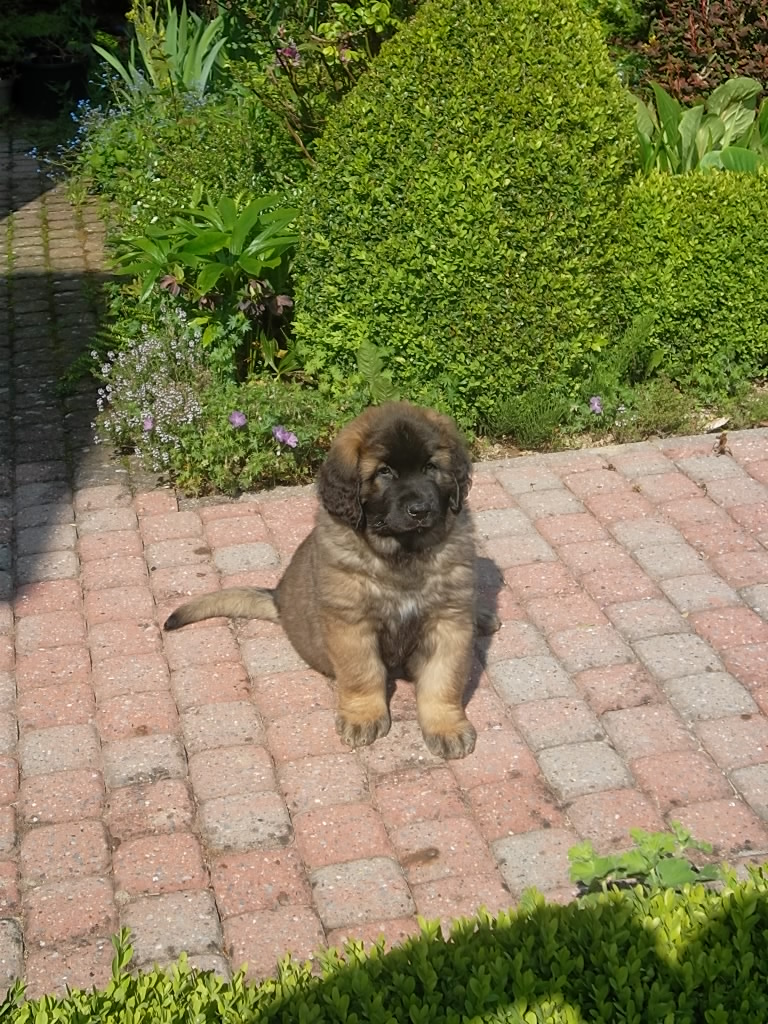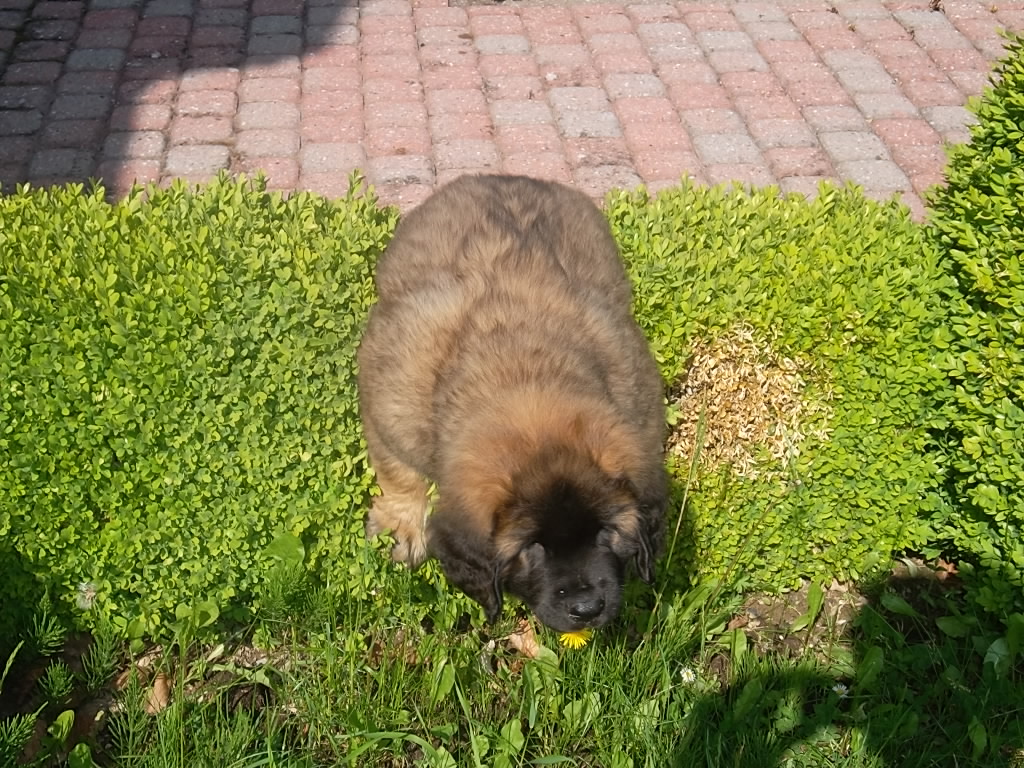 02-06-2013 om 00:00 geschreven door Dirk
01-06-2013

Deze namiddag... - Cette après-midi... - This afternoon...
Deze namiddag trokken wij met de 3 laatste pups naar een verjaardagsparty van onze schoonzoon Sidney.
Wij werden verwelkomd door een nummertje op zijn doedelzak, wat ons Maya kon appreciëren. Het was ook een fijn weerzien met tante Elke en tante Hannelore..... en de Max? Hij herkende meteen de vriend van Hannelore........ Ogier!


Cette après midi nous étions avec les 3 derniers chiots à la fête de l'anniversaire de notre beau-fils Sidney.
Nous étions accueillis avec un numero sur la cornemuse,quelque chose que Maya aimait.
C'était également une belle réunion avec tante Elke et tante Hannelore.... et le Max ? Il reconnut immédiatement l'ami de Hannelore...Ogier!


This afternoon we went with the 3 last puppies to the birthday party of our son in law Sidney.
He welcomed us with a tune on the bagpipes, something Maya liked also. It was also a nice reunion with aunt Elke and aunt Hannerlore.... and the Max? He recognized immediately the friend of Hannelore....Ogier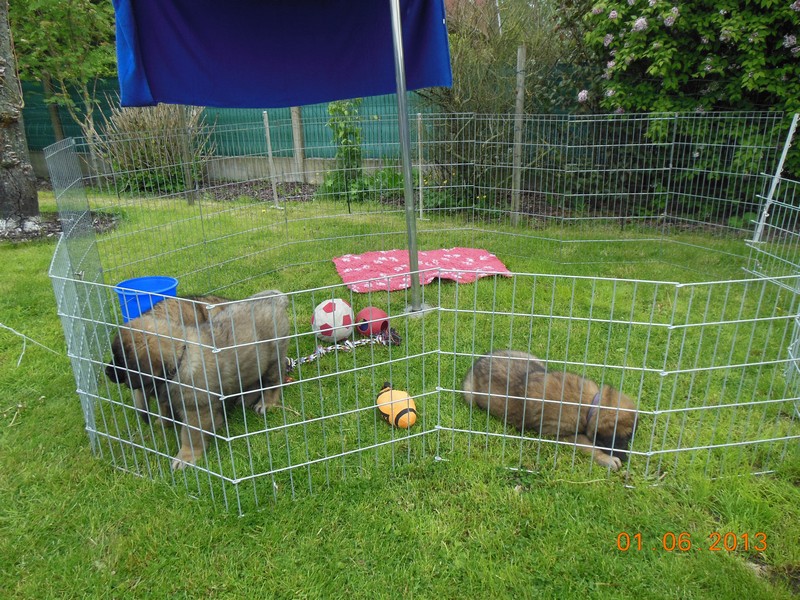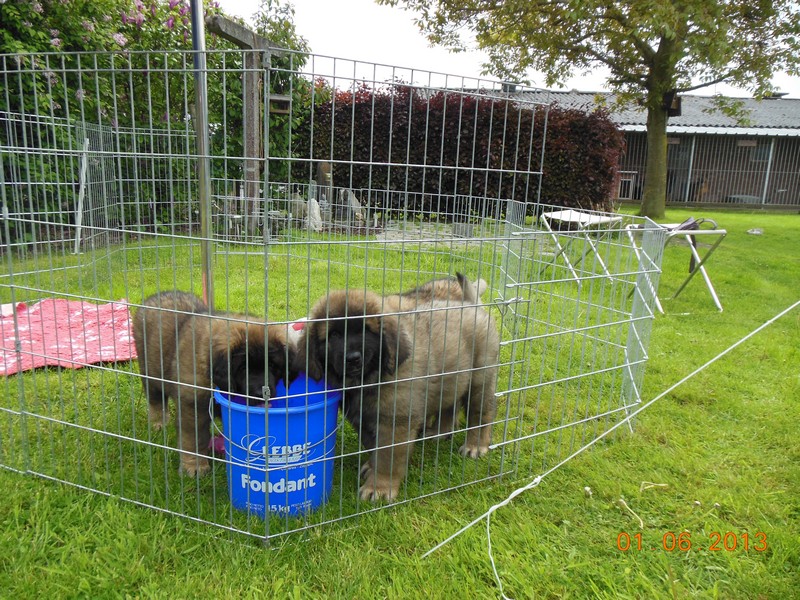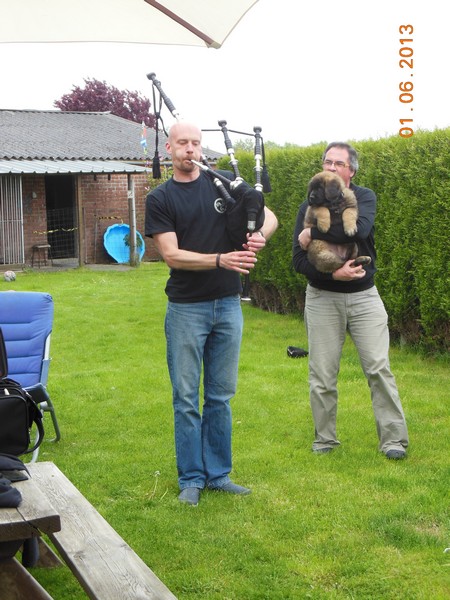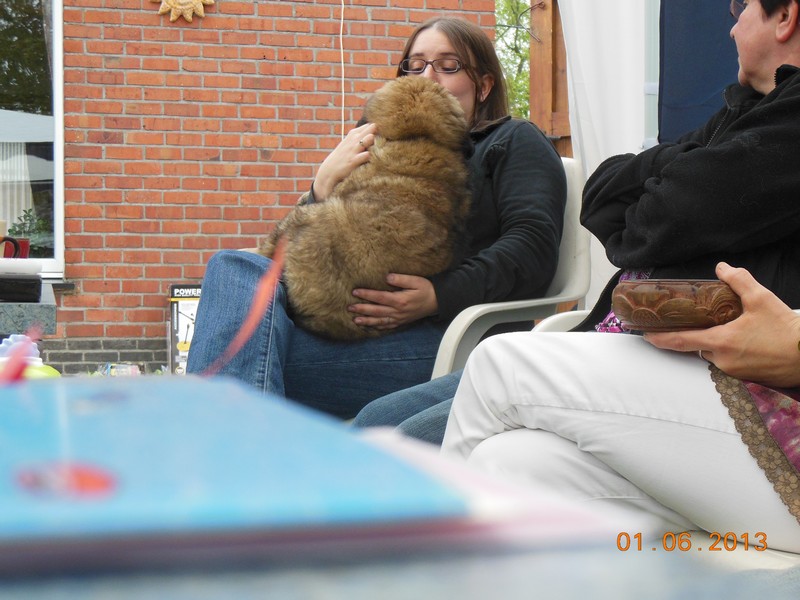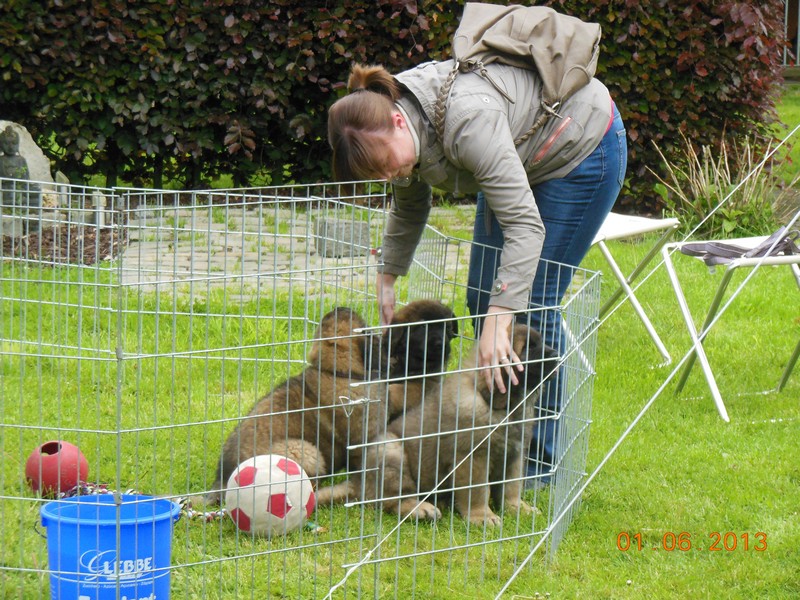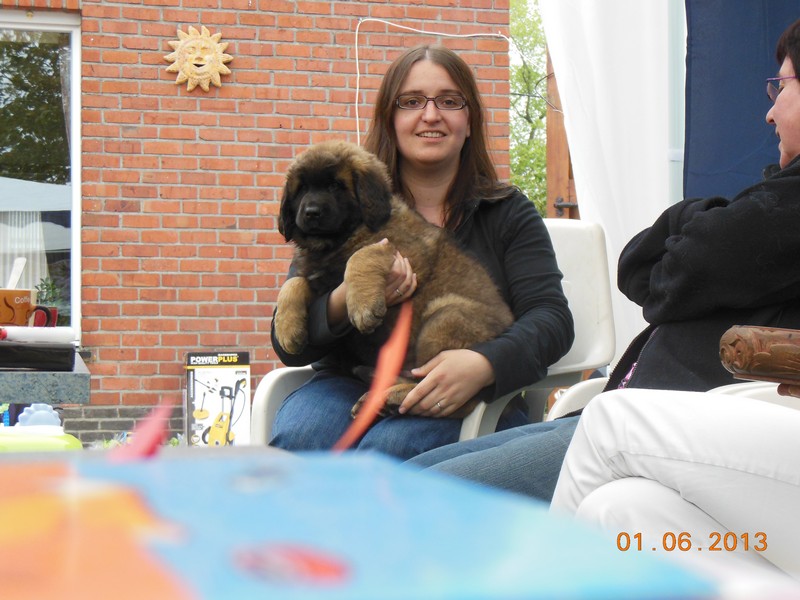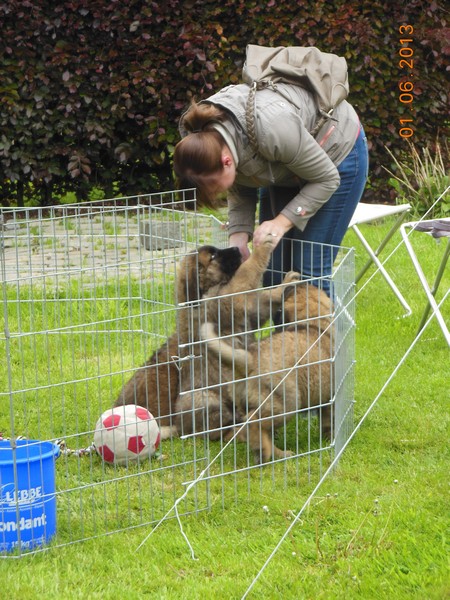 01-06-2013 om 23:01 geschreven door Dirk

Zaterdagmiddag - Samedi à midi - Saturday at noon
En toen waren ze nog met 3

De houders voor de potjes zullen binnen enkele dagen nog te klein worden



Et puis ils étaient encore avec 3

Le struc pour les gamelles sera, dans qq jours trop petit



And then they were with 3

The adjustable for the bowls will be, in some days, to small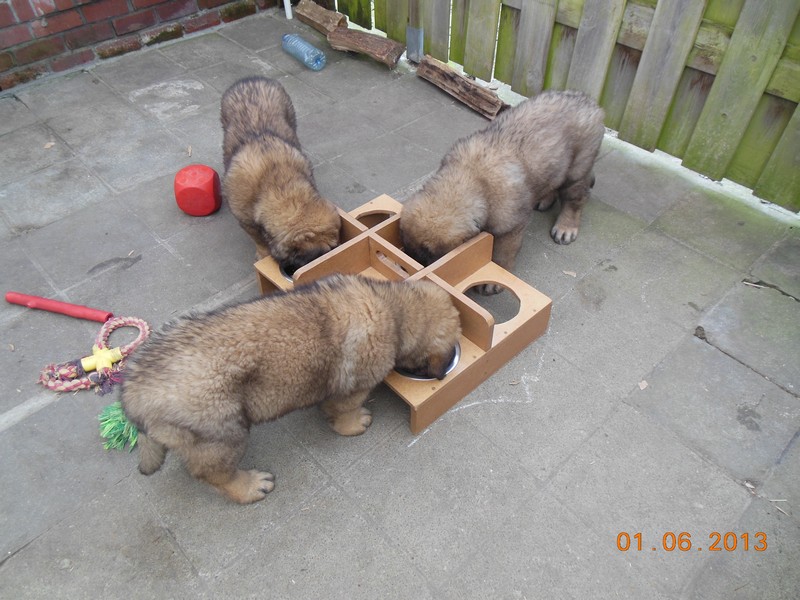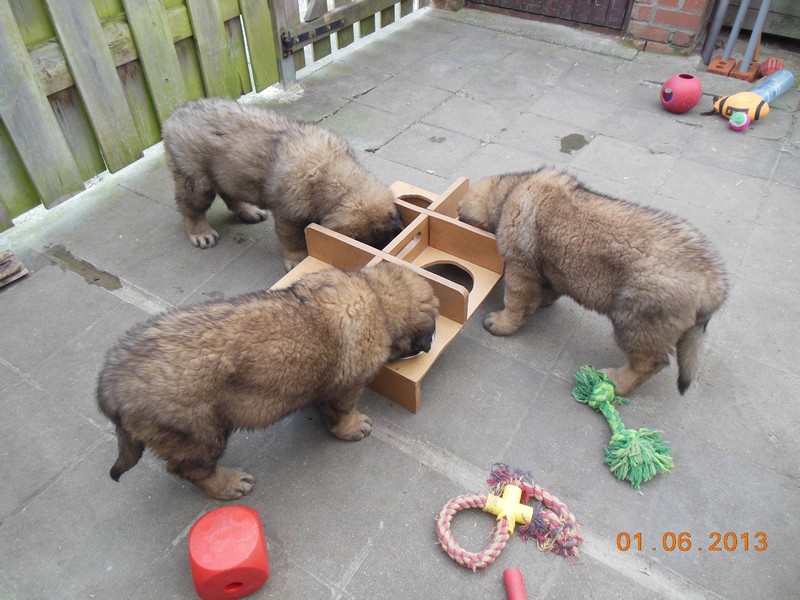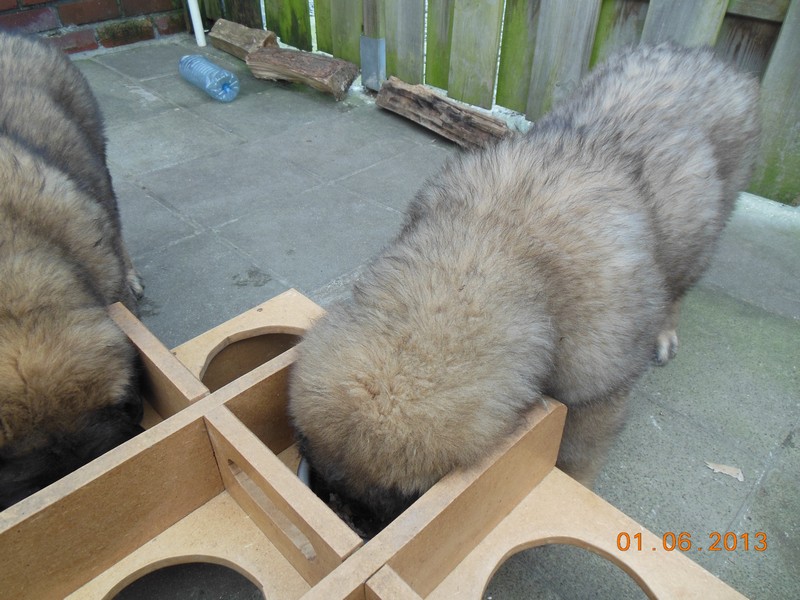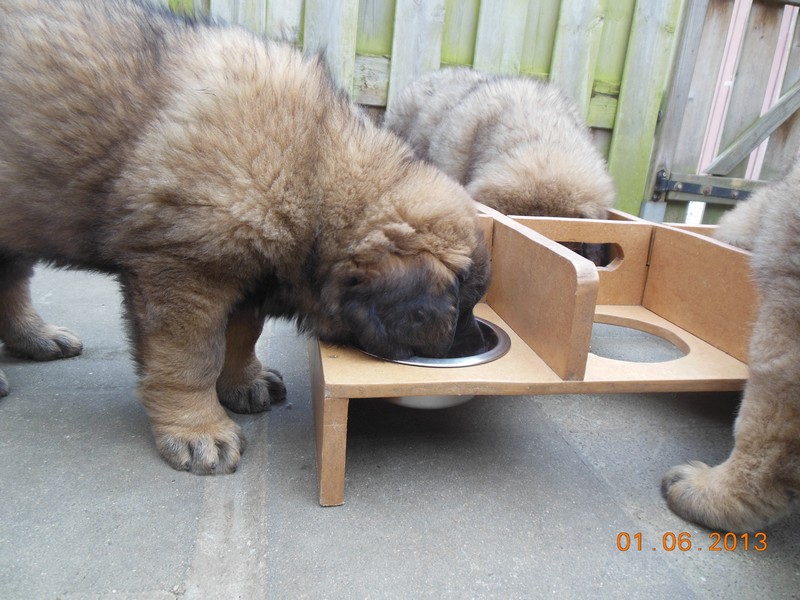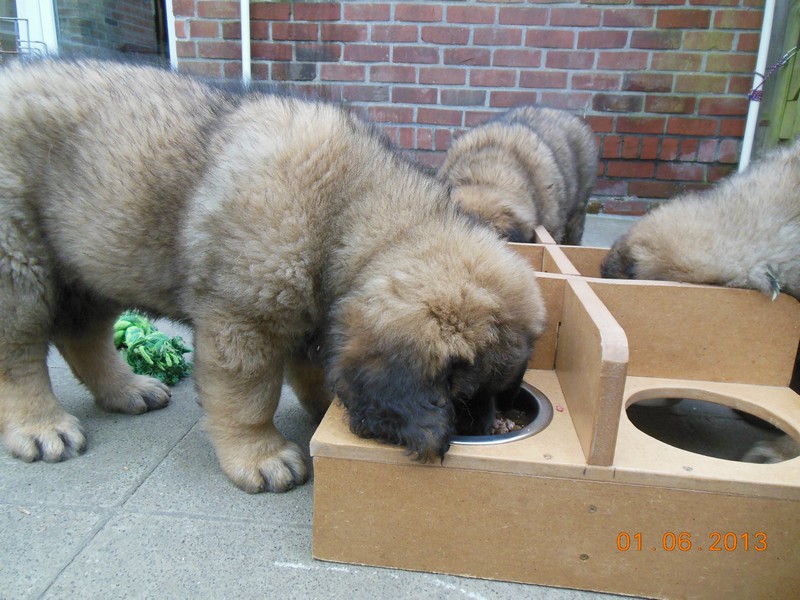 01-06-2013 om 14:09 geschreven door Dirk

Een nieuwe thuis - Une nouvelle maison - A new home
Vandaag vertrokken nog 3 pups naar hun nieuwe thuis. Succes!!



Aujourd'hui encore 3 chiots partaient à leure nouvelle maison. Bonne chance!!



Today, another 3 puppies went to their new home. Goodluck!!



MAESTRO (Oranje-wit / Orange-blanc / Orange-white)
MILTON (Rood-wit / Rouge-blanc / Red-white)
MAYBLE (Roze / Rose / Pink)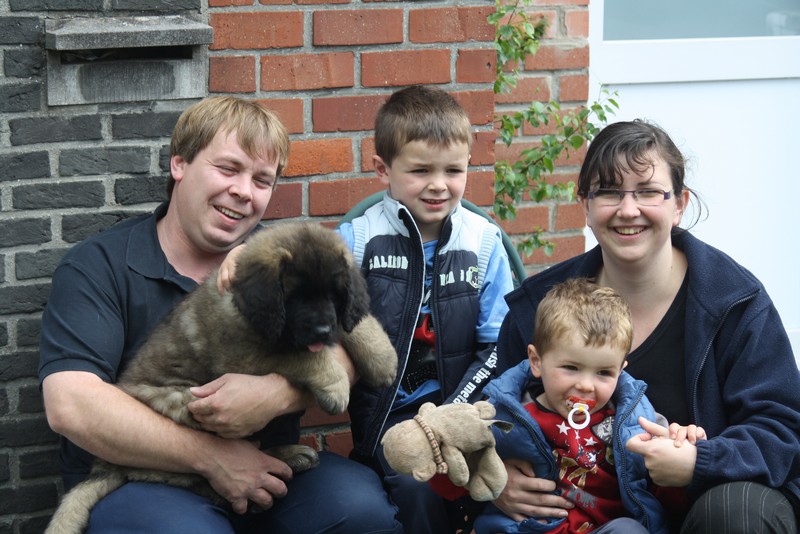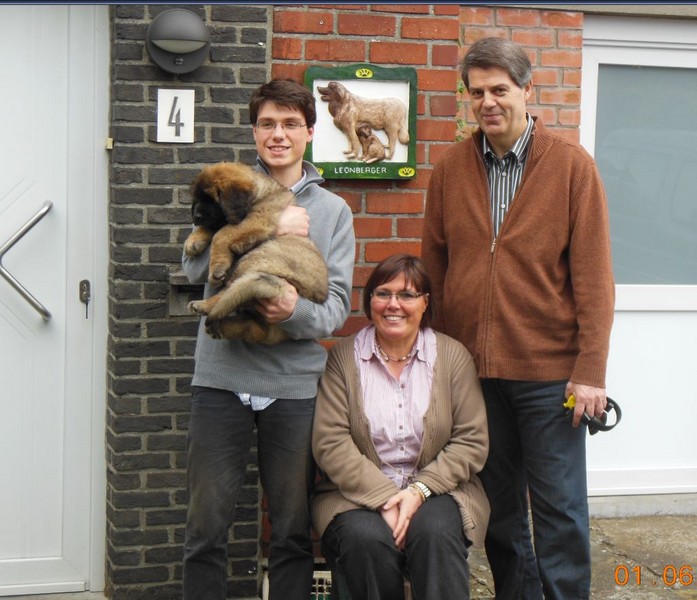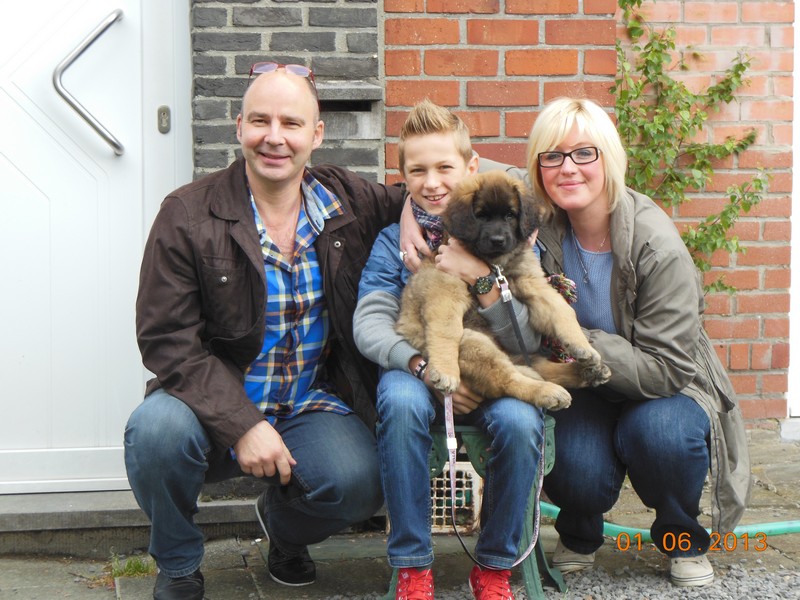 01-06-2013 om 13:57 geschreven door Dirk

Kleine wandeling - Petite promenade - A little walk
Vrijdagnamiddag:
Even genieten van een zonnetje om een korte wandeling te maken en veel nieuwe indrukken op te doen. Een hele inspanning voor een pup van net iets meer dan 8 weken.


Vendredi après-midi:
Profiter du soleil pour faire quelques pas et nombreuses nouvelles impressions. Un effort pour un chiot un peu plus de 8 semaines


Friday afternoon:
Enjoy the sun to make a short walk and many new impressions. A whole effort for a puppy of just over 8 weeks.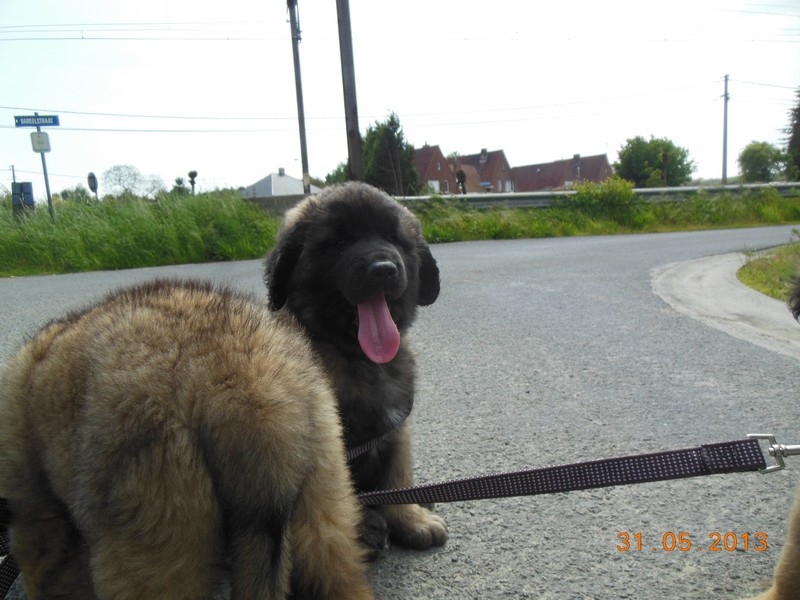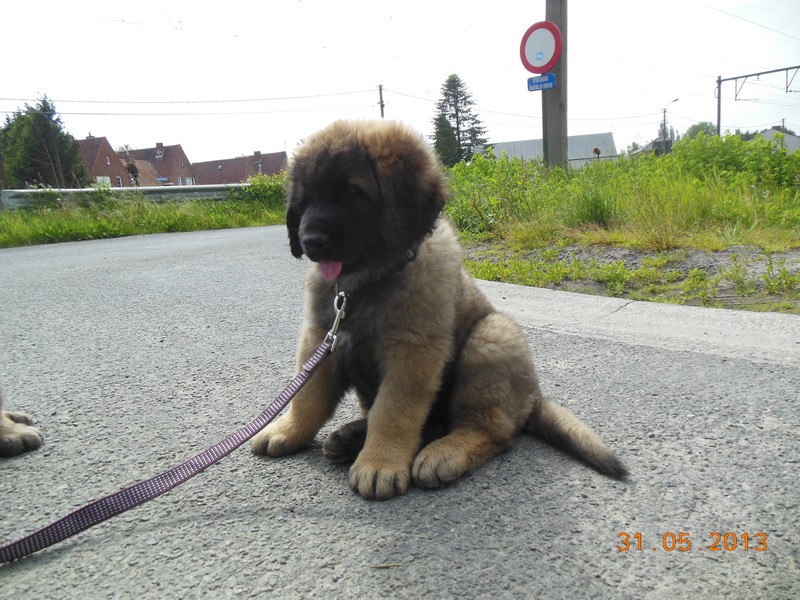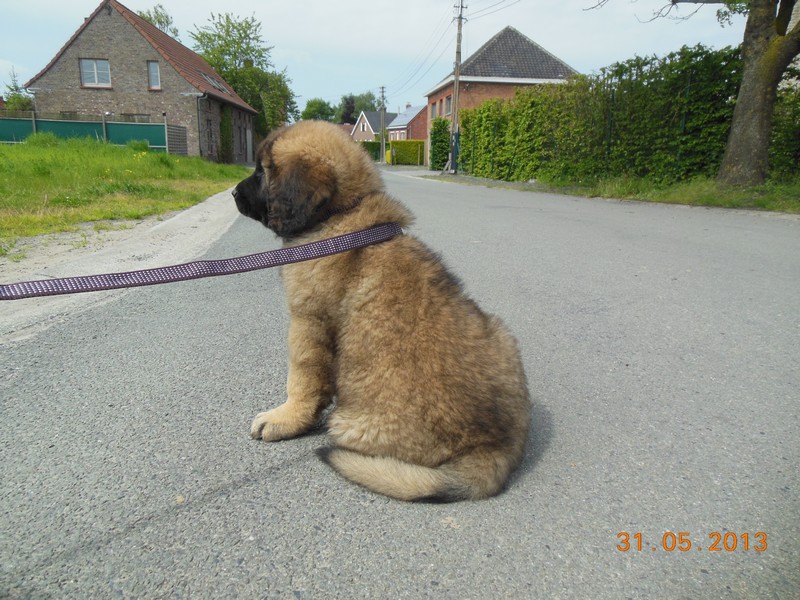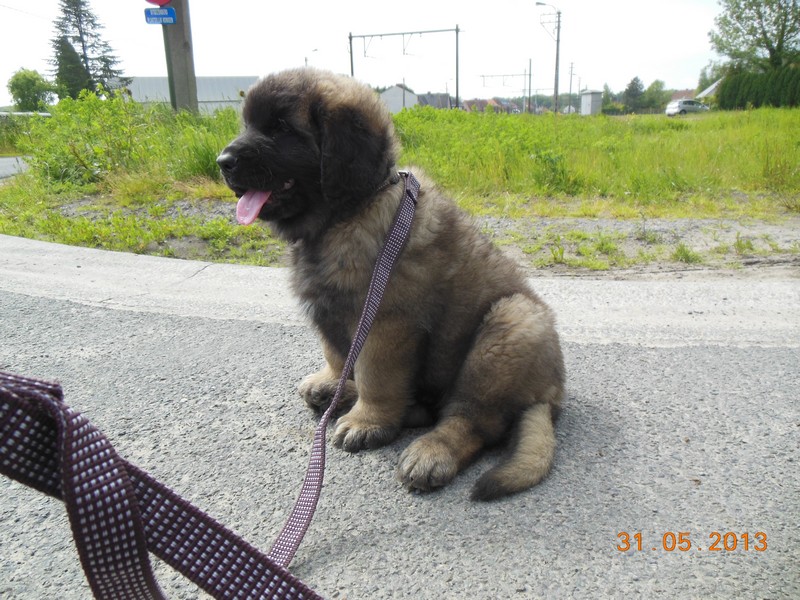 01-06-2013 om 13:46 geschreven door Dirk
31-05-2013

Laatste nieuwtjes - Dernieres nouvelles - Latest news
Het "Leonbergerbed" zal binnenkort ingepalmd worden door de pups, want nu reeds halen ze hun speeltjes er af. Als voorbereiding op hun nieuwe thuis, komen de pups, één na één een tijdje in de living en het salon om er aan te wennen. En wat is er leuker dan een dutje te doen op het "Grote Leokussen"?
Neenah blijkt heimwee te hebben naar 2 april, want nu de box is ontmanteld, gaat zij zich voortdurend in de buurt leggen en brengt haar pups mee naar binnen. Net of ze wil vertellen: "Hier is het allemaal begonnen"

Le "lit Leonberg" sera bientôt propriété des chiots, parceque maintenant ils prennent déjà leurs jouets du lit. Comme entrainement pour aller à leur nouvelle maison, les chiots, l'un après l'autre, vient dans le living et le salon pour y habituer. Rien n'est plus amusant que dormir sur la "Grande coussin Leo"?
Neenah semble aspirer à 2 avril, parceque maintenant que le box est démonter, elle se trouve dans l'environnement et elle apporte ses chiots dedans. Comme elle veut dire: "Ici, tout a commencé"


The "Leonbergerbed" will soon be taken by the puppies, because now they already get their toys there. In preparation for their new home, the puppies, one after one, come in the living room to get used to it. And what could be more fun than take a nap on the "great Leo pillow"?
Neenah seems to be homesick to 2 april, because now the box is dismantled, she's continually in the neighborhood and brings her puppies inside. Yust or she wants to tell them: "Here it all started"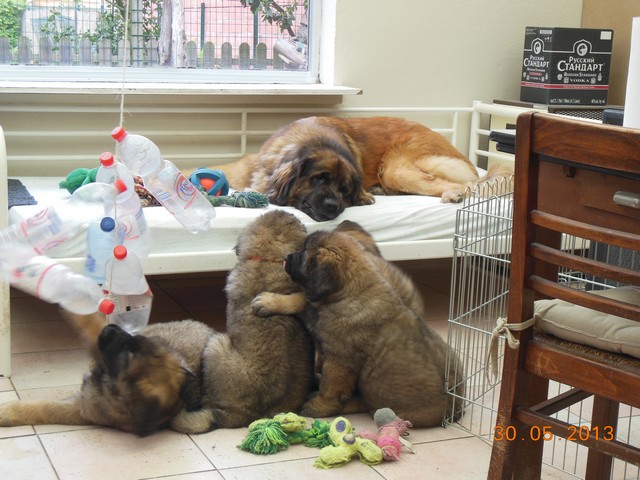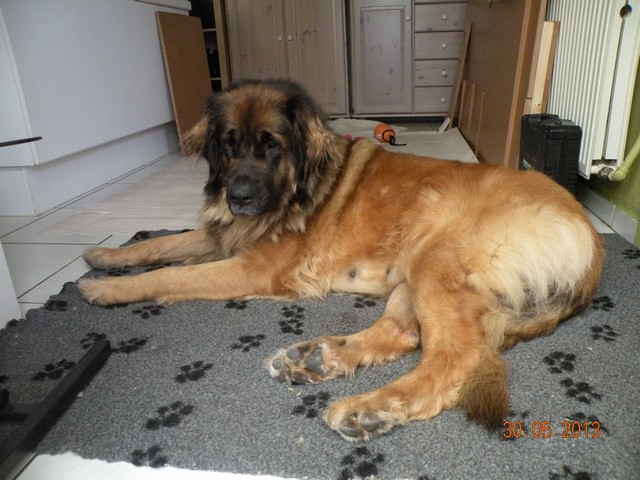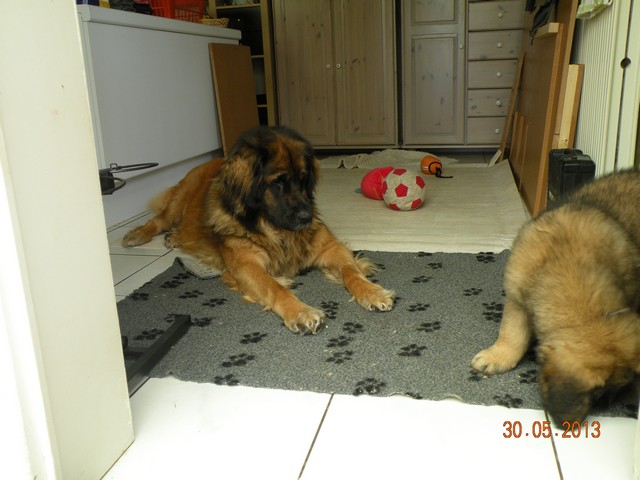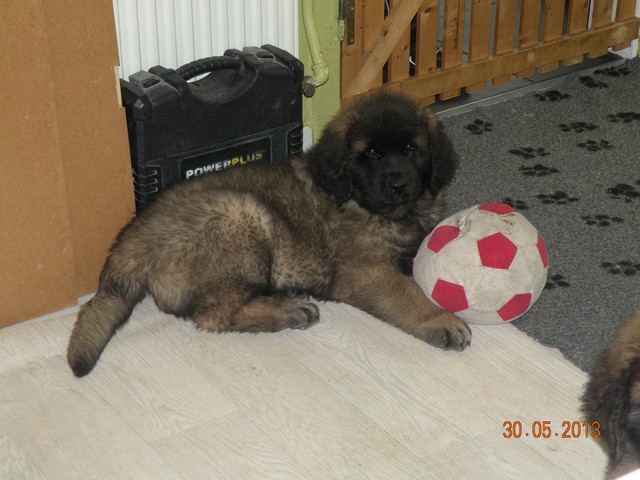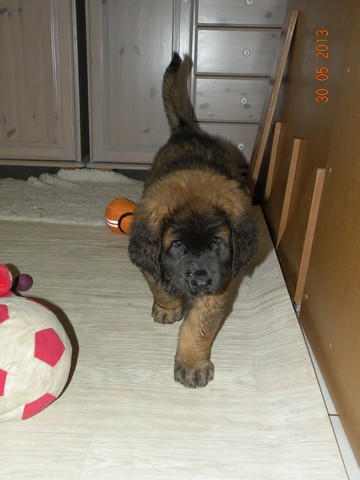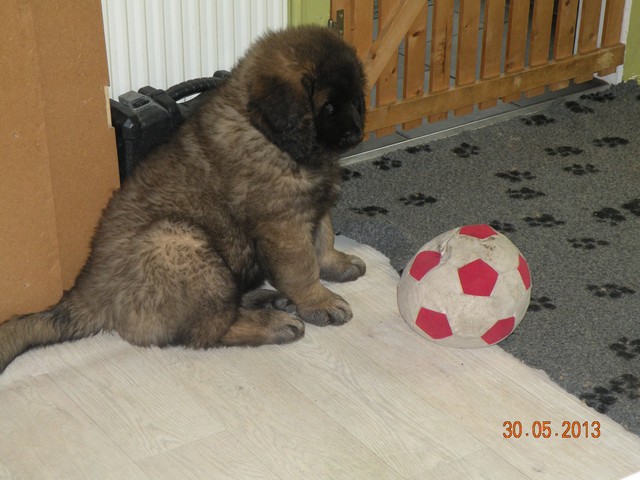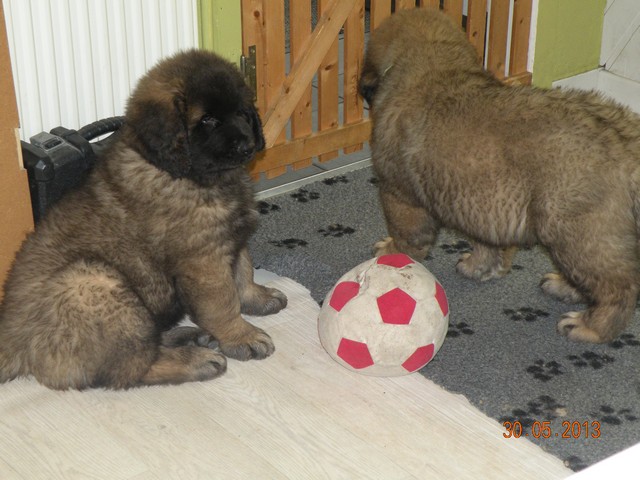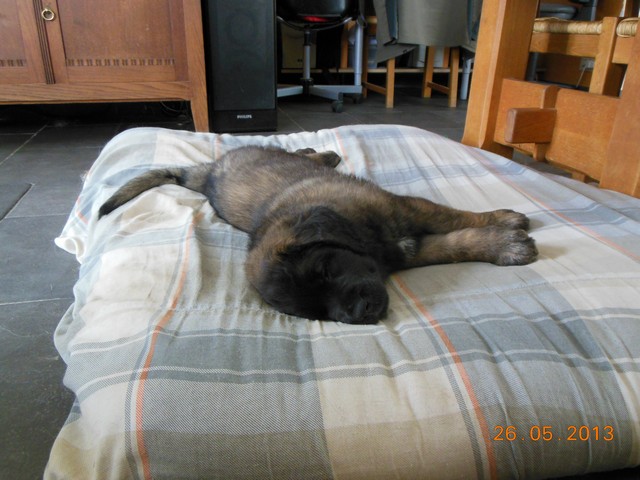 31-05-2013 om 09:08 geschreven door Dirk
30-05-2013

Laatste fotoshoot??? - Dernier shoot photo??? - Last photo shoot???
De jongens / Les garçons / The boys:

MAESTRO (oranje-wit / orange-blanc / orange-white)
MILTON (rood-wit / rouge-blanc / red-white)
MAXIMUS (blauw-wit / bleu-blanc / blue-white)
MAX (geel-zwart / jaune-noir / yellow-black)

De meisjes / Les filles / The girls:

MABLE (roze / rose / pink)
MAYA - MAGICA (geel / jaune / yellow) Blijft bij ons / Restez ici / Stays here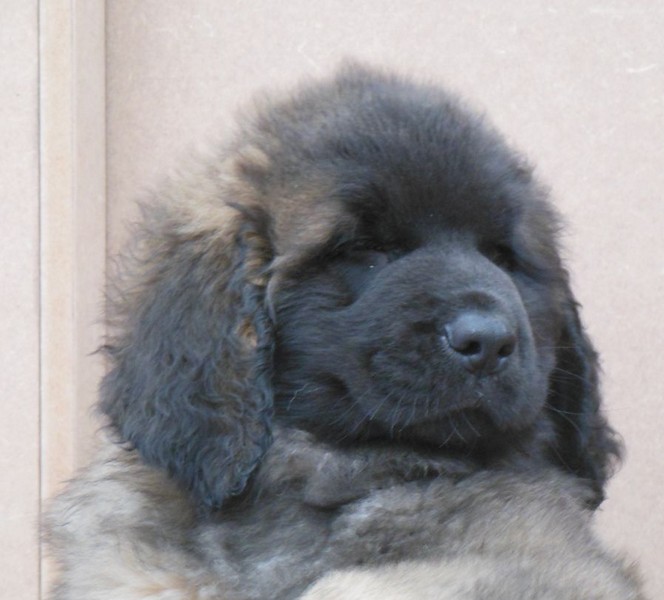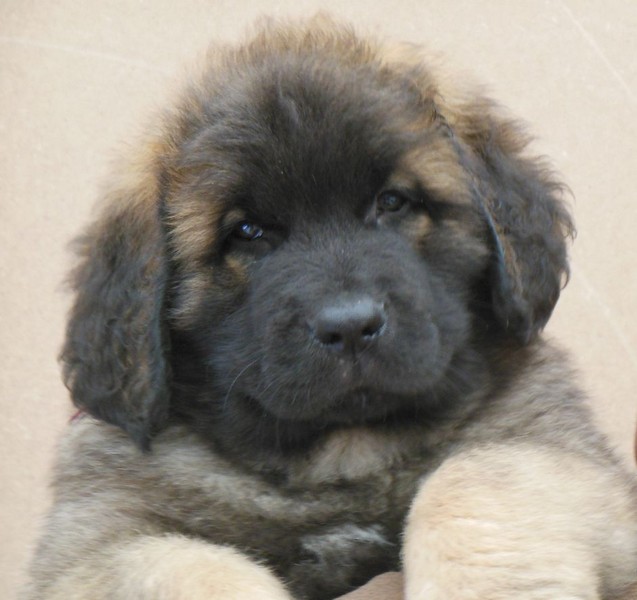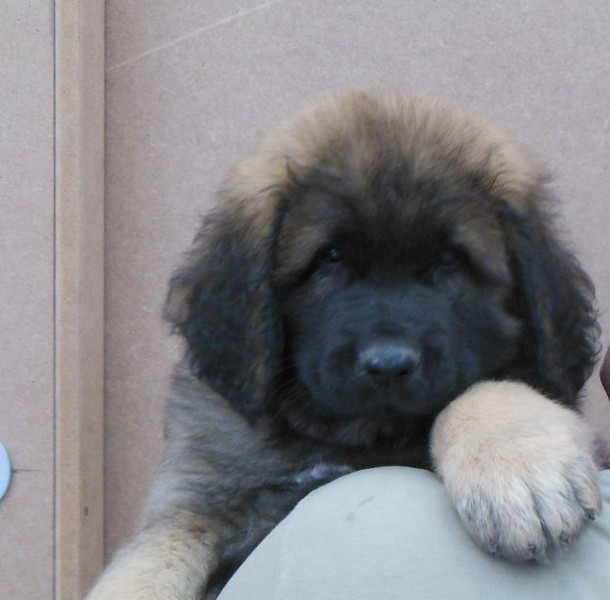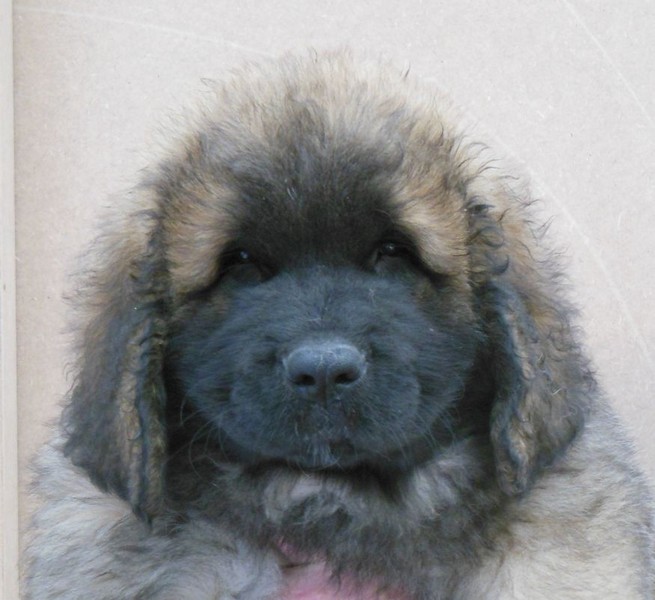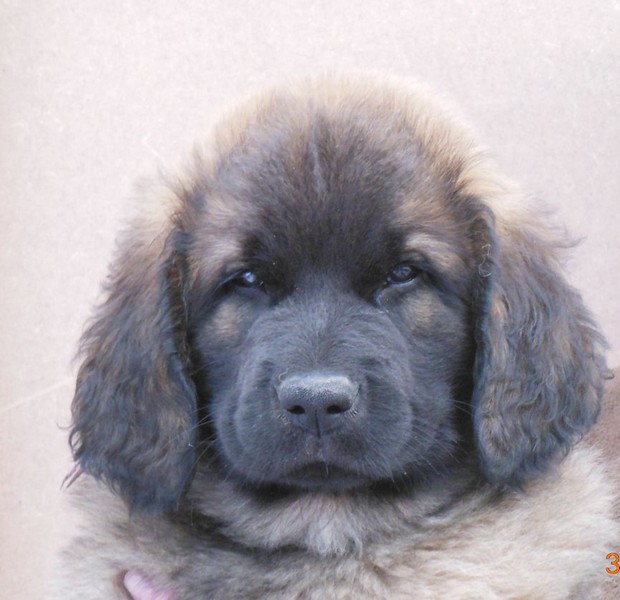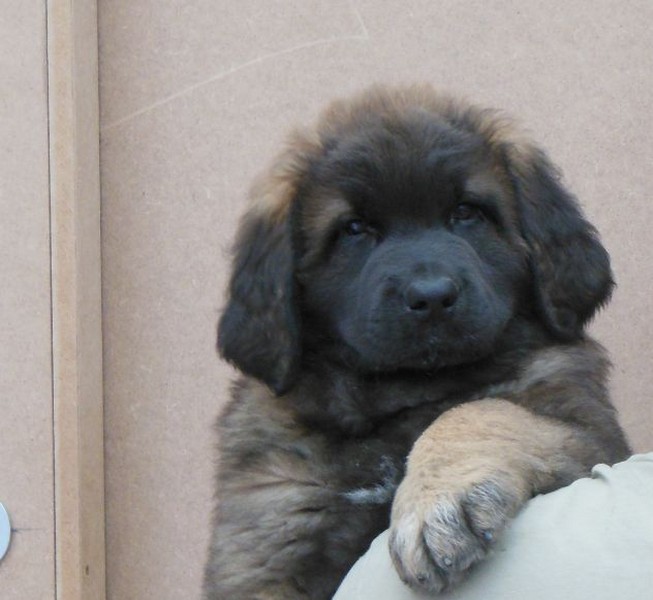 30-05-2013 om 21:19 geschreven door Dirk
28-05-2013

Foto's van Mirte (blauw) - Photos de Mirte (bleu) - Pictures from Mirte (blue)
Ook van Mirte een hele reeks mooie foto's, bedankt Michel, Heidi en Warre!
Aussi de Mirte des photos, merçi Michel, Heidi et Warre!
Some pictures from Mirte, thanks Michel, Heidi and Warre!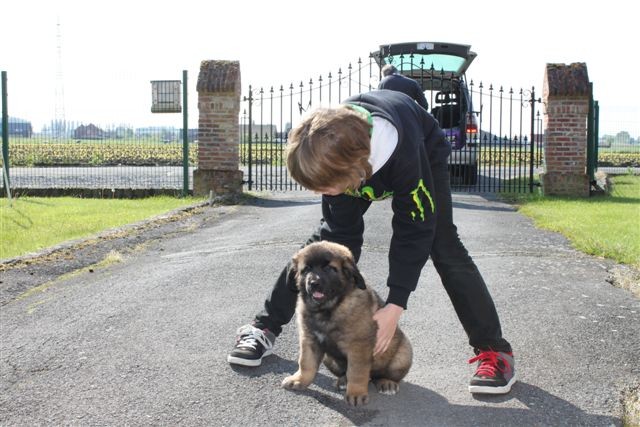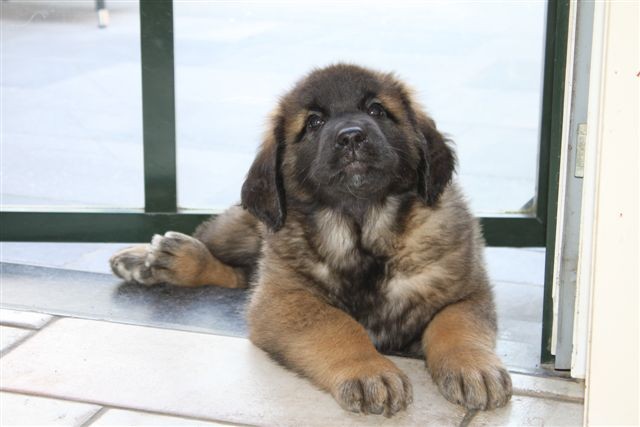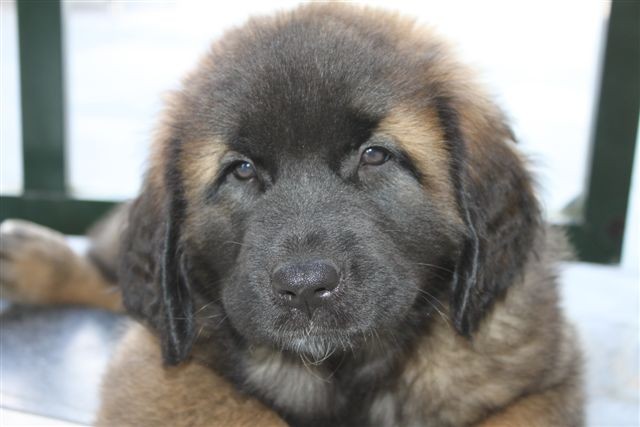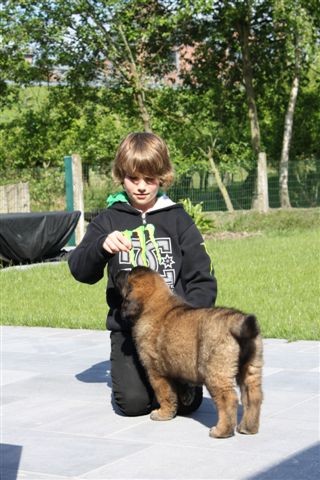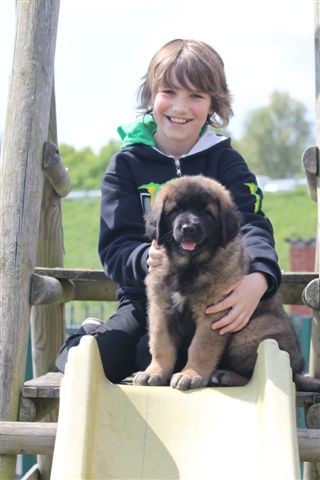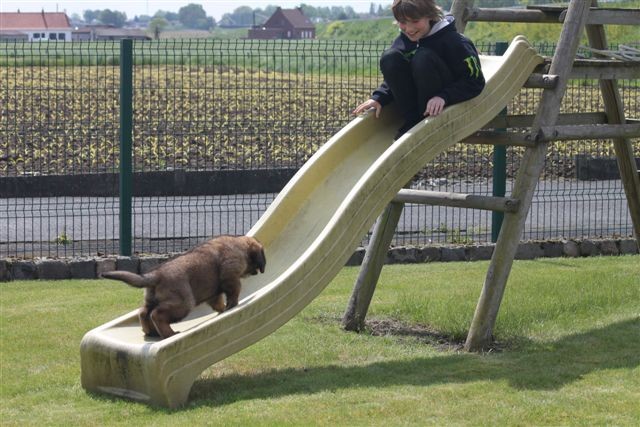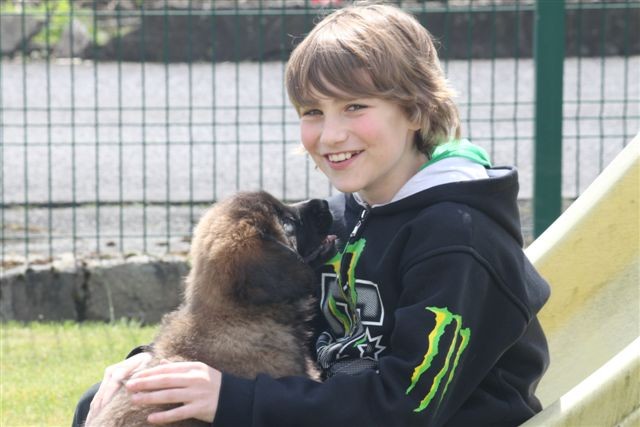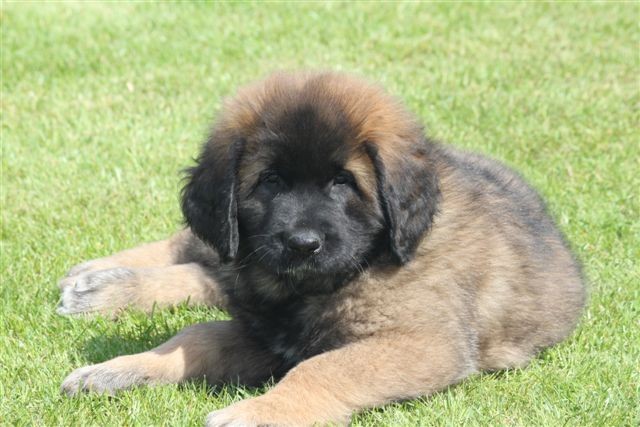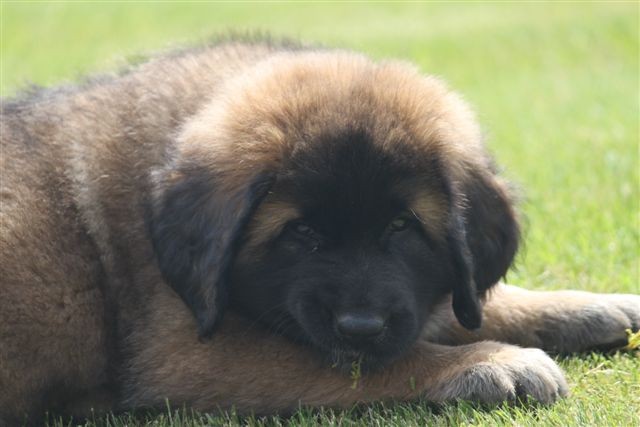 28-05-2013 om 16:43 geschreven door Dirk

Foto's van Mbwa-M (geel) - Photos de Mbwa-M (jaune) - Pictures of Mbwa-M (yellow)
Mbwa-M in haar nieuwe thuis en volgens de baasjes gaat alles prima!
Mbwa-M à ça nouvelle maison et les propriétaires disent que tout va bien!
Mbwa-M at her new home and the owners said that everyting is goiing well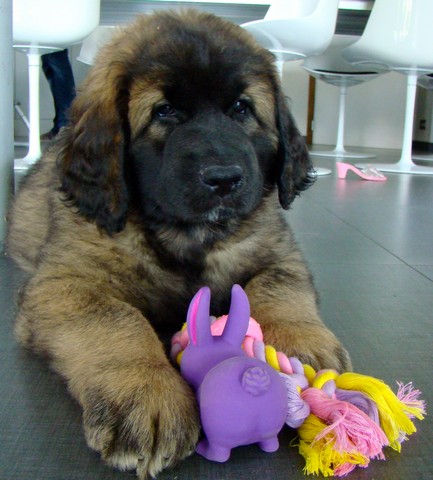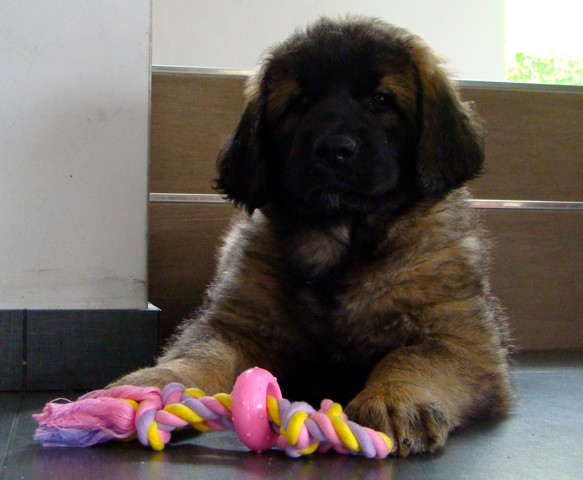 28-05-2013 om 16:40 geschreven door Dirk

Meira-Mable (rood) - Meira-Mable (rouge) - Meira-Mable (red)
Meira-Mable werd heel goed ontvangen door haar baasjes, Ziva en Cira.

Meira-Mable était bien accueillie par ses propriétaires, Ziva et Cira.

Meira-Mable was welcome by her masters, Ziva and Cira.


Herzlichen Dank Martin und Steffi

Die Schwartenmagen und Bratwurst waren schon ganz lekker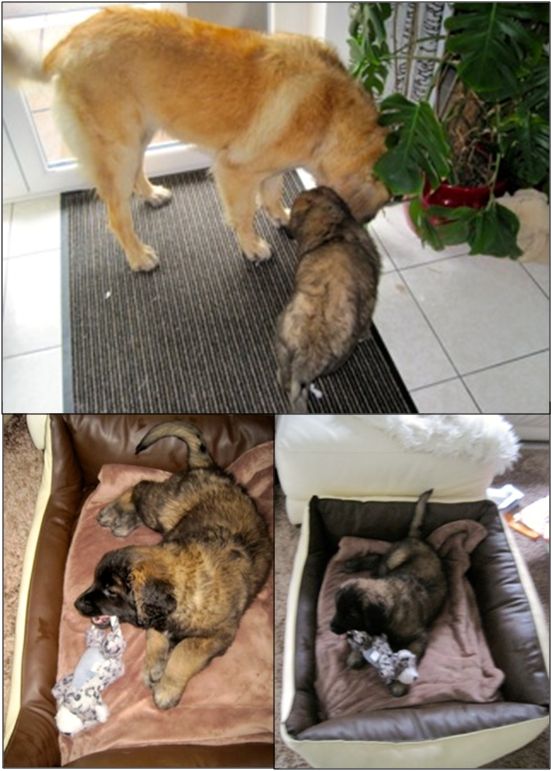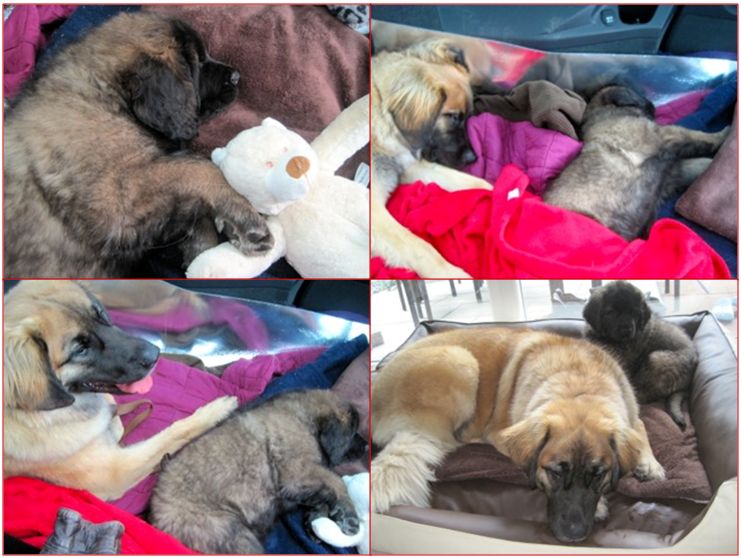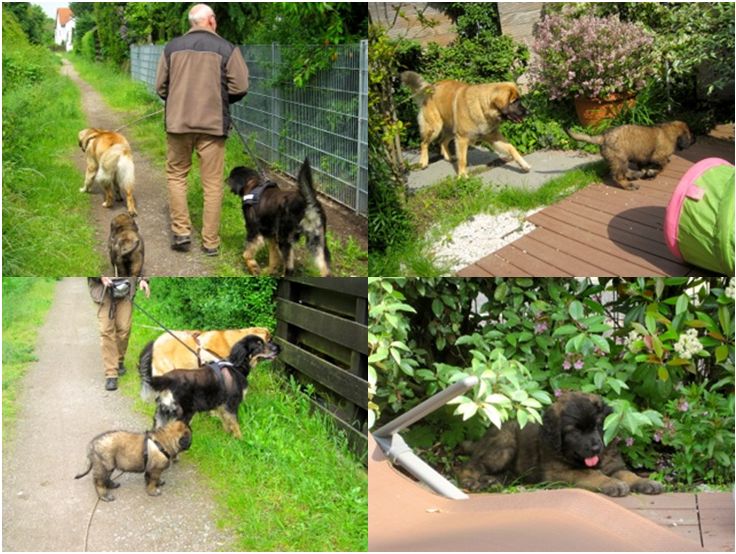 28-05-2013 om 00:00 geschreven door Dirk
27-05-2013

De zomer!!! - L'été!!! - The summer!!!
Vandaag was een mooie zomerdag en Viviane had het prachtige idee om met de overblijvers naar de zee te trekken. Met de Leo-mobiel trokken wij richting Zeebrugge waar we dicht bij het strand konden parkeren.
Eerst was het de beurt aan Maestro (oranje-wit), Milton (rood-wit) en Max (geel-zwart). De tweede ronde was voor Maya ... (geel), Mayble (roze) en Maximus (blauw-wit). Na onze kennismaking met het strand hebben ze de hele weg terug en tot een stuk in de namiddag geslapen. Vermoeiend zo'n zonnige "zandwandeling".


Aujourd'hui c'était l'été et Viviane a eu une merveilleuse idée d'aller à la mer. Avec le Leo-mobile nous étions partis vers Zeebrugge où nous pouvons stationner près de la plage.
D'abord c'était Maestro (orange-blanc), Milton (rouge-blanc) et Max (jaune-noir). Après c'était Maya (jaune), Mayble (roze) et Maximus (bleu-blanc). Après l'introducion à la plage ils étaient très fatigués et ils dormaient dans le Leo-mobile et aussi presque tout l'après-midi. Très fatiguante une "promenade de sable".


Today it was realy summer and Viviane had a splendid idee to go to the see. With our Leo-mobile we went to Zeebrugge where you can get rid of your car near the beach.
First it were Maestro (orange-white), Milton (red-white) and Max (yellow-black) who went into the sand. The second round was for Maya.... (yellow), Mayble (pink) and Maximus (blue-white). After al short walk in the sand they were very tiered and they slept the whole way back and also a part of the afternoon to. Exhausting such a sunny "sand-walk"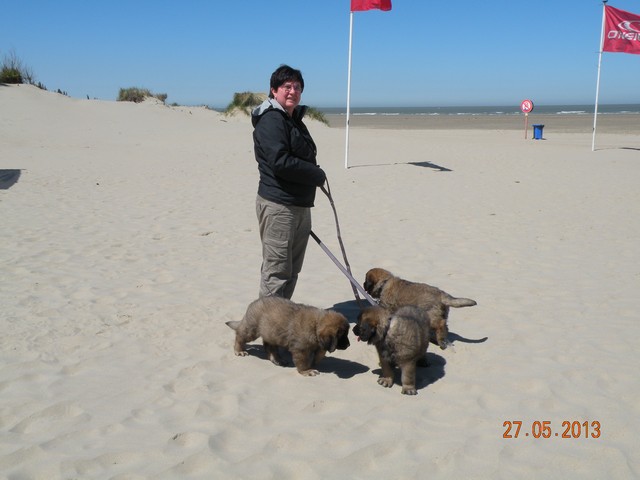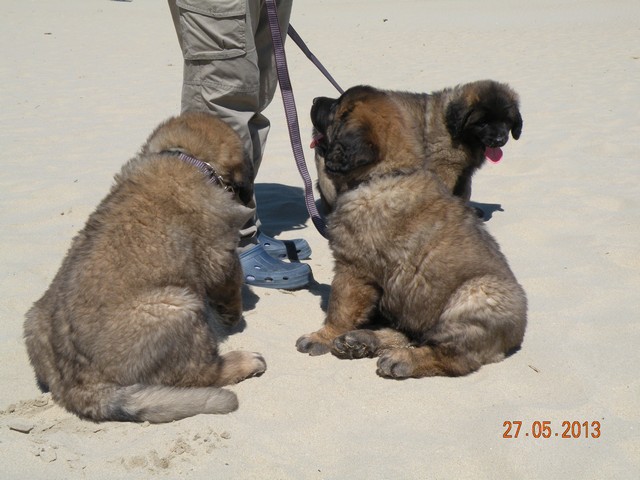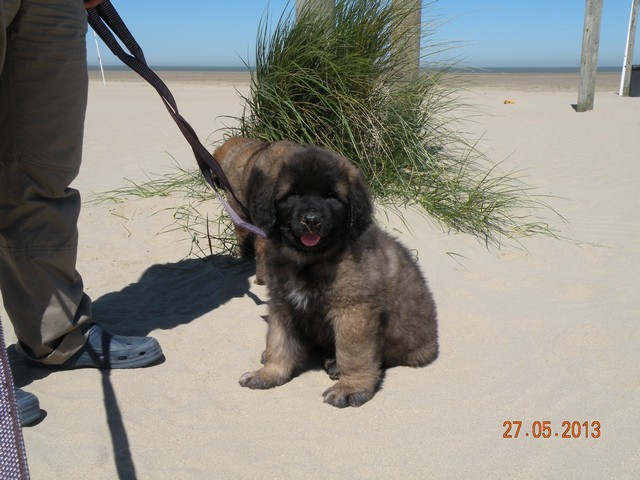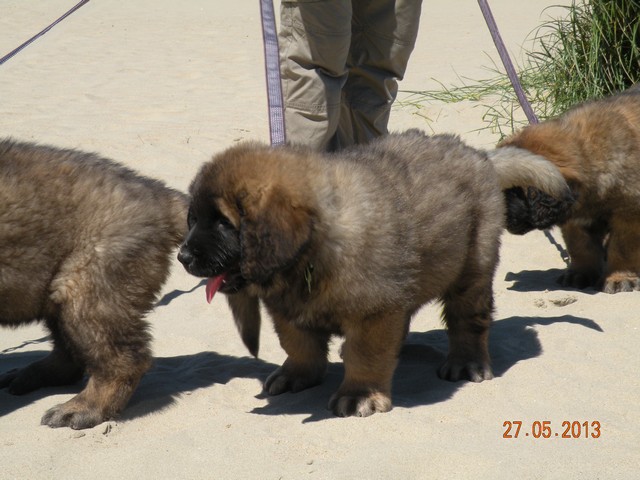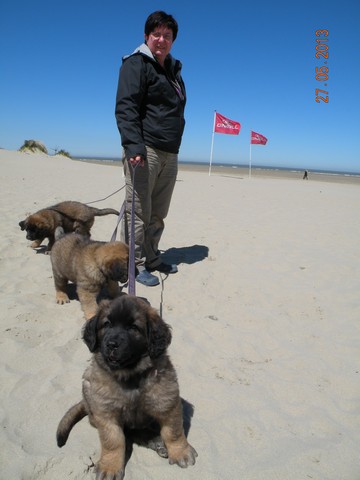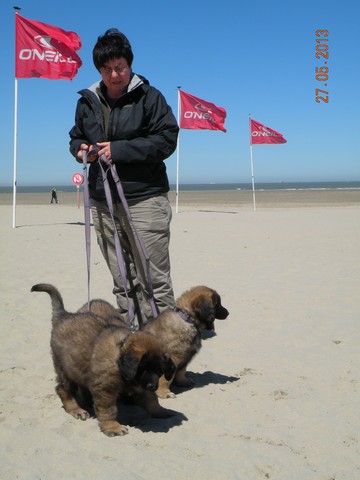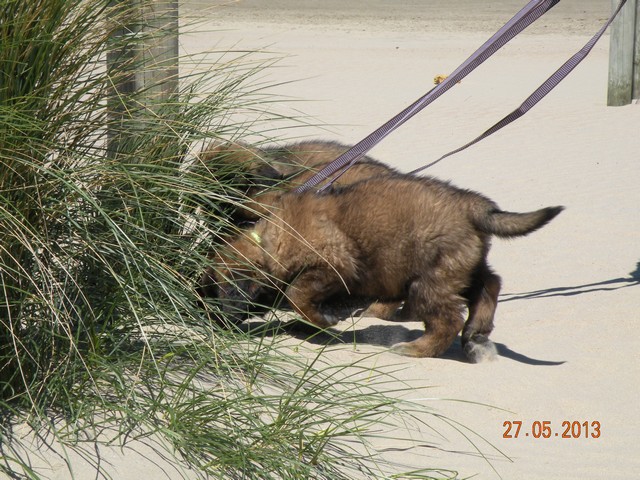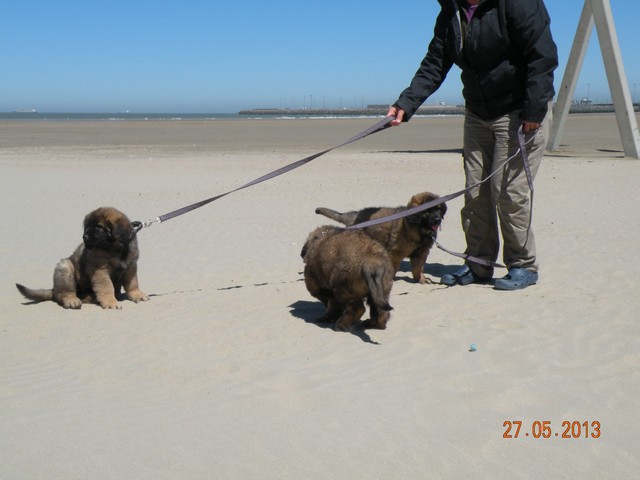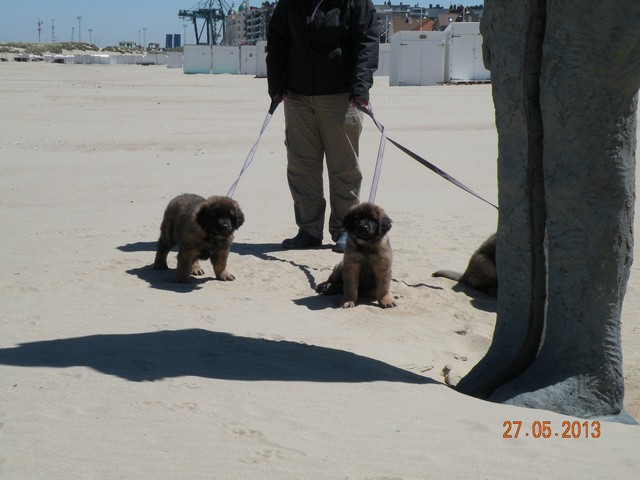 27-05-2013 om 00:00 geschreven door Dirk

| | |
| --- | --- |
| | |
E-mail mij
Druk op onderstaande knop om mij te e-mailen.