Mirte amuseert zich met een leeftijdgenootje

Mirte 's amuse avec un chiot labrador d'à peu près le même âge.

Mirte is playing with a labrador pup of about the same age


Meira vindt het fijn samen met Ziva en Cira!
Meira se sent bien près de Ziva et Cira!

Meira likes with Ziva and Cira

Mayble heeft een feestje gebouwd na de overwinning van de "Rode Duivels"
Mayble a eu une "houseparty" après la victoire des "Diables Rouges"
Mayble has build a party after the victory of the "Red Devils"
And Milton wordt al een echte Leonberger met de pootjes in het water!
Et Milton devient déjà un vrai Leonberg avec les pieds dans l'eau!
And Milton is already a real Leonberger with his feet into the water!

Bij Maestro moesten we nog iets afgeven en we zijn dan ook even langs geweest. Het was een fijn weerzien tussen mama Neenah en Maestro. Het was duidelijk dat zij elkaar nog herkenden. Voor Maya was het terug even wennen aan haar broer, maar even later speelden ze samen in de zandbak. Nous étions chez Maestro pour livrer quelque chose. Ils ont reconnu l'autre immédiatement. D'abord un peu d'inspection l'un à l'autre mais après quelques minutes ils ont joué dans le bac à sable.
We went to Maestro to deliver something. Neenah, Maya and Maestro were very happy to see each other bac again. After an inspection they played together in the sand.
Ook van Mbwa-M heel veel goed nieuws! Zij is reeds naar de hondenschool geweest en de kindjes kregen wat huiswerk hoe ze met Mbwa-M moeten spelen en omgaan. Ook 's nachts lijkt het al goed te lukken en verder...... een typische pup die speelt, rent, eet en slaapt

Aussi de Mbwa-M très bonne nouvelle.Elle était déjà à l'école canine et les enfants ont eu quelques devoirs comment de jouer avec le chiot. Même pendant la nuit ça semble à réussir et puis..... un chiot typique qui joue, cour, mange et dort

Also from Mbwa-M very good news. She went already to the dog school and the children got their homework how to play with the puppy. Even at night it's goiing ok and for the rest...... a typical puppy who plays, runs, eat and sleeps!

Melchior-Marcus stelt het ook opperbest. Hij kan even "rustig" als "actief" zijn maar is een hele lieve, zoals men mij vertelde.
Avec Melchior-Marcus tout va bien. De temps en temps il est tranquille mais il peut être tres actif aussi. Le plus important c'est qu'il est doux.
With Melchior-Marcus everything is ok. He can be very actif but also very quiet. The most important is that he is very sweet.
De Max was onlangs de maskotte op een minivoetbal? of handbal? tornooi (ben het eventjes kwijt). Naar voorbeeld wss van de puppymobiel hadden zijn baasjes een kinderpark mee genomen naar de sporthal en hij sliep rustig door tijdens al het gejoel van het tornooi. Hij stapt al flink mee aan de lijn.
Max était la Mascotte à une compétition de mini football ? ou de handball ? Un peu comme le puppy-mobi le Max c'était coucher tranquillement à travers tous les quolibets du tournoi. Il marche déjà à la ligne
Max was the maskotte of a football game and he slept in a kind of puppy-mobile during the game. He also walks on the line.
Zaterdag 15/06 brachten wij een kort bezoekje aan Maximus. Daar wordt hij echt wel "verwend" want hij heeft een box vol speeltjes, een waterbadje voor de warmere dagen, een grote tuin om in te spelen en binnenkort komt er ook nog een "Villa Maximus". Hij houdt van de frambozen en het klimmen op allerlei toestellen die op het terras staan. De zondag zal het zijn eerste lesdag zijn in de hondenshool en binnen een week gaat ons Maya er een weekje op vakantie, spannend!
Samedi 15/06 nous étions chez Maximus. Là il est vraiment "gates" parce qu'il a une boîte pleine de jouets, pour les journées plus chaudes un petite piscine d'eau et bientôt, il y aura une "Villa Maximus". Il aime les bramboises et grimper sur toutes sortes de choses sur la terasse. Dimanche ça sera son premier jour d'école canine et dans une semaine notre Maya sera là pour une vacance. Exitant!!
Saturday 15/06 we brought a short visit to Maximus. There, he really is "spoiled" because he has a box full of toys, a water pool for the warmer days, a large garden to play in and soon there will be also a "Villa Maximus". He likes the raspberries and climbing on all kinds of devices on the terrace. Sunday he will be at the dogschool and within a week Maya will go overthere for a holiday.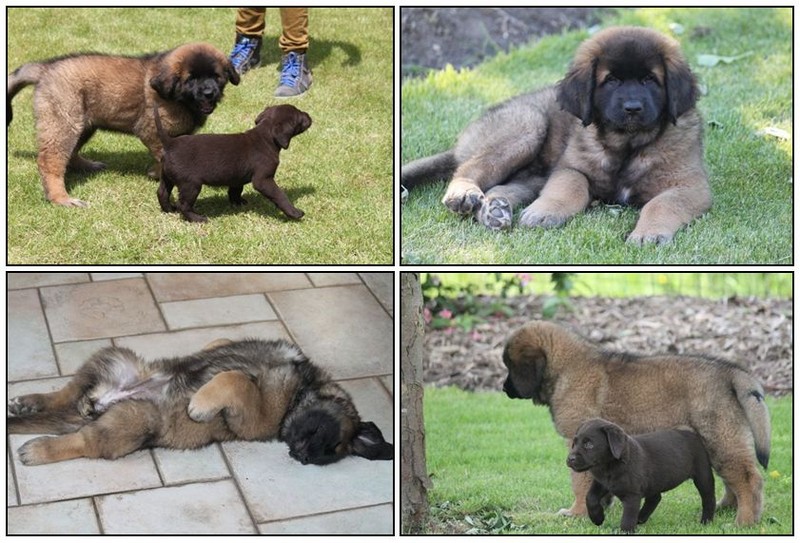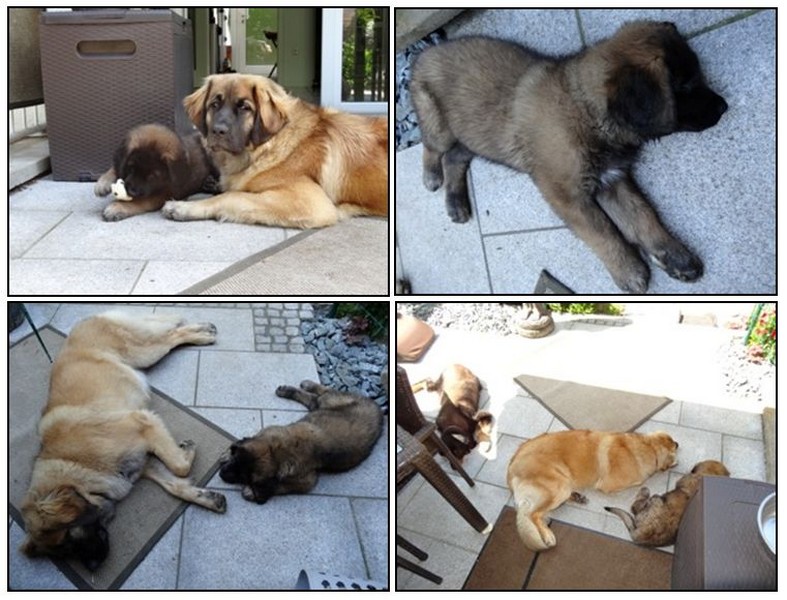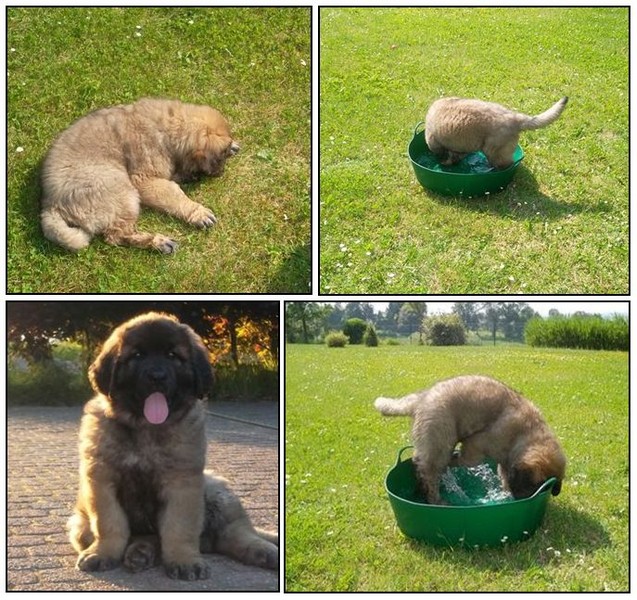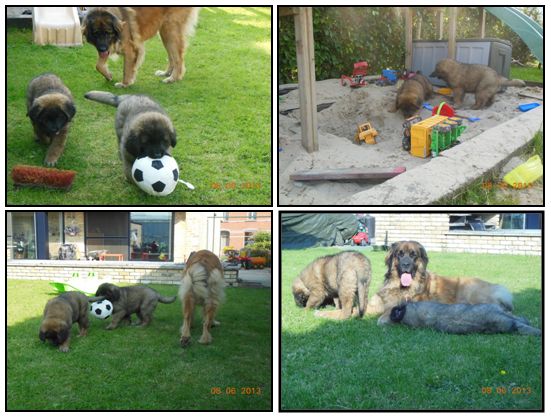 16-06-2013 om 20:40 geschreven door Dirk