Gastenboek
Druk oponderstaande knop om een berichtje achter te laten in mijn gastenboek
| | |
| --- | --- |
| | Voor de horlogeliefhebber |
17-06-2013

Welkom bij The Watch Aficionado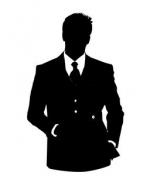 For most of us, watches are a tool. Specifically, watches are a tool that tell us when it's five minutes to happy hour, when it's five minutes to the end of happy hour and how long we've been in jail after violently insisting that happy hour continue. But for many men, watches are regarded as the No.1 male accessory because they encapsulate coveted masculine attributes: namely style, engineering and status.

And because this "thinking-man's" accessory shows no sign of being supplanted by something less intricate -- like sweatbands -- a solid background in watches is a necessity for any chap looking to elevate his profile.

Thankfully, I've taken the time (pun unavoidable) to compose a primer of everything a men's watch novice needs to know in order to stay afloat in the sometimes cutthroat world of watch aficionados. So read on and make sure that you never get stuck trying to convince anyone that your calculator watch is a personal GPS.



If you have any questions for me about haute horlogerie, or what you think is haute horlogerie, please feel free to bother me via watch_aficionado@outlook.be (English or Dutch).


Enjoy!

The Watch Aficionado


Tags:Welkom

03-07-2013

The watch making process: The IWC example
The watch making process consist of various stages. Here you find an example of what a watch goes trough at IWC. Like so many things, a philosophy is needed first in order to create something beautiful.
IWC's philosophy
From the very beginning, this unusual geographical location has fostered IWC's philosophy, which is based on a passion for watchmaking, untiring enterprise and perfect craftsmanship. As an international premium brand name, the company has consciously chosen to specialise in innovative mechanical watches. The individual who purchases an IWC watch expects not only precision, functional design and a long service life but also the kind of advanced technical features that only a few watch manufacturers worldwide are able to provide. The reputation of the brand from Schaffhausen is founded not least on the fact that its highly qualified employees master every step of the production processes behind complications like the minute repeater, the power reserve, the tourbillon and the perpetual calendar. Behind the claim to excellence, "Probus Scafusia", which was first formulated in 1903 and stands for good, solid craftsmanship from Schaffhausen, lies the desire to manufacture precision timepieces that will be a joy to use and will retain their value well into the future.
- "IWC'S Philosophy is based on a passion for watchmaking, untiring enterprise and perfect CRAFTSMANSHIP" –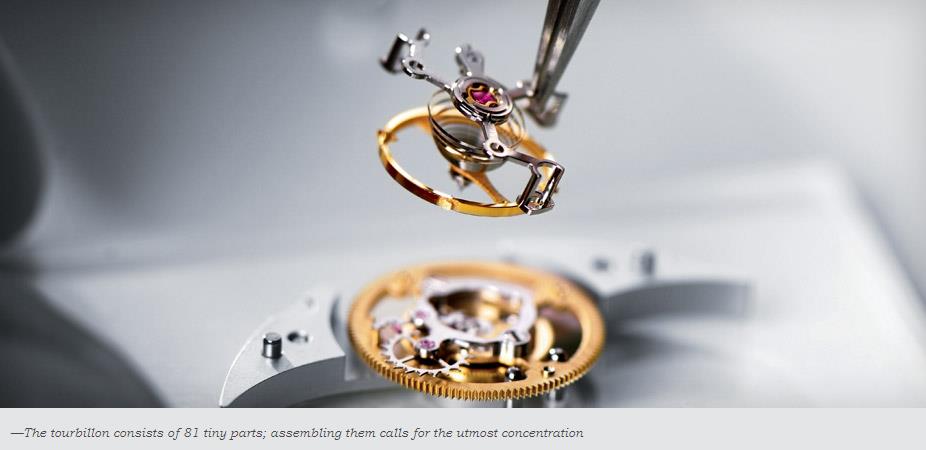 For the designers and construction specialists at IWC, this is not only an enormous challenge but also the force that drives them on to greater things. Every IWC watch is professionally finished by masters of their trade. For they are the individuals whose trained eyes, nimble fingers and precision instruments put together IWC watches from a collection of single parts: each a fascinating example of meticulous workmanship, functionality and design, each an outstanding piece of engineering excellence at its very best.
Development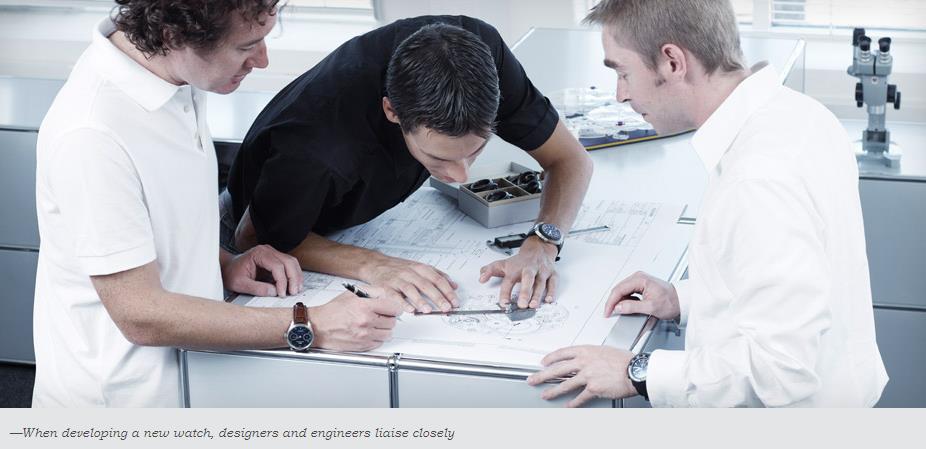 Whenever IWC starts developing a new model, one question needs to be asked. What, exactly, do the designers and construction specialists wish to achieve? Should the watch set new standards in complexity? Will its main strength be the power reserve, or perhaps its water-resistance? In an initial step, the first components are "modelled" using computer aided design. Here, IWC attaches enormous importance to integrating the work of construction and design with modern production technology. Working closely with the construction engineers, the watch designers play a crucial role in determining how best to harmonize form and function. The dial and the strap or bracelet, the positioning of the displays, the choice of materials and colours or the surface finish are always the logical outcome of constructive teamwork. Apart from the technological achievement and an attractive design, other, more emotional, aspects – such as the way the watch actually feels in the hand – also play an important role. Thus, the feel of the edge of the case, the way a push-button is activated or the sound of the crown as it engages are not left to chance. Often, the construction engineers and designers will take their inspiration from old drawings. Ultimately, it is respect for the watch making pioneers of the past that guarantees continuity at the Schaffhausen based company.
- "It is respect for the watchmaking pioneers of the past that guarantees continuity" –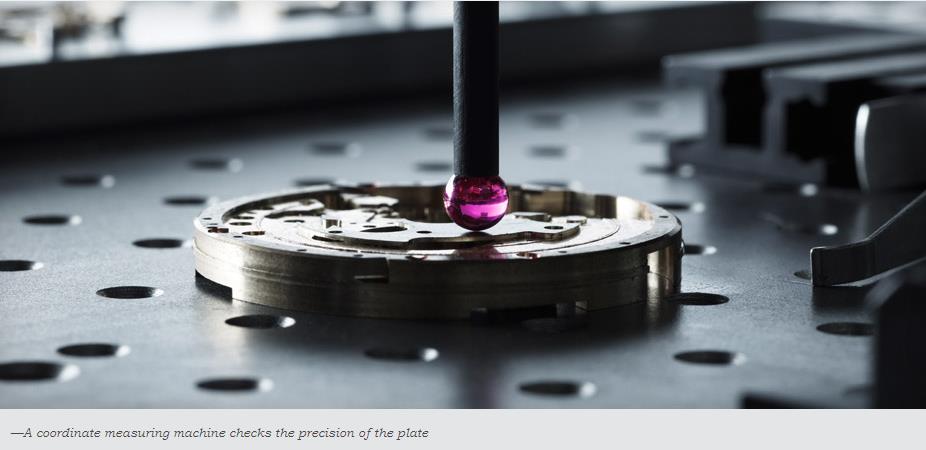 Thanks to a sophisticated development and quality management system backed by an exacting inspection and testing program, IWC is able to guarantee quality of the highest order. The advanced scientific methods used include three-dimensional computer simulations, X-ray-based materials analyses or tests designed to show how the watches behave under extreme practical, everyday conditions. The use of high-speed cameras and laser measuring instruments make even the tiniest movements visible, and sophisticated computer programs calculate exactly what stresses a part will tolerate.
Details such as seals, push-buttons, wheels, levers, shafts, tooth profiles or the dimensions of springs are examined for possible sources of error from the earliest phases of development. IWC calls this process "error source analysis". At the same time, the developers make the design reliable and service-friendly, while ensuring that an IWC watch will continue to run and can be repaired for many, many years.
Tests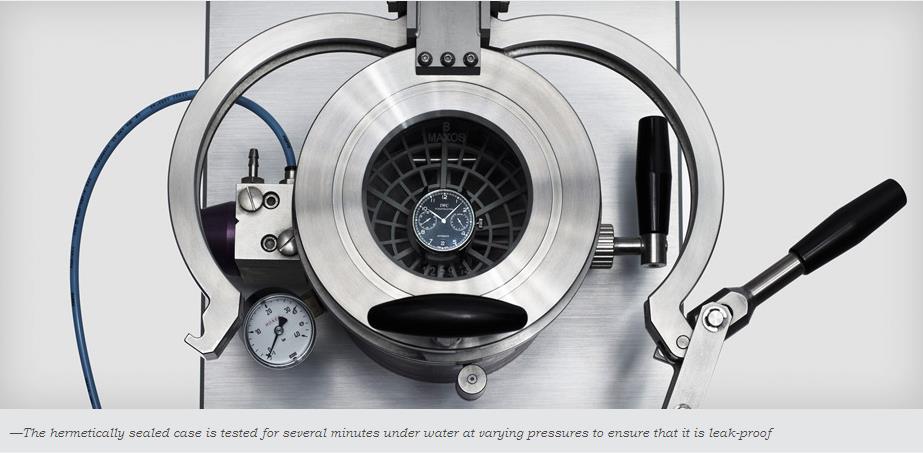 Q. This term is used to describe a program of around thirty grueling tests lasting several months which are designed for new watches at the prototype phase or later as part of the approval process for the pilot series. These tests simulate in condensed form just about everything that can happen to a watch, under normal and extreme circumstances, during the course of its long life. Only when several prototypes have passed stringent testing and a pilot run has revealed no more problems is the company ready to go into series manufacture, there by adding another fascinating chapter to the legend that is IWC.

During impact testing, the watch is exposed to various rates of acceleration. Normal acceleration, due to gravity, is 1 g = 9.81 m/s². If a force of 100 g is exerted on a watch with a case weighing 100 grams, the watch's components are subjected for a short time to forces equivalent to 10 kilograms. The Pilot's Watches from IWC have even withstood forces of 30 g for periods of several minutes in a centrifugal accelerator. In a pendulum impact tester, the watch is accelerated to 5,000 g in split seconds, which simulates the effect of a free fall onto a hard wooden floor from a height of 1 meter. One of the most demanding tests of them all is the "chapuis extrême": here, the watch is shaken around inside a small container for hours on end, subject to knocks and impacts from all sides – 140,000 at a simulated 25 g, 94,000 at 100 g and 960 at 500 g.

For test purposes, some parts are manufactured as early as the design phase in order to check the minimum requirements for those components subjected to unusually high wear and tear. Take the Aquatimer's rotating bezel, for instance, which undergoes a fatigue test equivalent to four dives per day, guaranteeing a minimum service life of 10 years.

In the climate tests, the entire spectrum of thermal conditions a watch owner can be exposed to are systematically tested. Geographically speaking, this embraces everything from Alaska to the Sahara and the Brazilian rainforest. Watches are placed in a test chamber where, over a period of days and sometimes weeks, they have to withstand temperature changes from –20 to +70 degrees Celsius and up to 95 percent relative humidity. The next item on the agenda after this ordeal is long-term monitoring of the rate. This test makes use of an automatic multilevel microphone to check the regularity of the beat.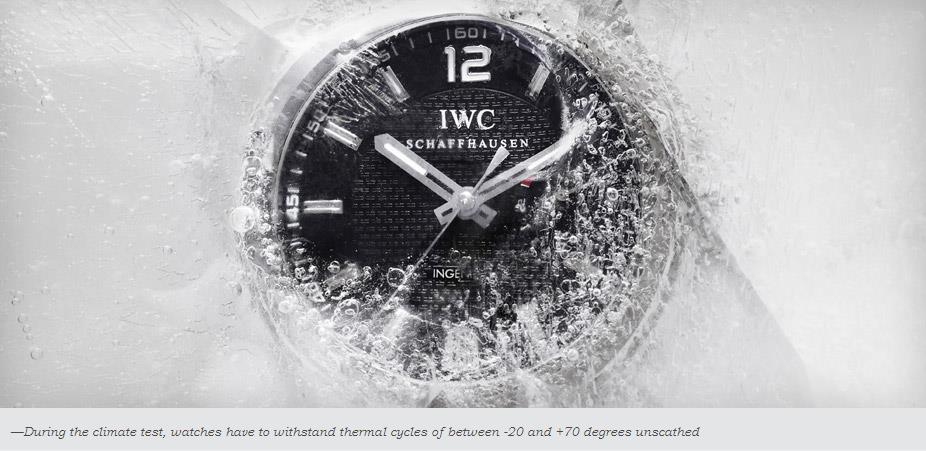 A two-week test in a saline bath at 37 degrees Celsius ensures that only materials are selected that will not corrode in daily use or even aggressive salt water. The rotating bezels in IWC diver's watches also have to prove their reliability in dirty water. Glasses and dials are exposed to strong ultraviolet light for days on end and must not show any change of colour. Test schedules carried out in the laboratory, of course, cannot successfully simulate every situation likely to be encountered in real life. This is the reason why all new models are given to individuals both inside and outside the company who wear them normally under everyday conditions. Effectively, and depending on the model in question, IWC watches are put through their paces when the wearer is chopping wood, diving, playing golf and mountain biking, or climbing at 3,000 meters.
Assembly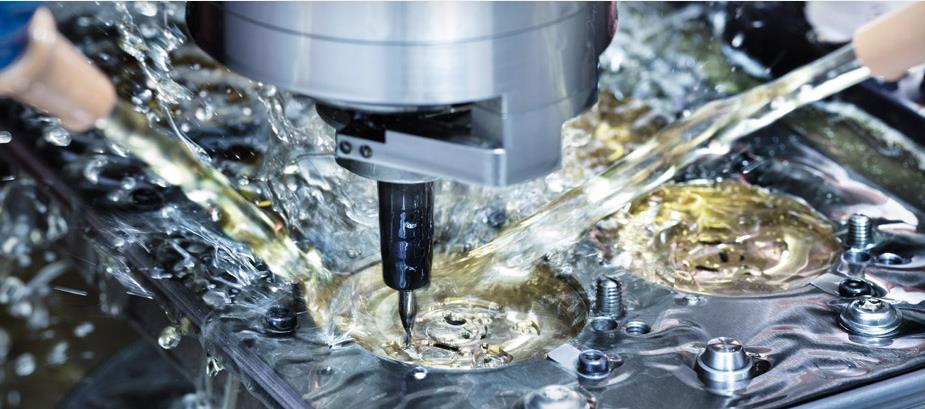 In the course of components production, the various blanks are machined with the help of CNC milling machines. After surface machining, the acceptable tolerance for components, in general, is just +/– 0.02 millimeters, but in certain cases this may be as low as +/– 0.002 millimetres. After machining, the parts are finished by hand or proceed to an electric discharge machine. CNC wire electric discharge machines are used primarily for parts in the movement. The surface roughness can be controlled to a tolerance of 0.005 millimeters, but for precision EDM work, it is as low as 0.001 millimetres.
The assembly of a movement can be divided into four distinct stages: the winding mechanism, the going train, the escapement and the actual timing. Depending on the model in question, it will also involve the automatic winding and chronograph mechanisms as well as the calendar and hour counter. The most complex of these jobs is adjusting the escapement and aligning the balance spring so that it runs true and flat: this is a high-precision manual task that no machine could ever carry out to remotely the same high-quality standards. Functions and precision adjustments are checked and corrected continuously at every stage of the assembly process. After this, highly skilled watchmakers in the special features department add on complications such as the perpetual calendar, split-seconds mechanism and tourbillon to the basic movement. Those movements with a minute repeater are assembled here from the bottom up.
- "After the function controls, precision craftsmanship brings the surfaces up to IWC standard" –
In terms of the precision and effort involved, the manufacture of the case is in no way inferior to the other stages in production. For platinum cases, two blanks are cut from a 1-kilogramme block of the metal using an electric wire discharge machine. For watches made of precious metal, the case parts are bought in as cast components or, for stainless-steel and titanium cases, supplied in bar form and then machined on CNC lathes and milling machines. The maximum permissible circularity error of the parts must not exceed 0.03 millimetres. Milling machines are used to cut the lugs for the strap or bracelet and the apertures for the crown and push-buttons into the case middle and to create the complex open surfaces, such as those of the Da Vinci Chronograph. After the function controls, precision craftsmanship brings the surfaces up to IWC standard. The edges are deburred and rounded off, facets are cut into the necessary areas, all traces of turning, milling and processing are removed, and the surfaces are fine-ground and polished, satin-finished and blasted. Specialists now apply decorative surfaces such as circular graining to the case or components. The case, consisting of up to sixty individual parts, is then assembled. Finally, a series of complex tests such as water-resistance and outward appearance rounds off the case production process.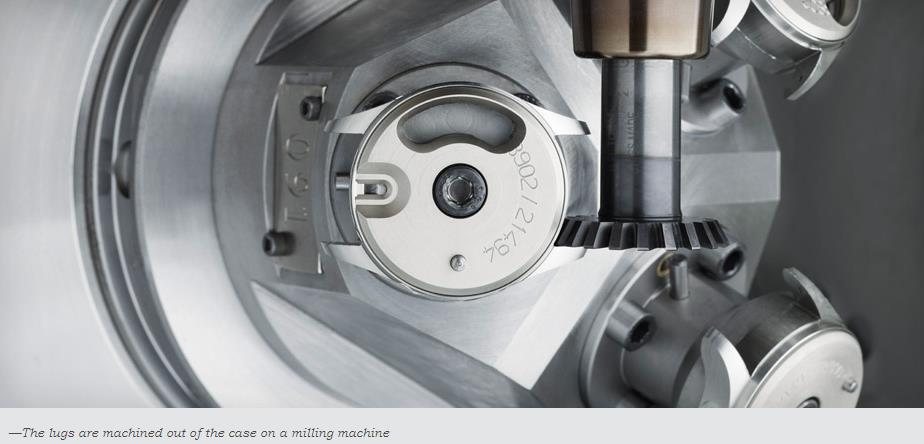 In these departments, all processes are carried out by hand. Depending on the model in question, specialists mount the dials on the fully timed and regulated movement by hand or using special tools. The same applies to the hands, which need to be set at exactly the right height and grip the pivot onto which they are firmly mounted. With chronographs, the zero position of the hands must also be absolutely exact. The movement is secured in position either to a casing ring or directly to the case. If the movement is gripped by a casing ring, the latter is held in position by a wave spring in the case back. The winding stems are individually adjusted. A special adhesive secures crowns that are screwed onto the winding stem.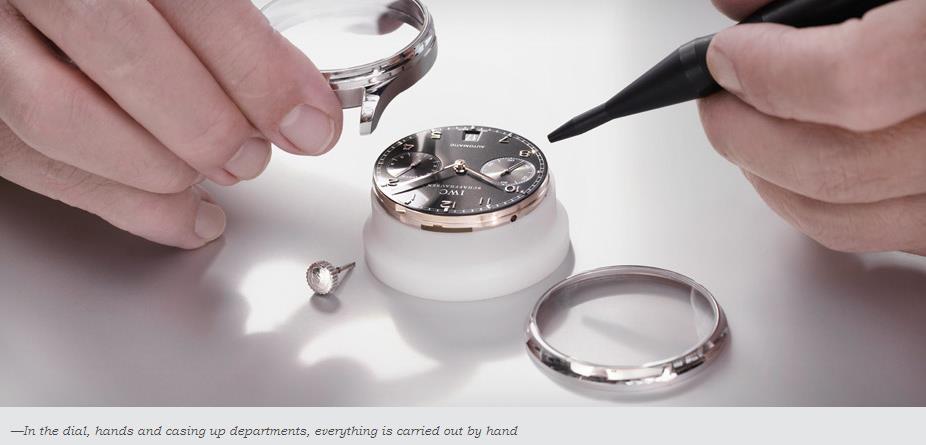 Over a period of 10 days, the automatic movements in self-winding watches are rotated continuously, while those with manual winding are fully wound every other day. Running-in gives the wheels and pinions a chance to adapt to each other perfectly, while the lubricant penetrates into all the right places.
The quality assurance process is brought to a close with extensive final inspections. A watch's fitness for everyday use is tested one last time by fully winding the movement, measuring its accuracy, checking the functions and appearance, and confirming its resistance to air and water in a series of special tests. The quality of any product that leaves the company on the Rhine is beyond all doubt. This seamless quality assurance process guarantees every future owner of an IWC watch that the company rigorously upholds its legendary quality standards.
Customisation
Every watch from IWC is already a personality with characteristics of its own. Nevertheless, there are still customers who want more, and ask us to give their pocket or wristwatches a touch more individuality. Thanks to modern engraving techniques, the range of options offered by IWC in this area is virtually unlimited. Practically any request for specific changes to personalise a watch can be executed to perfection. "Engraving" comes from the French word "graver" and originally meant "to plough a furrow". The carving of drawings, patterns, ornamentation or writing on wood, stone, ivory and metal creates attractive light and shade effects and is a means of immortalising very personal ideas. At IWC today, this age-old skill has been preserved in its original form as far as possible. In this way, miniature works of art, such as the engravings on the back cover of the Da Vinci Perpetual Calendar Edition Kurt Klaus or the Grande Complication, are created for posterity. An IWC watch may also be made unique by the addition of engraved initials, a date, a family crest, a company logo or a personal dedication.

Service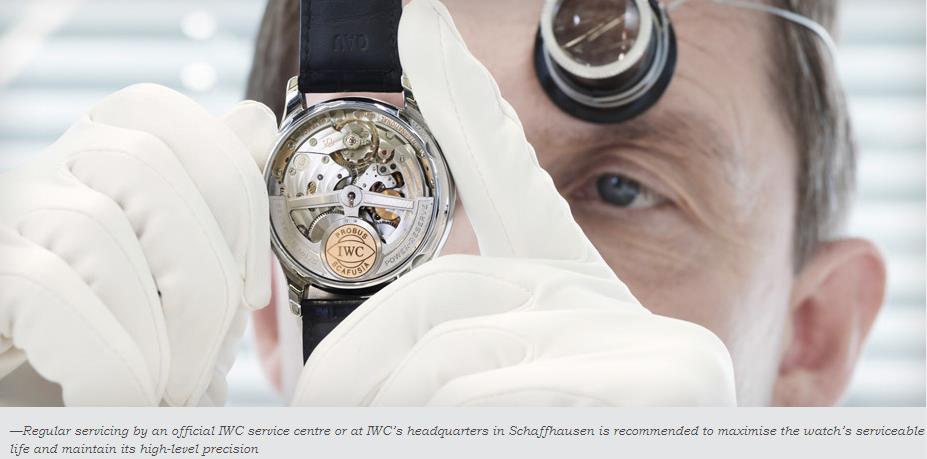 The service department in Schaffhausen employs around fifty people who specialise exclusively in maintaining and repairing watches from all over the world and from every era since IWC's foundation back in 1868. To ensure that no single detail is lost, IWC has maintained detailed records of every watch that has left the factory since 1885. IWC occasionally receives models going back as far as the first Jones calibre, and even experienced craftsmen are amazed by the achievements of watchmakers of an earlier age. Old pocket watches accurate to less than 3 seconds a day are no rarity.

At the heart of the repair department is the spare parts store. This accommodates millions of meticulously ordered individual components. Needless to say, original replacement parts for all the company's recent models will also be available for years to come. As a rule of thumb, a quality mechanical watch needs a full service after about 4 to 5 years. The decisive factor is the stresses and strains to which the watch is exposed.

- "As a rule of thumb, a quality mechanical watch needs a full service after about 4 to 5 years" -

Whenever an IWC watch returns to Schaffhausen, it is treated with the greatest possible care. As part of every service, the watch is demagnetised and the movement completely dismantled. Worn parts, such as wheels, pinions, springs or bearings, are replaced. The movement is then cleaned, reassembled, lubricated and adjusted before being secured firmly in its case. All seals and, if necessary, the crown too are replaced. Finally, the serviced watch is subjected to a series of intensive final checks lasting five days. Only by going to these lengths can IWC guarantee that the watch will run accurately and remain water-resistant for years to come.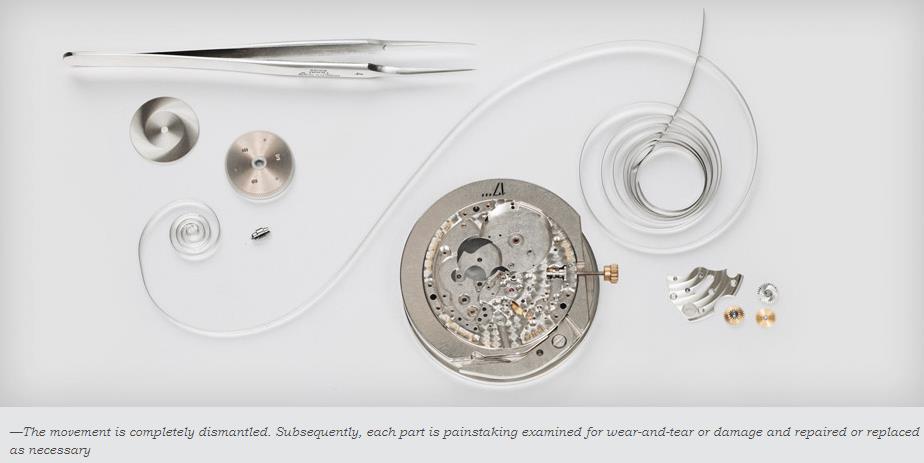 By observing a number of simple rules, any owner can help to give his IWC watch a longer effective service life. These include avoiding impacts, not operating any moving parts underwater (with the exception of diver's watches) and only allowing a specialist to open the case.
- "The serviced watch is subjected to a series of intensive final checks lasting five days" -
IWC Certificate
Every watch that leaves IWC today is registered for eternity. Since 1885, full details of the calibre, materials used and the case number have been entered in the records. For more recent models, these details also include the reference number. For a small fee, heirs or subsequent buyers can obtain precise information about their IWC watch. So far, this registration was entered into the records, which contain all the details. From 1 July 2012, certificates will be provided for the first time. For a certificate to be issued, the watch has to be sent to Schaffhausen, where it is carefully and thoroughly examined by one of our experienced watchmakers. It is not possible for a watch to be sent straight to Schaffhausen; it has to be delivered to an authorized retailer or to an IWC boutique.
The only way to establish a watch's authenticity is to have it examined by one of our specialists in Schaffhausen. The information on the certificate mainly relates to the type, case and movement. The certificate may also include information about the watch's features. If the comprehensive examination is to reveal that a part of the watch is not genuine, IWC reserves the right not to issue a certificate for the watch. Unfortunately, it is not possible to provide information about the collector's value of specific models, because this depends on factors such as supply and demand as well as the condition of the movement and case. In the event of a worst-case scenario involving loss or theft, it is advisable to report the incident in writing to the police and IWC. The case number in question is then entered in a special register, which ensures that if the watch does turn up again, it will not go unnoticed.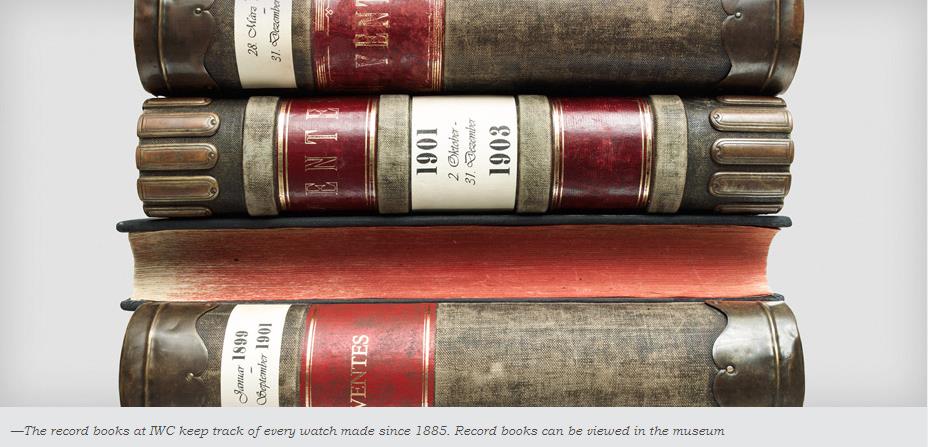 - "Heirs or subsequent buyers can obtain precise information about their watches and the authorised retailer who purchased them" –



The Watch Aficionado

Categorie:Specials

01-07-2013

The Swatch Group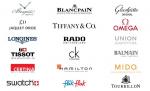 The Swatch Group Ltd. is the number one manufacturer of finished watches in the world. The Group is active in the manufacture of finished watches, jewelry, and watch movements and components. It produces nearly all of the components necessary to manufacture the watches sold under its 19 watch brands and the multi-brand Tourbillon retail label, as well as the entire Swiss watchmaking industry. In addition, it operates its own worldwide network of distribution organizations. The Swatch Group is also a key player in the electronic systems sector. The Swatch Group takes its name from the extraordinarily successful story of Swatch, one of the world's most widely recognized consumer brand names. Less than 30 years ago, the Swiss watchmaking industry was battling a serious crisis. The first Swatch watches were released in 1983. The years since then have seen the recovery of the Swiss watchmaking industry as a whole, and the establishment of The Swatch Group as a strong, diversified industrial holding. This solid foundation has allowed the Group to broaden its reach and extend its range of brands. Today, the Swatch Group offers watches in all price categories, and Swatch Group monobrands and the multibrand Tourbillon retail mark hold leadership positions in all market segments.
Today, under the leadership of Board Chair, Nayla Hayek, and CEO, Nick Hayek, Swatch Group continues to invest heavily in research and development, driving the steady expansion of its leading position in materials and process technologies and in product design and manufacturing. In particular, the Swatch Group engages in significant development activities in microelectronics and micromechanics. The Group is also active in the field of telecommunications and in the automobile and service sectors. Sports timing and measurement technologies, although not a core business, play a key role in terms of brand and Group visibility. A strong number of Swatch Group companies serve as official timekeepers at a variety of international sports events, including the Olympic Games.
The Swatch group brands include: See image


The Watch Aficionado

Categorie:Big players in the watch industry


High End Luxury Watches
High End Luxury Brands
Brands like: A. Lange and Söhne, Audemars Piguet, Blancpain, Breguet, Fank Muller, Patek Phillipe, Ulysse Mardin, Vacheron Constantin
Price range: €8.000-€... no limit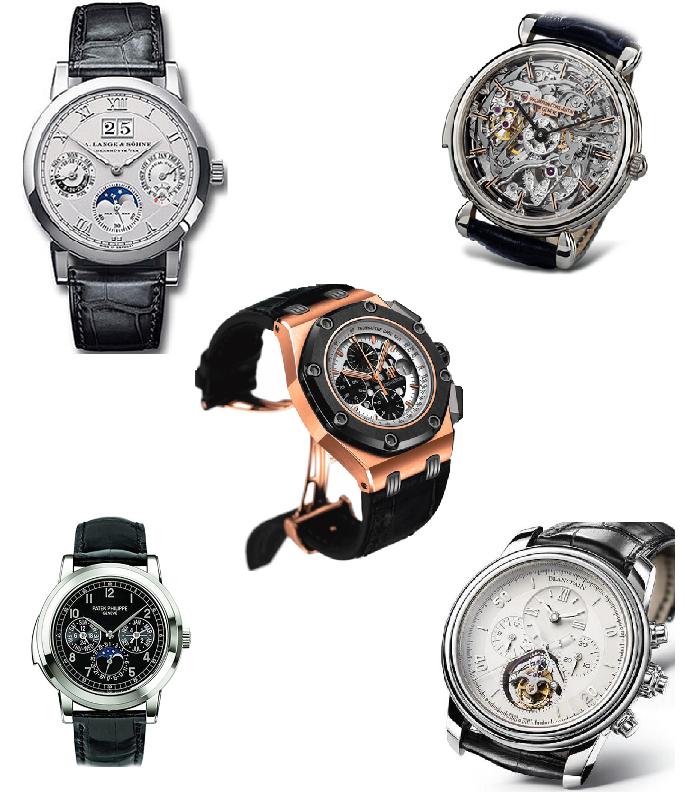 Things to look for in this region:
1. Precious Metal Construction
It should go without saying that a high end expensive watch should be constructed from quality materials. This means the best possible materials and so forth, but it is also a good idea to ensure that the metals involved are inherently valuable. Take for instance a luxury watch that is 18k gold versus titanium. Which one is going to have more value in the abstract? Not only that, but it is a good idea to investigate how much precious metals are used. Parts of the case? All of the case? Are the hands and hour markers gold? When talking about watches at €15.000 and up, you should expect see a fair amount of precious metals being used in the construction and execution of the watch. The most common metals are of course the various colors of gold (yellow, rose, pink, red, white, etc...) as well as platinum. Silver is rarely used for cases, and a bit more commonly used for traditional looking watch dials. It also goes without saying that precious stones also are a desirable component given the style and variety of the watch.
2. Natural, Quality Jewels
If there a precious jewels in or on your watch, you want to take a close look at them. The first thing to look at is the origin of the stones. The major options are natural or manufactured. Natural stones are obtained the traditional manner. There is an inherent romance to the concept that a stone was derived from the earth, discovered, cut and polished, and then used on your luxury item? The other alternative is the manufactured stones. These are not synthetic stones, but real stones that have been grown in a lab. So real stones, not naturally made. Probably the most popular synthetic stones in watches are sapphires, diamonds to a degree. Of course the most valuable stones are the natural ones. Ask for the total carat amount and ask where the stones came from.
3. Manufacture Made Movement
Most watch companies in the world do not make their own movements. They source movements from various movement suppliers. The most well known European watch movement maker is ETA, and is part of the large Swatch Group. Some companies purchase movements and use them as they are, and other times they modify or add to movements (modules) making them more unique and complex. This also involves various types of decoration that a watch maker might include on a movement. The best watch makers design and construct their own movements in house, even if they don't make other components of the watches. You'll find that the top houses such as Patek Philippe, Audemars Piquet, Jaeger-LeCoultre, A. Lange & Sohne, among others each make their own movements. Having an exclusive movement made by the watch brand almost always ensures a high level of decoration in a beautifully made and sometimes very complex watch movement.
4. Seal of Geneva
The seal is a certification of quality and origin. The seal is applied directly on the movements of specific watches that satisfy the stringent rules as applied by Swiss law. The seal of Geneva is placed on certain watches that have movements which are mostly created and assembled within the canton of Geneva in Switzerland. The movements must also have various technical and decoration requirements in addition to their place of origin. Only a handful of watch makers have movements with the seal, and it is very hard to get. Just because a watch does not have the Seal does not make it bad, but those that do enjoy the Seal of Geneva are most always impressive high luxury timepieces.
Brands include: Cartier, Chopard, Roger Dubuis, Vacheron Constantin, Patek Philippe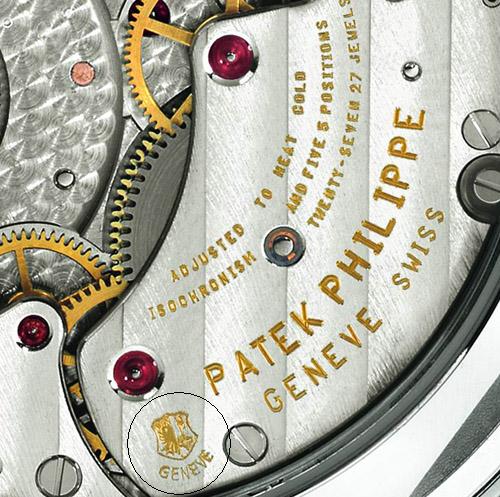 5. Exotic Materials
The last few years have seen an impressive number of luxury timepieces being released that make use of interesting materials in the case construction as well as the movement. These materials range from unique allays exclusive to particular watch makers, to exotic compounds you've never even heard of, as well as innovative ways of using materials for watches that were not previously used for watches. In an ongoing effort to differentiate themselves, watch makers have gone to great lengths to use exotic materials for watch making. Sometimes even improving a watch in doing so. For example, something called silicium is being used in some watch movements by companies such as Patek Philippe and Ulysse Nardin. The exotic material does not require lubrication and thus helps the longevity and accuracy of a watch movement. On the outside you have ceramics used that are very hard and much tougher than metal to scratch. Besides these, you now have materials being used like, rubber, carbon fiber, titanium, various leathers,...
6. Many Hours of Hand Construction and Assembly
A question you should always present to a watch retailer is, "how long does it take to make this watch?" They should know the answer, and be proud of it, even if it is a number of months. High-end watches are handmade and assembled by master watch makers. Sometimes a team of people will be involved in making the watch, other times a single watch maker toils for as long as a year or more on a single watch. As each part needs to be fabricated, decorated, assembled and tested. You can imagine that the process takes a long time. The longer it takes to make a watch, the more refinement and decoration will be found in and on it. There is no specific amount of time that you should look for, as it depends on the company. Rolex for example uses complex robotics and departments to make watches, even though their most expensive have jewelers who hand set the gems. Rolex can take just a few days to make a watch, while a less industrialized brand can take several months.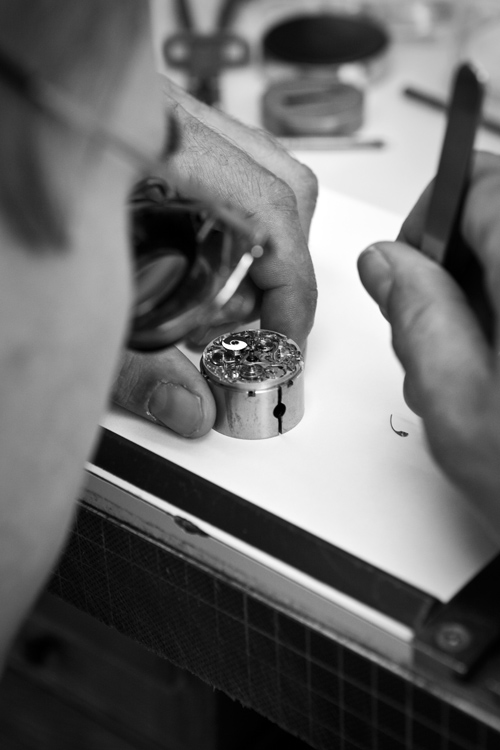 7. Complications
High-end watches don't just have beautiful mechanical movements, they have complex movements. A watch costing in excess of €15.000 should often do more than just tell the time, or it should tell the time in a special way. Other complications effect how accurate a watch is or how interesting the movement is to look at while in operation (i.e. various types of tourbillon escapements). Other common complications in high end watches are perpetual calendars, rattrapante chronographs, sonneries, fuse and chains, moon phases and multiple time zones along with world timers. Be cognizant of what complications the watch you are looking at has. When looking at high end watches, you might want to ensure that the complications you are interested in aren't available at lower prices to help secure the value of your purchase decision.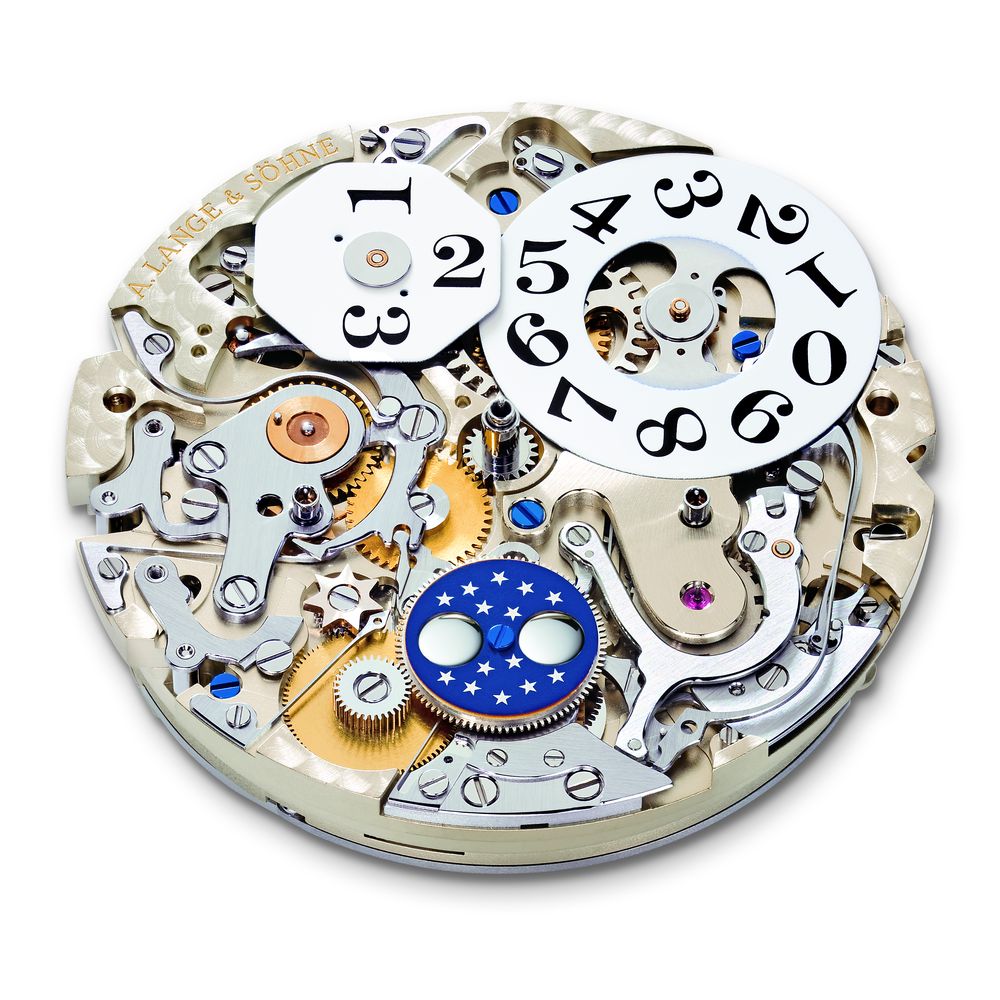 8. Highly Refined Designer Looks
A high end watch should be beautiful. It should have a large amount of time and effort invested in the design, meaning that the beauty of the watch should not wear off like the novelty and relevance of a new computer. The best watch makers are skilled in making unique designs, but ones that are "instant classics". You have to have a good eye to spot the best, but there are things you can do to test this aside from recognizing that a watch has a famous designer. First, look at the watch again after you saw and loved it the first time. Do you still feel good about it the second time? Also, look at a series of other nice watches. Is the watch you like still your favorite when you return to it after seeing other nice watches? Next, and trust me on this one, if you have the watch in front of you, then wear it, and also have someone else wear it. Seeing it on your wrist is not nearly as good an indicator as seeing it on someone else's wrist. The best designs will look good on anyone. Lastly, when looking at a designer look, you want to make sure it has enough unique qualities to justify the "exclusive" item you are thinking about buying.
9. Limited Production
The best luxury things in life come in small quantities and are made in limited productions by dedicated people. Besides, having too much of anything cuts the value and the intrigue. So look for limited edition or highly limited production watches. Ask how many of a particular model have been made and whether or not there are a 1.000 or 100.000 of them out there. The more limited a watch is, the more exclusive it is, which is a major component of true luxury goods.
10. Investment Grade Acquisition
The lucky high end luxury watch buyer will be able to afford a timepiece that has the potential to increase in value. On the one hand there are certain brands that commonly have their most exclusive models increase in value (such as Patek Philippe and Rolex), but certain other watch models or brands may have this same quality. It is very difficult to gauge whether a watch will increase in value, but do your best to follow the above guidelines and your might first yourself with an investment grade timepiece. In the end, you aren't buying a watch for its value alone, but it would be at least nice to know your acquisition retains its value.
The Watch Aficionado

Categorie:Luxury Watch Brands: The Buyers' Guide
Tags:High End Luxury watches

24-06-2013

Watch Care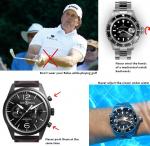 Congratulations! As the proud owner of a fine Swiss timepiece, you are now responsible for the care of a piece of history. Think about it…even if you are purchasing a brand new timepiece, the actual concept and design of the movement inside the beautiful case has been many decades and in some cases centuries in the making. An item of this prestige deserves to be cared for appropriately.

One thing to keep in mind when you initially receive your timepiece is if you need to reset your date or time on your new timepiece: never use the quick set for setting the date between the hours of 9:00PM and 3:00AM. This could cause serious damage to your timepiece. To determine whether your watch is in AM or PM, pull the crown out fully and rotate the hands in clockwise direction. As you turn the hands watch for when the date changes. This will indicate when your timepiece is at midnight. From this point advance the hands past 3:00AM, adjust the crown to the position indicated by your instruction manual to now safely adjust your date. With complicated calendar timepieces this becomes increasingly important. It is also important to note that
Two points to consider as you wear your new timepiece are what activities you will be doing while wearing your watch and what the environment is like. If you have an automatic winding or manual winding timepiece it is not recommended to wear them while golfing or playing tennis as the impact can jar the movement. Most (but not all) timepieces are water resistant to at least 30 meters so hand washing should not affect your timepiece. Keep in mind though that prolonged exposure to hotter water such as from a shower or a hot tub can cause the gaskets to expand and contract which may lead to water entering the case. Chronograph timepieces should never be operated under water with only a few exceptions.
For basic appearance a soft cloth is ideal for cleaning smudges and fingerprints off of the case and crystal. Although, there will come a time that through daily wear scratches may appear. Not to worry, most cases and bracelets can be refinished to appear as new. Depending on the textures and finishes, this will cost anywhere from $100.00 to $300.00. Metal bracelets can be removed periodically and cleaned as lotions and environmental elements can find their way in between the links. Animal leather straps will darken with time and care should be taken not to get them wet. Rubber straps are extremely durable and can be cleaned and rinsed with a mild soap and water.

Servicing of the movement of you timepiece should always be done through an authorized retailer or service center of the manufacturer. When battery changes are done on quartz movements, make certain the gaskets are inspected for integrity.

With proper care your timepiece will become a family heirloom that will last generations. If you have any questions about the care of your new timepiece, please consult your Morays expert.
Timepiece Repair Basics: What you need to know
A timepiece is something most people have and wear every day.... to the office, to scuba dive or to the opera. A watch is one of the few devices that we most rely on in our daily lives. But the inner workings of a mechanical watch are more intricate than most people think and as such require some care and maintenance.
It's important to understand the purpose and limitations of your timepiece. A knowledgeable sales person at an authorized retailer is most suitable to answer all of your questions. Please note that buying your timepiece from an authorized retailer is the only way to ensure that you will get the proper manufacturer's warranty. If you choose to buy your watch from a non-authorized source, you will likely be promised a "warranty" provided by the retailer themselves and sent to a local watchmaker as opposed to proper factory service. Service on timepieces can be expensive so having a proper warranty can usually outweigh the savings you think you're getting from buying from a "non-authorized" source. Servicing on your timepiece can be a lengthy and expensive, sometimes 3-4 months and be in the range of €300 - €400.
Watch Preventative Care Guidelines
· Timepieces with water resistance under 100 meters, shouldn't be considered for regular water submersion.
· If you have a screw down crown, always check that it is completely screwed down before getting the timepiece wet. If you get your watch wet regularly, make sure the seals are tested when serviced and a pressure test is performed.
· Never press any buttons or adjust the crown when the watch is wet or underwater.
· Realize that if you wear a timepiece with a leather strap in hot weather, perspiration will require you to replace it more frequently.
· If you have a chronograph (stopwatch), NEVER, push both buttons at the same time.
· Most automatic watches have a 40-44 hour power reserve, when fully wound, if you don't wear your watch for a day or two, make sure you wind it 20-30 times before wearing it.
· If you put your watch on a winder, keep in mind that some watches need a more aggressive winder regimen to keep them wound. Also, some watches have rotors that only wind in one direction, if the winder isn't keeping the watch wound, it may be the winder and not the watch.
· Numerous watch companies have a close marketing affiliation with the sport of golf. Golfing while wearing a mechanical watch and the shock that occurs can often cause the watches to become very inaccurate. Take your watch off for golf or wear your Timex Triathlon Watch
Preventative Care For Complicated Watches
· These watches by definition are more delicate and deserve special care. As a rule, do not subject these timepieces to any aggressive activity.
· With very few exceptions, NEVER wind the hands of a perpetual calendar watch backwards, advance the hands clockwise only.
· If you are setting a perpetual calendar, check the instructions, but as a rule, make sure the hour hand is in the bottom hemisphere of the dial before using quick-set features
· Avoid exposing Minute Repeaters (or any mechanical chiming watch) to any shock. Also when engaging the Chiming function, pull the lever completely and do not repeat more often than every 30 seconds.
Enjoy your timepiece! If properly cared for, it should provide you, and perhaps your children, with years of enjoyment.



The Watch Aficionado

Categorie:Watch care


The Richemont Group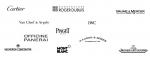 Richemont is an industrial holding company, which owns several of the world's leading luxury goods companies. Each of the Group's Maisons represents a proud tradition of style, quality and craftsmanship which Richemont is committed to preserving. The individual heritage and identity of each Maison is rigorously guarded, the designers and craftsmen being constantly challenged to keep the heritage alive through a continuous process of reinvention and innovation.
The company was created in 1988 by the spin-off of international assets owned by Rembrandt Group Limited of South Africa (now known as Remgro Limited). Established by Dr Anton Rupert in the 1940s, Rembrandt Group owned significant interests in the tobacco, financial services, wines and spirits, gold and diamond mining industries at that time as well as the luxury goods investments that, along with the investment in Rothmans International, would form Richemont.
Richemont's businesses operate in five key areas: jewellery, watches, writing instruments, leather and accessories, and other businesses. The Group is managed with the objective of growing value for shareholders over the long-term, recognising that the most important assets of the Group – its Maisons – have almost all been in existence for over a century. Each of the Maisons has its own distinct identity that stems from its heritage and culture and it is critical that each Maison has the correct strategies and resources to be able to enhance that identity. The independence of the Maisons within the Group is fundamental to the Group's strategy for future growth.
Richemont's watch brands include: See Image


Categorie:Big players in the watch industry


COSC – Contrôle Officiel Suisse des Chronomètres
Founded in 1973 in its current structure, the COSC is a not-for-profit association. It was created by five watch making cantons (Bern, Geneva, Neuchâtel, Solothurn and Vaud) as well as the Federation of the Swiss Watch Industry. It encompasses the laboratories that had been established independently of each other from the late 19th century onwards.
Its goal is to:
• Measure and test the precision of watch and clocks movements in order to grant them official chronometer status.

• Promote the chronometer and undertake any legal action aimed at defending and protecting this title internationally.

• The COSC does not manufacture chronometers; it merely certifies that the watchmakers have provided this high value added for their products and attests that they may justifiably claim this prestigious title. The BOs (short for "Bureaux Officiels de Contrôle de la marche des montres" - meaning Official Watch Rating Centres) currently constitute the three laboratories within the COSC.
Located in Bienne, Geneva and Le Locle, their mission is to test the movements submitted by manufacturers. They have each earned individual accreditation as SCS (Swiss Calibration Service) laboratories from SAS (Swiss Accreditation Service).
The three BOs work with state-of-the-art equipment developed in-house by the COSC engineers. The specific requirements are such that all the BO instruments have had to be custom-made, since nothing equivalent exists on the instrument market. The COSC management, based in La Chaux-de-Fonds, coordinates the operation of the BOs and provides them with the measurement and result management equipment, as well as ensuring maintenance. It establishes the testing prescriptions applicable to the various types of movement submitted, it develops the equipment and measurement methods for the BOs and undertakes any necessary action in matters relating to marketing, communication and defense of the chronometer in the broadest sense of the term.
The future of the COSC is closely entwined with that of the submitting producers and the evolution of their needs. While the responsibility of the COSC is to tirelessly improve its productivity and above all the precision of its testing methods, it must also play a determining role in watchmakers' ongoing quest to develop ever more efficient products. It thereby ensures that the precision one must expect from a modern chronometer is consistent with the state of the art in terms of high-end watch production.
The COSC must maintain constant contact with its partners. Thanks to its rigorous standards, objectiveness and neutrality, it serves as the guarantor of the voluntary determination to achieve precision and excellence stemming directly from the producers themselves.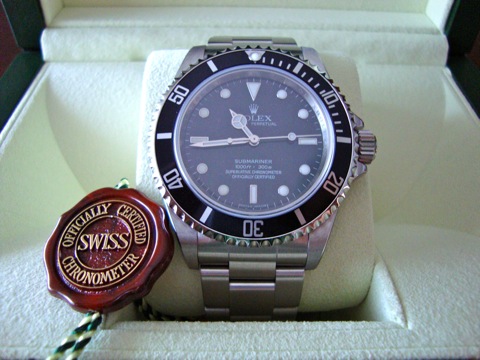 The term chronometer is often wrongly applied to timekeeping instruments fitted with an additional mechanism that may be set in motion by pushbuttons to enable measurement of the duration of an event. Such an instrument is in fact a chronograph or chronoscope. It may of course be chronometer-certified, provided it meets the criteria set for the standard. In its technical regulations, the COSC has included an additional condition, namely the permanent display of the seconds.
So a chronometer is in fact high-precision watch capable of displaying the seconds and housing a movement that has been tested over several days, in different positions and at different temperatures, by an official neutral body (COSC). Each chronometer is unique, identified by a number engraved on its movement and a certification number given by the COSC. Each movement is individually tested for several consecutive days, in 5 positions and at 3 temperatures. Each movement is individually measured. Any watch with the denomination "chronometer" is provided with a certified movement.
The test for mechanical watches
ISO 3159 provides the definition of a wrist-chronometer with spring balance oscillator. Only movements which meet the precision criteria established under ISO 3159 are granted an official chronometer certificate. Movements are tested for 16 consecutive days according to a tests panel.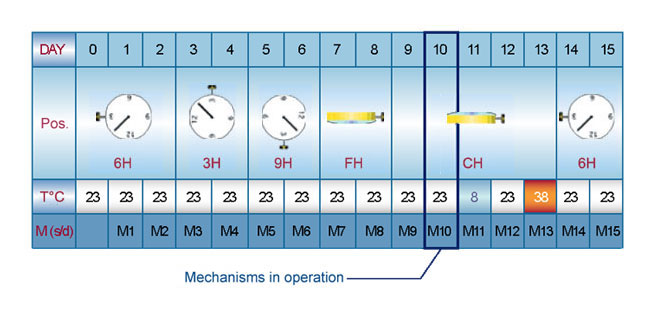 • Every day, including Saturdays and Sundays, movements are measured and rewound.
• Based on these measurements, 7 eliminatory criteria are calculated.
• If and only if all these criteria are met, the movement is duly "chronometer-certified".
The test for quartz watches
No international standard has so far been issued regarding electronic quartz watches. Based on ISO 3159, the COSC has drawn up a set of testing prescriptions applicable to quartz chronometers which govern their performances in the same way as for mechanical chronometers. Taking account of the specific technological characteristics of these products, the COSC has adapted the tests and precision requirements. This called for the development of special quartz movements in order to meet these new requirements. It has become compulsory for them to be equipped with an electronic system compensating for the variation in the frequency of the quartz according to changes in temperature.
A new-generation quartz chronometer is therefore 10 times more accurate than a conventional quartz watch. Moreover it is a very exclusive product manufactured on a low scale. Each quartz chronometer is tested for 11 days, in one position and at 3 temperatures.
The Watch Aficionado

Categorie:Attestations


STEVE MCQUEEN - Tag Heuer
Although he became one of American cinema's great legends, Steve McQueen's early years showed little promise. The man who said, "If I hadn't made it as an actor, I might have wound up a hood" was a tough, self-reliant kid who chafed against authority. As a teen, he found himself in the California Junior Boy's Republic – a home for wayward boys. Although at the time he tried to run away, McQueen later credited the Boy's Republic for setting him on the straight and narrow, and was a longtime supporter of the organisation. After an eventful stint in the Marines, he chanced into acting. McQueen worked hard at his craft, later going on to work with the most respected directors of his generation, among them Sam Peckinpah, Norman Jewison, and John Sturges. His film roles in Bullitt, The Great Escape, The Thomas Crown Affair, and Le Mans have often been imitated, but no one ever comes close to reproducing Steve's charismatic brand of easy masculinity. A lifelong passion for motor racing was fostered early on. McQueen once said, "I'm not sure if I'm an actor who races, or a racer who acts." He found a way to combine the two interests in the 1971 cult film, Le Mans. McQueen plays driver Michael Delaney, racing his Porsche 917 in the 24 Hours of Le Mans endurance race. To prepare for his role, McQueen moved into a driver's trailer next to the track so he could eat, sleep, live and breathe motor racing. While shadowing professional driver Jo Siffert, Steve noticed that Siffert wore a Monaco. Wanting to appear as authentic as possible, he wasted no time ordering one for himself. In the film, his TAG Heuer Monaco Calibre 12 chronograph clearly visible, McQueen displays the ice-cool presence which has helped the Monaco to its current iconic status. Steve McQueen saw his career as a constant challenge: an opportunity to push himself ever further. This same spirit lives on in professional racing, and in the TAG Heuer ethos of constant evolution.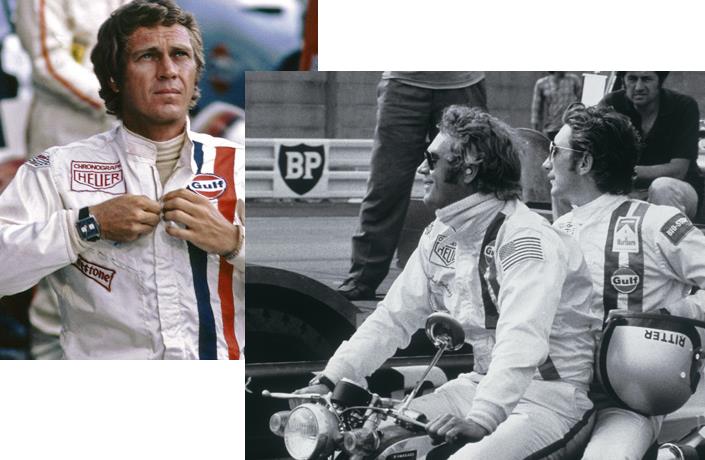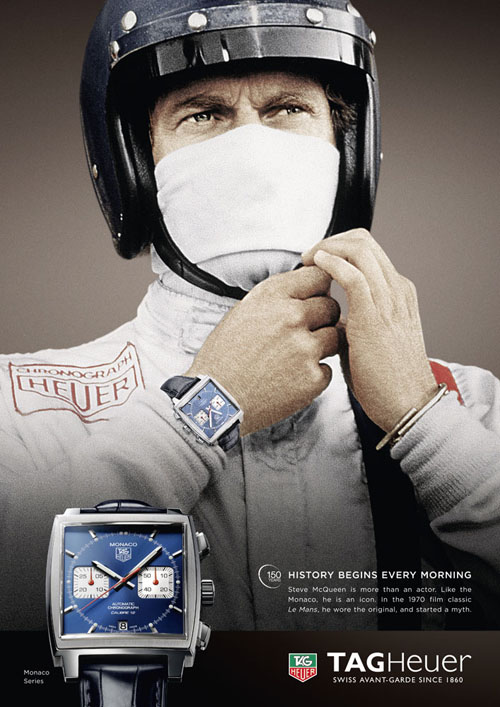 Other TAG Heuer Ambassadors include:
· Cameron Diaz, Leonardo DiCaprio, Maria Sharapova, Jenson Button, Juan Manuel Fangio, Alain Prost, Romain Grosjean, ...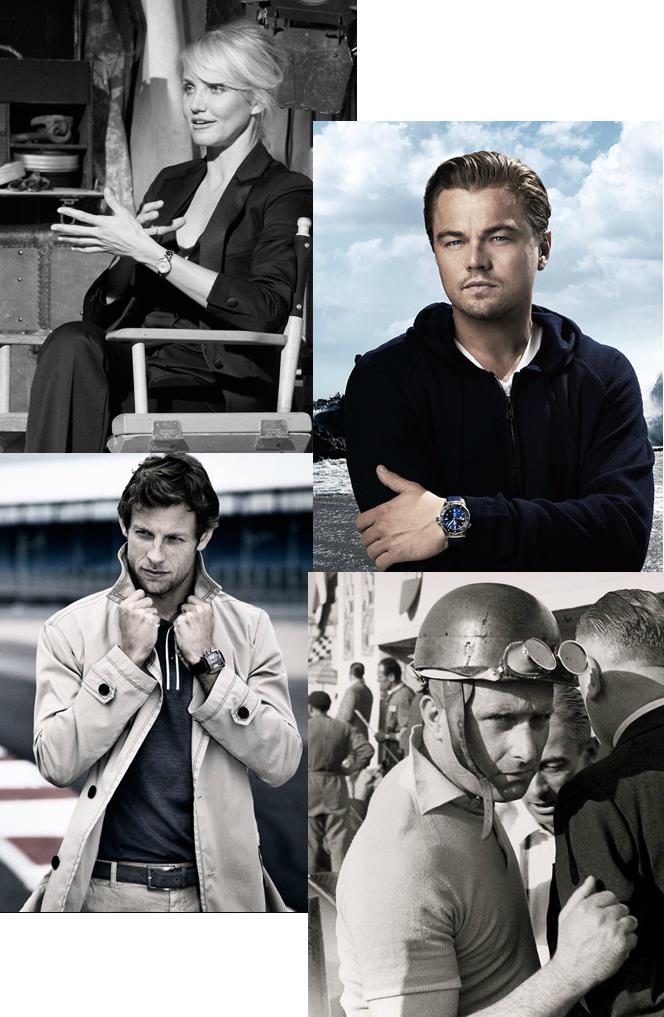 The Watch Aficionado

Categorie:Famous Ambassadors


Medium Level Luxury Brands
Medium Range Luxury Brands
Brands like: Breitling, Cartier, Omega, Rolex, Chopard, IWC, Panerai.
Price range: €2.500-€12.000


Things to look for in this region:
1. Mechanical Movement
Save for limited circumstances, if you are buying a men's watch for over €2.500 it will most likely have a mechanical movement. If it does not, you'll want to make sure it is a pretty special type of quartz movement such as Superquartz (such Breitling's thermoline quartz movement that is accurate to 5 seconds a year). Otherwise, the name of the luxury watch game is having the best possible mechanical movement. Why? This is not an easy answer to be honest because quartz watches are actually more reliable and accurate for the most part. Still, a mechanical watch movement never needs a battery, represents the classic way of making watches, and offers a certain emotion value that the "tick, tick, ticking" of a quartz watch simply cannot offer.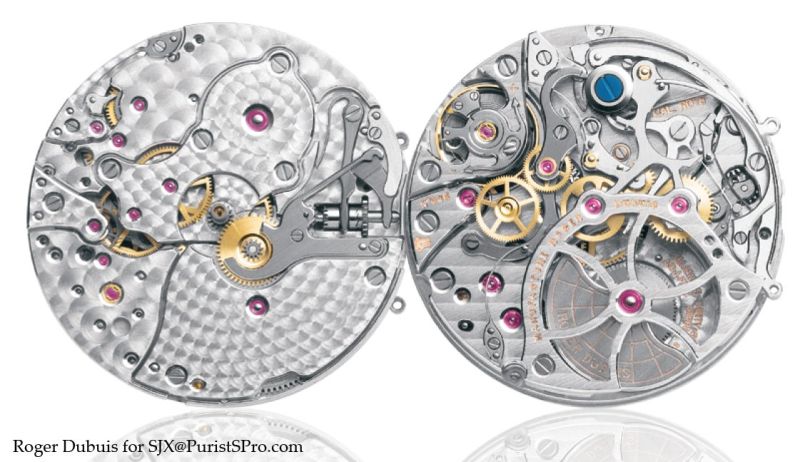 2. Anti Reflective Coating
The enemy combatant here is "glare", and you want as little as possible when trying to read the face of a watch. Compare the dial of a higher-end versus a less expensive watch in the light and you'll see what I mean. Similar to the anti reflective coating on glasses, on watch crystals the coating really can improve legibility dramatically. There are two places that AR coating is applied. It being on the front and the rear of the crystal. Preferably you want the coating on both sides, but you should at least want to have it on the bottom. One issue with AR coating is that it can wear or scratch off and may need to be reapplied. Lastly, the more curved a sapphire crystal is, the more likely you are going to want full AR coating on it, which is often referred to as "double anti reflective coating".

3. Screwed Links in Bracelet
This is a pretty simple concept. Metal bracelets are made of links that are connected together. The two types of items used to hold the links together are screw bars or pins. Pins are small rods that come in various styles and qualities. They are pressure applied using a small hammer or device that inserts them in the bracelet. To adjust the bracelet a small pressure tool must be used to remove the pins and then reinsert them. Alternatively you have small screw bars that go into a bracelet using a tiny screw driver. These are considered better because they are of higher quality, look nicer and will last longer. Both types of link bars can be adjusted by you if you have the right tools.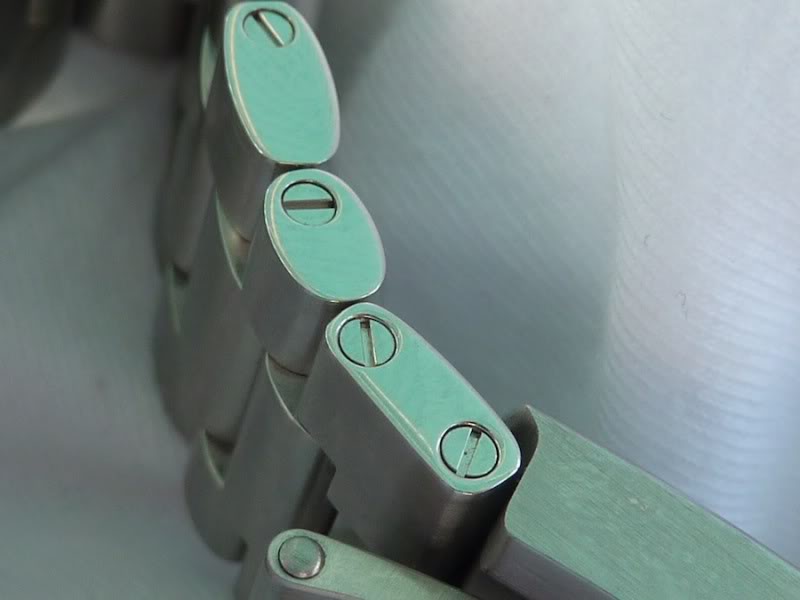 4. Chronometer Certification
This is something that not all mid range (or high range) luxury watches have by any means, but can add value and reliability to your watch. In fact, only a very small percentage of Swiss watches are COSC Chronometer certified. Chronometer certification is a process where a watch movement is sent to the COSC and tested over a period a days. The movement is running and tested in various different positions. This testing is specific to each movement, so it is more than simply a test of the movement design. During the testing, a watch's rate results are observed to determine overall how accurate it is. For a watch to be Chronometer certified, it must be within the -4/+6 seconds a day accuracy on average between all positions. Meaning a movement cannot lose more than 4 seconds or gain more than 6 seconds a day. Just because a watch is not COSC certified, does not mean it would fail the test, but rather that the movement hasn't been sent to the COSC for testing. Having a movement that has been Chronometer certified helps you appreciate the reliable nature of the movement and add an additional part of the watch's "life story". Quartz watches can also be Chronometer certified, but have a different set of accuracy criteria.

5. Quality Case Finishes and Polishes
It is that super mirror polish on steel that is very hard to achieve and needed to be constantly polished. At some point fake chrome was invented. The memories of fake chrome were from the 80's when you'd see it peeling and flaking off of cars. That was not real chrome, it was some cheap coating or surface over cheaper sheet metal. Take this concept and apply it to watches. Not all nice look watch surfaces are real or well done. At the highest level you have milled steel blocks that are precision cut and then polished by hand. On the cheapest end you have stamped or injection molded metal that is not as nice or durable. The better the metal underneath, the better the polish and finish can be on the surface. Some of the best cases have different types of polish on them. And not all polishes result in the same look. Say the sides of the case are polished but the top is in a brushed metal finish. A lot of this comes into place on higher end watches, but in a mid range luxury watch you want to closely inspect the metal to see how well done the edges are. Overall a good polish will preserve its look for a long time, while a cheaper polish will fade fast.
6. SuperLumiNova Luminant
Just because a watch has a luminant compound applied to the hands or face, does not mean it will glow well in the dark. One of the best luminants is SuperLumiNova. It is certainly the most popular quality luminant, but not the only one. Thus, if there is a luminant that is knows to work well, but has a different name, it will probably be ok. Having a good luminant compound is just step one. A watch should also have enough layers of the luminant and it should be on a large surface area. Testing a luminant is easy. It should not require bright lights to charge in, and simply cupping your hands over the watch should be enough to have the shine of the luminant pop out. Make sure you get a watch with a good luminant compound.
7. Brand Pedigree
This is a bit of a though to explain topic, because you have all of these mainstream brands that people are familiar with, and then you have many less knows brands that are sometimes much better than the mainstream brands. Because there are 100's of watch companies out there, you can't rely on name recognition alone to identify whether a brand is worth getting. Instead, if you aren't familiar with a brand, see that it has at least some story behind it and perhaps has a story behind the designs as well. You may be thinking, "Well if the price is right and the watch looks good, who cares?" You'd be surprised how important the "story" of a watch and its brand are. Just ask any collector about the brand of their favourite watches. So what I mean by brand pedigree is to look for either well-known brands familiarized for making good watches or iconic designs, or a brand with a special story or interesting founder. If you aren't familiar with a brand, and unsure about them. Ask someone who knows.
8. Observable Dial and Movement Decoration
Mid range luxury watches should all have at least some manner of decoration, even if it is hidden on or in the movement and you cannot see it. This can be as simple as a special polished finish on an automatic movement rotor, or a textured dial on the face of the watch, just perhaps just in the chronograph sub dials (if there are any). These little features help make the watch feel more valuable, and are proof that effort went into the little touches. Think about certain hotels and their attention to detail. Thus, look for things such as machine engravings on the dial, as well as a variety of potential polishes on the movement. Sometimes you'll even have decorations on the case of the watch. Even your basic Rolex Submariner has some decorations on the movement rotor even though you wouldn't know it from just seeing the watch on the outside (see figure below). These features will make a watch more memorable to you.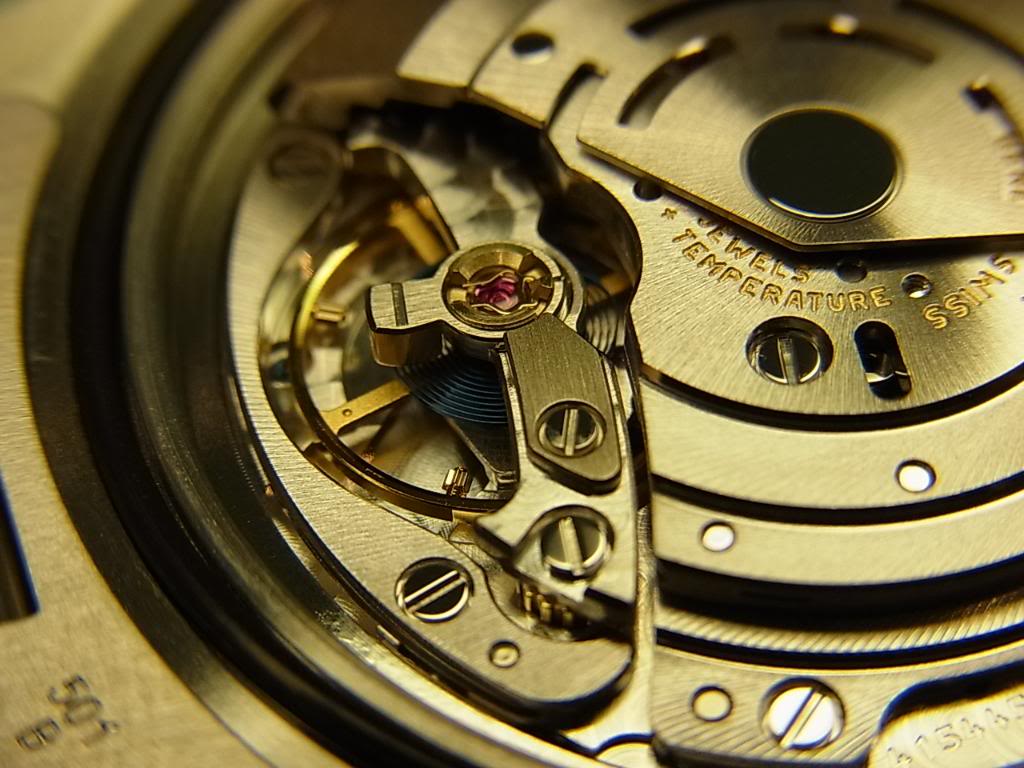 9. Unique Design
There are essentially three types of overall watch designs looking above the mere genre. First are totally original designs that aren't based on any specific watches from the past. These types of designs are often a mix between classic watch genres and the designers' own interpretations of watch making. Then you have "homage" watches that attempt to strictly replicate an iconic, emblematic or specific watch (e.g. all the Rolex Submariner homage watches or "aviator" style watches). Then you have a mix between the two, where a designer takes one or more well-known looks or styles and adds their own twist or two to the design execution. Pretty every watch out there falls in one of these three types. While there are plenty of homage watches in the entry-level luxury watch range, at the mid-level range you want to see as much originality in the design as possible. Above that, every watch should be almost totally original. You don't want people to mistake your €4.000 watch for a €400 watch because both homage's are of the same style. Make sure the design is original. If you don't know, either ask around or use your gut and decide whether or not the watch looks unique enough for your taste.
10. Value Retention
This principle will really only apply to a few key brands, but you can do a lot to ensure your watch holds as much value as possible. The key factor in value retention other than having a watch from one of the major collector's brands, Rolex, Breitling, Omega, etc... is to have a watch that satisfies as much as the previously mentioned items to look for in a luxury watch. Having a good movement, attractive and original design, and high level of craftsmanship using quality materials, will all keep demand for a watch healthy. Most of the time you are not going to be able and sell a watch for more than you purchased it, especially at this range, but you don't want to be insulted at what the market will offer you if you plan to sell your watch at some point. Then again, if you are the type of person who will die with his or her watch collection, none of this value nonsense is at all important.


The Watch Afficionado

Categorie:Luxury Watch Brands: The Buyers' Guide


Tag Heuer Monaco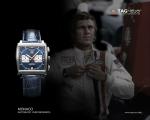 Tag Heuer Monaco

Created: 1969
Story: In 1969, Tag Heuer shook up watch making tradition by creating the first ever square water-resistant case. Driven by the celebrated Chronomatic Calibre 11, the Monaco was also the world's first square automatic chronograph. It was only one year old when Steven McQueen chose to wear it in Le Mans, the famous car racing film, and on the wrist of this major movie star, it soon became an icon. Forty years later, the Monaco series is a truly exceptional collection, a symbol of daring and excellence. Today, TAG Heuer continues to break all the rules with the revolutionary Monaco V4, the world's first timepiece with a belt-driven transmission.
Price range: Starting from € 2.800

Categorie:10 Iconic watches

>