20-10-2012
Uitslagen smackdown 19 oktober

WWE Smackdown Results (10/19/12)
Posted by: Elio Cannella reporting for WrestlingNewsSource.com on Oct 19 2012
Welcome to WWE Friday Night Smackdown and this week we come to you from Memphis, Tennessee and we kick things off with MizTV. Miz is in the ring and says last Wednesday on Main Event, luck struck Kofi Kingston and he escapes with Miz' Intercontinental Championship and the last 48hrs have been a living hell. He told Kofi to cherish this title reign because it will be very short. Tonight he is invoking his rematch clause for the intercontinental championship at Hell In A Cell and he is going to show Kingstone exactly why they call him the most must-see superstar. He's going to win the intercontinental championship and then it will be Kofi Kingston's life that will be a living hell. He then introduces his guests, Team Hell No. Miz then called them out on their separate entrances saying they're not a true tag team, they're a couple of egomaniacs. If they were a true tag team, they'd come out together not separately. Miz says on NXT, he was Bryan's pro. He taught him, he bred Bryan, he made him the star he is today but they never really got along just as Bryan never got along with AJ, just like Bryan doesn't get along with Kane and Miz says it's obvious that Bryan is he problem and calls Kane the sensible one. Miz then says at HIAC, whichever team they face, Bryan will be the reason Team Hell No loses the titles. Kane then tells Miz no one cares what Miz thinks. Kane's won tag team championships with angry seven foot giants, deranged psychopaths with multiple personalities, and even the dead man himself. Kane then says if Daniel Bryan is the problem, Kane is the solution. Bryan says he is not the problem. He is the reason they will win at HIAC because quite frankly the devil's favourite demon is nothing without "The World's Toughest Vegan". Kane then said "World's Toughest Vegan" is like someone calling themselves "The World's Toughest Dwarf" but says Bryan's got that one covered too. Miz then tries to interject and asks to say something and both Kane and Bryan yell No at him. Bryan then says he's not a dwarf, he's not a goat face, he is a former World Heavyweight Champion and he won that title by cashing in his MITB contract by defeating a giant and ending that reign in 45 seconds. They then begin arguing about who the tag team champions are. Big Show then comes out. Show says he has no problem with Kane. His problem is with Bryan and says he thought Bryan would have learned to keep his mouth shut after he destroyed Bryan on Raw and called Bryan's title victory a fluke and after HIAC when he knocks Sheamus out nothing like that is ever going to happen to him again. And if he hears Bryan open his mouth one more time about 45 seconds. He's going to knock Bryan out. Kane then steps in front of Bryan and says he and Show may be scheduled for a match on Raw, but they don't have to wait. Dolph Ziggler then comes out and says all this talk about Bryan cashing in is so last year and all that matters is the current MITB contract holder. At HIAC, Sheamus and Big Show are going to beat the hell out of each other and then he's going to do what he does best and that's steal the show. Ziggler says it doesn't matter if he cashes in on Sheamus or Big Show, and how hard is it to beat Big Show? After all, Bryan beat him. They all begin arguing and Booker T comes out and says everyone needs to chill out because he has something to say. Miz cuts him off calling him predictable and Booker's going to make a main event match and calls him so creative. Booker then says he was not going to say that. Tonight, he has an announcement. He's going to make two main event caliber matches for tonight. Team Hell No vs Dolph Ziggler & Big Show and Miz will be facing……Randy Orton.

-Commercial-

1. Randy Orton vs Miz

Shoulderblock by Randy Orton. Hip toss blocked Orton and a clothesline to Miz. Orton delivering stomps to Miz.. Miz unloads on Orton but Orton takes control of the match once more. Irish whip reversed by Miz and a clothesline out of the corner. Snapmare by Orton. Back suplex by Orton. Irish whip reversed by Miz and a knee to Orton. Suplex by Miz blocked by Orton and a headbutt into Miz from the apron and Miz knocks Orton off the apron to the floor

-Commercial-

Chinlock by Miz, headbutt by Orton and Miz with a DDT off the knee into a neckbreaker. Miz in control. Miz with the big clothesline in the corner. Miz on the top rope, cut off by Orton. Orton punching away at Miz. Orton on the top rope and superplex to Miz. Series of clotheslines by Orton and the powerslam to Miz. Orton going for the draping DDT but Miz escapes to the outside. Orton after Miz, Miz slides back in and dropkick by Orton. Miz with a kick to the knee and DDT to Orton. Boot by Miz, blocked by Orton and Orton sets up for the draping DDT. Orton coils up, RKO but Miz atttempts the SCF, but it's Orton who connects with the RKO the second time covering Miz for the three count

The winner of the match: Randy Orton

Backstage: Sheamus runs into Teddy Long and says he's not doing so great and says he and Barrett have been having some scraps but each time Big Show interferes and asks for one more match. Teddy says he'll talk to Booker and believes he can make that happen and says he'll make it a Lumberjack Match. As they both walk off Eve comes out of the shadows.

2. Team Rhodes Scholars vs Justin Gabriel & Tyson Kidd

Gabriel and Rhodes start out and a boot by Rhodes but Gabriel blocks taking Rhodes' leg out from under him. Tag to Kidd and a bridge by Gabriel as Kidd lands a kick to the face. Gabriel off the top rope and boots to Rhodes as Gabriel prepares to go airborne. Sandow pulls Rhodes out of the ring and Gabriel with the suicide dive to the outside. Rhodes from behind tosses him back in. Boots in the corner and drop toehold as Gabriel lands against the ropes. Sandow with a knee to the back of the head. Russian legsweep and the Elbow Of Disdain by Sandow. Neck lock by Rhodes. Spinning back kick by Gabriel to Rhodes. Elbow drop by Sandow but Gabriel moves out of the way and tags Kidd. Kidd with a kick to the head and Kidd unloads on both Rhodes and Sandow. Low dropkick to Sandow. Shoulderblock by Kidd from the apron and sunset flip. Sharpshooter by Kidd not knowing that Rhodes tagged in. Rhodes with the Beautiful Disaster and the cover for the three count.

The winners of the match: Team Rhodes Scholars

Backstage: Teddy Long comes in and tells Booker his idea for tonight's main event Sheamus vs Wade Barrett in a Lumberjack Match and and Eve says she's had that idea since last week and takes credit

-Commercial-

3. Team Hell No vs Dolph Ziggler & Big Show

Bryan and Ziggler lock up. Waistlock by Bryan countered by Ziggler. Float over by Ziggler. Side headlock and shoulderblock by Ziggler. Armdrag by Bryan. Dropkick by Ziggler and tag to Big Show. Bryan tags in Kane and Show lands a punch and headbutt but Kane lands his own punches. Spear by Show takes Kane down. Headbutt to Kane and more punches. Tag to Bryan and Bryan with a dropkick to Show's knees. Bryan with the No Kicks. Military Press by Show sending Bryan over the top rope landing on the floor.

-Commercial-

Dropkick by Ziggler. Show with the big chest chop misses. Back splash in the corner but Bryan moves out of the way. Chokeslam by Show, countered by Bryan into a DDT. Ziggler tags in and hits a neckbreaker. Series of elbow drops by Ziggler. Punch by Show by Bryan and Show with a claw grip on Bryan's midsection. Side slam by Show. Ziggler back in and Bryan fighting out of the corner and Bryan crawls over and gets the tag. Kane with the clothesline from the top rope. Series of clotheslines in the corner looking for a side slam. Ziggler counters going for the Famouser but misses. Kane connects with the big boot and he gets the side slam. Kane setting up for the chokeslam. Bryan tags himself in and a clothesline to Ziggler setting up for the dropkick in the corner. Bryan going to the top and Show catches him by the throat but Kane breaks the hold knocking Show off the apron as Bryan gets the No Lock on Ziggler forcing the submission

The winners of the match: Team Hell No

Post Match: Kane and Daniel Bryan are arguing up the rampway and Team Rhodes Scholars attacks from behind tossing Kane off the stage and double teaming Bryan.

-Commercial-

4. Antonio Cesaro vs Ted DiBiase

DiBiase and Cesaro lock up. Side headlock by Cesaro and a shoulderblock off the ropes. Dropkick by DiBiase and Cesaro sends DiBiase over the top rope crashing to the floor. Back in the ring, clothesline by Cesaro, picks DiBiase up and a gutwrench suplex into a neck lock. Slam by Cesaro countered by DiBiase and clothesline by DiBiase followed up by a dropkick. Spinebuster by DiBiase, Irish whip reversed by Cesaro. DiBiase off the top rope and Cesaro connects with the uppercut. Cesaro picks DiBiase up and delivers The Neutralizer covering him for the three count.

The winner of the match: Antonio Cesaro

-Commercial-

5. Heath Slater vs Brodus Clay

Slater unloads on Clay but Clay turns it around beating Slater down and headbutts to the arm. Suplex by Clay and an elbow drop. Irish whip but Slater gets the boots up. Slater off the top rope with a dropkick and Slater has Clay in a front face lock but faceplant by Clay and clotheslines. T Bone Suplex to Slater and the shoulderblock. Kick by Slater and Slater with a stunner covers Clay for the three count

The winner of the match: Heath Slater

Backstage: Matt Striker asks for Wade Barrett's comments regarding his match tonight against Sheamus and Barrett says there's some notion around here that Sheamus is some sort of tough guy but he's not entirely convinced and says one thing he's sure of is that Sheamus is stupid and that's not an insult, that's a fact. And in a few weeks Sheamus has a match at HIAC, the last thing you'd want is a match against Wade Barrett and by accepting, Sheamus is essentially saying he doesn't want to be World Champion and he's doing Big Show a favour and in two week's time at HIAC, he wants Show to remember that favour because he'll want it repaid.

-Commercial-

6. Layla vs Natalya

Natalya with a kick and Natalya picks Layla up for a slam but Layla goes for a quick roll up and Natalya kicks out sliding to the outside. Natalya trying to get back in and Layla keeping her outside with a kick. Layla to the outside distracted by Eve's presence at the announce table. Natalya from behind, tosses Layla back in. Kick by Natalya and a headbutt. Natalya with a modified abdominal stretch. Armdrag by Layla. Natalya with a clothesline and Layla with a kick to Natalya covers her for the three count

The winner of the match: Layla

Backstage: Teddy shows Kaitlyn Eve's iPad with proof of Kaitlyn's attacker and Kaitlyn snaps photos with her iPhone

-Commercial-

7. Wade Barrett vs Sheamus – Lumberjack Match

Barrett with kicks and punches to Sheamus and Sheamus fires back. Headbutt by Barrett. Sheamus off the ropes and a kick by Barrett. Pumphandle Slam by Barrett. Sheamus on the ropes and Barrett with knee strikes. Off the ropes and the big boot connects sending Sheamus to the outside and the lumberjacks toss him back in. Knee strikes by Barrett and a clothesline. Sheamus catches Barrett with an elbow and Sheamus unloading on Barrett. Irish whip reversed by Barrett as Sheamus hits the corner hard

-Commercial-

Irish whip into the corner and Sheamus with the clothesline. Sheamus with the front rolling senton. Picks Barrett up, landing The Fiery Red Hand. Sheamus bringing Barrett back in, connects with White Noise. Sheamus sets up for The Brogue Kick but 3MB pull Barrett out and Sheamus going after him. Back in the ring, shoulderblocks to Barrett. Off the ropes and an elbow by Barrett. Barrett with a kick. Barrett picks Sheamus up for Wasteland. Sheamus counters, misses with The Brogue Kick and Barrett clotheslines Sheamus over the top rope to the floor and a brawl ensues on the outside as Barrett slides back into the ring. Sheamus back in, connects with the Irish Curse and out comes Team Hell No and the brawl continues among the lumberjacks. Rhodes gets tossed out, Sheamus side steps Barrett, off the ropes and Sheamus connects with The Brogue Kick covering Barrett for the three count

The winner of the match: Sheamus

Post Match: Ziggler attacks Sheamus from behind and cashes in the MITB but not so fast. Big Show climbs up on the apron and delivers the KO Punch. Show says for Sheamus to take a long hard look at Dolph Ziggler and at HIAC that's going to be his fate. Show is going to knock him out and will take the title.

-End Show-

Uploaded By Rulez SD 2012.10.19 720p HDTV Pt1 (1)
door drmasti5050
Uploaded By Rulez SD 2012.10.19 720p HDTV Pt1 (2)
door drmasti5050
Uploaded By Rulez SD 2012.10.19 720p HDTV Pt1 (3)
door drmasti5050
Uploaded By Rulez SD 2012.10.19 720p HDTV Pt1 (4)
door drmasti5050
20-10-2012 om 23:16 geschreven door jefken
0 1 2 3 4 5 - Gemiddelde waardering: 0/5 - (0 Stemmen)

Uitslagen wwe superstars 18 oktober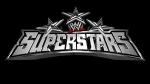 This week on Superstars, Tensai is in action against Michael McGillicutty and Kaitlyn takes on Beth Phoenix. Click "read more" for a full recap of the show.

Note: Superstars is watched on Hulu Plus so match times may differ from other recaps.


-

After the usual intro, we go straight to the ring where Tensai is making his entrance. Scott Stanford and Josh Matthews welcome the home audience. They talk about Tensai's failed attempts to beat up Sheamus and say he's here tonight to take his frustration out on someone. His opponent, Michael McGillicutty, comes out second. Once again he's in the face role. Weird.

-

Match #1: Michael McGillicutty Vs. Tensai

After an intense staredown, McGillicutty and Tensai lock up. Tensai immediately throws him into the corner. McGillicutty snags a side headlock but Tensai picks him up and head to the corner. Tensai rubs his forearm in his face while yelling "WHO ARE YOU?!?". McGillicutty gets fired up and starts laying into Tensai. Tensai reverses an Irish whip and catches McGillicutty during a leap frog attempt. McGillicutty slips out and hits the ropes, but runs right into a shoulder block. Elbow drop by Tensai followed by headbutts in the corner.

Tensai catches McGillicutty with a clothesline as he comes out of the corner. He goes for the cover. 2-count. Tensai locks McGillicutty in a neck vice. McGillicutty tries to fight out but Tensai takes the hits and throws him hard into the corner. Tensai headbutts the fallen McGillicutty. A "Let's go Michael" chant breaks out. McGillicutty ducks a clothesline and dropkicks Tensai out of the ring. McGillicutty hits a running knee on Tensai as he gets on the apron, knocking him back to the floor. McGillicutty riles up the crowd (as much as a Superstars crowd can be riled) as we go to commercial.

*Commercial Break*

Tensai has the advantage once again as we come back from commercial. Tensai knees McGillicutty in the back and rips at his face. Tensai chokes McGillicutty on the bottom rope then slingshots him into the middle rope. McGillicutty falls to the outside. Tensai brings him back in and sends him head-first into the second turnbuckle. A series of elbow drops by Tensai followed by a pinning attempt. 2-count. Tensai grabs McGillicutty by the head and wrenches the neck to try and force a submission.

The crowd wakes McGillicutty up and he gets to his feet. He fights out of an attempted bear hug but runs into a chop. Tensai attempts the Senton Splash but McGillicutty moves and hits a running neck snap Mr. Perfect-style (nice). McGillicutty heads to the top and connects with a flying cross body for the 1…2…KICK OUT. McGillicutty sets up for the Perfect Plex but Tensai grabs him and hits the Baldo Bomb. Tensai follows it up for the Senton Splash and connects with it this time for the 1…2…3.

Winner [via Pinfall]: Tensai (7:59)
A much much better match than I expected. McGillicutty working as a face takes a little getting used to but he did a good job of being in peril and trying to overcome the much larger Tensai. Much love to the power of low expectations. (B-)

-

*Commercial Break*

-

Raw Rebound: WWE Champion CM Punk makes a big hooplah about deciding on his opponent for Hell in a Cell so Vince McMahon intervenes and says since Punk was a douche about it he's going to decide it himself later that night during a contract signing.

-

Superstars Hype: Kaitlyn takes on Beth Phoenix next!

-

*Commercial Break*

-

Kaitlyn makes her way out first for what amounts to the "main event" of the evening. She still has her left ankle taped up thanks to the attack at Night of Champions. Plug for Hell in a Cell and WWE '13 during her entrance. Her opponent Beth Phoenix makes her way out next. Stanford and Matthews talk about how Phoenix was the first to be accused of sneak attacking Kaitlyn at last month's PPV.

-

Match #2: Kaitlyn Vs. Beth Phoenix

Waistlock takedown by Phoenix to start the match. Phoenix grabs another waistlock but Kaitlyn breaks out and takes her down with a wristlock. Hammerlock by Phoenix and Kaitlyn backs her into the ropes to break the hold. Kaitlyn whips Phoenix into the ropes and ducks for a back bodydrop, but Phoenix grabs her and throws her out of the ring. Phoenix boasts long enough for Kaitlyn to run back in and attack. Phoenix goes to the outside and pulls Kaitlyn out with her. Phoenix gets punched in the mouth but hits a running polish hammer. Phoenix rolls Kaitlyn back in and goes to the top turnbuckle to boast as we go to commercial.

*Commercial Break*

After a WWE '13 ad in-show, we go back to the match. Phoenix has Kaitlyn in a chinlock but Kaitlyn breaks out and hits a running crossbody for a 2-count. Phoenix immediately goes back on the attack and steps on her. Phoenix positions Kaitlyn into a tree of woe and kicks at her. Phoenix grabs her and sends her head-first into the bottom turnbuckle. Kaitlyn falls out of the tree of woe and Phoenix goes for the pin. 2-count.

Phoenix locks Kaitlyn in a sort-of seated abdominal stretch. Phoenix transitions into a wristlock as they get back to their feet. Kaitlyn pushes her into the corner and rolls out of the way of an elbow. Kaitlyn dropkicks the seated Phoenix and goes for the pin. 2-count. Kaitlyn rolls Phoenix up for another 2-count. Forearms by Kaitlyn followed by an uppercut and running shoulder block. Kaitlyn goes for another pin. 2-count. Phoenix regains the advantage and applies a chinlock following a snap mare.

Kaitlyn fights back to her feet and goes for a hurricanrana but gets thrown to the apron. Kaitlyn goes to the top but Phoenix picks her up. She goes for a gorilla press slam but Kaitlyn slips out and hits with a sunset flip for the 1…2…3.

Winner [via Pinfall]: Kaitlyn (7:07)
A decent match with good back and forth action but nothing special overall unfortunately (although Stanford trying to solve who attacked Kaitlyn was pretty funny and made the commentary the most entertaining aspect of the match). Kaitlyn is still selling the ankle injury which is awesome but taping it over the boot? Doesn't seem like the smartest idea (wrestling is real, right?). Kaitlyn's win was an upset more than anything which is surprising since Phoenix has been jobbing a lot lately and Kaitlyn had been wrestling for the Divas Championship. Feels like Kaitlyn should have had a more emphatic and decisive victory. Also, I thought Phoenix was already gone from the company? Maybe the internet wrestling sites were wrong which is absolutely shocking. (C+)

-

*Commercial Break*

-

Raw Rebound: John Cena backs Ryback, who signs the contract to face CM Punk at Hell in a Cell. Ryback then takes Punk out with a Shell Shock and leads the crowd in a "Feed Me More" chant. And that concludes this week's short as hell Superstars.

By Rulez. SS.20th.Oct.2012.HDTV Pt1 (1)
door dm_508293d146d84
By Rulez. SS.20th.Oct.2012.HDTV Pt1 (2)
door dm_508293d146d84
By Rulez. SS.20th.Oct.2012.HDTV Pt1 (3)
door dm_508293d146d84
20-10-2012 om 23:11 geschreven door jefken
0 1 2 3 4 5 - Gemiddelde waardering: 0/5 - (0 Stemmen)

19-10-2012
More On Jeff Hardy's New Championship Belt Design
More On Jeff Hardy's New Championship Belt Design
For those that noticed during tonight's live Impact Wrestling telecast, Jeff Hardy debut a new belt custom World Heavyweight title today. The belt is actually a different design from his original purple colored enigmatic belt. This version is actually a variation of his
Omega enigmatic belt
which was previously not seen on television. The belt, created by Top Rope belts features a black strap, black colored accents, Swarovski crystals and actually has the ability for the lights to sync to music. You can click on the image below to view a larger version of the belt and check out more images and info of the belt at the following page:
TopRopeBelts.com - Jeff Hardy Noir Legacy Belt
2012 Enigmatic Championship Belt
2010 Immortal Championship Belt
19-10-2012 om 16:03 geschreven door jefken
0 1 2 3 4 5 - Gemiddelde waardering: 1/5 - (1 Stemmen)

Uitslagen tna impact wrestling 18 oktober

TNA Impact Results - October 18th, 2012
Posted by Steve Carrier on 10/18/2012 at 07:26 PM

The show starts with Aces & Eights walking right past security now that they have full access to the Impact Zone, and they come out through the crowd and stand in the middle of the ring as the Vice President comes up on the screen and says what a beautiful sight this is. He says that they have one man to thank, someone who is now a full member of Aces & Eights and a part of the brotherhood, and we know him as Devon. Devon comes out through the crowd in his Aces & Eights jacket, hugs all the members in the ring, and tells the fans to shut the hell up. The crowd chants "you sold out" at Devon, and he says that the men in the ring were the ones who have had his back since day one. They were the ones who were there for him when he was down and out, and the fans are the most no good, inbred pieces of crap he's ever seen. If the fans want to know why he did it, it's because he could. He thanks Aces & Eights for helping him stand in the ring testifying, and he thanks the man who organized the whole thing and patched him in. This is the group that will destroy TNA, and as the fans tell Devon that he sucks, he cuts to the chase and says he didn't forget when Bubba turned on him in this very ring and eventually put his son through a table, and payback is a biatch.

Before Devon gets any further, Bully Ray, Sting, Samoa Joe, Kurt Angle, Hernandez, James Storm, Ken Anderson, AJ Styles, Chavo Guerrero, and Garett Bischoff come out of the back. One of these men is not like the other. Sting says he's glad Aces & Eights made it into the Impact Zone, because he wants to introduce them to the TNA roster. The TNA guys rush the ring and a huge brawl breaks out in the ring until Hulk Hogan's music hits and the successor to Ron Jeremy himself comes strolling down to the ring with baseball bat in hand. The TNA roster clears the ring as Hogan makes his entrance, and we go to commercial.

We're back, and Hogan says to do what we got to do. The TNA guys go after Aces & Eights, who backpedal to the locker room. Hogan says that it doesn't work like that, becase when Aces & Eights got full access to TNA, then they've got to fight. Sting says he wants to fight Devon right here tonight, Bubba also wants to fight him, but Devon says it ain't happening. Hogan says he's got a choice to make, becase if he wants to be here, he's got to fight Sting right here tonight. The crowd chants for Bully, who desperately wants the match, and Devon says he's got it, so Hogan tells him he better show up. Devon says Sting better show up or they'll find him in the parking lot, and Bubba points at Devon and makes his thoughts known. Bubba gives Hogan a real dirty look as the segment wraps up.

We go to a video package looking back at Bound For Glory, and see clips of Jeff Hardy defeating Austin Aries for the TNA World Title. Jeff Hardy will be holding a celebration right here tonight! Meanwhile, Aries is backstage saying it's such a surprise to see that Hardy's getting a celebration tonight, but no party wold be complete without the greatest man who ever lived. He'll even bring cookies.

Hogan is in his office telling Ken Anderson that Jeff Hardy is going to defend the title against one of four men: James "Storms" is already in, there's a three way match later tonight for the second spot, and he wants Anderson to have the third spot because he's been on the right track. Joseph Park walks in and Hogan asks him if he's okay, and Park says they need to talk, but wants to do it alone. Hogan miraculously remembers that the cameras are there and tells them to leave while he talks to Park.

TV Title Match: Samoa Joe vs Robbie E

Robbie T is, of course, at ringside. Joe runs Robbie over with a charging forearm as soon as the bell rings, then whips him to the corner and charges in with a back elbow, followed by a leaping enziguiri. Joe with the snapmare/chop/kick/kneedrop combo for 2. Joe with short jabs in the corner, Robbie throws a few weak shots back at Joe but does no damage, and Joe lays him right back out with a chop. Joe goes for the Muscle Buster, but Robbie T holds Joe's ankle from the outside and E kicks Joe off into the middle of the ring. Joe doesn't go down, and takes T out with a dive through the ropes. E tries to get the jump on him with a dive off the apron, but Joe kicks him in the ribs on the way down, then they go back inside where Joe flattens Robbie with the Muscle Buster before choking him out with the Kokina Clutch.

Winner: Samoa Joe

Robbie T runs in the ring and tries to go after Joe, but Joe sees him coming and ducks T's clothesline, then chokes him out with the Kokina Clutch as well. The crowd loves them some Samoa Joe.

Tara is backstage working out...by getting gorilla pressed by this Chippendales dude Tara is with. I have no idea who he is, but he says he's Jesse from Big Brother. They talk TMZ stuff I don't get, and Tara wants her some sugar...RIGHT NOW.

Unfortunately, she's going to have to wait to get the big one, because she's in our next match...

Knockouts Champion Tara vs ODB

ODB is yelling at Eric Young, who presumably is on the set of her TV show, telling him he better keep his ring on as she comes out to the ring. Tara jumps ODB on her way into the ring, but that backfires as ODB completely overpowers Tara before taking her ring off and sticking it in her pocket so it won't get broken while she roughs Tara up. ODB with a running powerslam, British Bulldog-style, then grabs her cell phone to make sure EY is still there before cramming Jesse's face into her boobs. She goes back to talking to EY, but Tara jumps her from behind and yells "that is MY MAN!" over and over while she drives forearms into the back of ODB's skull. Taryn Terrell forces the break, so Tara picks ODB up in a hangman's noose and then yanks her to the mat by the hair. She shoves Terrell out of the way as she continues dishing out punishment while yelling to Jesse that she's got her, and asks how her hair looks. Tara with another hangman's noose, then she goes to make out with Jesse, but now ODB is pissed. She takes a swig from her flask, runs Tara into Jesse, then hits the TKO for the win.

Winner: ODB

Brooke Tessmacher is standing at the top of the ramp smiling and applauding Tara's loss, waving at her as she slowly comes to in the arms of Jesse.

AJ Styles is backstage telling Kurt Angle that he likes teaming with him, but they both want to be the World Champion, so no disrespect, but he'll see him out in the ring. Angle watches AJ leave and says "Yes you will."

Aces & Eights are hanging around in the parking lot as Devon gets ready for tonight's main event.

While they're doing that, we go to a video package looking at this past weekend at Bound For Glory, as Chavo Guerrero Jr and Hernandez won the World Tag Team Title. Christopher Daniels says that when the rematch happens, they're going to kick the dog **** out of them because they're the only Tag Team Champions of the World.

Kid Kash & Gunner vs World Tag Team Champions Chavo Guerrero Jr & Hernandez

Gunner and Kash jump the champions before the bell, but Hernandez takes them both out with a double clothesline, then press slams Kash right in the middle of the ring. Chavo comes in and dropkicks Kash in the back of the neck, but a cover only gets 1 when Kash grabs the bottom rope. Hernandez comes back in and gets Kash in a bearhug, then pops him up into an overhead release suplex. Kash bites Hernandez in the face to slow him down, then Gunner tags in and unloads on Hernandez with forearms. Hernandez quickly recovers and takes Gunner out, then Chavo comes in with a slingshot senton for 2 on Gunner. Chavo winds up in the wrong part of town, and takes a 2-on-1 beating for several minutes before finally tagging out to Hernandez, who slingshots into the ring with a shoulderblock to Kash, then he takes both opponents out with clotheslines before pouncing Kash out of his boots. Chavo tags in and hits a flying bodypress for the win.

Winners: Chavo Gurerrero Jr & Hernandez

Jeff Hardy is backstage, and he's...WALKING!

Joseph Park is in Hogan's office with Sting, and he wants to get his hands on Aces & Eights. Bully Ray comes in and asks to speak to Hogan alone. Hogan says no because they're all on the same team, and he thanks Sting for letting him team with him, and sorry if he let him down. They do the pound and Sting says he wasn't let down, then Bubba says he knows his brother and wants to be the one to get answers out of Devon. Hogan says he's in the three way for the title shot at Jeff Hardy and he should worry about that and let Sting take care of Devon, and Bubba says Hogan needs to trust him more.

Another video package of Aries vs Hardy (or the same one maybe, I'm not sure), then we're off to the ring as Hardy (with new entrance music that's like a mix-up of the three different ones he's used so far) comes out for his celebration. Confetti falls as Hardy high fives and waves to the fans, and boy do I think this is going to piss Aries off. Hardy says he's chased this for over a year, and the fans have been there for him through thick and thin and he can't thank them enough. The fans give him a "thank you Hardy" chant (I assume they mean Jeff), and he says he can't wait to defend the title next week in the Impact Zone. Austin Aries' music hits and he comes out singing and asking Hardy where the women and the party favors are, and to leave it to the Greatest Man Who Ever Lived to make it a party. He's got a tray of cookies (starting a "we want cookies" chant) and a bunch of balloons, and he wants to give Hardy credit: he did what Bully Ray and Bobby Roode couldn't: he beat Austin Aries on PPV. To celebrate, he brought some gifts like the balloons (which he lets go) and some cookies, but Hardy says he doesn't eat cookies and smacks the tray out of his hand. Aries says that this is only the beginning of the battle, and they both know that, because all the pressure and all the stress is on his shoulders, and not everyone can handle that. He can invoke his rematch clause anytime he wants, and he tells the fans chanting for Hardy to shut up, but he's going to let Hardy crumble under the pressure because he's going to win back the World Title. He makes fun of the new belt Hardy's carrying around, and he says Hardy's even got his face on the title and it seems that he must be able to pull some strings around here. He thinks it's the spitting image of Hardy, so he spits on it. Hardy nails Aries and goes after him, but Aries quickly slides out of the ring and points at his head to say that he's getting in Hardy's head.

Daniels is backstage telling the Mystery Cameraman that he knows it looks like he's down and out, but the appletini is always half full. He's going to go out there and show Hogan what kind of man he is by beating AJ and Kurt, and then they can share one of these delicious drinks together.

#1 Contender Match: Christopher Daniels vs Kurt Angle vs AJ Styles

Daniels gets ping-ponged back and forth between Angle and AJ, and they gleefully double team him for a minute or so before they turn their attention to each other. Angle goes behind AJ with a waistlock, AJ tries unsuccessfully to hit a switch, and Angle drills him with a couple of right hands before coming off the ropes right into a dropkick from AJ. AJ rams shoulderblocks into Angle's ribs in the corner, but Daniels sneaks in and rams shoulderblocks into both of them. His run doesn't last long, as Angle takes him out with a clothesline before Angle and AJ turn their attention back to each other. Angle nearly backdrops AJ into the next time zone, gives Daniels a windmill backbreaker, and overhead release suplex for AJ, and a release German suplex for Daniels. AJ hits a Pelle Kick, Angle backdrops out of a Styles Clash androlls through into an anklelock on AJ. Daniels sneaks in and hits a palmstrike on Angle to break the hold, then rams Angle shoulder first into the ringpost before flattening AJ with an STO for 2. Daniels with a side Deathdrop for 2, then puts AJ in a COPS hold. Angle comes in and flattens Daniels with a clothesline, but AJ gets a second wind and tears into both men. A springboard forearm gets 2 on Angle, Daniels hits a Blue Thunder Driver on AJ for 2, Angle gets a t-bone suplex on Daniels, AJ with another Pelle Kick on Angle, and all three men are down. AJ rolls out to the apron and goes for another springboard move, but backdrops a charging Daniels to the floor and takes him out with an Asai moonsault. AJ seems to have hurt his knee on that one, but rolls Daniels back inside and climbs up on the apron. Angle rams Daniels into AJ and knocks him off the apron, then gets the Hacker Slam on Daniels and covers for 3.

Winner: Kurt Angle

AJ seems disappointed and Angle goes to shake his hand, but AJ just walks off while shaking his head.

Joey Ryan and Matt Morgan catch up with Hulk Hogan backstage, and Hogan says he's a fan of Ryan's work and says to turn the 87% and turn it into 97%. Hogan asks Morgan what his problem is and why he's been jumping people for months. Morgan says it's because Hogan told him he'd be a big star in his first promo in the company, but Hogan says he's been on Team Morgan since day one and fought for him in meetings with other members of TNA management even when they said he has no charisma. Morgan gets right up in Hogan's face and says he's going to take those criticisms and shove them right up Hogan's ass. Hogan watches him walk off and smiles.

We look back at Bound for Glory as Sting was inducted into the TNA Hall Of Fame, then we go to James Storm beating Bobby Roode in the blowoff to their year-long feud.

Speaking of Storm, he says that he was taught as a child that what goes around comes around. A year ago this very night, he became the World Champion, and at Bound For Glory, he and Roode kicked the crap out of each other. But for every ounce of blood he lost, he kept getting up for himself, his family, and his fans, and when he came back to TNA, he had a bucket list. #10 was to kick the crap out of Bobby Roode, #2 was to drink beer, and #1 was to win back the World Title, and next week, he's one of four guys who is in a match for the World Title, so...wait a minute, it's Bobby Roode, hobbling down to the ring and obviously still suffering the consequences of their match from this past weekend. Storm takes his jacket off as Roode gets into the ring to tell Storm that they made good on a promise: they both swore they would give everything they had at Bound For Glory. They kicked the crap out of each other, but when all was said and done, they had one of the bloodiest battles in the history of the wrestling business. Storm asks So Cal Val for a chair because it's a lot easier to kiss ass while you're sitting down. Roode says Storm should kiss his ass because it took him a year to beat Bobby Roode, but doing that brought him way up the pecking order, and he always needed Roode because he carried him. Storm became the champion because he let Storm have the opportunity, and despite his loss at Bound For Glory, Storm knows deep down that Bobby Roode will always be the better man. Storm says "nope" and superkicks Roode into next week, then stands over Roode's unconscious form and tells him that he's sorry about his damn luck.

Devon is backstage, and he's...PUMPING IRON! And Sting is...WALKING!

We see another clip from Sting's Hall of Fame induction, then it's main event time!

Devon vs Sting

Holy crap, Sting took his t-shirt off for this match! Devon jumps Sting as he gets into the ring, unloading with right hands and choking him in the corner. Devon with more hard right hands, but Sting connects with a clothesline and a flapjack, then kicks at Devon's legs. Devon dodges a Stinger Splash, but Sting quickly recovers and nails Devon with a right hand that knocks him silly before whipping him hard into the corner. Sting stomps on Devon's fingers and goes to the eyes, doesn't quite get Devon over with a clothesline, and covers by dumping him out to the floor as we go to commercial.

We're back and Devon has Sting in trouble, but Sting starts firing back on him, so he goes to the eyes. Devon chokes Sting on the middle rope and measures him before laying him out with a hard right hand. Devon continues working Sting over, hitting a diving headbutt for 2 before locking Sting down with a rear chinlock. Sting elbows his way out, but Devon connects with a flying back elbow before telling the crowd they're number one. Devon measures Sting and connects with another right hand, but misses a leaping headbutt off the second rope, and Sting begins to mount a comeback. Sting with a leaping clothesline and a Stinger Splash, then he hits the Scorpion Deathdrop and puts Sting in the Scorpion Deathlock, but devon manages to hold on until like seven guys from Aces & Eights run in to attack Sting.

Winner: Sting by DQ

Ken Anderson and Garett Bischoff run out, followed by the rest of the TNA guys who went after Aces & Eights at the beginning of the show. Bully Ray suddenly comes running out with a baseball bat, and Aces & Eights heads for the hill as we call it a week.



Uitslagen tna impact wrestling 18 oktober












19-10-2012 om 15:38 geschreven door jefken
0 1 2 3 4 5 - Gemiddelde waardering: 0/5 - (0 Stemmen)

Rey Comments on Missing Tour

As noted before, Rey Mysterio has been pulled from this week's SmackDown Tour in Cairo, Egypt due to his recent illness. Mysterio commented on missing the tour.
"Would like to apologize to all the fans out in Cairo for not being able to attend the tour due to a serious illness! Really feel bad for missing this one, but promise to make the next tour. Enjoy! 1 luv Rey619"
19-10-2012 om 15:28 geschreven door jefken
0 1 2 3 4 5 - Gemiddelde waardering: 0/5 - (0 Stemmen)

18-10-2012
Uitslagen wwe nxt 17 oktober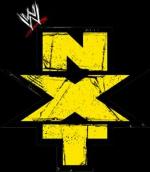 C.M. Punk starts the show off with a monologue about how he hasn't gotten the respect he thinks he deserves. He says that he is here to watch Seth Rollins defend the championship in a main event, the way a championship should, and that they are lucky he is there.
Byron Saxton starts off hyping the NXT championship match. Bo Dallas is coming out to have the first match of the night. He's facing Johnny Curtis.
BO DALLAS vs. JOHNNY CURTIS
Curtis gets the worst in an early feeling out process, but Curtis turns it around. There's a "Bo's a Diva" chant. Dallas tries to make a comeback, but Curtis back body drops him halfway to the moon and follows with a knee drop from the ropes. Dallas fires up and beats Curtis silly. Dallas with a spear for the win.
WINNER: Bo Dallas in 4:10. Like many of Dallas's matches, he spent most of it doing a good job making his opponent look good. Dallas is very good at that, but we still haven't seen much of him on the attack. His enthusiasm is contagious.
Incredibly, Paige gets a bigger pop than Alicia Fox or Kaitlyn, and the crowd is chanting her name. Audrey Marie and Paige is an odd pairing.
KAITLYN & ALICIA FOX vs. PAGE & AUDREY MARIE – Tag Team match
Kaitlyn and Paige to start. Byron Saxton calls Kaitlyn "more experienced," which is pretty funny if you know their histories. Kaitlyn sends Paige to the mat with her strength. Another lock-up and Paige uses her technical acumen to retaliate. Marie comes in and keeps Kaitlyn grounded. Marie with some clever headlocks to wristlocks to headlocks transitions.
Kaitlyn finally escapes and brings Maries into the corner. "We Want Paige" chant. Marie with a "Winnick Throw," which impresses Regal quite a bit. Marie is still cornered. Marie is desperate for a tag. Marie with a jawbreaker to get Paige in against Fox. Paige just wrecks Fox, but Fox slips out of the lift-up DDT. Kaitlyn needs to make the save, and the action breaks down. Fox and Paige fly across the ring and bump Kaitlyn from the apron, then Paige rolls up Fox on the rebound for the win.
WINNERS: Paige & Audrey Marie in 6:15. Now, I know that the FSU setting is officially "Bizarro Land," but Paige is super-over with the crowd. She's like the female C.M. Punk. Well done match, and it was good to see a bit more of Audrey Marie. She has a lot of potential. It really feels like WWE is slowly winding down the "fashion model era" and trying to develop a real women's wrestling division, albeit one no one ever actually sees on TV.
Backstage, Jake Carter does a bad job at putting the moves on some random woman. Trent Barreta comes in and calls him out on it. Carter acts like he turned her down, then challenges Barreta to a match. Baretta accepts for next week.
Backstage, Briley Pierce interviews Seth Rollins, who says that he's been looking forward to his first title defense, and that he is excited, not nervous. C.M. Punk enters the picture just as Rollins says that McGillicutty "disrespected" him. Pierce runs away. Punk tells Rollins that holding the title won't guarantee him respect. He gives Rollins a speech about how you can't earn respect in the WWE, and Rollins needs to not respect MbGillicutty, not earn his respect, but to beat it out of him. Rollins takes it all in without saying a word.
DANTE DASH vs. LEO KRUGER
Kruger sits in the corner stroking his hair as Dash asks him to stand up. Kruger suddenly jumps out of the corner and beats Dash hard. Kruger keeps stroking and yanking on his hair, then he smashes his own face into the mat. He hits his odd finisher and the match is over.
WINNER: Leo Kruger in 2:30. Kruger has slowed it down, but he fills the space in the match with this thing with his hair that just doesn't make sense.
Post-match, Kruger cuts a promo that combines his South African accent with a demented was of talking.
Outside, Briley Pierce interviews Michael McGillicutty. McGillicutty says he doesn't care about respect, he cares about the title, and will go after Punk's title after he beats Rollins.
There's a big-match feel as the main event is introduced. The booth is William Regal, Jim Ross, and C.M. Punk. It is hard to imagine a better trio to be calling a match based on who WWE has under contract. Rollins is finally wearing his belt during his entrance. C.M. Punk comes in after Rollins to say that he will be taking a closer look tonight.
SETH ROLLINS vs. MICHAEL MCGILLICUTTY – NXT Title match
Lots of crowd support for Rollins after the bell. Punk lets Regal touch his WWE Title belt, and Regal says, "Thank you, that's the closest I'll ever get to it." Rollins uses both speed and power to keep McGillicutty on his toes, and barely misses a Blackout attempt.
[Commercial Break]
McGillicutty is controlling the match out of the break, but Rollins makes a comeback. Regal brings up the common comparisons between Rollins and Punk, and Punk says that Rollins needs to make his own way, not be the second C.M. Punk. Rollins almost teases McGillicutty as he sets up kicks, but McGillicutty sends him to the outside. McGillicutty makes the mistake of jawing at Rollins, letting Rollins get some traction, but McGillicutty crotches Rollins who ends up in a Tree of Woe. McGillicutty was a nasty chinlock from outside the ring while Rollins is hung up.
[Commercial Break]
McGillicutty has Rollins grounded again. Rollins sends McGillicutty into the turnbuckle with a Russian Legsweep to start a comeback. Rollins sends McGillicutty to the outside and follows up with a suicide dive. Rollins rolls McGillicutty into the ring and looks for a springboard move, but McGillicutty counters with a dropkick. Camera shots of Punk shows that he is too invested in the match to talk. Enziguri puts McGillicutty down, but he misses the Blackout and then a followup roundhouse misses too. McGillicutty comes right back with a Saito Suplex for a pair of nearfalls.
McGillicutty can't believe that he hasn't won yet. McGillicutty looks for another suplex, but Rollins counts with an inside cradle for a nearfall. rollins gets flipped around on a clothesline for another nearfall. Punk doesn't fault McGillicutty for getting frustrated since Rollins is absorbing so much offense. Rollins slips out of the Turning Heads neckbreaker, then responds with a unique move, something like a running springboard DDT that has to be seen to be believed. None of the announcers even try to name it. It's good for the win.
WINNER: Seth Rollins in 13:10. Another outstanding, lengthy title match with Seth Rollins playing the underdog who can take a beating and survive to win. The announcing team was superb; Punk showed Rollins immense respect and support, while not taking anything away from McGillicutty. Regal and Punk had a lot of great banter, but they always closed their mouths at the perfect moment for J.R. to call the match.
Post-match, C.M. Punk stands up at the booth to clap for Rollins and look on in respect. Rollins stands on the turnbuckle and says that Full Sail is his house.
Source: PWTorch.com
By.Rulez TXN.2012.10.18.HDTV Pt1 (1)
door drmasti5050
By.Rulez TXN.2012.10.18.HDTV Pt1 (2)
door drmasti5050
By.Rulez TXN.2012.10.18.HDTV Pt1 (3)
door drmasti5050
18-10-2012 om 17:36 geschreven door jefken
0 1 2 3 4 5 - Gemiddelde waardering: 0/5 - (0 Stemmen)

News on Paul Heyman's Status

News on Paul Heyman's Status
Posted by Steve Carrier on 10/18/2012 at 09:19 AM
- Regarding Paul Heyman's status with WWE, he is not working a full-time road schedule and there's no deal in place regarding a number of dates. He will be working some live events from here on out but not all of them.
The deal in place is that Heyman works all RAW TV shows plus likely all pay-per-views and other TV shows where CM Punk is appearing.
18-10-2012 om 17:30 geschreven door jefken
0 1 2 3 4 5 - Gemiddelde waardering: 0/5 - (0 Stemmen)

Doug williams injured

- Doug Williams, who currently works as trainer at Ohio Valley Wrestling, TNA Wrestling's developmental promotion, suffered an arm injury while competing at last Wednesday's OVW television taping. After stating that he may have suffered a partially torn bicep at worst, he noted Monday, "Arm getting better. Can lock it out again now if I do so slowly..."

18-10-2012 om 17:24 geschreven door jefken
0 1 2 3 4 5 - Gemiddelde waardering: 0/5 - (0 Stemmen)

17-10-2012
Uitslagen roh 13 okotober
The show opens up with highlights of last week's Survival of the Fittest match between Adam Cole and Tadarius Thomas, which saw Cole pick up the win to advance to the Survival of the Fittest Finals.

Mike Bennett w/ Maria and Brutal Bob vs Davey Richards

Richards immediately kicks Bennett in the head and goes for a roll-up, but Bennett kicks out. Richards continues the hot start with a clothesline and an ankle lock, however Bennett reaches the ropes. Bennett rolls to the outside. Richards tries to run along the apron and kick Bennett, but "The Prodigy" pulls Maria in front of him. Richards chases Bennett around ringside, and Brutal Bob gets involved by punching Richards in the face. Richards and Bennett brawl around ringside. Back in the ring, Richards mocks Maria while he has Bennett in the Indian Death Lock. On the outside, Bennett spinebusters Richards against the corner of the apron as the show goes to break.

Back from commercial and Bennett is still in control as he hits a clothesline. They slug it out in the middle of the ring. Bennett gets the better of the exchange with a superkick. Richards clotheslines Bennett to the outside and then immediately connects with a suicide dive. They fight on the apron, and Richards misses a kick and hits the ring post. Bennett takes advantage of the situation with a spear on the apron. Richards is able to fight back and apply the ankle lock. Bennett fights out of it and sends Richards into the ropes where Maria slaps him. Mondo runs to ringside and sexually assaults Maria. Bennett chases Mondo to the back. When Bennett gets back in the ring he's met with the alarm clock and a sliding kick, which is enough for Richards to pick up the three count and advance to the Survival of the Fittest Finals.

Winner by Pinfall: Davey Richards

ROHWorld.com's Thoughts: This was a fine way to start the show. I don't remember these two ever squaring off, and if they have it's been a rare occurrence. They showed tremendous chemistry here and it made for a very good match. Bennett always looks good when he's in the ring with talented performers, and Richards is more than capable of having good matches with anyone. Other than the Mondo interference, this was a great way to start the show. The interference did leave Bennett looking pretty good, though, as he was in control until Mondo distracted him. They are two-for-two thus far in delivering really good opening round matches for this year's Survival of the Fittest.

Kevin Kelly says Tommaso Ciampa is scheduled to face Jay Lethal in a Survival of the Fittest match and he explains Ciampa'a injury from "Boiling Point." Kelly says RD Evans has promised Ciampa will wrestle tonight.

Evans and Ciampa come to the ring, and Ciampa is on crutches. Evans says Ciampa suffered a torn ACL and meniscus at "Boiling Point." Evans says Ciampa proved he was a warrior; a gladiator; a thoroughbred. Evans says you know what you do with thoroughbreds with broken legs; you shoot them. He introduces his new client: QT Marshall. Ciampa comes close to hitting the Project Ciampa on Evans but stops when he sees Marshall coming to the ring. Evans hits Ciampa from behind on the bad knee with Ciampa's crutch. Marshall beats down Ciampa using the crutch.

QT Marshall w/ RD Evans vs Jay Lethal

Lethal hits a superkick the moment the bell rings. He quickly follows it up with a springboard dropkick and suicide dive! Lethal looks to be setting up another suicide dive, but Marhsall cuts him off with a tilt-a-whirl slam. Marshall goes for a pin, but the referee catches him with his feet on the ropes. A springboard crossbody and handspring back elbow momentarily gives Lethal the advantage, but Marshall answers back with a clothesline. Lethal hits a superkick out of nowhere and connects with the Lethal Combination. Evans distracts Lethal, but Prince Nana runs in and attacks Evans. Lethal hits the Lethal Injection to pick up the pinfall to advance to the finals of Survival of the Fittest.

Winner by Pinfall: Jay Lethal

ROHWorld.com's Thoughts: This was Marshall's best showing in Ring of Honor by far. If he is able to keep giving performances like this, he will stick around for a while. However he won't always get to wrestle someone as talented as Lethal, so I'm going to have to see more out of Marshall before I begin to get too excited out of what I see from him. I was pleasantly surprised by this match.

It's now time for Inside ROH. We see a clip of last week's match between the BJ Express and Wrestling's Greatest Tag Team. Rhett Titus says he's the guy who's going to surprise everyone and take Kevin Steen's World Title. We now see a clip of last week's segment featuring Steen and Michael Elgin. Truth Martini says there is a plot against the House of Truth because Rhino and Elgin have to face each other in the Survival of the Fittest, and he asks either Rhino or Elgin to back out. Elgin and Strong talk about how they don't like Martini.

ROH World Title
Kevin Steen w/ Jimmy Jacobs (c) vs. Rhett Titus w/ BJ Whitmer

Steve Corino is on commentary and says after Steen punched a fan at "Boiling Point" he is not allowed at the affiliate's dinner, and if Steen shows up he will be arrested.

Titus takes the fight to Steen when Steen is making his entrance. In the ring, Titus connects with a dropkick and follows it up with a dive over the top rope. Steen hits a rope-assisted elevated DDT, which gets a two count. Steen ties Titus in the Tree of Woe and hits the cannonball. Titus fights back with a big boot and clothesline combination. Steen pulls Titus to the outside and hits a pop-up powerbomb onto the ring apron. Back in the ring, Steen tries for a moonsault but Titus moves out of the way. Jimmy Jacobs tries to hit Titus with the spike but Whitmer stops him. Titus grabs the spike and tries to use it on Steen. Todd Sinclair stops him and this gives Steen the opportunity to hit a superkick. Steen follows it up with the F-Cinq and he gets the pin to retain the ROH World Title.

Winner and STILL ROH World Champion: Kevin Steen




17-10-2012 om 22:47 geschreven door jefken
0 1 2 3 4 5 - Gemiddelde waardering: 0/5 - (1 Stemmen)

Monday's Raw Rating and Viewership News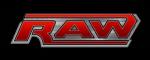 Monday's Raw Rating and Viewership News
Posted by Steve Carrier on 10/16/2012 at 06:58 PM
This week's WWE Raw drew a 2.79 rating and averaged 3.99 million viewers for the 3-hour show. Raw did hours of, 4.07 million, 4.01 million and 3.89 million.
WWE pushed the "main event" Hell in a Cell contract signing and the announcement of Punk's opponent throughout the show, so the third hour falling off once again is not a great sign.

17-10-2012 om 22:15 geschreven door jefken
0 1 2 3 4 5 - Gemiddelde waardering: 1/5 - (1 Stemmen)

Another Update on Miz's Status for WWE Tapings


Another Update on Miz's Status for WWE Tapings
Posted by Steve Carrier on 10/16/2012 at 08:19 PM
The Miz was cleared to return to the ring this afternoon following a second concussion test. The Miz tested negative for a concussion, so he's really lucky as he took a hell of a kick from Kofi Kingston last night.
WWE uploaded a video with Dr. Michael Sampson updating the condition of The Miz. Sampson confirmed earlier reports that Miz underwent evaluation backstage at Raw. He also required sutures to close a laceration to his head.

17-10-2012 om 22:14 geschreven door jefken
0 1 2 3 4 5 - Gemiddelde waardering: 0/5 - (0 Stemmen)

Will Miz Defend His Title?
Will Miz Defend His Title?



Posted by Steve Carrier on 10/16/2012 at 06:19 PM
- As noted earlier, The Miz is scheduled to undergo more tests this afternoon to determine whether he would be able to defend the Intercontinental Championship against Kofi Kingston at tonight's WWE Main Event tapings. As of this morning, one person believed that he didn't suffer a concussion, only a head laceration. WWE is still promoting the match on their website and social networking as of this writing.
17-10-2012 om 22:12 geschreven door jefken
0 1 2 3 4 5 - Gemiddelde waardering: 0/5 - (0 Stemmen)

Slater's Band


- As seen on last night's RAW, the new name for Heath Slater, Drew McIntyre and Jinder Mahal's stable is 3MB for Three Man Band.
17-10-2012 om 22:09 geschreven door jefken
0 1 2 3 4 5 - Gemiddelde waardering: 1/5 - (1 Stemmen)

16-10-2012
Former TNA Star Turns Down TNA Hall Of Fame Appearance?
Former TNA Star Turns Down TNA Hall Of Fame Appearance?


PWInsider.com
is reporting that TNA reached out to Ric Flair to appear over the weekend at the first TNA Hall of Fame ceremony featuring the induction of Sting. Flair reportedly turns down the invitation.
16-10-2012 om 23:09 geschreven door jefken
0 1 2 3 4 5 - Gemiddelde waardering: 0/5 - (1 Stemmen)

Resultaten WWE Raw 15/10/12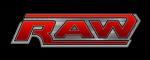 Raw this week is live from Nashville and we kick things off with a re-cap of last wek's main event. We see a graphic of a tweet by CM Punk from earlier today. Big Show comes out and says 2 weeks ago he was in this very ring for a debate which was a clever joke put together by Booker T and Sheamus to make him look like a fool. But it was the WWE Universe who looked like fools. Everyone says he should watch out for The Brogue Kick then showed footage of what happened last week when Sheamus tried to Brogue Kick a giant. The look on his face was that of someone who was way in over his head. Then on Smackdown yet another scientific challenge. Brogue Kick vs KO Punch. He didn't want to participate he didn't want to embarrass Sheamus. Show says in 2 weeks he won't be punching a machine, he'll be punching the World Heavyweight Champion and he will become the new world champion. The largest world heavyweight champion in the world. He says he's going to correct that mistake tonight. Show then asks for Daniel Bryan. One match, one knock out punch to erase his 45 second embarrassment. Backstage, AJ forces Daniel Bryan to go out to the ring and Kane laughs at him and he begins shouting NO and all the superstars in the back keep yelling YES
Daniel Bryan vs Big Show
Show launches an attack on Bryan but Bryan comes back with kicks to Show's legs and Show grabs him by the throat tossing him over the top rope to the outside
-Commercial-
Back in the ring, Bryan fires back with punches. Bear hug by Show and during the commercial break Show and Bryan were back in the ring where Show floored Bryan with a spear. Bryan breaks the hold with elbows to the side of the head. Big back splash by Show and Bryan dropkicks the kneecap of Big Show. Bryan with the NO kicks to Show. Dropkick in the corner by Bryan and Bryan to the top caught by Big Show and Show delivers the chokeslam and covers him for the three count
The winner of the match: The Big Show
Post Match: Kane comes out smiling and laughing and Show curls up his hand into a fist as Kane stands over Bryan. Show backs away and exits the ring.
We see the graphic once more of CM Punk's tweet making his decision on who he will face at HIAC and that is coming up next
-Commercial-
Paul Heyman is in the ring and says tonight he is honoured to introduce a man who carries himself inside this ring with the very same integrity he carries himself outside the ring and is here tonight to deliver his decision on who he will face at HIAC and defend the WWE Championship, a championship which he has held for 320 days, CM Punk. Punk comes out. Punk takes the mic and says last week was a perfect microcosm of what his life has become. Somebody acts out of turn and questions his integrity and he doesn't care who it is.. If anyone disrespects him verbally or physically, he will put them down. Last week it was Vince McMahon's turn. He disrespected Punk and Punk slapped him in the face. He victimized McMahon in a way he feels comfortable letting the WWE Universe know that he will never compete in the ring again. It took two superstars to save him and then he forces Punk to decide who he will be facing at HIAC. Punk then shows the poster for HIAC and asks if the WWE Universe think he's the devil but comparatively speaking, to the WWE Universe he's an angel. He then talks about the devil he knows and doesn't know. First is the devil he doesn't know, Ryback. Who inserted himself in a conversation he has no part of. Then there's the devil he knows very well. John Cena. So who will he choose? Punk then unveils the canvass. Punk then says since the fans are being disrespectful, he's going to take a little more time. Vince McMahon comes out and says he'd hoped Punk would have learned something about respect and since Punk hasn't made up his mind, McMahon is going to make up his mind for him. He says later tonight, there will be a contract signing and McMahon will decide Punk's opponent and Punk's fate at HIAC is now in McMahon's hands.
-Commercial-
Brodus Clay vs Alberto Del Rio
Lock up and Del Rio with a kick to Clay and Clay turns it around beating Del Rio down in the corner. Shoulderblock sends Del Rio out of the ring. Del Rio snapping the arm over the rope and a kick by Del Rio. Del Rio working over the arm. Kicks to Clay keeping him down. Big headbutt by Clay. Big splash misses the mark, Del Rio with the kick to the head and back to work on the arm. Cross armbreaker and Clay taps
The winner of the match: Alberto Del Rio
Backstage: Punk is complaining to Heyman about McMahon taking away his right to decide who he faces. Heyman says Punk can beat McMahon in the battle but they'll never win the war. Punk then tells Heyman he's going to fight McMahon again tonight. If he wants to decide Punk's opponent, he has to fight Punk
-Commercial-
Team CoBro vs Prime Time Players
Prime Time Players double team Santino Marella. Ryder gets the tag unloads on O'Neil. Missile dropkick and forearm. Broski Boot and Young breaks up the cover. Young dropping Marella across his knees. Ryder with the Rough Ryder but O'Neil, the legal man with the power bomb and cover for the three count
The winners of the match: Prime Time Players
Post Match: The Band runs down and toss Marella out of the ring and beat down Ryder clearing the ring and then celebrate
-Commercial-
Dolph Ziggler comes out and complains about Ryback being a contender and asks if anyone knows what he had to go through to earn his MITB. Every night, he comes out and steals the show. He defeated 7 other superstars to earn his MITB and says Ryback is a flash in the pan and a fly by night and in a month no one will even remember his name but Ziggler will still be here. He wants to face Punk, then cash in and win the World Title all in one night. Then David Otunga comes out and says he agrees, Ryback doesn't deserve a title shot. But neither does Ziggler. But Otunga does and calls Ziggler a bleach blond show off who hangs out backstage with his mother. AJ comes out and says Otunga and Ziggler will face Ryback
Ryback vs Dolph Ziggler & David Otunga
Dropkick by Ziggler and Ryback drops Ziggler with a clothesline. Tag to Otunga and Otunga is brought in the hard way. Atomic drop by Ryback. Ziggler and Vickie taking the MITB briefcase and walking back to the locker room. Ryback with the Shell Shocked and three count on Otunga
The winner of the match: Ryback
Backstage: Paul Heyman approaches McMahon and tells McMahon about Punk's decision and tells him what McMahon did last week defending his turf was Herculean. And tonight, McMahon-Punk once more and if Punk wins McMahon will allow Punk to choose his opponent. McMahon likes the idea but the match won't be against Punk, it will be against Heyman.
Backstage: Matt Striker asks AJ for an apology for being assaulted by Daniel Bryan and Kane and AJ laughs and says he should ask for his apology right after his match against Kane
-Commercial-
Waistlock by Gabriel and roundhouse. Cesaro with a clothesline and double foot stomp. Cesaro drops Gabriel face first on the corner turnbuckle and a kick to the ribs. Gutbuster to Gabriel and waistlock to Gabriel keeping him grounded. Elbow drop by Cesaro and Gabriel turns it around forearms to Cesaro. Inverted DDT by Gabriel and Gabriel to the top with the 450 splash cover but Cesaro with his foot on the ropes. Springboard from the apron and Cesaro with the uppercut and the Neutralizer covering Gabriel for the three count
The winner of the match: Antonio Cesaro
-Commercial-
Matt Striker vs Kane
Striker says they don't need to do this and he'd be fine with an apology and think of his therapy and asks Kane to think about what Dr. Shelby Would Do. Kane steps forward and extends his arms and hugs Striker. And a bear hug to Striker. Kane with the chokeslam and the cover for the three count
The winner of the match: Kane
Post Match: Kane asks Striker if he can get a word and says it was a competitive match and asks how Striker's feeling then yells "I'm The Tag Team Champions"
-Commercial-
MizTV
Miz welcomes everyone to Miz TV and said last week on Main Event his guest had the audacity to challenge him for his title and introduces Kofi Kingston. Kingston comes out and Miz says Kingston must be nervous because he hasn't been able to string 3 words in a sentence but it's okay Miz will carry him. Kingston said it looks like Miz had to be carried out Wednesday and says he's been here 5 years and been in meaningless tag team and playing second fiddle. Kingston will always be the guy who puts smiles on people's faces while Miz will be the guy people will never forget. Kingston says he's right maybe he needs to add some more memorable moments like this Wednesday when he beats Miz for the intercontinental title and it'll be more than memorable. It will be must-see. And Miz forced Kingston to step it up so Kingston figures he'll step it up tonight by having a match against Miz and Miz accepts but Kingston will do what he always does. Choke. Miz is the superstar while Kingston is the novelty act. Nobody cares about Kingston and all he is and ever will be is a guy who says boom boom boom and Kingston takes Miz down and unloads with punches.
-Commercial-
Wade Barrett vs Sheamus
Barrett and Sheamus lock up. Waistlock by Barrett but drop toehold by Sheamus and an armbar but Barrett with a straight right hand. Irish whip and a hip toss blocked by Sheamus and Sheamus hits a clothlesline going for The Fiery Red Hand but Barrett counters with a punch. Barrett back in with mounted punches on Sheamus. Abdominal Stretch and dropped on his back by Barrett. Sheamus back up with the rolling senton sending Barrett to the outside and the battering ram from the apron and out comes Big Show
-Commercial-
Big Show taking a seat at the top of the ramp. Sheamus beating Barrett down and Sheamus outside whipping Barrett into the stairs. High knee by Sheamus and Barrett with a kick sending Sheamus to the outside. Barrett back on the attack as Sheamus slides back into the ring. Knee to Sheamus. And Barrett with a club across Sheamus' chest and knee strikes in the ropes. Barrett with the big boot to the head. Barrett rams Sheamus' head into the announce table sending him back into the ring. Modified camel clutch by Barrett and Sheamus fighting to his feet. Irish Curse backbreaker to Barrett. Sheamus unloading on Barrett. The shoulderblocks in the corner and running high knee. Running powerslam by Sheamus. Sheamus pulling Barrett back against the ropes landing the Fiery Red Hand. Suplex to Barrett. Irish whip by Barrett sternum first and clothesline by Barrett off the ropes with the elbow to the heart. Barrett looking for The Wasteland countered by Sheamus who misses with The Brogue Kick. Sidewalk slam by Barrett. Sheamus to the top, catches Barrett, locking the Cloverleaf on as Show makes his way down the ramp. Sheamus turns around setting up for White Noise, elbow by Barrett as Show pulls the ropes down sending Sheamus crasing to the floor.
The winner of the match by DQ: Wade Barrett
Post Match: Sheamus back in. Brogue Kick to Barrett and clothesline to Show
-Commercial-
Backstage: McMahon wants to know the prognosis on Cena's condition and Cena says since when has McMahon cared about doctors. If a doctor said McMahon shouldn't go out there he'd still go out there because that's where he belongs
Eve vs Layla
Eve and Layla lock up and side headlock takedown by Eve. Armbar by Eve and Layla with kicks countering with a wristlock and Eve sends Layla crashing to the outside. Eve to the outside tossing Layla back in. Snapmare by Eve and kick to the face. Eve with a neckscissors on Layla holding her arm in place. Eve with the knee on the back of the neck and Layla with an elbow. Layla with the straight kick and a clothesline to Eve. Crossbody off the ropes by Layla and Eve backs Layla into the corner running into a boot. Layla on the second rope and Eve kicks Layla in the leg and Eve covers her for the three count but Layla gets her foot on the bottom rope.
The winner of the match: Eve
Backstage: Kane asked if Daniel Bryan saw what he did to Matt Strker and Bryan said no he was busy thinking about Kane laughing at him after losing to Big Show. They get into a Yes-No argument. Bryan then says if Kane thought it was so funny that Bryan got chokeslammed then how would Kane feel about facing Big Show next week
McMahon is with Ryback and thanks him for last week and people are saying Ryback is cold blooded, heartless and unstoppable and he'd run through a brick wall and wants to know what Ryback says. Ryback looks at McMahon and says "Feed Me Punk"
-Commercial-
The Three Man Band show up at a local club and get ready to perform but security tells them to leave.
Primo & Epico vs Team Rhodes Scholars
Primo with a dropkick to Rhodes. Epico gets the tag and dropkick of his own. Tag to Primo and suplex followed by Primo with a springboard legdrop. Tag to Sandow and Sandow with shoulderblocks in the corner. Snapmare and chinlock on Primo. Tag to Cody and a knee to Primo. Right hand and tag to Sandow. Neckbreaker and drops the Elbow of Disdain. Snapmare and tag to Rhodes. Primo unloads with left hands and Rhodes with shoulderblocks in the corner tags to Sandow and Primo fighting back but drop toehold grapevining the leg as he tags Rhodes with a headlock and punch. Clothesline to Primo. Epico gets the tag and clothesline, dropkick and series of back suplexes to Sandow. Crossbody by Epico but misses its mark. Sandow with The Terminus and cover for the three count
The winners of the match: Team Rhodes Scholars
-Commercial-
Kingston unloading on Miz with kicks and punches. Miz with the clothesline. Irish whip into the corner and the big clothesline by Miz. Miz up to the top, double sledge and a chinlock on Kingston. Miz DDT off the knee into a neckbreaker. Kingston turns the tables with a back suplex on Miz and Kingston with a series of clotheslines setting up for the boom drop but Miz rolls out of the way. Suplex, countered into the SCF but Kingston fights out of it. Trouble In Paradise and Kingston covers Miz for the three count
The winner of the match: Kofi Kingston
-Commercial-
By Rulez MNR.2012.10.15.720p.hdtv Pt1 (1)
door drmasti5050
By Rulez MNR.2012.10.15.720p.hdtv Pt1 (2)
door drmasti5050
By Rulez MNR.2012.10.15.720p.hdtv Pt1 (3)
door drmasti5050
By Rulez MNR.2012.10.15.720p.hdtv Pt1 (4)
door drmasti5050
By Rulez MNR.2012.10.15.720p.hdtv Pt1 (5)
door drmasti5050
16-10-2012 om 14:30 geschreven door jefken
0 1 2 3 4 5 - Gemiddelde waardering: 0/5 - (0 Stemmen)

What Led To Harley Race Punching Vader
What Led To Harley Race Punching Vader


As reported Saturday, WWE Hall of Famer Harley Race and his former protégé in World Championship Wrestling, Vader, engaged in a physical altercation at that day's "Legends of the Ring" convention in Monroe, New Jersey. According to Rob Feinstein, who witnessed the scuffle, tensions escalated after Race voiced his disapproval with Vader behaving belligerent toward fans.

Feinstein wrote on Facebook, "Vader was in a foul mood the entire day which is typical of him. He started to talk nasty to a few fans and Race did not approve. Race told Vader not to disrespect the fans as they are paying to see them. Vader made a smart ass comment which pissed Harley off. Harley who is crippled now struck Vader in the head with a punch. Vader when to strike back but instead hit a promoter who was standing near by. The promoter from what I told had to get a ice pack and Vader walked out of the room. That was basically how it went down and I am shocked that Vader would do that in front of the fans. I was waiting for Orndorff to do a run in."

16-10-2012 om 14:19 geschreven door jefken
0 1 2 3 4 5 - Gemiddelde waardering: 1/5 - (2 Stemmen)

15-10-2012
*RUMOR* Former TNA Knockout Re-Signs With The Company?
*RUMOR* Former TNA Knockout Re-Signs With The Company?
According to
Gerweck.net
, former TNA Knockout Velvet Sky is once again under contract to TNA. The stumbling block for anyone associated with TNA getting hired by WWE is the unsettled TNA vs. WWE lawsuit. Until the lawsuit is resolved, WWE isn't hiring anyone formerly of TNA.
15-10-2012 om 22:22 geschreven door jefken
0 1 2 3 4 5 - Gemiddelde waardering: 2/5 - (6 Stemmen)

Uitslagen Bound For Glory
Uitslagen Bound For Glory
TNA X-Division champ Zema Ion vs. Rob Van Dam
The crowd was super hot for Van Dam, chanting for him. The building looked pretty damn full too.
RVD and Ion each went for waistlock takedowns but reversed each other. Ion was tossed to the mat and argued with the referee. Van Dan nailed several kicks, sending him to the floor. He teased a dive but Ion scampered away. The crowd began chanting for Ion again.
When he returned to the ring, Ion locked on a side headlock but was shot into the ropes. Van Dam split as he dropped down and Ion ran over, then caught him with a kick. Ion nailed a nice spinning leap off the ropes into a leg lariat for a two count. He mocked RVD's mannerisms on the ropes, so Rob crotched him on the ropes and nailed the Ryder Kick off the top rope. Ion went to the floor. Ion returned to the apron and shoulderblocked RVD several times. He came off the ropes with a spiked DDT and scored a pair of two counts. Van Dam fought back and went to the top but was shoved off the top into a guard rail. Ion hit a tope con hilo to the outside on RVD.
Ion tossed Van Dam back into the ring and scored several near falls. Ion choked him against the ropes. He worked over Van Dam's back in the corner, then nailed several chops. Van Dam reversed a whip into the corner and went for a monkey flip but Ion dropped down and smashed RVD into the buckles. Ion came off with a nice looking missile dropkick for a two count.
Ion grabbed an abdominal stretch in the center of the ring. RVD escaped and battled back and forth with shots. Van Dam sent Ion into the air and dropkicked him in the chest as he came down. RVD nailed Rolling Thunder and the Five Star Frog Splash.
Your winner and new X-Division champion Rob Van Dam!
TNA TV champion Samoa Joe vs. Magnus
Fans were doing the "Joe is gonna kill you" chants.
They had some feeling out early on. Joe sent him into the corner for a back splash and an enziguiri. Joe drilled him with a series of right hands, which the referee admonished him for. That allowed Magnus to nail him unaware. Joe cut him off with a chop but Magnus caught him with a clothesline as he rebounded off the ropes.
Magnus choked Joe against the ropes and drilled him with a running elbow to the back for a two count. He worked over Joe until Joe cut him off. Joe nailed a back senton splash for a two count. Out of nowhere, Magnus caught him with a snap powerslam for a two count. Magnus was caught and powerbombed, then turned into an STF. Magnus tried to crawl towards the ropes. He almost made it, so Joe grabbed his arms and turned it into a double arm submission. Magnus finally scampered and used his leg to drape the ropes.
Joe placed him on the top for the muscle buster. Magnus nailed him but Joe returned. Magnus knocked him to the apron but Magnus caught him with a leaping knee to knock him off the buckles to the mat. He came off with a flying elbow but Joe kicked up at the last second. Magnus argued with the referee on that one. Joe began psyching himself up. Joe went for the choke but Magnus turned it into a pinfall combination for a two count. Joe went for the choke again but Magnus dropped down with a jawbuster. Magnus went for a figure four but Joe grabbed him in the choke and choked him out.
Your winner and still TNA TV champion, Samoa Joe!
Bobby Roode vs. James Storm with King Mo as the special enforcer - Street Fight
They had a faceoff and then began brawling back and forth. Storm hit a running forearm and began beating Roode from pillar to post, as the cliché goes. He backdropped Roode and then pulled him to the outside, kicking him in the face as his head was extended over the apron.Storm slammed Roode into the apron. They battled on the floor. Roode argued with a fan and was nailed by Storm. Storm attempted the Eye of the Storm through the announcer's table but Roode slipped out and catapulted Storm into the ringpost. Storm was busted open.
Roode tossed some weapons into the ring, which got a pop. He drilled Storm in the gut with a chair and then slammed it over his back. The crowd chanted for tables. Roode pulled out a kendo stick as Storm returned to the ring. Roode wedged a chair in the corner, allowing Storm to grab the stick and beat Roode with it twice.Storm placed a trash can between the legs and drilled the can into Roode's nether-regions. That elicited a "TNA" chant. Roode tossed Storm outside on the ramp but Storm recovered and DDT'd Roode on the steel ramp. Roode was now busted open. That spot. ouch. Storm was given a crutch by a fan and nailed Roode with it. They beat each other over the head with trash can lids. Storm drilled Roode with a trash can. The crowd chanted it was awesome.
Storm charged down the ramp at Roode, who caught him with a spinebuster on the ramp. Jesus, these guys are just killing each other. They battled around ringside and back to the announcer's table. Storm slammed Roode into it and placed him atop the glass or plexiboard table. He teased a suplex off but Roode fought out. They battled back and forth and Roode speared him off the table onto another table used by production right next to them. The crowd chanted "Holy sh**." Roode returned to the ring and covered Storm for a two count. Roode was pissed and grabbed the referee. King Mo rolled in to defend the ref. Roode shoved him. Mo shoved him backwards into Storm, who was recovering and nailed the Backstabber. Storm nailed the Last Call but Roode kicked out at the last second. That was great timing.
Roode sent Storm into the chair in the corner and rolled him up for a two count. Roode was increasingly frustrated by his inability to beat Storm. Roode placed Storm, who was bleeding heavily now, on the top rope and beat him with a series of right hands. Roode went under the ring and retrieved another steel chair. He drilled Storm across the back and shoulder. Roode poured thumbtacks across the mat. Really?????
Roode went for a superplex but Storm fought him off and Roode took the bump backfirst into the tacks. That is nuts. Storm hit a flying elbow onto Roode and the tacks. Equally freaking nuts! Roode kicked up at two, even after all that.
Roode had tacks embedded in his arm and up and down his back. He went to the outside for a six pack of beer bottles. He went to nail Storm with one but was low blowed (legal due to the stips). Storm grabbed a beer, drank it and smashed a bottle over Roode's head. Storm pulled an "out of it" Roode to his feet, then nailed the Last Call superkick. Roode took ANOTHER bump into the tacks and was pinned.
Your winner, James Storm!
Al Snow vs. Joey Ryan
Ryan immediately backed off and didn't want to lock up. Snow got on his hands and knees, offering Ryan the chance to lock up. Ryan went after him amateur wrestling style, but Snow reversed and chased him into the corner. Ryan stuck himself half out of the ropes to stop Snow. Snow snapped Ryan down after grabbing his leg and slapped Ryan. That pissed off Ryan but he ran into a knee to the gut and was smashed into the buckles. Ryan reversed but was nailed again. Ryan was mad and ran into a back elbow. Snow slammed Ryan down. Lots of "We want head" chants.
SSnow dropped an elbow on Ryan and used a headlock takedown., Ryan tried to turn it into a head scissors but Snow reversed that and grabbed a side headlock on the mat. Nice reversals. Ryan cut off Snow and drilled Snow with a running knee. He followed up with several more knees and suplexed Snow over for a one count. Ryan used his leg to smother Snow with a boot in the corner and drilled him with a right hand. Snow was sent into the corner. Ryan measured and drilled him with a right hand. He whipped Snow again but Al caught himself and drill Ryan with a clothesline and a backdrop.
Snow grabbed Ryan for a series of headbutts and grabbed him by the chest hair. Snow nailed the Snowplow but Ryan kicked up. Snow was surprised by that. Snow went under the ring and retrieved Head. Big pop for that. He went to nail Ryan with it but the referee grabbed it. Ryan sent Snow into the referee. Ryan nailed Snow and dropkicked him out of the ring. He kissed Head on the lips and missed a sliding kick. Snow trapped him in the ring skirt and worked him over. He went to grab Head when Matt Morgan hopped the rail and hit the Carbon Footprint.
Ryan covered Snow and scored the pin. Ryan earns a TNA contract.
Your winner, Joey Ryan!
TNA Tag Team champions Kazarian & Christopher Daniels vs. Kurt Angle & AJ Styles vs. Chavo Guerrero Jr. & Hernandez
The champions let Guerrero and Styles start the bout. They did some nice back and forth wrestling early. Styles maneuvered Guerrero to his corner and tagged in Angle.
Angle worked over Guerrero in the corner with chops and stomps. Guerrero, who had his shoulder taped, was slammed by Angle. Daniels tagged in when Angle wasn't looking. He was sent into the corner and Styles tagged himself in. Guerrero nailed Styles with a suplex and tagged in Hernandez. Hernandez locked in a bear hug, then nailed an overhead belly to belly suplex. He slammed Styles. Guerrero hit a slingshot senton on Styles. Hernandez slammed him own partner on Styles, then hit a diving splash for a two count.
Kazarian tagged himself in and worked over Styles. Styles nailed a dropkick and tagged Angle in. Angle nailed a back suplex for a two count. Guerrero tagged himself in and nailed Kazarian with a series of uppercuts and kicks to Kazarian in the corner. Hernandez and Guerrero worked over Kazarian. Hernandez used an over the shoulder backbreaker on Kaz, dropping down. Guerrero covered him for a two count. Daniels and Styles tagged in and Styles nailed a series of kicks to the best. Daniels cut him off but was nailed with a head scissors takedown. Styles missed a leaping splash in the corner and was nailed from the outside with a clothesline from Kazarian. The champions scored with a series of moves for a few near falls. Daniels worked over Styles in the corner with kicks and tagged Kazarian in to trounce him some more. Kazarian covered Styles but Guerrero kicked them to break up the pinfall.
Kazarian locked on a sitting full nelson. Styles fought out and was nailed with a monkey flip. Styles landed on his feet, backed off from being hit by Guerrero's team and nailed the Pele Kick on Kaz. He made the hot tag and Angle cleaned house on everyone before hitting a pair of German suplexes on Kazarian. Daniels came in with a sunset flip but Angle turned it into an anklelock. The champions worked over Angle, which set off a series of insane moves and dives. Daniels hit an Arabian Press to the outside on Angle. Hernandez nailed his insane dive to the outside. Kazarian leapt off the top onto Hernandez, outside on the apron and nailed a rana to the floor. Kazarian came down in an insanely sick bump on his shoulder and side. I thought he was dead. Styles was going for the springboard forearm but changed his mind and hit a double springboard 450 to everyone on the floor. Awesome.
Back in the ring, Guerrero nailed the Three Amigos and placed him on the top. Hernandez went for the Border Toss but Styles tagged in. He and Styles worked over Hernandez. Guerrero tossed Angle to the floor. Guerrero was nailed by Styles. Kazarian nailed a F5 on Styles. Daniels hit the BME but Styles kicked up. Guerrero returned and nailed Daniels. Kazarian went after him but was knocked to the floor. Guerrero dove off the top to the floor on Kazarian. Daniels went for Angel's Wings but Styles escaped and nailed the inverted DDT. He set up for the Styles Clash but Hernandez tagged himself in. He nailed Daniels with the Border Toss and Guerrero came off the top with the frog splash. Hernandez covered Daniels for the pin as Kazarian tried to break it up but was too late.
Your winners and new TNA Tag Team champions, Hernandez and Chavo Guerrero!
TNA Knockouts champion Brooke Tessmacher vs. Tara
They showed the cast of the TNA British Bootcamp reality series at ringside. They went face to face and then began battling back and forth with punches and forearms. Tessmacher went for a double leg takedown and rolled through with a two count. They went back and forth with near falls. Tessmacher hit a spinning headscissor to the outside on Tara. Tessmacher slid out and chased her around the ring. Tara hid behind referee Taryn to protect herself and nailed Tessmacher, kicking her to the outside. She slammed Tessmacher face-first on the apron several times.
Tara punted her in the ring and then lifted her into the air, slamming her into the buckles. Tara lifted her onto her shoulders but Tessmachers rolled through with a sunset flip for a near fall. Tara laid her out and rubbed her face in the mat before locking her in a rear chinlock, pulling at her hair for additional momentum. Tara was kicked off of a charge in the corner. Tessmacher went for a spinning head scissors and turned it into a DDT. Both were down and fought to regain their footing. Tara recovered first and began slamming her into the mat. They fought to their feet, going back and forth with shots. Tessmacher nailed a series of clotheslines and hair mares. She drilled Tara down with another leaping clothesline and ascended to the top rope.
Tessmacher nailed a top rope twisting rana into the ring. Tara held onto the ropes to stop Tessmacher's offense and placed her on the top. Tessmacher fought her off and sent her to the mat. Tessmacher went for a flying elbow but missed. Tara nailed the Widow's Peak and scored the win.
Your winner and new TNA Knockout champion, Tara!
Good match. They worked hard and had a decent back and forth match. It's nuts how much Tessmacher has worked to improve in recent months. Tara seemed really motivated here.
Tara said that she bets everyone did this for her but she did it for her sweet Hollywood boyfriend. She said that we've probably seen him on TMZ and said he was bigger than George and Leonardo and Brad Pitt. It was Jesse Godderz from Big Brother, who has been training in OVW.
TNA's Sting & Bully Ray vs. Aces & Eights - No DQ
Sting wore a Bully Ray shirt while Ray was painted up like Sting used to be. Love it.
Aces and Eights came out from a door in the Arena, dragging Joseph Park to ringside. They handcuffed him to the rail. They nailed him after cuffing him. Ray and Sting attacked them and they began brawling around ringside.It appears Aces & Eights are the former Luke Gallows and Mike Knox.
Sting smashed one of them into the broken table from earlier while Ray slammed another into the ring steps. Ray worked over one whole Sting and the other went back and forth. Ray assisted Sting with an elbow off the stairs to the head of the other A&8. Ray then smashed him over the head with a table piece. The crowd chanted for tables, while Ray played up. Ray whipped one into the stairs. Sting went for the Stinger Splash against the guard rail but the other A&8 pulled his partner away. He worked over Sting and they returned to the ring. It settled into a traditional tag match with Sting getting worked over and kicking up several times. Sting made a comeback and went for the Scorpion Deathlock but was attacked from behind.
Ray rallied Sting with the crowd and got the hot tag. He cleaned house and nailed a neckbreaker on one. He shoulderblocked the other. An Irish whip was reversed and Ray was drilled in the back with a knee. They worked him over but Ray nailed a double clothesline on both and hit a big splash for a two count.Outside, Sting was whipped into the guard rail. Ray worked over a member of Aces. Another member (Wes Brisco?) nailed Ray with a low blow. Outside, Joseph Parks in a fit of strength, broke the handcuffs and was shocked at himself, then attacked the new member. He beat him down and chased him away up the ramp.
The remaining members attacked Sting and Ray Ray saved Sting. They nailed the Doomsday Device on one of the members. They each nailed splashes in the corner on the other one. They did the :"Get The Tables" spot. Ray got the table and set it up. Sting was dragged out of the ring when another members, completely disguised (Devon?) hit a chokeslam through a table on Ray, who was then pinned.
Your winners, Aces & Eights, who now have full TNA access.
TNA champion Austin Aries vs. Jeff Hardy
New Hardy theme song. Aries is playing full fledged heel.
They did some back and forth wrestling early. They faced off. There were a lot of chants for Aries early. Hardy backed Aries into the corner as they locked up and Aries shoved him. Hardy drilled him with a kick to the gut and nailed him with several shots across the back. Hardy rolled up Aries for a two count. Aries came back with a side headlock takedown. They went back and forth with near falls. Hardy locked in head scissors to wear down Aries. Aries bridged out into a head stand and escaped. He went for a dropkick out of it but Hardy rolled out of the way. Hardy kicked him and stomped the hell out of Aries. The pro-Aries fans hated that.
Hardy nailed a shoulderblock and a sunset flip but Aries rolled through and dropkicked Hardy in the mush. Aries used his boot to smother Hardy and drilled him across the chest. Hardy made a comeback and nailed a big suplex for a two count. Aries rolled to outside. Hardy nailed a double sledge to the floor.
Hardy tossed Aries into the ring steps with Aries taking this forward flip bump into them. Jeff hit Air Hardy against the guard rail. Aries cut him off when they returned to the ring and Aries scored several near falls. Aries drilled him with knees to the back and an elbow for a two count. Aries worked over Hardy and tied him up on the mat. Hardy finally broke free with a face first suplex. Hardy nailed a series of right hands but Aries cut him off and nailed a corkscrew splash after slingshotting himself into the ring. Dueling chants. There have been so many pro-Aries chants that the announcers are acknowledging it.
Aries went for the Last Chancery but Hardy grabbed his legs to prevent it. Hardy kicked him off and nailed a forward flip powerbomb. The crowd chanted "TNA." Haven't seen that spot in a long time.
Hardy nailed a series of rights and had Aries on the run. Hardy nailed a flying forearm and whipped Aries into the corner. Aries kicked him off but Hardy caught him charging out. Hardy nailed a legdrop and a dropkick for a two count. Hardy used a head scissor to send Aries to the floor. He went for a slingshot dive that took forever for Aries to get into position for and missed, possibly because Aries was playing opossum. Aries then drilled him with a heat seeking dive to the outside. Yep, Opossum.
Hardy pulled himself up and Aries nailed another, this time a high cross bodyblock through the ropes. Aries worked over Hardy in the ring and tossed him to the ramp outside. Aries went for a brainbuster but Hardy landed on his feet. He went for the Twist of Fate but was shoved hard into the ring ropes and was clotheslined. Aries nailed a neckbreaker on the outside with the story being Hardy hit the ramp's edge as well as the ring apron. Aries nailed a missile dropkick into the ring and then went for a dropkick in the corner but Hardy kicked him off. Hardy and Aries battled back and forth. Aries went for the discus forearm but was kicked and nailed with the Twist of Fate for a two count. Good stuff.
Hardy went to to the top but was crotched. Aries ascended to the top and hit a top rope jumping super-rana into the ring. That looked awesome. Aries nailed a hard running dropkick in the corner and a brainbuster but Hardy kicked out. Aries laid there stunned on the mat that someone kicked out of his finisher. Aries went for a double stomp off the top but missed. Hardy nailed a stunner out of the corner and a Twist of Fate. Hardy went to the top and nailed the swanton, scoring the pin.
Your winner and new TNA champion, Jeff Hardy!
source
By Rulez hd Pt1
door drmasti5050
By Rulez hd Pt2
door drmasti5050
By Rulez hd Pt3
door drmasti5050
By Rulez hd Pt4
door drmasti5050
By Rulez hd Pt5
door drmasti5050
By Rulez hd Pt6
door drmasti5050
By Rulez hd Pt7
door drmasti5050
By Rulez hd Pt8
door drmasti5050
15-10-2012 om 16:25 geschreven door jefken
0 1 2 3 4 5 - Gemiddelde waardering: 0/5 - (0 Stemmen)


| | |
| --- | --- |
| | |
Over mijzelf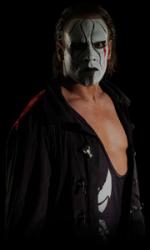 Ik ben
Boon Kenneth
, en gebruik soms ook wel de schuilnaam
Sting
.
Ik ben een man en woon in
Dworp
(Belgie) en mijn beroep is .
Ik ben geboren op 05/06/1989 en ben nu dus
30 jaar
jong.
Mijn hobby's zijn: Worstelen en films.
Gastenboek
Druk op onderstaande knop om een berichtje achter te laten in mijn gastenboek
E-mail mij
Druk op onderstaande knop om mij te e-mailen.