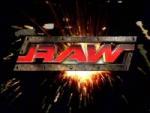 Kelly Kelly def. other Divas in a Diva Halloween Battle Royal
Cody Rhodes & Hardcore Holly def. Charlie Haas & Shelton Benjamin
Lance Cade def. Paul London
Hornswoggle def. Jonathan Coachman
DH Smith & Jeff Hardy def. Carlito & Mr. Kennedy
Randy Orton & Umaga def. Triple H (disqualification)


Results:
Halloween Horror
By Greg Adkins
October 29, 2007PHILADELPHIA – The Glamazon kicked off Halloween early this year. Two nights before the chilling celebration, Beth Phoenix continued to haunt the WWE Divas roster like a demon that refuses to be exorcised.
After watching Kelly Kelly fend off other costume-clad beauties from ECW, SmackDown and Raw to win the Divas Halloween Battle Royal, Phoenix howled into the Wachovia Center to greet her. Dressed in a gangster outfit, Kelly Kelly looked like a deer in the klieg lights when she saw Phoenix approach. Appropriate since witnessing the senseless carnage that ensued was almost like watching Bambi get flattened by a steamroller.
Kelly tried to get away, but Jillian and Melina threw her back into the ring into the waiting arms of the Glamazon. The sweet, innocent ECW Diva withered under the overwhelming size and strength advantage of the reigning Women's Champion, who effortlessly hoisted her latest victim skyward and slammed her to the mat with a cringe-worthy thud.
With former Women's Champion Candice Michelle out for 6 to 8 weeks due to a cracked clavicle suffered during a match against Phoenix last Monday night, is there any Diva out there who stands a ghost of a chance against Beth Phoenix?

In other action on Raw:

Rhodes Warrior
Persistence pays. Just ask Cody Rhodes. Last week, after he pinned Shelton Benjamin, Charlie Haas, the other half of the Self-Proclaimed World's Greatest Tag Team, darted into the ring to exact a measure of revenge. But none of the three could have anticipated what happened next: Rhodes' rival, Hardcore Holly, came to his aid.
This week, Rhodes & Holly teamed up against Benjamin & Haas in a Tag Team Match. While Holly obviously feels Rhodes has a lot more to prove, the Hardcore veteran's guarded façade has begun to show fissures. His grudging respect showed on Monday night as Rhodes earned the team the victory.

Scottish Invasion
The Highlanders are a couple of Scots always eager to get their kilts wrinkled. The pair proved it again this week when Rory and Robbie stormed the ring after a singles match between rivals Paul London and Lance Cade. After World Tag Team Champion Cade pinned London, the cousins McAllister proceeded to lay out both London & Kendrick. The unprovoked incident is only the latest stunt in the Highlanders' quest to gain respect and prove they're deserving of a chance at the title.

Mr. Smith Goes... Off
Continuing to make a name for himself, DH Smith proved Monday night that while he may be a rookie, he's no stranger to the ways of the ring.
Smith proved his mettle as he and Intercontinental Champion Jeff Hardy teamed up to tackle the challenge of Carlito & Mr. Kennedy. While Carlito and Mr. Kennedy orchestrated a vicious assault on Smith's left leg, the Canadian held his own. Eventually, Smith handed the reins to Hardy, who was able to capitalize on his worn down opponents and nail Carlito with a Swanton Bomb for the win.
Stone Cold Imposter
Santino Marella continues to press his luck. This week, the former Intercontinental Champion slapped on a bald cap and imitated Stone Cold, declaring that it should have been Marella who starred in The Condemned. To top off his dismal performance, Marella butchered some of Stone Cold's trademark slogans and choked down a cold beer. But the laugh turned out to be on Santino as Maria told him some news about The Texas Rattlesnake. Story | WATCH

Small Setback
Jonathan Coachman just can't catch a break — not that he deserves one. Mr. McMahon, a longtime advocate of "tough love," had a heart-to-heart talk with his illegitimate son, Hornswoggle, and told him he had to learn to hate to gain respect. Hornswoggle took that advice into his match with Coachman, but he also received a few assists from surprise special guest referee Mick Foley. Story | WATCH

Darkest before the Shawn
After Triple H turned away the Samoan Bulldozer the night before in a Street Fight Match at Cyber Sunday, Mr. McMahon was desperate to toss more ammunition in the path of The Game. With that in mind, the Chairman arranged a Handicap Match pitting Triple H against both Umaga & WWE Champion Randy Orton. But the Chairman didn't expect The Cerebral Assassin to get help from a longtime friend. Story | WATCH

30-10-2007 om 23:00 geschreven door jefken
0 1 2 3 4 5 - Gemiddelde waardering: 0/5 - (0 Stemmen)