Judges Scientific plc (formerly Judges Capital) is a United Kingdom-based company engaged in the designing, manufacturing and sale of scientific instruments. The Company operates in two segments: the Materials Sciences group and the Vacuum group. The Materials Sciences group supplies measurement equipment across both public and private sectors. The Vacuum group designs and manufactures instruments to prepare samples for examination in electron microscopes and to create motion, heating and cooling within ultra high vacuum chambers.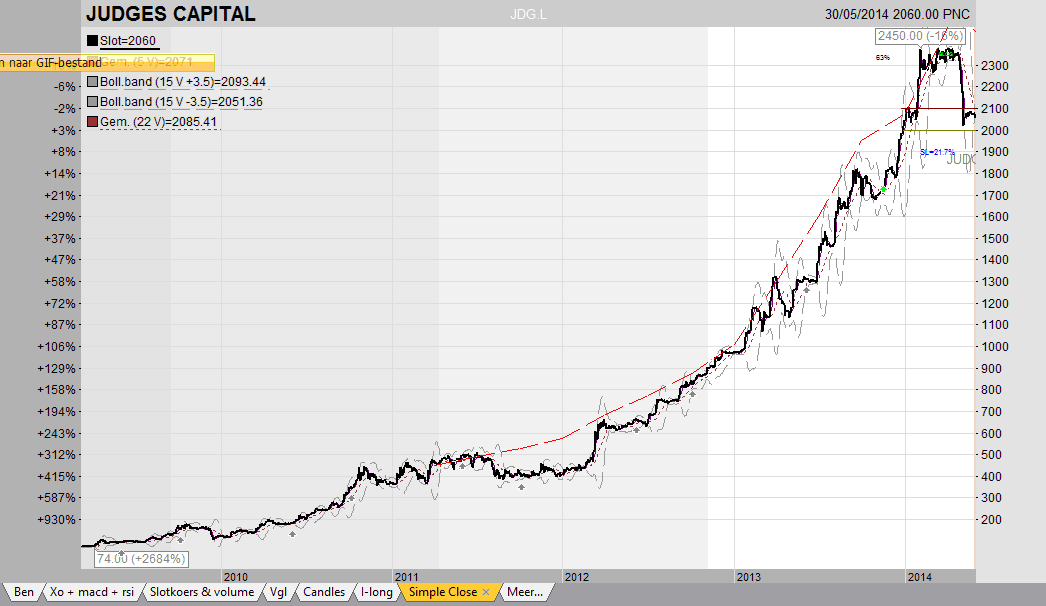 The stock is a TOP-performer, share prices were rising with 85% on average, year after year.
Estimated value is £24.50, an 18% upward potential.
We will consider to buy the stock when it breaks out of the actual consolidation period.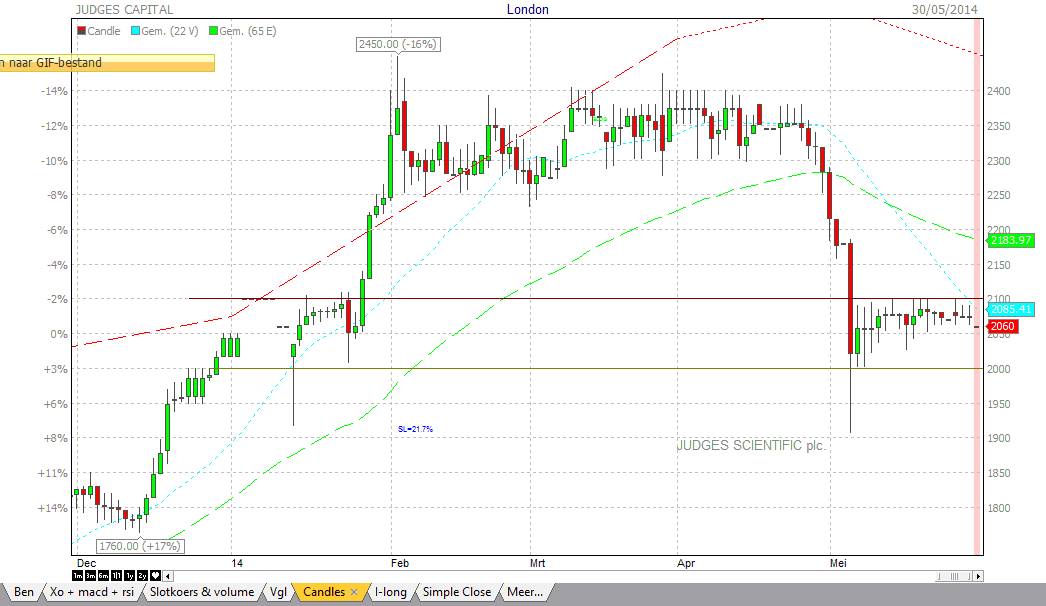 The company issues 6,500 new Ordinary Shares of 0.05 pounds each in company. Pursuant to the exercise of options under Company's approved share option scheme. Application has been made for new ordinary shares to be admitted to AIM and dealings are expected to commence on May 30.
The share's price which was moving sideways for quite some time, might be ready to jump shortly.

Judges Scientific plc recommends final dividend of 13.4p per share, a 34% increase against the 2012 dividend. Dividend to be paid on July 4 to shareholders on the register on June 6. Shares will go ex-dividend on June 4.
30-05-2014 om 12:54 geschreven door wivado