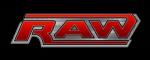 WWE Raw Results - 1/21/13
Posted by Steve Carrier on 01/21/2013 at 07:30 PM
- Tonight's WWE RAW opens up with a video for Martin Luther King Jr. Day.
- RAW opens with Vickie Guerrero and Paul Heyman coming to the ring. Vickie talks about how she wants us to be entertained on her show. Vickie brings up The Rock and Heyman chimes in as the crowd boos.
Heyman says he's out here as a show of unity with Vickie. Heyman says one man defamed his character and Vickie's character last week - The Rock. Heyman calls Vickie the sexiest General Manager in WWE history. Vickie shows us footage from Rock Concert last week where Rock ripped Heyman. Heyman shows us footage of Rock ripping on Vickie last week.
Vickie says if Rock enters the arena tonight, he will be arrested by San Jose Police. A crew member informs Vickie that Rock is here now and she laughs. Vickie says she has a camera outside and Rock was just informed he can't enter. We go outside and Rock is pacing back and forth in front of some gimmicked police officers. Rock says of course this is what Vickie does, screws the people. Rock rips Vickie and says he knows the police have a job to do but there's not an entity on this planet that will stop The Rock from getting in the middle of the People's ring and electrifying. One guy speaks up and says they will have no choice but to arrest him. Rock says Heyman is a lot like Manti Te'o because he has a fake nut sac. Rock keeps ripping on Heyman. Rock says Vickie must have her head up her ass if she thinks she can keep him out. Rock tells the police that he's relentless. Rock says there's no way, he means no way, that he won't get in the middle of the ring and electrify tonight. Rock says it's not a matter of if, it's when. We go back to the ring and Vickie is throwing a fit. Vickie mocks Rock with an, "if you smell what The Vick is cooking..."
- Michael Cole and Jerry Lawler plug tonight's Beat the Clock Challenge with Wade Barrett, Antonio Cesaro, The Miz, Randy Orton, Dolph Ziggler and Sheamus. The winner gets to pick his spot in the Royal Rumble. Orton vs. Cesaro is up next after commercial.
Beat the Clock Challenge Match: Randy Orton vs. Antonio Cesaro
Back from the break and WWE United States Champion Antonio Cesaro is in the ring. Randy Orton is out next. The bell rings and they go at it. Orton with an early 2 count. Orton goes for another cover and applies a headlock. Cesaro takes Orton down for a pin attempt of his own. And another. Orton fights out but Cesaro drops him again for another 2 count. Cesaro with uppercuts and a headlock. Orton connects with a Thesz Press for a 2 count. Orton with right hands now. Orton with a kick and a knee. Cesaro blocks a suplex and rolls Orton up for 2. Orton comes right back with a dropkick and a 2 count.
Cesaro goes to the floor but Orton follows and works him over. Orton brings it back in for a 2 count. We go back to commercial.

Back from the break and Cesaro is taking Orton up to the top. Orton fights him off but Cesaro shoves Orton off and out to the floor. Cesaro brings Orton back in the ring for another 2 count. Cesaro with a gutwrench and another pin attempt. Cesaro with another pin attempt and a chinlock. Cesaro with another slam and pin attempt. Cesaro stomps Orton's gut and covers again. More back and forth. Orton comes back with clotheslines and a powerslam. Orton takes Cesaro to the apron for the draping DDT but Cesaro counters and rolls Orton up for 2. Cesaro with a big uppercut in mid-air for another close 2 count. Cesaro with another hold before throwing Orton into the ring post. Cesaro goes to the floor and brings Orton back in. Orton catches Cesaro with a RKO as he comes in, for the win at 11 minutes and 36 seconds.
Winner: Randy Orton
- Cole talks about the Hall of Fame and we get the Mick Foley induction video.
- We get the latest promo from The Shield's Roman Reigns, Seth Rollins and Dean Ambrose where they had a message for Sheamus, Randy Orton, The Miz, Kane, Daniel Bryan and Ryback. They say they're just getting started.
Big Show vs. Zack Ryder
Back from the break and out comes Big Show to the ring. Zack Ryder is out next. As the match starts, Brad Maddox sneaks in and joins commentary. Show punishes Ryder and lays him out with a knockout punch for the squash win.

Winner: Big Show
- Brad Maddox leaves commentary and says he has other job offers. It was announced that Show vs. Alberto Del Rio at Royal Rumble will be another Last Man Standing match. Show puts his foot on Ryder and counts to 10, saying this is a preview of what will happen on Sunday. Show ends up yelling at the fans and storming off to the back.

- Ryback vs. 3MB is up next. Back to commercial.
- Heyman is backstage on the phone with someone, telling them there is no way The Rock will get into the business. Brad Maddox comes in with his camera man. Maddox says like Heyman, there's nothing he wouldn't do to keep his dreams alive. Heyman admires his ambition and respects his dedication. Heyman shakes his hand and says he will make Maddox famous. Heyman poses with Maddox and gets back to his phone call.

Heath Slater vs. Ryback
We go to the ring and Heath Slater, Jinder Mahal and Drew McIntyre are in the ring. Out comes Ryback to a pop.
Slater gets some offense early but Ryback runs over him. Ryback with a spinebuster and the Meathook Clothesline. McIntyre gets involved but gets knocked down. Same with Mahal. Ryback tosses Mahal into McIntyre and they fall off the apron. Ryback hits Shellshocked on Slater for the quick win.

Winner: Ryback
- Ryback takes the mic and says damn, his job is fun. Ryback says Sunday is his first Rumble match - a match he was made for and will thrive in. Ryback says it is the match that will lead him to the main event of WrestleMania. Ryback starts a "feed me more" chant and that's it.
- The Rock is backstage with the same police officers from earlier. Rock is trying to talk them into letting him in the building. Rock says they are here to protect and serve the people. He says it's always been about the people. Rock gets the fans to chant his name inside the building. One of the officers says his wife and kid are in the crowd. He says he still has his ticket. Vickie Guerrero appears and tells the police to arrest Rock. They say he's not breaking any laws so they can't arrest him. Vickie says she will have them suspended if they don't do what she says. Vickie says while Rock is outside, Punk is inside and he's about to address the people. Vickie says she will lift the ban if Rock wants to apologize to her. Rock says there's two problems with that - one, he's going to get in the ring on his terms and two, biotch - she still looks horrible tonight. Vickie storms off. Rock tells the officers he has an idea and we go to commercial.
- RAW Roulette is announced for next Monday's RAW from Las Vegas.
- Back from the break and out comes WWE Champion CM Punk to the ring with Paul Heyman.
Punk talks about what the WWE Title meant to him and the match with The Rock at the Royal Rumble. Punk says he will not allow The Rock to walk out as the champion. Punk says you can call Rock what you want but you will not be able to call him champion. Punk says he has earned the right to be the man. Punk tells Rock to enjoy everything for the next six days. Punk says he realized a long time ago that the people do not matter. Punk says only the WWE Title matters.
- Still to come tonight, John Cena will address the WWE Universe. We go back to commercial.
Beat the Clock Challenge Match: Dolph Ziggler vs. The Miz
Back from the break and out comes Dolph Ziggler, AJ Lee and Big E Langston. The time to beat is 11 minutes and 36 seconds. Out next comes The Miz. We see footage of The Miz and Ric Flair from last week.

Miz strikes quick with a dropkick and several early pin attempts. Ziggler comes back with a roll up of his own for 2. Back and forth and more pin attempt trades. Ziggler dropkicks Miz and covers for 2. Ziggler ends up on the back of The Miz with a sleeper. Miz counters and takes Ziggler down. Miz ends up on the floor and Langston works him over. Ziggler brings it back in the ring for a 2 count. We go to commercial.
Back from the break and Ziggler has Miz down on the mat. More back and forth and pin attempts. Miz with a big kick to the face for another 2 count. Miz beats Ziggler down in the corner until the referee has to pull him off. Miz with a running clothesline before going to the top. Miz comes down with an ax handle and another pin attempt. Ziggler blocks the Skull Crushing Finale and they trade roll ups. Ziggler with a big jumping DDT for 2. Miz with the backbreaker but Ziggler blocks the neckbreaker. Miz counters and applies the Figure Four. AJ gets on the apron and distracts the referee. Langston pulls Ziggler to the ropes and the hold is broken. Miz goes outside and brings Ziggler back in. Miz rolls Ziggler up for 2. Langston goes to hit Miz but just distracts him. Ziggler takes advantage and hits Zig Zag for the win. The new time to beat is 10 minutes and 56 seconds.
Winner: Dolph Ziggler
- Still to come, Kane and Daniel Bryan will have anger management graduation with Dr. Shelby. Back to commercial.
- Back from the break and Dr. Shelby is in the ring with a graduation set up. He says he's so proud of Kane and Daniel Bryan before calling them out to the ring for their graduation ceremony. The WWE Tag Team Champions come out with gowns on.

Shelby talks about how they have came since beginning anger management. Shelby gives them their caps. Shelby has one last exercise and asks them who they think should be valedictorian, who gets to talk about their feelings. Kane says it should be Bryan. Bryan says it should be Kane. They start arguing and yelling. Shelby yells louder and proposes a group hug. They make Cole and Lawler hug. Then Justin Roberts and a crew member. Three guys in the audience then hug. Another couple of guys hug. Shelby has everyone in the arena hug and that's it. Shelby, Kane and Bryan hug and jump around in the ring to end it.
- Still to come, John Cena will address the WWE Universe. Back to commercial.
- Back from the break and we see footage from last week of Kaitlyn winning the WWE Divas Title and Eve Torres quitting.
Alicia Fox vs. Kaitlyn
We go to the ring and Alicia Fox is dancing around. Out next comes WWE Divas Champion Kaitlyn for a non-title match.
Alicia strikes first and takes Kaitlyn to the corner. Kaitlyn turns it around and tosses her to the floor. We see Tamina Snuka watching backstage. Kaitlyn with a baseball slide and then a tackle from the apron. Alicia counters and brings it back in the ring. Alicia tosses Kaitlyn around the ring and works her over. Alicia with a leg scissor and a clothesline for 2. Alicia with a headlock now.

Kaitlyn fights out of a hold and ducks a kick in the corner. Alicia gets hung up and turns around to a spear from Kaitlyn for the win.

Winner: Kaitlyn
- Heyman and Punk are backstage walking. Heyman has arranged a luxury skybox for Punk to watch what's happening next. Heyman says he has a personal message for The Rock... he calls it a Paul-bomb and dedicates it to Punk. They head off to the skybox and we go to commercial.
- Back from the break and Heyman says he is also CM Punk's adviser, friend, advocate. Heyman says tonight he will also act as Punk's interpreter after most of what Punk said earlier went over everyone's head. We see Punk watching from a skybox. Heyman assures us that Rock won't leave Royal Rumble as WWE Champion. Heyman says Vince McMahon is a tyrant and desperate for someone to defeat Punk. Heyman goes on and says just like the people, The Rock is stupid. Rock's music hits and out he comes to a big pop.
Rock thanks the San Jose Police Department for his ticket to RAW. Heyman goes to interrupt and Rock tells him to shut up. Rock calls him Twinkie tits and threatens him, forcing Heyman to get out of the ring. Rock looks up at the skybox where CM Punk is. Rock acknowledges Punk is a badass and says he has earned the right to all himself the best in the world. Rock says that doesn't change the fact that this is Punk's last RAW as WWE Champion. The crowd chants Rock's name. Rock says Punk is obsessed with how Rock entertains the fans. Rock says he will stand before Punk and rip his face off any time. A "boots 2 asses" chant starts up. Rock says just like MLK had a dream, he has one where he will become WWE Champion one more time.
Rock promises to beat Punk on Sunday and says when that's done, everyone will yell about how they are free at last. He ends his promo in typical Rock fashion and goes to the corner to celebrate. the lights go out and when they come back on, The Shield is beating Rock down in the corner. Rock fights back but they beat him down again. They hit the triple powerbomb on The Rock and stand over him together. The Shield exits the ring, leaving Rock laid out. Punk takes the mic and says at the top of the mountain, there's only room for one man. Rock tries to get to his feet as Punk speaks. Punk says when Rock wakes up from that dream, he will realize The Great One wasn't great enough to beat the best in the world. Punk holds up the WWE Title as Rock bleeds from his mouth. We go to commercial.
- Back from the break and we get another video for MLK.
- Cole and Lawler show us what just happened with The Shield and The Rock.
Beat the Clock Challenge Match: Sheamus vs. Wade Barrett
The time to beat for this one is 10 minutes and 56 seconds. Out first comes Sheamus followed by WWE Intercontinental Champion Wade Barrett.
The bell rings and they go at it. Back and forth with a few pin attempts to start the match. Sheamus with a big clothesline out of the corner. Sheamus drops Barrett for another pin attempt. Barrett ends up sending Sheamus to the floor with a clothesline as we go to commercial.
Back from the break and Barrett with a big shot to the gut then a suplex for a 2 count. Sheamus comes back with ax handles and a spear in the corner. Sheamus with a high knee and a clothesline in the corner. Barrett ducks one and gets dumped to the apron. Sheamus with forearm shots to the chest now. Sheamus suplexes Barrett in for a 2 count. Barrett turns it around and goes for a gutwrench but Sheamus counters. Barrett ducks the Brogue Kick and kicks Sheamus in the gut. Barrett with a huge back kick to the jaw for a close 2 count. Barrett goes to the second rope and nails an elbow drop for 2. Barrett puts Sheamus on his shoulders but Sheamus fights out and nails White Noise. Sheamus calls for the Brogue Kick but Ziggler, AJ and Langston run down. AJ hops in the ring and distracts Sheamus. Sheamus turns around to Winds of Change from Barrett but he kicks out at 2. Sheamus hits a Brogue Kick but can't get the pin in before the clock expires. Ziggler celebrates at ringside with Langston and AJ. They head up the ramp as Sheamus looks on angrily from the ring. Ziggler has won the challenge.
- Still to come, Cena will address the fans. Back to commercial.
- Vickie Guerrero is backstage when Ziggler, Langston and AJ walk in bragging. AJ and Ziggler make out in front of Vickie. Ziggler talks about picking his number. Vickie interrupts and says she didn't say which number he gets to pick. Ziggler has to pick between #1 or #2. Vickie laughs and walks off.
- We see what happened earlier with The Shield beating down The Rock.
- Punk and Heyman are backstage walking when Vince McMahon appears. Vince asks them if they think they are clever. Punk says they had nothing to do with what happened to The Rock. Vince says if The Shield gets involved with Punk's match at Royal Rumble, then he will have severe consequences. Vince and Punk argue when Heyman tries to calm them down. Heyman says there is no evidence against Punk. Vince says his consequences are that he will strip Punk of the title. Vince walks off and we go to commercial.
Alberto Del Rio vs. Tensai
We go to the ring and out comes Ricardo Rodriguez to begin Alberto Del Rio's introduction. Out comes the World Heavyweight Champion to a nice reaction. We see Tensai waiting in the ring.
The bell rings and Tensai goes to work on Del Rio. Tensai takes Del Rio to the corner and whips him across the ring. Tensai with a big splash from the second rope. And another for a 2 count. Tensai runs into boots in the corner. Del Rio with a flying head scissors from the corner. Del Rio with a big belly to belly suplex. Del Rio with a kick to the side of the head in the corner. Del Rio hits a moonsault for the easy non-tiel win.
Winner: Alberto Del Rio
- After the match, Del Rio takes the mic and taunts Big Show for their Last Man Standing Match at Royal Rumble. Del Rio has the crowd count to 10 in Spanish. Ricardo leads them in a "si!" chant as Del Rio hits the corners.
- It's announced that Bob Backlund will be going into the WWE Hall of Fame this year.
- Back from the break and out comes John Cena to address the WWE Universe about Sunday's Royal Rumble pay-per-view.
Cena talks for several minutes about Sundays. Cena says it will be all out warfare in the Rumble. Cena promises that he will win the Rumble and goes to celebrate when Sheamus comes out to interrupt. Sheamus says that was a passionate speech but he thinks Cena has it all wrong. Sheamus says he will win it this year like he won last year. Darren Young and Titus O'Neil come out next. They talk when Randy Orton's music hits and he comes out. Orton didn't come to dance, he declares that he will win the Rumble. The Miz is out next and he says the same thing, because he's awesome. Kane's pyro goes off and he's out with Daniel Bryan. They argue about who will win before joining everyone else in the ring. Antonio Cesaro is out next. He says everyone is wrong and he will win the Royal Rumble match. Cesaro will dedicate his win to the United States, he says. 3MB is out next and they think they're going to win. A bunch of other Superstars come out at once and a brawl erupts in the ring. Sheamus and Ryback start tossing people out. RAW goes off the air.
By.Rulez.MNR.2013.21.13 HD Pt1 (1)
door solution26
By.Rulez.MNR.2013.21.13 HD Pt1 (2)
door solution26
By.Rulez.MNR.2013.21.13 HD Pt1 (3)
door solution26
By.Rulez.MNR.2013.21.13 HD Pt1 (4)
door solution26
By.Rulez.MNR.2013.21.13 HD Pt1 (5)
door solution26
22-01-2013 om 14:32 geschreven door jefken
0 1 2 3 4 5 - Gemiddelde waardering: 0/5 - (0 Stemmen)