02-08-2013
Day 7
As they say, all good things come to an end...and so did our journey to Japan.
For everyone, this has been a unique and wonderfull experience. The friendship is something no one will ever forget. New friends from all over the world have been made. All children, as well as all the chiefs, had the time of their life.

Arrival at Narita airport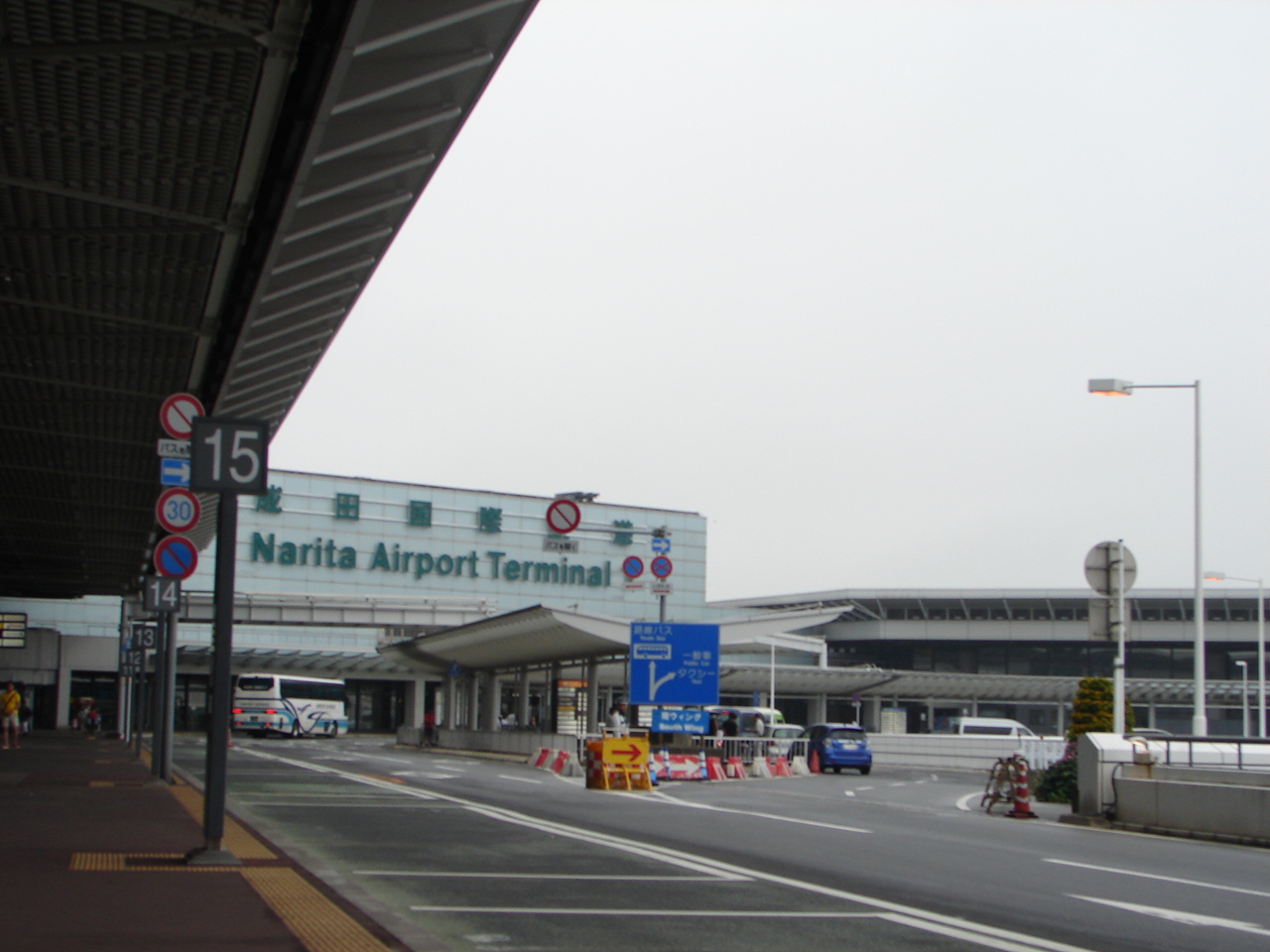 Time to say goodbye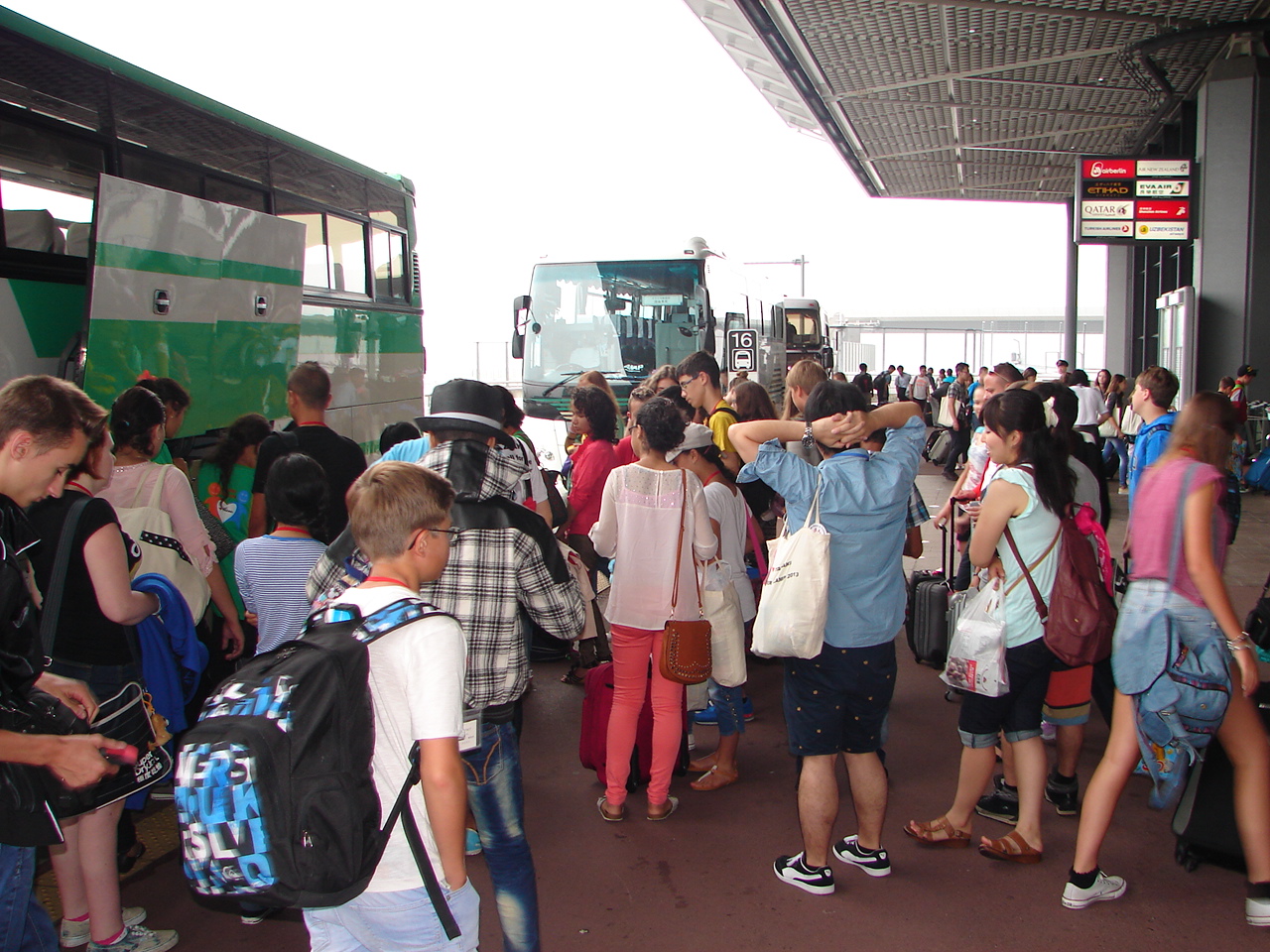 Start boarding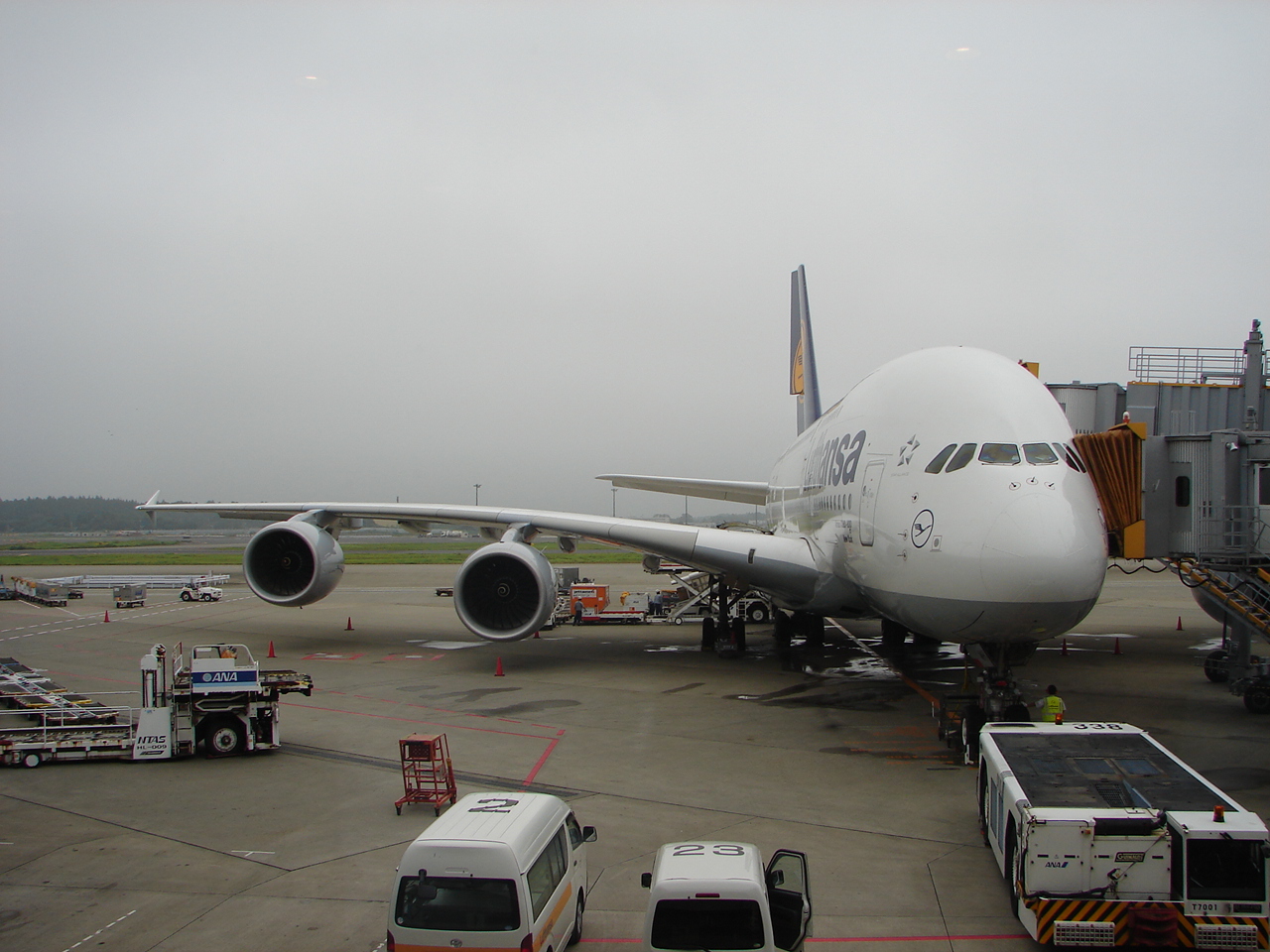 Getting some rest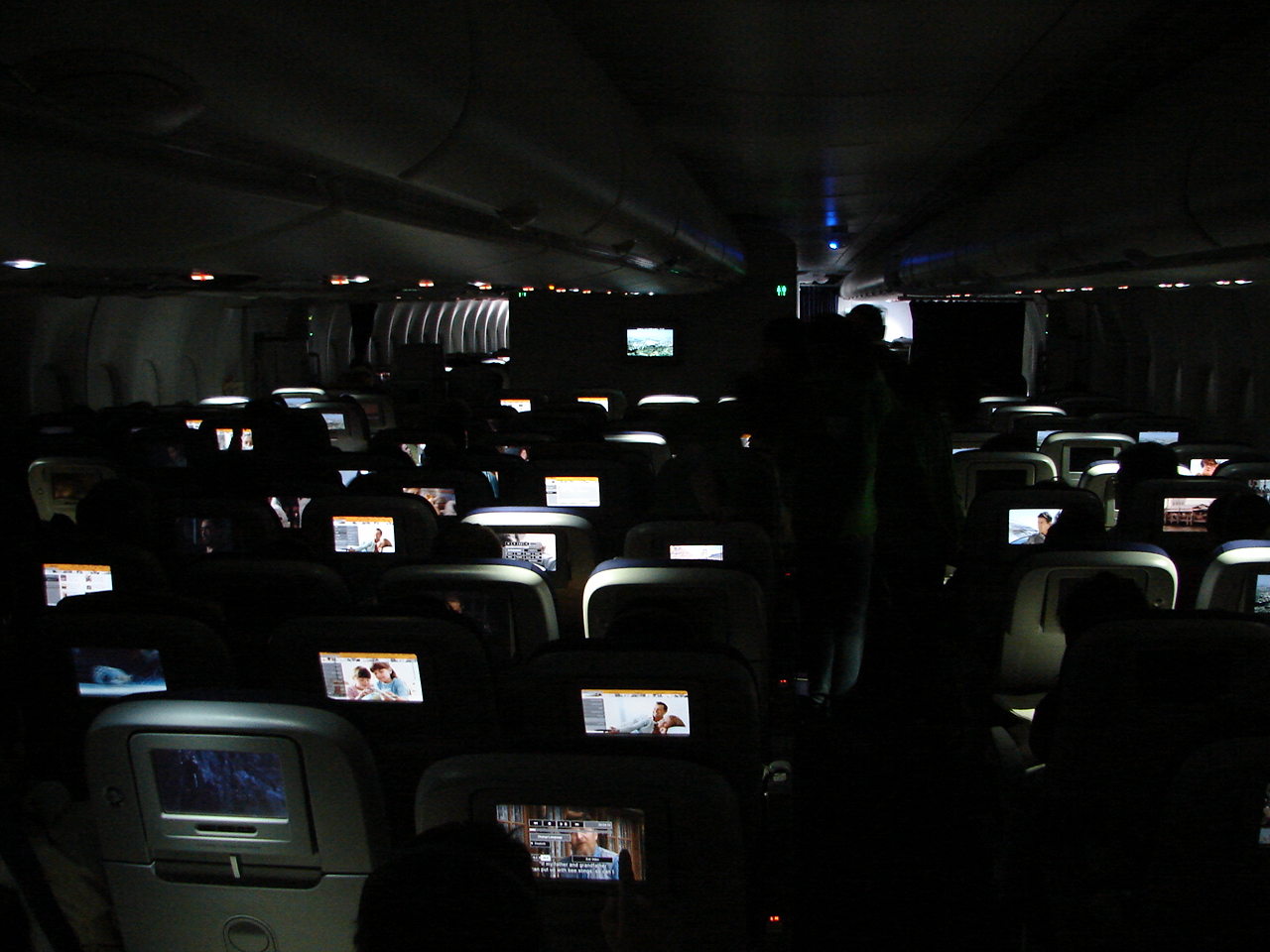 It's a beautiful day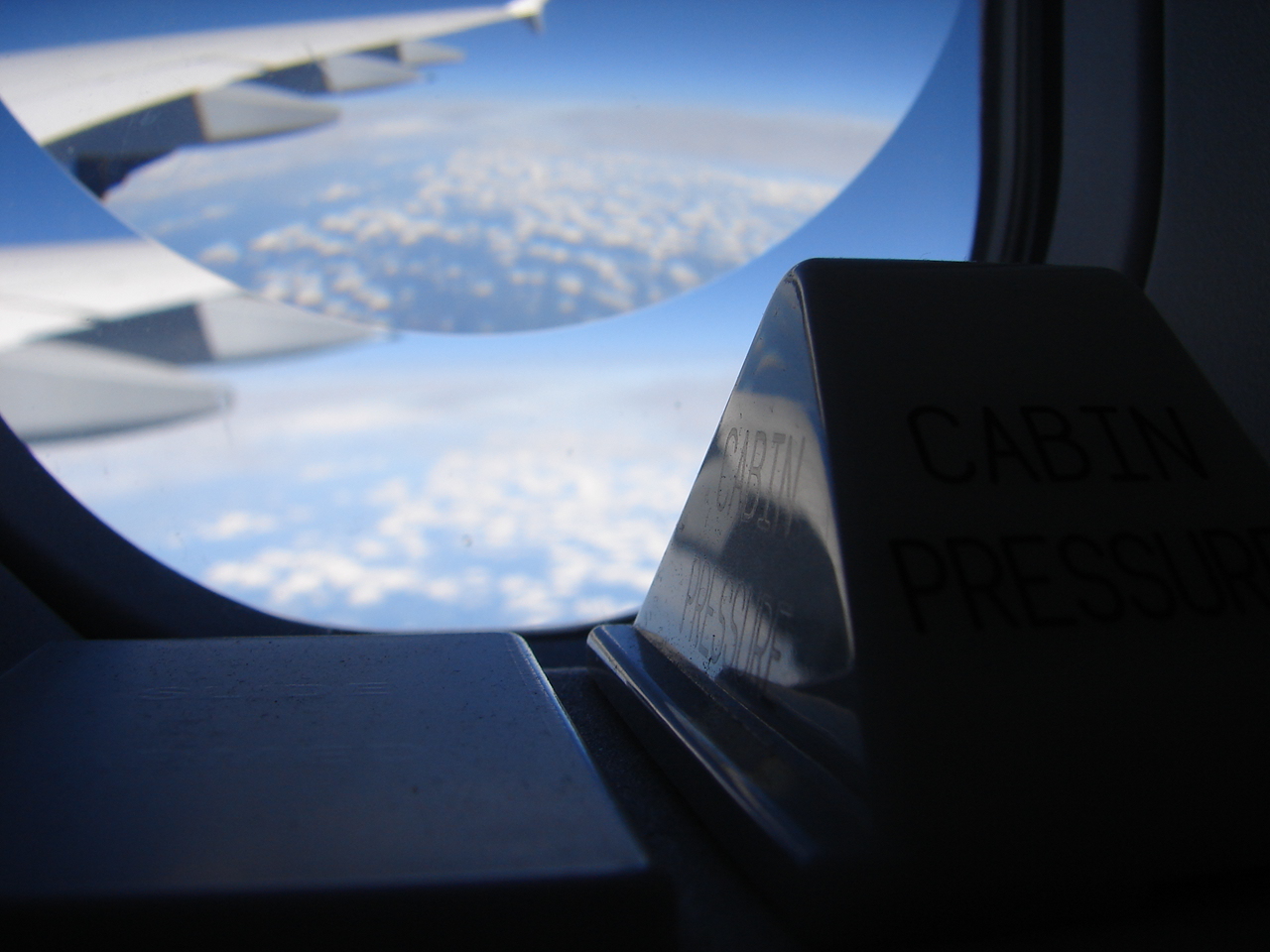 Thank you all!!!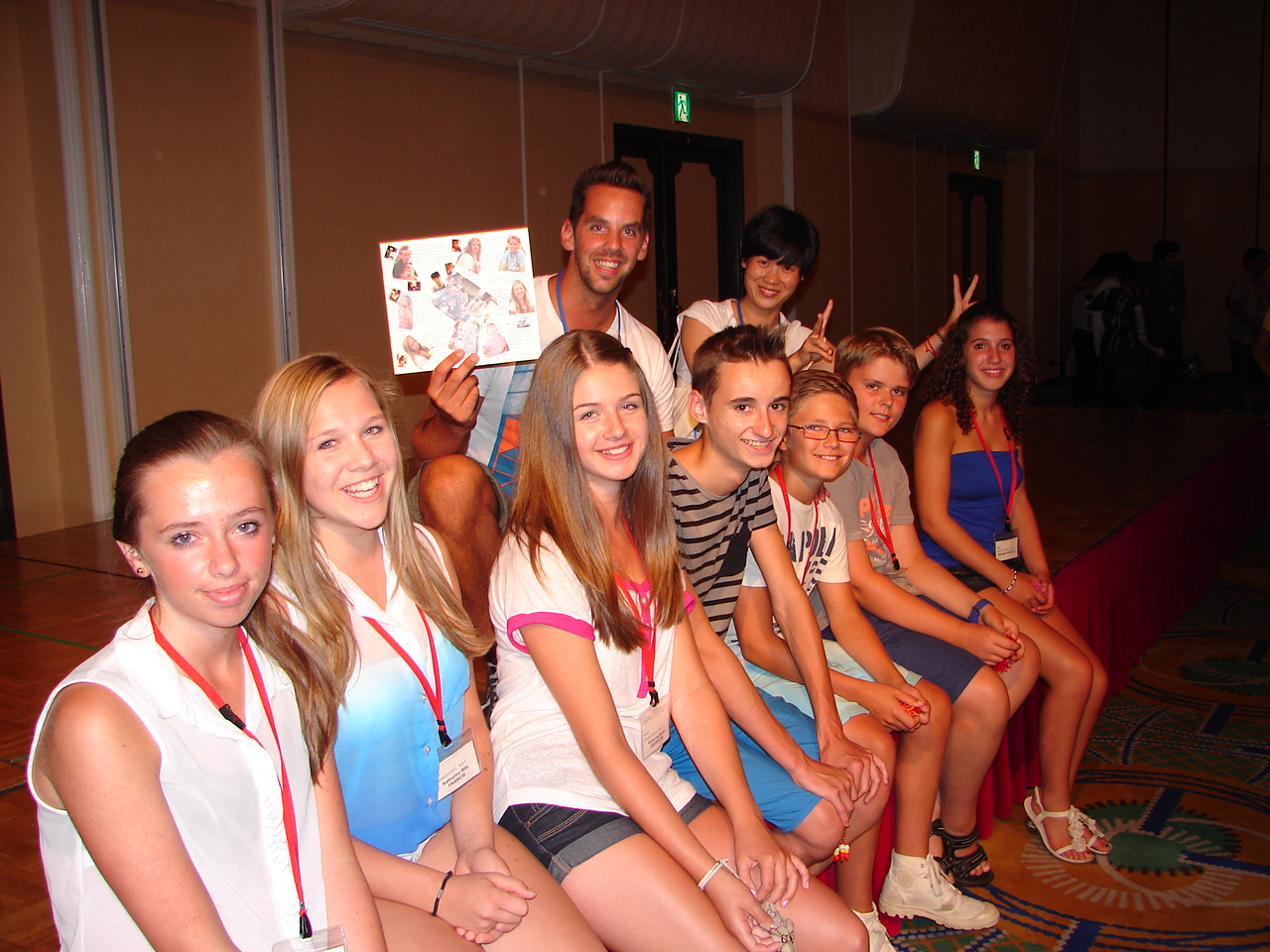 We want to thank our parents. Without them, it would never have been possible to get a unique 'gift' like this.
We want to thank Yazaki-san, as well as all Japanese chiefs, for making all of this possible.
We want to thank our Japanese chief Jiang for her enthousiasm, her smile and her good leadership for our group.

In my name, I want to thank my children for being so nice, friendly, funny,... and being so good one to another.
Thank you parents for letting me take care of them and having faith in me. I really appreciate it!!!

Goodbye!

Chief 6,
Domeniek




02-08-2013 om 09:47 geschreven door Domeniek
0 1 2 3 4 5 - Gemiddelde waardering: 1/5 - (34 Stemmen)

Day 6
On wednesday there was the yearly tradition to go to Disney Tokio. This was the moment most of the children had been looking out for.
Both weather and atmosphere were terrific.

Up to the entrance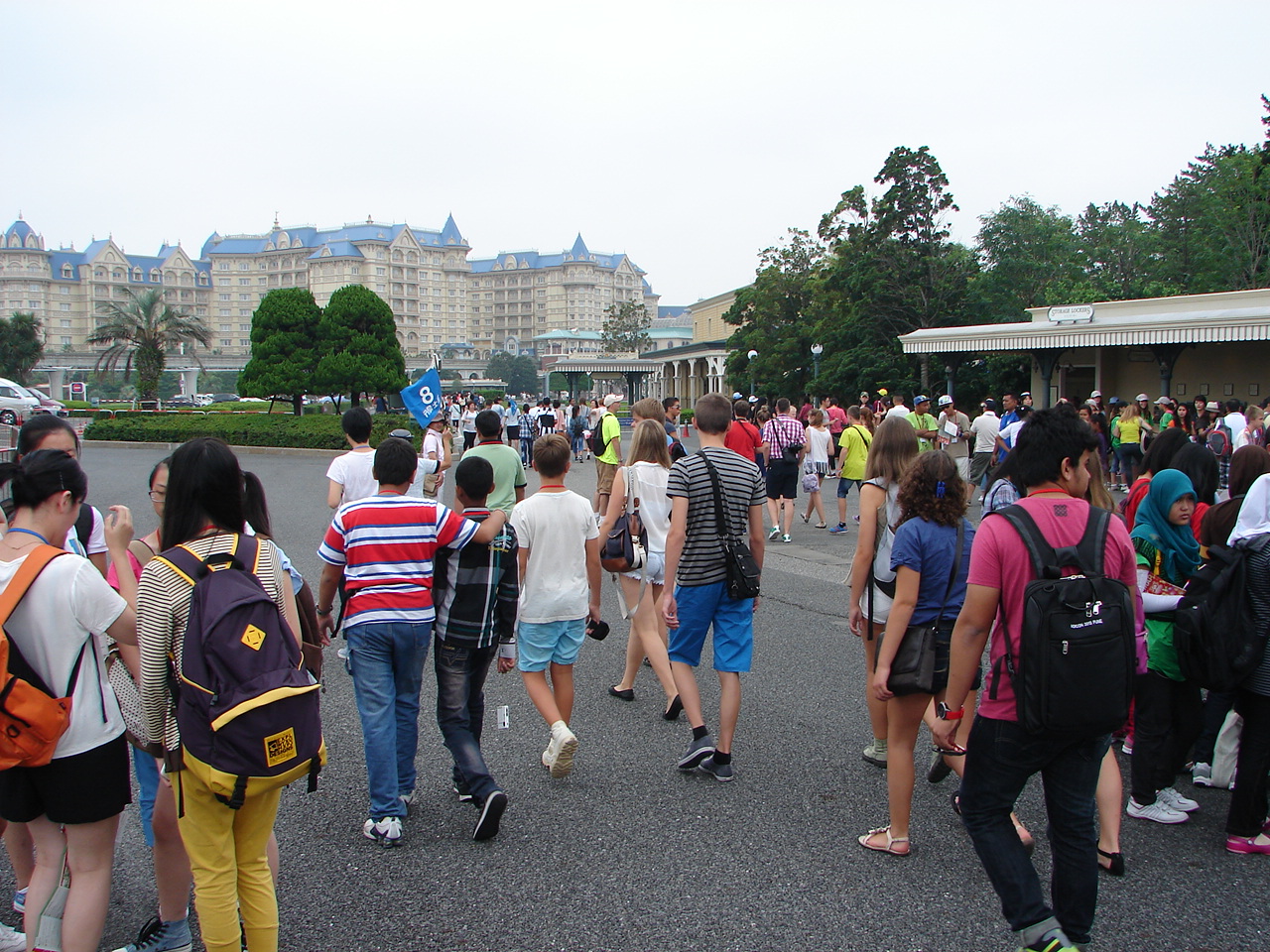 Row, row, row your boat...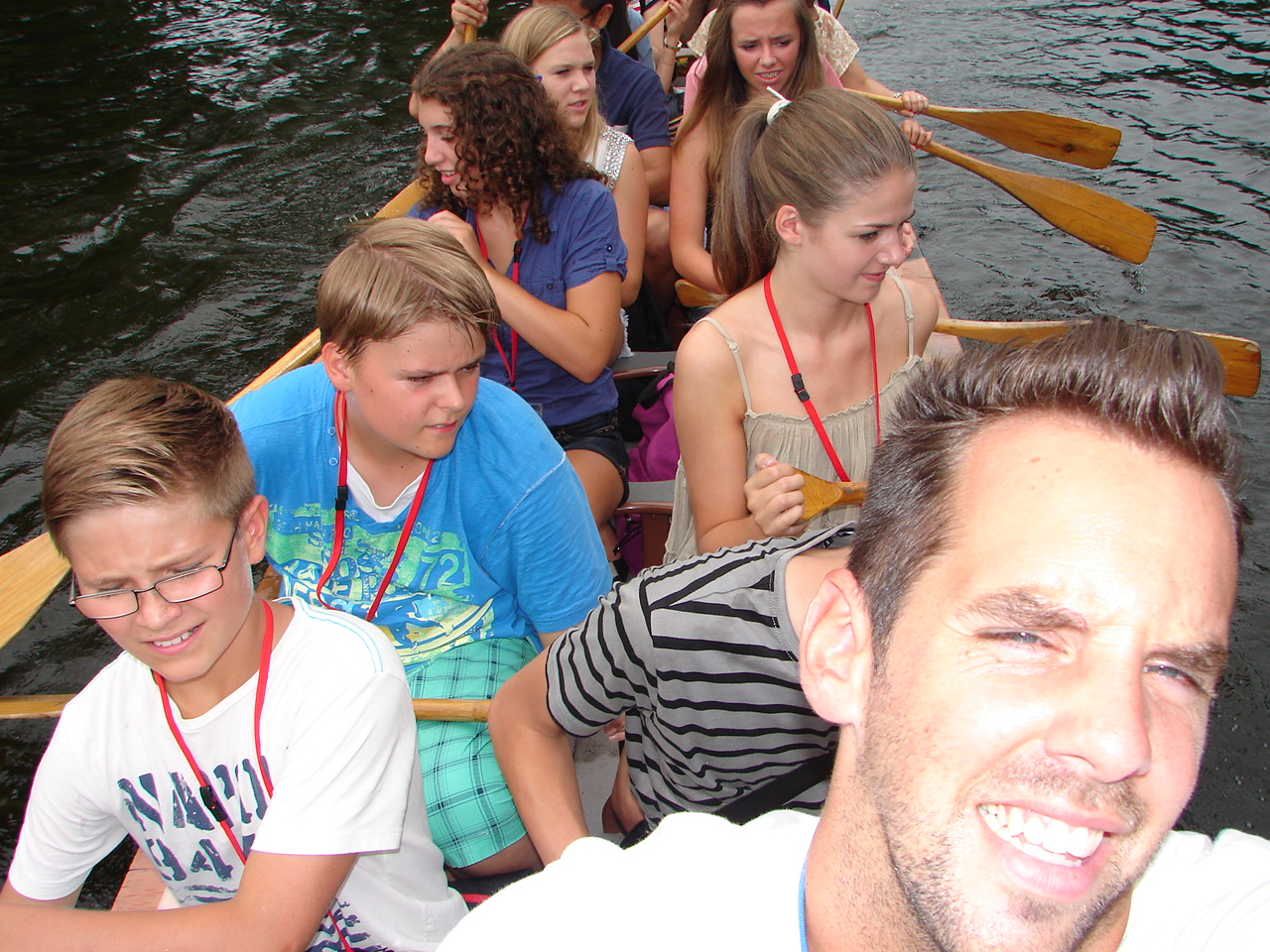 Tired of all those rollercoasters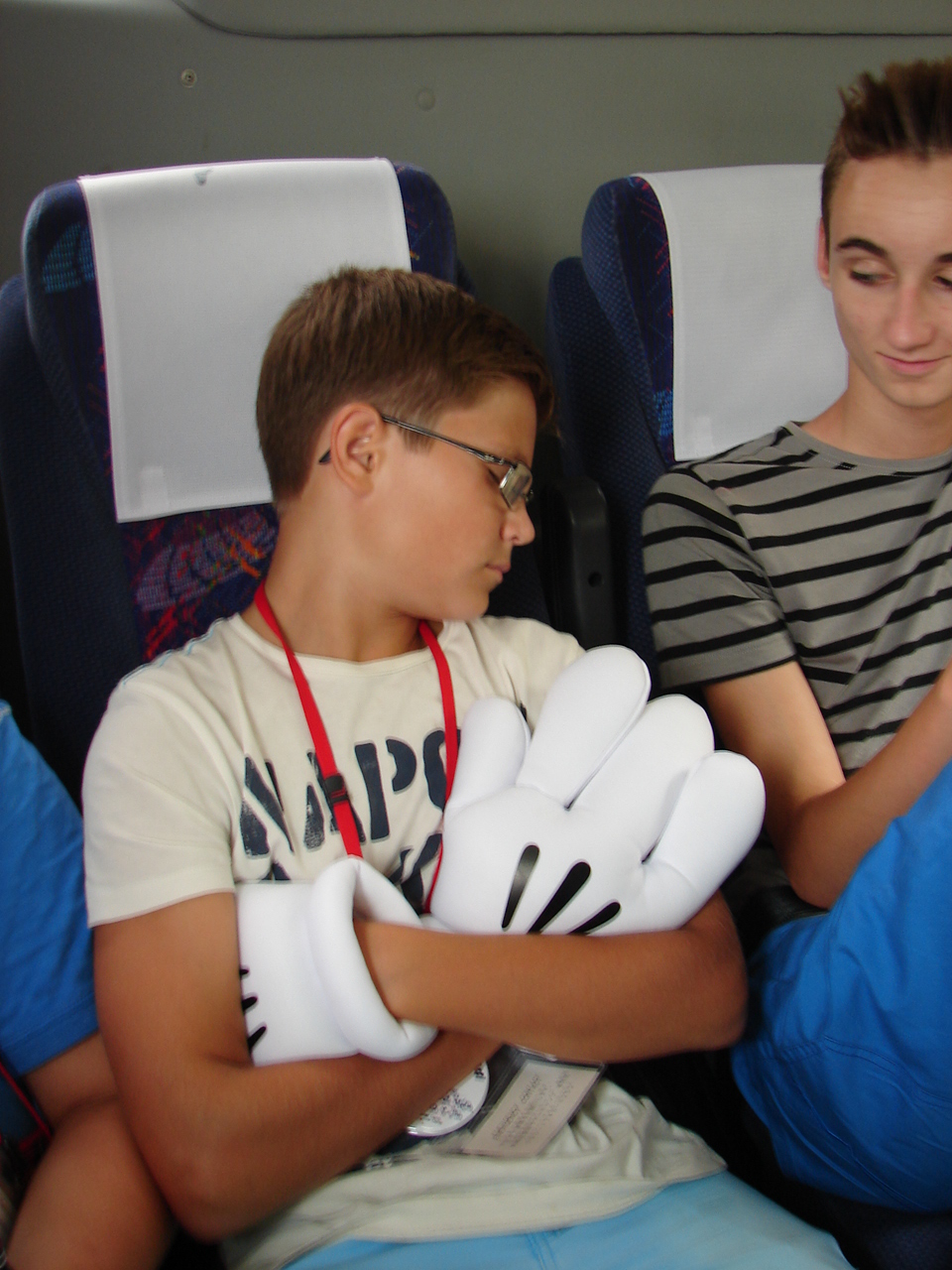 @ 7 o' clock, the Farewell-party was planned in another hotel nearby.
Many groups did a short act and all of them were very surprising. It was so nice to see to see so many different things from different countries.

Farewell-party act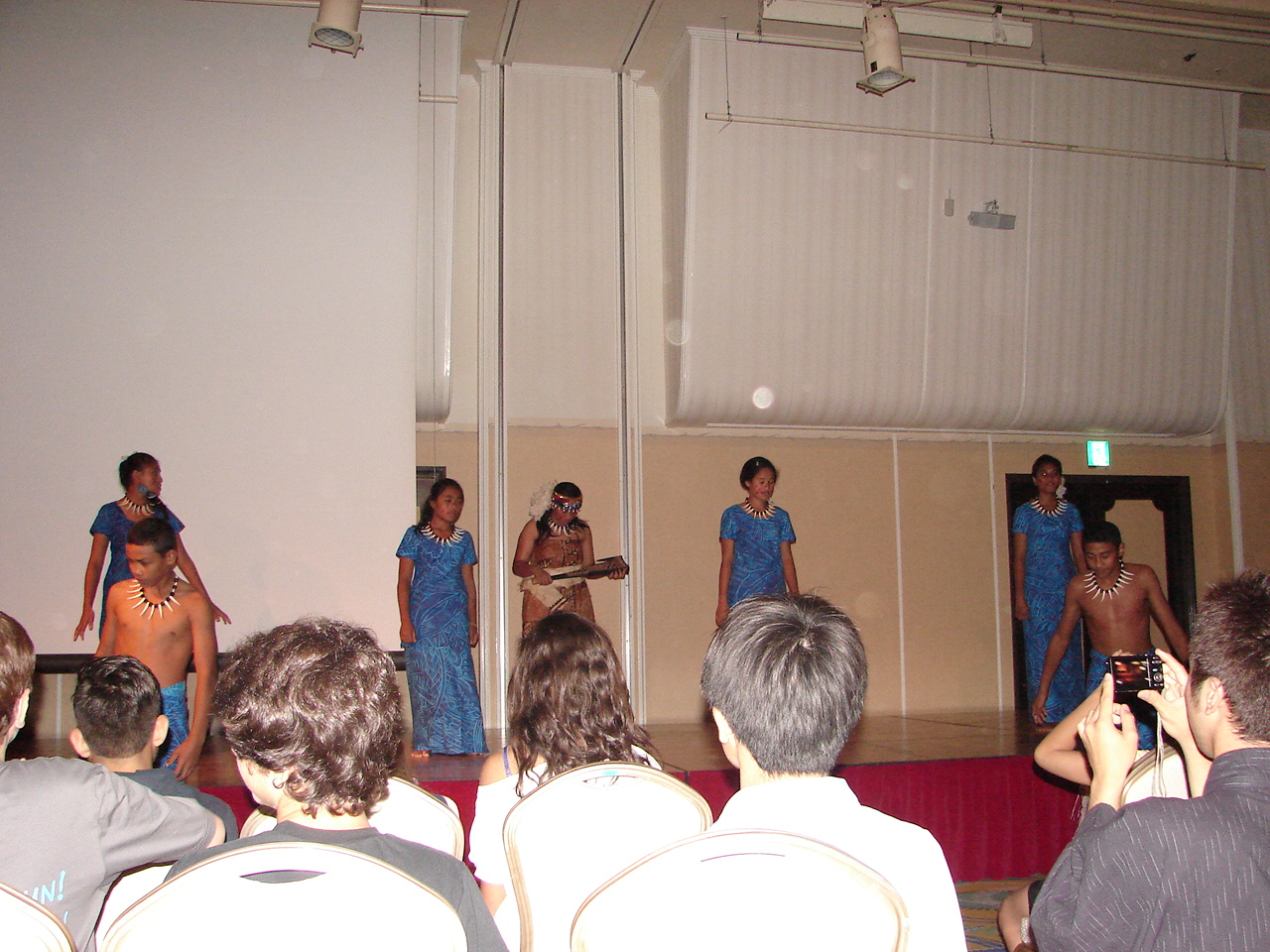 Happy b-day to you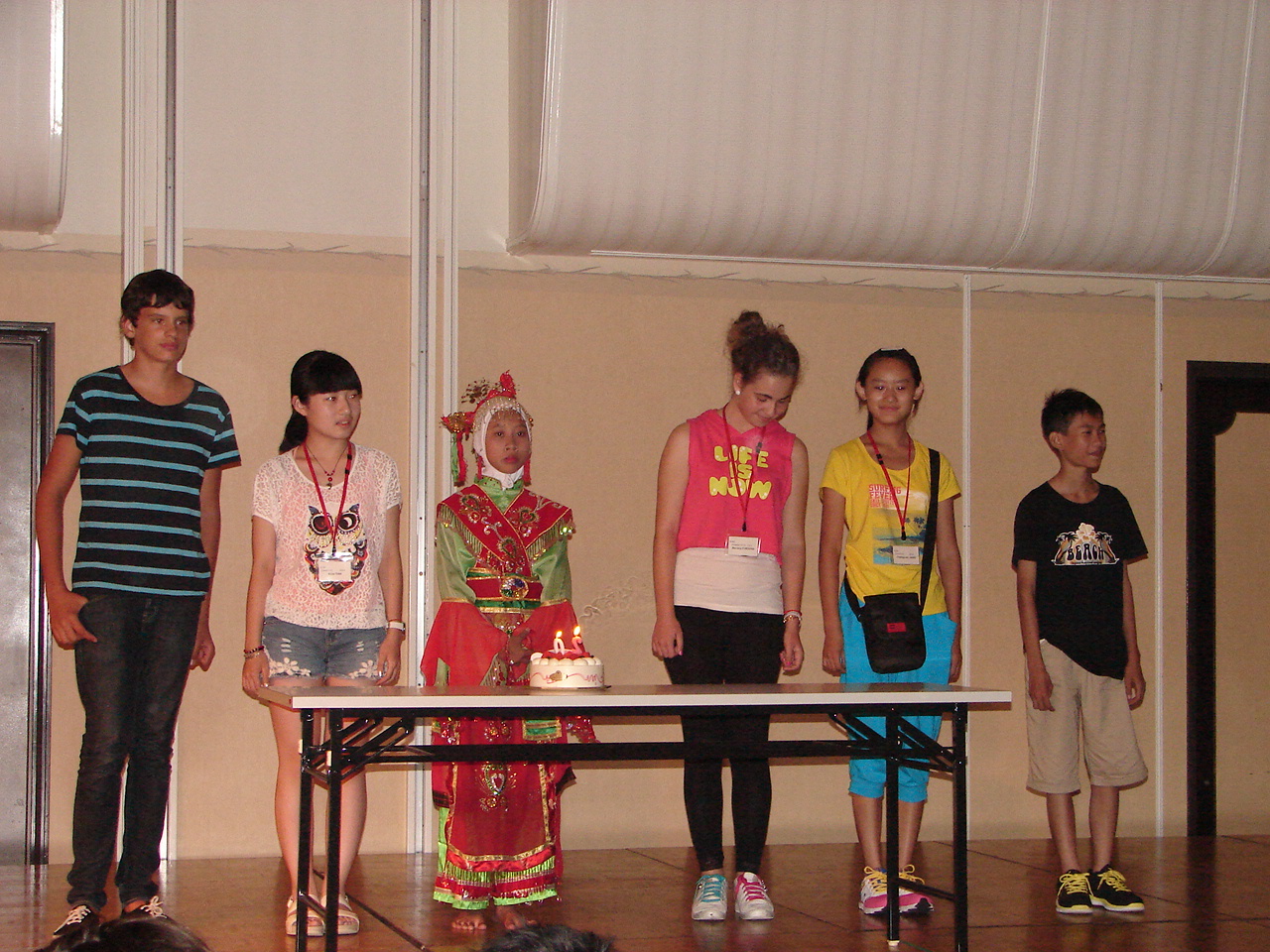 After the party, everybody had to take their luggage as the day after we had to get up @ 5.30 for a looooooong day of travelling.

02-08-2013 om 09:27 geschreven door Domeniek
0 1 2 3 4 5 - Gemiddelde waardering: 3/5 - (4 Stemmen)

Day 5
Tuesday had one main point on it's agenda: the Ikkyu-so Party @ Yazaki-san's guesthouse.
The place was soooooo impresive, you can't imagine. The highest management, as wel as 5 worldwide ambassadors were all represented.
It was an afternoon filled with delicious food, Japanese dance(r)s, typical games and MUCH sun!

Hereby some impressions...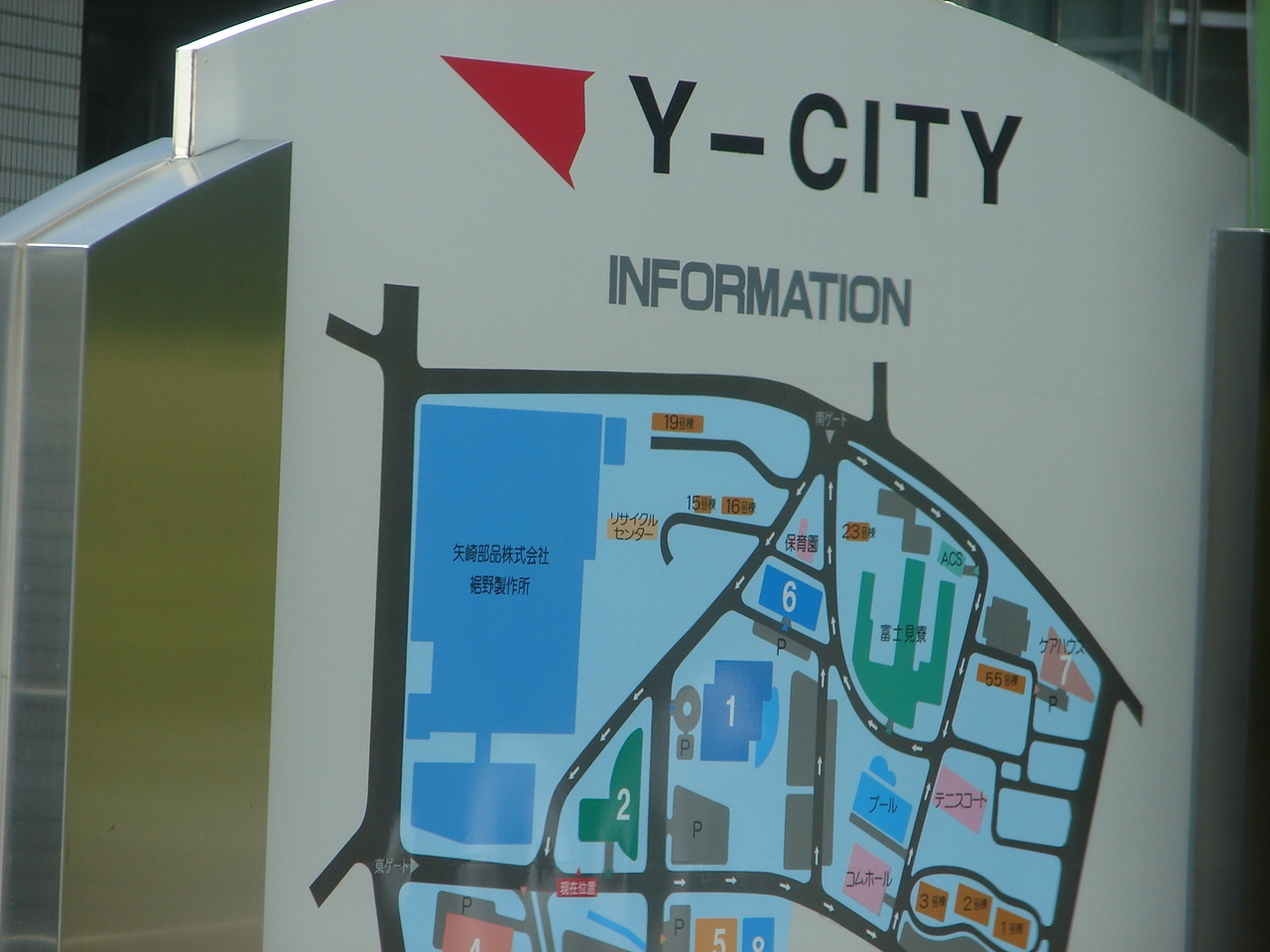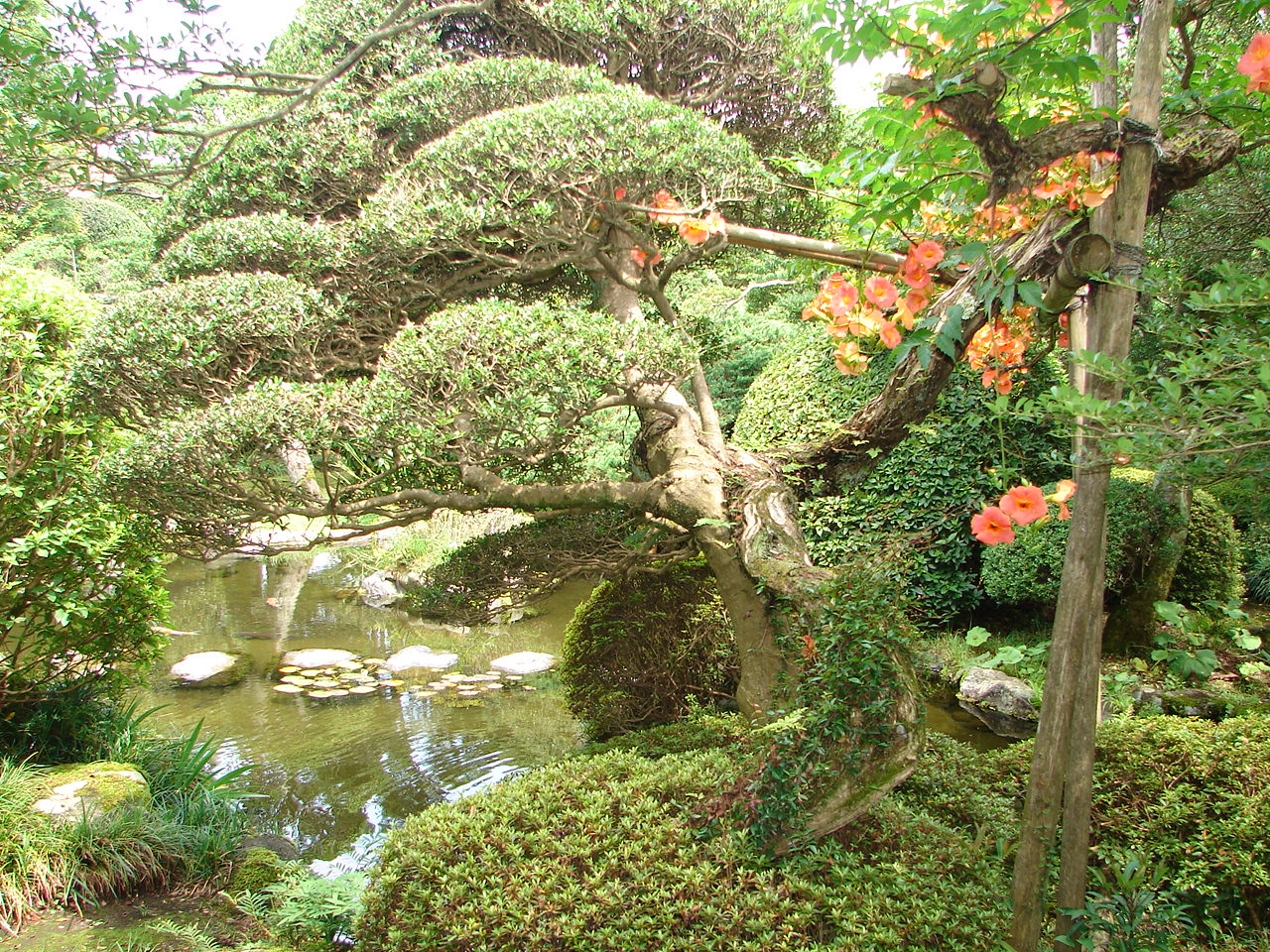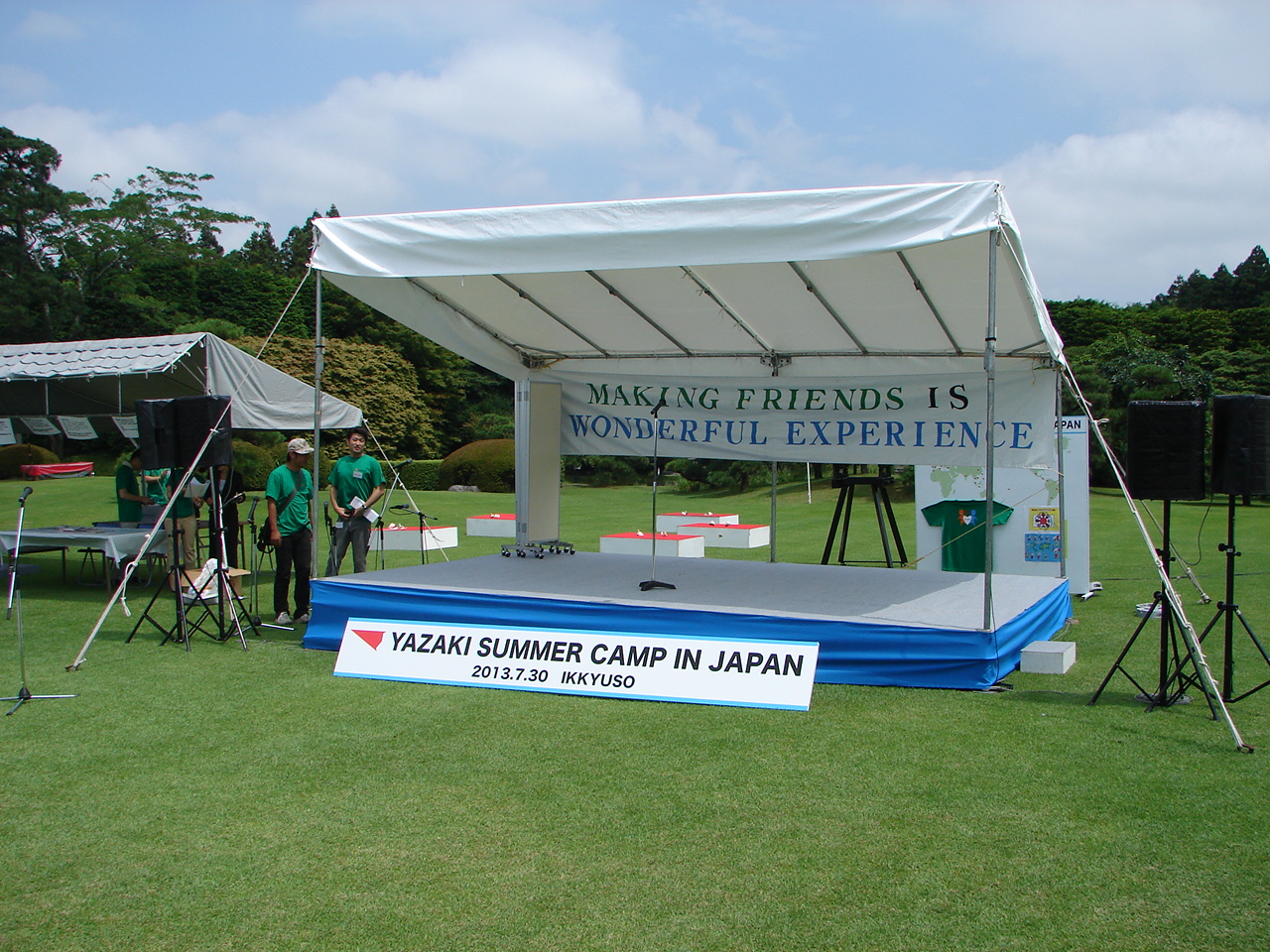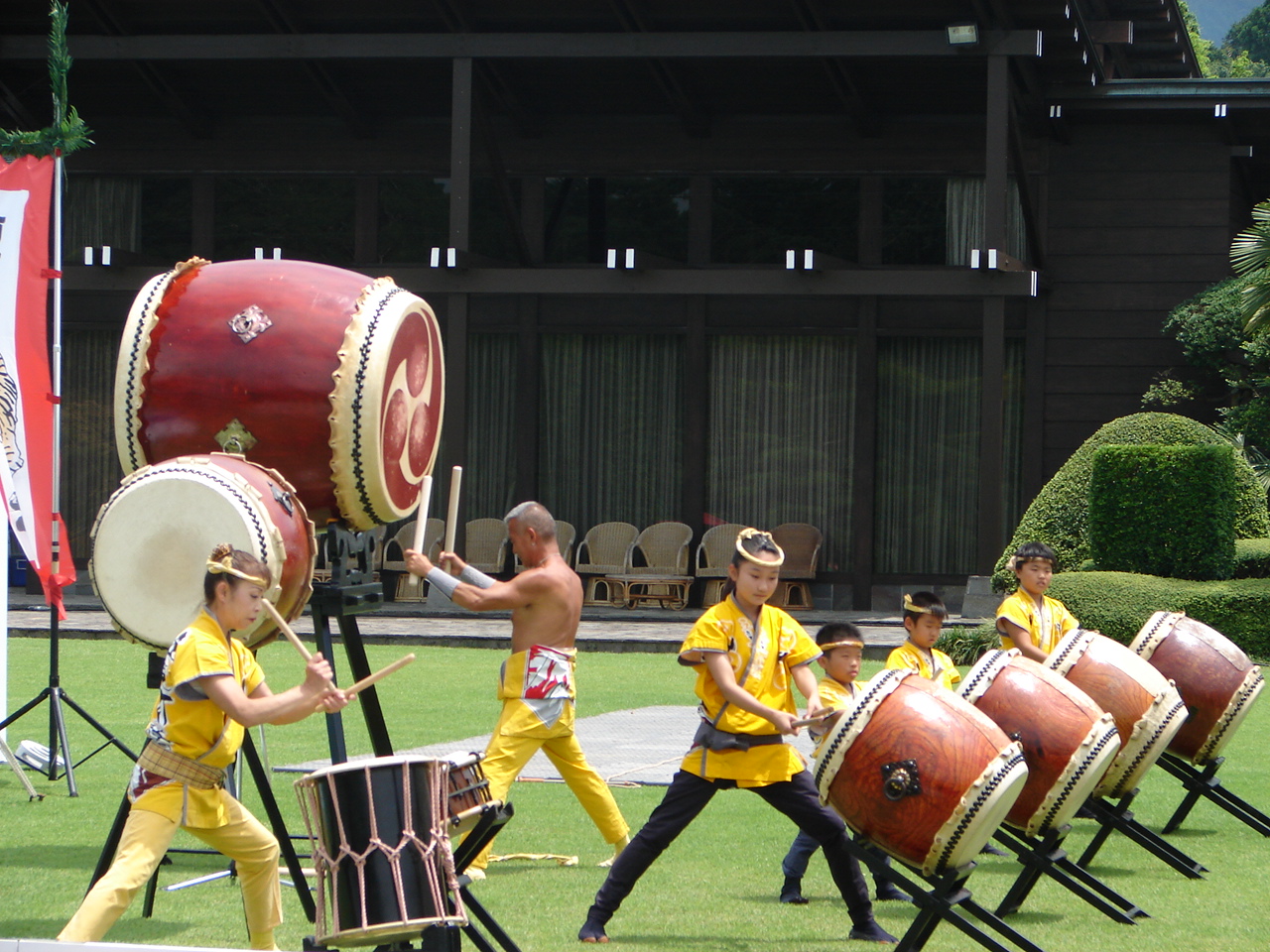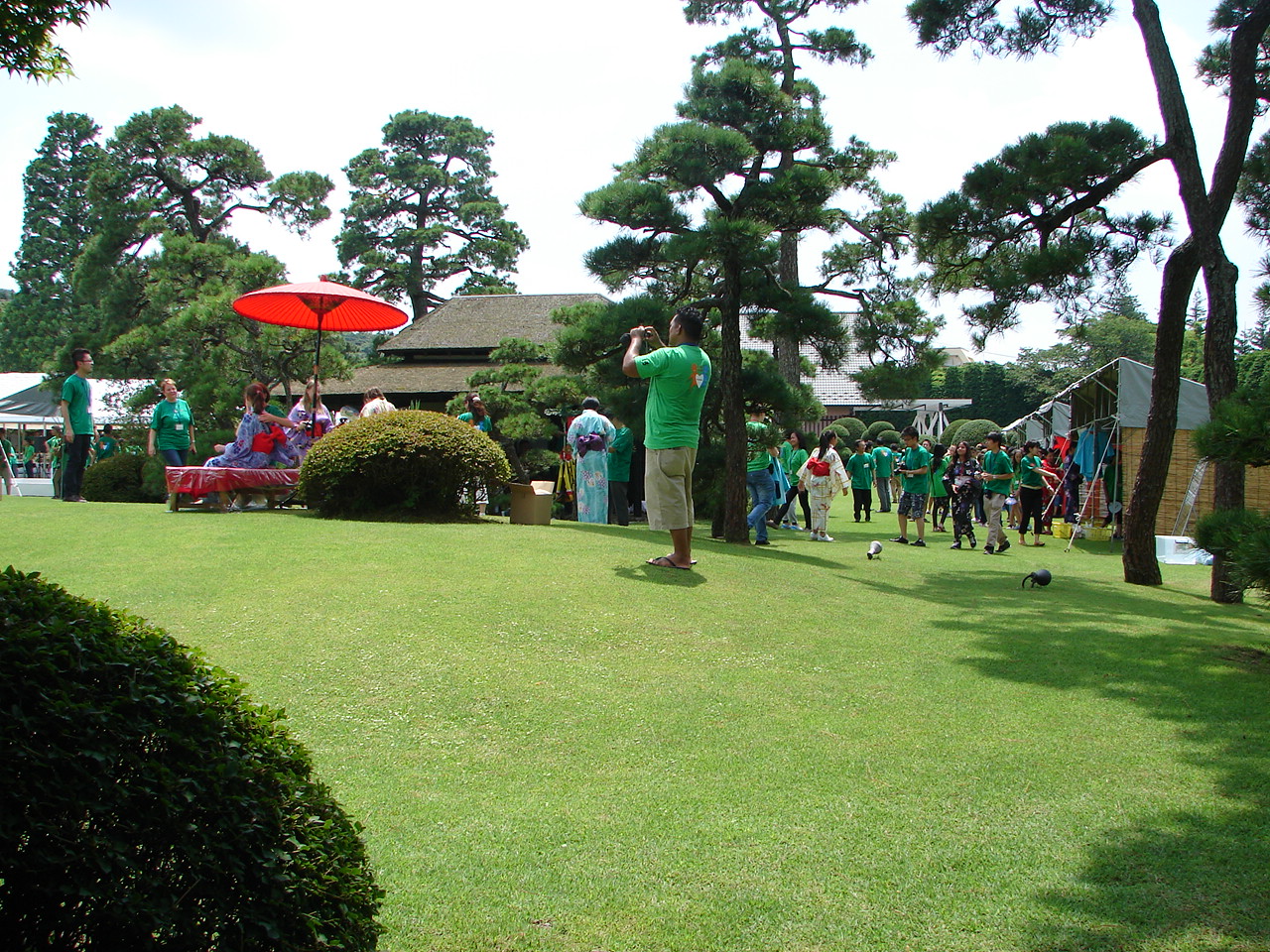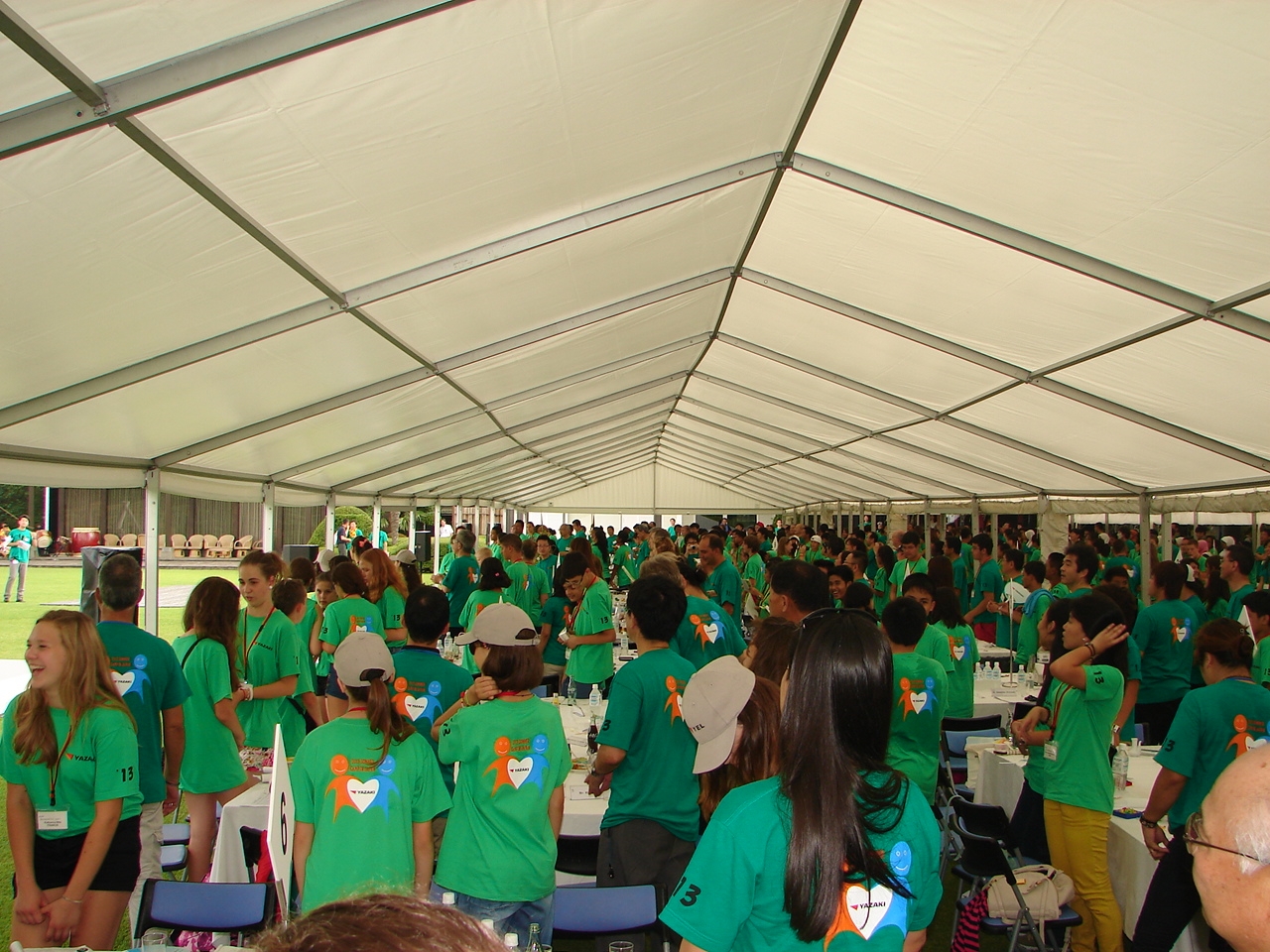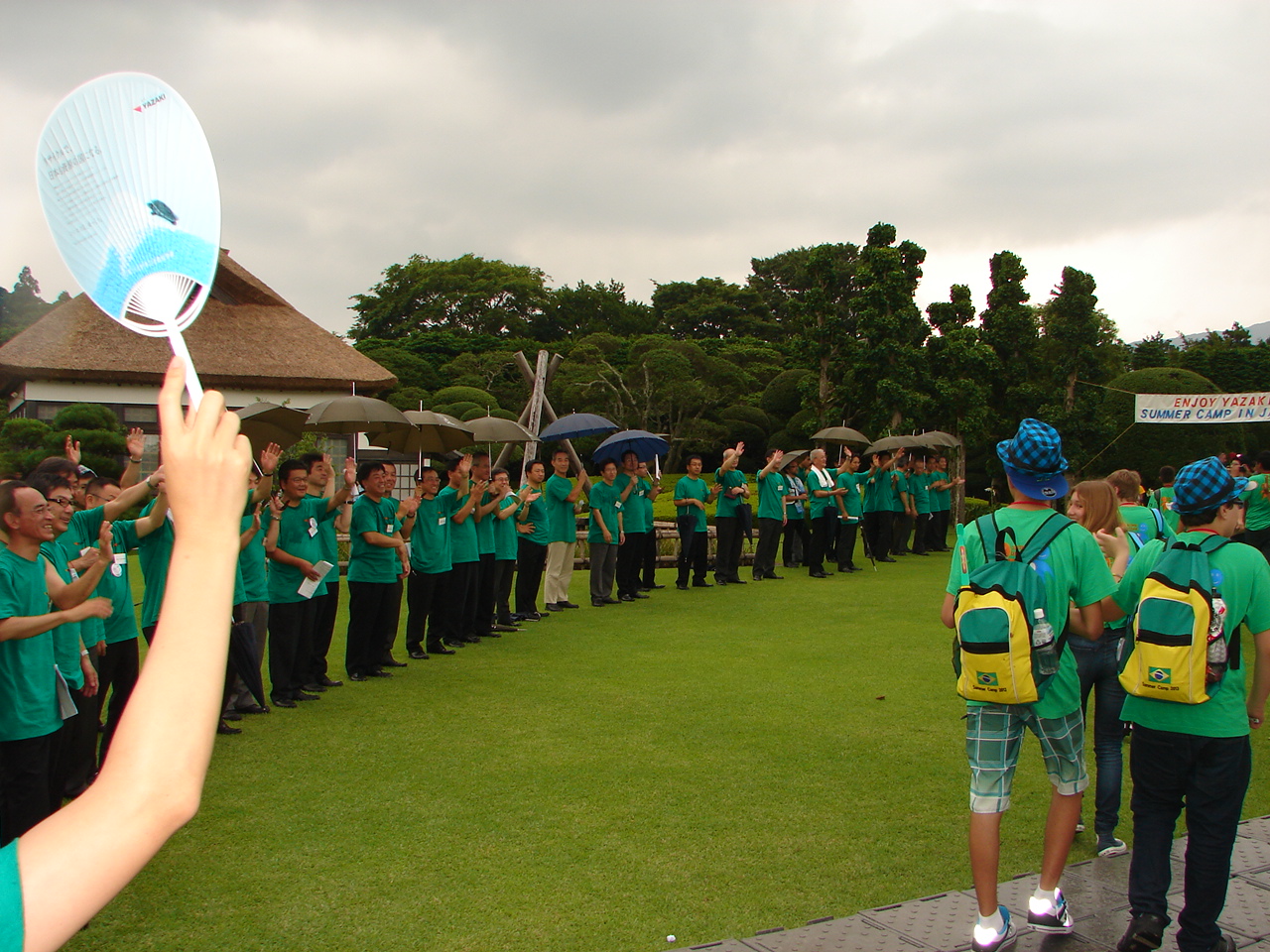 02-08-2013 om 09:03 geschreven door Domeniek
0 1 2 3 4 5 - Gemiddelde waardering: 3/5 - (7 Stemmen)

30-07-2013
Day 4
On Monday, we left the hotel and took our luggage with us as we were moving on to the next hotel.
Our group would stay in the River Side hotel Numazu, the other ones were going to the Gotemba Kogen Hotel. Today there was a Japanese BBQ planned at Sagami-Lake.
Sagami-Lake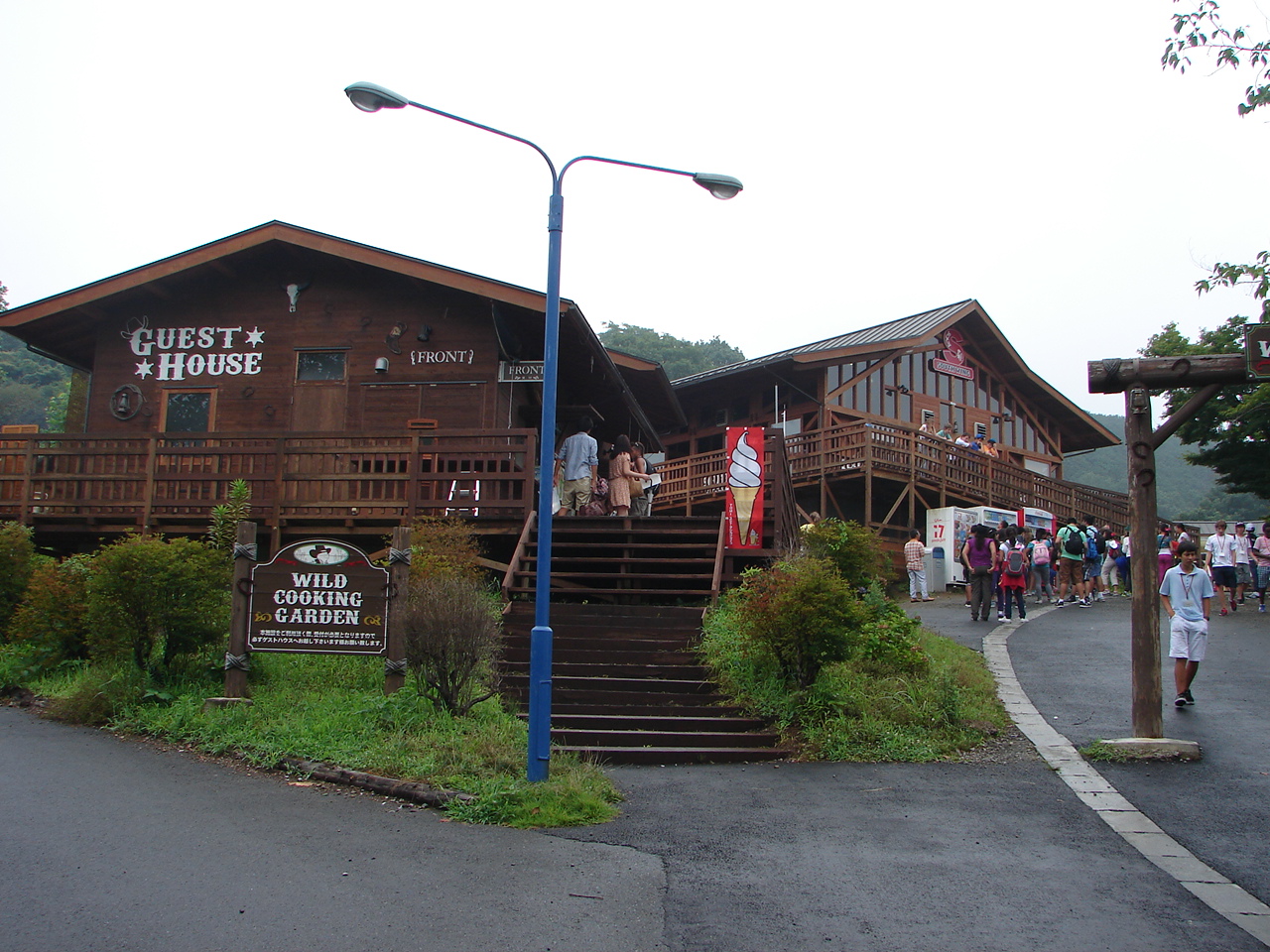 The boys lighted fire, the girls cutted the vegetables. With the help from Jiang, we made a very nice Japanese dish from which Sophie even said it was the best she had been eating up untill now.
Getting prepared to cook

A man's got to do what a man's got to do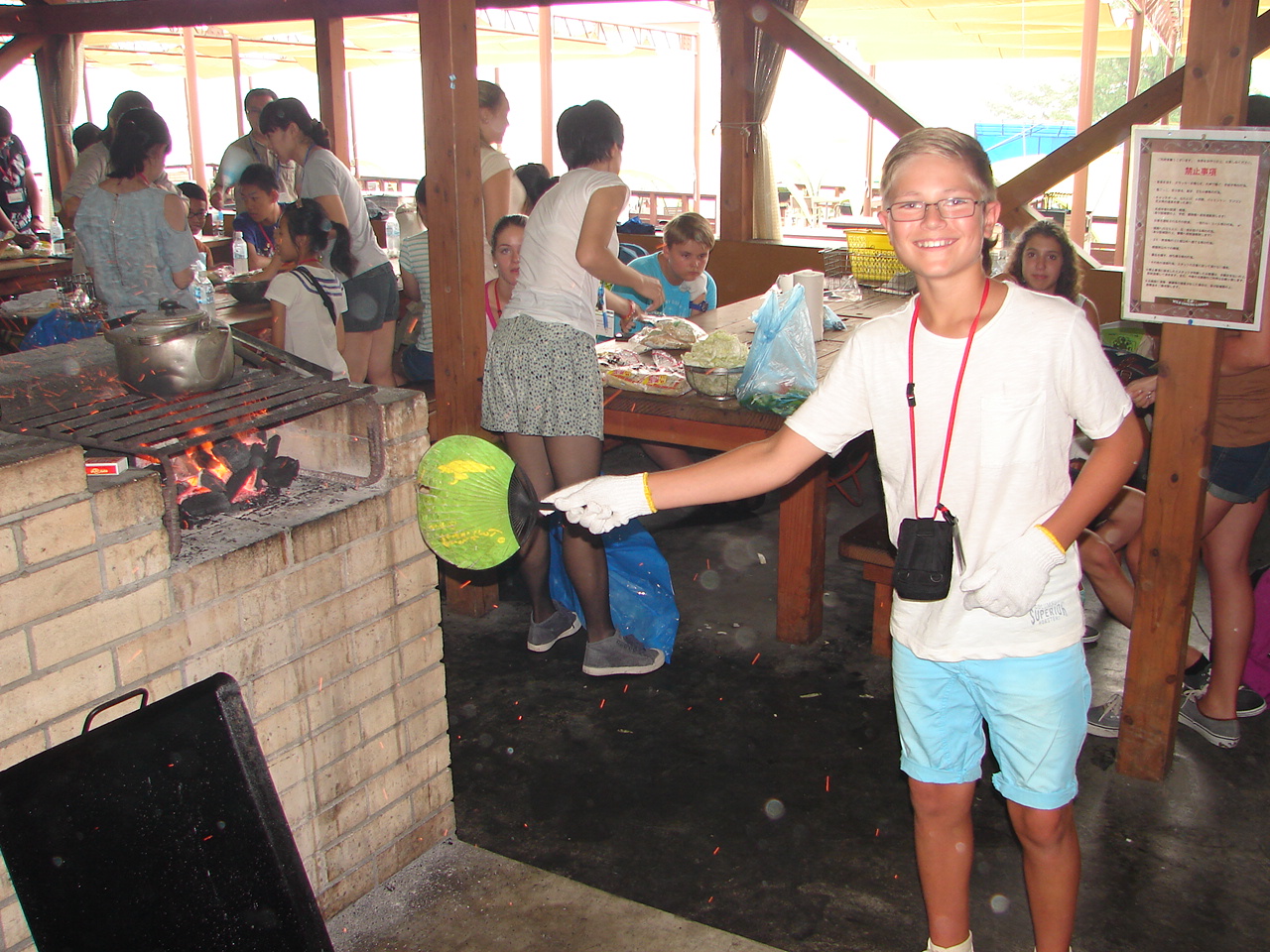 @ 16h30, we were expected at Yazaki Numazu where we did the factory tour. We already got the introduction video on the way to the plant and it gave us quite a good idea on how the process was working. The main products of Yazaki Electric Wiring Co. are low- and high voltage cables, 600V vertical main cable with blanches, communication and coaxial cables, fire protective cables and battery cables for automotive. For some good reason, taking pictures was not allowed.
Needless to say...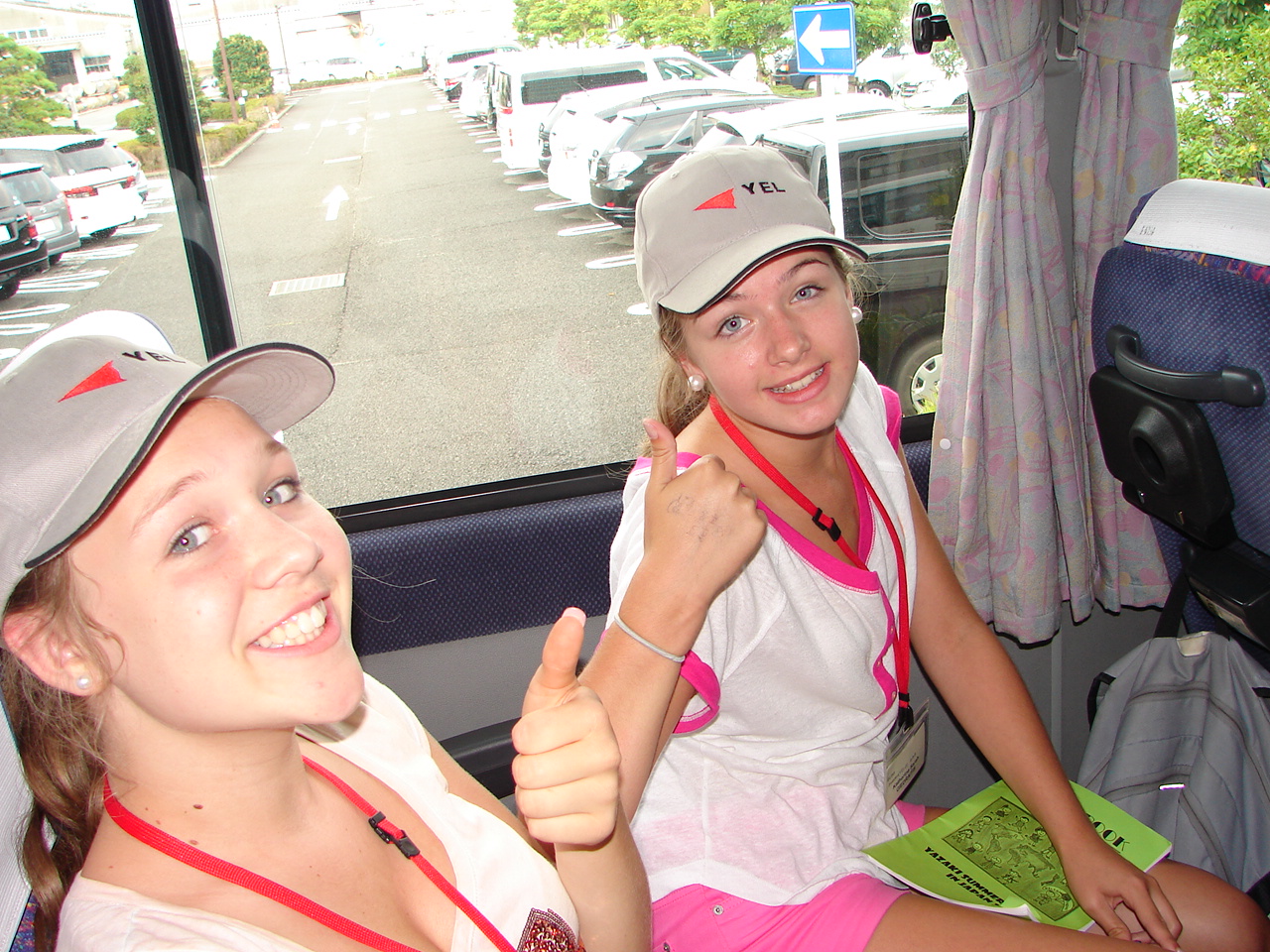 Needless to say 2...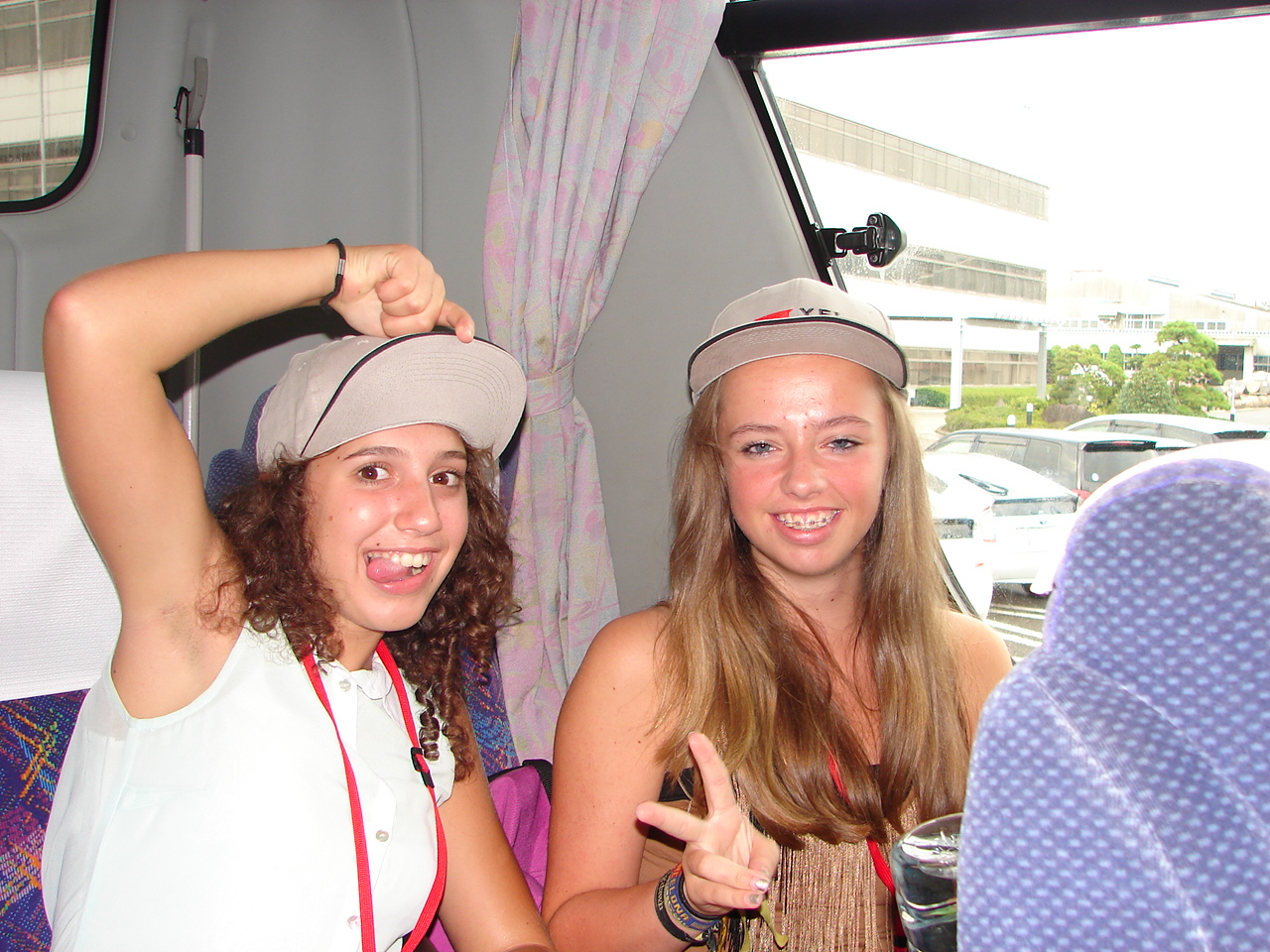 22h00 was sleeping-time as usual. Enjoy your evening en see you tomorrow.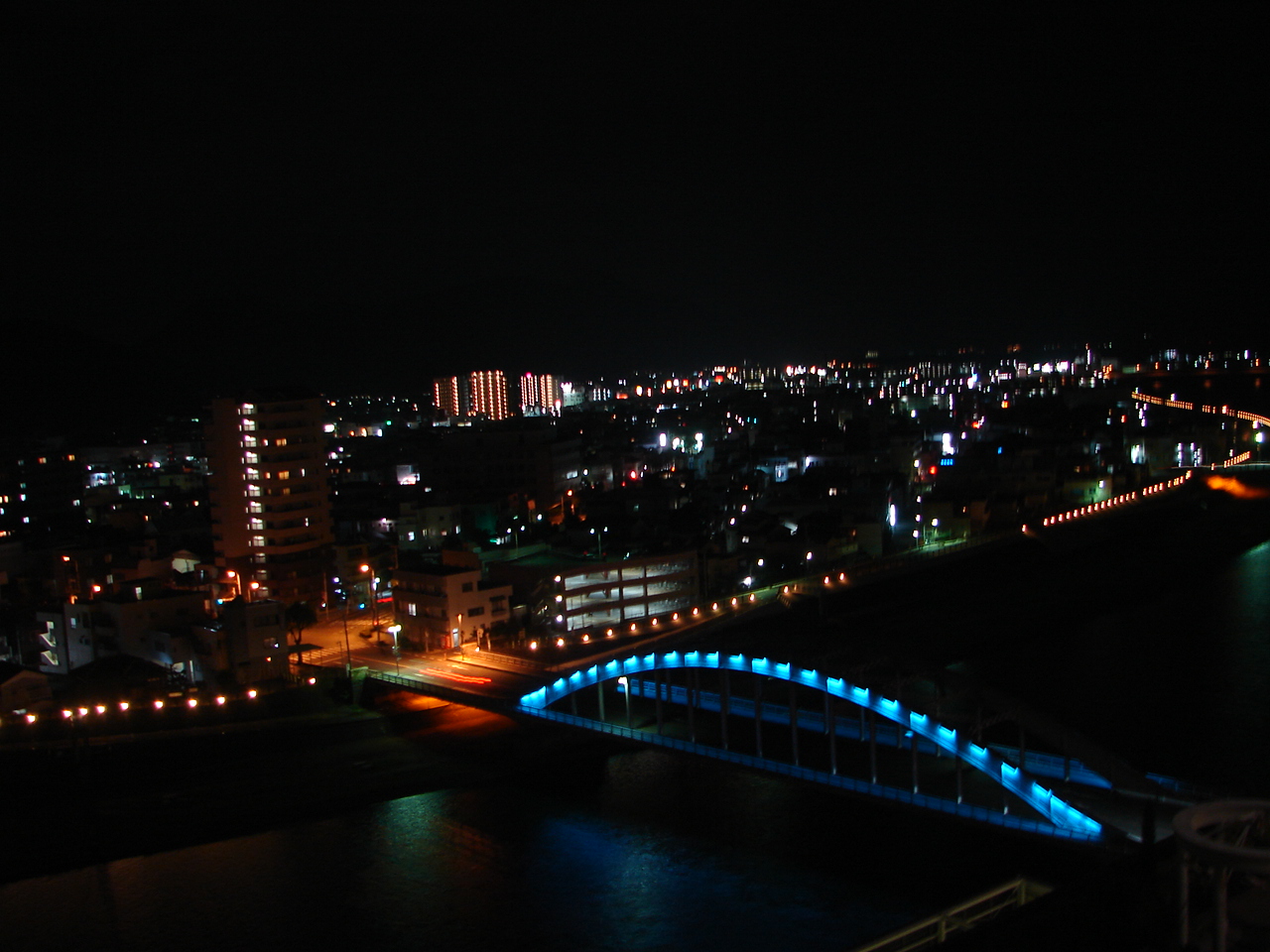 30-07-2013 om 00:35 geschreven door Domeniek
0 1 2 3 4 5 - Gemiddelde waardering: 1/5 - (11 Stemmen)

Day 3
On Sunday, our day started at 7 again. We had our breakfast and left the hotel @ 9h30 for a 30 mintues bus-drive towards Omote-Sando.
Omoto-Sando is known as one of the foremost 'architectural showcase' streets in the world, featuring a multitude of fashion flagship stores within a short distance of each other.
Let the 'dog' out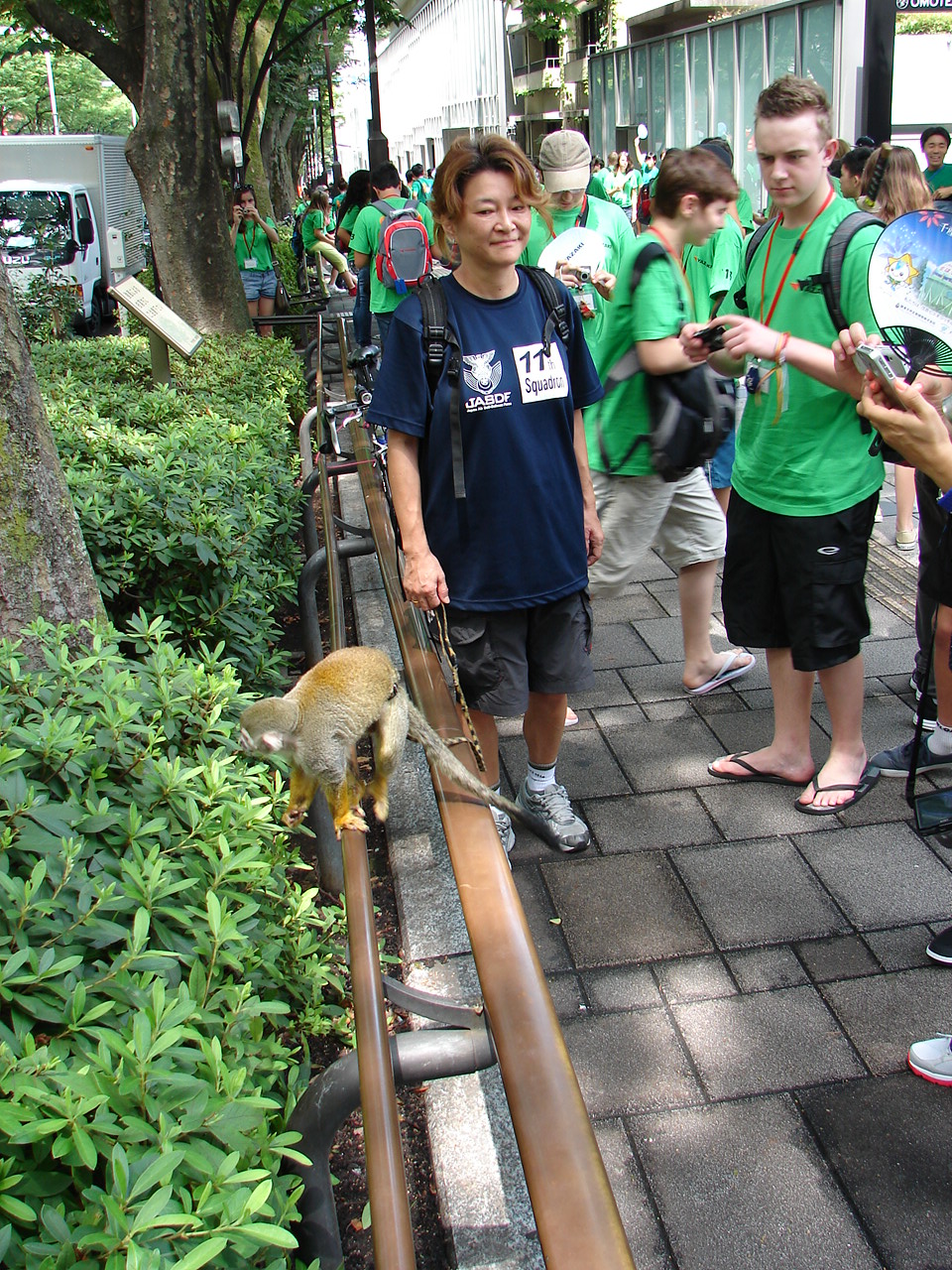 We walked from Gaien to Harajuku and visited the forest of Meiji Jingu.
Meiji Jingu is the Shinto shrine that is dedicated to the deified spirits of Emperor Meiji and his wife, Empress Shōken.
Way to Meiji Jingu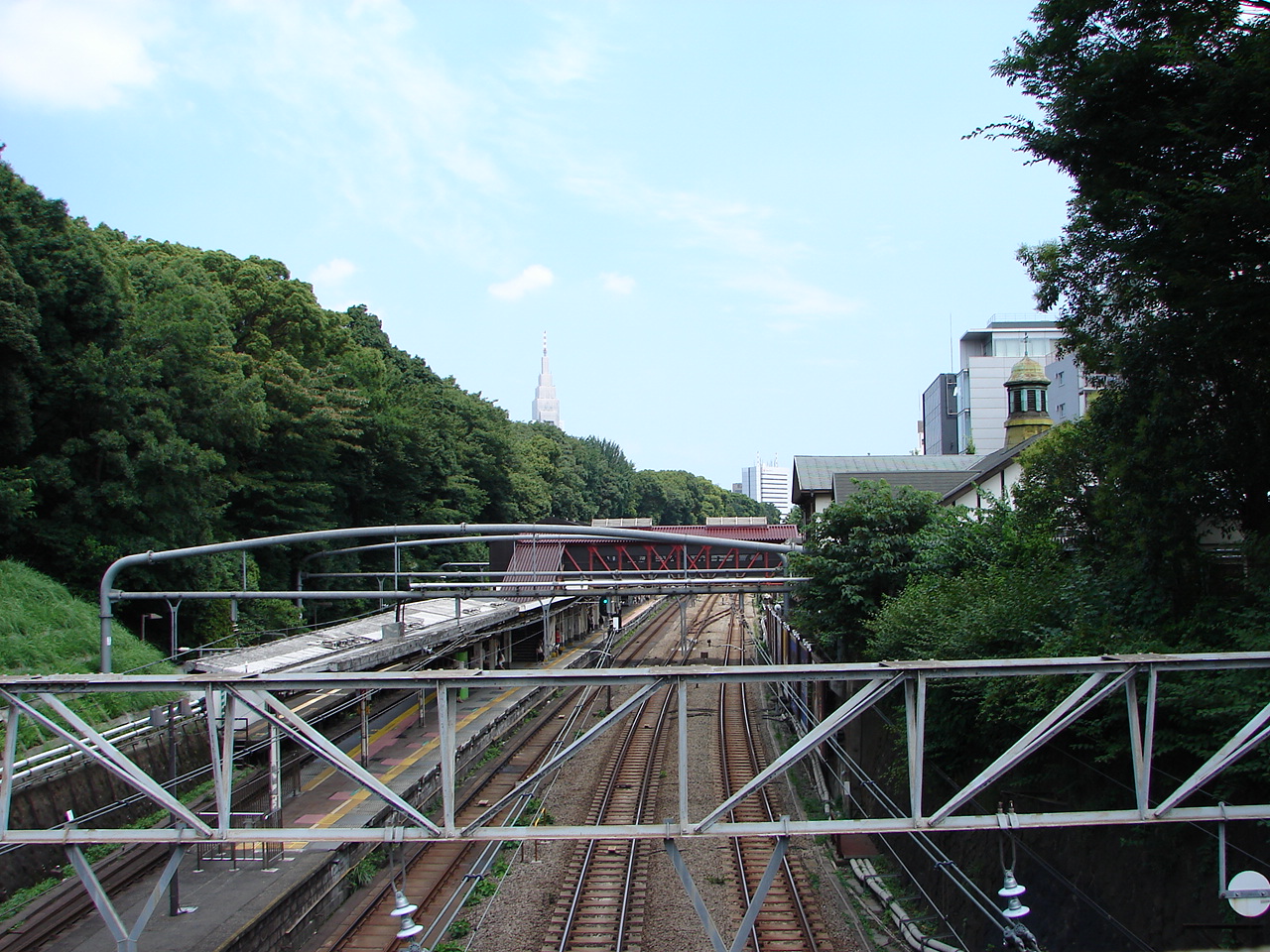 Meiji Jingu forest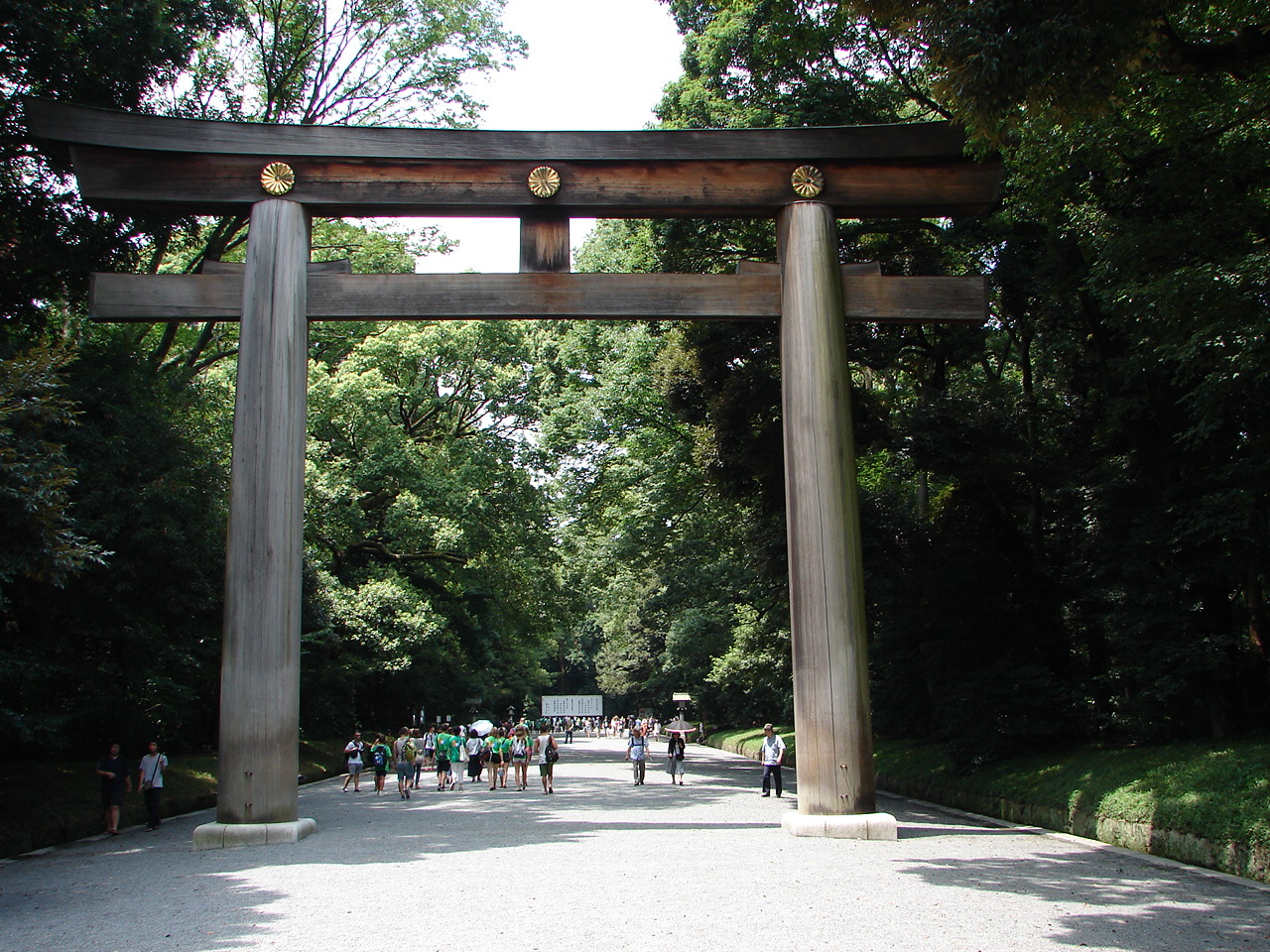 Japanese tradition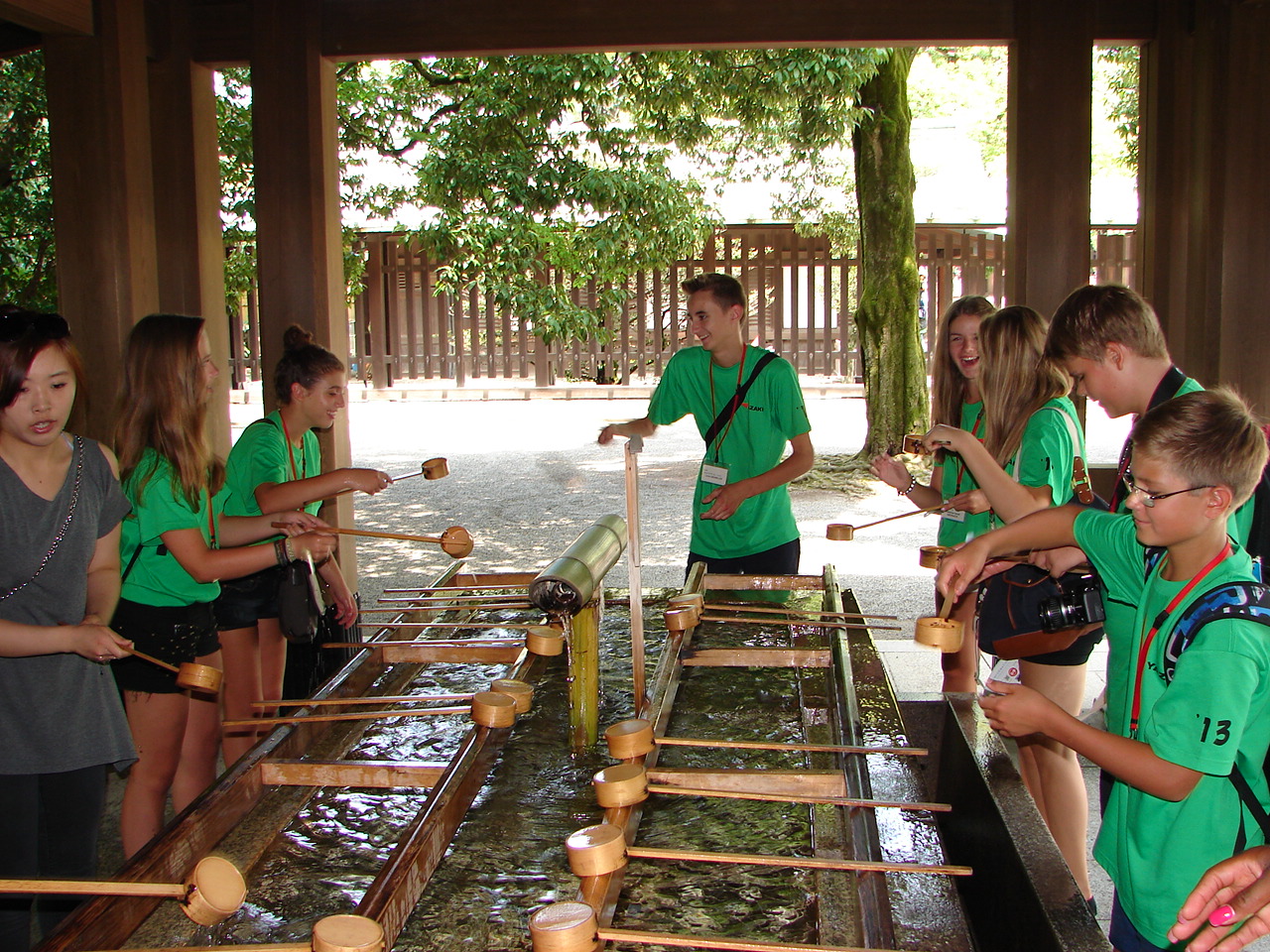 For lunch we got KFC on the bus which all of the kids enjoyed very much. What else would you have thought?

In the meantime, we drove to Asakusa where we walked around in the city-centre and got a very nice view on the Tokyo-tower and Skytree-tower (634 metres).
Skytree-tower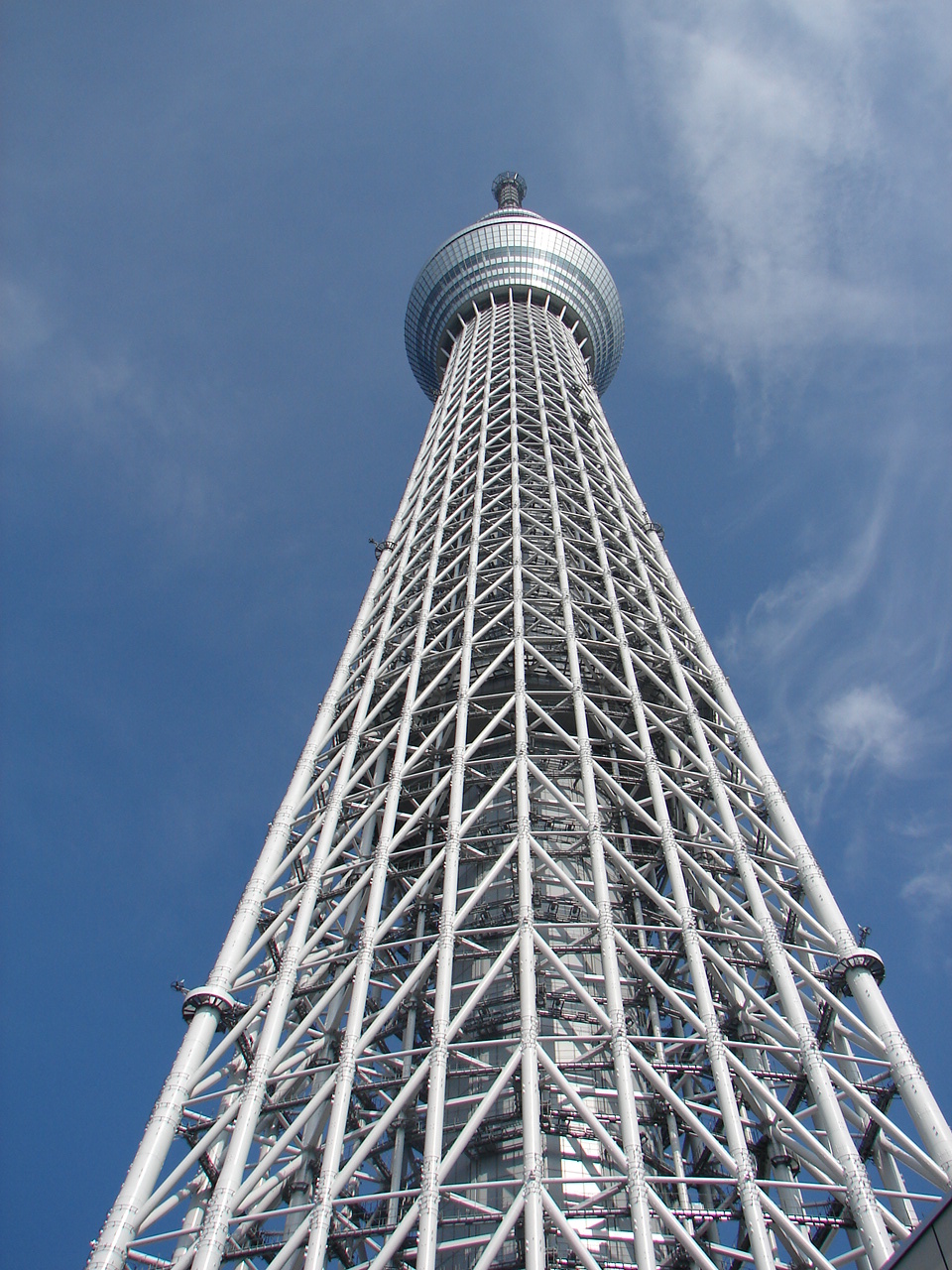 Greetings from Asakusa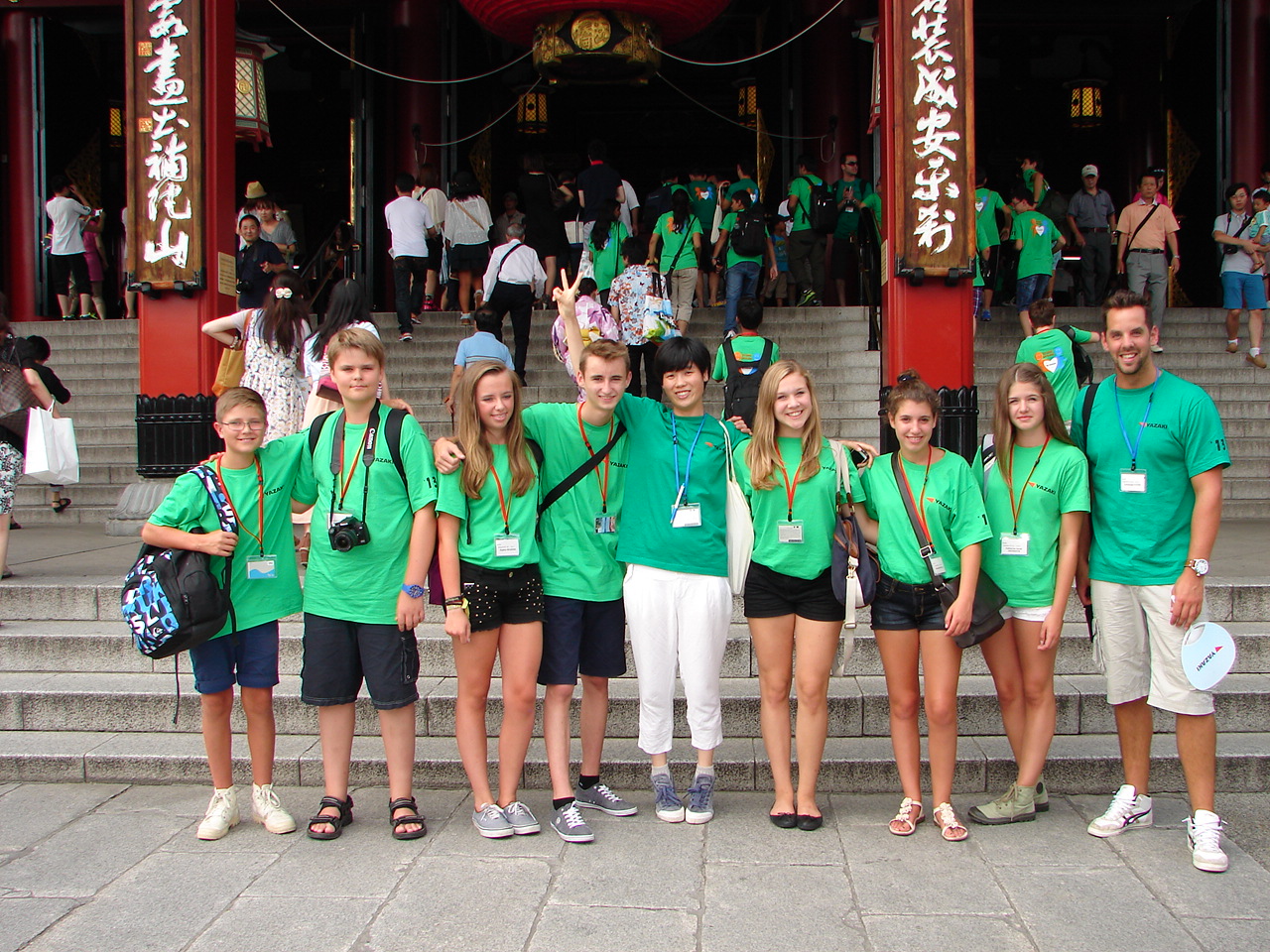 Then we took the subway to Shinjuku. There we visited a 7-floor shopping-centre which the girls enjoyed a lot...NOT! Only electronics, electronics, electronics,...as far as you could see.
We had to be back at the hotel @ 18h30 for dinner and our day ended at 22h00.
30-07-2013 om 00:22 geschreven door Domeniek
0 1 2 3 4 5 - Gemiddelde waardering: 1/5 - (3 Stemmen)

27-07-2013
Day 2
Today we got up @ 6h30, breakfast being served @ 7h15.
Before we could leave for today, we had a brief Orientation meeting with all Summercamp members (consisting of 288 campers/42 overseas chiefs and 45 Japanese chiefs) which was quite a big group.

Our Japanese chief / colleague Jiang introducing herself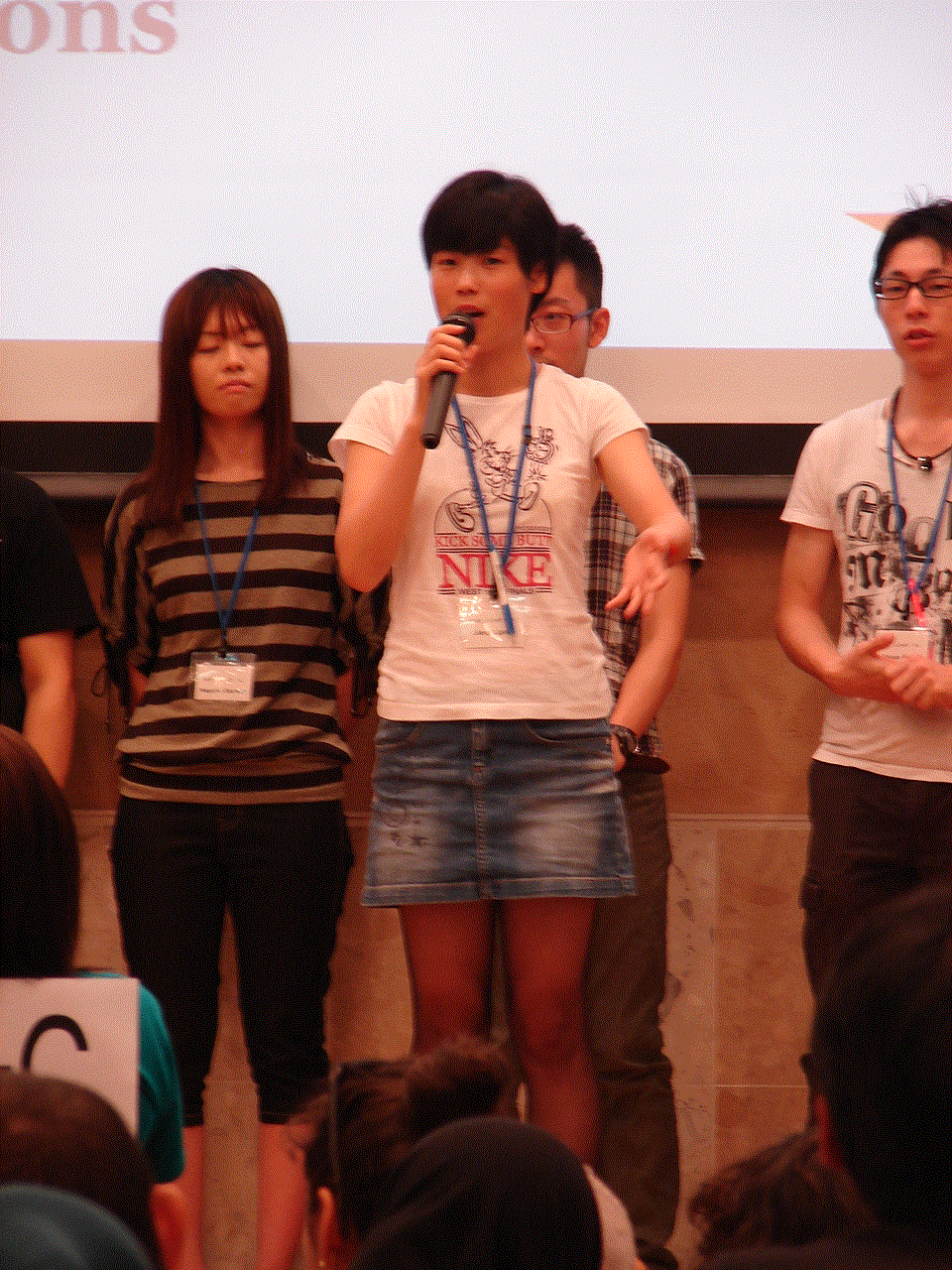 Our groupmembers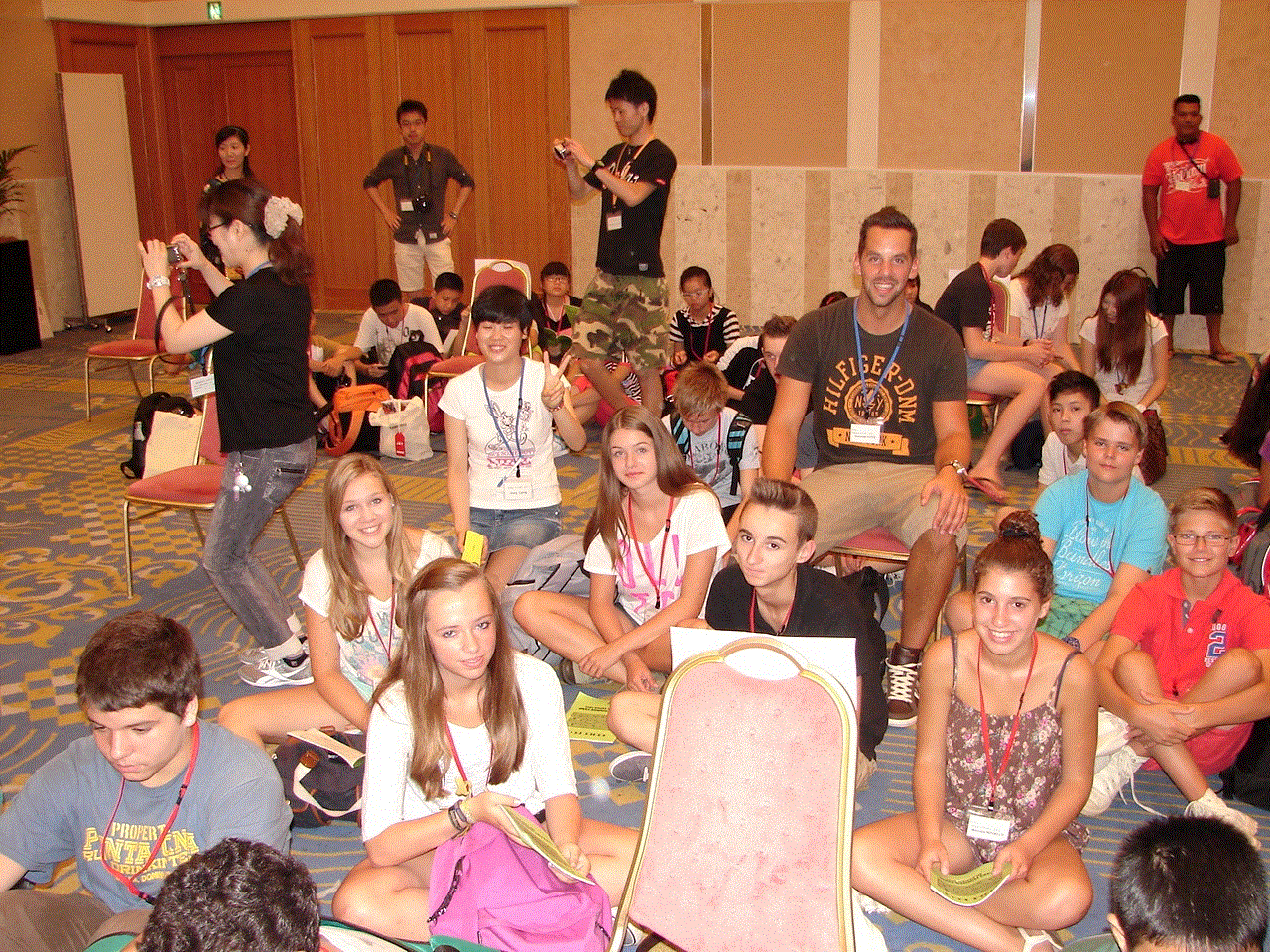 We left the hotel @10h15 and moved on to Kappa Sushi where they serve very nice...
Some like it, some don't, but in the end everyone found something that he/she could appreciate.

Joris' style (say sHHushi)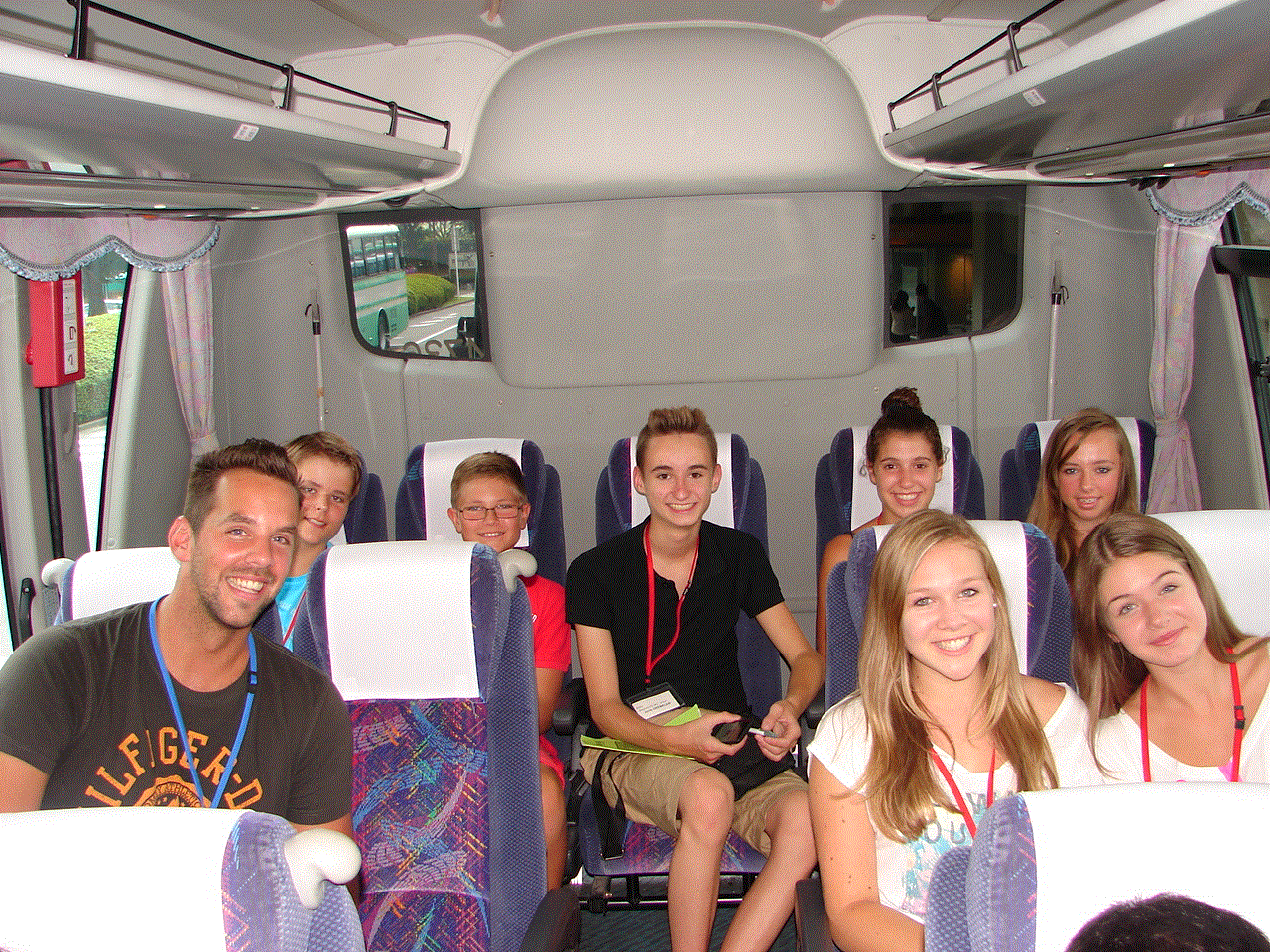 Kappa Sushi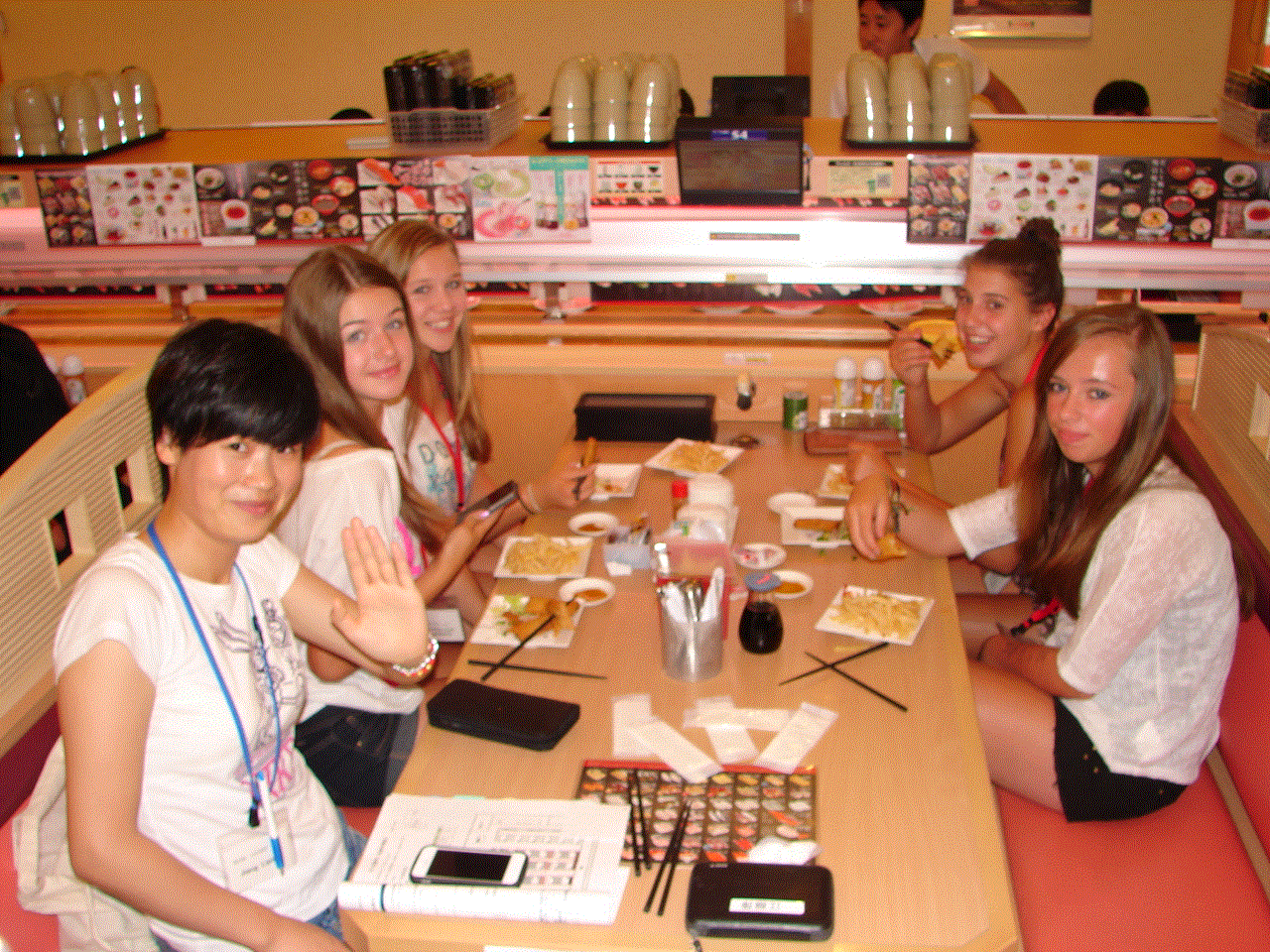 After our lunch, we drove to Boso-no-Mura, a Japanese scenery of 150 years ago at the Boso-area. We took a walk for about an hour and got on the bus again for a 2hr drive towards Mobara-city. Over there, we have visited the Tanabata-festival or star-festival.

Arrival at Boso-no-Mura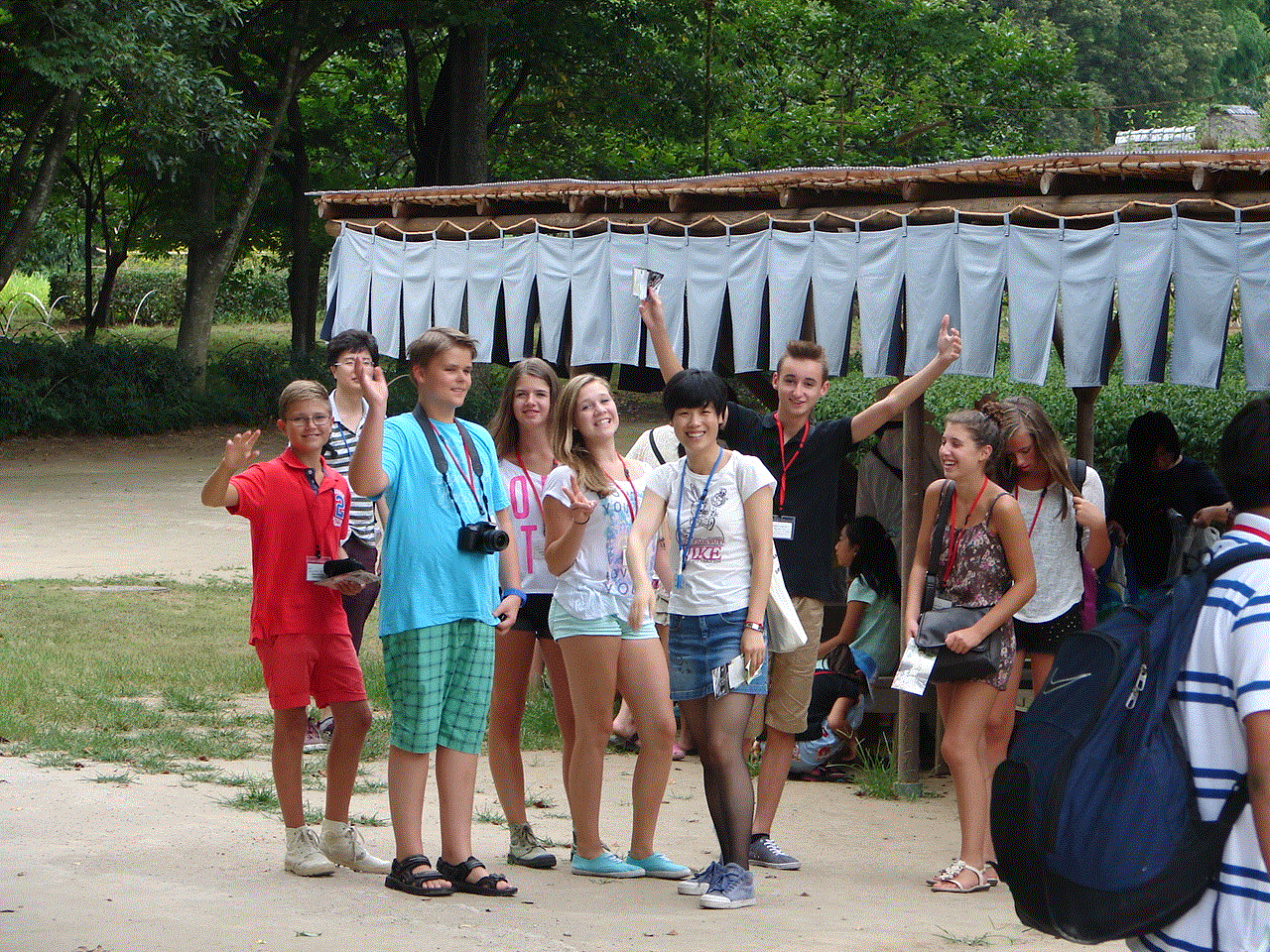 Tanabata-Festival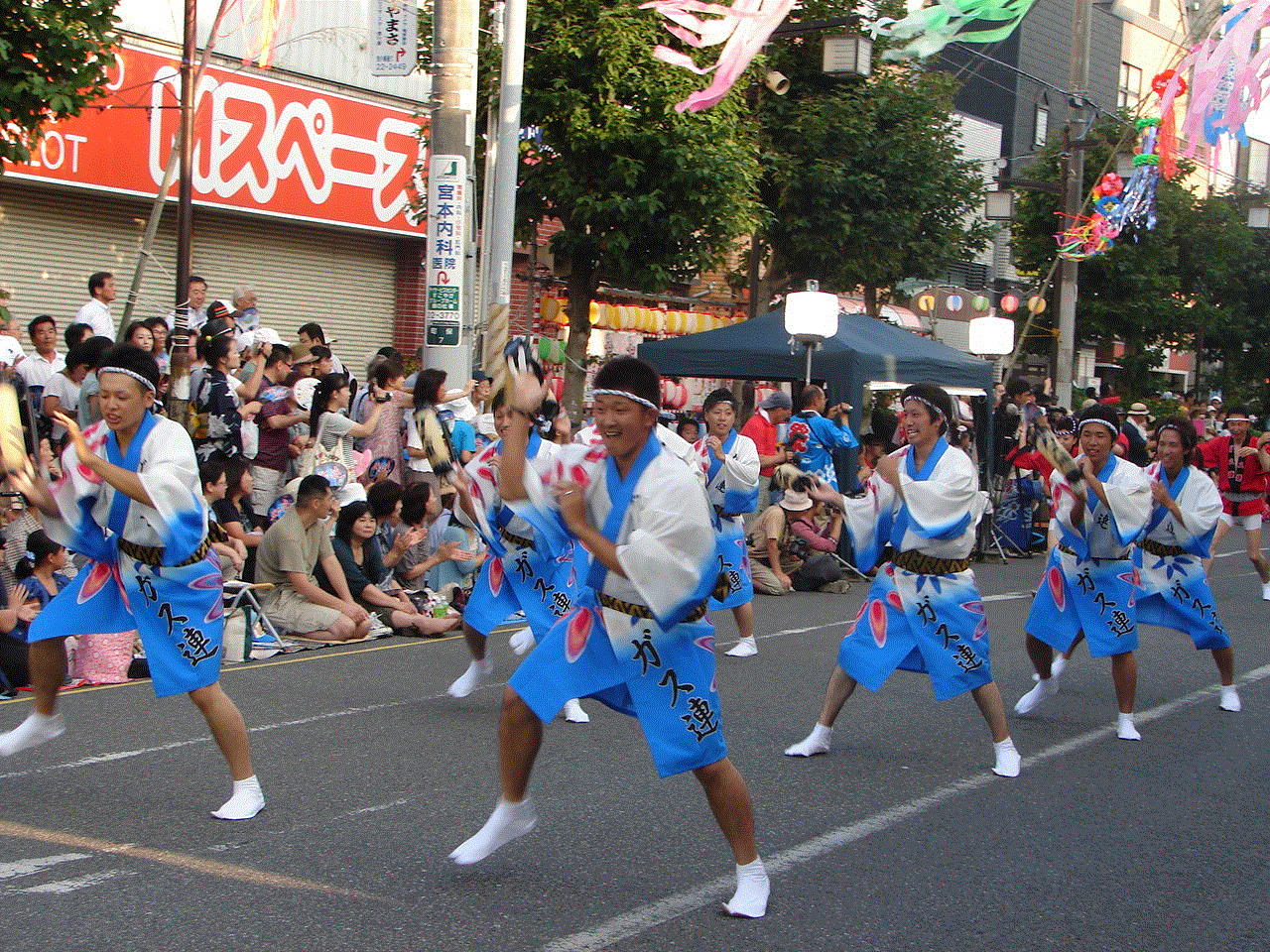 Once our visit was over, we took the bus again for almost 2,5 hrs and finally arrived at the Shinigawa Prince hotel.
With this magnificent view from the 39th floor, I wish you all 'Oyasumi'.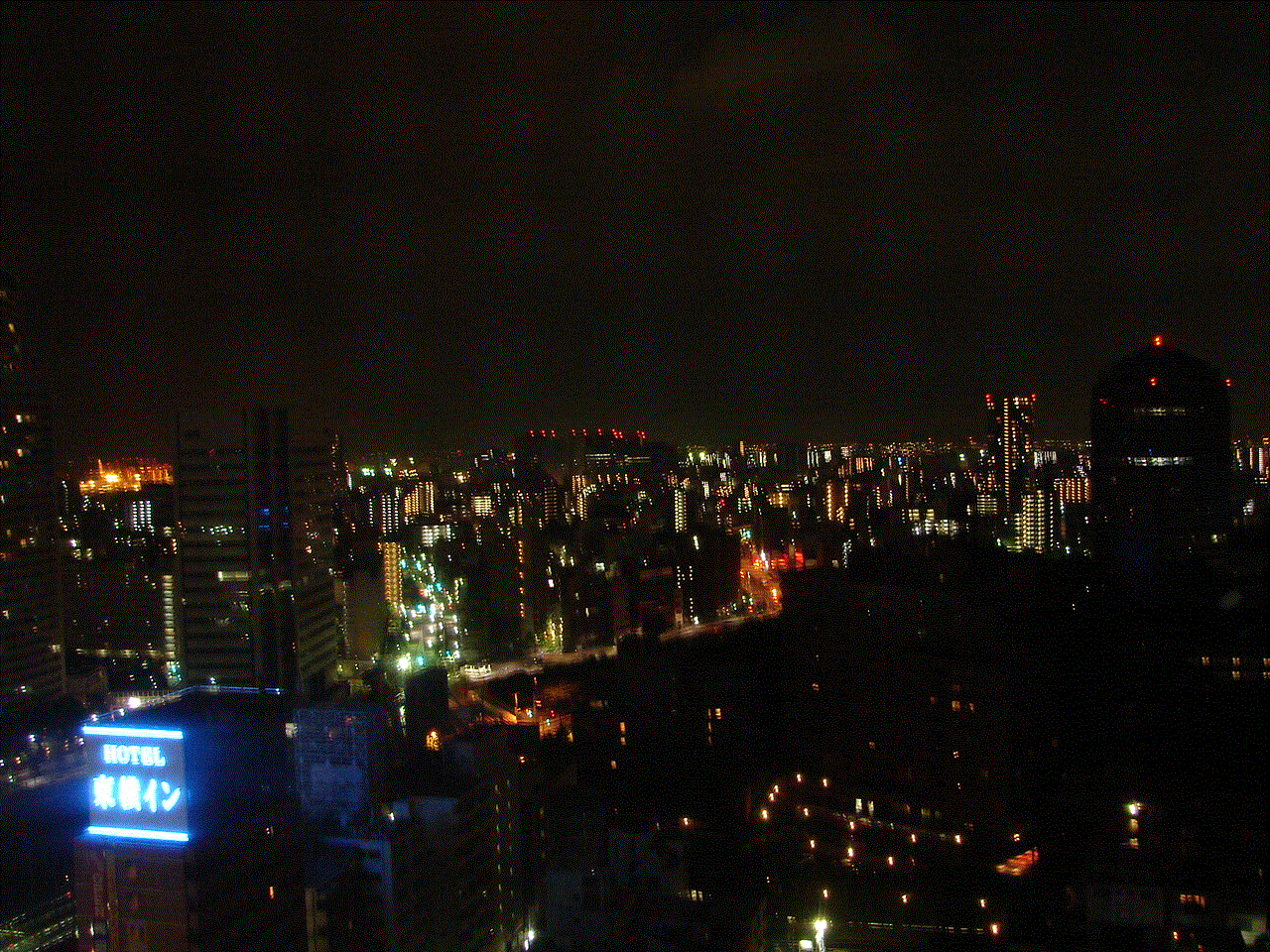 27-07-2013 om 18:58 geschreven door Domeniek
0 1 2 3 4 5 - Gemiddelde waardering: 1/5 - (9 Stemmen)

26-07-2013
Departure / arrival day
Who are we? We are a group of seven 14-year old children and one adult who have been given the once-in-a-lifetime opportunity to travel to Japan for 1 week.
Every 2 years, Yazaki Corporation organises a Summercamp which consists of a mixture between cultural learnings, getting to know other children from Yazaki plants wordwide and share a unique experience with lot's of fun, laughter, friendship and unforgettable moments.

Our journey started on 25th of july in Düsseldorf. After luggage check-in and customs controll, we (Manuela, Sophie, Joris and Domeniek) took off for a 1hr flight towards Frankfurt where we would meet up with Anton and Katherine from Yel-G and Eike and Katharina from S-Y Germany. For the flight from DUS to FRA, everything went well.
Our arrival @ Frankfurt was quite relaxed, the rest of the organisation for the whole group was more like....a mixture of stress, missing children, unclear information,.... but in the end everything worked out fine (thanks to the good help from Lufthansa ground crew).
Anton and Katherine finally arrived as the last children from a group of 80 children (boarding for Narita was already done for about 3/4) and @ 13h50 we took off for an 11hr flight towards Narita, Japan.
We flew in the Airbus 380 -800 which was absolutely FABULOUS! We had never been in a plane so big ( capacity of 555 passengers, 310.000 litres of fuel, 24,1 metres high, 79,8 metres wide), so heavy ( max. 560000kg at lift-off), and couldn't be morE comfortable with 10 seats for 4 people. We arrived at Narita airport @ 7h50.





View upon Japan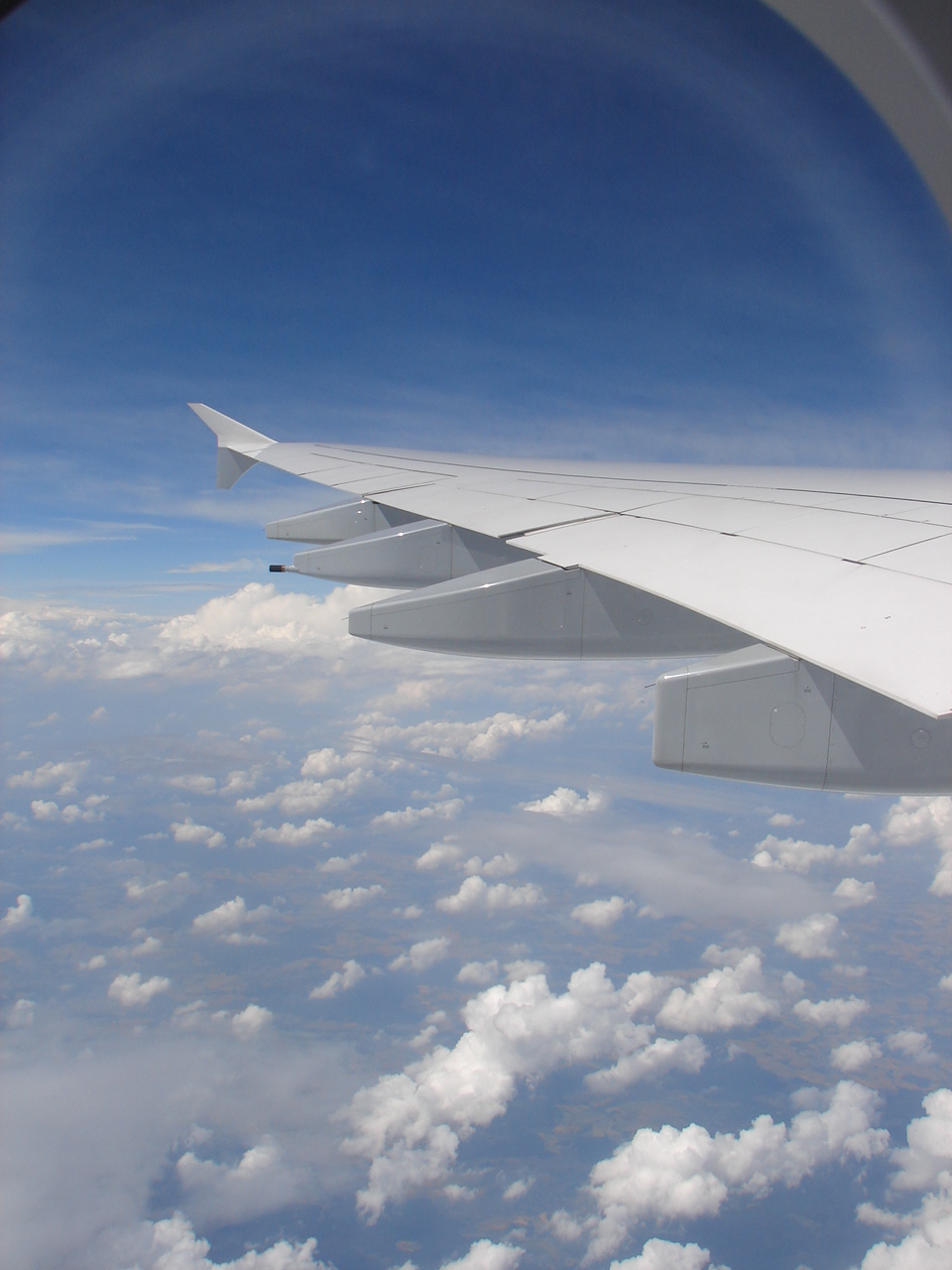 View from tail-camera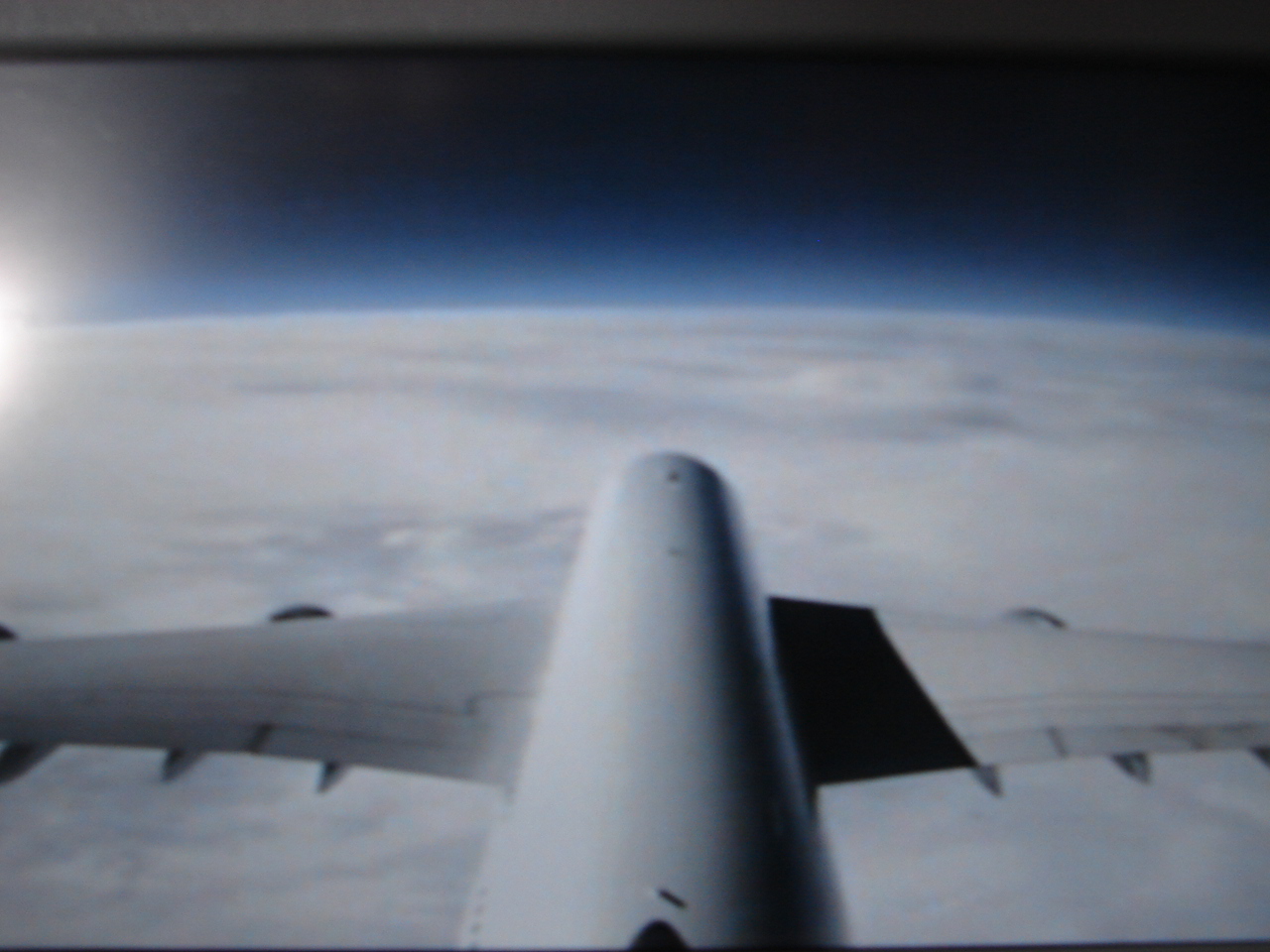 Sleeping 'beauties'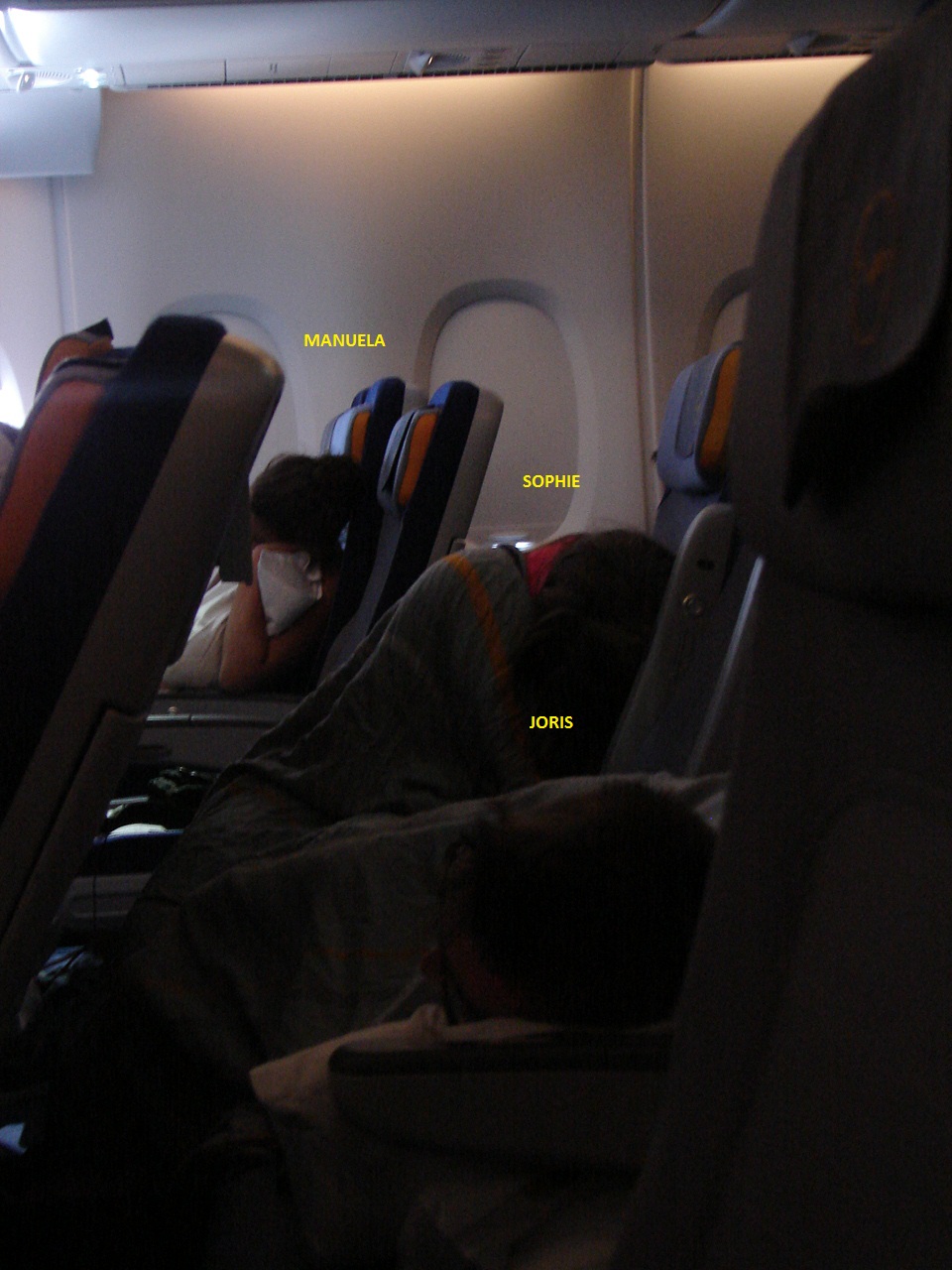 For our first day we are staying at the Nikko Narita hotel. Friday will be a resting / relaxing day as the journey towards Japan was quite exhausting, especially for those who didn't get enough sleep. We just met up with our Japanese guide Zjiang who will accompany us for the rest of the Summercamp.



Narita airport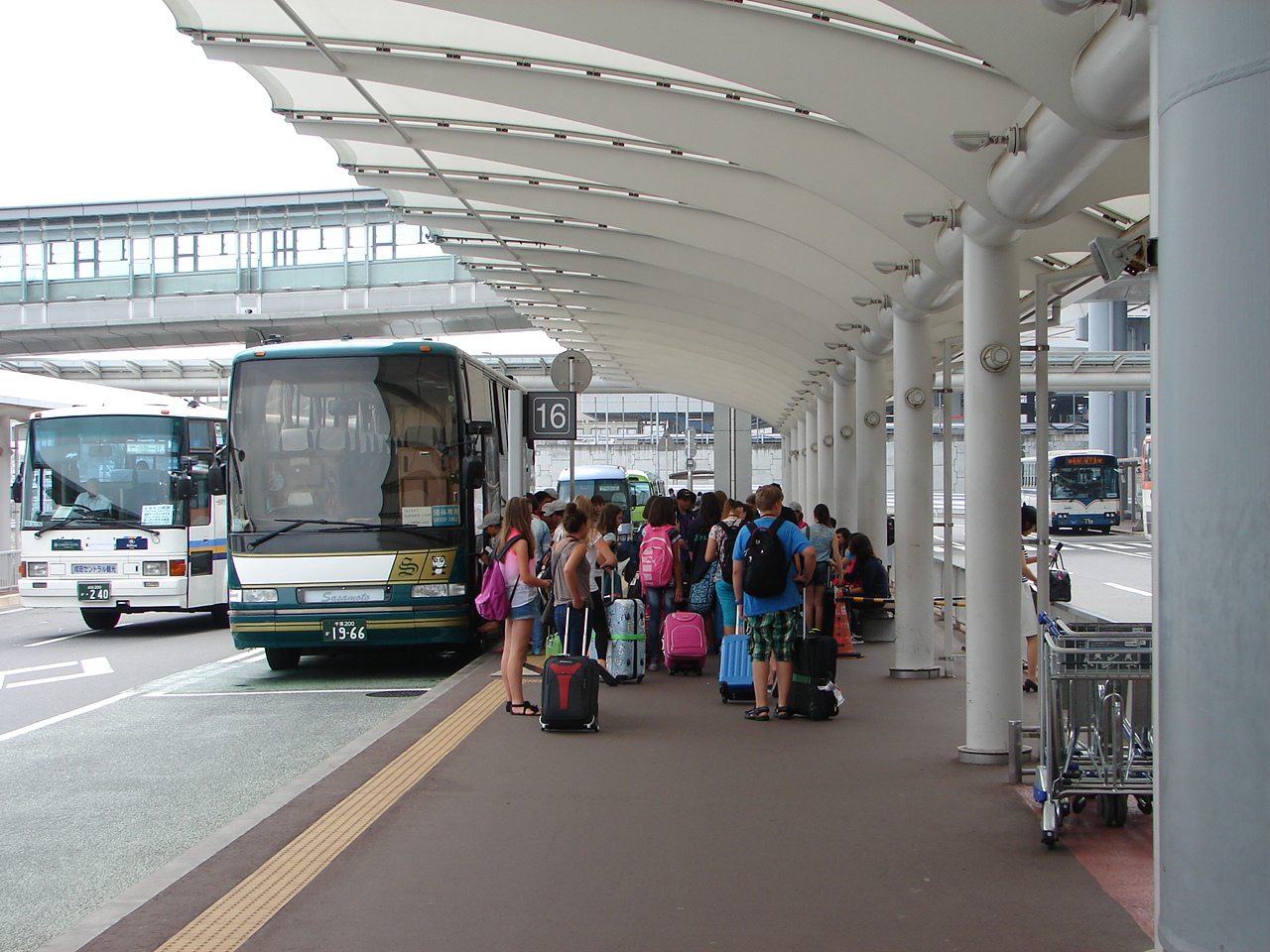 Lunch @ Nikko Narita hotel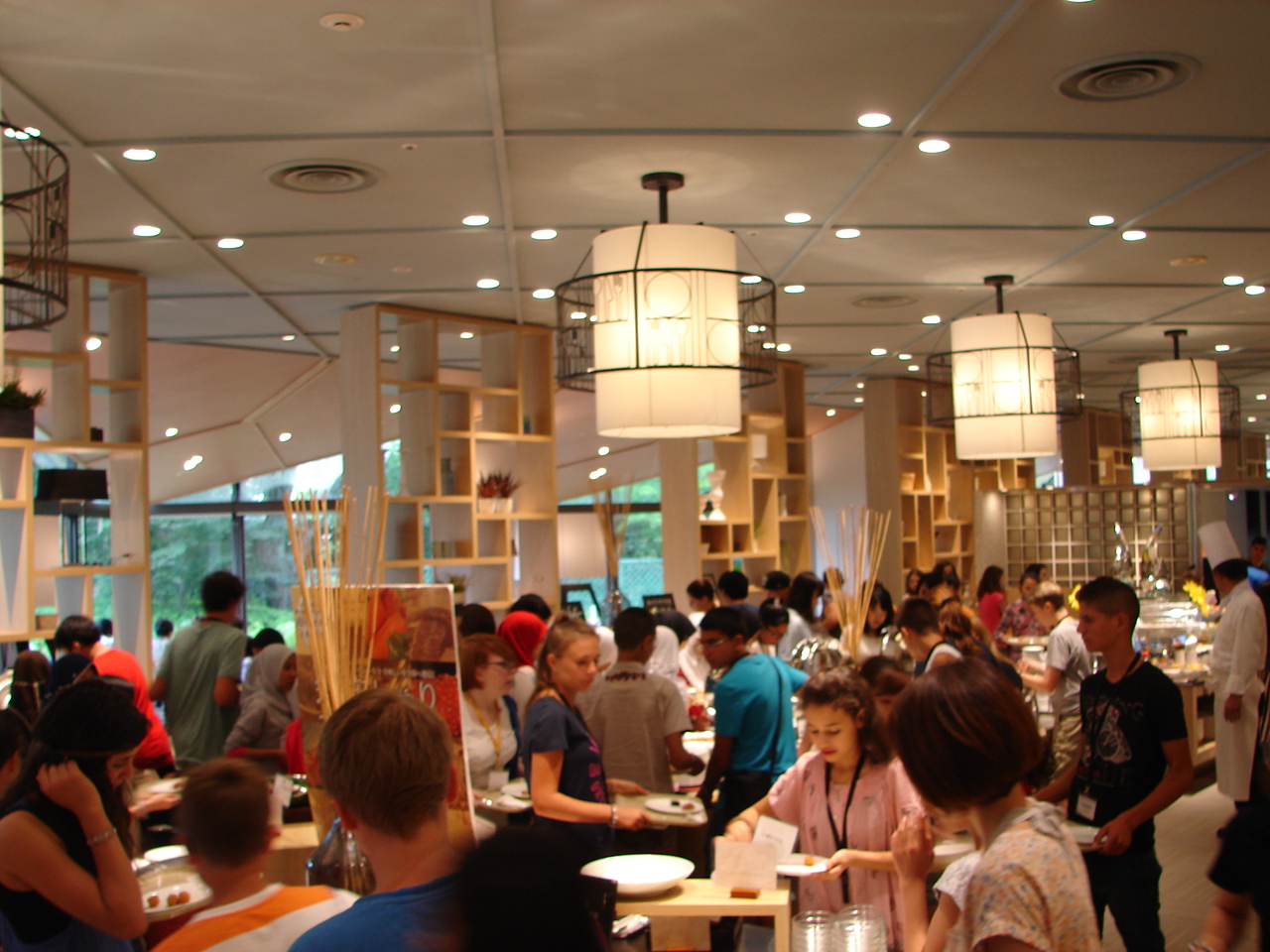 We wish you all a nice day and send you lots of greetings from Japan. See/write you soon.



26-07-2013 om 08:33 geschreven door Domeniek
0 1 2 3 4 5 - Gemiddelde waardering: 2/5 - (88 Stemmen)


| | |
| --- | --- |
| | |
Gastenboek
Druk op onderstaande knop om een berichtje achter te laten in mijn gastenboek