Rabbiner Samson Raphael HIRSCH
(1808-1888)
Rabbiner Dr. Mendel HIRSCH
(1833-1900)
Rabbiner Dr. Salomon BREUER
(1850 - 1926)
Rabbiner Dr. Raphael BREUER
(1881-1932)
Reb Julius HIRSCH
(1842-1909)
ברוך הבא! السلام عليكم!
Welkom op de blog van de studievereniging JESJOEROEN, Thora tegen nationaal-jodendom (sionisme)

Thoratrouwe antizionistische inzet en anti-imperialistische solidariteit. U vindt hier Rabbijnse teksten (vooral Samson Raphael HIRSCH strekking), nieuws en achtergrondinfo.
Bienvenue sur le blog de l'association d'études rabbiniques YECHOUROUN, Thora contre national-judaïsme (sionisme).
Nous proposons des textes rabbiniques, (surtout de l'école de Samson Raphael HIRSCH) ainsi que des infos et documentations, le tout avec engagement antisioniste et solidarité anti-impérialiste, inspirés par la fidélité à la Thora. Visitez notre blog similaire en langue française: www.bloggen.be/yechouroun .
Willkommen im Blog des Studienverbandes JESCHURUN, Tauro gegen Nationaljudentum (Zionismus).
Wir bieten Rabbinische Texten (hauptsächlich von der Samson Raphael HIRSCH Tendenz – meistens in deutsche Originalfassung), sowie Nachrichten und Hintergrundinformationen, im ganzen mit Thoratreues antizionistisches Engagement und anti-imperialistische Solidarität.
Welcome to the blog of the Study Association YESHURUN, Thora against Nationaljudaism (Zionism).
We propose Rabbinical texts (mostly from the S R HIRSCH tendency), news and information, the whole inspired by Thora-true anti-Zionist Commitment and anti-imperialist Solidarity.
Inhoud blog
| | |
| --- | --- |
| | Erklärung des Vorstandes des Rabbiner-Verbandes in Deutschland gegen das Nationaljudentum (1897) |
| | Sprüche 16,7 und Sprüchlein zur Wochenabschnitt Wajischlach |
| | Rabbiner Samson Raphael HIRSCH Komm. Wochenabschnitt Wajézé |
| | Rabbiner Dr. Mendel HIRSCH aus dem Kommentar zur Wochenabschnitt WAJÉZÉ |
| | Rabbiner Dr. Salomon BREUER zur Wochenabschnitt WAJÉZÉ |
| | "Der Zionismus, seine Theorien, Aussichten und Wirkungen" 7.Folge |
| | Rabbiner Dr. Pinchos KOHN: DER ALTE WEG |
| | Psalm 118,6 und Sprüchlein für Wochenabschnitt Wajétsé |
| | Rabbiner Samson Raphael HIRSCH Komm. Wochenabschnitt Tauledauss |
| | Rabbiner Dr. Mendel HIRSCH aus dem Kommentar zur Wochenabschnitt TAULEDAUSS |
| | Rabbiner Dr. Salomon BREUER zur Wochenabschnitt TAULEDAUSS |
| | "Der Zionismus, seine Theorien, Aussichten und Wirkungen" 6.Folge |
| | Rabbiner Dr. Joseph Breuer "Das triumphierende Rom" |
| | Sprüche 10,1 und Sprüchlein zur Wochenabschnitt Tauledauss |
| | Rabbiner Samson Raphael HIRSCH Komm. Wochenabschnitt CHAJÉ SsOROH |
| | Rabbiner Dr. Mendel HIRSCH Kommentar zur Haftoro Chajé Ssoro |
| | Rabbiner Dr. Salomon BREUER zur Wochenabschnitt Chajé Ssoro |
| | Rabbiner PINCH0S KOHN, Biographische Angaben |
| | "Der Zionismus, seine Theorien, Aussichten und Wirkungen" 5..Folge |
| | Kohéless 12,7 und Sprüchlein zur Wochenabschnitt Chajé Soroh: |
NOG MEER INTERESSANTE LINKS
NOCH MEHR INTERESSANTE LINKS
Rabbiner Josef Chaim SONNENFELD
(1848-1932)
Dr. Jacob Israël DE HAAN
(1881-1924)
Dr. Nathan BIRNBAUM
(1864-1937)
Rabbiner Pinchos KOHN
(1867-1942)
Rabbiner Ernest WEILL
(1865-1947)
IVJ exposes the vicious Zionist oppression of religious Jews who object to serve in the IDF, or protest its regime.
| | |
| --- | --- |
| | Tauro gegen Nationaljudentum (Zionismus) |
16-01-2011

Der Zionismus, seine Theorien, Aussichten und Wirkungen 24; Folge
Schriften zur Aufklärung über den Zionismus
N° 2 "Der Zionismus, seine Theorien, Aussichten und Wirkungen"
Herausgegeben vom Antizionistischen Komitee Berlin 1913
IV. DIE WIRKUNGEN DES ZIONISMUS
g) Schluß
Was für eine Phase bedeutet nun der Zionismus in der Geschichte, wenn man ihn von der höheren Warte der Psychologie der jüdischen Lebenserscheinungen betrachtet? Von dort aus gesehen ist er nichts wie der Ausdruck einer Regung, die – Gott sei Dank – in der jüdischen Seele sich sonst selten breit gemacht hat, nämlich der zagen Feigheit! Und mögen auch die jungen Herren sich noch so ungebärdig benehmen, mögen sie noch so viel Kraft und Tapferkeit zu entwickeln suchen, alles ist nur Maske, die die Wahrheit nicht bedecken kann. Tapfer ist der Zionismus nur , wenn er den eigenen jüdischen Bruder vernichten kann. Sonst aber – im Verhältnis zur Welt – ist der Zionismus im letzten Grunde Feigheit, schimpfliche, resignierte Feigheit, en zages und banges Zurückweichen aus dem Kampfe für die größten Menschheitsgüter, für Freiheit, Recht und Gerechtigkeit.. Gegen uns kämpften und kämpfen alle Mächte des Hasses und des Bösen, der Niedrigkeit und des Rückschrittes im innigem zähen Verein, gegen die Wahrheit des Lichtes erhebt sich die lügnerische Macht der Finsternis!
Und wenn der Zionismus dem Standpunkt unserer Gegner Rechnung trägt, ihm anerkennendes Verständnis entgegen bringt, so ist das stumpfe und feige Resignation, die der eignen Kraft der alten jüdischen Ideale nichts mehr zutraut. Zionismus ist schmählicher Verzicht auf den Sieg des Rechts, Zionismus ist feige Fahnenflucht aus dem Heere jener, die darum begeistert für den Sieg des Judentums streiten weil sein Sieg ein Sieg der Kultur ist!
Wir wollen den jüdischen Körper nicht aufpeitschen lassen, durch den Geist des Nationalismus , an dem er mit Sicherheit zu Grunde gehen wird. Wir wollen, und das sei die beste Bekämpfung des Zionismus , ihm die gesunde, nahrhafte Kost reichen, und nicht ermatten, wenn auch die Schwierigkeiten groß sind und der Aufstieg zur Höhe nur langsam geht.
Positive religiöse Werte geben, das wird am sichersten den Zionismus vernichten, der eine Gefahr darstellt, eine unendliche Gefahr für das jüdische Leben, für die jüdische Gleichberechtigung, für die jüdische Einheit, für die jüdische Religion und damit für das Judentum selber und dem Fortschritt der Weltkultur!
Erscheint in Jeschurun Judentum gegen Zionismus in Folgen, als Teil unseres Studienprogramms Jahrgang 5770/5771
Mit Dank an Frau Manja BURGERS, Antiquarische Buchhandlung "Spinoza" in Amsterdam
16-01-2011 om 23:54 geschreven door Naphtali HIRSCH

From a ehrlicher Yid in Brooklyn
Zionist Puppet Regime of Tunisia Overthrown
The Tunisia protests will spread to Egypt and Jordan..................and toss out the Zionist puppet PA following fall of Lebanon government................just a matter of time!! The rope is tightening around the neck of the Zionist state and their filthy "rabbis" who support them!!
16-01-2011 om 23:51 geschreven door Naphtali HIRSCH
12-01-2011

Professor Yakow M. RABKIN 'The General Vanishes', Mondoweiss

YAKOV M. RABKIN:
The general vanishes
A few years ago, an Iranian general, Ali Reza Asgari, deputy minister of defence, vanished during a foreign trip. Rumours spread that he had defected or had been kidnapped by Israxlis or Americans. At the end of 2010, the general once again appeared in the news. This time he was reportedly found dead in Israxl.
While no confirmation from Israxl is forthcoming, there remains a strong suspicion that he was kidnapped by Israxli agents in Turkey, brought to Israxl via the US Air base at Incirlik, interrogated for three years and finally died (was killed or committed suicide) in an Israxli prison. I have no privileged sources to support or deny the story. As a scholar long interested in Israxl and Zionism, I can only assess the probability of such an event. Could Israxl commit such acts? Is it congruent with its past record? Does it fit the ideology of Zionism that lies at the basis of the state of Israxl?
Prima facie, the source of this story appears credible. This story reached me through a blog named 'Tikun Olam", Hebrew for Repairing the World, run by Richard Silverstein, an American Jewish activist. Jews, such as Ilan Pappe, Noam Chomsky and the rabbis of Neturei Karta have been among the most active and best-informed critics of Israxl. This is no coincidence. Most Jews, religious or not, rejected Zionism when it emerged in the late 19th century. In spite of the establishment of the Zionist state and its military an economic successes, Jewish opposition has not vanished to this day. My recent book on Jewish opposition to Zionism explains and interprets this important but often obscured phenomenon that sheds a different light on the century-long conflict in the Holy Land. Having looked at what motivates Jews who reject Zionism, I am inclined to trust Jewish critics of Israxl. While they are motivated by a strong desire to show that what Israxl is and does has nothing to do with Jews, Jewish history and Jewish religion, their sources are usually reliable, and I have no reason to doubt this one.
Secondly, the suspected scenario fits established patterns. Kidnapping individuals in other countries and bringing them to Israxl is part of the ethos that Israxli security services have developed over the years.
The history of Zionist activities even before the establishment of the state of Israxl shows a taste for intrepid, often violent adventures and disdainful disregard for law, national or international. The cultivation of distrust by the state of Israxl pretending to assure "the survival of the Jewish people" serves as a carte blanche to justify the use of any and all means available. Ironically, Zionism has turned the Holy Land into the most dangerous country for a Jew to live in.
The first political murder perpetrated by Zionist organizations occurred as early as 1924, when Jacob De Haan, a prominent opponent of Zionism, was shot as he was leaving a synagogue in Jerusalem after the evening prayer. His murderers were Zionists who had infiltrated the British police. The murder was to prevent De Haan from organizing a delegation of rabbis to London in the hope of convincing British colonial authorities that Zionists did not represent Jews in Palestine or elsewhere, that Zionists represented only themselves. As a result of De Haan's assassination, this delegation never left for London, and Zionists continued to act as if the Jews of the world were supporting them. Among the conspirators to murder was the future President of Israxl Yitzhak Ben-Tsvi. Later, Zionist assassination squads committed murders of British and international officials in Cairo, with at least one of them being attributed to the future Prime Minister of Israxl Yitzhak Shamir.
There is a bitter irony in the manner in which the state of Israxl consistently ignores and defies public international law. In fact, Israxl may be the only state to derive its legitimacy from an international organization, i.e. the United Nations. It was a decision of the UN General Assembly to partition Palestine in 1947 that gave the Zionist movement a degree of international respectability. Taken against the will of the majority of Palestinians - Jewish, Christian and Muslim - the UN resolution was a bizarre vestige of colonial mentality and a recipe for chronic violence that has plagued the region ever since. When the United Nations later called on Israxl to allow Palestinian refugees back, Israxl refused and snubbed the international organization, proceeding to obliterate hundreds of Palestinian villages. Israxl added insult to injury by settling the lands conquered from Egypt, Syria and Jordan in June 1967. Israxl has since ignored dozens of resolutions adopted by the UN.
Israxl has acted with resolve and determination, colonizing the occupied territories, assassinating presumed enemies around the world and – with particular relevance to our case - kidnapping people in other countries. The kidnapped are a rather motley crowd, ranging from the Nazi official Adolf Eichmann kidnapped in Argentina to the Israxli nuclear technician Mordekhai Vanunu abducted from Italy. Since kidnapping is part of the Israxli arsenal, it is quite conceivable that General Asgari would be dealt this way. / Israxli security services enjoy the privilege of impunity because of unswerving protection by the United States. In fact, there is an interesting parallel between the exceptionalism of Israxl and that of the United States. Both countries have acted self-righteously in pursuit of its interests whatever the legal consequences. The only counterweight has been the threat of credible force from their adversaries: this is how, for nearly half a century, the aggressive instincts of the United States were held in check by the Soviet Union.
For decades, rather than admit that the colonial settler state generates hostility through dispossession and displacement, Israxl has attributed the hostility of Palestinians and other Arabs to irrational causes, including "the new antisemitism". This justified routine use of violence as "the only language they understand".
The United States and other Western nations embraced this doctrine soon after the dismemberment of the Soviet Union. Thus the hostility of the perpetrators of the attack on the Twin Towers was attributed to "their hatred of our way of life", rather than to perfectly rational causes such as rejection of US policies in Western Asia. The stage was set for the concept of "Clash of Civilizations", and for the unabashed reliance on the use of force in Afghanistan, Iraq, and Pakistan as well as growing threats of the use of force against Iran. This is how the US practices have come to imitate those of Israxl. Kidnapping was renamed "extraordinary rendition", and came to be practiced with active cooperation of several European and Arab countries. There is little doubt that Israxl and the United States would cooperate in such endeavours. It is therefore quite conceivable that the kidnapping of General Asgari could be carried out as a joint venture of Israxl and the United States.
To justify a kidnapping of a deputy defence minister of another country, Israxl had to build up the image of Iran as a dangerous and irrational enemy. This is how the Iranian president Mahmoud Ahmadinejad was portrayed as an anti-Semite who threatens to wipe Israxl off the map.
These two claims have been proven false. While overtly anti-Zionist, he is not anti-Jewish. Indeed, had he been anti-Semitic, he would have harassed Iran's Jews rather than criticize a nuclear-armed regional superpower. Nor has he threatened to wipe Israxl off the map, as Zionist propaganda claims. Rather, comparing it to the Soviet Union, he expressed a wish to see Israxl as the Zionist state disappear "from the page of time". Just as the Soviet regime was not wiped out in a hail of nuclear weapons, he does not suggest using force to transform Israxl into a normal state of equal citizens, which would live in peace with its neighbours. Like many non-, anti- and post-Zionist Jews, he wants Israxl to evolve from a state for the Jews to an inclusive state of all its citizens.
A wish to see Israxl evolve this way was misrepresented as a physical threat against Israxli civilians. This is how the emotionally charged allegations hurled at the Iranian president have become established truth and, moreover, ground for action in Israxl and the United States.
Zionism has been a rebellion against Diaspora Judaism and its cult of humility and appeasement. Several Jewish thinkers had warned of this predicament. One of them prophesied in 1948, soon after the unilateral proclamation of independence by the Zionist leaders:
And even if the Jews were to win the war, […] the "victorious" Jews would live surrounded by an entirely hostile Arab population, secluded inside ever-threatened borders, absorbed with physical self-defence. […] And all this would be the fate of a nation that - no matter how many immigrants it could still absorb and how far it extended its boundaries – would still remain a very small people greatly outnumbered by hostile neighbours.
This warning came from the German-American scholar Hannah Arendt who understood the perils of establishing a state against the will of local inhabitants and all the surrounding nations. Secular and religious thinkers alike had feared that Zionism would endanger Jews engulfing them in chronic violence. Indeed, to impose itself onto its "hostile neigbours" Israxl has acquired the mightiest military in the region. But this has brought its citizens neither peace nor tranquillity as if confirming the words of the Biblical prophet Samuel: it is not by strength that man prevails (Samuel I 2:9).
Nowadays, when no Arab state poses a military threat to Israxl it is Iran that the Israxlis are being told to fear. Just next to Iran, which is as yet far from acquiring a nuclear potential, lies Pakistan, an unstable regime with a real, not imaginary, nuclear arsenal. Just as Arendt prophesied, there may be no end to existential threats if Israxl maintains its Zionist character. It follows that kidnapping a deputy minister of another country in a third one would make perfect sense in the Zionist frame of mind. While I have no solid evidence that the kidnapping took place, its probability appears rather high.
The author is Professor of History and associate of CERIUM, Centre for International Studies at the University of Montreal. His recent book on the history of Jewish opposition to Zionism has been translated into eleven languages. It was named one of the three best books of the year in Japan in 2010, nominated for the Hecht Prize for Studies on Zionism in 2008, and for Canada's Governor General Award in 2006.
And 44 Comments to read at:
http://mondoweiss.net/2011/01/the-general-vanishes.html
12-01-2011 om 17:00 geschreven door Naphtali HIRSCH
10-01-2011

From Brooklyn with Love
Curiosity
Besançon was an artist, and become a baal teshuva maybe 40 years ago and became a Breslover who had a group in Aix-le Bains. He moved to his beloved medinah about 20 years ago. Just a Zionist Breslover, nebuch. He even started believing in Na-Nach... .Gevalt...
Judaism is in the dirt. Rachmana Litzlan. Everything, all the Torah leaders, all chassidic leaders, Breslov.
Everything. And NK... a failure...

10-01-2011 om 17:02 geschreven door Naphtali HIRSCH
09-01-2011

Der Zionismus, seine Theorien, Aussichten und Wirkungen 23. Folge
Schriften zur Aufklärung über den Zionismus
N° 2 "Der Zionismus, seine Theorien, Aussichten und Wirkungen"
Herausgegeben vom Antizionistischen Komitee Berlin 1913
IV. DIE WIRKUNGEN DES ZIONISMUS
f) Zionismus und jüdisches Leben
… Die größte Gefahr droht von Seiten des Zionismus der Jugend, die in ihrem Kraftbewußtsein weniger ihrem Verstande als ihrem Gefühle folgt, sich leicht von hohlen Phrasen berauschen läßt und immer zu Extremen neigt. Wir wollen und sollen unsere Jugend zunächst zu Juden erziehen, und falls sie sich durchaus Parteien anschließen wollen, so bleibe das einem reiferen Alter überlassen. Der Zionismus will es anders, ihm ist das Judentum nichts, die Partei alles, und er drängt sich an die Jugend früh heran, in einem Alter, da wir anderen es für vornehmer und nützlicher halten, nur zu erziehen, nur eine allgemeine, jüdische Grundlage zu geben. Der Zionismus füttert unreife Tertianer und Sekundaner mit verhetzenden und demagogischen Phrasen, nicht nur, für die Partei einzufangen, sondern um sie gegen alle Autoritäten aufsässig zu machen, die einen jungen Menschen vorbildlich sein müssen. Er erfüllt die Knaben mit Verachtung gegen alles Deutsche, das er sie als etwas Fremdes und Aufgezwungenes betrachten lehrt: er schürt den Haß gegen die jüdische Religion und dessen Vertreter, den Religionslehrer, weil dieser doch einen religiösen Standpunkt vertritt und Kraft seines Amtes und deren Aufgaben der Schüler in demselben Sinne beeinflussen muß. Es ist nicht zu verwundern, wenn Teile der jüdischen Jugend mit Scheuklappen vor den Augen durch das Leben gehen, wenn sie nichts sehen wie ihre nationaljüdische Partei und für allgemein jüdische Auffassungen weder Lust noch Interesse noch Verständnis haben! So ist es nicht erstaunlich, wenn jüdische junge Leute ohne Autoritätsgefühl heranwachsen, wenn sie später überhaupt nicht fähig sind, sich mit einem Ganzen als arbeitendes Glied einzuordnen wenn sie statt Selbstbewußtsein nur arrogante hohle Anmaßung besitzen, die den jüdischen Namen verächtlich macht, das Judentum schädigt.
Ja, der Zionismus züchtet in seinen Anhängern eine geradezu erstaunliche Unbescheidenheit und Anmaßung . Der Nationaljude glaubt der einzige, aufrechte, wahre Jude zu sein. Was ein nichtzionistischer Jude sagt oder tut, ist ihm in milderen Fälle Unsinn, meist aber glatt Verrat. So scheut er sich auch gar nicht, auch nichtjüdischen Kreisen gegenüber seine gegensätzliche Stellung zu den anderen Teilen des Judentums so stark zu betonen, daß man wohl sagen kann, er rufe die Hilfe der Andersgläubigen gegen seine eigenen Brüder zu Hilfe, und daß er bei innere Streitigkeiten je gegen seine jüdische Gegner aufzuhetzen sucht, dürfte der Verlauf der jüngsten Aussprache im "Kunstwart" jedem gezeigt haben, der sehen will. Der Zionismus ist, wie er sich auch drehen und wenden wolle, das Element, das die innere Gegensätze im Judentum eifrig verschärft und vertieft, das die verbindenden Momente nicht gelten lassen will.
Braucht man nach alle diesen Dingen noch auf die Mittel hinzuweisen, mit denen der Zionismus seine Kämpfe führt? Es entspricht nur seinem Wesen, wenn er, wie jede Nummer einer zionistischen Zeitung es beweist, so sich im Streite benimmt, wie er es bei seinem großen Vorbild, der Antisemitismus gelernt hat. Nie kämpft er sachlich, sondern stets persönlich. Seine stärkste Argumente sind Beschimpfung des Gegners, Verdächtigung seiner Motive, das Aufwühlen seiner intimsten Verhältnisse, und wenn alles nicht zieht, muß Einschüchterung und Drohung die Wucht sachlicher Gründe ersetzen. Jeder Kampf beweist aufs neue, daß der Zionismus darum eine ernste Gefahr darstellt, weil er statt nach altjüdischer Art mit der ritterliche Waffe des Geistes zu kämpfen, sich lieber einer anderen, weit wirksameren, bedient: der Terrorismus!
(wird fortgesetzt)
Erscheint in Jeschurun Judentum gegen Zionismus in Folgen, als Teil unseres Studienprogramms Jahrgang 5770/5771
Mit Dank an Frau Manja BURGERS, Antiquarische Buchhandlung "Spinoza" in Amsterdam
09-01-2011 om 18:46 geschreven door Naphtali HIRSCH
07-01-2011

The last battle before Moshiach
The last battle before Moshiach
will be against frumme chareidi Zionism, Amaleqim yimach shemam
List of enemies of Jews: In 1934 years of exile since the destruction of the second Temple in Jerusalem:
The inside enemies:
Ø biryonim (in the time of Ribaz)
Ø apikorsim
Ø mumarim
Ø malshinim
Ø moysrim
Ø false moshiachs
Ø emancipation in Europe
Ø reforms
Ø haskala'h
Ø Zionists
Ø frum Zionists
Ø chareidi Zionists
Written by Abraham, Palestinian Jew captive in the Zionist Entity
07-01-2011 om 14:59 geschreven door Naphtali HIRSCH
06-01-2011

A EHRLICHER YID FUN BROOKLYN ASKS THE RIGHT QUESTIONS
Who is the guy with the tie!?
Anyway the samech mem makes sure that Hirsch is used to promote the PA two state solution!

Muslim, Christian and Jewish clerics meet in Ramallah

Muslim, Christian and Jewish clerics met in Ramallah on Wednesday to declare a joint stance on Israxl's occupation of Jerusalem.

The religious leaders met at the offices of the Islamic Christian Commission in Support of Jerusalem and the Holy Sites.

In a news conference at the Ramallah office, the commission's secretary-general Dr Hasan Khatir welcomed the religious officials, in particular Rabbi Moshe Hersch, head of the Neturei Karta group.

http://rohama.org/en/pages/?cid=3769


Related: http://www.bloggen.be/jesjoeroen/archief.php?ID=1020803
06-01-2011 om 18:51 geschreven door Naphtali HIRSCH
04-01-2011

Arky TEITELBAUM to become first Zionist Satmar-Chabad Rebbe
Arky Teitelbaum hopes to become the first Zionist Satmar-Chabad Rebbe in history!!
האדמו"ר מסאטמר התוועד בבית-חב"ד בקליפורניה
כ"ק האדמו"ר מסאטמר שליט"א, הנופש בימים אלו בחופשה בעיר הציורית פאלס ספרינגס בקליפורניה, התוועד בסוף-השבוע שעבר בבית-חב"ד המקומי, בהנהלת השליח הוותיק הרב יונתן דננבוים. השליח דואג במהלך כל ימות השנה לאדמו"רים המגיעים לנפוש בעיר השקטה. צפו בתמונות מההתוועדות (בתפוצות)
http://www.kikarhashabat.co.il/סאטמר-בחבד.html

Communicated from a ehrlicher Yid in Brooklyn.
04-01-2011 om 20:54 geschreven door Naphtali HIRSCH
03-01-2011

Samson Raphael Hirsch 'Das Judentum und Rom'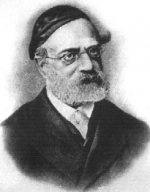 Samson Raphael HIRSCH



" DAS JUDENTUM UND ROM"


Rechtzeitig zum Jahrzeit und als Widerlegung der "politisch korrekte" Lüge der EU Machthaber und Verbündeten des Zionismus über vorgebliche "gemeinsamen Wurzeln" einer "jüdisch-christlichen Zivilisation" erschien eine Wiedergabe vom Aufsatz "Das Judentum und Rom - Gedanken zum Monat Teves" von Rabbiner SAMSON RAPHAEL HIRSCH sel. A.

Zu lesen im Blog "Der Israelit"

Mit freundlichen Dank an den Schriftleiter von "Der Israelit"
03-01-2011 om 23:36 geschreven door Naphtali HIRSCH
02-01-2011

Der Zionismus, seine Theorien, Aussichten und Wirkungen 22. Folge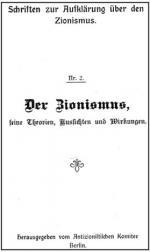 Schriften zur Aufklärung über den Zionismus
N° 2 "Der Zionismus, seine Theorien, Aussichten und Wirkungen"
Herausgegeben vom Antizionistischen Komitee Berlin 1913
IV. DIE WIRKUNGEN DES ZIONISMUS
…
f) Zionismus und jüdisches Leben

Das Endziel des Zionismus ist eine gefährliche Utopie, wohingegen die Bewegung, die Agitation, die Verhetzung, das wichtigste darstellt. Die Einsichtigen unter den Zionisten wissen natürlich, daß die Zukunftshoffnungen unerfüllbar sind, ja viele von ihnen haben vor ihnen eine geheime Angst, weil ihnen doch davor bangt, das kostbare, ewige Besitztum, die jüdische Religion, zu zerschmettern. Da nun die Agitation, die Bewegung, eine so überragende Rolle spielt, hat der Zionismus in dem verhältnismäßig kurzer Zeitraum seines Bestehens die unangenehmsten und bedauerlichsten Wirkungen für das jüdische Leben der Gegenwart gehabt.
Es ist schon kurz erwähnt worden, daß er in den jüdischen Massen Rußlands Hoffnungen erweckt hat, die nicht zu realisieren sind, und das im Augenblick, da die Unmöglichkeit sich erweist, als Reaktion eine unaussprechliche Entmutigung eintreten wird, die aber die ernstesten Folgen für den Bestand des Judentums haben muß. Wenn es gelingt, auch nur einem erheblichen Teil der russischen Jugend einzureden, daß Judentum nicht Religion sondern Nation ist, so hat er dort das Judentum zerstört. Denn es kann keinen Zweifel unterliegen, daß unsere Zeit des Rassenstandpunktes vorübergehen wird und daß ein Zeitalter einst folgen muß, indem man über Menschenwert und Kultur vernünftiger denkt.
Was dann? Wenn der Massen den Sinn für die Religion fehlt und das nationale Ideal praktisch sich als unausführbar, theoretisch als wertlos erwiesen hat? Dann löst sich das Judentum logischerweise auf, und dieses Zukunftsbild erweist zugleich, daß der Zionismus, so sehr er mit seinem angeblich positiven Judentum prunkt, doch im Grunde nichts ist, was unabhängig wäre von den Strömungen der Welt.
Eine weitere praktische Folge des Zionismus ist, daß er viel jüdische Arbeit einfach verhindert. Der Nichteingeweihte geht von dem falschen Standpunkte aus, daß hinter dem großen Geschrei etwas stecke, und die Laue und Zagen lauen sich in ein behagliches Philisterbewußtsein ein, in den Gedanken, daß ja der Zionismus arbeite! Zudem hat natürlich der Gedanke daß "Wohltätigkeitsjudentum" ein überwundener Standpunkt sei, daß er sogar die Seele des jüdischen Volkes schaden müsse, wenigstens bei denen recht angenehme Gefühle ausgelöst, die nicht gerne geben und zum Geben gezwungen werden müssen. Wenn sie auch wenig spenden für das "einzig wahre und unverfälscht echte Zukunftsjudentum" , so beginnen sie inzwischen wenigstens insofern gesinnungstüchtig zu sein, als sie allmählich in der Opferwilligkeit für Aufgaben der Wohltätigkeit nachlassen.
Die Tatsache daß die Anhänger des Zionismus gewiß persönlich opferfähig und -willig sind kann diesen Schaden nicht aufwiegen. Dazu ist ihre Zahl zu gering, und das Geld kommt nicht Zwecke zu Gute, die für das Wohlergehen des Judentums irgendwie Bedeutung haben.
Schädlich hat der Zionismus auch insofern gewirkt, als in jüdische Gemeinden und Vereine eine kurzsichtige politische Kampfesweise mit all ihren Schäden und Mängel n getragen worden ist. Religiöse Angelegenheiten -- und alle Dinge, die jüdische Gemeinschaften beschäftigen stehen in engerer oder loserer Verbindung mit der Religion – besitzen eine gewisse Erhabenheit und dürfen nicht mit den selben Mitteln behandelt werden wie etwa wirtschaftliche Fragen. Religion und Politik sind Gegensätze und müssen Gegensätze bleiben!
Der Zionismus hat naturgemäß religiöse Streitfragen zu politische Zänkereien herabgewürdigt, er hat alle Mittel der Politik, Intrigen, Lügen und Hetzereien in seinem Waffenarsenal mitgebracht, und der Mittelpunkt des Judentums ist für ihn nicht die Synagoge, sondern die rauchende und Bier trinkende Radauvolksversammlung, deren geistige Argumente je nach Gegend, das Niederschreien des Gegners oder der Maßkrug sind, die für ernste Fragen weder Interesse noch Urteil hat, sondern dem zujubelt der mit möglichster Lungenkraft, mit möglichst witziger Form, in möglichst vielen glatten Phrasen möglichst viel Gift verspritzen kann! Fügt man noch hinzu, daß, wie bei der wirklichen Staatspolitik, auch beim Zionismus so manchem nur das Mittel ist, um sich Namen und Berühmtheit zu schaffen, so hat man die Hauptzüge der Verflachung und Verrohung beisammen, die unter dem Einfluß dieser Bewegung das jüdische Leben in Deutschland angenommen hat.
Eine solche Bewegung, der die Partei über alles, das Judentum nichts ist, die politisch und nur politisch sein will, muß sich im jüdischen Leben als Element der Zwietracht und Zersetzung bewähren. Nicht nur, daß ihre eigene positive Arbeit gering und wertlos ist, war den Zionisten auch das emsige, erfolgreiche Schaffen anderer jüdischer Kreise stets ein Dorn im Auge, und eifrig suchen sie zu zerstören, was zerstört werden kann. Den Deutsch-Israelitischen Gemeindebund , eine ungemein segensreich wirkende Organisation, haben sie beinahe gesprengt; sie haben den Willen bekundet, tausenden von deutschen Juden die Mittel zur religiösen Belehrung und Erhebung zu entziehen, weil der Gemeindebund nicht zulassen wollte, daß seine Tagungen Gelegenheiten wurden, an denen sich jüngere, strebsame Zionisten im Halten demagogischer Agitationsreden übten. Der Gemeindebund wurde in seinen Grundvesten erschüttert, weil der Zionismus keine deutschfühlende und starke, positiv arbeitende Organisation verträgt. Ein anderes Beispiel ist die "Alliance israélite universelle". Der blühende Zweig dieser Organisation ist aufs schwerste gefährdet worden durch die Quertreibereien und Wühlereien der Zionisten, und dort wie überall wird es erst dann gelingen, etwas Brauchbares zu schaffen, wenn man sie und ihren Einfluß energisch hinausgeschafft.
(wird fortgesetzt)
Erscheint in Jeschurun Judentum gegen Zionismus in Folgen, als Teil unseres Studienprogramms Jahrgang 5770/5771
Mit Dank an Frau Manja BURGERS, Antiquarische Buchhandlung "Spinoza" in Amsterdam
02-01-2011 om 13:42 geschreven door Naphtali HIRSCH
29-12-2010

LONDON: JEWISH PARTICIPATION IN GAZA SOLIDARITY RALLY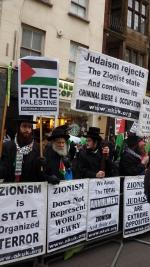 ANTIZIONIST JEWS TOKE PART IN THE PROTEST IN LONDON AGAINST MURDEROUS SIEGE OF GAZA

One of them wrote us:

"I am a Orthodox Jew From London, I want to say that Isra-he'll has no right to speak in the name of the Jewish people or the Jewish Religion, the terrorist racist Zionist State is FORBIDDEN according to Jewish law, they have NO right to exist, we want Palestine free of Zionism from every inch of Palestine, no 2 state solution ONLY 1 State PALESTINE over all Palestine!!!
FREE FREE PALESTINE! FREE FREE GAZA!! END ZIONISM NOW!!!

Palestinian Anti-Zionist Jew
London"
29-12-2010 om 00:00 geschreven door Naphtali HIRSCH
27-12-2010

VETERANS TODAY: WikiLeaks = Zionist Media Manipulation
ASSANGE LASHES OUT, PROMISES ISRAXL "LEAK"…IN 6 MONTHS
By Gordon Duff STAFF WRITER/Senior Editor "Veterans Today"
"We know what has been released. The genuinely sensitive material held by Wikileaks, that tying Israxl to actions against America in Iraq, tying Israxl to the drug trade in Afghanistan and tying Israxl to terrorism in Pakistan, have yet to be seen. Will Assange be releasing these reports in 6 months? Why wait that long?"
Two Bedouins walk up to an Army checkpoint outside of Kirkuk. They ask for cigarettes. They are dirty, you can smell them 10 feet away. A young NCO eyes them carefully, fingering the safety on his M-4 carbine and responds. "You can have a pack but first you have to give us information."
The Bedouins look at each other and smile.
"We just saw two, no ten Iranians swimming the Euphrates River. It looked like they had guns, no I think it was bombs, no, a big bomb, a dirty bomb I think I heard them say. They kept saying they were meeting their friends from Pakistan, no, I think it was Al Qaeda, no, now that I think of it, it was Al Qaeda from Pakistan, maybe bin Laden himself, yeah, that's the ticket. They were taking nuclear weapons and meeting Usama bin Laden."
The corporal, listening intently with a touch of skepticism looks the taller of the two in the eye and asks, "Where, exactly were they carrying these bombs again?"
The two Bedouins look at each other again, a smile spreads across their faces as they turn to the young soldier, "They had the bombs in their underwear, of course, where to you think terrorists keep such things?"
Another Wikileak is born…….
Julian Assange has lashed out at the independent press for their attacks on the credibility of Wikileaks, particularly after revelations of his associations with, not only the New York Times and the powerful Murdoch media empire, both strong voices for Israxl's Zionist movement, but the Rothschilds family and even, strange as it may seem, billionaire George Soros.
While the mainstream media, now openly admitting their partnership with Wikileaks, has built Assange to "rock star" status, their reporting has systematically censored attacks on Wikileaks by, not only alternative media but governments as well.
Assange's recent rages at the independent media are a clear indication of the declining status of mainstream press and television as reliable new sources. With 4 out of 5 seeking their news from the Internet and those looking for something other than sports, fashion and gossip, more likely than not moving increasingly toward the alternative press, Wikileaks, now practically a "brand name" for the New York Times and Fox/Murdoch group, is beginning to look, more and more, like a liability.
http://www.veteranstoday.com/2010/12/25/gordon-duff-alternative-media-crushes-wikileaks
YouTube Video: http://www.youtube.com/watch?v=7TheJPboU4c
27-12-2010 om 15:57 geschreven door Naphtali HIRSCH
26-12-2010

"Der Zionismus, seine Theorien, Aussichten und Wirkungen" 21.Folge
Schriften zur Aufklärung über den Zionismus
N° 2 "Der Zionismus, seine Theorien, Aussichten und Wirkungen"
Herausgegeben vom Antizionistischen Komitee Berlin 1913
IV. DIE WIRKUNGEN DES ZIONISMUS
d) Zionismus und Gleichberechtigung:
…Der Zionismus geht auf sein Ziel unbeirrt los, und darum verunglimpft er auch den Kampf ,den wir um unsere Gleichberechtigung führen. Denn er weiß daß dieses Kampfes Endziel uns nur noch fester mit dem deutschen Vaterlande verknüpft. Überall dasselbe Bild. Die Organisationen dieser Art werden verspottet und verhöhnt, ihre Anhänger, als Juden minderen Charakters und minderer Geisteskraft bemitleidet und beschimpft. Im studentischen Leben weiß der K.C. , der Verband der auf deutsch-vaterländischer Grundlage stehenden Studentenverbände davon ein Liedchen mit zu singen, wie die zionistischen Elemente sich als die Vertreter des wahren Judentums darstellen und das Deutschtum der jüdischen Studenten entweder als Spielerei belachen oder es als Heuchelei bei den Rassenantisemiten bezeichnen. Dem Zentralverein deutscher Staatsbürger jüdischen Glaubens , der in der bürgerlichen Welt seit 1893 dieselben Tendenzen verfolgt wie der K.C. bereits seit der Mitten der achtziger Jahre in der studentischen, legt der Zionismus auf Schritt und Tritt die ernstesten Hindernisse in den Weg weil er die unerläßliche Grundlage der Gleichberechtigung erkannt hat und vom deutschen Juden ein freies, offenes und freudiges Bekenntnis zum Deutschtum verlangt, gleichviel ob er sonst im Leben konservative , liberale oder sozialdemokratische Gesinnung im Herzen trägt, gleichviel, auf welchem Wege er das Glück des deutschen Vaterlandes gesichert glaubt.
Der Zionisten sind nur wenige, im Vergleich zu der Masse der deutschen Juden und in der Zahl von etwa 7000 Schekelzähler stecken noch, wie jeder aus den Verhältnissen seiner engen Lokalorganisation genau weiß, etwa 60% Mitläufer, oft noch mehr, die der Bewegung "sympathisch gegenüber stehen", die es aber weit von sich weisen würden, jene politische Ziele, die die Vaterlandsliebe und Gleichberechtigung untergraben, zu fördern, wenn sie sie klar durchschauten. Der ganze Zionismus wird von ein paar Dutzend berufsmäßige Schreier "gemacht", aber das Gefährlichste besteht darin, daß diese sich dort Gehör zu verschaffen verstehen, wo sie gehört sein wollen, nämlich bei den Judenfeinden aller Schattierungen, und das man dort gerne, sehr gerne ihnen lauscht und in ihnen aus begreiflichen Gründen die Wortführer und Vertreter des gesamten Judentum erblicken möchten. Wer darum das Recht liebt, wer Gleichberechtigung erreichen will, muß helfen, ihr ernstestes Hindernis niederzuringen: den Zionismus!
(wird fortgesetzt)
Erscheint in Jeschurun Judentum gegen Zionismus in Folgen, als Teil unseres Studienprogramms Jahrgang 5770/5771
Mit Dank an Frau Manja BURGERS, Antiquarische Buchhandlung "Spinoza" in Amsterdam
26-12-2010 om 14:26 geschreven door Naphtali HIRSCH

WIJ VERGETEN GAZA NIET!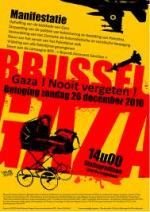 GAZA BETOGING TE BRUSSEL
Informatie:
Twee jaar na de Israëlische militaire agressie: acties van herinnering en steun.
Wij vergeten GAZA niet!
Opheffing van de blokkade van Gaza!
...
Zondag 26 december 2010
Herdenkingsmars voor Gaza.
Solidariteit met het Palestijnse volk.
Vertrek: Stalingradlaan, 14:00
Twee jaar geleden lanceerde Israxl een moordende aanval op de Gazastrook, ook al was ze bezet en was er een blokkade. Meer dan 1.400 Palestijnen, vooral burgers, werden gedood. Veel organisaties van de mensenrechten, alsmede een speciale VN-missie onder leiding van de Zuid-Afrikaanse rechter Richard Goldstone heeft Israxl beschuldigd van het plegen van oorlogsmisdaden. Deze aanvallen hebben demonstraties uitgelokt in heel de wereld in solidariteit met het Palestijnse volk van Gaza.
Twee jaar na deze verwoestende militaire aanval, bestaan de illegale blokkade als collectieve bestraffing van de bevolking nog steeds en ondermijnt dit de geloofwaardigheid van het internationaal humanitair recht.
Als onderdeel van een vreedzame burgeractie houden we een symbolische mars en een wake ter herdenking in Brussel:
- De opheffing van de blokkade van Gaza
- Het stoppen van de zionistische politiek van kolonisatie en bezetting van Palestina
- De veroordeling van het zionisme als een kolonialistische en racistische politieke beweging.
- Ondersteuning Weerstand van het Palestijnse volk
- De vrijlating van alle Palestijnse gevangenen
- Ondersteuning van "Boycot Verkoop en sancties."
De start van de mars zal het kruispunt van de Stalingradlaan en de Zuidlaan (megafoon beeld) om 13:30 zijn, en we zullen deze optocht op het plein van de Albertina eindigen rond 15:30.
Wij een beroep op iedereen: burgers, sociale bewegingen, arbeid bewegingen, NGO's, solidariteit commissies, politieke vertegenwoordigers om te protesteren bij ons, massaal, 26 december 2010 in Brussel.

Solidariteit: Jesjoeroen, Jodendom tegen Zionisme doet mee!
26-12-2010 om 12:36 geschreven door Naphtali HIRSCH
24-12-2010

Zionistische Verbrechen in Gaza: Kinderzeichnungen klagen an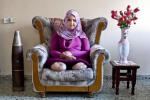 Kinderzeichnungen klagen an


Gaza: A Child's Point of View
http://www.youtube.com/watch?v=TE-GwpgJTKs&feature=player_embedded
The total collection of artwork by the Palestinian children is available
for a gallery or museum show. We would be delighted to discuss the
possibilities for a venue to exhibit these incredible artworks.

Contact: achildsview1@gmail.com

Wer kann dieses gleichgültig zuschauen?



24-12-2010 om 12:46 geschreven door Naphtali HIRSCH
Wir beten für die Auflösung der zionistischen Entität
Shmiel Mordche BORREMAN,
Uw nederige dienaar
© Sine Van Menxel
Solidarität mit antizionistische Widerstandskämpferin Ahed TAMIMI
Zionistische Streitkräfte und Siedler: Teile eines selben Ganzes!
Gastenboek
Druk op onderstaande knop om een berichtje achter te laten in mijn gastenboek
Be hopeful but be prepared for the worst. Welcome to the post-Gaza world.
Palestine Liberation is Inseparable from the Fight against the Arab Regimes