Het leven van Jacob Hienke
Schijn een licht !
28-01-2012
5 years and 1 month
After a long time I was for a while in Second Life
But Im alone, no people by the church.
Also I made my avator clean, withouth groups anymore.
Because for some groups you must pay montly?
I see last week the movie," avatar", and te movie looks familear with Second Life.
My memorys came back.
We have here had, wonderfull prayermeetings, many conversations over Jesus.
Also I met people from all over the world.
Thanks.
I walked and wait, where are the times?



23-12-2009
Merry Chrismas and a wonderfull 2010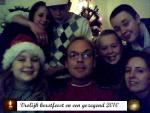 Dear readers od our blog, long time I have not write about SL because in this world, I'm not so much walking anymore.
Sometimes I'm on the prayer meeting on tues day, but there are not so much people any more.
Most of the time I pray alone, but I know also God hears every prayer.
I hope in 20 10 that I will be a litle bit more in this world, because His light must shine in every area of our life!
God bless you all.
Jacob and family



11-04-2009
A greeting from Easter/Een paasgroet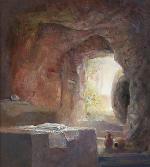 Easter a explosion of power, yes Jesus show that He is Mighty.
The devil is destroyed in every area.
For us a New life begin.
Like the spring will starded, first everything looks like death.
Then again one week later is there a three with a litle new loaf in it, then again one week later a explosion of green and many colours.
God wants that to do also in our lives.
You wil see His rising power in your live.
Let it happened ,open your heart and your life.
And the ressurection power will start.
New life wil begin let The Sont of God going in you forwards.
Everything will be new and grow up for ever and ever.
That is Easter also for you made.

Pasen een explosie van kracht, ja Jezus toonde daar Zijn macht.
De duivel werd verslagen op alle gebied.
Met voor ons een Nieuw leven in het verschiet.
Zoals als de lente begint, eerst alles kaal en alles lijkt zo dood.
Dan ineens een week later, is daar in de boom een nieuwe loot, weer een week later een exposie van groen en kleuren,
Dat wil God ook in ons leven laten gebeuren.
Open je hart en je leven.
En je gaat Zijn Paasopstandings kracht beleven.
Nieuw leven breekt aan, laat de Zoon van God zijn gang maar gaan.
Alles word nieuw en komt tot bloei, voor eeuwig en altijd.
Dat is pasen, ook voor jou bereid!
30-12-2008
Onze Schuilplaats/Our Shelter
Al weer 2 jaar op SL en ook daar is God er altijd, Hij was mijn Schuilplaats in 2008 en zal het ook zijn in 2009 Wij als christenen moeten leven vanuit die schuilplaats, zoals bijvoorbeeld de mensen in het achterhuis(Anne Frank) ook leefden, in een schuilplaats, maar toch ging hun leven gewoon door. Ken je die Schuilplaats nog niet?! God wil het ook voor jou zijn, SL kan misschien ook een schuilplaats voor je zijn, iets waar je in weg kan vluchten!! Maar er is ook een RL en daar is onze God, mijn Beschermer, en toevluchtsoord. Hij geeft ons onze indentiteit terug en wil ons laten stralen nu en tot in eeuwigheid. Its now 2 years ago I come on SL, and all the time God was their too. He was my Shelter in 2008 and He will be that also in 2009. We as christians must live from out of this Shelter, by example the Jewish people who are hiding with Anne Frank in the second world war, are living a live what going on, but they are in a shelter, a hiding place. Do You dont know that Shelter? God want to be a Shelter for you too. SL will be maby for you a running place where you will hide yourself! But there is always a RL and there is our God, my Protecter, and Hidingplace. He gives us our indentity back! And He will let as look like a brigthly star, now till eternal life.




09-12-2008
Second life Kerst 2008/Second life Christmas 2008
Okee het is allemaal wat stiller geworden op SL, toch zijn er nog altijd veel christelijke aktiviteiten in en rondom the Jesus house.
Bijna 2 jaar wandel ik daar al rond en vandaag zag ik dat er al volop kerstmis was in en rondom onze kerk.
Er is zelfs een heuse ijsbaan aangelegd en natuurlijk de stal, waar we gedenken de komst van de Koning der Koningen.
Hoe hij in deze wereld kwam, al Zijn heerliijkheid legde Hij af om een mens te worden zoals jij en ik.
Jezus de Zoon van God leeft en omdat Hij leeft, leef ik in RL en af en toe ook een beetje in SL.Dat is Kerstmis.

Ok it is a litle quit now in SL, but in this time of the year we have much christian activity in and around the Jesus House.
At the end of this year I walked 2 years round in SL and today I see there are many Chrismas things in and around our church.
There is a real ice skate field and of course the stable, where Jesus was born in a manger, the King of Kings.
How He came into this world, all of His glory He lay down to became a man like us.
Jesus the Son of God is alive and because He lives, I live in RL and sometimes in SL, thats Christmas



29-07-2008
Aardbeving in Californië/ Earthshake in Californië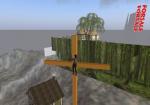 Vanavond tijdens onze weekelijkse gebedavond op SL, in the Jesus house, was ik nog wat vrienden aan het uitnodigen, om mee te bidden.
1 van mijn vriendinnen zei, wij zijn al aan het bidden, want er is zojuist een aardbeving geweest.
Onze gebedsgroep begon direkt te bidden.
En op dat moment in de groep was er ook iemand die daadwerkelijk de aardbeving meemaakte(de mensen komen uit alle landen en continenten).
En met iedereen, konden we bidden voor die persoon, voor rust en vrede en bescherming, ook voor zijn moeder, op dat moment,
En we brachten God dank,, dat Hij hun bewaard had,
Dan vind ik God zo indrukwekkend en groot, overal werkt Hij.

Tonight in our weekly prayermeeting, on SL, in the Jesus house.
Was I inviting, some friends, to pray with us.
One of my friends say, we are praying also, because there is a earthshake, right now.
Our prayergroup, also begin start, to praying for that!
Also at that moment, someone in the prayergroup, was sitting in that area (people come to pray, from every country and nation)
And with all of us, we can pray for rest, peace and protektion, for him, and his mother also.
And we give thanks to God that He take care of them.
Well then I think, our God is so great, He works everywhere.



08-04-2008
Ook in Second Life/Also in Second Life
Hoi, na een wonderbare gebedsavond in Second Life, ook daar beweegt God, is er iemand tot Jezus gekomen, ook in Second Life,
bidden mensen het zondaars gebed en nemen Jezus aan als hun Redder en Verlosser.
Mijn hart juicht, als dit gebeurt, wel zeg ik ze dan direkt,nadat ze een kind van God zijn geworden, dat ze in RL naar een kerk moeten gaan(waar het zuivere woord van God gepredikt wordt)en naar de voorganger te gaan en dat ze moeten zeggen, dat ze hun leven aan Jezus hebben gegeven.
En daar ook het onderwijs gaan volgen, ook stimuleer ik ze om de bijbel te gaan lezen en te gaan bidden.
Kortom God werkt overal en Zijn wegen zijn ondoorgrondelijk.

Hi, after a wonderfull prayermeeting in Second Life, God moves there also, came a man to Jesus, because in Second Life people pray also the sinners pray and take Jesus as their Saviour and Reedeemer.
My heart is full with joy, when that happened, but after they became a child of God, I speak to them to going in RL to a church( a church who speaking the truth from Gods word)
They must go to the pastor then and say that they take Jesus in their heart
Also they must follow the preaching every week from the word of God, also I say that they must read the bible, beginning by the New Testament.
And that they now can pray to God the Father, always.



04-04-2008
Ja ook Second Life stelt teleur./disepointment in Second Life also

Ook Second Life stelt teleur, na dat we de afgelopen week schreven over een avator met de naam Geyl, die in het echte leven was overleden, aan de ziekte MS.
Blijkt dit een grote leugen te zijn!!, iemand, heeft dit allemaal verzonnen.
Ook had zij dus een film nagelaten, the end game, het meest droevige vind ik dat er een foto in is gebruikt ,van iemand met die verschrikkelijke ziekte.
Wij distanseren ons dus van dit hele gebeuren.
En alles word verder nog uitgezocht.
En we zullen hier ongetwijfelt nog op terug komen.

Second Life have a disepointment too, last week we writing a artickle about the woman avator Geyl, she was dying in RL, with the terrible disease MS.
Well this is a big lie!!some person, have make this lie's about that person.
In real it is a man!
Also she of he had made a movie the Endgame, and the sad thing is, that they use in the movie a picture from a girl, with that terrible disease MS.
We will take our hands of from that whole story.
And the will clean up everything
And later I will hope come back with more news.



30-03-2008
En weer is er verdriet/ Again sadness
Vandaag een berichtje op het prikbord van SL, deed mij op het puntje van mijn stoel zitten.
Er was iemand overleden in RL, die ik een paar keer gesproken had in SL.
Ze was gestorven aan die verschrikkelijke ziekte MS, ook stond er link bij, naar de speelfilm, die zij nog had geproduceerd.
Met als titel " End game"
Meteen ben ik de film gaan bekijken, en het is een schitterend document over SL geworden, met toch ook weer die verstrengeling met RL
De allermooiste scene is, vind ik, dat je de avator van haar ziet in SL, met daarbij een foto van haar in RL in een soort til lift.
Meteen dacht ik wat heerlijk voor haar dan, om 15 maanden in SL te kunnen zijn en alles te kunnen doen, zonder belemmeringen.
Bijvoorbeeld, wij vinden het al leuk als wij kunnen vliegen, maar w.s. vond zij het al te gek dat zij normaal kon lopen, want vanwege die ziekte kun je bijna niets meer!
Ook wist ik dit natuurlijk niet, en hoe ziek ze was.
Afgelopen week zou de film in premiere gaan, maar ze werd die avond in het ziekenhuis opgenomen en overleed die zelfde avond!
Zojuist kom ik van haar gedenkplaats af, indrukwekkend hoe veel van haar vrienden, deze plek hebben ingericht.
Ook kun je iets stortten, aan het MS fonds.
In SL and RL is Geyl nu niet meer, de herinnering is de film.
En ik hoop dat ik haar later mag tegen komen, in Eternal life.
De bijbel spreekt, daar zijn geen tranen meer en er is geen pijn of verdriet.
De foto toont de gedenk plaats en de link is van de film van haar.

Today a message on a site about SL
Did me, wake up!
Some girl was dying in RL, and i had spoken a few times that girl in SL.
She was dying ,because she had the terrible ilness MS.
In the message stood a link to a movie , who was made by her.
The title was"End game"
Directly I was looking to the movie, well it is, a beautyfull document, about SL, and also the drawing with RL and SL, you will see.
The most beautyfull scene, I find, is that her avator is seeing with a picture of her in RL in a kind of chair to lift her up.
I must think that it was great for her, to be in SL for 15 months, because she can doing in that world everything what she can not doing with her body in RL!
Imagine I like it sometimes too fly!! but she likes it to walk by example because for us it is easy but for her with her disease!
And it makes's me sad that I dont know that from her.
Last weekend the movie, will be in release, but then they hear that she was taken on friday evening in the hospital and later at that night she was died!
I was a few moments before by the memorial place, its so good to see, that her friends have make a beautyfull place, to remembering her and her SL.
You can donate also, a offering for the MS foundation, for the research, off that terrible disease.
Geyl is not here anymore not in RL and not in SL
But her movie is here, and her remembering.And my hope is that I may see her someday, in Eternal Life.
The bible say ther is a place without tears, pain and suffering.
The picture show the memorial place and the link is to the movie, from her.

http://blip.tv/file/783980?filename=Vsideways-SecondLifeEndgame724.wmv












29-03-2008
Zomertijd/Summertime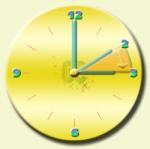 Vannacht in Nederland gaat de klok weer een uur vooruit en is het weer zomertijd.
In SL was het al een paar weken geleden zomertijd geworden, dus nu is het weer een beetje gelijk getrokken.
Voor een ieder, heb goede en vrolijke dagen in SL en natuurlijk ook in RL.

This night, in Holland the clock will be one our forwards and that means Summertime.
In SL a few weeks ago it will summertime too, now everything is again in balance.
Have nice and happy days in SL and also in RL.


23-03-2008
Pasen 2008/Easter 2008
21-03-2008
Goede Vrijdag/Good Friday
Goede Vrijdag, Jezus stierf aan het kruis voor onze zonde.
Voor mij hing hij daar en stierf Hij daar een verschrikkelijke dood.
In SL voelen wij geen lichamelijke pijn, elke avator, kan van alles en lijkt onverslaanbaar.
Daarom moet je toch echt terug naar RL, als je wilt gedenken, wat Jezus voor jou gedaan heeft.
Door zijn offer te aanvaardden is de weg weer open, naar God de Vader en mogen we staan voor Hem,door Jezus.
Toch is deze foto, gisteren genomen in SL, zodat ik als Jacob Hienke de mensen altijd zal wijzen op het kruis, waar Jezus aan hing.
Het is nu leeg!, want daarom vieren wij zondag Pasen, mijn Verlosser leeft!

Good Friday, Jesus died on the cross for our sins.
He hang there for me, and died a terrible death.
In SL we can feel no pain, every avator, can do everything and is all the time a winner.
Because of that, you must back to RL. to realise, what Jezus did for you!
To take His sarcrofage,the way is open, too God our father en we can stand before Him, through Jesus.
But this picture, yesterday taken in SL, show myself, and the cross, where Jesus on was.
To show the people, also in SL, his dying for us!
But the cross is empty, because that is when we celebrate Easter!next sunday.
My Reedeemer lives!





07-03-2008
Gabby is bij Jezus/ Gabby is by Jesus
Hi, Trieste berichten afgelopen week, zowel in SL als in RL, het is altijd een beetje verstrengeld, deze levens.
Zo overleed in RL, een jongen van 11 jaar, waar ik een aantal malen, bij heb mogen werken.
En ook afgelopen week in RL maar bekend door SL overleed Gabby, het meisje wat te vroeg geboren was.
En waar we 9 maanden voor hebben gebeden, of God een wonder wilde doen.
Gods wegen zijn niet onze wegen en ze is heen gegaan.
Toch geloof ik met heel mijn hart, dat ik ze beiden terug zal zien in het eeuwige leven.
Daar is geen verdriet en pijn en zullen we voor eeuwig samen zijn met onze Jezus.

Hi, sad news the last week, in SL but also in RL,its touched each other that lives.
Because in RL died a litle boy, from eleven years old, I was working a few days with him.
And also last week in RL but famous in SL, died Gabby, the baby girl, who was born very early.
We pray with many people 9 months, of God will do a wonder.
But Gods ways, are not our ways, and she is gone.
But I believe with my whole heart, that I see them both back, in eternal live.
There is no more pain and suffering and we are then for ever, by our Jesus.




01-01-2008
Uit mijn hart/from my heart
Vanuit mijn nieuwe huis, iedereen in SL and RL een wondervol 2008.
Jacob Hienke.

From my new house, everyone in SL and RL a wonderfull 2008.
Jacob Hienke.
Vidz thanks for the wallpaper, its looks familiar!?
24-12-2007
1 jaar op SL/One year on SL
23 december 2006, kwam ik op SL zojuist 1 jaar geleden en er is zoveel gebeurd.
Maar het allermooiste was wel weer vandaag, ik kreeg mijn stuk land weer terug, Blesmaah een hele lieve vriend, heeft het terug gekocht voor mij!
En daarna was Vidz, ook een goede vriend er, die mij een prachtig huis, heeft gegeven.

Ik prijs God voor zoveel goedheid en leiding, ook in SL.
En dat Hij mij zal gebruiken om ook daar het evangelie te verkondigen.
Ook dit komende jaar, meer als ooit tevoren.

23 december 2007, I came on SL, for the first time.
Yesterday it was one year ago.
And so many things are happened.
But the most nice thing what happened on 23 december 2007, one year later.
That I have my land back, Blesmaah a nice friend from me, buy it back for me!
And after that Vidz, a other friend was there and he have give me a beautyfull house, with a open fire place.

I praise God for so much goodness and blessings, also in SL
And that he will use me, to bring the gospel, also in SL
The next year, more then never before.




22-12-2007
Christmas time/Kerst tijd
Hi, ik ben dakloos geworden, vandaag is de grond, waar mijn huis op stond, te koop gezet.
D.w.z. doordat de eigenaar niet vaak meer op SL zat, heeft hij veel land verkocht.
Want het blijkt dat je iedere maand, voor je land moet betalen.
Het is wel vreemd als je inlogt en je staat naast een bord met SALE erop.
En dat te bedenken dat ik morgen 1 jaar op SL ben, toen kwam ik ook met niets.
Maar toch heb ik alles, we hadden vanavond namelijk een grote Christmas praise in the Jesus house.
En het was te gek het evangelie werd gebracht en er werdt gezongen, zelfs onze dochter Jemima, had nog deel aan het progamma,
met een kerst kinderliedje.
Toen ik daar iedereen zag staan, was ik God dankbaar voor zoveel vrienden en christenen, ook in die wereld.
Schijn een licht, niet alleen met de kerst, maar elke dag, want Jezus komt terug.
Gezegende kerstdagen, iedereen.!

Hi, I've been homelost, today my house is gone because the ground will be sold by the owner, because he is not so much on SL any more, but he must pay, every month for the land, he has own.
It is strange when you log in, and you come in SL behind a big board where stood on SALE.
Wher first my house was.
And think about that that I'll be tomorrow one year on SL.
Then I came in with nothing also.
But really for sure I have everything, tonight we had a wonderfull Christmas praise, in the Jesus House.
It was so good the gospel had been told, in different languages.
we sing much Christmas Carolls, also my daughter Jemima, sings a christmas child song.
When I stood there to worship the Lord, I was God so thankfull for so many friends and christians, in that world.
Shine a light, not also with christmas, but everyday.
Because Jesus is coming soon.
Blessed Christmas days everyone!





02-11-2007
Wintertijd/Wintertime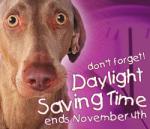 Hoi, bij ons is het ondertussen wintertijd geworden.
In Amerika, gaat a.s. zondag de klok een uur terug.
Dus ook in SL, afgelopen week was onze gebedsavond om 1.00 pm dus a.s. dinsdag is het gewoon weer om 12.00 pm.
Wat wel grappig was, dat we gisteren met elkaar aan het praten waren, in the Jesus house en ik door de achtergrondgeluiden, in eens moest denken, dat we allemaal in verschillende tijdzones communiceerden.
Ik hoorde namelijk, kindergeluiden bij iemand en daar was het 18.00 uur s'avonds, terwijl het bij ons muisstil was, want bij ons was het 23.00
Ook te gek is het,dat we veel gratis land, geschonken hebben gekregen, om te gebruiken, voor Gods koningkrijk.

Hai, in Holland it is now near one week wintertime.
In America happened that next sunday, the clock turned one our back!
Also in SL, last week our prayermeeting was 1.00 pm,and this week its 12.00 pm as usually.
Funny was that we had with different people a conversation in the Jesus house.
And that I hear different background voices, and I must think at that moment, that we are, in different time zones.
I hear child voices, by some one, and it was there 6 o'clock in the evening.
But in my place it was 11 o'clock in the evening and everyone was in bed, and it was very quit.
Also great was that we have had much free land, to use for the Kingdom of God.






25-10-2007
Blik op het kruis heuvel/vieuw on the cross hill.
Ja ja ik ben nog op Second Life, niet zoveel meer, maar wel af en toe, een moment.
Op dinsdagavond natuurlijk altijd van 21.00 tot 22.00, want dan hebben wij de wekelijkse gebedsavond, voor iedereen uit Europa in the Jesus house.
De afgelopen keer, hadden de gebeden , bijna allemaal voice, dat wil zeggen we baden, met onze echte stemmen, maar typen, kon natuurlijk ook.
Het was geweldig, ook Yaakov een vriend, die ik een tijd niet had gezien, was er.
Later hebben we heel wat verhalen uitgewisseld, in mijn eigen huis.
Grappig is, dat ik deze plek, zelf een naam mocht geven en ik koos voor," Blik op het kruis heuvel", omdat ik zo op het grote kruis, van the Jesus house kijk!
In RL echter zijn de blikken nu ook gericht, op het kruis van laserlicht, wat gaat schijnen van af het dak van onze gemeente.
Ik heb het wel eens geschreven , SL en RL zijn vaak, met elkaar verweven.

Yes Yes, Im on Second Life, not so much, as in the beginning, but sometimes a moment.
On Tuesday evening round 21.00 till 22.00, Ive been there always, because we have then, our weekly prayermeeting, special for people, from Europe.
We come together in the Jesus House, on the left balcony.
Last time it was so great, all our prayers we pray with our real voice, but you can typ also it doesnt matter.
God sees and hears everything we do.
Also there was a very good friend of my,from the first beginning, his name is Yaakov.
Later that evening we hold some story's up in my house.
By the way, he gives me a Tshirt, from the Brasil football team.
Funny it is tthaat I show him the sight on the church.
And I told, that I have give this place, the name,"Vieuw on the cross hill"because you see the big cross, from our church, if you look out though the windows, from my house.
In my RL also the vieuws from the people of Holland, are looking now, this days too the cross too, because from our church a laser light will shine in the clouths, and it has the image, of the cross.
I write it before, SL and RL are matching each other always.





23-07-2007
Praten/Talking

Hoi, eindelijk is het dan zover, het is nog niet de echte versie, maar wel een hele goede!
We kunnen echt praten op Second Life en ik vind het te gek.
Vrienden waar je nu al een tijdje kontakt mee heb, hoor je ineens met een echte stem.
Ook vindt ik praat je makkelijker als dat je typt, zeker in mijn geval.
Ook zie ik uit naar de gebedsavonden waar we met onze stem kunnen zingen, lofliederen aan onze God.
Hier is de link om de versie te downloaden http://secondlife.com/community/firstlook.php ,zorg wel voor een goede headset en vergeet niet zoals ik de eerste dag je microfoon aan te zetten!!

Hi, finally it is happened now, its not for real, but its a very good one.
The first voice version for Second Life, real talking, and I like it so much.
Friends I know now for 8 months, they have now a real voice!
Also its for me easy to talk then to typ, because I talk much!
I think also that our prayermeetings will come in a new dimension, we can sing then for real.
Praising and worshipping our God.
Here is de link to the site http://secondlife.com/community/firstlook.php , to download the new version.
You must have only a good headset, with mike on it, and dont forget to set the mike on, because my first day was offull because i had not the mike on with the volume
And I was screaming shouting hello can you hear me, but no one can here me, and my family will be crazy about me!!
later I see that my voice is not on!



Over mijzelf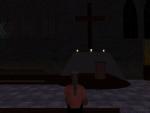 Ik ben
Jacob Hienke
Ik ben een man en woon in
The Shelter, The Jesus House
(Second Life) en mijn beroep is
evangelist
.
Ik ben geboren op 23/12/2006 en ben nu dus
14 jaar
jong.
Mijn hobby's zijn: Iedereen vertellen van Jezus.
Dat de mensen het leven met God gaan ontdekken, ook in SL
Gastenboek
Druk oponderstaande knop om een berichtje achter te laten in mijn gastenboek
Rondvraag / Poll
Ben jij ook op Second Life ?
Hoofdpunten blog familieaalbersberg
Over mijzelf
Ik ben Jacob Hienke
Ik ben een man en woon in The Shelter, The Jesus House (Second Life) en mijn beroep is evangelist.
Ik ben geboren op 23/12/2006 en ben nu dus 14 jaar jong.
Mijn hobby's zijn: I loved to talk, about the great love of Jesus.
I'm glad, that you visit my site I hope you like it,And you are always welcome. Also in the Jesus House on Second Li