Today it's Sunday... this means Visitorsday! A lot of people that come to caress and hug us, all day long! Boy I love that!
My children also seem to enjoy it.
It should be Sunday every day, don't you agree?
Some of the visitors are quite brave... I would not recommend this behavior to everyone!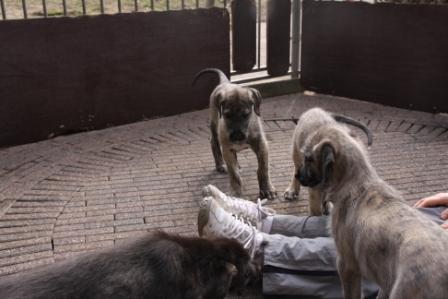 Some of my puppies had a hard time, chosing between tearing the shoes or getting hugged by the lady...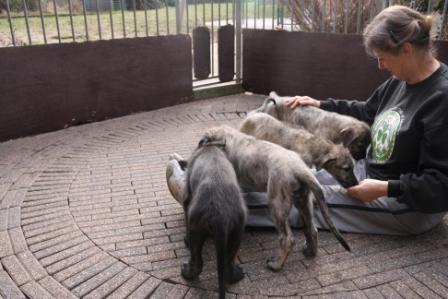 They look already big... outside....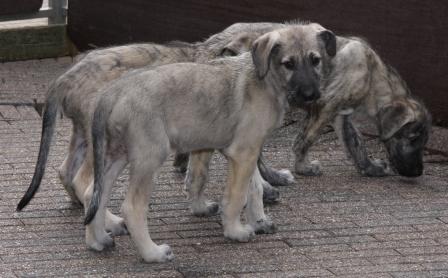 But if you see the adults, they still look rather small...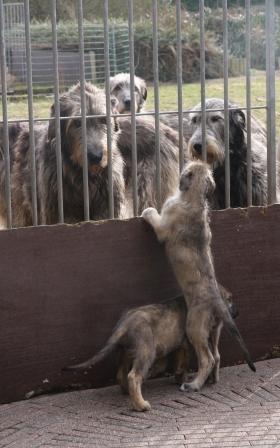 I still love to spoil them like real baby's.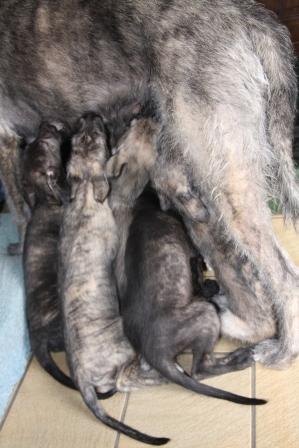 They can be gentle!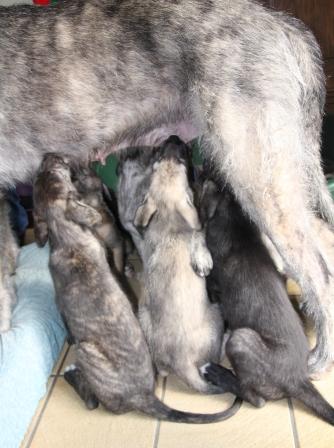 Christa's choice... But to judge them in the right way... they decide to put them in show-pose, again...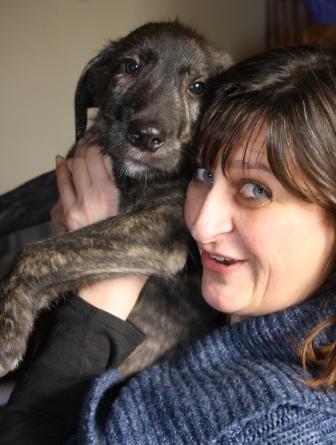 Jaxx, male number one.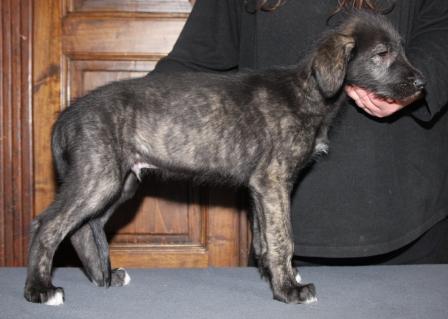 Jaxx from the left side.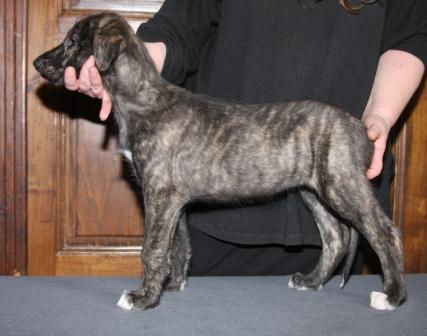 Jazzlyn, less willingly...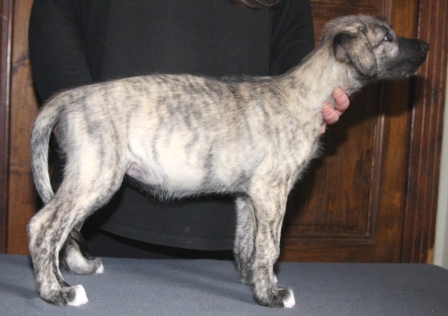 Jazzlyn's left side.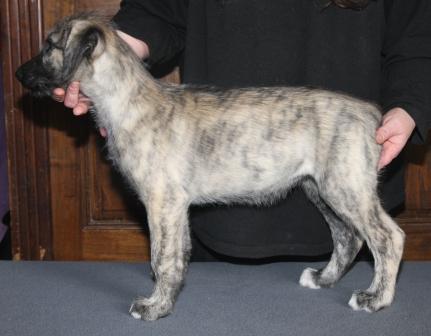 Jellianlee.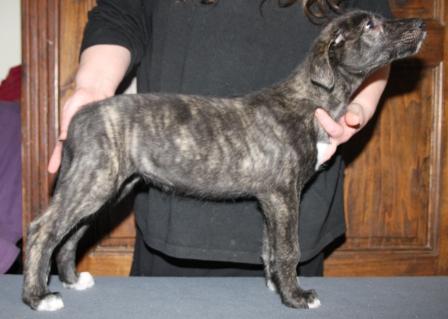 Jellianlee in the mood to play...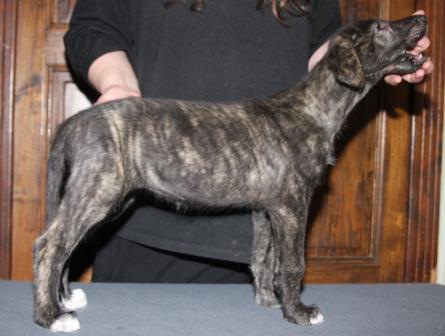 Jellianlee from the left side.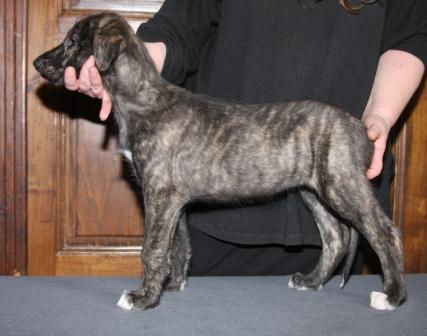 Jovian, the second male, only wants to sleep!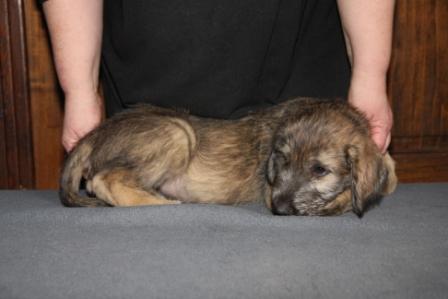 Jovian again, didn't want to stand on 4 legs...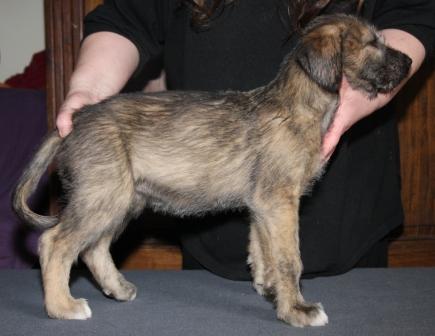 Jovian on the floor.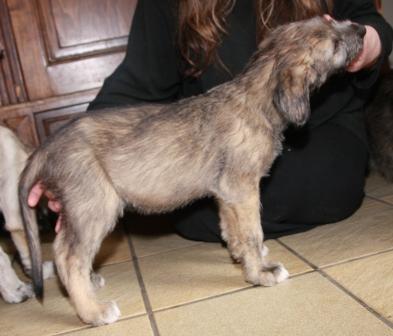 Juno, also started to sleep before she was put on the table...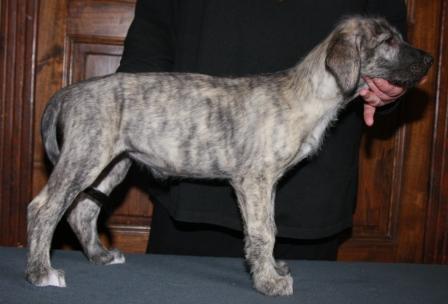 Juno from the left... tired.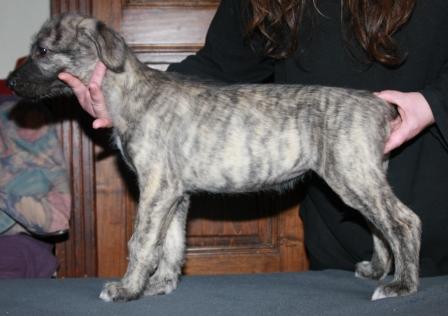 They should have started earlier... the last ones were so tired... This is Jools, almost sleeping while she stands...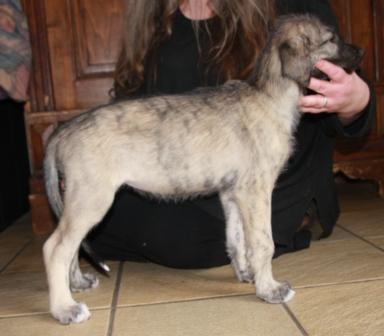 She bends her back like a cat...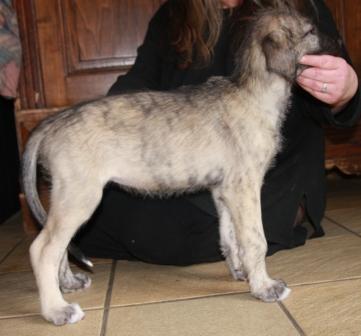 And her left side is just as tired as the right... She is much better then her picture!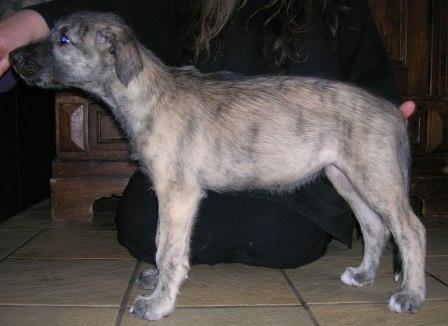 They still continue... but Jameson is also too tired to stand up.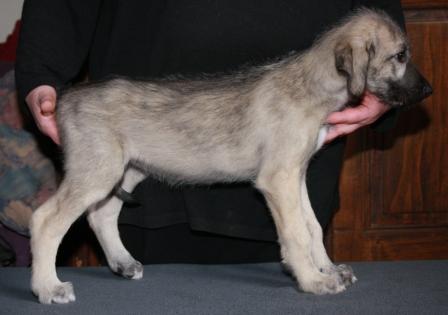 On the floor he stays for a moment, but the picture doesn't do him credit..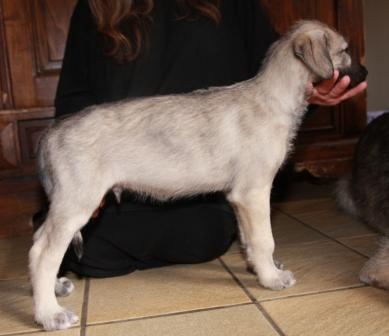 Jools feels she should wake Ianina...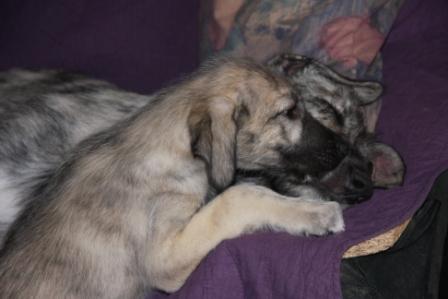 And even Ianina is too tired to show...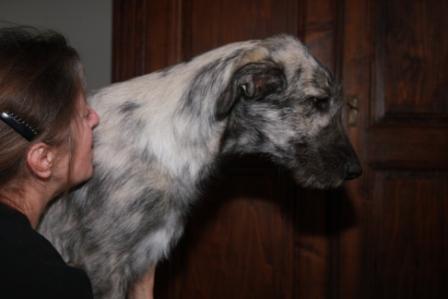 Souper-time! Ok. That's a better reason to stay awake!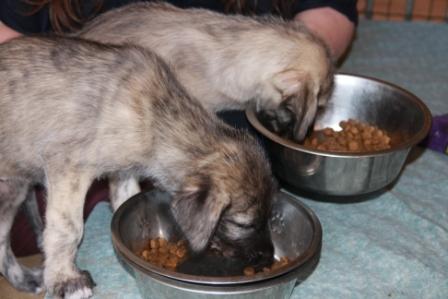 Quickly a walk outside to make pipi...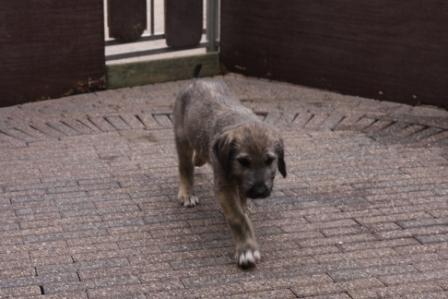 And then... looking for a place to sleep... with eyes already dreaming...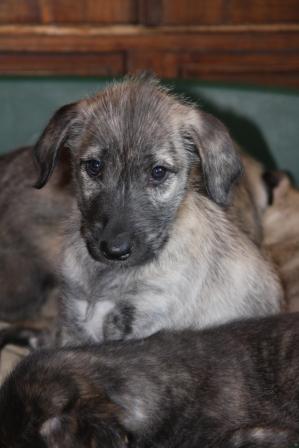 Wauw... I saw a light!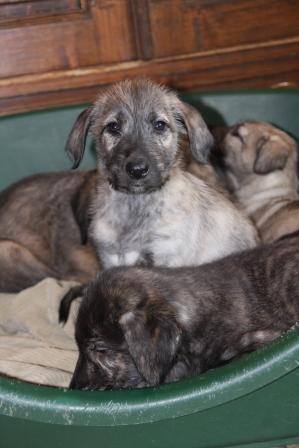 Just a flash... pfff.... more puctures.... Juno, Jools and Jellianlee on a row.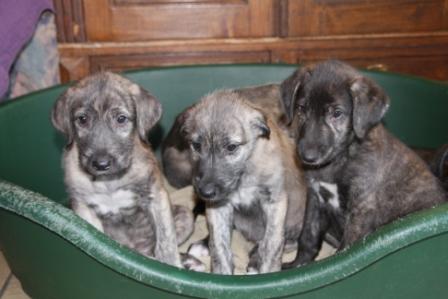 Preparing for a long nap. (at least half an hour!)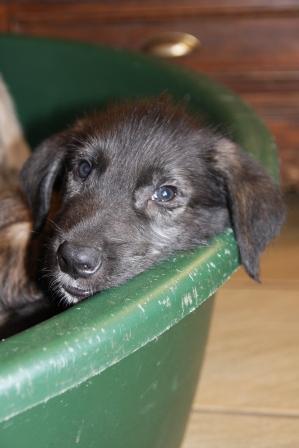 Jameson and Juno.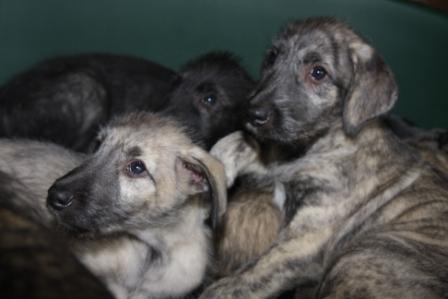 Jellianlee, falling a sleep, eye by eye...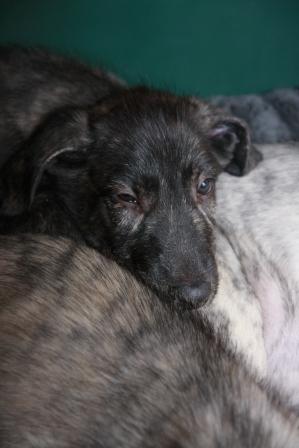 Both eyes almost closed...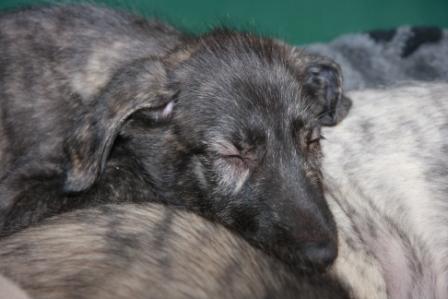 Cosy, together...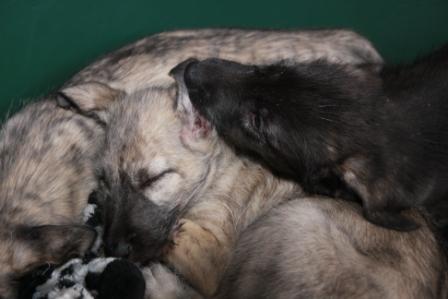 A full house!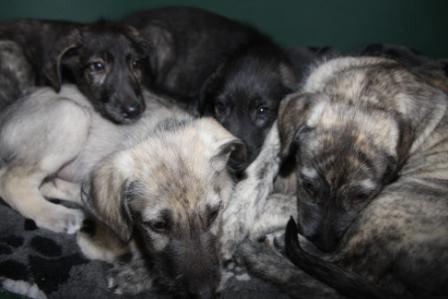 HELP !!!!
This seems strange, but don't worry...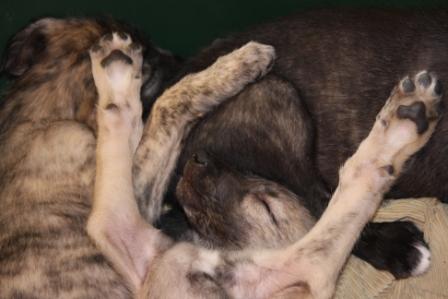 It's Jameson, sleeping like a real Irish Wolfhound!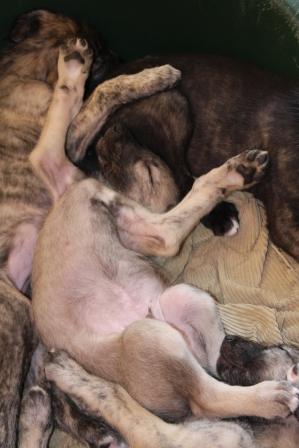 14-03-2010 om 00:00 geschreven door Faith of Beltine
0 1 2 3 4 5 - Gemiddelde waardering: 3/5 - (8 Stemmen)