My little sweethearts are 5 weeks old today.
I still feed them, but only if they are carefull with their teeth... So in the morning I decided it's better to wait until they have eaten. Then I lay me down and they enjoy a drink after their meal.
Today was a ver stressy day for them.
Early in the afternoon they had to practice for show... on a table!! I was not allowed to assist...
Later in the afternoon Voltaire came to do the first character-test.
We all know Voltairre since we were born. He has been doing this job for thirteen years now... so, long before I was born. He is a dominant, neutralised Labrador. His destination was to become a Guide-Dog for the blind. Radius Curvus (bended forlegs) changed this destiny, but he still managed to make himself usefull by testing a whole lot of Irsih Wolfhound puppies for more then a decade now. He never fails to recognize the leader of the pack. Of course... it was a girl!!!
The last 6,5 years he has some assistence of an Irish Wolfhound lady, Cwynfyd (Cheeky) of Beltine and 3 little children!
And again, during this test... I was not allowed to assist.


Here they come, in order of birth...
This is 'Black', but don't get him wrong, it's just the name they gave him for the time being, his color is not totally black!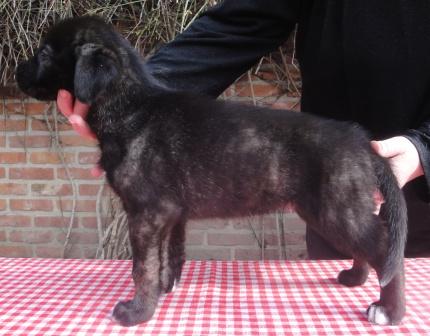 This is a girl, with a white heart on her chest, so they call her 'Heart'.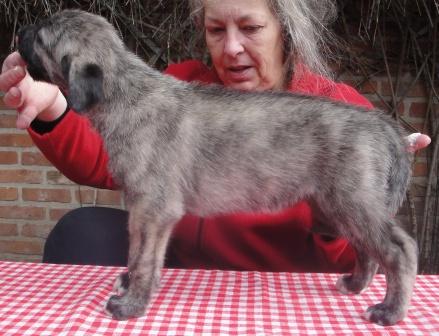 This is 'Horseshoe', yes she als has this mark on her chest.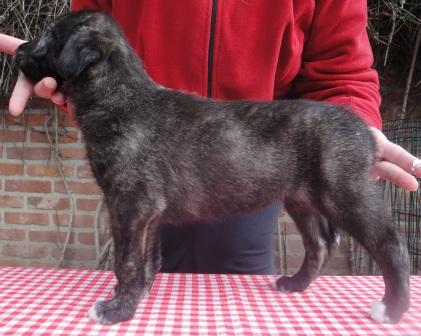 Another boy, 'Gold', because of the golden shine in his color.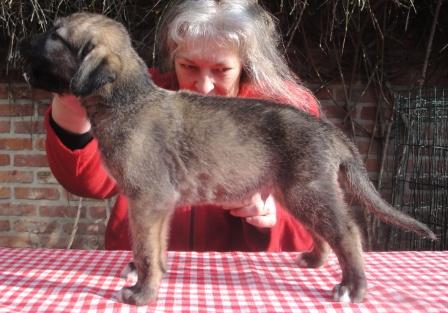 Another girl, they named her 'Atomic'. She has a white spot on her chest that really looks like an atomic explosion...
and... she is without any doubt, the leading lady of the pack.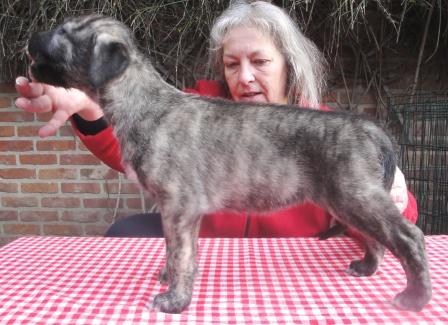 They named this girl 'Snowwhite', not because of her color... because she just fell into the snow when she was born... while I was making pipi outside.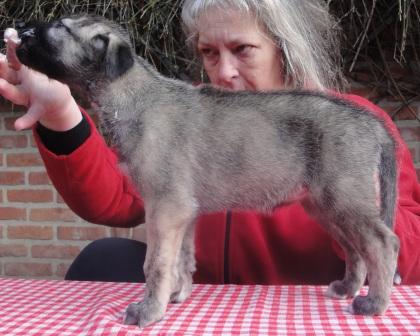 The last one is another boy, they call him 'Grey'.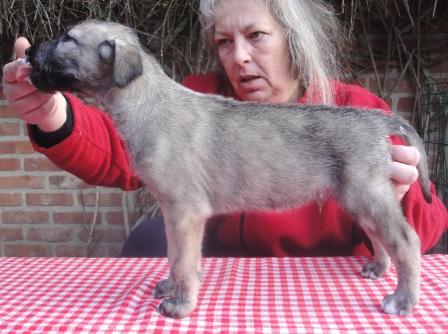 And here we start again, from the other side!!!
Black (boy)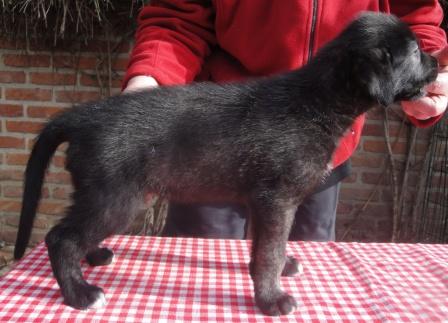 Heart (girl)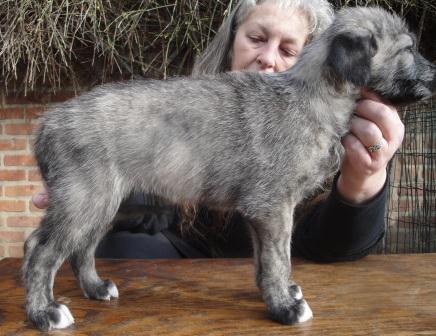 Horseshoe (girl)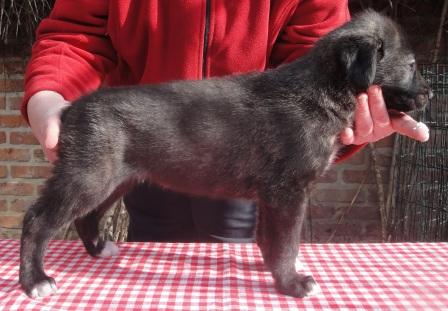 Gold (boy)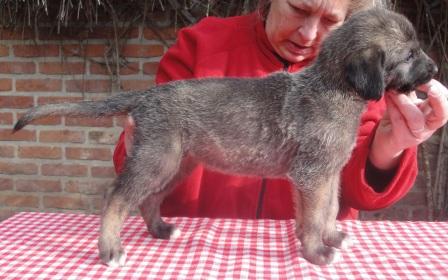 Atomic (girl)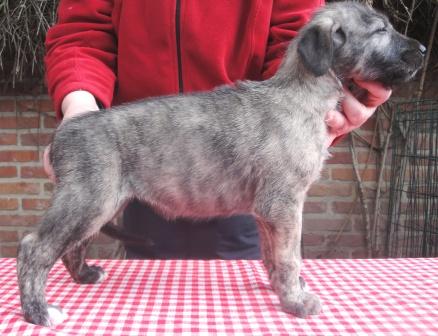 Snowwhite (girl)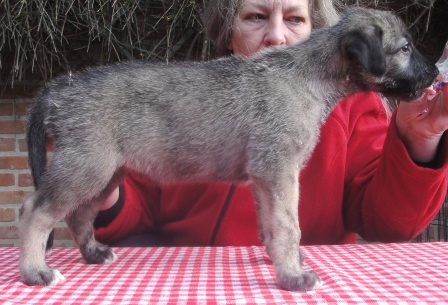 Grey (boy)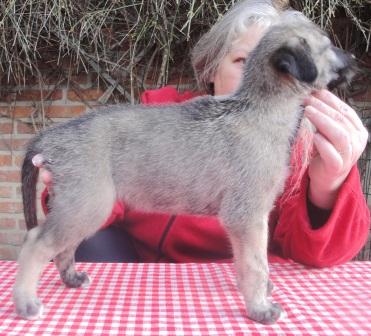 It took some time for them to get these pictures, you can sse why on these examples... Gold didn't want to stand still, unless on 3 legs...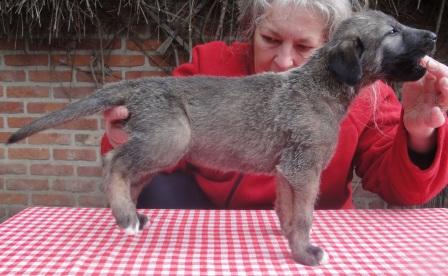 Horseshoe wanted to play and bite...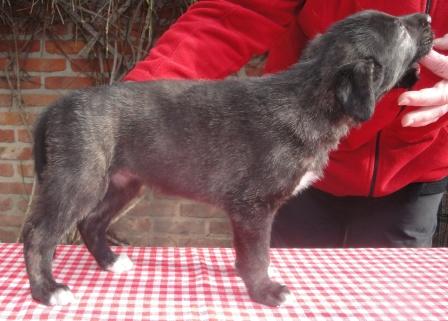 Ianina was a little jealous, so in the end, she was also allowed on the table. She is born on the 4th of November 2009, so 3,5 months now.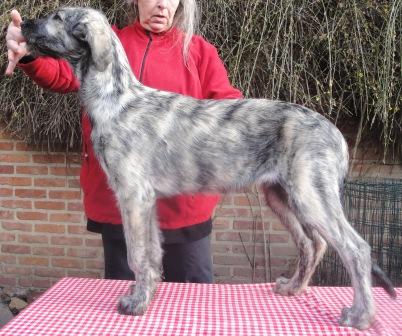 And finally they took a picture of me, breastfeeding for 5 weeks long now...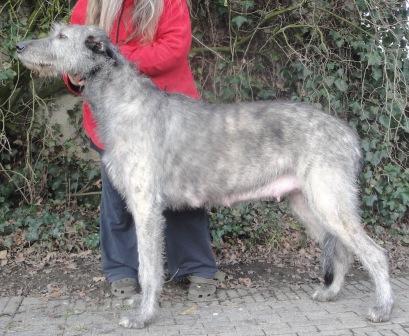 During the time they took all the pictures, they were lucky that Gwen was so sweet to keep an eye on the rest of the puppies... and clean the pipi...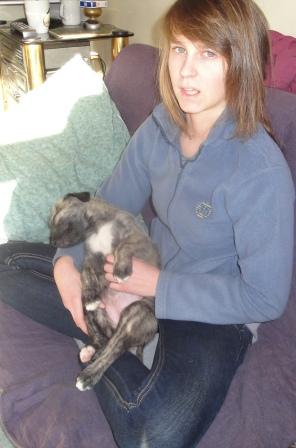 You see how glad she was, when we finished the job?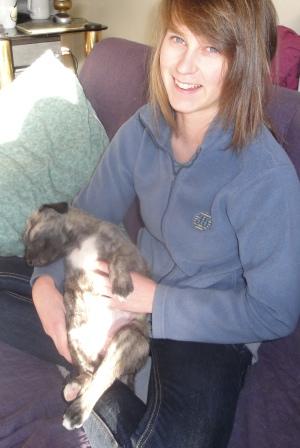 I was very pleased when I was allowed back in the sacred room... and I greeted the photographer with lots of love and kisses!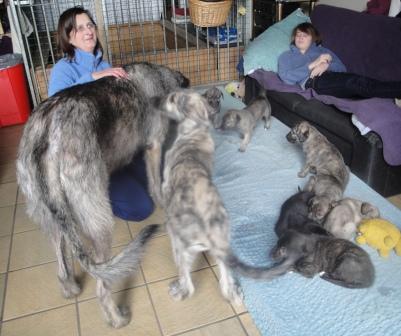 19-02-2010 om 00:00 geschreven door Faith of Beltine
0 1 2 3 4 5 - Gemiddelde waardering: 4/5 - (3 Stemmen)