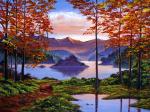 _________________
Meer BEZOEKERS op je blog:
_________________
Inhoud blog
_________________
Categorieën
_________________
Archief per maand
_________________
Zoeken in blog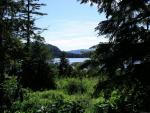 Willekeurig Bloggen.be Blogs
fictiereeksen
www.bloggen.be/fictier
Willekeurig Bloggen.be Blogs
kodalinefansite
www.bloggen.be/kodalin
Willekeurig Bloggen.be Blogs
kerken
www.bloggen.be/kerken
Willekeurig Bloggen.be Blogs
depiraatmuziek
www.bloggen.be/depiraa
Willekeurig Bloggen.be Blogs
axel_buitengewoon
www.bloggen.be/axel_bu
| | |
| --- | --- |
| | Als uitlaatklep gebruikt. Om de dingen te zeggen die moeten gezegd worden, om de dingen te zeggen die niet gezegd of gehoord mogen worden. (To express some feelings. To say the things that must be said, to say the things that can't be said or heard.) |
15-11-2009
Rode Duivels - Red Devils
Gisteravond was het de derde match voor de Rode Duivels onder Advocaat. België speelde thuis tegen Hongarije. Bij Hongarije spelen drie spelers in de nationale ploeg die momenteel in België spelen. Balazs Toth en Daniel Tözser van KRC Genk en Roland Juhasz van RSC Anderlecht. Van KRC Genk riep Advocaat Thomas Buffel op en bij RSC Anderlecht werden Tom De Sutter en Olivier Deschacht opgeroepen door hem. Onder Advocaat wonnen de Rode Duivels tegen Turkije, maar verloren tegen Estland. Het was dus nodig dat deze vriendschappelijke interland gewonnen werd.
Het werd echt tijd dat er een trainer als Dick Advocaat gehaald werd bij de Rode Duivels. Ik zeg niet dat Franky Vercauteren het niet goed zou gedaan hebben, maar hij had de pech dat voor hij aan de slag ging, er al geweten was dat Dick Advocaat ging komen. Men verwacht dat je fier bent op de nationale ploeg, dat je er trots op bent. Maar geef nu toe, de laatste jaren werd er maar weinig getoond waar we trots op konden zijn. Ik weet nog goed dat de laatste keer dat er nog wat animo was bij een wedstrijd van de Rode Duivels, dat dit was in 1990. Weet je nog? De Mondiale? Spelers van de gouden generatie, onder Guy Thys? 1990, dat was op 26 juni, in Bologna. België speelde verlengingen tegen Engeland in de 1/8e finale. En in de allerlaatste minuut van de tweede verlenging is daar die ene David Platt, hij scoort en België is uitgeschakeld op het WK. En vanaf toen? In Amerika, in 1994 hebben we nog even gesparteld, maar dat was het dan. Vanaf toen was er … 'niets meer'. Nochtans, volgens vele 'voetbalkenners' hebben we nu een generatie die nog beter is als die van toen. Kan dat wel? Is dat wel? Ik denk van wel, maar dan heb je iemand nodig die deze jongens de baas kan, die deze jongens laat weten dat ze er nog niet zijn, die deze jongens weet te leiden. En totnogtoe hebben ze het nagelaten om zulk een trainer aan te trekken. Maar nu is er Dick Advocaat, bijgestaan door Marc Wilmots. En ik heb er een goed gevoel bij.
Dick Advocaat riep, na het verlies in Estland, enkele andere spelers op. Jongens als Tom De Sutter, Wesley Sonck, Karel Geraerts en Sepp De Roover kregen (opnieuw) hun kans. Wat ik heel goed vind, want die jongens verdienen het wel om voor de nationale ploeg te spelen. Ook Thomas Buffel werd terug opgeroepen, wat ik gewoon super vind.
De match begon eigenlijk redelijk afwachtend, Hongarije speelde heel verdedigend en dit maakte het voor ons moeilijk om een opening te vinden. Toch lukte het ons een paar keer, maar de efficiëntie ontbrak en we kregen geen bal tussen de palen. Het is zelfs zo dat we na 20 minuten 60% van het balbezit hadden, maar geen van beide doelmannen had al een bal tussen de palen gekregen. Hazard die echt sterk speelde maakt in de 37e minuut een mooie actie, past de bal naar Fellaini, en deze maakt met een prachtige actie de 1-0. Dit was feitelijk de eerste keer dat de bal tussen de palen getrapt werd. De Belgen gaan dus rusten met een 1-0 voorsprong.
In de tweede helft mag Vincent Kompany meedoen, hij vervangt Karel Geraerts. In de 52e minuut al krijgt Fellaini een reuzenkans, hij moet de bal gewoon in het doel leggen, maar trapt hem net naast. Op zo'n momenten vrees je het aloude verhaal terug te krijgen. Kans missen en nadien zelf een goal tegen krijgen. En het leek er echt op, in de twee minuten die er op volgenden komen de Hongaren plots opzetten. Maar dan in de 55e minuut neemt Hazard een vrije trap en uiteindelijk kan Thomas Vermaelen zijn eerste goal voor de Belgische nationale ploeg maken. 2-0 en deze keer laten we het anders aflopen. We scoren zelf. In de 60e minuut geeft de scheidsrechter plots een penalty aan de Belgen. Waarom? Ik ben er zelf nog niet goed uit, maar Kevin Mirallas kan de 3-0 op het scorebord zetten. Dit is tevens ook de einduitslag.
We hebben dus gedaan wat we moesten doen, overtuigend winnen van dit Hongarije. Zijn we nu op de goede weg? Ja en nee. Nee omdat we nog moeten bevestigen volgende dinsdag tegen Qatar. En waar men roept en vraagt om de Belgische nationale ploeg te steunen, om terug trots te zijn op hen, is er totnogtoe een grote kans dat die match niet op de Vlaamse zenders wordt uitgezonden. Een schande is het! Punt is wel dat we in Frankrijk (waar de match is) wel moeten zien te winnen. Niet dat we hetzelfde gaan meemaken als tegen Turkije (winnen) en daarna tegen Estland (verliezen).
Ja omdat er terug een ploeg op het veld staat, omdat men meters wil lopen voor een ander. Ja omdat je begint te merken dat er iets in deze ploeg zit.
Ik zeg niet dat we de perfecte match speelden, een paar keer waren we heel onoplettend en zelfs nonchalant. Het bracht geen doelpunten op voor Hongarije, maar als je tegen een sterkere ploeg speelt, wees er maar zeker van dat die dit wel afstraffen, en dan winnen we zeker niet met 3-0.
Tom De Sutter kreeg zijn kans van Dick Advocaat, en persoonlijk vind ik dat hij het niet slecht heeft gedaan. Hij heeft wel geen goal gescoord, maar hard gewerkt en hij dook gepast op voor het doel. Hij zette goed druk op de verdediging van Hongarije. Dan was er ook nog Sepp De Roover, die een heel goede, serene match speelde. Hij heeft op de rechtsachter goed zijn werk gedaan, ten gepaste tijde ging hij diep en soms bracht hij zelfs een mooie voorzet. Toen de onfortuinlijke Wasilewski bij Anderlecht gekwetst raakte, was Sepp de Roover waar ik aan dacht om hem te vervangen indien nodig. Men kan hem desnoods nog altijd halen bij RSCA, de transferperiode van de winter komt er aan en Wasilewski is nog niet direct terug. Ik vond dat alle spelers een redelijk goede match gespeeld hadden, maar de beste man was toch wel de 18 jarige Eden Hazard.
Nu is het wachten tot dinsdag en zien of we daar kunnen bevestigen. Ik vermoed dat dit wel mogelijk moet zijn. Maar hoeveel dachten er na Turkije dat het mogelijk was om te bevestigen tegen Estland?
Nog één ding wil ik kwijt over de Rode Duivels. Het betreft de uitrusting. Waarom niet het shirt van de nationale ploeg terug maken zoals in 1982? Niet de vorm natuurlijk, maar wel dezelfde rode kleur, met de 2 gele strepen verticaal. En een rode short, met diezelfde gele verticale strepen, zoals de Rode Duivels droegen in 1982. En als we dan toch melancholisch doen, je mist toch altijd bij zulk een matchen (nationale ploeg) een commentator als Rik De Saedeleer. Wie herinnerd zich niet zijn 'Gooooaaaal! Goal! Goal! Goal!' bij de goal van Erwin Vandenbergh in 1982 toen België Argentinië versloeg. En zijn commentaar bij Nederland-België op 20 november 1985? 'Ze gaan lopen, ze gaan lopen! 't Is niet te geloven!…' en 'Daar is hem! Daar is hem! Ik weet zelfs niet wie het is, maar we zijn alweer op weg naar Mexico'. En zijn commentaar bij België-USSR in 1986 in Mexico? En er zijn nog heel wat van die momenten natuurlijk. Waar zijn die tijden hé?
---
Last night it was the third match for the Red Devils under Advocaat. Belgium played at home against Hungary. By Hungary, there are three players in the national team that play in Belgium at present. Balazs Toth and Daniel Tözser of KRC Genk and Roland Juhasz of RSC Anderlecht. From KRC Genk, Advocaat called up Thomas Buffel and from RSC Anderlecht, Tom De Sutter and Olivier Deschacht. From the moment that Dick Advocaat became coach of the Belgian national football team the Red Devils won against Turkey, but lost against Estonia. I was necessarily that they won this international friendly match.
It became time that a trainer like Dick Advocaat became the coach of the Red Devils. I don't say that Franky Vercauteren would have done a bad job, but he had the misfortune that before he became the coach, it was already known that Advocaat would come as coach. One expects that we are proud of the national team, and lofty. But admit now, the last years there was shown very little to be proud of. I still know that the last time that there was something to cheer on concerning the Red Devils that this was in 1990. Do you remember it? The Fifa World Cup 1990? Players of the golden generation, under Guy Thys? 1990, that was on June 26th, in Bologna. Belgium played against England in the 1/8th finals. After 90 minutes the score was 0-0, and in the very last minute of the extra-time David Platt scores a goal for England and Belgium was eliminated. And after that? In America, in 1994 we still floundered a little bit. From then there was … 'nothing'. Nonetheless, according to many 'football connoisseurs' we now have a generation that is even better than the generation from the 80's. Is that possible? Is that the fact? I think we might have, but then you need someone who can be the boss over them, who makes clear to these boys that they aren't there yet, who can lead these boys. And until now we didn't have a trainer who can do that. But now we have Dick Advocaat, assisted by Marc Wilmots. And I have a good feeling about them en the things they can do.
Dick Advocaat called up some other players after the loss in Estonia. Players like Tom De Sutter, Wesley Sonck, Karel Geraerts and Sepp De Roover got (again) their chance. I think they belong in the team, they deserve to play for the national team. Also Thomas Buffel was called up again, and that is a good thing.
The match began with two teams that played a waiting game. Hungary played quite defending and this was the reason that we had difficulties to find openings. Still, we managed to have some chances, but the efficiency was missing and we got no ball between the posts. It is even so that after 20 minutes we got 60% of ball possession, but no team found the target and the keepers didn't had to do a safe. Hazard, who played very good did a good dribble in the 37th minute and passes the ball perfectly to Fellaini. He made with a beautiful action the 1-0. This was actually the first time that the ball was kicked between the posts. At half-time, the Belgians leaded with 1-0.
In the second half, Vincent Kompany may join, he replaces Karel Geraerts. In the 52nd minute Fellaini got a giant chance to score, he only had to place the ball in the goal, but he missed. On such moments you fear that the same as always will happen again. Missing chances and get a goal against themselves. And it looked like it was going to happen again, in the two minutes following the missed chance of Fellaini, the Hungarians suddenly arised. But then, in the 55e minute, Hazard takes a free-kick, the ball ends up with Thomas Vermaelen and he makes his first goal for the Belgian national team. 2-0 and this time we have a different outcome. We score and not the opponent. In the 60e minute, the referee gives suddenly a penalty to the Belgians. Why? I really don't know, but Kevin Mirallas makes it 3-0. This is also the final result.
We did what we had to do, have a convincing win against Hungary. Are we now on the right track? Yes and no. No because we still have to confirm next Tuesday against Qatar. And one always says that we have to support the Belgian national team, that we have to be proud of them, but there is a chance that the match next Tuesday isn't going to be on the Flemish television. It's a disgrace! But it's a fact that in France (where the match is next Tuesday) we have to win. So that the same thing as last time doesn't happen (winning against Turkey and after that losing against Estonia). And yes because there is back a team on the field, because one will run extra meters for his team-mate. And yes because you start noticing that this team can achieve something.
I don't say that we played a perfect game, there were even moments that we were very unconcentrated and even nonchalant. It didn't turn out on a goal for Hungary, but if you play against stronger teams, you can be sure that they will score at such moments and than we won't win with 3-0.
Dick Advocate gave a chance at Tom De Sutter, and personal I think that he hasn't don a bad job. He didn't score but worked hard and he was at the goal when he should be there. He put the pressure on the defenders of Hungary. Then there was also Sepp De Roover who played quite good and serene. He has done a good job on the right wingback, he went deep when he needed to and sometimes he even provided good passes. When the unfortunate Wasilewski by Anderlecht got injured, I immediately thought of Sepp De Roover, because he could replace Wasilewski if necessary. RSCA still can by him this winter, when the transfer period starts, because the chance that Wasilewski will be back soon is very small. According to me all players yesterday played a reasonable good match, but the best player was surely Eden Hazard, he is only 18 years old.
Now we have to wait until Tuesday and see if they can confirm this result. I have a feeling that this is possible. But how many thought that it was possible and easy to confirm after the victory against Turkey?
Yet one thing that I want to say about the Red Devils. Concerning the equipment. Why don't use the shirt and short of the national team of 1982? Not the same shape, but the same red colour with the 2 yellow vertical lines on it. And this with a red short with the same vertical lines on it. And now we are melancholic, when the national team has to play you always miss a commentator as De Saedeleer. Who doesn't remember his 'Gooooaaaal! Goal! Goal! Goal!' when Erwin Vandenbergh scored his goal in 1982 and Belgium defeated Argentina. His comments when Belgium played in the Netherlands on November 20th 1985? 'They run away, they run away! It's unbelievable! …' and 'There it is! There it is! I even don't know who scored, but we are on the way to Mexico'. And his comments in 1986 in Mexico when Belgium played against the USSR? And there are lots of other moments of course. Where are those times, isn't it?



Bijlagen:
http://www.youtube.com/watch?v=rWFPbfST7jM
http://www.youtube.com/watch?v=s2tGPoG8LVg
http://www.youtube.com/watch?v=yVKOwwM5xm8


Categorie:sport (sports)
Tags:Rode Duivels Red Devils België Belgium 3-0 Hongarije Genk Anderlecht De Sutter Geraerts Kompany Hazard Fellaini Vermaelen Dick Advocaat Mondiale Guy Thys 26 juni june Bologna Engeland England David Platt WK 1994 Wilmots Marc De Saedeleer

12-11-2009
Dank je Exqi Sport!!! LIVE 'Sugar Time' (Thanks Exqi Sport!!! LIVE 'Sugar Time')
Gisteravond moest de Belg 'Sugar' Jackson (Osei Bonsu Jackson, 28 jaar) boksen tegen de Luxemburger Domingos Nascimento Monteiro (32 jaar). De bokswedstrijd was niet voor een titel, maar voor beiden was het wel een bijzondere wedstrijd. Nascimento, 2 keer kampioen van de Benelux, had van de laatste 4 partijen er drie verloren. 'Sugar' Jackson verloor 2 van de laatste 4 partijen, en hij zit nog altijd te wachten op de uitspraak van het VDT (Vlaams Doping Tribunaal) die voor Wickmayer en Malisse een belachelijke schorsing uitsprak. Jackson heeft ook administratieve fouten gemaakt, en men verwacht dus ook voor hem een schorsing. Al is het natuurlijk nog afwachten of die er wel komt, in ieder geval zou ook dit een schandalige uitspraak zijn en bovenal een carrière kapot maken, zeker gezien het feit dat er een kans is dat Jackson op 11 december in Zuid-Afrika voor de IBF-wereldtitel tegen Isaac Hlatshwayo. 'Sugar' Jackson verloor zijn vorige partij, voor de Europese titel bij de Weltergewichten, tegen de Turk Selcuk Aydin. 'Sugar' Jackson was vijfvoudig Europees Kampioen, staat op de 3e plaats in de EBU, de 8e plaats in de WBC. Van zijn 33 partijen verloor hij er maar 3 en won er 23 met Knock-out.
Nu, ik zal eerst even een paar dingen over het boksen uitleggen. Er zijn vier bonden:
- IBF : van de Internationale Boks Federatie (International Boxing Federation)
- WBA : van de Wereld Boks Vereniging (World Boxing Association)
- WBC : van de Wereld Boks Raad (World Boxing Council)
- WBO : van de Wereld Boks Organisatie (World Boxing Organization)
Als ik me niet vergis is de belangrijkste de WBA, dan de WBC, dan de IBF en daarna de WBO, maar ik kan hier mis zijn. De EBU is de Europese Boks Unie (European Boxing Union).
Er zijn dan ook nog de gewichtsklassen:
- Mini Fly : max. 105 lb (papiergewicht) max. 47.627 kg
- Light Fly : max. 108 lb (lichtvlieggewicht) max. 48.988 kg
- Fly : max. 112 lb (vlieggewicht) max. 50.802 kg
- Super Fly : max. 115 lb (licht bantamgewicht) max. 52.163 kg
- Bantam : max. 118 lb (bantamgewicht) max. 53.525 kg
- Super Bantam : max. 122 lb (licht vedergewicht) max. 55.225 kg
- Feather : max. 126 lb (vedergewicht) max. 57.153 kg
- Super Feather : max. 130 lb (super vedergewicht) max. 58.967 kg
- Light : max. 135 lb (lichtgewicht) max. 61.235 kg
- Super Light : max. 140 lb (licht weltergewicht) max. 63.503 kg
- Welter : max. 147 lb (weltergewicht) max. 66.678 kg
- Super Welter : max. 154 lb (licht middengewicht) max. 69.85 kg
- Middle : max. 160 lb (middengewicht) max. 72.574 kg
- Super Middle : max. 168 lb (super middengewicht) max. 76.203 kg
- Light Heavy : max. 175 lb (halfzwaargewicht) max. 79.378 kg
- Cruiser : max. 200 lb (zwaargewicht) max. 90.892 kg
- Heavy : + 200 lb (superzwaargewicht) + 90.892 kg
Ik ging vroeger al naar bokswedstrijden kijken, vooral dan als Rudi Lupo moest boksen (Halfzwaargewicht). Nu is het moeilijk voor mij om nog te gaan kijken naar het boksen, daarom dat ik ook heel blij was toen ik vernam dat Exqi Sport de wedstrijd live zou uitzenden. Ik hoop dat ze dit blijven doen voor 'Sugar' Jackson. Want het is toch iemand waar we als Belgen ook fier op mogen zijn. Toen ik vernam dat Freddy de Kerpel ook nog eens co-commentator was, wist ik dat het wel goed zat. Ik denk dat de meeste van jullie al wel eens van Freddy de Kerpel gehoord hebben? Freddy de Kerpel was in 1975 Belgisch kampioen Halfzwaargewichten. De Kerpel heeft 9 partijen gewonnen met KO, maar in totaal won hij er 25 (al lees je op sommige plaatsen ook wel 24) van de 29 gevechten als professional. Freddy de Kerpel bokste in 1970 in Californië (VS) zijn eerste profwedstrijd.
Nu, men was er met Exqi Sport tijdig bij en zo konden we alles van in het begin meemaken. Want het betreden van de arena door de boksers is toch een machtig iets dat er gewoon bij hoort. Het was al 2 jaar geleden dat 'Sugar' Jackson nog eens een partij kon beëindigen met een KO. Voor de partij liet hij nog horen dat hij nu ging 'Dreigen, dreigen en afmaken'.
Er zouden in totaal 10 ronden van telkens 3 minuten gebokst worden. De eerste ronde was een verkenningsronde, het aftasten van de tegenstander kan je het ook noemen. De tweede ronde probeerden beiden wel door te breken, maar je merkte dat 'Sugar' Jackson krachtiger toe sloeg. Al haalde Nascimento ook wel enkele keren goed uit. Het leek nog wel even te duren, en dan plots, 18" voor het eind van de tweede ronde haalt 'Sugar' Jackson uit met rechts, een uppercut, niet recht op de kin, maar schampend. En het is allemaal voorbij, Nascimento gaat tegen de grond en de kamp wordt beëindigd. Jackson zijn beste slag is normaal de 'linkse hoek', maar hij bewijst vandaag dat hij ook met recht schade kan aanbrengen en kampen kan winnen. 'Sugar' Jackson wint na twee jaar nog eens met een KO en hij moet nu op 11 december meer dan waarschijnlijk in Zuid-Afrika strijden voor de wereldtitel bij de Weltergewichten (IBF-bond, derde grootste bond). Het enige dat hem nog kan tegenhouden is de schorsing die hij mogelijk zal krijgen omdat hij zijn 'whereabouts' niet correct invulde. En dit zou, zoals al eerder gezegd, een schande zijn.
Ik hoop dan ook dat het Vlaamse Doping Tribunaal niet dezelfde fout maakt als bij Wickmayer en Malisse. En dan is het natuurlijk te hopen dat ook deze kamp live op de tv wordt uitgezonden. Dit zou ook een schande zijn moest dat niet gebeuren.



---
Last night the Belgian 'Sugar' Jackson (Osei Bonsu Jackson, 28 year) had to box against Domingos Nascimento Monteiro (Luxemburg, 32 year). The fight was not for a title, but for both it was a fight with a foreshadow. Nascimento, 2 times champion of the Benelux, had lost 3 of the last 4 fights. 'Sugar' Jackson lost 2 of the last 4 fights, and he is still waiting on the decision of the VDT (Flemish Doping Court), the VDT gave Wickmayer and Malisse a ridiculous suspension. Jackson has made some administrative mistakes, and one expects that the VDT will give him a suspension too. But we have to wait until the decision is announced, but if there is a suspension it would be scandalous and above all it would affect his career. Certainly if you know that there is a chance that Jackson has to fight in South Africa on December 11th 2009 for the World Title in the IBF against Isaac Hlatshwayo. 'Sugar' Jackson lost his previous fight against the Turk Selcuk Aydin, this was a fight for the European title by the Welterweights. 'Sugar' Jackson was 5 times European Champion, placed third in the EBU, 8th in the WBC. Of its 33 parties he lost only 3 and won 23 fights with Knockout.
Now firstly I want to explain a few things about boxing. There are 4 federations:
- IBF: International Boxing Federation
- WBA: World Boxing Association
- WBC: World Boxing Council
- WBO: World Boxing Organization
If I'm not mistaken the most important federation is the WBA, then the WBC, the IBF and then the WBO, but I can have it wrong. The EBU is the European Boxing Union.
There are also the weights classes:
- Mini Fly : max. 105 lb (strawweight – minimumweight)
- Light Fly : max. 108 lb (junior flyweight)
- Fly : max. 112 lb
- Super Fly : max. 115 lb (junior bantamweight)
- Bantam : max. 118 lb
- Super Bantam : max. 122 lb (junior featherweight)
- Feather : max. 126 lb
- Super Feather : max. 130 lb (junior lightweight)
- Light : max. 135 lb
- Super Light : max. 140 lb (junior welterweight)
- Welter : max. 147 lb
- Super Welter : max. 154 lb (junior middleweight)
- Middle : max. 160 lb
- Super Middle : max. 168 lb
- Light Heavy : max. 175 lb
- Cruiser : max. 200 lb (junior heavyweight)
- Heavy : + 200 lb
In the past I went to boxing galas, more specific to Rudi Lupo, he was a Light Heavy Weight. Now it's to difficult for me to go to boxing galas, therefore that I was quite happy when I heard that Exqi Sport would broadcast the fight of Jackson live. I hope that they remain doing this for 'Sugar' Jackson. Because I think that as Belgian we should be proud to have someone like 'Sugar' Jackson. When I noticed that Freddy de Kerpel would be assistant-commentator, I knew that it would be a good broadcast. I think that most of you already have heard of Freddy the Kerpel? Freddy de Kerpel was in 1975 the Belgian champion Light Heavy Weight. De Kerpel won 9 fights with knockout, and in total he won 25 (some sites say 24) of the 29 fights as a professional boxer. Freddy the Kerpel boxed in 1970 in California (U.S.) its first professional fight.
Now, Exqi Sport started the broadcast good on time and so we could experience everything from the beginning. The entering of the arena by boxers is a powerful experience and it should be in the broadcasts. It was 2 years ago that 'Sugar' Jackson won a fight with a KO. Before the fight he said that he was going to 'threaten, threaten and finish off'.
There would be boxed 10 rounds of each 3 minutes. The first round they were exploring each other, sensing each other. In the second round both tried to break through the defending of the other, but you could notice that 'Sugar' Jackson hit more powerful. But Nascimento pulls out good a few times to. I looked if the fight would take some more rounds, and then suddenly, 18" for the end of the second round 'Sugar' hits him with his right, an uppercut, not directly on the chin, but he glanced off. And it is all over, Nascimento goes against the ground and the fight is ended. Jackson's best hit is normal the 'left hook', but he proves today that he also can damage with his right hand and can win fights with it. 'Sugar' Jackson wins after two years again with a KO and probably he is going to fight on December 11th 2009 in South Africa for the world title by the Welterweights (IBF, third largest federation). The only thing that can keep him away of this fight is the possible suspension because he didn't constantly fill in his 'whereabouts'. And this will, as I said earlier, be a disgrace.
I hope that the Flemish Doping Court doesn't make the same mistake as by Wickmayer and Malisse. And I hope of course that the fight is live on the television. The fight not on television would be a disgrace too.




Categorie:sport (sports)
Tags:Exqi Sport Sugar Time Jackson Live Domingos Nascimento Monteiro Knock-out KO EBU WBC Europees kampioen WBC WBA IBF WBO Vlaamse Doping Tribunaal VDT tweede ronde European champion Flemish Doping Court second round Rudi Lupo

09-11-2009
Romelu doet het weer! – Jovanovic topscorer! (Romelu does it again! – Jovanovic top-scorer!)
RSC Anderlecht moest gisteren in Genk spelen. Laatste thuiszege van Genk (in een topmatch) is geleden van maart 2005, dat was tegen Brugge toen. Ook kon Genk sinds 1998 niet meer winnen thuis tegen Anderlecht.
De match begon heel goed voor Genk, ze hadden het meeste balbezit (meer dan 60%). Maar kregen toch geen bal tussen de palen, enkel een paar schoten die naast gingen. In de 24e minuut heeft Anderlecht een hoekschop, Boussoufa neemt deze. Van Damme kan kopt de bal tegen de deklat, in de rebound schiet Mazuch de bal lekker binnen. 0-1 voor Anderlecht bij de rust.
De tweede helft is qua voetbalniveau heel saai en beide ploegen laten niet hun beste voetbal zien. De enige spanning die er was, was de stand, het kon nog alle kanten op. Anderlecht had de kansen om de voorsprong groter te maken, ze hadden het beter moeten uitspelen, maar waren vrij slordig in hun aanvallend spel vond ik. Al mag Genk ook zeker Joao Carlos bedanken, die de Anderlecht-aanval meermaals een halt toe riep. De enige die af en toe had kunnen zorgen voor een goede aanval die tot een goal zou leiden, was Boussoufa. Maar telkens hij kans maakte om door te dringen (meestal met een knappe dribbel) werd hij neergehaald. Ik snap de kritiek van de kranten op hem niet echt. In ieder geval, hij heeft niet met woorden gereageerd, maar met daden op het veld gisteren. Goed gedaan!
In de 69e minuut verlaat Tom de Sutter geblesseerd het veld, en wordt vervangen door Romelu Lukaku. Een paar keer kan hij de Genkse verdediging enorm onder druk zetten. En dan, in de toegevoegde tijd, is het Romelu-tijd. Hij had al eens gescoord, maar vanuit buitenspel positie, en die goal was dus afgekeurd. Maar in de 94e minuut weet hij door de verdediging te glippen (dankzij een goede uittrap van de doelman van Anderlecht, Silvio Proto) en maakt hij de 2-0. Zijn zevende goal van het seizoen. Door deze zege komt Anderlecht alleen op kop, met twee punten voor op Club Brugge.
Club Brugge moest dit weekend op Standard spelen. Standard begon supersterk aan de wedstrijd, na een kwartier stond het al 2-0 voor. Dit dankzij een super-Jovanovic die de 2 goals maakte. Tegen de 25e minuut hield Stijnen (doelman Club Brugge) Jovanovic van een hattrick. Brugge probeerde in de match te komen, maar dit lukte maar matig. Brugge bleef wel rustig aan de opbouw werken, wat hen siert.
Er wordt ook nog een fout gemaakt op Mbokani, waar de scheidsrechter een penalty voor kan fluiten, maar dit niet deed. Bölöni (trainer Standard) maakte nog de opmerking dat 2 goals voor staan niet betekent dat er geen penalty gefloten moet worden. In de 37e minuut kan Witsel de bal op goal schieten, deze wijkt af op Brugge-speler Alcaraz en gaat zo de goal in. Bij de rust leidt Standard met 3-0.
In de tweede helft lijkt het wel alsof Standard 3-0 meer dan genoeg vindt en het spel aan Brugge laat. Ze spelen duidelijk op 'uitbreken'. Brugge doet er alles aan om te scoren, maar dit lukt pas in de 80e minuut, een prachtgoal van Karel Geraerts. Zoals gevreesd is dit te laat om nog een punt of meer te pakken in Luik. In de 88e minuut was het nog bijna 3-2 geworden, Club had een vrije trap, Klukowski knalde deze tegen de paal. Brugge verdiende eigenlijk een goal op dat moment. Zeker gezien de manier van voetballen van Standard in de laatste tien minuten. Bal bijhouden in een hoek, uitlokken om tijd te winnen en dergelijke. Dit was geen voetbal meer dat Standard bracht, het enige dat hen nog interesseerde was tijd winnen en dat vind ik voetbal onwaardig.
---
RSC Anderlecht had to play in Genk yesterday. Last home victory of Genk (in a topmatch) was in March 2005, against Club Bruges. Also Genk couldn't win against Anderlecht since 1998.
The match started well for Genk, they had the most ball possession (more than 60%). But nevertheless they didn't get the ball between the goalposts, they only got a couple of shots that went beside the goal. In the 24th minute Anderlecht had a corner, Boussoufa took it. Van Damme is possible to head the ball against the crossbar, in the rebound Mazuch shoots the ball nicely in the goal. 0-1 for Anderlecht at half-time.
Second half was, regarding the quality of football, complete dull and both teams didn't show their best football. The only tension there was, was the score, it could still go either way. Anderlecht still had chances to make the lead bigger, they should have played it out better, but according to me they were rather negligent in their attacking game. Also Genk has to say 'thanks' to Joao Carlos who stopped several attacks of Anderlecht. The only player who was able to build a good attack that could lead to a goal was Boussoufa. But each time he could penetrate (generally with a nice dribble), he was brought down. I don't understand the fact that newspapers criticize him. In any case, Boussoufa didn't react with words, but with good actions on the field yesterday. Well done!
In the 69th minute Tom De Sutter leaves the field with an injury, and is replaced by Romelu Lukaku. A couple of times he could put the pressure on the defenders of Genk. And then, in the injury-time it was 'Romelu-time'. He already scored, but from offside position, and the goal of course was rejected. But in the 94th minute he could slip through the defence of Genk (thanks to a good goal-kick of Silvio Proto, guardian of RSCA) and he makes his goal, 2-0. It was his seventh goal of the season. Because of this victory Anderlecht leads the standings, they have 2 points more than Club Bruges.
Club Bruges had to play in Liege this weekend, against Standard. Standard started severe and after 15 minutes they leaded with 2-0. This thanks to a super Jovanovic who made the 2 goals. In the 25th minute Stijnen (keeper of Club Bruges) prevented that Jova could make a hattrick. Bruges tried to get in the match, but succeeded only averagely. Bruges kept working very patient, they should be complimented for that.
There was also an offence made on Mbokani, the referee could give a penalty but didn't. Bölöni (coach Standard) made still the remark that being 2 goals in the lead doesn't mean that they shouldn't get penalties. In the 37th minute Witsel could shoot the ball on goal, it deviates on Alcaraz (Club Bruges) and so the ball enters the goal. At half-time Standard leads with 3-0.
In the second half it seems as if Standard finds 3-0 more than enough and it leaves the play to Bruges. They only play on counters. Bruges does everything to score, but they only succeed to do this in the 80th minute, a sublime goal of Karel Geraerts. As feared, the goal fell too late to take a point or more. In the 88th minute it almost became 3-2, Club had a free-kick, Klukowski kicks the ball very hard against the post. Bruges deserved a second goal at that moment. Certainly seen the manner of playing of Standard in the last ten minutes. Keeping the ball at the cornerflag, provoking, timegaining and such. You couldn't call it football any more, they only were interested in gaining time and in my opinion that's football unworthy.

Categorie:sport (sports)
Tags:RSC Anderlecht RSCA Club Brugge Genk Standard Luik Romelu Lukaku Milan Jovanovic Mazuch Joao Carlos Silvio Proto 0-2 3-1 Geraerts tijd winnen Bruges Liege timegaining

06-11-2009
RSC Anderlecht & Club Brugge in de Europa League + Schandalige schorsing Wickmayer Yanina (RSC Anderlecht & Club Bruges in the Europe League + Detestable suspension Wickmayer Yanina)
Eerst en vooral wil ik even iets duidelijk maken. Ik zei dat de meeste commentatoren van voetbal alles rooskleurig maken voor de Belgische ploegen. Hierbij bedoel ik natuurlijk niet alle commentatoren, gelukkig zijn er nog enkele die realistisch, duidelijk en goed commentaar kunnen geven, ook al is er een Belgische ploeg bij betrokken. Gisteren bijvoorbeeld, Filip Joos heeft dat goed gedaan. Bij sporza hebben ze nog wel enkelen die het aankunnen om bij zulk een match goed commentaar te geven.
Gisteren moest Anderlecht thuis spelen tegen Timisoara. In Roemenië liet RSCA schandalig punten liggen, maar deze keer hielden ze de drie punten thuis. Dankzij deze overwinning is Anderlecht zo goed als zeker van de volgende ronde, de 16e finales. Van bij de aftrap liet Anderlecht zien dat het wel degelijk wilde winnen. Met kansen van Lukaku, Boussoufa en Gillet maken ze het de Roemenen niet makkelijk. In de 28e minuut maakt Nibome een fout op Suarez en Anderlecht krijgt een penalty, die Suarez zelf succesvol omzet. Anderlecht gaat de rust in met 1-0. En in de 51e minuut gebeurd het onverwachte, Timisoara komt langszij dankzij een enorme dekkingsfout van de Anderlechtse verdedigers. Anderlecht lijkt dan helemaal terug te vallen en ik vrees eigenlijk het ergste. Maar dan een goede wissel van Ariël Jacobs (trainer RSCA). Hij brengt Jonathan Legear in. Het ritme verandert volledig en Anderlecht lijkt er weer voor te willen gaan. In de 69e minuut brengt Legear de bal goed voor en kleine Mbark Boussoufa kopt de bal lekker binnen. Als Legear een kwartiertje op het veld staat, zakt hij helemaal weg, ook al blijft hij zich inzetten. Dit heeft hij wel meer, zou dit fysiek zijn? Te hevig invallen en al zijn energie verspelen in de eerste tien minuten dat hij op het veld staat? Timisoara maakt het de Anderlechtse verdediging nog een paar keer moeilijk, maar het is eigenlijk meer de Anderlechtse verdediging die het zichzelf moeilijk maakt. Het blijft bibberen en beven tot in de toegevoegde tijd, waar Kouyaté (ingevallen voor Suarez), na een corner van Timisoara, de bal naar voren schiet en zo Legear lanceert. Ondanks dat Legear de indruk gaf dat hij geen energie meer had, gaat hij toch op volle snelheid, zo goed als van op zijn eigen helft, richting de goal. Hij blijft de verdedigers voor en stift de bal prachtig over de doelman van Timisoara. Een verdiende goal voor Legear, die dankzij zijn assist aan Boussoufa en zijn goal Anderlecht de drie punten bezorgt. Anderlecht wint dus thuis met 3-1 tegen Timisoara.
Anderlecht staat nu samen met Ajax op kop in het klassement, beiden hebben 8 punten. De derde, Timisoara heeft er 2, tenzij Zagreb (die 3 punten afgenomen zag worden door rellen) in beroep gaat en de 3 punten terug krijgt. Maar dan nog is Anderlecht zo goed als zeker van de volgende ronde.
Ik weet niet hoelang het geleden is (maar ik vermoed héél lang geleden) dat er in één week tijd nog eens drie Belgische ploegen winnen in Europa. Eergisteren Standard Luik, gisteren RSC Anderlecht en daarna won Brugge zijn macht ook nog eens in Servië, tegen Partizan Belgrado. Al voor de rust stond Club Brugge 0-2 voor, dankzij goals van (weeral) Perisic en Kouemaha. Twee keer kon Partizan zich terug in de match spelen (1-2 en 2-3) maar uiteindelijk kon Odjidja toch voor de 2-4 eindstand zorgen waardoor Club Brugge de 3 punten mee naar huis neemt.
In de stand is Club Brugge nu 2e met drie punten meer dan Toulouse. Sjachtor Donjetsk staat eerste en is al zeker van de volgende ronde. Brugge moet nog tegen Sjachtor en Toulouse spelen. Maar als ze blijven spelen zoals de laatste matchen Europees, zie ik hen wel door gaan naar de volgende ronde, en wie weet wat dan.
Gisteren kregen we ook ongelooflijk nieuws te horen. Het Doping Tribunaal (VDT) schorst Yanina Wickmayer en Xavier Malisse voor 1 jaar. De procureur van het VDT die het voor bracht, had niet eens een schorsing gevraagd, wel een beteugeling. Xavier Malisse zou twee keer zijn 'whereabouts' niet doorgegeven hebben en een dopingcontrole gemist hebben. Dat hij een 'straf' zou krijgen voor het missen van die dopingcontrole, dat vind ik wel logisch. Maar Yanina Wickmayer miste geen enkele controle, is nooit betrapt geweest op het gebruik van doping, zij had alleen drie keer haar 'whereabouts' niet doorgegeven.
Nu, wat zijn die 'whereabouts' nu net? Het zijn de gegevens over de plaatsen waar een sporter zich zal bevinden. Dat kan thuis zijn, in het buitenland, maar ook waar en op welke tijdstippen een sporter traint, wanneer de wedstrijden zijn e.d. Het is een formulier waar je voor ieder dagdeel moet aangeven waar je zal zijn. Je moet als sporter op een vooraf bepaalde datum je 'whereabouts' voor een héél kwartaal ingeven, en je kan dan elke dag op de website de gegevens aanpassen. Vind dat nogal een belachelijk gedoe, wie kan er nu op voorhand zeggen wat hij de komende drie maanden gaat doen? Dag voor dag? Ik vermoed dat het zelfs voor professionele sporters niet mogelijk is om dit te doen, ook al weten zij natuurlijk wel wanneer ze trainen en hun wedstrijden hebben. En dan nog belachelijker, je kan het aanpassen, dus wat voor zin heeft het om op voorhand een héél kwartaal in te vullen? Lijkt mij zelfs veel op een schending van de privacy van de sporters. Het is toch te gek voor worden. Men kan de sporters beter ook een enkelband om doen, ah nee, gaat niet, er zijn er al te kort. Want er zijn gevangen die vrij rondlopen omdat ze geen enkelbanden meer hebben. Dus feitelijk worden sporters strenger behandeld dan gevangenen.
Alsof sporters tijd in overvloed hebben om hun gegevens constant na te zien en te verbeteren indien die niet kloppen, die hebben immers al meer dan genoeg te doen (trainen, wedstrijden, en wat er nog allemaal bij komt kijken).
Ik vraag me af wie het 'whereabouts' systeem heeft uitgevonden? Iemand die zelf ooit professioneel voetbal, wielrennen, tennis,... heeft beoefent? Ik betwijfel het, zoals in veel gevallen zijn diegenen die regels, straffen en dergelijke maken voor sporten zelf nooit sporter geweest. Zo ook hoogstwaarschijnlijk bij het doping tribunaal?
Nergens in andere landen krijg je zulk een zware straf voor simpele 'administratieve fouten'. Nu, wat je fouten noemt natuurlijk. De procureur zelf noemde het nalatigheid of slordigheid. Ik vraag me af, die website waar de sporters hun 'whereabouts' moeten doorgeven, werkt die altijd? 24 uur op 24? Er zijn nooit storingen, foutjes, servers die plat liggen of dergelijke? Maak je op het internet wel mee bij elke site, dus ik vraag me af, zou die site de eerste zijn die perfect en altijd werkt? En het is een wetenschap zeg maar dat 'missen menselijk is', dat 'elke mens wel eens fouten kan maken', alsof diegenen die menen dat ze bekwaam en ervaren genoeg zijn en nog belangrijker betrokken genoeg zijn om over die dingen zoals 'whereabouts' beslissingen te nemen nooit administratieve fouten maken. Dit is weer typisch Belgisch.
Het lijkt inderdaad wel, zoals ook al aangehaald door anderen, of men een voorbeeld wil stellen met Wickmayer en Malisse. Mijn eerste gedacht eerlijk gezegd was iets heel anders en ik stelde me de vraag of men deze schorsing ook aan Wickmayer gegeven zou hebben als Clijsters en Henin niet terug in het tenniscircuit gestapt zouden zijn.
In het geval van Yanina Wickmayer, zij heeft pas haar grote doorbraak gehad, twee titels in het enkelspel, een halve finale op de US-Open en door deze schorsing mist ze het Commonwealth Bank Tournament of Champions in Bali, ook wel de B-Masters genoemd. De kroon op het prachtige werk dat Yanina dit jaar geleverd heeft.
Ik hoop echt dat deze zaak de carrière van Yanina Wickmayer niet naar de knoppen helpt. Ze heeft in haar leven al heel wat doorstaan, en ik hoop dat ze ook dit zal overwinnen en eens zo sterk terug komt, het liefst nog voor de schorsing om is, wat dan wil zeggen dat ze in beroep zou gaan tegen de schorsing en dat het TAS (Hof van Arbitrage voor Sport, internationaal sporttribunaal) de schorsing vernietigt. In beroep gaan betekent wel geen opschorting van de schorsing, waardoor zij voorlopig toch aan de kant zal moeten blijven staan, wat een heel spijtige zaak is. Trouwens, niet enkel zij moet zich verzetten tegen deze schorsing die buiten proporties is, maar ook Malisse en alle andere sporters.
Voor Yanina nog dit, ik kan me onmogelijk voorstellen wat er nu door je heen moet gaan, maar ik wens je het allerbeste toe, hoop dat dit allemaal rechtgezet word, dat je hier nog sterker uit komt en dat ik je snel op het tennisveld terug prachtige dingen zie bereiken. Laat dit je niet klein krijgen!


---
First I want to make something clear. I said that most commentators of football enrich the matches of the Belgian football teams. I don't say that all commentators do that, fortunately there are some who comment neutral and realistic. Yesterday for example, Filip Joos has done a good job. At sporza they have a few good commentators.
Yesterday Anderlecht had to play at home against Timisoara. In Romania they forgot to take the 3 points at home, that was abominable, but this time they took the 3 points. Thanks to this victory Anderlecht are almost certain that they go on to the next round, the 16th finals. Already after the kickoff Anderlecht showed that they really wanted to win. With chances of Lukaku, Boussoufa and Gillet they made it difficult for the Rumanians. In the 28th minutes Nibome made a fault on Suarez and Anderlecht got a penalty. Suarez took the penalty with success. Anderlecht enters the half time with 1-0. In the 51st minute the unexpected happened, Timisoara made the equalizer thanks to the Anderlecht defenders who covered very badly. Anderlecht didn't play a good match any more and I feared the worst. But then Ariël Jacobs (coach RSCA) did a good substitute. He brings in Jonathan Legear. The rhythm of play of Anderlecht changes completely and it seemed that they were going for the victory again. In the 69th minute Legear assists the ball perfectly to the little Mbark Boussoufa and he nods the ball nicely in the goal. As soon as Legear played 15 minutes, his energy seems to drop, but he still tries to give his best. This was not the first time that this happens to him, could it be physical? When he starts playing, he plays to intense and throws away his energy in the first 10 minutes? Timisoara gave the defenders of Anderlecht a few difficult moments, but in fact, the defenders are the ones who make it difficult themselves. It is shivering and trembling until the injury time, then Kouyaté (substituted Suarez) shoots the ball forward (after a corner of Timisoara) and launches Legear. In spite of Legear gave the impression not having any more energy, he nevertheless goes on full speed in direction of the goal, almost from his own side. He remains in front of the players of Timisoara and lifted the ball beautiful over the guardian of Timisoara. Legear deserved to make the goal, which provides Anderlecht the three points thanks to the assist to Boussoufa and its own goal. Anderlecht wins at home with 3-1 against Timisoara.
Anderlecht stands in the lead now, together with Ajax, both have 8 points. The third in the standings, Timisoara, have 2 points and unless Zagreb (who have 3 points taken away because of uproars) appeals and gets his 3 points back, they remain 4th with 0 points. But even if they get their 3 points back, Anderlecht still is almost certain that they go on to the next round.
I don't know how long ago it was (but I suspect a very long time) that three Belgian teams in Europe won their match in one week. The day before yesterday Standard won, yesterday RSC Anderlecht won too and afterwards Club Bruges won their game to in Serbia against Partizan Belgrado. Before halftime Club was leading with 0-2, thanks to goals of (again) Perisic and Kouemaha. Two times Partizan could score themselves back in the game (1-2 and 2-3) but eventually Odjidja could ensure the victory with his goal. The match ends with 2-4 and Bruges take the 3 points to home. In the standings Bruges is second with three points more than Toulouse. Sjachtor Donjetsk is first and they are already certain of the next round. Bruges still has to play against Sjachtor and Toulouse. But if they keep playing like they did in the last two European matches, I see them go through to the next round, and who knows what can happen then.
Yesterday we got unbelievably news. The Flemish Doping Court (VDT) suspends Yanina Wickmayer and Xavier Malisse for 1 year. The prosecutor of the VDT who worked on the case, didn't even ask a suspension, he asked a blame. Xavier Malisse hasn't turned in his 'whereabouts' two times and missed a doping control. That he would get a punishment for missing the control is logical. But Yanina Wickmayer mist no single control, has never been catched on the use of doping, she only didn't turn in her 'whereabouts' three times.
So, what are the 'whereabouts'? They are the data of the places where an athlete will be on a certain time. That can be at home, in other countries, but also where and on which moments an athlete trains, when his/her matches are and so. It is a form, which you must fill in for every part of the day, where you will be. Before a particular date, an athlete must fill in the data for the three coming months. And each day you can adjust the data on the website. I find that ridiculous, who can know three months in front where they each day will be? Day for day? I suspect that even for professional athletes it's not possible to do that, even knowing the fact on which day they will have trainings and matches. And even more ridiculous, you can change the data, so why fill in the data three months in advance? It resembles even a violation of the privacy of athletes. This is really brainless. They better can give the athletes an ankle monitoring bracelet like criminals, ah no, that isn't possible, they already have a lack of bracelets for the prisoners. So athletes are treated more binding than prisoners.
Like athletes have heaps of time to constantly control and adjust their data, they after all have enough to do (training, matches and other things they have to do).
I ask myself who invented the system of the 'whereabouts'? Someone who has practiced professional football, cycling, tennis,... ? I have my doubts, as in many cases those who make the rules, punishments and such haven't done any sports. Most likely the case by the doping court?
In no other country athletes get such a heavy, severely punishment for simple 'administrative mistakes'. What one calls 'mistakes' of course. The prosecutor self named it negligence or disorderliness. I ask myself if that website, on which the athletes have to fill in their 'whereabouts', works all the time? 24 hours on 24? If there never are disturbances, errors, servers that are busy or things like that? Each site on internet has that sometimes, thus I ask myself, is the site of the 'whereabouts' the first that is perfect and works al the time? And like they say, 'making mistakes is part of life' and 'everyone can make a mistake sometimes', as if those (who think that they are educated and experienced enough) who make decisions on cases like the 'whereabouts' never make administrative mistakes. This is typically Belgian.
It appears indeed, as said by others, that they wanted to put an example with the cases of Wickmayer and Malisse. Honestly, my first thought was different, I asked myself the question if they would have punished Wickmayer this severe if Clijsters and Henin hadn't announced their comeback.
In the case of Yanina Wickmayer, she just made her break through in tennis (winning to titles and played the semi final on the US-Open) she misses now the Commonwealth Bank Tournament of Champions in Bali, also called the B-Masters. This had to crown the beautiful things Yanina did this season.
I really hope that this inactivity doesn't influence the career of Yanina Wickmayer. She already had a lot to endure in her life, and I hope she overcomes this, and that she comes back even stronger, hopefully before the expiring date of the suspension. This means of course that they took an appeal against the suspension and that the BAG (Court of Arbitrage for Sport, international sports court) inhibits the suspension. Taking an appeal doesn't mean that the suspension is postponed, so she must remain at the side what is very unfortunate. Besides, she isn't the only one who has to take an appeal, according to me also Malisse and all the other athletes have to do that.
For Yanina yet this, I can't devise what you are going through now, but I wish you the very best and a lot of strength and hope that all this will be straightened soon, that you come out of this yet more strongly that soon one can see you back on the field reaching beautiful things. Don't let them bring you to your knees!

Categorie:sport (sports)
Tags:Club Brugge RSC Anderlecht Europa League Perisic Boussoufa Jacobs Betis Sevilla Filip Joos Vlaams Doping Tribunaal VDT Yanina Wickmayer Xavier Malisse overdreven schandalig buitensporig gevangenen Flemish Doping Court exaggerated scandalous prisoners

05-11-2009
Standard – Olympiakos in (the) Champions League
Standard heeft thuis gewonnen tegen Olympiakos in de Champions League. Standard speelde nochtans helemaal niet goed, zelfs slechter dan in Griekenland, maar toch konden ze na 31' toch scoren. Mellberg van Olympiakos schatte een bal compleet verkeerd in en zo kan Mbokani alleen voor de doelman komen en schoot hij de bal binnen. Het was eigenlijk een opluchting, want de match was tot dan rotslecht, om eerlijk te zijn haalde het zelfs niet het niveau van onze Jupiler League, die ik al helemaal niet hoog aanschrijf. Vanaf de goal heeft Standard niet beter, maar wel slim gespeeld en zo wisten ze de 1-0 voorsprong te behouden tot de rust.
In de tweede helft ligt Standard enorm onder druk. Ze zullen waarschijnlijk in de eerste helft teveel krachten verspeeld hebben. Maar ondanks de druk blijven de spelers van Standard toch kalm en Bolat doet wat hij moet doen, ballen pakken. Standard kan een paar keer uitbreken, maar telkens gebeurt er dan wat we hier in de Belgische competitie vaak zien, de laatste pas is 95% van de keren niet goed, waardoor er géén gevaar uit komt. Dit is niet enkel het probleem van Standard, maar van de meeste Belgische ploegen. Die laatste pas, de voorzet voor de goal, die komt er niet, of is van zo'n slechte kwaliteit dat de spitsen er niets mee kunnen aanvangen.
In de laatste tien minuten van de match merk je dat Olympiakos het zelf ook moeilijk krijgt op fysiek vlak en Standard kan een paar keer uitbreken. In de 88' is er de zoveelste doorbraak van Jovanovic, ditmaal speelt hij de bal wel perfect naar Mbokani. Deze schiet op goal, maar de doelman van Olympiakos Nikopolidis voorkomt schitterend dat Mbokani kan scoren, en de bal wijkt af. Jovanovic die goed doorgelopen is, moet iets achteroverbuigen en kopt de bal prachtig binnen. 2-0 Nu kan het niet meer mislopen.
Standard wint dus eindelijk een match in de Champions League. Voor België was dit lang geleden, de laatste Belgische ploeg die won in de Champions League was RSC Anderlecht, dit was op 6 december 2005 tegen Betis Sevilla.
Standard staat nog steeds 3e in zijn reeks. Arsenal staat op kop met 10 punten, Olympiakos heeft er 6, Standard 4 en AZ 2. Velen zeggen nu dat Standard nog steeds door kan naar de 1/8e finales. Doch, dit zal niet makkelijk zijn, ze hebben het niet meer zelf in de hand. Standard moet volgende keer tegen Arsenal, die overtuigend wonnen van AZ. Olympiakos speelt tegen AZ. Op de laatste speeldag moet Olympiakos tegen Arsenal en Standard tegen AZ. Standard moet zelf nog minstens 1 wedstrijd winnen om de 7 punten te halen waar iedereen zo euforisch over doet. Maar toch, Olympiakos heeft er al 6, dus moet Standard hopen dat zij punten laten liggen, en het liefst nog verliezen tegen AZ. Op de laatste speeldag moet Standard dan zelf tegen AZ, en hoogstwaarschijnlijk moeten de drie punten die ze nog nodig hebben tegen AZ behaald worden. Olympiakos moet dan tegen Arsenal, die hoogstwaarschijnlijk al geplaatst zijn voor de volgende ronden, en waarschijnlijk ook al groepswinnaar zullen zijn, dus hoe groot is de kans dat Arsenal dan voluit gaat gaan? Ik hoop echt dat Standard door gaat naar de volgende ronde, maar momenteel ziet het er niet echt goed uit.
Ik weet (en vind zelf ook) dat je als Belg voor elke Belgische ploeg moet supporteren die Europees speelt, maar ik vind toch dat vele commentatoren en reporters een beetje overdrijven. Je moet altijd het beste hopen natuurlijk, en je mag het slechte een beetje mooier naar voren brengen, doch, het is wel nodig dat je realistisch blijft, en dat mis je toch veel tegenwoordig, realisme, alles probeert men zo rooskleurig naar voor te brengen, soms zelfs op het belachelijke af. Zo hoorde ik (niet na de match tijdens het interview met Johan Boskamp en een ander die daar volgens mij TOTAAL niets verloren heeft) dat het dankzij Mbokani is dat Jovanovic scoorde??? Terwijl Mbokani probeerde zelf te scoren en de doelman stopt de bal, waardoor die wegvliegt en Jovanovic kopt de bal zo binnen. De reden dat Jovanovic scoort is gewoon dat hij goed is doorgelopen na zijn pas naar Mbokani en dat hij dan zich inzet om de bal nog te koppen. Maar ook tijdens de matchen van Belgische ploegen in Europa, dan hoor je dingen waardoor je gaat denken dat je naar een andere wedstrijd aan het kijken bent.
Nog om af te sluiten dit, het was dan wel een slechte wedstrijd, maar Standard wint en na de twee matchen gezien te hebben kan je wel zeggen dat het verdient is dat Standard drie punten haalt op zes tegen Olympiakos. En ik heb toch enkele goede en mooie dingen gezien van onder andere Jovanovic en Carcela-Gonzales. Ook moet ik zeggen dat ik vind dat de zogenaamde 'invallers' en 'vervangers' bij Standard het volgens mij toch goed doen. Defour gekwetst, Onyewu, Dante en Fellaini weg, dat is niet niks natuurlijk. Maar jongens als Eliaquim Mangala, Mehdi Carcela-Gonzalez en Victor Ramos doen het helemaal niet slecht. Volgens mij is het wegvallen van die andere spelers zeker niet de reden dat Standard momenteel niet goed speelt. Wat dan wel de reden is? Tja ik ben geen trainer van Standard en moet dat probleem niet voor hen oplossen, al zou ik wel eens goed praten met de spelers, alle spelers zelf, en laten weten dat ze niet op elkaar moeten gaan zitten vitten en dat sommigen hun air niet past in een professionele voetbalclub. De Belgische nationale ploeg heeft (hopelijk had) ook een probleem met de attitude van sommige spelers.
---
Standard has won (at home) against Olympiakos in the Champions League. Standard didn't play a good game, even more badly than in Greece, but in the 31' minute they scored. Mellberg (Olympiakos) estimated a ball completely wrong and so Mbokani came alone in front of the guardian of Olympiakos and scored. It was actual a relief, until then the match was shabby, I got to be honest, it didn't even reach the level of our Jupiler League, and I don't think that the level in the Jupiler League is very high. Following the goal, Standard didn't play any better (technical), but they played very smart and kept the 1-0 lead until half time.
In the second half, Olympiakos put the pressure on Standard. Probably Standard used too much energy in the first half. But despite the pressure the players of Standard remained reasonably calm and Bolat did what he had to do, stop balls. Sometimes Standard could even break out, but each time happened what we see a lot in the Belgian Jupiler League, 95% of the times the final pass is not good, and as result there follows no chance. Standard isn't the only team in Belgium with this problem, most of the Belgian teams have the problem with the last pass. The last pass, the assist isn't good, the ball doesn't reach the attacker or the pass is of so a bad quality that the strikes can't do anything with the ball. In the last ten minutes of the match Olympiakos seemed to have physical problems themselves and Standard could even break out more and more. In the 88' Jovanovic could attack, this time he plays the ball perfectly to Mbokani. Mbokani shoots on goal, but the guardian of Olympiakos, Nikopolidis, prevents brilliantly that Mbokani can score, and Nikopolidis deviated the ball. Jovanovic did a good job continuing to the goal after his pass, he needed to hang backwards a little bit, but scores a beautiful goal with his head. 2-0. Now nothing can go wrong anymore.
Finally Standard wins a match in the Champions League. For Belgium this was long ago, the last Belgian team that won in the Champions League was RSC Anderlecht, this was on December the 6th 2005 against Betis Sevilla.
Standard is still third in his group. Arsenal leads the group with 10 points, Olympiakos has 6 points, Standard 4 and AZ 2 points. Many say now that Standard still can go through to the next round, the 1/8e finals. But, this wont be easy, they don't have it in their own hands. Standards next match is in Arsenal. Arsenal had a convincing win in AZ Alkmaar. Olympiakos plays against AZ. On the last matchday, Olympiakos plays against Arsenal and Standard against AZ Alkmaar. Standard has to win one match, they need 3 points to get to the 7 points everybody is talking about enchanted. But really, Olympiakos has already 6 points, so Standard must hope that they lose some points against AZ Alkmaar, better, if they lose 3 points there. On the last matchday Standard has to play at home, against AZ and chances are great that Standard must take the 3 points they need that match. Olympiakos must then play against Arsenal, which most likely will be placed for the next rounds, and most likely will be group winner, thus what are the chances that Arsenal will play that match to the limit? I really hope that Standard goes through to the next round, but currently I doesn't look that good.
I know (and it's my opinion too) that as Belgian you should get behind the Belgian teams that are playing in European competitions, but I have a feeling that many commentators and reporters are overstating. You have to hope for the best, and you can say things a little bit brightened, but, you have to remain realistic, and realism is something that's absent nowadays miss you really much these days, they are illuminating the Belgian teams, sometime so overdone that's ridiculous. So I heard (during the match) that it's thanks to Mbokani that Jovanovic scored his goal??? (By the way, I think that after the match during the interview with Johan Boskamp there was a third person who didn't belong there) Mbokani tried to score himself and the guardian stops the ball, because of the guardians intervention, the ball goes to Jovanovic and he scores the goal. The reason that Jovanovic scored the goal is because he kept on running towards the goal after he passed the ball to Mbokani and that he committed energy to head the ball to the goal. But also during the matches of Belgian teams in Europe you can hear inaccurate comments and you get the feeling that you're watching another game.
Yet this, to end this blog-message. It wasn't a good game, but Standard has won, and after watching the two matches of Standard against Olympiakos, you can say that Standard earned three points. And I have seen a few really good and beautiful things from Jovanovic and Carcela-Gonzales. Also I must say that the so-called 'substitutes' and 'replacements' by Standard do their job respectable. Defour is injured, Onyewu, Dante and Fellaini are sold, and that is not nothing, they're not easy to replace. But the young players as Eliaquim Mangala, Mehdi Carcela-Gonzalez and Victor Ramos are doing a good job. According to me the loss of players like Onyewu, Dante… is not the reason that Standard currently isn't playing their best football, they can do better, I'm sure of that. But what is the reason then? Well I am no trainer of Standard and it isn't my job to solve that problem, but I would have a good talk with the players, all of them, and let them know that they have to stop with the pettifoggery on each other and that the air of some of them doesn't belong in a professional football club. The Belgian national team has (hopefully had) the same problem, the attitude of some players.

Categorie:sport (sports)
Tags:Champions League Standard Liege Olympiakos AZ Alkmaar Arsenal Jupiler League Mbokani Jovanovic België Belgium 2-0 RSC Anderlecht RSCA Betis Sevilla 6 december 2005, pimp up, verbloemen, Johan Boskamp, Defour, Carcela-Gonzalez, Mangala, Ramos air attitude

26-10-2009
Club Brugge & Anderlecht - Club Bruges & RSC Anderlecht
Zondag moesten Club Brugge en Anderlecht hun wedstrijd van de 12e speeldag spelen. Club Brugge moest in Roeselare (de hekkensluiter) zijn leiderspositie verdedigen. Dit leek heel goed te lukken, in de 39e minuut scoorde Perisic, en in de 41e Vargas. Club Brugge ging rusten met 0-2 voorsprong en het leek alsof de match gespeeld was. Tot in de tweede helft, in de 52e minuut Roeselare een penalty krijgt na een overtreding van Klukowski, die ook nog eens rood krijgt. Gelukkig voor Club kon Kouemaha in de 68e minuut de 1-3 op het bord zetten. Maar Roeselare bleef komen en in de 85e minuut maken ze zelfs nog 2-3. Uiteindelijk mag Club Brugge nog blij zijn dat ze toch nog de drie punten namen en zo leider blijven in het klassement.

Anderlecht moest in Mechelen spelen, ik verwachtte dat Anderlecht er een heel zware match zou moeten spelen, maar dat viel al bij al nog goed mee, Mechelen bracht te weinig op uit hun aanvallen. In de 12e minuut al speelt Boussoufa de bal naar Lukaku, die de 0-1 maakt. In de 57e minuut maakt Boussoufa zelf de 0-2. Hier was hij héél blij mee en liep direct na de goal in de armen van trainer Ariël Jacobs. Het was zo dat Jacobs pas tegen Boussoufa gezegd had dat hij niet mocht vergeten om af en toe zelf eens een poging te doen om te scoren, en dit deed hij dus ook, met een prachtige goal als gevolg. Anderlecht en leider Club Brugge lopen nu uit op de 3e en 4e in het klassement, KV Mechelen en Standard, Anderlecht heeft 5 punten voor en Club 6.


------------------------------------------------------------------------------------------------------------------


On Sunday Club Bruges and Anderlecht played their match of the 12th matchday in the competition. Club Bruges had to defend their position as leader, in Roeselare (last in standings). All was looking good for Bruges, in the 39th minute Perisic scored, and a few minutes before the halftime whistle Vargas scored. Club Bruges was leading 0-2 and the game seemed to be played. Until in the second half, in the 52nd minute Roeselare got a penalty because of a fault of Klukowski, he got the red card for that. Luckely for Club, Kouemaha made 1-3 in the 68th minute. But Roeselare kept playing very offensive, against 10 players of Club. And in the 85th minute, they made 2-3 but it was not enough. Finally Club Bruges may be glad they got the three points and remain leader in the standings.
Anderlecht had to play in Mechelen, I expected a strenuous match, but it went very manageable, Mechelen wasn't efficient enough. In the 12th minute already Boussoufa plays the ball to Lukaku, he makes the first goal. In the 57th minute, Boussoufa made the 0-2. He was cheerfully with his goal and ran directly in the arms of his trainer, Ariël Jacobs. Fact is that Jacobs not long ago said to Boussoufa that he might not forget to attempt to score himself sometimes, and now he did it with a beautiful goal as consequence. Anderlecht and leader Club Bruges get ahead now, the third in the standings is Mechelen and with even points Standard is 4th. They have 5 points less than Anderlecht and 6 less than Club Bruges.



Categorie:sport (sports)
Tags:Club Brugge Bruges RSCA RSC Anderlecht Roeselare Perisic Vargas Kouemaha KV Mechelen Boussoufa Lukaku Ariël Jacobs Standard

24-10-2009
Jupiler League
Eergisteren speelde Genk tegen Lokeren, en wonder boven wonder, Genk won met 2-0. Het was een heel saaie en slechte match, en Genk maakte het verschil tussen de 57e en 60e minuut. En dat waren de enige minuten die eigenlijk iets om het lijf hadden. Ondanks dat Genk wint kan je toch zeggen dat beide ploegen in een crisis zitten. En of ze daar dit seizoen uit gaan raken is nog maar de vraag.
Zaterdagavond speelde Standard thuis tegen Zulte Waregem. En dat Standard in een dip zitten, werd maar weer eens duidelijk. Het kwam niet verder dan een 1-1, het zesde gelijkspel dit seizoen. STVV haalt 0 op 15, na een nederlaag tegen AA Gent. En Germinal Beerschot wint tegen Moeskroen met 3-2, dankzij de veteranen Clement en Goor. Beerschot staat hierdoor 7e in het klassement, bijna op de plaats waar ze volgens mij thuishoren, in de top 6. Vandaag spelen Club Brugge en Anderlecht nog, Brugge in Roeselare en Andelecht in KV Mechelen. Benieuwd of beide 'topploegen' iets kunnen laten zien. Ik vrees dat Anderlecht een moeilijke avond tegemoet gaat in Mechelen, die voor de moment super spelen.


_______________________________________________________

Friday, Genk played against Lokeren in the Belgium Jupiler League, miraculously, Genk won with 2-0. It was a quite dull and bad match, and Genk made the difference between the 57th and 60th minute. And those were the only minutes that you actually could see some football. Despite the fact that Genk wins, one can only say that both teams are in crisis. And if they can change that this season, that's the question, I don't think so.
Saturday evening Standard played at home against Zulte Waregem. And that Standard is having a dip became clear again. It came not further then a 1-1, the sixth draw this season. STVV gets 0 on 15 points, AA Ghent defeated them this weekend. And Germinal Beerschot wins against Moeskroen, score : 3-2, thanks to the veterans Clement and Goor. They are 7th at the moment in the standings, almost there where they belong according to me, in the top 6. Today Club Bruges and Anderlecht have to play, Bruges in Roeselare and Anderlecht against KV Mechelen. I'm curious to see if those teams show something today. I guess Anderlecht will have a difficult evening in Mechelen. Mechelen plays very good at the moment.



Categorie:sport (sports)
Tags:jupiler league belgië Belgium Genk Lokeren dull saai slechte bad Standard Zulte Waregem STVV aa Ghent Gent Germinal Beerschot Moeskroen Clement Goor Bruges Club Brugge RSCA RSC Anderlecht Roeselare KV Mechelen

19-10-2009
Club Brugge & Anderlecht - Club Bruges & RSC Anderlecht
Eindelijk nog eens een leuke, goede match gezien Europees, van een Belgische Ploeg, namelijk van Club Brugge. Was echt een plezier om te kijken, ook al ben ik zeker géén supporter van Club, toch vind ik, dat wij als Belgen, als 't om een Europese match gaat, voor elke Belgische Ploeg moeten zijn, maakt niet uit voor wie je supportert.
Club Brugge won met 2-0 van Partizan Belgrado, en ze hadden zelfs meer goals kunnen maken, zeker als je weet dat Perisic, die de twee goals maakte, ook nog eens een penalty mist. Geraerts, Dirar, Akpala en Hoefkens misten dan ook nog eens enkele kansen. Veel bracht Partizan weliswaar niet, enkel een ver afstandsschot dat Stijnen goed pareerde. Persoonlijk vond ik Geraerts en Perisic supergoed in de match, al was Club Brugge, als team zeer sterk, en met deze inzet en als zij zo blijven spelen, zouden zij wel eens ver kunnen komen. Maar dan moeten ze allereerst al maar eens in Partizan binnen twee weken, gaan spelen voor de volle pot, de drie punten, en niet voor één punt, zoals zoveel ploegen doen.
Anderlecht daarentegen, ik weet eigenlijk niet goed wat ik daarvan moet denken. Anderlecht had overmacht tegen Timisoara, een ploeg die deze match echt wel zwak voor de dag kwam, en toch was de eindstand 0-0. Ook hier was weer sprake van voor één punt gaan. En ik vreesde weer het ergste, gelukkig was Timisoara zo zwak dat zij Anderlecht geen pijn konden doen. Met één punt blijft Anderlecht wel op kop staan in zijn groep, met gelijke punten met Ajax, beiden hebben 5 punten, maar Zagreb heeft er drie en Timisoara zelfs twee, dus van iets of wat zekerheid voor Anderlecht is helemaal géén sprake.
Feitelijk moet Anderlecht tegen dit Timisoara altijd winnen, ook al heb je een deel spelers die gekwetst zijn. Eigenlijk héél zwak dat ze in Roemenië maar één punt mee naar huis namen. Je hoort hier en daar wel eens zeggen van 'ja, maar je moet ook eens kijken naar wie er allemaal gekwetst zijn bij Anderlecht'. Ja oké, maar een ploeg als RSCA moet toch altijd een deel goede spelers hebben die bekwaam zijn om de gekwetste te vervangen, en dat mis je toch bij Anderlecht. Sinds Michel Verschueren in 2003 'stopte' als manager, stel ik me al wat vragen bij het transferbeleid. Er zijn zeker spelers gehaald die het waard zijn om bij Anderlecht te spelen natuurlijk, maar toch, ook zijn er aankopen gedaan waarvan je zegt 'wat komt die hier doen?'.
Ik vond ook dat Anderlecht wel héél verdedigend speelde gisteravond. Vier verdedigers, dan drie man op het middenveld, maar in de match kon je zien dat die allemaal speelden als verdedigende middenvelder, zelfs Diandy. En dan had je aanvallend Boussoufa, Kanu en Lukaku. Is toch véél te verdedigend, zeker als je ziet wat Timisoara bracht. Ik weet nu niet hoe het met de gezondheid van de bankzitters gesteld was, maar als je ziet hoe Suarez invalt, waarom hem niet laten starten op rechts, met op links Boussoufa en in de spits een Lukaku? Of nog anders, Lukaku in de spits, Suarez of Chatelle op rechts, op links Diandy of Reinaldo. Als man achter de spits, Boussoufa natuurlijk, want ik vrees dat Anderlecht nog meer problemen krijgt als die moest wegvallen. En als verdedigende middenvelders heb je dan Biglia en Saré. Er zijn toch opstellingen mogelijk om meer aanvallend te spelen. Maar het is natuurlijk de trainer die beslist, spijtig genoeg bracht deze beslissing maar één puntje op, terwijl er meer heeft ingezeten, sorry, moest gewoon meer zijn, tegen een ploeg als Timisoara gisteren moet je altijd de drie punten pakken.

____________________________________________________________________________________



Finally, a good, amusing match of football, from a Belgian team in Europe, namely Club Bruges. Was really a pleasure to watch the match, even if I'm not a supporter of Club. But it's my opinion that if a Belgian team plays in Europe, it doesn't matter which Belgian team you support for, you just have to support the Belgian team in Europe.
Club Bruges won with 2-0 of Partizan Belgrade, and they had even more chances to make goals, certainly as you know that Perisic, who made the two goals, missed a penalty. Geraerts, Dirar, Akpala and Hoefkens also missed good chances. Partizan wasn't playing well, only a 25-yard right-footed shot from Jovanovic that Stijnen pushed over the bar. I think Geraerts and Perisic where the best players. But in fact, the whole team was strong, and if they keep playing this way, the can surprise in Europe this season. But, first, they should go to Belgrade, within two weeks, and play there for three points, and not, like so many other teams, for one point.
Anderlecht on the other hand, I don't know what to think about the match. Anderlecht played 0-0 in Romania, against Timisoara, a team, that played really bad this match. Also, there were people of Anderlecht, talking about playing for one point instead of three. And I feared again the most awful, fortunately Timisoara was so bad, that they couldn't harm Anderlecht. With one point Anderlecht remains first in his group, with 5 points, Ajax also has 5 points, but Zagreb has 3 and Timisoara 2, so they aren't far away and you can't say that RSCA is safe for the next round.
Anderlecht had to win against this Timisoara, even with a few players that could not play because an injury. Actually, it's very weak that Anderlecht only won 1 point in Romania. But now you hear people say 'yes, but you have to know that a lot of players are injured'. Yes okay, but a team like RSC Anderlecht must have good replacements for the injured players, and Anderlecht apparently doesn't have that. Since Michel Verschueren, in 2003, 'stopped' as a manager, I'm having questions about the transfers Anderlecht did. There are players bought who are good and talented. But, there are also players bought, where you have to ask the question 'what are they doing here'.
I also found that Anderlecht played to defensive. Four defenders, then three players on the midfield, but you could see that all three of them, played defending, even Diandy. In the offence you had Boussoufa, Lukaku and sometimes Kanu. It's really to defensive, certainly because Timisoara was very weak. I don't know how fit the players on the bench were, but looking at Suarez, when he came on the field, I'm asking myself, why didn't he start the match, on the right field, Boussoufa left and Lukaku in point? Or otherwise, Lukaku as striker, Suarez or Chatelle on right wing, on left Diandy or Reinaldo. As man behind the striker, Boussoufa of course. I fear that if Anderlecht looses Boussoufa, they have a big problem. Obviously there are more line-ups possible to play attacking football. But it's the coach who decides. But his line-up brought only one point, while three points were possible, sorry, I had to be three points, against a Timisoara that played that weak.

Categorie:sport (sports)
Tags:Club Brugge Bruges RSCA RSC Anderlecht belgië belgium europees european Partizan Belgrado perisic geraerts dirar akpala hoefkens stijnen timisoara ajax zagreb roemenië Michel Verschueren 2003 manager Boussoufa Lukaku Suarez Chatelle Diandy Reinaldo Kanu

17-10-2009
Standard
Gisteravond, Standard in de Champions League tegen Olympiakos. En zoals ik voorspeld had, kregen ze het deksel op de neus.
Al voor de match begonnen was, waren ze bij Standard, en zelfs reporters aan het spreken over 'één punt' te pakken, daar in Griekenland. "Als we maar niet verliezen, is het goed" was ook één van die uitspraken. Dat is nu in het Belgische voetbal tegenwoordig meestal zo. "We spelen voor één punt" of "We moeten dat punt verdedigen".
Voetbal gaat volgens mij nog altijd om winnen. Over één punt pakken kan je spreken als het de laatste wedstrijd van een competitie is, als je drie punten voor staat, en je niet meer ingehaald kan worden als je één punt pakt. Dan kan je spreken over "we hebben genoeg met één punt". Maar in deze situatie? Volgens de reporter zeiden de rekenaars dat één punt voldoende was. Is toch zwaar gokken, en zoals we hier in België (en misschien elders ook) wel héél vaak meemaken, als er voor één punt gespeeld word, krijgen we meestal het deksel op de neus. Trouwens, om 't even over rekenen te hebben. Ervan uitgaand dat Standard zijn twee thuismatchen wint, dan kwamen ze, mits dat éne punt tegen Olympiakos (wat ze niet haalden) op 8 punten als eindtotaal. Dan moet je natuurlijk wel ervan uitgaan dat Arsenal alles zou winnen. Wat ook niet gebeurd is (1-1 tegen AZ Alkmaar), dus ik denk dat het "we hebben genoeg aan één punt" hier helemaal nog niet van toepassing kon zijn, wat anderen ook beweerden.
Geef nu toe, Standard was helemaal niet slecht. Waren ze goed dan? Dat vind ik nu ook weer niet. Ze hebben kansen gehad, spijtig genoeg werkten sommigen die niet af en hadden anderen pech. Maar de tweede helft zeker, hadden ze voor die tweede goal moeten gaan, iedereen kon voelen dat dit er wel degelijk in zat. Nu hebben ze niet eens één punt.
Over Standard zelf, om eerlijk te zijn, ik denk dat er bij Standard pas over een goede ploeg gesproken kan worden als er sommige spelers weg zijn, of niet kunnen of mogen spelen. Ik hoef hier geen namen te noemen, je kan ze er zo uithalen, diegenen die spelen met een 'air' van "ik ben de beste" of "ik ben een topvoetballer". Je merkt dat gewoon aan hun manier van spelen, spreken en bij interviews. Over één speler wil ik wel nog even iets kwijt. Mbokani, waarvan men vond, dat hij een super match speelde, dat hij top was, de beste was. Ik vrees dat ik een andere match gezien heb. Men had het over hij een bal uit de lucht haalt en die stil legt, ik heb in de andere Europese matchen, in bijna iedere match, wel één of twee spelers dit ook zien doen. De bal zo goed bij houden? Kan hij misschien wel, maar door de bal bij te houden maak je nog geen goal natuurlijk. Heb speciaal alle samenvattingen bekeken op verschillende zenders en op internet gezocht, en ik zie maar weinig samenvattingen waar hij in voor komt, of iets doet waardoor Standard scoort.
Gelukkig zijn er bij Standard nog enkele echte vechters, die er echt voor willen gaan, zoals Sarr, Marcos en Carcela-Gonzalez. En dan is er natuurlijk, niet te vergeten, nog Jovanovic. Jovanovic speelde weer een goede wedstrijd, wat een klasse toch!
En dan nog een laatste iets, wat mij opgevallen was, voor de wedstrijd begon, had Standard licht gekleurde truitjes aan, en naar mate de wedstrijd vorderde, werd die (half) donkerder, door het zweten. Dan heb je daar op een gegeven moment enkele spelers lopen met een licht truitje, sommige met een licht truitje met donkere plekken en sommigen die volledig een donker truitje aan hadden. Vond het helemaal op niets trekken, maar misschien is het wel een truc van de trainer en het bestuur van Standard, om te zien wie zich in het zweet heeft gelopen en wie niet?


------------------------------------------------------------------------------------------------------------------------------------------



Last night, Champions League, Standard against Olympiakos. And I predicted it, they would lose because they had a mentality to play for one point.
Already before the match started, the people by Standard were speaking, and even reporters, to take 'one point' in Greece. "If we don't lose, it is good" also one of that pronunciations. These days, apparently, it's normal in Belgian football that they play for just 'one point' instead of 'three points'. "We play for one point" or "We must defend that point".
Football, in my opinion, is about winning. You can speak about 'having enough with one point' if it is the last day in a competition, if you are first, and have three points more than the second, and if you take one point, you can't be caught up anymore. Then you can speak about "it's enough to gain one point". But in this situation? According to the reporter, the people who calculate said that one point was sufficient. It's a really heavy gamble, and as we experience here in Belgium (and perhaps elsewhere too) playing for or defending one point, results most of the time in a lose, in no points. Besides, talking about calculating. Saying that Standard wins his two home matches and the one point against (and at) Olympiakos (they haven't got one point), they would have 8 points as end total. Then you must hope that Arsenal wins all of his matches. And that didn't happen, because they played 1-1 against AZ Alkmaar. So, there is no way that you could speak about the thought "we have enough with one point", didn't matter what anyone else said.
Admit, Standard wasn't playing bad. But were they good? You can't say that either. They had chances, unfortunately some didn't finish well, and others had bad luck. But, certainly the second half, they should have tried to get a second goal, everybody could feel it, and it was possible. Now they have no points.
Talking about Standard, to be honest, It's my opinion that it isn't possible to talk about a good team (of Standard) until a few players leave or could not participate. I'm not going to name those players, you know who they are, just look at those who play thinking, "I am the best" or "I am a superb player". You notice that, the way they play, speak and when interviewed. There's one player, I want to say something about. Mbokani, one found that he played a superb game, that he was top, he was the best. I fear that I have seen another game. They said that he beautifully accepts and touches a ball, I have watched the other European matches, in almost every match, at least one or two players can do this, and sometimes more beautiful or better. How he holds on the ball? Perhaps, he can hold on the ball well, but holding on the ball, doesn't result in a goal. I looked at all summaries, on different channels and on internet, and there are almost no summaries in which you can see him doing something special, ore doing something so that Standard scores a goal.
Luckily there are a few players at Standard, who really fight for the team, want to give everything for the team, Sarr, Marcos and Carcela-Gonzalez. And then off course, there is Jovanovic. Jovanovic again played a good game, really, what a superb player!
And at last, what I have seen, before the game started, Standard was wearing light coloured shirts, during the game, it became (half) dark, because off sweating. So you have, on a given moment a few players with a light coloured shirt, some with a light coloured shirt with dark spots and some with a complete dark shirt. Found it looking like shit, but perhaps it's a trick of the trainer and the staff of Standard, to see, who works hard and runs a lot and who doesn't?


Categorie:sport (sports)
Tags:Standard Champions League Olympiakos Griekenland Greece één punt one point Arsenal AZ Alkmaar air Jovanovic Sarr Marcos Carcela-Gonzalez uitrusting equipment

14-10-2009
Voetbal & F1 - Football and Formula 1
In 't voetbal is weer een speeldag voorbij. Standard laat het liggen, Anderlecht wint, Brugge wint weer net en Genk, tja Genk, wat moet ik nu zeggen. Verrassend toch dat KV Mechelen zo hoog in het klassement staat, of toch niet zo verrassend? In ieder geval, ik gun het hun wel, de Maneblussers noemen Mechelaars zich als ik me niet vergis.

Ik ben altijd hevige voetbalsupporter geweest, maar de laatste jaren mis ik toch iets, ik kan het niet bij naam noemen, maar er is iets tekort aan het Belgisch Voetbal. Ik vind dat je als supporter niet meer dat hebt, de volgende morgen na een match, zoiets van 'het enorm uitkijken naar de volgende match'. Het is er wel, dat gevoel, maar niet meer dat 'magnetisme' dat je naar daar trekt.

Net zoals nu de F1-race begin november, in Abu Dhabi. De prijzen zijn uitgedeeld, Button wereldkampioen en Brawn GP beste team. Niets meer aan te veranderen. Dus ja, waarom nog naar die laatste race kijken. Oké, er is de spanning van de race zelf, zeker aangezien het een nieuw parcours is, maar toch, dat 'magnetisme', ook hier weg, en was eigenlijk al een deel races geleden weg. Maar toch, proficiat Jenson en Brawn GP!!!

Maar toegeven toch, het gevoel van dat 'magnetisme' is toch iets prachtigs, moeilijk te omschrijven, maar iedere supporter, is het nu van tennis, voetbal, golf of welke sport dan ook, kent het wel. En ieder beleeft het op zijn eigen manier. Maar het gemis van dat gevoel is voor ieder van ons wel hetzelfde.

----------------------------------------------------------------------------------------------------------------------


In football, Belgian Jupiler League, another stage is done. Standard doesn't win, Anderlecht wins, Club Bruges wins just in time and Genk, well, Genk, what should I say now. It surprises met that KV Mechelen is ranked this high in the standings, or not surprisingly? In any case, it's nice to see them ranked there. People from Mechelen are called Maneblussers, if I'm not mistaken.
I always have been a supporter of football, but the last years I nevertheless miss something, I cannot name it, but something is missing in Belgian football. I have a feeling that as supporter, the following morning after a match, you don't feel that 'enormous looking forward to the next match'. It is there, however, that feeling, but no longer that 'magnetism' which draws you there.
Just like the F1-race, the first of November, in Abu Dhabi. The titles have been decided, Button world champion and Brawn GP best team. Nothing more to do about that. Therefore yes, why watch that last race. Okay, there is the tension of the race itself, certainly since it's a new track, but nevertheless, the 'magnetism' I'm talking about, it's gone, and actually some races ago it was already gone. Nevertheless, congratulations Jenson and Brawn GP!!!

But admit it, the feeling of that 'magnetism', is something great, difficult to define, but every supporter, of tennis, football, golf or any sport knows that feeling. And everyone on his own manner. But the lack of that feeling is, for every one of us, the same.


Categorie:sport (sports)
Tags:voetbal f1 formule 1 formula one football Anderlecht Brugge Bruges RSCA Genk KV Mechelen Abu Dhabi Brawn GP Jenson Button magnetisme magnetism Maneblussers supporter

| | |
| --- | --- |
| | |
____________________
Welkom op de blog van Bob "Štaka", Sergei "Listonosz", Emil "Hallulooz"
Als uitlaatklep, om dingen kwijt te kunnen.
Groetjes en veel leesgenot ;-)
____________________
Welcome on the blog of Bob "Štaka", Sergei "Listonosz", Emil "Hallulooz"
Used to express some feelings, to say what must be said.
Greetz and enjoy reading ;-)
____________________
____________________
! VERGROOTGLAS !
100%
150%
200%
  
____________________
____________________
____________________
____________________
E-mail mij
Druk op onderstaande knop om mij te e-mailen.
____________________
____________________
Gastenboek
Druk op onderstaande knop om een berichtje achter te laten in mijn gastenboek
____________________
____________________