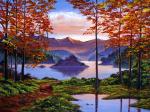 _________________
Meer BEZOEKERS op je blog:
_________________
Inhoud blog
_________________
Categorieën
_________________
Archief per maand
_________________
Zoeken in blog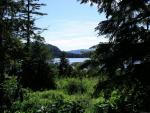 Willekeurig Bloggen.be Blogs
oomen
www.bloggen.be/oomen
Willekeurig Bloggen.be Blogs
romeo_en_julia_
www.bloggen.be/romeo_e
Willekeurig Bloggen.be Blogs
list_en_bedrog
www.bloggen.be/list_en
Willekeurig Bloggen.be Blogs
fictiereeksen
www.bloggen.be/fictier
Willekeurig Bloggen.be Blogs
liefdenetwerk
www.bloggen.be/liefden
| | |
| --- | --- |
| | Als uitlaatklep gebruikt. Om de dingen te zeggen die moeten gezegd worden, om de dingen te zeggen die niet gezegd of gehoord mogen worden. (To express some feelings. To say the things that must be said, to say the things that can't be said or heard.) |
24-01-2010
Justine Henin – Yanina Wickmayer!
Ik heb op Eurosport gekeken, want ik vreesde dat ze het op Sporza teveel over de uitschakeling van Clijsters zouden hebben en dat weet ik ondertussen al, dat heb ik zelf gezien, daar moeten ze niet over blijven doorbomen.
Justine Henin (België)
1 Juni 1982
grootte: 1.67 m
rechtshandig – éénhandige backhand
coach: Carlos Rodriguez
beste ranking: 1e

Grand Slam-titels: 7 (11 finales in totaal)
Titels : 41 (WTA) + 7 (ITF)
Olympisch Kampioen: 2004
Yanina Wickmayer (België)
20 Oktober 1989
grootte: 1.82 m
rechtshandig – dubbelhandige backhand
coach: géén
beste ranking: 16e

Grand Slam-titels: 0 (0 finales in totaal)
Titels : 3 (WTA) + 9 (ITF)
Olympisch Kampioen: -
De match begon evenwichtig maar in de vijfde game kon Henin de opslag van Wickmayer breken. Maar het volgende spelletje kon ze deze break niet verzilveren en brak Wickmayer door haar opslag. De volgende game was tot dan de beste game van Wickmayer, indrukwekkend gewoon.
De match gaat dan evenwichtig verder totdat het 6-5 voor Wickmayer is. Ze komt drie keer op setpunt, maar ze laat Justine toch iets teveel toe om haar spel te spelen en Henin redt zich iedere keer en kan de stand toch op 6-6 brengen, een tiebreak dus. Het is wel opvallend hoe sterk Justine Henin iedere keer (niet alleen deze match) is als ze onder druk komt te staan. Dan kan ze telkens nog beter spelen!
In de tiebreak komt Henin toch iets beter voor de dag dan Yanina, en ze kan deze dan ook winnen en wint daarbij natuurlijk ook de eerste set. De set duurde 68 minuten. Het is opvallend hoe gelijk opgaand deze eerste set was, alles in de statistieken is ongeveer gelijk tussen de twee, enkel de breakpunten, daar had Yanina er zes van en gebruikte er maar één, Justine had er drie en gebruikte er ook één.
In het begin van de tweede set zie je Justine enkele keren een pijnlijk gezicht trekken, er is duidelijk iets mis. Het zou kunnen dat dit in de eerste game van de tweede set gebeurde, maar het kon ook al langer opspelen natuurlijk en telkens erger worden.
Yanina gaat vroeg in de tweede set door de opslag van Justine. En in het vijfde spel lukt het haar om opnieuw door de opslag van Justine te gaan. Henin heeft duidelijk last met verplaatsingen, maar toch blijft ze heel geconcentreerd en scherp doorspelen.
Al snel staat Yanina Wickmayer in de tweede set op een 5-1 voorsprong. En na 29 minuten wint Yanina de tweede set met 6-1. De statistieken zijn duidelijk in het voordeel van Yanina.
Justine Henin gaat direct in de derde set door de opslag van Yanina Wickmayer. En in de tweede game weet ze deze al te verzilveren en komt zo in de derde set met 2-0 voor. En dan in de derde game vecht Yanina ontzettend goed terug en kan de stand op 2-1 brengen, het is te vergelijken met Justine, als beide speelsters onder druk komen te staan gaan ze eens zo goed spelen, ook Yanina!
Henin heeft misschien nog wel last van haar 'blessure', maar je merkt er niet zoveel van aan haar spel vind ik. Doch, Wickmayer daarentegen heeft momenten dat ze teveel 'fouten' maakt, waardoor het voor Henin natuurlijk ook makkelijker is.
Henin kan deze set en dus ook de match winnend afsluiten met 6-3, de derde set duurde 36 minuten. Super voor Justine Henin, spijtig voor Yanina Wickmayer! Maar sterk hoe Justine deze moeilijke wedstrijd wint en blijft spelen nadat ze toch last had van die 'blessure'. Hopen dat ze in de volgende match (kwartfinales) geen last meer heeft!
Justine Henin (Bel) – Yanina Wickmayer (Bel): 7-6 1-6 6-3
In totaal duurde deze spannende wedstrijd 133 minuten (2 uren en 13 minuten). De statistieken waren grotendeels in evenwicht, doch, Henin sloeg meer ongedwongen fouten, ze won ook minder punten in totaal dan Yanina. Maar in het percentage van de omgezette breakpunten haalt Henin 60% en Yanina maar 44%.
Spannend, mooi, emotievol, …! Samengevat dan
.
In de volgende ronde, de kwartfinale dus, moet Justine Henin het opnemen tegen de Russische Nadia Petrova, die na Clijsters ook haar landgenote Svetlana Kuznetsova versloeg en dat is toch het nummer 3 in de ranglijst van het enkelspel. Het zal dus weer een zware match worden voor Henin, maar ik heb er wel vertrouwen in. En moest ze de Australian Open winnen, dan is in het begin van het sportseizoen al duidelijk wie 'sportvrouw van het jaar' in België word! Toch? Want direct na je rentree een Grand Slam Toernooi winnen geeft toch recht op die prijs, dat werd vorig seizoen toch over gezegd! Toen maakte het niet uit welke resultaten anderen behaalden.
Wat Wickmayer betreft, ik ben er zeker van dat we haar in de toekomst nog meer goede resultaten gaan zien behalen en dat ze zeker bekwaam is om een kwartfinale (en zelfs meer) te behalen op de komende Grand Slams!
Ik hoor net dat er blijkbaar op Sporza bijna niets over Clijsters gezegd is, enkel in het begin van de wedstrijd. Knap! Proficiat!


---
I have watched the match on Eurosport, because I feared that Sporza would talk too much about Clijsters and I already know that, I've seen that myself, they don't have to tattle constantly about this.
Justine Henin (Belgium)
June 1st 1982
Height: 1.67 m (5' 5 ¾")
Right-handed – One-handed backhand
coach: Carlos Rodriguez
best ranking: 1st

Grand Slam-titles: 7 (11 finals in total)
Titles: 41 (WTA) + 7 (ITF)
Olympic Champion: 2004
Yanina Wickmayer (Belgium)
October 20th 1989
Height: 1.82 m (6')
Right-handed – Two-handed backhand
coach: none
best ranking: 16th

Grand Slam-titles: 0 (0 finals in total)
Titles: 3 (WTA) + 9 (ITF)
Olympic Champion: -
The match began very balanced but in the fifth game Henin broke through the serve of Wickmayer. But she couldn't cash it in and Wickmayer broke through her serve and the score was even again. The next game was the best game of Wickmayer till then, just impressive.
The match goes on very balanced until it's 6-5 for Wickmayer. Three times she got a set-point but she allows Justine too much to play her game en Henin manages to stay in the set each time. And she brings the score to 6-6, so a tie-break had to be played. It is impressive how strong Justine Henin plays (not only this match) when she comes under pressure. Each time she plays even better!
In this tie-break Henin plays a little better than Yanina, and she wins the first set. The set lasted 68 minutes. It's remarkable how close this first set was, almost everything in the statistics is equal between both, just the break-points, Yanina had six break-points but used only one, Justine had three break-points and she also used one.
In the beginning of the second set Justine a few times has a painful face, it's clear that something is wrong. It can be that this happened in the first game of the second set, but it also could have been there longer and getting worse each time.
In the second set Yanina soon goes through the serve of Justine. And in the fifth game she succeeded again to go through the serve of Justine. Henin obviously has problems with moving, but she keeps playing concentrated and keen.
Rapidly Yanina Wickmayer leads in the second set with 5-1. And after 29 minutes she wins the second set with 6-1. The statistics clearly are in the advantage of Yanina.
Justine Henin directly attacks in the third set and goes through the serve of Yanina Wickmayer. And this time she does win her own serve in the second game and she leads with 2-0. In the third game Yanina fights back very strong and good and brings the score to 2-1, one can compare this with Justine, when both players are playing under pressure they both start to play better, also Yanina has this!
Maybe Henin still has problems with her 'injury' but you notice not so much of this in this third set. But, Wickmayer on the other hand has moments that she makes to many 'mistakes' and so she makes it a little easier for Henin.
Henin wins this set and thus also the match with 6-3, the third set lasted 36 minutes. This is fantastic for Justine Henin, unfortunate for Yanina Wickmayer! But it's very strong how Justine wins this difficult match and how she keeps playing after the 'injury'. I hope that in her next match (quarterfinals) this 'injury' is completely gone!
Justine Henin (Bel) – Yanina Wickmayer (Bel): 7-6 1-6 6-3
In total this exciting match lasted 133 minutes (2 hours and 13 minutes). The statistics largely were in balance, but Henin hit the most unforced errors, she also won fewer points in total. But in the percentage of the breakpoints that are conversed Justine gets 60% and Yanina only 44%.

Exciting, attractive, full of emotions, …! Recapitulated
.
In the next round (quarterfinals) Justine Henin has to play against the Russian Nadia Petrova. Petrova defeated Svetlana Kunetsova (also Russian) after she defeated Clijsters in the previous round. Kuznetsova is the number 3 in the ranking (singles). So it will become again a hard and difficult match for Henin, but I have confidence in the fact that Henin will be ready. And if she should win the Australian Open, then the winner of the 'Sportswoman of the Year' in Belgium this season is already known in the beginning of the season! Isn't it? For winning a Grand Slam Tournament immediately after the comeback confers an entitlement to this title, cause this is what everybody said last year! At that time it didn't matter what other athletes achieved.
Concerning Wickmayer, I'm certain that she will obtain more good results in the future and she certainly will reach a quarterfinal (and even more) in the coming Grand Slams!
I just heard that on Sporza almost nothing is said about Clijsters, only in the beginning of the match. Clever! Congratulations!

Categorie:sport (sports)
Tags:Justine Henin Yanina Wickmayer clash titanen Australien Open vierde ronde Nadia Petrova Belgische België kwartfinale titans fourth round Belgian Belgium quarterfinals

23-01-2010
Clash der Titanen! - Clash of the Titans!
Morgenvroeg (zondagmorgen) om 9 uur (Belgische tijd, in Australië 19 uur) is het zover, op de Australian Open (4e ronde, laatste 16) nemen twee Belgische vrouwen het tegen elkaar op. Ik ben fan van beiden en kijk dus enorm uit naar de match, al had ik het liever later gezien in het toernooi, het liefst in de finale natuurlijk.

Justine Henin (Belgium) - Yanina Wickmayer (Belgium)

Dat de beste moge winnen! Succes!


---
Tomorrow morning (Sunday morning) at 9 o'clock (Belgian time, in Australia 19 o'clock) it's the battle of the Titans on the Australian Open (4th round, last 16). Two Belgian women compete with each other. I am fan of both and I really looked forward to this match but I rather had seen those two compete with each other in the finals.

Justine Henin (Belgium) - Yanina Wickmayer (Belgium)

That the best may win! Good Luck!

Categorie:sport (sports)
Tags:Titanen Titans Wickmayer Yanina Henin Justine Australian Open finale België Belgische Belgium Belgian

22-01-2010
Yanina Wickmayer & Justine Henin 3e ronde Australian Open 3rd round
Yanina Wickmayer (Bel) - Sara Errani (Ita): 6-1 7-6 6-3

Yanina heeft in haar 3e ronde hard moeten vechten voor de overwinning tegen de Italiaanse Sara Errani. Ze vloog als het ware door de eerste set en won die dan ook met 6-1. Zelfs de netband was in de eerste set een fan van Yanina!
maar vanaf dan kwam Errani meer in de match maar dit ook doordat Yanina haar hoge niveau niet kon volhouden en ze had nogal wat last van concentratieverlies. Daar bovenop kreeg Wickmayer ook nog eens last van de rug. Ik hoop dat ze er volledig vanaf is tegen de volgende match! Ik had dit al zien aankomen, in de eerste match zag je haar af en toe al naar haar zij pakken, in de tweede match zag je haar al rekken en nu in de derde match had ze zelfs 'verzorging' nodig. Ondanks die rugklachten nam ze haar hoge niveau toch weer op in de derde set en kon ze deze match ook winnend afsluiten. Totnogtoe is Yanina in 2010 ongeslagen!
Wickmayer sloeg in deze match bijna het dubbel aantal gewonnen punten ten opzichte van haar tegenstander. Ze heeft wel maar 33% van haar breakpunten benut.

(Yanina had to fight for the victory in her 3rd round match against the Italian Sara Errani. She rushed through the first set and won that with 6-1. Even the net was a fan of Yanin in the first set!
But in the second set Errani came in the match but this also because Yanina couldn't keep the high level she played in the first set and she had problems with her concentration. Above that she also had problems with her lower back. I hope that this is gone in the next match! I already had a feeling that something was wrong, in the first match one could see her pushing her side now and then, in the second match she was stretching her back and now in the third match she even needed a 'medical time-out'. Despite those back-problems, she found her high level again in the third set and could win this match. Up to now Yanina is unbeaten in 2010!
Wickmayer hit this match almost dubbel as many winners as her opponent. But she used only 33% of her breakpoints.)


Justine Henin (Bel) - Alisa Kleybanova (Rus): 3-6 6-4 6-2

In tegenstelling tot Wickmayer verloor Justine haar eerste set met 3-6. Het leek alsof ze nog vermoeid en stijf was van haar vorige wedstrijd tegen Dementieva. Het was echt een kwestie van overleven, want Kleybanova bleef maar komen en hard slaan. Maar dan in de tweede set ging het alsmaar beter, en met Kleybanova minder en minder, en Henin kon deze set dan ook winnen. De derde set was als het ware nog maar een formaliteit, maar ze moest natuurlijk gespeeld worden en Henin moest deze natuurlijk ook winnen, maar dat deed ze!
Henin haalde met haar eerste opslag maar 58%, dit moet toch beter vanaf de volgende ronde. Maar zij benutte wel 71% van haar breakpunten.

(Unlike Wickmayer Justine lost her first set with 3-6. It looked like she was still tired and stiff from her previous match against Dementieva. She really had to survive because Kleybanova kept coming and hitting hard. But then in the second set Henin started playing better, and Kleybanova was playing less better, and so Henin could win this set. One could say that the third set was just a formality, but it had to be played and Henin had to win it of course, and she did!
Henin only got 58% with her first serve, this really needs to be better in the next round. But she used 71% of her breakpoints.)


In de volgende ronde (de 4e ronde, bij de laatste 16 dus) moeten Justine Henin en Yanina Wickmayer het tegen elkaar opnemen. En Belgisch onderonsje, beide vrouwen speelden nog niet eerder tegen elkaar. Het word een echte clash! Iets om naar uit te kijken, al had ik als supporter van beide natuurlijk liever gezien dat ze in de finale tegen elkaar uit kwamen. Van mij mag de beste van de twee de match winnen, en wie dat is, dat zal blijken tijdens de match.

(In the next round (the 4th round, the last 16 thus) Justine Henin and Yanina Wickmayer have to play against each other. A Belgian battle, both women never played against each other before. It will be a real clash! Something to look out for, but me, as fan of both would have liked to see them play each other in the finals of course. For me the best of the two may win, and who that is that will become clear during the match.)


N.B.: Clijsters is toch niet zo onklopbaar gebleken zoals iedereen deed uitschijnen, vooral de pers dan! Spijtig dat een Belgische het toernooi moet verlaten, maar ik hoop dat dit duidelijk maakt dat zij NIET de enige en beste tennisspeelster is in België. Er zijn ook nog anderen!

(N.B.: Clijsters isn't that unbeatable as everybody pretended, especially the media then! It's unfortunate that a Belgian has to leave the tournament, but i hope that this makes clear that she is NOT the only and best tennis-player in Belgium. There are others too!)

Categorie:sport (sports)
Tags:Justine Henin Yanina Wickmayer België Belgium Belgische Belgian Kim Clijsters Australian Open Sara Errani Italië Italy Alisa Kleybanova Russia Rusland

20-01-2010
Australian Open 2e Ronde - Second Round
Justine Henin (Bel) - Elena Dementieva (Rus): 7-6 7-6

Na een marathonmatch van 2 uren en 50 minuten kon Henin na twee sets de wedstrijd winnend beëindigen. Een ware uitputtingsslag was het en beiden spelers speelden wisselvallig maar lieten bij momenten goed en mooi tennis zien. Al mocht Henin wel héél blij zijn dat ze een derde set vermeed, want op het eind van de tweede set had ze last van krampen. In totaal werden er 107 ongedwongen fouten gemaakt en maar 13 van de 34 breakpunten werd omgezet. Al bij al was het een wedstrijd die je in de finale wil zien en het was een ware titanenstrijd.
In de volgende ronde komt ze uit tegen een andere Russische, namelijk Alisa Kleybanova die de Roemeense Sorana Cirstea versloeg.
Naar het schijnt heeft Sporza de match live uitgezonden, maar ik heb op Eurosport gekeken.

(After a marathonmatch of 2 hours and 50 minutes Henin could win the match after two sets. A true exhausting battle. Both players played unstable but on some moments they played good and beautiful tennis. But Henin may be very cheerfully that she avoided a third set, because on the end of the second set she had cramps. In total 107 unforced errors were made, only 13 of the 34 breakpoints were used. All in all it was a match you want to sea in the finals and it was a true battle of Titans.
In the next round she has to play against another Russian, namely Alisa Kleybanova who defeated the Romanian Sorana Cirstea.
Apparently Sporza broadcasted the match live on television, but i watched Eurosport.)

Yanina Wickmayer (Bel) - Flavia Pennetta (Ita): 7-6 6-1

Na de finale in Auckland tussen beide had ik er wel vertrouwen in dat Wicky deze match zou winnen. Maar toch, de match moest eerst gespeeld worden natuurlijk. Het was een zaligheid om deze match live op de televisie te zien, gelukkig was de match live op Eurosport, want als je moet wachten op de Belgische televisiezenders, dan weet heel de wereld het resultaat voor de Belgische supporters. Het is dus duidelijk dat haar match niet live uitgezonden werd.
Deze match duurde 1 uur en 27 minuten. De eerste opslag van Pennetta was helemaal niet goed vandaag, maar die van Wickmayer mocht ook wel beter zijn. In tegenstelling tot de match van Henin werden hier wel meerdere breakpoints verzilverd, maar liefst 75% (Wickmayer) en 60% (Pennetta). Het was in de eerste set voor beiden en in de tweede set duidelijk voor Pennetta moeilijk om de eigen opslag te winnen. In de 1e set was het percentage returns hoger dan 50%.
Het is plezant om Wickmayer te zien tennissen, haar goede, harde en verfijnd baselinespel maakte indruk op mij. Ze was agressief en zette goed druk.
In de volgende ronde moet ze spelen tegen een andere Italiaanse, Sara Errani. Zij versloeg de Russische Ekatarina Makarova in de 2e ronde.
Als Henin en Wickmayer in de volgende ronde winnen, komen ze tegen elkaar uit, de winnaar van die match zou in de ronde daarna Clijsters (de derde Belgische) kunnen tegenkomen als ik me niet vergis.

(After the finals in Auckland between both i had confidence that Wicky could win this match. But the match has to be played first of course. It was delightful to see this match live on television, luckely Eurosport broadcasted it live. Because if one has to waite on the Belgian television stations, the whole world knows the result before the Belgian supporters. So again they didn't broadcast the match live.
This match lasted 1 hour and 27 minutes. The first serve of Pennetta wasn't good today, but that of Wickmayer could be better too. In contrast with the match of Henin more breakpoints were won, 75% (Wickmayer) and 60% (Pennetta). It was very difficult to win their own serve in the first set, and obvious it stayed difficult for Pennetta in the second set. In de 1st set the percentage of returns was higher than 50%.
It is enjoyable to see Wickmayer play tennis, her good, hard and refined baseline-game impresses me. She was agressive and put Pennetta good under pressure.
In the next round she has to play against another Italian, Sara Errani. She defeated the Russian Ekatarina Makarova in the second round.
When Henin and Wickmayer win their match in the third round, they have to play against each other. The winner of that match maybe will play against Kim Clijsters if i'm not mistaken.)






Categorie:sport (sports)
Tags:Justine Henin defeated wint Elena Dementieva België Belgium Belgische Belgian Yanina Wickmayer Flavia Pennetta Alisa Kleybanova Sara Errani

18-01-2010
Australian Open 1e Ronde - First Round
Justine Henin (Bel) - Kirsten Flipkens (Bel): 6-4 6-3

Justine tenniste niet haar beste wedstrijd, maar op de juiste momenten stond ze er toch.
In de volgende ronde moet ze het opnemen tegen de Russische Elena Dementieva, als zij tenminste haar landgenote Vera Dushevina verslaat. Momenteel heeft Dementieva de eerste set gewonnen met 6-2.

(Justine didn't play her best match, but on the right moments she was there.
In the next round she probably has to play against Elena Dementieva (Russia), if she beats her fellow-countrywoman Vera Dushevina. This match is in progress and Dementieva won the first set with 6-2.)

Yanina Wickmayer (Bel) - Alexandra Dulgheru (Rou): 1-6 7-5 10-8

Ook Yanina had niet haar beste dag, maar na een marathonwedstrijd van 3 uren en 20 minuten kon ze zich toch plaatsen voor de volgende ronde. De wedstrijd werd meermaals onderbroken door de regen.
In de volgende ronde komt ze uit tegen de Italiaanse Flavia Pennetta. In Auckland versloegYanina haar nog met 6-3 6-2. Maar elke wedstrijd is anderes en moet eerst getennist worden.

(Also Yanina didn't played her best tennis, but after a marathon-match of 3 hours and 20 minutes she could place herself for the next round. The match was suspended several times due to rain.
In the next round she has to play against Flavia Pennetta (Italia). In Auckland Yanina beat her with 6-3 6-2. But every match is different and has to be played first.)

Beiden spelen normaal gezien woensdag hun 2e ronde.

(Both are normally playing there 2nd round on Wednesday.)

Categorie:sport (sports)
Tags:Yanina Wickmayer Justine Henin Kirsten Flipkens Elena Dementieva Alexandra Dulgheru Flavia Pennetta Australian Open

17-01-2010
Standaard – Anderlecht. Meer dan een sportief treffen! – More than a sportsmanlike meeting!
De 2e testmatch in Standard, daar begon het, het was meer een straatgevecht dan voetbal. En het liep helemaal uit de hand sinds de wedstrijd waarin Axel Witsel het been van Marcin Wasilewski over stampt.
Nu, eerst iets anders. De wedstrijd van Club Brugge tegen Westerlo is afgelast, dus nog een extra inhaalmatch. Ook de wedstrijd Zulte Waregem tegen Cercle Brugge moet nog gespeeld worden, dit is in de beker van België. En de Belgische Voetbal Bond beslist dat de wedstrijd van RSC Anderlecht tegen de winnaar van dit treffen (volgende ronde van beker van België) in één wedstrijd gespeeld moet worden, terwijl het vanaf dan normaal sowieso twee wedstrijden zijn (heen en terug).
Ik vind dat de Belgische Voetbal Bond dit niet kan en mag doen! Wat met de inkomsten die Zulte Waregem of Cercle Brugge thuis zou kunnen hebben? Wat met het thuisvoordeel van Anderlecht, voor Zulte of Cercle is er géén thuisvoordeel? Ik ben supporter van Anderlecht, maar ik vind dat de Belgische Voetbal Bond hier een onlogische, oneerlijke en onjuiste beslissing neemt!
Trouwens, het is niet de schuld van Zulte of Cercle dat zij die inhaalmatch nog moeten spelen en toch worden zij als het ware gestraft! Feitelijk is het de schuld van de Belgische Voetbal Bond zelf, zij hebben de competitie hervormd, zij hebben ervoor gezorgd dat de kalender overvol zit, dus zij zijn verantwoordelijk! Het is trouwens al langer geweten dat de Belgische Voetbal Bond onbekwaam is, dat merk je wel aan wat er allemaal gebeurd met de nationale ploeg.
Standaard begon 'gehandicapt' aan de wedstrijd, want Defour zat dan wel al op de bank, maar is nog steeds niet volledig speelklaar (anders had hij wel gespeeld). Maar het belangrijkste gemis voor Standaard was het niet speelklaar zijn van Jovanovic (de Gouden Schoen 2009).
De match begon héél evenwichtig en in de 4e minuut al kan Nicaise van op links een voorzet geven (met links), en Mbokani mikt de bal gecontroleerd tussen de palen, maar Proto maakt een knappe redding. In de 7e minuut speelt Van Damme mooi en goed naar Lukaku, deze zet knap door en geeft een goede voorzet. Van Damme was na zijn pas goed doorgelopen en kopt op goal, maar Bolat doet ook een fraaie redding. Legear kan toch knap de 0-1 binnen schieten. In de volgende minuut al kan Mbokani van ver schieten, maar de bal gaat nipt naast en ik vermoed dat Proto goed in de buurt zat en de bal wel had kunnen pareren als hij tussen de palen was. De wedstrijd blijft goed op en af gaan, maar je merkt dat Anderlecht het toch redelijk onder controle kan houden.
In de 28e minuut is het bijna 0-2. Boussoufa kan de bal goed voorzetten, Kouyaté kopt de bal op doel, maar een fenomenale redding van Bolat zorgt
ervoor dat de stand toch 0-1 blijft.
Van Damme heeft zich geblesseerd nadat hij geplet geraakt tussen zijn eigen doelman (Proto) en de aanvaller van Standard (De Camargo). In zijn plaats komt Kanu, waar iedereen eigenlijk Saré verwachtte. Een gewaagde en tactische zet van Ariël Jacobs, de trainer van Anderlecht.
In de 42e minuut zit het spel op de wagen, en waar iedereen voor vreesde gebeurt. Witsel krijgt rood nadat hij met een gestrekt been en de voetzool vooruit tackelt naar de bal. En ik geef toe, rood was eigenlijk overdreven aangezien Witsel nog géén grove en vuile fouten maakte tot dan. En oké, hij raakt de bal wel eerst, maar tackelen met een gestrekt been en de voetzool vooruit is toch minstens donkergeel! Maar zoals ik al zei, in een dergelijke match, na een faire wedstrijd van Witsel voordien, zou ik geel getrokken hebben en niet rood. Hierbij dien ik wel te zeggen dat ik de beelden meermaals gezien heb en op het eerste moment vond ik rood ook verdiend, en dat is wat een scheidsrechter heeft natuurlijk, één moment, en géén herhalingen! Dat mag men toch niet vergeten. Tot dat moment had dhr. Verbist de wedstrijd goed onder controle en floot goed. Maar het dient ook gezegd dat vanaf dat moment het niveau van deze scheidsrechter enorm zakte, en dat hij dingen floot die niet gefloten moesten worden, en andere dingen niet floot waar dat zeker moest gebeuren en waar zelfs een rode kaart voor mocht vallen. Maar ook het niveau van Standard zakte enorm van dat moment en men kan niet zeggen dat zij nog veel gevoetbald hebben!
In de tweede helft moest Anderlecht er gewoon voor zorgen dat ze de wedstrijd onder controle hielden, en dat moest wel te doen zijn met 0-1 voor en met een man meer.
In de 50e speelt Biglia, die een enorm sterke en goede eerste helft speelde, de bal naar Kanu, deze zet voor en Romelu Lukaku kopt knap binnen. 0-2 voor Anderlecht en de wedstrijd was helemaal gespeeld. In de 54e minuut neemt Boussoufa een vrije trap, prachtig naar de winkelhaak geschoten, maar Bolat red weer knap.
In de 55e minuut verliest Deschacht de bal aan Mbokani, beiden trekken en duwen, maar Mbokani valt en de scheidsrechter fluit een strafschop. Dit was duidelijk compensatie voor de rode kaart die hij trok op het eind van de 1e helft, want er was niet eens een fout gebeurd. Mbokani neemt deze strafschop zelf, maar Proto (doelman Anderlecht) redt knap, een super redding en zo ontneemt hij Standard de kans om terug in de wedstrijd te komen.
In de 56e minuut had de scheidsrechter opnieuw een rode kaart moeten trekken voor Standard, want de tackle van Camozatto was vuil en er duidelijk over, Boussoufa had echt geluk dat hij niet geblesseerd raakte.
In de 62e minuut kan Legear doorbreken, Bolat komt uit en springt Legear omver, hij raakte ook wel de bal. Hier had de scheidsrechter gerust een penalty voor kunnen fluiten, zeker als je ziet hoe gemakkelijk hij de penalty floot aan de andere kant. Maar dus géén penalty en er word gewoon door gevoetbald.
In de 78e minuut en de 82e minuut wordt de stand nog 0-4 nadat Traoré en daarna Mangala in hun eigen doel schoten.
Anderlecht wint deze topper met 0-4 en staat nu 20 punten voor op Standard. Anderlecht zit dus duidelijk op titelkoers en Standard zal zich nog moeten reppen als ze de eindronde willen halen!
Wat me wel opviel was het feit dat de supporters van Standard vanaf de rode kaart van Witsel meer bezig waren met agressief zijn tegen de commentatoren en het uitfluiten van de spelers van Anderlecht dan met het aanmoedigen van hun eigen ploeg. Toch spijtig aangezien de supporters van Standard meer dan een twaalfde man voor hun ploeg kunnen zijn als ze willen!



---
The 2nd match in the play-offs it started, that was more of a street fight than football. And it became a total chaos since Axel Witsel in the competition broke the leg of Marcin Wasilewski.
Now, firstly something else. The game between Club Bruges and Westerlo is cancelled, so an extra game to catch up. Also the game between Zulte Waregem and Cercle Bruges still has to be played, this is in the Cup (Belgium). And the Belgian Football Association decide that the game between RSC Anderlecht against the winner of this match (Zulte – Cercle) (in the next round in the Cup) has to be played in one match, while normally it would be played in two legs (home and away). According to me this can't be done! What about the earnings of Zulte or Cercle when they could play at home? What with the home advantage of Anderlecht, cause Zulte or Cercle won't have that? I'm a fan of Anderlecht, but according to me the Belgian Football Association makes an illogical, dishonest and incorrect decision!
Besides, one can't blame Zulte or Cercle that they still have to play this match and now they are punished! Actually the blame is to the Belgian Football Association, cause they reformed the competition, they organised everything like this and now the calendar is almost completely full. So the Belgian Football Association made the mistake and they are responsible! But one already could notice that the Belgian Football Association is incompetent, one can notice this with the things that happen with the Belgian national team.
Standard had to start 'handicapped' at this match, Defour was sitting on the bench, but still isn't completely fighting fit (otherwise he would have played). But the most important absence for Standard was Jovanovic (Golden Shoe 2009), he still isn't healed completely and couldn't play.
The match started very balanced, in the 4th minute Nicaise could break through on the left and assists the ball (with his left foot), Mbokani aimed carefully the ball between the posts, but Proto made a good save. In the 7th minute Van Damme played well to Lukaku, he smartly and strongly broke through the defence of Standard. He assisted the ball and Van Damme, who ran towards the goal after his pass, headed the ball on goal, but Bolat made a fine save. He didn't keep the ball in his hands and Legear could shoot the ball in the goal, 0-1 for Anderlecht.
Already in the next minute Mbokani could shoot from far, but the ball just goes besides the goal. And I think that Proto would have stopped the ball if it were between the posts. The match kept going from one side to the other but one could notice that Anderlecht had it all reasonably under control. In the 28th minute, it almost became 0-2. Boussoufa assisted the ball well and Kouyaté could head the ball towards the goal, but a phenomenal save of Bolat kept Standard in the match. Van Damme had to leave the field with an injury, he was crushed between his own goalkeeper (Proto) and the attacker of Standard (De Camargo). Kanu replaces him, and everybody thought that Saré was going to be the one who should replace Van Damme. A risky and tactical move of Ariël Jacobs, the coach of Anderlecht.
In the 42nd minute the match gets out of hand, and that what everybody feared happened. Witsel gets a red card after he tackles the ball with a stretched out leg and the cleats pointed forward. And I admit, the red card was exaggerated because Witsel didn't make any crude and dirty mistakes till then. And okay, he hits the ball first but tackling like this (stretched leg and cleats forward) deserves at least dark yellow! But, in such a match, and Witsel played fair till then, I would have given him a yellow card and not the red. I have to say that I saw the images more than ones, and at first I also said that it was a red card, and that's what the referee has, 'one moment', no repeating images! One may not forget this. Until that moment Verbist did a very good job. But it needs to be said that from that moment his level tremendously dropped and that he stopped the match when it was not necessary and let the game continue when he needed to stop it and he even forgot that he had a red card with him. But also the level of Standard dropped tremendously from that moment and one can't say that they played much football from then.
In the second half Anderlecht should be able to control the game because of the lead and the fact that they were playing against 10 players (Standard). In the 50th minute Biglia, who played a very strong and good first half, plays the ball to Kanu, he assists and Romelu Lukaku heads the ball in the goal. 0-2 for Anderlecht and the match was played. In the 54th minute Boussoufa takes a free-kick, he aims the ball beautiful to the top corner, but again Bolat saves very good. In the 55th minute Deschacht looses the ball at Mbokani, both pulled and pushed but Mbokani fell and the referee gave a penalty. It was obvious that this penalty was a compensation for the red card he gave at the end of the 1st half. Mbokani was going to take the penalty himself, but Proto (goalkeeper of Anderlecht) marvellously stopped the ball and so he made sure that Standard didn't have the chance to play themselves back into the match. In the 56th minute the referee should have given a red card at Camozatto, his tackle was worse than this of Witsel, it was a very dirty tackle! Boussoufa was lucky that he didn't get injured there.
In the 62nd minute Legear could break through, Bolat comes out and jumps, he hits the ball, but also takes down Legear. The referee should have given a penalty at Anderlecht, certainly when you saw how easy he gave the one at Standard. But no penalty and they kept playing. In the 78th and 82nd minute it becomes 0-4 because Traoré and Mangala placed the ball in their own goal.
Anderlecht wins this top-match with 0-4 and they have 20 points more than Standard. Anderlecht is on the way to the title, but Standard has to hurry to reach the play-offs!
I noticed that the fans of Standard (after the red card for Witsel) were more busy being aggressive against the commentators and more busy with hissing at the players of Anderlecht than with encouraging their own team. I find this unfortunately because the fans of Standard can be more than a twelfth man for their team if they want!
I hope my translation wasn't too bad!

Categorie:sport (sports)
Tags:RSCA RSC Anderlecht Standard Luik straatgevecht Axel Witsel Marcin Wasilewski Belgische Voetbal Bond onbekwaam Jovanovic Defour Romelu Lukaku Silvio Proto Bolat scheidsrechter 0-4 Lukas Biglia street fight Belgian Football Association incompetent referee

16-01-2010
Wickmayer bereikt hoofdtabel van Australian Open - Wicky reaches main tournament Australian Open.
Yanina Wickmayer heeft de kwalificaties overleeft en speelt dus mee op de Australian Open. Proficiat!
Ook Malisse behaalde de hoofdtabel.

Yanina Wickmayer (Bel) - Alexandra Dulgheru (Rom)
Dag 1 (18/01) : Margaret Court Arena 11:00 (1ste wedstrijd)

Justine Henin (Bel) - Kirsten Flipkens (Bel)
Dag 1 (18/01) : Hisense Arena 11:00 (4e wedstrijd)

Een Belgische finale is onmogelijk!


---
Yanina Wickmayer survived the qualifications and plays at the Australian Open. Congratulations!
Malisse Xavier also reached the main tournament.

Yanina Wickmayer (Bel) - Alexandra Dulgheru (Rom)
Day 1 (January 18th) : Margaret Court Arena 11:00 (1st match)

Justine Henin (Bel) - Kirsten Flipkens (Bel)
Day 1 (January 18th) : Hisense Arena 11:00 (4th match)

A Belgian finale is not possible!


Categorie:sport (sports)
Tags:Australian Open Wickmayer Yanina Wicky Henin Justine Flipkens Kirsten Malisse Xavier kwalificaties qualifications

15-01-2010
Belgisch Kampioenschap Veldrijden. – Belgian Championship Cyclocross.
Dit weekend was het Belgische Kampioenschap Veldrijden. Iets waar ik al een hele tijd naar uitgekeken had. Spijtig genoeg werd het uitgezonden op 2BE en niet op Sporza. Ik vind dat het in beeld brengen van de wedstrijden op 2BE ontzettend slecht is. Er zijn zoveel belangrijke momenten die men gewoon 'mist'! Dit keer was het weer van dat, Wellens was plots verdwenen uit de groep waar hij bij reed (en hij reed goed). Wat er gebeurd was? We hadden er eerst het raden naar, want het was niet in beeld geweest. Zo ook bij Sven Nys, plots zat hij niet meer in de groep en had hij toch een serieuze achterstand. Wat er gebeurd was? Ook hier hadden we het raden naar, na de wedstrijd vertelde Nys dat hij gevallen was, maar dit was niet in beeld. En plots bleek dat Niels Albert ook uit de groep waar hij in reed verdwenen was, ook hier géén beelden van en ook hier moesten we maar raden wat er gebeurd was. Na de wedstrijd bleek dat hij van de fiets getrokken was door een supporter. Later werd dan weer ontkent dat het om een supporter van Nys ging. Maar maakt niet uit van wie het een supporter was, ze moesten hem lynchen! Trouwens, ik vind het belachelijk dat men de uitleg van die bewuste supporter meer voor waar aanneemt dan die van de renners!
Maar feit is dat er weer een heel deel belangrijke momenten gewoon niet in beeld gebracht werden. En alsof dat allemaal nog niet genoeg was, vindt 2BE het fijn om tijdens de wedstrijd plots reclame te geven. Je kan dan de wedstrijd verder volgen in een klein kadertje onder in het beeld. Maar dit is gewoon iets wat je niet doet, toch niet tijdens een wedstrijd! Spijtig vond ik ook het feit dat 2BE enkel de profs live uitgezonden heeft. Ik had graag de hele wedstrijd van de dames en de beloften gezien!
Het was dus weer een stresserende namiddag. Het kampioenschap op zich is al opwindend genoeg, 2BE hoeft er echt niet voor te zorgen dat er nog meer stress bij komt!
Het Belgisch Kampioenschap begon al op zaterdag met de nieuwelingen en de juniores. Zondag was het dan de beurt aan de dames, nadien de beloftes en daarna de profs.
Bij de dames won zoals ik (en velen met mij) verwachtte Sanne Cant de cross. Joyce Vanderbeken was 2e en Ellen Van Loy 3e. Sanne Cant rijdt het hele seizoen al enorm sterk. Maar het seizoen is nog niet gedaan, onder andere het wereldkampioenschap gaat nog komen, ik zeg niet dat ze topfavoriet is, maar gezien haar prestaties moet ze toch een goed WK kunnen rijden. Vorig jaar won Joyce Vanderbeken en werd Sanne Cant knap tweede, maar als het eerlijk gespeeld was had zij volgens mij zelfs toen al de Belgische titel kunnen behalen.
Bij de beloftes heeft Jim Aernouts de Belgische titel behaald. Een knap resultaat voor deze jong renner die Jan Denuwelaere en Wietse Bosmans knap afhield.
Bij de profs had ik gehoopt dat Kevin Pauwels of Niels Albert de titel zouden halen, maar het lot heeft er anders over beslist. Maar niet enkel het lot, Sven Nys, waar ik helemaal géén supporter van ben, was gewoonweg enorm sterk en ik denk dat hij al serieus pech zou moeten hebben gehad om de titel niet te behalen. Gezien de wedstrijd verdient hij zijn 7e titel, ook al vind ik het moeilijk om dit toe te geven, hij was gewoon de sterkste.
Kevin Pauwels heeft na een tiental minuten al pech en hierdoor heeft hij geen kans meer om kampioen te worden, ook al wordt hij nog knap 10e.
Niels Albert leek afwachtend te rijden, maar ik verwachtte echt nog wel een aanval van hem, en wie had hem dan kunnen volgen? Maar een supporter van Sven Nys (?!? eerst wel, dan niet, wie zal 't zeggen) besliste daar anders over. Niels Albert werd van de fiets getrokken en had daardoor geen kans meer om een aanval te plaatsen of de titel te behalen. Ik vind het knap dat Sven Nys zich distantieerde van deze supporter en dat hij openlijk verklaart dat zulke mensen levenslang gebannen moeten worden. Niels Albert houdt aan die val een gebroken rib over en het is maar te hopen dat dit zijn kansen op de wereldtitel niet hypothekeert.
Klaas Vantornout werd knap 2e en nog knapper vind ik de derde en vierde plaats van de pas overgekomen prof (van de beloftes) Tom Meeusen en de ex-ploegmaat van Sven Nys Rob Peeters. Dieter Vanthourenhout werd 5e.
Ik denk dat de Belgen het goed gaan doen op het Wereldkampioenschap en dat we in Tabor (Tsjechië) een goede kans gaan maken op de wereldtitel, doch, dan moet er zeker afgerekend worden met Stybar. Dit voor de profs, maar Tom Meeusen zal het wereldkampioenschap rijden bij de beloftes en daar hebben we dus ook een grote kans om de wereldtitel te behalen. Dus nog even wachten en op 30 januari is het de beurt aan de junioren en de beloftes en op 31 januari zijn de dames en de profs aan de beurt. En dan maar hopen dat alle wedstrijden live op de televisie te volgen zijn!


---
This weekend there was the Belgian Championship Cyclocross. I looked out for it. Unfortunately 2BE broadcasted the race and not Sporza, 2BE is a Belgian television channel. 2BE does a very bad job in bringing a race on television. There are so much important moments that they 'miss'! This time it was again the same story, Wellens was suddenly gone out of the group he was riding in (and he was riding a good race). What happened? One had to guess first, cause it wasn't shown on television. Also the same thing with Sven Nys, suddenly he wasn't riding in the group any more and he was chasing behind the group. What happened? Again we had to guess, after the race Nys told that he fell, but this wasn't shown on television. And suddenly Niels Albert also wasn't riding in the group any more, also not shown on television and one had to guess what happened. After the race he told that a fan pulled him of his bike. Later it was denied that it was a fan of Nys. But it doesn't matter of whom this person is a fan, he should be lynched! Besides, I find the ridiculous that one accepts the explanation of that person more than the version of the cyclists!
But fact is that there were a lot of important moments that weren't shown on television. And as if that isn't enough 2BE finds it necessary to bring commercials in the middle of the race. One can follow the race during the commercials in a small frame at the bottom of your screen. This just is something that one can't do, not during a race! I also find it unfortunate that 2BE only broadcasted the elite. I wanted to see the whole race of the elite women and the U23 men!
A thrilling afternoon again. The championship on it self is exciting enough, 2BE doesn't need to make it more stressful!
The Belgian Championship began already on Saturday with the novices and the juniors. Sunday the elite women, the U23 men and at last the elite men were racing.
By the elite women Sanne Cant won as I (and many with me) expected. Joyce Vanderbeken was 2nd and Ellen Van Loy 3rd. Sanne Cant is really powerful this season. And the season hasn't ended yet, among others the world championship has to come yet, I don't say that she's the favourite, but considering her performances this season she has to be able to ride a really good WC.
Last year Joyce Vanderbeken won the Belgian title and Sanne Cant became second, but if everybody played fair then Sanne Cant would have had a great chance to win the title already.
By the U23 men Jim Aernouts has won the Belgian title. A good result for this young cyclist who kept back Jan Denuwelaere en Wietse Bosmans.
By the elite men I hoped Kevin Pauwels or Niels Albert would win the title, but the conditions decided otherwise. But not only the conditions but Sven Nys (of whom I'm totally not a fan) was downright powerful and I think that only bad luck would have kept him from the title. Considering the race he earns his 7th Belgian title, even that I find this difficult to admit it, he was the strongest.
Already after 10 minutes Kevin Pauwels had bad luck with his bike and because of that he didn't had the chance to ride for the title any more, but still he ended 10th what was a good result in view of the problems he had.
Niels Albert seemed to play a waiting game, but I expected him to attack a few times at the second part of the race, and who would have followed him then? But a fan of Sven Nys (?!? first he was, then he wasn't, who'll say what he was) decided otherwise, he pulled Niels Albert of his bike and because of that Niels didn't have a chance anymore to win the title. I find it admirable that Sven Nys dissociated himself from that fan and that he declares that such fans should be banished forever. Niels Albert has a broken rib thanks to that fall and I hope that this doesn't mortgages his chances on the world title.
Klaas Vantornout was second (splendid) and even more splendid were the 3rd and 4th place of Tom Meeusen (just became an elite after being very strong in the U23 men) and Rob Peeters (former team-mate of Sven Nys). Dieter Vanthourenhout became 5th.
I think that the Belgians will do it good on the World Championships in Tabor (Czech Republic) and that we will have a good chance to win the world title, but then we must beat Stybar. This for the elite men but Tom Meeusen will ride at the world championships with the U23 men and so we also have a great chance to win the title with the U23 men. So we still have to wait till January 30th (juniors and U23 men) and on January 31st the elite women and elite men are racing. And now hoping that all races will be broadcasted live on television!

Categorie:sport (sports)
Tags:Sven Nys Niels Albert Vantornout Meeusen Peeters Vanthourenhout Belgen België Stybar Tabor Tsjechië Belgisch Kampioenschap Veldrijden beloftes elites profs Sanne Cant 2BE Sporza Aernouts Belgians Belgium Czech Republic Cyclocross U23 men elite

14-01-2010
Jova: De Gouden Schoen 2009. – Jovanovic: Golden Shoe 2009.
Ik denk dat iedere Belgische voetbalfan die kon wel gekeken heeft naar de 'Gouden Schoen' of toch tenminste de dag erna wilde lezen of horen wie de Schoen gewonnen had.
Iedereen sprak dit seizoen over drie voetballers die kans maakten, maar voor mij waren het er maar 2, namelijk Boussoufa en Jovanovic. Lukaku is een enorm goede (en zelfs deze beschrijving komt te kort) voetballer en ik ben ontzettend gelukkig dat hij bij Anderlecht speelt en Anderlecht zoveel 'plezier' bezorgt, maar ik vond het nog iets te vroeg voor hem om die Gouden Schoen te winnen. Hij zal hem volgend jaar wel winnen!

Voor mij als Anderlecht-supporter mocht Mbark Boussoufa hem zeker winnen, maar zelfs als Milan Jovanovic hem won zou ik niet teleurgesteld zijn. Als hij won zou het verdiend zijn, dat is mijn mening toch, ook al speelt hij voor Standard Luik.
Wat ik echt schandalig vond is dat er niemand van Standard op het gala aanwezig was. Zogezegd omdat Axel Witsel genoemd werd in de poll van 'Het Laatste Nieuws' genaamd 'Gek van het jaar'. Oké, ik geef toe, die titel is misschien wat overdreven, maar feit is toch ook dat de 'tackle' (om niet doodschop te zeggen) van Witsel op Wasilewski ook niet normaal was.
Wat ik dus ook erg vond is dat één van de drie grote kanshebbers, Milan Jovanovic, niet aanwezig was. Volgens hem had dit niets met de boycot van Standard te maken, maar met het feit dat hij het 'druk' had. Nu, ik meldde al dat ik vind dat hij die qua voetbalniveau zeker verdient. En ik heb Jovanovic altijd een 'groot' persoon gevonden, maar zijn afwezigheid getuigt niet van 'grootsheid' vind ik. Kijk, er kunnen altijd redenen van afwezigheid zijn, maar 'te druk' vind ik géén goede reden. Dit komt zelfs over alsof deze 'trofee' niet belangrijk gevonden wordt, alsof deze 'trofee' niet interessant is, alsof deze 'trofee' niets waard is. Misschien moet de organisator vanaf volgend seizoen maar eens een regeling treffen dat als een kanshebber zonder goed reden afwezig blijft, dat hij dan niet kan winnen of zoiets. Ik vind het echt een schande!
En ik weet wel, de trofee gaat om het voetbal dat men bracht, maar toch, zo'n trofee verdient respect en zonder goede reden niet opdagen getuigt niet van respect!
Nu, ook dit jaar werd de 'Goal van het Jaar' verkozen. Vorig jaar won de doelman van Anderlecht (toen Germinal Beerschot) deze, Silvio Proto. Dit jaar vind ik dat men hem sowieso aan Sinan Bolat, doelman van Standard had moeten geven, ook al was het een goal in de Champions League. Hij redt Standard met zijn goal! Maar vermits hij ook niet aanwezig was, zou ik de prijs toch aan iemand anders gegeven hebben. Dit jaar was de 'Goal van het Jaar' de goal van Bart Goor (Germinal Beerschot). Het gaat om de goal die hij maakte op 7 augustus tegen Standard. Bart Goor lobde de bal prachtig over de doelman van Standard in de verste hoek. Hij verdiende deze prijs zeker ook.
Dan is er de trofee voor 'Beste Belg in het buitenland'. En hier bestond géén twijfel over, er was maar één speler die deze prijs kon winnen dit jaar. En dat is Thomas Vermaelen! Als Belg mogen we enorm trots, fier zijn op wat deze jongen bereikt. Dit is nu eens een speler waarbij we kunnen zeggen 'Hé, niet vergeten, maar dat is een Belg!'. Het is echt prachtig wat deze jongen bereikt heeft (en waarschijnlijk nog gaat bereiken). Respect! En wat ik helemaal klasse vond is dat hij speciaal voor deze uitreiking naar België is gekomen.
En dan was er natuurlijk nog de uitreiking van de 'Gouden Schoen' zelf. Tijdens de uitzending had men al wat tussenstanden gegeven, en daaruit bleek dat het wel degelijk tussen Jovanovic en Boussoufa ging gaan. Lukaku deed ook wel goed mee, maar het was duidelijk voor mij dat hij tekort ging komen omdat hij te weinig punten kreeg in de eerste ronde. Steven Defour (Standard) deed in het begin ook goed mee, en ik ben er zeker van dat als hij niet gekwetst was geworden, dat hij dan mee zou gedaan hebben voor deze trofee. En ook hij zou hem verdient hebben! Hij werd zelfs nog vierde in de eindstand, wat ongelooflijk goed is als je ziet hoelang hij niet meer gespeeld heeft.
Op de derde plaats eindigde Romelu Lukaku met 167 punten, wat een hele prestatie is en het is nu al duidelijk dat als hij in België blijft spelen (bij Anderlecht dan
) dat hij volgend jaar DE kandidaat is voor de Gouden Schoen. Op de tweede plaats eindigt Mbark Boussoufa met 175 punten, wat niet veel meer is als Lukaku. Maar zoals velen voorspelden wint Milan Jovanovic dit jaar (2009) de Gouden Schoen. Hij behaalde 218 punten, dat is 44 punten meer dan Boussoufa.
Zoals ik al zei, op voetbalgebied is het zeker een verdiende trofee, maar doordat hij niet aanwezig was, vind ik het al wat minder dat hij de prijs in de wacht sleepte, maar toch blijft hij een groots man, een groots voetballer, alleen spijtig dat hij bij de verkeerde ploeg speelt!
En ik kan niet wachten tot het WK in Zuid-Afrika, want ik heb zo'n voorgevoel dat hij daar gaat schitteren.
Nu op naar de Gouden Schoen 2010 en ik kan nu al zeggen dat als Lukaku bij Anderlecht blijft, dat als Lukaku niet gekwetst geraakt, dat de kans héél groot is dat hij volgend jaar de Gouden Schoen wint en dat andere voetballers enorm moeten gaan presteren om bij hem in de buurt te blijven op het gebied van punten bij de Gouden Schoen!



---
I think that every Belgian fan of football, who could, has watched the 'Golden Shoe' or wanted to read or hear who won the Shoe the day after.
Everybody was talking about three players who had a chance to win, but for me there were only 2, namely Boussoufa and Jovanovic. Lukaku is a very good (and even this description doesn't say how good he is) player and I am very glad that he plays in my favourite team, RSC Anderlecht and that he does so many good things for Anderlecht, but according to me it was too early for him to win the Golden Shoe. He will win the Golden Shoe next year!
For me, as fan of Anderlecht, it would be very nice if Mbark Boussoufa would win, but even if Milan Jovanovic would win I wouldn't be disappointed. Jovanovic also deserves this trophy, that's my opinion, and it doesn't matter that he plays for Standard Liege.
I found it really scandalous that nobody from Standard was present at the gala. They say it was because Axel Witsel was named in the poll from the newspaper 'The Last News', that poll was named 'Lunatic of the Year'. Okay, I admit, the title is a little overdone, but fact is that the 'tackle' (I don't want to call it death-kick) of Witsel on Marcin Wasilewski wasn't normal.
I also found it disgraceful that one of the three large favourites, Milan Jovanovic, wasn't at the gala. According to him this had nothing to do with the boycott of Standard, but with the fact that he was 'busy'. Now, I already said that I find that he (if we're only talking about football) is entitled to win this trophy. And I always found Jovanovic a 'grand' person, but I find that his absence doesn't shows 'grandiosity'. Look, there always can be a good reason why someone is absent, but 'too busy' isn't one of them. This gives the impression that the 'trophy' isn't important, that this 'trophy' isn't interesting, that this 'trophy' isn't worth anything. Maybe the promoter of the Golden Shoe has to arrange something so that the favourite who doesn't show up without a good reason can't win or something like that. I find this a real shame!
And I know the trophy is about the football that one brought, but really, a trophy like this earns respect and not showing up without a good reason doesn't show respect!
Now, just as other years also this year was voted for 'Goal of the Year'. Last year the goalkeeper of Anderlecht (but then he played at Germinal Beerschot) won this trophy, I'm talking about Silvio Proto. This year Sinan Bolat (goalkeeper of Standard) should win it, with his goal in the Champions League, he saved Standard with this goal! But goals in the Champions League don't count and he was absent, so the trophy should go to someone else.
This year the trophy 'Goal of the Year' was from Bart Goor (Germinal Beerschot). It is the goal he made on August the 7th against Standard. Bart Goor lobs the ball beautifully over the goalkeeper of Standard in the furthest goal-post. He really deserved to win this trophy with this goal.
Then there is the trophy for 'Best Belgian abroad'. And about this trophy there was no doubt, there was but one player that could win this trophy this year. And that is Thomas Vermaelen! As Belgians we should be tremendously proud on what this man reached. This is now once a player where we can say about 'Hey, don't forget, but that is a Belgian!'. It is really admirable what he achieved (and probably will achieve in the future). Respect! And I really found it top-class that he especially came to Belgium to receive his trophy.
And then there was the 'Golden Shoe' itself. During the broadcast they already gave some provisional standings, and it already seemed that it was going to go between Boussoufa and Jovanovic. Lukaku also had a good score, but it was clear to me that he wasn't going to win because he didn't get enough points in the first round. Steven Defour (Standard) was standing first in the beginning, and I'm sure that he would be a favourite too if he didn't had that injury. And he would have deserved to win too if he kept playing like he did last year! He even ended 4th at the end, and that is incredibly good if you know how little matches he played this season.
The 3rd place was for Romelu Lukaku with 167 points and this also is a great result and it's already clear that if he stays in Belgium (at Anderlecht
) that he is THE favourite for the Golden Shoe next year. Second was Mbark Boussoufa with 175 points, and that isn't much more than Lukaku. But as many predicted, Milan Jovanovic wins this year (2009) the Golden Shoe. He obtained 218 points, 44 points more than Boussoufa. As I already said, concerning football he certainly deserved this trophy, but because he wasn't present at the gala I find it less great that he wins this trophy, but he stays a grand person to me, a great player, it's just unfortunate that he plays in the wrong team!
And I can't wait till the World Championship in South-Africa because I feel that he's going to outshine there.
Now on to the Golden Shoe 2010 and I already can say that if Lukaku stays at Anderlecht, that if Lukaku doesn't get injured, that the chance is there that he'll win the Golden Shoe next year and other players should perform tremendously good to stay close (in points concerning the Golden Shoe) with Lukaku!
Bijlagen:
http://www.youtube.com/watch?v=2QYxlhbhhLA
http://www.youtube.com/watch?v=bd_OfngSWeM
http://www.youtube.com/watch?v=ehfUBqwwi94


Categorie:sport (sports)
Tags:Gouden Schoen 2009 Milan Jovanovic Mbark Boussoufa Lukaku Standard Luik Liege RSC Anderlecht Witsel Wasilewski mooiste doelpunt goal van het jaar Goor beste Belg buitenland Thomas Vermaelen Arsenal Defour Golden Shoe most beautiful year Belgian abroad

13-01-2010
Wickmayer uit de schaduw! – Wicky out of the shadow!
Vorig weekend waren het de finales in de tennistoernooien van Brisbane en Auckland. En het is lang geleden, maar we hadden drie Belgische meisjes bij de vier finalisten. In Brisbane tennisten Justine Henin en Kim Clijsters de finale. En in Auckland moest Yanina Wickmayer het in de finale opnemen tegen de Italiaanse Flavia Pennetta.
En ik moet toegeven, ik heb me weer zitten opjagen in de sportjournalisten en de televisiezenders, … Het was weer al Clijsters en Henin dat je tegen kwam in de kranten, het nieuws en dergelijke. Er was blijkbaar zelfs een wedstrijd van één van de twee op televisie uitgezonden, weliswaar in uitgesteld relais. En de finale tussen beide werd ook live uitgezonden.
En dit terwijl aan dezelfde kant van de wereld een andere Belgische een prachtig toernooi aan het tennissen was. En zij tenniste ook in de finale, en zij liet daar ongelooflijk goed tennis zien, en zij overklaste haar tegenstander in die finale. Inderdaad, ik heb het over Wickmayer. Zij werd echt (waarschijnlijk onbewust, omdat men het 'te druk' had met Clijsters en Henin) in de schaduw geplaatst, terwijl wat zij presteerde zeker even hoog geschat mag worden als wat de andere twee deden. Ik persoonlijk vind dit schandalig. Ik ben altijd een fan geweest van Henin en dat ben ik nog steeds, maar ik ben ook een fan van Wickmayer (al van voor zij zulke goede resultaten behaalde op grotere toernooien). En het is een feit dat het fijn is dat men de wedstrijd live op televisie bracht van Henin. En ik weet het wel, de wedstrijd van Henin was om 10 uur 's morgens (Belgische tijd) en die van Wickmayer om drie uur 's nachts (Belgische tijd). Maar je kon via de Belgische sportsite (deze die de meeste sportuitzendingen op Vlaamse televisie verzorgt) of teletekst niet eens de scores van de wedstrijd van Wickmayer volgen. Op de radio kon je die wedstrijd ook niet volgen.
En dan stel ik me de vraag natuurlijk, en ik weet het antwoord al en iedereen die dit leest kan het antwoord al vermoeden! 'Wat als de finale in Brisbane nu om drie uur 's nachts was geweest?' Denk je echt dat men dan niets had gedaan (zoals nu bij Wickmayer)? Bijna 100% zeker dat men dan live deze wedstrijd had uitgezonden en anders toch minstens in uitgesteld relais. En je had op internet en teletekst zeker kunnen volgen, en misschien zelfs via de radio. Heeft men dit gedaan voor de finale van Wickmayer in Auckland? Nee dus! Een schande noem ik het! Een regelrechte schande dat men Wickmayer 'vergeet' nu Clijsters en Henin terug zijn.
We moeten fier zijn op alle Belgische sporters die het goed doen! En het wil toch niet zeggen omdat de twee, die ons Belgen in het verleden zoveel mooie dingen brachten, terug gaan tennissen dat we de andere Belgen, die ook tennissen en ook mooie dingen bereiken nu, moeten vergeten? Het ergste is dan nog als je hoort dat men zondag wel de finale van de mannen van het toernooi van Brisbane laat zien. Waar overigens géén Belg in zat.
Nu, het aanbod van sport op televisie en radio is sowieso al onbegrijpelijk. Belangrijke dingen (en niet enkel in tennis) die niet uitgezonden worden, andere belangrijke dingen gaat men later 'in uitgesteld relais' uitzenden terwijl er niets anders belangrijk bezig. Diegene die bepaald wat er uitgezonden word en wat niet maakt toch onlogische, onjuiste en zelfs oneerlijke keuzes. Ik vraag me soms af of men niet gewoon de dingen laat uitzenden die men zelf graag ziet en de wedstrijden van de personen en ploegen van welke men fan is.
En dan komen ze af met die uitleg van de crisis, en keuzes maken en dergelijke en dat rechten kopen duur is en dat je die rechten lang op voorhand moet kopen, … Oké, dat kan ik ergens wel geloven dat dit op voorhand moet gebeuren, dat er keuzes moeten gemaakt worden, maar wil dit zeggen dat men een toernooi waar men géén rechten voor heeft gekocht volledig links moet laten liggen, dat men bijna géén of weinig aandacht moet schenken aan Belgen die deelnemen aan het toernooi waar men géén rechten van heeft? Men moet de Belgische supporters toch iets van kans geven om de wedstrijd (toch zeker de finale) te volgen, via teletekst, via internet (ik heb het over de tussenstanden). En dat men voor een bepaald toernooi geen rechten heeft wil nog niet zeggen dat men de Belgen die in dat toernooi spelen zowat moet vergeten in de kranten en het nieuws!
Dit zijn nu van die situaties waar ik dolgraag eens bij zou zitten, het beslissen van het aankopen van de rechten van sportwedstrijden, het beslissen van welke wedstrijden op televisie en radio uitgezonden worden, … Ik vraag me echt af hoe dat dit hier in België verloopt. Is dat één persoon die de uiteindelijke beslissing neemt? Of zijn het de raad van bestuur, de aandeelhouders of de afgevaardigden van de regering (die daar niet thuishoren volgens mij)? En zou het echt alleen mogelijk zijn om beide (vrouwen en mannen) rechten samen te kopen? (Vermits men zondag de finale van de mannen op televisie gaf) Ik kan me dat moeilijk voorstellen. En dit merk je wel meer in het tennisseizoen dat men finales van het mannen toernooi uitzend (waar géén Belg in zit) terwijl men finales van andere toernooien (en ik heb het niet over de kleintjes) waar wel een Belgische in zit niet uitzend. Trouwens, ik kan me onmogelijk voorstellen dat als je géén rechten gekocht hebt van een bepaald toernooi, dat het dan verboden is om tussenstanden te geven op teletekst, internet of radio! Je moet de wedstrijd niet verslaan, maar je kan de geïnteresseerden, de luisteraars wel op de hoogte houden via de tussenstanden.
Nu, om het over het tennis zelf te hebben. Eerst de uitslagen van Yanina Wickmayer in het toernooi van Auckland.
R1: Yanina Wickmayer (Bel) - Julia Görges (Ger): 6-3 7-5
R2: Yanina Wickmayer (Bel) - Iona Raluca Olaru (Rou): 6-2 6-2
QF: Yanina Wickmayer (Bel) - Kimiko Date Krumm (Jpn): 6-2 6-2
SF: Yanina Wickmayer (Bel) - Shahar Peer (Isr): 6-4 7-5
F: Yanina Wickmayer (Bel) - Flavia Pennetta (Ita): 6-3 6-2
Een prachtige toernooizege van Yanina Wickmayer, zonder setverlies. Zij is duidelijk klaar voor de Australian Open, waar zij eerst de kwalificaties moet overleven om aan het hoofdtoernooi te kunnen deelnemen. Maar ik ben ervan overtuigd dat dit haar wel zal lukken en dat we haar terug zien (hangt van de televisiezenders af natuurlijk) op de Australian Open. De kwalificaties beginnen op 11 januari en de Australian Open op 18 januari.
Spijtig overigens dat men Yanina Wickmayer géén wildcard gegeven heeft voor de Australian Open, zeker gezien het feit dat zij het toernooi in Auckland (haar derde toernooizege) wint nu! Ik vind nog altijd dat men haar die wildcard had moeten geven! Maar ze zal wel op het hoofdtoernooi geraken, alleen is het te hopen dat de kwalificaties niet teveel energie kosten.
Dan Justine Henin, waar ik dus ook een fan van ben. Dit was haar eerste toernooi sinds haar wederoptreden.
R1: Justine Henin (Bel) - Nadia Petrova (Rus): 7-5 7-5
R2: Justine Henin (Bel) – Sesil Karatantcheva (Kaz): 6-4 6-3
QF: Justine Henin (Bel) – Melinda Czink (Hun): 6-2 3-6 7-6
SF: Justine Henin (Bel) – Ana Ivanovic (Srb): 6-3 6-2
F: Justine Henin (Bel) – Kim Clijsters (Bel): 3-6 6-4 6-7
Spijtig genoeg verloor ze de finale van Brisbane nipt.
Justine Henin speelt dus ook mee op de Australian Open, zij kreeg een wildcard. En zij is daar géén geplaatste speelster en dit wordt een leuke loting! Want zij kan dus al snel tegen een geplaatste speelster uitkomen. Ik weet nu niet hoe dit met Wickmayer zit, maar ook zij kan volgens mij snel tegen een geplaatste speelster uitkomen. Maar beiden zijn er volgens mij klaar voor. 'Let the games begin!' zou ik zeggen! ;-)
Hopen dat bij volgende toernooien het nieuws eerlijk verdeelt is, dat men sporters (sportsters) die het goed doen niet in de schaduw zet van anderen en dat men in de toekomst de Belgische supporters niet in de kou laat staan, al is het gewoon via tussenstanden dat men hen op de hoogte houd tijdens matchen!


---
Previous weekend there were the finals in the tournaments of Brisbane and Auckland. And it is long ago that we had three Belgian girls in two finals. In Brisbane Justine Henin played against Kim Clijsters. And in Auckland Yanina Wickmayer had to take it up against Flavia Pennetta from Italy.
And I must admit that I was fussing me about the sport journalists and the television stations, … Again it was all Clijsters and Henin that you read in the papers, heard on the news and such. Apparently there even was a match of one of them on television (postponed broadcast). And the final between Henin and Clijsters also was live on Flemish television.
And this while at the same side of the world another Belgian played a formidable tournament. And she also played the finals, and she played incredible good tennis, and she outclassed her opponent in that final. Indeed, I'm talking of Yanina Wickmayer. She was 'forgotten' (probably unintentionally, because one was to busy with Clijsters and Henin), while that what she achieved can be placed as high as that what the other two did. Personally I find this scandalous. I always was a fan of Henin and I still am, but I'm also a fan of Wickmayer (even before she started getting good results in big tournaments). And it's a fact that it's a good thing that the match of Henin (finals) was live on television. And I know it, the match of Henin was at 10 o'clock in the morning (Belgian time) and that of Wickmayer at 3 o'clock at night (Belgian time). But it even wasn't possible to follow the score of Wickmayer on the Belgian sports-sites (the one that broadcasts most sport on Flemish television) or on teletext. It even wasn't possible to listen to the scores on the radio.
And then I ask myself the question, and I already know the answer and everybody who reads this probably suspects the answer! 'What if the final in Brisbane was at three o'clock at night?' Do you really think that one would have done nothing (as now with Wickmayer)? I'm almost 100% certain that one would have given this final live at 3 o'clock at night and otherwise at least in postponed broadcast. And it would have been possible to follow the score on internet and on teletext and maybe even on the radio. Did they do this for Wickmayer? No! It's scandalous! It's disgraceful that one 'forgets' Wickmayer now Clijsters and Henin are back.
We must be proud of all Belgian athletes achieve beautiful things! And it doesn't mean that because the two (who achieved a lot in the past) are playing tennis again that the other Belgians (who also achieve beautiful things) should be forgotten? And even more awful is when you notice that on Sunday the final of the men in Brisbane is broadcasted. And there wasn't a Belgian in the final.
Now, what they show us on television (concerning sport) and radio it's just inconceivable. Important things (and not only in tennis) aren't broadcasted, other important things one shows in postponed broadcast and this while there is nothing else on television that is important. The one who decides what will be broadcasted and what isn't makes illogical, incorrect and even dishonest choices. I sometimes ask myself if the one that decides only gives permission to broadcast the things he himself likes to see and only the matches of the athletes and teams he's a fan of.
And then they explain it with the crisis, and making choices and such and that buying the rights to broadcast live are expensive and that one has to buy those rights long on forehand, … Okay, I can belief that this has to happen on forehand, that choices has to be made, but does this has to mean that tournaments of which one doesn't buy the rights should be ignored, that one has to pay almost none or little attention to the Belgians that play those tournaments (of which one hasn't bought the rights to broadcast live)? One has to give the Belgian fans a chance to follow the match (certainly the finals) by teletext, by internet (I'm talking about the scores during the match). And that one hasn't bought the rights of a specific tournament doesn't mean that one should 'forget' or 'ignore' the Belgians who play that specific tournament in the papers and the news!
These are situations of which I would like to see how one handles this, the deciding of the buying of the rights to broadcast live, the deciding of witch matches are being broadcasted on television and radio, … I ask myself how this works here in Belgium. Is it one person who has the final decision? Or is it the board of directors, the shareholders or delegates of the government (who don't belong there) who take the final decision? And is it only possible to buy the rights of the men and the women together? (Since one showed the men final on television on Sunday) I doubt that. And one notices this more during the season (of tennis) that one broadcast the finals of the men tournament (when no Belgians are playing the final) while other finals and other tournaments (and I'm not talking of the little ones) where a Belgian is participating aren't broadcasted. Besides, I can't imagine that if one didn't buy the rights that it is forbidden to give the scores during the matches on teletext, internet or radio! One hasn't to cover these matches but one can keep those who are interested, the listeners posted about the scores.
Now, to talk about tennis again. Firstly the results of Yanina Wickmayer in the tournament of Auckland.
R1: Yanina Wickmayer (Bel) - Julia Görges (Ger) : 6-3 7-5
R2: Yanina Wickmayer (Bel) - Iona Raluca Olaru (Rou) : 6-2 6-2
QF: Yanina Wickmayer (Bel) - Kimiko Date Krumm (Jpn) : 6-2 6-2
SF: Yanina Wickmayer (Bel) - Shahar Peer (Isr) : 6-4 7-5
F: Yanina Wickmayer (Bel) - Flavia Pennetta (Ita) : 6-3 6-2
A tremendous tournament victory of Yanina Wickmayer, without losing a set. She clearly is ready for the Australian Open where she first has to survive the qualifications before she can participate at the main tournament. But I'm convinced that she will succeed and that we will see her back (depends on the television stations) on the Australian Open. The qualifications begin on January 11th and the Australian Open itself starts on January 18th.
It's unfortunate that Yanina didn't get a wildcard for the Australian Open, certainly now she has won the tournament (her 3rd) of Auckland! According to me they had to give her a wildcard! But she'll get in the main tournament, but I hope that the qualifications won't cost too much energy.
Then Justine Henin (I'm also a fan of her). This was her first tournament since she started playing tennis again.
R1: Justine Henin (Bel) - Nadia Petrova (Rus) : 7-5 7-5
R2: Justine Henin (Bel) - Sesil Karatantcheva (Kaz) : 6-4 6-3
QF: Justine Henin (Bel) - Melinda Czink (Hun) : 6-2 3-6 7-6
SF: Justine Henin (Bel) - Ana Ivanovic (Srb) : 6-3 6-2
F: Justine Henin (Bel) - Kim Clijsters (Bel) : 3-6 6-4 6-7
Unfortunately Justine lost the final of Brisbane.
Justine Henin also plays on the Australian Open, she got a wildcard. And she isn't a seeded player on the Australian Open and this makes it a nice draw! Cause it could happen that she has to play against a seeded player very early in the tournament. I don't exactly know how this works with Wickmayer (qualifications) but I think she also can play against a seeded player early in the tournament. But I think that both are ready for it. 'Let the games begin!' I would say!
Let's hope that with next tournaments the news is divided honestly, that one doesn't place athletes who also are performing well in the shadow of others and that one doesn't forget the Belgian fans in the future and that one keeps the fans informed during matches!

Categorie:sport (sports)
Tags:Tennis Henin Justine Clijsters Kim Wickmayer Yanina Brisbane Auckland WTA Petrova Nadia Ivanovic Ana Shahar Peer Flavia Pennetta Belgen België Belgians Belgium

26-12-2009
Cyclo-cross in Zolder
Proficiat Kevin Pauwels! Een prachtprestatie! De sterkste van het seizoen, tevens de wereldkampioen, zo afhouden... echt knap! Fantastisch!
Ik ben altijd al fan geweest van Pauwels en Albert en het was dus leuk om te kijken vandaag.

Congratulations Kevin Pauwels! A strong performance! Keeping the strongest of the season and also the world champion off like this... real skilful! Marvellous!
I've always been a fan of Pauwels and Albert. So I really enjoyed watching this race today

1 : Kevin Pauwels
2 : Niels Albert
3 : Sven Nijs

Categorie:sport (sports)
Tags:cyclo cross zolder wereldbeker kevin pauwels fidea niels albert wereldkampioen sven nijs stybar

21-12-2009
Sportman, Sportvrouw van het jaar 2009 & Winterstop voetbal. Sportsman, Sportswoman of the year 2009 & Christmas time football in Belgium.
Gisteren zijn de trofeeën uitgereikt voor sportman, sportvrouw & sportploeg van het jaar en belofte van het jaar. Eigenlijk vind ik dat er één trofee ontbreekt! En dat deze van gehandicapte sporter van het jaar.
Ook werd Luc Van Lierde (triatleet) geëerd voor zijn carrière met de Lifetime Achievement Award. Luc Van Lierde won twee keer de Ironman van Hawaï ('96 en '99). Deze trofee wordt gegeven aan personen die hun carrière beëindigen. Ook Kim Clijsters kreeg deze trofee al toen zij stopte met haar carrière als tennisster. Maar nu is zij terug begonnen met tennissen. Ergens vind ik dat zij deze trofee nu zou moeten teruggeven. Maar ja, dat is mijn persoonlijke mening. Het is gewoon een feit dat atleten deze trofee krijgen als zij STOPPEN en een prachtige carrière hadden. Maar als je dan nadien terug begint, wel ja, dan is deze trofee eigenlijk misplaatst!
Het begon met de trofee voor sportploeg van het jaar. Deze trofee was voor de 4 x 400 meter mannen (atletiek). Zij wonnen voor de nationale vrouwenploeg –18 jaar (volleybal) en de nationale mannenploeg in het hockey. De 4 x 400 – estafetteploeg bestaat uit Kevin Borlée, Nils Duerinck, Antoine Gillet en Cédric Van Branteghem. Normaal gezien lopen beide broertjes Borlée mee, maar Jonathan had een stressfactuur.
Deze trofee vind ik zeker verdient en ik ben er zeker van dat we nog gaan genieten van deze ploeg.
De trofee voor belofte van het jaar ging naar Romelu Lukaku, aanvaller van RSC Anderlecht. En ook deze trofee is zeker verdiend! Bertrand Baguette (autosport en waarschijnlijk de nieuwe Belgische formule-1 piloot) werd tweede en Anne Zagré (atletiek en vervanger van Kim Gevaert in de vrouwen estafetteploeg) werd derde.
Hierna kwam de trofee voor sportvrouw van het jaar. Deze werd gewonnen door Kim Clijsters. 2009 was voor Kim het jaar van haar comeback en ze won de US Open en voor de rest … ??? … is er een rest? Ik ben dus zeker niet akkoord met het toewijzen van deze trofee. Het is natuurlijk prachtig wat zij gepresteerd heeft. Een comeback maken en dan direct de US Open winnen, dat geef ik toe. Ik was ook blij dat een Belgische de US-Open won. En als Clijsters volgend seizoen een super seizoen tennist en een paar toernooien wint en minstens één Grand Slam Toernooi, wel dan verdient zij de trofee van sportvrouw van het jaar, maar dit seizoen? Nee, dat vind ik niet.
Volgens mij gaat het hier niet om het toewijzen van een trofee voor een JAARprestatie, maar het toewijzen omdat er veel bombarie gemaakt werd over het feit dat zij als mama de US-Open won, dat was sensatie en goed voor de pers. En ook word haar papa, Lei Clijsters, er natuurlijk bij gehaald met zijn overlijden. En dat is inderdaad een erge zaak als een familielid overlijdt, maar ieder gezin maakt dat mee hoor, en zelfs mensen die nog jonger zijn dan Clijsters. En ik vind dat zijzelf dat nog redelijk een familieaangelegenheid houd, maar de pers maakt er natuurlijk een heel verhaal van. En als je weet dat de punten gegeven worden door de pers (Belgische Beroepsbond van Sportjournalisten), wel we kennen het resultaat, Clijsters krijgt de trofee.
Trouwens, ik begin me serieus op te winden over het feit dat de pers doen alsof Clijsters de beste tennisster is van de wereld, alsof zij het is die België op gebied van tennis zo hoog heeft gebracht en alsof zij de enige Belgische speler is die Grand Slam Toernooien won. Het lijkt wel alsof Clijsters voor de pers een godin is. Sorry jongens, maar zij is niet de enige en zal dat nooit worden! En een godin? Voor jullie misschien wel, want ze zorgt ervoor dat je het krantje gevuld krijgt hé!
Ik vraag me eigenlijk af of de sportjournalisten minder punten gaven aan Yanina Wickmayer omdat zij met die 'whereabouts' problemen had en een schorsing kreeg? Hoeveel journalisten vonden dat zij deze trofee niet aan een atleet konden geven die problemen had met de 'whereabouts' en dus onrechtstreeks met doping? Ik vraag het me echt af. En dan wetende dat er helemaal geen doping aan te pas kwam en dat de schorsing overdreven en onterecht was aangezien dat het ging om drie keer het niet invullen van deze 'whereabouts'.

Als je punten geeft op het gebied van sensatie en 'medelijden' dan hadden ze zelfs de trofee aan Wickmayer moeten geven, want heeft zij niet als jong meisje haar moeder verloren, is zij niet onterecht geschorst geweest (schorsing is toch opgeheven en ze mag terug tennissen)? Wat heeft zij voor een ellende doorgemoeten de laatste maanden. En sensatie? Wat een sensatie was er niet over Yanina Wickmayer op de US-Open? Hoeveel pers liep er niet achter haar aan en berichte over haar? Dus als je kijkt naar die punten, zelfs dan vind ik het onterecht dat Clijsters meer punten kreeg.
Kijk je naar het sportieve dan moet je maar eens kijken naar de resultaten van Yanina in 2009. Op de play-offs voor Wereldgroep 2 van de Fed Cup wint ze beide enkelduels tegen Canada en het beslissende dubbelspel aan de zijde van Kirsten Flipkens, daardoor kan België in 2010 in Wereldgroep 2 spelen. Daarna won ze het WTA-toernooi van Estoril, ze speelt onder andere de finale op het ITF-toernooi van Saint-Gaudens. Op het WTA-toernooi van Rosmalen bereikt Wickmayer de finale in het enkelspel en het dubbelspel. Er zijn in 2009 heel wat wedstrijden geweest die enorm lang duurden en die ze nipt verloor. Dan haalt ze een prachtig resultaat op de US-Open, ze haalt daar de halve finale. Ze won het WTA-toernooi van Linz. Op het einde van het seizoen staat ze 16e op de WTA-ranglijst, eind 2008 stond ze 69e. Dus over een prachtprestatie gesproken!
En dan Eline Berings, bij de Vlaamse Kampioenschappen snelde ze op de 60 meter horden in de finale naar een tijd van 8"09, slechts vier honderdste seconde boven haar eigen nationale record. En zo heeft ze een ticket voor de Europese indoorkampioenschappen in Turijn. Op de Belgische Indoorkampioenschappen loopt ze 7"99 en dus voor het eerst onder de 8-seconden-grens. Op de Meeting of World Record Holders loopt ze zelfs 7"97 en komt hierdoor tweede te staan op de Europese Ranglijst die aangevoerd word door Josephine Onyia met 7"95. In de finale op de Europese Indoorkampioenschappen in Turijn won ze met 7"92, weeral een nieuw Belgisch Record en een gouden medaille. Outdoor won ze bij de Belgische Kampioenschappen op de 100 meter horden met 12"97. Op het WK in Berlijn verbreekt ze het Belgische record met 3" en zet deze op 12"94. Dus ook een prachtseizoen.
En dan het aantal punten dat ze gaven aan Clijsters, over overschatten gesproken, ze kreeg 836 punten. Wickmayer werd tweede met maar 594 punten en Berings kreeg er 487 en werd zo derde.
Als laatste werd de trofee gegeven voor sportman van het jaar 2009. En deze ging naar Philippe Gilbert, wielrenner die dit jaar een prachtig seizoen reed en deze trofee verdiende.
Gilbert behaalde 856 punten, Niels Albert (veldrijden) werd tweede met 377 punten en Didier Mbenga (basketbal) werd derde met 377 punten. En hier kan het verschil van punten wel, want wat Philippe Gilbert dit seizoen liet zien was wel fenomenaal. Al had ik wel veel meer punten verwacht voor Thomas Vermaelen!



NOTA: Dit weekend zijn de wedstrijden in de Jupiler League op zondag afgelast. Het ging om de wedstrijd tussen RSC Anderlecht en Club Brugge en de wedstrijd tussen Charleroi en Standard. Vrijdag werd de wedstrijd tussen KV Mechelen en Germinal Beerschot al afgelast. De velden waren onbespeelbaar? Nee, dit was niet de enige reden, het was onmogelijk om tot de stadions te geraken ook.
Nu, laten we eens allemaal even logisch nadenken. Men beroept zich op het feit dat de velden volgend jaar allemaal verwarmd moeten zijn en dat zo voetballen in plaats van een winterstop mogelijk is. Ik stel me dan de vraag, gaan die verwarmde velden er ook voor zorgen dat de wegen in heel België sneeuwvrij en bereidbaar zijn? Ah ja, want stel dat het veld bespeelbaar is, maar dat het onmogelijk is om de weg op te gaan of veel te gevaarlijk, dan moet je de match nog steeds afgelasten, want anders kan de tegenploeg toch niet opdagen of zij moeten ontzettende risico's gaan nemen.
Dus het is wel duidelijk dat men een enorme fout heeft gemaakt bij de voetbalbond met hun nieuwe systeem. De winterstop verdwijnt en er word gevoetbald nu, daar hebben zij voor gezorgd. Maar verwarmde velden willen niet zeggen dat de ploegen ter plaatse geraken en bijgevolg ga je veel kans hebben dat er tijdens de winterstop een hoop matchen afgelast worden en wanneer ga je die inhalen?
Neem nu gewoon Anderlecht, Brugge en Standard. Deze drie ploegen spelen na nieuwjaar nog Europees, waar we fier op moeten zijn. En nu zitten zij al met één in te halen match, en wat gaat volgend weekend en het weekend erop gebeuren? Dat hangt van het weer af. Hoe moeten zij die matchen gaan inhalen? De kalender van de Jupiler League zit nu al vol, en daar komen de Europese matchen van deze drie ploegen nog bij. Zoek maar eens een gaatje.
Nee echt, hier is de voetbalbond in de fout gegaan met hun beoordeling. En verwarmde velden lossen het probleem niet op, want de weg moet bereidbaar zijn, toch tenminste zo bereidbaar dat het de bezoekende spelers en supporters niet in gevaar brengt!
Ik ben echt benieuwd hoe ze dit gaan oplossen. Men heeft het al over de vriendschappelijke match van de Rode Duivels. Wat wil men doen, tegen Dick Advocaat zeggen dat hij de spelers van de ploegen die een inhaalmatch hebben niet mag oproepen? Of de match afgelasten? Wat denken ze daar bij de bond? Dat de Belgische ploeg zo goed is en sterk is en goed ineen steekt dat ze deze match wel kunnen missen? Of dat de Belgische ploeg zo goed op elkaar ingespeeld is dat ze die match niet nodig hebben?
Ik stel me serieus de vraag hoe het mogelijk is dat de mensen die aan de top staan (regering, Belgische voetbalbond en nog heel wat anderen) tegenwoordig er telkens in slagen om alles naar de knoppen te helpen. Weten die niet beter? Zijn ze niet slimmer? Of doen ze maar op zonder na te denken? In ieder geval maken ze er iedere keer opnieuw een chaos van!



---
Yesterday the trophies for sportsman, sportswoman & sport-team of the year are handed out. Actually I find that there is one trophy missing! And that is that of the handicapped athlete of the year.
Luc Van Lierde (triathlon) was honoured for his career with the Lifetime Achievement Award. Luc Van Lierde won the Ironman of Hawaï two times ('96 and '99). This trophy is handed out at athletes that end their career. Also Kim Clijsters got this trophy before when she ended her career as tennis player. But she restarted her career. Somewhere I find that she should give her trophy back. But that is my opinion. It is usual a fact that athletes get this trophy as they STOP with sport and if they had a beautiful career. But if you restart that career then this trophy was inappropriate!
They started with the trophy for sport-team of the year. This trophy was handed out at the 4x400 meters men (athletics). The national women team –18 years (volleyball) was second and the national men team in hockey was third.
The 4x400 meters relay-race team consists of Kevin Borlée, Nils Duerinck, Antoine Gillet and Cédric Van Branteghem. Normally both Borlée brothers are participating, but Jonathan ad a stress fracture (hope this is the good translation). The 4x400 team deserved this trophy and I guess we are going to enjoy some beautiful things with that team.
The trophy for promise of the year was handed out at Romelu Lukaku, the forward of RSC Anderlecht. And he deserved this trophy! Bertrand Baguette (auto racing and probably the new Belgian formula-one pilot) became second and Anne Zagré (athletics and replacement of Kim Gevaert in the women relay-race team) became third.
After that it was time for the trophy of sportswoman of the year. This was handed out at Kim Clijsters. 2009 was the year of her comeback and she won the US Open and for the rest … ??? Is there a rest? So I don't agree with the assigning of this trophy. It is beautiful what she achieved. Making a comeback and winning the US Open then, I admit that. I also was happy that a Belgian player won the US Open. And if Clijsters next season plays a beautiful season and wins at least one Grand Slam Tournament, well then she deserves the trophy of sportswoman of the year 2010, but this season? No, I don't agree with that.
According to me it isn't about handing the trophy out because of a performance during the YEAR, but the handing out because the whole show about the fact that a mom won the US Open and this means sensation and is good for the press. And also the press always involves her dad, Lei Clijsters, with his decease. And that is an awful thing for a family if a family member passes away, but every human witness this, every family comes in contact with deceases of family members. And even people who are younger than Clijsters witness this. I find that she keeps this matter reasonably in the family but the press makes a whole story from it. And if you know that the points are given by the press (sport-journalists) well we know the result, Clijsters got the trophy.
Besides, I'm really getting agitated by the fact that the press act like Clijsters is the best tennis player of the world, as if she is the one that made Belgium this known in tennis, as if she is the only Belgian tennis player, as if she is the only Belgian player that won a Grand Slam Tournament. They act like she's a goddess. Sorry press, but she isn't the only one and never will be! And a goddess? Maybe for the press, cause she makes sure that you can put something in the papers!
I ask myself if the sport-journalists gave fewer points at Yanina Wickmayer because she had problems with the 'whereabouts' and she got a suspension? How many journalists found that they couldn't give this trophy at an athlete that had problems with the 'whereabouts' and thus indirect was named together with doping? I really ask myself this question! And then knowing that there was totally no doping-problem and that the suspension was exaggerated and undeserved and it was all about just three times not filling in the 'whereabouts'.
If one give points for the sensation and 'pity' one had even then one has to give the trophy to Yanina Wickmayer, cause she lost her mother as a young girl, and she got a undeserved suspension (suspension is lifted and she may play tennis again)! She went through a lot of misery the last months. And sensation? Wasn't there a lot of sensation over Yanina Wickmayer on the US Open? How much press was chasing her and wanted to report about her? So if one looks at those points, even then they had Clijsters couldn't have more points than Wickmayer.
If one looks at the performance concerning sport one has to look at the performances of Yanina in 2009. At the play-offs of the World Group 2 of the Fed Cups she wins both single matches against Canada and the deciding double match with Kirsten Flipkens. Thanks to that performance Belgium can play in World Group 2 in 2010. After that she won the WTA-tournament of Estoril, she plays the finals on the ITF-tournament of Saint-Gaudens. On the WTA-tournament of Rosmalen she reaches the finals in singles and doubles. There are a lot of matches in 2009 that took tremendously long and she was very close to win those but didn't. Then she obtains a beautiful result at the US Open, she reaches the semi-finals. She won the WTA-tournament of Linz. At the end of the season she ends 16th on the WTA-ranking, at the end of 2008 she was 69th. So isn't this a good performance?
And then Eline Berings, at the Flemish Championships she rushed in the finals of the 60-meters hurdles to a time of 8"09, only 4 hundredths of a second above her own national record. And with that performance she got a ticket for the European indoor championships in Turijn. On the Belgian Indoor Championships she runs 7"99 and was the first in Belgium to run faster than 8 seconds. On the Meeting of World Record Holders she even runs 7"97 and she comes in the ranking on a second place (European ranking). First is Josephine Onyia with 7"95. At the finals of the European Indoor Championships in Turijn she won the finals with 7"92, once again a new Belgian Record and a golden medal. Outdoor she won at the Belgian Championships on the 100-meter hurdles with 12"97. On the World Championships in Berlin she beats the Belgian Record with 3" and it's now standing at 12"94. So also a very good season!
And at last, the number of points that Clijsters got, speaking about overestimating! She got 836 points, Wickmayer became second with 594 points and Berings third with 487 points.
Last was the handing out of the trophy for the sportsman of the year 2009. This was handed out at Philippe Gilbert (cyclist) who had a beautiful season and he deserved the trophy. Gilbert obtained 856 points, Niels Albert (cyclo-cross) was second with 377 points and Didier Mbenga (basketball) was third with 377 points. And here the difference of points was logical because Gilbert his season was phenomenally. But I have to say, I expected more points for Thomas Vermaelen!



NOTE: This weekend there are some matches in the Jupiler League were postponed. These were the matches of RSC Anderlecht against Club Bruges and of Standard against Charleroi. Friday the match between KV Mechelen and Germinal Beerschot was postponed. The fields were not playable? No, this wasn't the only reason, it was also impossible to get to the stadiums.
Now let's think logical. One refers to the fact that the field next year should be heated and that then it would be possible to play on the fields at Christmas time. I have a question, are those heated fields making sure that the roads in Belgium are snow-free and that's possible to drive on those roads without danger? A logical question, cause when the fields are playable and if it's impossible to get to the stadiums without danger one has to postpone the match again. Cause it would be impossible for the opponent to arrive at the stadium or they have to take risks.
So it's clear that one made an enormous error in judgment at the Belgian Football Association with their new system. Now the teams have to play football at Christmas time thanks to the Belgian Football Association in Belgium. But heated fields don't mean that the teams and supporters can get at the stadiums and consequently one will have a lot of matches that are going to be postponed and when are they going to catch up those?
Let's talk about Anderlecht, Bruges and Standard. Those three teams still play European football (Europe League) this season after New Year. And we have to be proud on that. And now they have already one match to catch up, and what's going to happen next weekend and the weekend after that? It depends on the weather. How are they going to catch up that match? The calendar of the Jupiler League is already full and besides those teams have to play European matches too. Try to find a date.
No really, the Belgian Football Association made a big mistake here. And heated fields aren't going to solve the problem cause one should be able to drive on the roads, at least it should be a little save to drive on the roads. Cause it isn't answerable to bring the players and supporters in danger!
I'm really curious how they are going to solve this. One is already talking about the match of the Red Devils. What do they want to do? Saying at Dick Advocaat that he is forbidden to count on the players that have to play a deferred match? Cancel the match of the Red Devils? What are they thinking at the Belgian Football Association? That the Belgian national team is that good and that they are a team already and that it isn't a problem to play one friendly less? Or that the Belgian players of the Red Devils are playing this good together that they don't need this friendly match?
I'm wondering how it's possible that people that stand at the top (government, Belgian Football Association and a lot of others) are messing up everything each time these days. Aren't they cleverer than that? Do they do everything without thinking? Anyway every time again they succeed in making chaos out of everything!

Categorie:sport (sports)
Tags:België Belgium sportman sportvrouw sportploeg belofte sportsman sportswoman sport-team promise 2009 Luc Van Lierde Borlée Van Branteghem Duerinck Gillet Lukaku RSCA Clijsters Yanina Wickmayer Eline Berings Philippe Gilbert afgelasten postpone winterstop

18-12-2009
LOTING Champions League - Europa League (Draw Champions League - Europe League)
Champions League


| | | |
| --- | --- | --- |
| VFB Stuttgart (Dui - Ger) | - | FC Barcelona (Spa) |
| Olympiakos FC (Gri - Gre) | - | FC Girondins de Bordeaux (Fra) |
| FC Inter. Milan (Ita) | - | Chelsea FC (Eng) |
| FC Bayern München (Dui - Ger) | - | ACF Fiorentina (Ita) |
| PFC CSKA Moskou (Rus) | - | Sevilla FC (Spa) |
| Olympique Lyon (Fra) | - | Real Madrid CF (Spa) |
| FC Porto (Por) | - | Arsenal FC (Eng) |
| AC Milan (Ita) | - | Manchester United FC (Eng) |
Europa League (Europe League)


| | | | |
| --- | --- | --- | --- |
| 1 | FC Rubin Kazan (Rus) | - | Hapoel Tel-Aviv FC (Isr) |
| 2 | Athletic Club de Bilbao (Spa) | - | RSC Anderlecht (Bel) |
| 3 | FC Kopenhagen (Den) | - | Olympique Marseille (Fra) |
| 4 | Panathinaikos FC (Gri - Gre) | - | AS Roma (Ita) |
| 5 | Athletico Madrid (Spa) | - | Galatasaray AS (Turk) |
| 6 | AFC Ajax (Ned - Neth) | - | Juventus (Ita) |
| 7 | Club Brugge (Bel) | - | Valencia CF (Spa) |
| 8 | Fullham FC (Eng) | - | Shakhtar Donetsk (Oek - Ukr) |
| 9 | Liverpool FC (Eng) | - | AFC Urinea Urziceni (Roe - Rou) |
| 10 | Hamburger SV (Dui - Ger) | - | PSV Eindhoven (Ned - Neth) |
| 11 | Villarreal CF (Spa) | - | VFK Wolfsburg (Dui - Ger) |
| 12 | Standard Liège (Bel) | - | FC Salzburg (Oos - Aut) |
| 13 | FC Twente (Ned - Neth) | - | Werder Bremen (Dui - Ger) |
| 14 | LOSC Lille (Fra) | - | Fenerbahce SK (Turk) |
| 15 | Everton (Eng) | - | Sporting Club Lisabon (Por) |
| 16 | Hertha BSC Berlijn (Dui - Ger) | - | SL Benfica (Por) |

next round:


| | | |
| --- | --- | --- |
| 10 (Hamburg - PSV) | - | 2 (A. Bilbao - RSCA) |
| 1 | - | 11 |
| 5 | - | 15 |
| 16 | - | 3 |
| 4 (Panathinaikos - AS Roma) | - | 12 (Standard - Salzburg) |
| 14 | - | 9 |
| 6 | - | 8 |
| 7 (Brugge - Valencia) | - | 13 (Twente - Bremen) |

Categorie:sport (sports)
Tags:Champions League Europa Europe League Uefa Draw Loting RSCA Anderlecht Club Bruges Brugge Standard PSV Juventus Liverpool Twente Fenerbahce Everton Berlijn Roma Fullham Ajax Barcelona Inter Bayern Lyon Milan Chelsea Fiorentina Real Arsenal Manchester

Weet iemand waar Ajax is? … Does anyone knows where Ajax is? …
… ik heb ze gisteren in ieder geval niet zien voetballen tegen Anderlecht. Wat was dat allemaal daar? Nu, ik vind dat niet erg natuurlijk, ik ben Anderlecht supporter en ben blij dat we gewonnen hebben en dat we doorgaan naar de volgende ronde.
Ik vond nochtans dat Ajax goed aan de wedstrijd begon, voor Pantelic kon een paar keer goed dreigen. Anderlecht had het zelfs niet zo makkelijk. Tot in de 12e minuut Anderlecht een vrije trap krijgt. Boussoufa neemt deze en legt de bal perfect daar waar Lukaku prachtig kan binnen koppen. Anderlecht eigenlijk een beetje onverwacht 0-1 voor.
Anderlecht kreeg duidelijk meer vertrouwen dankzij deze goal. In de 21e minuut maakt Oleguer van Ajax een uitverdedigingsfout en speelt de bal in de voeten van Biglia. Deze krijgt de bal bij Legear, die op zijn beurt een perfecte voorzet geeft en Lukaku kopt de 0-2 binnen. Anderlecht op rozen.
Vanaf dan loopt het helemaal niet meer bij Ajax. Ze zijn opvallend onoplettend, of hebben ze een offday of zijn ze van slag door deze 0-2 achterstand? Ik weet het niet, maar dit lijkt me helemaal Ajax niet.
De scheidsrechter vond ik ook helemaal niet goed fluiten. Hij floot vooral in het voordeel van de verdedigers en in het nadeel van de aanvallers, tenzij hij niet anders kon. En het is wel zo dat aanvallers diegene zijn die zich het meest 'laten vallen', maar verdedigers kunnen daar ook wat van hoor. Mij viel dit gewoon op dat de verdedigers in deze match enorm beschermd werden.
Anderlecht is baas en in de 40e minuut schiet Boussoufa van op links van ver op de goal, spijtig genoeg valt de bal op de deklat. Was het een shot of pas? Anders was het een prachtgoal geweest en die had ik Boussoufa op Ajax zeker gegund. Van Damme probeert de bal nog met een halve omhaal binnen te trappen maar de bal gaat naast.
In de 42e minuut een voorzet van Boussoufa, geklungel van de Ajax verdediging en de doelman doet mee en Legear kan scoren. 0-3 bij de rust, wat een droom!
Ik had de match tussen Timisoara en Zagreb op de pc meelopen zodat ik deze match ook in het oog kon houden, want dit was wel belangrijk voor Anderlecht, moesten ze geen punt halen. Want Anderlecht was nog niet zeker van de volgende ronde voor de wedstrijd begon. Anderlecht had 8 punten, Zagreb had er 6, dus als Anderlecht niet won of gelijk speelde kon Zagreb mits winst over Anderlecht gaan. Bij de rust was de stand daar nog steeds 0-0. Dus het zag er super uit voor Anderlecht.
In de tweede helft was de spanning volledig weg, Anderlecht had alles onder controle en alles verliep goed. Het wordt zelfs nog beter als Timisoara voor komt in Zagreb.
In de 77e minuut kan Emanuelson nog 1-3 maken, maar voor de rest was het een saaie tweede helft, de match was gespeeld. Toch, Rommedahl schiet in de toegevoegde tijd de 2-3 nog op de paal. Het blijft dus 1-3 en Anderlecht is daarmee groepswinnaar in zijn reeks. Ajax die voor de match al zeker was van de volgende ronde wordt tweede. Timisoara won verrassend op het veld van Zagreb en eindigt laatste met 5 punten, Zagreb blijft derde met 6 punten. Voor beiden was dit de laatste match in Europa dit seizoen.
RSC Anderlecht, Club Brugge en Standaard Luik gaan dus door naar de laatste 16 in de Europa League, dit is 18 jaar geleden dat drie Belgische ploegen dit tegelijk deden en daar mogen we toch fier op zijn. Vandaag om 13 uur is de loting. Ik ben echt benieuwd, maar er zitten toch heel wat ploegen met klasse bij de laatste 16 dus het zal sowieso niet makkelijk worden.
Dit was tevens de eerste Belgische zege ooit in Amsterdam. Anderlecht heeft het super gedaan en hun fout tegen Zagreb dubbel en dik goed gemaakt. Als ze nu zondag tegen Club Brugge hetzelfde kunnen doen als gisteren, dan is het een prachtige week (bijna perfect) geweest op het gebied van voetbal voor mij.


---
… I didn't see them play football yesterday against Anderlecht. What was that? Now, I find the result perfect of course, I am a fan of Anderlecht and I am very glad that we won and that we go through to the next round.
Nonetheless I found that Ajax started good at the match, Pantelic even could be dangerous some times. Anderlecht was having difficulties the first minutes of the match because of the pressure of Ajax. Until Anderlecht gets a free-kick in the 12th minute. Boussoufa takes the free-kick and lays the ball perfectly in the neighbourhood of Lukaku and he heads the ball beautifully in the goal. Anderlecht leads with 0-1, a little unexpected.
Anderlecht was playing better from that moment and they had some more trust after the goal. In the 21st minute Oleguer plays the ball away very badly, he actually plays the ball in the feet of Biglia. He passes the ball to Legear and he on its turn perfectly assists the ball and Lukaku heads in the 0-2. Anderlecht is in clover.
From then on Ajax is really gone. They are notable unconcentrated, or maybe they have an offday or they were blown away by the 0-2? I don't know but this wasn't Ajax.
The referee was really not good. He whistled especially in the advantage of the defenders and in the disadvantage of the attackers, unless he could not otherwise. And it is a fact that attackers are good in 'letting themselves fall' and 'diving' but defenders are good in it too. I just noticed that the referee tremendously protected the defenders.
Anderlecht is boss on the field and in the 40th minute Boussoufa is running on the left-field and shoots the ball from far and the ball falls on the crossbar. Was it a shot or a pass? If the ball fell in the goal it would have been a magnificent goal and I say that he is welcome to it on Ajax. Van Damme tries to shoot the ball in the goal with an overhead kick but he misses.
In the 42nd minute Boussoufa assists the ball. Ajax was messing around and the goalie of Ajax, Stekelenburg, was participating in it and that's why Legear can score. 0-3 at half time, what a dream!
I also was following the match between Zagreb and Timisoara on the computer because I wanted to know the score there. This was important for Anderlecht if they didn't won a point in Ajax. Before the matches started it wasn't certain that Anderlecht would go through to the next round. Anderlecht had 8 points and Zagreb 6 so if Anderlecht didn't win or draw and Zagreb won his match than Zagreb would go through. At half time the score there was 0-0. So everything looked great for Anderlecht.
In the second half there was no tension at all, Anderlecht was controlling the match very good. It even looks better for Anderlecht when Timisoara scores 0-1 in Zagreb.
In the 77th minute Emanuelson makes 1-3 but for the rest it was a very dull second half, the match was played, the winner was known. In the added time Rommedahl shoots the 2-3 on the post. At the end the score is 1-3 and Anderlecht is winner of his group and goes through to the next round. Ajax was already certain of the next round and they end second in the group, they have equal points as Anderlecht. Timisoara won against Zagreb and this was a real surprise. They end last with 5 points and Zagreb ends 3rd with 6 points. For both teams it was the last match in Europe this season.
RSC Anderlecht, Club Bruges and Standard Liege are going through to the last 16 in the Europe League. This was 18 years ago that three Belgian teams reached this together, so we can be proud of that. Today at 13 o'clock is the drawing of the 1/16th finales, but there are some great teams in the last 16 so it never will be easy.
This also was the first Belgian victory in Amsterdam ever. Anderlecht did a super good job and they certainly made up their 'mistake' against Zagreb. If they can do the same thing Sunday against Club Bruges then this was one very beautiful (almost perfect) week for me concerning football.

Categorie:sport (sports)
Tags:RSCA Anderlecht Ajax Dynamo Zagreb Timisoara Europa League Europe Romelu Lukaku Mbark Boussoufa Ariël Jacobs 1/16e finales 1/16th finales

17-12-2009
Club Brugge – Toulouse (Club Bruges – Toulouse)
Gisteravond was het erop of eronder voor Brugge. In de poulefase van de Europa League moesten ze tegen Toulouse spelen. In de stand is Shakhtar Donetsk eerste en al zeker voor de volgende ronde. Partizan Belgrado is laatste en al zeker uitgeschakeld. Club Brugge en Toulouse staan daar tussen en hebben beide nog kans om door te gaan, Brugge heeft voor de wedstrijd 1 puntje voorsprong op Toulouse. Brugge heeft dus twee kleine voordelen op Toulouse, ze spelen thuis en staan voor. Maar feit blijft dat deze match een rechtstreekse uitschakeling is.
Voor de match wist ik al dat het geen mooi voetbal zou worden. Ten eerste was er de situatie van de rechtstreekse uitschakeling, ten tweede was er het veld dat er door de koude niet zo goed bij lag.
Club Brugge begint goed aan de match in de eerste 5 minuten. Maar dan neemt Toulouse toch over.
In de 10e minuut neemt Machado een vrije trap maar Stijnen, de doelman van Brugge, maakt een goede redding.
In de 16e minuut was er een goede aanval van Toulouse en Machado kan op goal shotten maar weer was er de redding van Stijnen.
Er waren nog wel wat aanvallende fases, maar echt doelgevaar was er niet bij.
Bij de rust is de stand dus ook nog 0-0. Maar als ik kijk naar de eerste helft, dan vrees ik toch voor Brugge dat Toulouse deze match winnend gaat afsluiten. Tenzij Brugge zich in de tweede helft kan herpakken.
Zoals gevreesd is het een saaie match met slordig voetbal, maar dit heeft ook met de staat van het veld te maken natuurlijk. Dat het saai ging worden is logisch aangezien er voor beide ploegen veel van afhangt, maar spannend blijft het natuurlijk wel.
De tweede helft begint zoals de eerste helft, met goede druk van Club Brugge. Maar in tegenstelling tot de eerste duurt dit langer dan 5 minuten.
In de 53e minuut kan Vadis een vrije trap nemen. De doelman van Toulouse gaat onder de bal door en Alcaraz kan koppen maar de bal word van de doellijn weggehaald.
In de 56e minuut kan Kouemaha shotten, maar Valverde, de doelman van Toulouse red goed.
Rond de 70e minuut krijg ik de indruk dat Toulouse terug in de match begint te komen, maar dit duurt helemaal niet lang, Brugge blijft de baas. Doch ook Brugge scoort niet en zo is er nog altijd het risico dat Toulouse in de laatste minuut scoort en zo Brugge uitschakelt.
Vanaf de 85e minuut begint Toulouse toch de drukken en ze krijgen zelfs nog enkele kansen maar werken niet af.
In de 67e minuut is Ronald Vargas ingevallen voor Dirar (Dirar speelde echt niet goed vind ik). En wat hij allemaal heeft laten zien vanaf het moment dat hij inviel is bewonderenswaardig. Als hij fit was voor de match dan snap ik niet dat hij niet gestart was, zo'n goede speler. In de toegevoegde tijd kan hij langs rechts doorbreken, komt het strafschopgebied binnen en past de bal blindelings naar Perisic. En die kan prachtig afwerken. 1-0 voor Brugge en na Standaard is nu ook Brugge geplaatst voor de volgende ronde in de Europa League.
Vandaag moet Anderlecht nog tegen Ajax en in Ajax spelen en Anderlecht is nog niet zeker van de volgende ronde. Dus dat wordt heel spannend. Velen denken dat Ajax en Anderlecht het op een akkoordje gaan gooien en gelijk gaan spelen. Dan is Anderlecht zeker van de volgende ronden en Ajax zeker van groepswinst, wat voor Ajax een voordeel geeft bij de loting van morgen. Maar zelf weet ik niet goed of dat zal gebeuren, dat kan je pas merken tijdens de wedstrijd zelf.
Punt is dat als ook Anderlecht zich moest plaatsen voor de volgende wedstrijd dat we dan drie ploegen hebben die Europees overwinteren en dit is 18 jaar geleden dat drie Belgische ploegen dat deden. Als supporter van Anderlecht zal ik dus sowieso hopen op een positief resultaat, maar het zou ook voor België goed zijn.

---
Last night it was hit-or-miss for Bruges. In their group in the Europe League they had to play against Toulouse. In the group Shakhtar Donetsk is first and certain for the next round. Partizan Belgrade is last and is eliminated. Club Bruges and Toulouse are 2nd and 3rd and both could go through to the next round, Bruges has 1 point more than Toulouse. So Bruges has two small advantages, they play at home and are in front of Toulouse. But fact remains that this is a match with direct elimination.
Before the match started I already knew that we wouldn't see beautiful football. Firstly there is the chance of being eliminated if you lose and second there is the field that was not good at all because of the cold.
Club Bruges starts good at the match in the first 5 minutes. But then Toulouse starts to play good and they're putting the pressure up.
In the 10th minute Machado takes a free-kick and the keeper of Bruges, Stijn Stijnen, makes a good save.
In the 16th minute Toulouse attacked again and Machado could shoot on goal, but again there was Stijnen.
There were some other chances but there weren't real chances to score.
At half time it was 0-0. If I look back at the first half then I fear that Toulouse is going to win this match. Unless Bruges plays a different game in the second half. As I feared the match was deadening and both played a game without real risks, but this also was because of the bad field. That it was going to be deadening is logical because a lot depends on the match, but it stays captivating.
The second half starts just like the first, with good pressure of Club Bruges. But in contrast with the first half the pressure lasts longer than 5 minutes.
In the 53rd minute Vadis takes a free-kick. The goalie of Toulouse, Valverde, misses the ball and Alcaraz can head the ball but it's saved on the line.
In the 56th minute Kouemaha has a chance but Valverde makes a good save.
Around the 70th minute I got the impression that Toulouse was fighting itself back in the match but this didn't last very long, Bruges plays very well. But they don't score a goal and so there is still the risk that Toulouse scores a goal in the last minute and eliminates Bruges.
From the 85th minute Toulouse really put the pressure on and they even got a few chances but didn't score.
In the 67th minute Ronald Vargas substituted Dirar (I find Dirar wasn't playing good). And the things Vargas showed from the moment he entered the field is admirable. I don't understand that he didn't start this match, unless he was tired or injured of course. He is such a good player.
In the extra time in the second half he could go through on the right and enters the penalty area, then he passes the ball blindly to Perisic. And Perisic beautifully scores 1-0 for Bruges. After Standard was going through to the next round, also Bruges goes through in the Europe League.
Today Anderlecht has to play against Ajax and Ajax is the home-team. Anderlecht isn't placed yet for the next round, Ajax is. So that is going to be quite thrilling. Many think that Ajax and Anderlecht are going to agree to draw. So then Anderlecht is going through to the next round and Ajax is the winner of the group and has a profit at the drawing tomorrow. But I don't know if that's going to happen, I'll notice it during the match.
Fact is that if Anderlecht goes through to the next round in the Europe League that Belgium has 3 teams in the next round and this is 18 years ago that this happened.
As supporter of Anderlecht I'm hoping of a positive result but it would be good for Belgium (not only for Anderlecht) if three teams would go through to the next round.

Categorie:sport (sports)
Tags:Club Brugge Toulouse FC 1-0 Perisic Ronald Vargas Stijnen Partizan Belgrado Shakhtar Donetsk RSCA Anderlecht Ajax Europa League Club Bruges Europe League

15-12-2009
Belgische Rechtbank spreekt Yanina Wickmayer vrij - Belgian Court clears Yanina Wickmayer
Weet je nog dat Yanina en Xavier (Malisse) geschorst werden door het Vlaams Doping Tribunaal? Die ongehoorde, belachelijke, oneerlijke en onzinnige schorsing.
Beiden zijn in beroep gegaan via verschillende instanties. Een eerste uitspraak is ondertussen bekend. De voorzitter van de rechtbank van eerste aanleg vindt de straf ongeldig. De klacht van de tennissers is ontvankelijk en gegrond verklaard. Bedankt edelachtbare! De schorsing is nu dus uitgesteld, maar nog niet ongedaan gemaakt.
Ik vind het ook super dat de rechter niet gewacht heeft tot 7 januari (zoals eerst aangekondigd) met zijn uitspraak. Op deze manier is er meer kans voor Yanina om toch aan het eerste grandslamtoernooi deel te nemen. En het wijst nog maar eens aan dat het een duidelijke zaak is en dat de straf enorm overdreven is.
Natuurlijk is dit nog maar een eerste uitspraak van verschillende. Het is positief, maar enige voorzichtigheid mag er toch nog wezen, aangezien de andere instanties nog een uitspraak moeten doen.
Indien deze beslissing effectief wordt en Yanina terug mag gaan tennissen (mag zij feitelijk nu al door de uitspraak van de rechtbank van eerste aanleg maar het hangt af van de ITF – Internationale Tennis Federatie) dan moet zij hopen op een Wildcard voor het eerste grandslamtoernooi, want de inschrijvingen voor de Australian Open zijn intussen afgelopen. Er is wel al één toernooi dat haar graag ziet komen en nu al gezegd heeft dat als Yanina terug mag tennissen dat zij dan welkom is en een Wildcard krijgt. Dit is het toernooi van Auckland, en ik vind dat gewoonweg prachtig dat zij zo snel al iets van zich laten horen! En nu wachten op de uitspraak en de Australian Open. Ik persoonlijk vind dat de Australian Open niet anders kan dan Yanina een Wildcard geven door de beslissing van de Rechtbank van Eerste Aanleg.
Het Vlaams Doping Tribunaal (VDT) wacht voorlopig af en neemt gewoon akte van het feit dat de straf niet uitgevoerd kan worden. Volgens mij weten zij goed genoeg dat zij fout waren in hun beslissing om Yanina zolang te schorsen voor het niet invullen (3x) van de whereabouts. Ik vond het nadat de schorsing bekend werd en de negatieve reacties op de schorsing bleven komen opvallend dat het niet lang duurde voor het WADA (Wereld Anti Doping Agentschap) van zich liet horen. Plots kwamen zij af met het feit dat de schorsing voor Malisse en Wickmayer te mild was volgens hen?!? En zij overwegen om naar het TAS (sporttribunaal) te stappen. Ik had hier echt het gevoel en het vermoeden dat het VDT contact heeft genomen met het WADA om hen bij te springen, omdat zij al die negatieve reacties kregen op de schorsing die zij uitspraken. Natuurlijk is het ook zo dat als de schorsing van Wickmayer en Malisse teniet word gedaan, dat dan het hele systeem van de whereabouts in gevaar komt, en dat zal er ook wel mee te maken hebben dat het WADA van zich liet horen.
Totnogtoe hebben zij nog niets van hen laten horen over de beslissing van de rechter van eerste aanleg.
Ook voor Sugar Jackson is dit hoopvol nieuws. Hij verschijnt in januari voor het Vlaams Doping Tribunaal, ook hij heeft drie inbreuken op de whereabouts. Sugar Jacksons management had de kamp voor de wereldtitel op 11 december 2009 al afgezegd omdat het een onverantwoord engagement was volgens hen. Dit omdat er een te grote onzekerheid is wegens de mogelijke procedure van het Vlaams Doping Tribunaal. Maar net als Malisse mistte hij één dopingcontrole (wat bij Yanina helemaal niet het geval was) en dus vind ik wel dat zij een zwaardere straf moeten krijgen dan Yanina, maar ik zeg niet dat die straf een schorsing moet zijn, daar ben ik helemaal niet mee akkoord, en al zeker geen heel jaar!
Binnenkort is er de uitreiking van Sportman en Sportvrouw van het Jaar. Bij de mannen vind ik dat het tussen drie groten gaat, Philippe Gilbert die een super seizoen in het wielrennen achter de rug heeft, Niels Albert de topper in het veldrijden en Thomas Vermaelen die het super doet bij Arsenal.
Bij de vrouwen is er maar één die de titel dient te krijgen vind ik, en dat is Yanina Wickmayer al ligt Eline Berings volgens mij niet ver achter. Maar ik zou de prijs van Sportvrouw van het Jaar aan Yanina Wickmayer geven, zij verdient dit na haar prachtseizoen!
---
Do you remember that Yanina and Xavier (Malisse) were suspended by the Flemish Doping Court? That outrageous, ridiculous, dishonest and Know you yet that Yanina and Xavier (Malisse) suspended became through the Flemish Doping Court? That outrageous, ridiculous and dishonest suspension.
Both have appealed to different authorities. A first injunction is known. The court of first instance admitted the complaint of the tennis-players (Wickmayer and Malisse) and declared the complaint legitimate. Thanks honour judge! I also find it fantastic that the judge didn't wait till January 7th (as first announced) with his injunction. Now there is a bigger chance that Yanina could play in the Australian Open. And it indicates again that the case of Wickmayer is very clear and that the suspension is exaggerated.
This is of course only the injunction of one authority of many. It's positive, but one still has to be cautious in celebrating this injunction since the other authorities still have to give judgment.
When this decision becomes effective and Yanina is cleared completely and Yanina is eligible to play tennis again (she's eligible already because of the injunction of the Belgian Court of first instance but it depends on the ITF – International Tennis Federation) she has to hope that she receives a Wildcard from the first Grand Slam Tournament, cause the entries are closed already. There is one tournament that offered her a Wildcard, that is the tournament of Auckland, and I find it fantastic that they reacted this fast! And now we have to wait on the judgment and on the Australian Open. I personally find that the Australian Open can't ignore the injunction and has to offer a Wildcard at Yanina Wickmayer.
The Flemish Doping Tribunal (FDT) is waiting with a reaction and takes note of the fact that the punishment can't be executed. I think they are aware of the fact that they were mistaken with their decision to suspend Yanina for one year (this long) because she forgot to fill in here whereabouts (3x). I found it conspicuous that after the FDT suspended the two tennis-players that it didn't take long before the WADA (World Anti Doping Agency) reacted. Suddenly they said that according to them the suspension wasn't long enough?!? And they considered appealing to the CAS (Court of Arbitration for Sport). I really had the feeling and suspected that the FDT contacted the WADA to ask for help because they got a lot of negative reactions on their suspension. But it is also a fact that if the suspensions of Wickmayer and Malisse are undone that the system of the whereabouts is in danger.
Until now they didn't react on the injunction of the Court of first instance.
For Sugar Jackson this also is hopeful news. He has to appear for the FDT in January, he also had problems with his whereabouts. The management of Sugar Jackson cancelled the camp for the world title (normally on December 11th 2009) because they would make an irresponsible engagement then. This because there is too much uncertainty because of the possible procedure of the FDT. But just like Xavier Malisse he missed one doping-control (this didn't happen with Yanina) and so I find that they should be punished more than Yanina, I don't say that this should be a suspension (I don't agree with suspending this long for not filling in the whereabouts a few times).
Soon there is the election of the Sportsman and Sportswoman of the Year in Belgium. Concerning the men I find that it goes between three great athletes, Philippe Gilbert who had a great season in cycling, Niels Albert the best in cyclo crossing and Thomas Vermaelen who does a great job at Arsenal. Concerning the women there is but one that deserves the title and that is Yanina Wickmayer. But it is a fact that Eline Berings was great this season too. But I would give the title of Sportswoman of the Year to Yanina Wickmayer, she earns this after her great season!

Categorie:sport (sports)
Tags:Yanina Wickmayer Vlaams Doping Tribunaal WADA Sportman Sportvrouw Jaar Philippe Gilbert Niels Albert Thomas Vermaelen Yanina Wickmayer Eline Berings rechtbank eerste aanleg A-Open Flemish Doping Tribunal Sportsman Sportswoman Year court first instance

10-12-2009
Sinan Bolat - AZ Alkmaar
Bolat zorgt ervoor dat Alkmaar maar 1 keer kan scoren, Bolat scoort in de toegevoegde tijd van de 2e helft de 1-1 en Standard overwintert Europees. En daarmee zou alles gezegd kunnen zijn.
Het was een avond van alles of niets voor Standard Luik. Ze mochten zeker niet verliezen tegen AZ Alkmaar en dan waren ze al zeker van de 3e plaats die uitzicht geeft op verder voetballen in de Europa League. Als Standard kon winnen en Arsenal won tegen Olympiakos, dan kon Standard zelfs nog verder in de Champions League. Maar zoals ik eerder al meldde hadden ze dit niet in eigen handen en was de kans miniem dat ze door konden naar de volgende ronde in de Champions League.
Ikzelf ben geen Standard-supporter, behalve als ze Europees spelen, zoals bij elke Belgische ploeg die Europees speelt. Behalve natuurlijk als twee Belgische ploegen tegen elkaar spelen.
Maar ik moet toegeven dat de aftelling in het stadion van Standard, voor de spelers uit de catacomben komen, één van de beste, meest krachtige en mooiste is in België, zelfs Europees zijn er een heel deel ploegen die daar niet aan kunnen tippen. De mooiste momenten blijven wel thuismatchen van Liverpool.
Ook de sfeer tijdens zulke matchen op Standard is magnifiek.
Ik was me weer aan het opwinden voor de aftrap gegeven werd. Je krijgt dan de opkomst van de spelers op televisie te zien, en dan gaan ze er uit voor reclame en begint men terug uit te zenden vanaf (soms zelfs net na) de aftrap. Daar krijg ik het echt van!
Beide ploegen leken er voor te willen gaan bij het begin van de match. In de 12e minuut neemt Nicaise een vrije trap, maar Romero (doelman AZ) redt uitstekend. In het eerste half uur had AZ Alkmaar het meeste balbezit, maar de gevaarlijkste counters kwamen van Standard, vooral dan met Jovanovic, waarvan we toch moeten toegeven dat het de ster is van de Belgische competitie. In de 28e minuut nam hij een vrije trap, maar de bal viel op de deklat.
Vanaf het halfuur begon AZ meer te aanvallen en Holman krijgt een schietkans door slecht uitverdedigen van Nicaise, maar Bolat redt goed. AZ kwam meer opzetten en in de 41e minuut breekt Pocognoli door op links, hij gooit de bal voor de goal en Lens maakt er 0-1 van.
De Camargo had zich nog niet laten zien in de eerste helft, enkele keren kopte hij de bal, maar daar bleef het dan ook bij, maar in de toegevoegde tijd doet hij nog een soort omhaal en de pal raakt de paal.
De ruststand is 0-1 al had Standard eigenlijk wel een gelijkspel verdiend als je de eerste helft gezien hebt.
Als de 2e helft nog geen drie minuten bezig is kan El Hamdaoui op goal schieten, maar Bolat redt met een goede save. In de 58e minuut krijgt diezelfde El Hamdaoui weer een goede kans, maar weer is daar Bolat die de 0-2 voorkomt.
Al snel in de tweede helft merk je dat Standard niet meer mee speelt, niets lukt nog, er is geen systeem meer en het leek wel of dat de spelers maar wat deden, maar niet wat ze moesten doen.
In de 67e minuut geeft De Camargo een goede voorzet voor de goal, maar Mbokani was te laat om de gelijkmaker te scoren. In de 69e minuut neemt Nicaise een vrije trap en Dalmat kan de bal op goal schieten, maar Romero redt. Het leek echt alsof Standard toch terug in de wedstrijd kwam. Maar al snel verdween dat gevoel. En met elke minuut die voorbij ging, leek het feit vaster te staan dat dit de laatste Europese wedstrijd was voor Standard dit seizoen.
Maar dan is er Bolat, die enkele serieus goede reddingen gedaan heeft in de 1e en nog meer in de 2e helft en zo ervoor zorgde dat het maar 0-1 bleef. Standard krijgt in de toegevoegde tijd van de 2e helft nog een vrije trap, dit zal de allerlaatste fase zijn van de wedstrijd. Daarom ook dat de doelman van Standard mee naar voren gaat. Nicaise neemt de vrije trap en daar is Bolat die de bal prachtig binnen kopt en de eindstand van de wedstrijd Standard Luik tegen AZ Alkmaar is 1-1. Door de goal van Bolat speelt Standard na nieuwjaar nog Europees in de Europa League.

Wat me wel enorm opviel was dat De Camargo nog steeds veel zijn ellebogen gebruikt bij het springen, iedere keer opnieuw zie je die ellebogen wijd gaan. Dit zie je wel bij meer spelers, maar bij De Camargo valt dat wel op.
Wat me ook opviel bij Standard is dat ze niet spelen als ploeg, maar teren op de individualiteit van de spelers. Iedere speler wil de actie maken en meestal past men pas als het te laat is met als gevolg dat het of een slechte pas is die volgt of dat ze de bal kwijt zijn voor ze kunnen passen. Vooral in de tweede helft gisteren viel dit op. En ik vrees dan ook dat Standard het dit seizoen heel moeilijk zal krijgen om mee te doen voor de titel. Of er zou heel wat moeten veranderen aan de instelling van de spelers. Of dit kan weet ik niet.
En een derde punt dat me opviel tijdens de match is dat Standard dezelfde 'ziekte' heeft als RSC Anderlecht tegenwoordig, namelijk de lange ballen naar voren.
Olympiakos won op eigen veld tegen Arsenal met 1-0. De eindstand in de groep is nu ook bekend, Arsenal is eerste met 13 punten, Olympiakos tweede met 10 punten en beiden gaan dus door in de Champions League. Standard is derde met 5 punten en AZ Alkmaar is laatste met 4 punten en speelt dit seizoen geen Europees meer.
Waar zijn nu al die kenners die zeiden dat Standard met zeven punten genoeg had om door te gaan in de Champions League? Stel gewoon dat ze gisteravond gewonnen hadden tegen AZ, dan hadden ze 7 punten. Was dit genoeg? Al voor de Champions League groepsfase begon waren ze bij Standard, bij de pers, bij de zogenaamde voetbalkenners aan het roepen dat Standard zich wel zouden plaatsen voor de volgende ronde, want als ze 7 punten haalden waren ze door naar die volgende ronde. En bijna iedere match voor de wedstrijd hoorde je nog opmerkingen als 'een punt halen', 'het belangrijkste is dat de tegenstander niet scoort', 'we zijn blij met een gelijkspel', 'als we maar niet verliezen', … Mensen, zo kom je nooit aan die 7 punten! Met allemaal gelijke spelen in de groepsfase eindig je op 6 punten! En daarenboven zijn 7 punten niet genoeg om zeker te zijn van de volgende ronde, dat zie je in de groep van Standard goed, want mits winst gisteravond had Standard 7 punten en waren ze dan geplaatst voor de volgende ronde? Niet dus!
Trouwens, laten we de eindstanden van de groepen er even bijnemen:
Juventus 8 punten 3e in groep A
Wolfsburg 7 punten 3e in groep B
Marseille 7 punten 3e in groep C
Liverpool 7 punten 3e in groep E
Unirea Urziceni 8 punten 3e in groep G
Het laagst aantal punten dat een 2e in de groepen haalde was 9 punten, dus met 8 of 7 punten kon je het wel vergeten!
Zoals hier zelfs duidelijk word is 8 punten niet eens een zekerheid voor de volgende ronde. Ik denk dat al die zogezegde voetbalkenners eens opnieuw naar school moeten om opnieuw te leren rekenen! En anders kunnen ze het best hun mond houden in het vervolg!

Het is gewoon een feit dat je in de groepsfase van de Champions League ofwel minstens drie keer moet winnen ofwel win je twee keer en haal je minstens drie gelijke spelen.
Vermits er voor de Belgische ploegen tegenwoordig zeker één sterke ploeg in de groep zit, kan je ervan uitgaan dat je in het slechtste geval die twee matchen tegen die sterke ploeg verliest. Dan zijn er vier matchen over, het is dus nog mogelijk om drie matchen te winnen, doch, vermits er géén zwakke ploegen meer zijn in de Champions League kan je er best vanuit gaan dat je maar twee matchen wint, neem bijvoorbeeld dat je zegt dat je de overige twee thuismatchen (dus de thuismatch tegen de sterke ploeg niet meegerekend) wint. Dan heb je al zes punten. De twee overige uitmatchen moet je telkens minstens een gelijkspel halen, maar je moet dus wel spelen om te winnen, want je hebt drie gewonnen matchen nodig om zeker te zijn! Speel je die twee uitmatchen toch telkens gelijk, dan heb je 8 punten in het eindklassement. Maar je moet natuurlijk elke match spelen om te winnen, zeker niet voor één punt spelen, want dan haal je in veel gevallen géén punten.
De kans dat je door gaat met 8 punten is niet héél groot, je hebt het zelf niet in eigen handen dan, maar er is wel een kans. Zeker gezien het feit dat je een beter onderling resultaat hebt met de twee andere ploegen (dus de sterke ploeg uit de reeks niet meegerekend). Dus bij gelijke punten sta jij boven hen. Dus voor de groepsfase begint kan je zeggen dat je ervan uit gaat dat je 8 punten haalt en dat er dan een kans is dat je door gaat, maar je moet feitelijk 9 punten halen om toch iets van zekerheid te hebben.
Als je het echt gaat uitrekenen, dan weet je dat er in iedere groep 36 punten zijn te verdelen. Dus zelfs met 9 punten heb je nog géén 100% zekerheid. Want het zou wel eens kunnen dat elke ploeg 9 punten heeft op het eind van de groepsfase. Mathematisch is het zelfs mogelijk dat je met 12 punten niet door gaat naar de volgende ronde, want er kunnen drie ploegen zijn die 12 punten hebben. Dus je hebt pas 100% zekerheid als je 13 punten haalt in de groepsfase. Want er kunnen géén drie ploegen 13 punten hebben. Als er twee ploegen 13 punten hebben dan heeft de derde ploeg (indien de vierde ploeg uit de reeks niets wint) dus 9 punten als ik me niet vergis. Dus waarom gaat men er vanuit dat je met 7 punten genoeg zou hebben om de volgende ronde te halen? Er is een kleine kans dat je met 7 punten door kan gaan naar de volgende ronde, maar dan moet je er al uit gaan dat één ploeg alles moet winnen. Hoe groot is die kans tegenwoordig nog?

---
The goalie of Standard Liège, Sinan Bolat, keeps Alkmaar from scoring two goals, Sinan Bolat scores in the extra time of the 2nd half the 1-1 and Standard keeps playing European football this season. And with that everything could be said.
It was an evening of all or nothing for Standard. They certainly might not lose against AZ Alkmaar and then they were already certain of the 3rd place in the group and with that 3rd place they could play after New Year in the Europe League. If Standard was able to win against AZ and Arsenal won against Olympiakos then Standard would play still Champions League after New Year. But as I reported already before they didn't had it in their own hands and the chance was small that they would go through to the next round in the Champions League.
I myself am not a supporter of Standard, except if they play European matches, but I support every Belgian team that plays in Europe. Except if two Belgian teams play each other in Europe.
But I must admit that the countdown in the stadium of Standard, before the players leave the catacombs, is one of the best, most powerful and most beautiful in Belgium, even in Europe there are a lot of teams that can't tip at that countdown. The most emotional countdown stays the one in Liverpool.
Also the atmosphere during top-matches is magnificent in Standard Liège.
It was already getting on my nerves before the kick-off. They show the images on television when the players are leaving the catacombs, then there is the Champions League hymn and the line-ups and then publicity. And the broadcast begins again at the kick-off (sometimes even after the kick-off). I find it irritating! I hate it!
In the beginning of the match it seemed like both teams were going for the win. In the 12th minute Nicaise took a free-kick but the goalkeeper, Romero, of AZ made an excellent save. In the first half Alkmaar had the most ball-possession but Standard was most dangerous in their counters, especially then Jovanovic. And we have to say it, Jovanovic is the star of the Belgian football competition. In the 28th minute he took a free-kick, but the ball landed on the crossbar.
After the 30th minute AZ began to attack more and Holman got the possibility to shoot thanks to Nicaise who cleared out the ball very bad but Bolat made a good save. AZ started even to attack more and in the 41st minute Pocognoli could break out on the left and he passes the ball in front of the goal and Lens made the 0-1.
I haven't seen De Camargo in the first half, but in the extra time he made some kind of overhead kick but the ball ended against the post. At half time the score was 0-1 for AZ but actually Standard earned a draw.
The second half was just started and El Hamdaoui got a good chance to score, but Bolat made again a good save. In the 58th minute the very same El Hamdaoui got again a good chance, but there again was Bolat to stop the ball and he prevented the 0-2. Prompt in the second half one notices that Standard doesn't play a good game anymore, nothing succeeds and there is no system no more and it seemed that the players of Standard just were doing something, but not what they had to do.
In the 67th minute De Camargo gave a good assist but Mbokani was too late to make the equalizer. In the 69th minute Nicaise took a free-kick and Dalmat could shoot at the goal, but Romero saves. It seemed that Standard was back in the game but that feeling didn't last long. And each minute that passes it seemed more and more that this would be the last match in Europe this season.
Only then there was Bolat who did some very good saves in the 1st and even more in the 2nd half and with those saves he kept AZ from scoring a second time. In the extra time of the 2nd half Standard got a free-kick and that would be the very last action of the match. That's why the goalkeeper of Standard goes up front. Nicaise takes the free-kick and there is Bolat and he heads the equalizer beautiful in the nets. The end score of the match Standard Liège against AZ Alkmaar is 1-1. Thanks to the goal of Bolat Standard plays in the European League after New Year.
There was something that struck me. De Camargo uses his elbows each time he jumps. Each time he works with his elbows. There are more players who do that, but it leaps out when De Camargo does it.
Something else I noticed was that Standard doesn't play as a team, but live on the individuality of the players. Every player wants to make the action and mostly they pass too late and the outcome is that it's a bad pass or they lose the ball before they were able to pass. Especially yesterday in the second half yesterday this was very recognizable. And I'm having the feeling that Standard won't compete the first place in the Belgian Jupiler League. Or there should chance a lot to the mentality of the players. If this is possible? I don't know.
And a third thing that I noticed was that Standard has the same 'illness' as RSC Anderlecht, namely the long balls up front.
Olympiakos won at home against Arsenal with 1-0. The final standings are known now. Arsenal is first with 13 points, Olympiakos second with 10 points and both go through to the next round in the Champions League. Standard is 3rd with 5 points and AZ Alkmaar is last with 4 points and doesn't play any European matches anymore this season.
Where are those that said that Standard would go through to the next round if they had 7 points at the end of the group stage? Just pretend they won yesterday against AZ, and then they had 7 points. Was this enough to go through? Before the group stage began there were people at Standard, the press and the so-called football-experts saying that Standard would go through to the next round if they got 7 points in total. And before the start of each match you could hear remarks as 'getting one point', 'most important is that the opponent doesn't score', 'we are glad with a draw', 'as long as we don't lose', … People, you'll never get 7 points with that mentality! If you draw all matches in the group stage, you only have 6 points! And moreover 7 points isn't enough to be certain of the next round, you see this in the group of Standard, provided that Standard won the match they had 7 points and were they placed for the next round then? Not!
Besides, let us take the final standings of the groups:
Juventus 8 points 3rd in group A
Wolfsburg 7 points 3rd in group B
Marseille 7 points 3rd in group C
Liverpool 7 points 3rd in group E
Unirea Urziceni 8 points 3rd in group G
The lowest total points that a second in the groups got was 9 points, so 7 and even 8 points weren't enough to go through!
As you can see not even 8 points was enough to be certain of the next round. I think all those so-called connoisseurs should go back to school and learn to calculate! And otherwise they should be silent in the future!
It's just a fact that in the group stage of the Champions League you either have to win three matches or else have to win two matches and three draws.
Since for the Belgian teams nowadays there always is one very strong team in the group one can assume that you lose both matches against that strong team. Then there are left 4 matches so it's still possible to win three of them. But because there aren't any weak teams anymore in the Champions League one can assume that you can win two of those 4 matches. Let's say that the team wins the two matches at home (so not counting the match at home against the strong team). Then one has already 6 points. The two remaining matches (away) you should draw, but one has to play to win of course cause one needs to win three matches to be certain! If one draws both matches one has 8 points at the end. But like I said, you have to play all matches with the mentality to win, one thing one shouldn't do is playing for one point cause most of the times one wins 0 points then.
The chances of going through to the next round with 8 points isn't large, most of the times one hasn't it in their own hands then, but there is a chance. Certainly with the fact that one has a better mutual result against both other teams (so again not counting the strong team). So if one of the two teams ends up with the same points as you then you'll end above that team. So before the group stage starts one can say that one needs 8 points to have a chance to go through to the next round, but in fact you really need 9 points to have some certainty.
If one really wants to calculate, you know that in every group there are 36 points to be divided. So actually with 9 points you aren't 100% certain that one goes through. Because it's possible that each team ends up with 9 points at the end of the group stage. Mathematically it's even possible that there are three teams with 12 points and that you aren't going through (because the mutual result). So you have 100% certainty if you have 13 points in the group stage. Because it is impossible that three teams have 13 points or more. If two teams have 13 points the 3rd team has 9 (if I'm not mistaken) points (if the 4th team doesn't get any points). So I don't understand how one even thinks about going through to the next round with 7 points (before the group stage starts)? There is a small chance that you go through to the next round with 7 points, but then one team has to win almost all the matches. What is the chance of that happening nowadays?
Bijlagen:
http://www.youtube.com/watch?v=eRTEh1pQVfY
http://www.youtube.com/watch?v=ohbGCJnDUQc


Categorie:sport (sports)
Tags:Standard Luik Liege AZ Alkmaar Arsenal Olympiakos Sinan Bolat kopt winnende goal Champions League Europa League 7 punten Lens Holman El Hamdaoui Liverpool De Camargo Milan Jovanovic heads winning goal Europe League 7 points

04-12-2009
RSC Anderlecht en Club Brugge in Europa - RSCA and Club Bruges in Europe
Eergisteren moest Anderlecht thuis spelen tegen Dynamo Zagreb. Alles zag er goed uit voor RSCA, zij stonden samen met Ajax op kop in hun groep. Een punt pakken tegen Zagreb en de volgende ronde was een feit.
Al snel had ik door dat het er echt niet goed uit zag. De eerste 15 minuten van de wedstrijd waren onnoemelijk saai. Beide ploegen leken niet te willen voetballen. Het laatste kwartier van de eerste helft kreeg Anderlecht nog enkele kansen, maar daar bleef het dan wel bij. Al moest Butina (doelman van Zagreb en ex-speler van Club Brugge) enkele goede reddingen uit zijn mouw schudden. In de eerste helft zijn er misschien 5 minuten geweest dat er iets te zien was op het veld. Het is dan ook niet verwonderlijk dat de stand bij de rust 0-0 was.
In de 2e helft lijkt het alsof Anderlecht eindelijk wil beginnen voetballen, maar al snel zakt het niveau terug onder nul. In de 57e minuut geeft Tomecak na een goed actie een voorzet van op links en Slepicka scoort. 0-1 voor Dynamo Zagreb en plots ziet het er héél slecht uit voor Anderlecht. Anderlecht komt gewoon niet toe aan goede uitgespeelde kansen, zelfs niet als De Sutter en Suarez ingebracht worden. In de toegevoegde tijd mist Zagreb nog een enorme kans om 0-2 te maken, wat voor hen wel een beter resultaat zou zijn in het klassement van de poule (onderlinge doelsaldo met RSCA). Maar de eindstand is dus 0-1 en Anderlecht haalt niet eens het één oh zo belangrijk punt.
Ik snap gewoon weg niet dat Anderlecht de match niet in handen neemt. Men laat gewoon de tegenstander voetballen en reageert daar lusteloos op. Alsof men géén zin had om te voetballen. Je bent thuisploeg, hebt de capaciteiten om goed voetbal te brengen, en toch laat je dat niet zien, ik kan dat niet begrijpen. En dan altijd maar die hoge, lange ballen naar voor. Oké, je hebt De Sutter en Lukaku in de spits staan. Maar RSCA heeft de spelers die een actie kunnen maken en Anderlecht heeft de spelers die normaal gezien al passend de ruimte kunnen vinden. En ik ben er zeker van dat De Sutter goals zou maken als men de bal bij hem brengt na een goed opbouwend spel. Ook Lukaku zou nog meer scoren dan. Maar nu met die lange ballen? Het zijn wel twee grote spelers die kunnen koppen, maar toch, dat is niet de manier om punten te pakken. Zelfs Anderlecht onwaardig noem ik het!
In de stand staat Ajax (dat won tegen Timisoara) op kop met 11 punten. Anderlecht blijft op 8 punten staan en D. Zagreb komt na hun winst tegen Anderlecht op 6 punten. (Zij hebben de 3 punten die hen afgenomen waren teruggekregen). Ajax is dus zeker van de volgende ronde. Anderlecht nog helemaal niet, zij moeten namelijk nog in Ajax gaan spelen en daar moeten ze ten minste één punt winnen om door te gaan naar de volgende ronde. Maar dit zal helemaal niet gemakkelijk zijn. Zagreb moet thuis spelen tegen Timisoara, een iets makkelijker opdracht dan Anderlecht dus. Dus het word nog enorm zweten voor RSCA en zijn supporters.
Club Brugge moest gisteren tegen Shakhtar Donetsk spelen. Ik vond Shakhtar toch sterk spelen, maar Brugge speelde goed mee. Shakhtar brak in de eerste helft regelmatig door, maar stuitte dan telkens op een sterke Stijn Stijnen (doelman Brugge). Thuis had Club Brugge nochtans met 1-4 verloren van Shakhtar, maar het was al snel duidelijk dat Brugge het deze keer niet zover zou laten komen, er stond echt een ploeg op het veld en verdedigen deden ze in blok. Bij de rust was de stand nog steeds 0-0.
In de tweede helft kreeg Wesley Sonck de beste kans van de wedstrijd. In de 57e minuut misrekenen de verdedigers van Shakhtar zich en zo kon Sonck alleen op de doelman van Shakhtar af, maar hij kreeg de bal niet voorbij Pjatov. Shakhtar had nog een goed eindoffensief, maar Brugge kon de stand op 0-0 houden. En neemt dus een welverdiend en nodig punt mee naar huis.
In de stand staat Shakhtar (die tot gisteren nog géén punt verloren) op kop met 13 punten. Club Brugge staat knap tweede met 8 punten en Toulouse staat derde met 7 punten. In de laatste match speelt Club Brugge thuis tegen Toulouse. Als Brugge die wedstrijd niet verliest gaan ze door naar de volgende ronde.
Geen van beide Belgische ploegen is dus al zeker van de volgende ronde in de Europa League. Maar als ik eerlijk moet zijn moet ik toch toegeven dat Club Brugge er het best voor staat.


---
The day before yesterday Anderlecht had to play (at home) against Dynamo Zagreb. Everything seemed fine for RSCA, together with Ajax they were leading in their group. The only thing they had to do to be in the next round was taking at least one point against Zagreb.
Already fast I knew that it was going to be dangerous. The first 15 minutes of the match were very boring. It seemed that both teams didn't want to play football. The last quarter of the first half Anderlecht got some chances, but that was all. But Butina (goalkeeper of Zagreb and ex-player of Club Bruges) had to make some good savings. In total there were 5 minutes (at the most) that one could see good football on the field. It's not surprising that the score was 0-0 at half time.
In the 2nd half it looked like Anderlecht finally was beginning to play football, but already fast the level dropped back below zero. In the 57th minute Tomecak gives a good pass (from left) and Slepicka scores the 0-1 for Dynamo Zagreb. Suddenly all looked very bad for Anderlecht. Anderlecht wasn't capable of getting good chances, even not after De Sutter and Suarez were brought in the play. In the extra time Zagreb missed an enormous chance to score the 0-2, it would have been better for them for the standings in the group (total of goals made in the games against Anderlecht). But the final score stayed 0-1 and Anderlecht doesn't even get the one point that would have brought them in the next round.
I don't understand that Anderlecht doesn't take the match in its own hands. One lets the opponent play there own game and reacts languid. As if they had no motivation to play football. They are the home team, have the capacities to bring good football and they didn't show that, I couldn't make sense out of that. And then always those high, long balls. Okay, they have De Sutter and Lukaku in the attack. But RSCA has the players to make an action and they have the players who should be able to create openings by their passing-game. And I'm certain that De Sutter would score goals if one passes the ball to him after a good build-up. Also Lukaku would score more goals. But now with hose long balls? They are tall players and they are good with the head, but really, that's not the way to take points. I even name it Anderlecht unworthy.
In the group Ajax (that won against Timisoara) leads with 11 points. Anderlecht remains second and stays on 8 points, D. Zagreb comes after their win against RSCA on 6 points. (They got the 3 points that were taken off them back). Ajax is certain that they go to the next round. Anderlecht isn't certain of all, they have to play in Ajax and they have to take at least one point then. But this isn't going to be easy. Zagreb has to play at home against Timisoara, a task slightly easier than the task Anderlecht has. So RSCA and the supporters are going to sweat.
Yesterday Club Bruges had to play against Shakhtar Donetsk. According to me Shakhtar was very good, but Bruges played well along. In the first half Shakhtar broke through regularly, but each time there was Stijn Stijnen (goalkeeper of Bruges) who played very good. Nonetheless Club Bruges lost at home from Shakhtar with 1-4, but it soon was clear that Bruges wasn't going to let this happen this time, they played very good as a team and they defended as in block. At half time the score was 0-0.
In the second half Wesley Sonck got the best chance of the match. In the 57th minute the defenders of Shakhtar slipped up and so it Sonck was able to go alone towards the goalkeeper of Shakhtar, but he couldn't get the ball past Pjatov. Shakhtar had still a very good end offensive, but Bruges could hold the 0-0. Club Bruges was entitled of the one point they took home.
In the group Shakhtar (didn't loose a single point until yesterday) leads with 13 points. Club Bruges is second with 8 points and Toulouse third with 7 points. In the last match, Club Bruges plays at home against Toulouse. If Bruges doesn't loose that match, they go through to the next round.
So none of the Belgian teams is certain of the next round in the Europe League. If I have to be honest I have to admit that Bruges has the most chance to go through.

Categorie:sport (sports)
Tags:Club Brugge RSCA Shakhtar Donetsk Stijn Stijnen Wesley Sonck Toulouse Ajax Dynamo Zagreb Timisoara Europa League Tom de Sutter Romelu Lukaku Europe League

25-11-2009
Arsenal – Standard Liège : 2-0
Standard stond voor een heel moeilijke opdracht in de Champions League. Op de vorige speeldag won Arsenal thuis nog met 4-1 van AZ Alkmaar. Standard moet nog steeds spelen zonder Steven Defour en daarbovenop moeten ze nu ook nog eens Milan Jovanovic missen door een blessure.
En dan die lelijke uitrusting weer van Standard Luik. Nu, ik hoorde dat Standard de kleur van deze uitrusting olijfgroen noemt. Ik heb de foto erbij gezet, met de kleur 'olijfgroen' erbij, en dat is volgens mij nooit olijfgroen. Maar ja, als zij er gelukkig bij zijn.
De match zelf begon voor Arsenal goed, zij begonnen super sterk aan de wedstrijd, speelden de bal snel en goed rond en zetten Standard direct onder druk.
In de 15e minuut moest Bolat drie keer achtereen (zelfde fase) een supersafe doen om de 0-0 te behouden.
In de 21e minuut was er een klein moment van hoop voor Standard, het had 0-1 kunnen zijn (of het had ook 5-1 kunnen zijn), maar het bleef scoreloos. Mbokani schoot de bal met een mooie curve tegen de paal. Het zou echt mooi geweest zijn moest die binnen gegaan zijn. Mbokani speelde met momenten trouwens een goede wedstrijd.
In de 29e minuut kreeg Standard een vrije trap op 40 meter van het doel. Dalmat schoot keihard maar de bal ging naast.
En dit zijn de enige fases in de eerste helft waar iets over te zeggen was betreffende Standard. De rest was puur Arsenal-time en ze gaven voetballes.
In de 34e minuut geeft Vermaelen een zeldzame lange pas, Mulemo glijdt weg en Nasri kan gemakkelijk de 1-0 scoren. Nu, ergens vind ik dat Mulemo daar serieus in de fout gaat, anderzijds kan je natuurlijk zeggen dat hij weg gleed.
In de toegevoegde tijd van de eerste helft word het zelfs nog 2-0, ergens een beetje naast Bolat die op dat moment al in de kleedkamer zat met zijn gedachten (daar leek het wel op). Denilson schiet de bal van ver richting goal, een mooie boogbal, die lekker in het doel valt.
De stand bij de rust is dus 2-0, het had erger kunnen zijn.
En dan de ergste momenten als je voetbal kijkt op 2BE. De match is gedaan, je krijgt een 5-tal minuten reclame. Dan praat men enkele minuutjes over de eerste helft en krijg je voor aanvang van de 2e helft nog eens een 5-tal minuten reclame. Gek word ik ervan. Al die reclame moesten ze afschaffen of verbieden!
De tweede helft was eigenlijk een beetje saai. De beslissing was al gevallen en het was gewoon duidelijk dat Standard niet bekwaam was om tegen dit Arsenal iets te doen.
In de 51e minuut kreeg Standard een vrije trap, Carcela neemt deze snel en de bal komt perfect bij Witsel aan, die alleen voor de doelman van Arsenal staat. Maar hij mist deze enorme kans.
In de 83e minuut schoot Cyriak van Standard de bal nog op de paal.
Standard zat een beetje meer in de wedstrijd in deze tweede helft, maar dit was omdat Arsenal dat toe liet. Voor de rest was Arsenal baas en deed het zo ongeveer alles wat ze wilden. Nu, ik had ook wel de indruk dat Standard heel veel ruimte gaf aan Arsenal, wat het nog makkelijker maakte voor Arsenal.
In de 59e minuut was ik wel blij, één van mijn favoriete spelers mocht invallen bij Arsenal, Theo Walcott.
In de stand is Arsenal nu helemaal zeker van de volgende ronde. Olympiakos heeft 7 punten (na een gelijkspel tegen AZ Alkmaar). Standard blijft op 4 punten staan. Standard moet dus nog tegen AZ spelen en Olympiakos tegen een Arsenal dat al geplaatst is. Nu is het wel zo dat moest Olympiakos verliezen en Standard winnen, dat beiden 7 punten hebben, en door een beter resultaat in de onderlinge duels gaat Standard dan door. Dus als dit het geval is, moet ik mijn ongelijk toegeven (doe ik zonder probleem) in het feit dat Standard genoeg zou hebben aan 7 punten. Maar laten we maar eerst eens afwachten of dit zo zal eindigen.


---
Standard had quite a difficult task in the Champions League. On the previous game-day, Arsenal won against AZ Alkmaar with 4-1. Standard still has to play without Steven Defour and above that they had to play without Milan Jovanovic (injured).
And then there were those ugly shirts again. Now, I heard that Standard says that the colour is 'olive green'. I put a picture here, with the colour 'olive green', and those shirts aren't 'olive green' at all according to me. But yes, if they are happy with it.
The match itself began well for Arsenal, they started super-strong, played the ball around (fast and good) and put the pressure on Standard.
In the 15th minute, Bolat had to make three super-saves in the same action to keep the score 0-0.
In the 21st minute, Standard almost scored the 0-1 (it could have been 5-1 too), but the match remained without any goals. Mbokani shoots the ball (with a beautiful curve) against the post. It would have been beautiful if that ball ended in the goal. There were moments that Mbokani played a good match.
In the 29th minute, Standard got a free-kick, 40 meters of the goal. Dalmat shoots hard, but the ball doesn't end up between the posts.
And these were the only phases in the first half where there is something to say about Standard. The rest was Arsenal-time and they teached football. In the 34th minute Vermaelen gave a rare long pass, Mulemo slides away and Nasri had an easy time to make the 1-0. Now, I think that Mulemo somewhere makes a big mistake, but on the other hand one can say that he slipped. In the injury-time Arsenal makes a second goal. I had the impression that Sinan Bolat already was thinking about half-time (it looked like that). Denilson shoots the ball with a beautiful curve in the goal. The score at half time is 2-0, it could have been more so Standard could be lucky.
And then the most enervating moments when you watch football on 2BE (Belgian television channel). The first half is done, then you get about 5 minutes of advertising. Then one talks a few minutes about the first half and then again you get about 5 minutes of advertising. I hate that and I become flipped out. One should abolish or prohibit advertising on television.
The second half was actually a little dull. The one who was going to win was known and it was clear that Standard couldn't bring more against this strong Arsenal.
In the 51st minute, Standard got a free-kick, Carcela takes this fast and the ball perfectly ends up by Witsel, he was alone in front of the goalkeeper of Arsenal. But he misses this enormous chance.
In the 83rd minute, Cyriak of Standard shoots the ball hard on the post.
Standard gets a little bit more in the game in the second half, but only because Arsenal gives them the chance to do that. The rest of the time Arsenal was boss and did approximately everything they want. But I also had the impression that Standard gave too much space to Arsenal, and this made it even more easily for Arsenal.
In the 59th minute, I was happy, one of my favourite players entered the field in Arsenal, Theo Walcott.
In the standings Arsenal leads and is certain of the next round. Olympiakos has 7 points (after a draw against AZ Alkmaar). Standard keeps standing with 4 points. In the last match-day Standard has to play against AZ and Olympiakos against Arsenal. Standard has to hope that Arsenal wins that game and they have to win against AZ. Then Standard and Olympiakos both have 7 points, and because Standard has a better result in the matches against Olympiakos Standard will end 2nd. So if this would be the case, I have to admit that I was wrong (and I won't have a problem doing that) concerning the fact that Standard would go through with 7 points. But let's wait till after the matches and see if it ends like this.
Bijlagen:
standard.jpg (65.1 KB)


Categorie:sport (sports)
Tags:Standard Liege Luik Arsenal AZ Alkmaar Olympiakos 2-0 kansloos olijfgroen 2BE reclame Mbokani Cyriak Carcela Vermaelen Nasri Denilson Sinan Bolat Theo Walcott voetballes Steven Defour Chanceless olive green advertising lessons in football

18-11-2009
Rode Duivels winnen maar... - Red Devils win but...
Eerst en vooral wil ik benadrukken dat ik het een schande vind dat de wedstrijd Qatar-België niet op de Vlaamse televisie werd uitgezonden. Men verwacht van ons, Belgen, dat we terug achter de Rode Duivels gaan staan, men vind dat er te weinig enthousiasme is, en dan gaat men de opbouw van de nieuwe ploeg, onder Advocaat niet uitzenden? Ik denk dat het eerst eens tijd wordt dat er heel wat persmensen die beweren zoveel over voetbal te weten terug achter de Rode Duivels gaan staan in plaats van altijd maar te chicaneren en op zoek te gaan naar een 'goed verhaal'. Heb het eindelijk eens over voetbal in plaats van over de dingen die naast het veld gebeuren! Misschien is het al een begin als men in de nieuwsuitzendingen voor en na een match van de Rode Duivels wat meer aandacht aan de match en de spelers schenkt, en dan bedoel ik niet zoals nu met Kompany dat men één zin zegt over het voetbal en dan uitgebreid begint over Kompany die niet kwam opdagen en uit de ploeg gezet word (bijvoorbeeld: 'vanavond spelen de Rode Duivels tegen Qatar, maar zonder Kompany….' en dan nog enkele minuten over Kompany doorgaan en niets meer over de match zelf). Dit is trouwens een zaak die binnenskamers besproken moet worden, als Advocaat het nodig vindt om daar iets over aan de pers te zeggen, zal hij dat wel doen.
Trouwens, ik denk dat een eerste zaak die moet gebeuren, om de Belgen (supporters) terug gepassioneerd te krijgen, is de matchen live op televisie uitzenden. Zelfs vriendschappelijke matchen dus. En dat dit geld kost? Ja inderdaad, en ik weet het, het is crisis. Maar je maakt me niet wijs dat die mediamaatschappijen dat niet kunnen als men een beetje moeite doet. Men heeft elkaar gewoon kapot beconcurreerd en de prijzen zo hoog doen opdrijven (wat degenen die de uitzendrechten verkochten niet erg vonden natuurlijk, zij lachen daarmee) dat het nu onbetaalbaar lijkt.
Men zou eens wat minder moeten kijken naar wat iets opbrengt. En ik bedoel hier niet mee dat men verlies moet maken, maar als men er soms gewoon voor zorgt dat men zijn uitgaven terug krijgt en niet meer (bijvoorbeeld op het gebied van de matchen van de Rode Duivels). En niet dat men kijkt naar hoeveel zuivere winst men kan maken, dan veronderstel ik dat wij Belgen naar alle matchen van de Rode Duivels kunnen kijken. En zeker voor diegenen die onmogelijk naar het stadion zelf kunnen gaan.
Ik vind trouwens ook dat de politiek op dat gebied ook wel een geste kan doen. Moeten we van hen niet fier zijn als Belg? Als er goede resultaten behaald worden door Belgische sporters dan zijn de politiekers altijd de eersten om aanwezig te zijn en in beeld te lopen, en dan liefst ook nog geïnterviewd te worden. Wel, ik denk dat als het toch zulke grote sportfanaten zijn, dat ze maar eens een plan moeten uitdenken, waar de regering samen met een openbare omroep, of met alle Belgische openbare omroepen, een regeling treft zodat alle wedstrijden van bijvoorbeeld de Rode Duivels uitgezonden kunnen worden. En als het moet dan moet de regering maar een steentje bijdragen (financieel) om die uitzendrechten aan te kopen. Dan hoeven ministers en dergelijke niet meer op reis om iets van sport te kunnen zien, maar kunnen ze, zoals de gewone werkende Belg, werken tot het eind van de shift en nadien thuis lekker in de zetel naar sport kijken. Dat je niet in beeld kan komen is toch niet zo erg? Zeker niet als je weet dat de gewone werkende Belg wel blij zal zijn dat er onder meer dankzij u een match van de Rode Duivels op de Vlaamse televisie te zien is.
Ik weet trouwens niet juist hoe dat zit met de uitzendrechten van de Rode Duivels. Maar ik heb verleden jaar moeten merken hoe het in zijn werk gaat met de ploegen in eerste nationale (Jupiler League) als er testmatchen gespeeld moeten worden. En zoals ik eerder al liet merken, hier zijn niet enkel de ploegen de schuld van, maar ook de zenders die de prijzen door hun beconcurreer omhoog joegen. Ik heb nu al gehoord dat Belgacom volgende keer bij de contractbesprekingen voor de uitzendrechten van de matchen van de Jupiler League niet echt van plan is om nog eens zulk een hoog bedrag te betalen. Wat gaat er dan gebeuren? Gaan de voetbalsupporters die omwille van werk of andere reden niet naar de match kunnen weer van aanbieder van digitale tv gaan wisselen, wat kosten met zich mee brengt voor de gewone voetbalsupporter? Of hebben die gewoon pech als ze niet kunnen gaan naar de wedstrijd en moeten ze maar luisteren naar af en toe een flash op de radio?
Hier vind ik dat de politiek zwaar in de fout is gegaan. Was het niet onder impuls van de Vlaamse Regering dat het Telenet project opgestart werd? Het had toch mogelijk moeten zijn om ergens een clausule te maken waarin een manier gevonden werd om de concurrentie niet ten top te drijven. Wat men ook had kunnen doen is zorgen dat er geen strijd om sport was geweest. Nu kunnen uitzendingen van sport eender waar eindigen en moet je geluk hebben als je kan kijken (testmatchen: niet op televisie te zien in Vlaanderen, match gisteren Rode Duivels: moesten naar Waalse zender kijken met Franstalige commentaar). Dit is gewoon schandalig en ik ben er zeker van dat er mogelijkheden waren om zulk een omstandigheden te voorkomen. Om er nu nog iets aan te doen? Dat weet ik eigenlijk niet goed, misschien is het wel mogelijk, maar makkelijk zal het niet zijn. Misschien een eigen sportzender, met politieke steun? Maar ik hoor ze nu al afkomen, 'het is crisis' en 'de begrotingen….'. Weet je nog wat ik zei over de salarissen van de politiekers? En ik ben er zeker van dat er nog van die ridicule en belachelijke (over)uitgaven zijn.
Trouwens, ook de FIFA zelf had ervoor kunnen zorgen dat de uitzendrechten niet te hoog werden. Ik neem aan dat de FIFA bestaat voor de voetbal, de spelers, voor de supporters? En niet voor eigen lof en portemonnee? Als men gewoon een maximum zet op de uitzendrechten, dan is dat probleem al opgelost. En ik weet al dat ploegen gaan klagen over hun inkomsten dan. Wel, als de FIFA er voor gezorgd hadden dat de aankoopprijzen en lonen van de voetballers niet torenhoog werden, dus ook met een simpel maximum, dan hadden de ploegen niet zoveel uit te geven, waardoor minder inkomsten door lagere uitzendrechten niet zouden opvallen. En bovendien, dan had het verschil tussen grote ploegen en vooral dan rijke ploegen en gewone ploegen nooit zo groot geworden en was het voetbal spannender dan nu het geval is. En de kans is er dat de kwaliteit ook de hoogte in zou gegaan zijn.
Nu, om het eindelijk over de wedstrijd zelf te hebben (ik doe hier net hetzelfde als de pers
), de Rode Duivels speelden gisteren dus in Frankrijk tegen Qatar. Advocaat had jongens als De Roover, Vertonghen, Mirallas en Hazard teug opgeroepen, en ze mochten ook starten aan de wedstrijd. Dit vind ik persoonlijk een goede zaak, deze jongens horen bij de nationale ploeg en moeten wat mij betreft zelfs titularissen zijn. Natuurlijk was ook de kapitein van de Rode Duivels opgeroepen, Thomas Vermaelen, die zeker titularis moet zijn.
Qatar kreeg verrassend genoeg de eerste kans, maar dit schudde de Rode Duivels wakker. Ze zetten Qatar onder druk en zo creëerden ze kansen. In de 20e minuut had België een vrije trap, die werd genomen door Hazard. De bal komt bij Fellaini (die weer een heel goede match speelde) en deze kopt de bal terug naar Van Buyten. Van Buyten trapt de bal hard (ik denk dat het een doelpoging was, de bal ging in elk geval naast) en Witsel kopte binnen. 0-1 voor de Rode Duivels, dit was ook de ruststand. Wat mij op viel was dat Sonck in de eerste helft niet echt in beeld is geweest, maar ik heb nadien vernomen dat hij wel hard gewerkt had en veel gelopen.
In de tweede helft komt er een voorzet van op links en Sonck kan hem binnen koppen, wat ik hem gun en wat hij verdiende. In de 53e minuut is het al 0-2 en dit is tevens ook de eindstand.
De Rode Duivels probeerden rustig op te bouwen, maar als je de wedstrijd bekijkt, was er eigenlijk niet zoveel te beleven. Toch merk je dat de spelers er voor willen gaan en dat er terug inzet is (van sommigen soms iets te veel, als ze alleen iets willen forceren). Zoals gevraagd werd, bevestigd België met deze zege de overwinning op Hongarije. En kan men met een gerust gemoed uitkijken naar 2010. Al is er natuurlijk nog veel werk.
Mehdi Carcela-Gonzalez kreeg ook zijn eerste speelminuten en ik hoop dat er nog heel wat bij komen voor België. Want zo'n speler kunnen we wel gebruiken bij de Rode Duivels. Als in de toekomst Defour terug is, en je hem samen met Carcela, Hazard en Mirallas op het veld kan zetten, dan heb je heel wat techniek op het veld staan waar wel wat mee te doen is. Misschien (wat volgens mij toch een goede zaak zijn) is ook Advocaat van mening dat hij de ploeg nog kan versterken met spelers als Ritchie de Laet en Toby Alderweireld. En dan vermoed ik wel dat er een goede ploeg op het veld staat met spelers die voor elkaar willen vechten. En wie weet wat Dick Advocaat dan nog kan bereiken met onze Rode Duivels.
---
First of all I want to say that I think it's a disgrace that the game Qatar-Belgium wasn't on the Flemish television. One expects us, Belgians, to support and encourage the Red Devils, one finds that there is too little enthusiasm among the fans and then one doesn't broadcast these matches in whom Advocaat builds the team? I think that first the so-called press, who claim that they know so much about football, should stand back behind the Red Devils instead of always pettifogging and trying to find a 'good story'. Talk about football instead of the things that happen next to the field! Perhaps it's a beginning if they would give some more attention to the match and the players of the Red Devils on the news-programmes (before and after the match). And I don't mean (as now happened with Kompany) that one says one sentence about the match and than broadly talks about Kompany who didn't show up on time and who's slung out of the team. (for instance: 'Tonight the Red Devils play against Qatar, but without Kompany … ' and then minutes talking about what happened to Kompany and nothing more about the match itself) This is an affair that needs to be discussed in private, between the trainer (Advocaat) and Kompany, and if Advocaat finds it necessary to say something to the press about that, he will do that, I'm sure.
Besides, I think that the first thing that should happen to get the Belgian supporters passionate again is broadcasting the matches on television (Flemish and Walloon television). Even friendly matches. And does this cost money? Yes probably it does, and I know it, we are in a crisis. But you can't make me believe that the television stations couldn't afford this if they make a little effort. They have competed with each other too much and that's a reason why the prices are so high (those who sell the broadcast rights like that of course, they smile).
One should look a little less to the profits. And I don't say that one should work with loss, but that one sometimes should make sure that he gets his expenses back and nothing more (for instance: with the matches of the Red Devils). And not that one only looks at how much profit he can cash in. And I suppose that then it would be possible for us, Belgians, to watch all matches of the Red Devils. And certainly for the people who can't go to the stadium to see the matches.
Besides, it's my opinion that the politicians should make a gesture. Isn't it so that they say that we should be proud on Belgium? If our Belgian athletes are achieving great things then the politicians are the first to be present and to try to be on the screen. Well, if they really are such sport fanatics they should contrive a project, the government should reach a settlement with a public broadcasting station or with all Belgian broadcasting stations. A settlement so that for instance all matches of the Red Devils are broadcasted. And if necessary the government should contribute (financially) to buy those broadcast rights. Then the ministers shouldn't take those trips to see sports. Then they can (like most working Belgians) keep working till the end of the shift and after that go home and watch sports on television while sitting relaxed in the coach. It isn't a disaster if you aren't on the screen? Certainly not if you now that the working Belgian is pleased and grateful to you because they can see the Red Devils on Flemish television.
I don't know how it works with the broadcast rights when the Red Devils play. But last year I noticed how it works with the teams from the Jupiler League, more precise, when the test-matches between Anderlecht and Standard were needed. And I said the teams aren't the only reason that the price is that high, but also the competing between the television stations. I already heard that Belgacom isn't going to pay as much as last time for the broadcast rights of the Jupiler League. What is going to happen then? Do we, fans of football who can't go to the stadiums because of work or other reasons have to switch to another provider of digital television? One has to pay to switch to another provider. Or is it bad luck for the fans of football and do they have to listen to a short flash on the radio now and then?
According to me the politicians have made a gigantic mistake. Wasn't it under impulse of the Flemish Government that the project 'Telenet' was started? It would have been possible to make a stipulation in which there was found a method to make sure that the providers aren't competing too much. Another solution was to make sure that they couldn't compete about sports. Now broadcasts of sport can end up on any station and apparently you may be lucky (test-matches and Qatar-Belgium) if you can watch the match on a (Flemish) station (test-matches not on television in Flanders and yesterday match Red Devils: needed to watch a Walloon station with French-speaking comments). This is just scandalous and I'm sure that there were possibilities to prevent such circumstances. Doing something about it now? I really don't know. Maybe with political support? But I hear the response already, 'it's a crisis' and 'the budgets …'. Do you remember what I said about the salaries of those in the parliament and the ministers? And I'm sure that there are other ridiculous and absurd (over)expenses.
Besides, also the FIFA itself could have done something so that the broadcast rights weren't so expensive. I presume that the FIFA exists for the football, the players and the supporters? And not for own praise and purse? If one just sets a maximum on the prices for broadcast rights, then there is no problem. And I know that a lot of teams will complain about that maximum because of there earnings. Well, if the FIFA had done something so that the buying-price and salaries of the players didn't became that high? Just with a simple maximum on those and then the teams didn't have to expend this much money for players through which they would not notice the loss of earnings from the lower price of broadcast rights. And moreover, the difference between big teams (more especially rich teams) and smaller teams wasn't that huge. And probably there would have been even more tension in the matches. And there is a chance that there would be more quality.
Now at last I'll talk about the match, I'm making the same mistake as the press
The Red Devils played yesterday against Qatar in France. Advocaat called up players like De Roover, Vertonghen, Mirallas and Hazard, and they started the match too. Personal I think it's a good thing that they start because these players belong in the national team and should be regular players there. Of course the captain of the team was called up, Thomas Vermaelen, Naturally the captain had been called up, Thomas Vermaelen who also should be a regular player in the national team.
Surprising enough Qatar got the first chance, but this shook the Belgians awake. They put Qatar under pressure and got some chances. In the 20th minute, Belgium had a free-kick. Hazard took that free-kick and the ball ended up by Fellaini (who played a good match again) and he heads the ball back to Van Buyten. Van Buyten shot very hard (I guess on goal, but it would have missed) and Witsel heads the ball in the goal. 0-1 for the Red Devils, this was also the score at halftime. I noticed that we didn't see Sonck a lot in the first half, afterwards I heard that he worked hard and ran a lot.
In the second half, Sonck gets an assist from left and heads the ball. He scores the 0-2 in the 53rd minute. This was also the final score.
The Red Devils tried to build up and stayed calm in their play, but if you look again at the match, there wasn't actually happening a lot. You notice that the players of Belgium want to make an effort (some of them a little too much, sometimes they try to play alone too much).
As one asked, the Belgian national team confirmed the victory on Hungary. One can look at ease to 2010. But there is still a lot of work to do to make a very strong team.
Mehdi Carcela-Gonzalez could play his first minutes in the national team and I hope there will come a lot of minutes in the future. We can use such a player in the Belgian national team. The moment Defour will be back, and you put him together with Carcela, Hazard and Mirallas on the field than you have a lot of technique and you can reach a lot with that. Perhaps (according to me it would be a good thing) Advocaat will strengthen the team with players as Ritchie de Laet and Toby Alderweireld. And I think we have a decent en strong team than, and players who want to fight for each other. And who knows what Dick Advocaat will achieve with our Red Devils.

Categorie:sport (sports)
Tags:België Belgium Qatar schande Vlaamse televisie disgrace Flemish television 0-2 Sonck Carcela Hazard Mirallas Rode Duivels Ritchie de Laet Toby Alderweireld Dick Advocaat Fellaini Witsel FIFA Telenet Belgacom uitzendrecht politiek politics broadcast rights

| | |
| --- | --- |
| | |
____________________
Welkom op de blog van Bob "Štaka", Sergei "Listonosz", Emil "Hallulooz"
Als uitlaatklep, om dingen kwijt te kunnen.
Groetjes en veel leesgenot ;-)
____________________
Welcome on the blog of Bob "Štaka", Sergei "Listonosz", Emil "Hallulooz"
Used to express some feelings, to say what must be said.
Greetz and enjoy reading ;-)
____________________
____________________
! VERGROOTGLAS !
100%
150%
200%
  
____________________
____________________
____________________
____________________
E-mail mij
Druk op onderstaande knop om mij te e-mailen.
____________________
____________________
Gastenboek
Druk op onderstaande knop om een berichtje achter te laten in mijn gastenboek
____________________
____________________