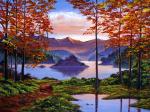 _________________
Meer BEZOEKERS op je blog:
_________________
Inhoud blog
_________________
Categorieën
_________________
Archief per maand
_________________
Zoeken in blog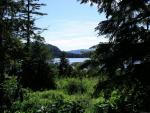 Willekeurig Bloggen.be Blogs
denbellys
www.bloggen.be/denbell
Willekeurig Bloggen.be Blogs
denbellys
www.bloggen.be/denbell
Willekeurig Bloggen.be Blogs
tlissewegenartje
www.bloggen.be/tlissew
Willekeurig Bloggen.be Blogs
joggingclubmelsen
www.bloggen.be/jogging
Willekeurig Bloggen.be Blogs
wilfried1
www.bloggen.be/wilfrie
| | |
| --- | --- |
| | Als uitlaatklep gebruikt. Om de dingen te zeggen die moeten gezegd worden, om de dingen te zeggen die niet gezegd of gehoord mogen worden. (To express some feelings. To say the things that must be said, to say the things that can't be said or heard.) |
20-03-2010
Mister Milan-San Remo: Oscarito
Oscar Freire wint Milaan – San Remo in de sprint. Een prachtige wedstrijd was het weer, met een spanning die zich gestaag opbouwde en op het einde de explosie. Philippe Gilbert heeft het geprobeerd op de Poggio, Filippo Pozzato ging mee, en nadien probeerde Pozzato nogmaals, maar tevergeefs het werd een sprint met een kleine groep (een 30-tal renners).
Tom Boonen, de topfavoriet, werd 2e, wat toch knap is aangezien Freire gewoon te sterk was.
De top 10:

1) Oscar Freire (Spa) – Rabobank
2) Tom Boonen (Bel) – QuickStep
3) Alessandro Petacchi (Ita) – Lampre
4) Sasha Modolo (Ita)
5) Daniele Bennati (Ita)
6) Thor Hushovd (Noo-Nor)
7) Francescso Ginanni (Ita)
8) Maksim Iglinski (Kaz)
9) Philippe Gilbert (Bel)
10) Luca Paolini (Ita)
Oscar Freire wins Milan - San Remo after a sprint. Again it was a beautiful race, the tension slowly build up and at the end there was the explosion. Philippe Gilbert tried to attack on the Poggio, Filippo Pozzato went with him and afterwards Pozzato tried to attack again, but in vain, it became a sprint finish with a small group (around 30 riders).
Tom Boonen, the top-favourite ended 2nd, that was very good cause Freire was too strong for all.

Categorie:sport (sports)
Tags:Milan Milaan San Remo Oscarito Oscar Freire Spanje Spain Rabobank Tom Boonen Alessandro Petacchi Philippe Gilbert Filippo Pozzato sprint

'Sugar Jackson' & Milan – San Remo

- Sugar Jackson.
Gisteravond was het de 'Night of the Fight V' in de Lotto Arena in Antwerpen. Sugar Jackson zou in de hoofdkamp tegen de Amerikaan Randall Bailley boksen. Het ging om een IBF Eliminator Fight over 12 ronden. Bailley staat als 6e gerangschikt bij de IBF, Sugar als 7e. De winnaar van deze kamp zou op plaats 2 terechtkomen en de uitdager worden van de Sloveen Jan Zaveck, de wereldkampioen van dit moment.

Randall Bailley heeft als bijnaam 'the Knock-out King', hij won 40 kampen van 47 beroepskampen en 35 daarvan waren met knock-out.

Het was een hele korte kamp, na minder dan twee minuten was de kamp over, de Amerikaan Bailley won met knock-out. Hij is degene die voor de wereldtitel zal kampen.
De kamp was niet eens goed begonnen, na amper een minuut ging Sugar Jackson neer. De ref. gaf Jackson nog een kans, maar met weer een linkse hoek mept Bailley Sugar Jackson neer, kamp voorbij.

Het was natuurlijk een teleurstelling voor alle Belgische toeschouwers en fans van Sugar Jackson. Ik vraag me af of de problemen die de whereabouts met zich meebrachten niet toch een grotere invloed op Sugar hadden dan verwacht, vermoed of gezegd?

Sugar Jackson zelf gaf géén reactie na de kamp, wat ik maar al te goed begrijp. Hij moet dit eerst even verwerken, uitzoeken wat er fout ging, en dan zich oppeppen om sterker terug te komen. Want ondanks deze nederlaag blijft Sugar Jackson een top-bokser, de beste die wij hebben, en daar moeten we fier op zijn en blijven. En ik weet zeker dat zijn echte fans ook achter hem zullen blijven staan. Dus Sugar, kop op, jou kans komt nog wel!
- Milaan – San Remo.
De eerste grote afspraak betreffende de klassiekers. Er zou één topfavoriet zijn, onze landgenoot Tom Boonen. Om 9.45 uur zijn de renners begonnen aan deze klassieker van 300 km.
Voor mij is Tom Boonen natuurlijk ook een favoriet, maar hij is zeker niet de enige. Je mag Daniele Bennati en Edvald Boasson Hagen niet vergeten, en ook Oscar Freire niet, die toch opvallend sterk rijd de laatste tijd. Met opvallend bedoel ik niets hoor, gewoon dat het mij opviel dat hij na beklimmingen nog goed vooraan in het peloton zat. Hij is gewoon goed momenteel volgens mij. Ook zijn er nog Gasparotto, Garzelli, Gilbert, Cavendish, Scarponi, Allan Davis, Pozzato en niet te vergeten Cancellara.
Ik zal zeker kijken, de uitzending op Sporza begint om 14.50 uur.


---
- Sugar Jackson.
Last night it was the 'Night of the Fight V' in the Lotto Arena in Antwerp. Sugar Jackson boxed in the main camp against the American Randall Bailley. It was an IBF Eliminator Fight over 12 rounds. Bailley is 6th in the IBF world ranking, Sugar 7th. The winner of this camp would become 2nd in that ranking and would fight against the Slovenian Jan Zaveck, the world champion. Randall Bailley has a nickname: 'the Knock-out King', he had 47 professional fights and won 40 of them, 35 were won with a knockout.
It was a very short camp, after less then two minutes it was over, the American Bailley won with a knockout. He is the one who'll fight for the title of world champion.
The camp barely started and Sugar Jackson went down. The referee gave Jackson another chance, but again with a left hook he knocks Jackson out, it's over for Jackson.
It was disappointing for all Belgian Spectators and fans of Sugar Jackson, I ask myself if the problems about the whereabouts brought along more than expected, suspected or said?
Sugar Jackson didn't react after the camp, and I understand that. He firstly has to deal with the defeat first, sort out what went wrong and stimulate himself to come back more strongly. Despite the defeat Sugar Jackson remains a top-boxer, the best we have, and we have to be proud of him. And I'm certain that his real fans will keep standing behind him. So Sugar, chin up, your chance will come!

- Milan – San Remo.
The first important classic cycle race. There appears to be one main favourite, our countryman Tom Boonen. At 9.45 hour the peloton started at this classic cycle race of 300 km.
For me Tom Boonen also is the favourite, but he isn't the only one. You can't forget Daniele Bennati and Edvald Boasson Hagen, and not forgetting Oscar Freire, he was remarkable strong the last races. I don't mean anything with 'remarkable', just that it struck me that at the end of races with climbs he ended quite in front. He just is in good form according to me. But there are also Gasparotto, Garzelli, Gilbert, Cavendish, Scarponi, Allan Davis, Pozzato and not forgetting Cancellara.
I certainly will watch this race, the broadcast on Sporza (Belgium sports-channel) starts at 14.50 hour.

Categorie:sport (sports)
Tags:Sugar Jackson Milaan San Remo Milan Sanremo Night of the Fight IBF Randall Bailly Knock-out Jan Zaveck Tom Boonen Bennati Boasson Hagen Freire Gasparotto Garzelli Gilbert Cavendish Scarponi Davis Pozzato Cancellara

19-03-2010
Loting Kwartfinale Europa League - Draw Quarter-finals Europa League
Europa League - Kwartfinale (heen 1/4 - terug 8/4)
Europa League - Quarter-finals (first leg 1/4 - second leg 8/4)
THUIS
HOME
-
UIT
AWAY
1
Fulham FC (Eng)
-
VFL Wolfsburg (Dui-Ger)
2
Hamburger SV (Dui-Ger)
-
R. Standard de Liege (Bel)
3
Valencia CF (Spa-Esp)
-
Atletico de Madrid (Spa-Esp)
4
SL Benfica (Por)
-
Liverpool FC (Eng)
Europa League - Halve Finale (Semi Finals)
22/4 & 29/4
THUIS
HOME
-
UIT
AWAY
A
2
-
1
B
3
-
4
Een goede loting voor Standard Luik.
Als ze de finale bereiken dan zijn ze de bezoekers.

A good draw for Standard Liege.
When they reach the finals they are the away team.
Kwartfinales Champions League - Quarter Finals Champions League
1) Olympique Lyonnais (Fra) - Girondins Bordeaux (Fra)
2) FC Bayern Munchen (Dui-Ger) - Manchester United FC (Eng)
3) Arsenal FC (Eng) - FC Barcelona (Spa-Esp)
4) FC Internazionale (Ita) - PFC CSKA Moskou (Rus)

Semi Finals Champions League

A) 2 - 1

B) 4 - 3

Finals Champions League

A - B


Categorie:sport (sports)
Tags:Loting Draw Quarter-final Kwartfinale Europa League Benfica Standard Luik Liege Fulham Valencia Hamburg Wolfsburg Atletico Liverpool

18-03-2010
Standard & Anderlecht: Europa League.
Standard Luik – Panathinaikos FC
Standard heeft in Griekenland met 3-1 gewonnen. De poort naar de kwartfinale staat open, ze moeten er alleen nog door.
Opstelling: Bolat, Sarr, Pocognoli, Marcos, Ramos, Dalmat, Witsel, Carcela, Jovanovic, De Camargo, Mbokani
Bank: Dufer, Goreux, Felipe, Van Hout, Mangala, Traoré, Gershon
Ik vind het super dat Mehdi Carcela-Gonzalez aan de wedstrijd mag beginnen, maar Defour is nog steeds (of beter terug) gekwetst.
Het is direct duidelijk dat Panathinaikos er nog voor wil gaan, Standard kan maar beter opletten en niet gemakzuchtig worden.
In de omschakeling is Standard een eerste keer gevaarlijk, in de 8e minuut kopt Mbokani de bal op de paal. Maar Panathinaikos is zeker ook gevaarlijk.
De eerste helft gaat goed op en af, Panathinaikos probeert maar is niet gevaarlijk genoeg om Standard van zijn stuk te brengen. Ook Bolat (doelman Standard) heeft alles goed onder controle totnogtoe.
In de 42e minuut is Panathinaikos heel gevaarlijk, de bal belandt op de paal.
Net voor de rust kan Mbokani scoren, 1-0. Nu kan Panathinaikos nog maar verlengingen halen als ze drie keer scoren, dus feitelijk moeten ze vier keer scoren om door te gaan.
In de 53e minuut scoort Mbokani weer, maar vanuit buitenspel en de goal word afgekeurd.
In de 58e minuut krijgt Sarr geel, dit betekent dat hij in de volgende match er niet bij is.
In de 71e minuut wordt Dalmat vervangen door Goreux. In de 82e minuut wordt Jovanovic vervangen door Mangala. En in de 89e minuut word Mbokani gewisseld door Traoré. Mbokani heeft een goede wedstrijd gespeeld.
Standard wint met 1-0 (totaal 4-1), een goed resultaat!
Standard dus naar de kwartfinales van de Europa League, de loting is morgen. Het was géén spannende wedstrijd, dit onder meer dankzij het goede resultaat van Standard in Griekenland. Maar op de twee matchen was Panathinaikos gewoon niet sterk genoeg om het Standard moeilijk te maken. Standard was goed! Hopelijk is dit in de volgende ronde ook het geval. Nu Anderlecht nog?
RSC Anderlecht – Hamburger SV
Anderlecht moet een 3-1 achterstand ophalen, maar met deze ploeg is dit mogelijk.
Opstelling: Proto, Deschacht, Juhasz, Gillet, Mazuch, Van Damme, Biglia, Kouyaté, Boussoufa, Suarez, Lukaku
Bank: Chatelle, Schollen, Rnic, Bernardez, De Sutter, Sare, Kanu
Het is spijtig dat Jonathan Legear niet kan spelen. Maar ik vind Suarez, die hem vervangt, een hele goede speler en ik hoop dat hij het waarmaakt vanavond. Als fan van Anderlecht ben ik natuurlijk heel nerveus voor de wedstrijd begint, en dit zal misschien nog erger worden tijdens de match, dat hangt af van de score.
13 seconden bezig en via Boussoufa en Suarez is er al gevaar, daarna met een corner opnieuw gevaar.
In de 3e minuut is Hamburg voor een eerste keer gevaarlijk met Petric.
In de 8e minuut een goede poging van Suarez.
Na een snel en goed begin van Anderlecht komt Hamburg toch in de match. Trouwens, ik vind wel dat de scheidsrechter enorm veel fouten tegen Anderlecht fluit in het begin van de match. Biglia speelt niet zijn beste match totnogtoe.
Halverwege de eerste helft blijkt toch dat het niet zo goed loopt voor Anderlecht, Lukaku staat ook helemaal alleen voorin, de rest moet terugplooien.
In de 34e minuut nog wat enorme kansen voor Anderlecht, maar de bal wil er niet in.
In zulke matchen merk je toch dat je Jan Polak en Marcin Wasilewski mist vind ik.In de 41e minuut maakt Boateng 0-1 voor Hamburg. Nu moet Anderlecht 3 keer scoren. Wel een mooie goal.
In de 43e minuut is het Lukaku-time!!! Goede voorzet van Boussoufa. 1-1 en nog twee te gaan om verlengingen te halen.
In de toegevoegde tijd een penalty voor Anderlecht na een fout op Suarez. Suarez maakt het 2-1! Alles is mogelijk!!!
En weer voor de eerste minuut om is (tweede helft) komt Anderlecht héél dicht bij een goal. En ook met de corner gaat de bal er niet in, Jarolim redt op de lijn. De score blijft 2-1.
En in de 53e minuut maakt Marcell Jansen er 2-2 van door slecht verdedigen van Anderlecht. Nu moet Anderlecht opnieuw drie keer scoren. :-s
En in de 58e minuut reageert Anderlecht al en Biglia scoort, nadat Van Damme en Boussoufa goed passen. 3-2
Nog een half uur en twee goals, haalbaar?
In de 61e minuut haalt Ariël Jacobs Deschacht eraf en Tom de Sutter komt op, een aanvaller voor een verdediger.
Wat een spel, in de 65e minuut breekt Van Damme door, Lukaku past de bal nog en Boussoufa maakt er 4-2 van. Nog ééntje!!!
Als de buren sliepen dan zijn ze nu wakker.
Biglia was niet zo goed in de eerste helft, maar hij maakt dit goed in de tweede, wat een klasse nu.
In de 74e minuut weer gestuntel in de verdediging bij Anderlecht en Hamburg maakt 4-3. Anderlecht moet nu weer twee keer scoren.
In de 81e minuut wordt Lukaku vervangen door Kanu. Als Lukaku niet moe was, dan vind ik dit toch maar een rare wissel.
De match eindigt op 4-3, in totaal is het 5-6 voor Hamburg en Anderlecht is dus spijtig genoeg uitgeschakeld.
We waren er zeer dicht bij! Maar het mocht niet zijn.
Die derde goal tegen krijgen was te veel. Spijtig, maar wat een match.
En ik moet 'MERCI' zeggen tegen Anderlecht, voor het mooie voetbal dat ze brachten en de spannende matchen. BEDANKT! Een staande ovatie was inderdaad verdiend voor de spelers van Anderlecht. Ik ben trots dat ik supporter ben van Anderlecht!
Standard Liege – Panathinaikos FC
Standard won in Greece with 3-1. They already have one foot in the quarter-final, now the other foot.
Line-up: Bolat, Sarr, Pocognoli, Marcos, Ramos, Dalmat, Witsel, Carcela, Jovanovic, De Camargo, Mbokani
Bench: Dufer, Goreux, Felipe, Van Hout, Mangala, Traoré, Gershon
I find it fantastic that Medhi Carcela-Gonzalez may start this match, but Defour is still (or better again) injured.
It's immediately clear that Panathinaikos wants to go for it, Standard better can be cautious and they should avoid being easy-going.
Standard is dangerous on a counter for the first time this match, Mbokani heads the ball on the goal-post. But also Panathinaikos is dangerous sometimes.
The first half goes very good up and down, Panathinaikos tries but isn't dangerous enough to upset Standard. Also Bolat (goalkeeper of Standard) has everything under control until now.
In de 42nd minute Panathinaikos is very dangerous, the ball ends on the goal-post.
Just before half time Mbokani can score 1-0, now Panathinaikos can only reach extra time when they score 3 times, so actually they have to score 4 times to go through now.
In the 53rd minute Mbokani scores again, but it was offside and the goal doesn't count.
In the 58th minute Sarr gets a yellow card, this means that he won't play the next match in Europe for Standard, so probably in the first leg of the quarter-finals.
In the 71st minute Dalmat is replaced by Goreux. In the 82nd minute Jovanovic is replaced by Mangala. And in the 89th minute Mbokani was replaced by Traoré. Mbokani played a very good match.

Standard wins with 1-0 (total 4-1). A very good result!
So Standard through to the quarter-finals of the Europa League, the draw is tomorrow. It wasn't a thrilling match, this because of the good result Standard obtained in Greece. But looking at the two matches Standard just was too strong for this Panathinaikos. Standard played very good! Hopefully this is also the case in the next round. Now Anderlecht has to do it?
RSC Anderlecht – Hamburger SV
If Anderlecht is to move through, they will have to overcome a 3-1 deficit.
Line-up: Proto, Deschacht, Juhasz, Gillet, Mazuch, Van Damme, Biglia, Kouyaté, Boussoufa, Suarez, Lukaku
Bench: Chatelle, Schollen, Rnic, Bernardez, De Sutter, Sare, Kanu
It's unfortunate that Jonathan Legear can't play. But I find Suarez, his replacement, a very good player and I hope that he can show his qualities tonight. As a fan of Anderlecht I'm very nervous before the match started and this can be worse during the match, depends on the score.
Already after 13 seconds Anderlecht is dangerous, thanks to Boussoufa en Suarez. And with the corner they're dangerous again.
In the 3rd minute Hamburg is dangerous but Petric misses.
In the 8th minute a good attempt of Suarez.
After a fast and good start of Anderlecht the players of Hamburg manage to fight themselves in the match again. Besides, I find that the referee whistles a lot of faults against Anderlecht in the beginning of the match. Biglia isn't playing his best match.
Halfway the first half it appears that it isn't going that good with Anderlecht, Lukaku is alone in front, the others have to fall back a lot.
In the 34th minute some good chances for Anderlecht, but the ball doesn't want to go in the goal.
According to me you notice that you miss Jan Polak and Marcin Wasilewski in such matches.
In the 41st minute Boateng scores, 0-1 for Hamburg. Now Anderlecht has to score 3 times. I have to say, it was a beautiful goal.
In the 43rd minute it's Lukaku-time!!! A good assist of Boussoufa, yet 2 to go and then they play extra time.
In the added time a penalty for Anderlecht, a fault on Suarez. Suarez takes the penalty and scores, 2-1! Everything is possible!!!
And again before the first minute is past Anderlecht has a great chance to make a goal. And also after the corner the ball doesn't end in the goal, Jarolim saves on the line. The score stays 2-1.
And in the 53rd minute Marcell Jansen makes it 2-2 because Anderlecht defended badly. Now Anderlecht has to score three times. :-s
And in the 58th minute Anderlecht reacts and Biglia scores. Boussoufa and Van Damme passed very good before the goal. 3-2
Still a half hour and two goals, doable?
In the 61st minute Ariël Jacobs replaces Deschacht by Tom de Sutter, an attacker for a defender.
What a match, Van Damme breaks through, Lukaku passes the ball and Boussoufa can make 4-2. Just one to go!!!
When the neighbours were sleeping then they're awake now!
Biglia wasn't that good in the first half but he compensates this in the second half, he's first class now.
In the 74th minute again bungling in the defence of Anderlecht and Hamburg makes it 4-3. Anderlecht has to score two times again now. :-s
In the 81st minute Lukaku is replaced by Kanu. I find it odd that Lukaku has to be replaced, unless he was tired.
The match ends on 4-3, in total it's 5-6 for Hamburg and Anderlecht is out of the Europa League.
We were that close! But not close enough.
The 3rd goal of Hamburg was too much. Unfortunately, but what a match.
I have to say THANK YOU to Anderlecht, for the beautiful football they brought and the thrilling matches. THANKS! The players of Anderlecht indeed deserved a standing ovation. I'm proud to be a fan of them!


Categorie:sport (sports)
Tags:RSCA RSC Anderlecht Hamburger SV Standard Luik Liege Panathinaikos FC Mehdi Carcela-Gonzalez Steven Defour Mbokani kwartfinale quarter-finals achtste finales Matias Suarez Mbark Boussoufa Romelu Lukaku

12-03-2010
Europa League: Anderlecht & Standard.
Hamburger SV – RSC Anderlecht
De opstelling van Anderlecht: Proto, Deschacht, Juhasz, Gillet, Mazuch, Van Damme, Biglia, Kouyaté, Legear, Kanu, Lukaku
Bank: Suarez, Chatelle, Schollen, Rnic, Bernardez, De Sutter, Saré
Filip Joos gaf commentaar, dat was al een positief begin. ;-) Maar Boussoufa kan niet spelen voor Anderlecht en dat was natuurlijk niet zo positief.
De eerste 20 minuten heeft HSV het meeste balbezit, maar Anderlecht is echt gevaarlijk op uitbraken maar de laatste pas komt niet aan.
De 22e minuut heeft Anderlecht eigenlijk pech, een flipperkast na een hoekschop en Joris Mathijsen maakt een makkelijke goal.
In de 29e minuut wordt er een fout op Van Damme gemaakt, Legear neemt de vrije trap maar Rost, de doelman van HSV, red goed.
HSV houdt zich in na de goal en Anderlecht krijgt meer balbezit. Het spel draait zich als het ware om, Anderlecht heeft nu het meeste balbezit, maar HSV is gevaarlijk op uitbraken.
In de 39e minuut maakt Ruud Van Nistelrooy er 2-0 van. Een prachtige goal. Proto, de doelman van RSCA, had zijn korte hoek niet volledig dicht en daar speelt Van Nistelrooy de bal natuurlijk, maar een flater van Proto kan je het niet noemen vind ik.
In de 44e minuut krijgt RSCA een vrije trap, Legear neemt hem en hij krult de bal prachtig in de goal, 2-1! Een fantastische goal en een goed moment om te scoren. Het is de 6e goal van Jonathan Legear in Europa.
Bij de rust is de stand 2-1, dit komt ook beter overeen met het vertoonde spel van beide ploegen, 2-0 was overdreven geweest.
Ik vind wel dat de bal te snel naar Romelu Lukaku gaat, Anderlecht moet meer voetballen en minder snel diep spelen in de tweede helft.
In de 55e minuut scoort Van Nistelrooy weer, maar het was duidelijk buitenspel en de goal wordt dan ook afgekeurd.
In de 65e minuut maakt Proto een goede redding. Ik vind het begin van de tweede helft minder leuk om te zien, beide ploegen zijn voorzichtiger maar dit is ook logisch natuurlijk, er is ook nog de return.
In de 75e minuut is een afvallende bal wéér voor HSV, Jarolim word niet gedekt en scoort van buiten de baklijn, Proto had zo goed als géén kans. 3-1
Kanu wordt vervangen door Suarez.
In de 84e minuut legt Lukaku de bal perfect voor Legear, maar die mist een ongelooflijke kans. Nauwelijks een minuut later krijgt Anderlecht weer een kans, Legear kan weer op de goal spelen, maar Rost red goed. Ondertussen verdient Anderlecht de 3-2 toch.
Maar het komt er niet meer van, de eindstand is 3-1, een hele goede uitgangspositie voor HSV, maar Anderlecht is nog niet uitgeschakeld. Ze zullen er thuis echt voor moeten gaan en de supporters gaan hen enorm moeten aanmoedigen, maar het is mogelijk. Die match is volgende week donderdag om 21 uur als ik me niet vergis.
Panathinaikos FC – Standard Luik
Opstelling Standard: Bolat, Sarr, Marcos, Ramos, Gershon, Nicaise, Defour, Witsel, Jovanovic, De Camargo, Mbokani
Bank: Dufer, Dalmat, Goreux, Van Hout, Carcela, Mangala, Traoré
Persoonlijk snap ik niet dat Mehdi Carcela-Gonzalez niet in de basis staat, maar de trainer zal zijn redenen wel hebben zeker.

In de 1e minuut al krijgt Panathinaikos een vrije trap net buiten het strafschopgebied. Sinan Bolat, de doelman van Standard, redt prachtig in twee keer.
In de 7e minuut scoort Axel Witsel met het hoofd na een voorzet van Mbokani, 0-1. Een goed begin van Standard.
In de 15e minuut kan Jovanovic na een goede pas van Defour doorbreken. Galinovic, de doelman van Panathinaikos, komt enorm slecht uit, hij had daar niets verloren. Jovanovic geraakt voorbij hem en kan de bal in een lege goal leggen, 0-2.
In de 20e minuut moet Steven Defour vervangen worden, hij is gekwetst. Mehdi Carcela-Gonzalez komt erin.
Het lijkt wel alsof de match gespeeld is en de eerste helft kabbelt voort tot de rust.

Panathinaikos speelt echt niet goed in de eerste helft. Maar na de 0-2 was er eigenlijk niet echt veel meer te zien. Sinan Bolat heeft wel enkele knappe reddingen gemaakt.

In de 2e minuut van de tweede helft krijgt Panathinaikos een vrije trap en ditmaal, in tegenstelling tot de eerste helft, scoren ze wel, Vintra. 1-2 Panathinaikos speelt in het begin véél beter dan in de eerste helft.
In de 59e minuut wordt er een fout gemaakt op Mbokani, maar Jovanovic kan doorbreken, maar ook op hem word er een fout gemaakt. De scheidsrechter moet echt ingrijpen, hij geeft Sarriegie geel, ook Jovanovic krijgt geel en Simao ook. Hij had gerust rood kunnen geven aan de twee spelers van Panathinaikos.
Niet veel later maakt Vintra een fout op Carcela, hij had hier zijn tweede gele kaart mogen krijgen.
Panathinaikos maakt veel fouten, zij spelen hard en zelfs vuil.
In de 73e minuut kan De Camargo alleen op de doelman afgaan en hij maakt koelbloedig af, 1-3.
Het begint een echt slagveld te worden, Panathinaikos heeft een geblesseerde maar de drie wissels zijn gebruikt, dus moeten ze met tien verder. Ook Standard heeft zijn drie wissels ondertussen opgebruikt.
In de toegevoegde tijd krijgt Simao nog een gele kaart, zijn tweede en dus moet Panathinaikos met 9 verder. Maar de wedstrijd is gedaan.
Persoonlijk vond ik het echt geen mooie wedstrijd, maar het is wel een zeer goed resultaat voor Standard. Zij speelden slim en efficiënt. Ook zij moeten volgende donderdag (waarschijnlijk om 19 uur) de return thuis spelen.
---
Hamburger SV – RSC Anderlecht
Line-up Anderlecht: Proto, Deschacht, Juhasz, Gillet, Mazuch, Van Damme, Biglia, Kouyaté, Legear, Kanu, Lukaku
Bench: Suarez, Chatelle, Schollen, Rnic, Bernardez, De Sutter, Saré
The fact that Filip Joos was the commentator for Sporza was a positive beginning. ;-) The fact that Boussoufa wasn't able to play wasn't that positive of course.
The first 20 minutes HSV had the most possession of the ball, but Anderlecht is really dangerous in the counter, but the last pas isn't good.
In the 22nd minute Anderlecht had bad luck, after the corner-kick it was like pinball and the ball ends up with Joris Mathijsen and he could make an easy goal, 1-0.
In the 29th minute there was a foul on Van Damme, Legear took the free-kick but Rost, the goalkeeper of HSV, makes a good save.
HSV doesn't play that attacking anymore after their goal, and Anderlecht had more possession of the ball. The game actually turns, Anderlecht most possession of the ball and HSV very dangerous on the counter.
In the 39th minute Ruud Van Nistelrooy makes 2-0. A very beautiful goal. Proto, the goalkeeper of RSCA, didn't close his short corner completely and naturally Van Nistelrooy plays the ball there, but one can't say that it's a real mistake of Proto according to me.
In the 44th minute RSCA gets a free-kick. Legear takes it and he beautifully curves the ball in the goal, 2-1! A fantastic goal and a very good moment to score for Anderlecht. It's the 6th goal of Jonathan Legear in Europe.

At half time the score is 2-1, this is better, Anderlecht didn't deserve to be 2-0 behind. I find that the ball was played too fast to Romelu Lukaku, Anderlecht should play more football and less those deep balls to Lukaku.
In the 55th minute Van Nistelrooy scores again, but it clearly was offside and the goal doesn't count.
In the 65th minute Proto has to make a beautiful and good save. I find the beginning of the second half not that amusing to watch, both teams play more careful, but this is logical of course, there still is a return in Anderlecht.
In the 75th minute the ball falls back in the foot of a player of HSV, Jarolim, nobody of Anderlecht is there to take the ball away or to stop the shot and he scores from outside the penalty area, Proto didn't have a chance. 3-1
Kanu is replaced by Suarez.
In the 84th minute Lukaku perfectly assists the ball to Legear but he misses this beautiful chance.
Scarcely a minute later Legear again has a chance but Rost saves very good. Now Anderlecht really deserves to make a second goal.
But they can't score anymore and the final score is 3-1, a very good starting position for HSV but Anderlecht isn't eliminated yet. They will have to play at their best at home and the fans have to support them, they really have to encourage the players of Anderlecht, but it still is possible to go through to the next round. That match is next week Thursday at 21 o'clock if I'm not mistaken myself.
Panathinaikos FC – Standard Liege
Line-up Standard: Bolat, Sarr, Marcos, Ramos, Gershon, Nicaise, Defour, Witsel, Jovanovic, De Camargo, Mbokani
Bench: Dufer, Dalmat, Goreux, Van Hout, Carcela, Mangala, Traoré
Personally I don't understand that Mehdi Carcela-Gonzalez isn't playing, but the trainer will have his reasons I guess.
In the first minute already Panathinaikos gets a free-kick just outside the penalty area. Sinan Bolat, the goalkeeper of Standard, saves the ball beautifully in two times.
In the 7th minute Axel Witsel scores with his head after a good assist of Mbokani, 0-1. A good start of Standard.
In the 15th minute Defour passes the ball perfectly to Jovanovic, he can break through. Galinovic, the goalkeeper of Panathinaikos comes out very tremendously, he had nothing to lose there. Jovanovic succeeds in dribbling the guardian and can shoot the ball in an empty goal, 0-2.
In the 20th minute Steven Defour has to be substituted, he's injured again. Mehdi Carcela-Gonzalez replaces him. From there on the match drags along till half time, it semes as if the match is played.

Panathinaikos doesn't play good in the first half. But after the 0-2 there wasn't much to see anymore. Sinan Bolat made some good-looking saves.
In the second minute of the second half Panathinaikos gets a free-kick and this time, unlike the first half, Panathinaikos scores, Vintra makes it 1-2. Panathinaikos plays much better than in the first half.
In the 59th minute there's a fault on Mbokani, but Jovanovic can break through, but they make a fault on Jovanovic too. The referee has to intervene, he gives Sarriegie yellow, also Jovanovic gets a yellow card and Simao. He could have given the two players of Panathinaikos a red card.
Not much later Vintra makes a fault on Carcela, he should have had his second yellow card here, but he didn't.
Panathinaikos makes a lot of faults, they play hard and maybe even dirty.
In the 73rd minute De Camargo breaks through, only the goalkeeper is in front of him. He fearlessly scores, 1-3.
It is becoming a real battlefield, Panathinaikos has an injured player but they already used their three substitutions, so they have to play on with ten players. Also Standard has used its three substitutions in the meantime.
In the extra time Simao gets a yellow card, his second, so Panathinaikos has to play with 9 now. But the match is done.
Personally I didn't find it a beautiful match, but it's a very good result for Standard. They played clever and efficient. They also have to play the return at home next Thursday (probably on 19 o'clock).

Categorie:sport (sports)
Tags:Europa League RSC Anderlecht Standard Luik Liege Hamburger SV Panathinaikos FC België Belgium Duitsland Germany Griekenland Greece Jonathan Legear Ruud Van Nistelrooy Romelu Lukaku RSCA HSV Steven Defour Milan Jovanovic 3-1 1-3

04-03-2010
België – Kroatië: 0-1 /// Belgium – Croatia: 0-1
Gisteravond speelde België een oefeninterland tegen het Kroatië van Slaven Bilic (bondscoach). Velen waren al aan het zeggen voor de match dat België op zijn minst gelijk moest spelen tegen dit Kroatië. Maar zal ik eens iets zeggen, ik ben afkomstig van die streken daar in het zuiden
en geloof me, zo een klopbare kandidaat is het niet hoor.
Zoals ik al zei, de bondscoach is Slaven Bilic van Kroatië. Je hebt spelers als Luka Modrić, Niko Kranjčar en Vedran Ćorluka die bij Tottenham Hotspur (Engeland) spelen. En dit zijn toch niet de minste! Dan is er Ivica Olić die bij Bayern München speelt, Darijo Srna die bij Shakhtar Donetsk speelt en Eduardo die bij Arsenal speelt. Je mag deze ploeg nooit onderschatten! En daarbovenop zou ik ze zelfs naast Turkije en zelfs Duitsland durven plaatsen, als ze maar zin hebben om te spelen!
Ik vond de match gisteren wel een mooie partij, het was duidelijk dat het een vriendenmatch was die gespeeld werd tijdens de 'finale' van het seizoen. Maar buiten dat heb ik leuke dingen gezien en ik ben er zeker van dat Dick Advocaat (bondscoach België) veel geleerd heeft uit deze wedstrijd, ik alvast wel!
Bij de Belgen kreeg Logan Bailly de voorkeur op Jean-François Gillet (doelman). Vincent Kompany en Thomas Vermaelen speelden centraal achterin. En Romelu Lukaku maakte zijn debuut. Voor de rest waren Colpaert, Martens, Van Damme, Vertonghen, Witsel, Hazard en Dembele de elf die aan de wedstrijd mochten beginnen.
De eerste kansen van de wedstrijd zijn voor Kroatië, de Belgen tikken de bal goed rond, maar het lukt hun niet om door te breken. Na tien minuten komen de Belgen voor het eerst in de buurt van Runje (doelman Kroatië), maar de bal krijgt niet de goede richting.
Naar mate de eerste helft vordert komen de Belgen beter in de wedstrijd. Het is een gelijkopgaande strijd, met ongeveer evenveel balbezit en aanvalskansen. De stand bij de rust is 0-0
De tweede helft vond ik minder goed, van beide ploegen. Het leek wel of ze nog voorzichtiger gingen spelen, en ik kan dat helemaal begrijpen aangezien veel spelers (van beide landen) in ploegen spelen die nog iets te bereiken hebben met de ploeg waar ze bij spelen! En in de tweede helft gebeurden bij beide landen ook héél wat wissels die het spel ook niet direct ten goede kwamen.
Ik vond het wel leuk dat Wesley Sonck in het begin van de tweede helft inviel en dat Romelu Lukaku kon blijven staan, zo kon ik hen eens samen zien spelen. En ik denk, na wat ik van Lukaku zag in de eerste helft en met wat ik weet van Sonck dat dit duo wel eens goed samen zou kunnen draaien in de spits, maar dan moeten ze wel meer samen spelen natuurlijk.
In de 63e minuut scoort Niko Kranjčar met een mooie goal, hij schiet van ver nadat Steve Colpaert iets te veel ruimte en ik denk dat Logan Bailly (doelman België) deze bal waarschijnlijk wel had moeten hebben, maar toch, het was een prachtschot en een prachtgoal van Kranjcar! Het was een houdbare bal zoals ik al zei, maar hoeveel doelmannen zouden deze ook effectief gestopt hebben?
De Belgen krijgen nog kansen, maar het lukt niet om deze af te maken, ofwel is er Runje (doelman Kroatië), ofwel de doelpalen. In de 74e minuut krijgen de Belgen nog een vrije trap en Eden Hazard schot deze bal op de kruising van het doel, dit was ook een prachtig doelpunt geweest, maar het zat niet mee.
Kroatië krijgt ook nog kansen en Bailly houdt met een hand (sublieme redding) de Kroaten ook nog van hun 2de doelpunt (79e minuut).
De eindstand is 0-1 voor de Kroaten.
Eigenlijk verdiende deze match geen winnaar en had de score gelijk moeten zijn, en het is spijtig dat dit niet het geval was. Maar teleurgesteld ben ik zeker niet, we zijn zeker niet weggespeeld, we kunnen onszelf in deze match zeker naast de Kroaten zetten. De wedstrijd kon elke kant op. Nee, ik ben zeker niet ontevreden en heb toch heel wat positieve dingen gezien. Al zijn er natuurlijk ook nog dingen waar nog aan gewerkt moet worden en er zijn nog posities waar nog géén 'juiste' speler voor opgestaan is, maar ik ben er zeker van dat Dick Advocaat dit ook nog oplost. Ik heb er alvast vertrouwen in!
Nu nog even over enkele Belgische spelers zelf.
Het debuut van Romelu Lukaku (RSC Anderlecht). Hij speelde niet slecht, zeker niet in de eerste helft, en zoals elke diepe spits duurde het een tijdje voordat hij aan de bal kwam. In de tweede helft deed hij zijn job ook nog goed hoor. Maar men moet hem de tijd geven om te wennen, aan het niveau, aan de ploeg, … En geloof me, hij komt er wel!
Eden Hazard (Lille OSC) speelde weer een heel goede wedstrijd, hij heeft toch echt klasse! Maar het viel wel op dat hij ook niet 100% ervoor ging, en zoals ik eerder al aanhaalde, dit is logisch als je ziet dat de meeste competities in hun beslissende fase zitten.
Thomas Vermaelen (Arsenal), ja wat kan je hier nog over zeggen. Wat een speler, wat een klasse. Zo secuur verdedigen, zo stevig verdedigen, en zelfs nog mee bepalend zijn in de aanval ook! We mogen blij zijn dat hij Belg is en ik ben er fier op dat we zo een speler hebben hier in België!
Jan Vertonghen (Ajax) speelde ook weer een goede match, en het is een feit dat ook ik hem het liefst op het middenveld zie spelen, dat doet hij ontzettend goed.
En dan nog Mehdi Carcela-Gonzalez (Standard Luik), wat een speler hé, dit kan men toch niet ontkennen. Hij heeft indruk op mij gemaakt met zijn invalbeurt. Maar ik wist al dat er heel wat in deze speler zit. Al speelt hij misschien niet bij de juiste ploeg in de competitie om dit eruit te laten komen. Ik bedoel niet dat Standard Luik een slechte ploeg is, maar een speler met zijn spelstijl zou beter tot zijn recht komen in een ploeg als AA Gent en RSC Anderlecht vind ik. Trouwens, bij AA Gent speelt ook nog een jongeling die het in zich heeft, Yassine El Ghanassy (hij speelde gisteren trouwens bij de Belgische Beloften).
Dat ik niet alle spelers hier bespreek wil niet zeggen dat zij niet goed waren, maar deze sprongen bij mij toch echt in het oog. En als de rest slecht was geweest, dan hadden we niet met 0-1 verloren, maar met veel meer!
Ik was trouwens ook blij dat Dick Advocaat Toby Alderweireld opgeroepen heeft. Ik had al gezegd dat ik hem en ook nog Ritchie de Laet er graag bij had gezien. Alderweireld heeft niet lang genoeg op het veld gestaan om veel te laten zien, maar geloof me, dat komt nog wel.
En dan toch nog één ding dat ik kwijt moet. Ik had ergens gehoord dat er mensen zijn die zeggen dat Dick Advocaat en zijn staf onvoldoende aandacht hebben voor Club Brugge. Nu, men moet niet altijd over alle ploegen in België iets zeggen natuurlijk. En over de drie ploegen van België die nog Europees speelden, tja, als je over de ploegen van alle spelers die je in de nationale ploeg hebt, als je over alle Belgische ploegen die het goed doen een woordje moet zeggen, dan kan je grote delen van je dagen daarmee vullen en blijft er dan nog tijd over om een Belgische ploeg op te bouwen. Iedereen die het Belgische voetbal volgt weet dat Brugge het niet slecht gedaan had tegen Valencia, zij hebben géén bondscoaches, géén trainers, géén pers voor nodig om dit te weten.
Trouwens, als er géén aandacht voor Club Brugge was geweest, dan hadden Karel Geraerts, Wesley Sonck en Jonathan Blondel niet opgeroepen geweest. Dit zijn maar liefst drie spelers van Club Brugge, Sonck en Blondel vielen in en Geraerts viel gekwetst uit. In de oorspronkelijke selectie van Dick Advocaat zaten 3 spelers van Club Brugge en 3 spelers van Standard Luik, géén enkele andere ploeg had zoveel spelers die opgeroepen werden. Anderlecht had er twee en ook AZ Alkmaar had er twee. Dit zegt toch genoeg, of niet?
---
Last night Belgium played a friendly international match against the Croatia of Slaven Bilic (national coach). Many were already saying before the match that Belgium at least had to draw or even win against this Croatia. But I'll say something, my grandparent came from that region in the south
and believe me, they aren't this unbeatable.
As I said, Slaven Bilic is the national coach of Croatia. There are players like Luka Modrić, Niko Kranjčar en Vedran Ćorluka that play at Tottenham Hotspur (England). And these aren't bad players, on the contrary! Then there is Ivica Olić (Bayern Munchen), Darijo Srna (Shakhtar Donetsk) and Eduardo (Arsenal). You never may underestimate them! And above that, I'll place them next to Turkey and even Germany, if they have a mind to play good!
I found the match (yesterday) a beautiful match, it was clear that it was a friendly and that it was played during the 'final' of the season. But besides that, I've seen nice things and I'm certain that Dick Advocaat (national coach of Belgium) has learned a lot thanks to this match, I have!
In the Belgian team Logan Bailly was playing (goal) instead of Jean-François Gillet. Vincent Kompany and Thomas Vermaelen played as central backs. And Romelu Lukaku made his first appearance in the national team. The others that started were Colpaert, Martens, Van Damme, Vertonghen, Witsel, Hazard and Dembele.
The first chances of the match were for Croatia, the Belgians passed the ball very good but they couldn't break through. After ten minutes the Belgians came in the neighbourhood of Runje (goalkeeper of Croatia) for the first time, but the ball didn't got the right direction.
The further in the first half, the better the Belgians played. It was a close contest, and both teams had (approximately) as much possession of the ball and chances to attack. The score at half time was 0-0.
The second half wasn't that good (both teams). It seemed as if they played even more carefully, and I can understand this because many players (of both teams) play in teams (competitions) that still can reach something in this season with the team they play at! And in the second half there were (in both teams) a lot of changes and that influenced the play too.
I was happy that Wesley Sonck started in the second half and that Romelu Lukaku still was playing, so I could see them play together. And I think, after what I saw of Lukaku in the first half and with what I know about Sonck that this duo is able to play very good together in point, but they have to play more with each other of course.
In the 63rd minute Niko Kranjčar scored a beautiful goal, he shot from far after Steve Colpaert gave him a little too much space and I think that Logan Bailly (goalkeeper Belgium) probably could have stopped this ball, but really, it was a beauty! A very beautiful goal of Kranjcar! The ball was stoppable, but how many goalkeepers effectively would have stopped this ball?
The Belgians still got chances, but they couldn't score, either there is Runje (goalkeeper of Croatia) or the goal-posts were in the way. In the 74th minute the Belgians got a freekick and Eden Hazard shoots the ball on the bar (crossing), this would have been a nice goal, but no luck.
Croatia also gets some chances and Bailly keeps Croatia from scoring a second time, he does this with a good reflex and with his hand (79th minute).
The final score is 0-1 for Croatia.
Actually this match didn't deserve to have a winner and it should be a draw, and it's unfortunate that this didn't happen. But I'm not disappointed, Croatia didn't overrun us, we even could place ourselves next to Croatia in this match. Most of the times it was a game that could go either way. No, I'm certainly not dissatisfied and I have seen a lot of positive things. But there are things that need to be worked on and there are still positions where no 'right' player can claim these positions with his performances, but I'm certain that Dick Advocaat will solve this. I have faith in it!
Now, about some of the Belgian players themselves.
The debut of Romelu Lukaku (RSC Anderlecht). He played good, certainly in the first half, even now it took a while before he got the first ball in his foot. In the second half he also did a good job. But one has to give him time to get used to the level, the team, … And believe me, he'll get there!
Eden Hazard (Lille OSC) played a quite good match again, he really has talent! But I think that he didn't give 100%, and as I said before, this is logical when you see that most competitions are in their decisive phase.
Thomas Vermaelen (Arsenal), what can you say about him. What a player, what a talent. Defending this accurate, defending this strong, and also being there in the attack when needed! We can be glad that he's a Belgian and I'm proud of the fact that we have a player like him in Belgium!
Jan Vertonghen (Ajax) also played a good game, and it's a fact that I also think that he plays better on the midfield than in the defence, he does this incredible good.
And then there is Mehdi Carcela-Gonzalez (Standard Liege), what a player, one can't deny this. His game and skills a big impression on me when he came on the field in the second half. But I already knew that he was good. But maybe he doesn't play in the right team in the competition to show what he can. I don't say that Standard Liege is a bad team, but a player with his game and skills can really break through in a team like AA Gent and RSC Anderlecht (my opinion). Besides, at AA Gent there's a young player that has the capabilities to become a very good player, Yassine El Ghanassy (he played yesterday with the Belgian national team under-21).
That I don't name all the players here doesn't mean that they weren't good, but these attracted my attention. When the others weren't good Belgian wouldn't have lost with 0-1 but then Croatia would have scored more goals!
I was very happy that Dick Advocaat called up Toby Alderweireld. I already said that I would like to see Alderweireld and Ritchie de Laet in the national team. Alderweireld didn't stand long enough on the field to show anything but believe me, he also will get there.
And then something that I have to say. I heard somewhere that there are people that say that Dick Advocaat and his staff have insufficient attention for Club Bruges. Now, it isn't necessary that they say something about all Belgian teams all the time. And about the three Belgian teams that played in Europe after New Year, well, when you have to say something positive about all the teams off the players that play in the national team, when you have to say something positive about all Belgian teams that play good, then you can fill the greatest part of your days with that and then there's little time left to build up a good national team. Everybody that follows the Belgian football knows that Bruges didn't play bad against Valencia, they don't need a national coach, or trainers, or press to say this to them.
Besides, if he didn't pay attention for Club Bruges, then he wouldn't have called up Karel Geraerts, Wesley Sonck and Jonathan Blondel. These are three players of Club Bruges, Sonck and Blondel were substitutes (bench-players) and Geraerts was injured. In the original selection of Dick Advocaat there were 3 players of Club Bruges and 3 players of Standard Liege, there weren't other teams that had this much players in the national team this match. Anderlecht had two players and also AZ Alkmaar had two players. Doesn't this say enough? Not?

Categorie:sport (sports)
Tags:België Kroatië Bilic Modric Kranjcar Corluka Olic Srna Eduardo Dick Advocaat Bailly Gillet Colpaert Van Damme Kompany Vermaelen Lukaku Martens Vertonghen Witsel Hazard Dembele Sonck Carcela-Gonzalez Belgium Croatia

26-02-2010
RSC Anderlecht, Club Brugge en Standard Luik in de Europa League. – RSC Anderlecht, Club Bruges and Standard Liege in the Europa League.
Gisteravond waren de terugmatchen van de Europa League voor de Belgische ploegen.
Red Bull Salzburg – Standard Luik
Het was 2-3 voor Standard in Salzburg.
AS Roma is uitgeschakeld door Panathinaikos, Panathinaikos won in totaal met 6-4. (3-2 en 3-2). Standard weet dus al dat als ze zich plaatsen ze tegen Panathinaikos FC uitkomen.
Ik heb naar Brugge gekeken en kan dus niet alles zeggen van Standard. Maar naar het schijnt speelde Standard in het begin vooral om de voorsprong te behouden en dreigde Salzburg verschillende keren.

Het is niet echt een boeiende eerste helft geweest en de stand is 0-0 bij de rust, Standard gaat door met deze score.
Standard begon naar het schijnt de tweede helft zoals de eerste, alles op de verdediging en niet veel zin om aan te vallen.
Standard speelde met vuur, in de 80e minuut staat het nog steeds 0-0. Jovanovic is vervangen.

Standard houdt de score op 0-0 en de totale score van de twee matchen is 3-2 voor Standard, dus Standard plaatst zich voor de volgende ronde. Blijkbaar moet je niet aanvallen om te winnen.
In de volgende ronde (achtste finales) moet Standard Luik eerst in Griekenland tegen Panathinaikos FC spelen, dit is op 11 maart 2010 en de terugmatch is op 18 maart 2010. (waarschijnlijk)
Valencia CF – Club Brugge
Het was 1-0 voor Brugge thuis.
Wesley Sonck mag eindelijk nog eens meespelen vanaf het begin!
Net afgetrapt en Valencia staat al 1-0 voor.
Valencia verhoogt de druk en Brugge is het noorden kwijt. Club Brugge ziet echt af in de eerste helft.
Bremen (thuisploeg) staat al snel 3-0 voor tegen Twente, en dit voor het half uur al.
Na een half uur komt Brugge toch iets meer in de match en krijgt zelfs wat kansen.
Twente heeft ook een goal gemaakt tegen Bremen en brengt de stand daar op 3-2 (in totaal). Bremen gaat met deze stand door naar de volgende ronde maar nog 1 goal van Twente is genoeg om zelf door te gaan naar de volgende ronde.
Tegen het einde van de eerste helft komt Brugge nog meer opzetten, maar kan nog niet scoren.
Bij de rust is het 1-0 voor Valencia en Brugge mag blij zijn dat Valencia niet meer scoorde.

Brugge speelt beter mee in de tweede helft, maar Valencia is héél gevaarlijk op de counter.
Bremen staat ondertussen 4-1 voor.
Stijnen houd Brugge echt in de match, hij keept heel goed.
De stand na 90 minuten is 1-0 voor Valencia, maar dankzij de overwinning met 1-0 in Brugge speelt Brugge toch verlengingen.
Twente heeft verloren met 4-1 in Bremen en Werder Bremen gaat dus door naar de volgende ronde.
In de eerste verlenging blijft Stijnen fantastisch keepen, maar na 6 minuten in de eerste verlenging scoort Valencia toch en maakt 0-2. Maar één goal scoren is genoeg voor Brugge als Valencia er geen meer maakt, dan gaat Brugge nog door.
Er wordt niet meer gescoord in de eerste verlenging. Brugge heeft nog een kwartier om ervoor te zorgen dat Valencia niet meer scoort en zelf nog één keer te scoren.
In de tweede verlenging heeft Brugge precies niet meer de kracht om nog echt in de aanval te gaan, het is ook nog eens gevaarlijk omdat Valencia zo goed op de counter speelt. Maar de wedstrijd is nog niet gedaan.
Op drie minuten voor het einde van de verlengingen maakt Valencia nog een goal, 3-0 en Brugge is zeker uitgeschakeld nu.
Brugge verliest in Valencia met 3-0 en de totale score is 3-1 voor Valencia. Zij gaan dus door naar de volgende ronde en spelen tegen Werder Bremen. Het Europees seizoen voor Brugge is voorbij.
Het is spijtig dat Brugge niet doorgaat, want ze speelden helemaal niet slecht, maar Valencia was beter.
RSC Anderlecht – Athletic Bilbao
Het was 1-1 in Bilbao.
Nog géén vier minuten was de match bezig en Anderlecht kwam dankzij een goede pas van Boussoufa en een goal van Lukaku op voorsprong. 1-0
In de 25e minuut dribbelt Lukaku prachtig en de Spanjaarden maken er zelf 2-0 van. "E viva Espagna"


Bij de rust is de stand 2-0, op het einde van de eerste helft kwam Bilbao nog wel opzetten maar ze konden niet scoren. Anderlecht was heel sterk in de eerste helft en Bilbao kan er niet veel tegen inbrengen.
PSV staat (thuis) ook met 2-0 voor tegen Hamburg tijdens de rust, dus het zou een klassieker Anderlecht tegen PSV kunnen worden, maar er moet natuurlijk nog een tweede helft gespeeld worden. Anderlecht heeft wel iets meer zekerheid als PSV, want PSV verloor in Hamburg met 1-0 en als Hamburg één keer scoort tegen PSV (met deze stand 2-0) gaat Hamburg door.
In de 48e minuut scoort Anderlecht via een vrije trap de 3-0, Roland Juhasz scoort. Ondertussen had Hamburg ook al gescoord en is de stand in PSV 2-1 en nu zou Hamburg doorgaan naar de volgende ronde.
In de 67e minuut maakt Jonathan Legear een prachtgoal en het is 4-0.
Hamburg maakt met een penalty zelfs 2-2 en dit geeft hun natuurlijk nog meer zekerheid op de volgende ronde.
Anderlecht wint met 4-0, gewoon superklasse.

Hamburg verlies in PSV met 3-2 maar gaat toch door naar de volgende ronde.
En het dient gezegd te worden, alle spelers van Anderlecht speelden een hele goede wedstrijd. Maar als Lucas Biglia en Mbark Boussoufa zo goed spelen als in deze match, dan draait de ploeg eens zo goed. En dan nog een speler als Lukaku in de spits en waar eindigt het dan?
In de volgende ronde (achtste finales) moet RSC Anderlecht eerst in Duitsland tegen Hamburg SV spelen, dit is op 11 maart 2010 en de terugmatch is op 18 maart 2010. (waarschijnlijk)

We hebben dus 2 ploegen in de achtste finales. 2 op drie is helemaal niet slecht!
---
Last night it was time for the returns in the Round of 32 for the Belgian teams.
Red Bull Salzburg – Standard Liege
It was 2-3 for Standard in Salzburg.
AS Roma is defeated by Panathinaikos, they won with 6-4 (3-2 and 3-2). So Standard already knows that they have to play against Panathinaikos FC in the next round.
I watched Bruges and so I can't say everything about Standard. It appeared that Standard played to keep their lead and Salzburg threatened a few times.

It wasn't a moving first half and the score at half time is 0-0. With this score Standard goes through to the next round.
Standard started the second half as the first, all on defence and they don't want to attack.
Standard plays with fire, in the 80th minute it's still 0-0. Jovanovic is substituted.
The final score is 0-0, Standard wins with a total score of 3-2 and goes through to the next round. Apparently you don't have to attack to win.
In the next round Standard Liege has to play in Greece first against Panathinaikos FC, this match is on March 11th 2010, the return is on March 18th 2010. (probably)
Valencia CF – Club Bruges
It was 1-0 for Club Bruges at home.
At last Wesley Sonck may start a match for Bruges!
The match just started and Valencia scores already. 1-0
Valencia puts the pressure up and Bruges doesn't know what to do. Club Bruges really has problems in the first half.
Bremen already leads with 3-0 (at home) against Twente and this after a half hour.
After a half hour Bruges gets a little bit more in the match and they even get some chances.
Twente scored a goal in Bremen and brings the total score to 3-2. On that moment Bremen goes through but one goal is enough for Twente to go through.
At the end of the first half Bruges keeps trying to score, but they didn't succeed in that.
At half time the score is 1-0 for Valencia. Bruges may be happy that Valencia didn't score more goals then 1.
In the second half Bruges plays along but Valencia is very dangerous on the counter.
In the mean time Bremen leads with 4-1.
Stijnen (goalkeeper of Bruges) does a very good job, thanks to him Bruges still has chances to go through to the next round.
The score after 90 minutes is 1-0 for Valencia, but thanks to the victory with 1-0 in Bruges, Bruges play extra time (2 times 15 minutes).
Twente lost in Bremen with 4-1 and Werder Bremen goes through to the next round.
Stijnen keeps stopping the ball fantastic in the first half of the extra time, but in the 6th minute of the extra time Valencia can score the 2-0. But scoring one goal is enough for Bruges when Valencia doesn't score another goal, then Bruges goes through.
Nobody scores again in the first 15 minutes of the extra time, Bruges still has 15 minutes to make sure that Valencia doesn't score again and to make one goal themselves.
In the second half of the extra time it seems that Bruges hasn't got the energy anymore to attack and it's very dangerous too because Valencia plays very good on the counter. But the match isn't finished yet.
Three minutes before the end of the extra time Valencia makes another goal, 3-0. And Bruges is defeated.
Bruges looses with 3-0 in Valencia, the total score is 3-1 for Valencia and they go through to the next round, they play against Werder Bremen then. For Club Bruges the season in Europe is over.
It would have been nice when Bruges went through to the next round, cause they didn't play bad, but Valencia was better.
RSC Anderlecht – Athletic Bilbao
It was 1-1 in Valencia.
After four minutes already Anderlecht toot the lead with a good pass of Boussoufa and a goal of Lukaku. 1-0
In the 25th minute Lukaku beautifully dribbles, assists the ball and the Spaniards made it 2-0 themselves. "E viva Espagna'


At half time the score is 2-0. Bilbao keeps pressing at the end of the first half but they couldn't score. Anderlecht was quite strong in the first half and Bilbao couldn't do much against them.
At half time PSV leads (at home) 2-0 against Hamburg, so it could be that in the next round there's a classic RSC Anderlecht against PSV Eindhoven, but they both still have to play a second half . Anderlecht has more chance to go to the next round than PSV, cause PSV lost in Hamburg with 1-0 and when Hamburg scores one time (with this score: 2-0) then Hamburg goes through.
In the 48th minute Anderlecht scores Roland Juhasz after a free-kick, 3-0. In the mean time Hamburg has scored in PSV and the score there is 2-1, and now Hamburg would go through.
In the 67th minute Jonathan Legear makes it 4-0 with a super-beautiful goal.
With a penalty Hamburg even makes it 2-2 against PSV, and so they are a little bit more sure of the next round.
Anderlecht wins with 4-0, first-class.

Hamburg looses in PSV with 3-2 but they go through to the next round.
And it has to be said, all players of Anderlecht played a very good match. But when Lucas Biglia and Mbark Boussoufa play as good as now in this match then the team plays even better. And then a player like Lukaku to make the goals and where does this end then?
In the next round RSC Anderlecht has to play in Germany first against Hamburg SV, this match is on March 11th 2010, the return is on March 18th 2010. (probably)
So in total we have 2 teams in the Round of 16. 2 teams of the 3 through, that isn't bad at all!

Categorie:sport (sports)
Tags:RSC Anderlecht Club Brugge Standard Luik Athletic Bilbao Valencia CF Red Bull Salzburg Europa League Bruges Liege Romelu Lukaku Boussoufa Biglia Legear Hamburg SV Panathinaikos FC Werder Bremen

25-02-2010
Tweemansbob vrouwen 2de dag & Sugar Jackson - Bobsleigh: Women's 2nd day & Sugar Jackson
Gisternacht waren de eerste twee Runs van de Tweemansbob voor Vrouwen. Elfje Willemsen en Eva Willemarck deden het helemaal niet slecht voor hun eerste deelname aan de Olympische Winterspelen.
In hun eerste Run haalden zij een tijd van 54.27 seconden, dit gaf recht op een 15e plaats en was 1.08 seconde trager dan Canada1 die eerste stond met 53.19 seconden.
In hun tweede Run haalden de Belgische vrouwen een tijd van 54.40 seconden, hun start was ongeveer hetzelfde als de eerste Run maar er werden meer fouten gemaakt. Canada1 won ook de tweede Run en verbeterde zelfs hun tijd tot 53.01 seconden, wat 1.39 seconden sneller was dan de Belgische vrouwen.
Voor de twee laatste Runs van deze nacht staan de Belgische vrouwen in totaal op een 15e plaats met een totaaltijd van 1 minuut 48.67 seconden, dit is 2.47 seconden trager dan Canada1 die nog steeds eerste staan. De Belgische vrouwen staan maar 0.15 seconden achter op Italië1 en dus zou hun doel moeten zijn om één plaats te winnen en de rest achter hun te houden. Maar zelfs een 15e plaats zou al een mooi resultaat zijn natuurlijk.
- Tweemansbob V : Run 3
Gisteren hadden de Belgen een starttijd van 5.41 seconden en 5.38 seconden, vandaag haalden ze weer datzelfde niveau, 5.46 seconden. Hun tijd van deze afdaling was 54.64 seconden, de traagste van de drie, 2.47 seconden trager dan de winnaar van de derde Run. Ze hebben nu een totaaltijd van 2 minuten 43.31 seconden en blijven hiermee 15e staan. Doch, zij haalden GrootBrittanië1 in doordat deze bob crashte, maar die hebben maar een achterstand van 0.14 seconden straks en dit word gevaarlijk voor de positie van de Belgen. De Belgen werden op hun beurt dan voorbijgestoken door Zwitserland1. De Belgen hebben een achterstand van 0.39 seconden op Italië1 en 0.56 seconden op Zwitserland1.
Canada1 blijft aan de leiding, zij zijn buiten categorie totnogtoe, zij wonnen ook de derde Run en dit met een nieuwe toptijd van 52.85 seconden. Zij staan 0.57 seconden voor in totaal op VerenigdeStaten2 en Canada2 is derde met 0.91 seconden achterstand.
- Tweemansbob V : Run 4
De vierde Run werd de beste Run van de Belgische vrouwen. Zij haalden een tijd van 54.17 seconden (met weer ongeveer dezelfde starttijd). Ondanks hun beste tijd lukt het hen niet om Italië1 in te halen maar dankzij de crash van Duitsland2 wonnen ze toch nog een plaatsje.
In totaal hebben zij een tijd van 3 minuten 37.48 seconden. En het dient toch gezegd te worden, het is sowieso al knap dat zij de vier Runs telkens afwerkten zonder een crash, knap toch!
De Belgische vrouwen eindigen deze Olympische Winterspelen op een 14e plaats. Al bij al een heel goed resultaat, want top 16 was voorspeld. Het was een fijne beleving om een Belgisch team in het bobsleeën voor vrouwen te hebben en op nu naar de Winterspelen van 2014 in Rusland, en dan misschien met meer dan één team en misschien strijdend voor de top 10? Dank je dames en Canvas voor dit mooie verhaal!
Canada1 wint de gouden medaille met een totaal tijd van 3 minuten 32.28 seconden. Canada2 werd knap tweede op 0.85 seconden van de eerste. En VerenigdeStaten3 haalt het brons met 1.12 seconden achterstand. België heeft in totaal 5.20 seconden achterstand op de winnaar.
De commentator van Sporza had zelf blijkbaar nog niet veel ervaring met het bobsleeën, of hij was niet goed wakker, maar dat is hem vergeven, ik ben al blij dat het bobsleeën live op televisie te zien was. Ook Sporza bedankt dus!





NOTA: Sugar Jackson kreeg goed nieuws want het Vlaams Doping Tribunaal sprak de bokser vrij. Hij liep kans om een jaar geschorst te worden omdat hij twee keer zijn whereabouts niet invulde en een dopingcontrole mistte (zie 'Wickmayer en Malisse').
Op 19 maart 2010 vindt in de Lotto Arena in Merksem, Antwerpen, België een belangrijk internationaal boksgala plaats met als hoofdkamp Sugar Jackson tegen de Ameikaan Randall Bailey. En nu die schorsing niet meer boven zijn hoofd hangt kan hij er terug volledig voor gaan.


---
Last night it was time for the first two Runs of the Women's Bobsleigh. Elfje Willemsen and Eva Willemarck didn't do a bad job for their first participation at the Olympic Winter Games.
In their first Run they got a time of 54.27 seconds, they were 15th with that time and it was 1.08 seconds slower than Canada1, they were first with 53.19 seconds.
In their second Run the Belgian women got a time of 54.40 seconds, their start was almost the same as the first Run but they made more mistakes during the run-down. Canada1 also won the second Run and they even improved their time to 53.01 seconds, this is 1.39 seconds faster than the Belgian women.
For the last two Runs of this night the Belgian women stand on a 15th place with a total time of 1 minute 48.67 seconds, this is 2.47 seconds slower than Canada1 (they are first). The Belgian women stand only 0.15 seconds behind on Italy1 and thus their objective should be to win one place (at least) and to keep the others behind them. But even a 15th place will be a beautiful and good result of course.
- Women's Bobsleigh : Run 3
Yesterday the Belgians had a start time of 5.41 seconds and 5.38 seconds, today they started at the same level with 5.46 seconds. Their time of run-down was 54.64 seconds, the slowest of the three Runs, 2.47 seconds slower than the winner of the 3rd Run. They now have a total time of 2 minutes 43.31 seconds and stay on the 15th place. But, they overtook GBR1 because that bobsleigh crashed, but those stand only 0.14 seconds behind and this isn't good for the Belgians of course. The Belgians were overtaken by Sui1 and they now stand 0.39 seconds behind Italy1 and 0.56 seconds on Sui1.
Canada1 stays in the lead, they are extraordinary, they also won the 3rd Run and this with a new best time of 52.85 seconds. They now have the start of 0.57 seconds on USA2 and Canada2 is third with and they stand 0.91 seconds behind Canada1.
- Women's Bobsleigh : Run 4
The fourth Run actually was the best Run of the Belgian women. They got a time of 54.17 seconds (and again almost the same starting time). Despite their best time they didn't succeed to catch up Italy1 but thanks to a crash of Germany2 they won one place.
In total they have a time of 3 minutes 37.48 seconds. And it has to be said, in any case it's very good that they succeeded to end the four Runs without a crash, really nice!
The Belgian women end this Olympic Winter Games on a 14th place. All in all a very good result because the goal was top 16. It was a nice experience to have a Belgium team in Women's Bobsleighing and now on to the Winter Games of 2014 in Russia, and maybe then with more than one team and maybe fighting for the top 10?
Thanks ladies and Canvas for this beautiful story!
Canada1 wins the gold medal with a total time of 3 minutes 32.28 seconds. Canada2 handsomely ended second on 0.85 seconds of the first. And USA3 gets the bronze medal and ends 1.12 seconds behind the first. Belgium ends at 5.20 seconds of the first place.
The commentator of Sporza apparently didn't have much experience with bobsleighing or he wasn't awake, but that's forgiven, I'm glad that the bobsleighing was broadcasted live on television. So also Sporza thanks!





NOTE: Sugar Jackson got good news because the Flemish Doping Tribunal cleared him. He got the chance to be suspended for a year because he had problems with the whereabouts two times and missed a control on doping (see 'Wickmayer and Malisse').
On March 19th 2010 there's an important international boxing gala in the Lotto Arena in Merksem, Antwerp, Belgium. And there is the IBF Welterweight eliminator between Sugar Jackson and the American Randall Bailey. And now that the worries of the suspension are gone he can completely focus on boxing again!

Categorie:sport (sports)
Tags:Olympische Winterspelen Vancouver 2010 bobslee tweemansbob België Canvas Elfje Willemsen Eva Willemarck Sigi Feuser Kristy Shields Rudi Diels Sugar Jackson whereabouts suspension cleared Sporza Canvas Belgium Belgian

24-02-2010
Olympische Winterspelen Vancouver 2010: Bobslee : Tweemansbob vrouwen. - Olympic Winter Games Vancouver 2010: Bobsleigh: Women's.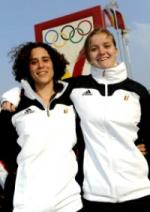 Vannacht was het zover, zolang ernaar uitgekeken, zolang er naartoe gewerkt en nu mocht het Belgische vrouwenteam afdalen in Vancouver in de categorie 'Tweemansbob voor vrouwen'. Prachtig toch!
Het is voor het eerst dat een Belgische bob in actie komt op de Olympische Winterspelen.
Nog géén drie jaar geleden zagen de Belgische dames voor het eerst een bobslee van dichtbij. Canvas volgde het Belgische bobavontuur op de voet, en zelfs de buitenlandse pers heeft nu veel aandacht voor hun verhaal en prestaties. Het begon zo:
"""
In september 2007 lanceert Canvas een ambitieuze oproep, vrouwelijke atletes met een minimumgewicht van 70 kilogram worden uitgenodigd om zich kandidaat te stellen voor het eerste Belgische vrouwen-bobsleeteam met als doelde Olympische Winterspelen van 2010 in Vancouver halen. Sportdirecteur Geert Vanvaerenbergh heeft het nodige budget bij elkaar gezocht. De KU Leuven en toptrainer Rudi Diels hebben zich geëngageerd om de selecties en oprichting van het team te begeleiden. Canvas zal het verhaal en de wetenschap erachter op televisie brengen.
De eerste vier afleveringen gaan over het feit of het mogelijk is om op 4 maanden tijd 6 atletes uit verschillende sporttakken om te scholen tot bobsleesters en hen te laten deelnemen aan een officiële bobrace? 72 atletes hebben zich aangeboden maar slechts 10 voldoen aan de criteria (na de testen aan de KU Leuven). Deze 10 trekken naar de bobbaan van Winterberg voor een eerste afdaling in een bobslee. Zes meisjes halen uiteindelijk het team: Leen (roeien), Bieke (zwemmen), Helena (rugby), Elfje (speerwerpen), Eva (sprint) en Kim (shorttrack).
Na een paar afdalingen word duidelijk dat Leen, Elfje en Eva het meeste stuurmanskwaliteiten hebben en de andere drie worden remster. Vier maanden lang trainen ze onder supervisie van de Roemeense bobcoach Paul Neagu, met vallen en opstaan … en heel wat crashes.
Op 25 januari 2008 staat België met 3 teams aan de start in Winterberg. België haalt met glans de 8e, de 13e en de 14e plaats op 18 deelnemers.
De volgende zes afleveringen gaan over het feit of België het wereldkampioenschap in Lake Placid kan halen. België neemt met 3 teams deel aan het officiële bobsleeseizoen 2008-2009. Slechts één van hen zal het Wereldkampioenschap halen. Na Königssee wordt duidelijk dat Eva Willemarck niet voldoet als pilote, maar ze wordt opgevist als remster. Dit zorgt voor een herschikking en Kim en Helena vallen af wegens tegenvallende resultaten.
Na nieuwe selectieproeven wordt sprintster Evi Petro aan het team toegevoegd. Leen en Elfje strijden nu aan het stuur voor het enige WK-ticket. Race na race wordt duidelijk dat Elfje de betere pilote is, ze finisht op één keer na telkens voor Leen en zo krijgt Elfje het recht om voor België deel te nemen aan het Wereldkampioenschap in Lake Placid. Bieke moet bij de remsters het team verlaten omdat ze de minst goede resultaten behaalde.
Maar de weg naar de Olympische Winterspelen is nog lang want Elfje eindigt op het WK 18e op 20 deelnemers. Maar er is hoop, op 54 atletes eindigt Elfje het seizoen als 27e en Leen als 29e. Ons team is daarmee het 8e beste van de wereld en dat geeft recht op twee plaatsen op de Wereldbekerwedstrijden. De Champions League van het bobsleeën.
Coach Paul Neagu is ondertussen vervangen door de Canadese Sigi Feuser en later komt de Canadese Kristy Shields erbij als assistent coach.
In de laatste vier afleveringen zien we of de Belgen de Olympische Winterspelen bereiken. Tijdens de zomer van 2009 worden de atletes klaargestoomd door topcoach Rudi Diels en het wetenschappelijk team van de KU Leuven. Men moet de kwalificatie voor de Olympische Winterspelen afdwingen in 7 Wereldbekerwedstrijden en België moet daarin minstens twee keer als 8e land over de finish komen.
In deze Wereldbekerwedstrijden worden de Belgen in Lake Placid 17e op 22 deelnemers, in Winterberg 14e op 23 deelnemers en in Altenberg 16e op 20 deelnemers. Elfje Willemsen en Eva Willemarck slagen erin zich te plaatsen voor de Olympische Winterspelen. Het doel is bereikt!
"""
De eerste run was om 2 uur 's nachts Belgische tijd en werd live uitgezonden op Sporza en ook de tweede run, om 03.10 uur 's nachts Belgische tijd was live te volgen.
Het Belgische team bestaat uit:
- Elfje Willemsen:
geboren: 11 januari 1985 te Turnhout
lengte: 1,74 m.
gewicht: 76 kg.
- Eva Willemarck:
geboren: 28 juni 1984 te Gent
lengte: 1,72 m.
gewicht: 70 kg.
Coach: Sigi Feuser
De Canadese Sigi Feuser is synoniem voor de doorbraak van vrouwen in de bobsleewereld. Samen met Sue Calvert vormde Feuser (in 1989) het eerste damesteam in de door mannen gedomineerde sport.
Assistent-Coach: Kristy Shields
De Canadese Kristy Shields was zelf zes jaar lang remster en pilote in het Canadese bobteam waarvan Sigi Feuser toen coach was. Ze werkt ook bij het Bobslee Event Management van het Vancouver Olympisch Comité.
Coach: Rudi Diels
Rudi Diels is het meest gekend als trainer van spurters zoals Kim Gevaert. Hij is hoofdcoach en trainingscoördinator voor het Belgische bobsleeteam. Hij focust zich op de conditionele begeleiding van het team.
Tijdens trainingen presteerden de Belgen goed, zij zaten met hun tijd steeds rond de 14e plaats.
- Tweemansbob V : Run 1
België start als 18e land. De start is niet zo goed en na hun afdaling staan ze 15de met een tijd van 54.27 seconden. De gemiddelde snelheid was 144 km/u. En na Run 1 staan ze nog steeds 15de op 21 deelnemers.
De winnaar van de eerste Run is Canada1 met een tijd van 53.19 seconden, dit is 1.08 seconden sneller dan de Belgen. Duitsland2 en Verenigde Staten2 zijn samen tweede met een tijd van 53.28 seconden.
- Tweemansbob V : Run 2
De tweede Run van de Belgische vrouwen was iets slechter dan de eerste. De starttijd was bijna hetzelfde, maar ze kwamen pas aan na 54.40 seconden. De gemiddelde snelheid was 143.2 km/u.
Ze hebben een totale tijd van 1 minuut 48.67 seconden nu. Ze blijven 15de na deze Run.
Canada1 blijft aan de leiding, zij hebben een totale tijd van 1 minuut 46.20 seconden, dit is al 2.47 seconden sneller dan de Belgen. Tweede is nu de Verenigde Staten2, zij volgen op 0.13 seconden van de eerste. Duitsland2 is derde, zij volgen op 0.40 seconden.
Al bij al deden de Belgen het niet zo slecht. Zeker gezien top 16 hun doel was. Het is nog maar hun eerste Olympische Spelen, ze zijn niet laatste en ze zijn niet gecrashed. Misschien dat ze morgen een plaats of twee kunnen winnen.
Met dank aan de site van Canvas! Morgen het vervolg!
---
Tonight it was the night, one already looked out for it a long time, one worked towards it a long time and now the Belgian women's team can run down in Vancouver. Just marvellous!


It's the first time that a Belgian bobsleigh team comes in action at the Olympic Winter Games.
Not yet three years ago the Belgian women saw a bobsleigh for the first time from nearby. Canvas followed the Belgian bobsleigh-adventure closely, and even the foreign press has now attention for their story and performances. And so it all began:
"""
In September 2007 Canvas launches an ambitious call, female athletes with a minimum weight of 70 kilograms are invited to stand for the first Belgium Female bobsleigh-team with the objective to qualify for the Olympic Winter Games in 2010 in Vancouver. Sport-manager Geert Vanvaerenbergh has collected the necessary budget. The Catholic University Leuven and top-trainer Rudi Diels committed to lead the selections and establish the team. Canvas (Belgian television channel) will broadcast the story and the science behind this on television.
The first four episodes go about the question if it's possible to retrain 6 athletes from different sport branches to bobsleigh-athletes and this in 4 months and to let them participate at an official bobsleigh-race? 72 athletes volunteered but only 10 meet the criteria (to the tests at the Catholic University Leuven). These 10 go to the bobsleigh track of Winterberg for a first run-down in a bobsleigh. Finally six girls reach the team: Leen (rowing), Bieke (swimming), Helena (rugby), Elfje (javelin-throwing), Eva (sprint) and Kim (shorttrack).
After a few run-downs it becomes clear that Leen, Elfje and Eva have the best pilots and the other three become brakeman. Four months they train under supervision of the Romanian bobsleigh-coach Paul Neagu, with trial and terror … and a lot of crashes.
On January the 25th 2008 Belgium starts with 3 teams in Winterberg. Belgium brilliantly ends 8th, 13th and 14th on 18 participants.
The following six episodes are about the question if Belgium can qualify for the World Championship in Lake Placid. Belgium competes with 3 teams at the official bobsleigh-season 2008-2009. But only one of those teams will qualify for the World Championship. After Königssee it's clear that Eva Willemarck doesn't meet the criteria as a pilot, but she becomes a brakeman. This results in a reshuffle and Kim and Helena have disappointing results and have to stop.
After new selection tests, Evi Petro (sprint) is added to the team. Leen and Elfje compete now as pilots for the only WC-ticket. Race after race it becomes clear that Elfje is the better pilot, she finishes (one time not) each time before Leen and so Elfje has the right to participate at the World Championships in Lake Placid. Bieke has to leave the team (brakemen) because she got the least good results.
But the road to the Olympic Winter Games is still long cause Elfje ends 18th (WC) on 20 participants. But there still is hope, Elfje ends the season 27th and Leen 29th on 54 athletes. Our team is the 8th best of the world and because of this result we can have two teams in the World Cup competitions. The Champions League of bobsleighing.
In the mean time the Canadian Sigi Feuser replaces Paul Neagu and later on the Canadian Kristy Shields comes to assist the coach.
In the last four episodes we see if the Belgians reach the Olympic Winter Games. During the summer of 2009 the athletes are prepared by top-trainer Rudi Diels and the scientific team of the Catholic University Leuven. One has to qualify for the Olympic Winter Games in 7 World Cup competitions and Belgium has to end at least two times as 8th country.
In these World Cup competitions the Belgians end 17th on 22 participants in Lake Placid, in Winterberg they end 14th on 23 participants and in Altenberg they end 16th on 20 participants. Elfje Willemsen and Eva Willemarck qualify for the Olympic Winter Games. The objective is reached!
"""
The first run was at 2 o'clock' at night (Belgian time) and was live on television in Belgium (Sporza, a Belgian sports-channel) and also the second run was broadcasted live on this channel (03.10 at night in Belgium).
The Belgian team:
- Elfje Willemsen:
Born: January 11th 1985 in Turnhout
Length: 1.74 m. (5.70 feet)
Weight: 76 kg.
- Eva Willemarck:
Born: June 28th 1984 in Ghent
Length: 1.72 m. (5.65 feet)
Weight: 70 kg.
Coach: Sigi Feuser
De Canadian Sigi Feuser is the first women athlete in the world of bobsleighing. Together with Sue Calvert she was the first women's team ever in a sport dominated by men.
Assistant-coach: Kristy Shields
The Canadian Kristy Shields was six years brakeman and pilot in the Canadian bobsleigh-team, Sigi Feuser was coach of the Canadian women's team then. She also works at the Bobsleigh Event Management of the Vancouver Olympic Committee.
Coach: Rudi Diels
Rudi Diels is most known as trainer of sprint-athlete Kim Gevaert. He is the head-coach and training-coordinator of the Belgian bobsleigh-team. He focuses on the conditional element of the team.
During the training on the Olympic track the Belgian performed good, their time was always around the 14th place.
- Women's Bobsleigh: Run 1
Belgium starts as 18th country. The start isn't that good and after their run they're 15th with a time of 54.7 seconds. The average speed was 144 km/h. And after Run 1 they still stand 15th on 21 participants.
The winner of the first Run was Canada1, they had a time of 53.19 seconds, this is 1.08 seconds faster than the Belgians. Germany2 and USA2 are second together with a time of 53.28 seconds.
- Women's Bobsleigh: Run 2
The second Run of the Belgian women was a little worse than the first. Their start was almost the same, but they ended in 54.40 seconds. The average speed was 143.2 km/u.
They have a total time of 1 minute 48.67 seconds now. They stay 15th after this Run.
Canada1 stays in the lead, they have a total time of 1 minute 46.20 seconds, this is already 2.47 seconds faster than the Belgians. Second now is USA2, they follow on 0.13 seconds of the first and Germany2 is third, they follow on 0.40 seconds.
In fact the Belgians didn't do that bad. Certainly when you know that their goal was top 16. It's their first Olympic Games, they aren't last and they didn't crash. Maybe tomorrow they can gain a place or two.
With thanks to the site of Canvas! (Page is in Dutch) Tomorrow the next runs!

Categorie:sport (sports)
Tags:Olympische Winterspelen Vancouver 2010 bobslee tweemansbob België Canvas Elfje Willemsen Eva Willemarck Sigi Feuser Kristy Shields Rudi Diels Olympic Winter Games Vancouver 2010 bobsleigh women's Belgium Evi Petro

19-02-2010
Mooi toch! En zo lang geleden … - Glorious! And so long ago …
Het is maar liefst 18 jaar geleden dat nog eens drie Belgische ploegen Europees overwinterden, toen waren het RSC Anderlecht, Club Brugge en AA Gent.
Het is wel géén makkelijke opdracht voor de drie (RSC Anderlecht, Club Brugge en Standard Luik). Athletic Bilbao, Valencia FC (de nummer 3 in Spanje en 18 wedstrijden ongeslagen) en Red Bull Salzburg. Geen kleintjes dus.
Club Brugge speelde tegen de Spaanse topclub Valencia. En Club deed het ontzettend goed. Valencia eiste de bal op in het eerste kwartier, maar Stijnen (doelman Club Brugge) deed wat hij moest doen, de bal uit de netten houden. Maar Club houd stand en kan gelijke tred met de Spanjaarden houden. In de 52e minuut kreeg Silva verdient zijn tweede gele kaart en dus ook rood en Valencia moest verder spelen met tien. Vijf minuten later maakt Kouemaha de enige goal van de wedstrijd en Club Brugge wint deze match dus ook met 1-0. Voor Valencia is dit de eerste Europese nederlaag sinds november 2007.
Verrassend, maar prachtig! Ze zijn natuurlijk nog niet geplaatst voor de volgende ronde, in Valencia gaan ze er nog hard voor moeten vechten.
Standard Luik moest het opnemen tegen Red Bull Salzburg in Standard. Na een paar minuten stond Standard al 0-1 achter en bij de rust zelfs 0-2. Ik heb de match zelf niet gezien, maar Standard Luik was helemaal niet goed en kon niets laten zien, het leek een afstraffing te worden. In de tweede helft kon Standard nog steeds géén vuist maken, zelfs niet na dat ze een strafschop 'kregen' en de stand 1-2 werd. Maar in de 80e minuut worden de spelers van Standard wakker en met een goal van De Camargo en twee minuten later een tweede goal (hij maakte de penalty) van Witsel zet de landskampioen (2009) de situatie recht en wint met 3-2.
Ook dit is nog géén zekerheid voor de kwalificatie, zeker niet aangezien Salzburg volgende week thuis speelt en twee uit-goalen heeft.
Daarna was het de beurt aan RSC Anderlecht, zij moesten op verplaatsing spelen, in de heksenketel in het Baskenland bij Bilbao. Athletic Bilbao staat momenteel 7e in de Spaanse competitie, maar Bilbao is nog nooit gedegradeerd en dat zegt toch wel iets.
In de eerste helft is Anderlecht baas, zij spelen ontzettend goed. In de 36e minuut kon Biglia scoren. Proto (doelman RSC Anderlecht) hield de stand op 0-1 net voor de rust. In de tweede helft speelt Anderlecht nog steeds goed, maar Bilbao zit toch beter in de wedstrijd. In de 59e minuut kan San José de stand toch op 1-1 zetten. Bilbao blijft drukken maar de stand blijft gelijk. Tegen het einde van de match was duidelijk dat beide ploegen veel gegeven hadden en niet meer bij machte waren om iets te forceren.
Met dit gelijkspel is Anderlecht dus ook nog niet zeker van de volgende ronde, maar het heeft wel een optie op die volgende ronde genomen door dit belangrijke uit-doelpunt te maken. Zij spelen volgende week thuis tegen Bilbao, ik ben er klaar voor, ik hoop de spelers van Anderlecht ook!
De drie Belgische ploegen deden het dus helemaal niet slecht (qua uitslag) in de Europa League. Twee ploegen wonnen thuis (Club Brugge en Standard Luik) en één ploeg speelde op verplaatsing gelijk (RSC Anderlecht). Toch mooi, en zoals ik al zei, zolang geleden. Volgende week zijn de terugmatchen, ik hoop dat de drie (en zeker RSC Anderlecht) zich dan kunnen plaatsen voor de volgende ronde.
---
It's no less than 18 years ago that three Belgian teams make it past the winter-period, then it were RSC Anderlecht, Club Bruges and AA Ghent.
It isn't an easy task for the three (RSC Anderlecht, Club Bruges and Standard Liege). Athletic Bilbao, Valencia FC (the number 3 in Spain and unbeaten 18 matches) and Red Bull Salzburg. So really no little ones.
Club Bruges played at home against the Spanish top-team Valencia. And Club did it very good. Valencia demanded the ball in the first quarter, but Stijnen (goalkeeper of Club Bruges) did what he had to do, hold the ball out of his goal. But Club stood firm and even could play along with the Spaniards. In the 52nd minute Silva got (he deserved it) a second yellow card and thus also the red card and Valencia had to play with ten from then on. Five minutes later Kouemaha makes the only goal in the match and Club Bruges wins this match with 1-0. For Valencia this is the first European defeat since November 2007.
Surprising but wonderful! They aren't certain of the next round yet, they will have to fight for it in Valencia next week.
Standard Liege had to play against Red Bull Salzburg in Standard. After a few minutes Standard already was one goal down and at half time even two goals. I didn't see the match myself, but apparently Standard wasn't playing good (they were bad) and they showed almost nothing, they seemed to get football-lessons. In the second half Standard still couldn't make a fist, even not after that they 'got' a penalty and the score was 1-2. But in the 80th minute the players of Standard woke up and with a goal of De Camargo and two minutes later with another goal of Witsel (he took the penalty) and so the champion of 2009 could win with 3-2.
But also they aren't certain of the next round, Salzburg plays at home next week and they have made two goals in Standard.
After that RSC Anderlecht had to play, they had to play in the stadium of Athletic Bilbao where hell can break loose (Bilbao, Basque Country). Athletic Bilbao stands 7th in the Spanish competition, but Bilbao never relegated and that means something.
In the first half Anderlecht is the best team, the play very good. In the 36th minute Biglia scored. Proto (goalkeeper of RSC Anderlecht) kept the score at 0-1 just before the half time. In the second half Anderlecht kept playing good but Bilbao are playing better. In the 59th minute San José could level the score at 1-1. Bilbao kept the pressure up but the score stays the same. To the end of the match it was clear that both teams gave their best and that they no longer had the power to force something.
With this tie game Anderlecht isn't certain to qualify for the next round, but they took an option on the next round with this important goal they made in Bilbao. They play at home in Anderlecht next week, I'm ready for it, and I hope that the players of RSC Anderlecht are ready too!
The three Belgian teams did it really good (as for result) in the Europe League. Two teams won at home (Club Bruges and Standard Liege) and one team got a draw as away-team (RSC Anderlecht). Beautiful, and as I already said, so long ago. Next week the returns take place, I really hope that this three (and certainly RSC Anderlecht) go through to the next round.

Categorie:sport (sports)
Tags:Club Brugge Valencia FC Standard Luik Red Bull Salzburg RSC Anderlecht Athletic Bilbao Europa League België Belgische Club Bruges Standard Liege Europe League Lucas Biglia Dorge Kouemaha Axel Witsel Igor De Camargo

31-01-2010
Wereldkampioenschap Veldrijden 2010 Tabor – World Championships Cyclocross 2010 Tabor.
Ik had dit bericht al deels voorbereid en heb gedurende het WK dit vervolledigd.



Mijn favoriet: /
Vermoedde winnaar: David Van der Poel (Ned)
Eerst en vooral wil ik Sporza bedanken dat ze dit weekend het tennis en het volledige veldrijden live uitzonden. Ik heb de juniores niet volledig kunnen zien omdat de finale vrouwen tennis (Australian Open) nog bezig was, en vermits ik fan ben van Henin ben ik blijven kijken en heb ik tijdens de rustperiodes gezapt. En na het tennis keek ik naar de herhaling van het WK voor junioren op Sporza.
Gianni Vermeersch begon heel goed aan de race, hij ging alleen in de aanval en direct in het begin van het volledige WK zien we een Belg vooruit rijden, zeer hoopvol! Maar dit blijft niet duren. Ik denk dat op het moment dat Vermeersch voorop rijd, Van der Poel zich begint 'dood' te rijden, en nadien blijft hij dit doen achter de Tsjech. En ik vermoed dat hij daardoor nadien niet meer mee kon doen voor de titel, hij werd pas achtste.
Vermeersch eindigt 5e op 20 seconden van de winnaar, ik vind dit geen slecht resultaat, maar misschien had er wat meer in gezeten als hij niet zo snel in de aanval was gegaan, maar dat zullen we nooit weten natuurlijk. En er waren wat foutjes in de laatste ronde (misschien wel vermoeidheid?) die er voor zorgden dat hij het podium niet haalde (spijtig). Trouwens, de Tsjech wint volgens mij verdient, want hij reed de hele tweede helft van de koers op kop.
Wat het parcours betreft, het is op het lijf geschreven van Stybar, maar ook voor Nijs is het een goed parcours. En ik ben dan wel voor de Belgen natuurlijk, ook voor Nijs, ook al ben ik helemaal geen fan van hem (dit komt trouwens door het WK in Sint-Michiels-Gestel in 2000)! En als ik moet kiezen tussen de Belgen dan staat Nijs het laatst.
De Belgen:

5e) Gianni Vermeersch
9e) Laurens Sweeck
12e) Time Merlier
20e) Dieter Sweeck
29e) Jens Vandekinderen



Mijn favoriet: Tom Meeusen (Bel)
Vermoedde winnaar: Tom Meeusen (Bel)
Een indrukwekkend showspel van de Polen! Eerst met twee, en daarna met drie in de aanval, en de topfavoriet Meeusen al vroeg in de achtervolging, en daar bleef het spijtig genoeg ook bij. Twee van de drie Polen, twee broers Pawel en Kasper Szczepaniak, bleven overeind en eindigden 1e en 2e. De derde Pool Konwa werd nog ingehaald door de Fransman Jouffroy en Tom Meeusen. Nog steeds géén medaille voor de Belgen dus.
En toch dient het gezegd te worden dat we tevreden mogen zijn met die 4e en 5e plaats. In de eerste wedstrijd (junioren) vrees ik dat het aan de ervaring lag dat we niet op het podium stonden, en dat kan je ook moeilijk verwachten van junioren. En in de tweede wedstrijd waren de Polen gewoon te sterk, en van de Fransman kan je toch zeggen dat hij ook heel wat klasse heeft.
Wat mij is opgevallen is dat er totnogtoe géén van de topfavorieten gewonnen heeft. Mijn favorieten niet, maar ook niet die van de pers, de kenners, de (ex-)renners, …
Het viel me op dat tijdens de wedstrijd zelf het parcours veranderde, van hard, naar modderig, en dan begon het gewoon terug te bevriezen. Dit maakt het alleen maar moeilijker natuurlijk en ik denk dat er maar weinig renners zijn die niet gevallen zijn.
De Belgen:
4e) Tom Meeusen
13e) Kenneth Van Compernolle
14e) Vincent Baestaens
26e) Jim Aernouts
33e) Joeri Adams
/ ) Jan Denuwelaere



Mijn favoriet: Sanne Cant (Bel)
Vermoedde winnaar: Marianne Vos (Ned)
Het parcours was nog bevroren, dus een soort van ijsvlakte. En direct twee Nederlandse vrouwen die voorop rijden, Marianne Vos en Daphny Van den Brand. En dan gaat Vos er alleen van door. Ik vreesde echt dat dit te vroeg was. En Kupfernagel is ook weer van de partij, zij gaat in de achtervolging op Vos.
Maar ondanks dat ik verwachtte dat ze te vroeg gegaan was, hield ze het toch vol, ze is gewoon te sterk voor de rest! Knap toch! Haar derde titel al en ze is nog maar 22 jaar.
Kupfernagel wordt tweede en eindigt dus alweer op het podium. Daphny Van den Brand wordt knap 3e.
Sanne Cant werd 15e, spijtig, ik had toch wat meer verwacht. Volgend jaar beter zou ik zeggen. Maar ze had ook wat problemen.
De Belgen:
15e) Sanne Cant
24e) Joyce Vanderbeken



Mijn favoriet: Kevin Pauwels (Bel), Niels Albert (Bel)
Vermoedde winnaar: Zdenek Stybar (Tsj) / Niels Albert (Bel)
VOOR: We hebben nog géén medaille op het WK, ook al hadden we er wel één verwacht. Alles hangt dus af van de profs. En vermits vanmorgen de topfavoriet toch gewonnen heeft, zal 't zijn aan Nijs en Stybar, die namen worden toch het meest genoemd. Maar vergeten ze Pauwels en Vantornout niet?
De temperatuur hangt rond de 0°C en sommige plaatsen op het parcours beginnen te ontdooien en dit kan voor problemen zorgen wat betreft de bandenkeuze.
De spanning begint te stijgen hier, van mij mag het beginnen! (En het is nog maar iets na één.)
TIJDENS: Eindelijk is het twee uur, en ieder supporter kent dat gevoel wel, dat gevoel van binnen!

Stybar trok in de eerste ronde al door maar Vantornout countert super. Vantornout neemt zelfs de kop. Maar Stybar leek wel lek.
En wat een leuk gevoel als Pauwels terug naar voor aan het komen is!
Toch heb ik na een paar ronden het gevoel dat het niet voor dit jaar zal zijn, hoe dat komt, ik weet het niet, misschien een voorgevoel, hopelijk een fout voorgevoel natuurlijk.
Na vier ronden is Stybar er weer vandoor, hij heeft dan zelfs 18 seconden voorsprong. De enige twee Belgen die lijken mee te doen op dat moment zijn Nijs en Vantornout. Wellens probeert naar voren te komen, van Albert is geen sprake en Pauwels is verdwenen na een valpartij bij de balkjes.
Stybar domineert en het is wel duidelijk dat we moeten hopen dat Nijs zijn duivels nog kan ontbinden.
Maar Nijs valt te veel en het blijkt dat Vantornout de beste Belg is. En zoals ik al zei, velen vergeten hem, hij wordt onvoldoende gewaardeerd! Albert heeft ondertussen opgegeven.

Stybar wint, de topfavoriet maakt het waar! Klasse en gewoon te sterk voor de rest. Proficiat!
Klaas Vantornout haalt knap het zilver. Knap gedaan jongen! En bedankt. Een groot applaus.
Nijs wordt derde.
NADIEN: Ondanks de knappe race van Vantornout, wat voldoende gezegd moet worden, was het toch een anticlimax. Ik had echt meer verwacht.
De Belgen:
2e) Klaas Vantornout
3e) Sven Nijs
10e) Bart Wellens
16e) Erwin Vervecken
25e) Kevin Pauwels
37e) Bart Aernouts
/ ) Niels Albert



---
I already prepared this message (partly) end during the WC I made it complete.


- Juniors: WINNER: Tomas Paprstka (Czech Republic)
2nd: Julian Alaphilippe (France)
3rd: Emiel Dolfsma (The Netherlands)
My favourite: /
Presumed winner: David Van der Poel (Neth)
Firstly I want to thank Sporza (Belgian Sports-channel) because they broadcasted the tennis and the cyclocross live on television. I wasn't able to watch the juniors completely because the final of the tennis (Australian Open women) still wasn't done, and since I'm a fan of Henin I kept watching the tennis of course and I zapped when there was a rest-period. Afterwards (after tennis) I watch the rerun of the WC for juniors on Sporza.
Gianni Vermeersch started very well, he attacked and directly in the beginning of the complete WC we see a Belgian in the head of the race, very promising! But this doesn't last. I think that the moment that Vermeersch ran in front that Van der Poel used too much energy, and afterwards he kept doing that to chase the Czech. And I suspect that this is the reason why he couldn't race for the title any longer. He ended on the 8th place. Vermeersch ended 5th, 20 seconds behind the winner. I don't find this a bad result, but maybe it could have been better if he hadn't attacked so soon in the race, but we'll never know this of course. And there were some mistakes in the last round (maybe tired?) and those prevented him to end on the podium (too bad)!
By the way, the Czech deserved to win, the second part of the race he controlled the race.
Concerning the course, it's perfect for Stybar, but also for Nijs. And I'm supporting the Belgians of course, also for Nijs, despite the fact that I'm not a fan of him (by the way, the reason for this is the WC in Sint-Michiels-Gestel in 2000)! And when I have to choose between the Belgians Nijs would be on the last place.
The Belgians:
5th) Gianni Vermeersch
9th) Laurens Sweeck
12th) Time Merlier
20th) Dieter Sweeck
29th) Jens Vandekinderen



- Men under 23: WINNER: Pawel Szczepaniak (Poland)
2nd: Kasper Szczepaniak (Poland)
3rd: Arnaud Jouffroy (France)
My favourite: Tom Meeusen (Bel)
Presumed winner: Tom Meeusen (Bel)
An impressive show of the Poles! Firstly two of them, and after that a raid with three. And the biggest favourite Meeusen had to chase al the time it's a pity that it stayed that way. Two of the three Poles, two brothers Pawel and Kasper Szczepaniak, were able to hold on and ended 1st and 2nd. The third Pole Konwa was caught by the Frenchman Jouffroy and Tom Meeusen. Still no medals for the Belgians.
And it needs to be said, we shouldn't be disappointed with the 5th and later 4th place. In the first race (juniors) I fear that inexperience was the reason that we weren't on the podium, and one can't expect this from juniors (to have experience). And in the second race the Poles were too strong and one has to admit that the Frenchman has a lot of talent.
What struck me is that until now none of the favourites won. Not my favourites, and also not the favourites of the media, the connoisseurs, the (ex-)cyclists, …
I noticed that during the race the course changed, from hard, to muddy, and that it started to freeze again. This makes the course very hard and I think that there are only a few cyclists that didn't fall.
The Belgians:
4th) Tom Meeusen
13th) Kenneth Van Compernolle
14th) Vincent Baestaens
26th) Jim Aernouts
33rd) Joeri Adams
DNF) Jan Denuwelaere


- Elite Women: WINNER: Marianne Vos (The Netherlands)
2nd: Hanka Kupfernagel (Germany)
3rd: Daphny Van den Brand (The Netherlands)
My favourite: Sanne Cant (Bel)
Presumed winner: Marianne Vos (Neth)
The course was frozen, so really an ice-field. And immediately two Dutch women are riding in front, Marianne Vos and Daphny Van den Brand. And then it's time for Vos, she rides alone at the head of the race. I feared that this was to soon. And Kupfernagel was in on it, she chases Vos.
But despite that I thought that she attacked too soon, she stood firm, she just is too strong for the others! Sublime! Her third title already and she's only 22 years old.
Kupfernagel ends on the second place and again she stands on the podium. Daphny Van den Brand ends third.
Sanne Cant ended 15th, too bad, I expected more. Next year better. But she also had some problems.
The Belgians:
15th) Sanne Cant
24th) Joyce Vanderbeken


- Elite Men: WINNER: Zdenek Stybar (Czech Republic)
2nd: Klaas Vantornout (Belgium)
3rd: Sven Nijs (Belgium)
My favourite: Kevin Pauwels (Bel), Niels Albert (Bel)
Presumed winner: Zdenek Stybar (Cze) / Niels Albert (Bel)
BEFORE: We still haven't got a medal on this WC, despite the fact that we expected one. All depends on the Belgian elites. And since this morning the favourite won, it will be Nijs and Stybar, those are the ones named by everybody. But did they forget Pauwels and Vantornout?
The temperature is about 0°C and some parts of the course are thawing, this can give troubles concerning the choice of the tires.
The tension is rising, according to me they may start now! (And it's just after one o'clock.)
DURING: At last, it's two o'clock, and every fan knows the feeling, the feeling inside!

Stybar attacked already in the first round but Vantornout counters very well. Vantornout even takes the lead. But Stybar had a flat tire.
And what a marvellous feeling when Pauwels starts going to the head of the race!
Anyway after a few rounds I had the feeling that it wasn't going to be for this year, I don't know why I had this feeling, hopefully this feeling is wrong.
After 4 rounds Stybar is gone again, he leads with 18 seconds. The only two Belgians that seem to participate are Nijs and Vantornout. Wellens tries to catch up, Albert doesn't 'exist' in this race, Pauwels rides in the back after a fall at the beams.
Stybar dominates and we have to hope that Nys still can react with the utmost exertion.

But Nijs falls too much and it appears that Vantornout is the best Belgian. And like I said, one often forgets him, he's underestimated! Albert has dropped out.
Stybar wins, the favourite wins! Beautiful and just to strong for the others. Congratulations!
Klaas Vantornout ends second and has silver. Beautiful! And thanks! And a big applause!
Sven Nijs ended 3rd.
AFTER: Despite the beautiful race of Vantornout it's an anti-climax. I expected much more of it.
The Belgians:
2nd) Klaas Vantornout
3rd) Sven Nijs
10th) Bart Wellens
16th) Erwin Vervecken
25th) Kevin Pauwels
37th) Bart Aernouts
DNF) Niels Albert

Categorie:sport (sports)
Tags:Wereldkampioenschap WK World Championship WC 2010 Tabor Veldrijden Cyclocross België Belgium Tomas Paprstka Gianni Vermeersch Pawel Szczepaniak Meeusen Tom Marianne Vos Sanne Cant Zdenek Stybar Klaas Vantornout

Veldrijden WK Tabor 2010 - Cyclocross WC Tabor 2010
Elite Vrouwen (Elite Women)
1. Marianne Vos (Neth)
2. Hanka Kupfernagel (Ger)
3. Dapny Van den Brand (Neth)
1e Belg : Sanne Cant (15th)

Categorie:sport (sports)

30-01-2010
Veldrijden WK Tabor 2010 - Cyclocross WC Tabor 2010
Junioren (Juniors)

1. Tomas Paprstka (Pol)
2. Julian Alaphilippe (Fra)
3. Emiel Dolfsma (Neth)

1e Belg : Gianni Meerschman (5e)

Beloften (Men under 23)

1. Pawel Szczepaniak (Pol)
2. Kasper Szczepaniak (Pol)
3. Arnaud Jouffroy (Fra)

1e Belg : Tom Meeusen (4e)

Categorie:sport (sports)
Tags:WK WC Tabor 2010 veldrijden cyclocross wereldkampioenschap world championship tomas paprstka junioren juniors Pawel Szczepaniak Polen Poland Meerschman Meeusen

Serena Williams wint de Australian Open! - Serena Williams wins the Australian Open!
De Australian Open 2010 voor de vrouwen zit er weer op, de finale is achter de rug. Het was de eerste keer dat Justine Henin en Serena Williams elkaar ontmoetten in een finale van een Grand Slam.
En de match begon veelbelovend, de eerste game (Williams had opslag) duurde 8 minuten, Williams won haar eigen opslagspel uiteindelijk toch nog. In de vierde game is de eerste break een feit, en deze is voor Serena Williams. Maar het moet gezegd, wat een slechte arbitrage in deze wedstrijd! In de zevende game kan Henin door de opslag van Williams breken. Maar het lukt Williams toch om de eerste set te winnen. Henin haar opslag moet dringend beter, ze haalt niet eens 50% met haar eerste opslag. De eerste set duurde 51 minuten.
In de tweede set gaat Henin in de derde game door de opslag van Williams, dit nadat ze op haar eigen opslag heel wat problemen had. Maar in de volgende game breekt Williams gewoon terug.
Het spijtige is dat de wedstrijd nog bezig is als de juniores veldrijden aan hun wereldkampioenschap gaan beginnen. Ik heb natuurlijk het tennis doorgekeken, en tijdens de rustperiodes gezapt. Het dient wel gezegd te worden dat ik blij ben eindelijk eens te kunnen melden dat Sporza de sport live uitzendt! Proficiat!
Beiden maken veel fouten, het niveau van de match is niet hoog, maar het blijft spannend. In de zevende game kan Henin de opslag van Williams nog eens breken. Op het einde van de tweede set haalt Justine haar beste tennis boven en wint de set met 6-3. De set duurde 40 minuten. Henin haar 1e opslag is nu 50%, Williams haar opslag is niet veel hoger (58%). Williams had 13 missers, Henin maar 7.
In het begin van de derde set kunnen beide speelsters de opslag van de ander breken. Het niveau dat Henin haalde op het eind van de tweede set is verdwenen. In de vijfde set breekt Williams opnieuw en komt 3-2 voor. En ze wint haar eigen opslag in de volgende game en komt zo zelfs 4-2 voor en door een break zelfs 5-2. En Serena Williams wint dan ook de derde set met 6-2. Henin had de kans om haar 8e Grand Slam te winnen maar lukt daar dus niet in (zeer spijtig), Serena op haar beurt schrijft geschiedenis en wint haar 5e titel op de Australian Open.
De set duurde maar 36 minuten, de eerste opslag van beiden in deze set lag niet echt hoog, Serena sloeg 14 winners en Justine maar 6. De hele match duurde 2 uren en 7 minuten.
Henin speelde dit toernooi goed, maar niet altijd op haar best. Maar ik ben er zeker van dat ze nog meer finales zal bereiken dit seizoen en dat ze er zelfs enkele zal winnen. Nu is het wachten op de volgende Grand Slam, het favoriete toernooi van Justine, Rolland Garros.
Justine Henin (Bel) – Serena Williams (USA): 4-6 6-3 2-6


NB: Tsjechië haalt de eerste titel binnen bij de junioren. Dit met Tomas Paprstka. Vermeersch Gianni word 5e bij de junioren in het wereldkampioenschap veldrijden in Tabor.


---
The Australian Open 2010 for women is passed, the final is over. It was the first time that Justine Henin and Serena Williams met in the finals of a Grand Slam.
And the match started promising, the first game (Williams' serve) took 8 minutes, Williams ultimately won her own serve-game. In the 4th game the first break is a fact and it was for Serena Williams. But it has to be said, the referees in this match weren't good! In the seventh game Justine breaks through the serve of Williams. But Williams can win the first set. Henin has to improve her serve, she doesn't even reach 50% with her first serve. The first set lasted 51 minutes.
In the second set Henin breaks in the third game, this after she had problems with her own serve in the previous game. But in the next game Williams takes back a break.
It's unfortunate that the match isn't done when the juniors' cyclocross start with their world championship. I kept watching the tennis, but during the rest-periods I zapped. It has to be said that I'm very happy that I finally can say that Sporza (Belgian sports-channel) broadcasts the sports live! Congratulations.
Both players are making a lot of mistakes, the level of the match isn't that high, nevertheless it is thrilling. In the seventh game Justine can break through the serve of Williams. On the end of the second set Henin showed her best tennis and won the set with 6-3. The set lasted 40 minutes. The first serve of Henin is 50% now, Williams her first serve isn't much higher (58%). Williams had 13 unforced errors, Henin only 7.
In the beginning of the 3rd set both players can break the others serve. The level that Henin obtained in the end of the second set is gone. In the fifth game Williams breaks again and leads 3-2. And she wins her own serve and leads 4-2 and with another break even 5-2. And Serena Williams wins the third set with 6-2. Henin could win her 8th Grand Slam but didn't succeed in it, but Serena writes history and wins her 5th title on the Australian Open.
The set lasted 36 minutes, the first serve of both in this set wasn't high, Serena hit 14 winners, Justine only 6. The complete match lasted 2 hours and 7 minutes.
Henin played well this tournament but not always on her best. But I'm certain that she'll reach some more finals this season and she'll even win some of them. Now it's waiting for the next Grand Slam, Justine's favourite, Roland Garros.
Justine Henin (Bel) – Serena Williams (USA): 4-6 6-3 2-6



NB: The Czech Republic won the first title (juniors) with Tomas Paprstka. Gianni Vermeersch ends 5th (juniors) in the world championships cyclocross in Tabor.

Categorie:sport (sports)
Tags:Australian Open final women finale vrouwen Serena Williams Justine Henin USA Belgium 5th fifth 5de vijfde titel Grand Slam tennis

29-01-2010
(voorbereiding - preparation) Wereldkampioenschap Veldrijden 2010 Tabor – World Championships Cyclocross 2010 Tabor.
Ik heb mijn bericht voor zondag al voorbereid, ik heb mijn favorieten (ik ben natuurlijk supporter van hen) er al bij gezet, en ook diegene van wie ik vermoed dat hij/zij gaat winnen dit weekend. Zondag zal ik dan dit bericht nog aanvullen (ik zal een nieuw bericht plaatsen) met het podium van alle categorieën en een korte beschrijving van hoe ik het beleefde (van alle wedstrijden) en natuurlijk ook wat over de Belgen.
- Junioren: WINNAAR:
Mijn favoriet: /
Vermoedde winnaar: David Van der Poel (Ned)
-
- Beloften: WINNAAR:
Mijn favoriet: Tom Meeusen (Bel)
Vermoedde winnaar: Tom Meeusen (Bel)
-
- Elite Vrouwen: WINNAAR:
Mijn favoriet: Sanne Cant (Bel)
Vermoedde winnaar: Marianne Vos (Ned)
-
- Elite Mannen: WINNAAR:
Mijn favoriet: Kevin Pauwels (Bel), Niels Albert (Bel)
Vermoedde winnaar: Zdenek Stybar (Tsj) / Niels Albert (Bel)
-

---
I already prepared my message for Sunday, I mention my favourites (I am supporter of them of course) and I also wrote down the ones that according to me will be world champions after this weekend. Sunday I will complete this message (I'll place a new message) with the podium of all categories and a short description of how I experienced this weekend of cyclocross (the races) and of course I'll write something about the Belgians.
- Juniors: WINNER:
My favourite: /
Presumed winner: David Van der Poel (Neth)
-
- Men under 23: WINNER:
My favourite: Tom Meeusen (Bel)
Presumed winner: Tom Meeusen (Bel)
-
- Elite Women: WINNER:
My favourite: Sanne Cant (Bel)
Presumed winner: Marianne Vos (Neth)
-
- Elite Men: WINNER:
My favourite: Kevin Pauwels (Bel), Niels Albert (Bel)
Presumed winner: Zdenek Stybar (Tsj) / Niels Albert (Bel)
-

Categorie:sport (sports)
Tags:Wereldkampioenschap WK World Championship WC 2010 Tabor Veldrijden Cyclocross David Van der Poel Tom Meeusen Sanne Cant Marianne Vos Niels Albert Kevin Pauwels Zdenek Stybar België Belgium

Australian Open & World Championship Cyclocross Tabor
FINALE VROUWEN (finals women)
Justine Henin (Bel) – Serena Williams (USA)
Zaterdagmorgen, niet voor 9.30 Belgische tijd (Saturday, not before 13.30 Australia)
Allé Justine! ;-)

World Championship Cyclocross Tabor.
Programma: (program:)
Zaterdag 30 Januari 2010 (Saturday January 30th 2010)
11.00: Junioren (Juniors)
14.00: Beloften (Men under 23)
Zondag 31 Januari 2010 (Sunday January 31st 2010)
11.00: Elite Vrouwen (Elite Women)
14.00: Elite Mannen (Elite Men)

Selectie Belgen: (Selection Belgians:)
- Junioren: (Juniors:)
Merlier Tim, Sweeck Diether, Sweeck Laurens, Vandekinderen Jens, Vermeersch Gianni
Reserven: (reserves:) Adams Jens, Meurisse Xandro
- Beloften: (Men under 23:)
Adams Joeri, Aernouts Jim, Baestaens Vincent, Denuwelaere Jan, Meeusen Tom, Van Compernolle Kenneth
Reserven: (Reserves:) Boden Stef, Bosmans Wietse
- Elite Vrouwen: (Elite Women:)
Cant Sanne, Vanderbeken Joyce
- Elite Mannen: (Elite Men:)
Aernouts Bart, Albert Niels, Nys Sven, Pauwels Kevin, Vantornout Klaas, Vervecken Erwin, Wellens Bart
Reserven: (Reserves:) Peeters Rob, Vanthourenhout Dieter, Vanthourenhout Sven

Categorie:sport (sports)
Tags:Australian Open Finale vrouwen Final women Justine Henin Serena Williams World Championship Cyclocross Tabor 2010 Wereldkampioenschap Veldrijden Belgen Belgians

28-01-2010
Justine Henin in de finales van de Australian Open. - Justine Henin in the finales of the Australian Open.
Serena Williams (USA) – Na Li (Chi) : 7-6 7-6
Justine Henin (Bel) – Jie Zheng (Chi) : 6-1 6-0
In het derde spelletje van de eerste set kan Henin al door de opslag breken van Zheng. En ze kan deze break bevestigen in het volgende spelletje, ook al kostte haar dit toch wat moeite.
Het vijfde spelletje kan Henin weer door de opslag van Zheng breken en ze bevestigt deze break opnieuw en komt zo 5-1 voor in de eerste set.
En het is dus niet verwonderlijk dat ze na 27 minuten de eerste set won met 6-1. Henin sloeg in de eerste set 10 winners, Zheng maar 1.
(In the third game of the first set Henin could already break through the serve of Zheng. And she could win her own serve in the next game, but it wasn't that easy.
The fifth game she again broke through the serve of Zheng and again she cashed it in by winning her next serve-game. And she leads then with 5-1.
So it isn't surprising that she won the first set with 6-1 after 27 minutes. Henin hit 10 winners in the first set, Zheng only 1.)
In de tweede set zet Justine de sprint in naar de finale, ze breekt door de opslag van Zheng in het tweede spelletje. Met toptennis staat Justine al snel 3-0 voor.
Na 51 minuten heeft Justine matchbal en wint de tweede set met 6-0. Pure demonstratie, perfect, super! Justine sloeg 23 winners, Zheng amper 3.
(In the second set Justine starts her sprint to the finals, she breaks through the serve of Zheng in the second game. With top-tennis Justine soon leads 3-0.
After 51 minutes Justine has three match-balls and she wins the second set with 6-0. Downright a demonstration, perfect, super! Justine hit 23 winners, Zheng barely 3.)
In de finale moet Justine Henin het opnemen tegen Serena Williams die won tegen haar opponente Na Li in twee sets (7-6 7-6), maar het was niet makkelijk voor haar. Als Henin hetzelfde niveau behaalt als vandaag, dan is er echt wel een kans om de Australian Open te winnen.
(In the finals Justine Henin has to play against Serena Williams, Williams won against her opponent Na Li in two sets (7-6 7-6), but it wasn't easy. If she can play like this in the finals she really has a chance to win the Australian Open.)

Categorie:sport (sports)
Tags:Justine Henin Serena Williams Na Li Jie Zheng Belgische België Belgian Belgium Australian Open semifinals final

27-01-2010
Australian Open - Halve finales vrouwen (Semifinals women)
Deze nacht zijn de halve finales van de vrouwen op de Australian Open, met daarin natuurlijk onze Belgische Justine Henin. Zij moet het opnemen (onverwacht) tegen de Chinese Jie Zheng. In de andere halve finale speelt Serena Williams (VSA) het op tegen een andere Chinese, Na Li.

(This night it's time for the semifinals of the women on the Australian Open, with of course the Belgian Justine Henin. She has to play against (unexpected) the Chinese Jie Zheng. In the other semifinal Serena Williams (USA) has to play against another Chinese woman, Na Li.)

Vanaf half vier vannacht beginnen de halve finales, dit is in Australië om half twee 's middags.
(From half past three this night the semifinals start, this is at half past two in the afternoon in Australia.)

niet voor 3:30 (in Australië 13:30) (not before 03:30 (in Australia 13:30))

Serena Williams (USA) - Na Li (CHN)

daarna (after that)

Justine Henin (Bel) - Jie Zheng (CHN)

Ik ga zeker kijken!
(i'll definitely watch!
)


Categorie:sport (sports)
Tags:Australian Open Semifinals women halve finales vrouwen Serena Williams Justine Henin Jie Zheng Na li China USA VSA België Belgium Chinese Belgian Belgische American Amerikaanse

Cercle Brugge – Anderlecht, terugmatch in de Cofidis Cup. - Cercle Bruges – Anderlecht, return in the Cofidis Cup.
Anderlecht moest het gisteravond opnemen tegen Cercle Brugge in de Cofidis Cup (Belgische Beker). Anderlecht had thuis maar met 2-1 gewonnen van Cercle en daardoor zou het nog een hele spannende terugwedstrijd worden.
Je hoorde voor de match al op veel plaatsen (zelfs bij Anderlecht zelf) dat de beker géén prioriteit was voor hen, en dit was ook duidelijk te merken aan de manier van spelen. Maar dat is mijn mening natuurlijk, al moet ik er wel bij zeggen dat Glen De Boeck (ex-Anderlecht speler en nu coach van Cercle) het tactisch slim heeft aangepakt en dat de spelers van Cercle een hele goede match speelden. Je hoort op veel plaatsen dat het veld ook niet echt bespeelbaar was, het veld was keihard (bevroren), maar beide ploegen moesten spelen in dezelfde condities, dus ook Cercle.
Anderlecht speelde ook zonder Biglia, Lukaku begon op de bank, Frutos stond aan de aftrap. Proto stond niet in de goal, maar Schollen. Juhasz was er niet bij, Legear zat op de bank. En ik weet dat er veel zijn die Frutos een topspeler vinden, maar ikzelf vind hem echt niets waard. Oké, hij scoort gemakkelijk als ze hem de bal op een gouden bord geven, maar voor de rest?!? Echt, ik heb er nooit iets in gezien en na gisteren? Het zal ook nooit iets worden denk ik. Echt, hij liep gewoonweg verloren, als hij de bal dan al eens aanraakte (meestal doorkoppen) dan eindigde dit met balverlies … Nee, ik snap echt niet dat men hem zo goed vindt.
Na vier minuten kwam Cercle al op voorsprong met een prachtig doelpunt van Bozovic. Een wereldgoal zeg maar, van bijna tegen de achterlijn schiet hij de bal over de doelman van Anderlecht (Schollen) in de verste hoek binnen. Met deze goal heeft Cercle zich geplaatst voor de halve finale en Anderlecht moest er dus echt alles aan doen om dit terug recht te zetten.
Maar wat bleek? Cercle had alles goed onder controle, als blok verdedigden zij en kwamen er ook nog eens goed uit. Anderlecht leek gewoonweg niet in staat om daar iets aan te veranderen. Er ging gewoon géén dreiging uit van Anderlecht, het leek zelfs alsof sommige spelers van Anderlecht wel op het veld stonden, maar toch niet aanwezig waren. Desondanks heeft Anderlecht wel het meeste balbezit gehad in de eerste helft.
De 2e helft was iets leuker om te zien, zeker aangezien Lukaku en nadien Legear in het veld gebracht werden, maar Frutos mocht blijven staan en dat snapte ik echt niet. Maar toch kon ik me niet van de indruk ontdoen dat sommige spelers van Anderlecht een rustig avondje voetbal wilden spelen in plaats van een serieuze kwartfinale in de beker van België. De laatste 20 minuten kwam Anderlecht dan toch nog wat opzetten, maar tevergeefs, de stand bleef 0-1, de beste kansen waren voor Cercle, het beste spel kwam van Cercle, de meeste inzet kwam van Cercle en dus gaat Cercle naar de halve finale en niet Anderlecht. Als supporter van Anderlecht vind ik dit echt spijtig, zeker omdat ik weet dat Anderlecht veel beter kan.
Zo, ditmaal heb ik het eerst even over de match gehad en ga ik nadien even 'schieten'.
Eerst en vooral, normaal was er eerst gezegd dat er maar één wedstrijd zou zijn tussen Anderlecht en Cercle Brugge, in Anderlecht. Dit omdat de kalender vol zit (heb ik het al over gehad) en de match van de vorige ronde tussen Zulte Waregem en Cercle Brugge enkele keren moest afgelast worden. Maar hier kwamen (ZEER TERECHT) negatieve reacties op, zeker aangezien het niet kan dat één wedstrijd in de kwartfinale in één match gespeeld zou moeten worden en de andere matchen in twee. Maar iedereen kan nog wel andere redenen aanhalen natuurlijk (supporters, thuisvoordeel, inkomsten, …).
Nu, ik heb al meermaals laten horen dat ik de (Koninklijke Belgische Voetbal Bond (KBVB) onbekwaam vond, en dat is maar weer eens gebleken. Plots kwam men (KBVB) met het bericht dat de wedstrijd tussen Anderlecht en Cercle toch met twee wedstrijden zou doorgaan, hiervoor was de match van Anderlecht tegen Charleroi (met goedkeuring van Charleroi) uitgesteld, zodat Anderlecht zaterdag al tegen Cercle in de beker kon spelen en gisteren zou dan de terugwedstrijd zijn. Dat leek een mooie geste te zijn van Charleroi natuurlijk.
Maar dan kwam het nieuws dat de KBVB toegevingen aan Charleroi had gedaan en zo zijn eigen regels overtrad! Ongelooflijk toch, maar wel echt waar. Van alle kanten kwamen hier natuurlijk negatieve reacties op (terecht). Er werd zelfs om het ontslag van de voorzitter gevraagd, en dit zou een supergoede oplossing zijn, want als je over onbekwaamheid spreekt …
Dan was er de vergadering bij de KBVB van het bestuur, en je hoorde op voorhand al dat de voorzitter te zeker was dat hij niet ontslagen zou worden, en dat bleek ook na de vergadering. En de toegevingen die gedaan werden aan Charleroi werden ingetrokken.
Kijk, ik vond dat die toegevingen niet konden, het was onvoorstelbaar dat de KBVB deze deed, maar wat al helemaal niet kan is beloftes terug intrekken, een gegeven woord niet houden! Nu is Charleroi de dupe van de onbekwaamheid van de Belgische Voetbal Bond! Eigenlijk zouden alle Belgische Ploegen moeten eisen dat het bestuur van de KBVB ontslag neemt! Geloof me, zet daar een bekwaam bestuur en er zullen minder problemen zijn in competitie en beker en minder problemen bij de Belgische Nationale Ploeg!
En dan is er nog het uitzenden van deze match. Ik ben dolgelukkig dat La Deux (Waalse televisiezender) de wedstrijd live uitzond (ook al versta ik géén Frans), want de Vlaamse televisiezenders deden dit natuurlijk niet, zoals ze zoveel dingen NIET uitzenden de laatste jaren. Een schande vind ik het! Wat heb je op de Vlaamse televisiezenders? Vooral zeik-programma's en duizenden herhalingen, zelfs herhalingen van herhalingen van …! Ook daar mag het bestuur volgens mij dringend ontslag nemen, want de dingen die daar beslist worden houden ook soms géén steek.
Dan, de zenders waar de politiek denkt dat ze bekwaam zijn om de leiding te nemen (via ex-politiekers en vriendjes en dergelijke)! De politiekers die het land leiden zijn al niet 'bekwaam' om dit te doen, en ze doen helemaal niet wat het volk wil, ze luisteren niet naar het volk en doen hun eigen ding, ze weten niet eens wat het volk wil … En dan denken zij dat zij bekwaam zijn om te beslissen wat het volk wil zien op televisie? Laat me niet lachen!
De goal van Bozovic : (staat na één minuutje in het fragment) : http://www.youtube.com/watch?v=7gwevfZ7Dqk


---
Anderlecht had to play against Cercle Bruges in the Cofidis Cup (Belgian Cup) last night. Anderlecht won at home (Saturday) with 2-1 and so it would be an exciting return in Bruges.
One could already hear before the match (even from Anderlecht self) that the Cup wasn't a priority for them, and one could see this at the way they played. But that's my opinion of course, but I have to say that Glen De Boeck (ex-Anderlecht player and now coach of Cercle) was very clever tactically and the players of Cercle played a very good match. On many places you hear that the field wasn't playable, that the field was completely frozen (stone-hard), but both teams had to play on that same field, so also Cercle.
Anderlecht played without Biglia, Lukaku had to sit on the bench, Frutos started this match. Proto wasn't the goalkeeper but Schollen. Juhasz didn't play, Legear sat on the bench. And I know that many have the opinion that Frutos is a very good and talented forward, but I myself find that he's not that good. Okay, he scores when his team-mates hand the ball to him on a silver platter, but for the rest?!? Really, I never saw him as a good player, and after tonight? I don't think that I ever will. Really, he just loses his way on the field, when he touches the ball (most of the times heads the ball) then the opponent gets the ball … No, I don't understand that people find him that good.
After four minutes Cercle was leading with a beautiful goal of Bozovic. A world-goal! He shoots the ball almost from the by-line over the goalkeeper of Anderlecht (Schollen) in the farthest corner of the goal. With this goal Cercle placed itself for the semi finals and Anderlecht had to do everything to fix this.
But what happened? Cercle had everything under control, they defended as a team (in block) and they also could counter. Anderlecht wasn't able to do something about that. Anderlecht just wasn't able to threat, it almost seemed that some players of Anderlecht were physically on the field but despite that they still were absent. In spite of that Anderlecht had the most ball possession in the first half.
The second half was a little better, certainly because Lukaku was brought in the game and afterwards also Legear, but Frutos was allowed to stay on the field and I don't understand that. But I still had the impression that some players of Anderlecht wanted a calm evening of football instead of a serious quarterfinal in the cup of Belgium. The last 20 minutes Anderlecht put up the pressure, but fruitless, the score stayed 1-0 for Cercle, the best opportunities were for Cercle, the best game for Cercle, the players of Cercle had the most devotion and so Cercle goes through to the semi finals and not Anderlecht. As a fan of Anderlecht I find this really too bad, certainly because I know that Anderlecht can play much better.
So, this time I firstly talked about the match and I'm going to 'remonstrate' afterwards.
First and especially, first was said that there only would be one match between Anderlecht and Cercle Bruges, in Anderlecht. This because the calendar is filled completely (I already talked about that) and the match in the previous round between Zulte Waregem and Cercle Bruges was postponed several times. But there were a lot of negative reactions on this (quiet right), certainly because it can't be that one match in the quarterfinals has to be played in one match and the other in two (home and away). But everybody can find other reasons of course (fans, home advantage, earnings, …).
Now, I already said before that the Royal Belgian Football Association (RBFA) is incompetent and again this was proven. Suddenly they (RBFA) said that the quarterfinal between Anderlecht and Cercle Bruges was going to be played in two matches, for this the match (competition) between Anderlecht and Charleroi (with approval of Charleroi) was postponed, so that on Saturday Anderlecht could play against Cercle in the Cup and yesterday the return was played. It seemed a nice gesture of Charleroi.
But then the news came that the RBFA had given admissions at Charleroi and so it broke its own rules! Really unbelievable, but true. There were a lot of negative reactions on this of course (also quiet right). They even asked the discharge of the chairman, and this would have been a good thing, because when one speaks about incompetence …
Then there was the meeting of the RBFA and one could hear beforehand that the chairman was too certain that he wasn't going to be discharged, and that came true after the meeting. And the admissions given at Charleroi were withdrawn.
Look, I also found that those admissions couldn't be given, it was unimaginable that the RBFA gave those, but something that is given can't be taken back, one has to keep one's word! Now Charleroi is the victim of the incompetence of the RBFA! Normally all Belgian teams have to demand the board of the RBFA resigns! Believe me, put a board that's capable and there would be less problems in the competition and the cup and there would be less problems in the Belgian National Team!
And then there is the broadcasting of this match. I am totally happy that 'La Deux' (Walloon television station) broadcasted this match live (and I don't speak French), because the Flemish television stations didn't broadcast this like they don't broadcast a lot of things the last years. I find this scandalous!
What is broadcasted on the Flemish television stations? Especially shit-programs and thousands of rebroadcasts of …! According to me the board of those has to resign too because the things they decide will not hold water.
Then there are the television stations where the politicians think that they are capable to be in charge (through ex-politicians and friends and such)! The politicians who lead the country are already not 'competent' to do that, and they don't do what the people want, and they don't listen to the people and they do their what they themselves want, and they don't know what the people want … And then they think that they are 'competent' to decide what the people want to see on television? Don't make me laugh!
The goal of Bozovic: (After one minute in the fragment): http://www.youtube.com/watch?v=7gwevfZ7Dqk

Categorie:sport (sports)
Tags: Cercle Brugge Anderlecht Cofidis Cup Frutos Lukaku Biglia Glen De Boeck Schollen Bozovic Belgische Voetbal Bond KBVB onbekwaam Charleroi televisiezenders La Deux Cercle Bruges Cup Belgian Football Association RBFA incompetent television station

26-01-2010
Justine Henin (Bel) – Nadia Petrova (Rus).
Dit jaar nog, in Brisbane kwamen beiden speelsters elkaar al tegen, Henin won deze match met 7-5 7-5. In de onderlinge duels won Henin 13 keer, Petrova 2 keer.
De eerste set is een set met weinig lange rally's en opvallend weinig wauw-momenten. Henin kan deze set winnen in de tie-break. De set duurde 54 minuten. Henin haar eerste opslag moet veel beter, ze haalde maar 39%. Maar Petrova haalt zelf ook maar 48%.
In de tweede set komt Henin al snel 0-3 achter, maar op een prachtige manier en knap vechtend (zoals we haar kennen) komt ze terug tot 3-3 en komt ze zelfs op een 4-3 voorsprong. Henin wint deze set met 7-5 en gaat zo door naar de halve finales. In ieder geval een spannendere en betere tweede set. De eerste opslag van Justine was in de tweede set beter. Deze set duurde 57 minuten.
Justine Henin (Bel) – Nadia Petrova (Rus): 7-6 7-5
De kans dat Henin in de halve finale tegen ene Russische uitkomt is groot, Maria Kirilenko (Rus), een schone verschijning toch
, neemt het tegen de Chinese Jie Zheng op in de andere kwartfinale, de winnares van die partij zal het moeten opnemen tegen Henin.
---
This year in Brisbane both players already played against each other, Henin won this match with 7-5 7-5. In total they played 15 times against each other, Henin won 13 matches, Petrova only 2.
In the first set there weren't much long rallies and striking little wow-moments. Henin could win this first set in the tie-break. The set lasted 54 minutes. Henin her first serve needs to be better, she only had 39%. But Petrova also didn't do that well, she had 48%.
In the second set Petrova soon leads with 3-0, but Henin in a brilliant way and with clever fighting spirit Henin comes back to 3-3 and she even comes to a 4-3 lead. Henin wins this second set with 7-5 and she's through to the semi finals. In any case a much more sensational and better second set. The first serve of Justine in the second set was better. This set lasted 57 minutes
Justine Henin (Bel) – Nadia Petrova (Rus): 7-6 7-5
There is a chance that Henin again has to play against a Russian in the semi finals, Maria Kirilenko (Russian), a beautiful woman
, has to play against the Chinese Jie Zheng in the other quarter final, the winner of that match has to play against Henin.


Categorie:sport (sports)
Tags:Justine Henin België Belgium Belgische Belgian Nadia Petrova Rusland Russische Russia Russian kwartfinale quarter finals Australian Open


| | |
| --- | --- |
| | |
____________________
Welkom op de blog van Bob "Štaka", Sergei "Listonosz", Emil "Hallulooz"
Als uitlaatklep, om dingen kwijt te kunnen.
Groetjes en veel leesgenot ;-)
____________________
Welcome on the blog of Bob "Štaka", Sergei "Listonosz", Emil "Hallulooz"
Used to express some feelings, to say what must be said.
Greetz and enjoy reading ;-)
____________________
____________________
! VERGROOTGLAS !
100%
150%
200%
  
____________________
____________________
____________________
____________________
E-mail mij
Druk op onderstaande knop om mij te e-mailen.
____________________
____________________
Gastenboek
Druk op onderstaande knop om een berichtje achter te laten in mijn gastenboek
____________________
____________________