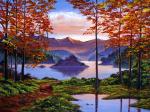 _________________
Meer BEZOEKERS op je blog:
_________________
Inhoud blog
_________________
Categorieën
_________________
Archief per maand
_________________
Zoeken in blog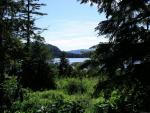 Willekeurig Bloggen.be Blogs
qkoorts
www.bloggen.be/qkoorts
Willekeurig Bloggen.be Blogs
broedereverard
www.bloggen.be/broeder
Willekeurig Bloggen.be Blogs
cat4u_culi
www.bloggen.be/cat4u_c
Willekeurig Bloggen.be Blogs
overgewicht
www.bloggen.be/overgew
Willekeurig Bloggen.be Blogs
spoorwegen
www.bloggen.be/spoorwe
| | |
| --- | --- |
| | Als uitlaatklep gebruikt. Om de dingen te zeggen die moeten gezegd worden, om de dingen te zeggen die niet gezegd of gehoord mogen worden. (To express some feelings. To say the things that must be said, to say the things that can't be said or heard.) |
30-07-2010
Het Dorp. – The Village
Ik had gezien dat we nog verder hadden willen gaan op het lied 'Cry Little Sister'. Dit lied doet me denken aan een ander lied, een Nederlandstalig lied, 'Het Dorp'. Ken je het?
"""
Thuis heb ik nog een ansichtkaart
Waarop een kerk een kar met paard
Een slagerij J. van der Ven
Een kroeg, een juffrouw op de fiets
Het zegt u hoogstwaarschijnlijk niets
Maar het is waar ik geboren ben
Dit dorp, ik weet nog hoe het was
De boerenkinderen in de klas
Een kar die ratelt op de keien
Het raadhuis met een pomp ervoor
Een zandweg tussen koren door
Het vee, de boerderijen

Refrein:
En langs het tuinpad van mijn vader
Zag ik de hoge bomen staan
Ik was een kind en wist niet beter
Dan dat het nooit voorbij zou gaan

Wat leefden ze eenvoudig toen
In simpele huizen tussen groen
Met boerenbloemen en een heg
Maar blijkbaar leefden ze verkeerd
Het dorp is gemoderniseerd
En nou zijn ze op de goeie weg
Want ziet, hoe rijk het leven is
Ze zien de televisiequiz
En wonen in betonnen dozen
Met flink veel glas, dan kun je zien
Hoe of het bankstel staat bij Mien
En haar dressoir met plastic rozen

Refrein

De dorpsjeugd klit wat bij elkaar
In minirok en beatle-haar
En joelt wat mee met beat-muziek
Ik weet wel het is hun goeie recht
De nieuwe tijd, net wat u zegt
Maar het maakt me wat melancholiek
Ik heb hun vaders nog gekend
Ze kochten zoethout voor een cent
Ik zag hun moeders touwtjespringen
Dat dorp van toen, het is voorbij
Dit is al wat er bleef voor mij
Een ansicht en herinneringen

Toen ik langs het tuinpad van mijn vader
De hoge bomen nog zag staan
Ik was een kind, hoe kon ik weten
Dat dit voorgoed voorbij zou gaan


"""
Inderdaad, het is van Wim Sonneveld, je kan het liedje beluisteren op YouTube. Wim Sonneveld is geboren in Utrecht (Nederland) op 28 juni 1917 en overleden op 8 maart 1974. Hij was cabaretier en zanger. Hij is toch één van de grootste op het gebied van cabaret. Andere liedjes: 'Margootje', 'Josefien', 'Lieveling', …
Een leuk stuk van hem, ook op Youtube (de jongens) en deze (Alie uit Antwerpen). Je moet natuurlijk een beetje houden van cabaret.
Cabaret (kleinkunst) is een vorm van theater die voornamelijk uit muziek, sketches en natuurlijk grappen bestaat. Cabaret is niet hetzelfde als Stand-Up Comedy, hier worden minder muziek en attributen gebruikt. Maar men noemt het vaak ook cabaretiers.
Geert Hoste vind ik één van de grootste die er zijn, doch hij valt een beetje tussen de twee kunstvormen in vind ik, maar erg vind ik dat helemaal niet.
Maar ik had het over het liedje 'het Dorp' van Wim Sonneveld. Het is wel geschreven en gezongen door iemand van een eerdere generatie, maar hetgeen hij 'verteld' dat gevoel heb ik ook wel. Vroeger in mijn kindertijd was hier een heide waar wij in speelden, een heide die wij meermaals in brand staken
(sorry brandweer), er was een groot bos waar wij kampen bouwden, tegenover het huis van mijn ouders was een bosje waar wij als kind ons 'hoofdkamp' hadden, onze verzamelplaats, dat was prachtig uitgegraven, met een boomhut, een houten schutting op de grond en dergelijke, er was het pleintje waar we in onze jeugdjaren rondhingen, er waren eigenlijk niet zoveel wegen en huizen … En nu? De heide? Al lang weg, het grote bos? Deels ontbost en deels afgesloten. Het bosje? Al lang weg. Het pleintje? Bestaat niet meer. En de betrekkelijk weinig wegen en huizen? De omgeving is zo goed als volgebouwd …
Vroeger bij het huis van mijn ouders was er een wegje achter het huis waarlangs mijn ouders met de auto naar onze garage moesten rijden, ook als ik met mijn fietsje weg reed moest ik dat wegje gebruiken. Ik weet nog goed dat links van mij onze tuin en die van de buren lag en rechts van mij stonden bomen. En dat is ook allemaal weg.
Ik moet toegeven, ik word ook wel melancholisch als ik er zo aan terug denk. (Maar daar heb ik wel meer last van
) Waar is die tijd? En ik spreek dan over (zeg maar) twee generaties verschil met de tijd waar Wim Sonneveld het over heeft.
Ik vraag me soms wel eens af. Hoe zou het zijn als ik zo oud ben (als ik ooit zo oud word) als mijn grootmoeder. Over de 80 jaar al. Dat is nog veraf voor mij. Hoe zou het zijn over 50 jaar? Dat is nog héél lang, nog langer dan ik totnogtoe leefde. En als ik kijk naar toen ik een kind was en hoe het nu is, het is al helemaal niet meer vergelijkbaar. De auto's zijn anders, mensen wonen dichter op mekaar en kennen elkaar toch minder goed, de oude radio is vervangen door tv, video, laptops, mp3, … Alles is anders! Soms vraag ik me wel eens af of ik nog wel wil leven over 50 jaar. Misschien word ik wel gek van al die veranderingen dan? Misschien kan ik er niet aan wennen? Misschien komen de mensen dan niet eens meer buiten? Wie zal het zeggen? En toch, toch zou ik dat allemaal willen meemaken. Nog meer zou ik het verleden hebben willen meemaken, vanaf de eerste mens tot nu. Ik zou willen zien en ondervinden hoe het toen was en wat er toen gebeurde. En ik moet toegeven, af en toe zou ik wel eens willen zien wat de toekomst brengt, en ik heb het niet over de volgende 50 jaren, maar over een veel langere tijd!
Ja, die tijd van vroeger is toch uit de tijd hé!


---
I saw that we wanted to go some further on the song 'Cry Little Sister'. This song reminds me of an other song, a song in Dutch, 'The village'.
(I added the translations)
"""
Thuis heb ik nog een ansichtkaart (At home i still have a postcard)
Waarop een kerk een kar met paard (On which a church, a car with a horse)
Een slagerij J. van der Ven (A butcher's shop J. van der Ven)
Een kroeg, een juffrouw op de fiets (A pub, a lady on a bike)
Het zegt u hoogstwaarschijnlijk niets (Most likely it says nothing to you)
Maar het is waar ik geboren ben (But it's where I'm born)
Dit dorp, ik weet nog hoe het was (This village, I still know how it was)
De boerenkinderen in de klas (The farm-children in the class)
Een kar die ratelt op de keien (A car that rattles on the cobblestones)
Het raadhuis met een pomp ervoor (The town hall with a pump in front)
Een zandweg tussen koren door (A sand road through the weath)
Het vee, de boerderijen (The cattle, the farm houses)

Refrein: (Refrain:)
En langs het tuinpad van mijn vader (And alongside the garden path of my father)
Zag ik de hoge bomen staan (I saw the high trees)
Ik was een kind en wist niet beter (I was a child and didn't know better)
Dan dat het nooit voorbij zou gaan (Than that it never would end)

Wat leefden ze eenvoudig toen (They lived commonly then)
In simpele huizen tussen groen (In simple houses between the green)
Met boerenbloemen en een heg (With farmer's flowers and a hedge)
Maar blijkbaar leefden ze verkeerd (But apparently they lived wrong)
Het dorp is gemoderniseerd (The village is modernized)
En nou zijn ze op de goeie weg (And now they are on the good course)
Want ziet, hoe rijk het leven is (Cause look, how rich life is)
Ze zien de televisiequiz (They see the television quiz)
En wonen in betonnen dozen (And live in concrete houses)
Met flink veel glas, dan kun je zien (With a lot of glass, so you can see)
Hoe of het bankstel staat bij Mien (How the lounge suite stands at Mien)
En haar dressoir met plastic rozen (And her buffet with plastic roses)

Refrein (Refrain)

De dorpsjeugd klit wat bij elkaar (The towns youth stick together)
In minirok en beatle-haar (In mini-skirt and beatle-hair)
En joelt wat mee met beat-muziek (And they shout with beat-music)
Ik weet wel het is hun goeie recht (I know, it's their good right)
De nieuwe tijd, net wat u zegt (The new time, just what you say)
Maar het maakt me wat melancholiek (But it makes me a little melancholic)
Ik heb hun vaders nog gekend (I knew their fathers)
Ze kochten zoethout voor een cent (They bought liquorice root for a penny)
Ik zag hun moeders touwtjespringen (I saw their mothers rope-skipping)
Dat dorp van toen, het is voorbij (The village of then, it's gone)
Dit is al wat er bleef voor mij (This is al that is left for me)
Een ansicht en herinneringen (A postcard and memories)

Toen ik langs het tuinpad van mijn vader (In those days alongside the garden path of my father)
De hoge bomen nog zag staan (I could see the high trees)
Ik was een kind, hoe kon ik weten (I was a child, how could I know)
Dat dit voorgoed voorbij zou gaan (That this would go over forever)


"""
It's a song of Wim Sonneveld, you can hear the song on Youtube. Wim Sonneveld is born in Utrecht (the Netherlands) on June 28th 1917 and passed away on March 8th 1974. He was a cabaret artist and singer. He is one of the best of cabaret. Other songs: 'Margootje', 'Josefien', 'Lieveling' (Darling), …
Cabaret is a form of theatre, mainly featuring music, sketches and of course comedy. Cabaret isn't the same as Stand-Up Comedy, with that one uses less music and less attributes. But one also names it cabaret artists.
Geert Hoste is one of the best (according to me) but his 'show' is situated between the two, but I don't mind.
But I was talking about the song 'the Village' of Wim Sonneveld. It's written and sung by someone of an earlier generation, but I know the feeling he sings about. In the past in my childhood there was a heath land here, we played in it, a heath land that we set on fire a few times
(sorry fire department), there was a large forest where we build camps, facing my parents house was a little forest where we build our 'main camp' when we were kids, our meeting place. It was deepened, with a tree house, a wooden fence and such. Then there was the field were we hung around in our youth, there weren't that many houses and roads … And now? The heath land? Long gone. The big forest? Partly deforested and partly closed. The little forest? Long gone. The field? Doesn't exist anymore. And the few houses and roads? The surroundings are full of houses and roads …
In the past at the house of my parents there was a path behind the house, my parents had to use it to place the car in the garage, also when I took my bike I had to use that path. I still remember that when I looked on my left there were the gardens of my parents and the neighbours and on my right there were trees. And also those are all gone.
I have to admit, I also become melancholic when I think back at those times. (But I have that regularly
) Where are those days? And I talk about times that differ (let's say) two generations with the times Wim Sonneveld talks about.
Sometimes I wonder. How would it be when I grow the same age as my grandmother now (when I get that old). She's already older than 80 years. That's far away for me. How would it be 50 years from now? That's a long time, longer than I lived until now. And when I look at the times when I was a child and at the times now, it isn't comparable anymore. The cars are different, neighbours live much closer and we don't know our neighbours as good as then, the old radio is replaced by television, video, laptop, MP3, … Everything is different! Sometimes I ask myself if I still want to be alive fifty years from now. Maybe I get crazy off all the changes? Maybe I can't get used to those changes? Maybe people even leave their houses no longer? Who'll say it? And anyhow, nevertheless I want to experience it all. I would prefer to experience the past, from the first human till now. I would like to see and experience how it was then and what happened then. And I have to admit, sometimes I want to see what the future will bring, and I'm not only talking about 50 years from no, but much further in the future!
Yes, those times of the past are ancient history, isn't it?

Categorie:mijmeringen (reveries)
Tags:Het Dorp Wim Sonneveld cabaret stand-up cabaretier stand-upper Toon Hermans Geert Hoste kleinkunst theater melancholisch The village cabaret artist theatre melancholic

21-07-2010
Een ondoenbare situatie! – A troublesome situation!
Hoi,
Zoals gezegd, een nieuw berichtje van me.
Ik heb dan maar beslist om hier even een update te geven over die persoon (je weet wel) die problemen had met de indicatiestelling voor de Vlaamse Zorgkas.
Momenteel is hij serieus depressief, financieel kwam hij sowieso al amper rond. Maar plots is hij ook nog eens te weten gekomen dat hij géén recht meer heeft op verhoogde tegemoetkoming wat betreft doktersbezoeken en medicatie. Zijn inkomsten (invaliditeitsuitkering) zouden NET te hoog zijn. Hij krijgt al jaren een invaliditeitsuitkering, en nooit was er een probleem. Nu, hij was verplicht om bij zijn ma in te trekken, hij kon het alleen wonen financieel niet meer aan en vond géén goedkopere en geschikte (geschikt voor rolstoel) woning (appartement) vinden en hij staat al jaren op de wachtlijst voor een sociale woning, maar kreeg er nog steeds geen, zelfs niet toen hij hen meldde dat hij uit het appartement moest en nergens terecht kon. Vandaar dus dat hij verplicht was bij zijn moeder in te trekken. Hij woont daar boven en er zijn trappen, hij kan dus niet zelfstandig naar boven of beneden, en hij woont er in twee kamertjes van ongeveer meter op 4 meter. In een van die kamers staat zijn bed en kasten en dergelijke, véél ruimte is er niet over. In de andere kamer staat een bureau, waarop zijn laptop en printer staan, enkele boekenkastjes (hij leest veel), een grote kast, een frigo en een klein campingtafeltje, drie zetels, salontafel en tv-kast met tv. Ik hoef er géén tekening bij te maken dat er amper ruimte over is natuurlijk. Hij probeert zoveel mogelijk met looprek te stappen boven, maar dit gaat spijtig genoeg niet altijd, hij moet dan zijn rolstoel gebruiken, en met weinig ruimte is dit niet makkelijk. Géén leuke situatie dus, en financieel is hij zeker niet in staat om elders iets te gaan huren.
Daarbovenop heeft men dus de toelage van de Vlaamse Zorgkas 'afgenomen'. Hij is in beroep gegaan, maar zoals we al meldden bracht dit niets op. Hij kon dan nog naar de Raad van State stappen, maar dit kostte geld (advocaat + kosten bij Raad van State) en hij kon dit onmogelijk betalen. Hij heeft dan contact laten opnemen met de Vlaamse Ombudsdienst, maar aan de uitspraak konden zij niets veranderen. Zes maanden na de laatste indicatiestelling kan hij een nieuwe aanvraag (toelage Vlaamse Zorgkas), en dit gaat hij dan natuurlijk ook doen. Maar het probleem zit daar natuurlijk niet (al was het toch weer een dreun voor hem), maar het probleem is dat hij met die toelage zijn zus en toekomstig schoonbroer hun kosten (benzine, opvang en dergelijke) vergoedde. En nadat men die toelage 'afnam' kon hij hun niet meer vergoeden, en zij hebben het zelf financieel niet zo breed dus konden zij niet anders dan beslissen dat zij niet meer dagelijks (dat deden zij voordien wel) konden komen, maar enkel nog twee dagen per week en indien echt nodig soms drie dagen. Dit is natuurlijk een groot probleem voor hem, want zijn moeder, die beneden woont kan zelf géén trappen doen en kan dus niet naar boven. Zijn schoonbroer was de enige die hem naar boven of beneden kon helpen. Ook is hij de enige die hem veilig in en uit het bad kan helpen. Zijn zus kookte dagelijks voor hem voordien, maar nu ze niet meer dagelijks komt, kookt ze bij haar thuis iets meer en vriest dat dan in. Als zij dan bij hem langsgaan brengen ze die potjes mee en plaatsen die in de diepvries. Hij heeft boven een microgolf oven staan en zo kan hij dagelijks zijn eten 'opwarmen'. Ik persoonlijk vind dit héél erg voor hem, ten eerste moet hij dus eten wat de pot schaft, maar hij lust niet alles, is allergisch voor room, feitelijk had hij ook héél andere eetgewoonten dan zijn zus. En oké, hij mag al blij zijn dat hij eten krijgt, maar toch… Als hij ergens eens echt zin in heeft, dan heeft hij natuurlijk pech. In het begin liet hij dit nog horen aan zijn zus, maar tegenwoordig zegt hij dat zelfs niet meer. Hij vind dat hij niets te klagen of te zagen heeft, vermits zijn zus al moeite doet om hem eten te bezorgen (ook al betaald hij voor dat eten natuurlijk, in plaats van geld mee te geven voor eten als zijn zus gaat winkelen voor hem geeft hij nu geld aan zijn zus zodat zij meer kan kopen van wat zij gaat klaarmaken). De vuile borden, het gebruikte bestek en dergelijke blijven dan ook boven staan tot zijn zus nog eens langskomt. En er zijn natuurlijk nog meer dingen die niet helemaal meer lopen zoals het zou moeten (bijvoorbeeld zijn oefeningen (opgelegd door specialist) kan hij niet meer dagelijks doen zoals het moet, want hij heeft daar hulp bij nodig van zijn schoonbroer, hij kan ook niet dagelijks meer in bad en zich volledig wassen aan de wasbak kan hij niet (en dit met dit warm weer?!? Leuk is anders.)
Zijn moeder is zelf hulpbehoevend en sommige van haar vriendinnen helpen haar (zorgverstrekkers). Zij kijken altijd wel eens of hij dringend hulp nodig heeft, maar zij hebben hun eigen job, hun eigen huishouden, hun eigen gezin, zeg maar hun eigen leven, en om EN zijn moeder EN hem te helpen, daar hebben zij gewoonweg de tijd niet voor. Die paar keren per week dat zijn zus komt heeft zij dus werk genoeg (zij kunnen ook niet meer zo lang blijven als voordien natuurlijk), hem wassen nadat zijn schoonbroer hem met zijn oefeningen geholpen heeft, ondertussen dat hij zijn oefeningen doet ruimt zij een beetje op, maar echt poetsen gebeurd zeker niet meer wekelijks. Als hij in bad zit dan brengt zijn schoonbroer de vuilzakken naar beneden, vervangt hij de lakens van het bed, brengt hij de was naar beneden. Dan doet zijn zus nog de administratie (die opgestapeld is van de rest van de week) terwijl zijn schoonbroer even met hem buiten gaat. En dat is het, zij hebben natuurlijk ook hun eigen werk, eigen huishouden, de kleine en ook hier, hun eigen leven. De tweede dag die zij komen (in 't weekend meestal) gaan zij ook nog eens voor hem winkelen.
Ik vind zijn situatie echt ondoenbaar. Sommige dagen als hij zich niet goed voelt, dan zit hij de hele dag in dezelfde pyamashort als waarmee hij slaapt, want hij krijgt die niet goed uit. Nu, ik denk wel dat hij die uiteindelijk uit zou krijgen, maar het probleem is natuurlijk dat op zulke dagen hij zijn onderbroek en trainingsbroek of short niet aan krijgt, en hij kan toch moeilijk naakt rondlopen hé. Sommige dagen heeft hij dus dezelfde onderbroek aan, en zelfs dezelfde sokken. Hij doet zijn sokken soms ook wel uit (na héél wat sukkelen), maar hij kan zelf zijn sokken niet aandoen (met dat hulpstuk om sokken aan te doen kan hij gewoon niet om, hij krijgt dat hulpstuk en de sok dus gewoon niet over zijn enkel getrokken), maar feit is dus dat hij ofwel enkele dagen met dezelfde sokken rondloopt of enkele dagen zonder sokken.
Ik hoop dus echt dat die nieuwe aanvraag en dus nieuwe indicatiestelling snel in orde komt (de indicatiesteller die ze gaan vragen (op mijn aanraden) is op verlof geweest, maar lang gaat het niet meer duren nu (ik zal jullie zeker op de hoogte brengen nadien)). Genoeg punten zal hij ditmaal wel krijgen, maar ik weet niet of de dienst waar hij die toelage van krijgt moeilijk gaat doen, of misschien doet de Vlaamse Zorgkas wel moeilijk, ik weet het echt niet of dat kan of mag, maar je weet nooit natuurlijk.

VORIGE BERICHTEN HIEROVER:

http://www.bloggen.be/bob_sergei_emil/archief.php?ID=556463
http://www.bloggen.be/bob_sergei_emil/archief.php?ID=676918
http://www.bloggen.be/bob_sergei_emil/archief.php?ID=695236


---
Hello,
As said, a new message from me. I decided to give an update about the person (you know who) who had problems with the home care assessment for the Flemish Care Insurance.
At the moment he's very depressed, financially he already had problems, the money he gets for his invalidity is barely enough to live from (medication, food, rent, monthly costs and such). And then suddenly the health insurance tells him that he doesn't get the increased allowance (concerning visits at the doctor and medication). His income (disability benefit) would be JUST too high. But he receives it for years now and there never was a problem (never too high).
Now, he wash obliged to move in at his mothers place, he could no longer stay in the apartment he rented (he could no longer pay the rent) and he couldn't find a cheaper and suitable (good for a wheelchair) house (or apartment) and he stands for years now on waiting-list of the social housing company, but he didn't get a home or apartment from them yet (to rent). Even not when he said to them (and proved) that he soon had to 'leave' the apartment he rented and that he would end up on the street. So he was obliged to move in with his mother. He lives above (1st floor) and there are stairs, so he can't go upstairs or downstairs by himself, and he lives in two little rooms (4 by 4 meters). In one of those rooms there's his bed and wardrobes and such, so there isn't much space left. In the other room there's a desk (on which his laptop and printer stand), some bookcases (he reads a lot), a large closet, a refrigerator and a small table, three seats, a living-room table and a television-stand. It isn't necessary to say that there isn't much room left. He tries to walk as much as possible with his walking frame, but unfortunately this isn't always possible, he has to use his wheelchair then and with so little room to move it isn't easy. So it isn't a good situation there, and financially he isn't capable to rent a house or apartment.
Above that one 'took away' the allowance of the Flemish Care Insurance. He submitted an Objection, but like we already said it didn't change a thing. He could go to the Council of State, but this was expensive (lawyer + expenses of the Council of State) and he doesn't have the money for that. He allowed us to send a letter at the Flemish Ombudsman, but they couldn't change the verdict. Six months after the last home care assessment he can file a new request (for the allowance of the Flemish Care Insurance) and he's going to do that of course. But that isn't the real problem of course (even though it was a new calamity in his life), but the problem is that with the allowance he compensated the expenses (gas, child care and such) of his sister and brother-in-law. And after they 'took away' this allowance he could no longer compensate them, and they also are in small circumstances so that had to decide that they no longer could help him every day, but only two days each week, or sometimes even three days when it's really necessary. And this is an enormous problem for him, cause his mother can't come upstairs or go downstairs herself. His brother-in-law was the only one who could help him up- or downstairs. He also is the only one who can help him safely in and out the bath. His sister cooked every day for him, but now that she no longer can come every day, she cooks some more at her own place (their own dinner) and she freezes his meal. When they go to him, they take the boxes with the meal with them and place it in the freezer.
Upstairs he has a microwave and every day he can 'warm up' his meals. Personally I find this pitiful for him, firstly he has to take pot luck, but he doesn't like everything, he's allergic for cream, actually his eating habits were very different with that of his sister's family. And okay, he has to be appreciative that he gets food, but really … When he would like to eat something, then he can't eat it… bad luck? First he told his sister what he wanted to eat, but he doesn't do that any longer. He thinks he can't complain about it because his sister already takes the trouble to make and bring him food (even though he pays for the food, in stead of giving his sister money when she goes shopping for him, he now gives his sister money so she can buy more of the food she's going to cook for her family). The dirty dinner plates, the used cutlery and such remain upstairs until his sister drops by. And of course there are other things that are going wrong (not as it uses to be). For instance his exercises (appointed by his specialist), he can no longer do them daily as it should be, because he needs his brother-in-law to help him, for instance taking a bath, he can't get in or out the bath without help of his brother-in-law, he even can't wash himself completely at the sink (and thinking about the warm (hot) days now?!? I guess it's not comfortable)
His mother herself is needy and some of her friends help her (caretakers). As much as possible they ask him if he urgently needs something, but they have their own jobs, their own household, their own families, let's say their own lives, and to help his mother AND him, there's just not enough time. So the couple of times his sister drops by (weekly) she has enough to do (they also can't stay as long as before of course), wash him after his brother-in-law helped him with his exercises, meanwhile she cleans a little, but really cleaning doesn't happen weekly any more. When he sits in bath his brother-in-law brings down the garbage bags, he takes off the bed linen and places clean ones in stead, he brings the laundry downstairs. Then his sister does the administration (and that's a lot, because it's from more than one day) while his brother-in-law gets outside with him, just to walk and to give him some fresh air. And that's it, they also have their own live, their own household, their child and also their own lives. The second day in the week they come (mostly in the weekend) they also go shopping for him.
I find his situation really bothersome. Some days when he's feeling not well, he sits the whole day in the same short (where he sleeps in) because he can't take it off. Now, I guess that when he keeps trying he'll be able to take it off, but the problem would be that one such days he can't put on his underpants and track suit or short, and it's not advisable to walk naked of course. Some days he has to wear the same underpants and even the same socks. Sometimes he's able to take off his socks (after a big struggle), but he can't put on clean socks (even not with an accessory to put on socks, he isn't able to get the accessory and thus the sock around his ankle), but fact is that he has to 'walk' some days with the same socks, or without socks.
I really hope that the new request and thus the new home care assessment will have a positive result (the home care assessor they want (on my advise) was on leave, but she'll drop by very soon now (I'll certainly inform you afterwards)). This time he'll get enough points, but I don't know if the agency from whom he gets the allowance is going to act difficult, or maybe the Flemish Care Insurance will act difficult, I don't know if they can do that, but you never know of course.

PREVIOUS MESSAGES ABOUT THIS:

http://www.bloggen.be/bob_sergei_emil/archief.php?ID=556463
http://www.bloggen.be/bob_sergei_emil/archief.php?ID=676929
http://www.bloggen.be/bob_sergei_emil/archief.php?ID=695236

Categorie:medisch (medical)
Tags:Vlaamse Zorgkas Zorgverzekering Flemish Care Insurance Indicatiesteller Indicatiestelling Home Care Assessor Home Care Assessment verhoogde tegemoetkoming invaliditeit in-creased allowance invalidity aanvraag request

01-07-2010
Nieuwe start - New beginning
Hey,
Hier zijn we dan weer, zoals afgesproken. Nee, fout, hier ben ik (E). B(ob) is momenteel totaal niet in staat om mee te werken aan de blog. En zoals velen van jullie al doorhadden en meldden, de items over de zorgverzekering gingen inderdaad over hem. Het is zo dat hij voordien de teksten al niet zelf schreef, hij kwam met het onderwerp, zocht op het internet de betreffende gegevens bijeen en legde dan aan mij uit wat hij juist wilde. Ik maakte dan een soort van voorontwerp en liet hem dat ter controle zien. Na eventuele aanpassingen gedaan te hebben die hij wilde werd het item dan online gezet. Maar zelfs dit is nu even te moeilijk voor hem, hij heeft teveel andere dingen aan zijn hoofd. Hij verontschuldigd zich dan ook naar mij toe, maar vooral naar onze 'lezers'. S(ergei) werkte al langer niet meer mee aan de blog. Ik heb de laatste weken nog geprobeerd om hem te overtuigen om toch terug mee te werken, maar dit is spijtig genoeg niet gelukt.
Ik ben zelf ook niet helemaal gezond en moet het rustig aan doen, zeker met dit warme weer. Maar ik zal toch regelmatig nog berichten online zetten. En wie weet, in de toekomst doen B & S misschien weer mee, je weet nooit hé.
Zo, mijn eerste bericht van de nieuwe start staat online. Ik hoop dat jullie terugkomen en dat ik weer vele mails mag ontvangen.
Hou jullie goed,
Groetjes
E(mil)


---
Hey,
Here we are again, as said. No, wrong, her I (E) am. For the moment B(ob) isn't able to work at the blog. And as many of you already knew and reported, the items about the care insurance were about him. Before he didn't wrote the texts himself, he thought about the subject, sought the pages that were needed to make a text on the Internet and gave those to me and said what he wanted. Then I made a kind of draft and he could control that. After possible adjustments (what he wanted to change) the item was placed on the blog. But at the moment even this is too difficult for him, he's got other things on his mind. He excused himself to me, but especially to our 'readers'. S(ergei) did no longer work at the blog. I tried to convince him to come back, but unfortunately I didn't succeed.
I myself am not completely healthy and have to do everything very calm (relaxed), certainly with this beautiful and warm weather. But I'll place messages on the blog regularly. And who knows, maybe in the future B & S rejoin the 'team', you never know.
So, my first message of the new beginning is placed online. I hope that you return and that I may receive many mails again.
Take care of yourselves,
Greetings
E(mil)

Categorie:andere (other)
Tags:nieuwe start new beginning BSE bob sergei emil

02-06-2010
TERUGKEER & HERSTART - RETURN & RESTART
Er is beslist dat ik op 1 juli 2010 verder ga met deze blog, beginnend met één bericht per week.
Bedankt voor de berichtjes


Groeten

B.s.e.


---
There has been decided that I'll start placing messages again on July 1st 2010, starting with one message each week.
Thanks for the messages


Greetz

B.s.e.

Categorie:kort bericht (short messages)

29-04-2010
Verder gaan met de blog of niet? --- Going through with the blog or shouldn't I?
Hallo mensjes allemaal,

Ik ben eindelijk nog eens in staat geweest om hier even binnen te springen. Eerst en vooral wil ik diegenen die een berichtje stuurden bedanken voor hun steun en opmerkingen.

We zijn deze blog met drie personen gestart. Al snel, door een misverstand weliswaar, viel één van ons af. We zijn toen doorgegaan met twee. Door medische omstandigheden kon geen van ons beiden een tijdje géén berichten plaatsen.

Nu is het zo dat één van ons, niet ik dus
, een hele tijd in het 'ziekenhuis' zal liggen, en de kans dat hij snel terug is, is héél klein. Véél sterkte overigens S.!
En ikzelf ga het alleen nooit geklaard krijgen om meerdere berichten per week te plaatsen. Er zijn ook onderwerpen bij die mij véél minder zeggen, onderwerpen die de anderen absoluut in de blog wilden verwerken, dus voor mij zal 't meer opzoeken zijn, uitzoeken ook ... En dat neemt tijd in beslag. Ik kan zelfs niet beloven dat ik me aan één berichtje per week kan houden, al wil ik er wel voor gaan natuurlijk.

Toch zit ik met de vraag, waarom zou ik het doen? Zoals ik net al zei, ik wil er wel voor gaan, want er zijn toch heel wat berichtjes van lezers en bezoekers binnen gekomen sinds dat we de blog startten, en zelfs toen we géén berichtjes konden plaatsen lieten sommige lezers en 'volgers' weten dat ze er waren. Maar ik wil er natuurlijk zeker van zijn dat ik niet voor niets bezig ben. Ik kan wel begrijpen dat als er soms dagen achtereen géén bericht komt, dat sommigen dan niet meer de moeite doen om terug te komen, en als velen dat doen, dan ben ik in 't kort misschien berichten aan 't plaatsen voor ... tja voor wat hé! Snap je? Daarom dat ik toch ook even jullie mening wil weten, heeft het nut om door te gaan? Ik heb een poll geplaatst (rechts boven), zo kan je laten weten wat jij daarvan vind.

Groetjes en misschien tot snel!

B.s.e.


---
Hello everybody,

Finally I'm able to come to my blog once again. First and especially I want to say thanks the people that send a message for their support and comments.

We started this blog with three persons. Already fast, through a misunderstanding, one of us stopped with it. We continued with two. The last weeks we weren't able to place messages on our blog, this because off medical circumstances.

Now it's a fact that one of us, so not me
, has to stain in the 'hospital' for a while, and the chance that he'll be back soon is very small. Good Luck S.! And I myself am not able to place several messages in a week. Also there are some subject that say nothing to me, those are subjects the other two worked on and they wanted them in the blog. So it would be a lot of looking up for me and unravelling too ... And that takes time. I even can't promise that I can place one message a week, but I want to try it of course.

But I still have a question, why should I do that? As I said, I want to try it, because there were a lot of messages from readers and visitors since we started this blog, and even when we weren't able to place anything, there still were messages from readers and 'habitués' and so I knew that they were there. But I want to be certain that I'm not doing it for nothing. I can understand that when it takes a while before there's a new message that some people no longer take the trouble to come back, and when a lot of people do that, then in the future I'll place messages for ... for what?!? Do you understand? Therefore I really want to know your opinion, is it worth going through with the blog? I have place a poll (right side, above), so you can let me know what you think of it.

Greetings and maybe till next time!
B. s. e.

Categorie:mijmeringen (reveries)
Tags:blog stop or not


| | |
| --- | --- |
| | |
____________________
Welkom op de blog van Bob "Štaka", Sergei "Listonosz", Emil "Hallulooz"
Als uitlaatklep, om dingen kwijt te kunnen.
Groetjes en veel leesgenot ;-)
____________________
Welcome on the blog of Bob "Štaka", Sergei "Listonosz", Emil "Hallulooz"
Used to express some feelings, to say what must be said.
Greetz and enjoy reading ;-)
____________________
____________________
! VERGROOTGLAS !
100%
150%
200%
  
____________________
____________________
____________________
____________________
E-mail mij
Druk op onderstaande knop om mij te e-mailen.
____________________
____________________
Gastenboek
Druk op onderstaande knop om een berichtje achter te laten in mijn gastenboek
____________________
____________________