'Beetje jammer dat spiegels je de waarheid vertellen...'
De reden van mijn stilte,is het zwijgen van mijn hart...
"Als de dood niet bestond, zou het leven zijn schoonheid verliezen."

Soms hoopte ik dat ik de tijd kon terugdraaien ,
niet om de fouten,want daar leer ik van, maar om de tijden die ik mis."
Met al die ruzies heb je niets bereikt;
je bent me alleen maar kwijt.

Er zou een vet zwart kader op de liefde moeten staan met een waarschuwingstekst.
'Pas op, sterk verslavend. Het gebruik van dit product kan mensen in je omgeving schaden.' 
 
Een kenmerk van spijt is dat het steeds weer te laat komt en nooit op tijd.

Liever gekwetst door de waarheid dan getroost door een leugen.

Ga opzoek naar geluk en je zoekt je een ongeluk.

Zomaar een meisje Zomaar verliefd Zomaar een jongen Die dat niet ziet.

Als je blijft staren naar de plek waar de zon onderging, zal je hem nooit meer op zien gaan.
Tranen zijn je beste vrienden, ze komen wanneer anderen je allang verlaten hebben.
Het is te druk in mijn droomwereld voor jou.
Wat doe je als de enige persoon die je kan troosten ,
diegene is die jou aan het huilen heeft gemaakt ?



Liefde is zoals d' hemel, maar het kan je pijn doen als de hel.
Ups & downs brachten me tot waar ik nu sta en ja ,
ik kwam er telkens sterker uit. (:
'Geluk zit in kleine dingen, en toch
zijn de meesten op zoek naar iets groots'..
Ik zag je op afstand,
maar kwam nooit dichterbij.
Want wat nooit gebeurd is,
gaat ook nooit voorbij.. (;
 een leven met een beetje geluk,
is waar ik om vecht. <.3
Verbeter de wereld, begin bij jezelf.

De zwakheid van een mens is dat hij dingen wilt weten ,
die hij liever niet zou weten zodra hij ze eenmaal weet.

Geloof niet altijd in de woorden die zeggen:
'Ik hou van jou.'
Maar geloof in de tranen die voor je vallen.

De reden van mijn stilte,is het zwijgen van mijn hart...

Je beseft pas wat echte pyn is, als je de realiteit onder ogen ziet.


 'Beetje jammer dat spiegels je de waarheid vertellen...'
 Vroeger was je mijn droom
   toen was je mijn leven
   nu ben je mijn nachtmerrie ):

Ik had je nodig
Reikte naar je hand
Jij reikte de jouwe
Naar een ander
En ik viel </3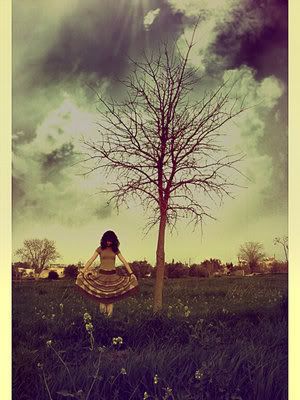 Lach de wereld uit en dans je tranen weg.
Ik wou dat ik een traan was, om geboren te worden in je ogen,
 om te leven op je wangen en te sterven op je lippen.
Jij bent het kruisje op mijn schatkaart.
Je vraagt me waar ik meer van hou, van jou of m`n leven. Ik zeg m`n leven, teleurgesteld liep je weg niets vermoedend dat jij mijn leven bent.
Mijn hart is niet compleet, jij bent mijn laatste puzzelstukje. 
Je ogen zijn de woorden, en je lach die maakt de zin af.
Het is precies alsof er een
sticker op mijn hoofd plakt
waarop staat ; breek me.

Je wint weer, maar voor mij was het geen spelletje.
Waarom zou ik gaan slapen,
als ik niet eens weet
waarvoor ik weer opsta?

 Jou lach doet me smelten.
Als je me echt pyn wil doen steek dan een mes in mijn hart,
maar niet te diep want anders raak je jezelf.

Wie vecht kan verliezen, maar wie niet vecht heeft al verloren.

Achter deze lachende ogen brandt een traan van pijn.
Zij zegt: 'Jij ziet dingen die er niet zijn'
Jij zegt: 'Er zijn dingen die jij niet ziet'
Loop met je gezicht in de zon, dan vallen de schaduwen achter je.
Als ik je niet op je slechtste aankan, dan verdien ik je ook niet op je best.

Ik gaf teveel, jij gaf te weinig.
Ja ik gaf alles en jij gaf niets.

Gezochte liefde is goed, geschonken ongezochte liefde is beter.

Je stopt nooit om van iemand te houden, je leert juist hoe je zonder hem kan leven.

De halve wereld lacht om de andere helft, en de dwaasheid regeert over allen.
 Ik haat het hoe je me maakt & hoe je me breekt, hoe ik weinig ik van je terugkrijg terwijl ik alles aan jou geef.

Als ik je zou zien dan rende ik op je af, hield ik je vast en zou ik even vergeten hoe het allemaal was.

  Tranen zijn woorden die het hart niet uit kan drukken .
Ik keek in je ogen , en ik bleef staan.

 Jij houd mij op de wereld .

Zij wou de wereld zien,
hij installeerde google earth.

Peace is meer dan twee vingers.

 Zonder jou ben ik mezelf kwijt.

3 is altijd een te veel.


En als je me mist, laat het me dan alsjeblieft weten.

Om dingen te kunnen vergeten
moet je de mooie momenten kunnen onthouden.



Ik hou inmens veel van je, nog steeds.
& ik weet echt niet wat me bezielde toen ik je heb laten gaan.
Iedere avond denk ik nog aan je leugen ;
te hopen dat er toch iets van waar is.

Hoeveel ik je mis kunnen zelfs al m'n tranen niet vertellen.
Ga, misschien vind je ooit de weg terug, maar ga

Ze dacht liefde overwint maar had in feite al verloren .
Als je met een vraag zit denk dan eerst goed na of die niet beter onbeantwoord kan blijven.

- de dag dat je voor de eerste keer kan lachen met jezelf, wordt je volwassen. -
Liefde kost niets als je het krijgt, maar als je het hebt is het onbetaalbaar.
De vlinders in mijn buik hebben zich voortgeplant.
Jongens vechten omdat meisjes sterker zijn.
Hij brak haar hart & daarom maakte zij zijn x-box kapot.
raad eens wie harder heeft gehuild..
als ik val dan sta ik op, als ik sta dan val ik op.
Je bent veranderd.
Droom alsof je eeuwig zal leven.
Leef alsof je morgen zal sterven.

Het leven is een feestje, maar je moet zelf de slingers ophangen.
Ik genoot van de tijd die ik met jou verloor </3
Je leven is te kort om niet te doen wat je te doen staat..
Waarom zijn er zo veel vragen , en maar zo weinig antwoorden?
Zomer , de liefde bloeit op .
Laat me zien waar ik voor leef, laat me voelen wat ik geef, 1 moment zodat ik weet, dat alles niets voor niets is geweest.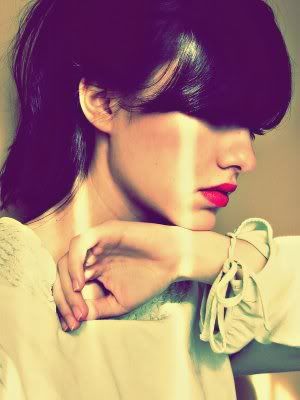 Lief gebroken hart,
Ik ga sparen voor lijm, ik beloof het.
In onze haast om ergens anders te komen, vertrappen we de bloem van het hiér zijn.
Alleen jij geeft me zo'n speciaal gevoel (l)
De tijd van jou en mij is voorbij.
 

Het moment dat je mij aankeek,
stond de wereld even stil.
Onmogelijke liefde is ware liefde.
Ik mis liefde die ik nooit gehad heb.
Als je merkt dat je in een kuil terecht bent gekomen,
stop dan met graven.

Ga door en gebruik je moed.
Want dan weet je zeker, alles komt goed.

 Je loog met je woorden maar sprak de waarheid met je blik.

Ik heb mijn liefde voor jou omgezet in haat.


Ik ga je missen, ook al zal ik dat nooit tegen je zeggen.
Zonder jou is het leven geen reis meer, ik ben op de eindbestemming.

Moed is doorgaan wanneer je hebt ontdekt dat er ook een kans is dat je verliest.

Tussen horen en luisteren ligt een wereld van verschil.

Ik heb losse puzzelstukjes, maar jij hebt blijkbaar geen verstand van puzzels.


 Je zit in mijn hart en ik doe er een slot op. (l)
Ik ben de ring , jij de diamant.
Alles is liefde , maar wat is alles? 
 
Wie geen traan kan laten, die verdrinkt zeker van binnen. 

Achtervolgd door het verleden, stilstaand bij het heden,loop ik de toekomst tegemoet!

Sommige dingen komen niet meer terug, maar blijven wel voor eeuwig in je hart.

 Ik zet stappen maar volg geen paden, ik volg mijn eigen weg hier op aarde.

 Wat niet uit jouw hart komt, zal het mijne ook nooit raken

 Soms is opgeven beter dan ervoor te vechten.

Vriendschap vraagt woorden, maar in stilte groeien harten naar elkaar. 

Liefde is niet te koop, maar toch is het het kostbaarste wat er is! 

 Je shined niet schatje, je staat gewoon in m'n licht.

Het moeilijkste ding dat je kan doen is degene waarvan jij houd, van een ander zien houden.
Elke seconde loopt, elke seconde gaat, hoelang je ook weg gaat ik zweer dat ik je nooit verlaat.
Elk afscheid betekent de geboorte van een herinnering.
Soms als het regent, moet Je niet hopen op zonneschijn, maar genieten van de wolken.
 Je moet nooit in de wolken willen zijn als er onweer op komst is.
 
Alle dingen waar ik voor wegrende, halen me nu net zo snel weer in.
 Het leven is net een rotsblok, soms komt het gewoon te hard.
Het voelt nu zo anders, zo definitief, er is geen weg terug.

Dat het slecht gaat & dat ik er nog ben, betekent dat ik voor je vecht.

Het is niet slim om van de hoogste duikplank te springen als je niet kunt zwemmen, maar sommige sprongen in het diepe zijn wel de moeite waard.
Laat het verleden slapen en maak de toekomst wakker.
Als je voor me valt, help ik je wel even opstaan.

Ik haat regen, maar val op spetters.

Ik heb geleerd mijn dromen achterna te zitten
dus sorry ik stalk je.
Waarom zijn het altijd vrienden die je echt pijn kunnen doen?

Langzaam aan groeien we uit elkaar, maar deze vriendschap is voor mij nog lang niet klaar.

Ik haat het dat jullie negatief doen over iets wat eerst positief was.

Had ik een tijdmachine, dan zat ik er nu wel in.
Mijn vlam is ook brandbaar.

Zelfs in de sneeuw ben ik nog hot.
Ik mis wat het ooit was, samen sterker dan alleen.


Het verdwijnt maar ik heb niet de kracht om het terug te halen.
Jij hebt een potlood nodig om iets te betekenen.

Die pukkels op mijn hoofd zijn niets minder dan stress bultjes.

Leven is het enige spel, waarin je niet kan vals spelen.
Wat we allemaal hetzelfde hebben is dat we uniek zijn.
Kijk om je heen, en je zult zien dat de mooiste dingen gratis zijn.
 Misschien besef je het niet, of misschien laat ik het niet altijd zien, maar ik geef echt veel om je.
 Jou vastnemen is mijn grootste wens.
 Nooit meer zal ik voelen, wat ik voel voor jou..
Het zal wel toevallig zijn dat 'forever' & 'never' rijmen zeker?
Ze is bang om hem aan te kijken, bang dat ze dan in tranen zou uitbarsten, zo diep heeft hij haar geraakt, ja !
Zelfs de beste muzikant kan onze liefde niet bespelen' dat is wat je naar me mailde. 
 Hopeloos verliefd maar zo hard gekwetst...
In alles is ze beter, behalve in houden van jou..
Waarom moet ik altijd degene zijn
die sorry zou moet zeggen;
De reden waarom men Waterproof mascara uitvond?
1 woord ; JONGENS.
Ik grijp elke kans, ook zonder handen.
Jij bent het kleine beetje hoop dat ik nodig had.
Er is niemand zo mooi als jij, je bent een wonder.
 Het heeft me aan het denken gezet, mijn ogen geopend en beter doen opletten.
 Spiegels zouden er goed aan doen om even na te denken voor ze de beelden terug kaatsen.
 Je moet nooit in de wolken willen zijn als er onweer op komst is.
 Ik lach de wereld uit, en dans m`n twijfels weg.
Soms als het regent, moet je niet hopen op zonneschijn, maar genieten van de wolken.
Ik wil jong met je blijven en oud met je worden.
Alle dingen waar ik voor wegrende, halen me nu net zo snel weer in.
Het leven is net een rotsblok, soms komt het gewoon te hard.
Men heeft me vaak verteld, hoe mooi het is, hoe diep het gaat. Maar pas sinds ik jou ken, weet ik dat liefde echt bestaat.
Zelfs als je vlakbij iemand bent, kan je hem vreselijk missen. 
Als de liefde zich aan je toont, volg haar dan,
ook al is de weg steil en zwaar. 

  Er niet over praten,
betekent, niemand er bij betreken.
Wat je ook doet laat je leiden door je hart (l)
Alles wat jij doet is in je eigen nadeel;
maar zo slim ben je niet zeker?
Ik wil stoppen met toneelspelen, maar ik kan het niet .
Jij bent als een steen, zo hard zo hard voor iedereen, maar zo makkelijk om weg te smijten [:
 Heb geduld, alles komt goed,
ooit.
Zoals de visjes in de zee, komen wij && gaan wij -
Ik kan je in allerlei talen zeggen
' ik hou van jouw '
maar het komt toch telkens op hetzelfde neer ;
Aanvaard jezelf met je gebreken,
en je talenten komen naar boven.
 Der zijn link rond de 10 miljard mensen
aanwezig op deze aarde,
maar toch voel ik me alleen -
Het duurt jaren voor de opbouw
van vertrouwen ;
maar slechts enkele seconden
om het te vernietigen. -
De antwoorden van de toekomst
liggen begraven in het verleden.
Wanneer je vindt dat je haar niet goed zit,
zit je eigenlijk iets anders dwars.
Het moeilijkste in het leven is eenvoudig te leven.
Reis zo ver je kunt kijken,
en als je er bent, kun je verder zien.
In de lelijkste kastjes zitten soms de mooiste vogels.
De natuur heeft geen haast,
en toch komt alles voor elkaar.
Achter die ogen vol vreugde,
zit meer dan je denkt.
Angst laat een persoon veranderen in datgeen waar hij net voor vreest.
 Ik mis iemand in mijn leven,
maar ik zet de eerste stap niet meer.
Als ze mij zouden zijn,
zouden ze alles anders doen,
maar ze zijn mij niet,
dus doe ik het hoe ik het wil.
De enige manier om hem te vergeten...
die bestaat niet.
Je moet niet altijd voor het beste kiezen,
soms kies je beter voor iets slechts,
want je zult zien dat je uiteindelijk
bij iets beter uitkomt.~
 Moeilijk gaat ook.
Ik wou dat hij naar mij toe kwam
en het mij vertelde.
Maar dat gebeurt nooit...
Hoe roddels in feiten kunnen veranderen is ongelofelijk.
 Ik dacht dat ik in een sprookje leefde,
totdat de realiteit kwam aankloppen.
De wereld verdwijnt niet zomaar wanneer je je ogen sluit.
gelukkig zijn; daarvoor wil ik alles geven.
 Ik vraag me af hoe jij je nu voelt, of je nog aan mij denkt.
Of je die tijden ook mist, maar dan besef ik weer dat je mij hebt laten gaan.
Jij was de steun dat ik nodig had,
die veranderde in de last dat ik nu wil vermijden.
Ik buig maar breek niet.

Ik mis de tijden die we vroeger samen hadden,
't is niks aan te doen, want de wereld die veranderd.
 Depressie; -een mooi woord om te zeggen dat je stillaan sterft vanbinnen.
Sommige mensen weten niet wat échte vriendschap is.
Hij ontkent, jij gelooft. Zijn fout, jij zegt sorry. Jij huilt, hij lacht. Hij heeft jou in zijn macht.. </3
Het kan nooit meer worden zoals het was.
Misschien moet cupido eens schieten naar zichzelf,
Dan zou hij zien hoeveel pijn liefde doet .
Vanbuiten er gelukkig uitzien ,
Vanbinnen kapotgaan ,
& Er is niemand die het merkt.
Ergens heb ik spijt dat ik je heb leren kennen,
maar toch kan ik je niet vergeten..~
Jij bent alles waarvan ik dacht dat je het nooit zou zijn.
 From Liselottee'
01-11-2010 om 13:33 geschreven door Karen
04-01-2011 om 10:32 geschreven door Anna §