25-05-2013
Uitslagen smackdown 24 mei

Smackdown
Date: May 24, 2013
Location: CenturyLink Center Omaha, Omaha, Nebraska
Commentators: Michael Cole, Josh Matthews, John Bradshaw Layfield
We're past Extreme Rules and the main story is of course HHH. He collapsed at the end of Raw while Curtis Axel was laying in the ring with no one paying a bit of attention to him, so odds are we'll hear about getting an update on him on Raw tonight. Other than that we have Del Rio confirmed as the #1 contender for Ziggler whenever Dolph is healthy again. Let's get to it.
We open with a recap of the HHH/Heyman stuff from both Extreme Rules and Raw. We also get a little bit about Shield winning three belts as tonight it's Kofi vs. Ambrose for the US Title.
Here's the Miz for MizTV to open the show. Miz says that he's versatile because he's going to host this show and then he'll win back the Intercontinental Title soon after. The guest tonight is Fandango who thankfully brings Summer Rae with him. Before Miz can ask him a question, Fandango stops him for the correct pronunciation of his name. Miz counters with some "reallys" and shows us a clip of the tag match from Raw where Fandango stopped for a dance.
Miz wants to know how obnoxious Fandango is. Fandango threatens to dance all over the face of anyone who comes near Summer before questioning Miz's own ego. Miz says that Fandango looks like a dancing bag of Skittles which isn't too far from accurate. The fans chant bag of Skittles, making Miz declare Fandango the new Fruity Pebbles. This brings out Wade Barrett with his horrible new music.
Barrett says he'll get to Miz in a minute but first of all he's angry at Fandango for tiptoeing through the tulips instead of being Barrett's partner. Wade threatens Fandango if he ever does that again, so Fandango corrects his pronunciation. Miz says Barrett needs to focus on him because Miz has a title shot later tonight. Barrett punches Miz in the face and the brawl is on. Fandango and Summer leave as a referee comes out to break it up.
Intercontinental Title: The Miz vs. Wade Barrett
This is joined in progress after a break with Miz challenging. Fandango is also sitting in on commentary. Miz fights out of a chinlock and hits a flapjack, only to be taken down by a back elbow. Fandango says that he had to go to the back on Monday because his glitter was coming off. Barrett puts Miz on the top rope for a kick to the ribs for two and it's off to a chinlock.
Back up and Miz hits a running knee lift and a bit boot. Fandango asks JBL to hit his music because apparently Bradshaw can do that. It's time for some dancing as well as for the Winds of Change to Miz for two. Miz gets two of his own off a rollup before hitting a baseball slide to Fandango. A dropkick takes out Barrett's knee but Fandango kicks Miz in the head for the DQ at 2:56 shown. This was angle advancement and barely a match at all.
Result: The Miz b. Wade Barrett via DQ when Fandango interfered (2:56)
Daniel Bryan is muttering to himself in the back when Kane comes in. He says that they both lost the titles, which Bryan interprets as Kane blaming him. Bryan insists that he isn't the weak link as his paranoia continues.
Jack Swagger vs. Daniel Bryan
No entrance for Swagger again. Bryan goes right at Swagger and pounds away before sending Jack to the floor for the suicide dive. He fires off kicks to the chest against the barricade before taking it back inside for a near fall off a missile dropkick. Jack takes Bryan down off of a clothesline before putting him in the Tree of Woe for some knees. We take a break and come back with the two of them colliding before Bryan hits a running kick to the face in the corner.
More kicks to the chest have Jack in trouble and a running kick to the face gets two. Swagger finally catches one of the kicks in a high angle belly to belly for two of his own. Daniel rolls out of a gutwrench suplex but gets caught in the Patriot Lock, only to be rolled through for another near fall. The Vader Bomb hits knees and a HARD kick to Swagger's head sees Bryan not cover but rather stomp Swagger even more. There's the NO Lock for the tap out at 9:06.
Result: Daniel Bryan b. Jack Swagger – NO Lock (9:06)
Post match Bryan beats on him even more. The referee mentioned something about reversing the decision but no official announcement was ever made.
We get a package of stills from the last man standing match on Sunday. Cena will be back on Raw.
We also get all the Ryback stuff from Monday with him challenging for an ambulance match and throwing Ryder in the ambulance.
Here's Damien Sandow in the ring wearing a suit. There's a table in front of him and as usual, he seems annoyed. Sandow talks about seeing two people compete in a series of stupid competitions, ranging from a tug of war to arm wrestling to a truck pull. Tonight, Sandow wants them to deal with some mental issues. There's a tied up rope on the table and we hear the story of the Gordian Knot. Sandow has Matt Striker try to untie the knot while making fun of the education system when Striker can't do it.
Cue Sheamus who makes fun of Sandow's hobby of playing with knots. Sheamus talks about playing with Rubic's Cubes as a kid before picking up the knot. He tries to untie it but Sandow gets impatient. Damien pulls out a pair of bolt cutters and hacks it up. Sheamus tries a Brogue Kick but Damien bails to the floor, shouting I KNEW IT! Instead Shaemus offers to teach him about Newton's Law, which means he throws Striker through the ropes at Sandow. Your lesson of the night: when you get outsmarted, throw human beings.
Chris Jericho vs. Big Show
That's a pretty fast recovery from Orton's punt. Jericho charges straight at Big Show for some reason as Matthews compares Jericho to Johnny Depp. JBL: "Johnny Depp never has been been inside a WWE ring and neither has Jay Silverheels or Tonto." Show shoves him down with ease and catches Jericho in a bearhug. He lets it go for no apparent reason, allowing Jericho to dropkick Show's knee out and pound away, only to be caught by a spear for two. Jericho escapes the chokeslam attempt and goes up, only to jump into a loud chop to the chest.
Show goes to the middle rope but misses an elbow drop, allowing Jericho to hit the Lionsault for two. The Codebreaker is countered into a sunset flip attempt but Show pulls him up with a chokeslam, only to be pulled down by a DDT for two. The Walls are easily shoved away and there's the chokeslam but Jericho rolls to the floor. Jericho escapes a ram into the post by sending Show into the post himself. Jericho hits a decent Codebreaker to send Show into the timekeeper's area which is good for a countout win for Jericho at 6:30.
Result: Chris Jericho b. Big Show via countout (6:30)
Post match Big Show picks up a chair but Jericho kicks it out of his hands and beats Big Show with it for fun.
The Raw ReBound is the introduction of Curtis Axel and the match with HHH, followed by HHH collapsing.
Here are Heyman and Axel with something to say. Heyman brags about his success with Lesnar and Punk and now he's pointing his finger at Axel. Curtis himself gets to speak and says that in one night, he accomplished more than his father and grandfather ever accomplished. He took HHH's best shot and then left him laying. Curtis says that he won on Monday and says his name a few more times. That was just day one and tonight is day two.
Curtis Axel vs. Sin Cara
This is joined in progress after the break with the stupid lights back again. Sin Cara spines out of a fireman's carry before firing off some kicks. A standing rana takes Curtis down and there's the wrist drag out of the corner. Curtis throws Cara to the apron and stomps away in the corner. Randy Orton is talking about Curtis Axel RIGHT NOW on the WWE App. Cara comes back with the Tajiri handspring elbow and a crossbody for two. A top rope version of the crossbody misses though and the formerly known McGillicutter (running one arm neckbreaker) gets the pin on Cara at 3:00 shown.
Result: Curtis Axel b. Sin Cara – McGillicutter (3:00)
US Title: Kofi Kingston vs. Dean Ambrose
Kofi is challenging of course. Dean goes it alone on this one and seems to have some fans on his side. Kofi fires off some kicks and right hands but gets taken down by a fast shoulder block. Back up and Kofi gets no count off a dropkick before getting taken down by another shoulder. Ambrose chokes with his leg on the mat but Kofi fires off more dropkicks. A middle rope ax handle gets two on Dean but as Kofi goes up top he has to dive on Reigns outside. Roman and Seth come in for the DQ at 2:30.
Result: Kofi Kingston b. Dean Ambrose via DQ when Shield interfered (2:30)
Post match Shield beats on Kofi until Sheamus and Randy Orton make the save. If you're a Smackdown fan, you know the drill from here.
Kofi Kingston/Randy Orton/Sheamus vs. Shield
Joined in progress again with Sheamus slamming Reigns down for two. Off to Orton for some headbutts to Rollins and right hands in the corner. Kofi comes in to work on the arm for a bit before it's back to Randy to crank on the arm as well. Rollins finally gets in a knee to the face and makes the tag off to Ambrose who takes the US Champion down with ease. A knee rake across the face allows for the tag back to Sheamus but Ambrose gets in a shot to the ribs.
Back to Rollins who pounds away in the corner, only to get caught in mid air off a middle rope cross body. Reigns and Ambrose have to save their partner from the ten forearms to the chest as we take a break. Back with Ambrose hitting a knee to Sheamus' ribs before it's back to Reigns for stomps in the corner and a lot of trash talk. Sheamus fights out and avoids a charge from Reigns, sending him shoulder first into the post. Hot tag brings in Orton for all his favorites, including the Elevated DDT.
Ambrose bails to the floor to avoid the RKO and Reigns gets in a shot to Orton. Reigns comes up limping though, which is apparently a legit ankle injury. Back in and Rollins pounds on Orton before it's back to Dean for a front facelock. Rollins comes in again for some right hands to the head as this is basically a handicap match now. Randy gets in a right hand but gets caught in a downward spiral into the middle buckle to put him right back down. Orton comes back with more right hands and snaps off a quick superplex to put both guys down.
The hot tag brings in Sheamus to face Ambrose (Reigns didn't have his hand out but was instead waving Rollins over to Ambrose) and house is cleaned. Even Reigns takes a shoulder to the ribs before Ambrose is hit with the rolling senton into the forearms to Rollins' chest. Reigns breaks up White Noise on Dean with a spear but rolls to the floor for an RKO from from Orton. Kofi comes in and gets two on Dean, but it's Rollins tripping Kingston up, allowing Dean to hit the bulldog driver for the pin at 15:18.
Result: Shield b. Randy Orton/Sheamus/Kofi Kingston – Bulldog Driver to Kingston (15:18)











25-05-2013 om 13:14 geschreven door jefken
0 1 2 3 4 5 - Gemiddelde waardering: 0/5 - (0 Stemmen)

New WWE NXT Champion Crowned at Tonight's Tapings
New WWE NXT Champion Crowned at Tonight's Tapings


Several readers have sent word that Bo Dallas defeated Big E Langston at tonight's NXT tapings at Full Sail University.

Here is a photo of Bo Dallas holding the NXT Championship Title belt.


25-05-2013 om 12:05 geschreven door jefken
0 1 2 3 4 5 - Gemiddelde waardering: 0/5 - (0 Stemmen)

24-05-2013
Who Worked As Suicide at the Impact Tapings?
Who Worked As Suicide at the Impact Tapings?
Posted by Steve Carrier on 05/23/2013 at 11:59 PM


At tonight's TNA Impact Wrestling tapings, former ROH star TJ Perkins was the one who portrayed Suicide, so it would appear he will be in regularly as that character.

As noted earlier, Kazarian, Chris Daniels and Kiyoshi had portrayed the character at different points. The character was created as a tie-in for the first TNA videogame produced by Midway Games.
24-05-2013 om 12:57 geschreven door jefken
0 1 2 3 4 5 - Gemiddelde waardering: 0/5 - (0 Stemmen)

Uitslagen tna impact wrestling 23 mei

Live from the USF Sun Dome on the campus of the University of South Florida Impact Wrestling opens up with GM Hulk Hogan making his way down to the ring to a massive reaction from the Hulk's hometown fans. Mike Tenay mentions that Hogan was trained here in Tampa by the legendary Hiro Matsuda. Hogan says it's great to be home and he knew it would be special this week. Hogan says on the way over to the arena he made a stop at his restaurant and pounded a few at the bar with Shark Boy (boy is that random) and he knew from the atmosphere of the fans it would be crazy. He says the fans in Tampa are his family but the TNA wrestlers in the back are his family too. He says there is one guy that seems to have made a decision to cross over to Aces & Eights, AJ Styles. He says that he's not going to dwell on that anymore and he's going to talk about the family that sticks together. He says Sting has had his back from the get go and then introduces Stinger to the FL crowd.
Hogan says he has to let Sting know one more time that he appreciates what he's doing for TNA, but the stipulation for the title match is unnecessary (if Sting losses he never gets another title shot). He says that he is the GM not Bully Ray so it doesn't have to go down like that. Sting says he respects that but he doesn't want anything changed because he is the one that told Hogan to trust Bully Ray. He says he is the one that has to take the title from Bully and take the power from him. He says he only needs one chance to get the job done and if he doesn't get the job done then he doesn't deserve to ever be champion again. Hogan says he doesn't have to put that stipulation on the line because they already know how bad Sting wants this. Brooke Hogan's music hits and she gets a mix of boos along with some cheers.
Brooke says she doesn't want to see either Sting or Hogan taking the blame for her mistake. She says that Sting shouldn't have to do this because she was dumb. She says that she drove a wedge between Sting & Hogan and even Hulk and herself. She says she's sick of both of them taking the blame for everything that happened. She says she's proud of the Knockouts and she loves being in TNA, but she can't help but feel that she's ruined everything. She says she feels that she has to step down in her role with the Knockouts. Hulk says she hasn't ruined anything but before anything can be said Bully Ray walks out and interrupts the Hogan love fest.
Bully asks why the three of them are sitting out there taking the blame for everything. He says it isn't either of their fault, it's Bully's fault. The fans tried to get to him with the "what" chants to no avail. He says that it's Bully's fault that Hulk doesn't know how to run TNA, it's his fault that he stabbed Sting in the back, and he's the one that turned TNA upside down. Bully says that he runs the show in TNA but there is one person in the ring that he actually does blame. He says that person is Brooke and Brooke starts to go crazy. As Hulk holds her back Bully tells him to keep his hands off his wife. He says he blames Brooke for making him fall for her. He says every morning when he walks up he thinks of her and every night when he goes to bed he thinks of her. He says that they have a connection and she knows it. He says he still loves her and always will that's why he will never take the ring off and holds his hand up showing the wedding ring.
Suicide's return vignette hypes up his match tonight.
----COMMERCIAL BREAK----
X-Division Contenders Triple Threat
Suicide vs. Joey Ryan vs. "Maple Leaf Muscle" Petey Williams
Kenny King is sitting ringside for this one. Zema Ion was originally scheduled for this one but his recent medical issues forced him to miss it so Joey Ryan is his replacement unfortunately. Suicide immediately catches Joey with a Running Dropkick as he climbs in the ring. Petey then hits Suicide with a big right and whips him into the ropes. Suicide catches Petey with a Spinning Headscissors into an Octopus hold! Suicide releases the hold and rolls Petey up for a nearfall. Suicide attempts to whip Petey into the corner but he reverses it. Suicide then does a headstand in the corner and attempts to fall into a Headscissors, but Petey blocks it and tosses Suicide over the top rope. Suicide lands on the apron and then slingshots himself back into the ring and into a Spinning Headscissors on Petey! Suicide charges at Petey but Petey drop toeholds him into the ropes. Petey then performs a Hesitation Dropkick to the back of Suicide as he hung over the middle rope. Suicide rolls out of the ring and then sets up for a dive but Joey slides back in the ring and goes for a dropkick, but Petey saw it coming and hangs onto the ropes causing Joey to catch nothing but air. Petey rolls Joey back to his feet and then attempts to whip him into the ropes, but Joe counters by sliding through Petey's legs (while hanging onto Petey's arm) and hitting a beautiful Pump Handle Suplex! In an awkward spot Joey sees Suicide climbing to the top but just ignores it so he can pick up his bottle of oil and lather himself up. Suicide then dives off the top with a Diving Hurricanrana! That could definitely be Amazing Red under that mask. Suicide hits Joey with a drop toe hold and then puts him in an Indian Death Lock. Petey comes over and swings at Suicide but he ducks and then puts Petey in an Abdominal Stretch while keeping the Deathlock on Joey at the same time! Petey breaks the stretch with a back elbow and then nails Suicide with the Canadian Legsweep causing Suicide to fall back on top of Joey! Petey calls for the Destroyer but Suicide blocks it and hits a Spinning Back Kick! Joey hits Suicide from behind and then whips him into the ropes and attempts a clothesline, but Suicide ducks and then flies through the ropes but holds onto them Puma-style hanging in air. That is definitely TJ Perkins aka Puma aka TJP. I do believe we have uncovered the identity of Suicide. Joey looks confused as that move so he charges at Suicide only to eat the air as Suicide drops down and Joey goes crashing through the ropes to the floor. Suicide then sets up for a dive but Petey rolls back into the ring messing up Suicide's concentration. Suicide stops and swings at Petey but Petey ducks and then dives through the ropes onto Joey with a Suicide Dive! Suicide then flips over the ropes onto the apron and dives off the apron with a Somersault Plancha onto both Ryan & Williams! Suicide tosses Ryan back into the ring and sets up for a springboard move but Petey snatches him off the apron and then nails Joey with a Slingshot Codebreaker! Petey sets up for the Canadian Destroyer but Suicide trips him and drags him out to the floor. Suicide rolls back in and runs into a boot from Joey. Joey goes for a Powerbomb but Suicide reverses it into a rollup, 1…2…NO Petey breaks it up as I have just noticed that there is no X-Cam this week. Petey whips Suicide into the corner and then charges at him but Suicide gets his boots up knocking Petey to the mat. Suicide climbs up top and dives off with a Somersault Senton, but Petey rolls out of the way and then goes for the Destroyer again! Joey nails Petey with a nasty Mafia Kick! Joey charges at Suicide but he moves out of the way and then catches Joey with a Leaping Neckbreaker! Suicide grabs Joey in what looked he was going to attempt a Tiger Suplex but instead lifted Joey into the air and dropped him across Suicide's own knees in only what I can describe as a Tiger Breaker! 1…2…3!
Winner: Suicide via pinfall (Tiger Suplex/Gutbuster)
In the back Chris Sabin approaches James Storm and shakes his hand. Sabin says he heard that Storm was looking for a tag team partner and Sabin says that the Motor City Machine Guns & Beer Money were the two greatest tag teams in TNA history. He says that Storm is looking for a partner and Sabin is looking to beat someone up and in fact he's beaten Storm up a few times himself. Storm says he thinks he still has a couple of Sabin's foot prints still on his face. Storm says as good as that sounds but Sabin has a chance to win the X-Division Title which later on he can trade in to become the World Champion possibly (well they just subtly reminded us that stipulation is still alive) so he can't take that away from him (Sabin is already scheduled for the X-Division Title at Slammiversary). Storm says he's glad Sabin has his back though and the favor will definitely be returned in the future. Sabin tells him that if he changes his mind to let him know. Interestingly enough Storm and Alex Shelley once defended the Tag Titles together as Beer Guns when Bobby Roode was hurt leading up to Slammiversary in 2011 and unable to defend the belts with Storm. Storm & Shelley even retained them that night, there's your useless fact for the night.
----COMMERCIAL BREAK----
In the back Brooke Hogan approaches Bully Ray and screams at him asking him what he means he still loves her. Bully says it means what he said, he still loves her.
Mickie James approaches Velvet Sky in the locker room as Velvet wraps her knee up. Mickie suggests postponing the match until she's healthy but Velvet says nothing would make Gail Kim happier than her sitting out tonight. Velvet says she's a fighting champion and nothing is going to stop that. Mickie says she understands that but she wants to make sure that Velvet wants to do this and asks her again if she's sure. Velvet says she's sure and she's ready for it. They hug and Mickie leaves as Velvet says she'll see her out there.
BFG Series Gut Check Tournament
Sam Shaw vs. Alex Silva
Shaw has gone from wearing gym shorts to the ring to now wearing ridiculous rainbow colored checkered pants. Before Silva can come out Aces & Eights interrupts his music and Wes Brisco walks out and congratulates Shaw on winning this match and advancing to the next round of Gut Check Finals, but he should be thanking Wes because he just left Silva bloody and beating in the parking lot. Wes says what's not fair is that Wes isn't in the tournament because he IS Mr. Gut Check. Wes says he's going to show just how lucky Sam is because Wes isn't in the tournament. DOC and Garett Bischoff climb in the ring and Sam jumps at them but they beat him down and then Wes joins in on the beating.
Winner: Shaw via forfeit
Aces & Eights beat the hell out of Shaw before Wes hits a Neckbreaker over his knee. Magnus' music hits and he takes off toward the ring! Aces & Eights bails out and Magnus stands tall in the ring. Magnus there is something about what Wes just said that doesn't sit well with him and that's Wes wanting to gang attack Sam Shaw who is a guy just like Magnus and Wes himself, a young guy trying to make it in wrestling. Magnus says he's known Shaw since he first met him at Harley Race's Wrestling Camp and now Wes just made things personal. Magnus tells Garett to wipe the small of his face before he smacks it off. He says they thought it was funny to ram his head against a forklift too but the reason that Wes isn't in the tournament is because he doesn't deserve it. He says what Wes does deserve is to get his teeth kicked down his throat right here tonight. Magnus says he'll get his Gut Check tonight because he gets Magnus right here and right now! Wes hits the ring and it's on!
Magnus vs. Wes Brisco w/Garett Bischoff & DOC
Wes hits the ring and Magnus hits him a series of right hands that staggers the 2nd generation star. Magnus whips Wes into the ropes and connects with a High Knee. Magnus then hits a Gutwrench Suplex and mounts Wes with a series of right hands. Wes rolls out of the ring and regroups with his buddies.
----COMMERCIAL BREAK----
Back from the break Wes puts the boots to Magnus in the corner and then tosses him into another corner and continues the assault. Wes hits a back elbow followed by a Running Clothesline. Wes chokes Magnus in the ropes and then he distracts the referee as DOC decks Magnus. Wes covers Magnus for a nearfall and then puts him in a headlock. Wes hits a series of blows across the chest of Magnus and then Elbow Drops him for another nearfall. Wes picks Magnus up and slaps him before connecting with a knee. Wes whips Magnus into the ropes and connects with a back elbow before going back to the headlock. Magnus fights back up to his feet and breaks the hold with elbows, but Wes clubs him across the back and then hits a series of body shots. Wes taunts the crowd which allows Magnus time to recover and connect with a clothesline as Wes charges at him! Magnus whips Wes into the ropes and goes for a backdrop but Wes kicks him and then bounces off the ropes, but Magnus is right behind him with a Lariat! Magnus charges at Wes but he gets his boot up and then climbs up top and dives off, but Magnus catches him in midair and lifts him into a Suplex! Magnus climbs up top himself but Wes cuts him off and then climbs up with Magnus. Wes goes for a Superplex but Magnus shoves him off and then DOC gets up on the apron. Magnus kicks him off and then Garett grabs him and knocks Magnus off the top.
Winner: Magnus via DQ
Aces & Eights beat Magnus down after the match but SAMOA JOE'S music hits and the fans go crazy as the crazy Samoan makes his return! Joe cleans house on Aces & Eights! Joe screams "I'M BACK!" at the camera as he helps Magnus up.
----COMMERCIAL BREAK----
Mike Tenay announces that the 2nd induction into the TNA Hall of Fame will be announced at Slammiversary
Backstage Devon asks Bully Ray if he really just told Brooke Hogan that he loves her and Bully asks Devon if he saw the way she looked tonight. Ray says he doesn't want to talk about his personal life and then says Magnus will never forget the name Wes Brisco after tonight. Anderson asks Bully what time AJ is getting here tonight and Bully says he'll be there soon. Ray says despite some recent disappointments in the club and looks over at D-Lo Brown, AJ won't let them down. Ray guarantees that.
Footage of Kurt Angle in New York City as a part of his "Save Olympic Wrestling" promotion. He was at the US-Iran, US-Russia amateur wrestling fights in NYC. Kurt talks about being disgusted when the Olympics said they would drop wrestling. He talks to a few kids that are in wrestling about what it does for their lives. I already was in support of this movement because getting rid of pretty much the original Olympic sport is just ridiculous in my opinion (especially considering some of the dumb sports that they are keeping) despite me not caring much for Olympic Wrestling, but Kurt has definitely sold me here to the point I'm going to buy one of those "Save Wrestling" t-shirts.
----COMMERCIAL BREAK----
AJ Styles is shown arriving at the arena on his crazy bike. He actually drives the bike into the backstage area. Taz says AJ needs to trade that "toy bike" in once he joins the group.
"Olympic Hero" Kurt Angle vs. Mr. Anderson
This is a renewal of a longtime rivalry here (much as AJ-Angle is) and these two have faced each other countless times including a very violent Cage Match at Lockdown 2010. Kurt gets a massive reaction. Angle gets Anderson in a side headlock as the match starts but Anderson shoves him into the ropes only to eat a shoulder block. Anderson fakes a lockup and kicks Angle instead. Anderson beats on Angle in the corner and then he attempts to whip Angle into the ropes, but Angle reverses it and connects with a back elbow. Angle puts the boots to Anderson and then knocks him into the corner. Angle beats Anderson down in the corner and then chokes him with his boot. Angle hits a Snap Suplex and covers Anderson for a nearfall. Angle hits a European Uppercut on Anderson and then hits him with a series of shoulder blocks before whipping him into the opposite corner. Angle charges at Anderson but he sidesteps him and Angle goes flying into the ring post. Anderson chokes Angle again and then whips him hard into the corner. Anderson covers Angle and gets another nearfall. Anderson puts Angle in a wristlock and continues to work on that shoulder slamming his own shoulder into Angle's repeatedly. Anderson then hits a Hammerlock Back Suplex onto that shoulder! 1…2…NO Angle kicks out! Anderson puts the boots to Angle's arm and then bounces off the ropes and kicks Angle followed by a clothesline for another nearfall. Anderson covers Angle again and again only gets a nearfall. Anderson stomps on Angle's hand and then puts Angle in an Armbar. Angle tries to get the crowd behind him as he gets pumped up and armdrags Anderson. Anderson charges at Angle but he kicks Anderson and then climbs up to the middle rope and dives off with a Missile Dropkick. As Angle hits the mat he sells the arm injury again. Angle clotheslines Anderson with the other arm and then whips him into the corner and charges but Anderson gets his foot up. Anderson runs at Angle but walks right into an Overhead Belly-to-Belly Suplex! 1…2…NO Anderson kicks out! Angle goes for the Olympic Slam but Anderson blocks it and counters into the Green Bay Plunge! 1…2…NO Angle kicks out! Anderson swings at Angle but he ducks and then hits him with the Rolling German Suplexes! Angle grabs his arm after the 3rd one and then goes for the Angle Lock, but Anderson kicks him off and hits the Mic Check! 1…2…NO Angle kicks out! Anderson climbs up top but Angle gets back up and quickly leaps to the top and tosses Anderson off with a Belly-to-Belly Superplex! AJ walks up to ringside and hugs Taz as Angle looks on. Angle is pissed and starts screaming at AJ. The referee looks over at AJ and Anderson low blows Angle! He rolls Angle up, 1…2…3!
Winner: Anderson via pinfall (rollup)
Anderson smiles at AJ as AJ nods his head and walks away.
James Storm is shown walking backstage.
----COMMERCIAL BREAK----
Backstage Gail Kim talks about her match at Slammiversary and says she took out Taryn Terrell weeks ago so there shouldn't even be a match. She says she should be getting the title shot, not Mickie but then Terrell jumps her and slams her into a nearby door! Terrell tosses Gail into the wall and then onto a table and jumps on top of her! Simon Diamond pulls Terrell off as Gail calls her crazy.
Footage of James Storm's many tag title reigns with America's Most Wanted and Beer Money are shown.
Chavo & Hernandez are at the announce table.
James Storm makes his way down to the ring to announce who his partner at Slammiversary will be. Storm says he can see that there are a lot of beer drinkers in Tampa. He says that last week he was granted the opportunity to wrestle at Slammiversary for the Tag Titles with a partner of his choosing, and being in TNA he has had a chance to be a part of two of the greatest tag teams in wrestling history: Americas Most Wanted & Beer Money. Storm says there hasn't been a place he hasn't gone that he didn't have a chance to drink beer, have fun, and entertain the fans. He says women love a good tag team so it's time to form another great tag team, but then Bobby Roode & Austin Aries walk out to interrupt him.
Roode says Storm wants to come out and talk about the glory days and tag team wrestling, but he's looking at the King of Tag Team Wrestling right now which Storm should know. He says the 4 years that he was Storm's tag team partner was the worst 4 years of his entire life but Storm says it's not his fault he can't hang drinking with the Cowboy. Roode says at the same time the night he smashed a beer bottle over Storm's head to win the World Title made him the proudest man walking God's earth. He says that moment will go down in history and probably one Storm will remember for the rest of his life. Roode says Storm needs to go ahead and inform everyone who the joke of a partner Storm is going to have will be.
Before Storm can say anything Bad Influence's music hits and they walk out onto the stage. Daniels asks if someone just said joke and in this joke of a town he can definitely tell a joke. Daniels asks Kazarian if he "heard the one about the 3 teams: the dumps, the humps, and the lumps" that thought they were better than Bad Influence. Daniels says 2 weeks ago they proved the Dirty Heels couldn't beat them and Chavo/Hernandez have been the luckiest team in all of Mexico. Kaz says they offered Storm a spot in Bad Influence and "like a dumb dummy" he turned them down which offended them. Kaz says he knows a lot of people around there have claimed to be "offended" and then looks dead at Austin Aries as he says it (damn he really did just make a joke about the Christy Hemme thing, there is going to be some pissed off mouth breathers tonight!). Kaz says Bad Influence are the only ones with a legit reason to be offended. He says it doesn't matter who Storm picks because that person can't live up to the standard set by the bset tag team in the business. Storm calls them "stupid and stupider" and says if they would just let him get to his point and tell them who his partner is, but then Shark Boy's music interrupts everyone.
Shark Boy walks through the tunnel and comes down to the ring as Storm looks on. Yep, this is random. Chavo says it looks like he and Hernandez are definitely holding onto their belts. Shark Boy says a little "fishy" told him that Storm was looking for a tag team partner which is why ole Shark Boy swam all the way to Tampa Bay. Shark Boy says he and Storm have a lot in common and yes he's doing the Stone Cold impression still. He says that he and Storm love fishing, drinking beer, and kicking some "bass." He asks the fans if they want to see Shark Boy team with Storm then give him a "Shell Yeah." Robbie E then walks out to the ring as Storm looks confused.
Robbie E grabs the microphone and Storm just shakes his head. Robbie E says that Storm doesn't want to team with a loser like Shark Boy, he wants to team with someone that will help make him a champion and that someone is Robbie E (insert massive boos). Robbie says he carried Rob Terry for two years so he can carry Storm. He says he even has a team name for them and then pulls out a list. He says "who needs Beer money when you got Beer Bro and who needs Americas Most Wanted when you have Americas Most Bro" which gets a "strike two" from Shark Boy. He then suggests "GTBB: Gym, Tan, Beer, Bro." He goes through a few more and think starts singing their theme "Hair Spray & Drink All Day." Shark Boy shoves Robbie and then Gunner slides into the ring from nowhere. Gunner clotheslines Robbie & Shark Boy and then Sharky with a nasty Backbreaker and then puts Robbie in a Torture Rack! Gunner gets in Storm's face while Roode tells Storm to pick Shark Boy. Storm tells Gunner he'll see him at Slammiversary and then shakes his hand. I don't know what was more random, Gunner or Shark Boy.
----COMMERCIAL BREAK----
In the back Joseph Park talks to Sting and his title shot at Slammiversary against Devon. Park says some of the boys have been talking about Park "getting the strap" which sounds painful to him, but Sting tells him that's a good thing because he wants the strap which is the title belt. Park says he hopes Sting beats up Ray and that reminds Sting about something. Sting says next week Hogan has put him and a partner of his choosing in a match against Team 3D and he was hoping that Park's brother Abyss would come back and team with him. Sting says he thinks Park can set that up but Park says he won't even talk to him and reminds him that he's kind of crazy. Sting says he guesses Park is going to "kayfab" him all the way to the end here and if it can't be Abyss then he wants it to be someone close to Abyss. Sting asks how hell could justice be served and Park says he's right and he shakes Sting's hand. Park says they'll take Aces & Eights out.
The announcers remind us that Impact goes back to 9 PM (eastern) and then they hype up the Slammiversary card. Only updates here are that Gail-Terrell has been made a Last Knockouts Standing Match.
Main Event
TNA Knockouts Championship
Mickie James vs. Velvet Sky (c)
Mickie and Velvet shake hands and then they lockup. Velvet gets Mickie in a wristlock and twists her arm before Mickie counters with a cartwheel into an armdrag for a nearfall. Mickie holds onto the wristlock but as she lifts Velvet up Velvet counters with an armdrag of her own for a nearfall. Velvet puts Mickie in an armlock but Mickie tries to toss Velvet into the ropes only for Velvet to reverse it. Velvet goes for a kick but Mickie slides between her legs (boy does that sound fun) and connects with a Snapmare Takeover. Mickie then goes for a Sliding Dropkick but Velvet trips her and then hits a Sliding Dropkick of her own for a nearfall. Velvet picks Mickie up but Mickie slaps her and Velvet answers with a forearm. They exchange Forearm Smashes and then Velvet goes for a clothesline, but Mickie counters into a Full Nelson Slam. Mickie holds onto the Full Nelson on the mat and then slams her knee into Velvet's back as she maintains the hold.
----COMMERCIAL BREAK----
Back from the break Mickie keeps the pressure on Velvet with a Snapmare Takeover and then a Keylock. Velvet fights up to her feet and counters with an armdrag. Velvet hits a series of forearms and then Mickie gets hung up in the ropes as she tried to bounce back. She then goes for a clothesline but Velvet ducks and hits a clothesline of her own. Velvet then hits another clothesline and a Back Elbow. Velvet kicks and chops Mickie as she limps a bit now. Velvet attempts to whip Mickie into the ropes but Mickie reverses it only for Velvet to catch Mickie in a Spinning Headscissors. Mickie blocks it and shoves Velvet. Mickie then goes for a Neckbreaker but Velvet counters into a Russian Legsweep for a nearfall. That was a really clunky spot there. Velvet charges at Mickie but runs into an elbow and then Mickie goes for the Mickiecanrana but Velvet blocks it. She charges at Mickie but Mickie sidesteps her and then hits a big body kick followed by a series of shoulder blocks and slaps. Mickie then charges at Velvet but Velvet gets her boots up and then gets Mickie in a headscissors and kicks her away. Velvet then connects with the Spinning Headscissors Takeover this time! As she lands she grabs her knee and starts screaming. Mickie gets back up and chop blocks the knee! Mickie starts smiling devilishly and then DDTs Velvet! 1…2…3!
Winner & NEW Knockouts Champ: Mickie via pinfall (DDT)
Velvet continues to sell the knee after the match as Mickie ignores her and celebrates the win. Mickie finally looks down at Velvet and smiles before leaving.
A video package recapping the AJ Styles drama airs.
In the back Bully asks D-Lo if he got their beer and washed their bikes which D-Lo affirms. Bully toasts to Anderson beating Angle and then toasts to AJ as well. He says "here's to our boy…AJ Styles."
----COMMERCIAL BREAK----
Bully Ray leads the rest of Aces & Eights out to the ring. Bully reminds us who they are and then says they do what they want when they want and no one member is any more important than another. He says they are an equal unit and the strongest unit that runs TNA. Bully says when someone in the club screws up they pay for it and that's exactly what happened to D-Lo Brown. He says that D-Lo was a disappointment and as much of as a disappointment he was there was another guy that stepped up. He says that guy is Ken Anderson and he is proud to call Anderson his brother. He says tonight isn't about him or even about the rest of them, it's about the one guy they are about to initiate into the club and the brotherhood. Ray calls AJ Styles out.
AJ comes down to the ring, even doing the Aces & Eights entrance through the crowd. Devon holds the ropes open for AJ and Ray says that is the biggest show of respect that his brother could show AJ. He says it's a big night for AJ and for the club. Ray says everyone wanted AJ and Fortune even wanted to reform but he knew better because AJ knows where the power lies in TNA. Ray says he wants AJ to do something for him that he probably never expected and he hands AJ a beer. Ray says it's no secret that Aj doesn't drink and he's probably never had a sip of liquor in his life. He says he wants AJ to put his beer up and toast with him. He says AJ can give his heart to Jesus but his soul belongs to the club. AJ toasts with Ray and downs the beer! Ray gets excited and laughs because AJ downed the whole beer. Ray tells Anderson to give the brother his colors and he hands the cut over to AJ. A "you sold out" chant starts as AJ grabs the cut and looks at it.
AJ asks Anderson to put it on him and Anderson obliges as Ray announces AJ as the newest member, but then Angle's music hits and he walks out before the cut is put on AJ's back. Angle says he knew this day was going to come but he needed to see it with his own eyes because AJ's legacy in TNA just went down the crapper. Angle if this makes AJ feel important and he disgusts him right now. He tells AJ to put the cut own and be a part of the scum bag group in the ring. Angle says AJ is going to see him at Slammiversary anyway and asks if this is really what he wants. Ray cuts him off and says this is exactly what AJ wants but Angle says he isn't talking to Bully right now. Ray says he's talking to one of his brothers and then screams at AJ to put the cut on. AJ puts the jacket on and smiles at Angle. AJ then huts Ray as Tenay calls AJ a sellout. AJ hugs the rest of Aces & Eights and then Ray holds his hands up and DOC hits Angle from behind. The rest of Aces & Eights beat Angle down as AJ smiles and looks on. Ray tells AJ to grab the hammer and fulfill his destiny. AJ grabs the hammer and nails Angle in the knee with it! AJ kicks Angle out of the ring and then holds up the Aces & Eights sign.
The rest of Aces & Eights turn around and do the same to the other side of the arena, but then AJ stops and looks down. AJ then slams the hammer into DOC! Oh damn! AJ beats the shit out of Knux & Garett with the hammer and as the rest of Aces turns around AJ bails out and throws the jacket back at them! AJ holds his hands up making the P1 sign with his gloves as Tenay says AJ just made a statement that he has no allegiance to anyone! Bully Ray & Anderson lose their mind in the ring. Damn, that was well done.
----------
"Final Impact" thoughts on tonight's show will be up tomorrow.
QUICK RESULTS
1) X-Division Contenders 3-Way: Suicide def. Petey Williams & Joey Ryan via pinning Ryan
2) BFG Series Gut Check Tourney: Sam Shaw def. Alex Silva via forfeit
3) Magnus def. Wes Brisco via DQ
4) Mr. Anderson def. Kurt Angle
5) TNA Knockouts Title: Mickie James def. Velvet Sky (c) to win the title!
Scheduled for Next Week:
-Sting & Joseph Park vs. Team 3D
Slammiversary Lineup:
- TNA World Title No Holds Barred: Bully Ray (c) vs. Sting (if Sting losses he never gets a World Title shot again)
- AJ Styles vs. Kurt Angle
- TNA Tag Titles 4-Corners Elimination: Hernandez & Chavo Guerrero Jr. (c) vs. Dirty Heels vs. Bad Influence vs. James Storm & Gunner
- TNA X-Division Title Ultimate X: Kenny King (c) vs. Chris Sabin vs. Suicide
- Gut Check Contenders Tournament Finals: Jay Bradley vs. Sam Shaw
- Last Knockout Standing: Gail Kim vs. Taryn Terrell
- TNA TV Title: Devon (c) vs. Joseph Park







24-05-2013 om 12:39 geschreven door jefken
0 1 2 3 4 5 - Gemiddelde waardering: 0/5 - (0 Stemmen)

23-05-2013
Roman Reigns Possibly Injured at Tapings In Omaha
Roman Reigns Possibly Injured at Tapings In Omaha


For what it's worth, two of our correspondents at last night's SmackDown tapings in Omaha, Nebraska noted that one-half of the WWE Tag Team Champions Roman Reigns may have been injured in the main event.

Apparently Reigns tweaked his ankle during a six-man tag match with The Shield vs. Randy Orton, Big Show and Kofi Kingston. Reigns started limping after a spot with Orton on the ring apron.

Reigns was seen limping around the ring during the end of the match and was helped to the back by a referee right after the finish. A post-show beatdown by the babyfaces took place but only Dean Ambrose and Seth Rollins were involved.
23-05-2013 om 11:02 geschreven door jefken
0 1 2 3 4 5 - Gemiddelde waardering: 0/5 - (0 Stemmen)

Evan Bourne X-Rays
Evan Bourne had more x-rays taken on Tuesday. He tweeted:

"Had more x-rays taken today. My index toe/big toe healed in a V shape. I think that will give me monkey grip in my feet like @ROHDelirious"


23-05-2013 om 10:57 geschreven door jefken
0 1 2 3 4 5 - Gemiddelde waardering: 0/5 - (0 Stemmen)

22-05-2013
Curtis Axel's Push


Triple H has been high on Curtis Axel, the former Michael McGillicutty, for a long time now. He appears to be the one behind Axel's current push but the way Axel was booked on RAW left some people wondering.

Axel has another big supporter - The Rock. Rock and Axel trained together to prepare for Rock's most recent WWE pay-per-view matches.

22-05-2013 om 13:27 geschreven door jefken
0 1 2 3 4 5 - Gemiddelde waardering: 0/5 - (0 Stemmen)

Change for Henry
Change for Henry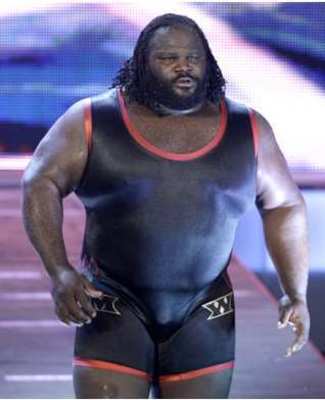 - Mark Henry may be returning as a babyface. As seen on the Extreme Rules post-show, Henry left the trainers room and said he was going home. There has been some talk for months about turning Henry face.

22-05-2013 om 13:25 geschreven door jefken
0 1 2 3 4 5 - Gemiddelde waardering: 1/5 - (1 Stemmen)

Hulk Hogan Comments on Miguel Legdropping Fan
Hulk Hogan Comments on Miguel Legdropping Fan


As noted yesterday, Rey Mysterio was trending on Twitter on Sunday night after singer Miguel accidentally gave a flying legdrop to a female fan at the Billboard Music Awards.

Miguel later mentioned that he met up with the fan, writing on Twitter, "Got caught up in the moment, thank goodness Khyati is okay."

Miguel then later deleted the tweet and TMZ.com picked up the story - along with quote from Hulk Hogan. Hogan wrote, "MIGUELAMANIA at least he did it right brother... All MIGUELAMANIA fans are now supposed to be following @HulkHogan brother HH"

22-05-2013 om 13:23 geschreven door jefken
0 1 2 3 4 5 - Gemiddelde waardering: 0/5 - (0 Stemmen)

Uitslagen ROH 11 MEI
Uitslagen ROH 11 MEI




22-05-2013 om 00:00 geschreven door jefken
0 1 2 3 4 5 - Gemiddelde waardering: 0/5 - (0 Stemmen)

21-05-2013
Paul Heyman's Newest Client Announced
Paul Heyman's Newest Client Announced


Michael McGillicutty made his return to RAW tonight as the newest client of Paul Heyman. Heyman called it a moment that we will look back on in 10 years. His new ring name is Curtis Axel, which pays homage to Larry "The Ax" Hennig and Curt Hennig.


21-05-2013 om 13:46 geschreven door jefken
0 1 2 3 4 5 - Gemiddelde waardering: 0/5 - (0 Stemmen)

Rey Mysterio Going In for Another Operation
Rey Mysterio Going In for Another Operation


- Rey Mysterio has been visiting Dr. James Andrews in Florida today and says he's looking to return to the ring in late August. Mysterio tweeted today:

"Great news today with Doc Andrews! Revisit on the 19th of June for a minor procedure and still trying to b back in the ring by late August!"

21-05-2013 om 13:46 geschreven door jefken
0 1 2 3 4 5 - Gemiddelde waardering: 0/5 - (0 Stemmen)

Uitslagen Raw 20 mei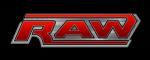 Uitslagen Raw 20 mei

Pre-RAW Commercial

Tonight the shocking conclusion to Cena vs Ryback. Who endured in the cage last night? Find out in minutes as RAW starts at the top of the hour!

Ambulance Segment

An ambulance is coming into the arena, lights and sirens blaring! Ryback climbs out the back with a new black leather vest that says Ryback Rules on the front in red. He has mic in hand, though they run to still from last night. Now he's on top of the ambulance. He says last night the official decision for his match with Cena was No Decision. While Cena walked away with the WWE Title, he didn't walk away, he was carried away. Cut to video of Cena on the stretcher, neck brace on his neck, but got up and refused to go.

Ryback says last night Cena refused to get in an ambulance, but next time he won't. I'm not on this ambulance to look cool, because I don't care what you think anymore. I'm here to propose an Ambulance Match at Payback. In an Ambulance Match it doesn't matter if you can still stand, if your heart is still beating. All that matters is throw the other man in the back of the ambulance, and that man will be Cena. Cena will be taken to a medical facility, where all of you are eventually going. In actuality, most of you will skip the medical facility and head straight for the morgue. Look around at yourselves, pathetic, weak, weak, weak, weak people of society. I have nothing in common with any of you. (Boo) You have no idea what it feels like waking up wanting to be the damn best. You don't start the day with goals or direction. (Boo) You're all lost souls of society. Yet you worship Cena. (Pop) You wanna be like Cena. (Pop) Cena is your hero. (Pop) Absolutely pathetic! (Pop) None of you have anything in common with Cena. None of you know what it's like to bust your ass everyday. You know nothing about nutrition, education, hard work. You have no idea what it takes. I tell you what. At WWE Payback, I take Cena to the medical facility, to the morgue. I take all of you to the morgue with Cena. (Serious heat) There's only one fact of life and that is, Ryback Rules!

Announce Segment

Cole talks about how extreme Extreme Rules is. Heyman confirmed he will introduce his newest client tonight.

Announce Segment

Cole pushes Sonic shakes in a huge way as the fans drink them.

Fandango & Barrett vs Jericho & Miz

Fandango out with Summer Rae. He's in his newer ring gear, she is in a sheer and sparkly yellow dress. They pose in the center of the ring under the flaming Fandango, that Cole calls the Lite Bright kit. Barrett out to new music to tag with him. Miz is out, but waits for Jericho. The lights go out, Jericho is posing in his blinkie jacket. Stills from last night.

Barrett demands Fandango go to the apron. Jericho and Barrett circle. Side headlock on Jericho. Jericho pushes out and takes a shoulder block, but comes back with a drop kick on Barrett. Chops on Barrett as Fandango watches closely. Jericho eats a back elbow and Fandango tags in. Fandango on Jericho with blows on the mat, then a couple kicks. Jericho whipped and hits the mat. Upper cut on Jericho, then Fandango on him with blows until the ref pulls him off. "Y2J" Road Dogg on the app talks about taking out Fandango. Fandango poses and Barrett gets in his face. Barrett in legally and after Jericho.

Chinlock on Miz on the mat as Fandango is tended to outside by SR. Miz up and elbows free. High knee to Barrett, then a kick. Mis sets up, but Fandango on mic says his own name for us. His music plays and they start dancing right in front of announce. Barrett yells at Fandango, then turns around into Jericho's attacks. Jericho off the top, then a running bulldog. Jericho looks out at Fandango and SR, then a rough lionsault. Code breaker on Barrett. Jericho tags out. Miz locks in the fig 4 and Barrett taps out.

Winners – Jericho & Miz (8:20)

Jericho and Miz are announced the winners. Jericho and Miz look out at Fandango and SR dancing. They go out opposite sides of the ring toward Fandango. Fandango slightly pushes SR forward, then flees back through the crowd. She looks shocked, upset and scared, then makes eyes at Jericho. "Y2J!" chants. Jericho puts a hand out to her, spins her in, dips her. They look deep into each others eyes. Jericho laughs, puts a hand up in her face and walks away still laughing at her. SR is furious.

Stage Segment

EXCUSE ME! EXCUSE ME! Vickie out in black pants, black with white polka dot shirt, and red blazer says, as the supervising manager of RAW, I have decided that Swagger will be in a match, anyone with the WWE App can vote for either – Khali, R-Truth or Orton to face Swagger tonight. The polls will open later, but you can only vote on the App.

Announce Segment

Talking about the replay, and JBL hates it. And The Shield with gold.

Backstage Segment

Bryan, in the locker room, is pissed. Kane in and asks Bryan if he's ready.

Bryan – I have realized that I'm not the tag team champs, you're not the tag team champs, we're not the tag team champs.

Kane – All this negativity isn't productive.

Bryan – From the man who says embrace the hate. I feel naked without the Title.

Kane – Well, your not wearing a shirt. Or pants. (The camera pulls back to show Bryan in his ring gear.)

Bryan – Jokes? The Shield took us to the woodshed last night and you make jokes?

Kane – Because, I'm confident, and you should be too. We get a rematch with The Shield, Daniel. If you want a chance at getting the titles back, The Shield preys on vulnerability.

Bryan – Weakness? Weakness? Are you implying that I'm the weak like of this team?

Kane – We'll talk about this later.

Bryan – No, we'll talk about this now! I am not the weak link of this team!

Kofi – Guys, guys, come on!

Bryan – I'll see you guys out there. (Bryan turns and leaves Kofi and Kane standing there.)

In Ring Segment

Sheamus to the ring.

Sheamus vs Titus O'Neil w/ Young

Sheamus in the ring. Video of Henry after the show. Henry gets up, walks out, says, "Goin' home." O'Neil to the ring with Young in tow.

They circle, lock up, O'Neil into a corner, not the cleanest break from Sheamus. Side headlock on O'Neil. O'Neil pushes free and eats a shoulder block. They lock up, side headlock on Sheamus, then Sheamus gets the shoulder block and O'Neil barks. O'Neil sent out over the top after some struggling. O'Neil on the apron, locked onto the top rope, and Sheamus with his forearms, all ten, then Sheamus kicks his knee and he falls to the floor. Young after Sheamus, so Young into the barricade, but then Sheamus is run down by O'Neil. Sheamus sent in, O'Neil after him. Sheamus scooped up, then flipped up and over his head. O'Neil says, uyou think you do tough? You think you so BLEEP tough? (Looked like he dropped an F-bomb on RAW, but it could have been freaking and they were going safe, but Jesse and I are almost sure he dropped an f-bomb!)

Sheamus lands sitting in the corner, but Sheamus with blows and to his feet, but then runs into a back clothesline for two. O'Neil stomps Sheamus, then lifts and drops him for two. Arm/chin hold on Sheamus. Sheamus head butts free, then gets his feet up in O'Neil's face. Young right outside distracting Sheamus. O'Neil to his feet and eats clotheslines, then a shoulder in the corner. High running knee to O'Neil. Sheamus gets O'Neil up, but O'Neil free! Sheamus hangs O'Neil up top. Sheamus goes for his shoulder block over the top, but Young trips him up. O'Neil with a knee to Sheamus' head for two. Sheamus into a corner, but moves and O'Neil eats corner. White noise on O'Neil. Sheamus sets up and waits for O'Neil to get up. Brogue kick!

Winner – Sheamus (6:35)

Video recap of white noise and brogue kick to O'Neil.

Announce Segment

Kevin Jonas is the Social Media Ambassador tonight.

In Ring Segment

Heyman out to a mixed reaction, and all smiles. To the ring as Cole talks about how he will announce his newest client tonight. Heyman says, I get it, I understand. When it's a Heyman guy who exposes one of your heroes, I'm the one who catches your wrath, gets your boos. So, go ahead, get it out of your system. Boo me all you want. (King does) Tell me, what does it feel like to be powerless. Your boos will never change the historical fact that last night a true Heyman guy, the Beast Incarnate, Brock Lesnar, defeated Triple H in a Steel Cage Match at Extreme Rules. History won't record boo/cheer/we hate you Heyman, history will record the fact that Brock emerged victorious, and like I warned you on RAW, Trip will go down in history against my client as a loser. Tonight, while I stand before you, my client is enjoying the spoils of war, and Trip goes home to Mommy. I takes a desperate man to bring a sledge hammer into the ring with Brock. Now that Brock has fulfilled his obligations to WWE, the question remains, what's Heyman going to talk about now?

It's time for something new, different, give to the WWE 'Universe', from my generosity that moment in time that you set your DVRs and you play back ten years from now. The YouTube clip you look back on and say, that's the moment history took a left turn (I hope that's true). Because you're all here tonight to witness history. Ladies and gentlemen, now's the time to hit record, because I, Paul Heyman, stand before you this evening and I give to you, the newest Paul Heyman Guy!

Out comes Joe Hennig to his father's (Curt Hennig) music (Perfection). Heyman is clapping in the ring. Joe, on the bottom of the ramp smiles and yells, I have arrived! Into the ring, they shake, then hug! (Serious heat) They've proved me right again. It's the very same reaction I warned my client he was going to face. It's the very same reaction you gave in 2002 when I introduced you to the NCAA Division 1 Heavyweight Champion, the man that took care of Triple H last night, Brock Lesnar. (more heat) The very same reaction they gave me in 2006 when in the new ECW, I presented to them the man who would reign for 434 days, as the reigning, defending WWE Champion, CM Punk. I understand how everybody here feels. This man has such legacy, such heritage, such, check out the word, pedigree going for him. Alice In Wonderland upside-down, everything is up, everything is down mentality in the WWE, why isn't this man a Superstar already?

On man in the stands yells, "Because he sucks!"

It's all because in the WWE a legacy isn't something that gives you nepotistic possibilities, it's an albatross. Sinks you to the bottom of the talent pool. My client doesn't hide the fact that he has a bloodline that makes him a 3rd generation Superstar! But this man wants to carve out his own niche, make his own legend in the WWE. Which is why we have taken his father, Mr. Perfect's given name Curt, and we have paid homage to his grandfather the legendary Larry 'The Ax' Hennig, and we have bestowed upon this man a new name, a new brand that will forever be known around the WWE 'Universe' as Curtis Axel.

The fans hate this.

I guess you weren't paying attention, I'll try this again, ladies and gentlemen, Curtis Axel!

Bigger heat from the fans.

Perhaps you could appreciate…

Heyman is cut off by Trip's music. Heyman looks shocked, then smiles at Trip who comes out, but the lights on him blink out. Back to Heyman, then to Trip and the lights were on. Cole says he's shocked Trip is there after what Brock did to Trip last night. JBL says he's shocked Trip is standing. That was one of the most brutal matches I've seen my 20 years here. Trip comes to the ring wearing jeans, leather jacket, Trip t-shirt.

Trip says wow, you can really whip up a batch of Kool Aid, cantcha?

Listen!

Trip turns to Axel and tells him the adults are having a conversation over here junior. Heyman you can put whatever spin you want on last night, but don't come out and say I'm embarrassed, that I ran with my tail tucked. I'm not embarrassed about a damn thing last night. I went to war with Bradley Lesnar! Your damn right, he beat men, just like I beat him at WrestleMania. Brock beat me last night, but he didn't just walk away, he limped away from that battle. But, I was sitting in back listening to you run your garbage chute and it donned on me. You know what would make me happy? Solely, because I can, come out here and beat the ever-living crap out of you.

Hey, says Axel stepping up in Trip's face. I don't think you understand, the game around here has changed. You wanna talk to him, how about you talk to me first? Axel right in Trip's face.

Trip bitch slaps Axel to the mat.

You know what? I just changed my mind. First, I'm going to have a match tonight, with you (Axel). And when I get done kicking your ass, I'm going to kick yours (Heyman).

Trip leaves the ring, and as he walks up the ramp Axel is to his feet, and bows up to no one standing there. Heyman in Axel's ears as he fumes.

WWE Shake Down

RAW last week Swagger and ADR got into it.

ADR vs Big E

Ricardo announces ADR, they head to the ring together. Cole discusses the issues with their matches last night. JBL has a fit over the whole thing. AJ skips out ahead of Big E so she won't get hit in the chest again.

ADR on Big E in a corner with blows. The ref backs him up and Big E on him with blows. ADR moves and Big E shoulder first into the post. ADR on Big E with the cross arm breaker. ADR can't straighten the arm. Big E picks ADR up and slams him, but ADR won't let go. Big E to the ropes, ADR breaks. Big E standing outside. ADR locks it on under the ropes. Big E pulls ADR out of the ring, still with the hold on, swings him into the post.

Into the ring and Big E pins for two. Big E lifts ADR, hits a back breaker, then stretches ADR over his knee. A blow drops ADR to the mat. ADR into the corner, gets his feet up in Big E's face, but misses most of Big E. ADR with a big swinging DDT off the corner. ADR with clotheslines, the third drops Big E. Back stabber on Big E, then a kick to the side of Big E's head for two. ADR gets the fans chanting for him, but Big E throws ADR from the ring. Ricardo checks on his friend outside as ADR re-groups. Ricardo rolls ADR in. Enziguri to Big E. AJ throws Ricardo's bucket into the ring. Big E pokes ADR in the eye. Big E hits his big ending for three.

Winner – Big E (4:41)

Video recap of the distracting bucket and the poke to the eye, and finisher. AJ and Big E are left smiling in the ring. ADR and Ricardo outside recovering.

Video

Recap of the ambulance to the arena. King says the last time an ambulance came that close to the ring, I left in it! The video continues with a recap of Ryback's challenge for Cena.

Layla vs AJ

Both are lolling in the ring. Video of the fight between Kaitlyn and AJ last night at Extreme Rules.

Layla turns into a clothesline, then a neck breaker, and another. AJ pins for two. AJ slowly pulls Layla up, but takes blows. AJ back with a clothesline. AJ then skips around Layla on the mat. Back kick to AJ, then another to her chin. Layla then mockingly skips around. Another kick to AJ, then a low drop kick. Layla grabs AJ, but AJ holds the ropes. Layla stomps AJ in a corner and pulled off. Layla grabs AJ, but AJ locks on the black widow so elegantly.

Winner – AJ (1:55)

Video recap of AJ's submission finisher. AJ squats over Layla, pulls her head up, blows a kiss in her face, then drops her and skips away.

Ryder vs Rhodes

(The match started during the commercial.) Hammerlock on Rhodes. Rhodes to the ropes, then on Ryder. Ryder whipped, gets an elbow up. Drop kick on Rhodes, then face plants Rhodes. Ryder shoulder first into the corner. Ryback is watching backstage. Rhodes lifts Ryder and plants him face first.

"Cody' mustache!" chants.

Knees to Ryder, but then Ryder plants Rhodes' face to the mat. Second rope missile drop kick. Ryder on Rhodes hard with blows, Rhodes covers. Broski boot on Rhodes for two. Disaster kick to Ryder for three.

Winner – Rhodes (2:32)

Rhodes celebrates on a corner, then Ryback's music hits. Out comes Ryback to the ring. Rhodes flees before Ryback gets there, Ryder is still down on the mat. Ryback circles Ryder. Ryback struggles to remove his side-less shirt, gets mad at that, then hits his meathook on Ryder.

"Goldberg!" chants.

Ryder lifted, then planted to the mat hard. 'Finish it!' Ryder up, Ryback marches, shell shocked. Ryder pulled to his feet and sent flying from the ring. Ryback out of the ring, over to Ryder, picks him up over his shoulder, brings him to the ambulance, opens the back door and dumps Ryder in. The lights and sirens start and the ambulance backs out of the arena. Video recap of Ryback finishing Ryder. Ryback, standing where the ambulance was yells, Ryback Rules!

WWE Rewind

Stills from all members of The Shield with gold last night at Extreme Rules.

In Ring Segment

The Shield to the ring through the stands, gold in hand. Rollins says his name. Reigns says his. Ambrose says, they are the new TTC! (pop) I'm Dean Ambrose, and I'm the US Champion! Last night at Extreme Rules, The Shield brought power back to these titles. Kofi and Team Hell No didn't believe. They do now. You know who else didn't believe? The Rock, and we're the reason The Rock lost the WWE Title at WrestleMania. We broke him down so bad he had to go get surgery. The Undertaker didn't believe, now Dead Man's restin' in peace. You'll never see him again. Ryback, what we did to Ryback, we broke him down, we left him feeling so alone, so helpless, so betrayed he snapped and went after Cena. The real reason Cena was carted off last night, The Shield. The Shield did that. All non-believers, all your heroes that you blindly follow, all go down by the swift arm of justice! (Mixed reaction)

Rollins – I've heard it said that justice is blind, but after what we did last night. Justice can see just blind, and all of you can see what a cohesive unit looks like, the meaning of unbreakable right before you. You can see the future. The scary part is boys, this is just the beginning.

Reigns – The ending, that stays the same. You put them in front of us, and we take them out. The Hounds of Justice run this yard! And we carry the collars to back it up!

All three men raise their belts.

Ambrose – The fire of justice if burning bright, and we are the flames. Believe in The Shield!

Fire erupts on stage and they all flinch. Team Hell No to the ring, The Shield get out for them to call first from all four, Bryan without his fingers in his ears!

6 Man Tag Match
Team Hell No & Kofi vs The Shield

All six men to the ring.

Kofi and Ambrose lock up into a hammerlock on Kofi, Kofi reverses. Ambrose reverses. Kofi with a headlock takeover on Kofi. They chain wrestle a bit, then Kofi bitch slaps Ambrose, then a monkey flip. Kofi quickly on Ambrose with an arm bar. Bryan tags in.

Bryan on Ambrose in a corner, then a high knee. Knee drop on Ambrose for two. Hammerlock on Ambrose, but he elbows free and tags Rollins. Bryan takes Rollins down hard and sets up the surfboard. Bryan yells that he's not the weak link. Brock doesn't surfboard, but slams Rollins knees down hard. Bryan on Rollins in a corner with blows, then Kane tags in. drop kick to Rollins for two. Big right in a corner by Kane. Kane all over Rollins in the corner as the ref counts to four. Rollins taken down for two. Kofi tags in and on Rollins' ribs. Arm hold on Rollins, then drops a knee on that arm wrenched behind him. Rollins elbows free and knocks himself on his own bum. Clothesline to Kofi, then Rollins runs the ropes under and over Kofi, but into a kick for two. Kofi backed into the heel corner and Reigns tags in.

The ref grabs Reigns and pulls him off Kofi. Big elbow to the back of Kofi's neck, then shoulder blocks Kofi to the mat. Reigns drops a boot on Kofi, then a front facelock on Kofi on the mat. Kofi free through blows, but caught and slammed to the mat again for two. Ambrose tags in.

Ambrose talking smack to the ref, minding his own business. Trapesius hold on Kofi on the mat. Ambrose runs the ropes into a drop kick to Kofi's ribs for two. Rollins tags in, kicks Kofi, then taunts him. A big blow drops Kofi, then Kofi into a corner face first, then stomped down. The ref admonishes Kane and Bryan to stay in their corner. Kofi tries to fight back, but then eats the second buckle for two. Chinlock on Kofi on the mat. Kofi up and punches, but lifted and slammed to the mat. Rollins mocks Kofi boom, boom, boom, then eats head scissors. Bryan tags in.

"YES!" "YES!" "YES!" from the fans as Bryan attacks, runs up the corner, then takes Rollins down. Bryan could pin, but shakes his head and "YES!" kicks the heck out of Rollins. Rollins ducks the last one, but he nails it from the other direction for two. Big clothesline from Bryan.

"Daniel Bryan!" chants.

Bryan climbs, but the ropes are hit and he's knocked down. Ambrose tags in and climbs, but dropped face first to the mat. Big missile drop kick to Ambrose for two. Bryan tries the "NO!" lock, but can't lock it in. Ambrose gets to the ropes. Reigns and Rollins grab Ambrose to pull him out, but Bryan slams into Rollins knocking him from the apron. Kane and Kofi into the ring in a show of force as The Shield looks in from outside the ring.

Reigns with a huge right on Kofi! Ambrose in with blows on Kofi's ribs, then a back elbow. Ambrose whipped, then Kofi on him with ten blows, then off the corner with an European upper cut. Bryan tags in and hangs Ambrose upside-down and "YES!" kicks him in the corner. Bryan whips himself to the opposite corner, then runs at Ambrose and lands a low drop kick on Ambrose's face for one. Reigns kicks Bryan through the ropes and then a tagged in Rollins slams Bryan back first into the corner for two. Rollins on Bryan with blows, then Reigns tags in.

Reigns with a HUGE short clothesline on Bryan. A foot on Bryan's hand, then punches him. Another punch, then a chinlock on Bryan. Bryan fights back with blows, but then eats a high elbow and a big knee for two. Ambrose tags in.

Ambrose stomps Bryan's ribs, then drops an elbow for two. Back suplex on Bryan and a heel pin for two. Blows on a kneeling Bryan, but Bryan with a head butt and comes back with blows, but it doesn't last as Ambrose hits a knee. Rollins tags in.

Bryan leaned back in the ropes by Rollins as Ambrose talks smack to Bryan. Ambrose tags back in and talks smack, calling Bryan the weak link, right in his face. Asks Bryan what he has left in him. Bryan answers with a roundhouse kick to the back of his head. Bryan tries to crawl, but Reigns grabs an elbow. Bryan free and Kane tags in. Kane takes on Reigns, knocks the other two off, then whips Reigns, clothesline, whips, clothesline, then sidewalk slam. Ambrose breaks the pinfall. Kofi in on Ambrose. Bryan with a suicide dive on Ambrose as Kofi works Rollins. Kane takes Reigns down with a DDT for a long two. Bryan and Ambrose fighting outside, as are Rollins and Kofi. Kofi eats post, Bryan also taken out. Big boot to Reigns in the ring, but Ambrose climbs, but eats a hand as he flies. Rollins climbs and breaks Kane's chokeslam hold from Reigns. Reigns spears Kane for three.

Winner – The Shield (22:55)

The Shield celebrates in the ring, belts in hand. Video recap of the high points of the end of the match.

Video

Recap of Heyman talking about Curtis Axel wanting to carve out his own niche, make his own legend in the WWE. Then Trip to the ring, gets in the middle of it and makes a match between himself and Axel for later in the night.

Backstage Segment

Larry (a trainer) – Doc doesn't think Trip should compete tonight.

Trip – Does Doc likes having a job here?

Larry – I think he does.

Trip – Well, I'm going to the ring, if Doc doesn't like it, he can find employment elsewhere.

Larry – I'll tell him.

Backstage Segment

Kaitlyn – I have a number.

Natalya – Who is it? I'll give it to Khali and he can snoop.

Kaitlyn – Cody is texting, could it be him?

Cody – What, is there something in my love-stache?

Kaitlyn grabs his phone, but he's posting pics of himself online. She's grossed out

In Ring Segment

Cole says they've broken a record over 150,000 votes cast on the App! King has a mic and announces that if you downloaded the WWE App, and most of you did, over 150,000 votes cast, but who did they vote for?

Khali – 17%
R-Truth – 9%
Orton – 72%

Swagger nods and seems happy about this. Orton's music hits and out he comes. Orton slowly down the ramp.

Swagger vs Orton

They lock up. Side headlock takeover on Orton. Swagger keeps the hold on, Orton uses his legs to get free and lock the hold on. Swagger muscles out and forces Orton down.

A couple mean can be heard chanting, "Boring!"

Orton with a beautiful drop kick on Swagger. Swagger rolls out, Orton after him, and drops Swagger back first on the barricade. Orton with a clothesline, then upper cut outside. Back in the ring Orton on Swagger with blows in the corner. Swagger free, but Orton right back up there with blows. Orton then hits a beautiful suplex on Swagger for two. Swagger fights back with a forearm to Orton's back. Orton backed into a corner and takes knees. The ref backs Swagger off, he returns to kicks, then a Thesz Press. Orton on Swagger with blows. Orton stomps Swagger's hands. Orton favors his knee and Swagger takes it out. Swagger slams back on the knee, then wraps Orton's leg around his own and puts pressure on it. Swagger gets a couple of one counts from it. Orton grabs Swagger's hair and throws blows to Swagger's head. Orton free. Swagger rushes Orton and is elevated over the top and out.

Orton grabs Swagger and sets up his DDT off the apron, but Orton is slammed back to the barricade. Swagger stomps Orton's gut. Orton rolled in at 6, Swagger in and pins for two. Swagger back on Orton's left leg and wrenching it.

A very short dueling chant for both men.

Orton whipped, but gets his legs up. Orton sits up top, but is knocked to the floor by Swagger.

Swagger on Orton's leg, but Orton to the ropes. Swagger rushes Orton and eats post. Orton sells the leg issue as he slowly gets to his feet. Zeb to Swagger's side, talking him up. Swagger led to the top and Orton hits his father's famous superplex. Zeb slams his hands on the mat as Orton gets two from that. A blow then upper cut to Swagger. Another upper cut, but Swagger comes back with a belly-to-belly on Orton for two. Swagger goes for his splash, but is kicked in the ribs as he flies. Power slam, then Swagger blows the DDT and takes Orton down for two. Swagger grabs the left leg for the patriot, but is kicked off. Back breaker on Swagger for two.

Orton sets up the DDT, this time hits the move. Orton paces around the ring as the fans go wild for him. Orton pounds the mat, but Swagger ducks and reverses into the patriot. Orton reverses, Swagger muscles him back. Orton fights back again, but Swagger on Orton! Orton almost to the ropes, then grabs it, but Swagger drags him back to the middle. Orton rolls and kicks Swagger off. RKO!

Winner – Orton (16:37)

Zeb talks to Swagger as he rolls out. Orton up on the corner and poses. Video recap of Orton reversing the end of the match and hitting the RKO. Orton still posing, smiles a bit, then really poses.

Video

Another recap of the ambulance and Ryback starting RAW. Ryback then beat up Ryder and shoved him into the ambulance, then it left.

Triple H vs Curtis Axel

Trip to the ring – his full entrance, spitting and posing. Axel out with Heyman in tow.

A bunch of dancing around, but they don't lock up. Finally Trip attacks and punches Axel down in a corner, then hits a clothesline. A short clothesline on Axel for two. Trip sends Axel from the ring, then goes out and Heyman runs. Axel in and on Trip when he comes in. on trip in a corner, the ref pulls him off. On Trip again, the ref pulls him off. After Trip a third time Santa Trip grabs him. Sends Trip running the ropes into a beautiful drop kick for two. Another blow on Trip, the Axel stomping Trip again in a corner as Heyman looks on maniacally. Axel to a corner, but gets an elbow up to Trip's jaw. Elbow drops on Trip on the mat for two.

Heyman rants about Axel getting a two count on Trip.

Chinlock on Trip on the mat.

"Triple H!" chants.

Trip to his feet and lifts Axel, slamming him into the corner. Shoulders on Axel in the corner, over and over. The ref admonishes Trip. Axel eats a knee from Trip. Then a spinebuster! Trip tries to shake off something, then clotheslines Axel from the ring. Trip out and slams Axel's face to the apron. Axel fights back on Trip. Trip with a big clothesline outside, then rolls Axel in. Trip continues to struggle, clear his head, sits down outside by the trainer and asks for water. Trip dumps water over his own head, then heads back to the ring, but then looks woozy. Trip to a knee, then led back to the Doc. The Doc checks Trip's pupils with a pen light. Trip to his feet again, but crumbles. The Doc says that Trip is done. Trip pushes him off as he sits beside announce.

"Triple H!" chants.

Trip tries top push the docs off, but can't get to his feet. Trip looks confused, disoriented, and sells every bit of it as RAW goes off the air.














21-05-2013 om 13:40 geschreven door jefken
0 1 2 3 4 5 - Gemiddelde waardering: 0/5 - (0 Stemmen)

Jesse Sorensen Teases A Return To TNA
Jesse Sorensen Teases A Return To TNA
Jesse Sorensen
tweeted
the following earlier today, teasing a return to wrestling.
Quote
Just to be clear there ain't gonna be no come back, just new beginnings! Real return is going to be in Oct!
#
Motivated
#
Thankful
#
Reality
21-05-2013 om 11:20 geschreven door jefken
0 1 2 3 4 5 - Gemiddelde waardering: 0/5 - (0 Stemmen)

20-05-2013
Zeb Colter Rants


Zeb Colter has been ranting on Twitter about conspiracies and the instant replay finish at Extreme Rules last night. Here are some of his tweets:

"CAN WE SAY "CONSPIRACY"? NEVER SEEN INSTANT REPLAY BEFORE? AND THE REF WHO CAME DOWN WAS A FRIEND OF DEL RIO. WTF?"

"Looking into taking legal action against this #instantreplay controversy. Where is @DavidOtunga when you need him. Paging David Otunga."

"Seems like @VivaDelRio has his own PERSONAL RING ANNOUNCER. NOW, apparently he has his own PRIVATE REFEREE too. MORE INFO AS IT COMES IN."
20-05-2013 om 14:38 geschreven door jefken
0 1 2 3 4 5 - Gemiddelde waardering: 1/5 - (1 Stemmen)

AJ Lee Gets Her Own T-Shirt
AJ Lee Gets Her Own T-Shirt

- AJ Lee posted a photo of her new "Love Bites" WWE t-shirt and her reaction to getting it backstage at tonight's Extreme Rules pay-per-view:


20-05-2013 om 14:34 geschreven door jefken
0 1 2 3 4 5 - Gemiddelde waardering: 0/5 - (0 Stemmen)

WWE Star Rips Sin Cara on Twitter
WWE Star Rips Sin Cara on Twitter



Following his match with Sin Cara on this week's episode of WWE Superstars, Michael McGillicutty took to Twitter to rip his opponent.

"Embarrassing! I lost to @TheSinCaraWWE?! Goin to the bar. Not to drink but beat the crap outta any SOB that looks like that piece of garbage... Love Eddie. Sin Cara blows. Go away... For the record, Sin Cara is a big, pudgy pile of horse crap. If he has something to say, Im not hard to find. Ill knock his punk ass out!"
20-05-2013 om 14:33 geschreven door jefken
0 1 2 3 4 5 - Gemiddelde waardering: 0/5 - (0 Stemmen)

Pre-show Extreme Rules
Pre-show Extreme Rules



20-05-2013 om 13:20 geschreven door jefken
0 1 2 3 4 5 - Gemiddelde waardering: 0/5 - (0 Stemmen)

Uitslagen WWE Extreme Rules 2013
WWE Extreme Rules 2013


YouTube Pre-Show: The Miz vs. Cody Rhodes
So this has like 10 minutes? That's a good sign. They keep saying that these two are going to set the tone for the pay-per-view, despite this being a non-feud with no stipulation. Nothing really happens.

WINNER: The Miz.

Looks like we're starting off with Jericho and Fandango.

Chris Jericho vs. Fandango
Nice set for Fandango, the typical strings hanging down from the stage. They still haven't said if this match is going to have a gimmick or not, but I doubt it. Curious as to why they're starting with this match. I expected it to be the US title match to start off with a bang. We'll see if the card ramps up or goes down after this. Well, actually, this match hasn't started yet, so we'll see if it does start off with a bang anyway. No gimmick. Fandango either stole his pants from John Morrison or Ricky Ortiz if he weren't so fat. Decent match so far. Fandango looks like a legitimate opponent. Lionsault doesn't do it. I see an "Ask Him!" sign...but that person is clearly promoting Jericho rather than my website. Jericho hits the Codebreaker and wins.

WINNER: Chris Jericho via pinfall.

United States Championship: Kofi Kingston (c) vs. Dean Ambrose
Kofi is going to lose this. Rollins and Reigns aren't following Ambrose to the ring. That's odd. Ambrose puts the Crossface Chicken Wing on Kofi Kingston. Wow, I haven't seen that in a while. Kofi is wrestling a match where he's kind of calling things but making it look like he's putting Ambrose over, it seems. He's clearly the star of the match more than Kingston is, which isn't surprising. Kofi hits the SOS but only gets a two-count. A bit of underselling when Kofi hits his knees to the face of Ambrose who kind of just stands there and acts like it only grazed him. Kofi hits the Trouble in Paradise but Ambrose falls out of the ring. Kingston brings him into the ring and gets a two-count. The match should end any minute now with Ambrose getting the victory. There we go. Kofi misses another Trouble in Paradise and hits the ropes. Ambrose hits a forward DDT and picks up the victory.

WINNER: Dean Ambrose via pinfall.

Here's another commercial for the WWE app, because they really want people to not watch the show itself and instead, watch the app.

Strap Match: Sheamus vs. Mark Henry
They have little green and red lights on the corners now to indicate whether or not the person has actually hit the turnbuckle. That's a good addition. The problem with this is that each time someone hits a corner, they have to start all over mostly with one move, so strap matches are a bit frustrating with that. There's a spot where Sheamus pulls the strap up under Henry's crotch as a low blow. Sheamus hits three and Henry simply picks him up and slams him down to interrupt it.

WINNER: Sheamus via...touching the 4 posts.

Backstage, AJ Lee is talking on the phone supposedly to Ziggler. Kaitlyn comes up to gloat about how they have a title match (that's stupid). They address the secret admirer issue.Stupid segment that ends in a typical "brawl" where they pull hair and try to punch each other but look like idiots. Pointless.

#1 Contendership [I Quit Match]: Alberto Del Rio vs. Jack Swagger
Zeb cuts a promo on the way to the ring about wiretapping phones and different scandals. Meanwhile, Swagger stands there like a good boy and just jumps up and down. Literally all he says is "we the people". Lilian Garcia speaks some Spanish to introduce Ricardo, who is going to introduce Del Rio (who is he going to introduce?). Now that Del Rio's introduction is over with, the match will go down hill, am I right? Best part. A Singapore cane comes into play early on. There's a gash on Swagger's shoulder. "We want Ziggler" chant starts. Swagger hits the Swagger Bomb and the gutwrench power bomb, but Del Rio still doesn't quit. Obviously, this match has to end with either the cross armbreaker or the ankle lock. Del Rio puts the armbreaker on him but Swagger reverses into the Patriot Lock. Ricardo suggests throwing in the towel but Del Rio tells him not to. Zeb Colter comes over, grabs the towel and tosses it in the ring instead and Mike Chioda says that Jack Swagger wins the match!

WINNER: Jack Swagger via a towel.

Nevermind. A new referee comes out to say that Rodriguez wasn't the one to throw the towel in. Chioda looks at an instant replay of it and says that the match will continue if Del Rio can do it. Not too long afterward, of course, Del Rio is able to make Jack Swagger quit.

WINNER (and new #1 contender for the World Heavyweight Championship): Alberto Del Rio

Tornado Tag Team Championship Match: Team Hell No (c) vs. The Shield
New tag champs. Wait, I'm getting ahead of myself. Tornado matches are good because they can just have everyone interrupt pinfalls and such. "You try to break my arm, I'll break your face!" - Roman Reigns to Daniel Bryan. Kane catches a kick to the head from Rollins and a spear from Reigns but Daniel Bryan interrupts the count. Now they're targeting Bryan. Reigns has him up in a torture rack and Rollins hits his top rope kick to Bryan's head.

WINNERS (and new tag team champions): The Shield via pinfall.

Advertisement for the post-show. Wade Barrett changed his shirt as beforehand, he was just wearing one of his t-shirts and now he has a dress shirt on.

Extreme Rules Match: Randy Orton vs. Big Show
Why do they call this an Extreme Rules match? They all are. GOD that annoys me. This should be a lackluster match by both the placement on the card, the gimmick itself, and the fact that these two would be limited to work a style that won't exactly be the most entertaining in the long run. A ladder is brought into play. JBL feels the need to move his hat away from the desk. Most of this match seems to be Orton clotheslining Big Show. Zzz. Big Show sets up a Vader Bomb spot with the ladder on top of two chairs and Orton moves out of the way. Orton hits his rope-DDT from the top rope on Big Show. Nice job. I personally think this match is boring but the home crowd loves Orton. He sets up an RKO and lands it. Big Show kicks out. Orton hits another RKO while on the chair (as if that makes any sense whatsoever, but in WWE rules, it somehow hurts more). Orton sets up the punt and lands it.

WINNER: Randy Orton via pinfall...via punt.


WWE Championship [Last Man Standing Match]: John Cena (c) vs. Ryback
Triple H vs Brock Lesnar is last. I guess that's so they don't have to end the pay-per-view with boos for John Cena. Here comes a long match of doing one move and then waiting 9 seconds before you do it again. Ryback hits a nice power bomb though. Ryback hits his cutter variation which I'm sure won't win the match and John Cena will get up at the count of 8 or 9. Ryback tosses Cena into the table. This match is laborious. Ryback has to oversell Cena's moves and he's not doing it in a believable way for someone that big. Cena then tries to put in some kind of a submission move but it just looks like he's giving Ryback a hug. Ryback throws him down very simply and of course, John Cena's about half dead.Cena hits an Attitude Adjustment on Ryback by throwing him through a table.Ryback gets up at 9. Cena climbs to the top rope and Ryback stops him, then picks him up for the Shell Shock. Cena gets up...of course. There goes the "busted through the barricade" spot with both of the guys down. I'm sure they'll both get up too. Ryback picks up part of a barricade in the production area and hits Cena in the head with it. Cena will get up, don't worry kids. Cena puts Ryback on a table and climbs up into the audience to do a shitty elbow drop. Ryback will get up. Fire extinguisher spot on Ryback. As Michael Cole says, Cena is "trying to cool down the beast"...LMFAO. Retarded. He's doing tiny bursts as well. This is just dumb. Typical "hold it with my hand and hit you with my hand" spot twice. This is just ridiculous and I'm sure there are people backstage that think it's a classic. Ryback tackles Cena through the lighted curtain on the stage and they do the normal stupid sparks. Referee Charles Robinson panics and runs around while Dace's cable goes out. Thank you, Comcast. When the feed comes back, Cena is surrounded by the referees and the whole picture is pixelated. I have no idea what's going on. They have the audacity to say that this is worse than some of the things Mick Foley's been through...absolutely ridiculous.

WINNER: Draw.

Steel Cage Match: Triple H vs. Brock Lesnar
Triple H jumps the gun and attacks Brock Lesnar before he enters the cage. There's a storyline aspect that they're throwing out there that Lesnar tweaked his knee somehow despite being able to pick Triple H up and give him a running power slam. Lesnar hits an F5 but Triple H kicks out. The door is wide open but Lesnar isn't walking out. Instead, Paul Heyman closes the door after handing a chair to Lesnar. Triple H puts Lesnar in a Figure Four. "Break the freakin' hold! Have some compassion!" says Paul Heyman, aka The Man. Lesnar tries to climb the cage. Triple H hits his leg with the steel chair instead. HHH climbs up and pulls out a sledgehammer at the top of the cage that he supposedly hid beforehand...even though this is a no disqualification match and he could have just brought it in with him. Triple H puts Lesnar in the Sharpshooter and even though Brock looks like he's tapping, he apparently isn't, which is kind of ridiculous but a botch on Lesnar's behalf. Heyman gets into the cage and suffers a pedigree for his efforts. Lesnar goes to hit HHH with the sledgehammer but gets a pedigree of his own. Lesnar kicks out. Lesnar nails HHH with the sledgehammer. He follows it up with an F5 and gets the victory.

WINNER: Brock Lesnar via pinfall.












20-05-2013 om 13:19 geschreven door jefken
0 1 2 3 4 5 - Gemiddelde waardering: 1/5 - (2 Stemmen)

IMPACT Preview: The Aces welcome AJ Styles, Velvet vs. Mickie, Suicide returns | LIVE from Tampa
IMPACT Preview: The Aces welcome AJ Styles, Velvet vs. Mickie, Suicide returns | LIVE from Tampa
Preview Thursday's IMPACT WRESTLING broadcast on SpikeTV at 8/7c as the road to the June "Slammiversary" event continues! Reminder: Beginning May 30, IMPACT moves back to its old time at 9/8c on SpikeTV! Thursdays at 8/7C until then!
Thursday's IMPACT is LIVE on SpikeTV from Tampa, Florida, at the USF Sun Dome -
CLICK HERE TO ORDER TICKETS AT TICKETMASTER
- Has a TNA Original finally turned his back on the company and the fans? The Aces and Eights have announced that on Thursday's IMPACT from Tampa, they will hold a "Patching In" ceremony to officially welcome AJ Styles to the group!
- How will TNA General Manager Hulk Hogan react to the news that AJ is joining the Aces? Hogan will be on IMPACT in Tampa to address the situation!
-In a huge match Kurt Angle will take on Mr. Anderson from Aces and 8s renewing their rivalry.
- The final countdown is on to Sting vs. Bully Ray for the World Heavyweight Championship at Slammiversary! Both champion and challenger will be in attendance on Thursday's IMPACT - will Bully Ray and The Aces attempt to eliminate Sting before their title match?
-James Storm announced last week on IMPACT that he will be in the Tag Team Title Match at Slammiversary. Who will "The Cowboy" select to be his partner? Find out this Thursday on Impact!
- The TNA Knockouts championship will be on the line on Thursday's huge broadcast as Velvet Sky will defend the gold against her friend (and former titleholder) Mickie James!
- The GutCheck Tournament continues on Thursday for a spot in the upcoming "Bound For Glory Series", as Sam Shaw battles Alex Silva
- The mysterious masked X-Division superstar SUICIDE makes his return IMPACT WRESTLING on Thursday as well!
View the full article
20-05-2013 om 10:30 geschreven door jefken
0 1 2 3 4 5 - Gemiddelde waardering: 0/5 - (0 Stemmen)


| | |
| --- | --- |
| | |
Over mijzelf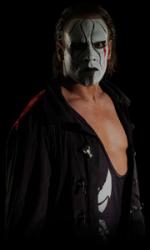 Ik ben
Boon Kenneth
, en gebruik soms ook wel de schuilnaam
Sting
.
Ik ben een man en woon in
Dworp
(Belgie) en mijn beroep is .
Ik ben geboren op 05/06/1989 en ben nu dus
30 jaar
jong.
Mijn hobby's zijn: Worstelen en films.
Gastenboek
Druk op onderstaande knop om een berichtje achter te laten in mijn gastenboek
E-mail mij
Druk op onderstaande knop om mij te e-mailen.