Blossom Twins Interview: Talks TNA British Boot Camp, Wrestling, Futures, More
Blossom Twins Interview: Talks TNA British Boot Camp, Wrestling, Futures, More
Hannah and Holly, The Blossom Twins recently took part in an interview with TNA British Boot Camp. In this interview, they talked about TNA how they got into wrestling, their future, and more. Here are a few highlights;
Q. What's the toughest thing you faced in TNA British Boot Camp?
"Both - The opportunity to go to the Impact Zone was the biggest moment of our careers so far. We had to be over-prepared and ready for everything which was nerve-wrecking and tough, especially knowing Dixie Carter, Hulk Hogan and the likes of Jeff Hardy were watching every move and we had to impress the crowd!"
Q. How did you get into Wrestling and then make the breakthrough to be a star on UK Wrestling scene?
"Both - Long story short, we watched it from the early age of 12 and decided that was what we wanted to do. We researched schools at 14 and started training at 15. We also trained in the States for two years, which I think really put us on the map. We worked hard until we were ready to be on shows and then continued to work our way up!"
Q. What would it feel to be able to represent the UK in TNA Wrestling?

Holly
- "It would be incredible - we have so many people who have supported us in the UK, that to go and represent them in one of the biggest companies there is, it would just feel amazing! To also show the kids we teach that dreams really do come true if you work hard at them is huge."
Hannah
- "It would be incredible to represent the UK in TNA. So many people have supported us and we have learnt from some amazing people over here, so to make them proud would be amazing!"
Q. Where do you see yourselves in 3 years?

Hannah
- "We have been so blessed and grateful with the opportunities we have been given so far, so we like to live for the moment and take each day as it comes and just have fun! So hopefully just working hard and doing more of what we love!"
Holly
- "I'd like to think that in 3 years time, I can look back on having been both a TNA Tag Team Champion, as well as a Knockout Champion. As far as what I'll be doing then, we'll have to wait and see!"
Q. What has been the most enjoyable part of being on TNA British Boot Camp?

Holly
- "Where to begin?! The travelling has been incredible, we've been so lucky to go to some places that we've never been to before. Meeting our childhood hero is probably one of the biggest, that was such a surreal moment and one that we'd waited for 12 years! But honestly, I know it sounds cliché, but the whole experience has been a once in a lifetime thing, therefore we've enjoyed every moment and have gone into each challenge with a positive attitude! We are incredibly blessed!"
Hannah
- "The whole experience has honestly been incredible and a dream come true. Being on the road and experiencing life as a TNA wrestler and getting to visit some amazing places was fantastic and so enjoyable. We definitely had some scrapbook worthy moments from meeting our inspiration, to experiencing the Impact Zone, to learning from legends!"
TNA British Boot Camp starts on Challenge TV on Tuesday 1st January 2013 at 10pm. Full interview can be read at this
link
.
09-12-2012 om 19:34 geschreven door jefken
0 1 2 3 4 5 - Gemiddelde waardering: 0/5 - (0 Stemmen)

TNA Wrestler James Storm Injured
TNA Wrestler James Storm Injured
James Storm posted the following
tweet
about an injury during last night's Impact Wrestling broadcast
"Just got home from the doctor and was told I have torn cartilage between my 2 lower ribs. To far away from my heart to kill me."
Thanks to forum member SpookyAngel for the news tip
09-12-2012 om 19:29 geschreven door jefken
0 1 2 3 4 5 - Gemiddelde waardering: 0/5 - (0 Stemmen)

07-12-2012
WWE Wrestler Says He's Receiving Death Threats

WWE Wrestler Says He's Receiving Death Threats
Posted by Steve Carrier on 12/06/2012 at 03:18 PM
William Regal stated on Twitter that he has been receiving death threats, with two teenagers also accusing him of child abuse.
"Faceless keyboard warriors are divs but how do you describe someone who puts a profile pic on his account and then gives you abuse. Bless, Regal wrote. "
He continued, "I'm used to abuse and death threats but that has to be stopped."
07-12-2012 om 19:51 geschreven door jefken
0 1 2 3 4 5 - Gemiddelde waardering: 0/5 - (0 Stemmen)

Diva Changes Look
Diva Changes Look


- WWE Diva Layla is now sporting a bit of a new look. She tweeted the following last night:

"Loving my new hair I always wanted to be blonde!!!"


07-12-2012 om 19:50 geschreven door jefken
0 1 2 3 4 5 - Gemiddelde waardering: 0/5 - (0 Stemmen)

News on CM Punk's Injury

- The unofficial estimate from a few people close to CM Punk is that he will be out of action for around three weeks but a more solid time frame is expected to be released within a few days. Punk's recuperation time will depend on how well he progresses while rehabbing the knee that was operated on. As noted, Punk's WWE Title match against The Rock at the Royal Rumble is not in jeopardy.
Punk's knee problem had been noticeable by some in recent matches but for the most part he worked through it without any outward signs of a problem. In the storylines, WWE blamed the injury on Ryback putting Punk through the table at Monday's RAW. Word is that the table spot was done in case he needed time off, which he did.

07-12-2012 om 19:49 geschreven door jefken
0 1 2 3 4 5 - Gemiddelde waardering: 1/5 - (3 Stemmen)

Cody Rhodes Grows a Mustache
Cody Rhodes Grows a Mustache



Cody Rhodes posted photos of his soon-to-be-wife Eden Stiles and their dog on Twitter. Rhodes is now sporting a mustache.

07-12-2012 om 19:46 geschreven door jefken
0 1 2 3 4 5 - Gemiddelde waardering: 2/5 - (4 Stemmen)

Cesaro's Future


- We noted on Tuesday that WWE officials that Wade Barrett and Dolph Ziggler are now ready for the "big time" main event booking, Ziggler more than Barrett. Regarding current United States Champion Antonio Cesaro, the feeling is that it will take a long time to really get him over but when he is over all the way, it's going to be very strong. their mindset is that Cesaro can win some and lose some along the way to the top and it won't hurt him in the long run.
07-12-2012 om 19:44 geschreven door jefken
0 1 2 3 4 5 - Gemiddelde waardering: 0/5 - (0 Stemmen)

Velvet Sky Returns
Velvet Sky Returns


- Velvet Sky returned to TNA Wrestling on Thursdays's episode of Impact. TNA uploaded the following video of Sky commenting on her return.

07-12-2012 om 19:40 geschreven door jefken
0 1 2 3 4 5 - Gemiddelde waardering: 0/5 - (0 Stemmen)

Uitslagen wwe superstars 6 december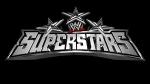 WWE taped this week's WWE Superstars Monday Night from the Cajundome in Greensboro, NC. Below are full results:
Tensai defeated Zack Ryder

Brodus Clay defeated David Otunga. Hornswoggle was the guest timekeeper and The Great Khali was the guest referee. Natalya was out on commentary. Rosa Mendes came out with flowers and hit Hornswoggle with them. Natalya took out Rosa and the babyfaces danced around with some kids in the ring.
07-12-2012 om 19:38 geschreven door jefken
0 1 2 3 4 5 - Gemiddelde waardering: 0/5 - (0 Stemmen)

Uitslagen tna impact wrestling 6 december

Todd Keneley welcomes us to the last episode of Impact Wrestling before Final Resolution. Out to start the program are the trio of Bobby Roode, Frankie Kazarian and Christopher Daniels. Neither in wrestling gear. Tenay reminds us this trio will square off against the team of AJ Styles, James Storm and Jeff Hardy.
Kaz kicks us off. He calls tonight Throwback Thursday because in the ring is the best part of the most dominant stable in wrestling history: Fortune. This gets a "You Suck" chant from the Cast Members in attendance. Kaz says that's the past. He lives in the future, a future where the three men in the ring will experience something none of the crowd ever will. Victory.
Kaz hands the mic off to the It Factor. Roode says everyone makes guarantees but his guarantees become reality. He will be World Champion when Final Resolution comes to a close. Roode says he's made an important investment into the World Heavyweight Championship and Jeff Hardy will find out it pays to be Roode. This incites another "You Suck" chant.
It's Daniels' turn and he guarantees his match with AJ will be the last one ever. The winner will be the best man forever and the loser will be AJ Styles. Fans chant "AJ" and Daniels says "that's right, that guy's going to lose." Daniels calls AJ out. Daniels' request is obliged and AJ is out on his own.
Styles says he knows Daniels better than Daniels knows himself. Daniels is jealous because Styles has earned the right to be the Face of the Franchise. AJ says Daniels couldn't beat him if it was Daniels' best day and his worst. Daniels says every time he's called AJ a loser, AJ knew Daniels was right. Daniels brings up all the losing AJ has done this year. That's what losers do, says Christopher Daniels. Styles' worst nightmare is finding out Daniels is better than him and in three days, that nightmare becomes a reality.
AJ says Daniels talks too much and he takes him down. He starts punching him when the numbers game takes over. James Storm and Jeff Hardy make the save and the bad guys leave the ring.
- Keneley, Taz and Tenay break down Austin Aries' foray into the love life of Brooke Hogan. A replay of last week's show-ender plays. Tenay says Aries is angry because Bully Ray's interference costed him the X Division title.

Aries is in the back now. He says revealing the Bully-Brooke stuff wasn't about either of them, it was about Hulk Hogan. Aries' plan was to win the X Division title, hold on to it until Destination X and become World Champion again. Aries is mad and he wants Bully Ray at the pay-per-view.
- Samoa Joe is making his ring. Keneley lets us know Joe's match with Devon is up after the commercial break.
We're back with Devon making his entrance from the Secret Yet Visible Aces and Eights Entrance. Todd reminds us Devon never actually lost his title.
TNA Television Title: Devon vs. Samoa Joe©

Joe takes Devon into the corner. Devon shoves him off and the two circle the ring. Another grapple results in Joe in the corner. Joe blocks a punch and pounds Devon. Cheapshot gives Devon the momentum but Joe reverses a whip into the corner. He nails his back attack-enziguri combo. Forearm takes Devon down. Big knee to Devon's neck. Joe tries something but Devon ducks and holds the ropes sending Joe crashing to the outside. Devon joins him and slams Joe's face into the steel steps. The two men return inside the ring where Devon attempts a pin that gets a two.
Joe shakes his challenger off and gets some jabs in. He rushes off the ropes for momentum but Devon catches him with a rolling elbow for another two count. Big splash in the corner brings Joe to the mat. Devon lands a splash that gets two. He goes up top for a headbutt but Joe rolls out of the way. Challenger and Champion trade blows until Joe dodges multiple punches. They trade some more until Joe gets an inverted atomic drop. A big boot is followed up by a Senton. Two count.
Devon staggers to the corner where Joe misses an attack. Devon tries to take advantage but Joe is there with the ST-Joe. Joe latches on the Coquina Clutch when a random female jumps on the apron. Hebner is distracted allowing the Director of Chaos to nail Joe in the back with a hammer. Devon takes the pin and wins the belt.

Winner and NEW Television Champion: Devon

The blonde that distracted Hebner is joined by more girls. The girls, Doc and Devon embrace outside the ring with their newly acquired gold.
- Brooke Hogan is walking backstage. She says she's happy some contracts got done. "Let me know when you get here," she says, indicating someone is debuting tonight.
- D Lo Brown and Al Snow are backstage. Snow says he couldn't remember last week and saw a doctor. He remembers showing up to the Impact Zone but nothing else until he woke up Friday morning in a hospital. D Lo says they'll get to the bottom of this.
- Mickie James is out to cut a promo. Tenay and Keneley marvel at her success since returning from injury. James says she feels great to be back as the fans chant "Welcome Back." James says she wasn't satisfied with her life. She made a pact and that pact will come to its conclusion when she dethrones Tara and becomes new Knockouts champion.

Tara and her boytoy Jesse Godderz are out to interrupt. The ladies trade barbs as Tara walks to the ring. Tara says she's had an amazing year while Mickie's year has been nothing. She brings up her KO title win, her relationship with Jesse and the destruction of Miss Tessmacher. The ladies start insulting when former TNA Knockout Velvet Sky makes her return.
Sky takes Tara's mic away and says she missed everyone. She thanks Brooke Hogan for letting her back onto the Impact Wrestling ship. Velvet wishes both James and Tara luck but gives both of them warning of her intentions on winning the Knockouts Title in 2013.
- Robbie E is in the back angry at his iPad. He's trying to pay his car insurance and it's not working. Robbie T says it's easy and does it. That was awful.
- A video package for something that's going to debut on January 3rd plays. I'd have more details but that Direct Auto ad was pretty bad.
- We're back with the Robbies in the ring. Keneley laughs at E's problems with his iPad.
Robbie E and Robbie T vs. Chavo Guerrero and Hernandez

E and Chavo kick us off. Chavo goes behind, snapmare takes E down. Chavo kicks the back. E is lifted but brought back down with a back suplex. Guerrero tags Hernandez in. They double team whip E into the ropes. Hernandez catches him with a bearhug. He releases it with a Belly to Belly suplex. Chavo is tagged in. Hernandez slams him to the mat and Guerrero gets an attack. E gets some punches but Chavo fires back with a forearm. Robbie T distracts Chavo and the two corner Guerrero. T tagged in and he pounds Guerrero to the mat. Scoop slam. Robbie T holds Chavo and tags in E. Sidewalk slam from T is followed up by a flying forearm from E. Chavo kicks out after two.

Robbie E wastes no time and applies a rear chin lock. Guerrero elbows out but Robbie nails him. Robbie E tries something but Chavo counters into a release Northern Lights Suplex. Hernandez is tagged in and comes flying in with a shoulder block. He takes Robbie E out with a big forearm. Backbreaker gets a two when Robbie T breaks the pin. Robbie T tries a powerbomb but Guerrero connects with a dropkick to the head. Hernandez clotheslines T out of the ring and sends E face first into the turnbuckle. Hernandez lands the pounce and tags in Chavo. Guerrero nails the frogsplash for the victory.

Winners: Chavo Guerrero and Hernandez

- The celebration is ended early when Joey Ryan comes out. He distracts Chavo and Hernandez while Matt Morgan comes from behind with a clothesline that takes both men out. Ryan says "when you're dealing with the Big Morgan and the Big Organ, size matters." He raises the tag team title belt in the air ending the segment.

- The Aces and Eights clubhouse has music that sounds like their theme song for some reason. Devon and Doc are celebrating with the women that brought the TV title to the Aces and Eights. Devon says they need to throw a dart when the VP says they already have a hit for tonight. He pulls out an envelope with money and says that was dropped off with a set of instructions. After the break, Kurt Angle versus the Director of Chaos.
- A replay of Wes Brisco's Gutcheck ceremony greet us back from commercial. That leads us to Kurt Angle's lockerroom. Brisco, Angle and the Immortal Garrett Bischoff are celebrating their recent luck. Angle says Doc is dangerous. Garrett and Wes assure Angle they have his back.
- Chavo and Hernandez are back. Guerrero says they won't beat Ryan and Morgan from behind but up front. Guerrero's pandering is hilariously cut off by a production miscue. I've never been happier to hear Kurt Angle's music.
The Director of Chaos makes his entrance when we return. Todd Keneley reminds us of the path of destruction Doc has caused.
Kurt Angle vs. The Director of Chaos

Angle attacks the second Doc enters the ring. Doc tries to shove him off but Angle keeps his press on. He chokes Doc with his boot causing the ref to end that. Angle drags Doc to the center of the ring and drops an elbow on his knee. Doc holds on. Angle gets up and drops another elbow. Doc does the same. Angle releases his hold and pounds Doc on the face. He goes back to the knee. Angle measures Doc and connects with a chopblock. He goes back for more when Doc cuts him off with a clothesline. The Director of Chaos lands multiple kicks to the head-chest area of Angle. He comes down on the knee and we get a USA chant.
I wonder where Doc is from.

Doc gets a knee to Angle's face. He clotheslines Angle out of the ring and follows him. Doc whips Angle into the steel steps. Chaos sends Angle back inside and clubs him over the back. Angle is whipped into the corner but blocks a Doc strike with a boot. Angle goes up top and comes down with a second rope missile dropkick. Angle dodges a punch and counters with a German Suplex. He holds on and gets German #2. He releases on number three and tries the Angle Slam. Doc avoids and takes Angle out with a big boot for a two count.
Angle gets the Ankle Lock out of nowhere. Doc moves him off and tries another clothesline. Angle dodgers and nails the German. He tries to go for three but Doc holds onto the ropes after number two, which I guess negates the damage German One and Two did. Doc gets the lowblow and nails a huuuuuuuge clothesline that gets two. Doc tries a chokeslam but Angle rolls out and into the Ankle Lock. Doc rolls out of that. Angle rushes Doc but runs into a chokeslam. Angle kicks out after two.
Angle gets an elbow up at a Doc charge. The Angle Slam connects and the straps come down. Angle turns Doc over for the Ankle Lock when a masked Aces and Eights member comes in and causes the DQ.

Winner: Kurt Angle (DQ)
- More members of the Aces and Eights are out. Samoa Joe, Wes Brisco and Garrett Bischoff rush the ring to chase the bad guys off. Angle says the Aces and Eights like to run in pacts. Joe, Angle, Wes and Garrett challenge any four members of the Aces and Eights to a match at Final Resolution. "You're Dead," says Devon.
- We're in the back with Hulk Hogan. Hogan is on the phone with someone. We learn Joseph Park is on the line. Hogan says he wants to see Park's work at OVW before anything else happens.

Bully Ray enters the room. He's angry Hogan let RVD fight Austin Aries. He wants Aries. Hogan laughs, which insults Ray. Hogan says the wrestling universe doesn't revolve around Bully Ray. Hogan rejects Ray's request. Bully Ray says by the end of the night, Hogan's answer will be yes. He is taking over Hogan's show.
- James Storm and Jeff Hardy are conversing in the back. Storm warns Hardy about Bobby Roode's intricacies. Storm doesn't want Hardy to fall into the same trap he did. Now we get inner-monologue from Jeff Hardy's head. This is the worst thing ever.
- Kenny Kash, Zema Ion and Kid Kash are introduced by Christy Hemme.

Number One Contender's Match: Kenny King vs. Kid Kash vs. Zema Ion

Kash punches both King and Ion. Ion and King take turns dropkicking Kash until they deliver a double dropkick. King gets a quick pin on Ion that gets one. Ion and King trade counters until King takes Ion out with a neat spin kick. Ion knees King and runs into the ropes for momentum. Kash pulls Ion out of the ring and goes to the apron. King knocks Kash off and taunts. He runs for a suicide dive but Ion cuts him off inside. Two count.
Ion boots King but he's taken out from behind by Kash. Kash chokes Ion with the ropes and clubs him across the face. King takes Kash out with multiple clotheslines. A scoop slam is followed up by a springboard legdrop that gets two. King is hammered from behind by Zema Ion. Ion delivers a shoulderblock to the cornered King. He twists the arm and whips King to the opposite corner. Ion gets a boot to his face. More counters are traded between Ion and King until King gets a T-Bone suplex. Kash is in and dodgers two King clotheslines. He jumps to the outside where he nails the hurricanrana on Zema Ion. King springboards to the outside with a body attack that takes out Kash. Ion returns to the ring as the ref begins to count everyone out. He comes out with a suicide dive that takes both competitors out.
Ion takes King into the ring and goes up top. King cuts him off and joins Ion on the turnbuckle. Kash nails a powerbomb while King has Ion's neck. Kash gets the pin. Two count. He holds on and locks on the Boston Crab. King takes Ion out but he's cut off by Kash. Kash dodges a clothesline and hurricanranas King out of the ring. He takes Ion out and gets a two count. Kash climbs the turnbuckle. Ion throws Kash out of the ring. King comes in and nails the Blockbuster. Royal Flush gets Kenny King the win.

Winner: Kenny King
- Bully Ray is on the phone. He's mad at Hulk Hogan. Ray says he's going to the ring and taking over the show.
- Our 1.3.13 promo is back. The road to hell is going to be paved or something.
- Bully Ray is in the ring with a steel chair. He cuts his music off and says he's not going anywhere until he gets his match with Aries. Ray says he wants to fight Aries and Aries wants to fight him. The people want to see Aries/Ray. Ray sits in the center of the ring when Austin Aries' music hits.
Aries has his own chair. He reminds Ray he's already beaten him. He believes Ray is pretending to want to fight Aries because of Brooke Hogan. Ray dares Aries inside the ring. Aries sets his chair on the ramp and sits down. He wants to take over the show.
Enter Hulk Hogan. Hogan says he's been nothing but business for 30 years. He's not letting Aries and Ray push him around so he's not making the match. Hogan says Ray has to leave or he's either going to fire or kick his ass. Ray kicks the chair out of the ring and stands face to face with Hogan. Aries eggs them on with a "FIGHT, FIGHT FIGHT" chant. Brooke Hogan runs to the ring and Aries narrates her arrival.
Brooke separates the two and asks Hogan to stop. She accidentally calls Bully "Mark" and says he might be right. Hulk is making this too personal. Hogan gets mad she called him Mark and asks Aries if he really wants the match. Hogan says Brooke, Aries and Ray have made this personal and makes the match.
- We return with hype for Final Resolution.
- Bobby Roode, Frankie Kazarian and Christopher Daniels are out first. Kaz and Daniels are in Zubaz and fannypacks for…reasons. Tenay asks "isn't it Throwback Thursday?" AJ Styles, James Storm and Jeff Hardy are out after.

Christopher Daniels, Kazarian and Bobby Roode vs. James Storm, AJ Styles and Jeff Hardy

Storm and Kaz start us off. Kaz shoves Storm. Storm shoves back sending Kaz to the mat. Kaz fires back with a slap but Storm gets one of his own. Thesz Press from Storm. Flying forearm to a cornered Kaz. Storm lands another forearm. Hardy is tagged in and the faces double team Kaz with an elbow. Hardy lands a kick as Styles and Storm trade words on the outside. Kaz tags in Daniels. Daniels whips Hardy who counters into a headscissors. Mule kick from Hardy. Hardy knocks Kaz and Roode off the mat and whips Daniels' arm. Styles is tagged in but Daniels runs and tags Kaz in.

Kaz reverses a whip but Styles counters into a headscissors. Big right hand from AJ. AJ slams Kaz's face into the turnbuckle. He chops Kaz's chest and tags Hardy in. Flying forearm from Styles to Kaz. Poetry in Motion from Hardy and AJ gets a two count sending us to a commercial.
We return with Kaz controlling Hardy's body. He sends Hardy head first into the heel corner. Hardy tries to crawl away but Kaz drops down and holds him. Hardy forces Kaz to the corner and makes the tag. Styles comes in and Hebner didn't see the tag. Roode is in now and double teams Hardy with Daniels. Daniels tags Kazarian back in. Kaz whips Hardy into a Daniels elbow. Daniels is tagged back in and comes down with a boot to the chest. Pin gets one.
Roode is tagged in now and he screams at Hardy. Vertical suplex gets a two count after Storm breaks it up. Roode drags Hardy to his corner and brings Daniels in. Daniels kicks the downed Hardy. Daniels whips Hardy into the corner. He knees the Champ multiple times until he takes Hardy down. He lands an elbow drop. Kaz is tagged back in. Daniels lifts Hardy while Kaz comes in with a neckbreaker. That gets a two count.
Kaz distracts the referee as Roode gets a cheapshot on Hardy. Daniels gets two shots. Kaz chokes Hardy with his boot as Roode distracts Hebner. The ref forces Kaz off allowing Roode to nail Hardy on the outside. Kaz tags Roode in. Roode slowly walks around the ring. Hardy tries to crawl again but he's stopped. Roode applies a rear chin lock. Hardy gets to his feet and elbows Roode. Roode cuts Hardy off with an elbow. Roode kicks the stomach area of Hardy.
Daniels gets the tag and he drains Hardy. Hardy sends Daniels to the corner with a shoulderblock. Hardy tries to get the tag but Daniels holds on. Roode is tagged back in and punches Hardy in the abdomen. Roode measures Hardy and climbs the second turnbuckle. Hardy gets to his feet and Roode comes down. Twist of Fate by Hardy. Kaz and Styles are tagged in. AJ takes on Daniels and Kazarian. He takes Kaz out with a suplex that gets two. Roode comes in but gets Closing Time from Storm. Storm does the same to Daniels. Kaz and Styles are paired off as Daniels whips Storm into the steps on the outside. Roode joins Kaz and whips AJ into the corner. AJ blocks attacks from both men. He tries the reverse DDT but Kaz shows resistance. Styles holds on, grabs Roode and gets an inverted DDT on Kaz and a DDT on Roode.
Daniels makes the save after the pin. He sends AJ on the apron. Apron tries a springboard attack but Daniels cuts him off. Daniels tries something but Styles counters. Storm sends Daniels to the outside and the two stare down. Kaz tries to attack but Hardy gets the Twist of Fate. Hardy covers and gets the win.

Winner: Jeff Hardy, AJ Styles and James Storm

- Storm and Styles trade some words and leave the ring. Hardy holds both his belts in the air when he's taken out by the Aces and Eights. Devon grabs the World Title and admires it as the rest of the A&8s take shots at the Champ. Storm comes back with a steel chair and the Aces and Eights storm off. Bobby Roode stares from the ramp with a smile. He claps as the Aces and Eights show a thumbs up. Keneley says this was Roode's investment.



07-12-2012 om 19:32 geschreven door jefken
0 1 2 3 4 5 - Gemiddelde waardering: 0/5 - (0 Stemmen)

TNA PROMO 1.3.13
1.3.13

07-12-2012 om 19:23 geschreven door jefken
0 1 2 3 4 5 - Gemiddelde waardering: 0/5 - (0 Stemmen)

Uitslagen nxt 5 december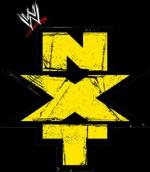 This weeks NXT begins with the return of William Regal and Tony Dawson on commentary as the first match of the night begins Michael McGillicutty versus champion Antonio Cesaro.

Antonio wins with the Neutralizer

We then see a video package hyping next week's NXT championship main event and see that tonight's main event is Tyson Kidd versus Leo Kruger.

Bo Dallas defeats Axl Keegan (the illlegitimate son of James Mitchell) with a spear. After the match Bo gets on the mic and says he loves to fight and gives the pain the respect it deserves and challenges anyone on the WWE roster to a match.

Corey Graves with a cool new jacket defeats Yoshi Tatsu with the trailer hitch… After the match Graves exits through the crowd.

We see the video package for the NXT title main event next week… Plus a Raw recap

Backstage, Tyson Kidd is interviewed by Tom Phillips, who says the match tonight is very report because Leo Kruger is the stepping stone to the NXT Title..Kassius Ohno comes in and says is Tyson serious… Running down that he knocked out Richie… He is next in line for title shots are you crazy… Tyson says it's mind over matter…

Roman Reigns defeats Gavin Reid a.k.a. Hacksaw Jim Duggan's Welsh cousin… Why is he wearing that? Roman wins with the Mark of excellence… Signing the canvas afterwards and then calling Byron Saxton in the ring to make an announcement intimidating him before leaving…

And in the main event Tyson Kidd defeated Leo Kruger with the Dungeon Lock in a really good match… Afterwards Kassius comes in and attacks Tyson with a mind trip OBE combo… William Regal comes out of the booth and does the ring to help Tyson to the back as we go off the air..


WWE NXT 12/5/12 - Full Show (HQ) door WrestlingVidsUploaderHQv2
07-12-2012 om 19:19 geschreven door jefken
0 1 2 3 4 5 - Gemiddelde waardering: 0/5 - (0 Stemmen)

06-12-2012
Eric Young Resigns With TNA Wrestling
Eric Young Resigns With TNA Wrestling
1/2 of the TNA Knockout Champions, Eric Young, has resigned with TNA. This goes against the many reports that he was on his way out to focus on his televison show. He tweeted ;
"Just resigned with Impact Wrestling. A great day and when I get better ill come back better than ever!!!!!"
Thanks to forum member SpecialFNK for the tip.
06-12-2012 om 23:24 geschreven door jefken
0 1 2 3 4 5 - Gemiddelde waardering: 0/5 - (0 Stemmen)

05-12-2012
Uitslagen ROH 1 DECEMBER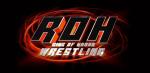 Ring of Honor on Sinclair
December 1, 2012
Report by: Jason Namako of Wrestleview.com



Hello everyone and welcome to this week's ROH on Sinclair recap. If you all are ready, then let's get on with the show!

We see the usual intro, then Kevin Kelly welcomes us to the show, from the Rostraver Ice Garden in Belle Vernon, Pennsylvania. Kelly hypes up tonight's long-awaited re-match between Davey Richards & Michael Elgin, then introduces Caleb Seltzer, who will be filling in for Nigel McGuinness on color commentary for the next few weeks. Seltzer says he comes from New England, where it is all about the old school and he is looking forward to doing the color commentary for ROH as we go to the opening match.

Tag Team Grudge Match: The Headbangers (Mosh & Thrasher) vs. #DemBoys The Briscoes (Jay & Mark)

The two teams go right after one another before we even get through the "Tale of the Tape" graphic and the match is underway. Jay & Thrasher go to the outside to brawl, while Mark & Mosh go back and forth in the ring. Mosh misses a clothesline and Mark with a baseball slide to Thrasher. Jay gets back in the ring and goes after Mosh, while Mark goes after Thrasher on the outside. Mosh with a corner whip, followed by a flying hip attack and then does the Headbanger dance. Mosh with another corner whip, catches Jay's foot, but then Jay with a jab and tags in Mark. Mosh with a right hand to Jay, followed by an Irish whip, but Jay with a forward roll to avoid a clothesline as Mark leaps off the top, hitting a front missile dropkick to Mosh. Jay with a splash to the back of Mosh, then Mark with a right hand. Mark goes to the 2nd rope to do his dancing senton, but Thrasher, on the outside, pulls Mark's foot, sending him crashing to the mat. Thrasher pulls Mark out to the outside and drops him chest first across the metal barricade.

Thrasher rolls Mark back into the ring, then gets a tag from Mosh. Thrasher with a stomp to Mark, then sends him to the outside. Thrasher goes out after Mark, who tries to fight back, but to no avail. Thrasher whips Mark face first into the ring post, then knocks Jay off the apron while Mosh nails Mark with a springboard clothesline as Mark was heading back onto the apron. Thrasher then distracts the ref, allowing Mosh to front suplex Mark off the apron and back down to the outside. Thrasher goes to the outside and then proceeds to suplex Mark on the outside as the commentators mention that underneath the ring mats is cold, hard ice with it being a hockey arena. Thrasher with a kick to the back, then the Headbangers double team Mark while the ref is with Jay. Back in the ring, Thrasher with a whip and a drop down, followed by Mosh with a 2nd rope clothesline to Mark for a nearfall. Mosh with a chinlock to Mark while the crowd wills Mark on. Mosh with stomps to Mark, followed by a corner whip. Mosh looks for another flying hip attack, but Mark catches him in mid-move, hitting a back suplex out of the corner and both men are down. Tag to Thrasher, who knocks Jay off the apron, preventing Mark from making the tag. Thrasher with a corner whip, but runs into a boot by Mark. Thrasher then misses a clothesline as Mark does a forward roll, hits some Redneck Kung Fu and finally makes the tag in to Jay.

Mosh with the tag in as well as he & Jay trade right hands until Jay begins to pepper him with a series of jabs. Irish whip by Jay, followed by a dropkick. Jay with a Death Valley Driver for a close nearfall. "Man Up" chants as Jay with a back suplex into a slam, then Mark does his wacky dance on the 2nd rope and hits the Froggy Bow, but Thrasher breaks up the pin attempt. Mark with some Redneck Kung Fu to Thrasher, then charges, but Thrasher back drops Mark over the ropes and down to the outside. Thrasher then reverses a whip by Jay and the Headbangers hit a double flapjack. Mark then pulls Thrasher out to the outside and rakes at his face.

In the ring, Mosh goes after Jay, but Jay surprises him with an inside cradle for the victory.

Winners: #DemBoys The Briscoes by pinfall (Inside Cradle)

Mark rings the bell multiple times after the match as he & his brother celebrate their win while we go to commercial.

Commercial

Backstage, Veda Scott is with Davey Richards and Nigel McGuinness as Veda asks if Nigel is concerned about Davey's condition. Nigel says who wouldn't be, take a look. Nigel says to Davey we saw what happened last week when Fish & O'Reilly put a "good pasting" on you. Tonight, you're gonna face Michael Elgin? Davey says to Nigel "come on", its a business of hurt. How many times did you go out there and defend your title, show you were the best in the world when you were banged up? Its a pain game, you know how it is, you know damn well I'm gonna go out there and fight Michael Elgin tonight. Davey says Nigel brings up O'Reilly & Fish, there is one thing I need to ask you, see I need to make the wrong things right, its not about revenge, its about doing the right thing. To do that, I need my partner, Eddie Edwards. I need the American Wolves at Final Battle vs. Fish & O'Reilly. You have the power, Nigel, make it happen. Nigel says Eddie's in Japan, I can't just call him up and ask him. Davey says for Nigel to e-mail him, I don't care what's happened in the past, we're brothers. Send him an e-mail, I guarantee he'll be there, I have all the faith in the world in him. I wouldn't ask if I didn't have faith in him, its the right thing to do. Nigel says alright, I've made my mind up, I'll e-mail Eddie, I'll tell him that at Final Battle it will be the American Wolves reunited against Fish & O'Reilly. But, if he doesn't want to be there, then he won't wrestle at all, that's my decision.

Davey & Nigel shake hands as we go back to the ring for our next match.

"God's Gift" QT Marshall w/Barrister RD Evans vs. Adam Page

Marshall with a conscending way to adhere to the Code of Honor as the bell sounds. Marshall with a big knee to the gut, followed by a right hand. Page reverses a whip, drops down, leapfrogs, then Marshall with a whip, but Page slides under Marshall's legs and nails him with a spinning heel kick. RD Evans joins Kelly & Seltzer at the commentary table. Page with a pair of chops, catches Marshall's foot, spins him around and hits a big right hand. Evans on commentary says that his lawyers tell him not to mention Prince Nana too much. Page with a chop, but Marshall with a corner whip. Marshall runs into a back elbow by Page as Kelly questions Evans about leaving Tommaso Ciampa high & dry after his ACL tear. Page goes to the middle rope, but Marshall pulls his arm and hotshots him throat first across the top rope.

Marshall is bleeding from the nose from that heel kick of Page as he sends Page into the top turnbuckle. Marshall with a right hand, followed by a slam. Marshall with a pair of elbow drops, but stops himself when going for the trifecta and steps across the face of Page. Page fights back with a gut punch, a chop and a kick to the gut. Marshall then counters a whip and hits a tilt-a-whirl slam for a close nearfall. Marshall disrespectfully kicks at Page's head, followed by a slap to the face, but that fires up Page, who fights back with a series of chops. Marshall comes back with a knee to the gut, then goes for a back suplex, but Page lands on his feet. Marshall then sidesteps a back drop attempt, but Page catches him off the ropes with a powerslam for a nearfall.

Evans couldn't take no more of what he calls "slander" from Kelly and leaves the commentary table. Marshall with a shoulder to the gut, but Page rolls off the back on a slam attempt. Page tries for an O'Connor Roll, but Marshall holds onto the ropes. Page then counters a right hand with a leg sweep, followed by a standing shooting star press for another nearfall. Page heads up top and goes for a crossbody, but Marshall sticks out his knee and Page goes ribs first right on top of it.

Marshall hits the running Dominator for the victory.

Winner: "God's Gift" QT Marshall by pinfall (Running Dominator)

Evans comes in to celebrate his client's victory, but all of a sudden, we see Prince Nana come out, head up top and take out Evans with a double sledge. Marshall charges, but Nana pulls down the top rope, sending Marshall sailing to the outside. Evans tries to get away, but Nana pulls him back in. Nana begins to shred the suit and pants of Evans, unloading with right hands. Nana removes the pants, suit jacket and dress shirt of Evans, leaving him in only his underwear, undershirt and tie. Multiple referees come out and get in-between Nana & Evans to prevent Nana from doing any further damage to Evans. Nana goes to the outside when Marshall tries to go after him as we go to commercial.

Commercial

Back from commercial as Evans & Marshall are still in the ring, along with Kevin Kelly & Nigel McGuinness. Evans grabs the mic away from Kelly and says to Nigel that this is an OUTRAGE! Prince Nana did not just violate me physically, he hurt me emotionally. Do you understand I am under severe psychological distress and it is on your hands as the authority figure of Ring of Honor. I have a restraining order against that peasant, Nana, he was not allowed in this building and that attack that was perpetrated on me is ALL YOUR FAULT!

Nigel gets the mic from Evans and says keep your pants on, mate. Evans says I demand restitution, not comedy. Nigel says you want restitution? I will give you restitution. But, I am going to be pushed around and I'm not gonna listen to the whims of a man with genitals the size of a 4 year old. Its clear that there is only one way to settle this. At Final Battle, RD Evans on one side of the ring and on the other, Prince Nana. One fight to a decision! And if you don't like it, you and QT there can leave ROH forever! And I'll worry about a lawsuit some other time, that's my decision.

Nigel leaves the ring as Evans throws a tantrum in the ring.

"Inside Ring of Honor"

The topic this week is that 2 new matches have been added to Final Battle. The 1st, a New York City streetfight as Wrestling's Greatest Tag Team will take on Rhett Titus & BJ Whitmer. The other is the reunion of the American Wolves, maybe, against Kyle O'Reilly & Bobby Fish.

We see video packages of what happened last week involving WGTT & Titus & Whitmer, as well as the face-off between Richards & O'Reilly.

Kevin Kelly runs down the rest of the card and mentions next week's TV main event will be for the ROH World Title as champion Kevin Steen defends against "The Prodigy" Mike Bennett.

Commercial

Before the main event, Truth Martini comes out to ringside. He enters the ring and has a mic. Truth says to Elgin, on that one day when you needed me the most, Rhino injured me and I could not be by your side in Toronto. And I know for a fact, if I was there, you would have beat Kevin Steen and become the new Ring of Honor World Champion. I let you down, but I'll never you down again. And I know we have the same beliefs, we believe in family, we believe in unity and you also believe in the House of Truth. So, I say to you this, if you promise me that you will not wrestle Roderick Strong at Final Battle, I promise you that you in fact will become the Ring of Honor World Champion.

Elgin takes the mic and says you know what Truth, I promise you. I promise you that at Final Battle, I'm gonna kill Roderick Strong. And I promise you that if you don't leave, what Rhino did to you is gonna look like sunshine & lollipops, compared to what I'm about to do. Martini leaves, but still pleads with Elgin to reconsider.

Now, its main event time in the re-match ROH fans have been waiting for.

Main Event, Richards-Elgin II: "American Wolf" Davey Richards vs. "Unbreakable" Michael Elgin

Code of Honor is adhered to before the bell sounds. Davey charges as the bell sounds, but misses a running boot. Elgin waistlocks Davey and tries for the Chaos Theory, but Davey holds onto the ropes. Davey charges, but Elgin grabs a hold of the arm. Davey with a single leg takedown and goes for the Anklelock, but Elgin kicks him away. Davey goes for a running kick, but Elgin avoids it and we have a stalemate.

They trade forearms in the center until Davey with a side headlock. Davey goes for a shoulder tackle off a whip, but Elgin does not go down. Davey with another shoulder tackle that backs Elgin into the ropes. Davey with a leapfrog, a drop-down and finally a dropkick that sends Elgin to the outside. Davey goes for the running apron kick, but Elgin avoids it. However, when Elgin turns around, Davey is able on the 2nd try to connect with the running apron kick. Davey whips Elgin to the barricade, then nails him with a running Yakuza kick. Elgin then reverses a whip and sends Davey this time into the barricade, followed by a running Yakuza kick of his own. Elgin sends Davey back into the ring, but Davey with a single leg and locks Elgin in the Anklelock. Elgin uses his strength to send Davey to the outside to free himself, but Davey comes back with a shoulder to the ribs from the apron. Davey tries to send Elgin to the turnbuckle, but Elgin blocks it with his foot. Elgin tries to do the same, but Davey blocks with his foot. They trade right hands, but then Davey this time is able to send Elgin face first off the top turnbuckle. Davey tries to suplex Elgin over the ropes, but Elgin blocks it. Elgin with a big forearm, then heads to the 2nd rope and hits a DEADLIFT SUPERPLEX for a nearfall.

Crowd chants for Elgin as he hits an elbow drop to Davey. They trade forearms once again until Davey gains advantage with a barrage of left and right forearm blows to the head. Dueling chants now as Elgin reverses a whip, then catches Davey when Davey tries for a handspring elbow. Davey rolls off the back, then tries for an O'Connor Roll, but Elgin holds onto the ropes. Davey with a crucifix for a nearfall, but Elgin keeps a hold of Davey, gets to his feet and hits CHIKARA wrestler Icarus's Blu-Ray maneuver (Death Valley Driver into the turnbuckles) for a close nearfall. "Holy S**t" chants from the crowd as we go to commercial.

Commercial

Back from commercial as both men are down with the referee counting them down. "This is awesome" chants from the crowd as they get to their feet and again trade forearms in the center until Davey with a spinning back kick to the ribs. Davey goes off the ropes, but Elgin follows him in, hitting a back elbow. Elgin now off the ropes, but Davey follows in and slides out to the outside. Elgin goes after him, but Davey slides back in, gets a head of steam and as Elgin comes back in, Davey nails him with a running front dropkick to the side of the head that sends Elgin back to the outside. Davey then with another head of steam and hits a tope con hijo on Elgin.

Crowd chants "ROH" as the ref begins his 20 count. Davey sends Elgin back in and heads up top. Davey with a wolf howl and hits a front missile dropkick that sends Elgin into the corner. Davey charges, but runs into a boot by Elgin. Elgin charges, but Davey catches him with a roundhouse kick to the head. Davey with a release German suplex, but Elgin pops right up. Davey then with a flying armbar takedown into a cross armbreaker. Somehow, Elgin deadlifts Davey up onto his shoulders while still in the hold and breaks free by nailing Davey with a Buckle Bomb. Davey comes out of the corner and hits a clothesline, but Elgin does not go down and comes back with a spinning backfist. Davey then with a spinning roundhouse kick and then when Elgin tries for a leaping enziguri, Davey catches his foot and hooks him back in the Anklelock. However, Elgin gets to the ropes and Davey is forced to break. Another "this is awesome" chant from the crowd as Davey tries for a gutwrench suplex, but Elgin blocks it. Elgin lifts up Davey and tries for the Oklahoma Stampede, but Davey rolls off the back and sends Elgin into the turnbuckles. Davey charges, but misses a clothesline as Elgin waistlocks him and this time hits the Chaos Theory for a close nearfall.

Elgin places Davey on the top turnbuckle and heads up with him. Elgin goes for a superplex, but Davey fights it and locks Elgin in a Kimura. Davey then with a headbutt that knocks Elgin down to the mat. Davey goes for the top rope double stomp, but Elgin rolls out of the way. Davey charges, but Elgin catches him and tries for a Tombstone, but Davey counters and hits his own Tombstone Piledriver for a close nearfall as the commentators mention that the piledriver is once again legal in ROH. Davey can't believe it as the crowd chants for Elgin. Davey and Elgin head out onto the apron on opposite sides of the ring. They trade forearms until Davey with a series of Kawada kicks, bringing Elgin through the corner ropes. Elgin comes back with a forearm, brings Davey through the corner ropes, hooking in a cravate and proceeds to hit a barrage of knees to the head. Davey then with some more Kawada kicks, then Elgin with more knees. Elgin heads up top and tries for another deadlift superplex, but Davey fights it. Davey with an enziguri, then rolls back in and heads up top with Elgin. Davey tries for a superplex, but Elgin fights it. Elgin with right hands to try and knock Davey off, but Davey comes back with a flurry of headbutts to the back of Elgin's head. They go to the very top as Davey with a superplex, then hangs on to Elgin, but Elgin comes back with a version of the Hellavator for a close nearfall.

Davey is still down as Elgin heads up top and tries for a corkscrew senton, but Davey is able to move out of the way. Davey fires back up and charges, connecting with a leaping forearm in the corner. Davey charges again, this time hitting a running knee. Davey places Elgin on the top turnbuckle, then heads up with him. Davey tries for another superplex, but Elgin with elbows. Elgin then gets Davey on his shoulders and hits a SUPER AIR RAID CRASH, but Davey kicks out. Elgin quickly heads back up top and this time hits the corkscrew senton, but again Davey kicks out. Elgin locks in the Crossface, but Davey counters it into a pinning predicament for a nearfall. Davey charges, but Elgin drills with a knockout knee strike, shades of Tommaso Ciampa. Elgin with a rolling elbow to the back of Davey's head, followed by a spinning backfist to the face.

Elgin then lifts up Davey and hits another Buckle Bomb, followed by the Revolution Elgin Bomb for the victory.

Winner: "Unbreakable" Michael Elgin by pinfall (Revolution Elgin Bomb)

After the match, multiple referees come out to check on both men, who are obviously beaten, bruised and exhausted from the battle they were just in. Elgin is helped to his feet, then drops down to check on Davey as the crowd chants "That was awesome". Davey gets to his knees along with Elgin as they again adhere to the Code of Honor while we go to credits.
05-12-2012 om 12:37 geschreven door jefken
0 1 2 3 4 5 - Gemiddelde waardering: 5/5 - (1 Stemmen)

Vince McMahon Issues Statement Regarding Punk
Vince McMahon Issues Statement Regarding Punk



WWE's website published an article with a statement from Vince McMahon. Here is what the article reads.

WWE Chairman Mr. McMahon has released a statement through his office, speaking to the developing situation surrounding the WWE TLC pay-per-view. Because of the previously reported knee injury to WWE Champion CM Punk, suffered this past Monday night on Raw, Punk is unable to compete at WWE TLC against Ryback Sunday, Dec. 16.

In the statement, Mr. McMahon also announced that a Six-Man Tables, Ladders and Chairs Match has been added to the pay-per-view, in which Ryback will team up with WWE Tag Team Champions Team Hell No to battle The Shield. Furthermore, for the first time ever, the winner of this TLC Match will be determined via pinfall or submission.



05-12-2012 om 12:30 geschreven door jefken
0 1 2 3 4 5 - Gemiddelde waardering: 5/5 - (1 Stemmen)

Breaking news: CM Punk has emergency surgery
Breaking news: CM Punk has emergency surgery



From WWE.com:

Punk undergoes emergency knee surgery

One day after Ryback drove WWE Champion CM Punk through a table on Raw, WWE.com has learned that The Second City Saint is currently undergoing surgery on his knee in Pensacola, Fla.


05-12-2012 om 12:27 geschreven door jefken
0 1 2 3 4 5 - Gemiddelde waardering: 0/5 - (0 Stemmen)

CM PUNK INJURED

WWE officials have stated that there is no firm time line for CM Punk's return because no estimate can be made until he starts rehab on the knee. Company officials feel that there should be a fairly good estimate on his return date within a few days.

UPDATE: According to sources,, CM Punk was willing to work the TLC PPV but WWE doesn't want him to push his return ahead of schedule There was fear that by doing that, they could be putting the Royal Rumble match against Tthe Rock in jeopardy. At this time, he is only expected to be out for a few weeks. Paul Heyman and Punk are scheduled to remain on WWE TV while he is recovering.

UPDATE x 2: It was announced at Tuesday night's WWE Smackdown tapings that CM Punk will not wrestle at the TLC PPV. A new match was announced for the PPV, which will be Ryback, Kane and Daniel Bryan vs. The Shield.

Here is the updated **SPOILER** lineup for WWE's Tables, Laders and Chairs pay-per-view"

* Chairs Match for the World Title: Big Show vs. Sheamus
* Ryback, Kane and Daniel Bryan vs. The Shield
* Intercontinental Title Match: Kofi Kingston vs. Wade Barrett
* US Title Match: Antonio Cesaro vs. R-Truth
* Ladder Match For Money in the Bank Briefcase: Dolph Ziggler vs. John Cena
05-12-2012 om 12:27 geschreven door jefken
0 1 2 3 4 5 - Gemiddelde waardering: 1/5 - (1 Stemmen)

Mysterio Pulled from Events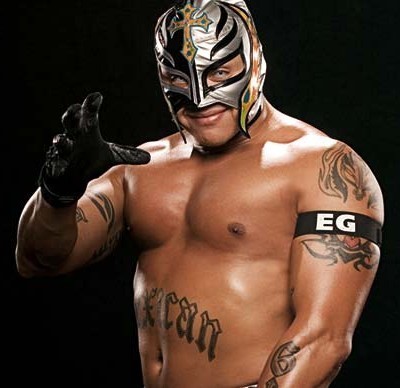 No word yet on why Rey Mysterio was not at last night's RAW from Greensboro. His partner Sin Cara wrestled Alberto Del Rio in a singles match. Rey also is not advertised for tonight's SmackDown tapings and has been pulled for all upcoming RAW tapings on WWE's website.
05-12-2012 om 12:20 geschreven door jefken
0 1 2 3 4 5 - Gemiddelde waardering: 5/5 - (1 Stemmen)

04-12-2012
Uitslagen raw 3 december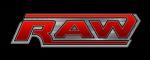 WWE Monday Night Raw live on USA Network

Greensboro Coliseum in Greensboro, NC
December 3, 201

Welcome everyone to Monday Night Raw! Open up with usual recaps of last week, focusing on The Shield's attacks. We start off right away with Team Hell No, once again coming to the ring together all business. Michael Cole puts over the fact that Kane and Bryan have become more unified after their attack last week. Kane is on the mic. The Shield is up in the skybox. Kane calls them out and says they're not so tough. Prime Time Players come out, to new theme music, which doesn't sound as good as their original. Cole puts over PTP as a threat.

1. WWE Tag Team Champions Team Hell No vs. Prime Time Players (Titus O'Neil and Darren Young)

WWE Chairman Vince McMahon is reportedly here tonight. We keep cutting back to The Shield. This time Dean Ambrose is alone. Cole accidentally calls him Daniel Ambrose. The camera was on Bryan, so I can see the mistake. Bryan and Kane are still looking out The Shield. Bryan locks the No Lock on D.Young. O'Neal breaks it up. Dean Ambrose and Roman Reigns have made it to the barricade. Kane and Bryan are distracted by Shield. Young rolls up Bryan in an attempt to win, but Bryan reverses it getting the win for Team Hell No.

Winners: Team Hell No

Immediately after, Ambrose and Reigns attack Kane. Seth Rollins comes out and attacks Bryan. The two outside work on Kane's arm with the steps and ringpost. The three gather and take out Bryan with the powerbomb. Note: During the match, Cole puts over the fact that Kane has competed in 899 matches--more than anyone in WWE history. Big Glenn Jacobs is the man. The Shield exit the ringside area.

Cena and Sheamus have an awkward backstage segment. Sheamus makes a bunch of Irish sports references.

Let's light it up! AJ competes next.

2. WWE Divas: AJ Lee vs. Tamina Snuka
Tamina is in control here most of the match. Puts AJ in an inverted backbreaker. Tamina takes too long to hit the Superfly Splash. AJ rolls her up for the win.

Winner: AJ Lee

WWE Champion for 379 days CM Punk and Paul Heyman come to the ring. Heyman mentions the WWE Encyclopedia and how tonight at midnight, he will tie with John Cena, and tomorrow night, he will hit and surpass Cena and become the longest reigning WWE Champion in the modern era of the past 25 years. That's why he deserves respect--the claim to the best in the world, and belong on the top of WWE's Mt. Rushmore. CM Punk backs it up. He just cuts a great promo. He says it wasn't Brad Maddox's fault, he's not involved with The Shield, and he truly is the best in world he says. Miz comes out does the "really?" shtick. Say's he lied and cheated when he was champion, but is man enough to admit it. The

The gist of it is this: Miz challenges him to take a Lie Detector test to prove he had nothing to do with Maddox and The Shield. Punk refuses at first, but gives in.

3. John Cena and Sheamus vs. World Heavyweight Champion #TheGiantTheBigShow Paul Wight and "Mr. Money in the Bank" Dolph Ziggler
John Cena is the man. Gets a great reaction from the fans. That energy transfers over to Sheamus.

Hard fought match sees Cena and Sheamus hitting the White Noise to Paul Wight and Ziggler taking the AA. Ziggler gets pinned. [Editor's note: What. The. F***.]

Winners: Cena and Sheamus

Miss Piggy and Flo Rida cut a promo about Tribute to the Troops

Damien Sandow comes out searching for an apprentice. He grabs a fan and quizzes him. He gets the first two right as they were simple, then asks him to name a quote from an English poet. Sandow berates the fan for failing and dismisses him. Santino Marella comes out and tries to have some fun with Sandow by quizzing him on how many sea shells she sold at the seashore.

4. Damien Sandow vs. Santino Marella

Sandow wins. Nothing special.

Winner: Damien Sandow

Backstage, Ziggler calls Big Show an idiot for their loss tonight. Ziggler tells Vickie Guerrero he wants a rematch with Cena at TLC and he will steal the show like no one else can or has ever seen. Guerrero says you got it, baby. Ziggler goes to kiss her. She stops him. Someone is in her office and that someone is Brad Maddox. He wants to make sure no one else will forget his name. He schmoozes up to Guerrero. and gets her to give him another shot, Maddox is showing a lot of charisma here. Guerrero says he'll have a match tonight and it'll be GREAT TV...The irony if his opponent is The GREAT Khali

5. Alberto Del Rio (w/ Ricardo Rodriguez) vs. Sin Cara

Sin Cara works the arm of Del Rio, as these rivals do battle. Great TV match. Got good time. Would've been better if they didn't wrestle on Smackdown as well though. SIn Cara goes for La Mistica, but Del Rio reverses it into the Cross Armbreaker for the win. Sin Cara looks strong in defeat.

Winner: Del Rio

VInce McMahon is on his way to the ring. Calls for Vickie Guerrero to be at the ring too

Guerrero comes out to the ring and I smell a firing. She introduces and kisses up to Vinny Mac. McMahon asks about the match she was thinking of making. He makes John Cena vs. Dolph Ziggler in a ladder match for the Money in the Bank briefcases He scolds Guerrero for perpetuating the AJ scandal. He also sets up a match where Paul Heyman will have to face The Ryback next week.. and that's all. Crowd surprisingly mild for this.

6. Brad Maddox vs. Randy Orton.

RKO for the win. Maybe next week, kid.

Winner: Orton

HEY WAIT A MINUTE. The Shield attacks Orton post match. "Feed me more" chants break out.

Backstage, Guerrero feels the wrath of her haste decisions. She yells at referee Little Naitch Charles Robinson. Ziggler verbally runs her down, saying she is becoming like AJ. Paul Heyman comes in and stares down Guerrero.. At this point, you can hear R-Truth heading to the ring as the fans chant "what's up." Cena comes in and thanks Guerrero for the match.

In the ring is United States Champion Antonio Cesaro and Wade Barrett. WWE Intercontinental champion Kofi Kingston makes his way to the ring....looks like we're going to have ourselves a tag team match...sure enough Teddy Long comes out and says that we WONT be seeing a tag team match, but a fatal four way instead.?!?! I can't believe I'm seeing this. It has to be an impostor....Anyway, the WWE Universe will chose whose title will be on the line...

The fans choose the U.S. title.

7. WWE United States Champion Antonio Cesaro vs. WWE Intercontinental champion Kofi Kingston vs. Wade Barrett vs. R Truth for the U.S. Title.

Cesaro just looked impressive as hell throughout this match, from his clobbering elbows, and flat out strength. Barrett hits the Bull Hammer on R-Truth. Kingston hits Barrett with the Trouble in Paradise, covers Barrett. Cesaro deadlifts Kingston off a gutwrench and hits the neutralizer for the win.

Winner and still U.S. Champion: Antonio Cesaro

8. Miz TV. Miz introduces us to the sheriff that will be conducting the lie detector gimmick. WWE Champion CM Punk and Paul Heyman come out and trade insults. Miz starts asking baseline questions like what's your name, are you WWE champion, etc. Miz has some fun by making answer about losing to Rey in the Mask vs .Hair match, or against Randy Orton at WrestleMania 27. The Miz asks about being involved with Brad Maddox. The Shield attacks The Miz just in time. The Shield destroy Miz. Team Hell No come out to attack The Shield. Ryback comes out to make things even. The three fight off The Shield.

Back in the ring, Punk stands over Miz and shoves him out of the ring. Ryback runs back into the ring and dismantles Punk, with a shellshock, a ladder, and a chair shot, and finally an Orton-Bomb through the table.

By.Rulez.MNR.2012.12.03.720p.hdtv (1)
door solution26
By.Rulez.MNR.2012.12.03.720p.hdtv (2)
door solution26
By.Rulez.MNR.2012.12.03.720p.hdtv (3)
door solution26
By.Rulez.MNR.2012.12.03.720p.hdtv (4)
door solution26
By.Rulez.MNR.2012.12.03.720p.hdtv (5)
door solution26
04-12-2012 om 22:57 geschreven door jefken
0 1 2 3 4 5 - Gemiddelde waardering: 0/5 - (0 Stemmen)

03-12-2012
Diva Injury?


- "The Chickbusters" AJ Lee and Kaitlyn reunited at last night's live event in Roanoke. They defeated Rosa Mendes and Divas Champion Eve Torres after Eve walked out on her partner.
There was speculation among fans that Eve may have been injured going into the match. At Friday's show, she defeated Kaitlyn and AJ in a three-way match. At last night's show, Eve barely did any moves during the match and when she did tag in, she didn't do much. The feeling was that they went out of their way to protect her as if she is injured.
03-12-2012 om 19:00 geschreven door jefken
0 1 2 3 4 5 - Gemiddelde waardering: 2/5 - (2 Stemmen)

The ascencion ster Kenneth Cameron reageert na ontslag


We noted before that WWE has released NXT star Kenneth Cameron after his recent arrest. It had been reported that Cameron and The Ascension partner Conor O'Brian were considered for WWE's main roster soon. On Friday, O'Brian issued his first comments on Twitter in several weeks:
"Creativity - like human life - begins in darkness...#WEWILLRISE"

03-12-2012 om 18:54 geschreven door jefken
0 1 2 3 4 5 - Gemiddelde waardering: 0/5 - (0 Stemmen)

Cena Dating Former Diva?


John Cena and former WWE Diva Nikki Bella are apparently now an item.

Last Friday, Nikki and her sister Brie attended their ten-year high school reunion in Scottsdale, Arizona, with Brie being accompanied by her boyfriend, WWE Superstar Daniel Bryan, and Nikki bringing the Cenation leader as her date.

03-12-2012 om 18:48 geschreven door jefken
0 1 2 3 4 5 - Gemiddelde waardering: 0/5 - (0 Stemmen)

WWE Talent Demoted


- Sakamoto, who appeared as Tensai's servant, has been officially demoted to WWE's developmental promotion, NXT. His WWE.com profile has been deleted and he is once again listed on the NXT website's roster page.
Despite being physically abused when Tensai became frustrated, Sakamoto still continued to be loyal to his master. The partnership, however, quietly ended over the summer when the Tokyo, Japan native stopped accompanying Tensai for his matches. He has not appeared for WWE since.

03-12-2012 om 18:46 geschreven door jefken
0 1 2 3 4 5 - Gemiddelde waardering: 0/5 - (0 Stemmen)

Over mijzelf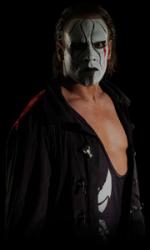 Ik ben
Boon Kenneth
, en gebruik soms ook wel de schuilnaam
Sting
.
Ik ben een man en woon in
Dworp
(Belgie) en mijn beroep is .
Ik ben geboren op 05/06/1989 en ben nu dus
30 jaar
jong.
Mijn hobby's zijn: Worstelen en films.
Gastenboek
Druk op onderstaande knop om een berichtje achter te laten in mijn gastenboek
E-mail mij
Druk op onderstaande knop om mij te e-mailen.