10-11-2012
WWE Return Updates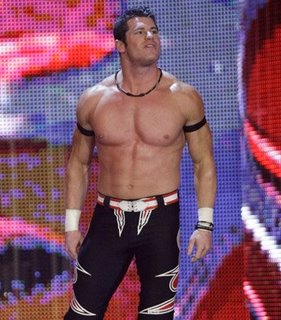 - Here are some injury updates on several WWE Superstars:
* Mark Henry right now is scheduled to return at the end of 2012 after having shoulder surgery a few months back.
* Hunico is scheduled to return at the end of January 2013 after surgery for a torn ACL.
* Evan Bourne is scheduled back in early spring after a foot injury.
* Christian is expected back in late November or early December after shoulder surgery

10-11-2012 om 11:07 geschreven door jefken
0 1 2 3 4 5 - Gemiddelde waardering: 0/5 - (0 Stemmen)

Guerrero Hypes Evidence

- Vickie Guerrero continues to hype the new evidence she's bringing to RAW for AJ Lee and John Cena. She tweeted:
"Tune into Raw when you "HEAR" my latest evidence. I am loving my job. Thank you again @WWEAJLee @JohnCena #CougarInCharge"

10-11-2012 om 11:02 geschreven door jefken
0 1 2 3 4 5 - Gemiddelde waardering: 0/5 - (0 Stemmen)

Uitslagen smackdown 9 november

Smackdown Results from Birmingham, England:The show started with a video package about the big news from Raw about Survivor Series which would be covered during Smackdkown. Also, tonight's main event will feature Randy Orton vs. Alberto Del Rio in a Falls Count Anywhere match.

Michael Cole introduced Sheamus, who came to the ring looking upset. Cole talked about Sheamus and Regal going to a pub and getting attacked by Big Show. They showed the footage which was a WWE exclusive. Sheamus took the mic away to speak about it.

He talked about how Show didn't do a very good job because he's still standing. He said at Survivor Series it's about winning the title back, but right now it's about kicking Show's ass. Show appeared up on the big screen and called Sheamus an "ungrateful ginger" and asked him if Regal thinks it was a good idea to fight. Show threatened to take out Sheamus permanently, but Sheamus called him scared. Show said Sheamus has nothing to offer him. Sheamus called out Show, but instead Wade Brrett came to the ring. Sheamus told Barrett he's tired of talking and ready to fight. Barrett dropped his mic and headed to the ring, then stopped halfway down the ramp before heading back up. Sheamus' music played in the ring to end the segment.

Kofi Kingston defeated The Miz via pinfall to retain the Intercontinental Championship. Late in the match, Kofi hit the Boom Drop and went for Trouble in Paradise. Miz countered and went for Skullcrushing Finale, which Kofi countered. Later, Miz put a single leg Boston Crab on Kofi, but Kofi managed to get to the ropes to break it. The close saw Miz trying for a suplex off the top rope, but Kofi shoved him off. Kofi hit a crossbody from the top rope for a winning pinfall. Post-match, Miz circled inside the ring, then offered a handshake to Kofi. Kofi punched him in the mouth to knock him down.

The Prime Time Players defeated Rey Mysterio & Sin Cara via pinfall. Late in this one, Sin Cara hit the enziguiri on Titus O'Neil. Rey tagged in and fought off Young despite Titus being the legal man. Titus managed to hit his finisher on Rey for the win. Post-math, Matt Striker tried to interview Prime Time Players. They made fun of him and his new moustache, and also shoved him away after asking him to do their dance.

They replayed footage of Vickie's latest evidence against AJ and Cena on Raw. Vickie sent out a new tweet that she has more evidence for this coming Monday's Raw.

Wade Barrett & Big Show defeated Sheamus & William Regal by pinfall. Late in this match, Regal took a seated boot kick from Big Show. Regal managed to fight off Show and Barrett then finally got a tag to Sheamus. Sheamus knocked Show off his feet then hit a flying shoulder from the top rope. Barrett got involved as Sheamus set up a Brogue Kick. Show speared Sheamus and Regal tagged back in, but only to get a KO punch to lose the match to Show.

Del Rio was talking to Ricardo backstage when Striker came up to ask if what happened in the catering area last week is a precursor of things to come this week. Del Rio denied that. He brushed off Striker's question about getting RKO'd on Raw, then promised to beat Orton all over the arena tonight. Rosa Mendes came up to wish Del Rio good luck for later.

They showed footage of Brad Maddox's interview on Raw, with Mr. McMahon setting up a match between him and Ryback. If Maddox wins he gets a $1 million contract for WWE.

Striker interviewed Randy Orton backstage. Orton said he's not worried about what Del Rio said, and tonight he'll have to get a little sick and twisted. He says everyone knows just how sick and twisted he can get. Orton's music started up as he left the interview, then made his entrance for the main event match.

Randy Orton defeated Alberto Del Rio via pinfall in a Falls Count Anywhere Match. Late in this one, Orton rammed Del Rio into a steel chair then prepared for an RKO. Instead, Del Rio hit the Backstabber on him. Del Rio had a 2 count there. A table set up near ringside was Orton's target for a suplex on Del Rio, but Del Rio kicked Orton in the head causing him to crash down through the table. Del Rio took a pinfall which Orton kicked out of.

Del Rio then got a mic and told Orton to stop trying to be the Apex Predator because he's been replaced, by him. He told Orton to prepare to tap out. Del Rio dropped the mic, then put on the cross armbreaker. Orton grabbed the mic with his free arm and clocked Del Rio on the head to break his hold. Del Rio recovered as Orton was still suffering the effects of the hold and crashing through the table. He tossed Orton shoulder first into the ringpost, then Del Rio tried for Orton's DDT move on some steel steps in the ring. He couldn't get it, so he sent Orton head first into the steps. Del Rio then when to hit Orton in the head with a chair, but missed. Orton surprised him with an RKO on the steel steps for the pinfall win. Smackdown closed after the replay review and Orton having his hand raised in victory.



By.Rulez Live.SD.2012.11.06 HQ Pt1 door drmasti5050


By.Rulez Live.SD.2012.11.06 HQ Pt2 door drmasti5050


By.Rulez Live.SD.2012.11.06 HQ Pt3 door drmasti5050


By.Rulez Live.SD.2012.11.06 HQ Pt4 door drmasti5050


By.Rulez Live.SD.2012.11.06 HQ Pt5 door drmasti5050


By.Rulez Live.SD.2012.11.06 HQ Pt6 door drmasti5050
10-11-2012 om 10:58 geschreven door jefken
0 1 2 3 4 5 - Gemiddelde waardering: 0/5 - (0 Stemmen)

09-11-2012
An Update On The Condition Of Sting After The Attack By The Aces & Eights on IMPACT
An Update On The Condition Of Sting After The Attack By The Aces & Eights on IMPACT
On Thursday's IMPACT WRESTLING broadcast, "The Icon" Sting was brutally attacked during his tag team match with Kurt Angle against Aces & Eights members Devon and DOC! The Aces & Eights enforcer put Sting through a table, then smashed him multiple times with a hammer, only backing down when Chavo, Hernandez and Samoa Joe came to Sting's aid! After the assault, Sting was immediately attended to by medical personnel and taken to a local Orlando hospital.
Early Friday morning, TNA President Dixie Carter (
@TNADixie
) posted an update on Sting via Twitter: "Update on @Sting. He was kept overnight in the hospital for evaluation. Doctors are cautious on setting timetable for his return to the ring."
Dixie's Twitter update:
https://twitter.com/...899103915581440
Watch footage from the match and attack below - check back for more updates on Sting!
View the full article
09-11-2012 om 22:38 geschreven door jefken
0 1 2 3 4 5 - Gemiddelde waardering: 0/5 - (0 Stemmen)

Uitslagen tna impact wrestling 8 november

The Vice President is in the Aces & Eights clubhouse chewing Luke Gallows out for losing his mask, and saying he has one week to prove he still deserves to be in Aces & Eights. Devon has a plan, and he and Gallows are going to make it right tonight.
We go to the Impact Zone, as we're just days away from Turning Point. James Storm comes out to join JB and Todd at the broadcast booth for our opening match…
Bobby Roode vs AJ Styles
Roode tries to work AJ's arm early on and they go to the mat, then Roode gets AJ in a side headlock, AJ sends Roode to the ropes and tries a charging forearm, but Roode catches him with a back elbow. Roode whips AJ across the ring and AJ with a leapfrog and a beautiful dropkick that sends Roode scurrying out to the floor. AJ goes out after Roode and whips him into the ring steps, then rolls him back inside and hits a leaping kneedrop that gets 2. Roode with a boot to the breadbasket and some right hands in the corner, but AJ fires back with chops that echo throughout the building and nearly backdrops Roode into the lights. Roode backs off to the corner and catches AJ off guard with a chop to the throat. AJ tries a leaping forearm into the corner, but Roode moves out of the way and takes AJ out with a clothesline as we go to commercial.
We're back, and AJ whips Roode into the corner and charges in after him with a shoulderblock to the ribs. AJ tries to leapfrog Roode in the opposing corner, but Roode catches AJ and hotshots him on the top rope. Roode comes off the second rope with a Blockbuster and makes a cover, but only gets 2. Roode with a big elbowdrop for another 2 count, AJ tries firing back with some right hands but Roode whips AJ hard into the corner and makes a quick cover for 2. Roode with a snapmare that has a little extra snap in it, then locks AJ in a neck vice before taking him down to the mat with a rear chinlock. AJ slips out of Roode's grasp and knocks his lights out with a leaping enziguiri, then waits for Roode to pull himself to his feet so he can nail him with a leaping forearm. AJ is just pummeling Roode in the corner and then dumps him out to the ring apron. Roode drops AJ's throat over the top rope, but tries to go up top and gets nailed by AJ, who follows him up and hits a top rope Frankensteiner for 2. AJ sets up for the Styles Clash, but Roode stops that by ramming AJ into the corner and then flattening him with a spinebuster. Roode tries a charge, but AJ moves and sends Roode crashing face first into the turnbuckle. AJ goes for the Styles Clash again, Roode escapes and then dodges the Pelle kick and gives AJ a Perfectplex for a close 2 count. Roode goes out to ringside and gets a chair, and James Storm decides to take a stroll down to ringside to stop Roode from using it. The referee goes up to get Storm away from ringside as AJ takes Roode out with a dive, and AJ yells at Storm to get outta there while Storm tells him that he's just trying to help. AJ tries a springboard move from the apron, but the distraction by Storm gave Roode just enough time to recover and shake the rope, causing AJ to shish kebab himself. Roode quickly cradles AJ and gets the win.
Winner: Bobby Roode
Austin Aries bumps into Hulk Hogan backstage, and Hogan says he needs to stop walking around like he's the champion because he's not. He tells Aries to hand that belt back by the end of the night or he'll find someone else to face Jeff Hardy at Turning Point.
Kurt Angle is backstage giving Wes Brisco a lecture on how to be successful in the business, and Sting comes in and says that tonight, the three of them are going to take care of Aces & Eights.
Joseph Park is in the ring, and he says his experiences with Aces & Eights taught him two things: that the human body is not meant to go through a table, and that it felt good to pull that mask off of the member of Aces & Eights. His partners at Park, Park, Park & Park have begged him to get out of this wrestling thing, but it's about being a man and facing Aces & Eights, and the only man who can make that happen is Hulk Hogan. He's out here pleading with Hogan one last time to give him a match with Aces & Eights. Hogan's music hits, and he comes out to tell Park how proud he is of everything Park has done for them, especially when he pulled the mask off the member of Aces & Eights, but he was lucky. Park isn't a wrestler, he shouldn't be in the ring, but he can't have TNA held liable for what would happen if Park got hurt in the ring. Bully Ray comes out to join the party and say that he knows Hogan is going to tell Park no because he's been telling Bubba no for months. Bubba's sticking up for Park because he's got heart and guts, and he's a pretty tough son of a bitch who has a lot to prove against Aces & Eights. He just wants Hogan to listen to him for one second, because he believes in Park and the fans believe in Park, and these are Hogan's fans and Hulkamaniacs and he shouldn't say no when it feels so good to just say yes. The crowd starts a YES chant as Park begs Hogan again, and Hogan tells Park that he'll allow it, but just this one time.
Tara is backstage feeling up Jesse Godderz, who is asking her if she saw him hit all his super lucha moves last week, but ODB comes in and says he didn't hit her with any of that crap, so since EY still isn't around, she'll fight them both tonight.
AJ Styles is backstage complaining to the Mystery Cameraman about Storm getting involved in the match, but Storm comes in and says that they've been in TNA the same amount of time, but AJ is somehow the face of Impact Wrestling. This Sunday, he's going to ram his boot into the face of Impact Wrestling.
ODB vs Tara & Jesse Godderz
ODB rushes in and gets double teamed for a moment before having the tables turned on her, and she begins cleaning house on Tara and Jesse by herself. Jesse whips ODB to the corner, but she rolls out of the way of his charge and nails him with a forearm before giving Tara a drop toehold into his crotch. She comes in with a bronco buster on both Tara and Jesse, then spears Tara and rolls her up for 3.
Winner: Tara
Jesse sneaks up behind ODB and she catches him, but Tara nails ODB from behind and hits the Widow's Peak. Tara pours the contents of ODB's flask on her face as we go to commercial.
ODB is backstage on the phone yelling at EY and telling him that he has to be there this Sunday so they can take on Tara and Jesse at Turning Point.
We look back at last week's Gut Check, and then we go to the judges as they discuss whether Christian York deserves a contract. Taz thinks it's a no-brainer, but the questions are whether he can hang as a singles guy after spending most of his career in a tag team, and why he never got any further than he did after all his years in the business.
Kurt Angle & Sting vs Devon & Doc
Sting and Angle jump Doc & Devon on their way to the ring, and all four men start brawling at ringside. Sting rolls Doc inside and the bell rings to officially start the match. Sting dodges a charge and hits a DDT on Doc for 2, but Devon grabs Sting from the outside and allows Doc to take his head off with a lariat. Devon tags in and connects with a diving headbutt for 2, then he unloads on Sting with right hands in the corner. Devon tags out to Doc and they nail Sting with a double shoulderblock and then a series of elbowdrops from Doc gets 2 on Sting. Doc with a snap suplex on Sting for another 2, then he goes to a rear chinlock. Devon comes in and hits a big old legdrop on Sting, but mouths off to the crowd instead of going for a pin. Devon suckerpunches Angle and goes back to pummeling Sting with right hands, then Doc with some punches of his own before hitting a big splash for 2. Sting tries to fight back, but gets beaten back down by Doc, who then distracts the referee so Devon can choke Sting with his boot. Devon in with a flying back elbow for 2 on Sting, but then Doc comes in and he and Sting wipe each other out with a double clothesline. Sting makes the tag to Angle, and he comes in to clean house on both Doc and Devon. Angle with a second rope dropkick to Doc, release German suplexes to both men, and then he hits Devon with the Jacker Slam for 2. Sting with the Deathdrop and then the Deathlock on Doc, but Devon gets ahold of a baseball bat and nails both Angle and Sting and gets himself disqualified.
Winners: Sting & Kurt Angle by DQ
Bully Ray runs in and clotheslines Devon, then gets a table out from under the ring. He goes to grab Devon, but Devon heads for the hills and Bubba chases him to the back. In the meantime, Doc goes at it with Sting until a couple other members of Aces & Eights run in. One guy hits Sting with a hammer and Doc chokeslams him through the table as the other guy throws Angle out of the ring. Doc takes the hammer and absolutely destroys Sting with it, repeatedly hitting him in the ribs and smashing both hands before Samoa Joe, Hernandez, and Chavo Guerrero Jr finally run in to chase Aces & Eights off. Wow, this was super brutal and they're really selling what a beating Sting took. We see a bunch of replays as Sting is helped to the back and we go to commercial.
It's time to find out the fate of this month's Gut Check contestant, Christian York. JB introduces the judges and asks York if he gave his best effort, and he says that he and everybody here knows he put forth his absolute best effort. We start off with Taz, who says he thought York did a great job last week and he's been doing it a while, and he thinks York has that It Factor, so Taz says yes without a doubt. We go to Bruce Prichard, who says York has to asks himself why he never broke through after 16 years in the business and whether he really has IT. Prichard asked himself that question, and his answer is that he just hasn't had a chance, so the answer is yes, he is the newest member of the Impact Wrestling roster. York is ecstatic and he says this is exactly what he's worked 16 years for, and he tells the fans at home not to let anyone pull their dreams away from them, because if your go out there and do it, dreams can come true. I'm really happy to see this, York worked his ass off and 100% deserves this.
Austin Aries is wandering around backstage talking on his cell phone and walks past Bully Ray and Brooke Hogan arguing about something, and they see Aries coming and stop, then walk off in different directions as Aries casually continues his conversation. Hmmmm, what's this about?
We see a video package of Austin Aries saying he doesn't think Jeff Hardy will be able to pull out another lucky win against him this Sunday, Mike and Taz run down the card for this weekend's Turning Point event, and then Hogan comes into his office and is confronted by Joey Ryan, who says he knows Hogan is a big fan of his work and wants to congratulate him on winning the X Division Title. Hogan says he's not doing that, and then goes over to his desk where Matt Morgan is sitting in his chair, and tells Morgan that he's not going to be allowed in Ryan's corner this weekend. Morgan gets in his face and tells Hogan that he still doesn't know who he's dealing with. Morgan and Ryan leave, and Hogan turns around with a smirk on his face and says he does know.
Brutus Magnus, Christopher Daniels & Frankie Kazarian vs Samoa Joe, Chavo Guerrero Jr & Hernandez
Joe, Chavo and Hernandez rush the ring and start brawling with the heels, who all bail out to the floor. Chavo goes out and brings Daniels back in, and they pinball Daniels back and forth with right hands and Chavo goes for a cover and gets 2. Chavo fires Daniels backfirst into the corner and Daniels quickly scurries over and tags in Kazarian, who quickly gets hiptossed and then Hernandez tags in, slams Chavo onto Kazarian, and comes off the ropes with a splash for 2. Magnus tags in, Joe tags in as well, and Magnus slides out to the floor and runs for his life. He catches Joe coming back into the ring, and now the heels tag in and out and triple team Joe in the corner. Chavo and Hernandez come in to even the odds and Daniels is back in trouble as Joe catches him with a charging elbow in the corner and a leaping enziguiri. Joe with the snapmare/chop to the back/kick to the chest/kneedrop combo for 2, then tags in Chavo, who comes in with a slingshot senton on Daniels. Hernandez comes in and bearhugs Daniels before dumping him in an overhead release suplex. Daniels is in deep trouble as he catches a beating from Joe's team, but Chavo winds up in the wrong part of town and gets dragged out to the floor where he takes a 2-on-1 beating from Daniels and Kazarian. Chavo takes a beating for several minutes before catching Kazarian with a flying headscissors and making the hot tag to Hernandez, who comes over the top rope with a shoulderblock to Kazarian and then starts tearing through everyone with clotheslines and forearms. Hernandez pounces Daniels out of his boots and goes for the Border Toss on Kazarian, Daniels blocks that and they try to double suplex Hernandez, but he blocks and double suplexes both of them. Now it's Joe and Magnus, and Magnus dodges a senton, but walks right into a snap powerslam. Magnus tries another charge and gets planted with the STJoe. Daniels breaks up Joe's cover at 2 and tosses Joe out to the floor, and all heck breaks loose until Hernandez takes Daniels out with a dive to the floor. Chavo goes to the top rope to try and frog splash Magnus, but Kazarian takes him out and we're back to Joe and Magnus. Joe goes for the Muscle Buster, Daniels stops him and Joe gets Daniels in the choke, Kazarian breaks that up and they double goozle Joe and set him up for a top rope elbowdrop from Magnus that puts Joe down for 3.
Winners: Brutus Magnus, Christopher Daniels & Frankie Kazarian

Lots of stuff going on in that match that made it hard to do play by play on but good stuff and I like that Magnus finally got a decent win over someone.
Bobby Roode is backstage and is thrilled that he beat AJ Styles earlier tonight and got him and Storm at each other's throat, and it'll make it that much easier for him to win his World Title back.
Mike and Taz take us back to the brutal attack on Sting earlier tonight by Doc of Aces & Eights, then we go to the ring where Austin Aries comes out to the ring with the original TNA World Title belt. A ladder is set up in the middle of the ring as Aries says that Hardy has been calling himself the best wrestler on planet Earth, but the whole Best In The World thing is overplayed because he's the best professional wrestler in the universe, and three seconds at Bound For Glory did not change that. The fact that he has to wrestle Hardy in a ladder match means Hardy and everyone else knows that Hardy can't beat him again in a wrestling match. A lot of people say Hardy's career has been defined by the ladder, and he's arguably the greatest daredevil the business has ever seen, and he's climbed to the highest of highs and taken some of the greatest falls man has ever done. This Sunday at Turning Point, Aries is going to make sure this is the fall he doesn't get up from because he's walking into Turning Point and is going to beat Hardy at his own game, then he's going to take both belts and melt Hardy's down to make it into a belt buckle so he can wear Hardy's face by his crotch. To make all that happen, he has to hand the original belt back over right now since that's what Hogan told him to do, but he's not going to do it because if Hardy wants the belt, he can come down like a man and take it from him. Aries drops the belt and takes his jacket off, and Hardy comes down the ramp with his belt and goes at it with Aries. Aries tries for a brainbuster, but Hardy slips out the back and lays Aries out with a Twist of Fate, then picks up both belts and hangs them from the hook they'll be hanging from this Sunday. The belts are raised above the ring and Hardy climbs the ladder to wave at the crowd or whatever, but Aries comes back in and kicks the ladder out from under Hardy. Aries puts the boots to Hardy and then puts the ladder over him and climbs up to pull the belts back down in a visual he hopes to repeat this weekend at Turning Point.
Source: PwInsider.com
09-11-2012 om 22:34 geschreven door jefken
0 1 2 3 4 5 - Gemiddelde waardering: 0/5 - (0 Stemmen)

Uitslagen roh 3 november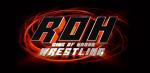 Hello everyone and welcome to this week's ROH on Sinclair recap. If you all are ready, then let's get on with the show!

Its a special "Road Rage" edition of the show this week, with a look at matches from last month's "Glory by Honor XI" iPPV from Mississugga, Ontraio, Canada.


We get the usual intro, then Kevin Kelly & Nigel McGuinness welcome us to the show, run down tonight's matches that we will see from "Glory by Honor XI", then go right into the 1st match.

The 1st match is supposed to bebetween Tadarius Thomas & Roderick Strong. However, Strong comes out in street clothes, not dressed to wrestle and wants a mic. Strong to Martini that this is one of the biggest shows of the year and he has to face "him?" He has beaten nobody. Strong says he has heard enough of Martini's crap and is officially quitting the House of Truth. Strong then says he is gonna drink beer and watch Truth's boy Michael Elgin lose tonight. Strong leaves as Martini chases after him. We think Thomas is gonna forfeit, but then Martini comes back with Rhino, who is not happy. Martini says that everything with Strong is fine and that as his hired mercenary, Rhino will face Thomas, although Rhino is reluctant about it. Martini says afterwards, they will get a couple of "Hoopla Hotties" and take our parts off. Martini says to "TD" that he will D.I.E. to the G.O.R.E. Rhino says he is not ready, but the bell sounds, leading to.......

From the Glory by Honor XI Internet PPV: "The Man Beast" Rhino w/Truth Martini vs. Tadarius Thomas

We move forward to the end of the match as Rhino hits a belly-to-belly suplex. Crowd chants for the Gore as Rhino gets set. Martini trips up Thomas as he was getting back up, but then Thomas catches Rhino with a kick on a 2nd Gore attempt.

Thomas then hooks Rhino in a La Magirstal for the upset victory.

Winner: Tadarius Thomas by pinfall (La Magistral)

After the match, Rhino grabs Martini, who flashes money in Rhino's face to try and keep himself in the good graces of Rhino. However, it does not work as Rhino gorilla presses Martini over the ropes and to the outside where Martini lands hard back first on the barricade. We see that the sharp edge of the barricade ripped Martini's pants and caused a giant cut on his thigh. Referees carry Martini to the back as we go to commercial.

Commercial

Back from commercial, we go to a video highlighting the Kevin Steen-Jay Lethal incident from "Killer Instinct" in Rahway, New Jersey last month when Steen spit in Jay Lethal's mother's face and Lethal went nuts. We then see after the show when Lethal attacked Jim Cornette and threw him across a table, injuring Cornette's back in the process and forcing him to step down as ROH's authority figure.

We go to a phone call from earlier in the week with Jim Cornette, who says that Lethal's parents got a little excited and threw a drink at Steen. Steen then spat on Lethal's mother, but Jay went a bit too far attacking Steen and some of the Ring of Honor officials. Cornette says that he re-aggravated a back injury due to Lethal's attack and he will not be able to travel. Cornette mentions that Lethal's parents have talked about suing Steen. Steen then complained to Ring of Honor Management and got what he wanted because Ring of Honor wanted to avoid a lawsuit. Cornette says that since he is not able to travel, he will have to appoint a troubleshooting matchmaker, which he hopes to announce next week.

Commercial

"Inside Ring of Honor"


The 1st topic is Matt Hardy, as ROH recently did an interview with Hardy to get his thoughts on the ROH Roster. This week we will see Part 1. Hardy talks about The Briscoes, Davey Richards & Jay Lethal and while he puts them over, he also puts over himself in the process. Hardy finally says that while ROH is a great company, they need someone who is a mainstream character that can take ROH to the next level and implies that its himself.


The final topic is what happened at the main event of Glory by Honor XI, when Kevin Steen defended the ROH World Title against Michael Elgin.

We see a video package of the match, the post-match attack by Roderick Strong on Michael Elgin and Kevin Steen receiving a box after his win that was revealed to have an El Generico mask inside.

Finally, we hear that new matches for Final Battle 2012 will be announced next week as we go to commercial.

Commercial

Back from commercial, we go to video highlighting last week's Survival of the Fittest 6-way finals that saw Jay Lethal come out on top, last eliminating Davey Richards before we go to their match from Glory by Honor XI.

Before we get to the match, Lethal has a mic and says that Joe Koff told him not to bring up what happened last week again, but its live, so he doesn't care. Lethal says that Kevin Steen can kiss his ass. Lethal says that through all the confusion, he put Jim Cornette in the hospital as the crowd chants "Cornette sucks" & "Thank you Lethal". Lethal says that ROH has putting the blame on him, but ROH told him he was too nice, that he needed to be mean, that he needed to have a "Killer Instinct". Lethal says that ROH can also kiss his ass. Lethal says he has respect for Davey Richards, but considering all the anger he has inside, Davey will be the wrong person at the wrong time.

From the "Glory by Honor XI" iPPV in Round Three: Jay Lethal vs. "American Wolf" Davey Richards

Davey gets a mixed reaction and both men adhere to the Code of Honor as the bell sounds. They jockey for position as Lethal sends Davey into the corner before breaking, but not before a shove. Richards shoves back, but Lethal with a slap and Davey is in shock. Lethal with a waistlock, but Davey with a snapmare. Lethal then hooks in a hammerlock, but Davey with a side headlock. Davey with a shoulder tackle, slides under Lethal's legs and rolls up Lethal for a nearfall. Davey switches to a surfboard, then gains a nearfall. Lethal then locks in his own seated surfboard before switching to a waistlock. Davey counters it and hooks in a Trailer Hitch, but Lethal gets to the ropes. Both go for a knucklelock, but Lethal with a slap. Davey is angry and shoves Lethal multiple times. Davey blocks a right hand hits a gut shot. Lethal then comes back with the hiptoss/cartwheel/front dropkick combo for a 1 count. Lethal stomps away, but Davey fights back. Lethal with a corner whip, followed by a flying shoulder to the gut for a nearfall. Davey with a single leg, then uses his leg to hook in a top wristlock, followed by bridging backwards with a submission. Lethal fights back, but Davey with a hard kick to the chest. Davey with a knee drop, but Lethal comes back with an enziguri. Lethal with a chop, but Davey with a forearm. Lethal then with a hard chop for a nearfall. Lethal hooks in a headscissors as we go to commercial.

Commercial

Back from commercial as Lethal tries to back drop Richards over the ropes, but Richards with a headbutt, but then Lethal nails him with a dropkick that sends Richards to the outside. Lethal gets a head of steam and connects with a tope dive on Richards. Both are on the apron as Lethal tries for something on the apron, but Davey blocks it. Davey with a kick, then tries for the apron kick again, but Lethal ducks under it and then hits an Ace Crusher on the apron as both go to the outside. Referee begins his count as both get back in at the count of 10.

They meet in the center in a staredown as they get to their feet. Both exchange strikes back and forth until Lethal gains the advantage. Richards with an Alarm Clock, but Lethal with a superkick, followed by the Lethal Combination and finally locks in the Koji Clutch, but Richards is able to get his feet on the ropes. Lethal tries for a Dragon Suplex, but Richards counters with a German suplex. Richards with a superkick, then another German for a nearfall. Richards with a running forearm in the corner, then both try for Germans. Lethal with a reverse sit-out facebuster for a close nearfall. Lethal motions that he is heading up top, but Richards stops him, Davey heads up with Lethal, but Lethal with right hands. However, Davey comes back with a series of headbutts. Both men go to the top as Davey hits a superplex, then hangs on, but Lethal with an inside cradle for a nearfall. Davey with an Ace Crusher, followed by a roundhouse kick and a brainbuster, but Lethal kicks out. Davey heads up top and hits the double stomp, but again Lethal kicks out. Davey goes right into the Anklelock, but Lethal kicks him off. Richards with a running kick, but Lethal kicks out at 1. Lethal with a pair of superkicks to Richards for a close nearfall. Crowd chants "This is awesome" as Lethal heads up top, but Davey goes up with him on opposite sides. They exchange strikes on top, but then Lethal tries for a Sunset flip powerbomb, but Davey blocks it. Lethal then hits a running kick to Davey that knocks him off the ropes and onto the table, which bends but does not break as Davey just bounced off of it. Referee begins his count as Davey is still down on the outside. Richards is starting to stir and is somehow able to make it back in before the count of 20. As he gets back in, Lethal heads up top, hits Hail to the King, but Richards kicks out. Lethal then with a Full Nelson Suplex, but Richards kicks out again.

Lethal calls for the Lethal Injection, but Davey swats it away and locks in the Anklelock. Lethal tries to get to the ropes, but Davey pulls him back. Lethal then counters into a leg-lifting surfboard, but Davey counters with a Cloverleaf. Lethal sends Davey off into the corner, hits a Superkick, followed by the Lethal Injection, but again Richards kicks out.

Lethal then goes right into the Koji Clutch onto an unconscious Richards as the ref checks the arm 3 times and Davey does not answer, giving Lethal the win.

Winner: Jay Lethal by submission (Koji Clutch)

Crowd chants "That was awesome" as the referee checks on a passed out Richards in the ring while Lethal celebrates his win as we go to credits.

09-11-2012 om 22:06 geschreven door jefken
0 1 2 3 4 5 - Gemiddelde waardering: 0/5 - (0 Stemmen)

Uitslagen wwe house show brussels 7 november


WWE House Show Results 11.07.12 - Brussels, Belgium
Posted by Jeremy Thomas on 11.07.2012

See what went down...

Credit: Niels de Ruijter & PWTorch

The Vorst Nationaal wasn't sold out for the first time in years. I was seated front row and had some good contact with the stars and as always Charles Robinson.

Fifteen minutes before the show started, a promo with the Prime Time Players about Rey and Cara aired.

(1) Rey Mysterio & Sin Cara defeated the Prime Time Players by pinfall. Rey and Sin Cara did the signature pose of the Prime Time Players. The match was a basic tag match where Sin Cara was targeted. Rey won the match with the 619 and a splash from the top rope.

(2) R-Truth defeated El Local by pinfall. Truth played with the crowd and lost a piercing during the match. El Local did some nice moves, but Truth won with his finisher.

El Local left quickly and Truth was halfway up the ramp when The Miz attacked Truth and then cut a promo on how he will regain the Intercontinental Title later tonight. He also did his signature "Awesome!" line.

Then, Tony Chimel asked us to tweet if Ricardo Rodriguez should be allowed at ringside.

(3) Jack Swagger defeated Ted DiBiase by submission. DiBiase came out first to a small reaction. The crowd popped for his Gangnam Style dance in the ring, though. Jack Swagger came out to some loud boos. The match was quite long and went back and forth with both wrestlers putting a lot of effort into the match. The end came with DiBiase jumping from top rope and sold landing badly on his ankle. Jack Swagger applied his Anklelock and DiBiase tapped out.

(4) Kaitlyn defeated Natalya by pinfall. This was quite a good Divas match with both Divas doing some nice moves. I can't remember the end of the match, though.

(5) Randy Orton defeated Alberto Del Rio (w/Ricardo Rodriguez) by pinfall. First out was Ricardo to announce Alberto, who came out to some boos mixed with some cheers. Then, the music of Orton hit and the roof blew of the building. Orton came out with a cocky attitude and mocked the signs made for him. The match was really good and Ricardo was allowed at ringside, which made for some good interferences from him. Alberto tried to do the RKO, but Orton got in the zone and started his chain of moves. Then, Ricardo tried to interfere, but Orton countered and then went for the RKO. Orton walked away after winning, then returned and went around the ring for some hands and he signed some programs.

[15-minute intermission]

(6) Wade Barrett defeated Justin Gabriel by pinfall. Justin Gabriel came out to a small pop, but Barrett came out to some boos and cut a promo in English and French. The match was not super and the crowd was not into the match. Barrett won with his elbow finisher, which looks less impressive live.

(7) IC champion Kofi Kingston defeated The Miz by pinfall to retain the IC Title. The Miz came out to a lot of boos, but there were enough cheers for him. Kofi came out to a massive pop. The Miz played a lovely heel with a lot of posing and mocking the audience. Kofi won with his Trouble in Paradise.

(8) Sheamus defeated World Hvt. champion Big Show by DQ; Show retained the World Title. Show came out first and looking really cranky, but it was cool to see Show as the World Heavyweight Champion. Sheamus came out to a big pop and ran to the ring to get the match started. Both men hit their signature moves, which looked and sounded really good. The finish came when Sheamus tried to hit Show with the Brouge Kick, but Show pulled Charles in front of him, so he called for the bell.

After the match Show, tried to hit Sheamus with the W.M.D., but Sheamus countered with his Brogue Kick. Sheamus went around the ring to sign some signs and went to the back. Show was still in the ring and when Sheamus his music stopped he got up rather quickly and looked where Sheamus was. He then picked up his WHC and got out of the ring. Then, the really funny part came. Show walked away with his head held high and chest forward. This looked really funny on him. This concluded the show.

The sound in the arena was bad and for the promos, you really had to focus hard to hear the audio. The crowd was okay, but I think Smackdown missed some star power in Ziggler and Bryan. Overall, the show wasn't bad and the wrestlers looked to enjoy themself.

Crowd reactions

Top Faces:

- Randy Orton
- Sheamus
- Rey Mysterio
- Kofi Kingston

Top Heels:

- Alberto Del Rio
- The Miz
- Big Show
Read more at http://www.411mania.com/wrestling/news/261984#kyUQd3jaLy0Gz9T4.99
08-11-2012 om 13:49 geschreven door jefken
0 1 2 3 4 5 - Gemiddelde waardering: 0/5 - (0 Stemmen)

The Rock Confirmed for Another Big 2013 Film

The Rock Confirmed for Another Big 2013 Film
Posted by Steve Carrier on 11/07/2012 at 07:07 PM
According to a report by Deadline, "The Rock" Dwayne Johnson is penciled in for the lead role in the "Hercules" film.
Production on the film is scheduled to begin in early 2013, which will be the time when Rock is involved in WWE television leading up to WrestleMania 29.
Paramount Pictures's "Hercules" will be directed by Brett Ratner, who is also worked on the Rush Hour series, X-Men, and Prison Break TV show.
08-11-2012 om 13:38 geschreven door jefken
0 1 2 3 4 5 - Gemiddelde waardering: 0/5 - (0 Stemmen)

07-11-2012
Backstage News on Damien Sandow

We noted before that Vince McMahon was high on the team of Cody Rhodes and Damien Sandow. Vince is especially a fan of Sandow's work and it's said he is open to pushing Sandow even if it means breaking him away from Rhodes.

07-11-2012 om 14:30 geschreven door jefken
0 1 2 3 4 5 - Gemiddelde waardering: 1/5 - (1 Stemmen)

Kidd News,

- Tyson Kidd reportedly received big reactions from fans in Birmingham, England on Monday and Tuesday. Kidd defeated Michael McGillicutty in the dark match on Monday and wrestled a match for Saturday Morning Slam on Tuesday. He reacted via Twitter last night:
"I am humbled by the fans here in Birmingham. Felt like I could do no wrong again here tonight. Loved every second I was out there"
07-11-2012 om 14:29 geschreven door jefken
0 1 2 3 4 5 - Gemiddelde waardering: 0/5 - (0 Stemmen)

Carlito Return News

According to the latest issue of Power Slam, Carlito has an open offer to return to WWE, whenever he desires. The magazine, however, notes that the former WWE Superstar is enjoying the freedom of working independent groups.
The second generation grappler was released from his contract with WWE in May 2010 due to a violation of the company's drug testing program and subsequent refusal to attend a rehabilitation facility for a reported addiction to painkillers.

07-11-2012 om 14:27 geschreven door jefken
0 1 2 3 4 5 - Gemiddelde waardering: 0/5 - (0 Stemmen)

Survivor Series Changes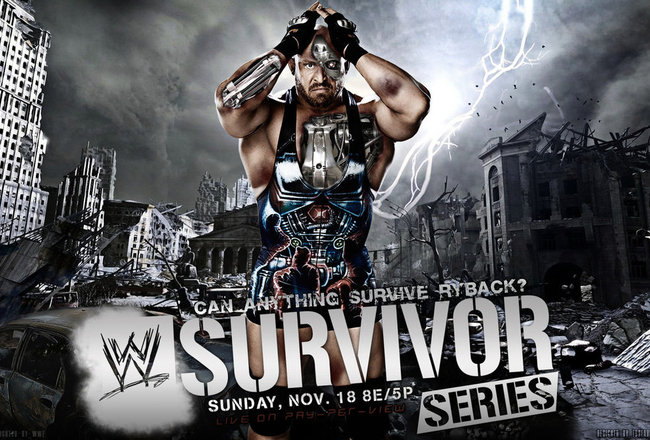 We noted last week that before going with Team Punk vs. Team Foley as the Survivor Series main event, WWE officials were considering Ryback vs. John Cena vs. CM Punk for the WWE Title as the main event.
As seen on last night's RAW, WWE made some major changes and booked Team Ziggler vs. Team Foley at Survivor Series as well as the Triple Threat for the WWE Title with Ryback, Cena and Punk.
WWE reportedly changed the matches because they weren't happy with the way the Team Punk vs. Team Foley announcement came off last week and weren't happy with the buzz it was generating.
07-11-2012 om 14:26 geschreven door jefken
0 1 2 3 4 5 - Gemiddelde waardering: 0/5 - (0 Stemmen)

Reason Why Drew McIntyre Was Not on Raw Tonight


Reason Why Drew McIntyre Was Not on Raw Tonight
Posted by Steve Carrier on 11/05/2012 at 11:50 PM

Drew McIntyre posted the following on his Twitter explaining why he wasn't at Raw tonight.

For those who know me, they are aware I'm not the most emotional person in the world but this is something that as private as it is I want to share with the world because I am so lucky and proud. My mother is currently very ill and if you have the time please send a prayer her way, she has battled through ataxia since her early 20s being told she would never have children to raising my brother and I to the men we are today. She has overcame so many obstacles thrown her way over her life not selling the pain for one moment putting everyone else first including battling through chemo and radiotherapy.

Sitting with her now I can still see fight in her eyes, she is Angela Galloway, my mother and my hero. I wrote this to her when she got sick, again please keep her in your thoughts and prayers.

My Hero

Me hero isn't a singer, nor on tv.

My hero dosent play sports or rally to make the world a better place.

My hero is a warrior, as strong as Atlas and as brave as a soldier in the trenches.

My hero has looked at adversity their entire life and overcame with no doubt in their mind,
NEVER taking heed of others opinions, powering through when others would have simply given up.

My hero inspires me when I think I can't handle what life throws at me.

My hero is my mum and no matter where I travel or who I meet there isn't a person on earth like her
07-11-2012 om 14:24 geschreven door jefken
0 1 2 3 4 5 - Gemiddelde waardering: 0/5 - (0 Stemmen)

TNA Wrestler Eric Young May Be Departing TNA Soon


TNA Wrestler Eric Young posted the following message on his official twitter account alluding that he may be departing the company soon. He wrote:



"TNA Live shows in MI and Windsor Canada. Ill be there could be my last live shows with TNA come and get crazy with me!"
07-11-2012 om 14:21 geschreven door jefken
0 1 2 3 4 5 - Gemiddelde waardering: 0/5 - (0 Stemmen)

Jesse Sorensen Returning To Action
Jesse Sorensen Returning To Action
TNA Wrestler Jesse Sorensen has apparently been cleared to wrestle. He is currently advertised to face Sonjay Dutt at an independent show in Shinnston, West Virginia on Saturday, November 10th.

Sorensen who has been out of action since suffering a major neck injury at TNA's Against All Odds pay-per-view back in February. No word yet on when Sorensen will be back on TNA TV.
07-11-2012 om 14:19 geschreven door jefken
0 1 2 3 4 5 - Gemiddelde waardering: 0/5 - (0 Stemmen)

Uitslagen raw 5 november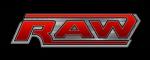 Monday Night RAW
Birmingham, England
November 5th 2012
Commentators: Jerry Lawler & Michael Cole
Reported by: David Stephens of WrestleView.com

A video airs showing Paul Heyman and The Miz from earlier today. Heyman informs Miz that Punk is employing the Art of War. The whole Survivor Series team needs to get on the same page. Miz retorts that he doesn't need Heyman or Punk. He is quitting their Survivor Series team

Rey Mysterio, Sin Cara & R-Truth v. Antonio Cesaro, Darren Young & Titus O'Neil

Cesaro starts the match off against Sin Cara. Cesaro is met with a tilt-a-whirl headscissors that sends him crashing to the mat. Truth gets the tag but walks into a slew of European Uppercuts. Young gets the tag and Mr. No Days Off is knocked to the mat by R-Truth. Rey gets the tag and goes for the cover. Young kicks out. Mysterio is whipped hard into the post. Titus comes in off a tag but gets his legs kicked out by Mysterio. Cara gets the tag but quickly tags in Truth and holds Titus' arms back as Truth kicks Titus in the gut.

****Commercial****

Sin Cara is in the ring with Darren Young and comes off the ropes with an arm drag. Rey gets the tag and attempts a 619 on Young but Cesaro runs into the ring and hits a hard back breaker on Rey. Titus gets the tag and lifts Rey high over his head. He drops him onto a back breaker. Cesaro is back in and continues to wear down Mysterio. Rey reverses a side drop with a spinning DDT. Truth runs into the ring and clotheslines Cesaro. He proceeds to knock Young off the apron and then causes Titus to fly outside the ring. Young is back into the ring to break up the momentum.

Sin Cara is alone in the ring with Cesaro. He spins around his head and sends him into the 619 position. Rey runs into the ring and hits his finisher. Truth follows with a finisher of his own and this match is over.

Winners: Rey Mysterio, Sin Cara & R-Truth

****Commercial****

Vickie Guerrero is introduced and she walks down to the ring. She is talking but there is no way that anyone in the arena has any idea what she is saying over the loud boos. She shows a video to review the John Cena/AJ situation.

Cena's music hits and he comes down to the ring. Cena points out that when Vickie was in charge of Smackdown she used her power to give first Edge, and then Dolph, the World Heavyweight Title.

Vickie plays another video which shows AJ wearing a robe leaving and then entering a different hotel room. Cena says that it doesn't prove anything. Vickie shows video from a different camera which shows John Cena putting a Do Not Disturb sign on his hotel room door while wearing but a towel.

Vickie calls out AJ Lee. The former GM appears on the Titantron. She tells Vickie that Vickie shouldn't want her out there because if she goes down to the ring she will beat Vickie up. Dolph appears in the shot and implies that he might make a move on AJ. Cena is furious and heads to the back as Vickie cackles on the mic.

****Commercial****

Paul Heyman is in the back with Wade Barrett and is trying to convince him to join his team. Wade agrees on the condition that Heyman put in writing that he owes Wade one.

Daniel Bryan v. Cody Rhodes

Bryan and Rhodes start the match off. They exchange control of the match until Bryan takes over with a series of kicks and then tosses Cody out of the ring. Cody lands near Kane. Sandow runs up from behind to attack Kane. Bryan hits a baseball slide on Cody Rhodes. He follows with a suicide dive on Sandow. Rhodes hits a disaster kick off the apron and then rolls Bryan into the ring. Rhodes with Cross Rhodes and this match is over.

Winner via Skullduggery: Cody Rhodes

After the match Rhodes gets on the mic and volunteers Sandow to have a one on one match with Kane.

****Commercial****

Kane v. Damien Sandow

Kane and Sandow exchange blows back and forth. Sandow is whipped towards the corner and leaps out towards Kane only to be dropped with an elbow. Kane continues the onslaught. Rhodes tries to interrupt and Bryan runs after him. The referee kicks both of them to the back.

Kane climbs to the top turnbuckle and leaps for an arm lariat. Kane connects with a chokeslam and this match is quickly over.

Winner of this match: K-aaaaaaaa-nnnn-eeeeee

****Commercial****

Michael Cole brings Brad Maddox down to the ring. He plays the clip of Brad attacking Ryback at Hell in a Cell while reffing the match. Maddox denies that he was put up to it by Heyman. Maddox claims that it was his own plan. All his life all that he has ever wanted to do was be a WWE Superstar. For years everyone shut the doors as he tried to make it in the business. He tells the story of how he had a try out for $2,000. He had to go through the developmental system but could never seem to make it. When he realized that he would never make it to the main roster of the WWE is dream would never die. He wasn't going to let anyone get in his way. He made a vow to himself to do whatever it takes to get to the WWE. That's why he became a referee. He just needed one chance to make an impact. Maddox says Punk had no idea what was going to happen. It was all about Maddox trying to make impact and take his opportunity to get noticed. Maddox wants a WWE contract and he wants a match against Ryback.

Vince McMahon's music hits and he comes out and says that he doesn't believe Maddox. He thinks that Heyman was involved and he is going to get to the bottom of it. As for the contract, Vince says that he will give Maddox a 1 million dollar contract if he can beat Ryback next week on RAW.

Vince goes and grabs Vickie. He asks why he would allow CM Punk to hide behind a team at Survivor Series. Vince asks Vickie who Punk is going to face for the Title at Survivor Series. Vickie says Dolph Ziggler. Vince says no, it will be against Ryback. And, it will be a triple threat match with John Cena!

****Commercial****

Sheamus v. The Miz

The Big Show joined in on commentary for this match. They square off and Sheamus takes him down to the mat with a side headlock. Miz tries to shy away but Sheamus inflicts an onslaught. Miz attempts to fight back but gets placed on the apron. Sheamus lands a ton of clubbing blows and Miz falls to the outside. Sheamus follows after but gets shoved into the announce table as well as the steel post. Miz rolls him back into the ring and applies a headlock.

****Commercial****

Back from the break The Miz is in control. He knees the back of Sheamus' head and goes for the cover. Sheamus kicks out. Miz shoves his jaw down on the ring apron. Miz applies a rear headlock. Sheamus attempts to get to his feet but The Miz fights him back down.

Sheamus is set up in the corner and Miz charges from across the ring. Sheamus responds by running right at him and then hitting him with a knee lift. Miz attempts to fight back but is ultimately slammed to the mat. Miz kicks out.

Sheamus looks for the White Noise but Miz scurries off and hits his snap DDT. Sheamus kicks out at the last instant. Miz attempts a kick, but Sheamus dodges. Miz dodges a kick from Sheamus and tries for his finisher. Sheamus kicks him off and then lifts him up for White Noise. Sheamus is looking for the Brogue Kick. Sheamus connects and the crowd yells the count along with the referee. This match is over.

Winner via Brogue Kick

Vickie comes out of Vince's office and tells a waiting Dolph Ziggler that he is the new captain of the team, replacing Punk. The WWE Champion walks up and complains to Vickie about his match at SS. Vickie says it wasn't really her decision, but she did okay a match for tonight. It will be Punk & Ziggler v. Ryback & John Cena!

****Commercial****

Sheamus is in the back with William Regal. Sheamus agrees to get a pint with him later.

Eve Torres & Aksana v. Layla & Kaitlyn

Layla attempts some sort of springboard move against Aksana, but it doesn't really work out. This match received more time than a typical Divas match. That being said, I can understand by they don't usually give the Divas that much time. (It seemed as though nothing really happened). Kaitlyn hit an inverted DDT for the win on Eve.

Winners: Layla & Kaitlyn

Alberto Del rio is in the back with Ricardo Rodriguez. Rosa Mendes bumps into Del Rio and they share a moment.

****Commercial****

Alberto Del Rio v. Kofi Kingston

They lock up and Kofi takes control at the offset. Del Rio starts to fight back and applies a front headlock. He releases Kofi and kicks him in the gut. Kofi applies a ten punch in the corner and tries for a cover. Del Rio kicks out. They brawl to the outside of the ring. Rio tosses Kofi into the barricade and then back into the ring. Rio hits a backbreaker and then stomps across the back of Kofi. Cover, but Kofi kicks out.

After enduring a lengthy onslaught Kofi tosses Rio shoulder first into the steel post. He starts to fight back with a couple of drop kicks and a Boom Drop. The crowd is very quiet. Kofi calls for Trouble in Paradise. Del Rio counters it but misses the arm breaker. Kofi hits the SOS, but Del Rio kicks out. Kofi leaps from up high but Del Rio moves out of the way.

Randy Orton's music hits, but he doesn't appear. Kofi Kingston rolls up Rio and this match is over.

Winner via Orton being a distracting jerk: Kofi Kingston

Orton hits an RKO on Alberto Del Rio from behind and out of nowhere.

****Commercial****

Santino & Zack Ryder v. Primo & Epico

Santino tries some trickery on Primo until Ryder gets the tag. Primo knocks him down and into the corner before tagging in Epico. He immediately tags back in Primo who comes flipping into the ring. Cover, but Ryder kicks out. They continue the back and forth quick tags in attempts to pin Ryder. Ryder flips over Primo and hits a neckbreaker. Santino and Epico get the tags. Santino splits and then drops a headbutt. Primo makes the save, but Ryder knocks him out. Santino reaches into his tights for the Cobra. He hits Primo and this match is over.

Winners: Santino & Zack Ryder

****Commercial****

Brodus Clay v. Wade Barrett

After a lengthy dance with stellar pyro, Brodus starts the match against Wade. He hits Wade, but is met with a side slam. Cover, but Clay kicks out. Wade hits a Black Hole Slam as well as driving his head into the apron. The attack from Wade continues until he hits Clay square in the jaw with his elbow, this match is over.

Winner: Wade Barrett

****Commercial****

Heath Slater v. Uso

Slater and Uso start the match. Uso slams Slater down to the mat and then whips him into the ropes. Slater kicks him hard in the side. Slater taunts the crowd and then returns to the attack with a side headlock. Slater attempts a cover, but Uso kicks out. Slater kicks Uso square in the jaw. He takes him down to the mat with a side headlock. Uso gets to his feet and hits a superkick. Slater responds by shrugging off his attack by hitting a Jumping STO. This match is over.

Winner via Jumping STO: Heath Slater

****Commercial****

CM Punk comes down to the ring with Paul Heyman. He puts over his 351 day reign. He announces his displeasure at the changes to his Survivor Series situation. Instead of leading a team, he has to face Ryback and Cena for his Title.

****Commercial****

CM Punk & Dolph Ziggler v. John Cena & Ryback

John Cena and Punk start the match. Cena locks on a side headlock and takes control. Ziggler gets the tag but runs right into a hip toss from Cena. Ziggler uses his speed to get in control and drop a series of elbows. Ziggler hits a clothesline before tagging in Punk. Punk hits a high running knee, which Cole refers to as 'Vintage Punk'. The Champion locks on a front headlock and isolates Cena in the middle of the ring. Cena somehow gets to his feet and hits an AA out of nowhere. Ziggler comes in off of a tag and at first is swatted away by Cena, but responds by hitting the Zig Zag. Cena kicks out of a cover and Punk gets the tag.

Punk applies a leg scissors to the head of Cena, but is lifted up into the air and flattened with an Electric Chair.

Ryback gets the hot tag from Cena and plows Punk into the mat. Ziggler is whipped hard inot the corner and then tossed onto Punk. Ryback tosses him out of the ring. Ryback powers up and looks for the arm lariat. It connects and Ryback lifts Punk up into the air for Shell Shock. This match is over.

Winners: John Cena & Ryback

After the match Cena gets into the ring and stares down Ryback. Cena watches as Ryback leads the crowd in a Feed Me More chant.

By.Rulez MNE.2012.11.05.720p.hdtv (1)-001 door solution26


By.Rulez MNE.2012.11.05.720p.hdtv (1)-002 door solution26


By.Rulez MNE.2012.11.05.720p.hdtv (1)-003 door solution26


By.Rulez MNE.2012.11.05.720p.hdtv (1)-004 door solution26


By.Rulez MNE.2012.11.05.720p.hdtv (1)-005 door solution26
07-11-2012 om 14:18 geschreven door jefken
0 1 2 3 4 5 - Gemiddelde waardering: 0/5 - (0 Stemmen)

05-11-2012
TNA Knockout Sent To Developmental


TNA Knockout referee Taryn Terrell recently took part in refereeing a Femme Fatale match at Ohio Valley Wrestling's Saturday Night Special. A fan that was in attendance noted on twitter that she stated she would be in OVW for a little while.
05-11-2012 om 13:08 geschreven door jefken
0 1 2 3 4 5 - Gemiddelde waardering: 1/5 - (1 Stemmen)

Over mijzelf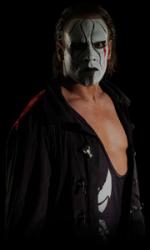 Ik ben
Boon Kenneth
, en gebruik soms ook wel de schuilnaam
Sting
.
Ik ben een man en woon in
Dworp
(Belgie) en mijn beroep is .
Ik ben geboren op 05/06/1989 en ben nu dus
30 jaar
jong.
Mijn hobby's zijn: Worstelen en films.
Gastenboek
Druk op onderstaande knop om een berichtje achter te laten in mijn gastenboek
E-mail mij
Druk op onderstaande knop om mij te e-mailen.