08-07-2012
Update on Kharma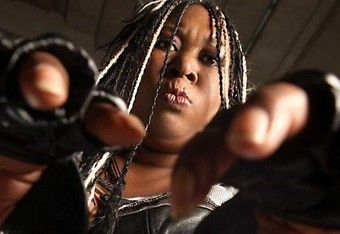 - Kharma continues to tease her WWE return on Twitter, telling fans that she will be returning soon. A Kharma fan page posted that she had confirmed to them she will be returning on the 1,000th RAW episode later this month. Kharma shot that rumor down and says she never spoke to the fan page.
08-07-2012 om 17:37 geschreven door jefken
0 1 2 3 4 5 - Gemiddelde waardering: 2/5 - (3 Stemmen)

Pac Joining WWE ??

- Dragon Gate star Pac worked a DG event in Japan this weekend and bowed to all corners like he was bidding his farewell to the promotion and the fans. Speculation now is that he may be headed to WWE or TNA. Pac wrestled a WWE tryout match before WWE's tapings in London, England earlier this year.
08-07-2012 om 17:35 geschreven door jefken
0 1 2 3 4 5 - Gemiddelde waardering: 0/5 - (0 Stemmen)

Press Release: David Otunga Joins the hive

Press Release: David Otunga Joins
Posted by Steve Carrier on 07/08/2012 at 01:05 AM
WWE has released a press release on David Otunga's new film role in the movie, "The Hive" which stars Halle Berry and Abigail Breslin.
STAMFORD, Conn. – As first reported by Deadline, WWE Studios and Troika Pictures announced they will co-produce and co-finance the upcoming thriller, "The Hive," starring Halle Berry and Abigail Breslin. WWE Superstar David Otunga has also announced he'll join the cast. Principal photography is scheduled to commence July 6 in and around Los Angeles.
"Finally! Excited to start on my first movie role alongside Halle Berry in "The Hive" Thank you @TroikaPictures / Sony @WWEStudios," @DavidOtunga Tweeted Thursday.
The thriller, to be directed by Brad Anderson ("The Machinist," "Transsiberian"), was written by Rich D'Ovidio ("Exit Wounds," "Thir13en Ghosts") and based on a story by Rich D'Ovidio, Nicole D'Ovidio and Jon Bokencamp.
In the film, Emergency Call Center Operator Jordan (Berry) takes a call from a teenage girl, Casey (Breslin), who has been abducted and carried away in the trunk of a car. The kidnapping plays out in real time as Jordan and Casey work together to track down the killer in this high stakes thriller. Otunga plays Officer Devans, a Los Angeles cop who works hand-in-hand with Jordan to find the kidnapper.
"The Hive" is being produced by Troika's Michael Helfant, Robert Stein and Bradley Gallo, WWE Studios' Michael Luisi and Jeff Graup. William Gallo, Philip M. Cohen and Chip Rosenbloom are executive producers.
"'The Hive' is an ideal addition to WWE Studios' slate of films given its strong award-winning cast and exciting story," said WWE Studios president Michael Luisi. "We are looking forward to working with Brad Anderson and Troika Pictures on this picture."
"We are very excited to partner with WWE Studios on this production," added Stein and Helfant. "WWE has a passionate fan base and incredible marketing muscle. We look forward to working with Michael and his entire team."
WWE will utilize its extensive global reach through its television, digital media and print assets to market the release of the film. Sierra Affinity is handling foreign pre-sales. Sony Pictures Worldwide Acquisitions (SPWA) has U.S. rights.
Bradley Buchanan, Vice President of Business and Legal Affairs, negotiated on behalf of WWE Studios.
08-07-2012 om 17:31 geschreven door jefken
0 1 2 3 4 5 - Gemiddelde waardering: 0/5 - (0 Stemmen)

Commentary Change For Destination X
Commentary Change For Destination X
Jeremy Borash noted on the Impact Post show that he will be taking the place of Taz on commentary for the Destination X PPV as he is off for the night for a family commitment.
08-07-2012 om 16:32 geschreven door jefken
0 1 2 3 4 5 - Gemiddelde waardering: 0/5 - (0 Stemmen)

Kenny King Makes comment about ROH/TNA
Kenny King Makes comment about ROH/TNA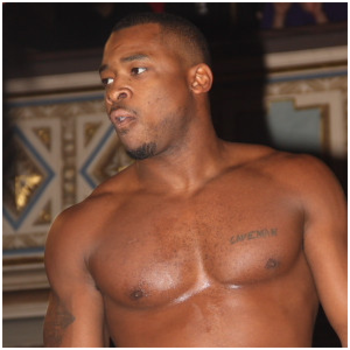 Kenny King posted a Tweet 1 hour ago about what really went on with ROH, his contract, etc.
"My people's,
First and foremost to all of my friends, Family and everyone riding with me on this one thank you. The love and support has been unreal. It doesn't matter if your'e a new Kenny King fan or you've been with your boy since tough enough. My passion for this sport reflects yours, and I will continue to bust my ass to give back the love you have shown me.
Second I would like to thank
@ringofhonor
for the opportunity To master my craft against some of the best wrestlers in the world. The last 4 years have been invaluable to my career. I have nothing but love and respect for the company that allowed me to find myself and grow as a wrestler.
Next, since the content of my character has been called into question, just ask about me. My integrity and HONOR has always been above reproach. But since they wanna talk bad about your boy, consider this...
(spoiler alert)
I was offered a contract extension, I had reservations about the parameters of the extension and effective my "free agent" option would be.
I gave a handshake agreement that I wouldn't do anything "screwy" with the belts. A la medusa.
I gave ROH information about every move that I made regarding working for
@impactwrestling
. Realistically they could have just found out when they saw my black ass walking down to the ring.
I was given a physical contact extension by ROH, which I respectfully declined to sign due to the reasons I stated above.
If I declined to sign an actual contract extension, how could anyone think there was a verbal agreement?
I took the biggest gamble of my career this weekend. So going into destination X tomorrow night I am prepared to put it all on the line. I am especially grateful to
@tnadixie
and
@impactwrestling
for giving me the opportunity to showcase my skills on a bigger stage. I was given an amazing opening and I took it. Ask Eminem how many chances you get to blow up. The world will watch tomorrow, and I got a bag full of fireworks. Tomorrow is coronation day.
Thank you.
Kenny King"
source,
source
08-07-2012 om 16:26 geschreven door jefken
0 1 2 3 4 5 - Gemiddelde waardering: 0/5 - (0 Stemmen)

Destination X: This Sunday, July 8 On Pay-Per-View
Destination X: This Sunday, July 8 On Pay-Per-View & TNAOnDemand.com
This Sunday, July 8, TNA and Direct Auto Insurance present "Destination X" live on Pay-Per-View and online around the world at TNAOnDemand.com from Universal Studios in Orlando, Florida! The thee-hour event will feature your favorite superstars, including the high-flying daredevils of TNA's X Division!
The PPV will be available on DirecTV, Dish Network, InDemand, TVN, Viewer's Choice and more! Check your programming guide for availability and replay times! Tune into IMPACT WRESTLING every Thursday night LIVE on SpikeTV at 8/7 for news and info!
Visit the official website at DestinationXPPV.com
Attending the PPV in Orlando? Get the VIP Treatment and meet your favorite wrestlers with the Ultimate Fan Xperience - GET THE DETAILS AT SHOPTNA
FREE PREVIEW VIDEOS:

The Opening Video To Sunday's Destination X Pay-Per-View



Before the Bell: Destination X



WORLD HEAVYWEIGHT CHAMPIONSHIP
Austin Aries vs. Bobby Roode (c)

LAST MAN STANDING
AJ Styles vs. Christopher Daniels

BOUND FOR GLORY SERIES
Samoa Joe vs. Kurt Angle

THE ULTIMATE X MATCH
To Crown A New X Division Champion
Details On The X Division Tournament - Click Here
X DIVISION TOURNAMENT
Douglas Williams
Kid Kash
Zema Ion
Flip Cassanova
Kenny King
Rashad Cameron
Sonjay Dutt
(Winner from Last Chance Fourway)
LAST CHANCE FOURWAY
Dakota Darsow vs. Rubix vs. Lars Only vs. Mason Andrews
08-07-2012 om 16:24 geschreven door jefken
0 1 2 3 4 5 - Gemiddelde waardering: 0/5 - (0 Stemmen)

07-07-2012
NXT Star Out for Months

As noted before, Bray Wyatt (Husky Harris) confirmed on Twitter that he recently suffered a torn pec. F4Wonline.com reports that he will be undergoing surgery soon and should be out of action for about six months. He may also have some shoulder problems taken care of. Wyatt indicated on Twitter that he won't be missing any NXT episodes.

07-07-2012 om 16:49 geschreven door jefken
0 1 2 3 4 5 - Gemiddelde waardering: 0/5 - (1 Stemmen)

Henry Dropping Weight
Mark Henry wrote on Twitter that he's worked his way down to 405 pounds and wants to drop another 30 pounds. He wrote the following on Twitter:


07-07-2012 om 16:47 geschreven door jefken
0 1 2 3 4 5 - Gemiddelde waardering: 5/5 - (1 Stemmen)

TNA Impact Wrestling Rating For July 5 2012

TNA Impact Wrestling Rating For July 5 2012
According to
PWTorch
, TNA Impact on Thursday, July 5 2012 scored a 1.00 rating with 1.49 million viewers, up slightly from a 0.97 rating last week. On cable TV, Impact ranked a distant #36 in overall viewers, #18 in males 18-34, and #17 in males 18-49. All are below the yearly average.
The key demos showed improvement week-to-week, though. Impact was up one-tenth of a rating in males 18-34 and one-and-a-half-tenths of a rating in males 18-49. The ratings were within the range for a typical Thursday Impact in the previous timeslot.
Meanwhile, teen males 12-17 dropped one-tenth of a rating from last week and dropped three-tenths of a rating from two weeks ago.
07-07-2012 om 16:42 geschreven door jefken
0 1 2 3 4 5 - Gemiddelde waardering: 0/5 - (0 Stemmen)

Christpher Daniels Interview: Talks TNA Live, Current Storyline, Change In Product And More
Christpher Daniels Interview: Talks TNA Live, Current Storyline, Change In Product And More
TNA Wrestler Christopher Daniels recently spoke to
The Miami Herald
regarding TNA's shift in product, His current storyline, Going live and more. Below is a brief recap:
On facing AJ Styles one more time:
"AJ is one of the best in the world. We have great chemistry together that the challenge for us after so many years of wrestling each other is somehow keeping it fresh. This particular match is a Last Man Standing match, so it will make that a little bit easier because it's a completely different mindset. As far as getting in the ring with someone the caliber of AJ, I'm never bored with it. There is always the challenge to make it great and make it different for the fans. That is what I appreciate it."
On his mindset coming into this rematch from last year's Destination-X:
"The truth of the matter is last year I was sort of treading water when the match came around. It didn't seem like the company had a lot of plans for me or at least the plans that they had for me beginning with that match. There wasn't a whole lot going on for me before Destination X."Now that we have had this sort of thing going on for pretty much the whole year, I feel like I am in a better position with the company. I feel like I contributed more this year than in the last. With the previous match, it was just a marquee matchup. It was a technical exhibition style match. This one is going to have a little bit more blood behind it."
On some fan's disdain for the current storyline:
"I think people who are upset with the storyline are assuming that they know the end or where this is going, and they don't. So I just tell people who are upset to just wait and see what happens. I know there was a lot of speculation about the introduction of Claire, but that wasn't a last minute decision. It's something we thought about for a while. You just need to see where it goes. This is something that has been thought out. If the people give it the same amount of chance that we put into it, the amount of effort we put into it, I think they are going to be happy with the end result."
On the possibility to return to the X-Division:
"I don't think that is a step down at all. "I think I have proven I can wrestle with X Division wrestlers and heavyweight contenders. The tag team I have going on with Frankie Kazarian proves that I am one of the best in TNA when it comes to tag team wrestling. So it doesn't matter where the company puts me, I'm going to excel no matter what. I feel like right now we just won the tag team championships, so I want to take the time to sort of build a long reign with Frankie and show the world that we are on the same caliber of teams like the Motor City Machine Guns and Beer Money. I feel like, given opportunity, in a year people are going to be saying Daniels and Kazarian are just as good as those teams I just mentioned."
On going live and the change in product:
"For me personally, the fact that we are live, and that they have put me in the final segment the last couple of times, it's a lot of pressure. "It's good pressure. It's something I look forward to and something I am trying to excel at. I feel like when they put that microphone in my hand at the last possible second, I believe I have delivered. I plan on continuing to deliver. I want to keep being that guy for TNA. If we continue to be live after the summer, I feel like the company has proven we can do it. It's just another step forward for the company."Another move TNA has made is in its presentation of its backstage segments. The production team has traded the traditional for a more candid and edgy look."Guys like Eric [Bischoff] and Jason Hervey have come to us with a more fresh and on-the-fly way of doing it, rather than just giving us a script," Daniels said. "I feel like it has helped us sharpen our skills. I'll be walking backstage, and all of a sudden, Jason will come up to me with a camera asking questions. You are answering right off the top of your head, and it's a more realistic feeling. It's a more honest answer that you are giving. It's definitely different...There is a must-see sort of mentality to our television shows.
07-07-2012 om 16:34 geschreven door jefken
0 1 2 3 4 5 - Gemiddelde waardering: 0/5 - (0 Stemmen)

Injury During Last Nights X-Division Qualifier

Injury During Last Nights X-Division Qualifier

Dakota Darsaw suffered a broken nose during last nights X-Division qualifier. He confirmed the injury on his official twitter account.
07-07-2012 om 16:30 geschreven door jefken
0 1 2 3 4 5 - Gemiddelde waardering: 0/5 - (0 Stemmen)

Austin Aries Takes Shot At ROH's Statement On Kenny King
Austin Aries Takes Shot At ROH's Statement On Kenny King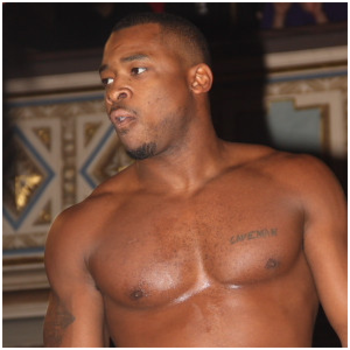 X-division champion Austin Aries took one more parting shot at ROH following their released statement regarding ROH World Tag Team Champion Kenny King's appearance on last night's impact wrestling.
"Aries tweeted @ringofhonor: ROH - KENNY KING UPDATE http://bit.ly/ObXRIR" Now how about the real story of how ROH does business? I haven't forgotten...
"
the tweet was deleted a few hours later.
07-07-2012 om 16:28 geschreven door jefken
0 1 2 3 4 5 - Gemiddelde waardering: 0/5 - (1 Stemmen)

Uitslagen wwe smackdown 6 juli

The Great Khali & Layla vs Antonio Cesaro & Aksana
Winners - The Great Khali & Layla

Money In The Bank Qualifying Match
Cody Rhodes vs Christian
Winner - Cody Rhodes


Money In The Bank Qualifying Match
Alex Riley vs Dolph Ziggler (w/ Vickie Guerrero)
Winner - Dolph Ziggler

Six Man Tag Team Match
Santino Marella, Sgt. Slaughter & Hacksaw Jim Duggan
vs Hunico, Camacho & Drew McIntyre
Winners - Santino Marella, Sgt. Slaughter & Hacksaw Jim Duggan


Ryback vs Curt Hawkins (Tyler Reks)
Winner - Ryback

Great American Bash 20 Man Battle Royal
(Winner Becomes Next Week's Guest Smackdown GM)
Winner - Zack Ryder












07-07-2012 om 16:24 geschreven door jefken
0 1 2 3 4 5 - Gemiddelde waardering: 0/5 - (0 Stemmen)

06-07-2012
RAW Breakdown: DDP's Return, ADR's Attack, More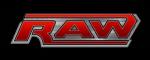 RAW Breakdown: DDP's Return, ADR's Attack, More
Posted by Steve Carrier on 07/05/2012 at 02:21 PM
- As noted before, the WWE RAW Supershow on July 2nd scored a 3.18 cable rating with 4.71 million viewers.
In the segment breakdown, David Otunga, Cody Rhodes, Titus O'Neil and Darren Young vs. Santino Marella, R-Truth, Kofi Kingston and Christian lost 467,000 viewers from the opener. The big surprise of the show was Alberto Del Rio's beatdown on Sin Cara, which gained 584,000 viewers - a 14% growth among teenage boys and 23% among Men 18-49.
The Paul Heyman interview and first part of Sheamus and AJ Lee vs. Vickie Guerrero and Dolph Ziggler lost 383,000 viewers. The match itself plus Heath Slater vs. Doink the Clown gained 234,000 viewers - a weak number for the 10pm timeslot. Diamond Dallas Page laying out Heath Slater and Kane vs. Big Show in a No DQ Match lost 69,000 viewers, which is very good for that time period of the show. So far out of the recent Legend returns, Vader's return has done the best by far.
Tensai vs. Tyson Kidd lost 307,000 viewers while the main event with John Cena and CM Punk vs. Daniel Bryan and CM Punk gained 684,000 viewers and peaked with a 3.47 rating for the overrun.

06-07-2012 om 13:52 geschreven door jefken
0 1 2 3 4 5 - Gemiddelde waardering: 1/5 - (2 Stemmen)

AJ Lee's Future

- The plan right now is to make AJ Lee one of the featured stars of the company - as a completely different but modern day version of a Sable or Miss Elizabeth.
06-07-2012 om 13:51 geschreven door jefken
0 1 2 3 4 5 - Gemiddelde waardering: 2/5 - (3 Stemmen)

Returns of Mysterio & Taker

Returns of Mysterio & Taker
- There has been talk of having The Undertaker work one of two shows before the year is over, with one being at Survivor Series, as noted before. If he does appear at the 1,000th RAW in a few weeks, it would be just for an appearance.
- Rey Mysterio was actually told he would be returning on the July 2nd WWE RAW Superhow but as noted before, his return has been pushed back and he likely will be on the 1,000th RAW. Mysterio still isn't being advertised for upcoming WWE live events while Randy Orton is.
06-07-2012 om 13:49 geschreven door jefken
0 1 2 3 4 5 - Gemiddelde waardering: 2/5 - (1 Stemmen)

uitslagen wwe superstars 5 juli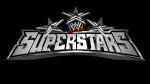 The opening video runs and we go right to the stage area where AW comes out and hypes and introduces his "clients," The Primetime Players. Epico & Primo's music hits and they make their way to the ring as well, with Rosa Mendes.

Primo vs. Titus O'Neil

AW is once again mic'ed-up and roots Titus on. Primo and Titus lock up and Titus powers him to the mat. Primo springs off the ropes and hits a crossbody for a quick count. Primo applies an armbar but Titus escapes and throws Primo over the top rope. Titus gloats in the ring and goes out to bring Primo in and gets 2. AW's commentary continues from ringside. Titus chokes Primo out with his boot in the ring. Primo tries a sunset flip for a pin but Titus is too strong. AW antagonizes the crowd. Primo gets up from a headlock and Titus knocks him right back down.

Primo catches Titus with boots in the corner and goes for a sunset flip again but Titus avoids it again. Primo hits Titus with a drop toe-hold to the ropes and dives through the ropes with a Bronco Buster to Titus. Primo goes up top but AW and Young get on the apron to distract the ref. Epico hits a running dropkick to Young and he goes flying off the apron. Titus catches Primo in the ring from behind and attempts a back bodydrop but Primo rolls through it and rolls Titus up for the win.

Winner by pin: Primo

AW mouths off in the ring as Primo and Epico w/ Rosa celebrate on the outside. AW raises his clients' arms in the ring.

Kofi Kingston vs. Rob Cabildo

Kofi offers his hand but Rob refuses. Kofi out-schools Rob for an early advantage. Kofi hits Cabildo with a reverse elbow for 2. Cabildo doesn't make a clean break in the corner and puts the boots to Kofi. Cabildo tries to keep Kofi grounded. Cabildo misses from off the top and Kofi capitalizes with a flurry of offense. Kofi hits the Boom Drop and the Trouble in Paradise for the win.

Winner by pin: Kofi

-RAW 1000: Bob Barker

Antonio Cesaro w/ Aksana vs. Alex Riley

Cesaro gets an early takedown. They trade go-behinds and Cesaro hits an elbow and a hiptoss. Cesaro hits a shoulderblock but gets a big dropkick to the face. Riley gets 2. Riley applies a side headlock. Cesaro escapes and hits a big chop. Riley gets dropped on the ropes and Cesaro gets 2. Cesaro applies a reverse chinlock. Riley gets up and runs into a boot in the corner. Cesaro hits a slam for 2. Cesaro goes for more covers but Riley kicks out. Aksana banters with fans at ringside. Riley hits an elbow in the corner with a couple of clotheslines and a spinebuster. Riley comes off the top and gets 2. Riley rolls Cesaro up for 2. Cesaro plants Riley and adjusts his neck. Cesaro hits his faceplant finisher for the win.

Winner by pin: Antonio Cesaro

Aksana comes in the ring to celebrate with her beau.

-RAW Rebound: RAW is AJ

Zack Ryder vs. Jack Swagger

They lock up and roll around on the mat. Swagger slaps Ryder on the back of the head and runs around the ring. Ryder hits a dropkick and mocks Swagger. Swagger slams Ryder hard on the mat and steps on him. Swagger sends him in but Ryder catches him and returns the favor of slapping him on the head. Swagger applies an armbar. Ryder rolls him up for 2. Ryder hits a boot in the corner and launches Swagger out of the ring. Ryder flies over the top but Swagger catches him in midair and hits a backbreaker on the outside.

Swagger is in control in the ring. He misses with a legdrop. Swagger hits a suplex for 2. Swagger goes back to a rest hold. Ryder fights back but is cut off in the corner. Swagger tries a superplex but Ryder throws him off and they trade shots. Ryder hits a flurry and the Broski Boot for a close 2. Ryder stalks Swagger but Swagger hits a splash off the corner and gets 2 as well. Ryder flips out of a suplex for a neckbreaker for 2. Ryder goes on the second turnbuckle but Swagger catches him in an ankle lock which Ryder escapes. Ryder hits the Ruff Ryder for the win.

Winner by pin: Zack Ryder






06-07-2012 om 13:45 geschreven door jefken
0 1 2 3 4 5 - Gemiddelde waardering: 5/5 - (1 Stemmen)

Kenny King - ROH Update


Ring of Honor has published the following regarding Kenny King, who appeared on the July 5th Impact Wrestling and will be wrestling at Destination X this Sunday.



Quote

The appearance of ROH wrestler Kenny King on another television wrestling program tonight has raised speculation on his future as well as how this appearance could occur.

The contract Kenny King signed in June 2011 expired 11 days ago. Before that expiration, an agreement was reached between Kenny and ROH management for an extension of that contract, with a provision to allow him to negotiate with any other promotions so that he could evaluate his options and any potential interest in him elsewhere. When that short extension concluded he would then be free to accept an offer elsewhere, or sign another long term contract with ROH. Under this agreement, Kenny was free to negotiate but not to wrestle for another organization without ROH's permission.

When Kenny was presented with the written extension reflecting this verbal and handshake agreement, he informed ROH he was unsure if other promotions would accept the negotiation clause. He was told he could take the document to be examined by his attorney or other interested parties before executing it to be reassured any other offers would not be viewed as contract tampering. He also informed ROH that he would keep us apprised of any developments.

He contacted ROH on Tuesday July 3 to inform us that he had a meeting in Orlando on Thursday, July 5, which was within the scope of the agreement he had made. Then, early morning on July 5, he contacted an ROH official to say he would be wrestling on the Orlando event that night. He was told he did not have permission to appear live on television as it violated the agreement that had been made. His response was that the deal he had shaken hands on and agreed to in principle "seemed fair at the time", but "others" had told him it was not, so he did not intend to honor it.

Ring of Honor is disappointed that Kenny has chosen to make this decision, after the company had agreed to and followed through on everything he had asked for at the time of our negotiation. However, we consider this breach of his verbal agreement unacceptable, and regardless of his future employment status with any other wrestling company, ROH will not be doing business with Kenny King going forward.

A statement from ROH will be forthcoming regarding the future of the ROH World Tag Team Championship. Co-holder Rhett Titus remains on the active ROH roster.


Source
06-07-2012 om 13:35 geschreven door jefken
0 1 2 3 4 5 - Gemiddelde waardering: 0/5 - (0 Stemmen)

Sting's Attackers To Be On Impact Next Week
Sting's Attackers To Be On Impact Next Week
Sting's attackers, who now go by the name of TheAces&Eights,
tweeted
the following moments ago.
Quote
This message is out for delivery. Wait until you see who gets it.
06-07-2012 om 13:14 geschreven door jefken
0 1 2 3 4 5 - Gemiddelde waardering: 1/5 - (1 Stemmen)

New AJ Styles interview
New AJ Styles interview


Busted Open satellite radio show with A.J. Styles
Host: Dave Lagreca and Doug Mortman
Airs Mondays, Wednesdays, and Fridays on Sirius 94 and XM 208 from 2-4 ET
Visit Facebook.com/bustedopen for more informationOn if there was any thought to dropping the storyline with Dixie Carter after the appearance of Claire:
"Absolutely. I thought, 'This did not go as planned and didn't come out the way we wanted it to.' But there's a backstory to it. It's almost a blessing in disguise, and I wish I could tell you what hopefully is going to happen, and you'll be a lot more excited about it because it's more than you know. There's so many unexpected things that are about to happen that you never would've thought A.J. Styles may have done."
On the storyline in general:
"People can say what they want like, 'Oh this storyline sucked.' You watched it. And the thing is, trust me, there's been a lot worse storylines than this one. At least these guys who are in it, and the women that are in it, are really into it. We believe it."
On Claire:
"Here's the problem: Nobody knows who Claire is. She's not important to anybody. We've invested zero time in her, but that's going to change. You will get to know her, as you should. Like I said, there's a backstory to everything that's going to happen and has happened. We're not going to leave any holes. The only hole that I need to address is Serg punching me in the face, which is fine because he punches like a little girl, so I'm OK with that. We never did address that, the fact that it came out and I still haven't received an apology from him on the phone, text, or anything like that. But like I've said, he might as well have hit me with a cotton ball."
On storylines having holes:
"I think that was TNA's biggest problem in the past; that we always left holes, we left doors wide open. Whatever happened to Samoa Joe and the abduction? There's a lot of stuff like that that was left open, and that's unacceptable. I think we've done things now to change that. That's what's so great about storylines. When you tell them the whole story and you leave nothing out, when it finally comes together at the end, it's perfect. At least you have the answers to the questions."
On going live this summer:
"Live has made a huge difference. When you go in to the Impact Zone, yeah it's still the same Impact Zone, but it's different. That's what we needed. Honestly, I was getting to where I hated the Impact Zone because it was the same people who were coming who weren't enjoying it. Or the fact that so many fans who didn't know about Impact were just there on vacation and were like, 'Oh, I know Jeff Hardy.' There was no time invested in the characters that we've put so much time into and who've been here since the beginning. But now, it's different."
On the biggest difference in TNA besides going live:
"The communication between the higher-ups and the wrestlers has changed. There was a big deal between Hogan and I, and even Bischoff and I, but that's all been squashed. That's in the past. I am so grateful that I get to work with these guys now and understand where they're coming from and can see this vision. It was just a growing process and getting to know each other and being able to talk to each other about what's going on and what's important. It's a good relationship."
On resolving his conflict with Hulk Hogan:
"We talked about it like men. We got it out of the way. At some point you have to grow up and say, 'Listen, we have to talk about this,' instead of avoiding each other, which did happen. A business can't grow when there's animosity and friction. We just went out there and worked and tried to make TNA what it is right now, a better company. I think it was a growing process. Did he know A.J. Styles very well? Probably not. And I think that had a lot to do with the problems that we were having in the beginning, because he didn't know the talent very well. That's all changed. I don't want to say something now that will make Hogan think, 'Oh come on Styles.' I don't want to do that. We have a great relationship right now, and I don't want to do anything to ruin that. It's a good thing right now."
On his tag team title match at Slammiversary:
"With the talent in the ring at Slammiversary, you can't go wrong. Kurt Angle suplexing everybody, I'm surprised he didn't suplex me just for the fun of it! It was amazing, everybody was busting out stuff they haven't done in a long time, including myself with the shooting star press. I haven't done that in years, but that was the time to do it. I'm lucky I didn't kill myself. It was such an awesome match.
"For the first time in a long time, when we were walking to the back, there were people standing up clapping. To get the respect from your peers and the people that you work with, it doesn't get much better than that. I really enjoyed that match, it's one of those matches where you're involved in it, and it's magic."
On if we could see him and Daniels back in the X Division vying for the title:
"To tell you the truth, nope. I'm not saying it's a lesser title, but it's doubtful that you'll see guys like that in the X Division. I hate to put these guys over, but it's almost our Intercontinental Championship. A lot of the guys who are really great would wrestle with this belt and make it what it is, but then they'd move on to the heavyweight division and that's where they'd stay. But I'm not saying it's not an important title, because it will always be important to me. Being the first guy to win the X Division title, I take pride in that belt."
On Bobby Roode:
"Bobby Roode is probably the best champion we've ever had. I think he looks the part, he acts the part, and he's very good in the ring. He's got everything you need to be a great champion, and he should be the longest-reigning world heavyweight champion. He does it well, and that belt is bigger than it has ever been because of Bobby Roode. That's just my opinion, but I think he's definitely the best world champion we've ever had. And don't get me wrong, I was a world heavyweight champion; he's good."
On how much longer he'll be wrestling:
"I would love to give you a specific date, but if I can make it five more years, I'll be a happy man. I don't know. My body's really starting to feel it now. All those bumps and the bumps that I'm going to continue to take are taking their toll on me. Everybody talks about a 'bump card.' I'm getting close to the end of my 'bump card' but hopefully, I can keep it up for a little bit longer."
source
06-07-2012 om 13:11 geschreven door jefken
0 1 2 3 4 5 - Gemiddelde waardering: 0/5 - (0 Stemmen)

Video: The Opening To The Destination X PPV
Video: The Opening To The Destination X PPV
This Sunday, July 8, TNA and Direct Auto Insurance present "Destination X" live on Pay-Per-View and online around the world at TNAOnDemand.com from Universal Studios in Orlando, Florida! The thee-hour event will feature your favorite superstars, including the high-flying daredevils of TNA's X Division and the main event for the World Heavyweight Championship with Bobby Roode vs. Austin Aries! Watch the exclusive opening video that will kick off the PPV!


06-07-2012 om 13:05 geschreven door jefken
0 1 2 3 4 5 - Gemiddelde waardering: 1/5 - (1 Stemmen)

Uitslagen tna Impact wrestling 5 juli

The sixth live Impact of TNA's summer series opened with a video package recapping last week's events, specifically the Bully Ray vs. Joseph Park feud and Daniels accusing A.J. Styles of fathering Claire's child.
Impact Zone: Mike Tenay and Taz introduced the show and promoted James Storm vs. Jeff Hardy in a BFG Series match tonight. Bully Ray then stomped out to the ring and announced he is on Twitter. He then called out Joseph Park, who slowly made his way to the ring. Ray said he accepts Park's challenge for a match next week. Ray wasn't done, as he pulled out a legal document for a restraining order against Abyss. Ray said if he so much as smells Abyss next week during the match, he will have Abyss thrown in jail for the rest of his life. Park looked over the document, then Ray jumped him from behind and put him out cold to end the segment.
Backstage: Hulk Hogan brought in X Division champion Austin Aries for a chat. Hogan told Aries that he needs the X Title belt tonight. Aries noted he doesn't want any shenanigans, and he'll hand over the title tonight. Hogan then told Aries to make a serious statement in the ring Sunday night at Destination X. He told Aries to get TNA to the promised land. Aries told Hogan to get everyone to hop on his back.
[Commercial Break]
[Q2] Back live, Tenay said A.J. Styles is here tonight to address Daniels's latest allegation that Styles fathered Claire's baby. This led to a video package on the final minute from Impact last week when Daniels made the accusation and Dixie Carter made an empty threat that Daniels and Kaz are done. … Earlier Today: The roving cameraman caught up with Dixie as she was evaluating new X Division talent with Al Snow, D-Lo Brown, and Bruce Prichard. Dixie refused questions on Daniels's accusations before sending the cameraman away.
Impact Zone: Tenay said Hulk Hogan put the weekly TV Title defenses on hold the past few weeks, but the TV Title will be defended tonight. Out came Crimson to challenge for the title. TV champ Devon was out next and Crimson jumped him in the ring. This being TNA, the bell sounded despite the unfair start.
1 — TV champion DEVON vs. CRIMSON — TV Title match
Crimson continued to work on Devon as the announcers wondered if Crimson can bounce back from his singles loss to James Storm at Slammiversary last month. Devon eventually absorbed Crimson's pre-match attack and landed a corner attack, but Crimson cut him off with a big clothesline. Crimson then got in ref Earl Hebner's face, distracting himself, which allowed Devon to nail a lift-up spinebuster for the pin and the win.
Post-match: Madison Rayne stomped down to the ring and walked past Devon to grab Earl Hebner. Madison planted a big kiss on Hebner, who sold shock over the "crush" reveal. Madison left, then Hebner went from shock to a devilish grin.
WINNER: Devon at 2:02 to retain the TV Title. It seems like Crimson is about to go the opposite direction with the losing streak gimmick. Meanwhile, TNA continues to give TV focus and attention to non-wrestlers, with the latest being Hebner.
Backstage: Chris Sabin was shown hobbling down the hallway on crutches. Tenay said Sabin will speak next about his latest knee injury.
[Commercial Break]
Impact Zone: Sabin was making his way into the ring back from break as new entrance music played in the background. In the ring, Sabin hid his emotions behind dark sunglasses as he propped himself up on crutches. Sabin said ever since he was a little kid, the one thing he dreamed about was being a pro wrestler. He said what's going on right here has turned into a nightmare. Sabin said it wasn't until he got home and talked to his family that they told him he should consider retiring and doing something else to do with his life. He said a few days, the doctor told him he came back from one ACL reconstruction, but it would be too difficult to come back from two. "Sabin, Sabin" chant from the crowd.
Suddenly, Bobby Roode's music played to bring out the TNA World Hvt. champion, which prompted Sabin to toss his shades aside, selling anger. Tenay wondered aloud what business Roode has with Sabin. Roode, dressed in a sharp suit, slowly entered the ring to measure up Sabin, who sold frustration over Roode's arrival. Roode sarcastically called this a sad, tragic story. He said they've known each other a long time and to see Sabin come out here like this is pathetic.
[Q3] Roode said it's pathetic just like every other X Division wrestler in this company. "No!" the crowd shouted. Roode circled Sabin, brought up Jesse Sorensen's name, and said the X Division guys are all the same – they risk everything every night and get no reward. Speaking of which, this Sunday, Austin Aries puts it all on the line against him at Destination X. Roode said at the end of the day when Aries gets in the ring with him, ol' A-Double will be just like Chris Sabin – taking the risk, getting no reward, and having his career ended just…like…that. Roode then kicked out Sabin's crutch and mocked him as he sold on the mat. Roode landed a few more shots to the supposed injured knee before Aries stormed the ring to make the save. Tenay said Aries gets his shot at the gold this Sunday. So, to recap, Sabin didn't get to finish his speech, leaving the storyline open-ended for when TNA follows up.
[Commercial Break]
Impact Zone: Back live, Christy Hemme was in the ring to introduce a random match. Out came Dakota Darsow (it sounded like Hemme called him Dakota Darko), and Tenay said this is another X Division qualifying match. Out next to generic X Division music was Flip Cassanova.
2 — FLIP CASSANOVA vs. DAKOTA DARSOW — X Division tournament qualifying match
Tenay noted Darsow appeared on Impact last year during the X Division invitational. Tenay introduced another lawyer angle, noting Gail Kim has delayed her Knockouts Title challenge against Miss Tessmacher until next week. But, the replacement Knockouts tag match will occur in the next segment. And, of course, the big question is whether Earl Hebner will be special referee with Madison Rayne in the match.
As for the X Division match the announcers were briefly focused on, Flip knocked Dakota to the outside, then landed a twisting corkscrew moonsault springboarding off the second rope. Flip then rolled Dakota into the ring and went for a top-rope body press, but Dakota rolled through into an elbow drop. Dakota followed with an awkward-looking series of leg drops for a nearfall. Dakota, with a busted nose, went for a moonsault, but missed when Flip rolled out of the way. Flip then came off the top rope with a high-flying move before deciding to go back up top, drawing Taz's ire. Flip then went for a 450 splash and kind of crash-landed on Darsow for the pin and the win. Post-match: Flip was covered in blood from splashing Darsow, who continued to bleed heavily from the nose selling frustration with the loss.
WINNER: Flip at 3:54. Awkward throughout, but Flip provided some needed athleticism on this show.
Backstage: Miss Tessmacher, standing next to Tara, told a cameraman that Gail Kim can hide behind lawyers, but she will beat Gail any day of the week, tonight with Tara, and next week with the title on the line. Tessmacher thanked Tara for supporting her tonight and they shared a moment. It feels like a Tara heel turn coming…unless it's a red herring.
[Q4] [Commercial Break]
Gut Check replay: Taeler Hendrix's promo to earn a TNA contract. They replayed Bruce Prichard's "tough enough" line that Hendrix replied to by noting she will fight to stay here in TNA. In a backstage interview clip, Hendrix noted she was having a hard time forming words to describe her excitement.
3 — TNA Knockouts champion MISS TESSMACHER & TARA vs. MADISON RAYNE & GAIL KIM
Of note, Earl Hebner is not the referee, avoiding a serious conflict of interest. After back-and-forth focusing on the Tessmacher vs. Gail feud, Tessmacher eventually scored a clean, decisive victory over Madison. Tessmacher and Tara stood tall, victorious, with no sign of a heel turn or anything mischievous.
WINNERS: Tess & Tara at 3:21. This was presented as just a filler segment to bridge to next week's title match.
Backstage: A.J. Styles was shown walking down the hallway selling deep thoughts at having to do a lot of explaining. The Styles/Claire saga gets the top of the second hour slot tonight.
[Commercial Break]
Video package: James Storm's failed Lockdown title match against Roode. Storm talked about re-watching the match over and over, but now trying to put it in the past and look ahead to the BFG Series for a shot at redemption. … Backstage: Storm was shown warming up for his BFG Series match against Jeff Hardy tonight.
[Q5 -- second hour]
Impact Zone: A.J. Styles came out on-stage and walked into the ring to clear his name. Styles said first he was accused of having an affair with TNA president Dixie Carter, which was proved to be wrong. And, now, Daniels wants to accuse him of being the father of Claire's unborn child. He wanted to know what Daniels is trying to prove with all of this.
Daniels's music played to bring out Daniels and Kaz on-stage. Kaz questioned Styles not getting what's going on. He accused Styles of getting a "junky whore" pregnant, then said Styles needs to stop the lies. Styles vowed to rip off Kaz's head when he gets his hands around him. Daniels stepped in and said he has proof that Styles is the father of Claire's baby. Styles told him to shut up and said it's not about Claire and him or Dixie and him, but the two of them. He noted this all started at Destination X last year when Daniels proved he is a jealous prick when Styles beat him. Styles said the difference between this year's and last year's Destination X is he wants this match, and not just any match, but Last Man Standing. Styles told "Chris" that he's no man. "I'm a man," Daniels whispered on-stage. Styles vowed to shut up Daniels once and for all. Cue up Styles's music as Daniels and Kaz backed away up the stage shouting at no one in particular. Tenay said the violence is going to be amped up this Sunday.
Hogan's Office: The mystery cameraman, shown like Mr. Wilson on "Home Improvement," asked Hogan about Aries vs. Roode on Sunday. Suddenly, a random man in a bandana and a beard interrupted and said their group is not cowards. The guy looked like a TNA front-row plant. He handed over an envelope, then left the office. Inside the envelope was a picture of some playing cards, which flabbergasted Hogan. Hogan told a random guy in the room to track down the bandana man.
[Commercial Break]
Backstage: Jeff Hardy was shown doing stretches and various calisthenics preparing for his BFG Series match against Storm tonight. … Video package: They focused on Hardy's involvement in the BFG Series this year and being intrigued by the whole thing. Hardy noted his goal is to win the BFG Series and end the selfish generation introduced by Bobby Roode.
Impact Zone: Kenny King came out for the next X Division qualifying match. King, the current ROH tag champion, danced to the ring as Taz sang his praises. King posed in the ring before more generic X Division music played to bring out Lars Only, who is Johnny Yuma of the RockNES Monsters from the SoCal wrestling scene.
4 — KENNY KING vs. LARS ONLY — X Division Title tournament qualifier
King dominated things early on as Tenay noted King is a real-life "Magic Mike," incorporating the recent movie release into the broadcast. King continued his domination on the outside before rolling Lars back into the ring for a nearfall.
[Q6] Lars came back with a flying huracanrana on the outside before celebrating for the crowd. Lars sent King back into the ring for a pin attempt resulting in a nearfall. Lars called for the end with a Tornado DDT, but King fought him off. They kind of fell apart trying a Russian legsweep spot, which Taz said "kind of sucked." King and Lars reset with a corner spot, which King turned into an enziguiri. King followed with a sidewinder slam for the pin and the win.
Post-match: Hemme brought in Kenny King for a post-match interview after a look at the Direct Auto Impact of the Night. King told the "pretty lady" that he didn't come here to play games, but get himself noticed. King said he has a lot riding on this, so if you thought this was special, just wait for Destination X. He said the king will be crowned on Sunday.
WINNER: King at 5:21. Rough at times, but more fine athleticism on the show. Solid post-match promo from King until the clichéd final soundbyte.
Backstage: James Storm was shown walking down the hallway. Tenay said the Impact main event is moments away, yet they're only 20 minutes into the second hour.
[Commercial Break]
Last Week: Austin Aries rode a bike in Florida. Aries talked about the psychology that goes into his in-ring work, then noted he wasn't blessed with the genetics to get a job in wrestling just being tall. He said it pushed him to excel at what he does by learning and not just relying on his size. Aries offered a soundbyte that Bobby Roode has been winning matches with beer bottles while he's been winning with brainbusters. Aries was then shown walking down the beach contemplating life. Aries said the pinnacle of TNA is becoming TNA World champion. So, until he reaches that goal, he won't rest.
Backstage: Aries and Kenny King embraced after King's win, and King said he's just trying to follow Aries's footsteps. Aries told King he'll get a title before he knows it if he keeps this up. The roving cameraman then caught up with Aries to ask him about handing over the title tonight. Aries said he'll give up the X Title belt to Hogan at the end of the show.
Announcers: Tenay and Taz recapped the BFG Series Standings with Storm on top with 36 points. … Impact Zone: Hemme introduced James Storm for the TV main event tonight. Jeff Hardy was out next needing some points in the series, only having 7 at this point. As Hardy completed his intro, Tenay noted they will announce the BFG PPV location later tonight.
5 — JEFF HARDY vs. JAMES STORM — BFG Series match
Early feeling-out process as the announcers hyped both men as the front-runners in the BFG Series according to Hogan.
[Q7] After a minute, Hardy landed a shoulderblock before the two men traded quick pin attempts. They eventually went to their corners after a babyface stand-off, leading to "Hardy, Hardy" chants. Hardy then side-stopped a charging Storm, who found himself on the apron. Hardy landed a punch and Storm landed on the floor to collect himself. Storm paced ringside before slowly re-entering the ring as the announcers discussed Storm's body language slowing down the pace and appearing to be frustrated.
Storm eventually hopped off the apron to the floor as the Hardy chants picked up. After stalling some more, Storm slowly re-entered the ring and measured Hardy for a lock-up center ring. The two men moved the lock-up against the ropes, and Tenay sent the show to break following two minutes of inactivity.
[Commercial Break]
Back live, a side headlock to continue the inactivity. Storm broke free of Hardy's mathold and landed shoulder thrusts in the corner. Hardy came back with a leg drop, but Storm came right back with repeated clotheslines. And, Hardy came right back with clotheslines into a seated dropkick for a two count. Storm returned fire with a turnaround slam out of the corner for a close two count, then Hardy knocked Storm to the outside. Hardy followed with a baseball slide kick, then flying splash to knock down both men on the outside.
At 11:00, Storm rolled back into the ring and Hardy just made it back into the ring before a ten count. The two men reset with Storm landing a big clothesline that took out both men. They reached their feet at a seven count, but sold having nothing left. Storm then built some momentum for a corner splash, but Hardy dodged. Hardy tried to follow with a top-rope Swanton Bomb, but Storm moved just in time. Storm then slowly went up top looking for a finisher, and connected with an elbow drop for a close two count.
At 13:30, Storm sold frustration unable to put away Hardy. Storm then warmed up for the Last Call superkick, but Hardy sold unable to stand up. Storm fixed Hardy, which threw off Storm's rhythm and allowed Hardy to duck a superkick attempt. Hardy followed right up with the Twist of Fate for the pin and the win.
Post-match: Storm sold frustration as he collected himself in the corner. They replayed the finish before coming back live to show Hardy staring down Storm. The two men shook hands center-ring before Storm left the ring to give Hardy center-stage. Tenay and Taz then recapped the standings, which show Hardy moving up to a tie for third place with 14 points.
WINNER: Hardy at 14:04; Hardy gets 7 points in the BFGS. Odd middle before a strong finish and post-match handshake. Overall, good use of the BFGS format to create a clean finish in a TV main event.
[Q8] Video package: Kurt Angle coming to TNA for a nose-to-nose confrontation with Samoa Joe. They showed Angle landing The Headbutt into the Olympic Slam as Tenay went nuts. They didn't show the classic image of Joe standing up in the background with blood on his forehead staring down Angle from behind.
Announcers: Tenay and Taz broke down the Destination X PPV line-up, focusing on Roode vs. Angle for the TNA World Title in the main event.
Backstage: Hulk Hogan was shown walking down the hallway. Tenay said Hogan will speak next, which will be the main event segment.
[Commercial Break]
Announcers: Tenay and Taz announced the Bound for Glory PPV news that Phoenix, Ariz. will host the BFG PPV in October. Interesting timing with WWE's Money in the Bank PPV in Phoenix next Sunday.
Video package: Kurt Angle randomly talked about Mr. Anderson. He talked up Anderson and noted the importance of the BFG Series. Anderson was shown next talking about needing to win or go home. After the video aired, the announcers provided context that next week's show will feature Angle vs. Anderson in a BFG Series match. Also next week is Tessmacher vs. Gail for the Knockouts Title and Bully Ray vs. Joseph Park.
Impact Zone: Hulk Hogan came out to the ring as Tenay noted the random man with the envelope earlier in the show. Tenay said something will occur next week involving the group, which Hogan called cowards. Once in the ring, Hogan waited out crowd cheers before entering promo mode that he only hears it this loud when Storm, Hardy, or when Aries is out here. Hogan called out Brother Aries, but Roode's music played instead.
Roode pardoned himself for the interruption, but Hogan cut him off and told him not to cross the line. Roode told him he told him once before to shut up when he's talking. They interrupted each other before Roode noted he is a real World champion, unlike Austin Aries. Roode said the only reason why Aries has a shot against him this Sunday is because of Hogan. He said Hogan bought into "stupid Option C," which will be nothing but a failure. Roode accused Hogan of giving false hope and promises to the fans, Aries, and the entire X Division. Roode told Hogan that when he beats, aims, and ends the career of Aries, the failure and blood will be on Hogan's hands.
On cue, Aries's music interrupted. Aries told "Robert, Bobby, Bob" that he thinks this is his show, but he'll become World champ on Sunday. Aries recapped Options A, B, and C for Roode tonight as he slowly entered the ring. Aries choose Option C, which is not having to wait until Sunday to get it on. Aries told Roode he's not backing down from him and he's not afraid of him. Hogan stood in the background smiling as Aries and Roode prepared to fight, with Aries mocking Roode's "stupid tie." Roode did what he did before and told Aries he's not worth it. Roode teased leaving, but tried to blind-side Aries, who saw it coming and ducked a title belt shot before landing his own title belt shot. Aries then held up both title belts as Tenay told viewers to tune in this Sunday to see if Aries can dethrone Roode. Aries handed over the X Title, then held up the World Title belt and stood tall as Hogan raised his arm to conclude Impact.
Report by James Caldwell, PWTorch assistant editor





06-07-2012 om 11:42 geschreven door jefken
0 1 2 3 4 5 - Gemiddelde waardering: 0/5 - (0 Stemmen)

05-07-2012
Nieuwe trailer House of Hardcore
- Tommy Dreamer's House of Hardcore promotion has released the following trailer to hype their debut event on October 6th:

05-07-2012 om 14:06 geschreven door jefken
0 1 2 3 4 5 - Gemiddelde waardering: 0/5 - (0 Stemmen)

Uitslagen nxt 4 juli
[Q1] Jim Ross introduces Byron Saxton in the booth with him, and Seth Rollins comes out with a high-energy entrance. His opponent is Jiro, already in the ring.
1 - SETH ROLLINS vs. JIRO
Rollins, the former Tyler Black, has speed and technique to dominate Jiro. He wins rather quickly with the "Blackout," which is one-leg foot stomp to the spine of the opponent bending over (like a K2 leg drop).
WINNER: Seth Rollins in 2:00. Rollins has a ton of energy and speed. It's as if C.M. Punk and Tyson Kidd had a baby.
Rollins does an interview at the top of the ramp and says that he's changing the world one heart at a time. Jinder Mahal's music hits and he just walks past Rollins to head to the ring. He'll be facing Jason Jordan, the man who Damien Sandow refused to face last week.
Mahal cuts a typical Mahal promo, and Jason Jordan comes out to the ring.
2 - JASON JORDAN vs. JINDER MAHAL
Mahal quickly dominates with knees to the gut against the ropes. Mahal dominates Jordan for a few minutes. Jordan dodges a kneedrop and starts an offensive flurry, but Mahal counters a dropkick and goes back to the attack. Running high knee and he slaps on the Camel Clutch for the submission win.
WINNER: Jinder Mahal via submission in 3:00. Mahal was fine, as always, but I don't know what it does for him to basically be kicked back to FCW with no change in character, gimmick, or match formula. He's refining and polishing a failed approach.
Video Package on Leo Kruger. He's from South Africa and has kind of a Tarzan gimmick. The video clips show a hard-hitting, tenacious approach, like he's the honey badger of wrestling.
Raw 1,000 Memorable Moments package: Dolph Ziggler praises the first-ever episode of Raw.
Leo Kruger comes out to some music that sounds like a head of state is being presented. He is facing Aiden English.
3 - AIDEN ENGLISH vs. LEO KRUGER
[Q2] Kruger swats away dropkick attempts and launches a quick mugging on the mat. He wraps himself around English and latches on with a sleeper and English taps quick.
WINNER: Leo Kruger via submission in 1:30. Kruger has a unique, intriguing in-ring style where he stays close to his opponent and doesn't allow them any breathing room. For example, after a whip, he immediately landed the splash to follow-up. It really does come off like a predatory animal killing its prey. I like it, and I hope to see more of him in the future.
Video package on Richie Steamboat. He talks about how he can't fill his father's shoes, so he's trying to fill his own. He wants to define himself separately from his father.
William Regal is now in the booth, along with one other person, I believe. The Usos come out, followed by The Ascension. They have the coolest entrance, but the gimmick just doesn't fit in with modern wrestling trends.
4 - THE USOS vs. THE ASCENSION
Jimmy Uso and Cameron to start. Jimmy shows off a bit, but shrugs off headbutts. Jey tags in and they double-team Cameron. Cameron throws Jey right through the ropes and tags in O'Brien. The Ascension isolates Jey for a stretch. Jey gets separation and there's a double tag. Jimmy with traditional Uso hot tag offense, but O'Brien breaks up a pin. The action breaks down and Jey and O'Brien brawl on the outside. The Ascension is able to hit their "Downcast" team finisher (Cameron lands a facebuster and O'Brien follows up with a flapjack) on Jimmy for the win.
WINNERS: The Ascension in 3:30. Too short for a team match. The Ascension is promising, but it depends on how far they try to take a potentially corny gimmick.
Byron Saxton is back on commentary.
5 - RICHIE STEAMBOAT vs. RICK VICTOR
Steamboat shows off some great speed. The camera shows Ricky Steamboat ringside as Steamboat dominates the match. Victor can't get any traction. Victor finally lands a series of European uppercuts, but Steamboat quickly cuts him off. Lots of arm drags from Steamboat in this match. Steamboat lands the "Slingblade" finisher, which consists of him running at the opponent, hooking the opponent's neck, and throwing him to the mat.
WINNER: Richie Steamboat in 4:30. Steamboat has the raw talent, but he really needs to add some signature moves to stand out. His finisher looks very weak. Rick Victor seems to be the NXT version of Heath Slater, but he looks like a shorter version of Mason Ryan with a much less freakish build.
[Q3] Raw Rebound.
Antonio Cesaro has some more serious music, and Aksana has introduced color to her outfits.
6 - DANTE DASH vs. ANTONIA CESARO (w/Aksana)
Cesaro immediately assaults Dash. Saxton and JR keep referencing his short time on Smackdown, but presenting it as "he's here to visit," not as if "he's not on Smackdown any more." Spinebuster from Cesaro sets up the "Neutralizer" - his inverted Glam Slam finisher - for the win.
WINNER: Antonio Cesaro in 1:30. Fun match while it lasted. Cesaro's in-ring skills are impressive, but I wish they had something useful for him.
Video package on Bray Wyatt. For those that haven't heard, this is "Husky Harris" repackaged extremely successfully as a kind of Florida swamp rat plus crazy preacher.
Johnny Curtis rubs his hands on himself like he's made out of velvet, then gives the ring announcer a good ogling. Derrick Bateman plays to the crowd on his way in.
7 - DERRICK BATEMAN vs. JOHNNY CURTIS
Curtis slaps Bateman, then runs away. He tries to ambush Bateman on the way in, but Bateman dodges, slips in the ring, and hits a dropkick. Bateman showing lots of intensity. Curtis slips away from a corner dropkick, then starts to work Bateman's knee. Bateman slaps his way out of a leg lock, but Curtis presses the attack. Bateman rallies, but the knee is an issue. Bateman with the "DDD" (I think it's called), a kind of DDT, for the win.
WINNER: Derrick Bateman in 5:00. Fine match between these two. It really lacked the time to tell a story, though.

Fine show to follow up last week's show in order to establish the wrestlers. The only video package promising a "next week" appearance was Bray Wyatt. From everything I've read and heard, Wyatt is a very successful reboot for Husky Harris, and I look forward to seeing him. Some of the production of New NXT is an issue, like the poorly mic'ed crowd and problems with hearing entrance music. Seth Rollins is a stand-out from this episode, though. Also, I would like to know if The Usos and Antonio Cesaro are here for a cup of coffee or more full-time. Finally, the show badly needs a purpose. For previous NXTs, it was "winning the competition" or "making it to the main roster" combined with tons of backstage intrigue. This one lacks that for the most part.



05-07-2012 om 13:56 geschreven door jefken
0 1 2 3 4 5 - Gemiddelde waardering: 0/5 - (0 Stemmen)

04-07-2012
Reks & Hawkins Storyline With Ryback

Ryback picked up a win over Curt Hawkins on Tuesday's live WWE SmackDown. Hawkins and his tag partner Tyler Reks aren't finished with Ryback. They commented on Twitter last night.
Hawkins: "Well that meathead @Ryback22 clearly cheated tonight… Good news is I have an in with the SmackDown GM next week, we go way back."
Reks: "Think @TheCurtHawkins would be mad if he knew the coin we tossed for the match was rigged? No worries, we're not done with @Ryback22 yet."

04-07-2012 om 21:13 geschreven door jefken
0 1 2 3 4 5 - Gemiddelde waardering: 5/5 - (1 Stemmen)

Sin Cara To Be Released?

Sin Cara To Be Released?
- According to people in Mexico's CMLL and AAA promotions, Sin Cara will be released by WWE soon. This will likely send him back to wrestling in Mexico.
04-07-2012 om 21:11 geschreven door jefken
0 1 2 3 4 5 - Gemiddelde waardering: 2/5 - (15 Stemmen)

WWE Files Motion To Dismiss TNA's Lawsuit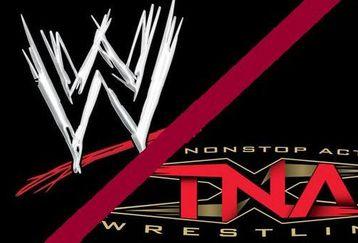 WWE Files Motion To Dismiss TNA's Lawsuit
Today, 06:34 PM Posted by Tiltman in Latest TNA Wrestling News & Rumors
According to PWInsider.com, WWE filed a motion on 6/28 with the Nashville Chancery Court requesting that TNA's lawsuit against them be dismissed. WWE's argument requesting the dismissal noted:
*TNA's lawsuit did not feature any legitimate proof that WWE had attempted to entice contracted TNA talents, including the named Ric Flair, to come work for them and breach their TNA deals.
*That Flair, who was described as a signed TNA talent in the lawsuit, had actually been terminated by TNA prior to the lawsuit being filed.
*TNA's allegation that WWE had misappropriated their trade secrets falls under the scope of TN's Uniform Trade Acts Secret (TUTSA)and that TNA has "failed to state claims upon which relief must be granted" in their lawsuit. Since TNA's only claim of unfair competition is based on the allegation that WWE received material from Brian Wittenstein to allegedly coerce their wrestlers to come to WWE, it would fai to qualify to go further as a lawsuit under TUTSA.
*The same TUTSA requirements would prevent TNA's conspiracy claim against WWE.
*TNA's claim of conversion, under TUTSA would require that physical property alleged to have been stolen derives its value from the trade secrets it contains. Since the only physical property were spreadsheets and files Brian Wittenstein allegedly took when he left his employment at TNA, the actual property has no value and would be tossed out under TUTSA.
*TUTSA would prevent TNA's claim of torturous interference for WWE allegedly going after Ric Flair as TNA would need to prove an existing business relationship between Flair and TNA, prove that WWE moved forward despite that knowledge and that they intended to get Flair to breach his deal.
WWE requested that all of the allegations against them be dismissed noting, "it is not only appropriate as a matter of law but will simplify matters for discovery and trial."

04-07-2012 om 21:07 geschreven door jefken
0 1 2 3 4 5 - Gemiddelde waardering: 0/5 - (0 Stemmen)

More Divas Expected To Leave WWE,
More Divas Expected To Leave WWE,

- Maxine, whose real name is Karlee Leilani Perez, quit WWE last week due to frustration with her lack of upward mobility after being affiliated with the sports entertainment organization for over three years. F4Wonline.com reports she wasn't the only female talent frustrated with her standing in the company and that some employees believe she will not be the last to leave on her own accord. This comes on the heels of Kelly Kelly taking a hiatus in order to return to modeling and see if she can land opportunities in Hollywood.
Maxine continues a trend that began last year of female talent opting to walk away from WWE, which includes Michelle McCool, Gail Kim, Maryse, Brie Bella and Nikki Bella.
04-07-2012 om 21:03 geschreven door jefken
0 1 2 3 4 5 - Gemiddelde waardering: 1/5 - (4 Stemmen)

BobbyRoode Interview: Talks Hogan Saying He Wasn't Ready, Team Canada, More
Bobby Roode Interview: Talks Hogan Saying He Wasn't Ready, Team Canada, More
This past Sunday night TNA Champion Bobby Roode stopped by The LAW to promote this Sunday's 'Destination X' (presented by Viewer's Choice in Canada) pay-per-view he headlines against Austin Aries. The full interview is available
here
. Here are a few excerpts from the interview:
On his first singles run after Team Canada broke up:
In hindsight, I honestly thought that when I broke off from Team Canada, I was gonna get that push. I was starting to be elevated slowly; I obviously had that match with Jeff Jarrett, I had a run with Booker T, and I was right on the brink. That extra push, I think, would have put me through the top, and I think for whatever reason it didn't happen. Now, when I got the opportunity to step away from Beer Money, I kinda remembered that, and I wanted to really make the best of the opportunity that I had as a singles competitor, and really stand out. Whether I had two minutes on TV or twenty minutes on TV, I wanted to be remembered. I wanted that segment to be remembered; I wanted to be the best thing on the television show; I wanted to entertain people, and really show what I had to prove. I think I've done that, and obviously being a world champion has shown that I'm able to be a top guy outside of a tag team. It's been a learning experience, the whole thing has been a learning experience, and I continue to learn even now. It's been different, definitely a different run than the first time.
The events during the day of 'Bound for Glory' last year:
It was interesting to say the least, but the only thing I can say is that obviously things happen for a reason. Looking back, if I had defeated Kurt Angle that night and went on as a world champion as the babyface, who knows how long I would have lasted? I think just the character change, and turning into the "It Factor" and the "Leader of the Selfish Generation" gave me that little bit extra, and obviously has done well for me. It's not only helped elevate myself, but it's elevated other people. It's elevated James Storm as well. Like I said, everything happens for a reason. People were obviously disappointed. I was really disappointed, but a short time after that, it was November the 3rd, I ended up winning the world title
Hulk Hogan's assessment of Roode at the time:
Like I said, things happen for a reason, and things are said for a reason. It's professional wrestling, and everybody's entitled to their own opinion. I just took it as an eye-opener, and it did put a chip on my shoulder. When I went out there that night and I lost to Kurt, that pissed me off. Hulk's comments, and losing that night on such a big night, after such a big build-up, getting the opportunity again on television to go out there and possibly be a world champion changed my focus and changed my attitude.
Source
04-07-2012 om 20:54 geschreven door jefken
0 1 2 3 4 5 - Gemiddelde waardering: 5/5 - (1 Stemmen)

Sting's Attackers create twitter account
Sting's Attackers create twitter account
Seems as if the mystery attackers who took out sting a few weeks ago have surfaced on
Twitter
and now go by the name "The Aces and Eights". TNA Writer, David Lagana retweeted a few tweets from the group and then quickly deleted them.
04-07-2012 om 20:38 geschreven door jefken
0 1 2 3 4 5 - Gemiddelde waardering: 1/5 - (1 Stemmen)

03-07-2012
Ratings smackdown

- Friday's episode of WWE SmackDown did a 1.82 (1.8) cable rating, with 2.63 million viewers. The numbers were down 9% and 11% from the previous week, which had seen a jump from the normal rating.

03-07-2012 om 12:35 geschreven door jefken
0 1 2 3 4 5 - Gemiddelde waardering: 1/5 - (1 Stemmen)

Who Played Doink on Raw

PWInsider.com reports that "The Brooklyn Brawler" Steve Lombardi played Doink the Clown on tonight's RAW. Lombardi has played the character many times in the past.
03-07-2012 om 12:33 geschreven door jefken
0 1 2 3 4 5 - Gemiddelde waardering: 0/5 - (0 Stemmen)

DDP & Doink The Clown Return To WWE On RAW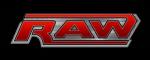 DDP & Doink The Clown Return To WWE On RAW


As expected, "Diamond" Dallas Page appeared on Raw Supershow as the latest "Blast From The Past" legend. Doink the Clown also made his return to WWE on Monday's Raw. He worked a match against Heath Slater. Reversing the trend, Slater actually went over and won the match.

After the match, Diamond Dallas Page returned and gave Slater the Diamond Cutter.

Doink and DDP were brought in as "Blast From The Past" names to celebrate the lead-in to the 1000th episode of Raw. Bringing in past names is going to be a reoccurring theme until the 1000th episode on July 23, 2012.

03-07-2012 om 12:29 geschreven door jefken
0 1 2 3 4 5 - Gemiddelde waardering: 3/5 - (2 Stemmen)

Uitslagen raw 2 juli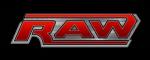 Posted in: Raw
WWE Monday Night RAW Supershow Results 7/2/12
By Marc Middleton
Jul 2, 2012 - 11:10:02 PM

- Tonight's WWE RAW Supershow opens up with the normal intro video. We get a video package with highlights of John Cena vs. Chris Jericho and Big Show's interference from last week's show.
- We're live from Laredo, Texas as Michael Cole welcomes us to episode 997 of RAW. They hype tonight's General Manager Teddy Long and his main event - CM Punk and John Cena vs. Daniel Bryan and Chris Jericho. The Money in the Bank briefcase hangs above the ring as John Cena's music hits and out he comes.
Cena talks about last week. He says he thanked Jericho and thanked Big Show. Cena says Jericho was right about him needing to prepare for Money in the Bank. Jericho was right about anything happening in the match. Cena says he got a crash course education in that when Big Show attacked. Cena says he now knows what exactly will happen at Money in the Bank - he needs to be prepared for anything. Cena says two things will happen at MITB - Big Show will lose at Money in the Bank and he will grab the contract, cash in the contract and become the next WWE Champion. Daniel Bryan comes out interrupting and he's chanting "YES!" the whole way to the ring.
Bryan says he didn't even realize Cena was out there. Bryan says Cena is irrelevant to him. Bryan says he is going to defeat CM Punk at Money in the Bank and become the new WWE Champion. Bryan says if Cena manages to get the briefcase, then his relevance will be as the first Superstar to ever cash in his contract and lose. Cena says he can think of one person who disagrees with Cena. CM Punk appears and heads to the ring. Punk says a lot more than one person disagrees with Bryan and he gets the fans to chant.
Punk dances around the ring chanting yes. Bryan begs for one person to have an original thought and not steal his. Punk brings up AJ Lee being the special referee for their Money in the Bank WWE Title match. Punk says Bryan's ex is going to count his shoulders to the mat. Punk says if Cena wins Money in the Bank, it comes down to just them... Chris Jericho's music interrupts and out he comes. Jericho comes out and says Punk is still a wannabe. Jericho mocks Punk for copying his ideas and Punk calls him Bon Jovi. Jericho and Bryan have words. Jericho cuts him off with a big "shut the hell up." He welcomes us all to RAW is Jericho. Jericho says nobody in the ring will ever, ever be the same again, after tonight. Jericho says he invented Money in the Bank so he's going to win it. Jericho is interrupted by Kane and out he comes.
Kane comes out and grabs Jericho's mic. He's interrupted by Big Show's music and now here he comes to the ring. Cena readies for a fight but is attacked from behind by Bryan. Jericho and Kane go at it while Punk drops Bryan with a kick. Punk goes down and Kane takes Jericho down in the corner. Show comes in and goes at it with Cena. Show grabs for a chokeslam but Kane makes the save. Show fights Kane off and headbutts him. Everyone is laid out except Big Show. Show leaves everyone laying and walks up the ramp. We go to commercial.
Cody Rhodes, David Otunga, Titus O'Neil and Darren Young vs. Christian, Santino Marella, R-Truth, Kofi Kingston
Back from the break and out comes AW with Titus O'Neil and Darren Young as Cody Rhodes waits in the ring with David Otunga. The WWE Tag Team Champions R-Truth and Kofi Kingston are out next with Intercontinental Champion Christian and United States Champion Santino Marella. Christian starts out with Young and they go at it back and forth. Christian with a missile dropkick for 2 before tagging in Truth.
Kofi comes in. He ends up taking out Titus on the floor but gets floored by Young. Both teams square off at ringside as we go back to commercial.
Back from the break and Cody is in control of Kofi. AW is miced up at ringside and we hear him rooting his team on. Titus comes in and slams Kofi hard for a 2 count. Kofi comes back with a dropkick and takes Titus down. Santino and Otunga come in at the same time and go at it. Santino with a stunner and a 2 count as Young and O'Neil break the pin. The tag champs come in and take them out. AW tells Young and Titus to stop. He walks them up the ramp and they leave the match. Otunga and Santino go at it. Otunga tries for a tag but Cody drops off the apron and also walks out of the match. Brodus Clay's music hits and out he comes with Naomi and Cameron. Otunga goes to the floor but gets attacked by Christian and then the tag champs. Otunga meets Clay on the floor. Clay rolls him back in the ring. Otunga turns around to the Cobra from Santino for the win.
Winners: Christian, Santino Marella, R-Truth, Kofi Kingston
- After the match, Christian lays out Otunga with Killswitch. Clay gets his revenge on Otunga and nails a big splash. Naomi, Cameron and some kids come in the ring to dance with everyone else as we go to replays.
- Alberto Del Rio and Ricardo Rodriguez walk up on Teddy Long backstage. Del Rio talks about the World Heavyweight Title shot he earned months ago after WrestleMania. Teddy says Del Rio doesn't deserve anything in his opinion but the Board of Directors have named him the #1 contender. He will face Sheamus at Money in the Bank. Teddy says that was their decision but he has other plans for tonight. Del Rio is in a match and it's up next. We go to commercial.
Alberto Del Rio vs. Sin Cara
Back fro the break and Ricardo Rodriguez begins the introduction of Alberto Del Rio. Out next comes his opponent, Teddy Long. Cara runs to the ring but Del Rio takes him out when he tries to enter with a knee to the head. Del Rio unloads on Cara and beats him out to the floor. The bell hasn't rang yet as Del Rio applies the cross armbreaker. Cara taps out on the floor but Del Rio won't break the hold. Officials try to break the hold but Del Rio finally lets go. The crowd chants something in Spanish at Del Rio as officials tend to Cara.
- AJ is backstage when Daniel Bryan walks up. He confesses that he's always cared about her. Bryan says he was just frustrated with himself for messing things up and he didn't know how to react. Bryan says he's sorry and hands her a rose. AJ says she's sure it has nothing to do with the fact that she's special referee. She says Bryan doesn't care about her and never has. AJ says she can't wait to win her match tonight and then run into the arms of the man who everyone sees as her soul mate. She bites off the rose and spits it out before walking off.
- Paul Heyman is shown preparing to speak live via satellite. Back to commercial.
- Back from the break and we see footage of Triple H laying out Paul Heyman at No Way Out. We go live via satellite to Paul Heyman. Heyman announces that Lesnar has made a decision regarding Triple H's SummerSlam challenge. Heyman says Lesnar will deliver it straight to Triple H's face at the 1,000th RAW. Heyman goes on and says if Lesnar accepts, he will end Triple H's in-ring career. Heyman says if Lesnar accepts, it won't be a match - it will be a mercy killing.
- Just announced for tonight - Kane vs. Big Show in a No DQ match. Also, Sheamus and AJ Lee vs. Dolph Ziggler and Vickie Guerrero. Back to commercial.
Vickie Guerrero and Dolph Ziggler vs. AJ Lee and Sheamus
Back from the break and Vickie Guerrero introduces herself as the Queen Diva. She introduces Dolph Ziggler next and out he comes. AJ Lee is out next followed by the World Heavyweight Champion Sheamus.
Vickie and AJ try to scrap but it gets broken out. Sheamus starts out with Ziggler and they lock up. Sheamus takes him down but they trade holds. Sheamus runs into an uppercut and gets dropkicked for a 1 count. Ziggler with right hands before working on the arm of Sheamus. Ziggler ducks a clothesline but gets dropped on his face. Sheamus runs over Ziggler with a forearm for a 2 count. Ziggler kicks out Sheamus' leg and kicks him in the face. Ziggler comes back in with a big tornado DDT for another 2 count. Ziggler with a headlock now.
Sheamus fights out and knocks Ziggler out of the air. Sheamus nails White Noise and readies for a Brogue Kick but Ziggler tags in Vickie and avoids it. Sheamus is forced to tag in AJ but first he knocks Ziggler out of the ring with a Brogue Kick. AJ comes in and kicks Vickie before hitting her with Shining Wizard for the win.
Winners: AJ Lee and Sheamus
- After the match, AJ runs around chanting "yes" and runs right up the ramp to the back. We get replays and then go backstage to AJ. She's looking for CM Punk and walks up on him on the phone. He tells her to hang on and she gets mad for a second. Punk hangs up and says he was on the phone with his sister. She asks if he saw the match. He says no because he was on the phone and didn't know she had a match. She's now upset that he wasn't paying attention to her. AJ walks off upset and Punk shrugs his shoulders. Back to commercial.
- Back from the commercial and Heath Slater is in the ring. We see a video of his recent run-ins with WWE Legend. Slater says that's not funny and he's not a clown. Out comes WWE Legend (?) Doink the Clown.
Heath Slater vs. Doink the Clown
The bell rings and they lock up. Doink smacks Slater and he gets mad. Slater turns it around and beats Doink down. They go back and forth until Slater hits his big neckbreaker for the win out of nowhere.
Winner: Heath Slater
- After the match, the music hits and out comes Diamond Dallas Page! DDP gets a big pop and does the "BANG!" The fans chant his name as Slater mocks him. DDP pulls Slater in for a hug but lays him out with a big Diamond Cutter. DDP slaps hands with the fans and leaves to another pop.
- We get the trailer for No Holds Barred.
- Kane and Big Show are walking backstage as we go back to commercial.
- Back from the break and we get a video of John Cena and Alicia Fox visiting troops at the Walter Reed Army Medical Center last week.
No DQ Match: Kane vs. Big Show
Kane is out first for the next match. Big Show comes out and hits the ring ready to fight. He backs Kane in the corner with body shots and a big chop. Kane fights back with right hands and a headlock. Show knocks Kane down with a big shoulder. Kane ends up dropping Show's neck over the top rope but Show knocks him off the apron and into the barrier. Show works Kane over on the floor now. Show for a big boot but Kane moves and his leg gets hung up on the barrier. Kane fights back now until Show whips him into the ring post.
Kane goes for a chokeslam on the floor but Show fights it off. Show drops Kane with a big kick. Show rolls Kane back in the ring and grabs a steel chair. Kane fights back as Show enters the ring. Kane hits a big DDT and covers for 2. Kane goes up to the top but Show moves and he goes down. Kane grabs the chair but Show spears it into him. Show clutches his shoulder but chokeslams Kane on the chair for the win.
Winner: Big Show
- Teddy Long runs into Eve Torres backstage. She starts kissing up and he tells her to save the drama. Teddy puts a big name tag on her, laughs and walks off. Eve tears it up and walks up on AJ, who is still upset. Eve says she's been really busy lately, taking a play out of her book. Eve tells her to leave the mind games to grown ups and go do what little girls do best - sit in the corner and cry. AJ says Eve will do anything for attention. AJ asks what Eve is going to do now that John Laurinaitis is gone, who is she going to brown-nose next. AJ says she's going to show Eve and everyone else how to get attention. She walks off and Eve shakes her head. Back to commercial.
Tyson Kidd vs. Tensai
Back from the break and Tyson Kidd waits in the ring as Tensai comes out with Sakamoto. The bell rings and Tensai backs Tyson in the corner and unloads on him. Out of nowhere Kidd rolls Tensai up for the quick win.
Winner: Tyson Kidd
- After the match, Tensai takes out his frustrations and beats up Sakamoto in the ring. Tensai tosses him out to the floor as the crowd boos. Tensai goes out after him and continues the assault as we go to a replay of the match.
- Chris Jericho is backstage when Daniel Bryan walks up. Bryan hopes he isn't wearing his stupid light jacket to the ring. Jericho puts down Bryan's yes jacket and his beard. Bryan chants "yes" as Jericho tells him to never ever say that again. Jericho chants "ever again" as Bryan chants "yes." We see Punk and Cena getting ready before going back to commercial.
- Tyson Kidd is backstage when Josh Matthews walks in for comment on his victory. Kidd says he's on top of the world but Tensai attacks from behind. Tensai throws Kidd into the lockers and leaves him lay.
Chris Jericho and Daniel Bryan vs. CM Punk and John Cena
We go to the ring and out comes Chris Jericho followed by Daniel Bryan for the main event. WWE Champion CM Punk is out next followed by his partner John Cena. Punk starts things off with Bryan.
They go at it and Bryan drops Punk with a shoulder. Punk comes back with arm drags and an uppercut. Punk with chops in the corner and a suplex for 2. Cena comes in and unloads on Bryan. Cena with the bulldog but Jericho tags in. Jericho gets dumped on the floor as Cena and Punk stand tall. Back to commercial.
Back from the break and Jericho has Cena in a headlock. Cena fights out but Jericho cuts him off. Cena rolls out of the way and Jericho misses a Lionsault next. Bryan tags in and stops Cena from tagging. Bryan takes Cena back into the corner and beats him down with kicks. Bryan runs and connects with a dropkick for another 2 count. Bryan tags in Jericho and they double team Cena. Jericho takes over now and keeps Cena from tagging.
Jericho blocks an Attitude Adjustment and drops him with a DDT for a 2 count. Jericho goes on but misses a dropkick in the corner as Cena moves. Punk finally comes in and takes out Bryan with a clothesline and dropkick. Punk with a neckbreaker now. Punk hits the high knee but Bryan counters the bulldog. Punk with a powerslam for 2. Punk locks in the Anaconda Vice but Jericho breaks it. Cena comes in and takes out Jericho to the floor. They fight up the ramp and to the back with Cena in control. Punk and Bryan go at it back and forth now. Bryan drops Punk with a kick to the head. Punk gets to his knees but Bryan drops him with another kick and covers for 2. They go to the top and Punk nails a big superplex. Bryan kicks out at 2.
AJ's music hits and out she comes skipping around the ring. Bryan and Punk go at it trading shots. She looks upset that nobody is paying attention. She gets on the apron and they still don't give her any attention. They collide in mid-air and go down at the same time. AJ goes under the ring and brings out a table. AJ sets the table up at ringside and slowly walks up the ring steps. AJ climbs up to the top to jump down through the table. Bryan gets up and begs her not to. Punk climbs up top with her and tells her to get down. She grabs him and kisses him. AJ pushes Punk down onto Bryan and they both crash through the table. She looks down from the top turnbuckle and laughs at them. AJ chants "yes" as we go to replays of what just happened. RAW goes off the air with AJ smiling from the top.
03-07-2012 om 12:26 geschreven door jefken
0 1 2 3 4 5 - Gemiddelde waardering: 2/5 - (1 Stemmen)

A Surprising WWE Release - Full Details

A Surprising WWE Release - Full Details
Posted by Andy Steven on 07/02/2012 at 09:38 PM
Former WWE star Armando Estrada had apparently been under WWE contract for the past year but was never used. He issued the following statement tonight:
"Espérate ... Espérate ... Espérate ...
Everybody, listen to me!
I would like to take this opportunity to let everyone in the wrestling world know that on 6/27/12, I was released from my contract with WWE.
What's that you say??? OH, you didn't know (Road Dogg) I was under contract to WWE? Apparently, a lot of people (including members of creative) were not privy to that information. I have been "working" with World Wrestling Entertainment for almost 18 months. I was only used once during that time period, making a brief cameo as Tyson Kidd's manager in May of last year. I was told I did a great job and to be patient. I have been patient for quite some time now while sitting at home "waiting for the call".
It's not fun, trust me. Numerous creative ideas/scenarios were submitted during my tenure and unfortunately nothing materialized for me. And although my talents were not utilized this time around, should I decide to return to WWE in the future, I firmly believe that door will be open. Timing is everything, not just in showbiz, but in life. Thank you to everyone in WWE!
For those promoters that would like to utilize my talents, believe me when I say, I am the MOST ENTERTAINING individual to step foot into the wrestling industry in the last decade (toot-toot)! If you would like to book me for wrestling shows, autograph signings/appearances, please do so at bookarmando@yahoo.com (serious inquiries only). I will show up on time, in shape, and ready to perform for your audience.
You can also follow me on Twitter @RealArmandoHaHa. Thanks for your time....Oh yeah, 1 last thing. My name es ARMANDO ALEJANDRO ESTRRRADA and I will be making an #Impact soon.........HA-HA! "

03-07-2012 om 11:59 geschreven door jefken
0 1 2 3 4 5 - Gemiddelde waardering: 0/5 - (0 Stemmen)

TNA Wrestler Shannon Moore Officially Announces His Departure From TNA
TNA Wrestler Shannon Moore Officially Announces His Departure From TNA
Shannon Moore, who had taken a leave of absence from the company earlier in the year, announced tonight via Twitter that he had requested and been granted his release from TNA.
@TheShannonBrand
Quote
Just want to let you all know I asked for my release from TNA and they granted me my release. Wanted you all to hear it from me. Thanks all
03-07-2012 om 11:47 geschreven door jefken
0 1 2 3 4 5 - Gemiddelde waardering: 0/5 - (0 Stemmen)

02-07-2012
Christian Talks About Sprain Ankle Injury

Christian Talks About Sprain Ankle Injury
Posted by Steve Carrier on 07/02/2012 at 04:03 PM
Christian recently spoke with Corpus-Christi Caller about the severity of his ankle sprain suffered earlier this year which caused him to miss WrestleMania and a few months of action.
"After talking with a couple different doctors, they said that on a scale of 1-10 of the severity of the sprain, it was a 10. It was as bad as it could have possibly been," Christian told the Corpus-Christi Caller newspaper promoting Tuesday's live Smackdown taping. "It was a little bit frustrating to say the least, but it's just one of those things where you got to get through it."
Christian also mentioned that he would like to get back into the World Title status.
"I've always viewed the Intercontinental Champion as the next guy in line to step up. I was fortunate enough to be the champion twice. Winning that title again would be great."
02-07-2012 om 22:40 geschreven door jefken
0 1 2 3 4 5 - Gemiddelde waardering: 0/5 - (0 Stemmen)

News From Extreme Rising; Saturn Injured & More

News From Extreme Rising; Saturn Injured & More
Posted by Andy Steven on 07/01/2012 at 05:40 PM
- Saturday's Extreme Rising show drew 800 – 900 fans in Philadelphia. The promotion is said to be very happy with it considering the negative reaction to Extreme Reunion.
- The next scheduled events for the promotion will be on the weekend of September 21 in Pittsburgh, PA and Cleveland, Ohio. The promotion plans to return to the Northeast in November if those go well.
- Former WWE Superstar Perry Saturn suffered a stinger early in his match with Papadon. Saturn was unable to feel his left arm for a while, forcing them to work around it. Papadon did great in the eyes of management for the weekend.

02-07-2012 om 22:30 geschreven door jefken
0 1 2 3 4 5 - Gemiddelde waardering: 0/5 - (0 Stemmen)

Impact Wrestling Quarter Hour Ratings For June 28, 2012

Impact Wrestling Quarter Hour Ratings For June 28, 2012
First Hour Break Down
Q1: Impact opened with a 0.89 rating, which was essentially the same as the previous two weeks. The segment included Rob Van Dam vs. Mr. Anderson in a BFG Series match, video packages, and half of a commercial.
Q2: Impact slipped slightly to a 0.87 rating for Austin Aries's and Bobby Roode's mid-ring confrontation, plus one-and-a-half commercials. The Q2 rating was above and below the previous two weeks.
Q3: Impact dropped to a show-low 0.80 rating for the randomly-introduced X Division qualifying match between Sonjay Dutt and Rubix, one commercial, and the Gut Check deliberations segment with Taz, Snow, and Prichard. This was the lowest-rated Q3 of the summer run and lowest-rated quarter-hour of the summer outside of the first week in the new timeslot.
Q4: Impact rebounded to a first-hour-high 0.91 rating for the first-half of Samoa Joe vs. Bully Ray, plus two commercials. The trend continues of the audience slowly starting to tune in at the end of the first hour in the new timeslot. However, the segment was the lowest-rated Q4 of the summer series outside of the first week.
Second Hour Break Down
Q5: Impact leaped to a 1.07 rating in the standard Impact timeslot for the second-half of Joe vs. Ray, Joseph Park's post-match challenge to Bully for a match, Claire and Dixie Carter in the hallway, Kaz in Hogan's office, and one full commercial. This was up from last week's Q5 rating, but below the previous two weeks.
Q6: Impact dipped to a 1.00 rating for Madison and Garett backstage, Brooke & Tessmacher & Gail Kim backstage, Rashad Cameron vs. Scorpio Sky in the ring for a X Division qualifier, one commercial, and Hogan backstage with James Storm and Jeff Hardy. This was the lowest-rated Q6 of the summer run outside of the first week.
Q7: Impact increased slightly to a 1.03 rating for the Gut Check segment involving Taeler Hendrix and Joey Ryan, one commercial, and ring intros for the main event. The Q7 rating was above and below the previous two weeks.
Q8: Impact jumped to a 1.16 rating for the Tag Title main event and one commercial. There was also Daniels's "big reveal" in the final minute of the show following the match. This was the highest-rated Q8 of the summer run, highest-rated quarter-hour for any quarter-hour during the summer run, and highest-rated final segment of an Impact show since February 23.
Source
02-07-2012 om 22:13 geschreven door jefken
0 1 2 3 4 5 - Gemiddelde waardering: 0/5 - (0 Stemmen)

Velvet Sky Comments On The Release Of Angelina Love
Velvet Sky Comments On The Release Of Angelina Love
TNA Knockout Velvet Sky posted the following comment on
her twitter account
regarding the release of her former tag team partner Angelina Love's from TNA:
"Such a damn shame!! So much left to do there! I know you're gonna move on to big things bud, good luck and as always I love u!!"
02-07-2012 om 22:10 geschreven door jefken
0 1 2 3 4 5 - Gemiddelde waardering: 2/5 - (4 Stemmen)

Angelina Love Announces Departure From TNA
Angelina Love Announces Departure From TNA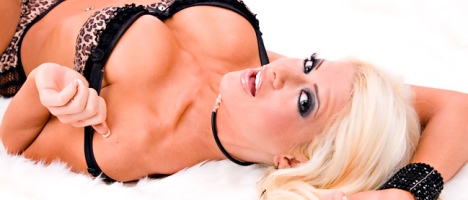 5 time TNA Knockouts Champion, Angelina Love, has revealed on her offical twitter page that she asked and was granted her release from TNA Impact Wrestling. You can read the tweet below.

"To all my wonderful fans, just want to let you know I have been granted my release from TNA. It was completely amicable parting of ways and I want to thank TNA and all of its employees for the wonderful journey I've had there over the years. Now I'm on to the next amazing chapter of my life! If you are looking to book me please contact John at john@spectacularsignings.com Thank you"
02-07-2012 om 22:08 geschreven door jefken
0 1 2 3 4 5 - Gemiddelde waardering: 5/5 - (1 Stemmen)

Over mijzelf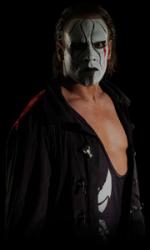 Ik ben
Boon Kenneth
, en gebruik soms ook wel de schuilnaam
Sting
.
Ik ben een man en woon in
Dworp
(Belgie) en mijn beroep is .
Ik ben geboren op 05/06/1989 en ben nu dus
30 jaar
jong.
Mijn hobby's zijn: Worstelen en films.
Gastenboek
Druk op onderstaande knop om een berichtje achter te laten in mijn gastenboek
E-mail mij
Druk op onderstaande knop om mij te e-mailen.