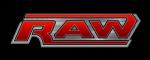 WWE Raw Results - April 30th, 2012
Posted by Steve Carrier on 04/30/2012 at 09:34 PM
- Tonight's WWE RAW Supershow opens up with a look back at John Cena vs. Brock Lesnar at Extreme Rules and Cena's post-match comments.
- We get a graphic that says Monday Night RAW Starring Brock Lesnar. Justin Roberts is in the ring and introduces John Laurinaitis. Michael Cole and Jerry Lawler welcome us to a sold out RAW from the Nutter Center in Dayton, Ohio. Laurinaitis makes his way to the ring and is all smiles.
Laurinaitis says he changed WWE in one night and did it for the fans, did it for People Power. Laurinaitis says the fans should thank him for bringing the most dangerous athlete to WWE. A man who's face will be synonymous with WWE for years to come. A man who beat up John Cena so bad that he will never be the same. A man who turned WWE on its ear in one night more than anyone has in the past. A man who brought legitimacy back to WWE. Laurinaitis introduces that man - Brock Lesnar, and out he comes.
Lesnar shakes Laurinaitis' hand and gets bood. Lesnar says the world saw him first hand bringing the pain last night, exactly what he said he was going to do. Laurinaitis speaks but is interrupted by Triple H's music. Triple H comes out in a suit but doesn't look happy.
Triple H shakes the hand of Laurinaitis and offers Lesnar a shake. Lesnar hesitates but they shake. HHH says he's here to do what Laurinaitis doesn't have the guts to do. HHH says Brock's days of holding up WWE are through. HHH says the private jet that flew Lesnar here today won't be taking him back home unless he wants to pay for it. HHH says the same goes for the limousine. Lesnar won't be getting a raise and won't be getting any kind of special treatment. HHH says the name of the show always has and always will be Monday Night RAW, period. Those demands he bullied Laurinaitis into, those aren't valid either. Laurinaitis objects and doesn't think it's right to go back on their word. HHH tears up the contract and Lesnar is fuming.
HHH says Laurinaitis had no authority to agree what he agreed to and Lesnar won't be getting any of it. Lesnar is now staring down Laurinaitis. HHH says he wants Lesnar here and the WWE fans want him here. They might not love or like Lesnar but they want to see him, Triple H says. They want to see him in a rematch against John Cena. They want to see him vs. CM Punk, Randy Orton and Sheamus, he says. HHH says if Lesnar wants to do it, he's going to do it under the original contract he agreed to. HHH says he will understand if Lesnar feels wronged and wants to go home with his loss to Cena in the books. HHH says he doesn't want that and neither does Lesnar. HHH asks Brock what is it going to be. Laurinaitis says it's not fair to put Brock in this position. HHH says this is between he and Brock now. Laurinaitis won't shut up and it pisses HHH off.
HHH asks Lesnar if they have a deal. Laurinaitis says HHH is being disrespectful and he may have to address this to the Board of Directors. HHH turns around to Laurinaitis but gets attacked by Lesnar. Lesnar beats HHH down and takes him to the corner. HHH fights back with right hands but Lesnar drops him in the Kimura Lock. Lesnar tightens the hold before Big Show, R-Truth, Sheamus and Kofi Kingston run down for the save. Lesnar leaves the ring as security comes down. Trainers check on HHH in the ring and he thinks his arm is broken. Lesnar fumes at ringside as security moves him to the ramp and Big Show looks on with Sheamus from the ring. The crowd chants "you suck" at Lesnar as HHH is helped to his feet in the ring by Big Show and others.
Lesnar heads off through the backstage area as Show, Sheamus and the other Superstars help Triple H out of the ring. We go to commercial.
- Back from the break and we see Triple H being tended to backstage by trainers.
- Eve Torres comes out and announces a Beat the Clock Challenge for tonight. The winner will face WWE Champion CM Punk at the Over the Limit pay-per-view.
Beat the Clock Challenge Match: The Miz vs. Santino Marella
We go to the ring and out first comes The Miz. WWE's United States Champion Santino Marella is out next.
Early pin attempts to start. Santino takes control but Miz comes back with a high knee. Santino counters and ducks a clothesline before dropping Miz with a shoulder for 2. Miz drops Santino with a kick to the head and then another for a 2 count. Miz takes Santino to the corner and beats him down. Santino ducks another clothesline and rolls Miz up for 2. Miz drops Santino with a neckbreaker for another pin attempt. Miz hits the clothesline in the corner but stalls. Miz comes off the top with a ax handle blow for another 2 count. Miz with more offense and another pin attempt. Santino counters and drops Miz on his head. Santino drops Miz over the top rope and hits right hands. Santino comes back with his usual moves and drops a headbutt. Santino pulls out the Cobra but Miz ducks it. Miz rolls Santino up but Santino counters with a roll up of his own. Miz with a boot to the head and the Skull Crushing Finale for the win at 4 minutes and 18 seconds.
Winner: The Miz
- Back from the break and we get stills from Extreme Rules where Layla returned to defeat Nikki Bella for the WWE Divas Title.
Nikki Bella vs. Brie Bella vs. Layla
The Bella Twins are waiting in the ring as we get ready for a triple threat with the title on the line. Out next comes the WWE Divas Champion Layla.
The bell rings and The Bellas argue with each other. Layla takes advantage and dropkicks one into the other. Layla covers one of the Bellas and gets the quick win.
Winner: Layla
- Chris Jericho comes out and waits for his opponent as we go to commercial.
Beat the Clock Challenge Match: Chris Jericho vs. Big Show
Back from the break and Jericho waits in the ring as we see stills from the Chicago Street Fight at Extreme Rules. WWE Intercontinental Champion Big Show is out next. They must beat 4 minutes and 18 seconds.
Show takes Jericho to the corner with a big chop. Show with a slam and pin attempt. More chops from Show in the corner. Show with a back splash in the corner. He runs the ropes and Jericho dropkicks the leg out. Jericho with kicks to the head now. Jericho with a dropkick to the face for a 1 count. Jericho climbs up to the top and comes flying down but Show knocks him in the chest. Show goes to the second rope for a splash but Jericho moves out of the way. Jericho with a Lionsault and a 2 count.
Jericho goes for the Walls of Jericho but Show turns it into a roll up for 2. Show grabs for a chokeslam but Jericho blocks it and drops a DDT for another 1 count. Show stops Jericho running with a spear. Show with another pin attempt as we see Miz watching backstage. Jericho ducks a knockout punch. He goes for the Codebreaker but Show grabs him. Jericho hangs on and pulls Show over the ropes as the referee begins to count. They fight out on the floor and Show shoves him hard into the barrier. Show charges with a big boot but Jericho moves and Show flies over the barrier. Jericho makes it back in the ring before the 10 count but the Beat the Clock clock expires. It looks like the referee botched his count here but Jericho is named the winner and he Beat the Clock. Lawler promises more after the commercial.
Winner by Count Out: Chris Jericho
- Back from the break and it's announced that Jericho and Show did not beat the clock. The Miz still has the top time with 4 minutes and 18 seconds.
Brodus Clay vs. JTG
We go to the ring and out comes Brodus Clay and his dancers. No Hornswoggle tonight. JTG is watching things from ringside and he doesn't look happy.
They lock up and Clay overpowers JTG and then dances a little. Clay won't let JTG get anything in and takes control of the match. Clay with a big scoop slam and an elbow drop. JTG counters and takes out Clay's legs. JTG runs the ropes and Clay knocks him out of the air with a headbutt. Clay with a big splash in the corner and an overhead suplex. Clay runs the ropes and hits the big splash for the pin.
Winner: Brodus Clay
- After the match, Clay brings some kids in the ring and has them dance around.
- We get a look back at Cena vs. Lesnar at Extreme Rules.
- They also show what happened between Lesnar and Triple H earlier tonight.
- Eve is backstage with Teddy Long and Laurinaitis. Eve says Teddy's presence is annoying Laurinaitis and tells him to leave. Eve tells Laurinaitis to sit down and calm down. Laurinaitis is upset. Eve says he has lost Lesnar, Lesnar is gone from WWE. Eve says WWE needs a leader right now and the entire world is watching Laurinaitis right now. She asks him what he's going to do? Who is John Cena's next opponent going to be? Laurinaitis stands up and says he knows who it will be and Cena won't like it.
Beat the Clock Challenge Match: Randy Orton vs. Jack Swagger
We go to the ring and out comes Randy Orton for another Beat the Clock Challenge match. We to commercial as orton makes his entrance.
Swagger comes back and takes Orton to the corner again. Orton fights out but Swagger knocks him back down. Orton makes another comeback and hits the draping DDT. Orton preps for the RKO with 30 seconds left. Swagger blocks it and applies the ankle lock. Orton rolls out and sends Swagger into the turnbuckle. Orton hits the RKO and beats the clock with 2 seconds left. 4 minutes and 16 seconds is the new time to beat. We see The Miz watching backstage and he's upset.
Winner: Randy Orton
- It's announced that John Cena has been summoned to the ring to find out his Over the Limit opponent. Still to come, R-Truth and Kofi Kingston vs. Epico and Primo. Back to commercial.
WWE Tag Team Title Match: R-Truth and Kofi Kingston vs. Epico and Primo
Back from the break and out comes Rosa Mendes with the WWE Tag Team Champions Primo and Epico. The challengers R-Truth and Kofi Kingston are out next.
Primo and Truth start things off and go at it. Truth takes control and sends Primo out to the floor. Epico and Primo regroup on the floor as we go back to commercial.
Back from the break and Truth with a 2 count on Primo. Lawler announces that Triple H's arm is broken. The tag champs take control and double team Truth in the corner now. Truth tries to make a comeback but they stop him. Truth finally hits a kick to the jaw as Kofi waits for the tag. Epico and Kofi come in at the same time. Kofi takes out both men and unloads on Epico. Kofi with a big dropkick and a right hand. Kofi with the Boom Drop. He goes for Trouble in Paradise but is distracted by Rosa and Primo. Truth takes out Epico and Kofi connects with the kick for the pin and the titles.
Winners and New WWE Tag Team Champions: Kofi Kingston and R-Truth
- We see Kane and The Great Khali headed to the ring as we go back to commercial.
- Primo and Epico are arguing backstage when Abraham Washington walks up. Rosa says let's talk. Abe says if he would have been given the chance, they wouldn't have lost the titles. He's interrupted by The Great Khali's music.
Beat the Clock Challenge Match: The Great Khali vs. Kane
Khali dances in the ring as we wait for Kane. The pyro goes off and out he comes.
We see Orton watching backstage. The time to beat here is 4 minutes and 16 seconds. Kane attacks first but Khali throws him in the corner. Khali with elbows now. Khali stomps Kane and hits a big chop. Khali with another big chop. Kane grabs for a chokeslam but Khali fights him off. Kane dropkicks Khali's leg out and he goes down. Kane takes control now and keeps Khali on the mat.
Kane with a DDT and a 2 count. Kane keeps Khali on the mat and works him over with shots to the head. Kane comes off the top rope for another 2 count. Kane dropkicks Khali in the face and tries for another pin. Khali finally fights back and hits a big boot. Khali with a clothesline and the big overhead chop. Kane rolls out of the ring. Khali comes out after him but gets caught with a right hand. They fight outside of the ring. Khali brings him back in. Kane goes for a chokeslam but Khali grabs him for a double chokeslam. The clock runs out and the referee stops the match. They failed to beat the clock. Kane grabs Khali and chokeslams him anyway.
- We see Randy Orton watching backstage. He has one more match to survive.
- Daniel Bryan is walking backstage as we go to commercial.
Beat the Clock Challenge Match: Daniel Bryan vs. Jerry Lawler
Back from the break and out comes Daniel Bryan for the final Beat the Clock Challenge match of the night. The time to beat is 4 minutes and 16 seconds. Bryan's opponent is WWE Hall of Famer Jerry Lawler. Bryan unloads on Lawler to start the match and gets a 2 count. Bryan with more offense in the corner until Lawler blocks it and comes back. Bryan stops him with a headbutt and a 2 count.
Bryan keeps control until Lawler comes back with a series of right hands. Lawler with a dropkick and a 2 count. Bryan misses the dropkick in the corner. Lawler hits the big right hand from the second rope but Bryan kicks out at 2. Lawler goes for the piledriver but Bryan backdrops him. Bryan with a big kick to the head. Bryan applies the Yes Lock. Lawler taps out and Bryan beats the clock, earning a WWE Title shot at Over the Limit.
Winner and New #1 Contender: Daniel Bryan
- CM Punk's music hits and out comes the WWE Champion to the stage. Punk applauds Bryan and holds up the WWE Title. Bryan chants yes and motions for the title around his waist.
- Up next, we find out Cena's opponent for Over the Limit. Back to commercial.
- Back from the break and we see what happened earlier with Triple H and Brock Lesnar. Cole says that Lesnar has been escorted from the building by security and Triple H has a broken arm.
- We go to the ring and out comes John Cena. His arm is in a sling but he's in good spirits.
Cena says he's here. All the muscles in his arm are strained but he's here. Cena is interrupted by John Laurinaitis coming to the ring. They talk and Laurinaitis says he brought out the best John Cena possible. Laurinaitis says Cena should be thanking him. They go on and Laurinaitis introduces Cena's opponent for Over the Limit - Lord Tensai. Tensai comes out with Sakomoto.
Tensai and Sakomoto corner Cena in the ring. Laurinaitis lays Cena out from behind. Laurinaitis announces that Cena's opponent will be himself. Sakomoto, Tensai and Laurinaitis assault Cena and focus on his injured arm. Laurinaitis takes the sling off and stomps away. Tensai and Sakomoto hold Cena's arm on the steel steps as Laurinaitis works it over. Laurinaitis grabs a steel chair and smashes Cena's arm with it. Laurinaitis does the "you can't see me" gesture to Cena and walks off with Tensai and Sakomoto as the crowd boos. Cena tries to recover as RAW goes off the air.


WWE Raw - 4/30/12 - April 30th, 2012 | *1080p HD* | Watch Online Part 01
WWE Raw - 4/30/12 - April 30th, 2012 | *1080p HD* | Watch Online Part 02
WWE Raw - 4/30/12 - April 30th, 2012 | *1080p HD* | Watch Online Part 03
WWE Raw - 4/30/12 - April 30th, 2012 | *1080p HD* | Watch Online Part 04
WWE Raw - 4/30/12 - April 30th, 2012 | *1080p HD* | Watch Online Part 05
WWE Raw - 4/30/12 - April 30th, 2012 | *1080p HD* | Watch Online Part 06
WWE Raw - 4/30/12 - April 30th, 2012 | *1080p HD* | Watch Online Part 07



01-05-2012 om 18:36 geschreven door jefken
0 1 2 3 4 5 - Gemiddelde waardering: 0/5 - (0 Stemmen)