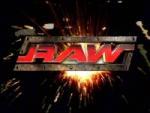 Women's Champion Mickie James def. Beth Phoenix (Lumberjack Match)
Paul & Katie Lea Burchill def. John Cutler (Handicap Match)
Intercontinental Champion Chris Jericho & Shawn Michaels def. WWE Tag Team Champions John Morrison & The Miz (Non-title)
CM Punk vs. Randy Orton (No Contest)
JBL def. DH Smith
ECW roster def. WWE Champion Triple H & Mr. Kennedy (Handicap Match)
TORONTO – Former WWE Champion Randy Orton's pursuit of the title has the Superstar crazed with nothing but revenge on his mind. His opponent Monday Night, the reigning Mr. Money in the Bank, CM Punk, also has his sights on gold.
While Orton knows he will fight Triple H at Judgment Day, Punk continues to bide his time until he sees the opportunity to challenge for a World Title, with the deadline for cashing in WrestleMania XXV in Houston. But both men had their plans of gaining momentum dashed when General Manager William Regal ended their one-on-one encounter, once again wielding his power by turning out the lights.
Neither Punk nor Orton's nights were over, however, as the Straightedge Superstar competed in the main event match that saw the entire ECW roster take on Triple H & Mr. Kennedy. When that match turned into a 16-man melee, Punk found himself the victim of a Triple H chair shot to the head, while Orton capitalized when the lights went out, emerging to deliver a thunderous RKO to his Judgment Day opponent. Read the full story…
I got all my sisters and me
Beth Phoenix invoked her rematch clause on Raw, but Women's Champion Mickie James successfully defended her title against the former champion in a Lumberjack Match. Over the past few weeks, the Divas of WWE have been involved in 12-Diva Tag Matches, but this night belonged to the Women's Champion.
The Glamazon's fellow Diva, Melina, cost her the chance to reclaim gold when she accidentally nailed the dominant Diva with her boot, giving James the opening she needed to earn another victory and keep her title.
Tumultuous tandem
Intercontinental Champion Chris Jericho & Shawn Michaels teamed together on Raw to defeat WWE Tag Team Champions John Morrison & The Miz in a non-title match. With HBK seemingly less than 100 percent, Y2J fought the champions with all he had, and Michaels delivered Sweet Chin Music to John Morrison, followed by a Lionsault by Jericho to get the win.
After Raw finished, WWE Mobile on AT&T subscribers were the first of our fans to know that at Judgment Day, the growing tension between Shawn Michaels and Chris Jericho will see the two square off one-on-one. Preview the match
The Cabana gets "Rowdy"
Carlito hosted a special edition of his Cabana with a very special guest – WWE Hall of Famer "Rowdy" Roddy Piper. Carlito told Piper that it wasn't cool when he slapped Santino Marella last week, which brought Marella and a microphone to the arena.
Insulting Piper, Marella berated "Hot Rod" for his actions, and the No. 1 contenders to the World Tag Team Championship were poised to attack – until Cody Rhodes came to Piper's defense. Rhodes told Carlito & Santino that even though his fellow champion Hardcore Holly wasn't in the arena tonight, another duo was anxious to meet Roddy Piper. Rhodes introduced Cryme Tyme, and JTG & Shad joined Rhodes and Piper in ridding Toronto of "Can-tino."
Angry god
JBL's anger over losing the Fatal Four Way at Backlash continued for a second straight week, as the self-proclaimed "Wrestling god" took on Canada's own DH Smith. Offering a warning before the match to Smith, JBL pummeled the young Raw Superstar and solidified his threats to John Cena – the man who eliminated him at Backlash. JBL is more focused with his newfound attitude, and he is looking to make Cena – whom he will face at Judgment Day – and anyone else who stands in his way pay for his misery.
For love of country
GM William Regal continued to lend a hand to his fellow Britons, Paul & Katie Lea Burchill, when he placed the siblings into a Handicap Match for the second straight week. Before the match, Regal removed Jim Ross from commentary and replaced him with Mike Adamle, much to the chagrin of everyone but the General Manager. The Burchill's made the most of the opportunity afforded to them, destroying their competition once again. Paul delivered a devastating curb stomp to John Cutler, again allowing Katie Lea to get the pin for the victory.
Apologies, surprises…DAMN
Last week, Trevor Murdoch expressed his frustration over mounting losses with his rendition of "Friends in Low Places" – much to the chagrin of his tag team partner, Lance Cade. Murdoch continued his serenading ways this week, belting out "Stand by Your Man." Toronto's own Trish Stratus made a surprising return to the Air Canada Centre, and then she was joined by Ron Simmons, who had his own critique of Trevor's tune: "Damn!"
Regal goes to the Extreme
The 2008 King of the Ring and Raw General Manager, William Regal, began his night by receiving a ringing endorsement from Mr. McMahon. With that in hand, he continued his iron-fisted rule over the Superstars of Raw.
Regal came face-to-face with Mr. Kennedy, whom he brawled with last week, and on Raw warned not to draw his ire. But the loudmouth would not listen, and Regal then ordered Kennedy into a Handicap Match against the entire ECW roster – a favor for ECW General Manager Armando Estrada to help promote Tuesday's 100th episode of ECW on Sci Fi.
WWE Champion Triple H then came to the ring to voice his displeasure over Regal's decision to turn the lights out on his match with Randy Orton last week. The Game's mouth landed him in the Handicap Match alongside Kennedy, and when the smoke cleared, ECW's best and brightest stood tall with the odds stacked in their favor.


06-05-2008 om 00:00 geschreven door jefken
0 1 2 3 4 5 - Gemiddelde waardering: 2/5 - (31 Stemmen)